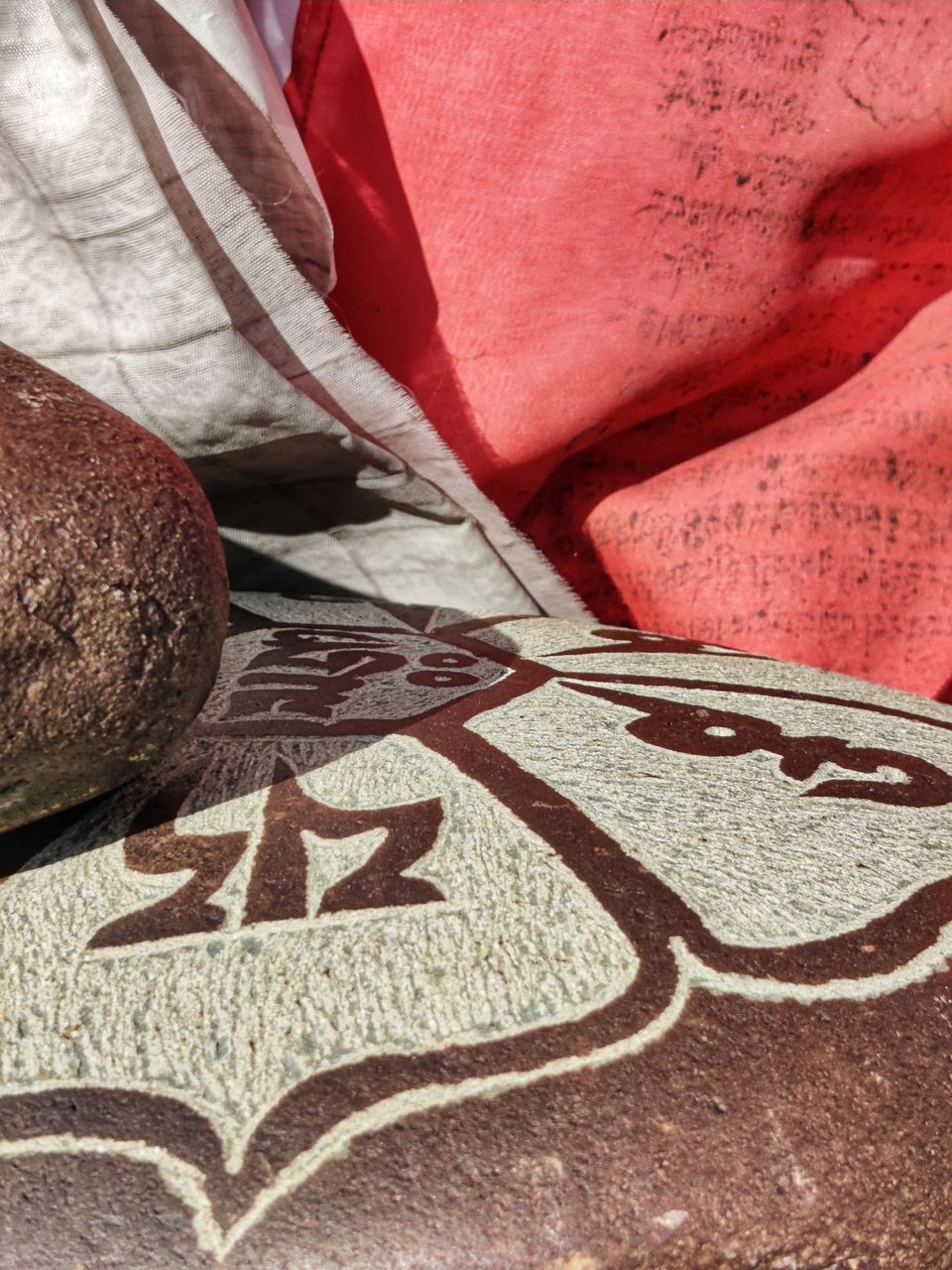 I'm sure you all see such stones in Mountains areas especially near and around the Buddhist's vicinity.
Ever wonder what they are and what's written in it and Why?
If not, then let me share this with you. They are called Mani stones.
Mani stones are stone plates, rocks and/or pebbles, carved or inscribed with the six syllabled mantra of Avalokiteshvara (Om mani padme hum, hence the name "Mani stone"), as a form of prayer in Tibetan Buddhism.
.
The term Mani stone may also be used to refer to stones on which any mantra or devotional designs (such as ashtamangala) are inscribed or painted.
.
You can see them near the praying places i.e. Gompas (Monasteries), River, Lakes, Forest, outside of homes or sacred place in home, near highways or high passes as they counted as praying stones.
.
The preferred technique is sunk relief, where an area around each letter is carved out or drawn, leaving the letters at the original surface level, now higher than the background. The stones are often painted in symbolic colours for each syllable (om white, ma green, ni yellow, pad light blue, me red, hum dark blue), which may be renewed when they are lost by weathering.
.
.
.
Follow @2solosouls
Use #2solosouls for shout-outs.
.........
Image/Video Copyright 2021 @2solosouls
•If you want to share my post, feel free to reshare post in your story and tag me @2solosouls
•Stealers shall be reported for copyright infringement immediately.⛔
.
.
#2solosouls #tripotocommunity #thrillophilia #lonelyplanet #travellingtheworld #dekhoapnadesh #teampixel #outlooktraveller #outlooktravellerindia #natgeoyourshot #travelxp #manistone #stonesofinstagram
@cntravellerindia @thrillophilia @travelxptv @oneplus_india @oneplus @incredibleindia @jktourismofficial @utladakhtourism @homeland_ladakh @tripotocommunity