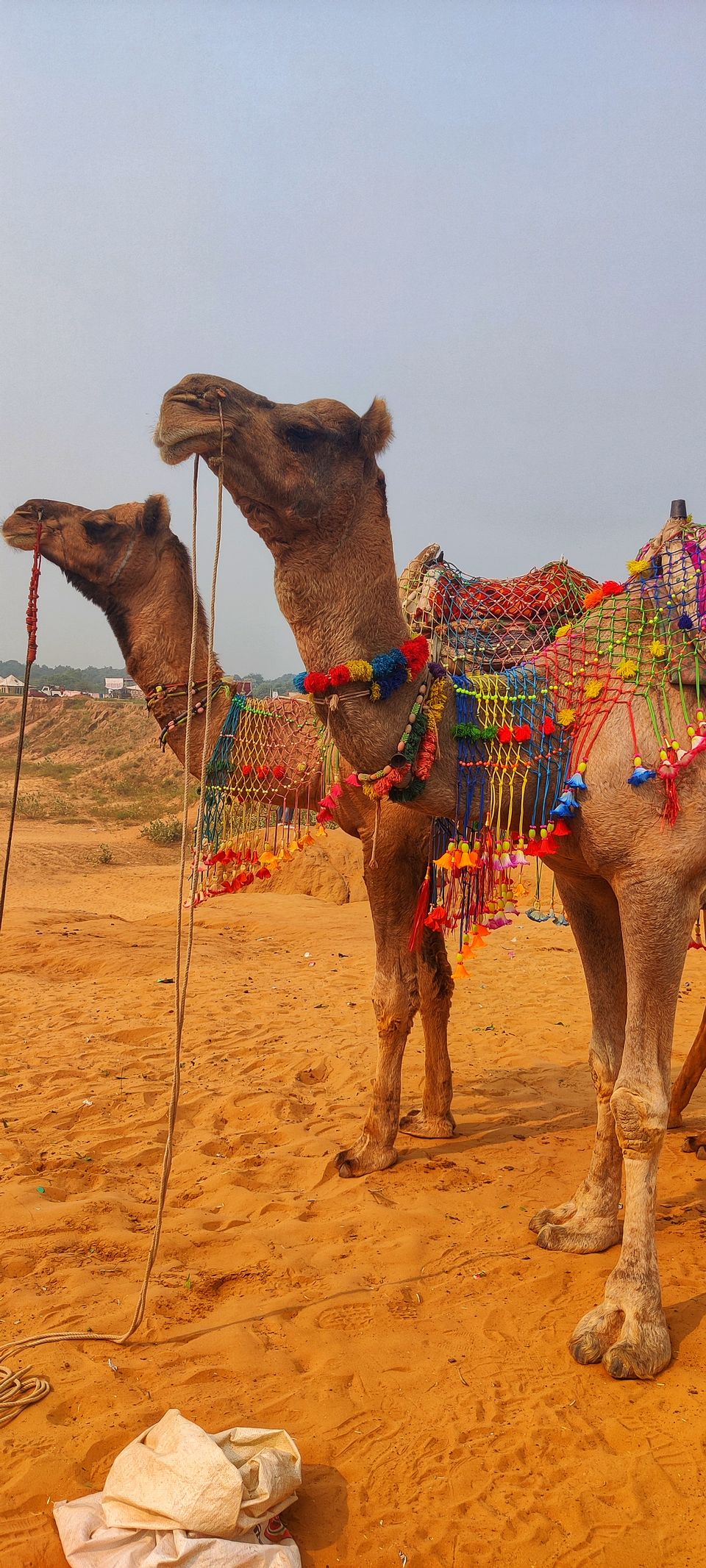 𝑇ℎ𝑒 𝑃𝑟𝑖𝑑𝑒 𝑂𝑓 𝑅𝑎𝑗𝑎𝑠𝑡ℎ𝑎𝑛: 𝑅𝑎𝑗𝑎𝑠𝑡ℎ𝑎𝑛𝑖 𝐶𝑎𝑚𝑒𝑙
.
.
As you all know the camel is part of the landscape of Rajasthan; the icon of the desert state, part of its cultural identity, and an economically important animal for desert communities. But camel numbers are plummeting.
.
To save India's dwindling camel population, the government of Rajasthan declared the camel an official State Animal in 2014, and in 2015 passed legislation, the Rajasthan Camel (Prohibition of Slaughter and Regulation of Temporary Migration) Bill, to protect it. But this did not provide solutions to the key issues behind the crisis.
.
The identity of Rajasthan, the ship of desert is now fighting for survival. As per Times of India (Nov, 2019), the number of camels arrived for sale at the Pushkar fair is lowest in the last 20 years. The fair is globally projected as the International Camel Fair or world largest camel fair by travel portals. However, there are now projections that in the next five years, camels will disappear from the fair.
.
.
.
.
.
Follow @2solosouls
Use #2solosouls for shout-outs.
.........
Image/Video Copyright 2021 @2solosouls
•If you want to share my post, feel free to reshare post in your story and tag me @2solosouls
•Stealers shall be reported for copyright infringement immediately.⛔
.
.
#2solosouls #tripotocommunity #thrillophilia #lonelyplanet #travellingtheworld #dekhoapnadesh #teampixel #outlooktraveller #outlooktravellerindia #natgeoyourshot #travelxp #pushkar #pushkarfair #pushkarphotography #pushkarcamelfair #pushkarcalling #pushkarmarket #pushkarpeople #peopleofrajasthan #portrait #camel
#camelfair
.
.
.
Rajasthan_tourism