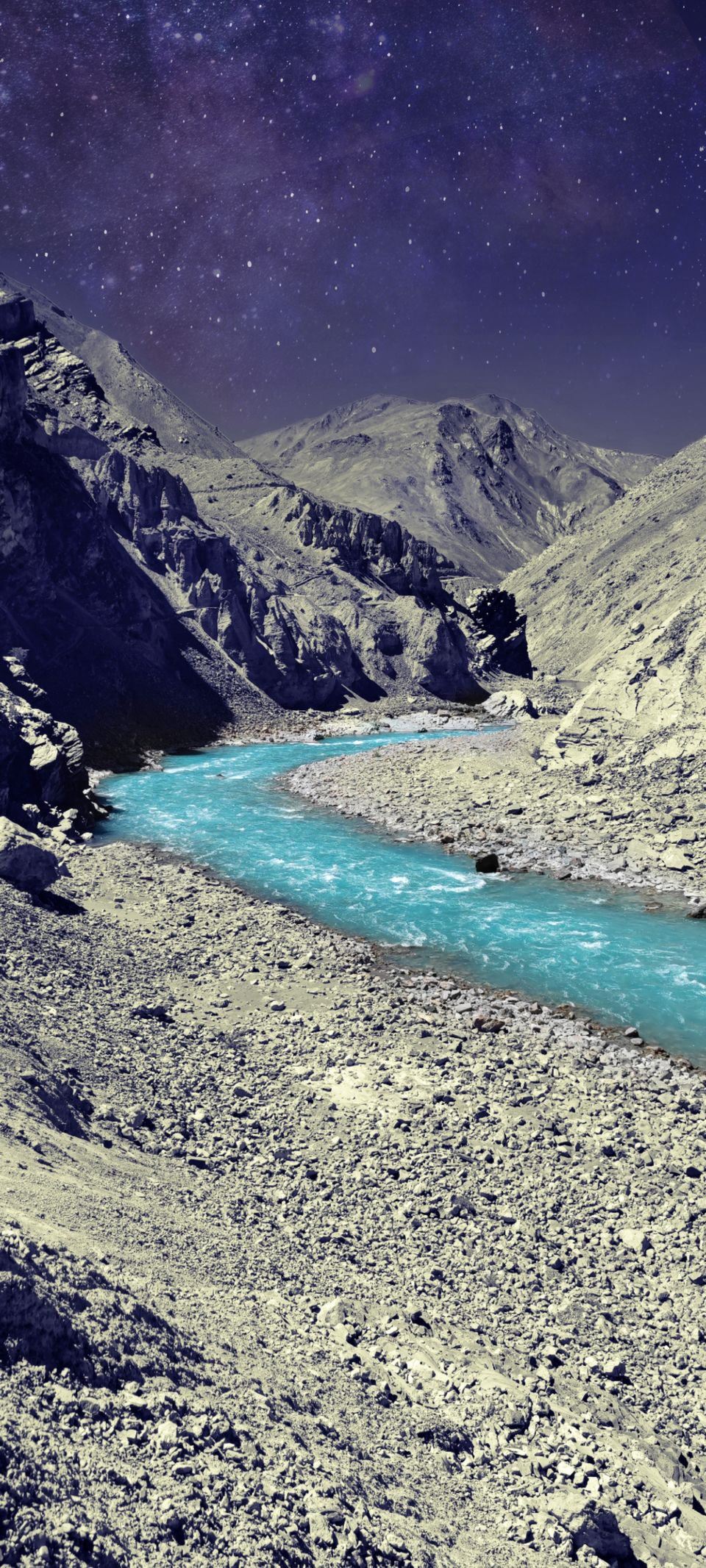 The Tsarap River or the Tsarap Chu, is a river 182 kilometres (113 mi) long, which forms the eastern part of the Zanskar valley, in the Ladakh region of the Indian state of Jammu and Kashmir.
.
The Tsarap River has its source in the glaciers near Pankpo La Pass at the border of Jammu and Kashmir and Himachal Pradesh.
.
After rising from its source, the Tsarap River flows southwest up to Sarchu, a camping site at the Leh-Manali Highway, here the Tsarap River joins a confluent of three rivers of Lingti, Yunan and Sarchu River.
.
At village Purne, the Tsarap River is joined by Kargyag River which originates near Shingo La pass.
.
Then the Tsarap River flows down in the main Zanskar valley, through the towns of Mone, Tichip, Jamyang Lang, Dorzong and Chia. The river then passes a confluence with it's tributary, the Stod River, at Padum, the capital of Zanskar. Together, these two rivers form the Zanskar River, a tributary of the Indus River.
.
.
.
.
Follow @2solosouls
Use #2solosouls for shout-outs.
.........
Image/Video Copyright 2021 @2solosouls
•If you want to share my post, feel free to reshare post in your story and tag me @2solosouls
•Stealers shall be reported for copyright infringement immediately.⛔
.
.
#2solosouls #tripotocommunity #thrillophilia #lonelyplanet #travellingtheworld #dekhoapnadesh #teampixel #outlooktraveller #outlooktravellerindia #ladakhphotography #ladakhroadtrip #ladakhdiaries #ladakhtourism #ladakh #lehladakh #ladakhdairies #highpassesofladakh #zanskar #purne #phugtal #phugtalriver #zanskarriver #tsarap #tsarapriver #ladakhtourism