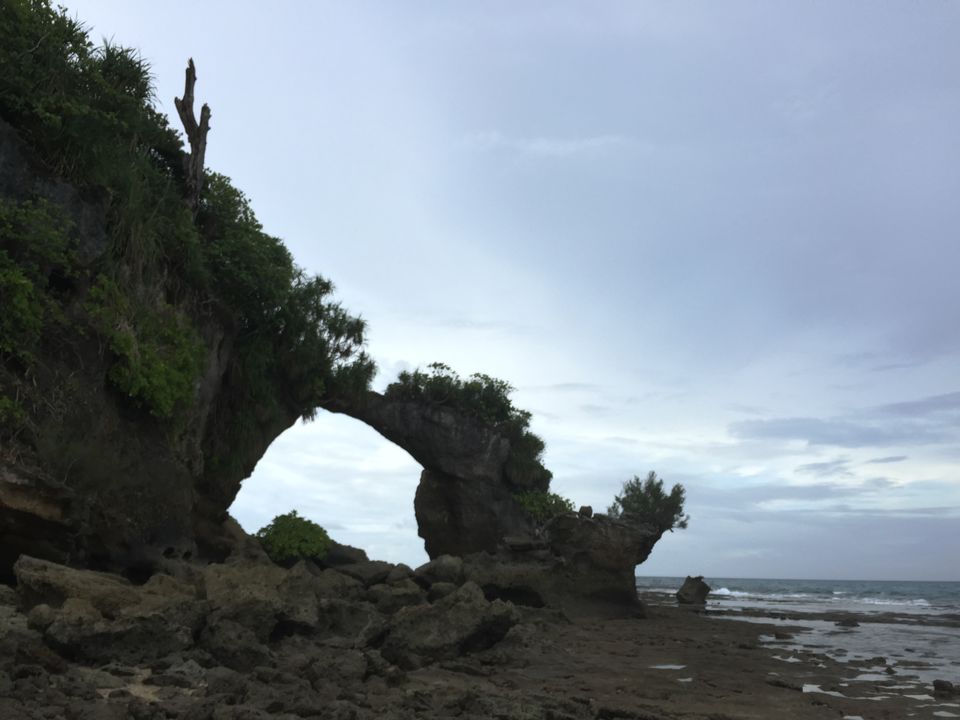 My Journey started with a two and half hour flight from Kolkata to Port Blair . Direct flights to Port Blair are available only from Kolkata and Chennai, but of course you have the option to fly from any city with a halt in any one of the above mentioned cities. My stay in Port Blair had been pre-booked, and was at a short distance from the airport. So day 1 was all about hopping aroundPort Blair, and the main attraction in the city is of course the infamous Central Jail,also popularly known as Kaala Paani. Well its a treasure trove for history buffs, and if history doesn't attract you, then you can simply admire the building for the enormity of it. There's a Light and sound show conducted in sessions for all visitors, which depicts the struggle saga of our freedom fighters, in which Veer Savarkar has a special mention. It takes one, around 2 hours to take a trip around the whole jail , including the light and sound show. If you are really not into exploring jail cells, then you can just go up to the terrace and enjoy the full view of the ocean and tiny islands dotted all around the shore.
The jail's visit was followed by a visit to the nearby beach of Port Blair, which is a pleasant beach, and good for passing your time in the evening with some snacks. There are small ferries available, which take you to small piece of land (sort of a small island), at a short distance from the shore, which is said to be inhabited by poisonous snakes . well its fun, but can be skipped.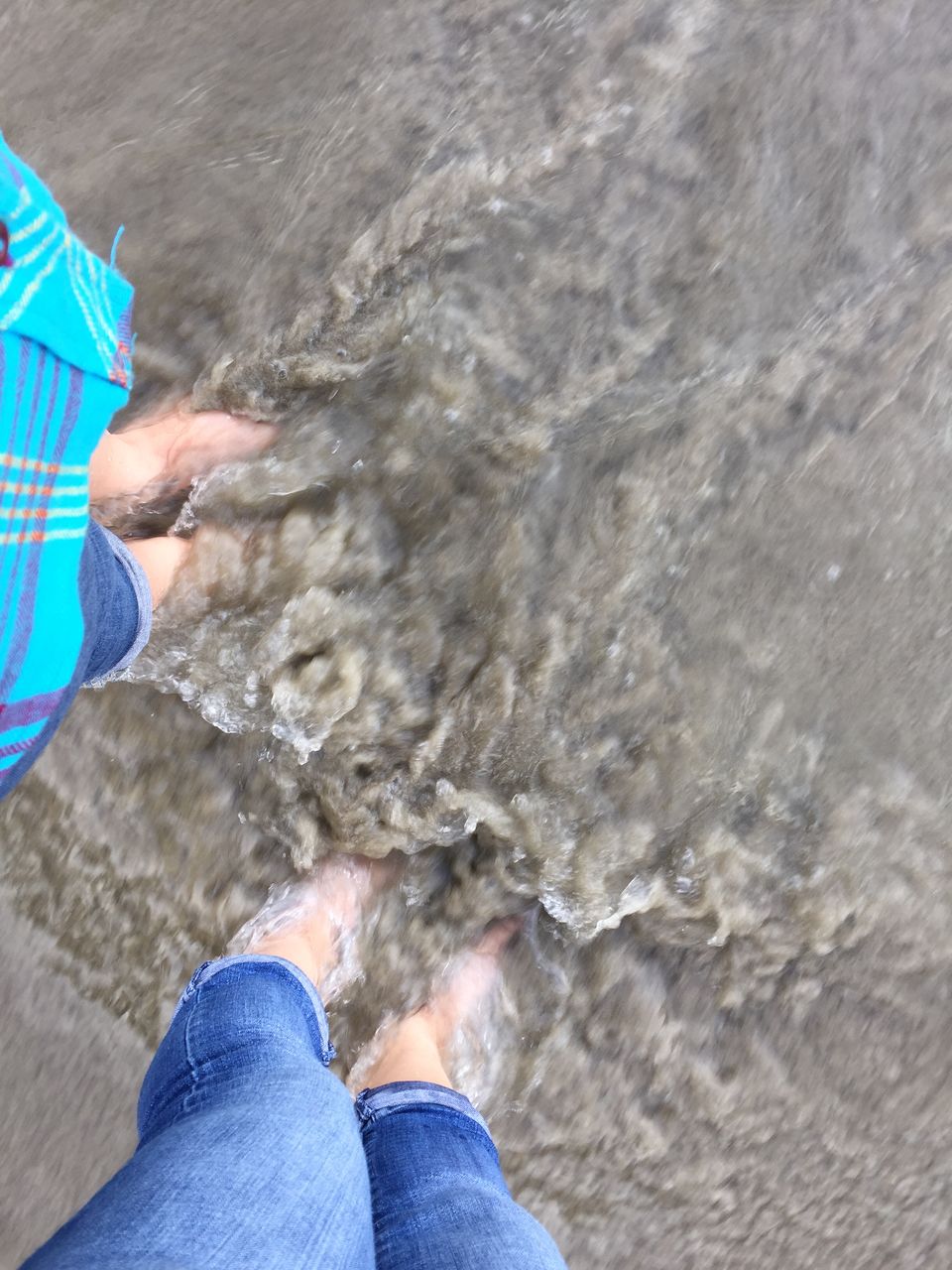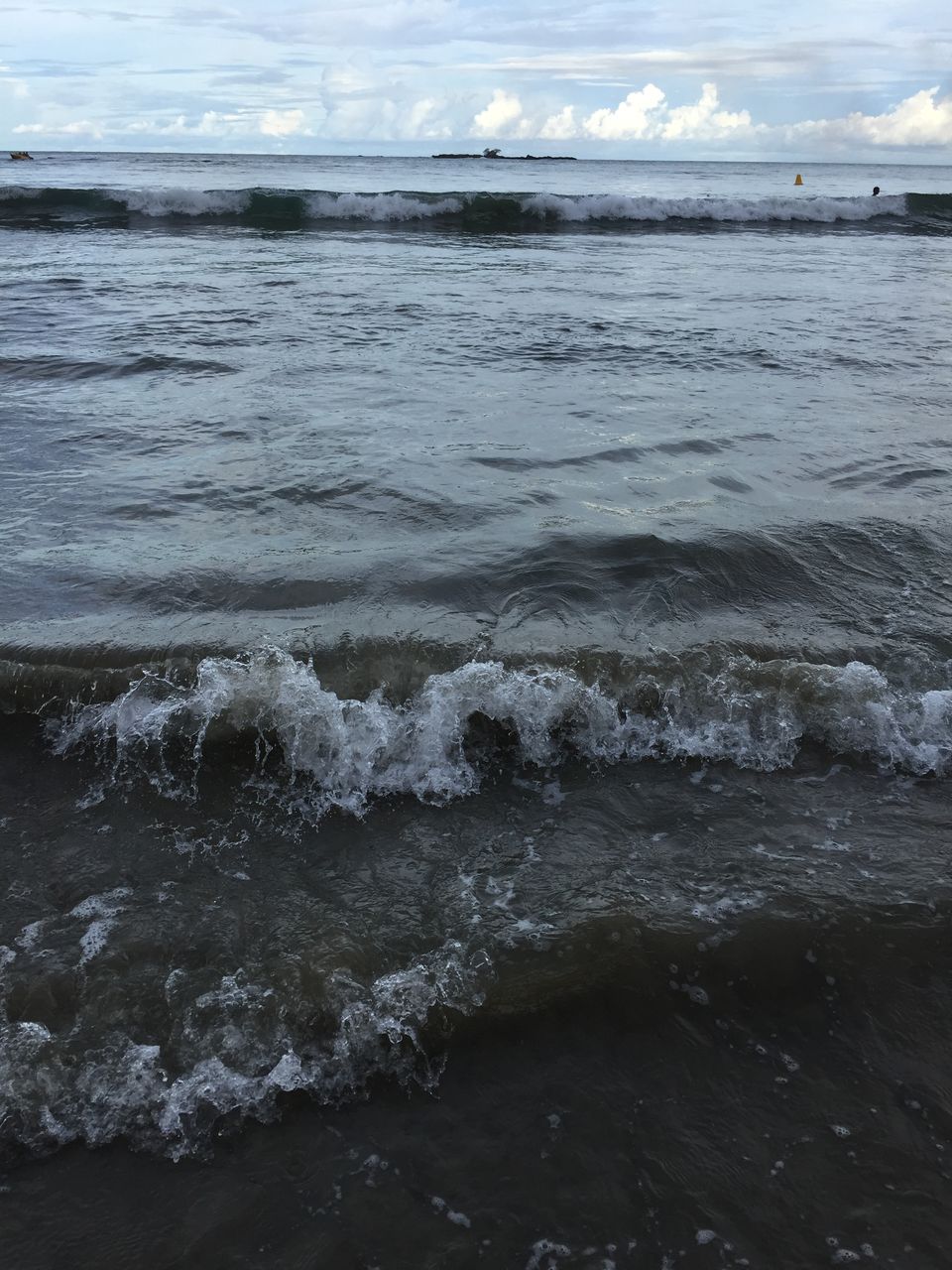 Day 2 : Neil Island
Places of interest : Bharatpur Beach , Laxamanpur Beach, Natural Bridge.
How to reach : 2 hour cruise trip from Port Blair to Neil island
I would like to add a word of caution for people who experience sea sickness or motion sickness: please don't forget to carry your anti-vomiting meds along with you, because you can't be too sure of the weather and the Ocean.
But Neil Island is a beauty in itself and it is sure to carry you off your feet, with its charm. As soon as you land, you can take a while to admire the breathtaking view of the pristine blue water that surrounds you from all sides .
I had pre-booked my stay at the 'Tango beach resort' , which is right in front of the Laxmanpur beach and you are privileged enough to get a view of the Sea and the beach from your cottage itself. In the later part of the day I had a thrilling experience, which came in the form of a glass bottomed boat or popularly known as the 'Glass boat' . It is sort of a ferry with a capacity to accommodate around 9 people at a time , and it takes you away from the Bharatpur beach to a point in the sea,where the water is around 40-45 ft deep . The motive of the glass bottom is to allow to get a glimpse of the oceanic life under water. Although it can be a bit scary for some to be sitting on a small ferry in the middle of the sea, amidst huge waves and strong winds , the view of the underwater world is sure to catch your breath away!! I personally caught a glimpse of some beautiful coral reefs, a shoal of yellow fish playing around the reef, lots of jelly fish(some even came on to our boat) , and many other nameless creatures .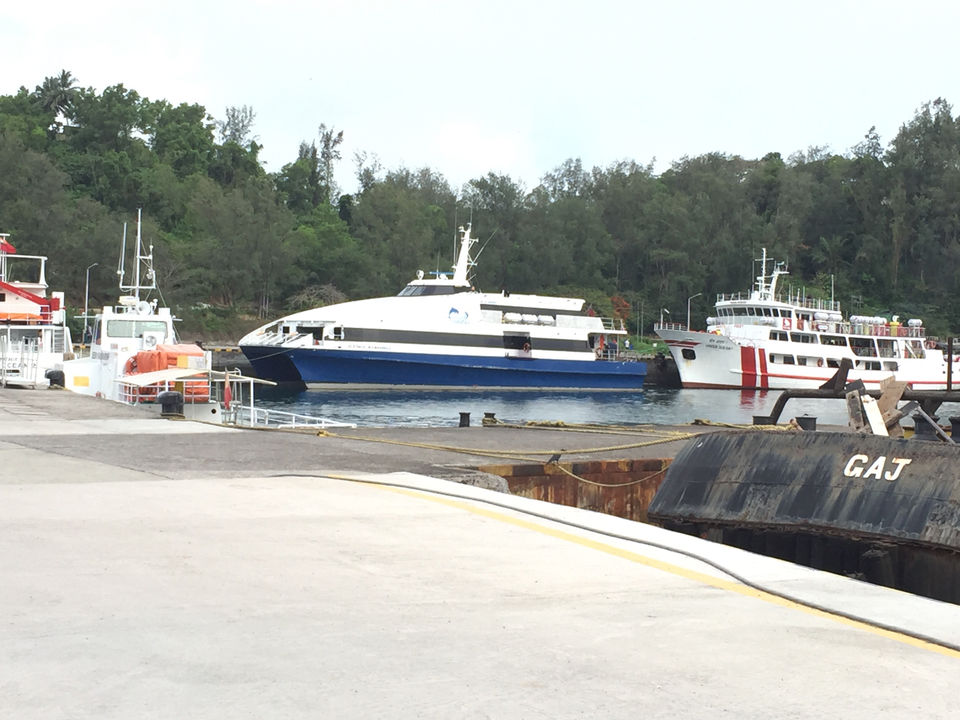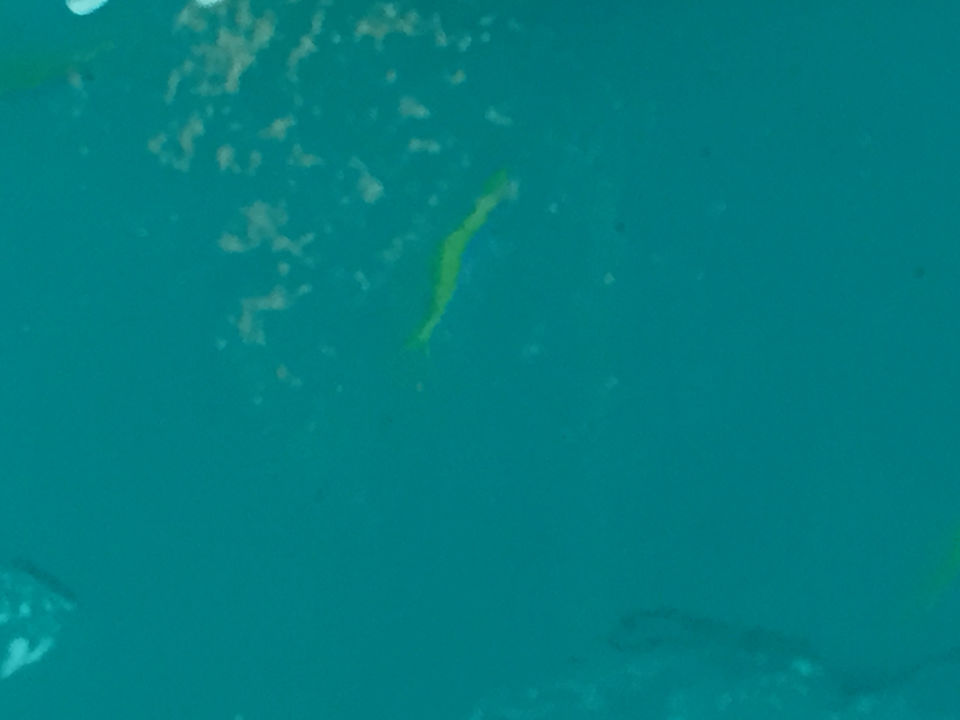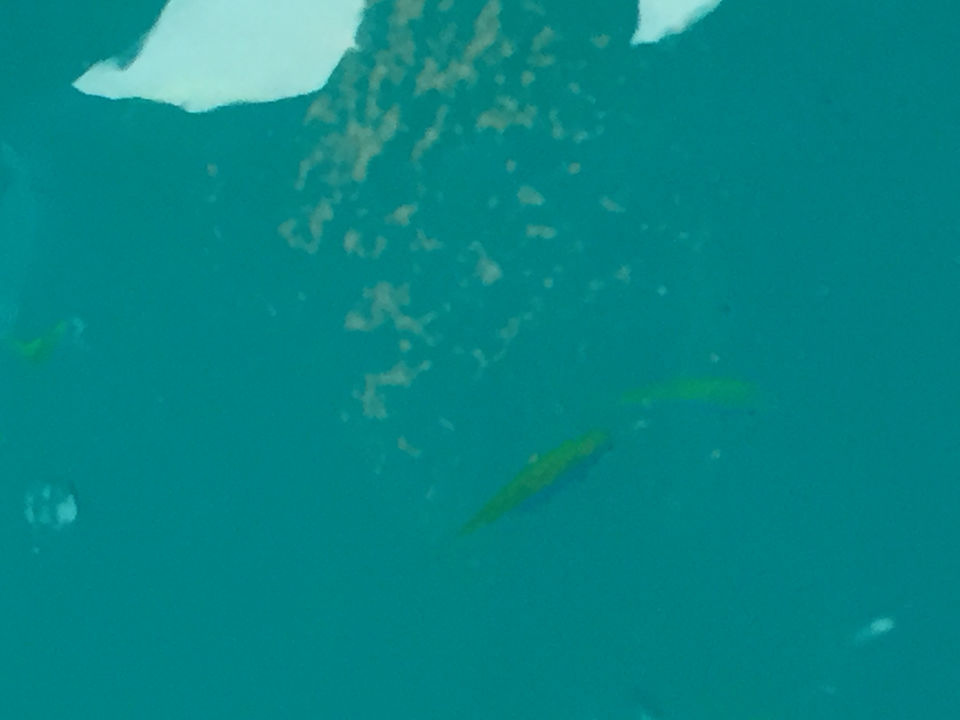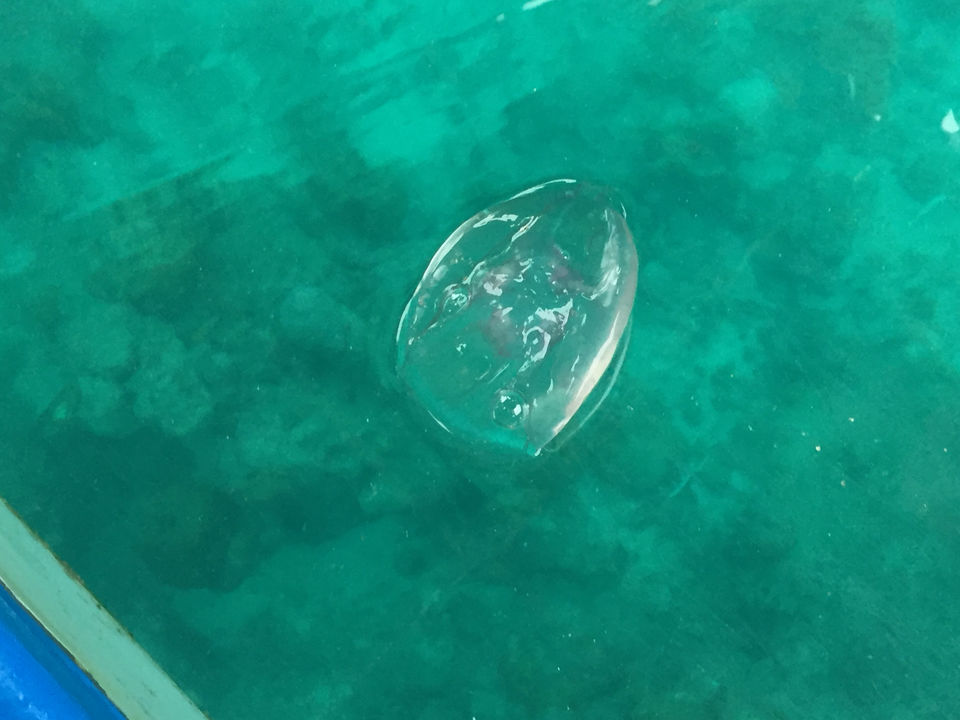 If you are not up for an adventure ride , then you can simply sit back and relax at the Laxmanpur beach, and if its evening, then you have a jackpot, as you get to witness the sun going down in the horizon.If you are staying at Tango then its an added advantage, as the resort's estate is just adjacent to the Laxmanpur beach and you can enjoy the view and the ambience without even leaving your resort.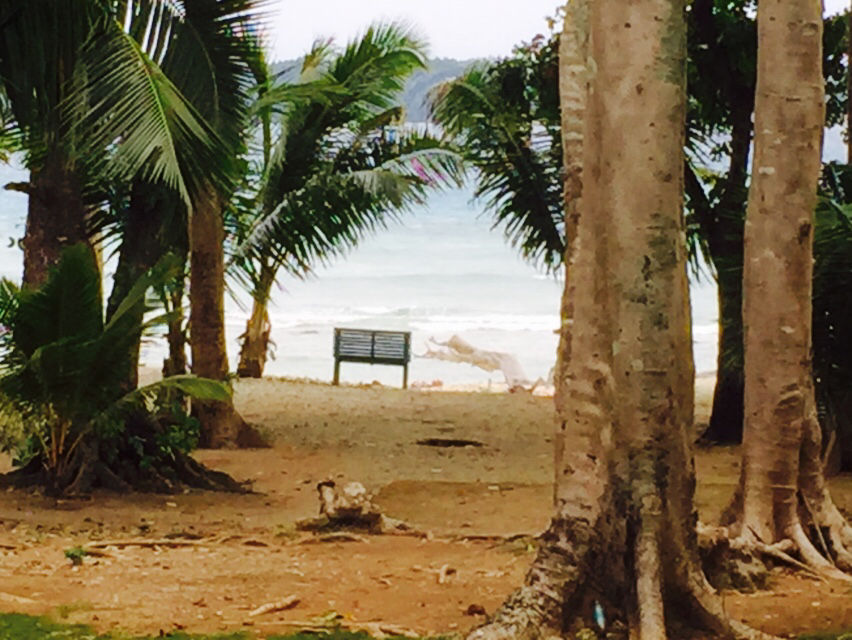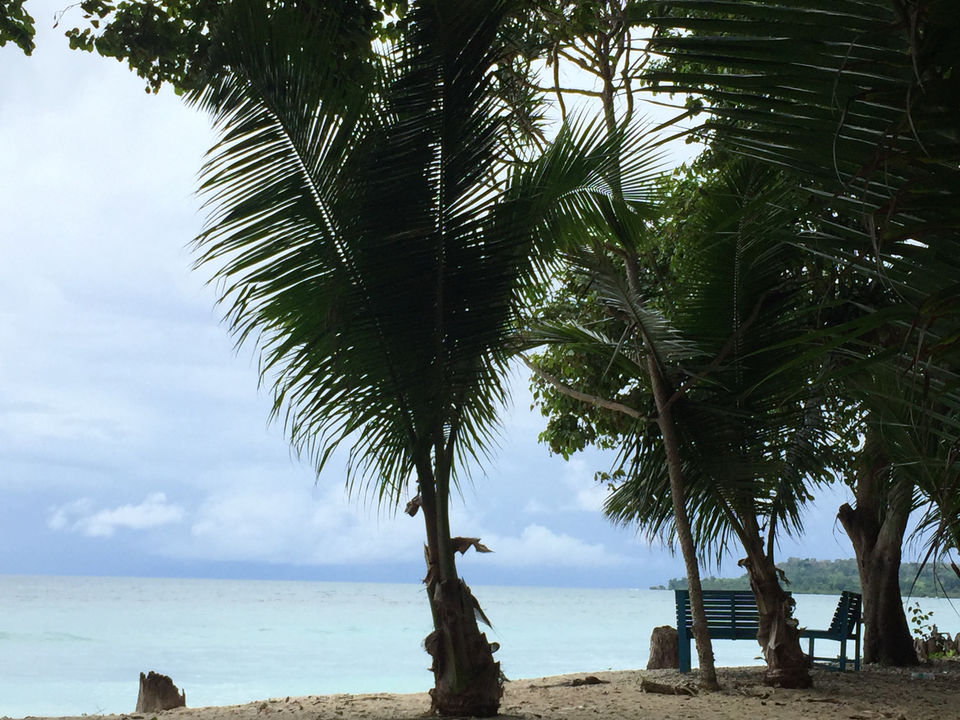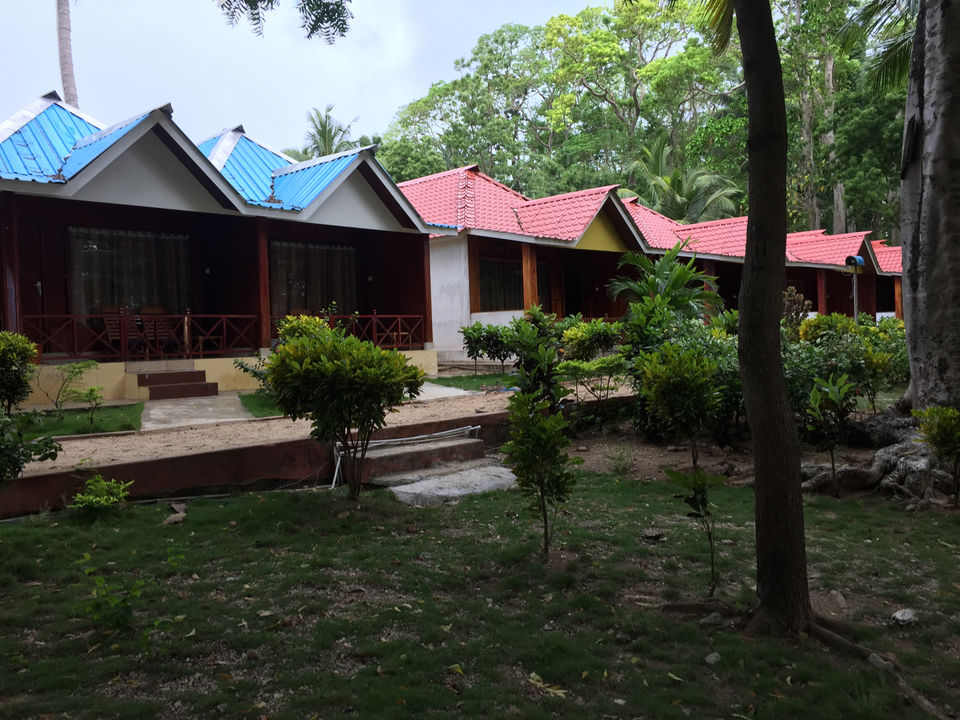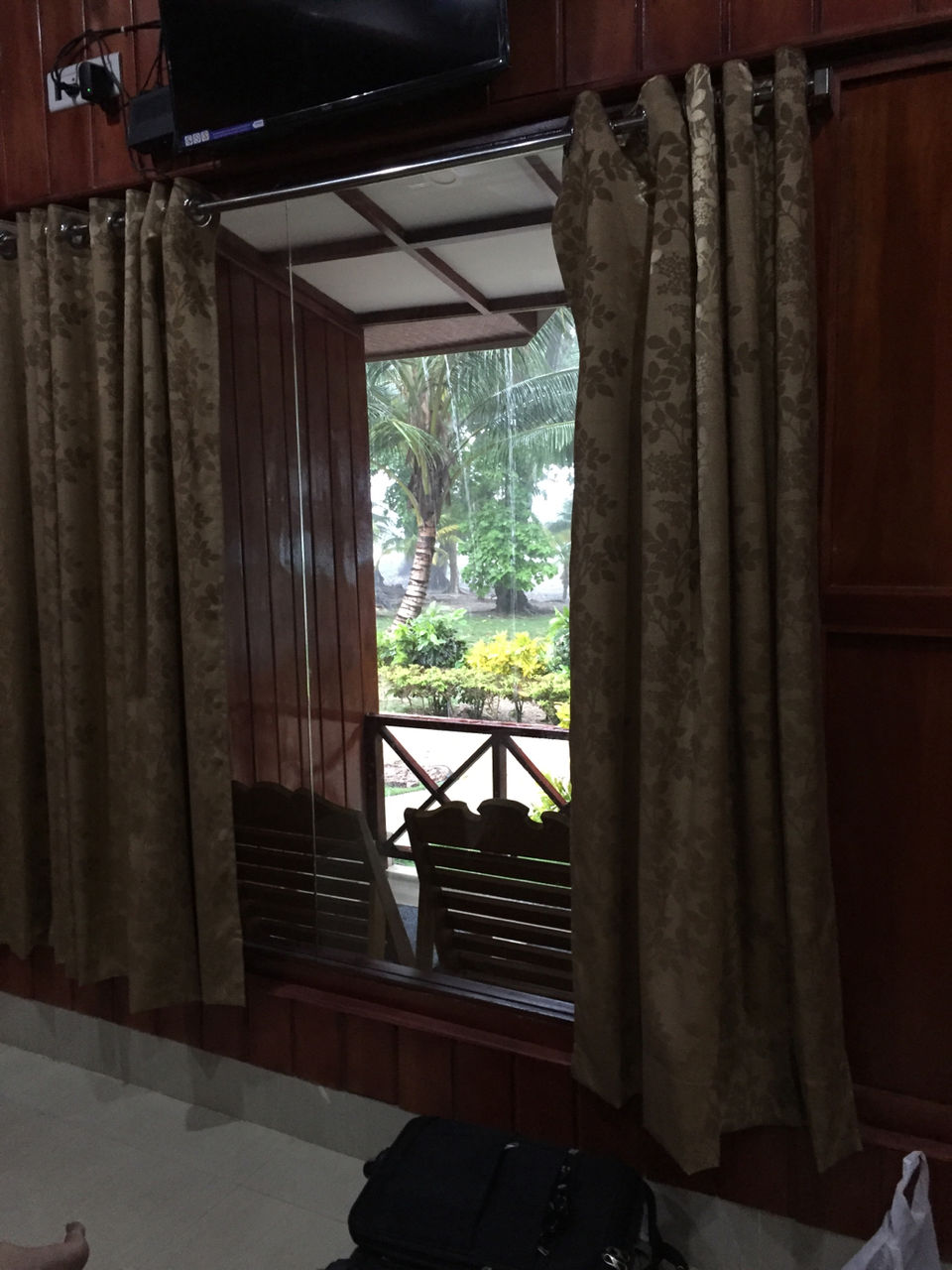 Day 3 started with me visiting the much talked about natural bridge of Neil Island. It is advisable to visit this place as early in the morning as possible because the sea has a low tide at that time of the day, and therefore the bridge won't be submerged in water . Well after visiting the place, I got to know what was all the brouhaha all about!! Its a spectacular sight, and one has to visit to really experience what I'm talking about.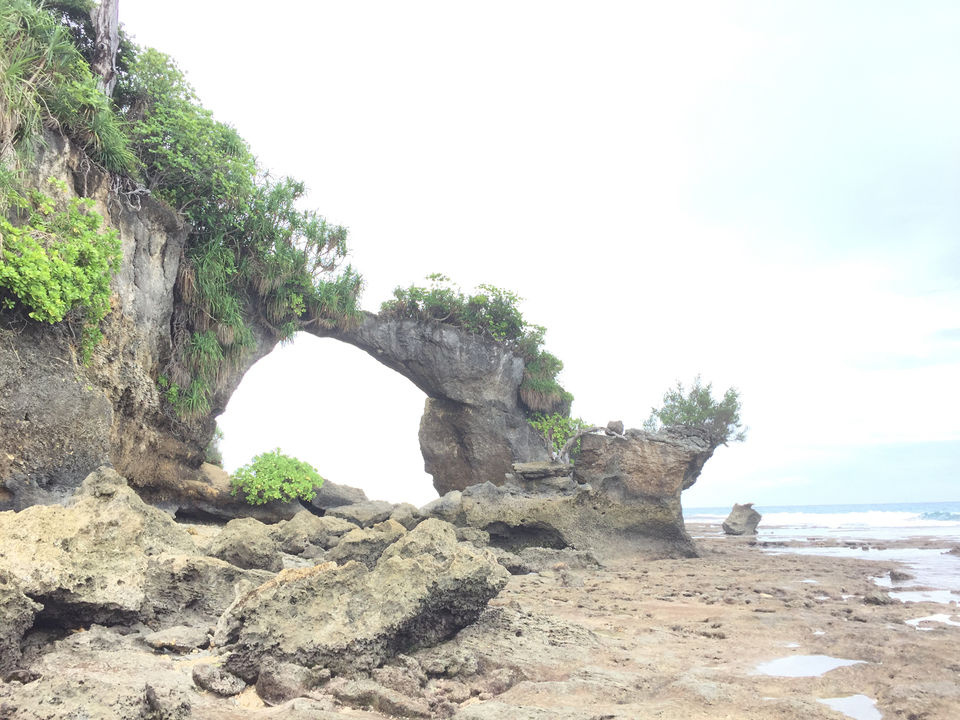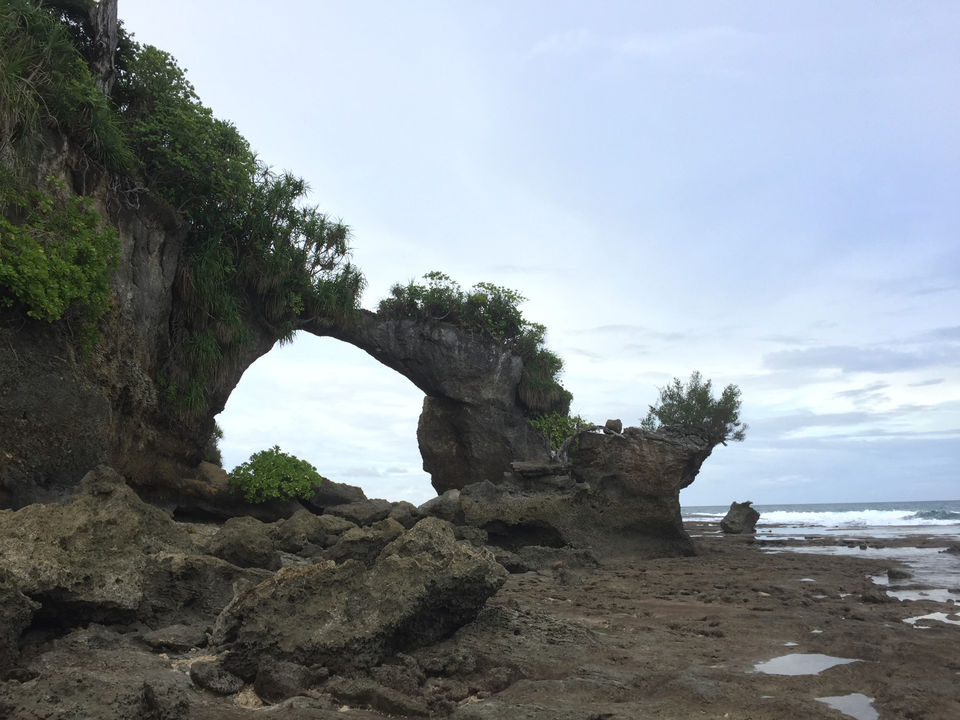 Well, my visit to Neil island ended with my visit to the natural bridge . My next destination was Havelock island .
How to reach: 1 hour cruise from Neil to Havelock .
Places of interest : Radhanagar Beach, Elephant Island, Kaala Patthar Beach
So what was left of the day , was utilised by me in visiting the famous Radhanagar beach of Havelock island . Would like to mention, that the ride from my stay to the beach was a long one but one having spectacular views. I crossed lush green fields , land covered with dense forestation and many more . Finally when I reached the beach, it was a vision in itself and no matter how many adjectives I use in its appreciation , none would be enough!! One can take a bath in the sea for a good 2 hours and have the time of their lives !!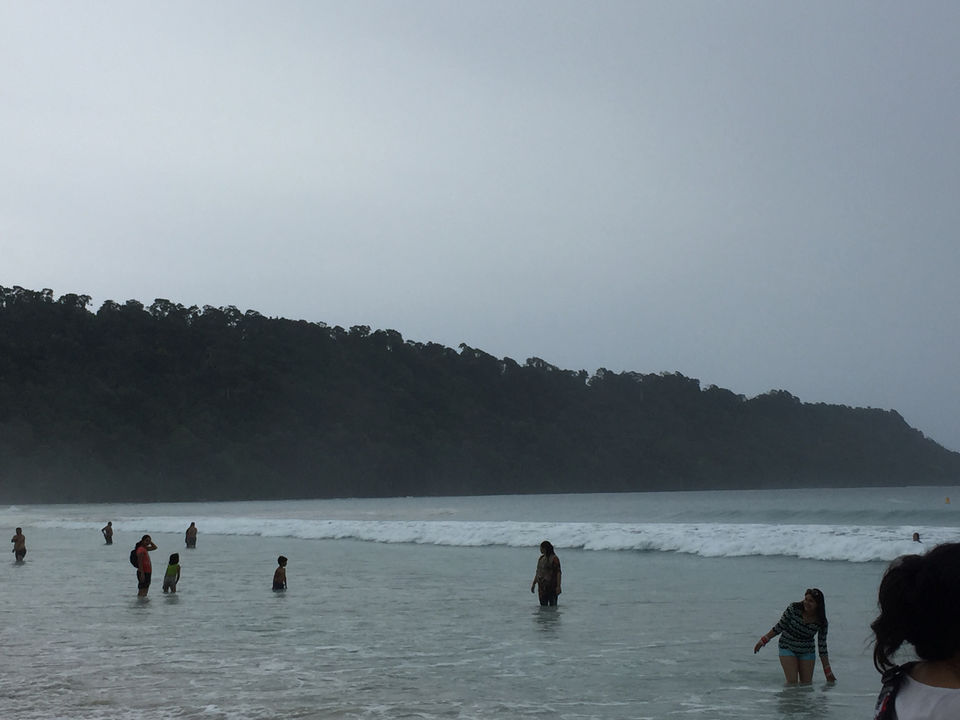 Day 4 was a languid one, as it was raining and the island had also received a cyclone alert , but I got to know from the locals that such alerts are very commonplace in Andaman and there wouldn't be anything to worry about. So I made my way to the Kala Pathar beach , and found that like its name it was actually covered with black stones and boulders all over , which made it an unfavourable beach to take a sea bath. But nonetheless , it's an absolute delight for photographers and shoppers , since it has many small shops selling local items.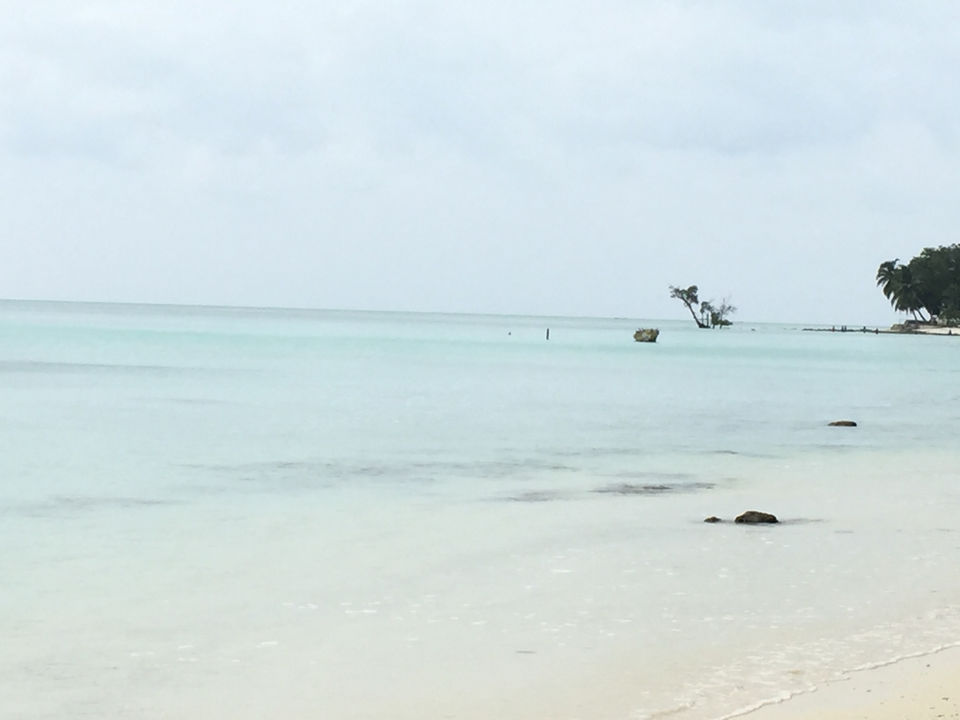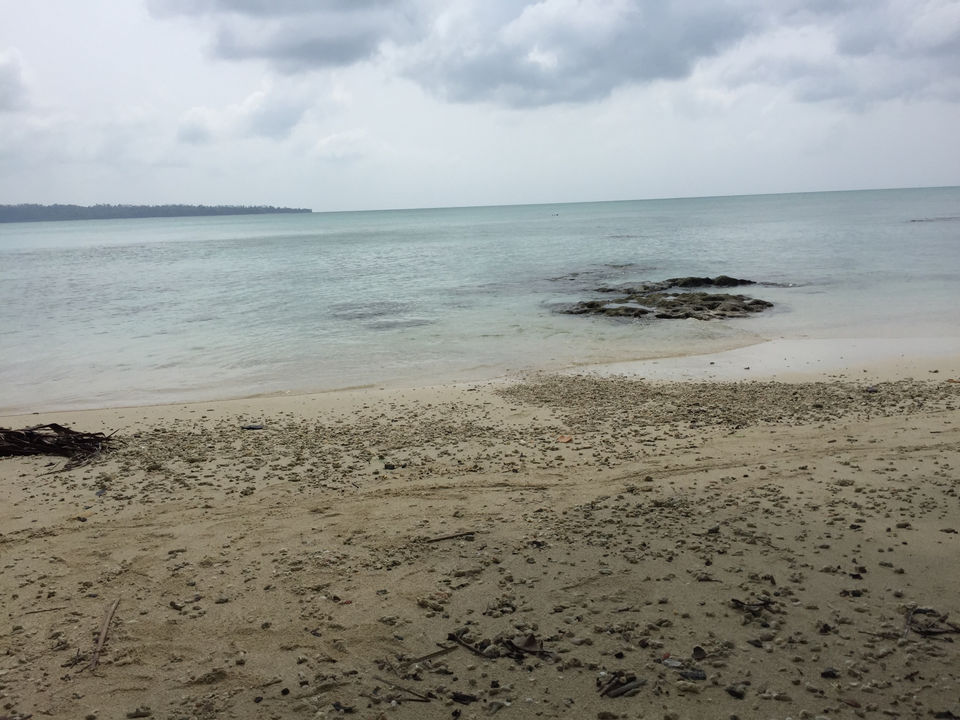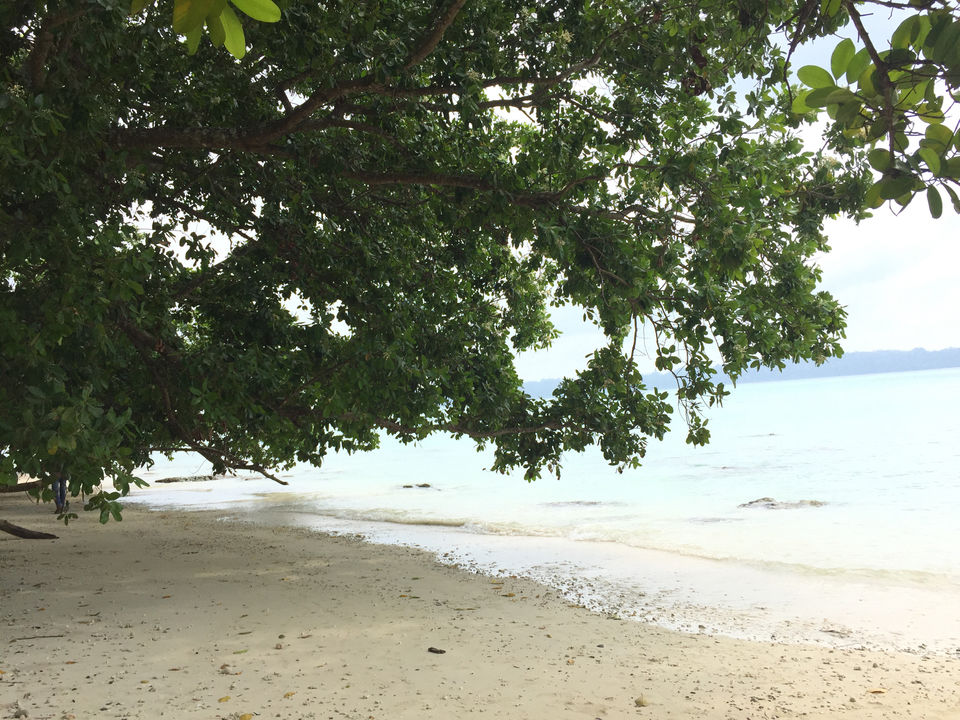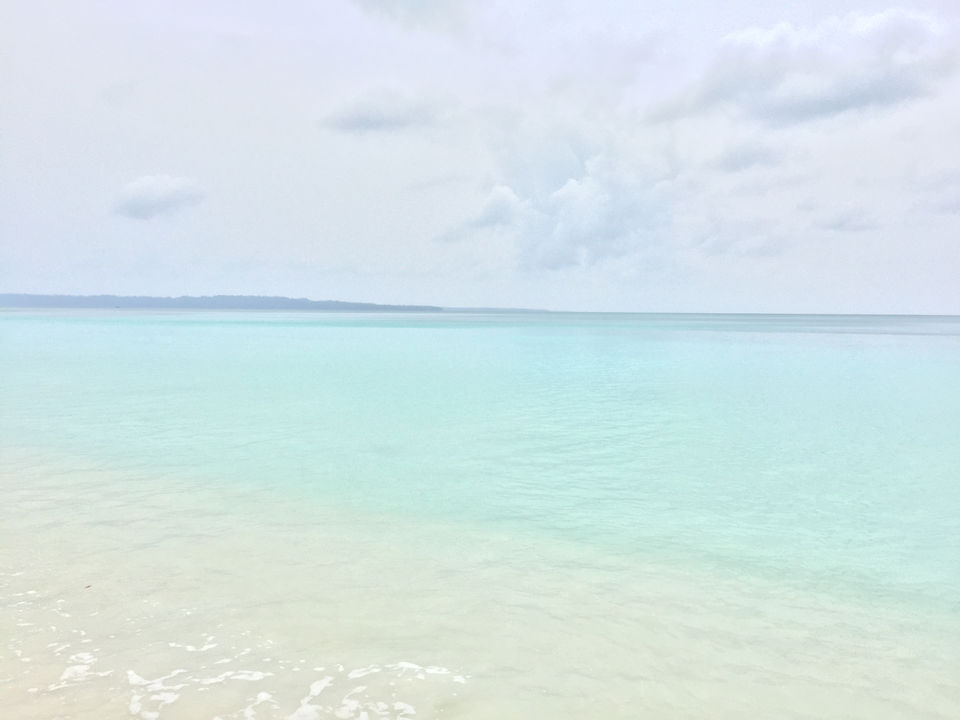 The second half of DAY 4 brought me back to Port Blair again after a 2 and half hour Cruise ride from Havelock in a stormy ocean (PHEWWWWW!!) . So I spent most of the evening hopping around town, and shopping some pearls and rubies (the ones which Andaman is famous for) . But be sure to buy stuffs only from the government approved stores, to avoid fake materials.
A short ride in a steamer of about 30 minutes will take you to this place, which is also popularly known as HISTORY ISLAND by the locals. Indeed this place is a gold mine for history buffs, as it is a reminiscent of the Colonial British era.Right when you set foot on the island you get to see the Japanese bunker, which had been installed by the Japanese army in the pre-independence era, when ANDAMAN islands were not a part of the Indian Subcontinent . Then as you go about the island , you will find many old and dilapidated buildings of the British era , for ex:- a royal clubhouse , an old church, a cannon launching machine etc. But don't be disappointed if history doesn't interest you, because you still get to spend some time with the deers and the peacocks, on this island , and that too not in a cage. Well if you are lucky enough then you can even feed the animals, as you can get up close with them. You can also admire the scenic beauty and get to notice an old light house on the opposite side of the island across the sea.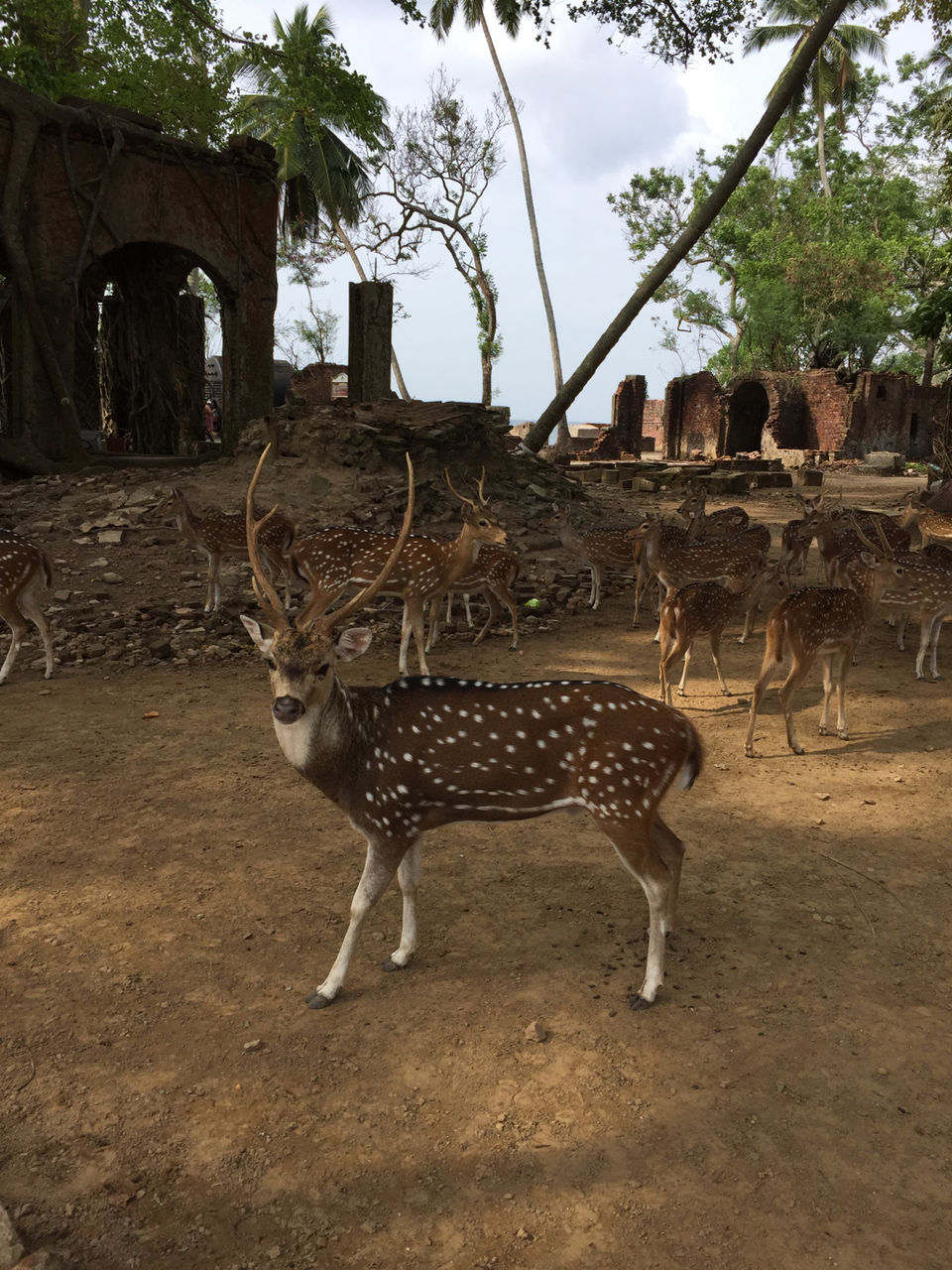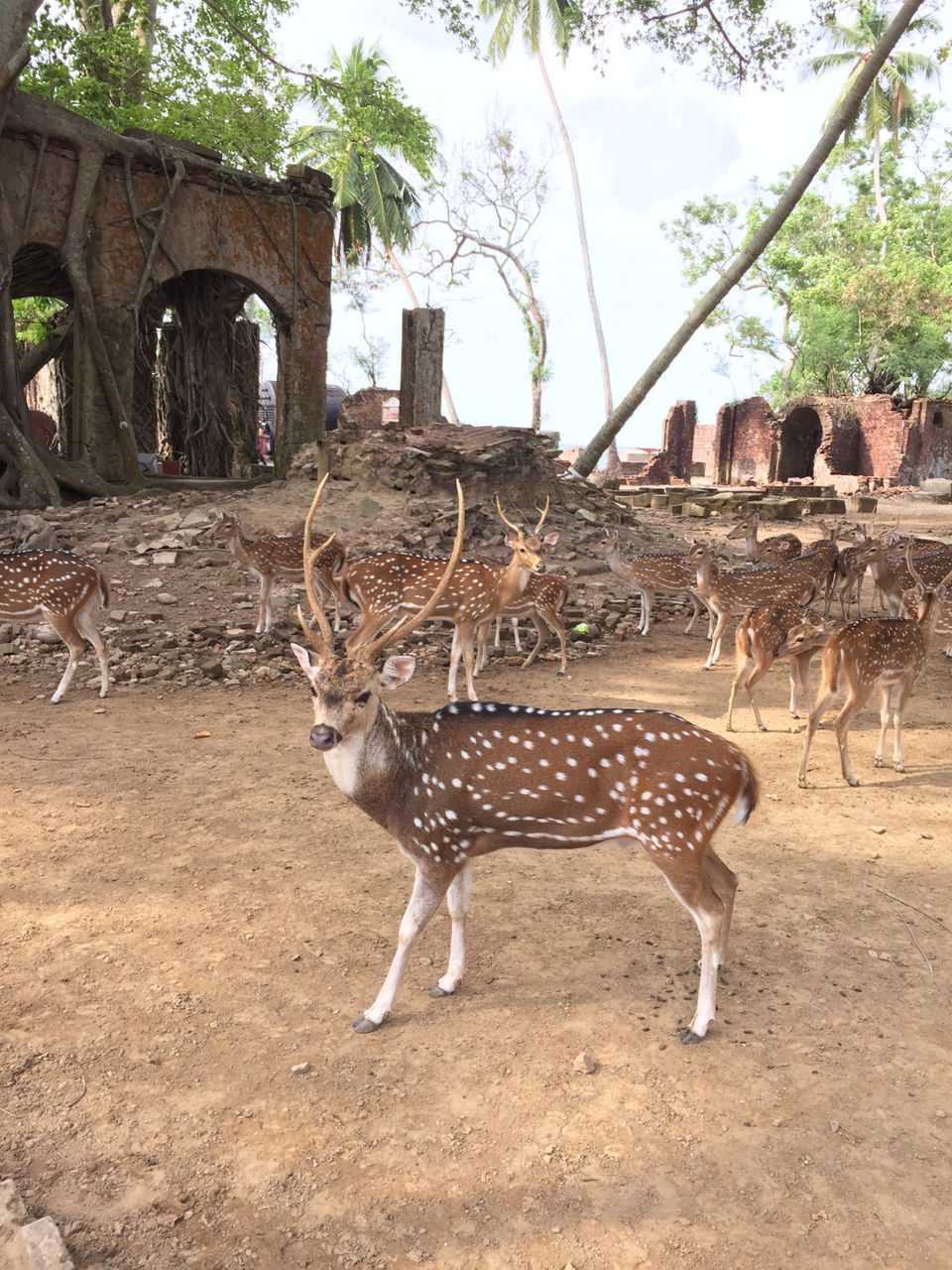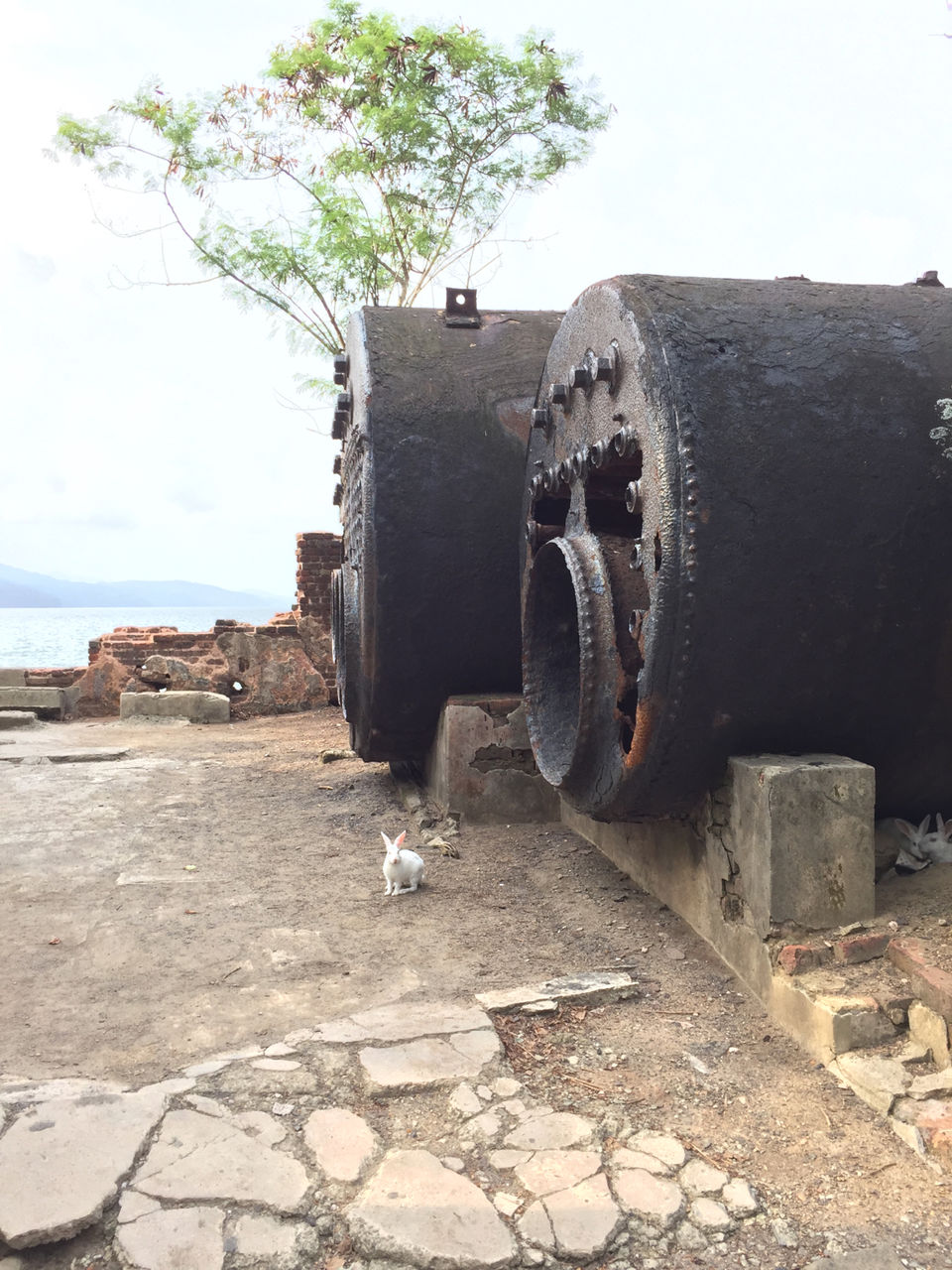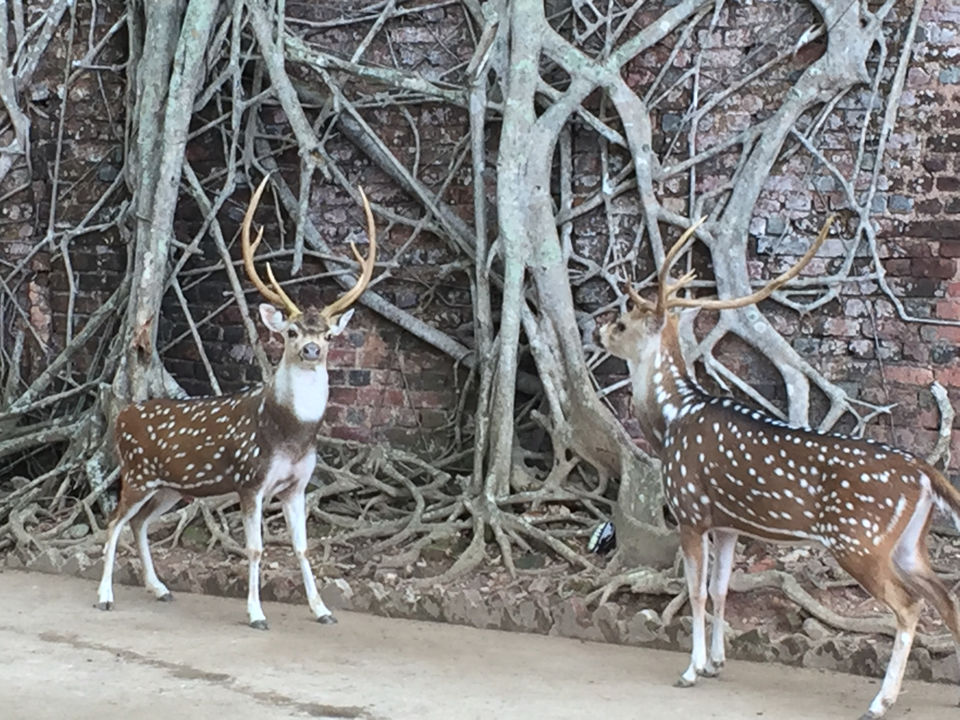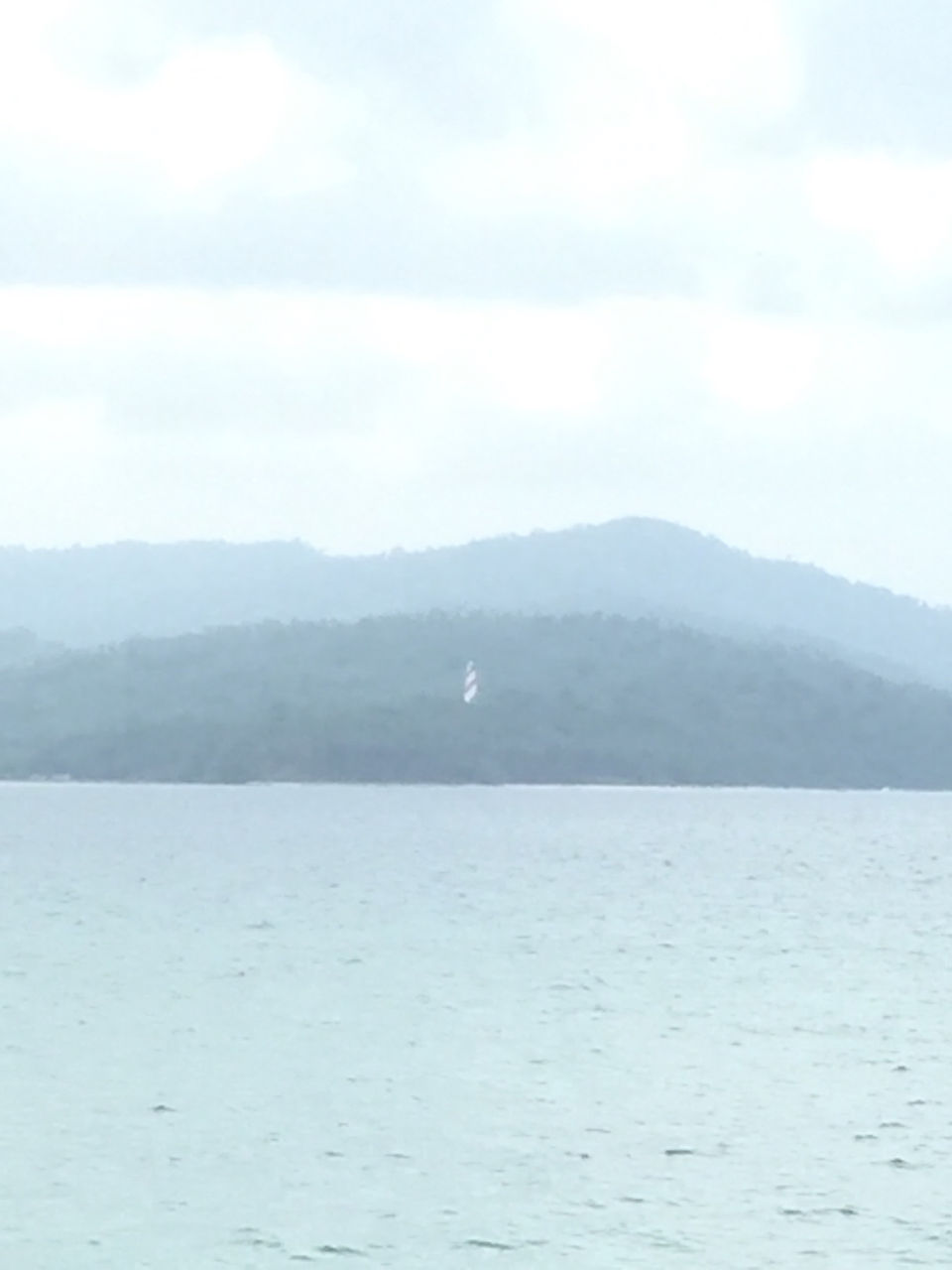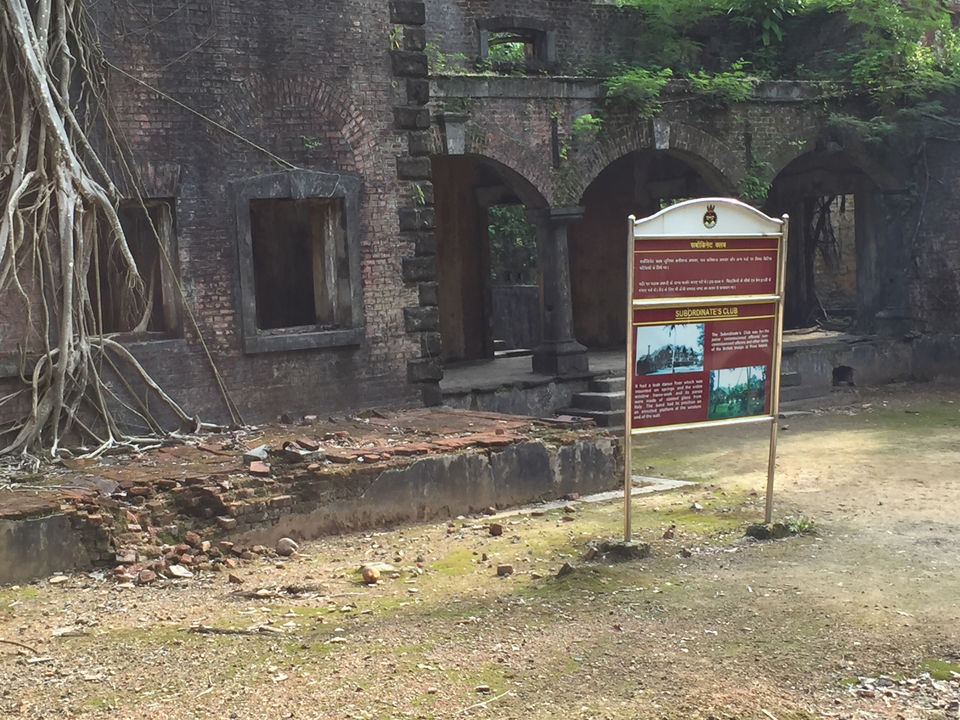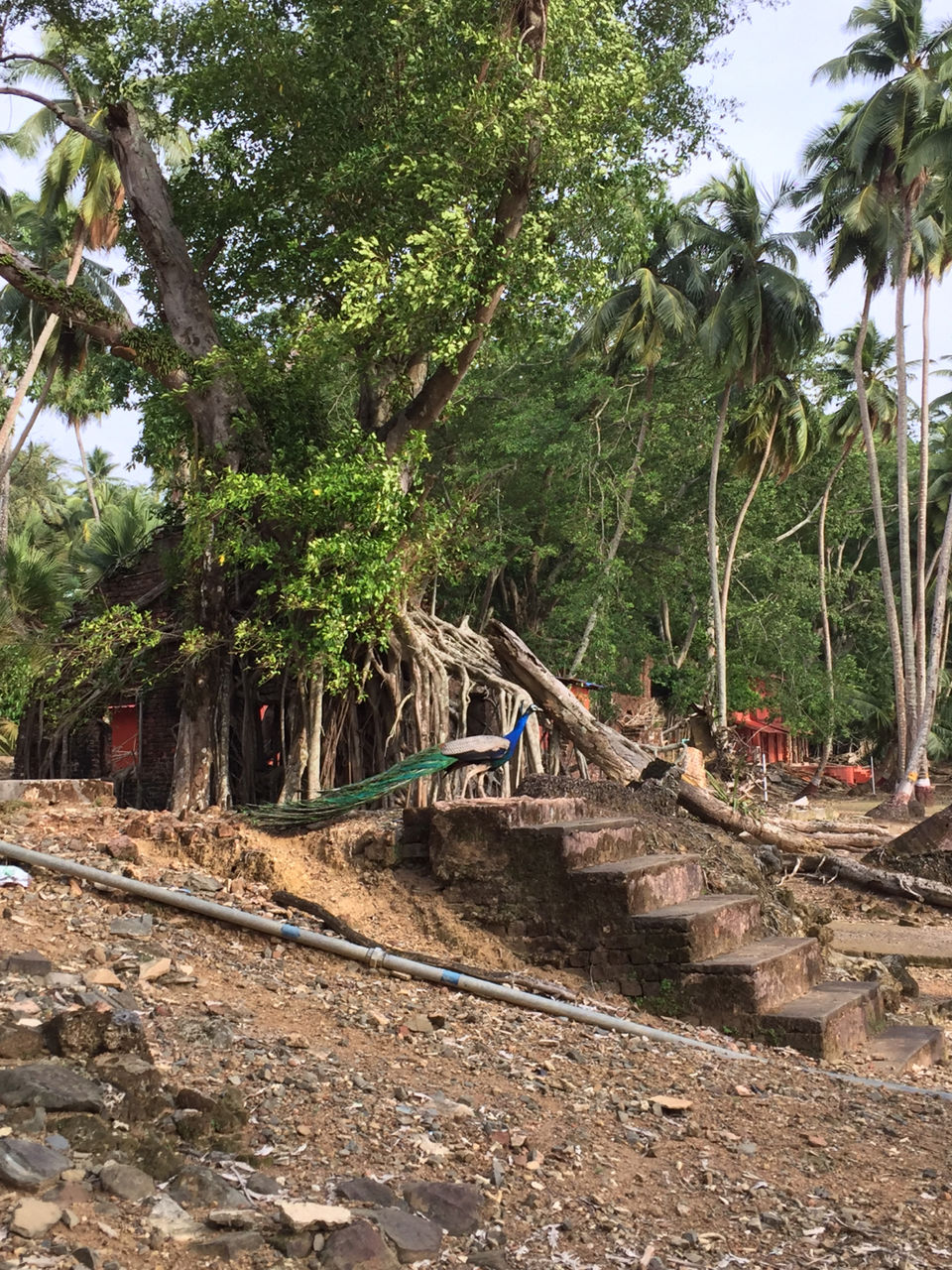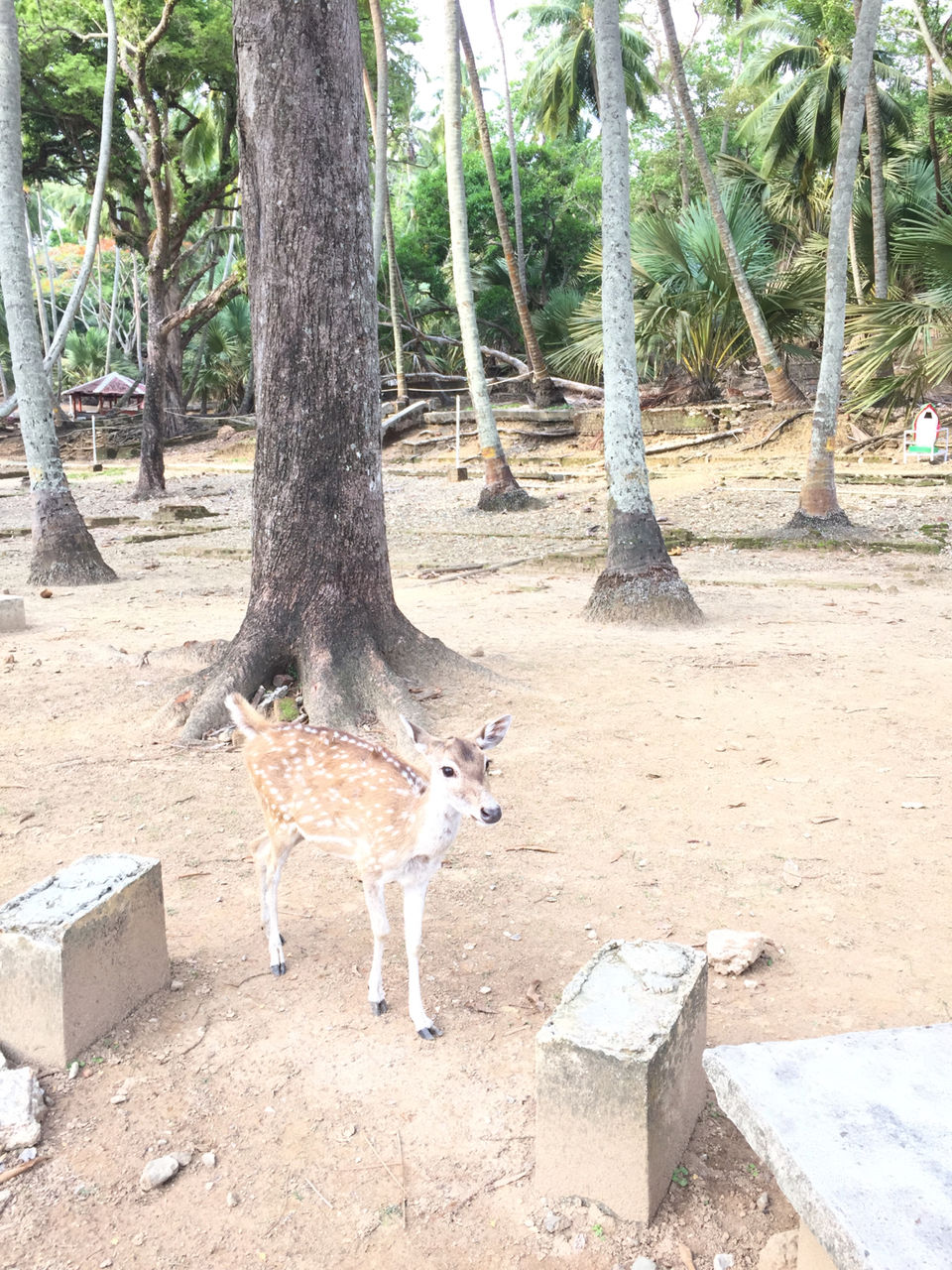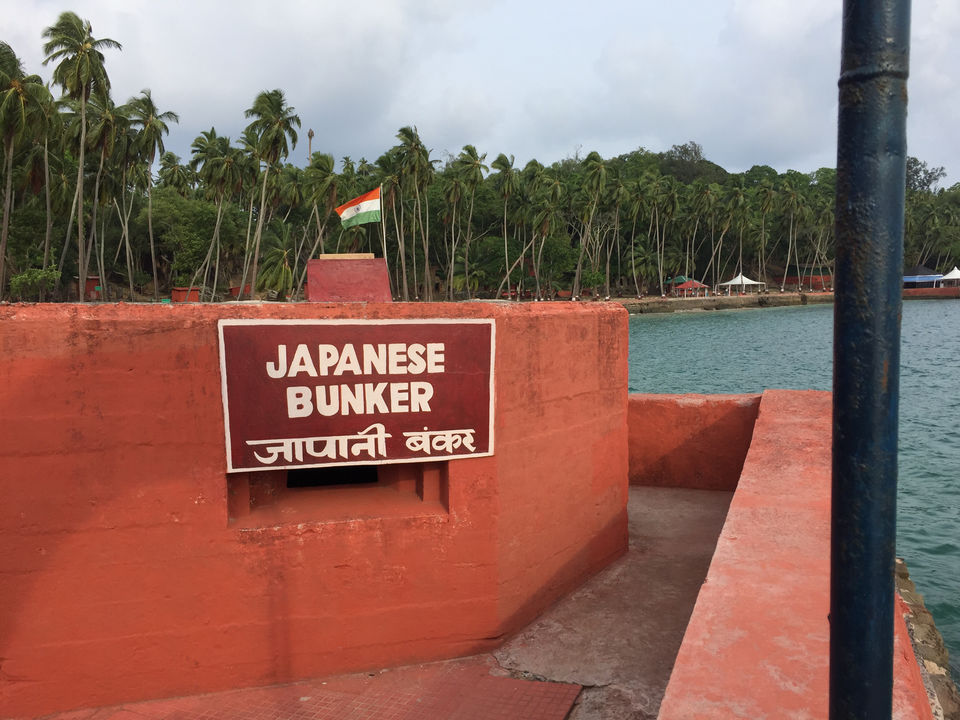 Let me tell you beforehand that North Bay island is ideal for those, who are looking forward to adventure sports , because that's the only thing you get to do there . There's a range of activities starting from scuba diving, snorkeling , deep sea walking , glass boat etc . Scuba diving costs range from 6000 -7000 per head. All activities are guided by trained supervisors and safety is their highest priority . Again one has to really experience the thrill to get the feel of it , but I don't think , I need to explain any of you, how it feels to be surrounded by colourful coral reefs and get to touch fish of different sizes and get tickled in the feet by unknown creatures deep down in the ocean.. yeah .. that's scuba for you in very few words .Best part is you don't need to be a swimmer to take part in any of these activities.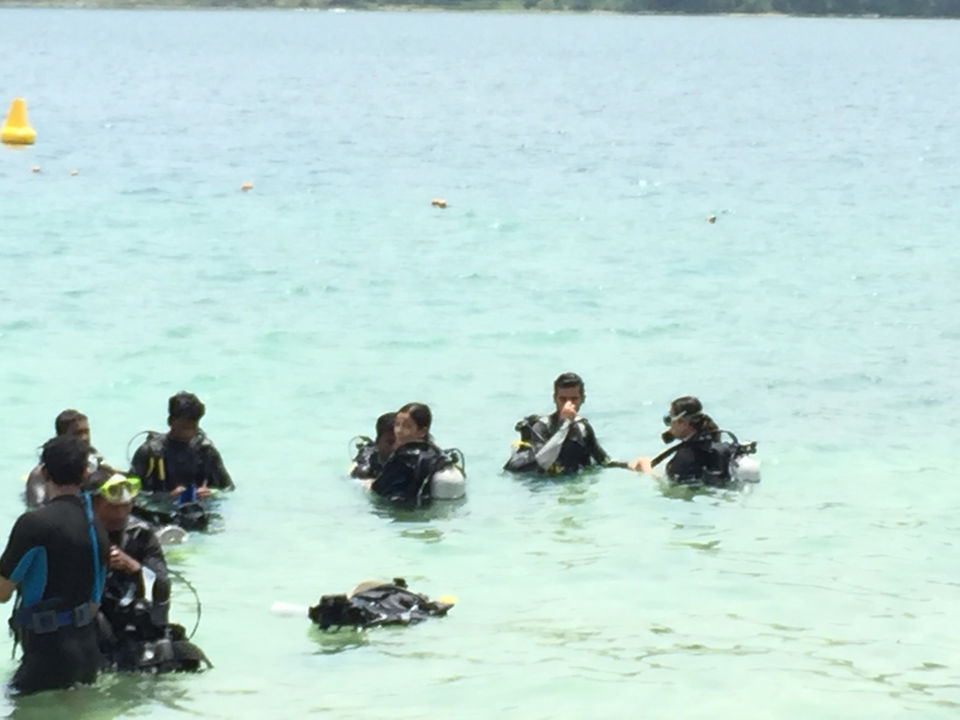 The last day of my trip was completely devoted to visiting the limestone caves at Baratang . Since this place is about 110km away from Port Blair , it requires a full day . I started off from Port Blair at around 6 in the morning and reached the first check post at 9. The check post beyond which the tribal area starts is open only 4 times a day and hence time is of the essence in this case. Beyond the check post photography or videography is not allowed , and also they advise you to keep your car windows shut. Occasionally you get to see a group of tribals of the Jharawa tribe on the roads, other than that it's just dense forest covering both the sides of the road for a very long stretch . After the road stretch ends you finally reach the backwaters , where you need to take steamer ride for thirty minutes to reach another small port of sorts. From there again you have to travel for around 40 minutes in a small motor ferry to finally reach the jungle , from where it's a 45 minutes trek to the limestone caves . But trust me all this adventure is completely worth it!! The gigantic caves which have formed naturally gives one an ethereal feeling , it feels as if we have travelled to the end of the world and nothing can exist beyond those caves . You can spot certain structures which have formed naturally within the caves for ex: the head of an elephant , Hanuman's Gada etc. If caves and tunnels are not your thing, then you can still sign up for this just for the thrill of the journey. Just imagine a 40 minute boat ride through an unknown land , where both sides are covered by dense forests and not one human is to be seen anywhere other than your travel companions , or a trek through the jungle where sunlight barely filters through the heavy foliage of leaves .. well these are experiences very few have in a lifetime !!
Well the journey to Baratang and then back to Port Blair marked the end of a remarkable trip and the next day I had my flight which brought me back to Kolkata with a bucket load of beautiful memories!!
Point of advise : If you are planning a trip to the Andaman Islands , then please engage a tour guide or plan your trip with a travel website before hand , who can help with the hotel and cruise bookings , so that you can concentrate only on traveling and experiencing .
Point of advise : If you are planning a trip to the Andaman Islands , then please engage a tour guide or plan your trip with a travel website before hand , who can help with the hotel and cruise bookings , so that you can concentrate only on traveling and experiencing .