The land down under is replete with treasures that make for an immersive travel experience. The one city that epitomises this characteristic feature is Gold Coast. Situated an hour's drive south of Brisbane, on the east coast of Australia, Gold Coast is a glistening beach town. Here, a typical day is spent sunbathing on a pristine beach, basking in glorious weather and heading out for an adventure. What more could you ask for while on a luxurious vacation?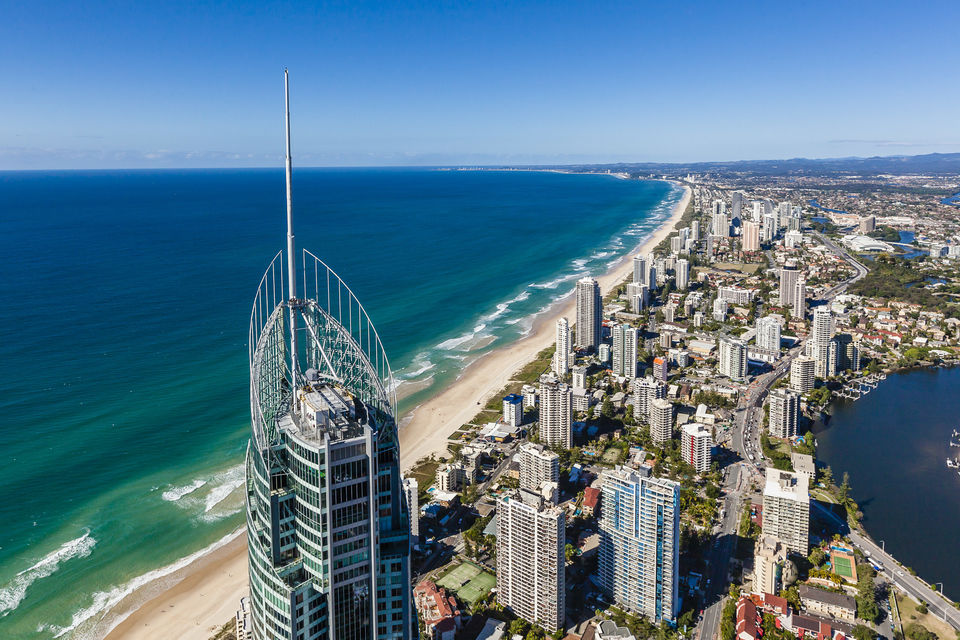 Get a glimpse into the rich Australian life by trying a variety of cuisines and visit Instagram-perfect locales. These activities combined with Gold Coast's infectious atmosphere, make for the perfect getaway with your friends. So if you're looking for your next international destination or a bachelor(ette) trip, here's the itinerary you can follow.
Day 1
Arrive Gold Coast:
The cheapest and most convenient way to travel from India to Gold Coast is to fly Scoot Airlines. Scoot offers regular flights to Gold Coast via Singapore from cities like Delhi, Mumbai, Hyderabad, Chennai, Amritsar, Coimbatore, Cochin, Lucknow, Thiruvananthapuram, Tiruchirappalli and Visakhapatnam.
Scoot Airlines is offering amazing promo fares until June 8, 2019. Flights to Gold Coast cost Rs 9,500, Rs 9,800 and Rs 10,500 from Visakapatnam (VTZ) , Chennai (MAA) and Coimbatore (CJB) respectively.
Click here to check out the offers.

Head to Surfers Paradise: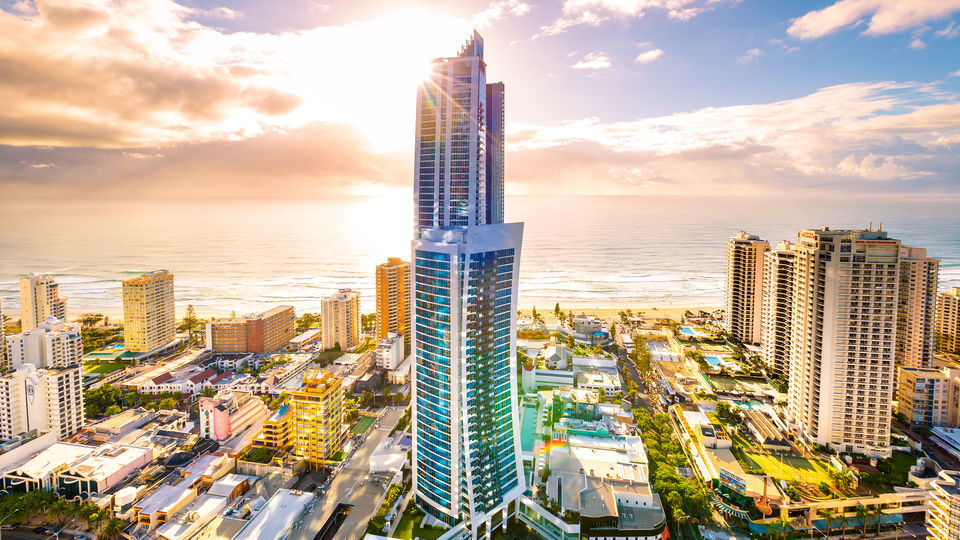 Since you're in a beach town, it only makes sense to check in and head straight to the ocean! Visit Surfers Paradise, a beach-front boulevard vista that is home to surf clubs, restaurants, cafes, hotels, bars and even shops. A visit here will give you the true flavour of Gold Coast.
Take surfing lessons!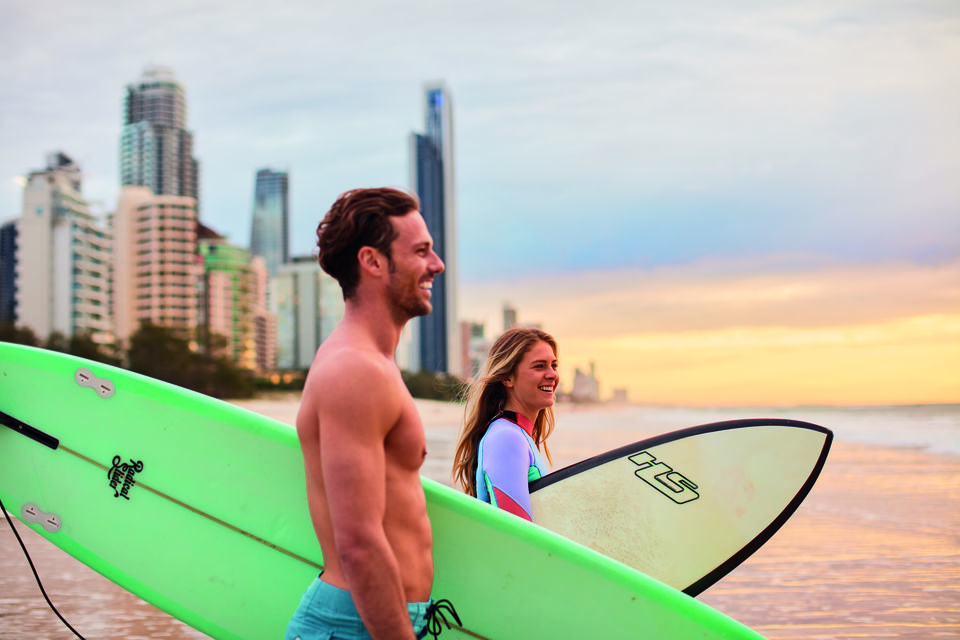 What's a trip to Surfers Paradise if you don't try your skills at the coolest sport ever? Surfing lessons with Go Ride a Wave is a great way to begin your trip. Typically a two hour affair, these lessons will help you learn the craft of conquering waves. This is a once in a lifetime opportunity, so give it your best shot.
Gorge on sumptuous food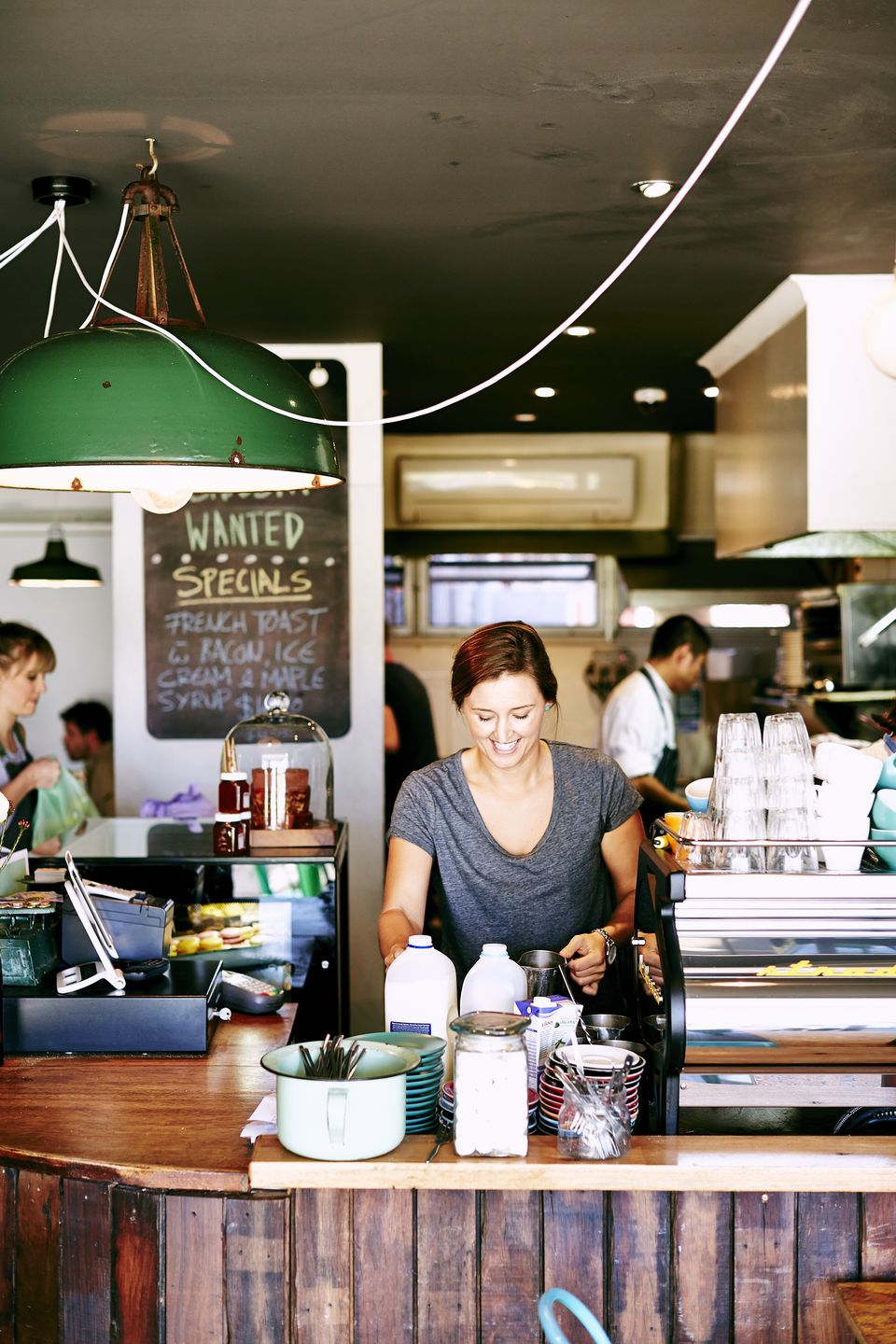 After an action-packed morning in the ocean, you are sure to feel ravenous. Surfers Paradise is known for its cafe-style dining options. Catch a scrumptious meal at one of its many cafes. A few recommendations that you can choose from are Hurricane's Grill for juicy steaks; Bumbles Cafe located a five minute's walk from the beach offering Australian eats and cakes, and Surfers Paradise Beach Cafe that offers delicious grills and sea food. This cafe also has an ocean-facing rooftop!
Tease your mind at these arenas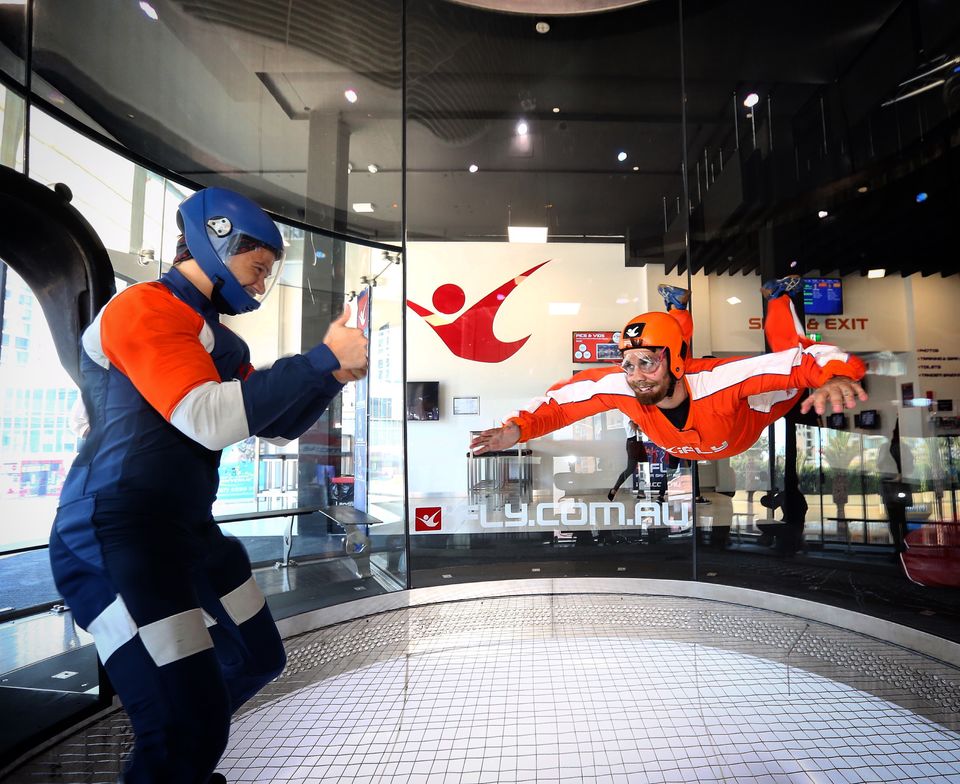 Here's your chance to experience something truly bizarre. Visit 'Infinity Attraction', a pitch dark arena where neon lights create hypnotic illusions. Visitors have to make their way through contorted passageways, making this a super fun experience. Another experience that you must try is indoor skydiving at iFLY.
Climb up Australia's tallest residential building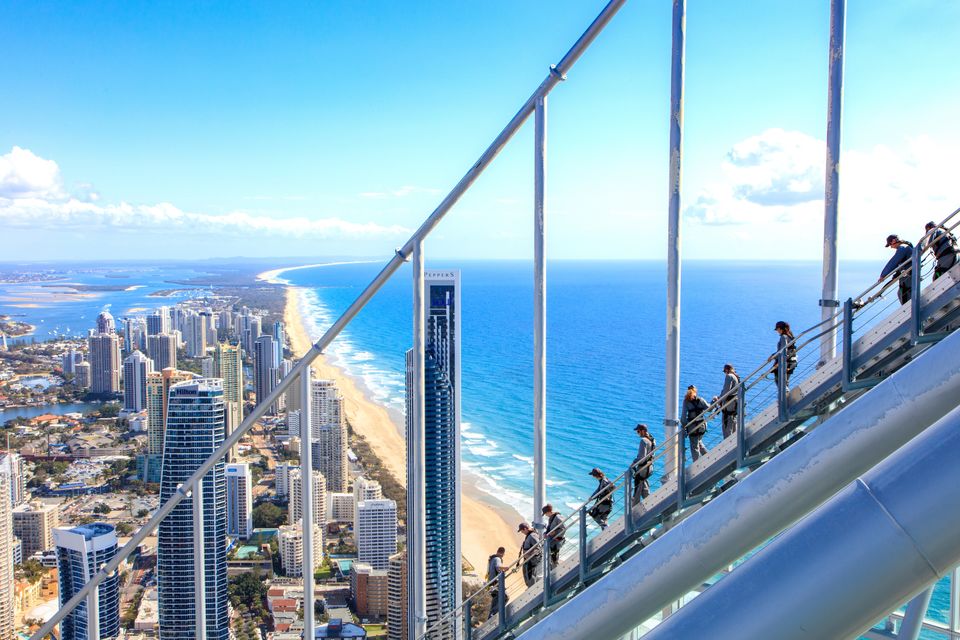 As sunset approaches, visit the SkyPoint Observation Deck. This is Australia's only beach-side Observation Deck that zooms up to a whopping height of 230 m. It is located on the 77th floor of Q1 Building, the worlds' tallest residential building, offering unsurpassed 360 degree views of the Gold Coast.
The SkyPoint Adventure Climb is an experience that you must have. This is an open-air adventure that is a 90 minute affair. Climb up the SkyPoint and witness the day fade into a glittering night.
Paint the town red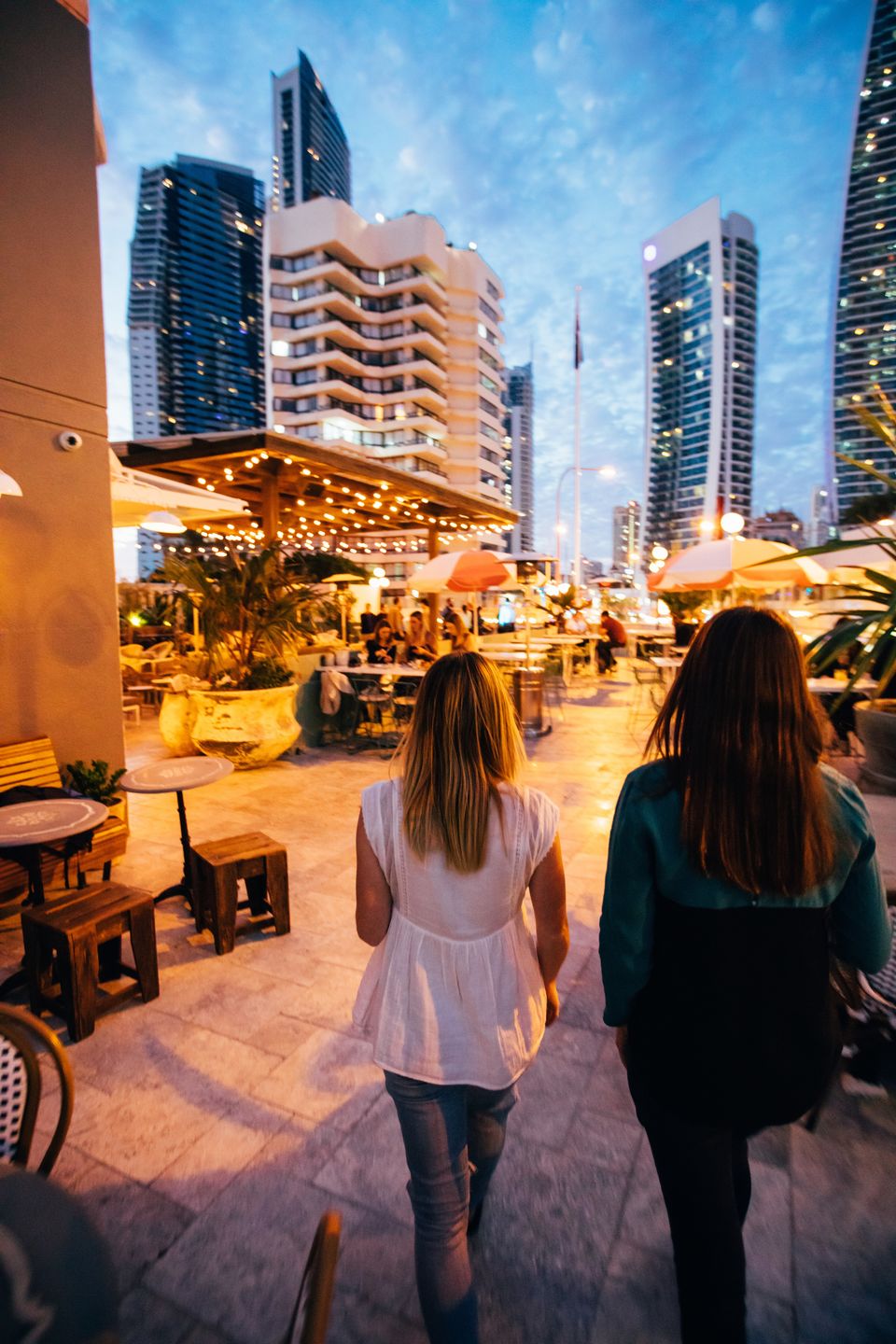 Nightlife in Surfer's Paradise is resplendent. Sin City - The Nightclub, Strike and Melbas on the Park are popular among party goers. If you are up for a wild night, you can opt for the famous Wicked Pub Crawl. The crawl will take you to four major nightclubs and show you how Australia likes to party! Another party attractions are the island's rooftop bars such as The Collective and The Island Hotel and Rooftop.
Day 2:
Prepare for an adrenaline rush at these theme parks
Today, you unleash the child in you and head to one of these world famous theme parks : Warner Bros. Movie World, Sea World and Dreamworld.
Enter your favourite fictional worlds at Warner Bros. Movie World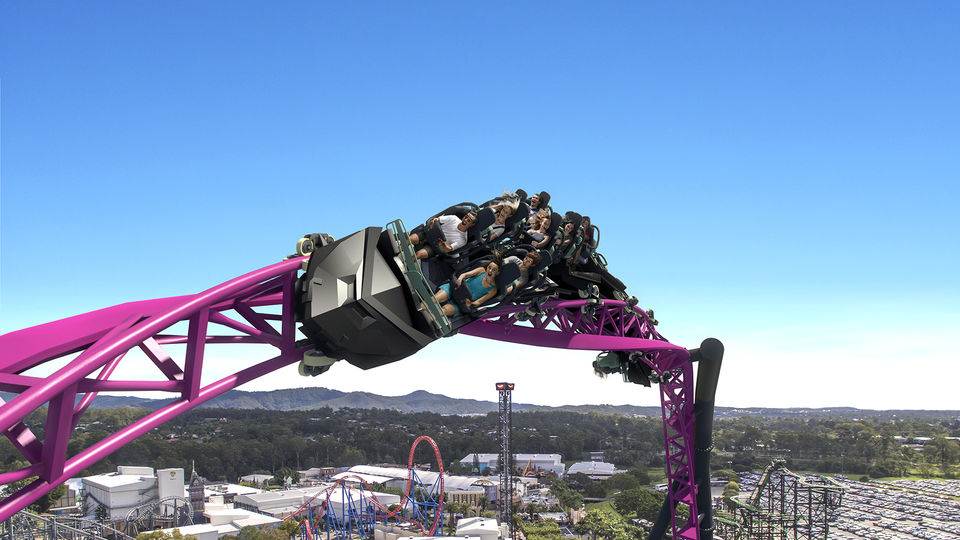 At Warner Bros. Movie World, you can take the epic DC Rivals Hypercoaster; Doomsday Destroyer (a suspended twin hammer); Green Lantern Coaster ( El Loco Coaster), and Superman Escape (accelerator Launch Coaster), to name a few. So get your geek out and test your guts at these rides.
Experience underwater world in Sea World Park
Sea World Park is Australia's best marine theme park that goes one step ahead to offer memorable experiences rather than just thrilling rides. Get up-close with marine animals at the Dolphin Nursery Pool, witness the park's dolphin breeding programme; watch penguins at Penguin Point, and be awed by Polar Bears at Australia's only such exhibit. You can even swim with Sharks in Shark bay! Sea World will show you the best of the marine world.
Play with Kangaroos and do lots more at Dreamworld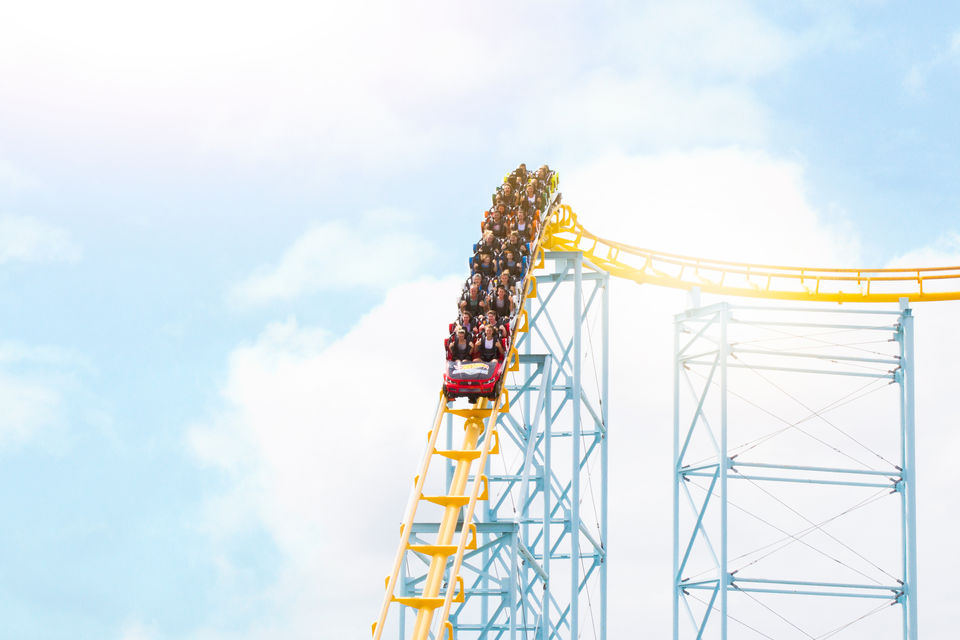 At Dreamworld, indulge in Australia's signature experience – feeding Kangaroos. If you love everything that is cute and snug, you can meet Koalas and even cuddle with them! Watch them go about their day, swim and play.
For those of you who love the adrenaline rush that comes from shooting high up in the air and tossing on gigantic roller-coasters, try the Big 8 Thrill Rides! These are eight crazy rides that are sure to offer you an exhilarating experience.
Coming soon is Sky Voyager, a new Virtual Reality ride which will have thrill seekers swooping, diving, gliding and jetting over iconic Australian spots like the Great Barrier Reef, Sydney Harbour and Surfers Paradise.
Taste the world on a plate at Miami Marketta
After an action packed day, treat yourself to scrumptious food at Miami Marketta to unwind and soak-up its hipster atmosphere. Enjoy tasty street food, fun cocktails, boutique shopping and a live band every Wednesday, Friday and Saturday nights.
Day 3:
Explore the charm of Gold Coast Hinterland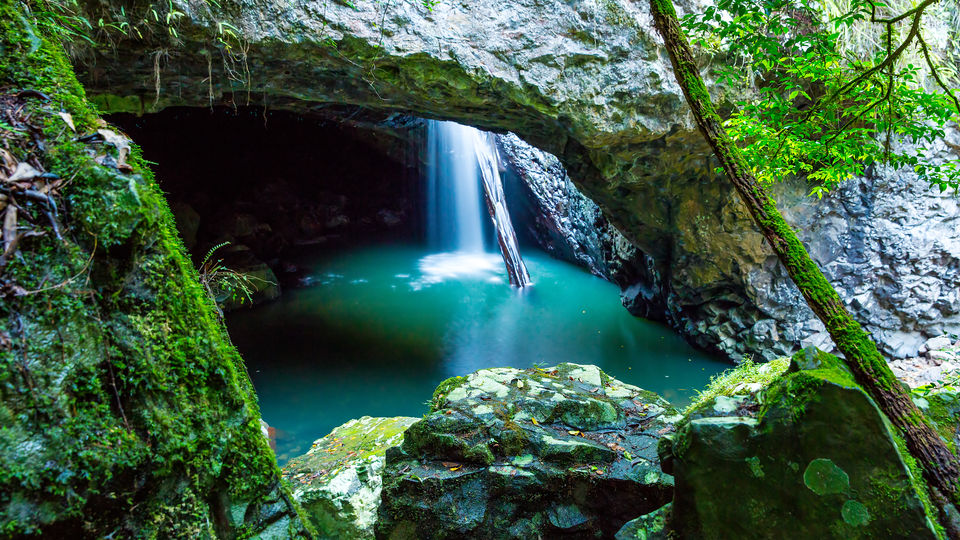 A short drive away from Gold Coast lies Springbrook National Park that serves as a sweet escape into nature. The park is ideal for waterfall hopping and hiking. You can hike up to Purlingbrook Falls, a mesmerising track that will take you through the rainforest. Other waterfalls that you can visit are Natural Bridge waterfall and Twin Falls Circuit. In addition, you can explore the glow worm caves and or trek to Mount Tamborine. You can even drive to stunning lookouts or picnic at any of the park's scenic spots. Escape into nature and rejuvenate amid Springbrook's pristine environment.
A walk on the wild side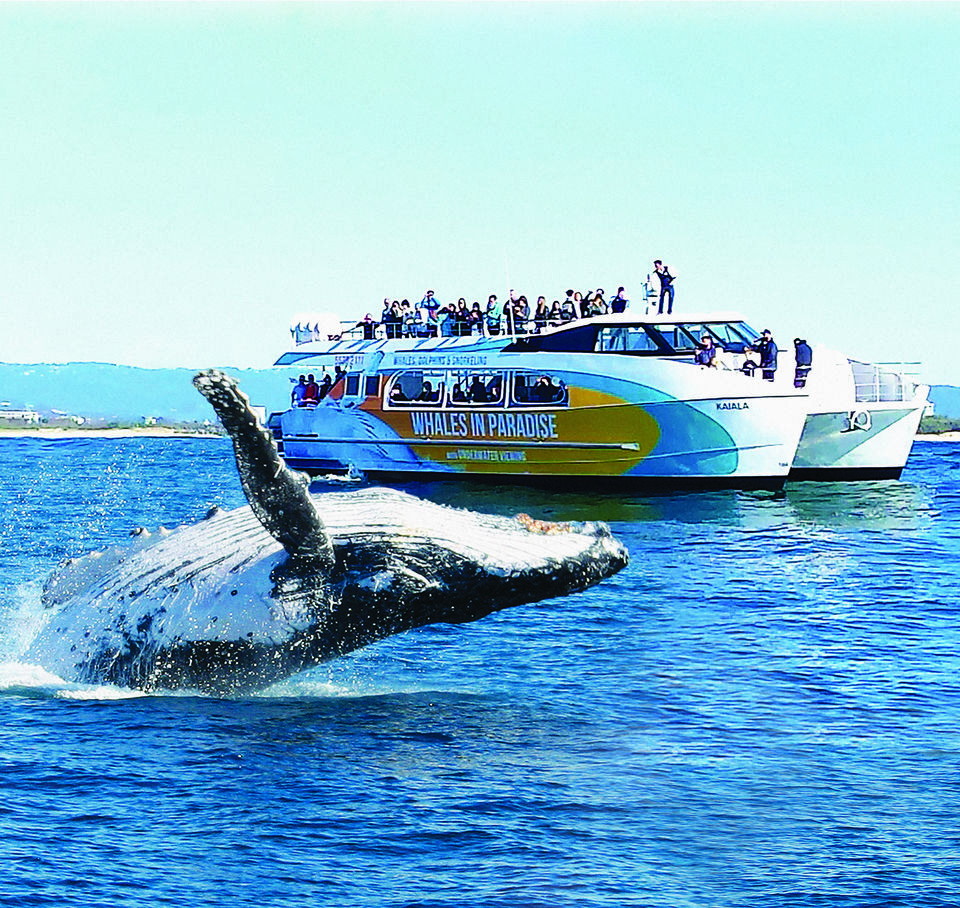 At Currumbin Wildlife Sanctuary, you can cuddle a Koala–an experience that is rare even in Australia. If you're visiting from June - November, you can indulge in whale watching too! The Gold Coast is one of the top whale watching spots and tours are run on modern vessels with a range of tour lengths and departure times.
Satiate the foodie in you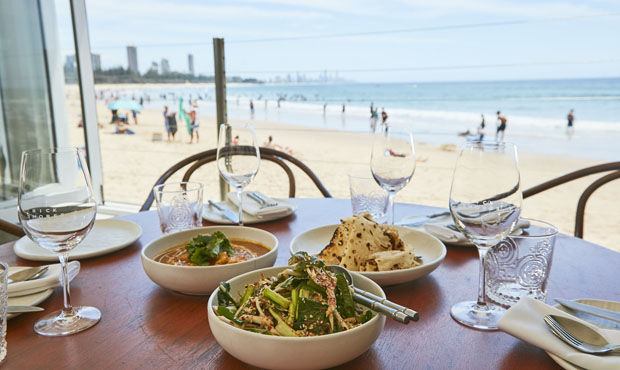 The Coast is a place where night bites, hatted restaurants, street-eats and breweries are all served with a side of alfresco.
There is a renaissance stirring up the Gold Coast culinary scene. Check out the award-winning beachfront Rick Shores restaurant at Burleigh Heads to communal eateries such as The Collective at Palm Beach and iconic surf clubs in Surfers.
Michelin starred chef Manjunath Mural has landed on the Gold Coast to headline a new gourmet Indian restaurant, Kokum, at Palazzo Versace. Kokum serves upmarket Indian fare in the exclusive waterfront overlooking the marina.
Go beach hopping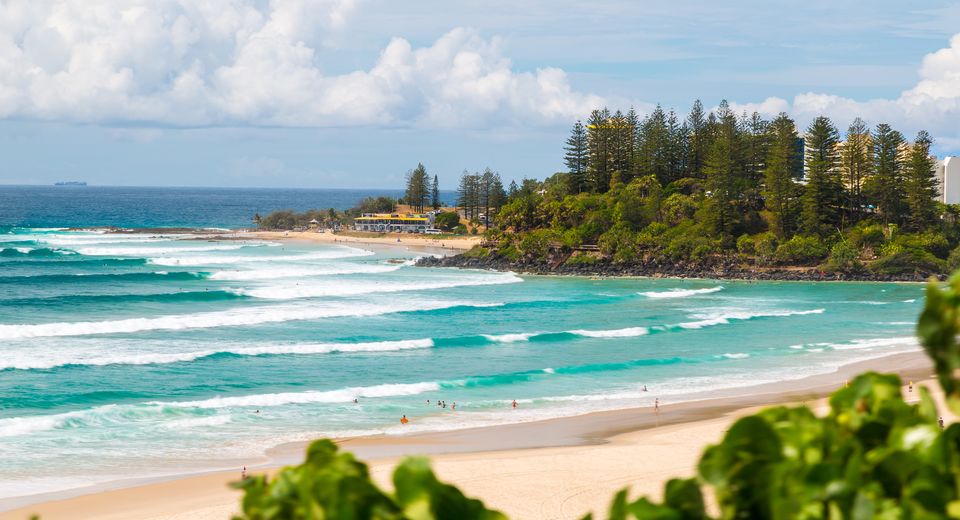 Spend the day relaxing at Gold Coast's outstanding beaches. Visit Broadbeach, known for music festivals, shopping, clubs and cafes. Burleigh Heads and Snapper Rocks are beaches where you will find local Gold Coasters chilling or catching the glorious sunset.
Don't forget to shop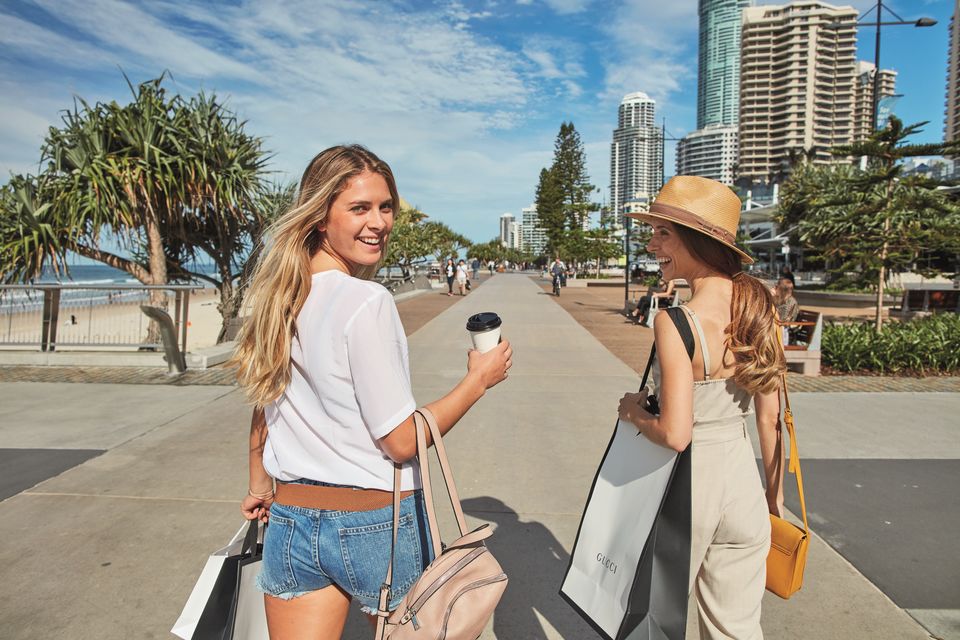 No trip is complete until you've shopped! Head to Pacific Fair Shopping Centre where you can splurge at more than 400 stores. These include international brands like Zara and Bulgari, as well as Australian brands such as Alice McCally, Bailey Nelson and Bardot. You must also try Harbour Town which is Australia's largest outlet shopping centre, offering up to 60% off on your favourite brands.
End your trip on a high note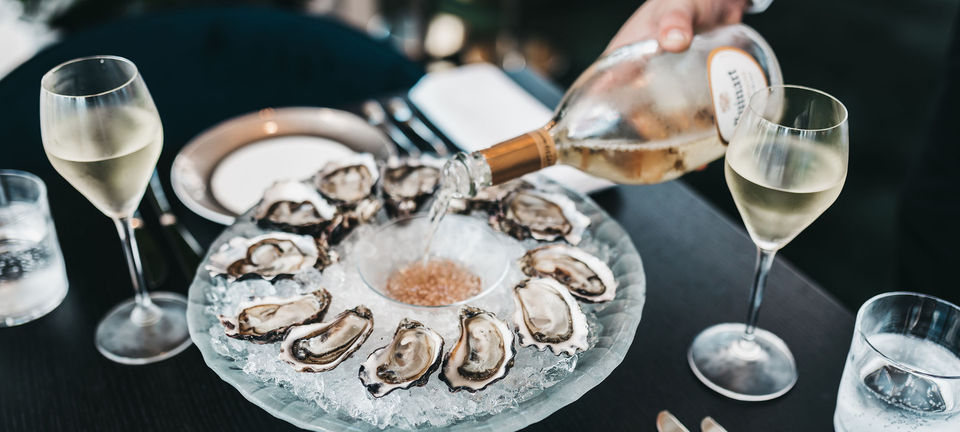 Save the most exclusive experience for the last. Dress to the nines and visit Nineteen at The Star that stands as Gold Coast's signature venue. Looming on the 19th floor, this is a classy rooftop bar and restaurant that overlooks the shimmering skyline of Gold Coast. Enjoy the serene views as you savour some of the best international dishes. The restaurant also features an elegant bar where you can get delicious and unique drinks.
Discover Gold Coast with Scoot
Fly out the next morning on Scoot Airlines. Behold the sweeping view of Gold Coast one last time and relive beautiful trip memories on your way back. This will be a trip that you won't forget.
In association with Scoot Airlines and Tourism and Events Queensland.