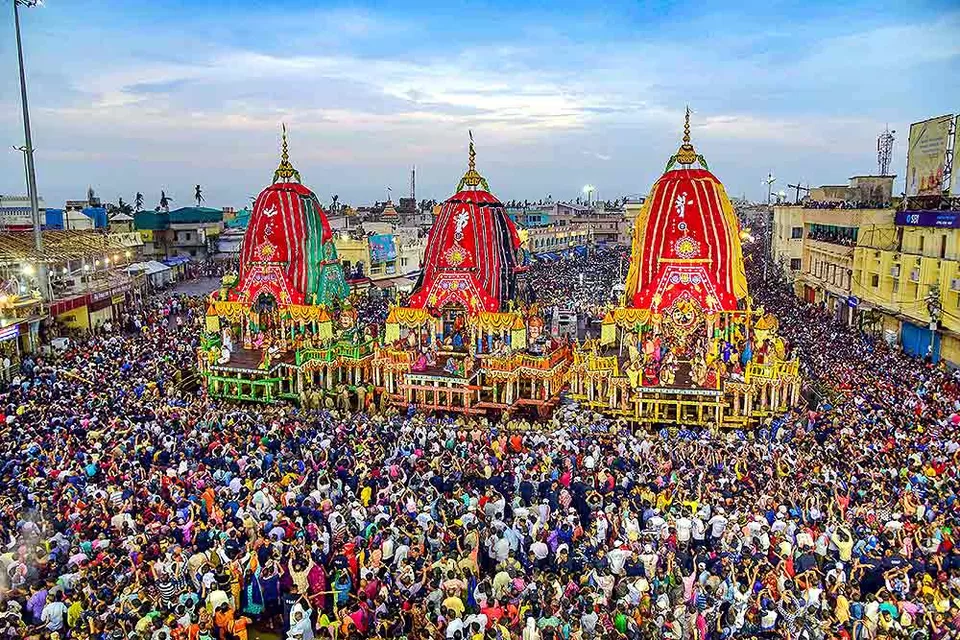 The wait is about to end! Are you ready to witness the most-maddening and massive chariot event right outside the shrine of Lord Jagannath in Puri? Prepare to see Lord Jagannath's most divine and spectacular presence as his chariot zips through millions of worshippers, gliding through the narrow alleyways of Puri. This festival is a unique opportunity that you should take advantage of. But before you plan a trip to Odisha's major religious hotspot, Puri, here's a little backstory about the festival we believe you should know.
So, fix your gaze on the screen and read on!
Jagannath Yatra is a religious festival held annually in Odisha, India. Also known as the Chariot Festival, it is dedicated to Lord Jagannath (Lord Krishna), his sister Goddess Subhadra, and his elder brother Lord Balabhadra. This festival is celebrated for nine days, starting with the Rath Yatra and concluding with the Bahuda Jatra. The deities are moved from their abode of Jagannath Temple to Gundicha Temple during the procession and return to the Jagannath Temple on the ninth day.
The Jagannath Puri Rath Yatra is a centuries-old religious procession and festival, which is believed to be the oldest of its kind in the world. The nine-day-long event commences with the ceremonial parade, and it is steeped in various legends associated with Lord Jagannath, an incarnation of Lord Vishnu, and his siblings Subhadra and Balabhadra.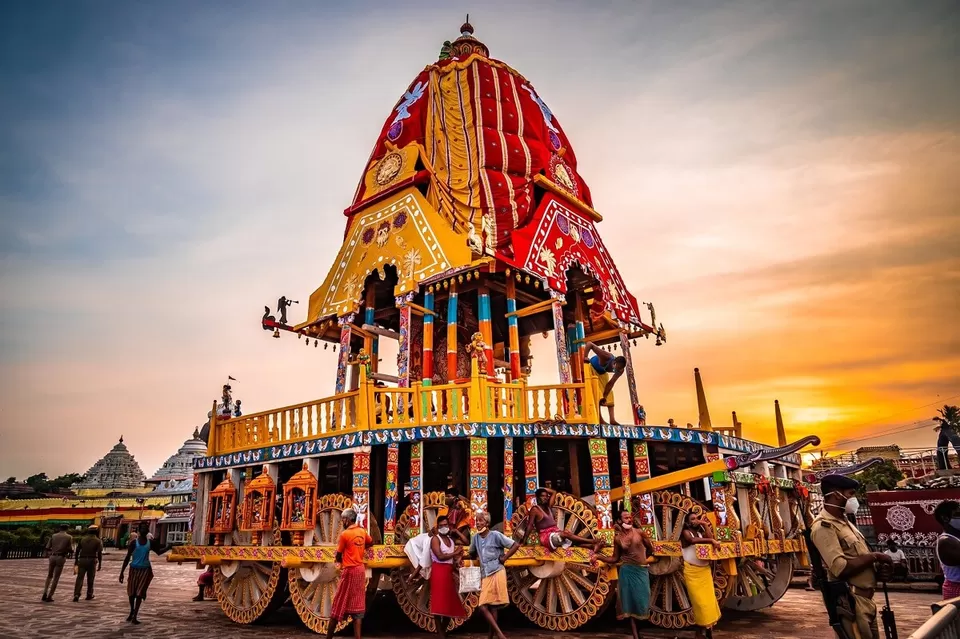 Jagannath Rath Yatra Dates: 19th June - 20th June 2023
One legend asserts that the Rath Yatra represents Lord Jagannath's journey from Vrindavan to Mathura, where he killed his evil uncle, Kansa. Another narrative posits that the siblings had recovered from a severe illness and wanted to celebrate with their aunt, Gundicha. A third legend claims that Lord Jagannath wanted to step out and meet his devotees. Regardless of the tale, the festival holds immense significance in Hinduism, as it is a mass movement that seeks to enlighten people about the Krishna consciousness movement.
The Rath Yatra is a spectacle that highlights India's rich cultural heritage and is a reminder of the importance of tradition and the need to preserve it for future generations. This festival is a joyous occasion that brings together people from all walks of life, and it is an expression of faith, devotion, and spiritualism. Participating in the Rath Yatra is considered a crucial step towards self-realization, and it allows devotees to serve God. According to Hindu beliefs, those who pull the chariot's rope or touch it benefit from several penances.
Overall, The Jagannath Rath Yatra is a celebration that transcends religious boundaries and offers a unique cultural experience for everyone. Whether you are a devout Hindu or come from a different background, the vibrant colours, music, and energy of the festival create an atmosphere of celebration and unity that is sure to leave a lasting impression. Don't miss out on this unforgettable experience!
You can connect with me, here: Instagram & YouTube.
Ready to travel for free? Earn credits and redeem them on Tripoto's weekend getaways, hotel stays and vacation packages!
Think we missed out on something? Tell us about it in the comments below. Or write about it here on Tripoto and earn Tripoto Credits!