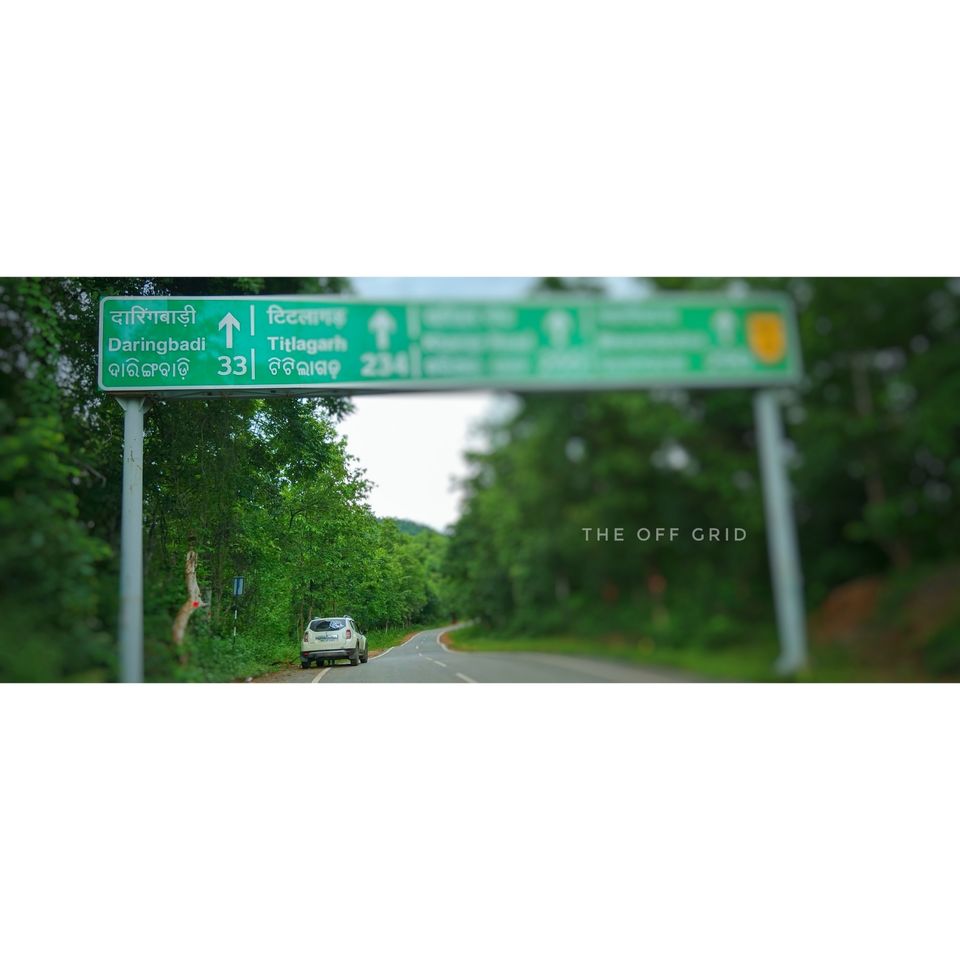 It'd been raining heavily in the Northern part of India and Western Ghats which made travel unsafe to the hills of Himachal and Uttarakhand. On the other side, travel plans to Kashmir are scrapped due to the revocation of article 370. I was getting restless and started looking frantically for some change from my mundane work routine and felt my feet itch. I set out with my friends for another long overdue roadtrip in the White Knight.
We set off on the 800kms roadtrip from Kolkata and brought the engine alive at 9pm. We made good time in reaching Kolaghat where we dined for the night and was just comfortable driving ahead with good music and stories bonding into friendship. On reaching Bhubaneswar, we had our breakfast in the early hours of the next day morning. We maintained a good time as the roads were smooth with less vehicle congestion. Our roadtrip was now turning to be interesting as we crossed Brahmapur. We reached our much awaited destination before lunch and checked in our resort which was by the side of the scenic, quiet pine forest.
The locals call it "The Kashmir of Orissa" and since then I heard about Daringbadi, I was curious. So I wanted to find out about this less explored place. The altitude of Daringbadi is 915mts (3000ft approx) and usually has an average temperature that ranges between 20°C to 25°C. However, I recollected the stretch of road on reaching Daringbadi from Brahmapur, that seemed straight out of racing circuit (it was difficult to contain at 85kmph) with smooth corners and the view of paddy fields and hills surrounding the area.
Daringbadi still remains an unexplored hill station in Phulbani which lies in the Eastern state of Odisha. The area was originally inhabited by one of the most ancient tribes of India "Kutia Kondhas" and thus the district was named Kandhmal district. On the other hand,the name Daringbadi owes to the British East India company's officer Dering Saheb. The hills are dotted with pine forest and the valley is irrigated with pepper and coffee plantation. There are a couple of waterfalls and streams that adorn the place (besides providing water for irrigation).
As we reached early to Daringbadi we had a good time to explore the location. While having lunch at the resort, we enquired about places that are not frequently visited. We had sufficient rest and food to hit the road again. We checked the map and started moving towards north. After driving for close to an hour, we gained some altitude and a blanket of fog engulfed us. It started to drizzle followed with rain, making the road trip even more pleasant. The presence of dense fog combined with with the drizzle at this altitude did compensate the feeling of driving through the meandering roads of the Himalayas. Driving down here turned out to be enigmatic as we noticed innate objects appearing before us. We started to have an eerie feeling for good reason. Happy in our thoughts we kept driving until we reach the diversion.
As we proceeded,the heavy mist surrounding all of us made it difficult to identify the road. We missed the point from where we were supposed to take a right turn, not once but twice. So before missing it for one more time, we resorted to take help from the first local that we noticed. It is important to note that there were hardly any people on the road around the area to spot, unsure if it is due to the remoteness of the place or due to the heavy fog.
Finally, as we reached the diversion, the slushy red soil road appeared in front of us. The first glimpse of this sight did pump the adrenaline in expectation of an adventure and off roading with the White Knight. We drove on the trail left by vehicles that ventured before us in this forest area. After moving for sometime we realised that the entire trail is slushy and the ditches turned out to be more deeper. Somewhere, it struck me, if the road continued like this for over half a mile and with our careful pace, then it might get dark by the time we reach the biggest waterfall of the region. At this point we didn't not spot a single thing to move around except us in our vehicle. There was pin drop silence among the mist covered vast expanse of greenery. It was a terrible feeling as we moved theoffgrid in search of the waterfall.
We were lucky that the slushy trail was not longer than a kilometre and we reached the place from where one needs to trek down to see the waterfall. We were fortunate that we didn't get stuck in the slushy trail in the forest with no help around and neither were we carrying enough drinking water nor adequate fuel in the car. Reaching until here was quite an experience and what greeted us next was indeed another pleasant surprise.
As we stepped out of the car, we heard faint sounds coming from somewhere from the direction of the woods. We realised we weren't alone and probably a local picnic group is enjoying their time by playing loud music disturbing the natural environment. We decided to explore the waterfall which was still not in sight and to identify the picnic group, so we took the stairs that was wet due to the heavy moisture in the air. Soon after we burst out laughing at our own stupidity. The faint sound of loud music was not from any picnic group, but of birds chirping loud to announce the arrival of dusk to their mates. With smiles on our faces we moved forward and after a while we could hear the faint muffled sound of the waterfall near by.
Descending a few flights of stairs we noticed a clearing where the sound of the waterfall became much louder and for the first time we got a glimpse of the waterfall. From this point we could barely see the origin or the pool. The bravest and fittest among us tried to close in on the rocky ledge to get a better view of the rain fed waterfall. After a short photo session we moved further down to the bottom of the waterfall.
The very sight of the waterfall was nothing extraordinary, yet we were excited to be there after much ado and the only sounds were of our own heartbeat and that of bird chirping, accompanied by the loud thundering sound of the rain fed waterfall. Some of us went little deep in the pool to get a better view of the river that was gurgling down below. The height of the waterfall was probably just 60mts or little less and the heavy current of water that was flowing down was murky. It was clearly evident that we made the right choice of choosing to visit Daringbadi this monsoon.
Taking a look around, we understood that we were lucky that we were the only being that was moving around here; this made it appear to be a private property. Other than us, there were numerous birds that couldn't be spotted at all, but was proudly making their presence felt with their sweet melody. It was getting dark. We wished to put up a tent there, in the midst of the jungle and by the side of the waterfall. However, we trudged out of the pool bit reluctantly while debating our next move.
We had some time left to explore another place and hence we set forth towards the south to see the sunset from a nearby hilltop. As we drove along, it got darker much earlier than usual due to dark clouds. At this point we were driving through the road that was just as much wide to allow two bikes to pass side by side. We kept on driving until we reached a little wider stretch to turn around. All this while the entire stretch of this narrow road was pitch dark and a light only as much as intense like an old lantern was spotted at an interval of 500mts. Here we turned around and headed for our resort. We didn't expect that even at this point Daringbadi had surprises in store for us.
Coming from a metropolis, one hardly sees fireflies these days. I was not exactly expecting to see them but it was natural to spot the lightning bugs here. But what made the experience unique was that the narrow, pitch dark road that we drove only for 5 minutes before was now lit by the fireflies on both sides. It appeared as if there was a motorway in paradise and this moment was one of it. We retired early that day as we had to hit the road again early the next morning to reach the next destination before heading home.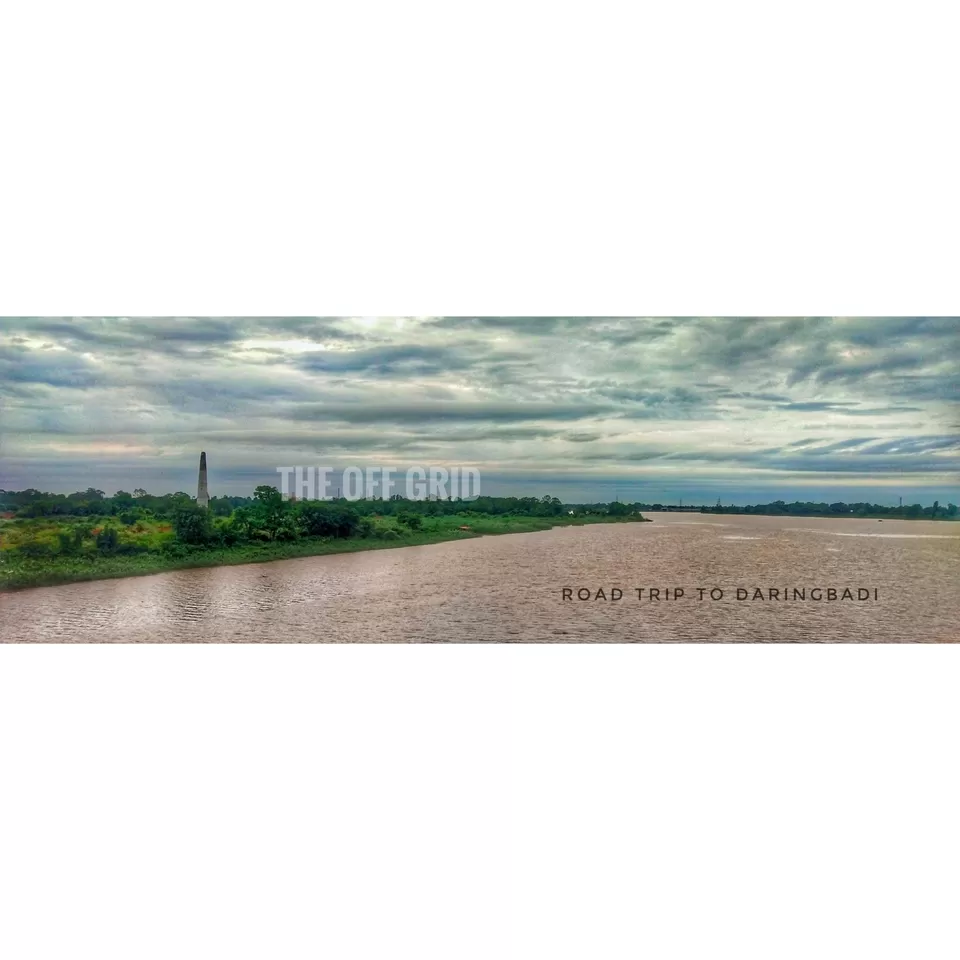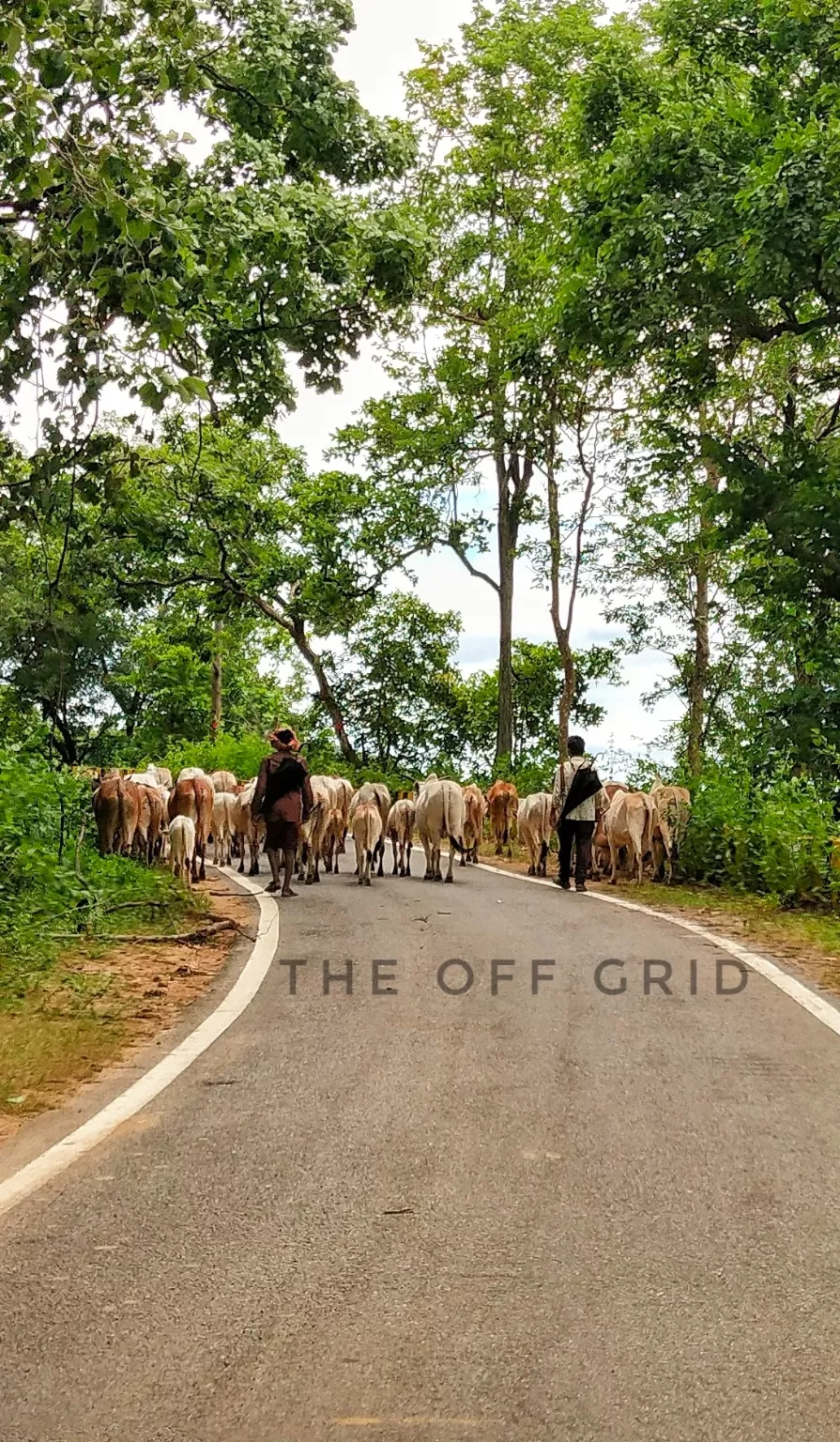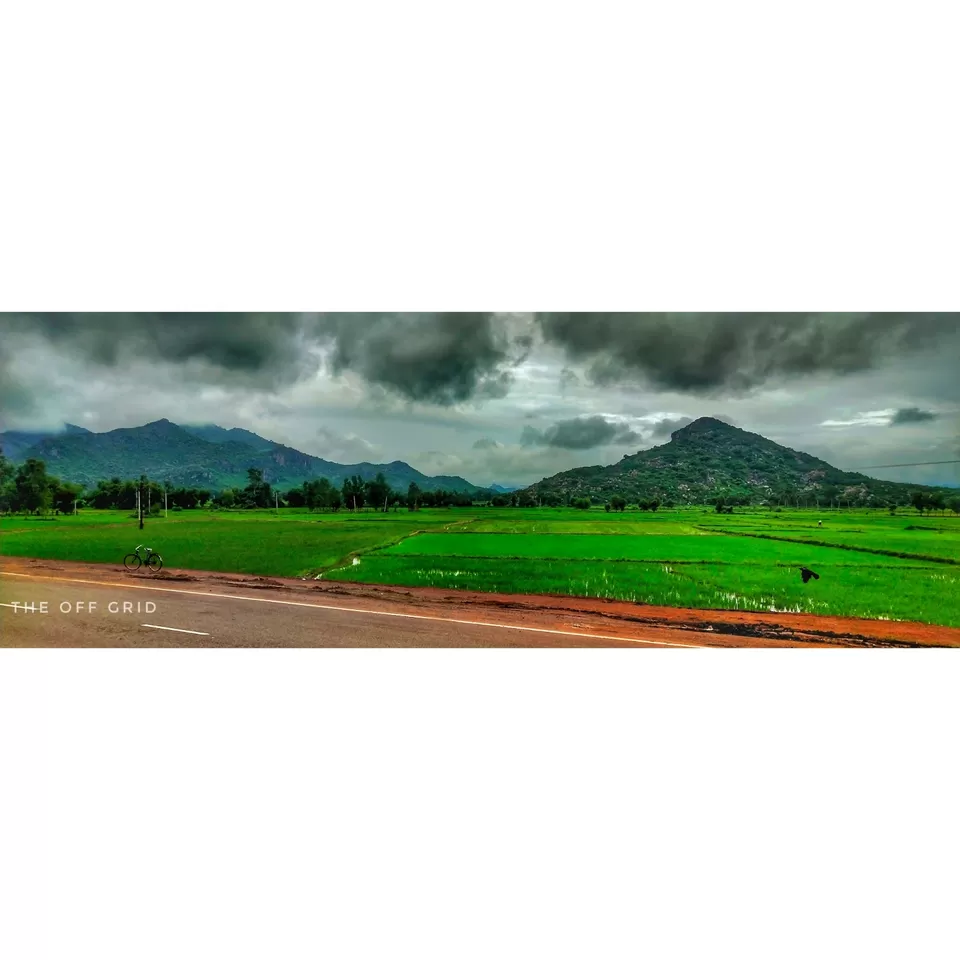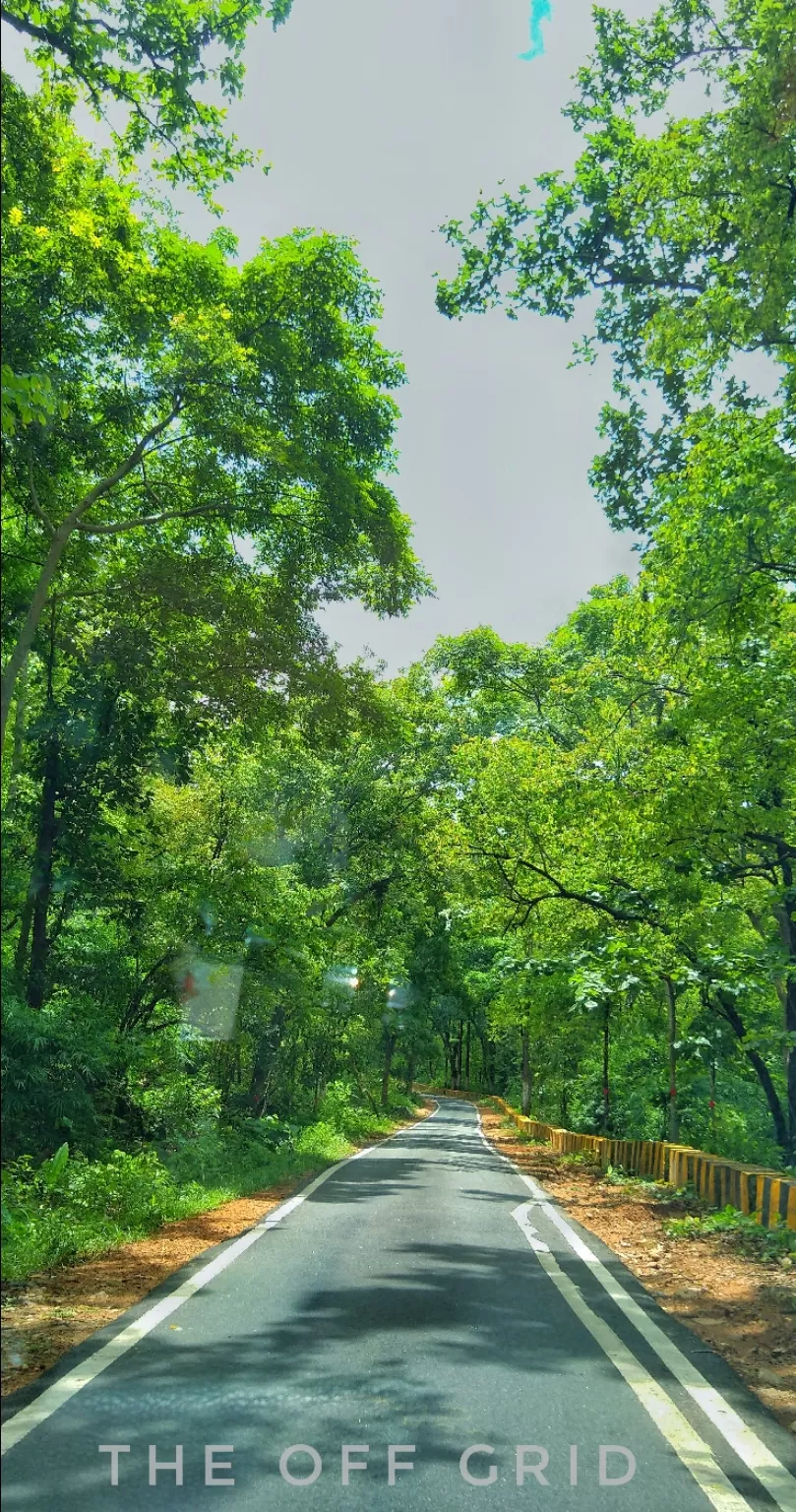 We were at Puri at 1300 hours and we stopped for a quick lunch as we were dying to get our trousers wet in the sea. The sea beach of Puri and it's golden sands is also one of the Chardham in the form of Sri Jagannath temple which needs no new introduction. As we were resting on the beach after having enough fun in the water, I started contemplating (which later turned out to be the same voice echoing among all of us) if we had an additional day to explore Daringbadi.
On our way to Puri from Daringbadi, we visited the sunrise point on a hilltop at Daringbadi. The panoramic view of Daringbadi from atop was a sight to behold, particularly after a spell of rain. We clicked few pictures and started our next set of journey of 280kms to Puri through NH6 and via New Jagannath road. In no time we reached Puri and it was a comfortable drive through the countryside.
Driving down the highway through the countryside has been a timeless beauty, with or without rain. However, this time our experience was enriched as we were fortunate enough to see certain things that aren't so common these days. As I had mentioned earlier that Daringbadi is mostly inhabited by the indigenous tribal people, this story will remain incomplete without mentioning about the way these people care for the environment and their surroundings in contrast with the more civilized urban population.
After viewing the sunrise we had the most modest local breakfast from a local shop. As humble they are as human beings, they are equally opposite when it comes to taking care of their surrounding environment. The breakfast was served in a bowl made out of a broad based leaf and folded at corners to give the sturdy shape of a bowl. As you will understand, these are environment-friendly and also serve as fodder to the herds of cattle, making the deal a win-win situation for all.
The Ghat Road of Daringbadi ended few kilometres earlier and we have descended considerably on much plain land, although still surrounded by hills on either side. The topography out here resembled that of the Telangana region and why not as Telangana is in close proximity to this region. It was here that we saw local villagers donning an unusual headgear to protect themselves from the scorching sun while working out on the farming field. We stopped by to have a word with them and realised how warm and welcoming they were. These tribes have a painful history and has yet adapted to the current way of living, but their roots are still grounded by their age old tradition.
We kept on driving after crossing Aksa and now the sights of hills almost disappeared. It is around this time that we saw something that has gone extinct in cities and even rural areas. The palm trees in particular, on either side of the road had some strange things hanging in the shape of a pouch. We couldn't help but to stop our car to see what it actually was. What we saw here left all of us excited. One of the teammates got down with the camera to capture what we only see in books. Those pouches hanging from the tree were nests to the civil engineer in the avian kingdom. I personally have never seen a weaver bird and it's hanging nest, other than nursery pictorial books, so for good reason this sightings will remain one of the highlights of our 2019 monsoon Roadtrip. There is a lot more to explore in Daringbadi, as we were strapped for time, we decided to continue driving with all these unique and amazing experience of the region and headed south east.
Now that we were in Puri, we decided to pay a visit to the Jagannath temple. Even here we weren't expecting any surprises and thought it to be the usual business. However, Lord Jagannath had something special in store for us.
The sight of changing the flag from the temple top was never before seen and is also rare. This happens twice daily and this time I was lucky to see this with my own eyes. For those who aren't aware of this ritual, will be amazed to see how comfortably two young men (they are actually priests in making) climbed atop the temple shrine which is not less than 250feet without the help of any harness and safety rope. As per the ritual, they aren't even supposed to climb with their face facing the wall which they had to climb. Yet they managed to climb up quickly and replaced the old patron flag with a new one and the crowd of worshipers cheered them aloud to announce the accomplishment of the mission.
Rest of the time in Puri was spent by the shore trying out different kinds of seafood. Later, we had a grand dinner at Cuttack to celebrate the success of our monsoon Roadtrip and headed for home.
Who knew that even unheard places and a place close to other popular tourist place would be such a wonderful experience! Visiting Daringbadi during monsoon was worth every praise and indeed turned out to be a hidden gem of Odisha. Traveling without much ado is in itself a worthy teacher and traveling responsibly help to contribute to one's social responsibility. We travel TheOffGrid and we pledge to travel responsibly.
August 12, 2019
Team OffGrid
Visit IG for more pictures @ https://instagram.com/togxplor
PC - Neil
Travel Green, travel responsible!