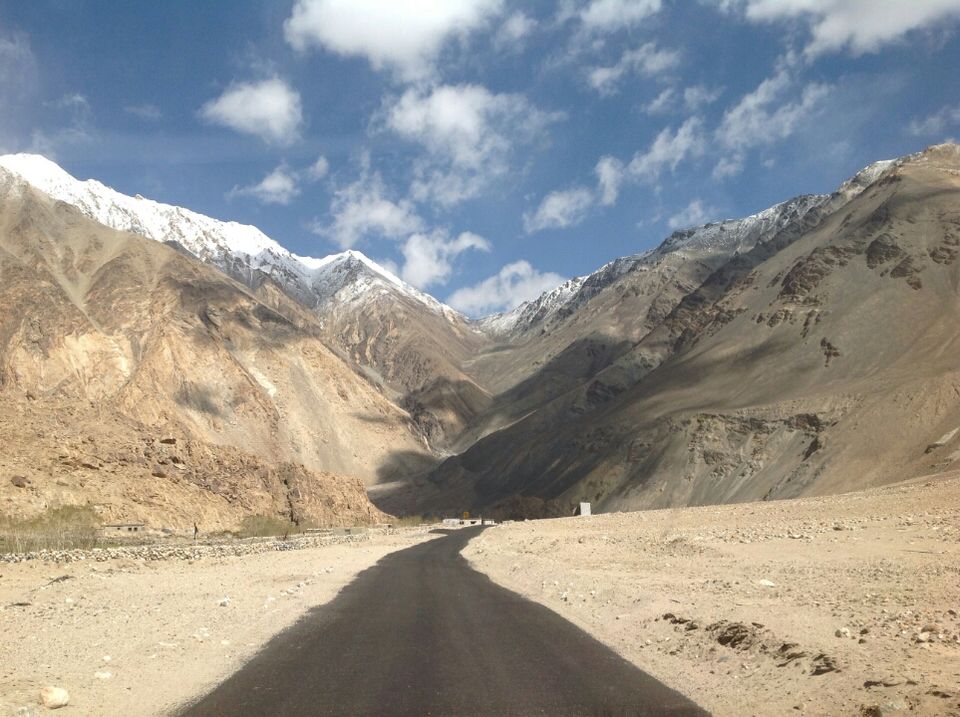 The best journeys in life are those that answer questions you never thought to ask.
Planning a trip? A lifetime's trip that should be lived in memories forever? If it's so then it's Ladakh. Beautiful monasteries, steep curves, burning sun, freezing winds, snow-capped Himalayas, deserted lands, unmatched landscapes... What more does it needs to fill the hunger of a wanderlust.
Ladakh, with much of it being over 9800ft to little less than 20000ft is a Himalayan desert. The perfect time to visit Ladakh is from June to October after which it's difficult to go to Ladakh.
How to reach ?
Ladakh is a big area with Leh as its major city. So to go to any place in Ladakh, one should start from Leh. To visit Leh one can:
Have a road trip from Manali,
Have a road trip from Srinagar,
For road trips, it's wise to use a heavy vehicle like a Royal Enfield bike or any SUV.
Come to Leh via flight from Delhi.
Major airlines like Air India, Jet Airways, Indigo, GoAir etc have regular flights to Leh.
How to plan the trip ?
Every beauty has a secret behind it and without decoding this secret one can not enjoy this beauty. So to enjoy the beauty of Ladakh, one has to be well prepared.
Plan your trip for at least a week's stretch.
It's not easy to survive in Ladakh, the climate is harsh, be it the burning Sun or freezing winds and being on such a high altitude, the air density decreases and it becomes quite tough for one to breathe. So plan your trip in such a way that for at least two days you prepare yourself to acclimatise in Ladakh's climate else it becomes tough and one may end up with AMS (Acute Mountain Sickness).
Plan the trip in such a manner that at first you acclimatise yourself and then gradually increasing the altitude.
Woolen clothes are must. Also its wise to bring goggles, sun screen lotion with high SPF rating (preferably equal to or more than 50) ,proper shoes, medicines for travel sickness, nausea and the most preferred one is diamox.
It's advisable to plan your trip via a travel agent.
What to see ?
Local Tibet market
War Memorial
Magnetic hill
Shey Palace
Indus ghat
Shanti Stupa
The first 6 places mentioned should be covered easily in 2-3 days. Give more rest to your body. After acclimatising, one should start with Pangong Lake. The route owns a beautiful and unmatched landscape. It's wise to spend one night in Pangong and enjoy the scenic beauty. One can stay in tents.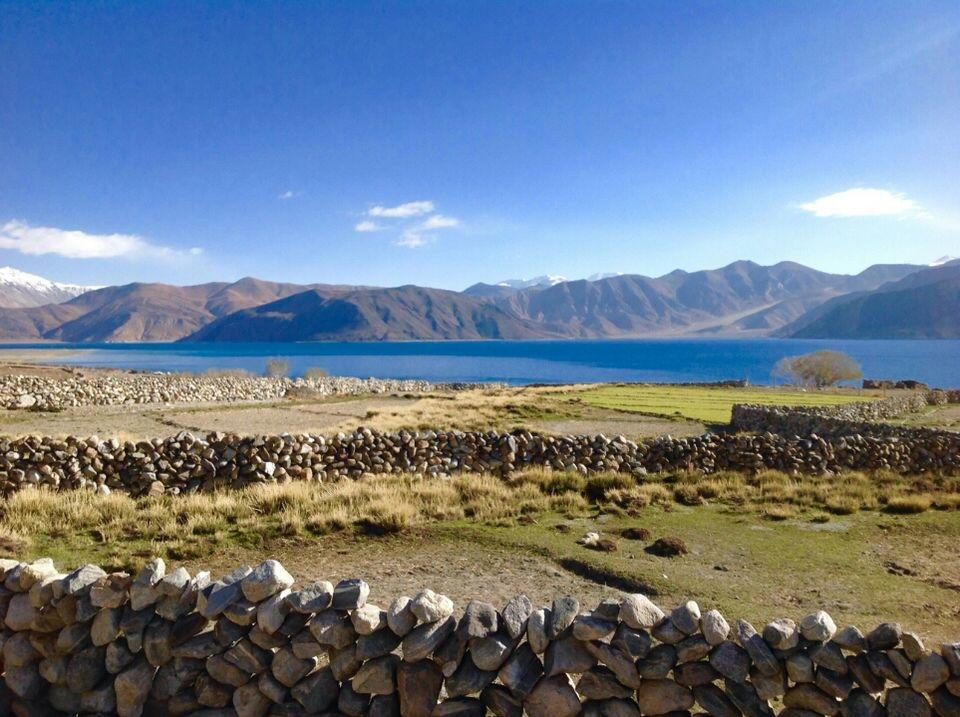 After this one should go to Nubra Valley. The valley is famous for the desert and Bactrian Camels. On the way to valley, one has to cross Khardungla Pass which is the highest motorable road in world located at an altitude of 18,380ft. It's advisable not to stay for long at Khardungla else it may cause AMS.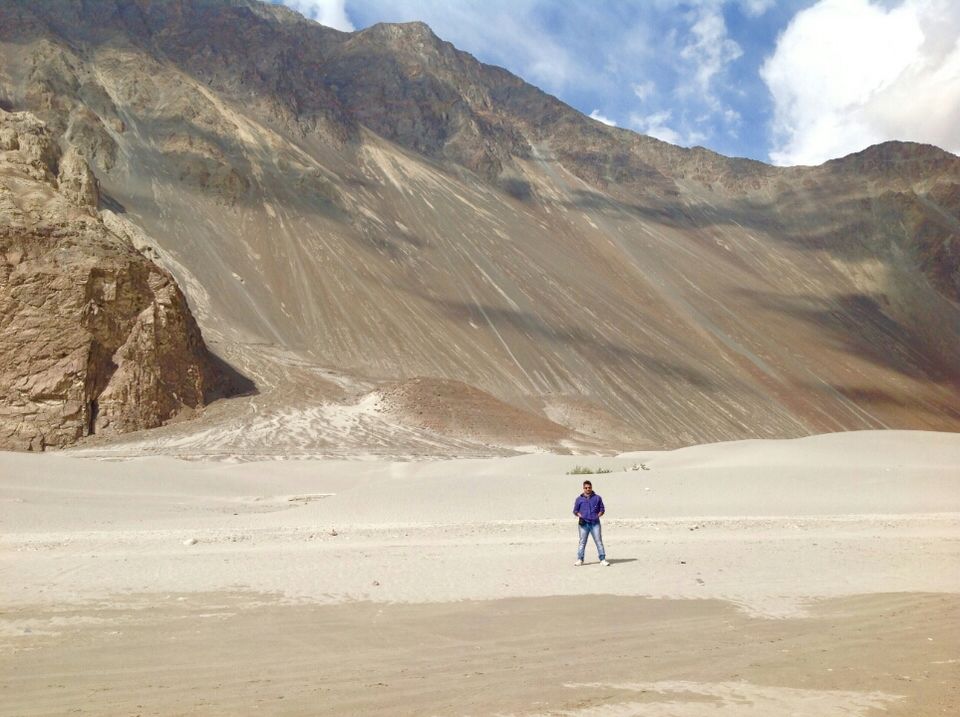 One has to stay in Nubra because it's quite far from Leh and at night the roads usually gets blocked due to landslides or snow. So it's better to start travelling in the morning.
After this one must try Tso-Mori. The place is not much hyped but its worth visiting this place. The place is over an altitude of 15000ft and owns big-big deserted lands. This place too owns a lake but its beauty can't be described in words, it has to be felt.
Cheat codes to survive in Ladakh.
Drink plenty of water.
Drink coffee wherever you find it.
Eat on a moderate scale.
Always carry a diamox.
Since you've got plenty of time in Ladakh, try yoga to prevent breathing problems.
Do not get excited and start running while watching Mountains as it may lead to AMS.
Must buy a lip balm and apply it constantly.
Always carry camphor with you and it's wise if you purchase camphor from your city as its almost impossible to find camphor in Leh.
Not all those who wander are lost.
Keep travelling...
Happy Wanderlust
- Abhay Gupta