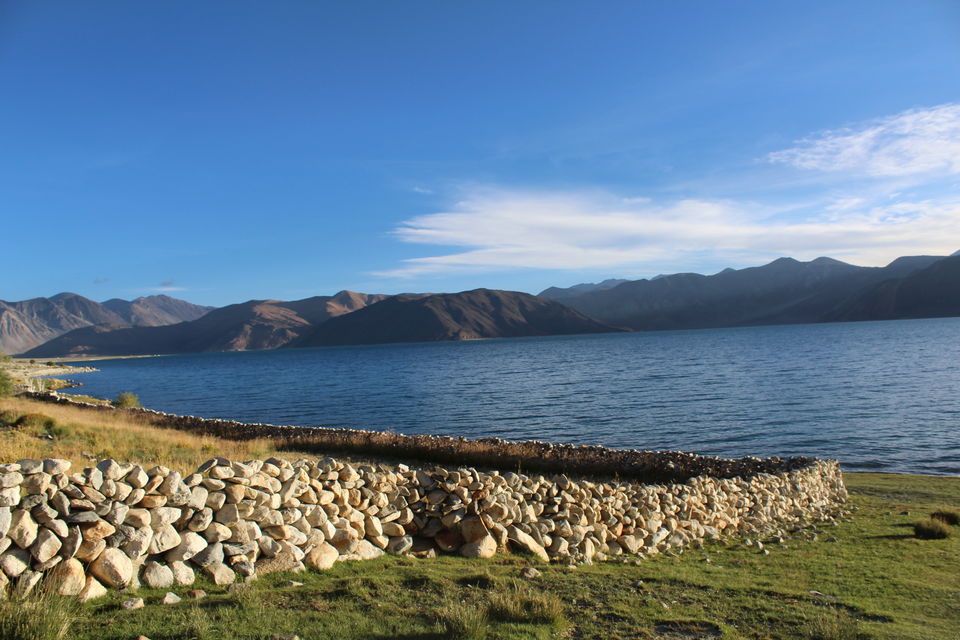 Quitting jobs and heading to Ladakh has become a thing, I hear. My hosts at the Yangphel Guest House in Leh told me that I was probably the 10th person they met in a week who quit a job, packed bags and came to Ladakh. Well, what are the odds? Ladakh is so alluring and one of the most soul stirring places I've visited in India.
Fortress of mountains on all sides, fluttering colorful prayer flags, army camps, stacked pebbles, apricot orchards, tiny muddy houses, rosy cheeked children and more. You'll find beauty in its purest form in Ladakh and you'll enjoy the journey as much as the destination.
One thing I can't stress enough is the need to acclimatize once you reach Leh. Your body would need a day or two to get acclimatized in a high altitude of 11,562 feet above sea level. So eating less and drinking lot of water helped. We managed to visit palaces and monasteries within the periphery of Leh during the initial days and that's the right way to go about if you're visiting Ladakh for the first time.
My friend and I began our road trip towards Nubra Valley and Pangong Tso along with our driver Tenzin who was armed with some serious swag and driving skills on point. While I anticipated to get floored by the absolute gorgeousness of sites at Nubra or Pangong , which I did never the less, it was indeed the road journey to both these places that left me mesmerized. My friend and I hardly spoke during the journey as the changing landscapes kept us swooning with awe. We had soothing Buddhist chants to catchy Bollywood songs in company all through the drive.
Ladakh is a place like no other in India and I've penned my thoughts on why I feel so.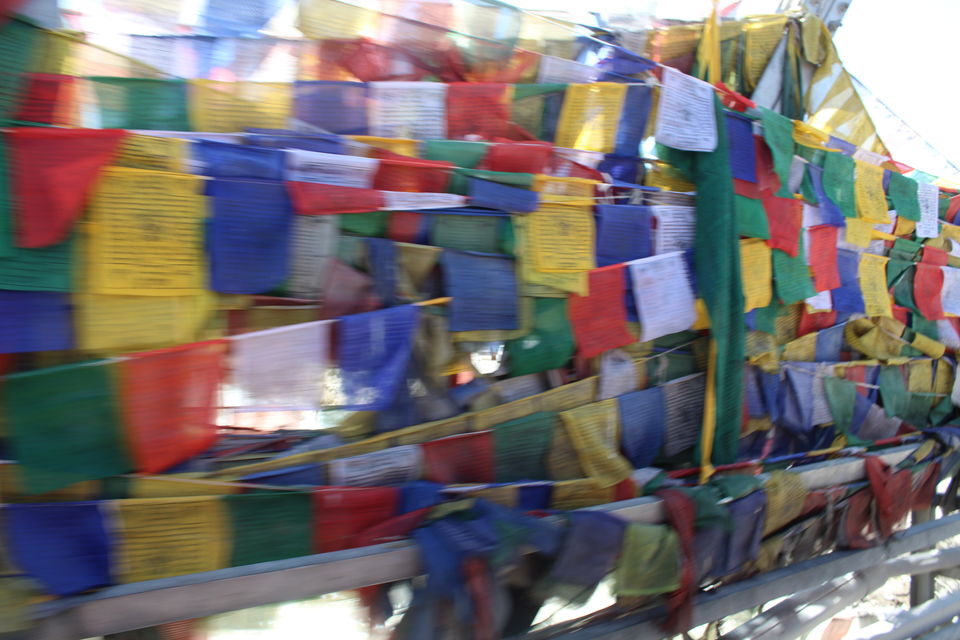 Road Tripping: While biking is surely a lot more exhilarating, travelling in a MUV didn't make us feel like we are missing out. The road trip was epic from Leh to Nubra Valley and Tso Pangong as we crossed the worlds' highest motorable roads with enormous barren mountains that teased us by changing colors like a chameleon. From absolutely smooth roads to dirt tracks and paths filled with loose rocks and pebbles, the journey can make chatterboxes like us tongue tied. It's also not uncommon to spot stream of Army convoys frequently passing by on the highway passes and it's a feeling like no other to share paths with the Indian Army.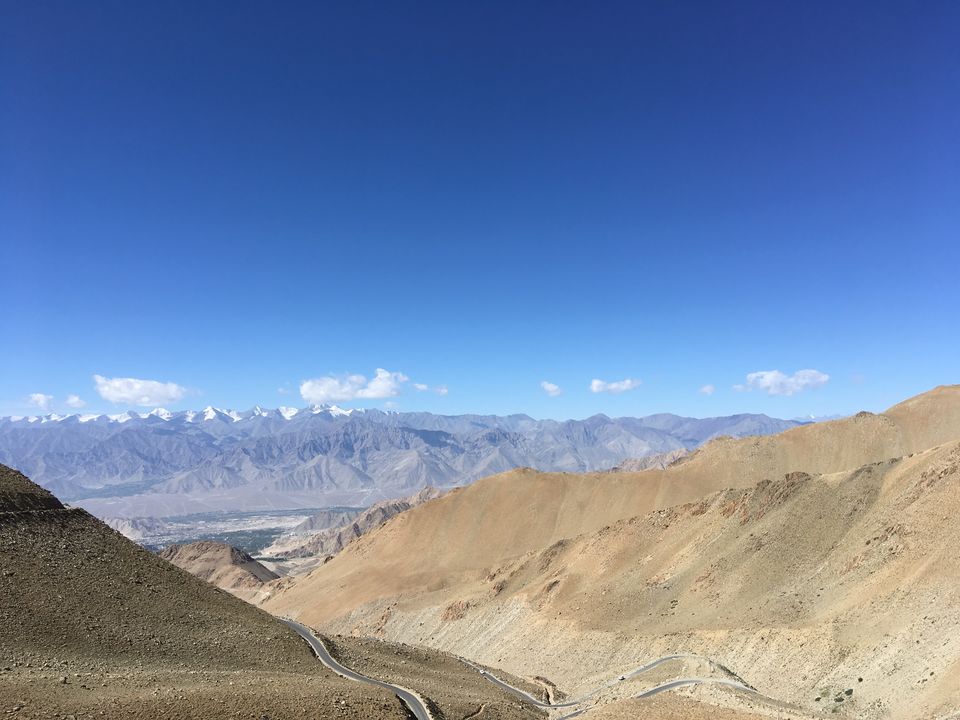 Higher & Higher: Halting at some of the highest mountain passes will give you the chills and will also leave you breathless quite literally. Be it Khardung La at 17,582 ft, which is the gateway to Nubra and Saichen or Chang La at 17,590 ft . With an altitude of close to 18,000 ft, you can imagine the low oxygen levels and even walking on normal pace will leave you gasping for breath.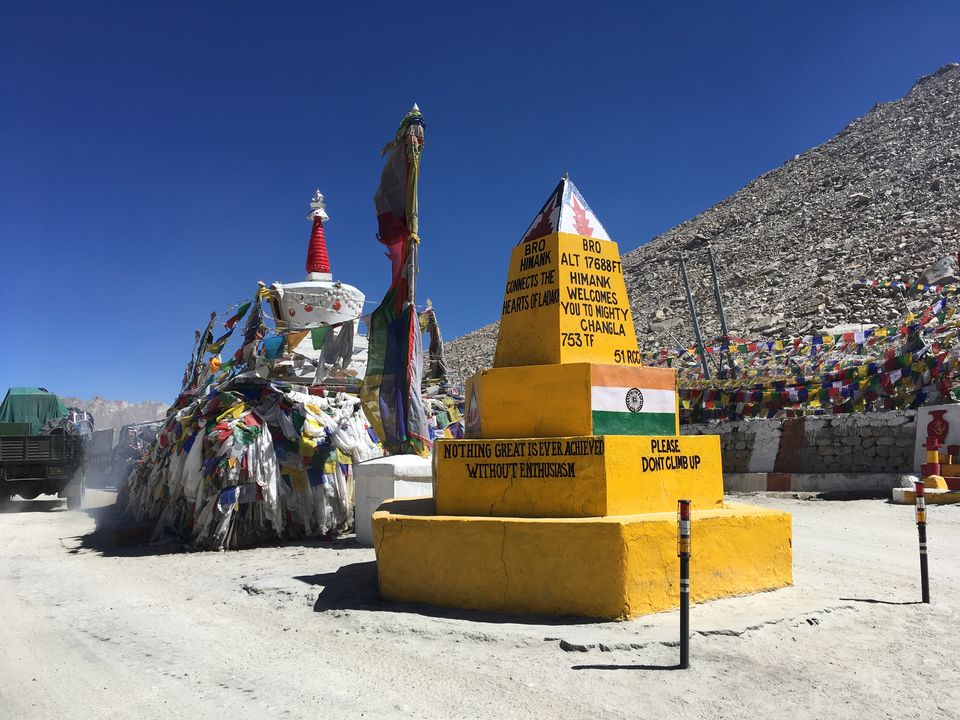 Enthralling Canvas: Ladakh is a traveler's dreamland. You will be mesmerized as you travel through the changing hues of the barren mountains with varying tones of yellows, browns to shades of purples and reds. With scanty vegetation all around, the topography keeps changing like a moving painting. Nubra Valley in the Diskit district is one of the greenest regions in the otherwise barren land of Ladakh. Nubra is God's beautiful imagination on land as the high altitude desert at 3,048 meters above sea level blends perfectly with green oasis and rocky mountains.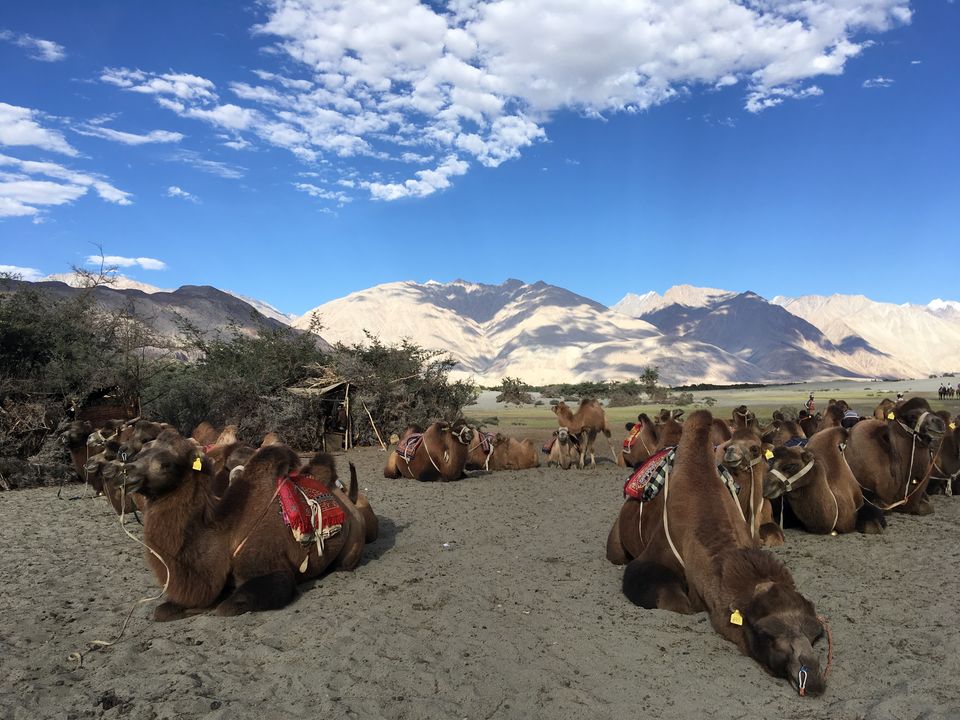 From the sand dunes along the Nubra Valley to the pathways made of pebbles and rocky stones through the Agam-Shyok route, the journey from Nubra to Tso Pangong is mystical with the Shyok river a.k.a the river of death keeping you in company.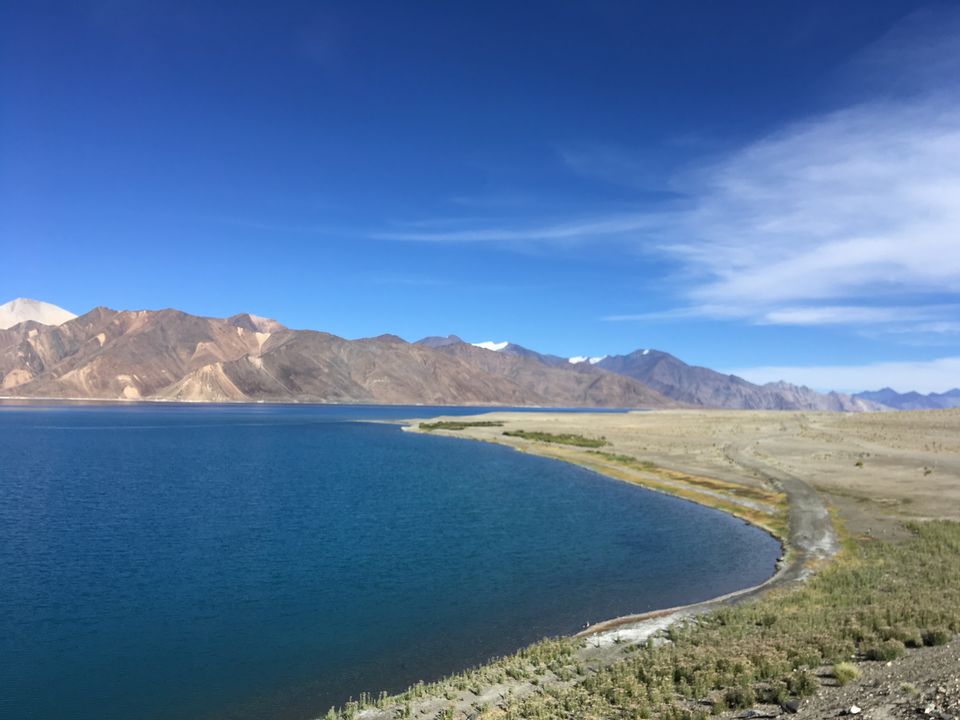 Pangong is a testimony to the fact that nature will never cease to amaze you. The drive to Pangong was nothing less than magical with changing hues of the mountains and terrain. We spotted yaks, mountain goats, sheep and horses grazing occasionally on patches of vegetation and we also came across Himalayan Marmots for the first time. The first view of the turquoise waters of Pangong beautifully sandwiched between the barren mountains will leave you awestruck. Pangong is one of the highest lakes in the world situated 14,000 above sea level and 2/3rd of the lake flows into Chinese controlled property. The sheer beauty of Pangong is how the lake changes its shades of blue as it dances to the tunes of the sky.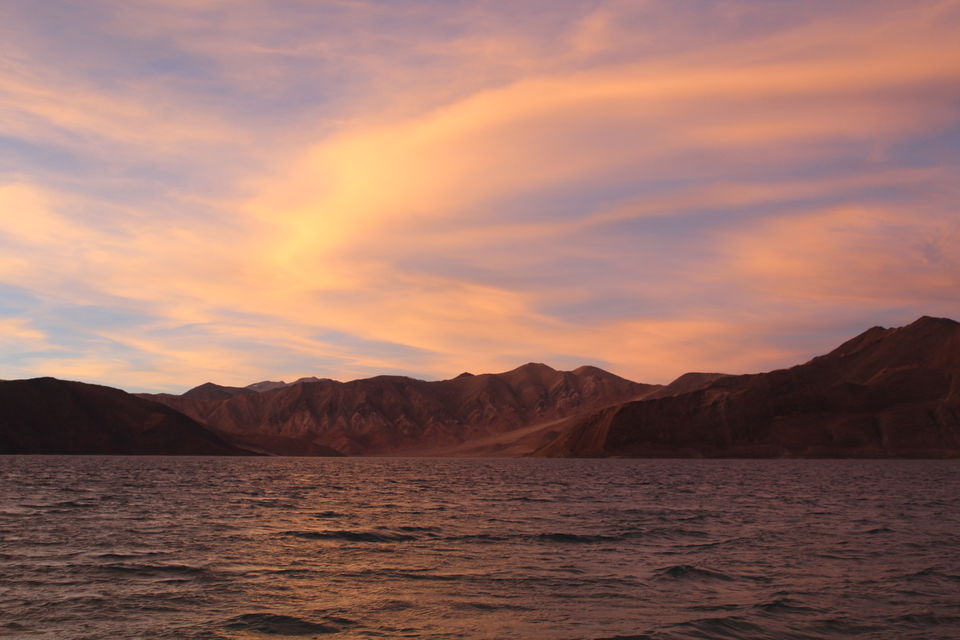 River rafting : The closest we got to being adventurous was river rafting at the Indus river. Indus is one of the longest rivers in Asia which flows from Tibet, through Jammu & Kashmir and then passes into Pakistan. With river gushing with undulating motions along side the rocky barren mountains, rafting on Indus a.k.a Sindhu river is easily once in a lifetime experience that I'd cherish.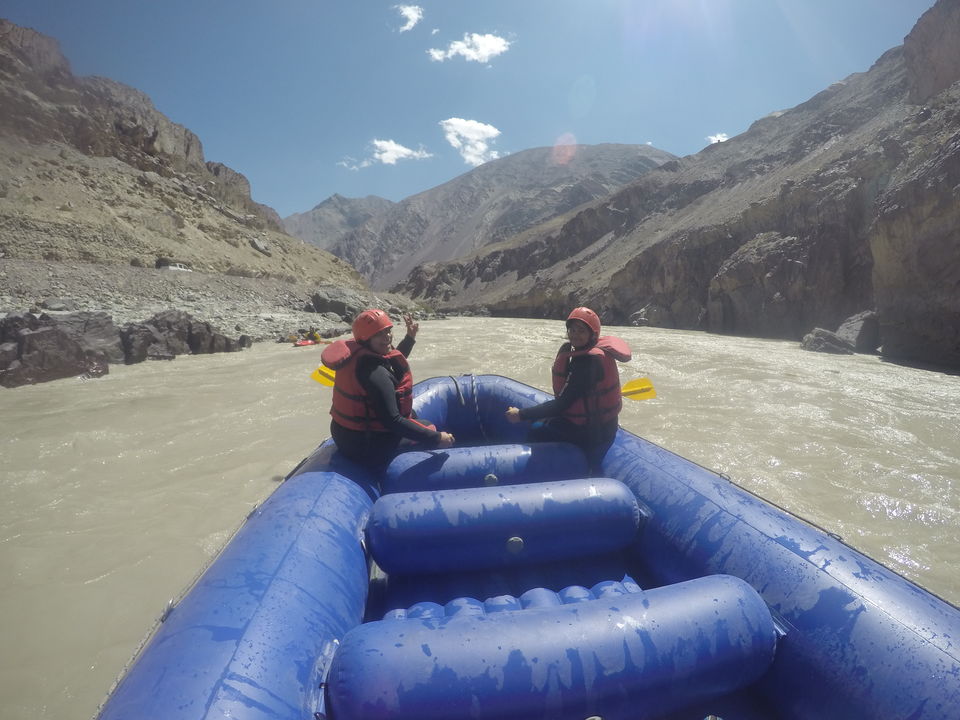 Monasteries : Ladakh is home to the Tibetan culture in India and the land of enchanting monasteries like Hemis, Spituk, Diskit, and Shey among others. Life size Buddha statues, reverberating prayer chants by the monks, and rotating prayer wheels will leave you feeling tranquil and at peace. The monasteries are an epitome of Ladakhi architecture with its muddy earthen walls, large wooden windows, and carved pillars.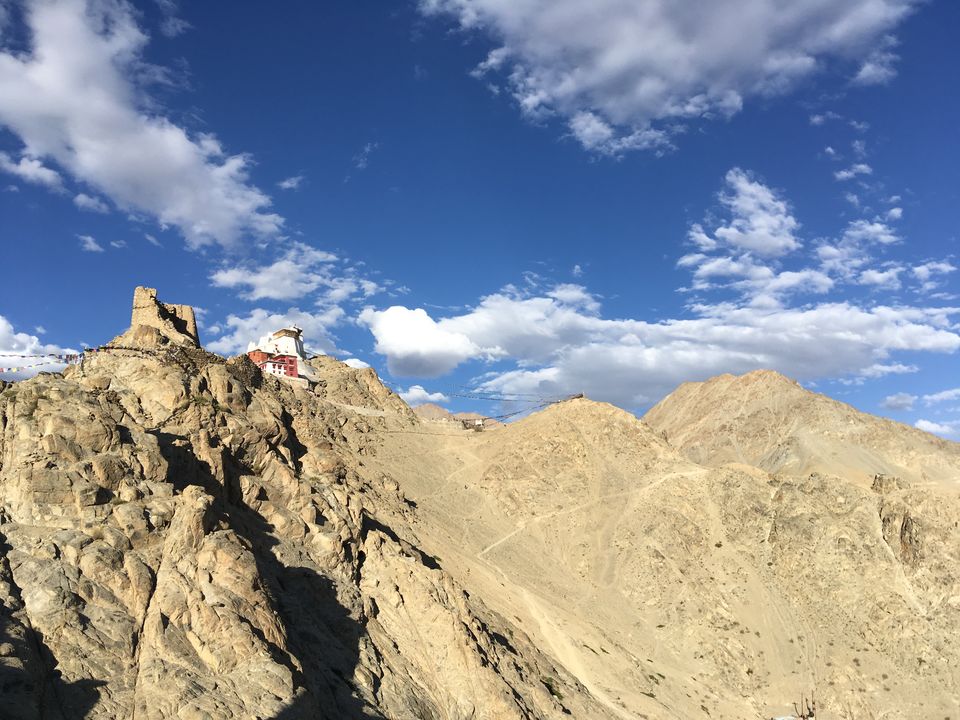 Food: Is any trip worthwhile if you haven't binged on some of the local delicacies? While we started our journey by eating basic, we kept the last leg of the trip to explore the streets of Leh to gorge on Tibetian, Ladakhi and Kashmiri dishes. There's something about high altitude places that good ol' Maggi wears a gourmet avatar in its simplest form. Once we had enough of Maggi, we tried dishes like Shapale, Tigmo, Shapale, Thukpa, Momos, Thentuk, and Kashmiri wazwan dishes like Sheek Kabab, Rista, and Rogan Josh. The wazwan lunch will make you skip your dinner. Leh has some tremendous bakeries like Le Cafe and German Bakery that serve home baked cakes and cookies that are heart filling yet not overly sweet.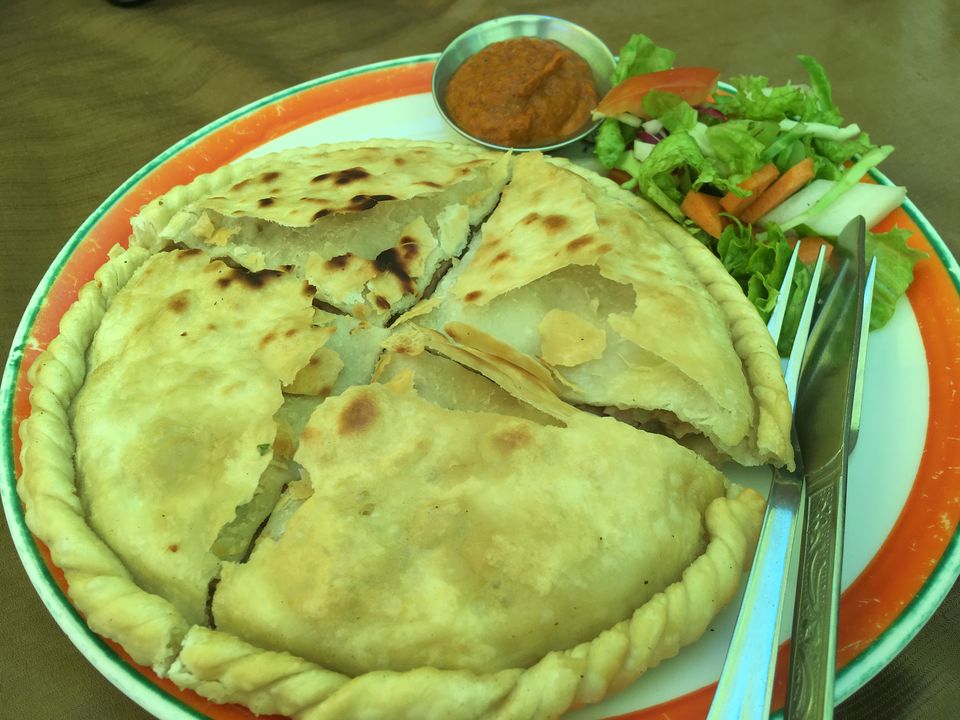 The mystical land of Ladakh teaches you how the journey is as beautiful as the destination. Look out of that window and indulge your senses to see, smell, and hear to feel what a breathtakingly beautiful country we live in!