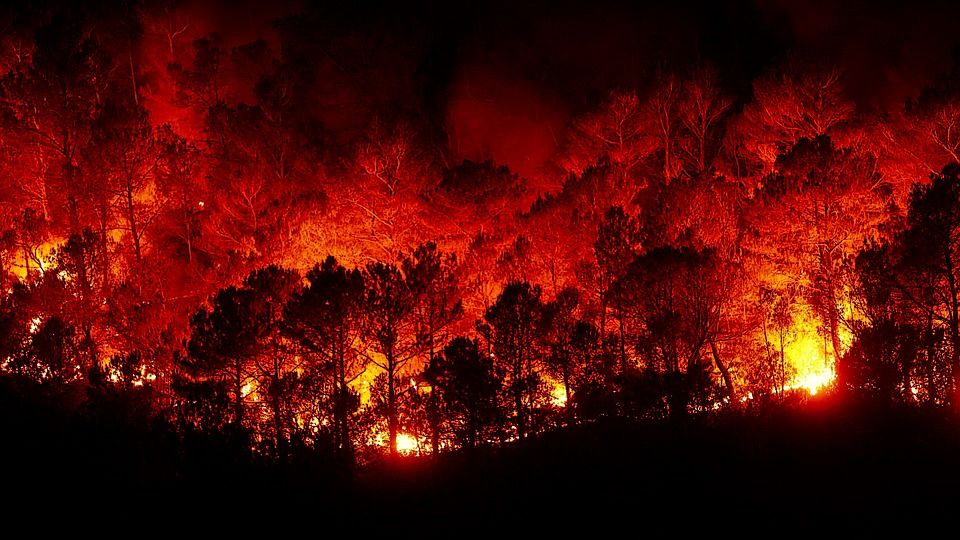 The forest fire in Bandipura Tiger Reserve in Karnataka burnt down almost 200 acres of land and affected the wildlife. While the fire has calmed down, the threat to wildlife still persists.
Hundreds of forest department officials along with local volunteers had been trying to douse the fire that continued for five days before it could be doused. However, strong winds and dry grass made the fire to spread towards the roads on National Highway 67.
"Act Of Sabotage"
Karnataka's top forest official confirmed that an "act of sabotage" had caused the blaze.
"We have definite clues about those responsible for setting off the fire," principal chief conservator of forests Punati Sridhar said. "Our probe is continuing. The forest department recently took strict action certain offenders and we suspect they were trying to retaliate."
Activists Blame Lack Of Unpreparedness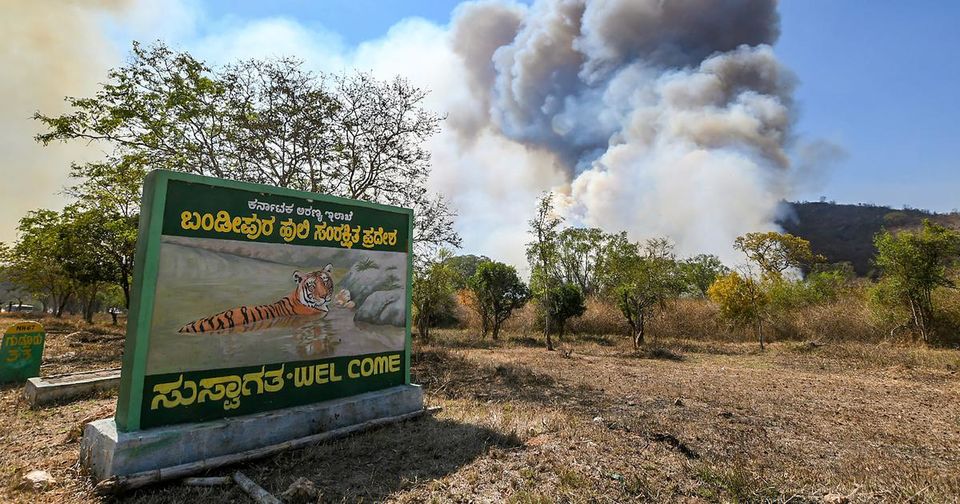 Activists on the ground witnessed animals including elephants, deer and sambhar move towards human habitat while trying to escape smoke.
Activists questioned the unpreparedness on part of authorities. Wildlife conservationist and activist Joseph Hoover said, "Dry weather, strong winds and the hilly terrain – all these factors are making it worse. But on top of that, the lack of preparedness is visible. There is no conservator of forests here, we have a field director. He is not there at the spot, so we can expect these kinds of things to happen."
"These fires have been going on for the last month in small scales in Kundike, which is a very dry, shrubby area. With the warning signs, they should have been prepared for further eventualities," he said.
Long-Term Concern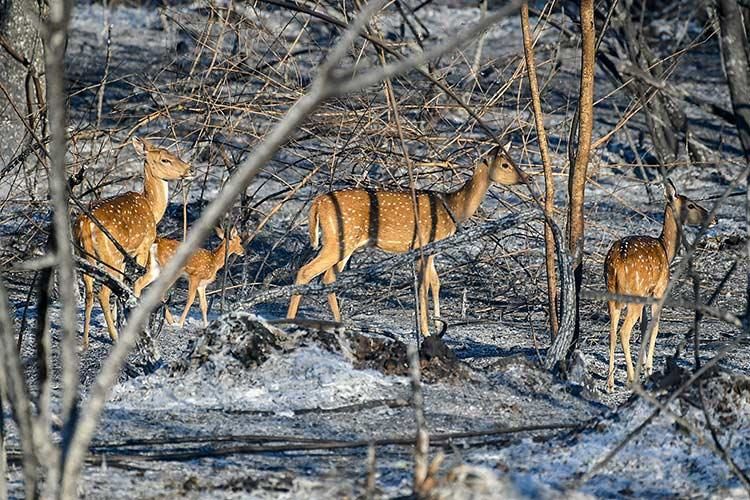 Besides the immediate damage caused by the fire, major point of concern is the long-term impact on the forest. If there are big shade-giving trees, then proliferation of lantana is contained. The ground will most probably be covered by epatorium, lantana, and similar weeds that are not edible for herbivore animals. Frequent fires also lead to degradation of habitats as they inhibit regeneration of forests.
Warning For Travelers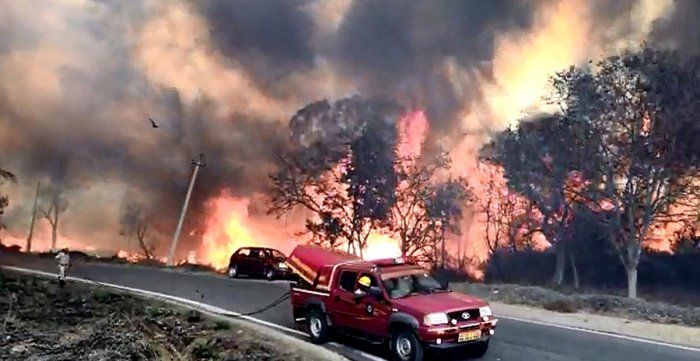 Authorities suspended safari after the outbreak of fire near the tourism zone and the reception area in the Bandipur range. Vehicular movement was severely affected on the national highway connecting Mysuru and Ooty, and cutting through the national park. Bus services were suspended to Gopalaswamy Betta which draws huge number of visitors on weekends and holidays.
The vehicles were stuck from Melkamanahalli, which is the check-post from where the boundary of the tiger reserve commences.
Sufferings Of Wildlife
While forest fire cause huge damage to land, wildlife has to bear the worst suffering. Forest fires are devastating for wildlife. While many large animals are able to escape, slower moving species get killed as they fail to run away. Inhalation of various toxic chemicals causes death of many animals while oxygen depravation is another cause of death.
About Bandipur Tiger Reserve
Located at the tri-junction area of Karnataka, Kerala and Tamil Nadu, the Bandipur Tiger Reserve is spread across 5,52,000 hectares along with the Nagarahole National Park and the Wayanad Wildlife Sanctuary. Home to vulnerable species like gaurs, tigers, elephants, and Indian rock pythons, it is one of India's ecologically diverse regions.
Bandipur had experienced major fires in 2012 destroying 1,000 hectares and again witnessed a fire in 2017 gutting 2,000 hectares.
Share your travel stories with Tripoto community here.