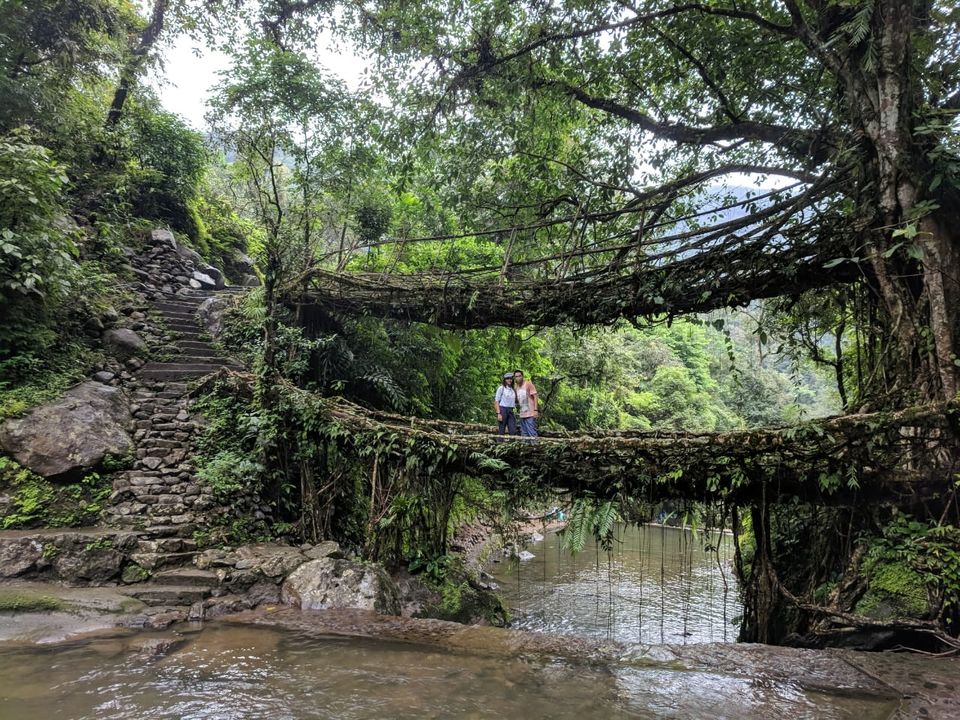 Since childhood I have always loved rainy season.. The smell of sand,it just soothes my inner core.. So we decided to head to Meghalaya in 2018 to witness the beauty of rain at one place where Indra devta😀is in full form.. Took a flight from Delhi to Guwahati..We reached Guwahati early morning and headed straight to Cherrapungi.. On our way, we visited Barapani river, saw d mighty Brahmaputra river...Mawsmai cave, seven sister's fall, Nohkalikai falls.. Reached Cherrapungi in evening.. Night stay in Cherapungi . . We spend the whole evening just sitting in our balcony, sipping a cup of tea and enjoying d music of rain..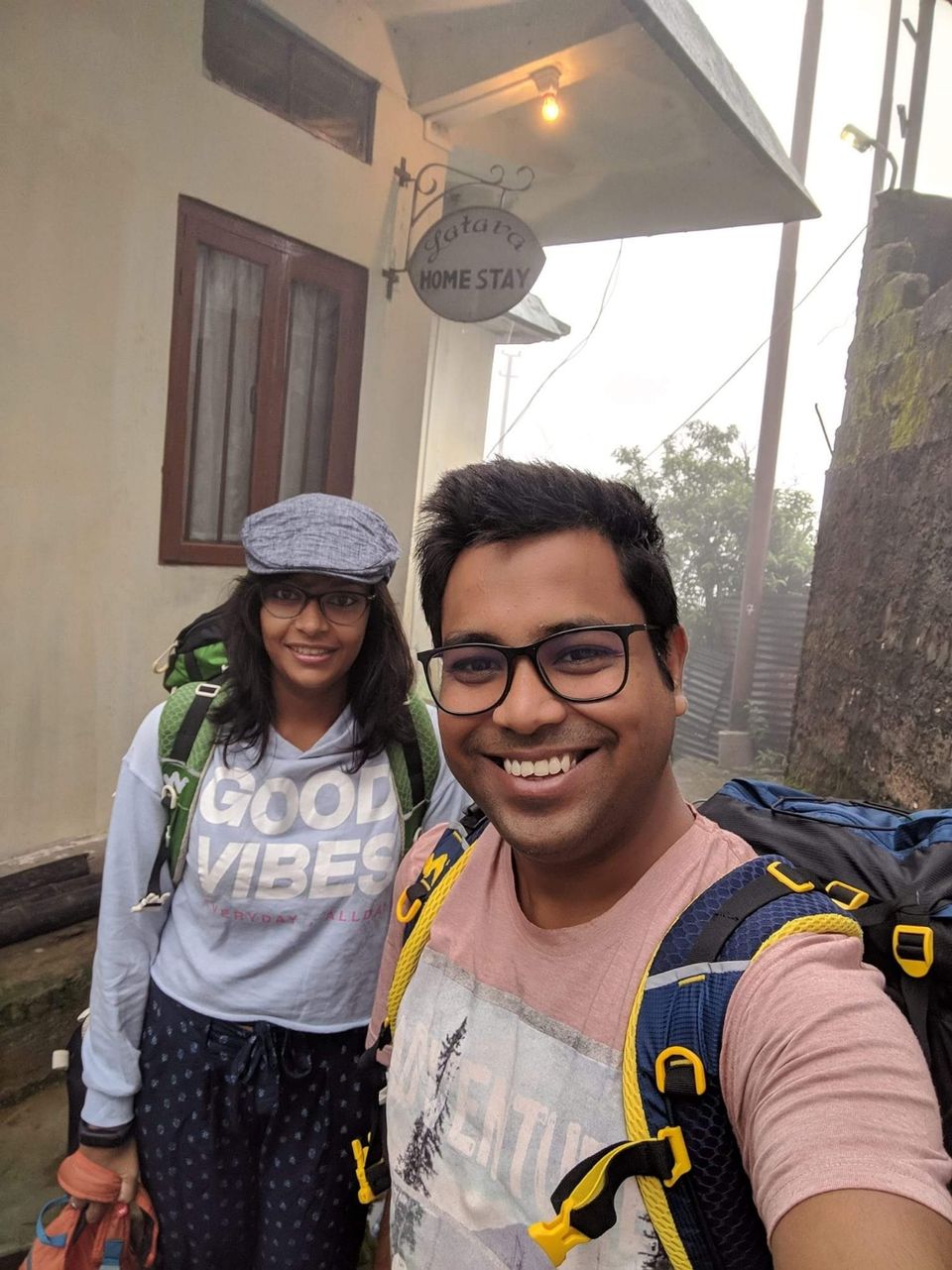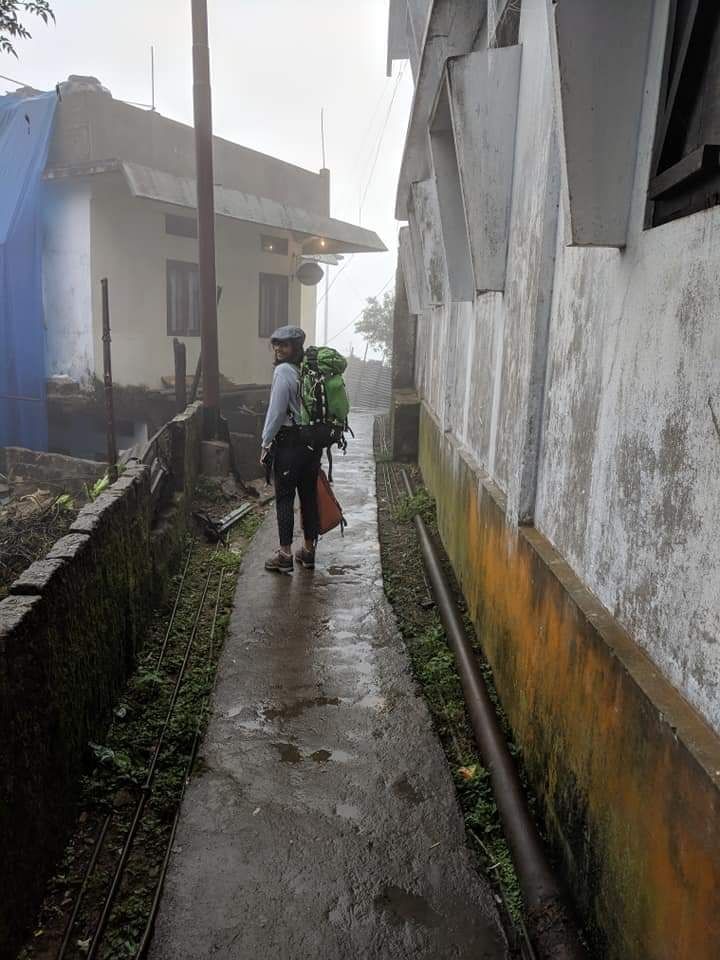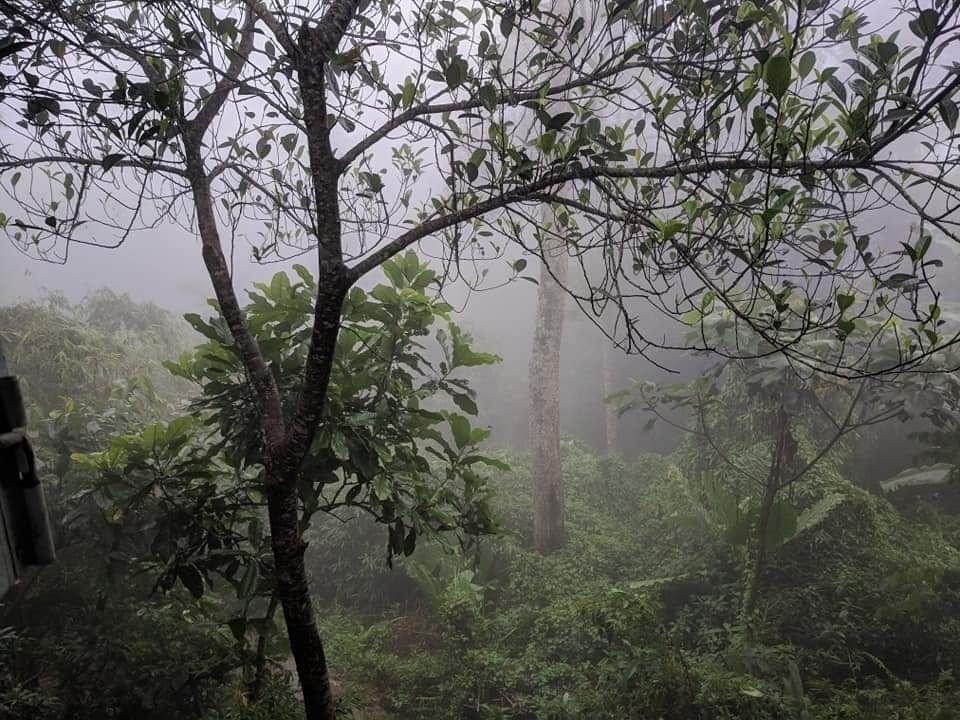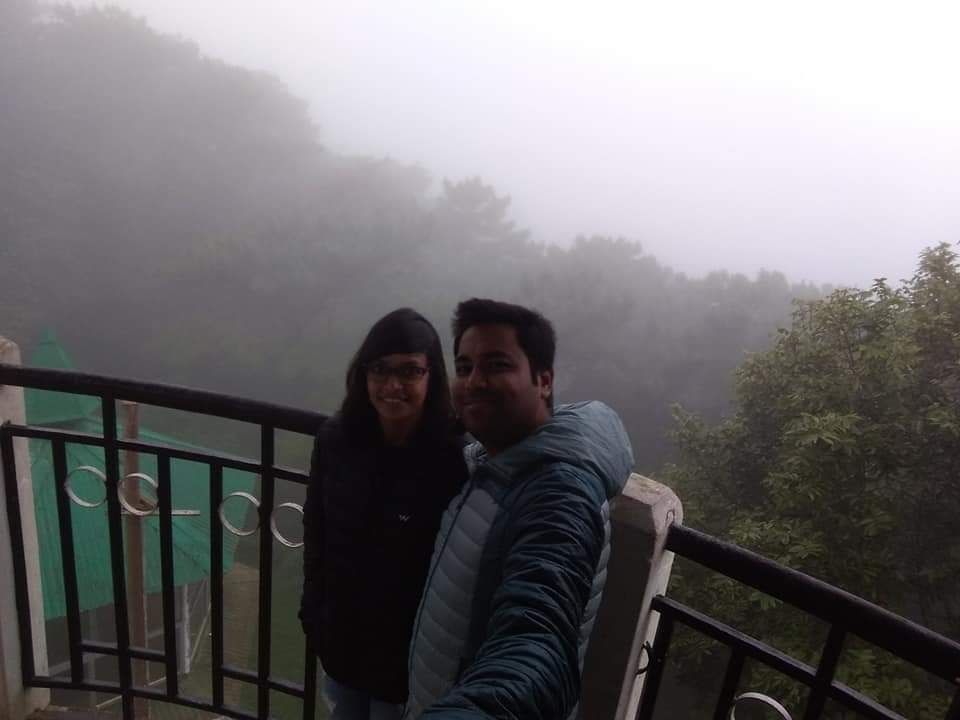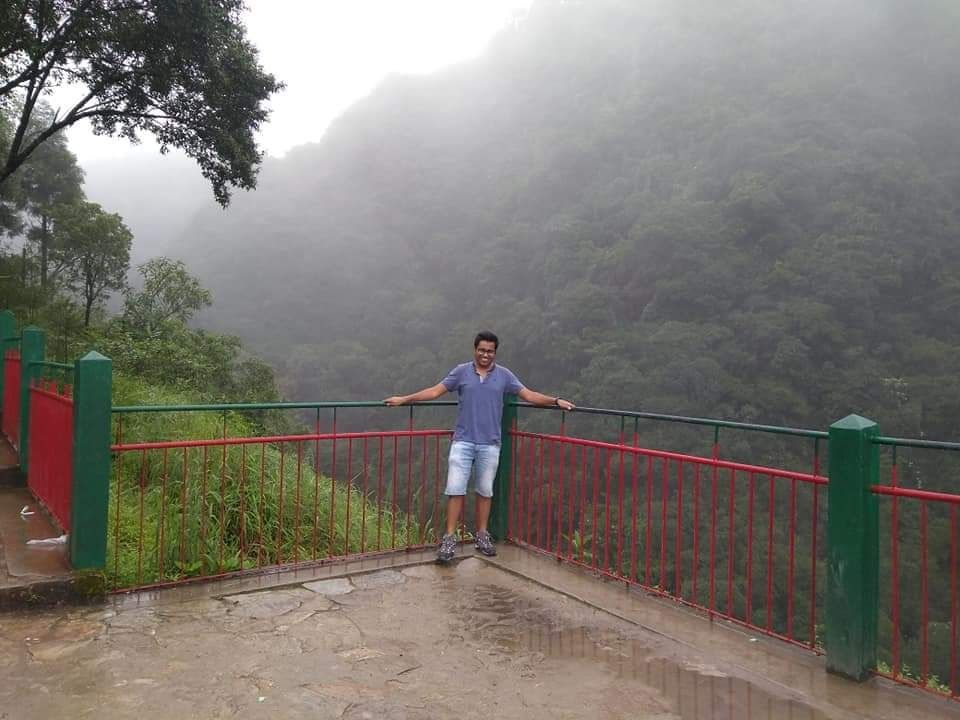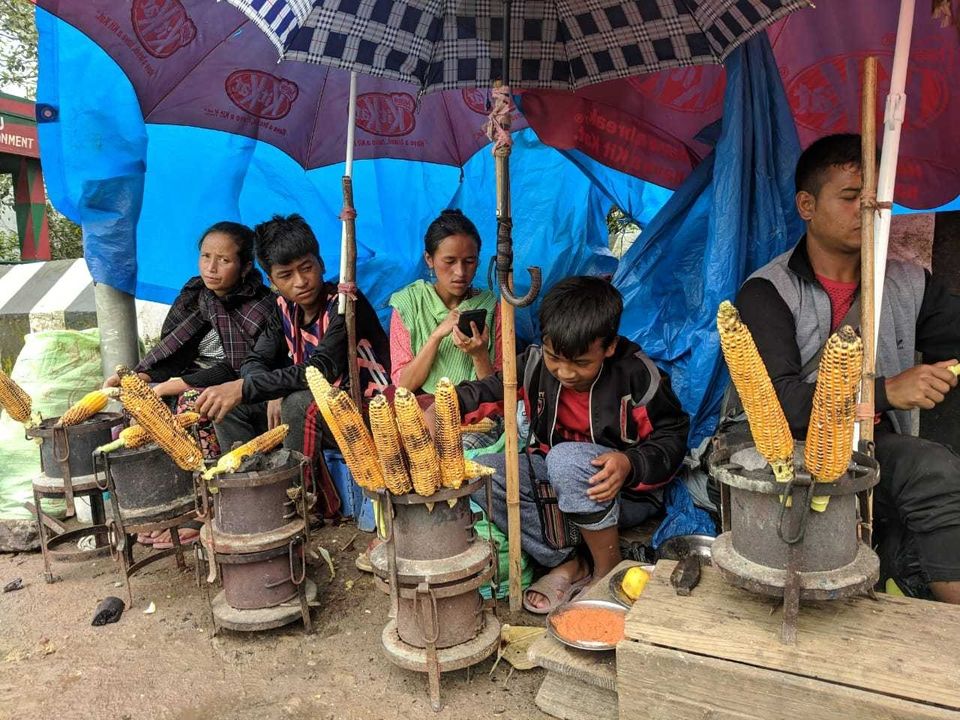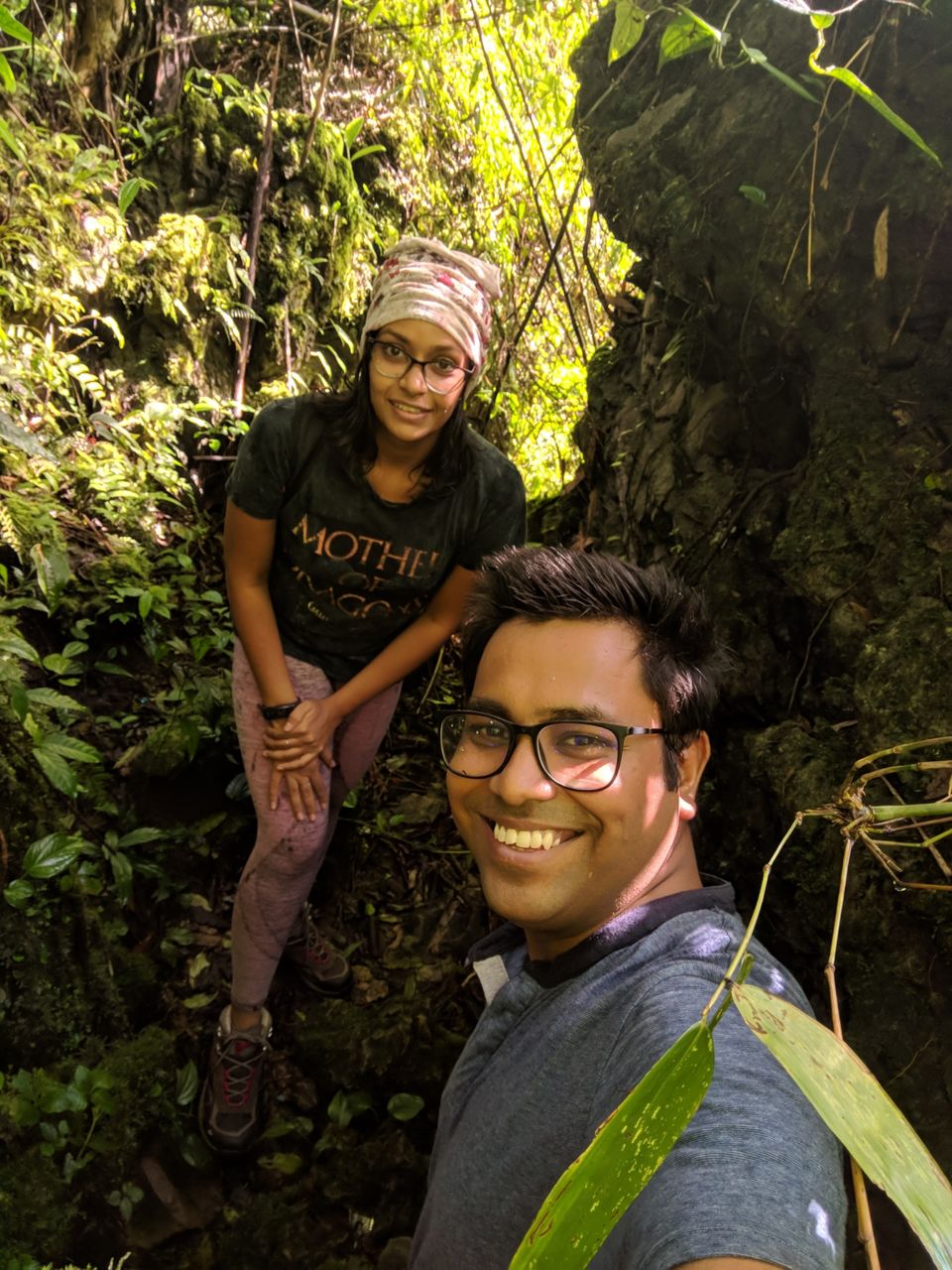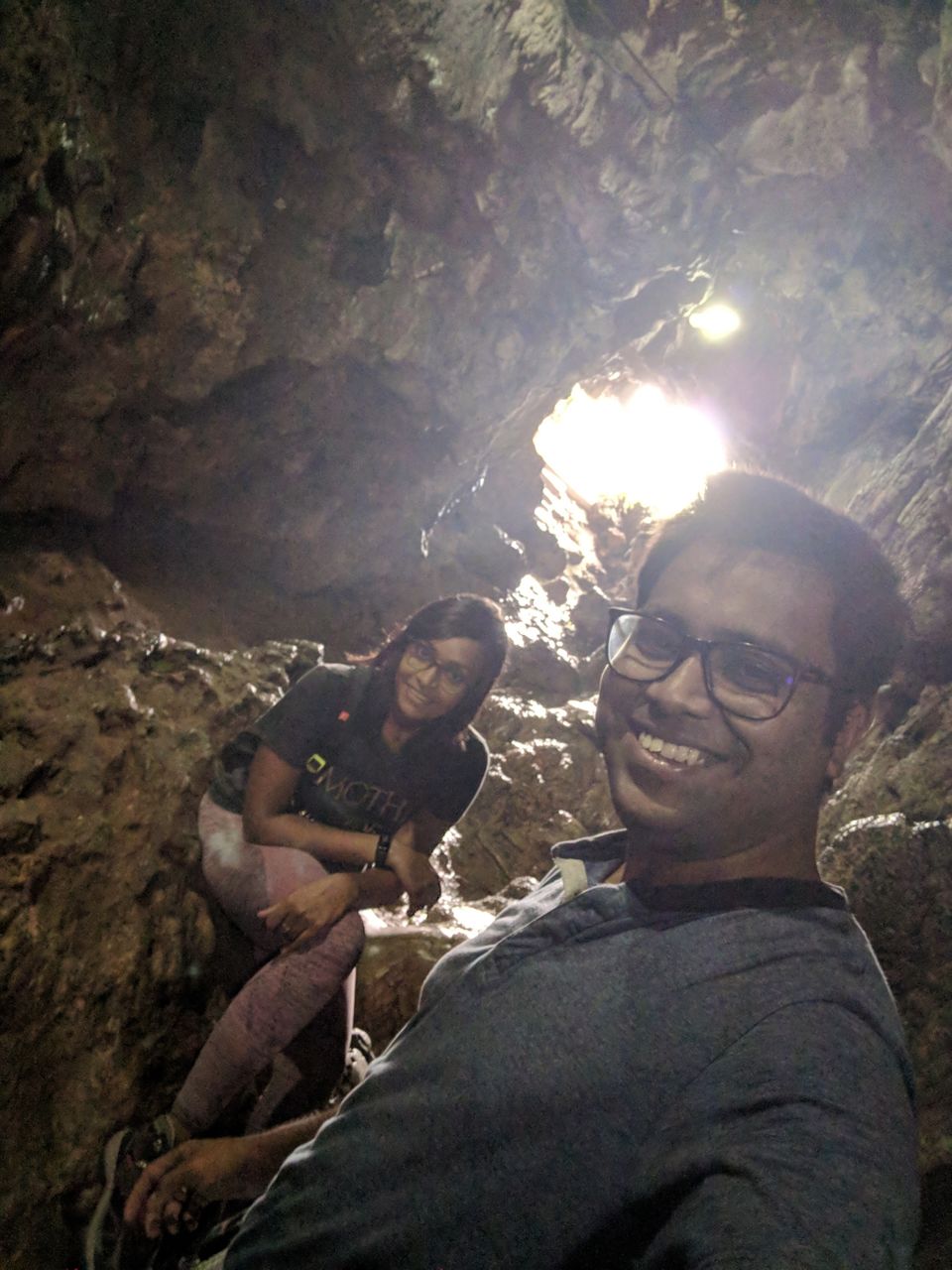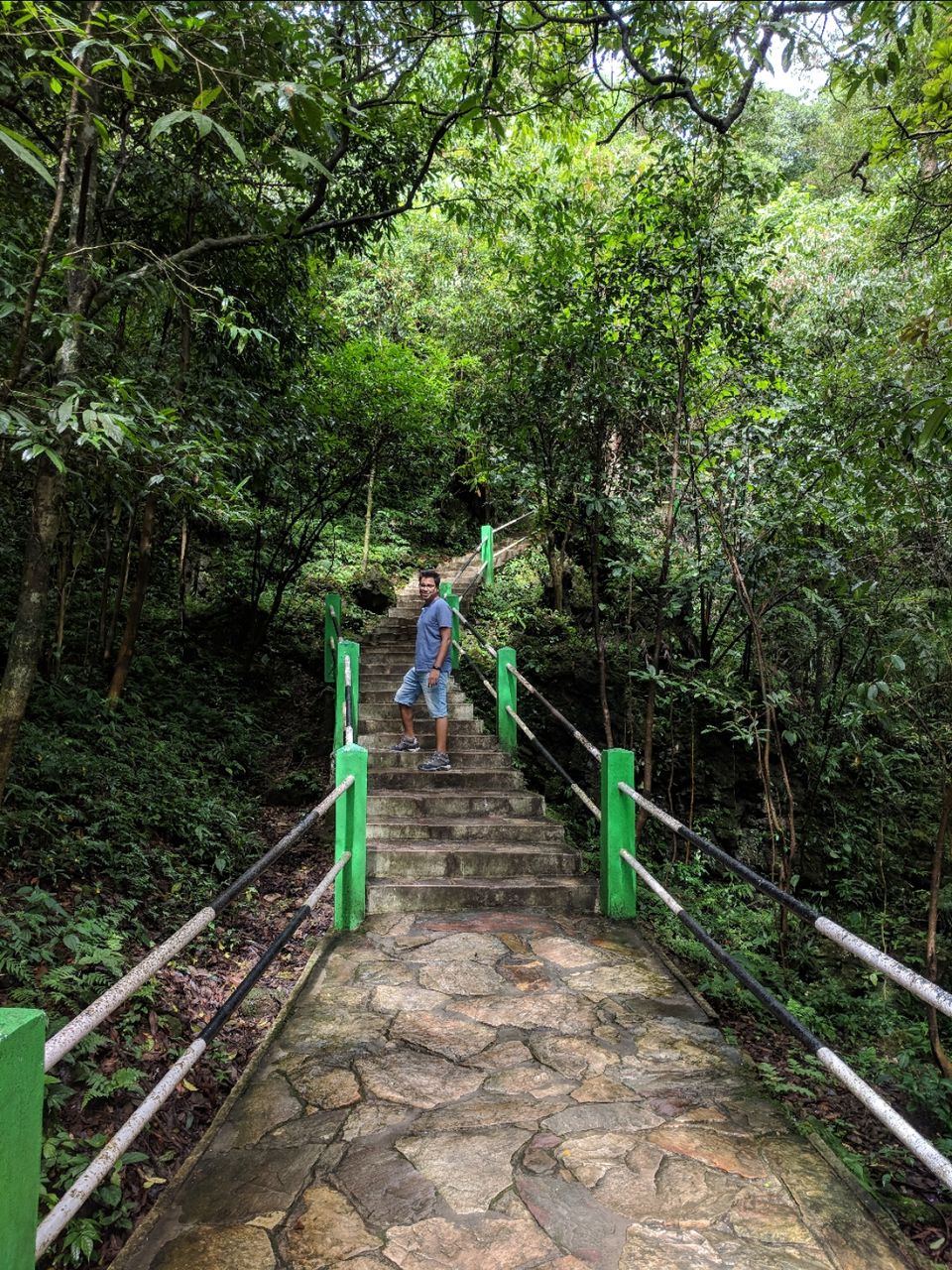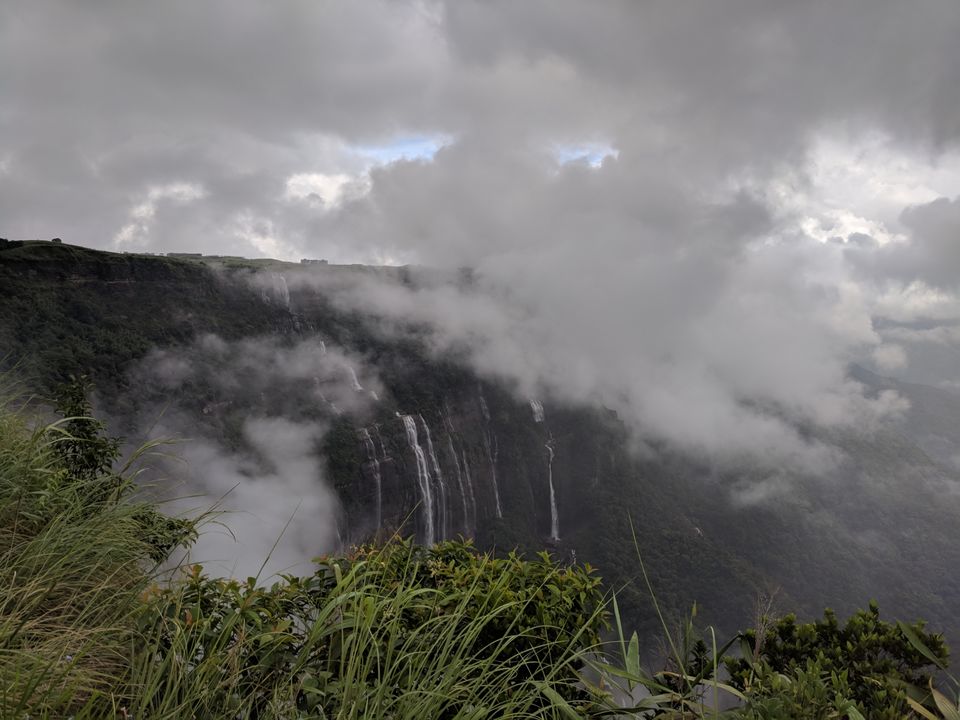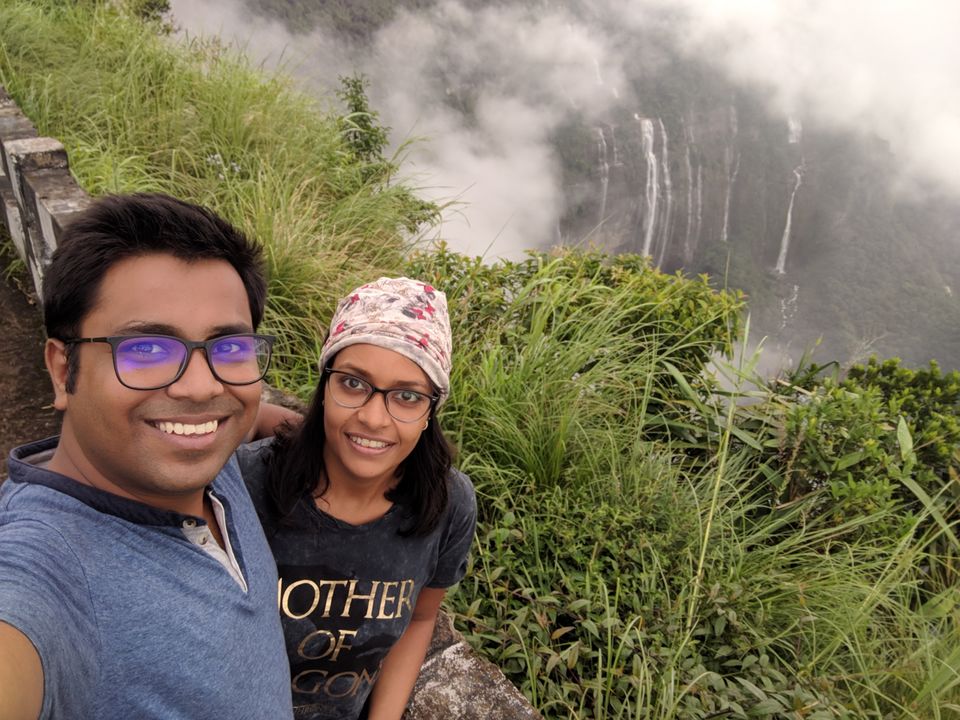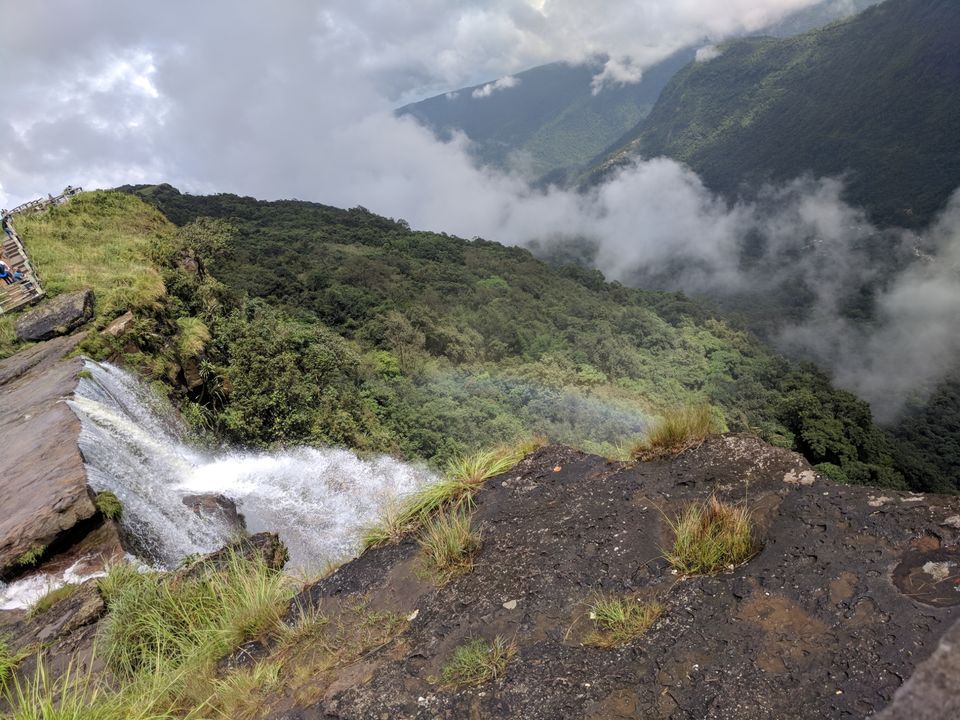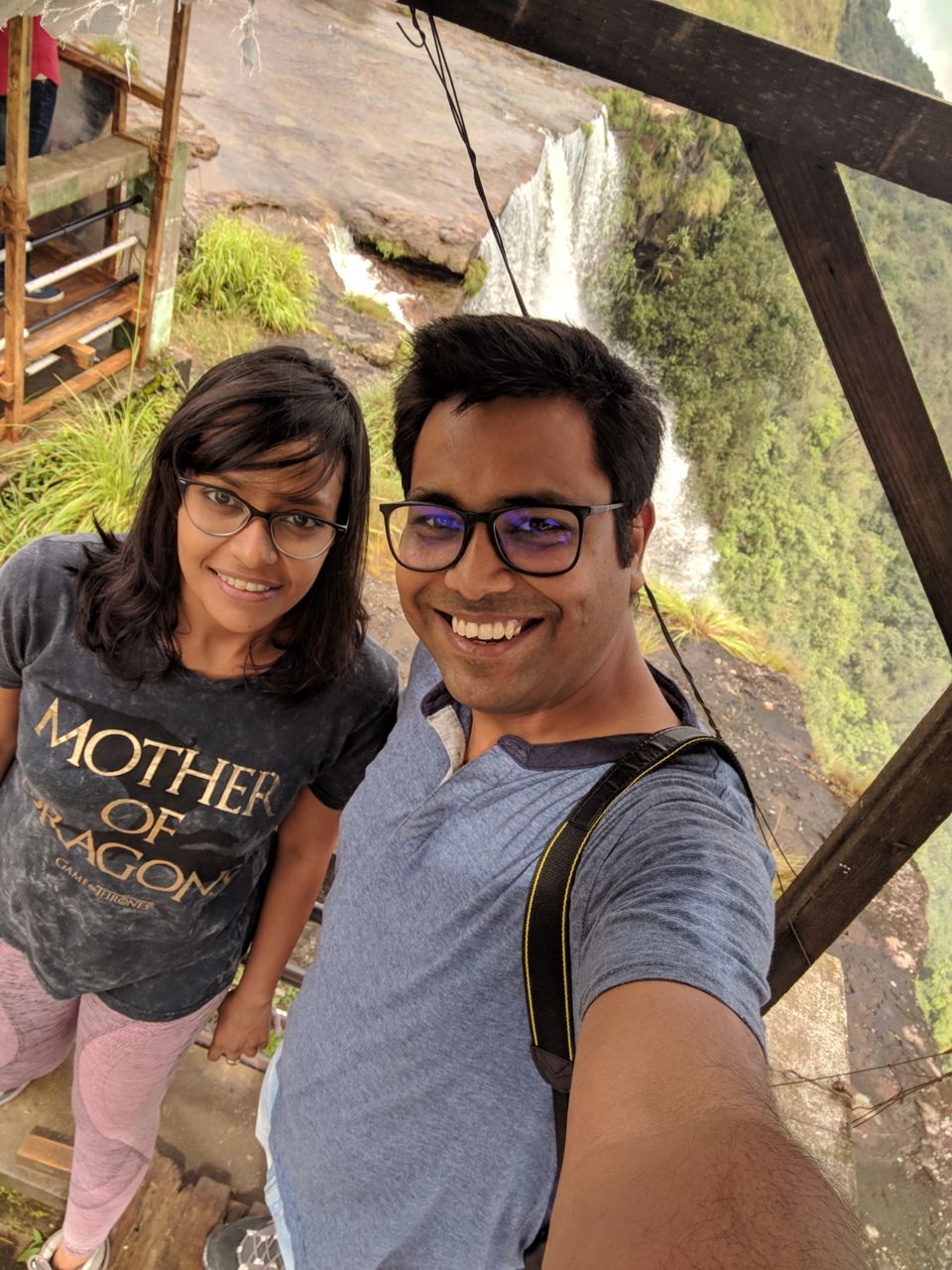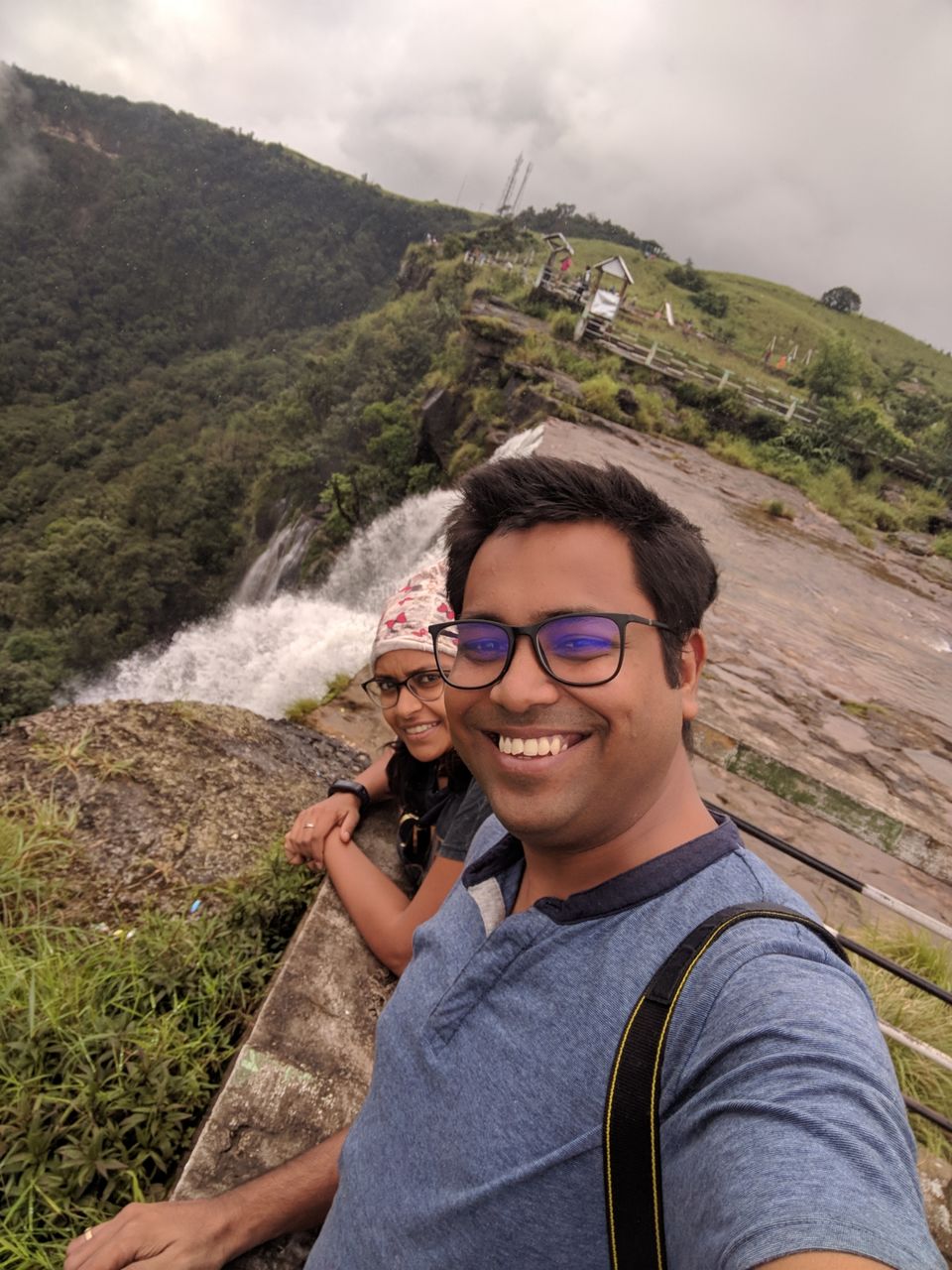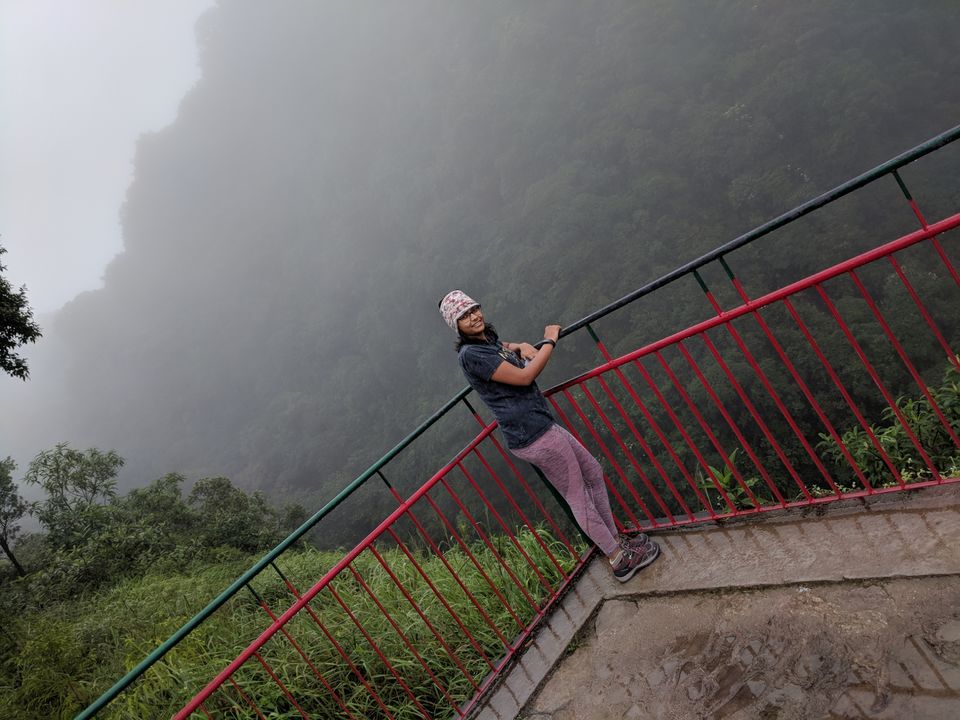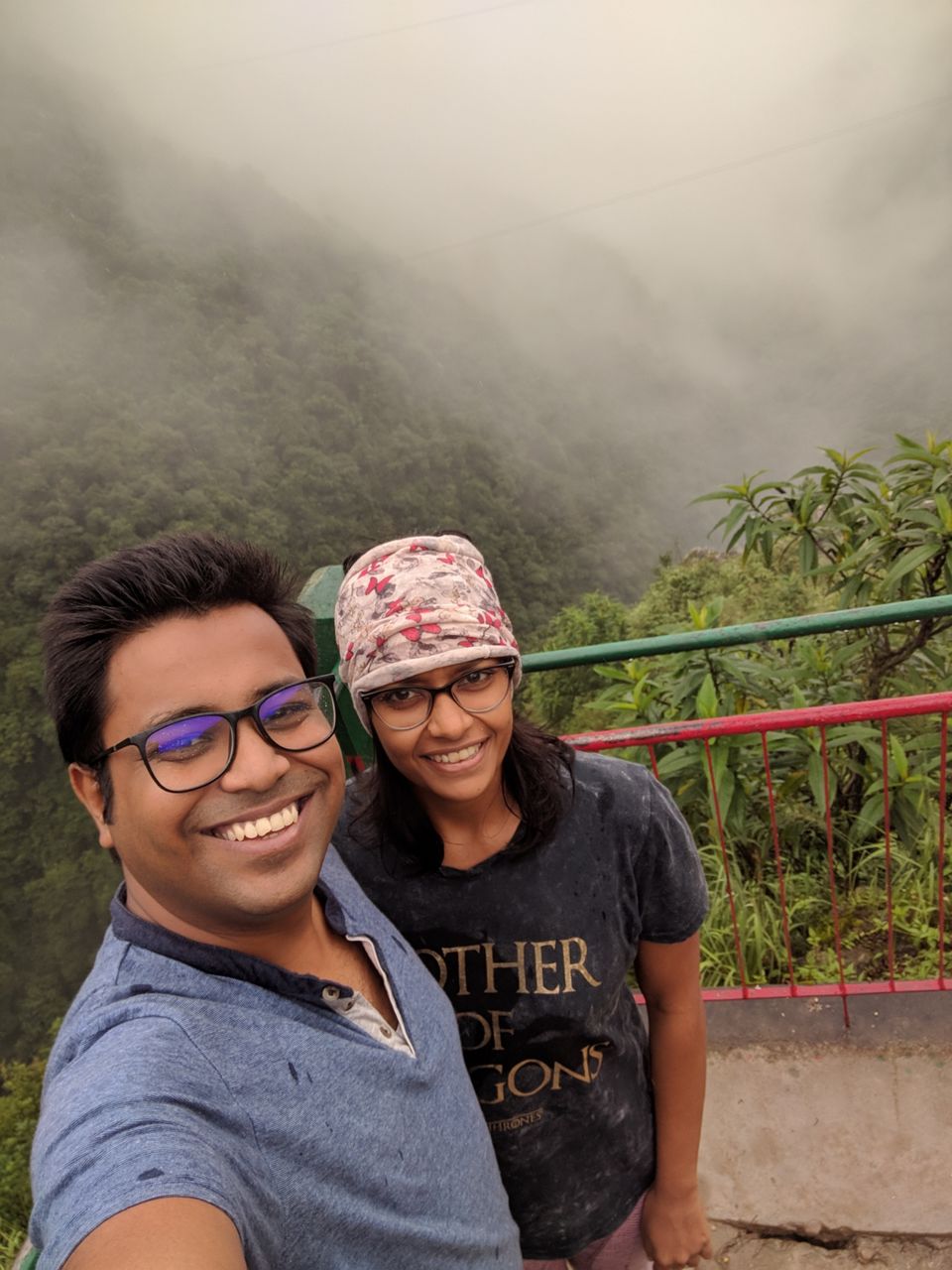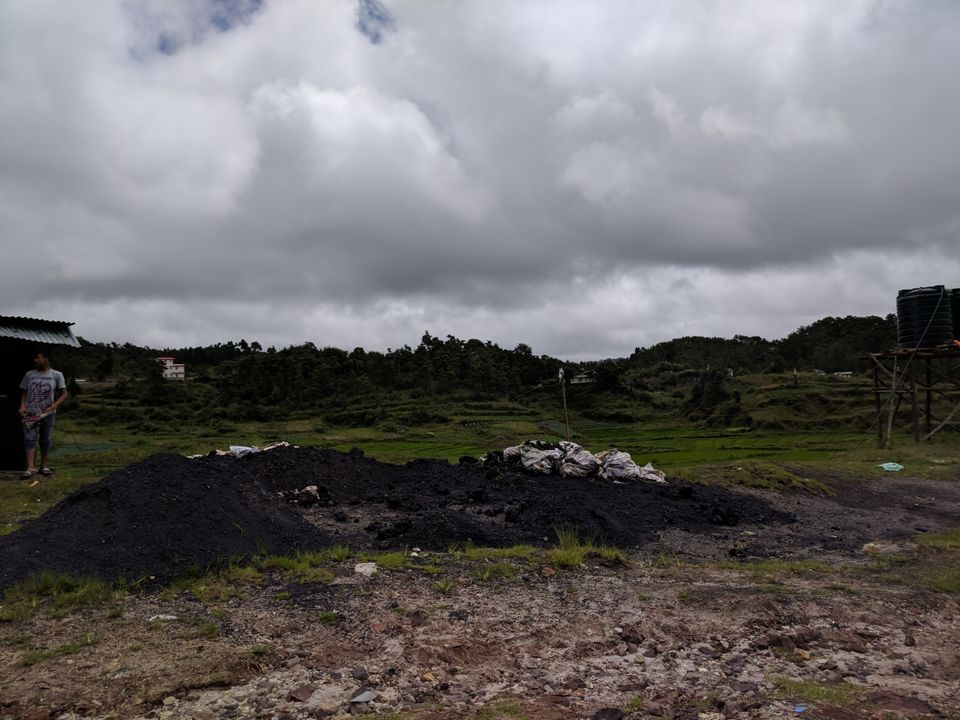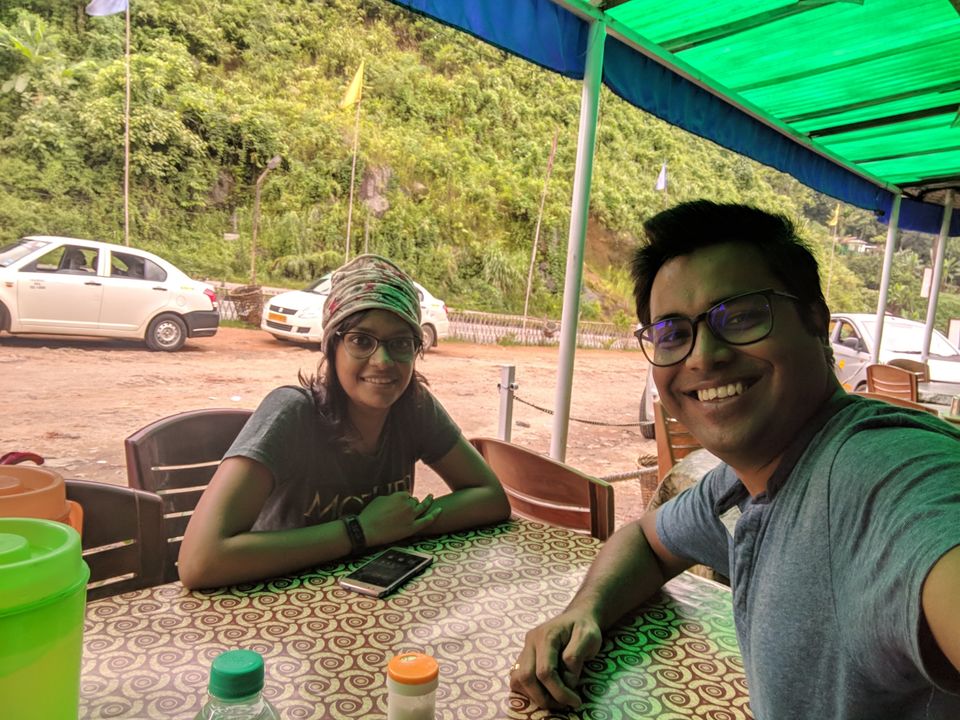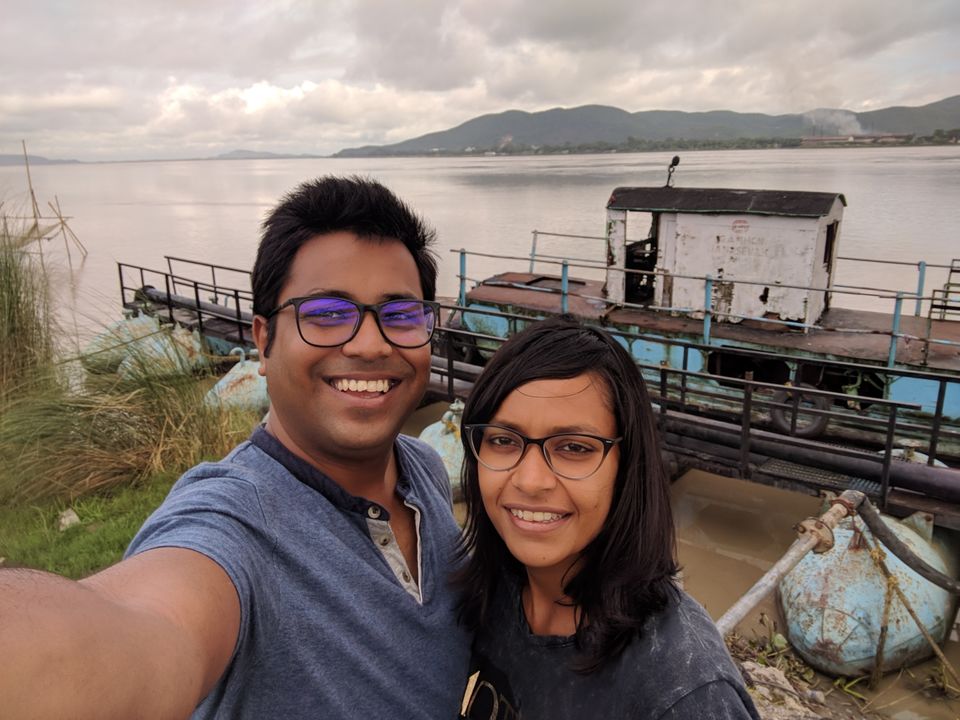 This was a very special day. We left early morning after breakfast for nongrait village to undertake the most spectacular trek to Double decker living root bridge.. It's around 3000 stairs down and same up.. Due to rains, stairs were bit slippery, so a bit scary but once we reached the bottom, our eyes were wide open..Though I had seen this image thousand tImes in google, but watching it with your own eyes, nothing can beat this feeling..There Is a water fall near d bridge, where you can soak yourself In the chilled water😀😀.. a changing room is also available.... After returning back from the trek, we were super tired, we headed for Mawlynlong village, popularly known as Asia's cleanest village.. It truly is... Before going there you make keep on wondering what can be so special About this village, but once you reach there, you will get your answer.. The villagers have so beautifully maintained their whole village, it's Amazing..We stayed overnight in homestay with the locals..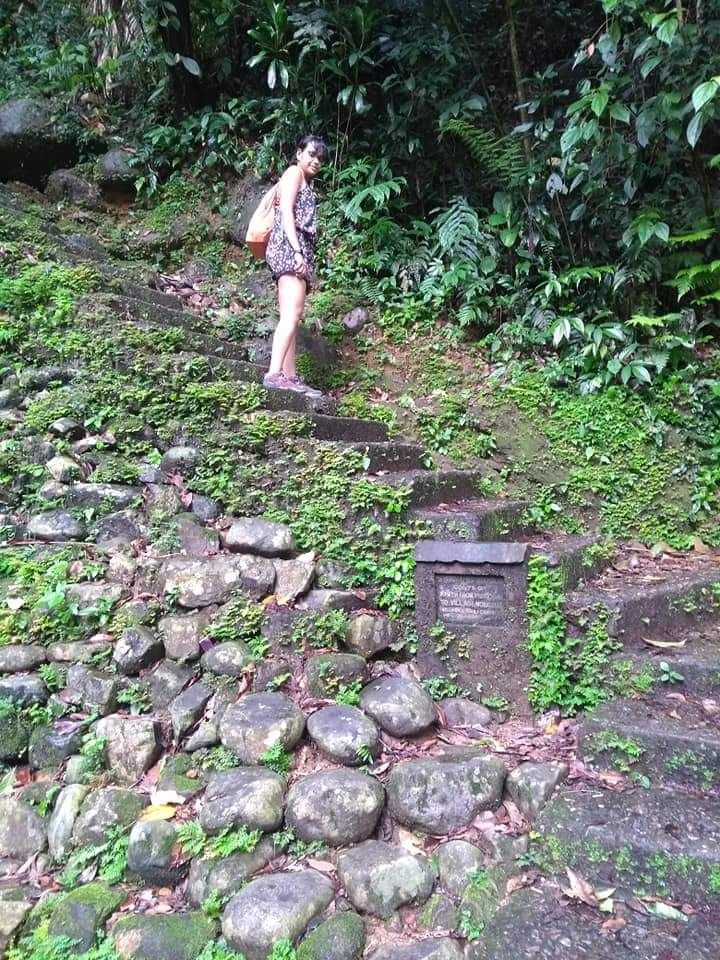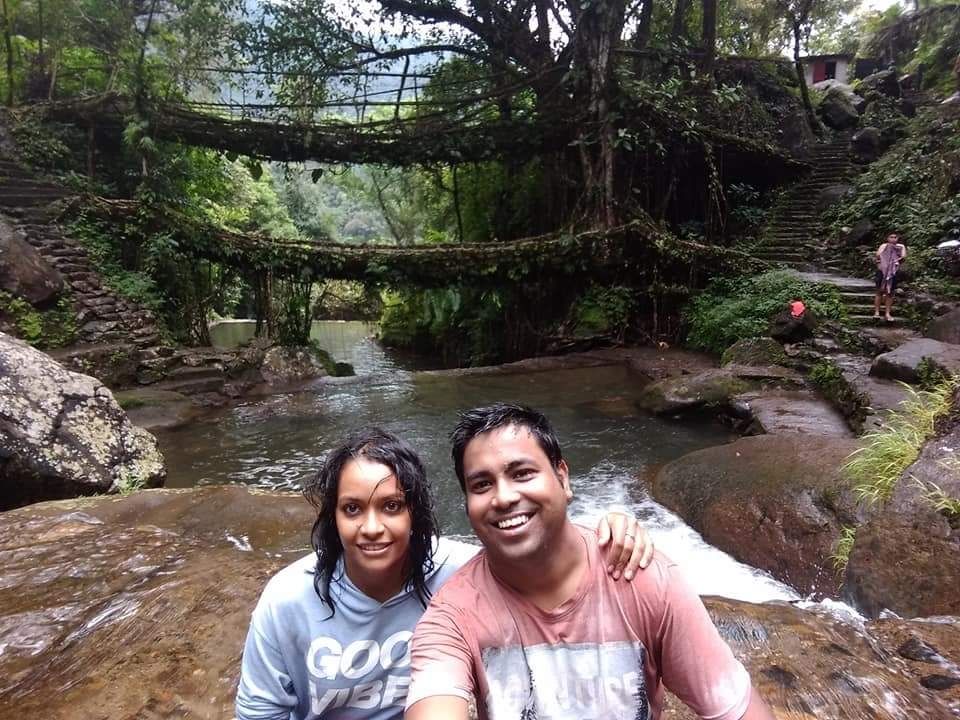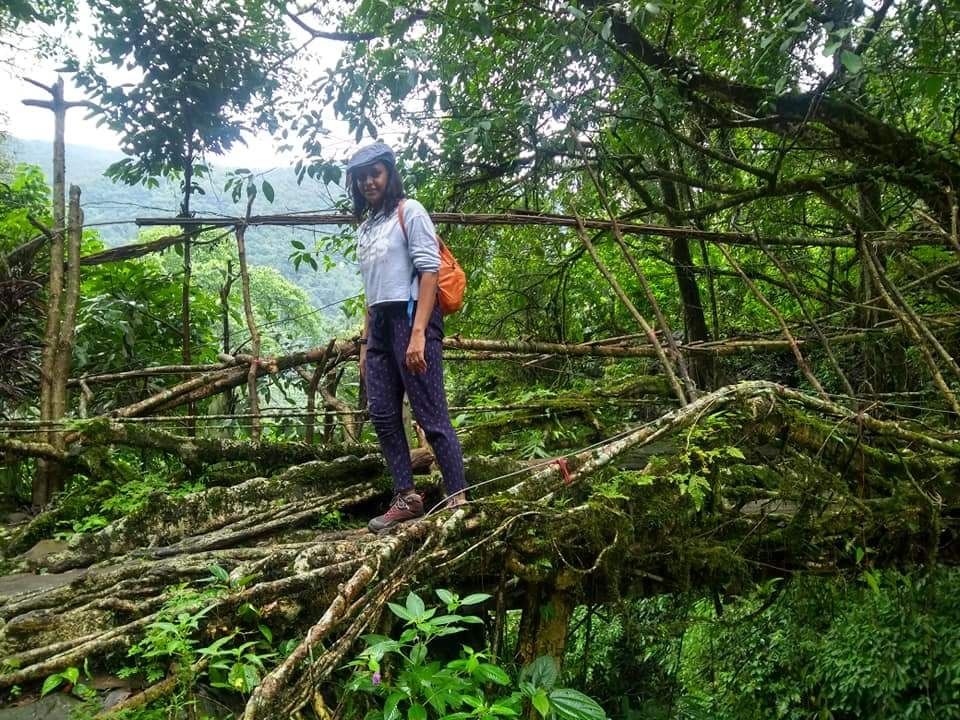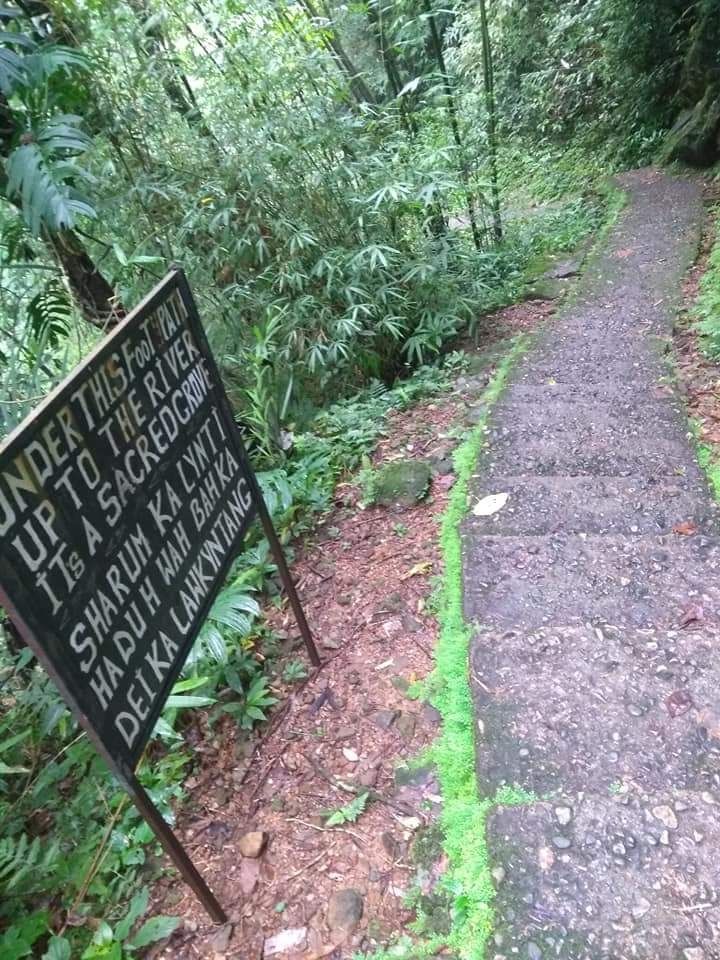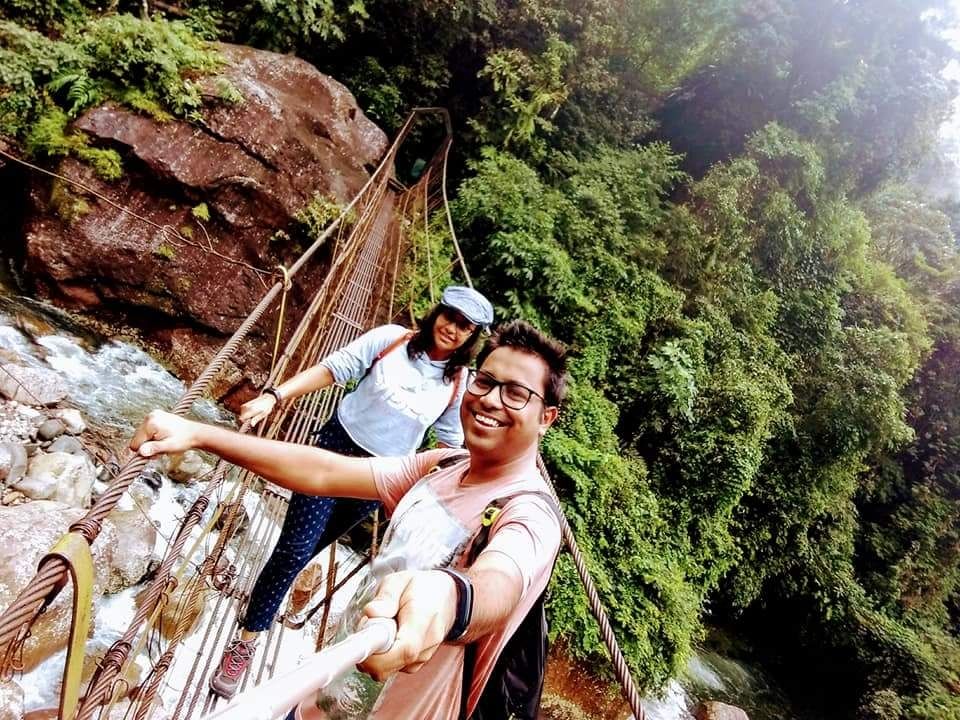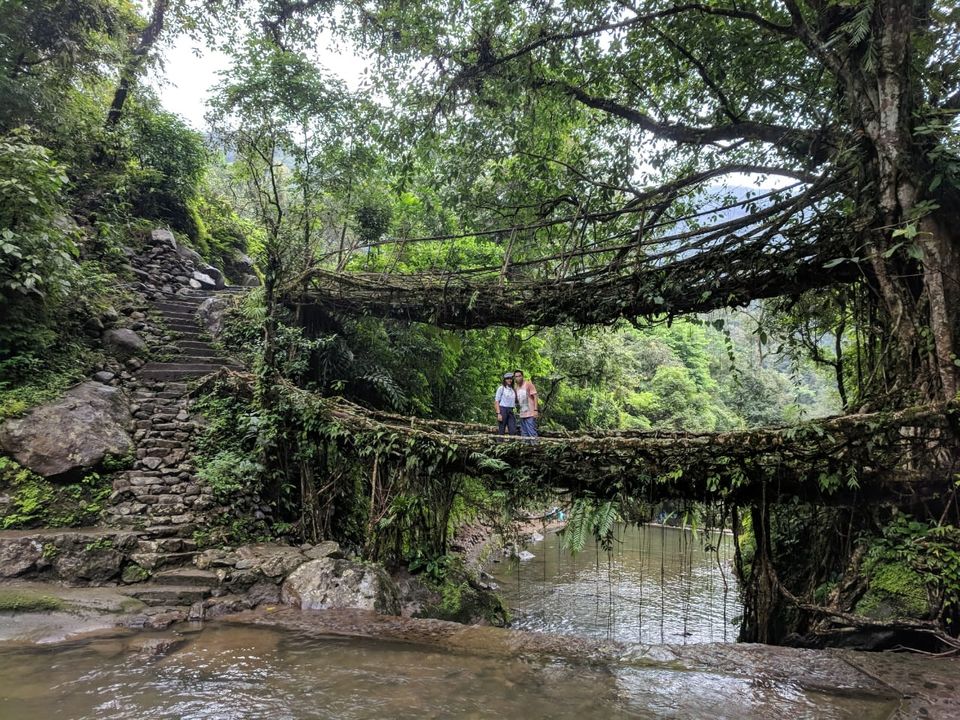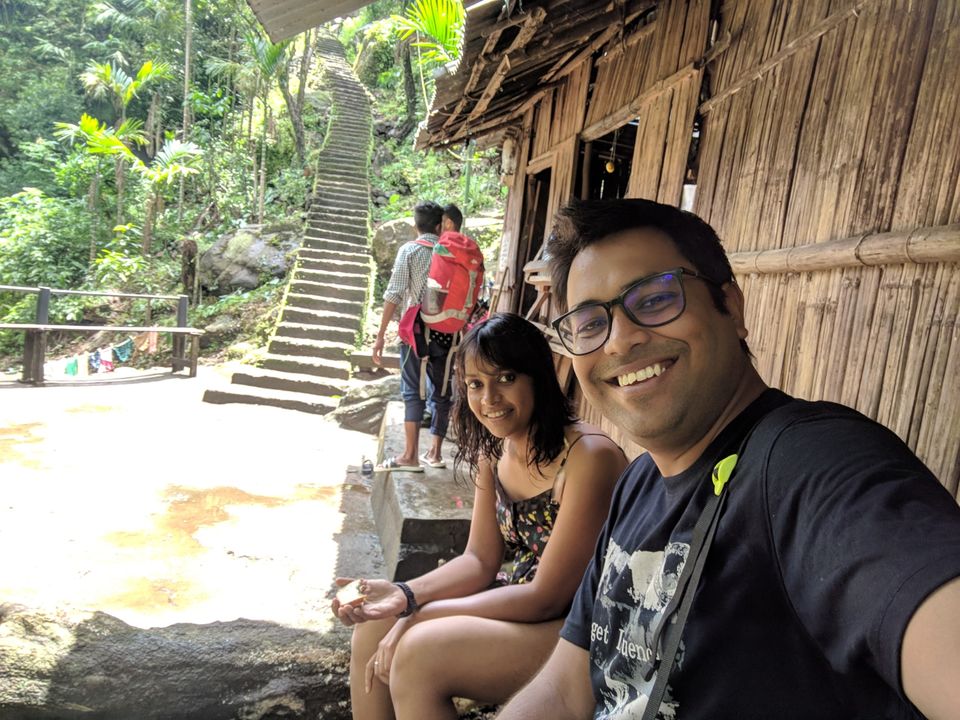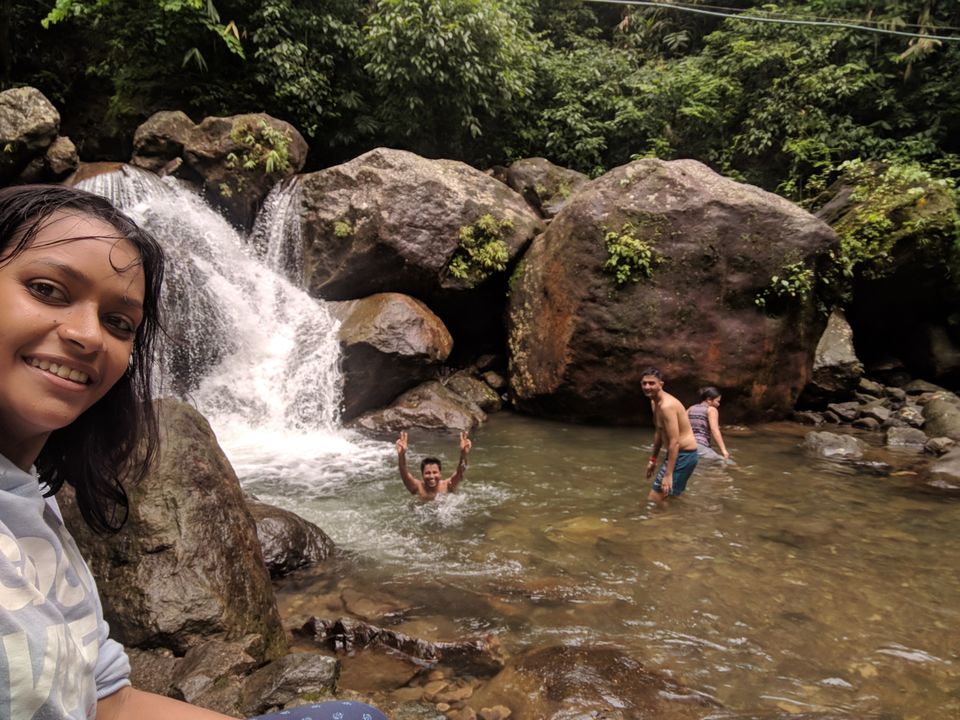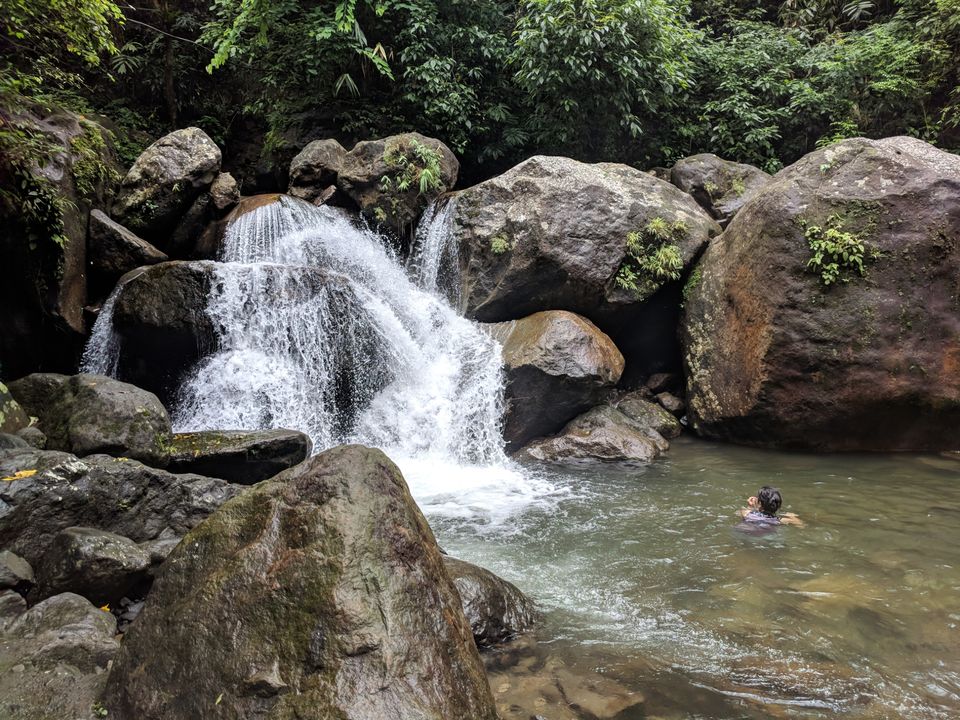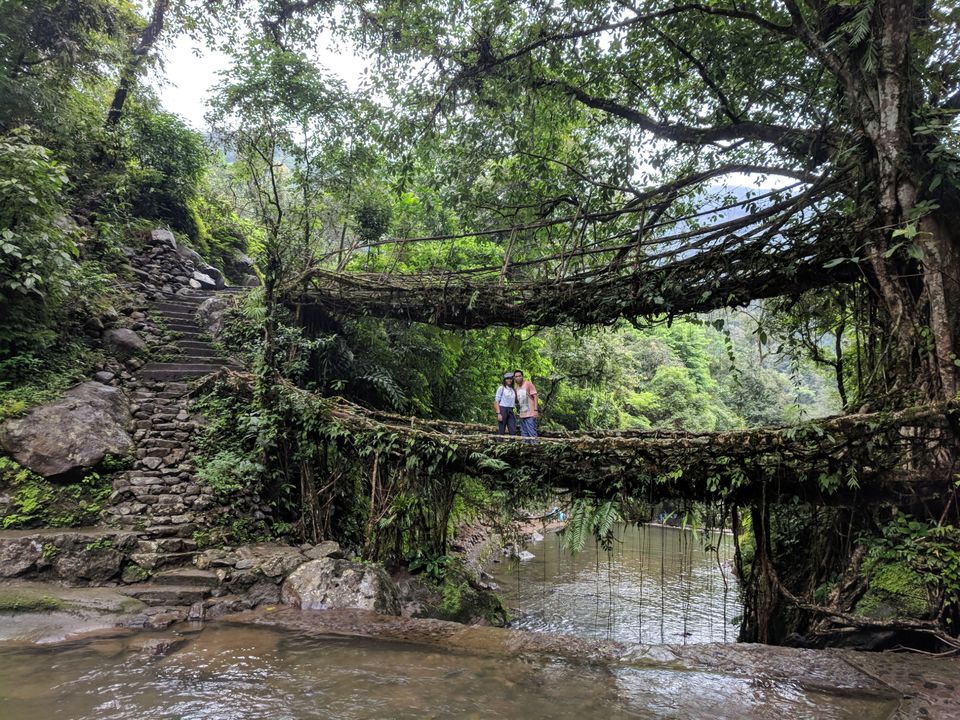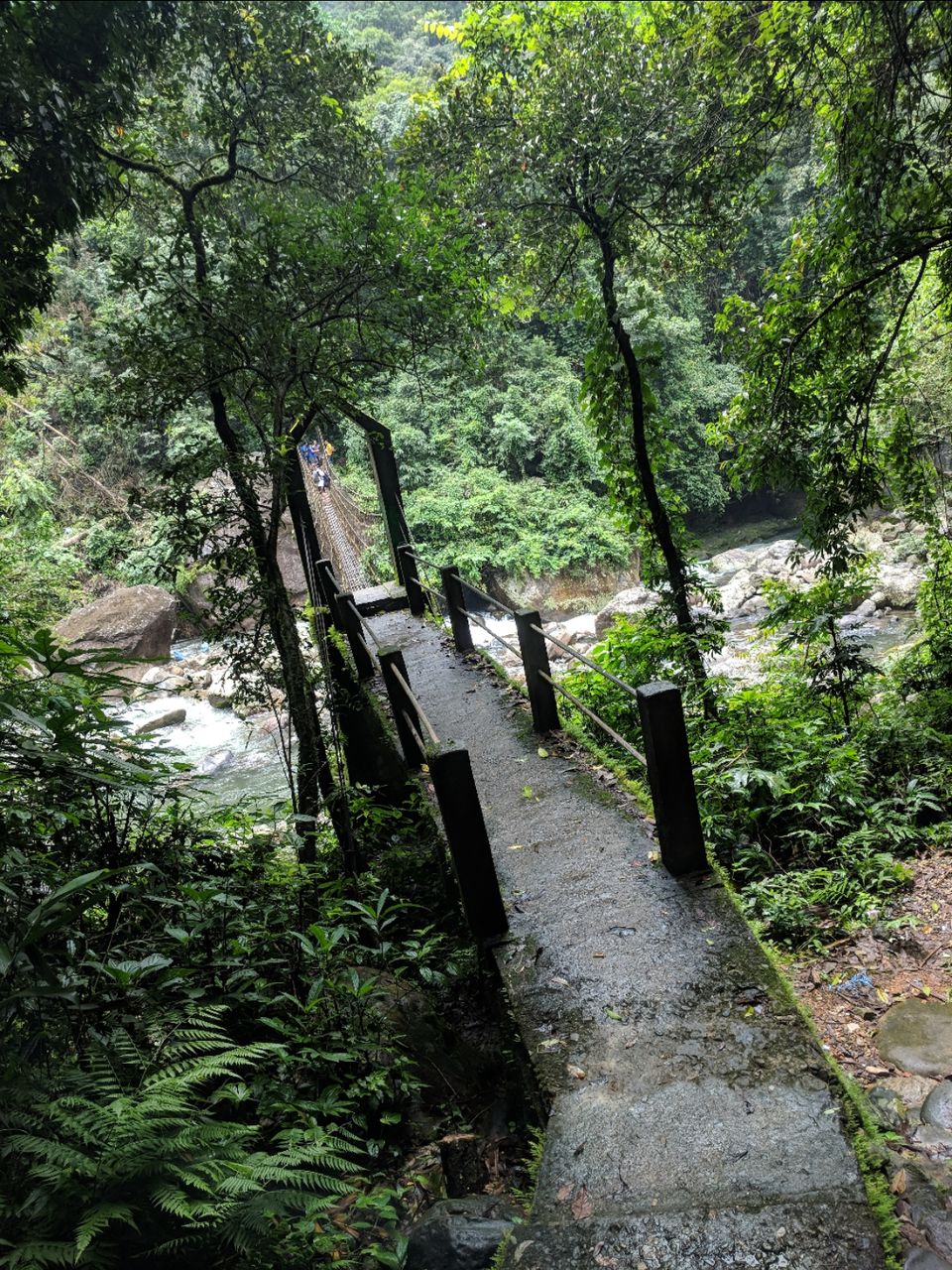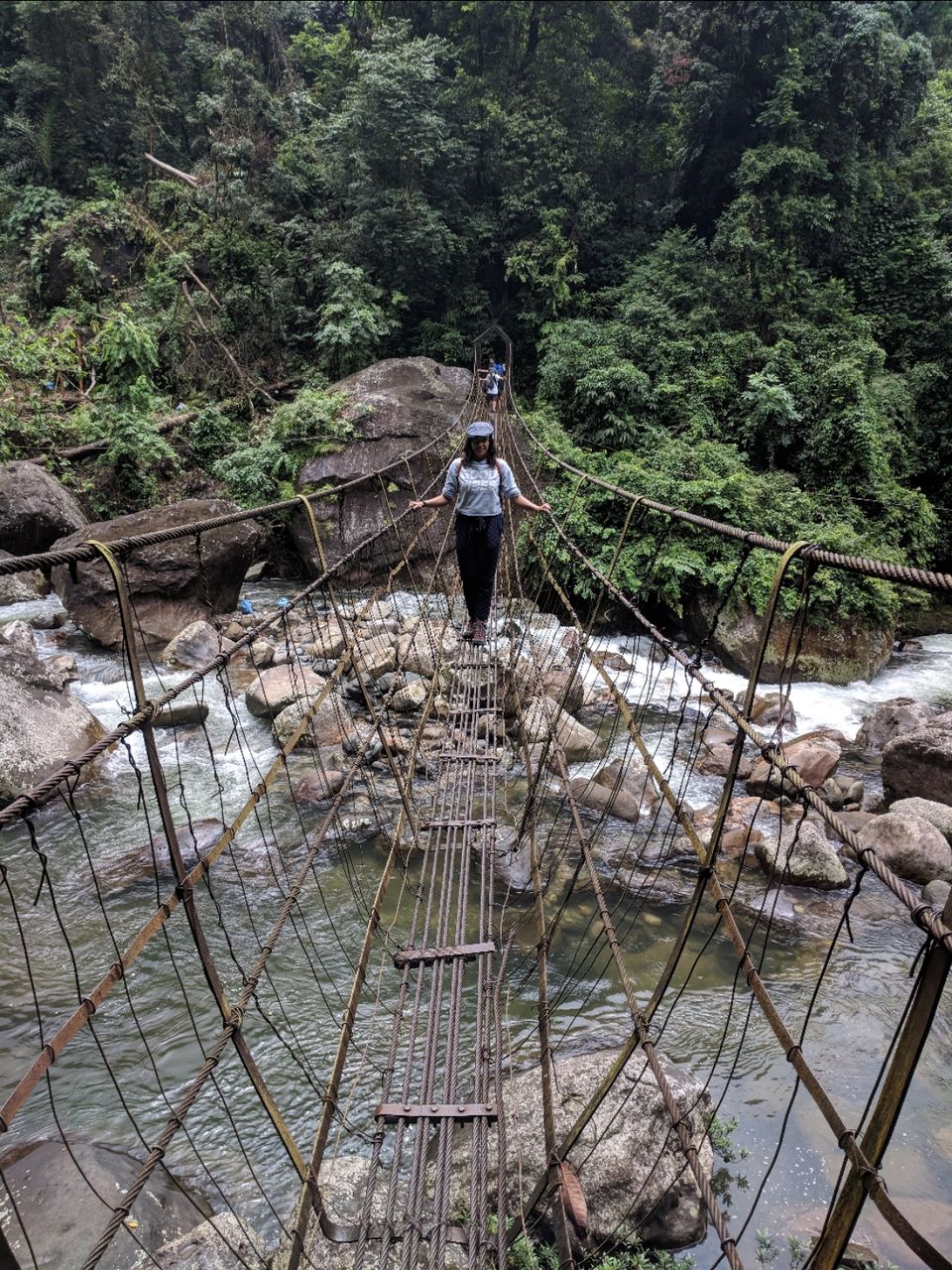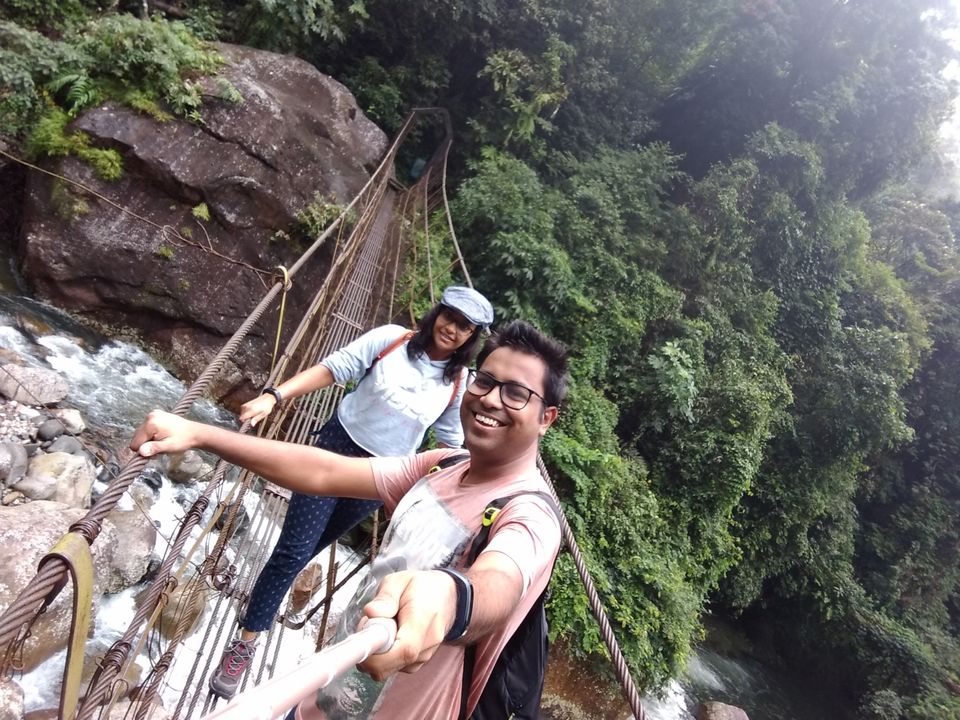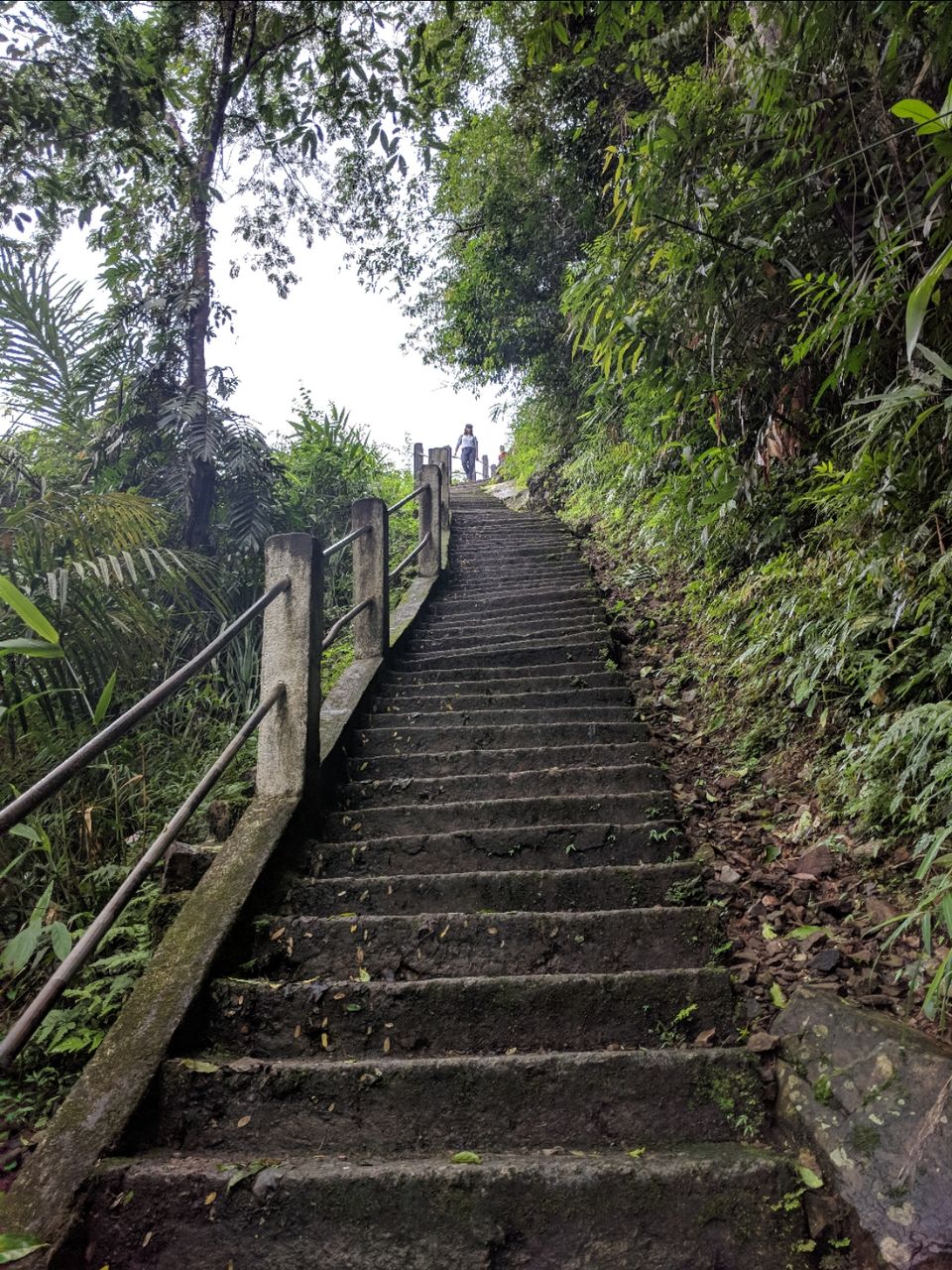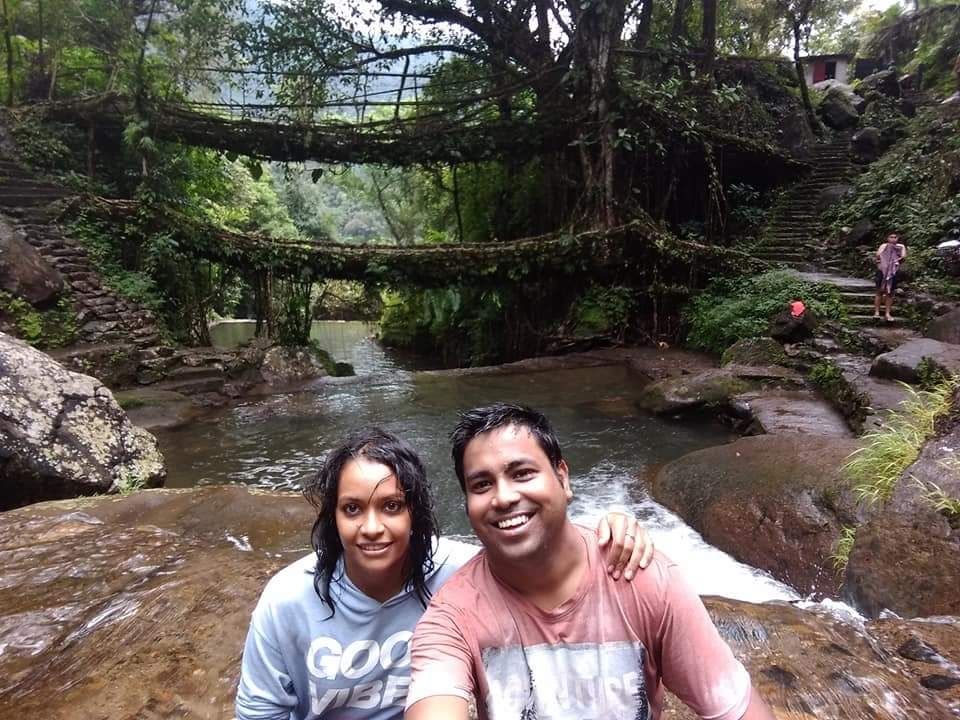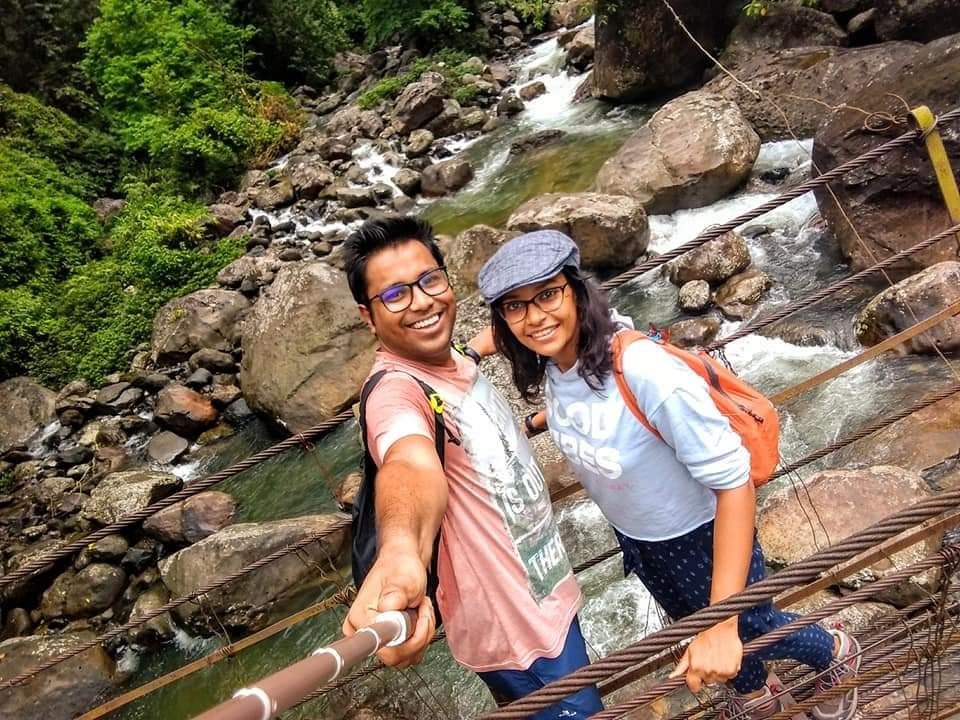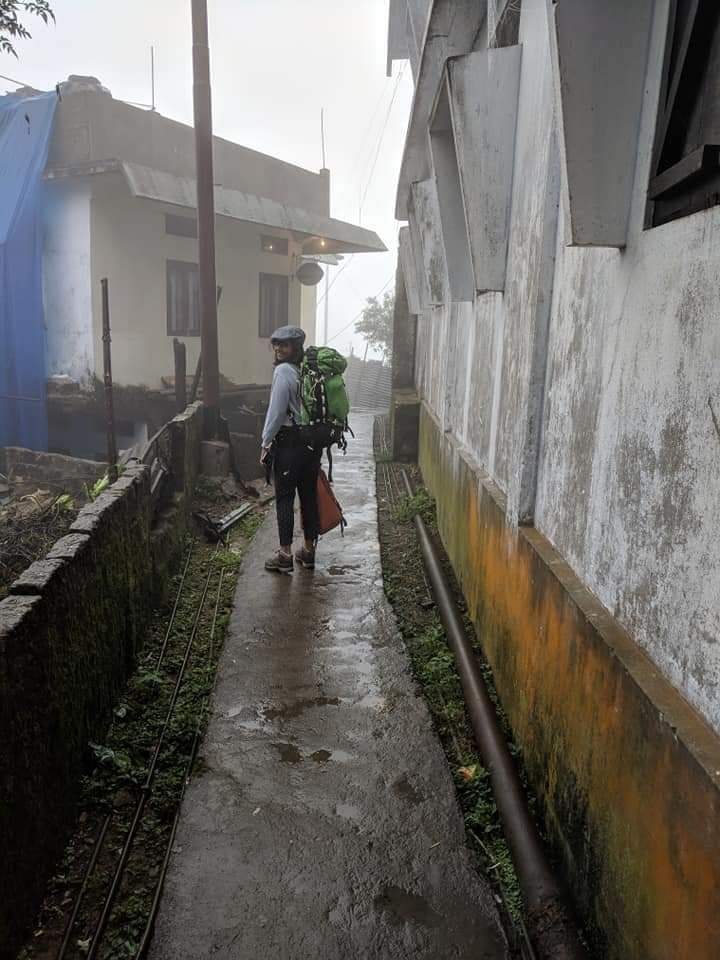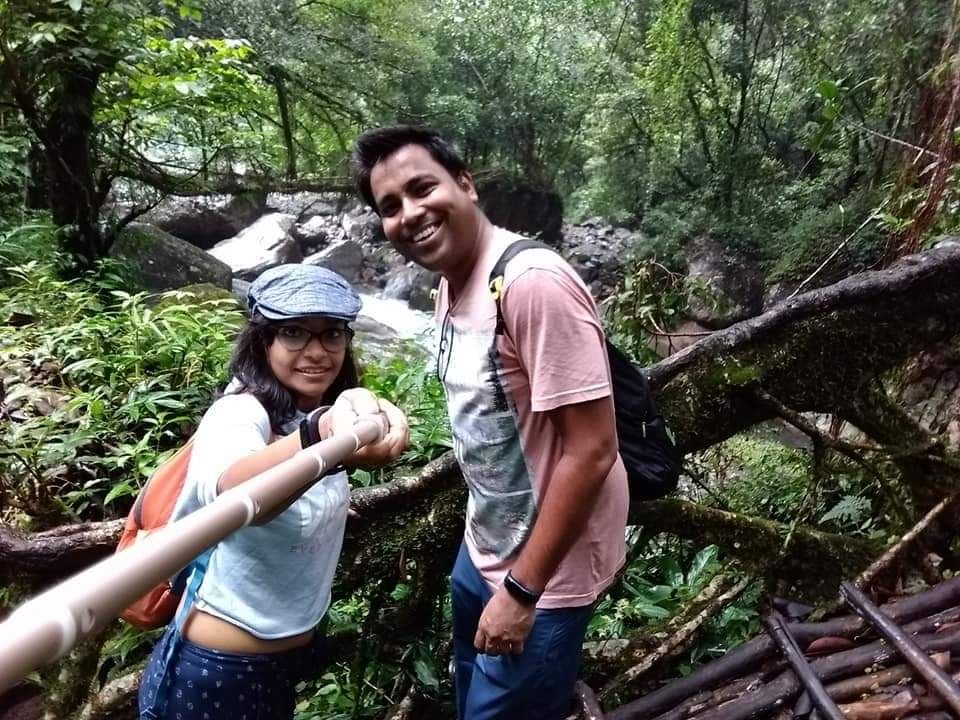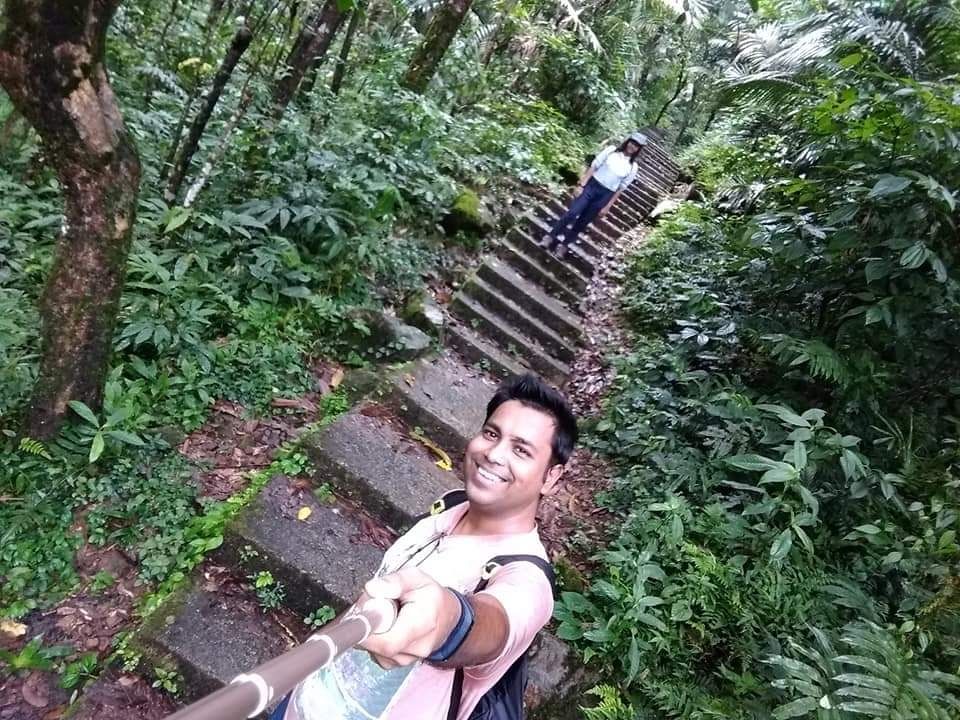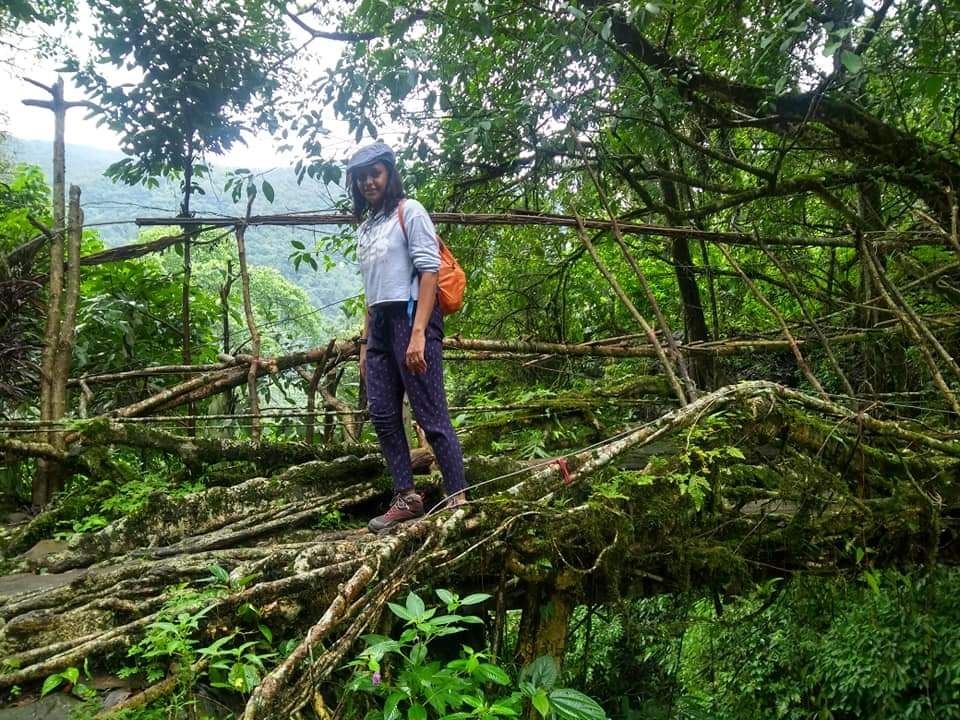 After a good night sleep, we took a nice home cooked meal, and headed for Mawlynlong village sightseeing, took a tour of the village and visited a living root bridge there. Then we left for Dawki ,saw India- Bangladesh border, I guess one of the most Peaceful international border..THen we headed for boat ride in Dawki river or Umgot river, known as Asia's cleanest rIver.. You can literally see d sea bed. But since it was rainy season, river was not clean due to mud. We returned back to Mawlynlong and stayed for the night there..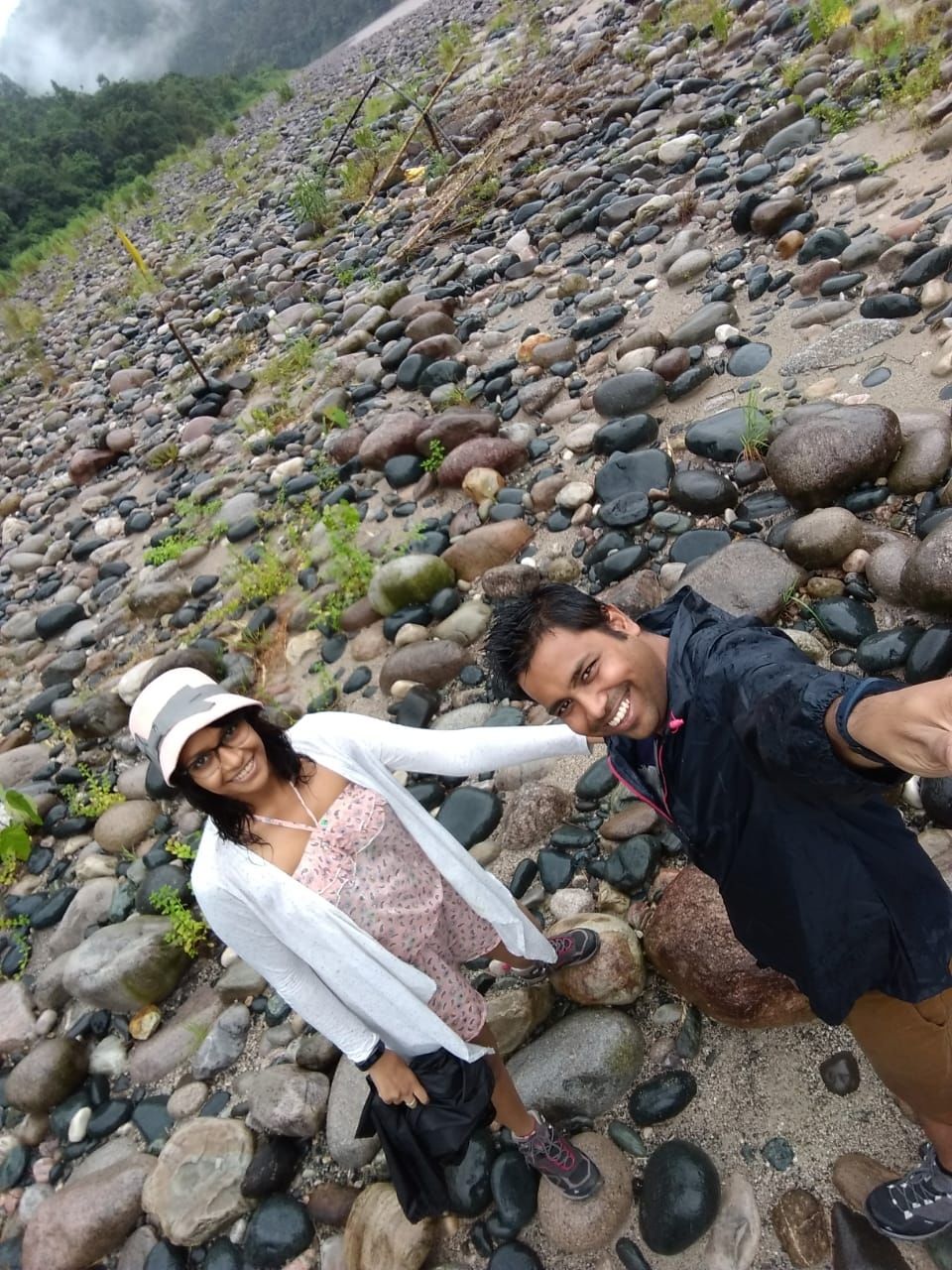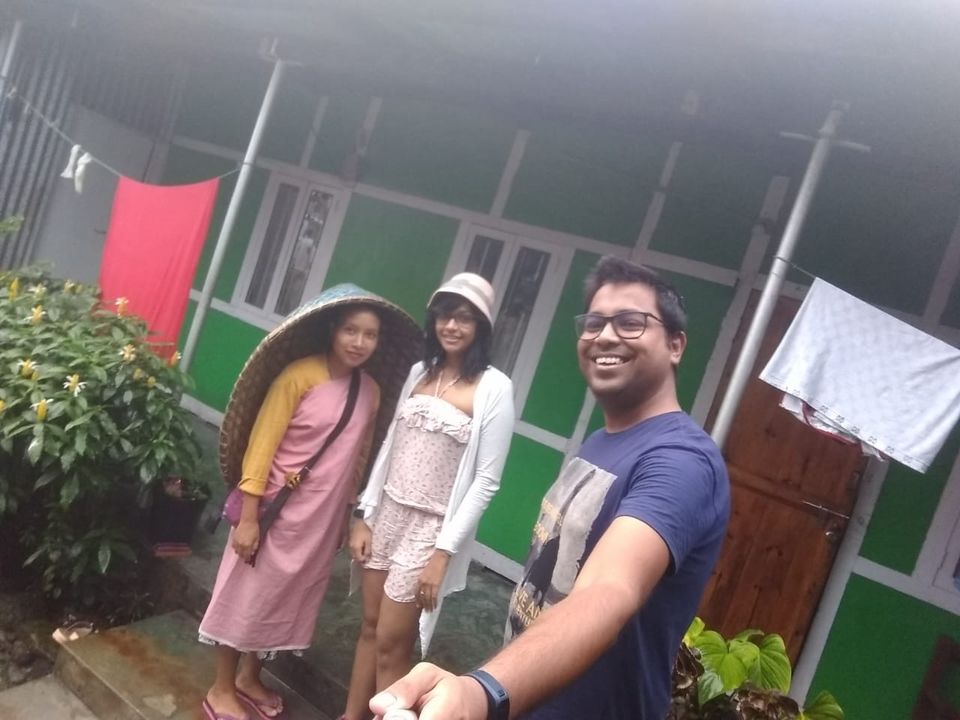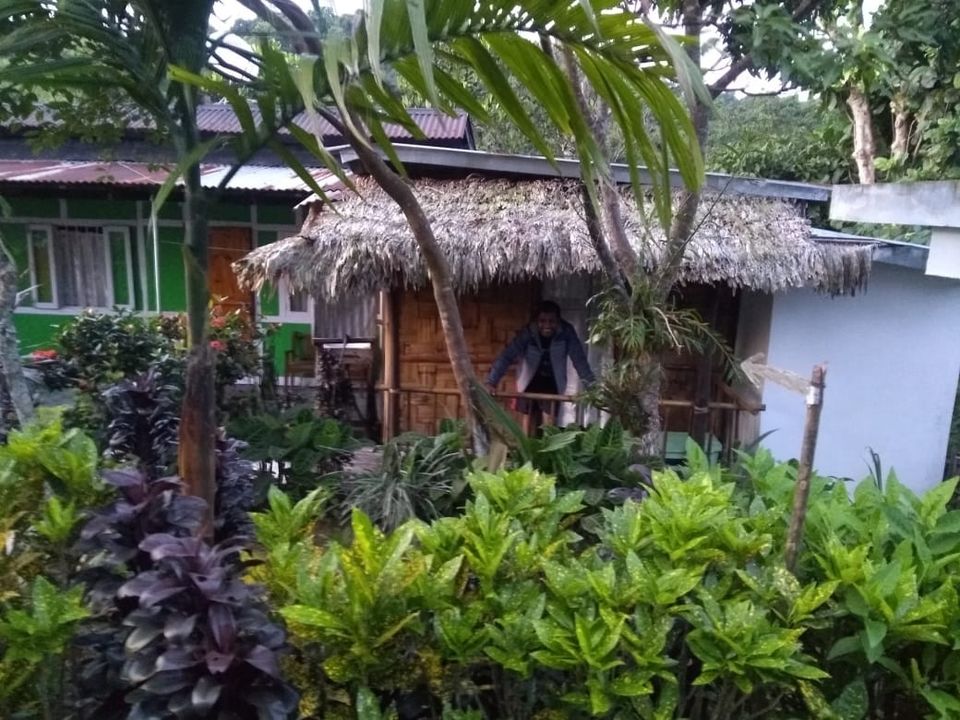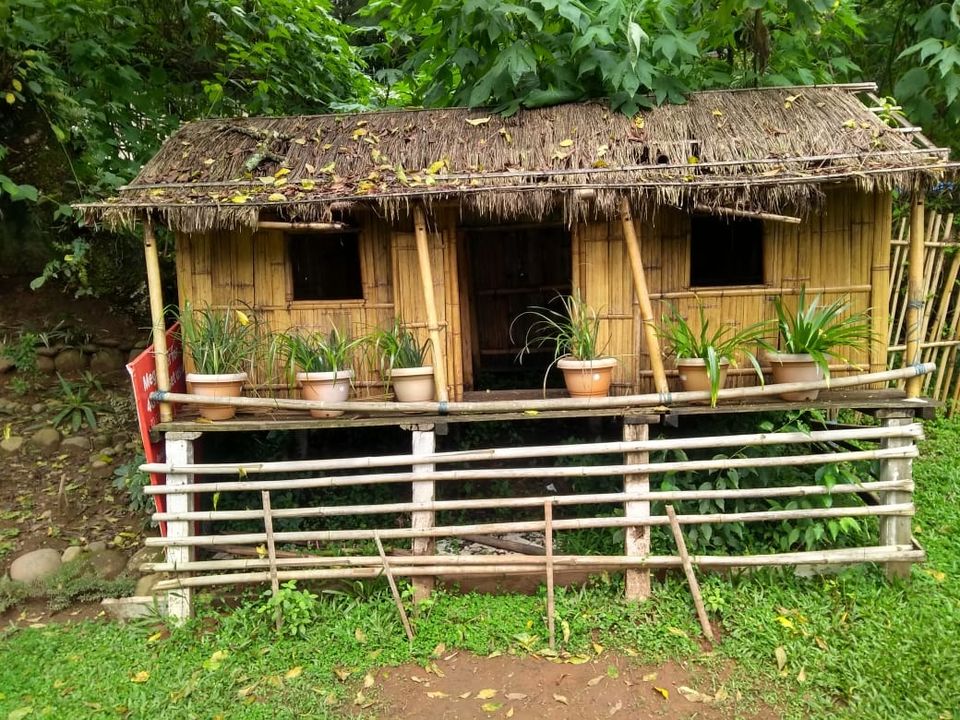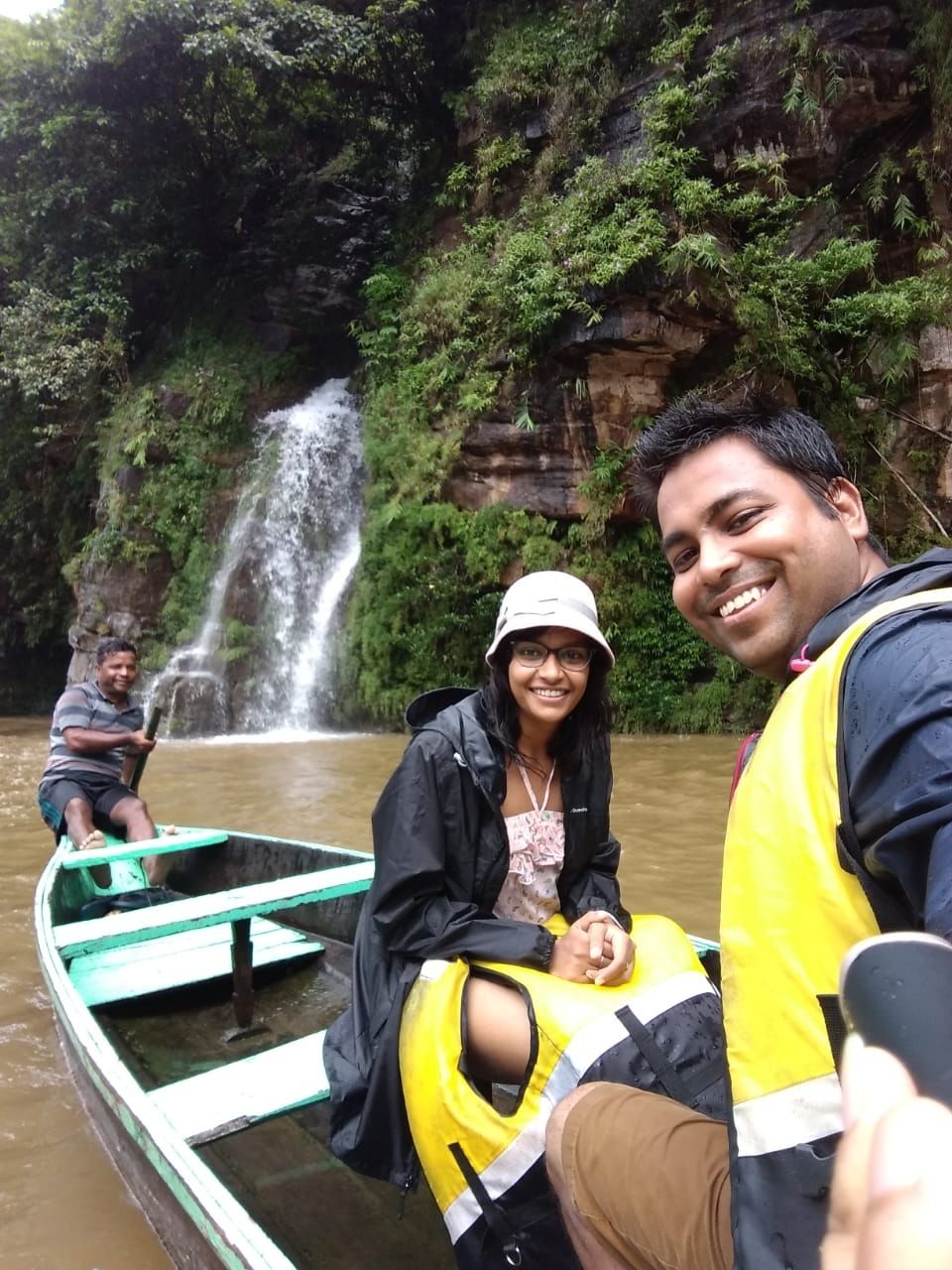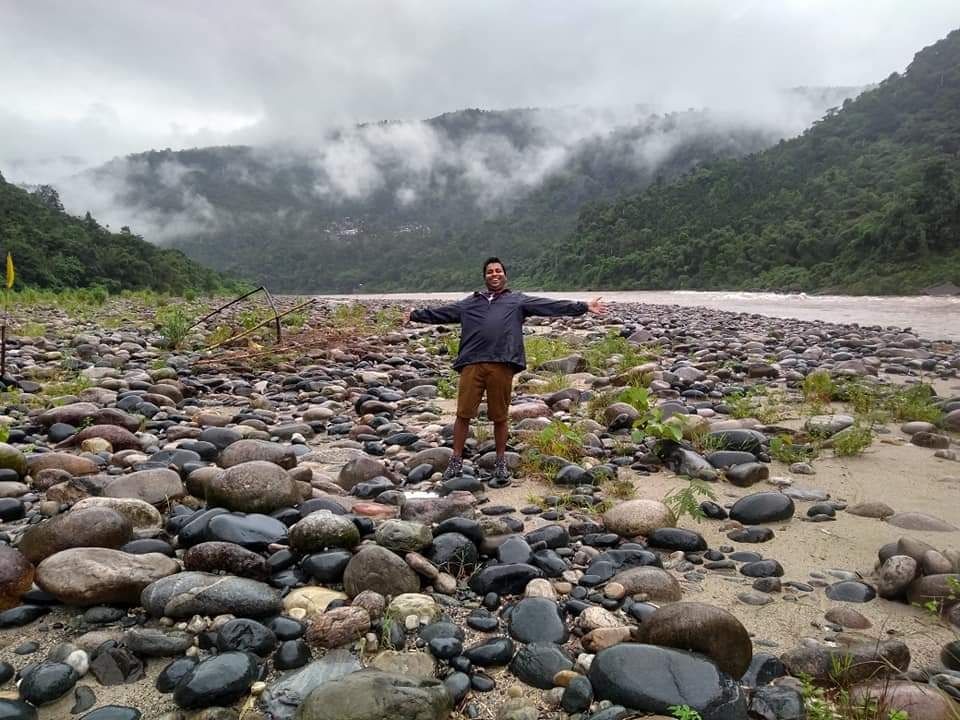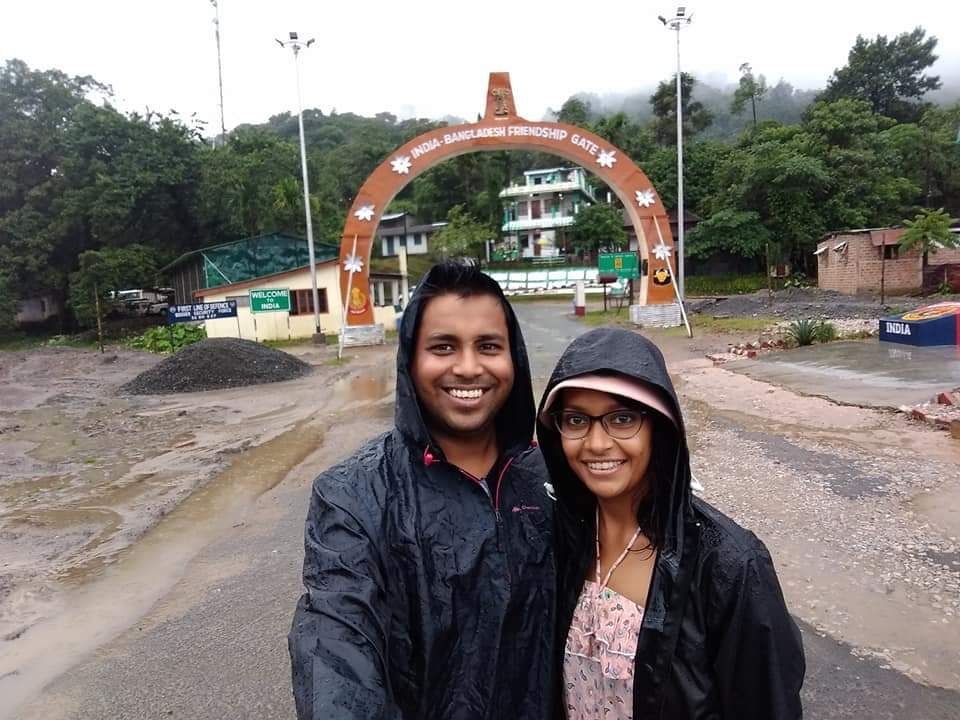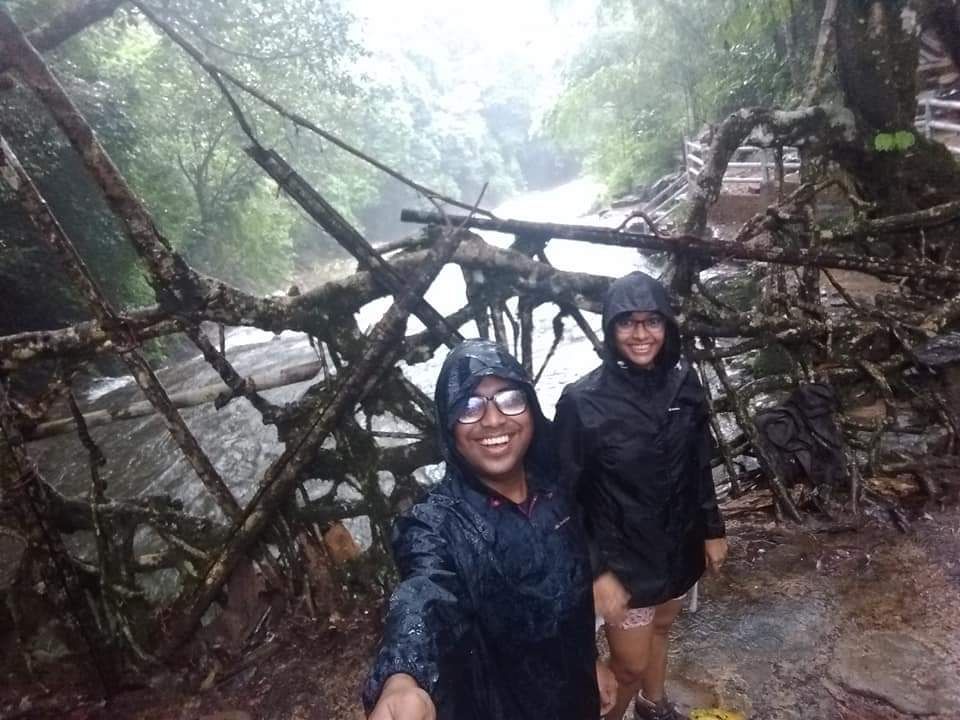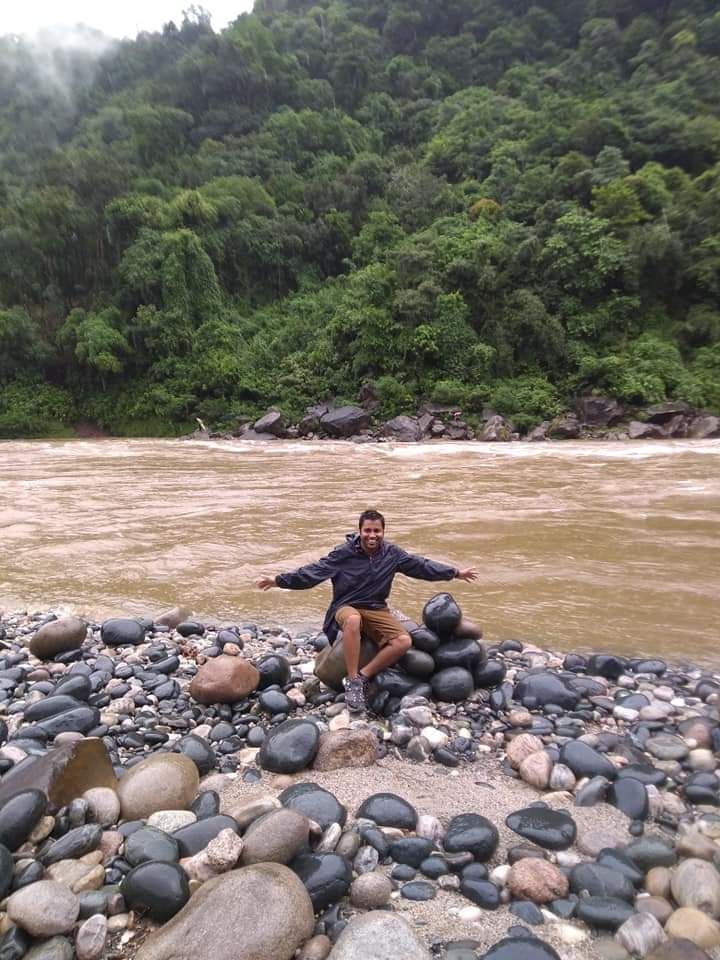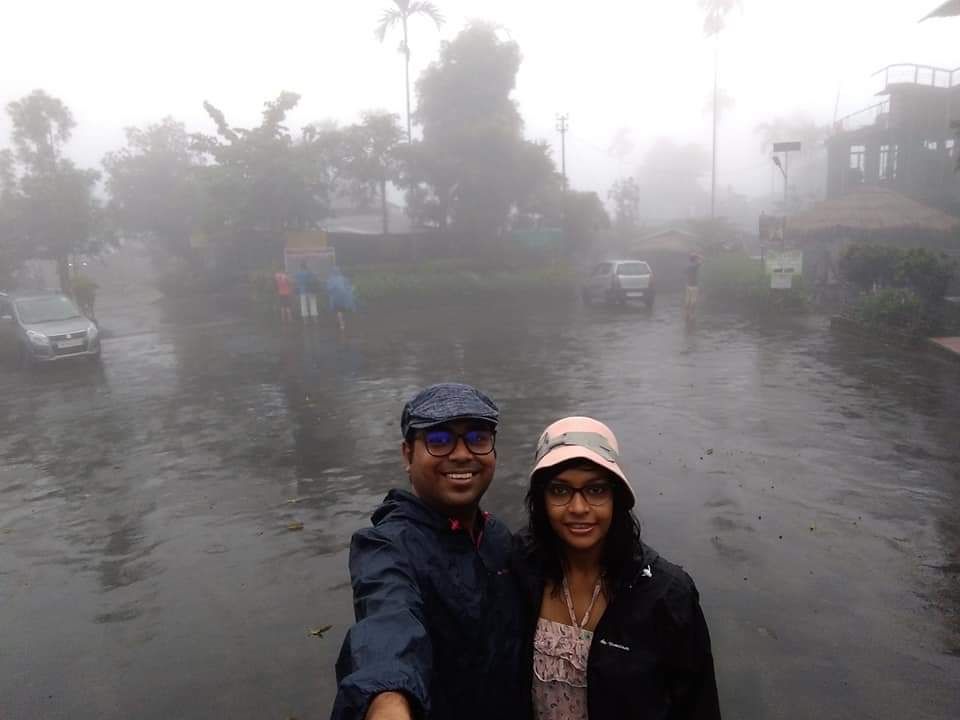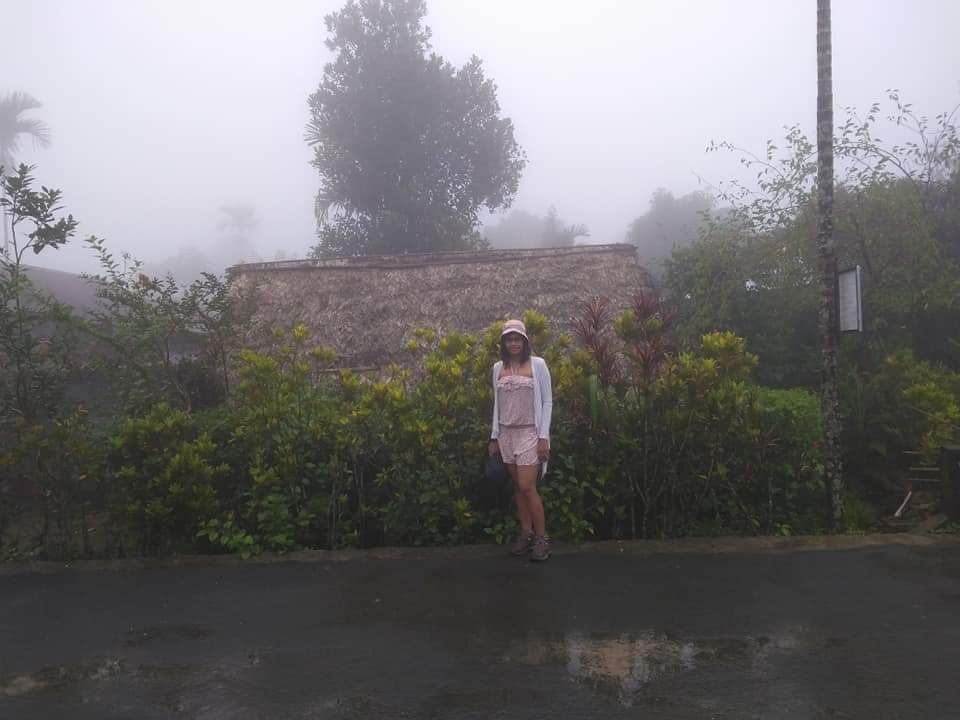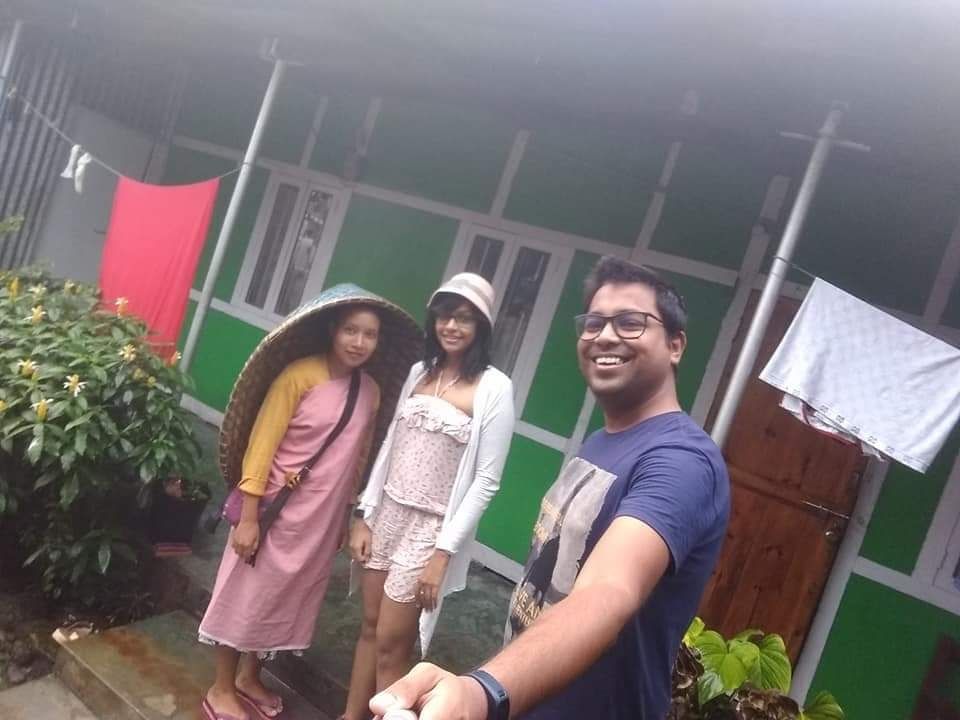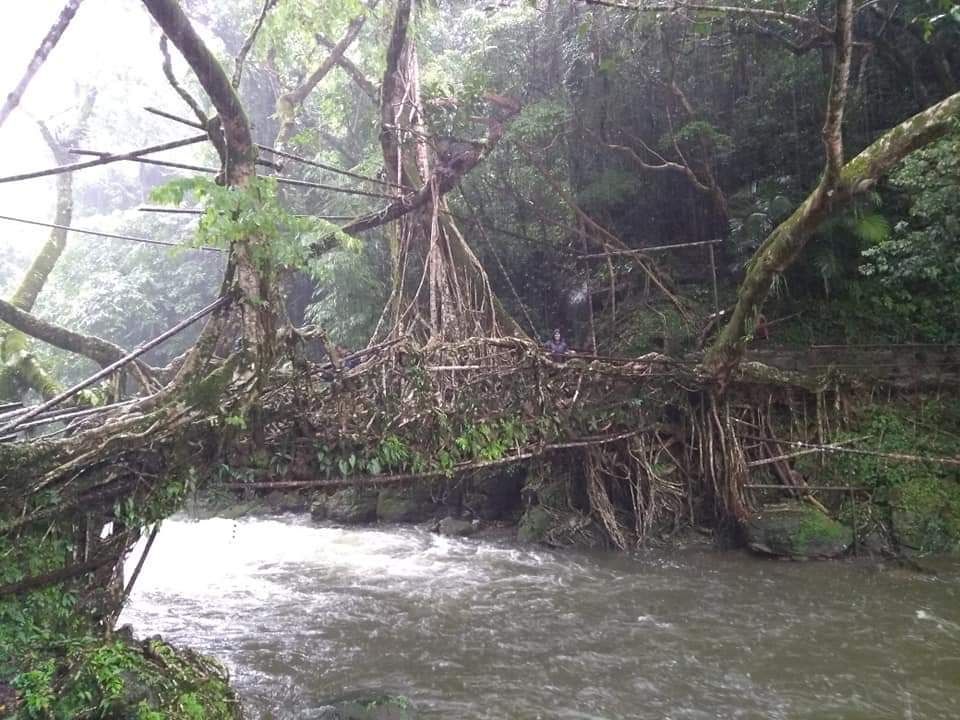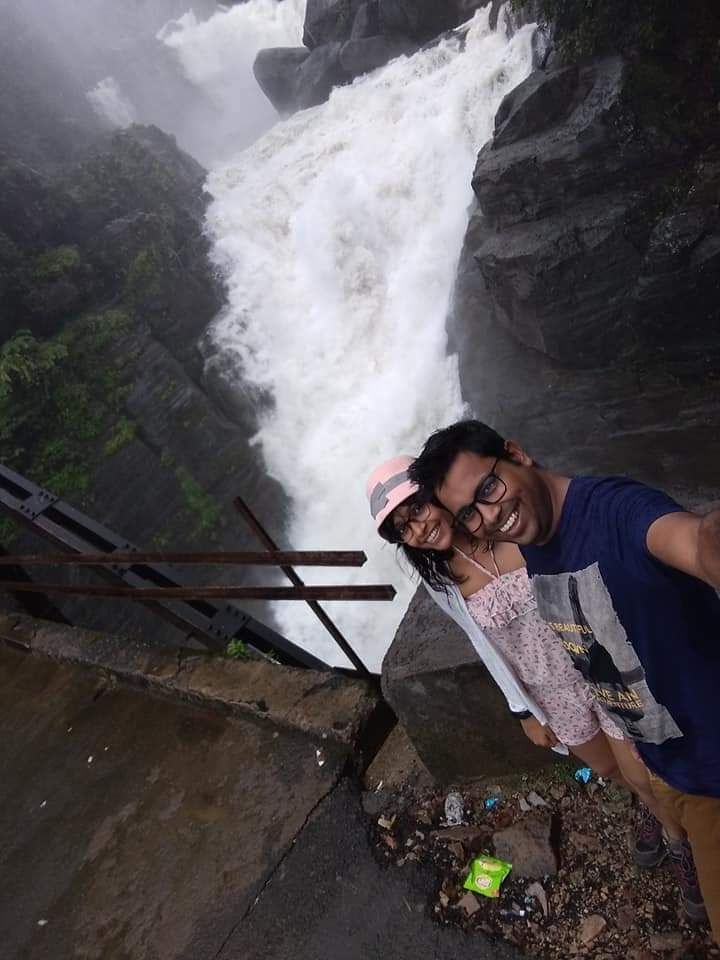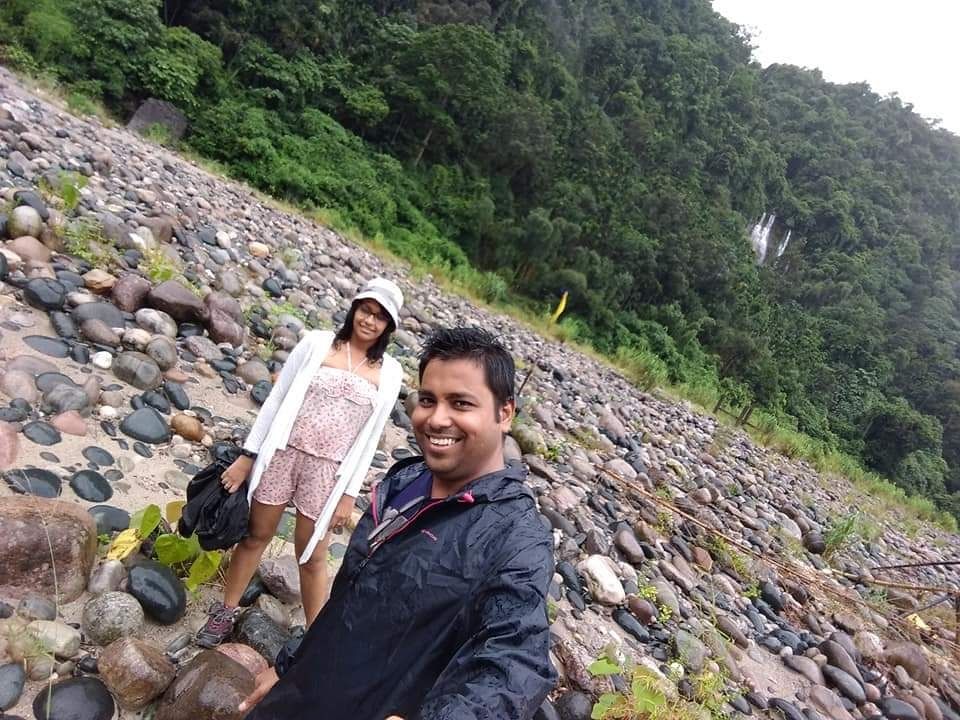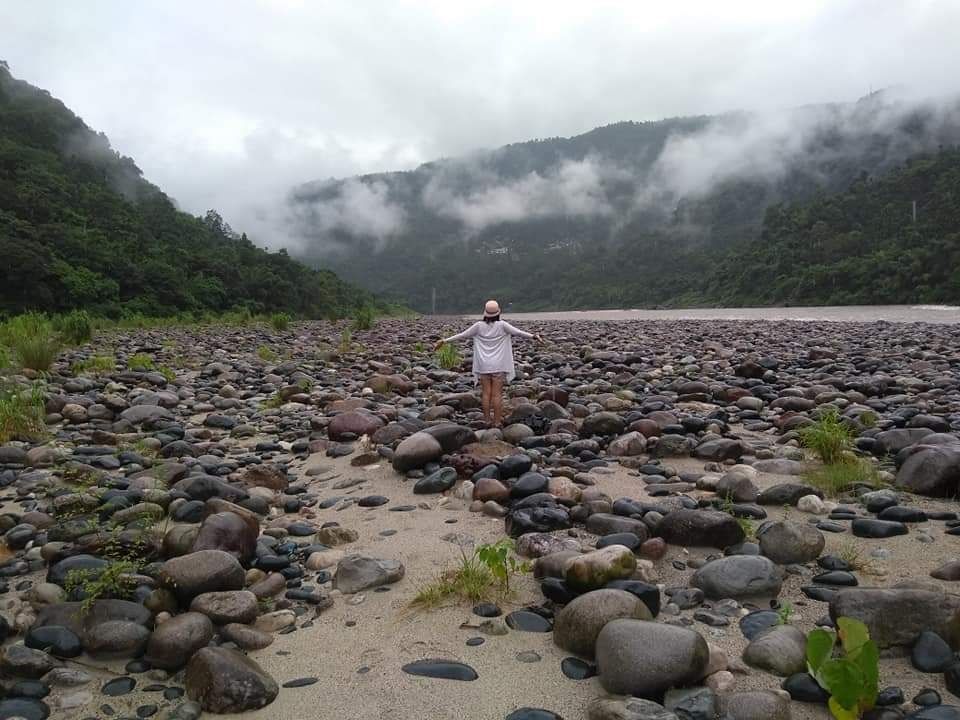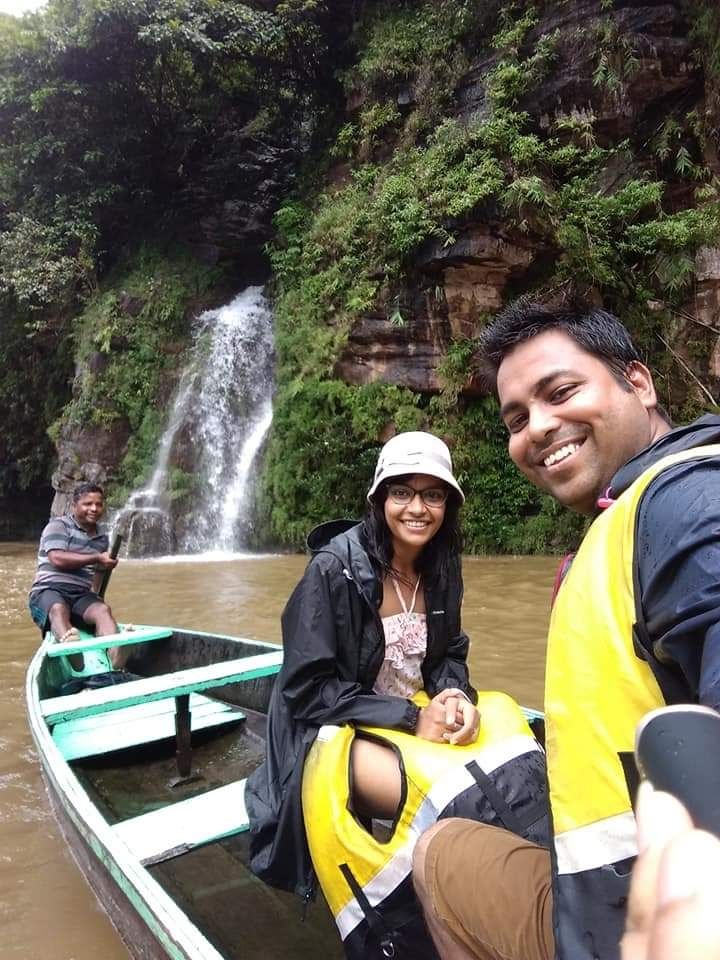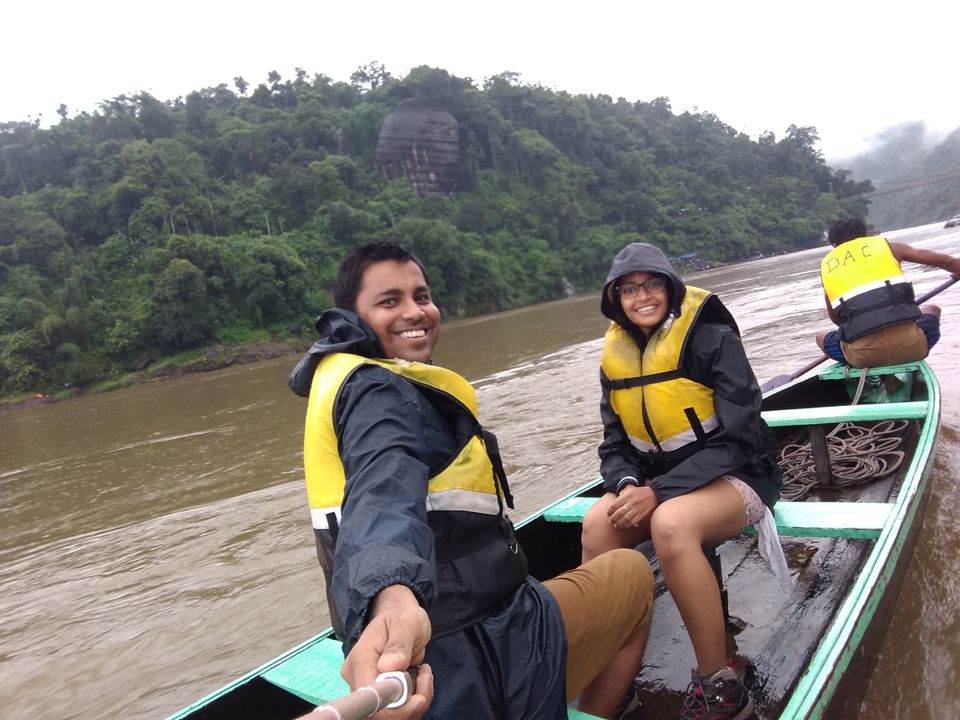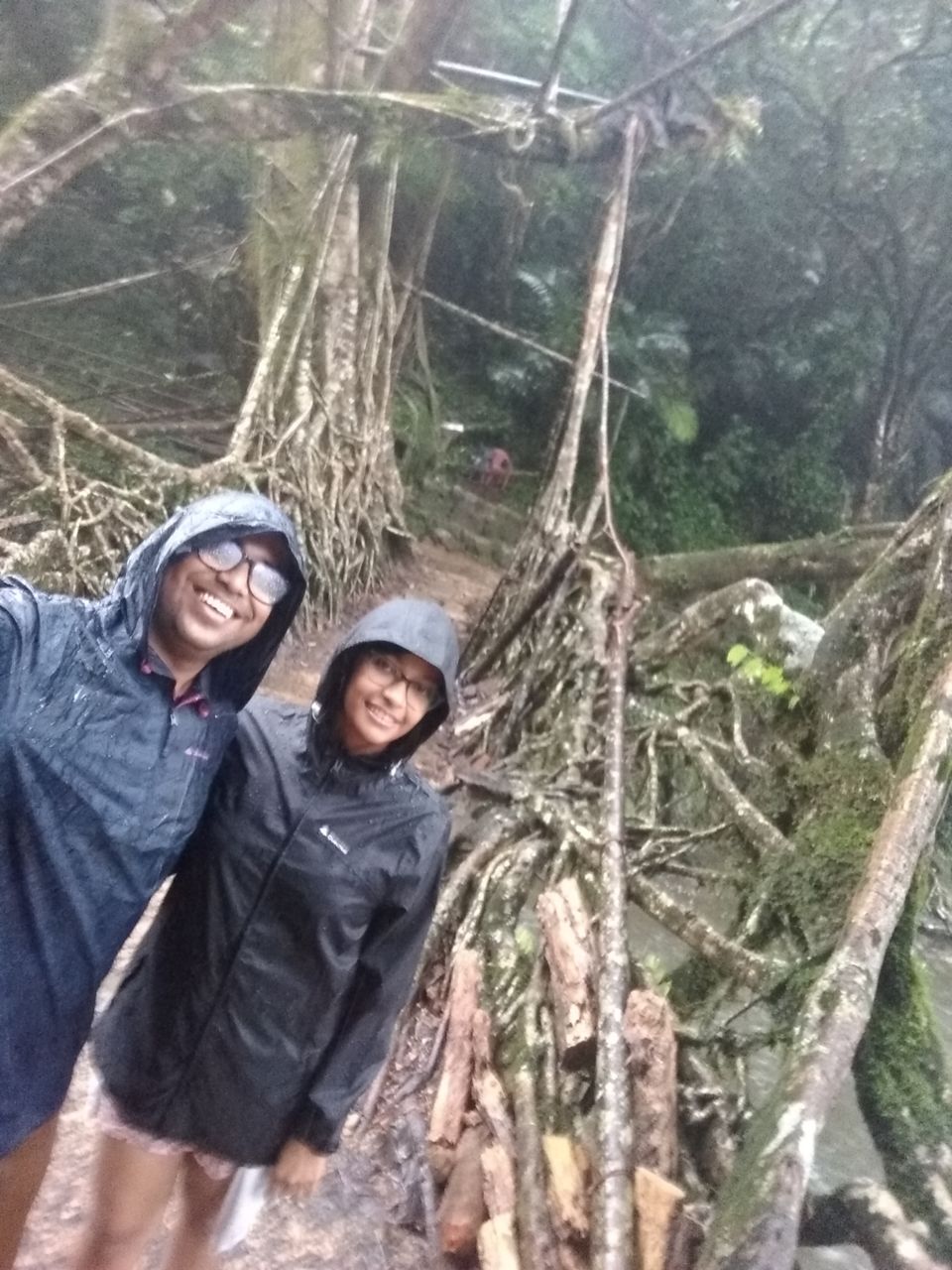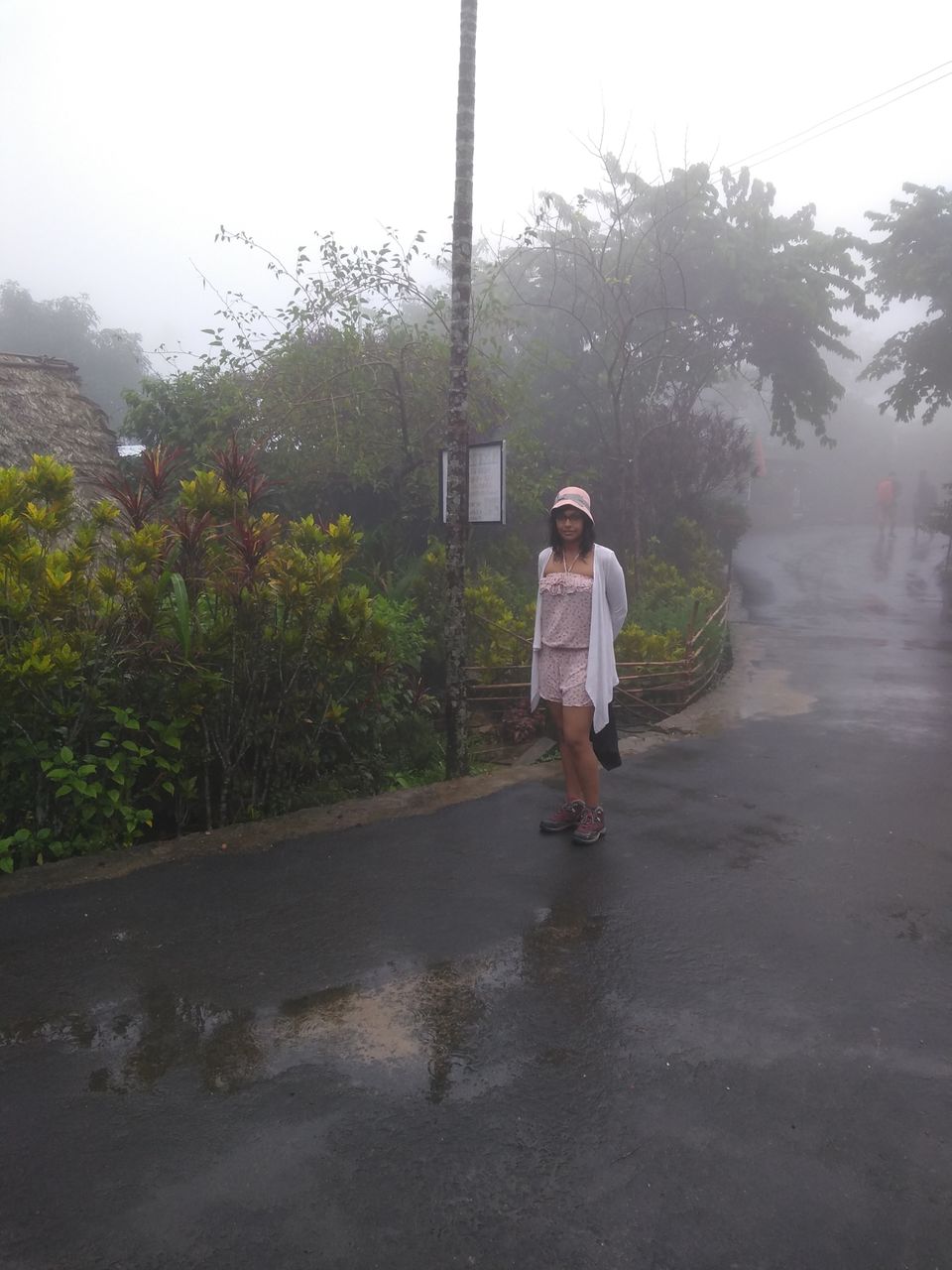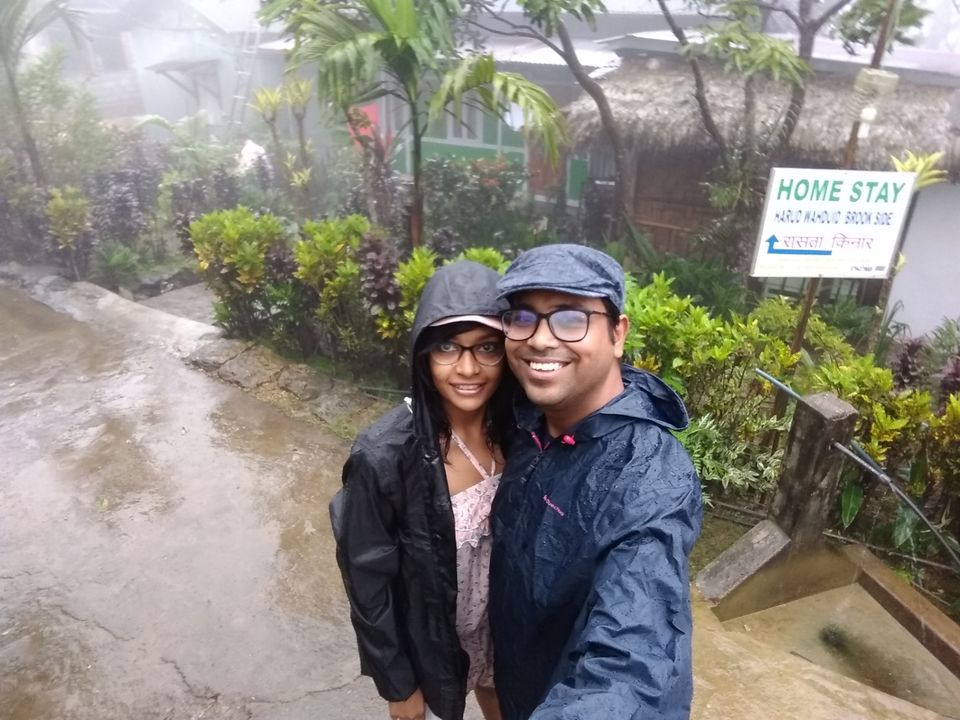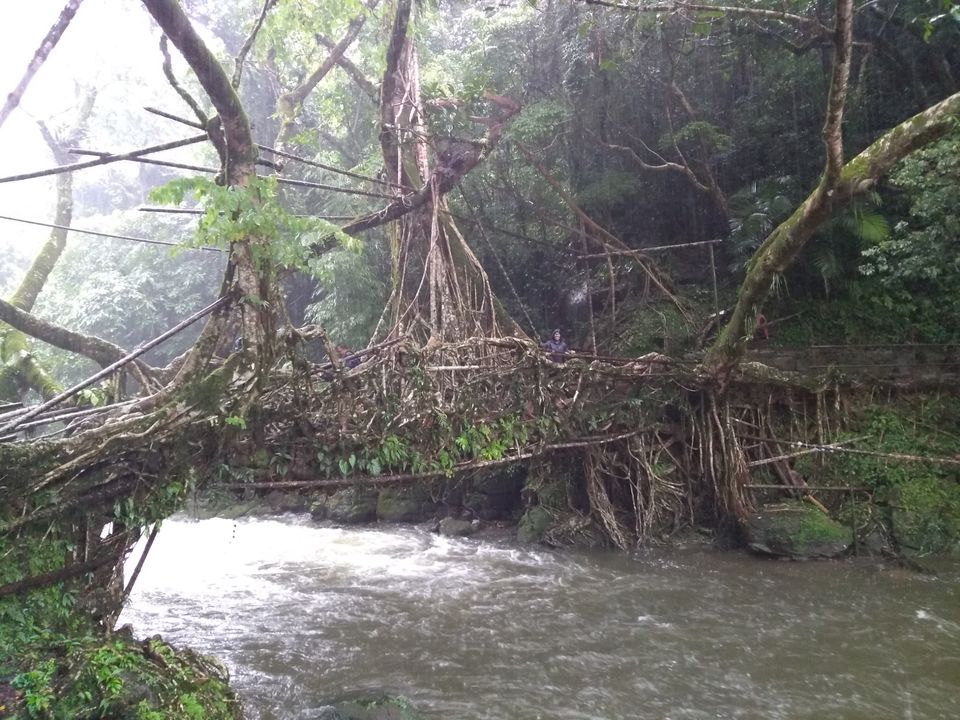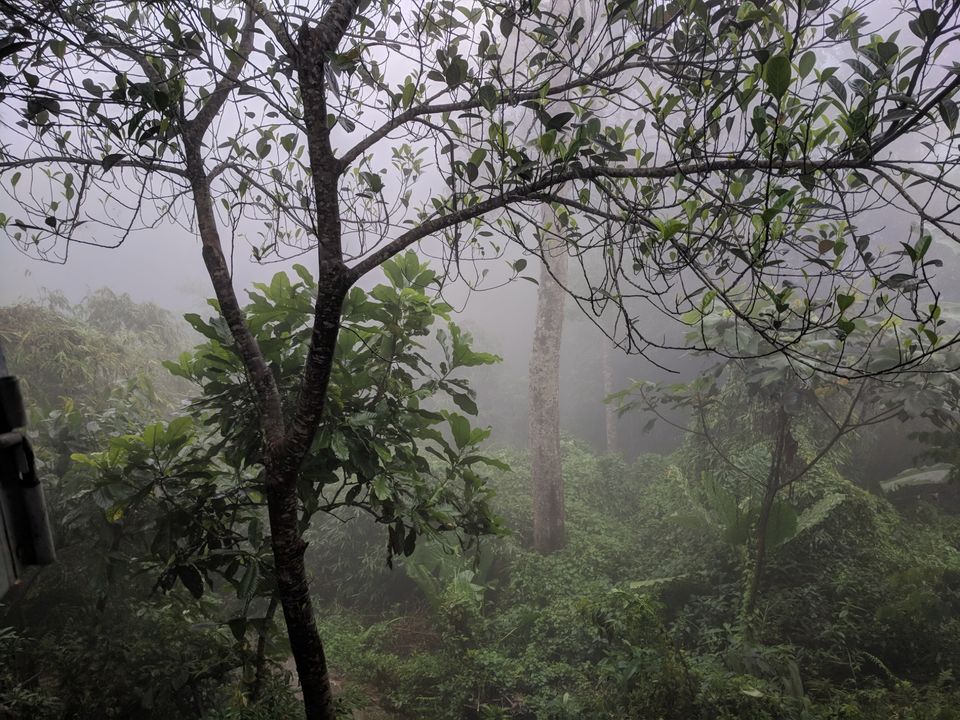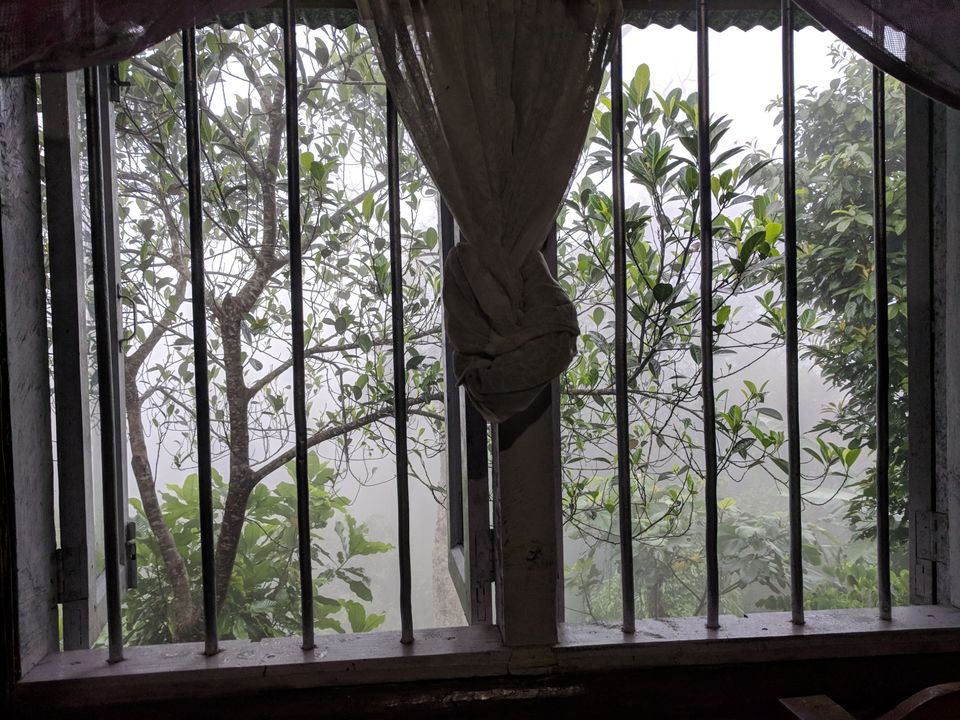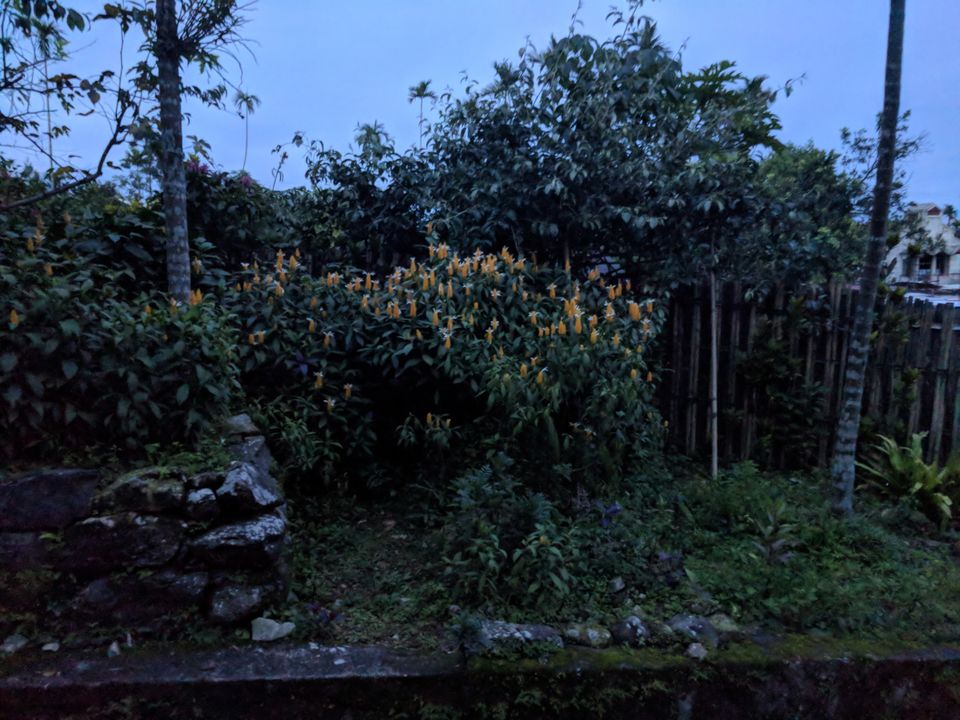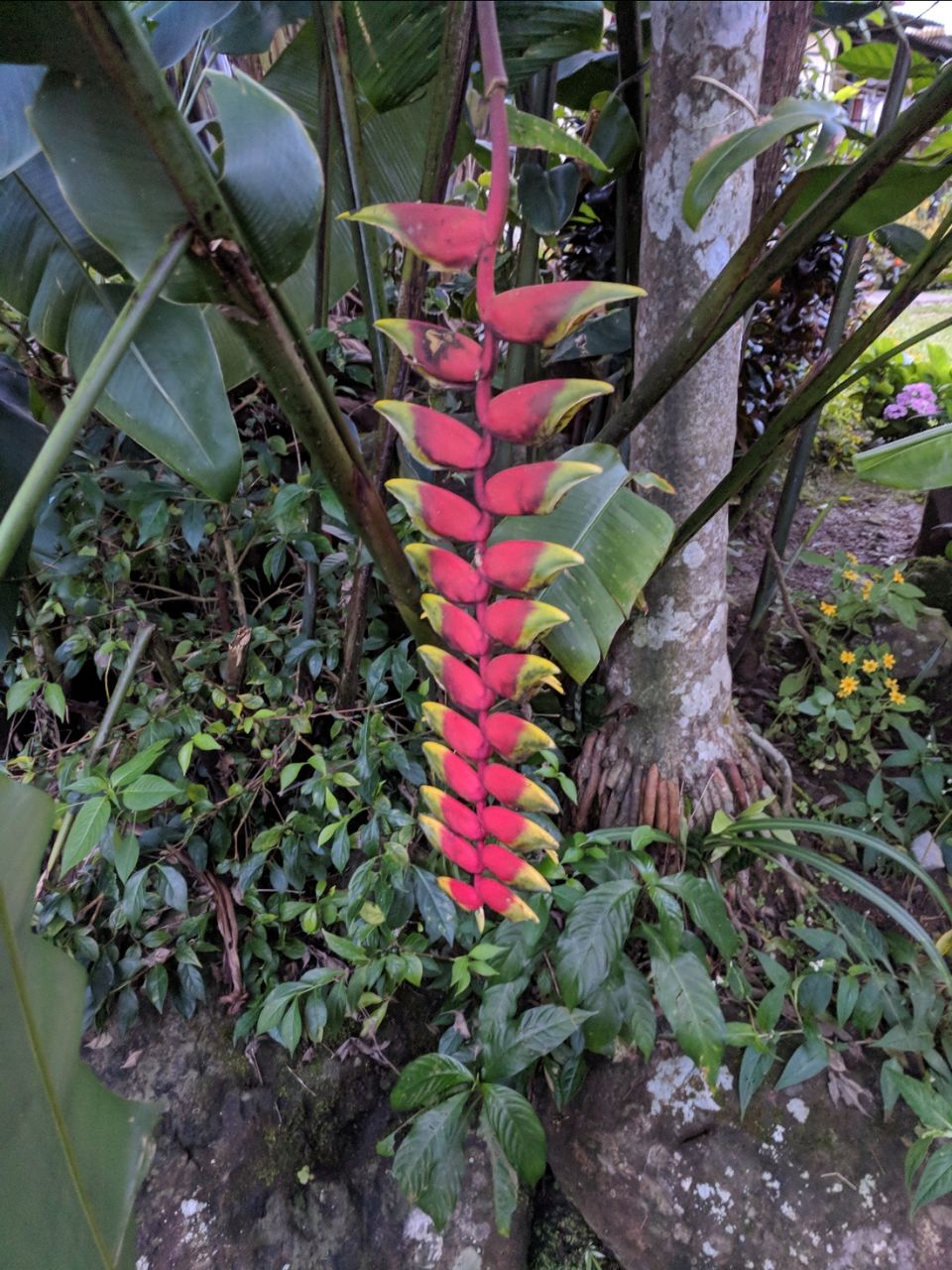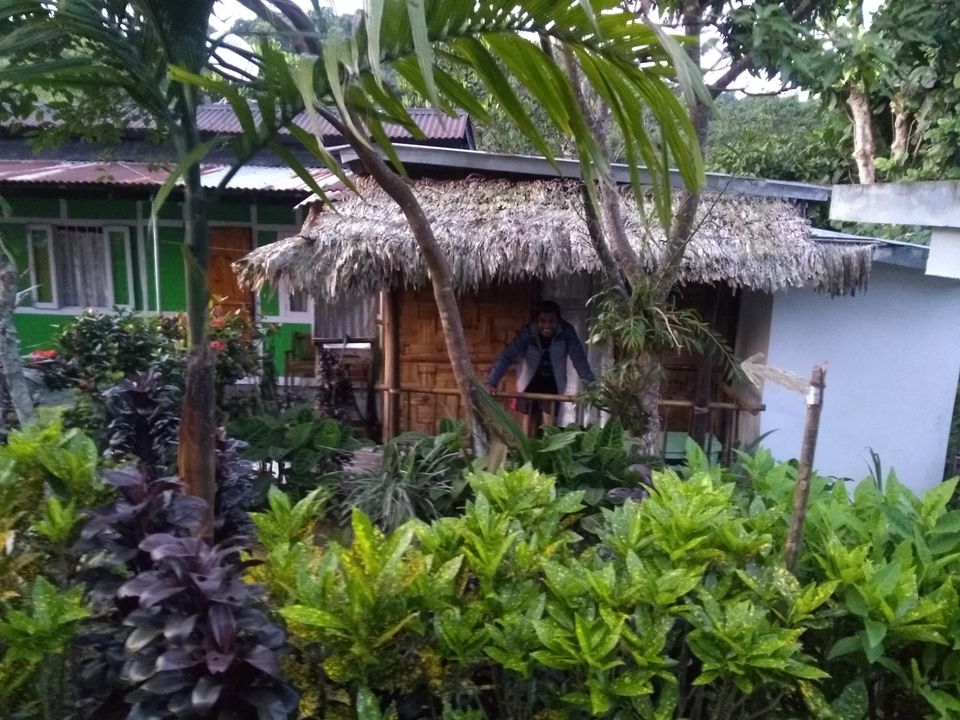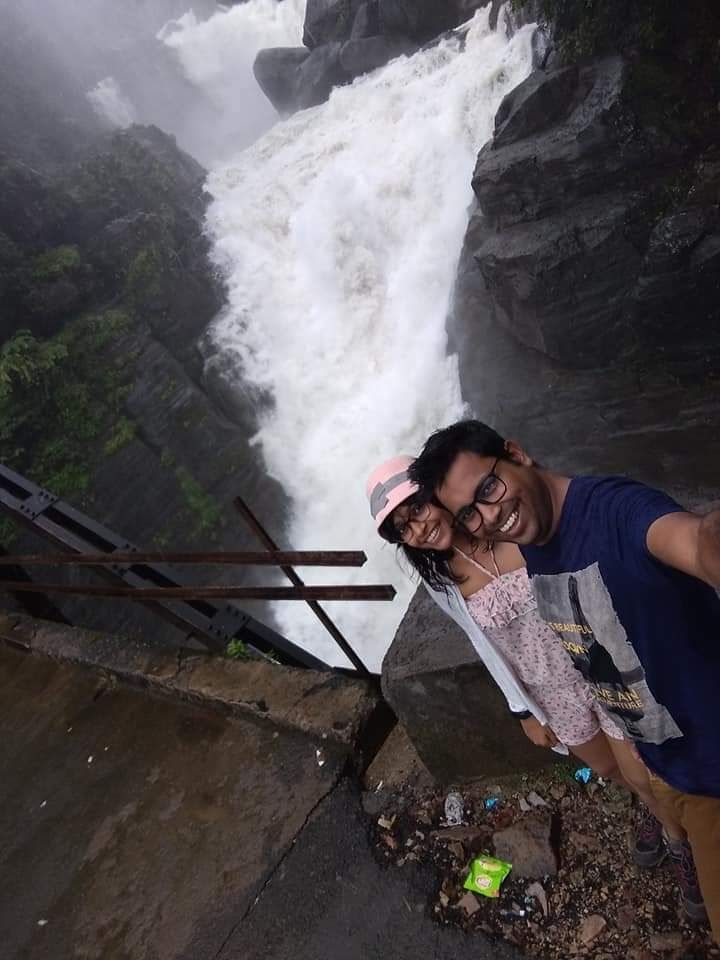 Early morning we left for Shillong.. On way visited Shillong peak .. Shillong local sightseeing,- Elephanta falls, Lady hydri park, few museums and parks,tea garden , famous Dylan cafe .. Night stay in Shillong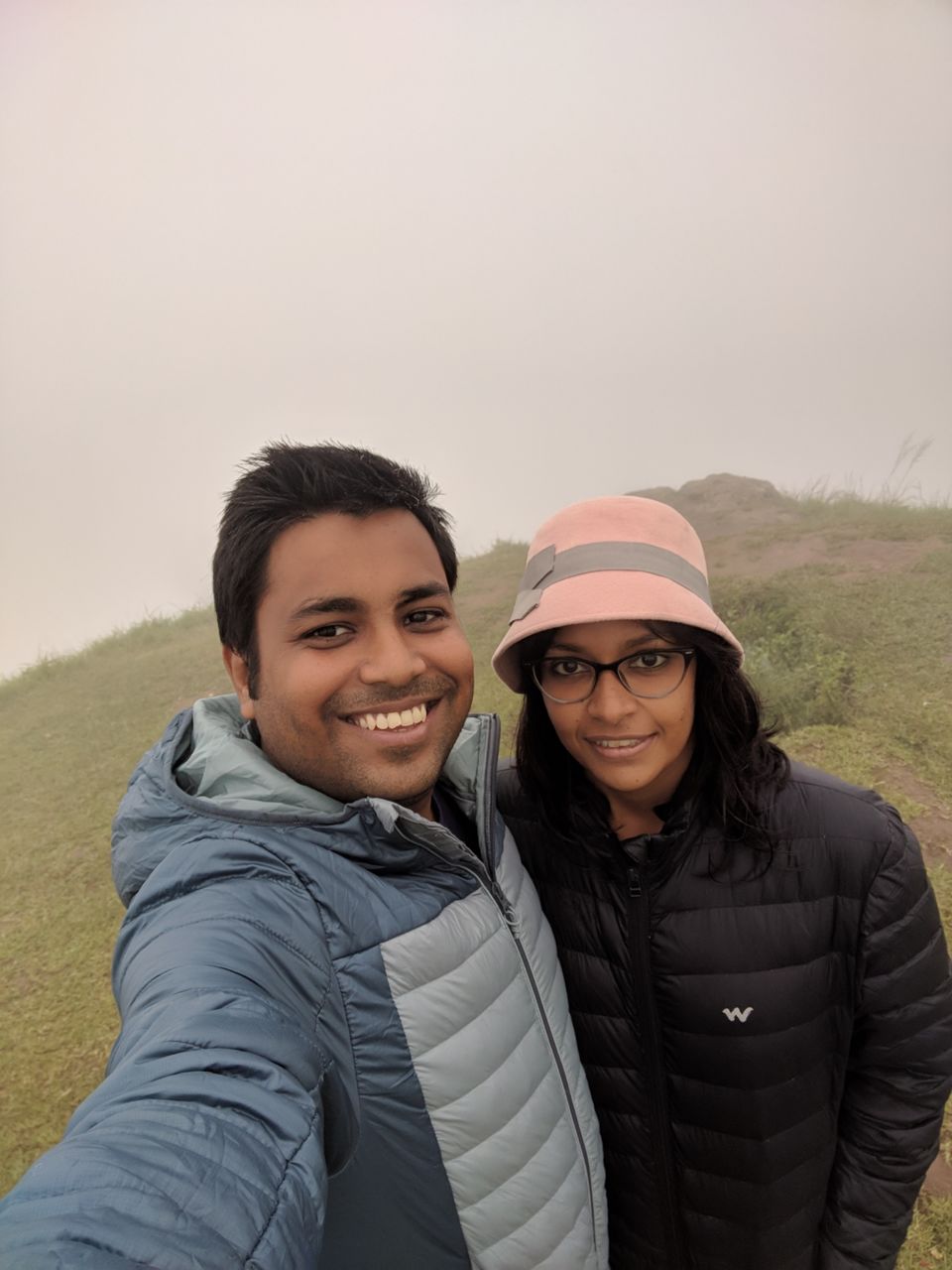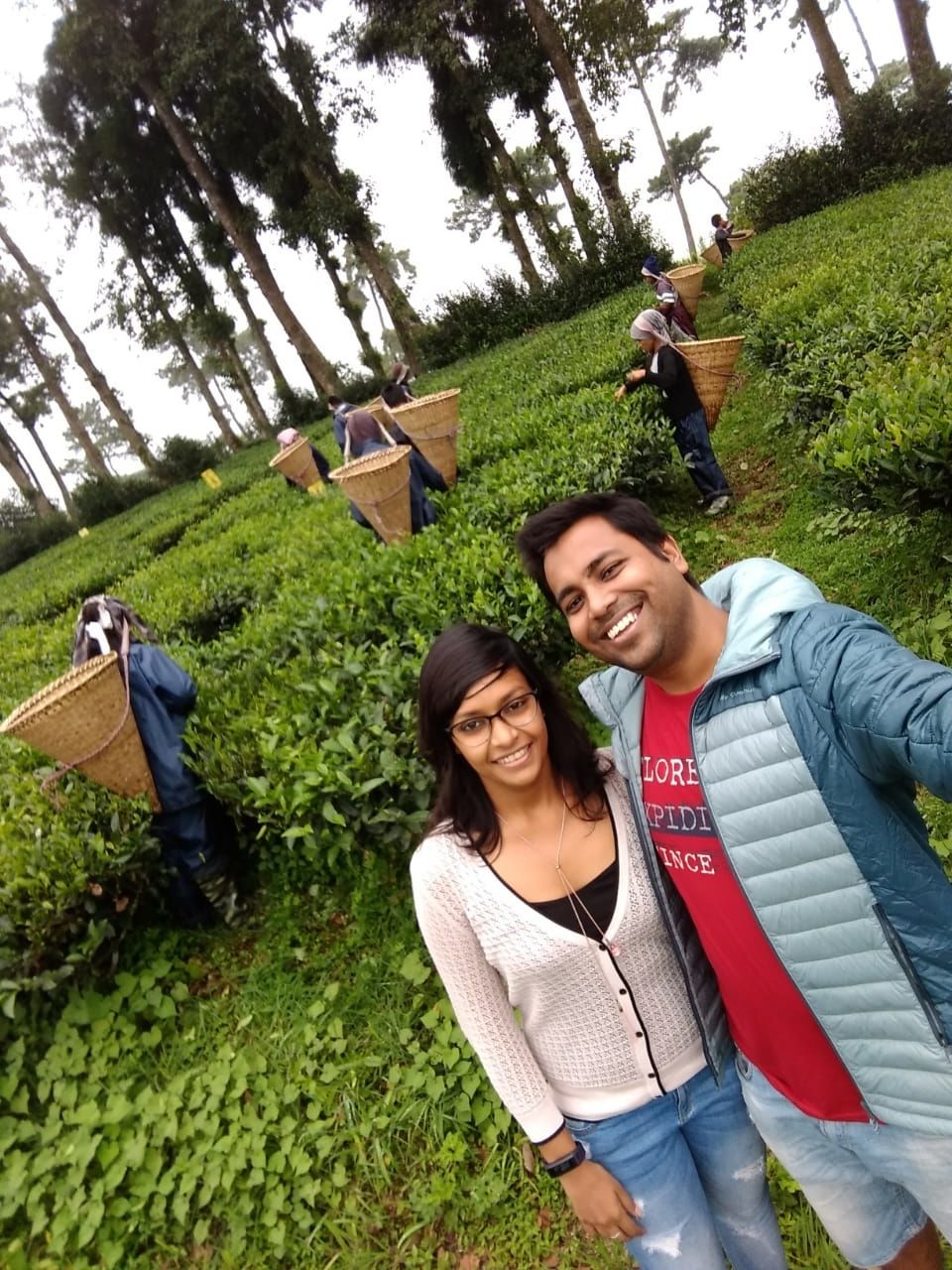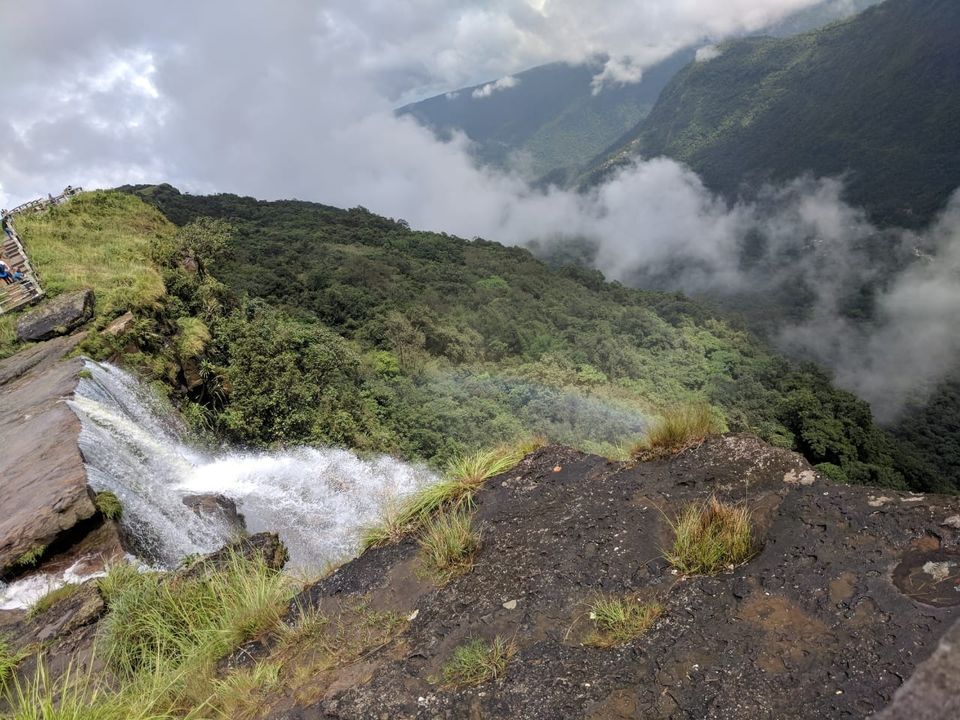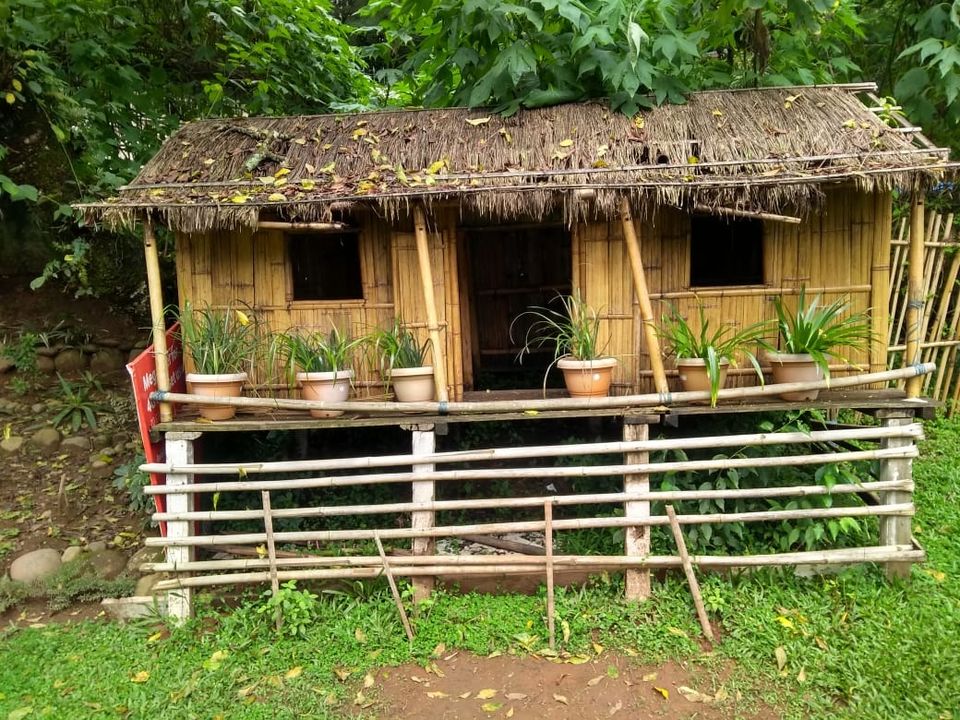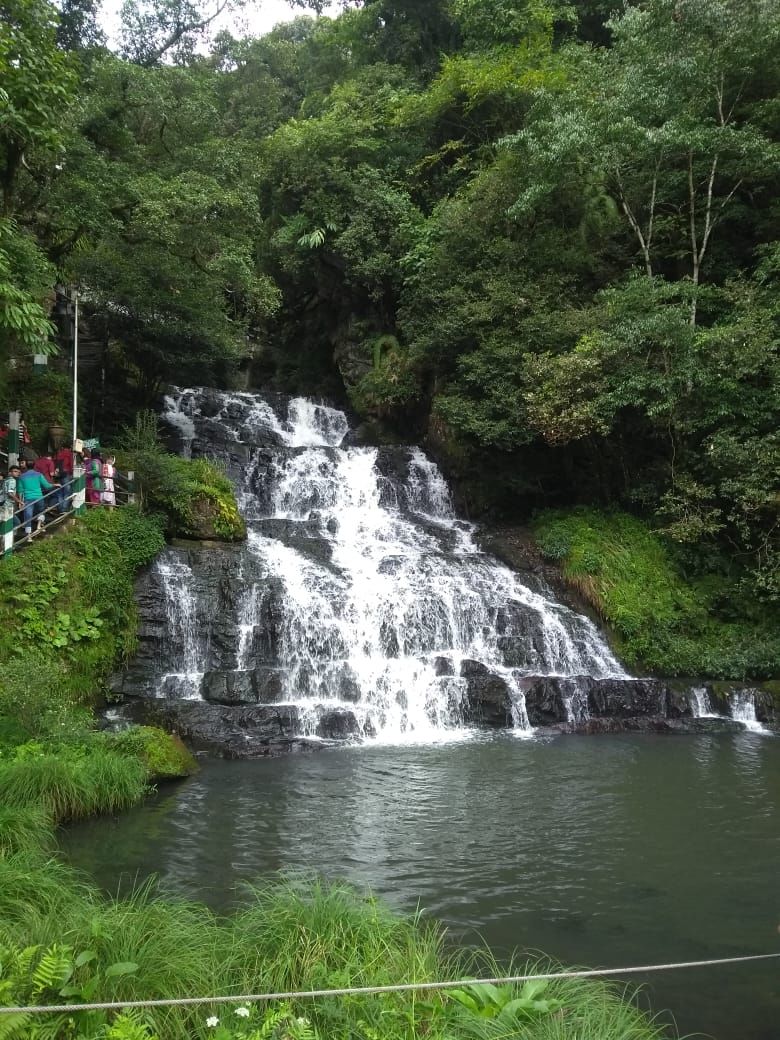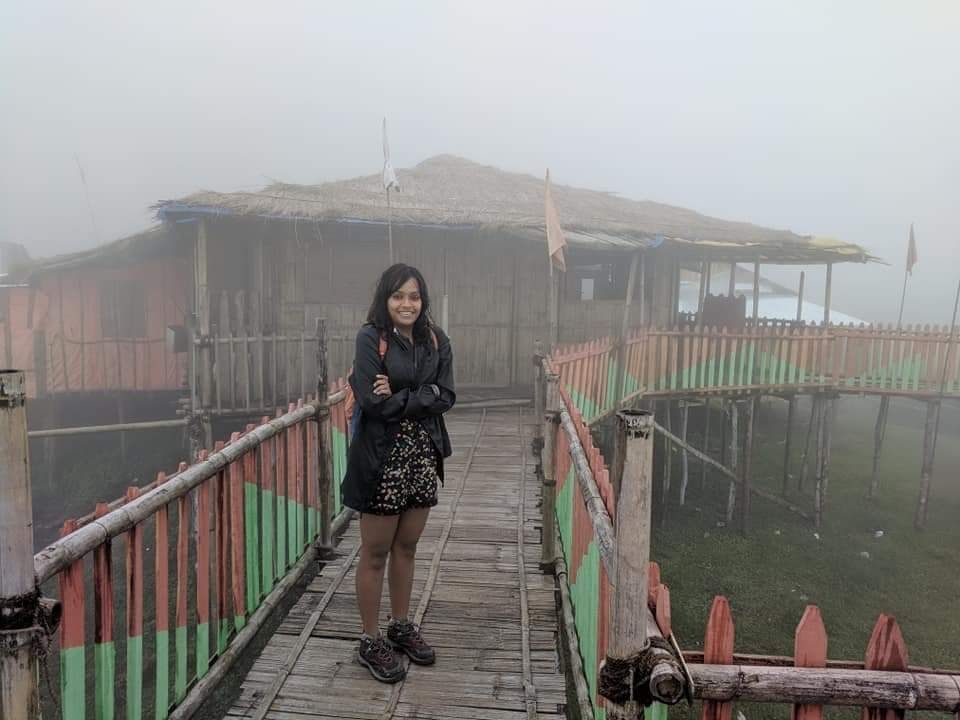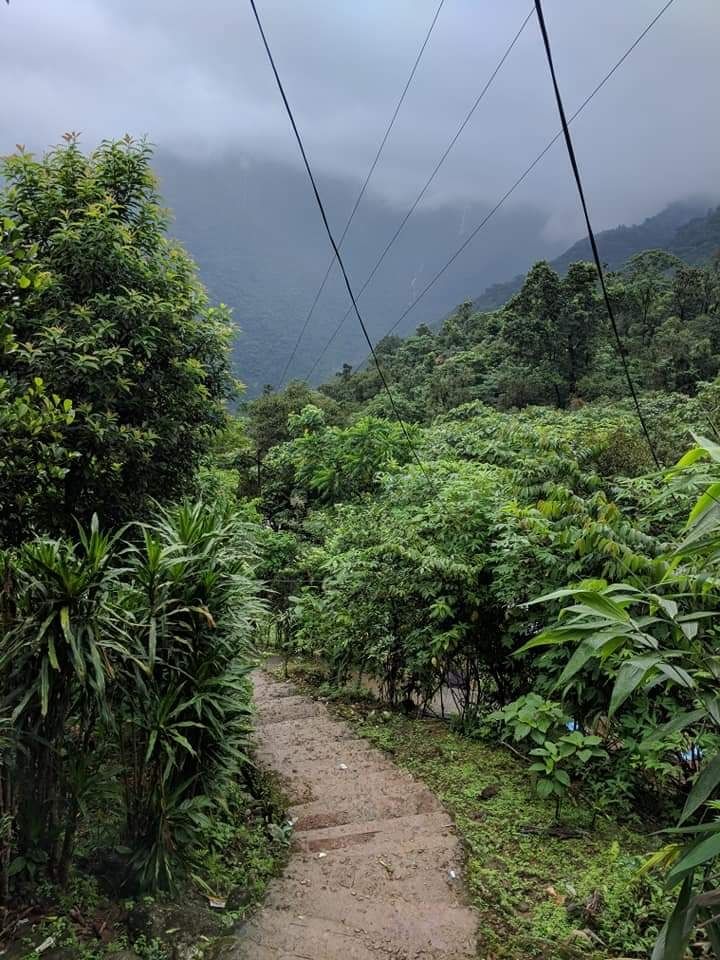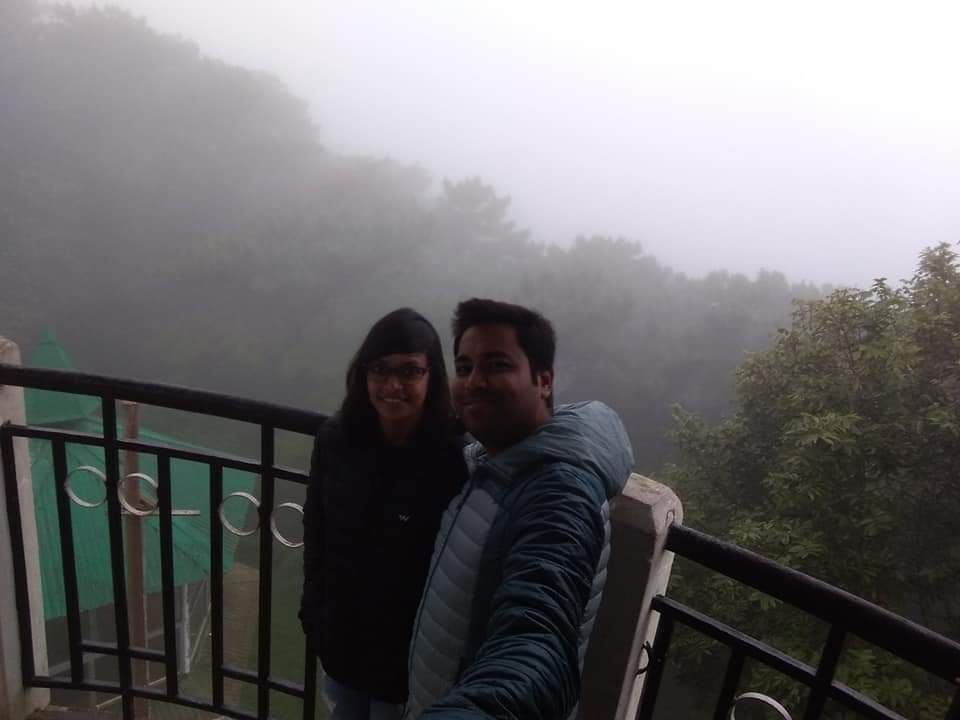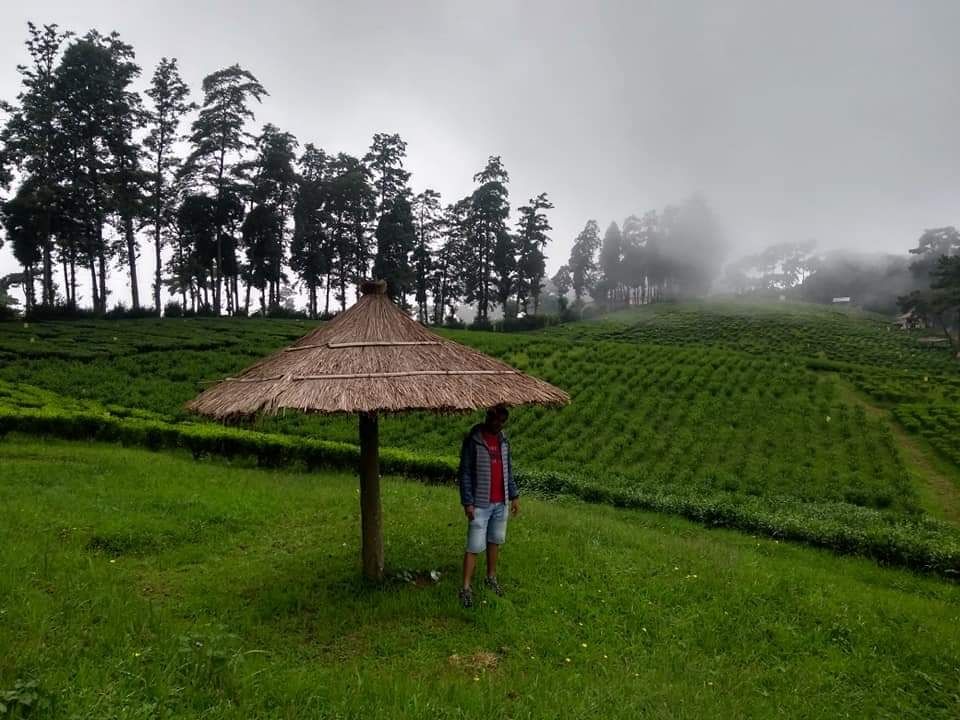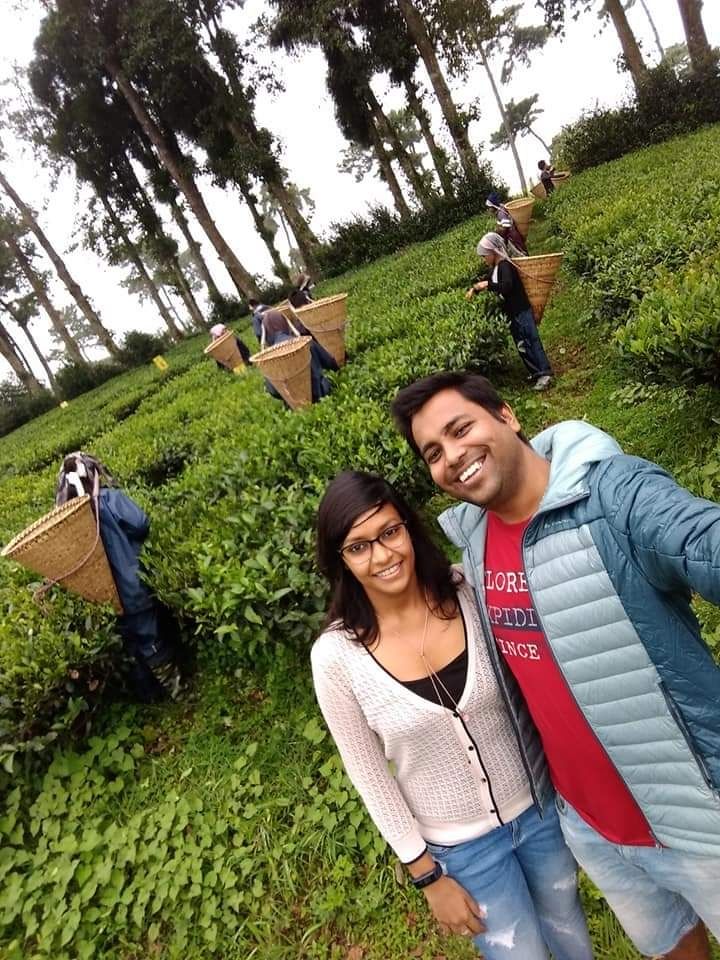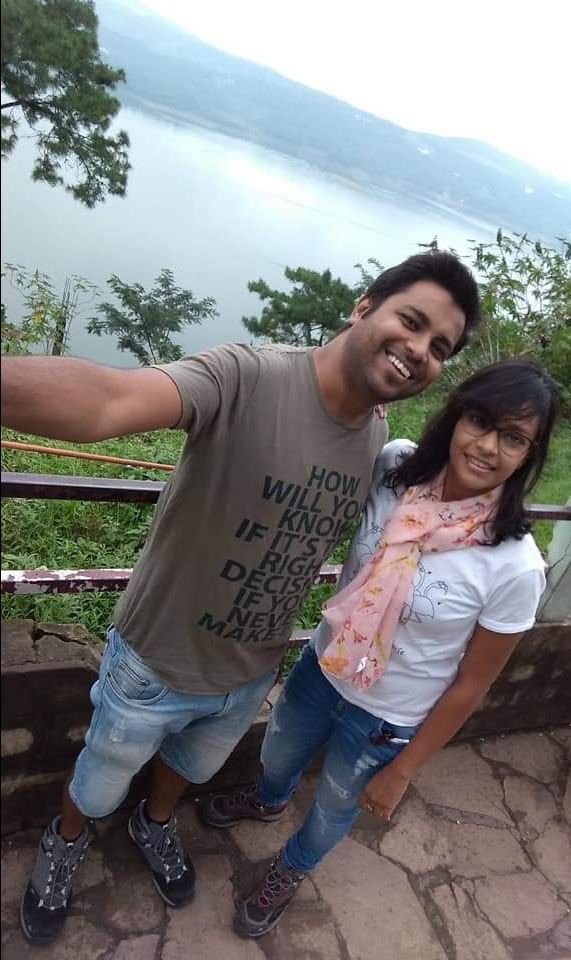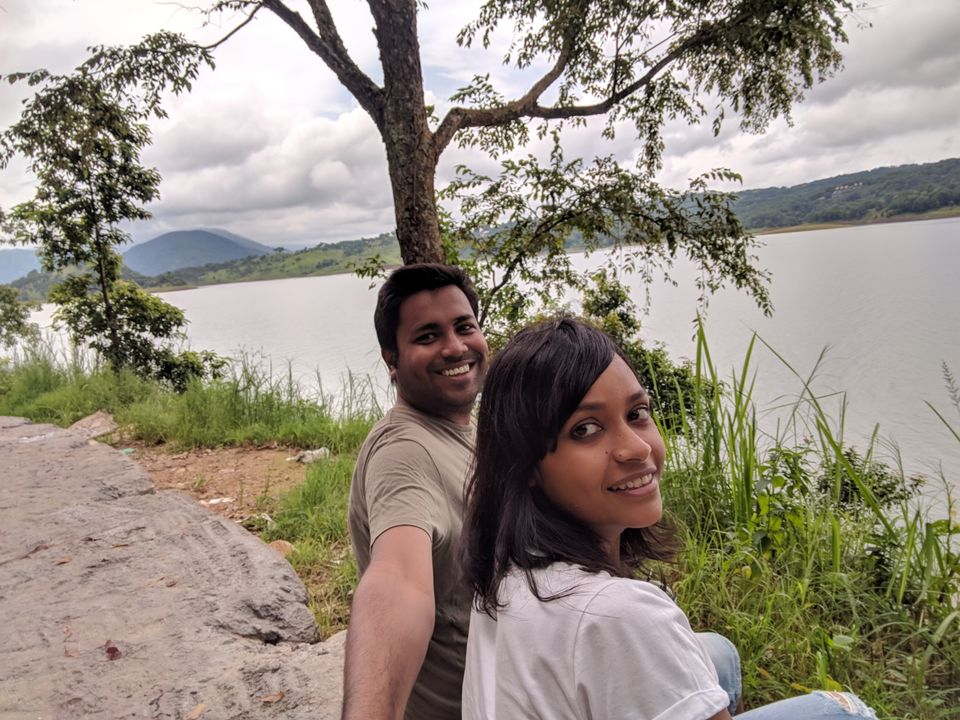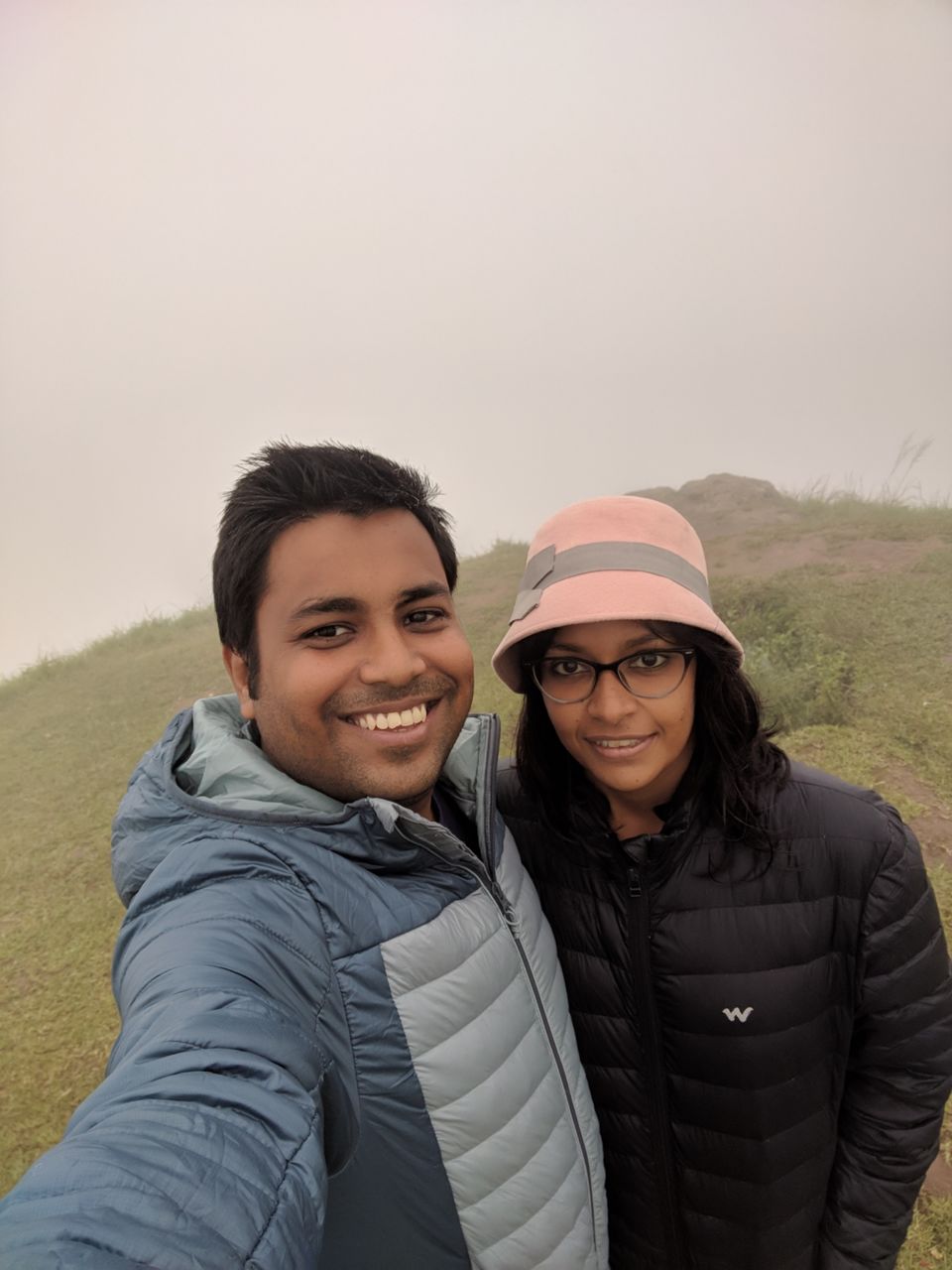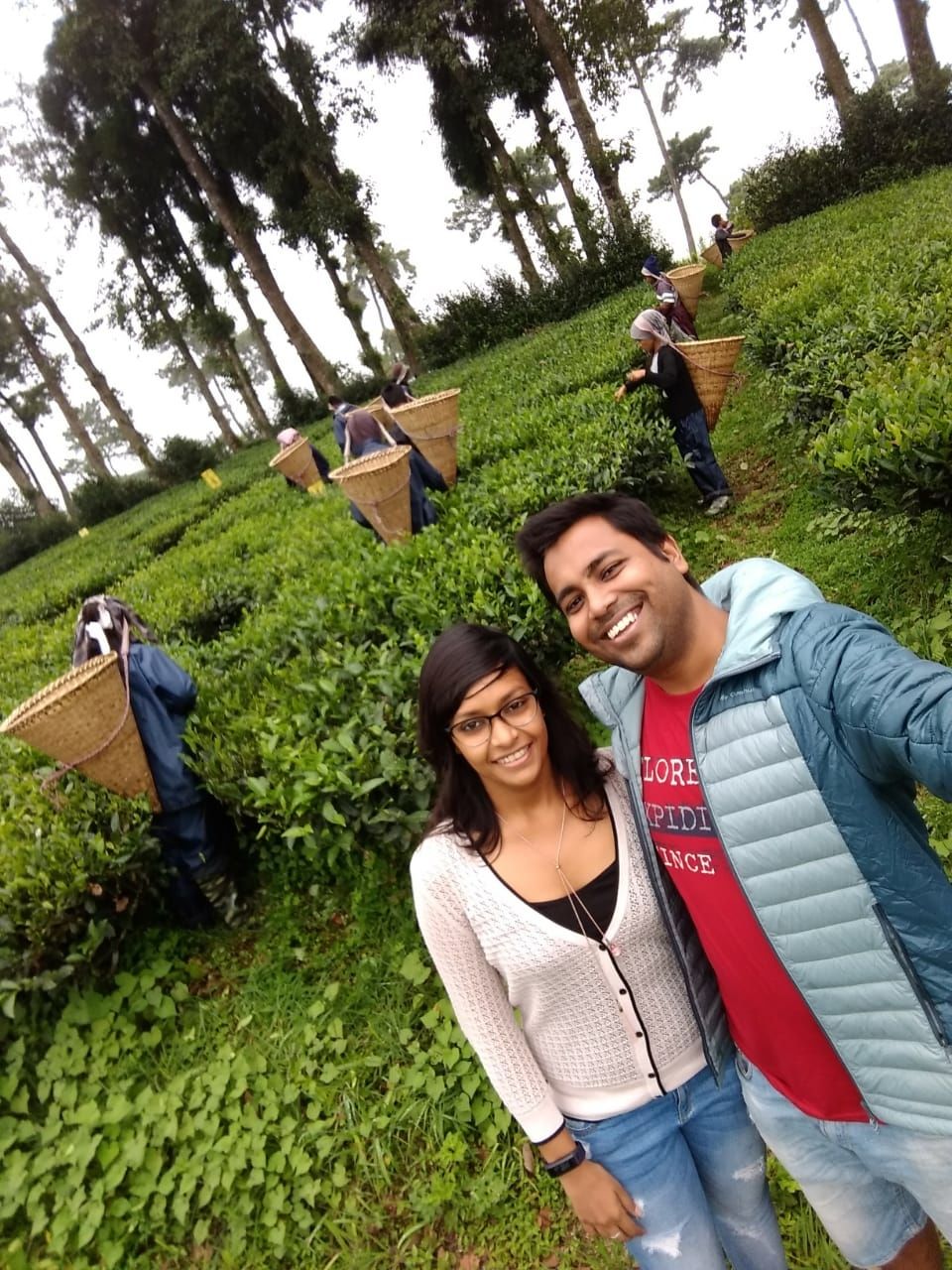 This being the last day of our trip, we left for Guwahati. Visited Kaziranga National park and Pobitora wildlife sanctuary.Because of rainy season only few parts of park was open. Sorry no photos of this day..Took a evening flight for Delhi..