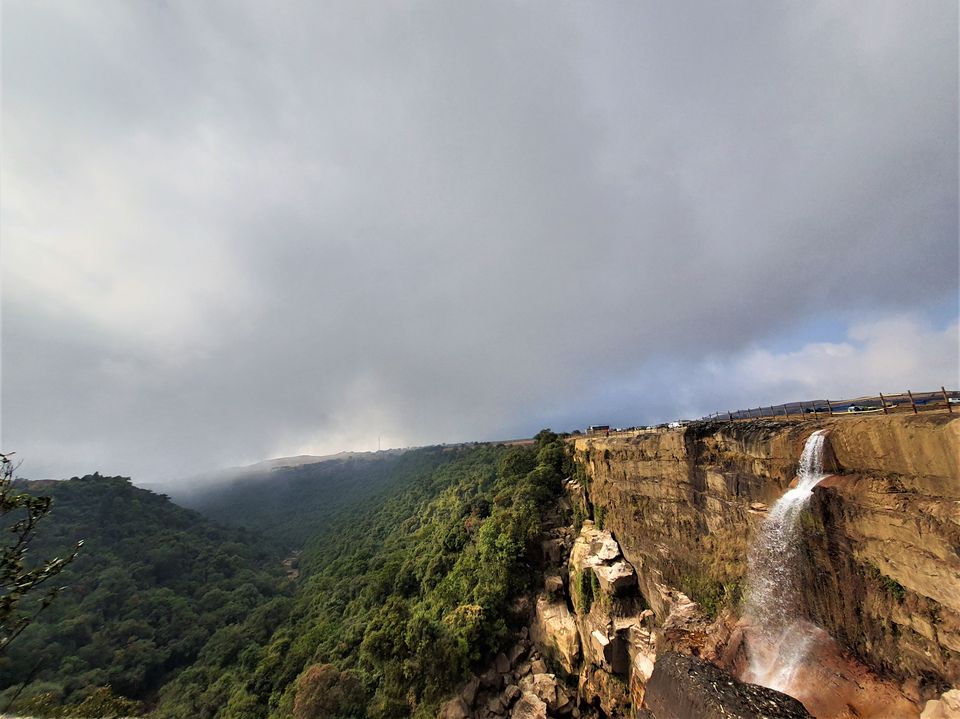 Amidst the Covid time, we finally planned to break out from the work from home routine and visit some place during December break. After whitelisting and rejecting a lot of places our heart finally set upon North East India visit. Since we almost had a week, we limited our trip to visit two states i.e. Assam and Meghalaya while making sure to bring back the best memories.
Day 1- Dec 26th,2020
Bangalore to Guwahati
We reached Guwahati in the morning and took our pre booked cab to Shillong. It took us approx. 3.5 hrs to 4 hrs to reach Shillong.
On the way to Shillong we stopped for an hour at Umium Lake, a nice place for locals to hangout and picnic. Covered by lush green beauty this place would make you fall in love with the remaining trip even before it commences.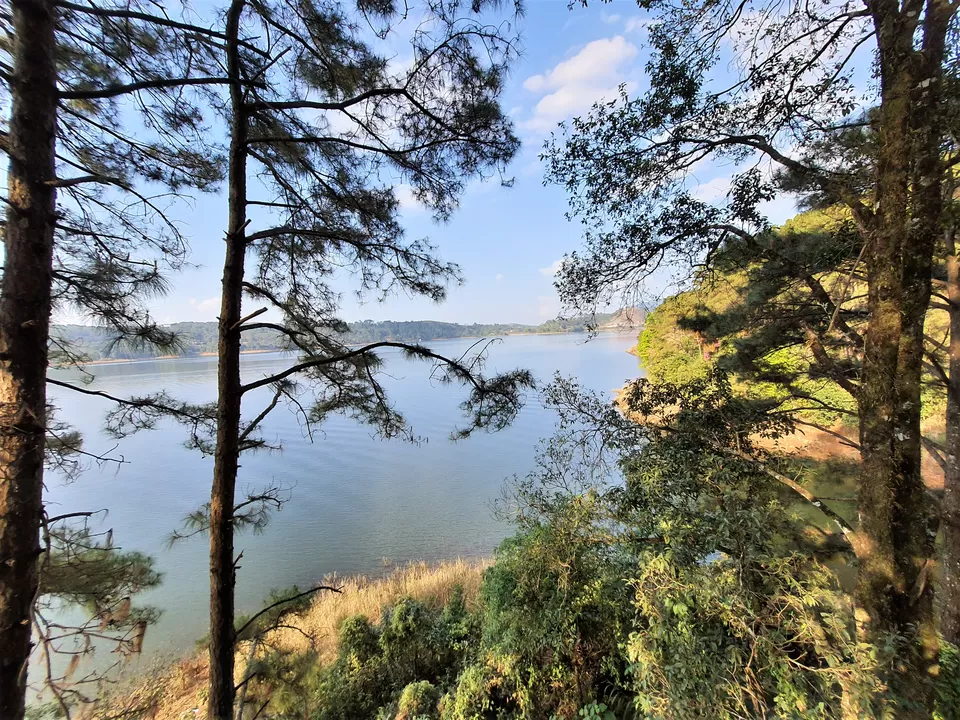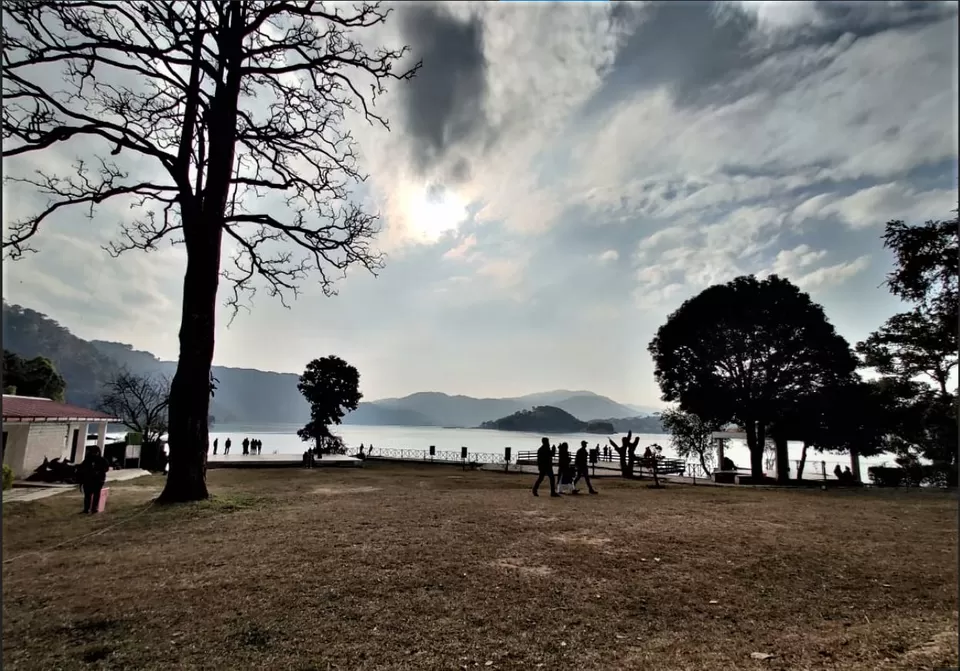 Around 4 in the evening we reached Shillong, checked in to our hotel, relaxed for some time and headed towards Police Bazaar. This is a main market in Shillong, fully crowded with tourist, locals, shopkeepers, street-side market-selling all kind of woolens, food vendors serving noodles, Gol-Gappas, Jhaal- Muri, Momos. A nice place to enjoy a lively evening.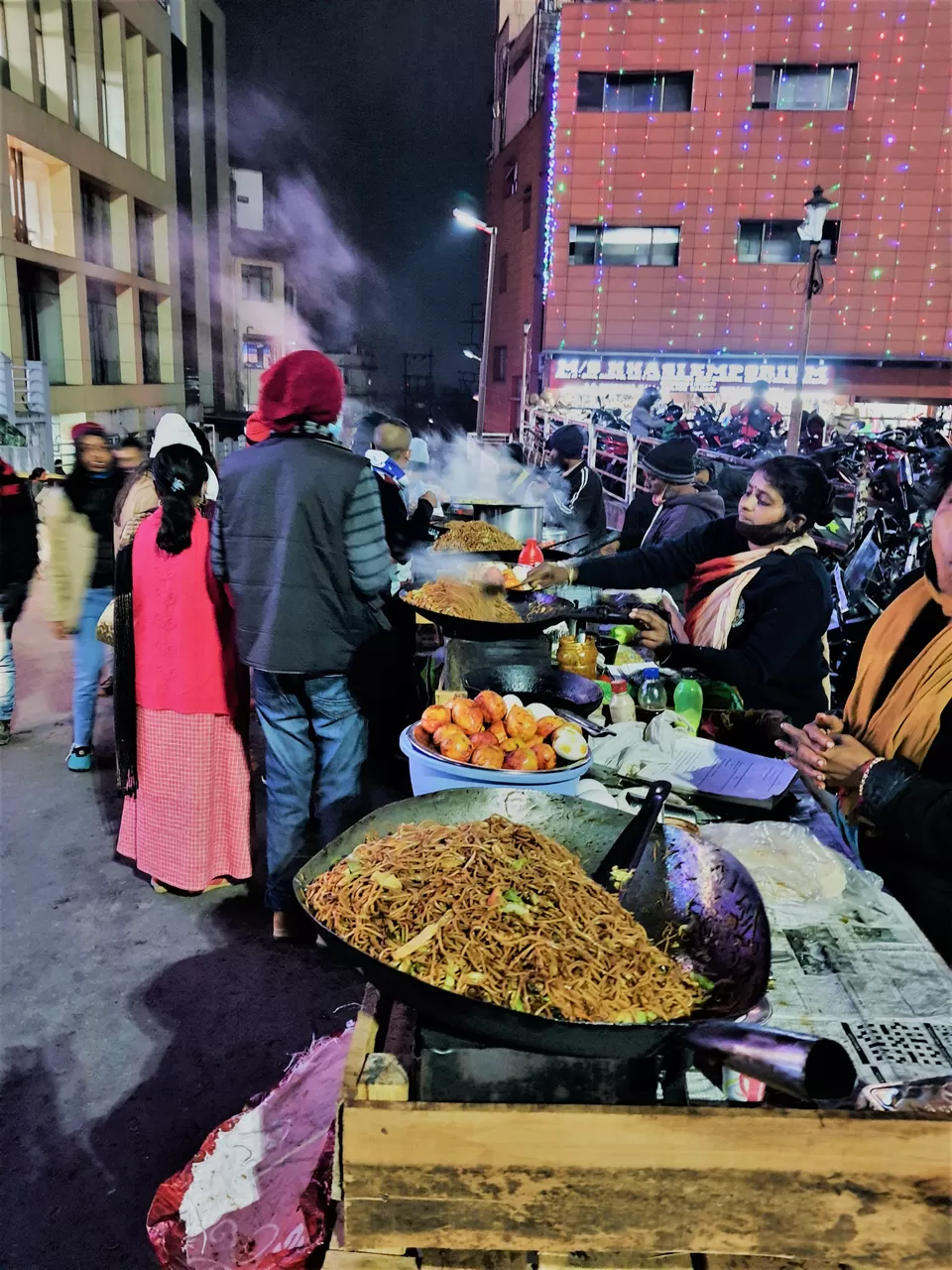 Day-2- Dec 27th,2020
Shillong-Cherrapunji-Shillong
The second day started with our journey towards Cherrapunji. We did cover few places on the way, which were not part of our original itinerary. They turned out to be worthy places to visit.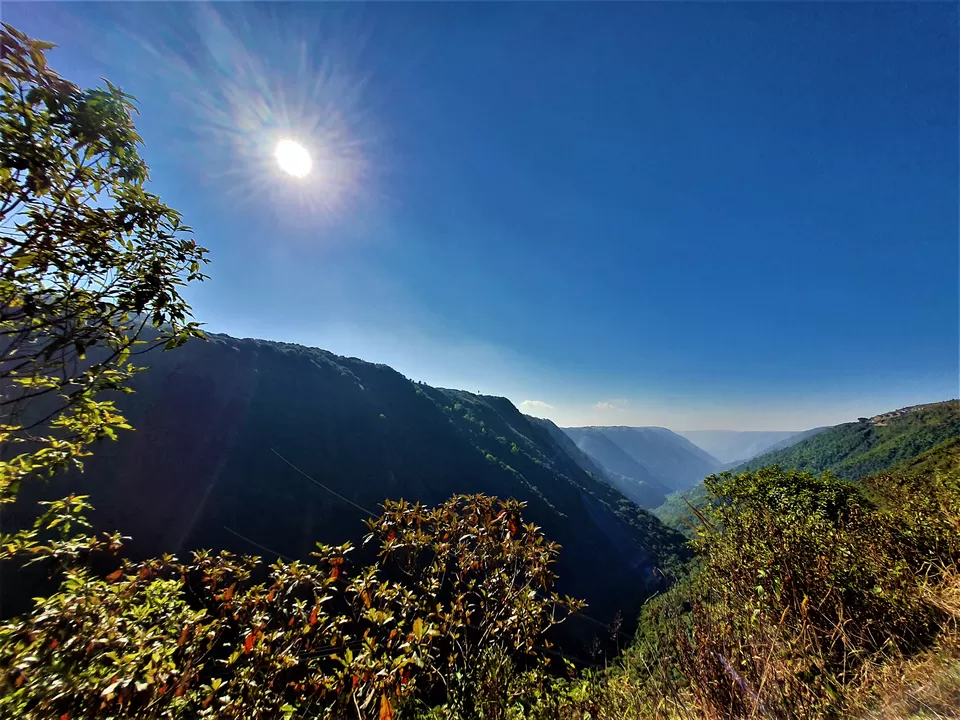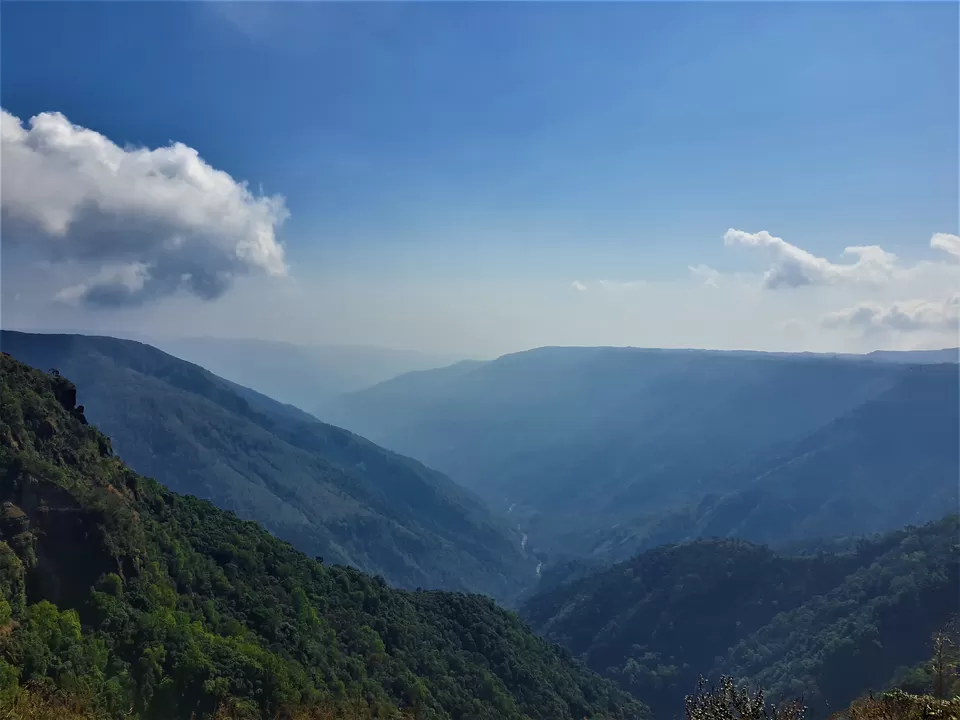 Garden of caves- The first stop on our way to Cherrapunji was the beautiful Garden of Caves.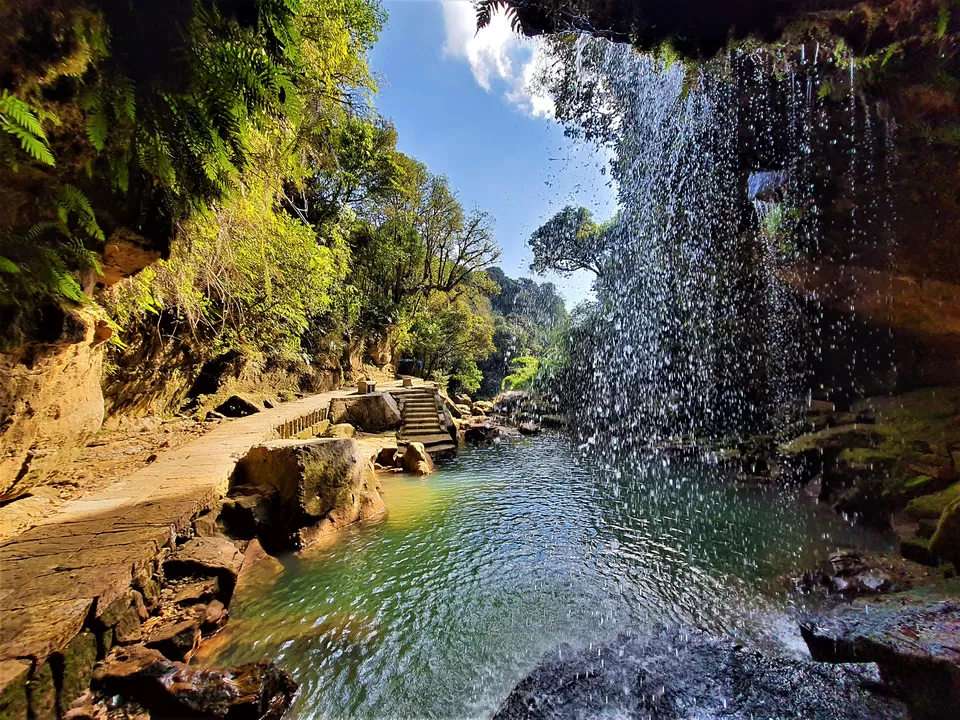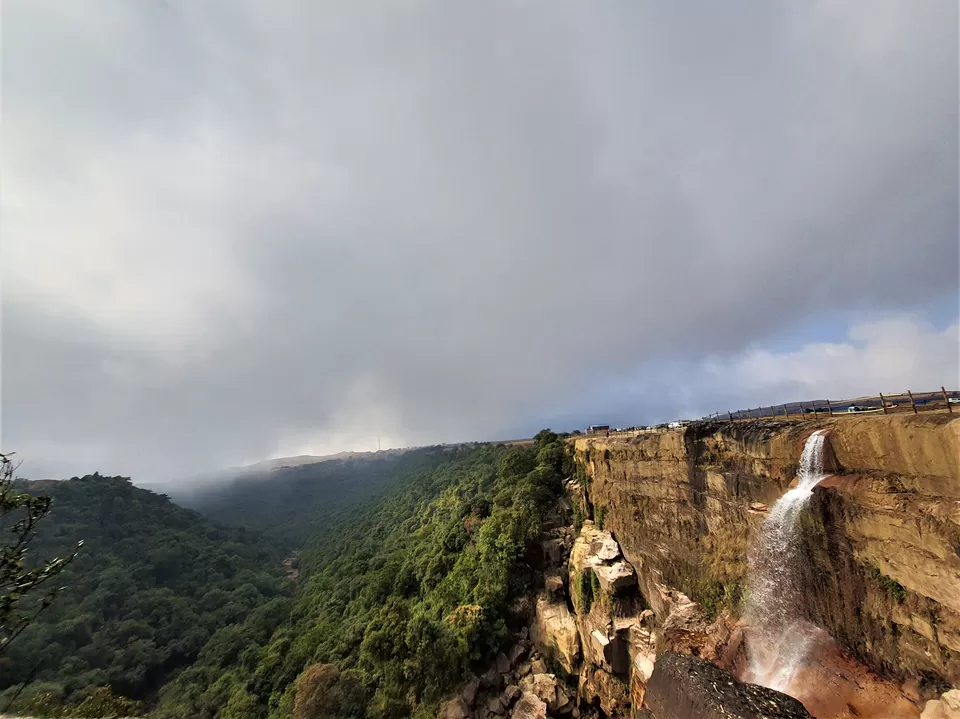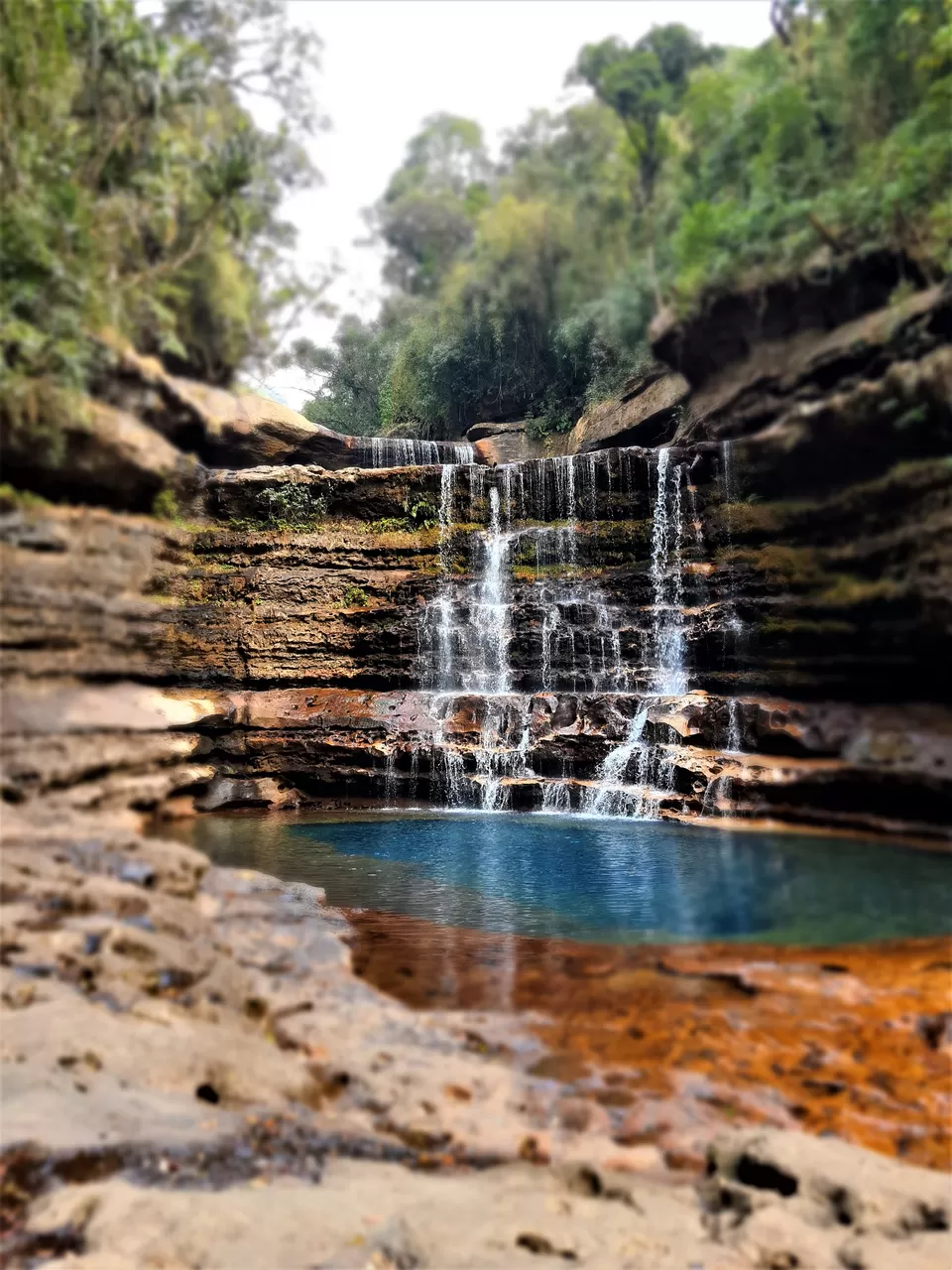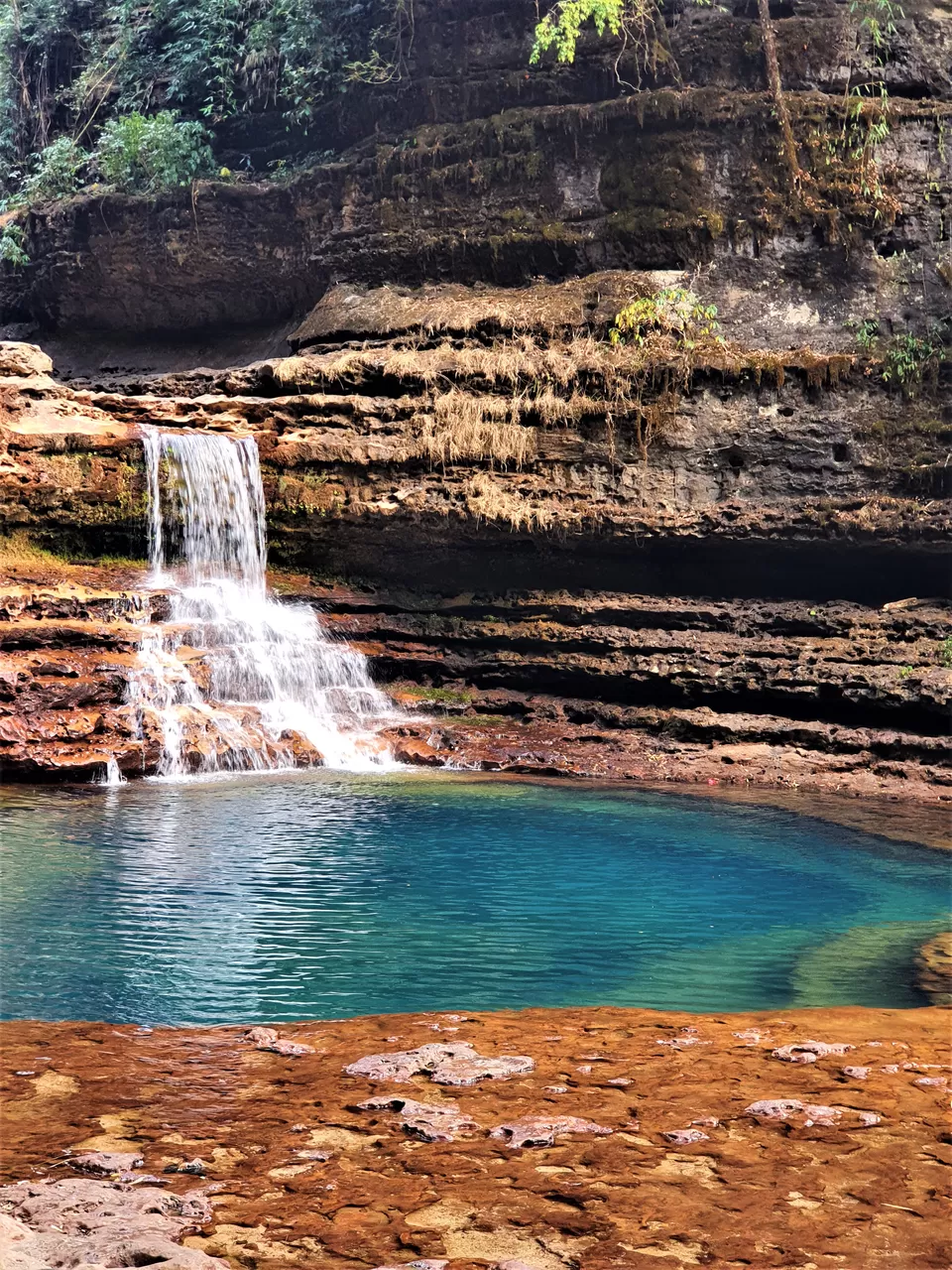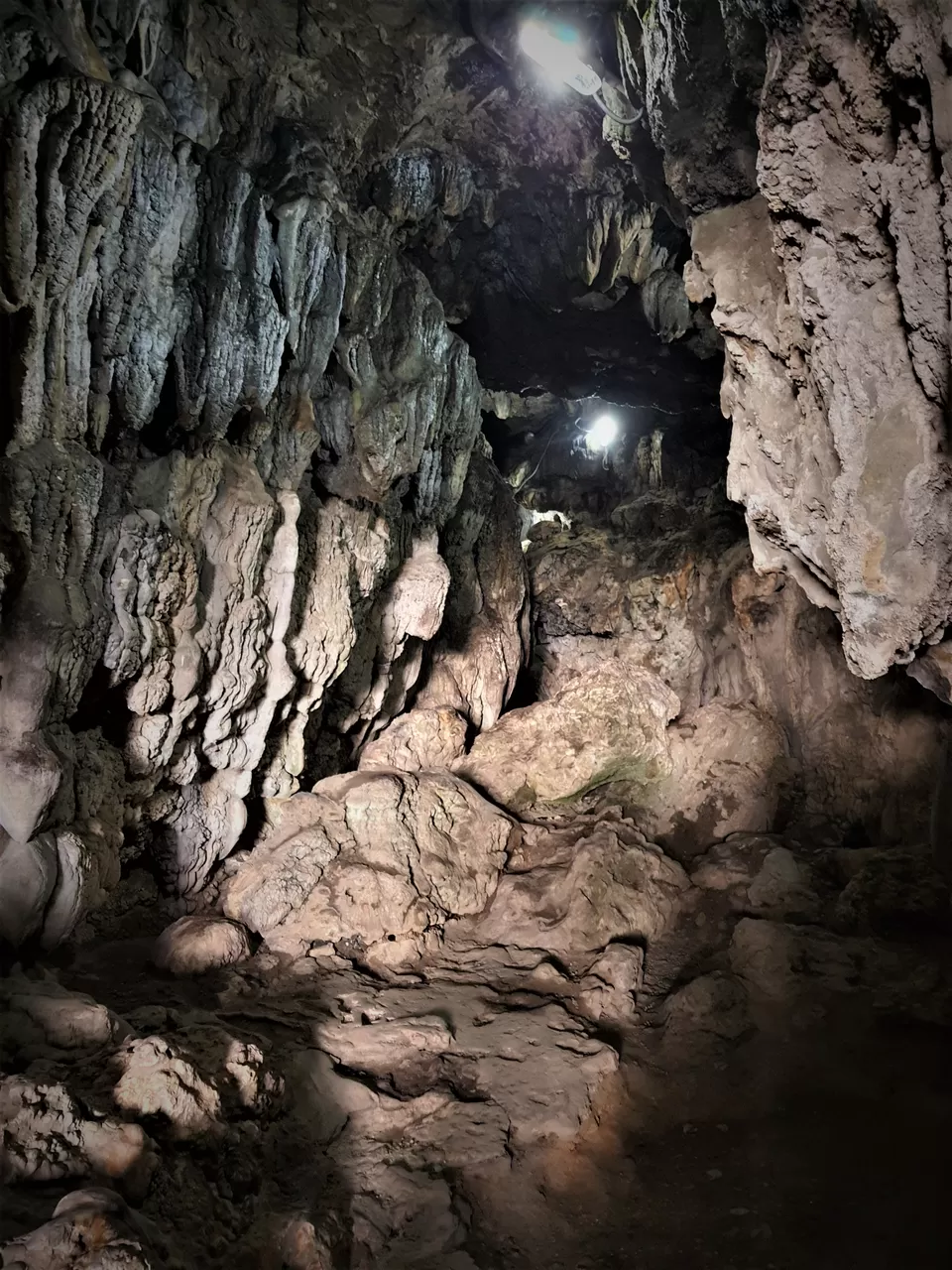 We did visit seven sisters falls but because of the season, it did not have enough water. Perhaps all the water falls we visited were short on water volume as it was not a rainy season. Yet they all looked beautiful like crystal pieces. I was just wondering how exquisite they would have looked during monsoon time.
Day 3-Dec 28th,2020
Shillong-Dawki-Shillong
Day three and our plan was to visit Dawki- a town in west Jaintia Hills district in Meghalaya. Close to Bangladesh border, here lies a beautiful crystal clear lake. A delightful boat ride marked the start of another fantastic day.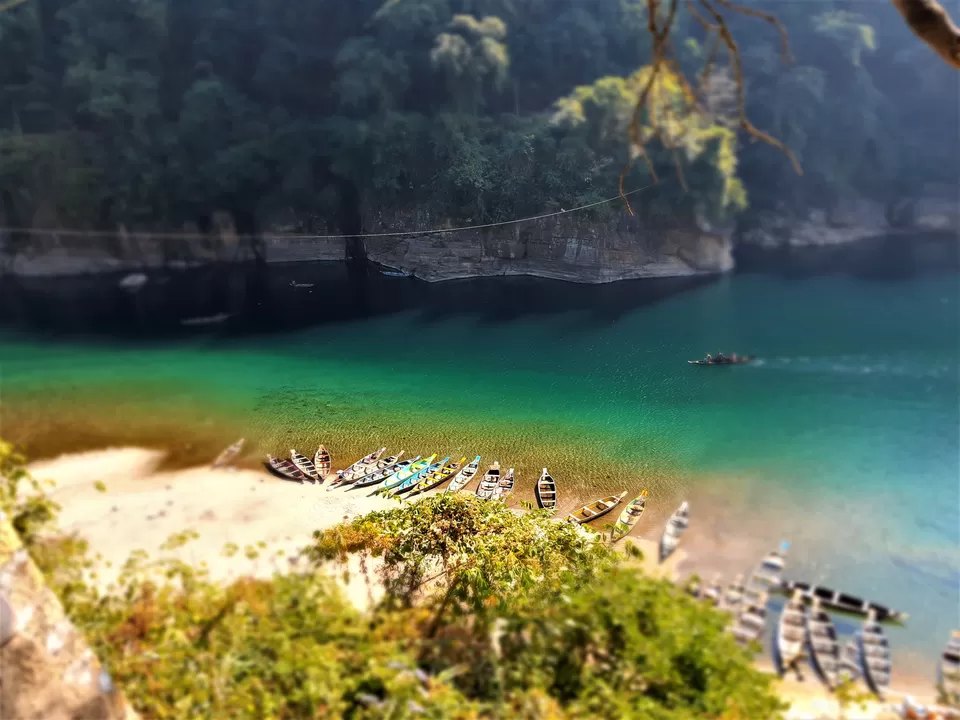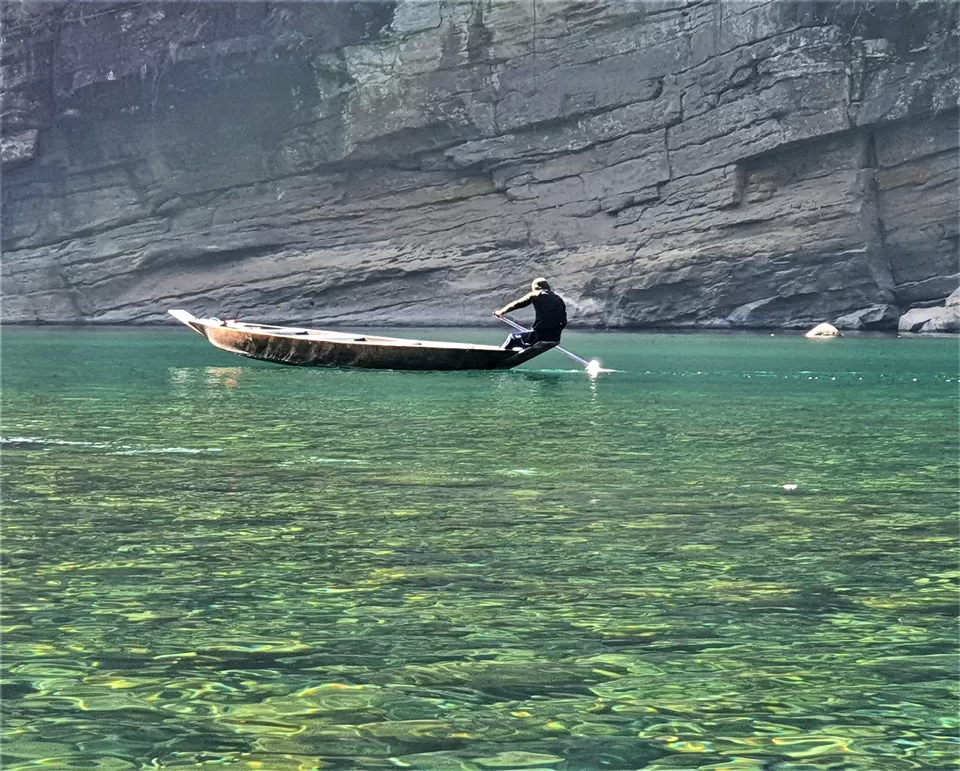 A little ahead of Dawki, is situated Bangladesh Border.
On our way back to Shillong, we paid a visit to the Single Decker Living Root Bridge and Mawlynnong town- the cleanest village in Asia.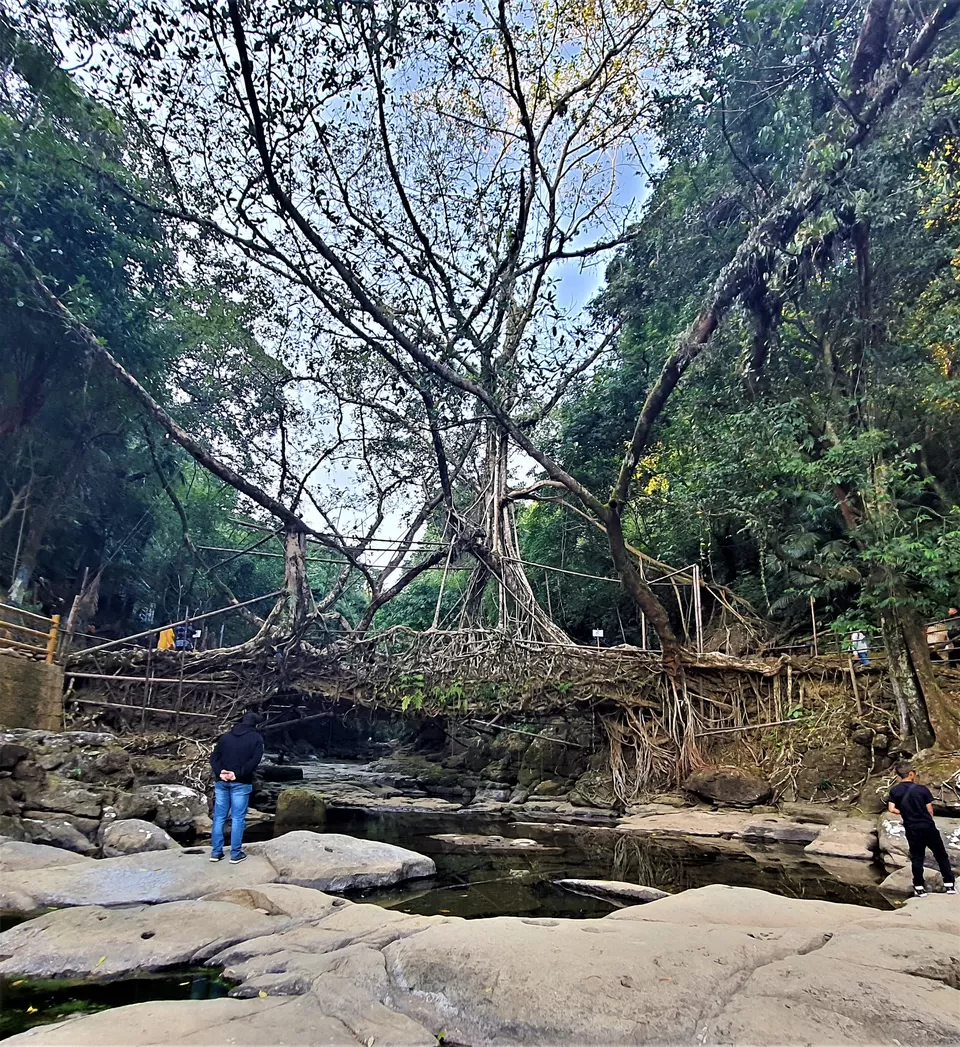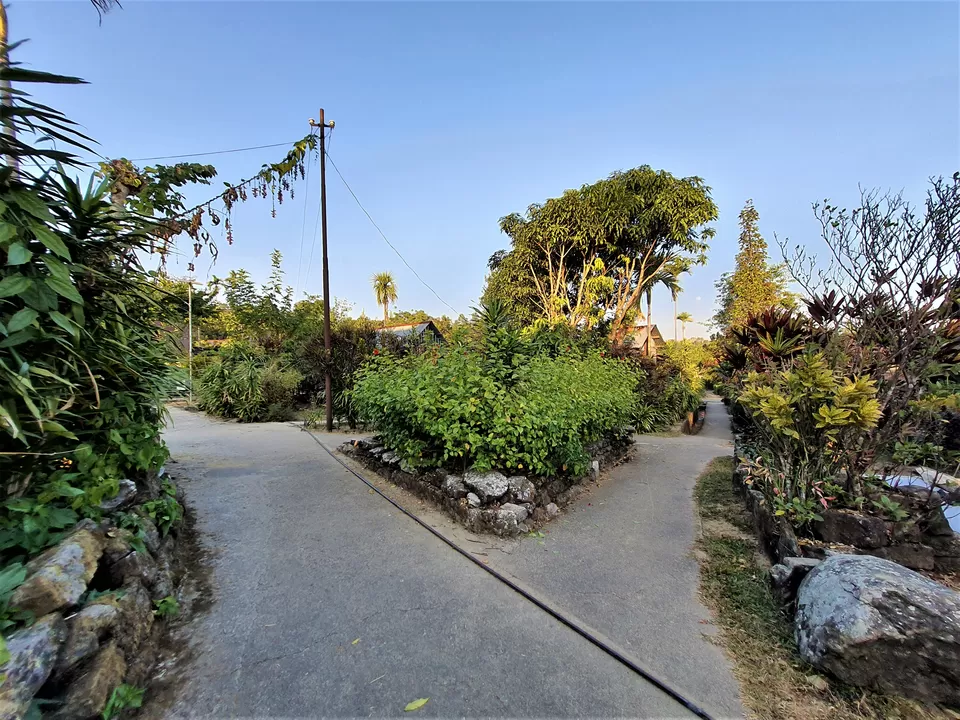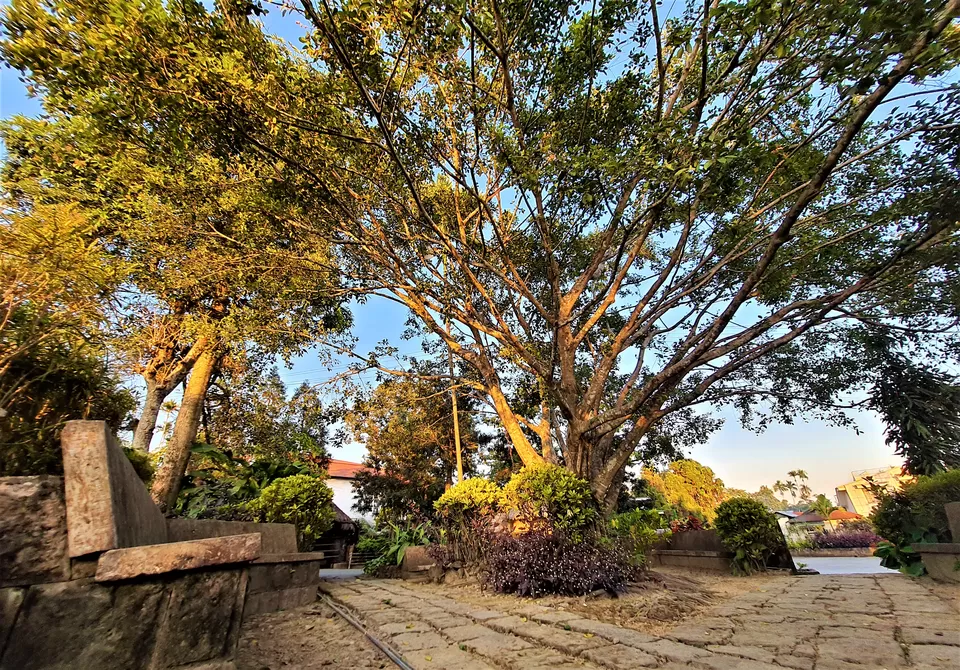 Shillong - Kaziranga National Park.
Day 4 marked the long ride to Kaziranga National Park in Assam from Shillong. This place is famous for it being a natural habitat to Indian one-horned Rhinoceros. To get a good view of Rhinos in their natural surroundings, there are elephant and Jeep safaris operated here.
We started from Shillong in the morning and it took us almost 6 -7 hours to reach Kaziranga. By evening we reached Kaziranga and spent the evening in the resort. The next morning around 5, we left the resort for elephant safari followed by Jeep Safari.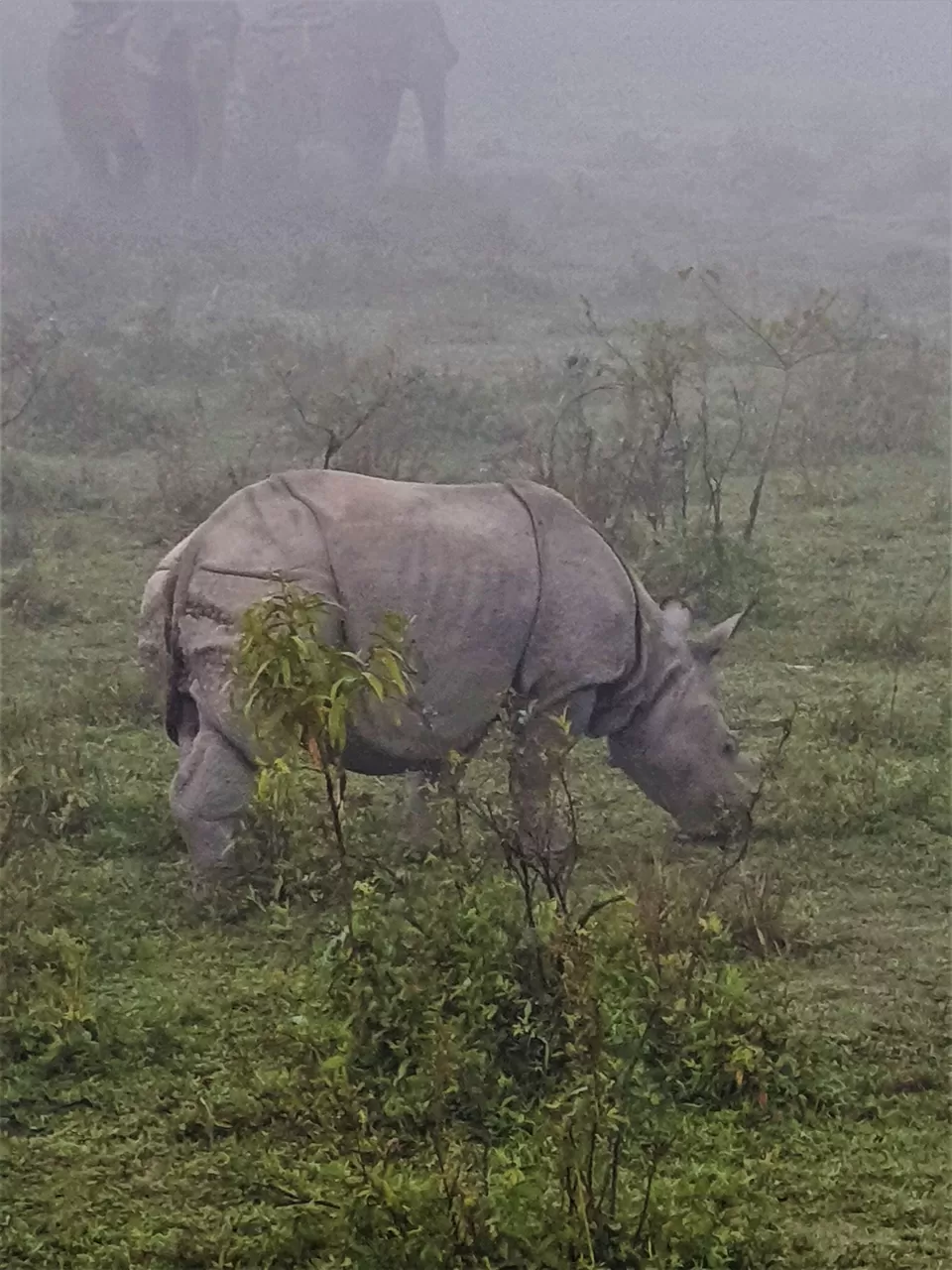 Day5/Day6-Dec 30th and 31st
Kaziranga- Manas National Park
Post the safari in Kaziranga, we left for Manas National Park which is another 7-8 hours Journey from Kaziranga. It is another National park located in Assam close to Bhutan Border. It is famous for tiger and elephant reserve.
Like Kaziranga- here too we had an option for Elephant and Jeep Safari.
We opted for 3 hours long Jeep Safari. They used to have an option for day long safari where they would take you past border to Bhutan. However, the borders were closed because of the pandemic and we could not have that experience.
The forest here was denser than the one in Kaziranga. On the other end of the forest we experienced the majestic Manas river across which was Bhutan's mountain range.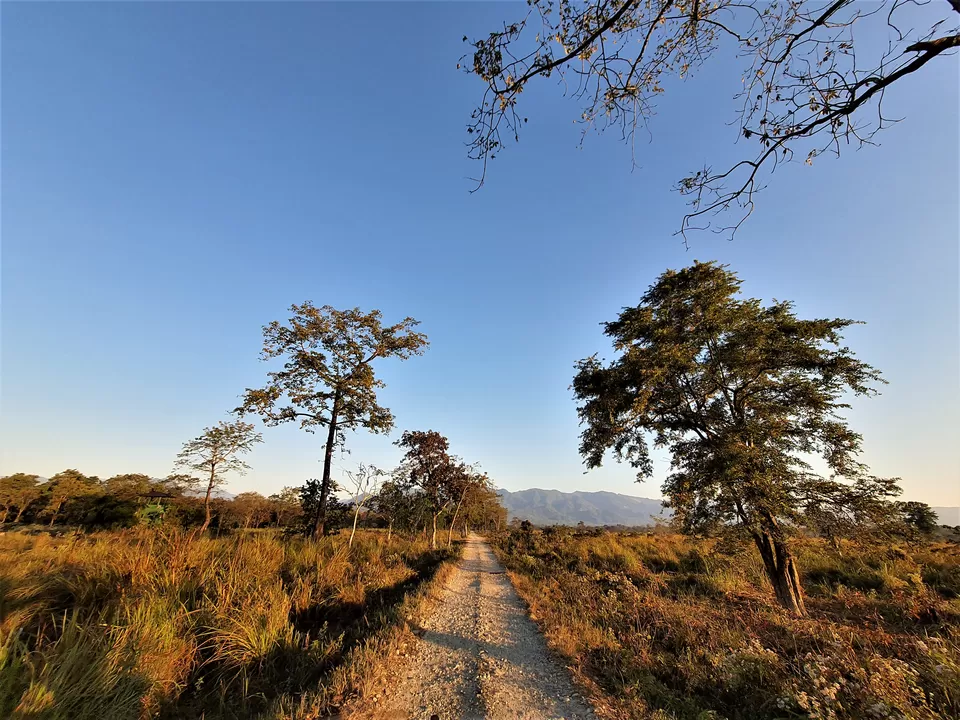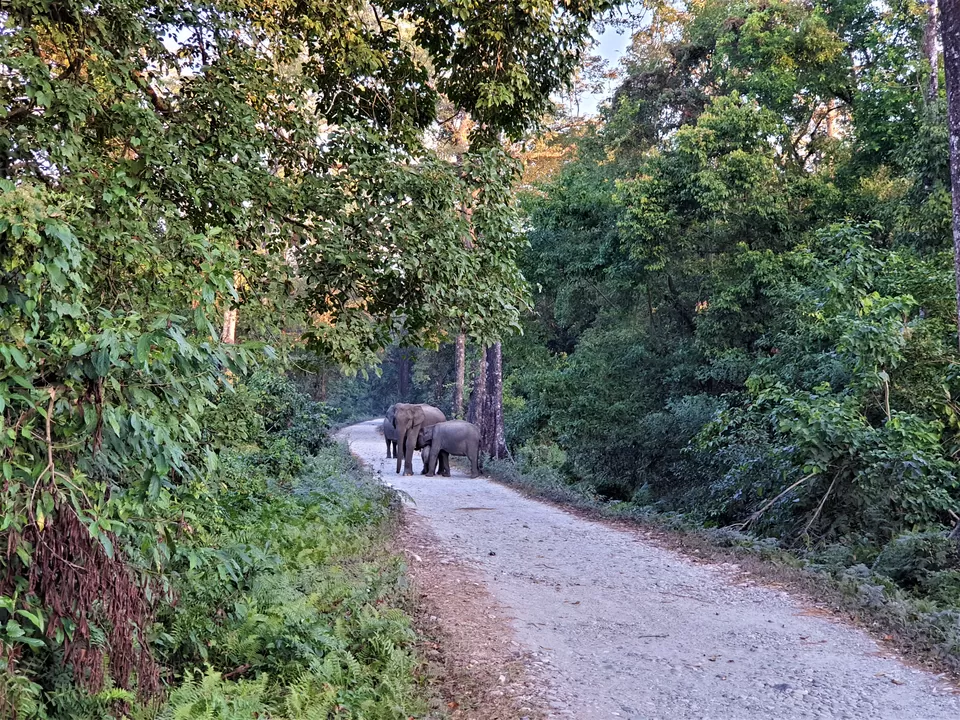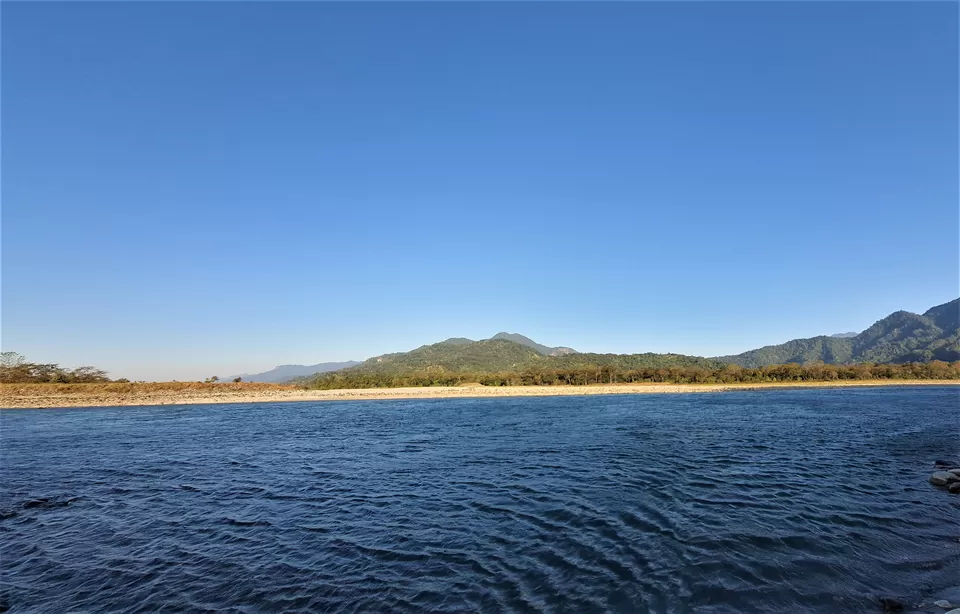 We stayed an additional day in Manas, spent the new year eve amidst the nature and headed back to Guwahati the next day.
Day 7-Jan 1st,2021
Manas-Guwahati
We started from Manas and reached Guwahati in no time. It was approx. 2.5 hours journey. We roamed around the city during the day, visited Kalashetra, Assam Emporium, Kamakhaya Temple, before we finally boarded our flight back to Bangalore.
Suggestions
Trip Weather- it is usually hot during days but cold during the nights. It is recommended to keep woolen which can be used as layering with regular wear.
Tip- The sunset happens early i.e. by 4:30 PM. Hence it is suggested to leave hotel early by 8 AM, cover the places during the day and spend the time post 4 PM in heading back to Hotel.