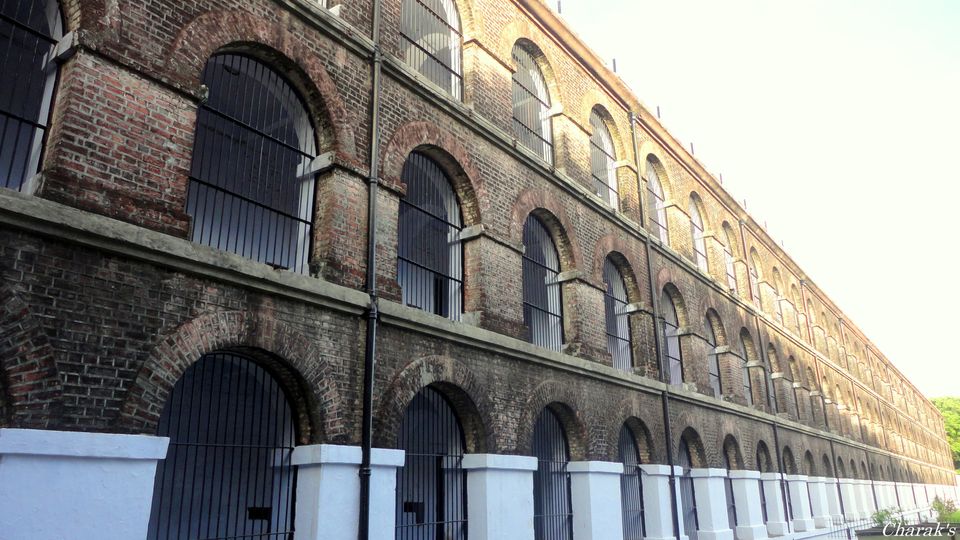 Most of our travel plans are all about witnessing modern marvels, taking in natural beauty, experiencing local food, culture, indulging in adventure activities, strolling past architectural wonders and what not. But if you are the one who gets excited at the very idea of exploring dark tourism sites in India without being harsh on your pocket, then this is the piece for you.
So, take a chance to experience some of the best sites for dark tourism in India that have seen the worst of mankind, and nature.
Jallianwala Bagh, Amritsar
A trip to Amritsar usually means visiting the beautiful Golden Temple or witnessing the fiery Wagah Border ceremonial parade for most travellers. But if you wish to delve into the dark past of Amritsar, you must visit Jallianwala Bagh. It's the same public park where a crowd of peaceful protesters and innocent people, who gathered to celebrate Baisakhi, was sprayed with bullets by heavily armed British troops.
There is also a well in the park, now known as Martyr's Well. It's believed that many people jumped into this deep well to escape the relentless bullets, only to lose their lives by drowning or suffocating. The signs and markings in the park might just make you relive the chilling events that took place decades back.
How to get there: The nearest airport and railway station, both are in Amritsar. The site is well connected by road as well, which means taxis, autos, and private vehicles can be great options.
Best time to visit: October to December as the weather is friendlier.
Timings: 06:30 am to 7:30 pm
Entry fee: Free of cost
Kuladhara Village, Jaisalmer
The ruins that you see in this picture was once a town of 83 villages in the early 19th century. The astounding truth is, all of the 83 villages were abandoned overnight in the year 1825, without any obvious reasons. The legend says that the villagers took the extreme step because of evil demands of the then prime minister Salim Singh.
Now in ruins, the lonesome and eerie looking Kuladhara vicinity must have been a beautiful place to live a couple of centuries ago. But one thought about the fact that so many people decided to leave their homes forever in the dead of night might intrigue and scare you at the same time. Kuladhara can really be a great alternative to Bhangarh Fort.
How to get there: Nearest railway station is in Jaisalmer, about 18km from Kuladhara village. You can get taxis from the railway station to reach the village. The nearest airport, too, is in Jaisalmer.
Best time to visit: October to February as the weather stays mild during the day (08:00 am to 4:00 pm)
Timings: 24 hours
Entry fee: Free of cost
Cellular Jail, Port Blair
Established in the year 1906, Cellular Jail at Port Blair in Andaman and Nicobar Islands is a huge structure with a number of individual cells built with a clear idea of torturing the prisoners while keeping them in solitary confinement.
The Cellular Jail, also formerly known as Kaala Paani, served as the perfect place by the colonial rulers to isolate, punish and torture people who were involved in carrying out struggles related to India's independence. It's the grim reminder of what cost we won our freedom at.
How to get there: The best way to reach Port Blair is by air. Daily flights connect Andaman & Nicobar Islands with almost all major Indian cities like New Delhi, Bangalore, Chennai, Kolkata and more.
Best time to visit: October to April
Timings: 09:00 am to 1:00 pm, and 2:00 pm to 5:00 pm
Entry fee: ₹30 per person approx.
Roopkund Lake, Uttarakhand
For all those who have never heard of Roopkund Lake trek before, the first impressions might be "How can something this picturesque and serene be related to Dark Tourism in India?" But when nature and man cross paths, unbelievable things happen. Also known as Skeleton Lake, it's an example of the same.
Located at an elevation of over 5,000 metres above sea level, draped in dazzling snow for a major part of the year, the frozen Roopkund Lake is home to around 200 human skeletal remains. The presence of so many skeletons in such a small area remained a mystery until scientists recently concluded that they belonged to humans from the 9th century who somehow got injured and froze to death in the lake. How they all got injured at the same time still remains a mystery though.
How to get there: The Roopkund Lake trek starts from Karnaprayag in Uttarakhand, which is connected to Rishikesh and Haridwar by road. Railway stations in Rishikesh and Kathgodam can be convenient for those travelling by train. Dehradun Airport, located at a distance of around 190km, is the nearest airport.
Best time to visit: May to June, September to October
Timings: NA
Entry fee: Nil
Gandhi Smriti, New Delhi
The place where India's most famous freedom fighter, Mahatma Gandhi, was assassinated can never be left out of any list mentioning the major dark tourism sites in India. It was the place where India's greatest independence activist spent his last days post freedom.
Formerly known as Birla House, Gandhi Smriti is a museum in the heart of Delhi where various things related to his everyday life have been preserved, including his living room. The picture above shows the paved path he last walked on before he was shot dead at 5:17 pm on January 30, 1948.
How to get there: New Delhi Railway Station and IGI Airport are entry points for those travelling into Delhi by train and flight, respectively. The site is well connected to the roads that connect state and national highways. The nearest metro stations to Gandhi Smriti are Lok Kalyan Marg Metro Station, Udyog Bhavan Metro Station
Best time to visit: Any time
Timings: 10:00 am to 5:00 pm (closed on Mondays)
Entry fee: Nil
Kargil War Memorial, Drass
Kargil War Memorial at the foot of the Tololing Hill in Drass sector is a blunt reminder of the Indian soldiers who laid down their lives during the Indo-Pak war of 1999. Such is the mysterious gravity of the gloom here that you would just not be able to take in the other-worldly natural beauty that surrounds the memorial.
The mere task of reaching the memorial from your city would be enough to give you a hint of the grim reality the soldiers must have faced while fighting for more than 60 days during that bloody war. There is also a museum which preserves guns, kits, tools, pictures of martyred soldiers, and more. If nothing, the writing on the gate is bound to fill you with sadness, pride, and respect.
How to get there: It's at the National Highway 1-D that connects Srinagar with Leh. You can get taxis or drive yourself to the memorial if you are going to take the road. Airport in Leh is the nearest airport at 270km. Jammu Tawi Station at 236km is the nearest railway station.
Best time to visit: June to October
Timings: 07:00 am to 7:00 pm
Entry fee: Nil
Taj Mahal, Agra
Taj Mahal is one of the greatest wonders of the world. The UNESCO World Heritage Site known for its grandeur, beauty, marvellous architecture, and what not! But wait, India is a land of some mind-boggling contradictions and Taj Mahal is no exception.
If you are a dark tourism enthusiast, you can find a lot about Taj Mahal that has never seen the spotlight. Besides the current sorry state of Yamuna river right behind the Taj, the smoggy environment, the utter poverty, it served as the final resting place for the Emperor Shah Jahan's beloved wife Mumtaz Mahal. Moreover, it is believed that Emperor Shah Jahan spent his last days in captivity by gazing at this masterpiece from a small window.
How to get there: Taj Mahal is 13, 6.5, and 3.5km from the nearest airport, railway station and bus stand in Agra, respectively.
Best time to visit: October to March
Timings: 30 minutes before sunrise and 30 minutes before sunset (closed on Friday for prayers)
Entry fee: ₹250 for Indian citizens & ₹1,300 for foreigners.
If not for dark tourism sites, we would never know or understand the realities of the past which gave us what we have today and took away from us what we had in the past.
Let us know if you have something to add to this in the comments section below. If have already visited some thought-provoking dark tourism site in India, share your own story here. Click on this link to watch amazing travel videos by Tripoto community on YouTube.
Need travel inspiration for the new year? Click here to go around the world in 2020!