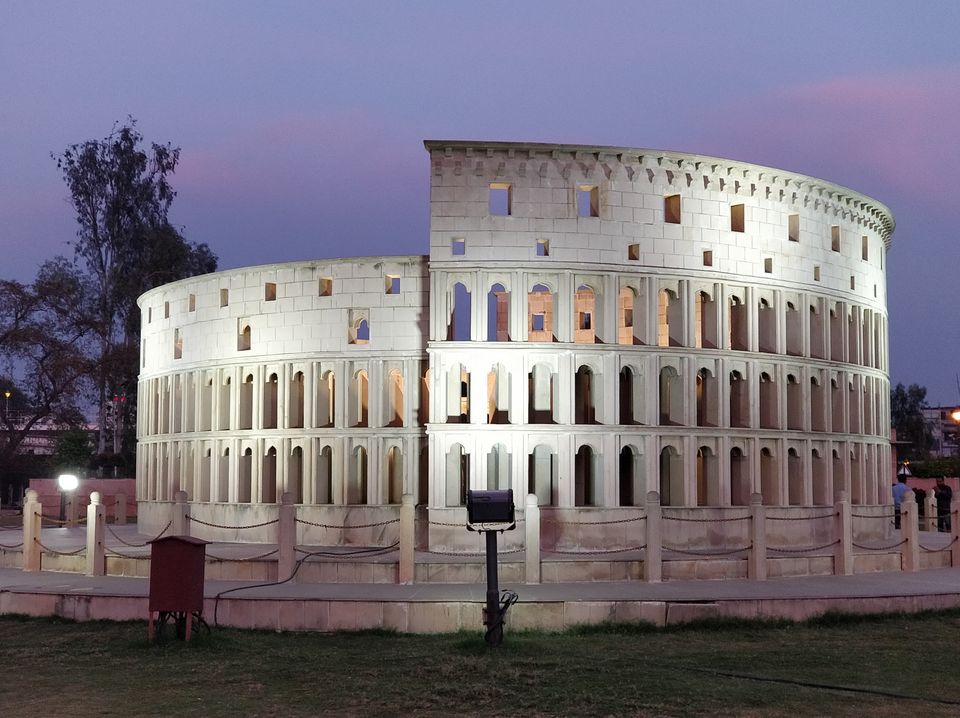 Seven Wonders Park,Kota
You can witness amazing Seven Wonders in our country at once in single go without actually visiting them in person.
Yes! the city of Kota ,widely known as educational hub for aspiring students preparing for different competitive examinations now has one more reason to visit.it has a big green park at the bank of Kishore sagar lake which has miniatures of all Seven Wonders of the world at one place.it was built at the cost of 20 crores by Urban Development Department with the help of 150 workers.now it is one of main tourist attraction of Kota as many travellers are visiting this place from all over the world for a preview of wonderful replicas of the Taj Mahal,Leaning Tower of Pisa,Roman Colosseum,Christ the Redeemer,Eiffel Tower,Pyramid of Giza and the Statue of Liberty.though sculptures are not original but you get real feel of marvels as it gives you a glimpse of great architectural milestones of that time.
It has good parking area,good benches to sit and relax and a restaurant at the end of park where you can drink water and enjoy some snacks to feed your hunger.evening is best time of the day to go there when sun is about to go down over the lake and sculptures becomes alive in night when lights are on,take beautiful pictures with these magnificent replicas to flaunt among your friends.
P.S: it got more fame after Bollywood Movie Badrinath Ki Dulahaniya starring Varun Dhawan and Aliya Bhatt was shot here.
When to go:
As Kota is in Rajasthan so heat is integral part of it so best time to visit is from October to January.
How to reach:
Located near Kotri Mini flyover,Ballabhbari it is 15 minutes (7 kilometre ) drive from Kota railway station.another better option to reach there is Ola car and bikes as it has good Service in Kota.
Entry fee: a small fee of 10 rupees is charged and 20 rupees for car parking.
Timings : it opens seven days a week from 2:30 pm to 10 pm.
To spend 1-2 hour in evening with friends and family this place is best to look for.