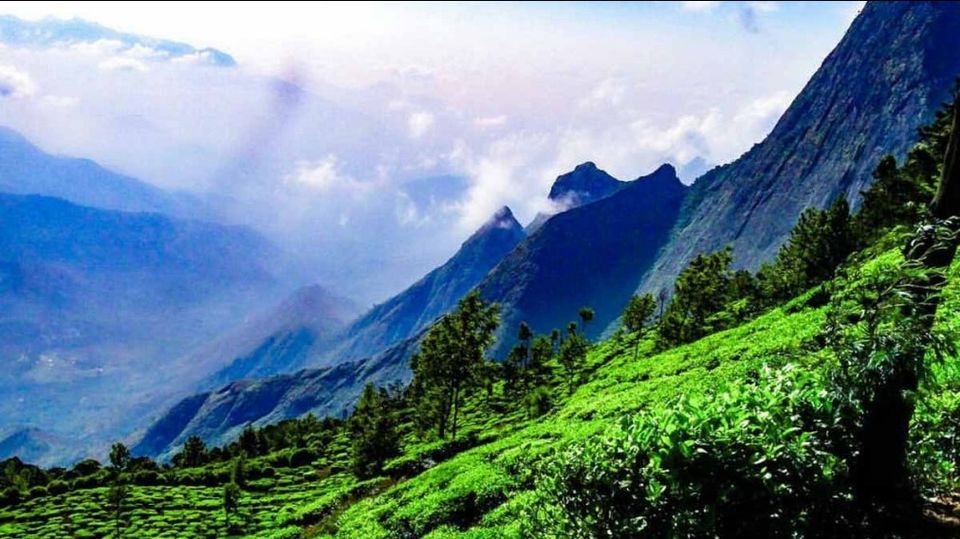 Lush Coorg,
Detoxifying Munnar,
Pristine Kerala Backwaters,
Hippie Hampi.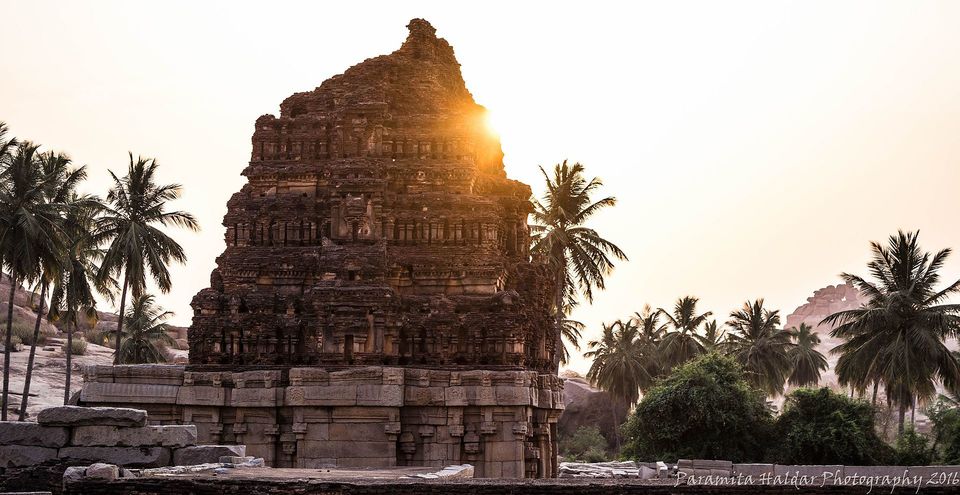 These are some universal names which might ring your mind's bell as soon as you hear of them; and would've probably struck off your list if you've explored the Southern Land.
Though what would add to your experience of South India is knowing about the many hidden gems which haven't been spoken about or explored as much as the above.
While planning one's travel plan to another State, it always makes sense to cover known territories, though what makes for the most besotted experience is living for views seen only by a few, towards destinations that are hard to pronounce but provide the wildest of experiences.
Here is a list of few places which are probably not known to the Northern folks, let's checklist the ones you do or don't know; and whatever the case- lets check off some on your list this year.
Chikkamagaluru
Home to the "First Coffee Cultivation" in India, Chikkmagaluru is a small district in Karnataka. A part of the Western Ghats, it also adorns the Highest peak of the State called Mullayanagiri.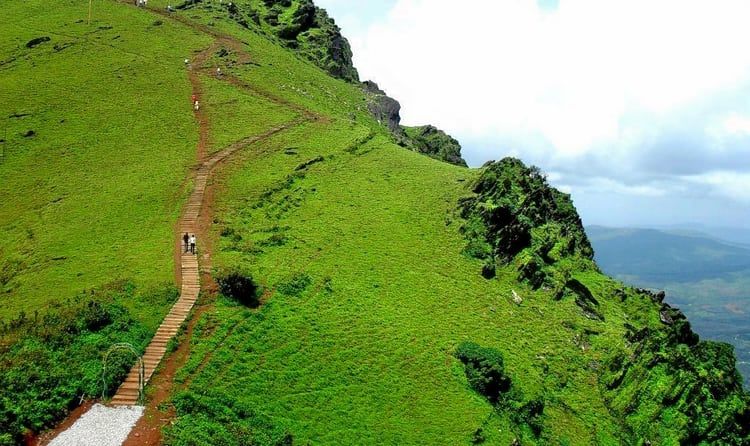 251 km from Bangalore, it is considered one of the most scenic locations to add glam your traveler's eye. On reaching Chikkamagaluru, you would be welcomed with a burst of oxygen as 30% of the district is covered with forests.
Apart from its rich history, this spot in Karnataka houses some of the most beautiful waterfalls.
Manikyadhara Falls is one such waterfall where drops of water look like a string of pearls you can bathe all your worries in.
Attractions:
Home stays in Coffee estates, Waterfall Sights, Water sports, Kudremukh trek
How to reach:
Nearest Railway station is Kadur (40 km). It's also well- connected to cities like Bangalore, Mangalore, Hubli and Hassan via state-run buses and private luxury buses.
Best time to visit:
Late September till Early March
Jog Falls
A waterfall so high, you feel like a small dot in the huge universe. Jog waterfalls are one of the highest plunge waterfalls of India!
Think 850 ft.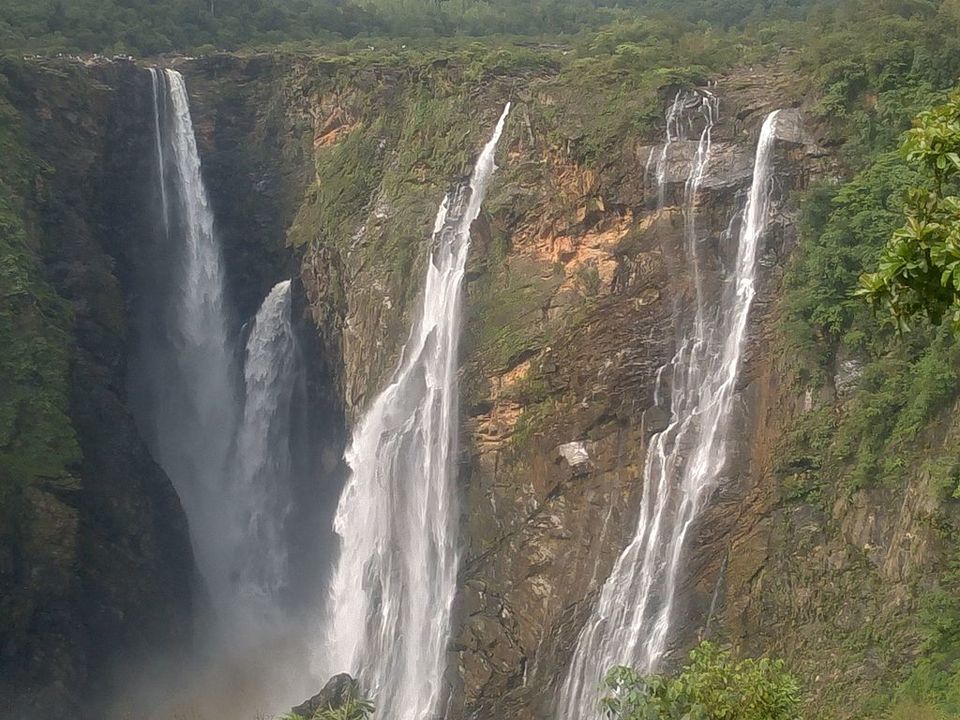 Why plunge? The intensity with which water flows from the fall is so strong, that the fall doesn't even touch the surface before plunging in for a mighty shower spectacle.
Depending on the time of the year, the Jog falls have their best view during the Monsoon season. Though you might need to be careful with your feet to avoid the slippery slopes.
For the ones in for majestic views, this is a no-miss if you are in the South.
Attractions:
Water sports, Sigandur- surrounded on all three sides by the backwaters of the Linganamakki Dam, Scenic treks
How to reach:
Closest airport- Mangalore (243 km). Closest railway station-Shimoga (101 km)
Best time to visit:
June to September
Kunti Betta
One for the adventurous hearts, Kunti Betta is a popular destination for Night trekkers.
And when there are water sports which can be played during the night, we don't even have to define the level of adventure filled in this place.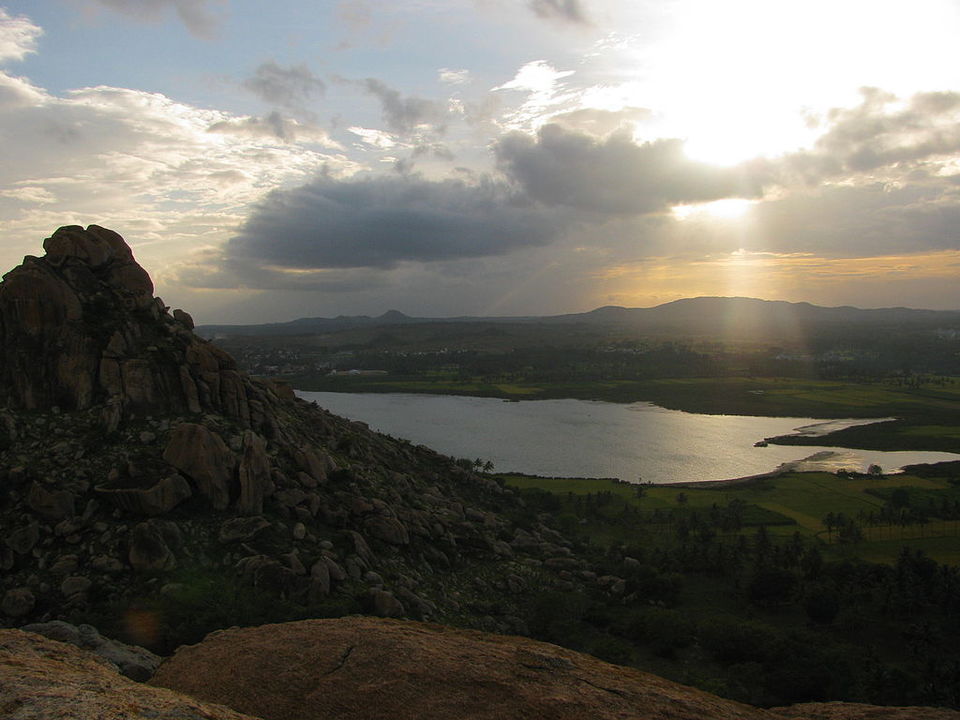 Situated 125 km from Bangalore, this place is famous in a historical way as it's said that Kunti, the mother of the five Pandavas stayed here during her exile.
Dense coconut trees welcome you as you begin the trek to the top. Along the way you even get to see the caves used by the Pandavas back then, you can just pretend to hangout and play Chess like them!
Attractions:
Trekking, Kayaking, Swimming, Parikrama Point, Bird watching at Kunti lake
How to reach:
Buses from Bangalore to Mandya. Closest railway station- Pandavapura (8 km).
Best time to visit:
September to February
Varkala
Peaceful Cliffs adjacent to the Arabian Sea, lined up with water spouts and wellness spas to take your bliss in all blessed directions.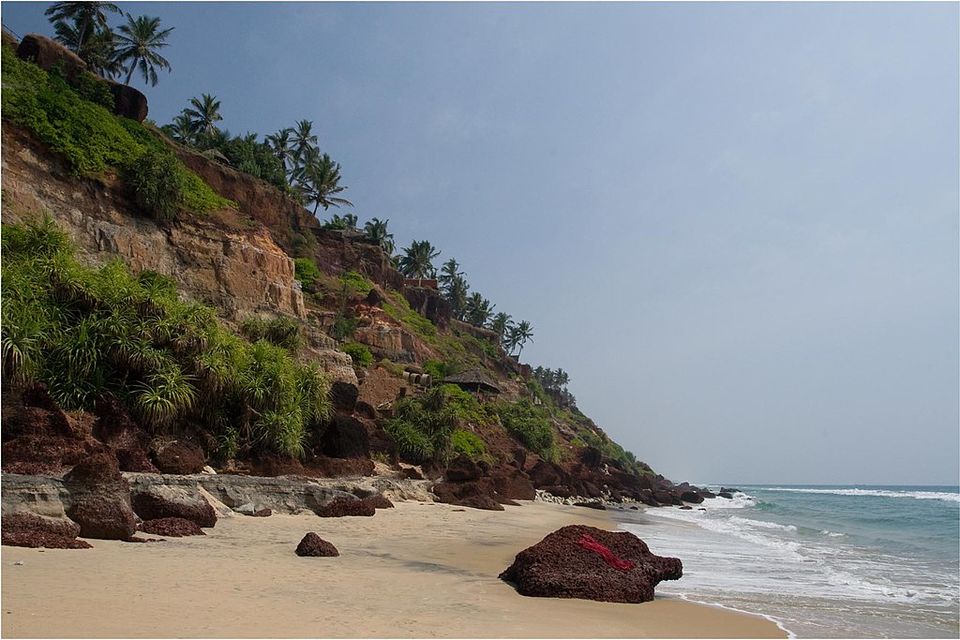 A view which is greatly uncommon with the way Southern coastal lines are in majority, Varkala is a place known for its legendary chilling mythological stories along with its unique geology.
Get to experience peace that cannot be shared through words or pictures, as this place has a different experience for each individual.
Attractions:
2,000+ old Janardana Swami Temple, Ayurveda treatment, Sun-bathing, Forts, Lakes and Beaches
How to reach:
Nearest airport- Trivandrum (40 km), Nearest railway station- Varkala railway station
Best time to visit:
October to March
Coonoor
Ooty getting too old school? Head to the second largest Hill station in the Nilgiri hills.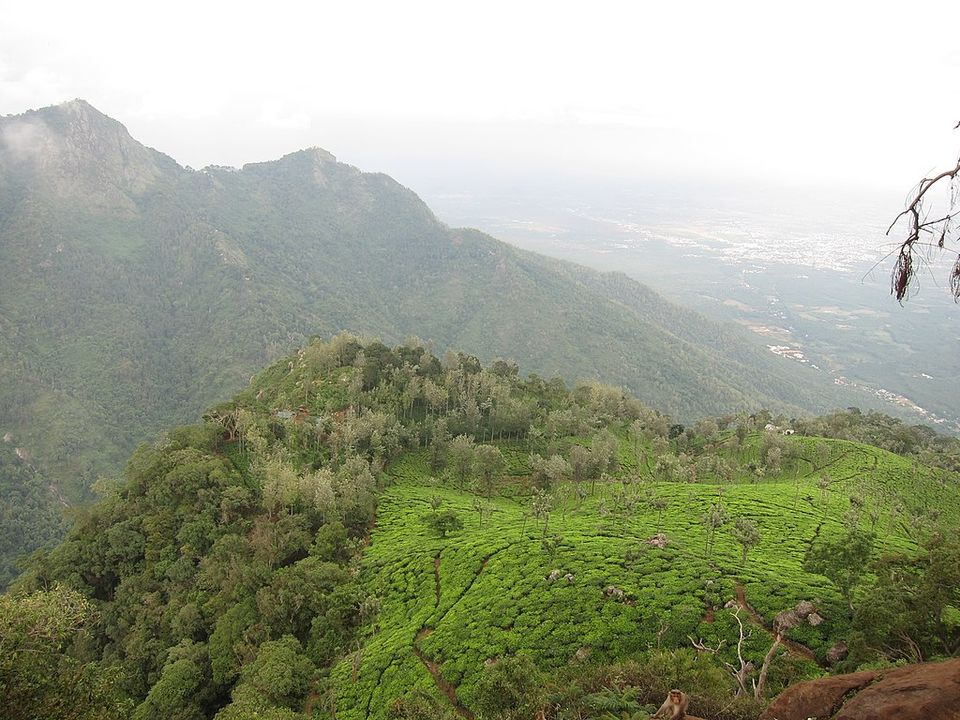 Divided into two parts- Lower and Upper Coonoor, get to experience a mix of both worlds; the city and nature in its shades of green.
Home to the oldest mountain railways in India, The Nilgiri Mountain Railway Toy Train; Coonoor is known for a direct meet with the steps towards modernity.
Attractions:
Sims Park- Home to 1000 plant species, Dolphin's Nose Viewpoint, Droog Fort used by Tipu Sultan, Bird watching
How to reach:
Nearest airport is Coimbatore International Airport (79 km)
Best time to visit:
March to June and September to October
Wayanad
Go back to the days when people were learning the Art of Civilization by brushing past the edicts and caves of time lived centuries ago.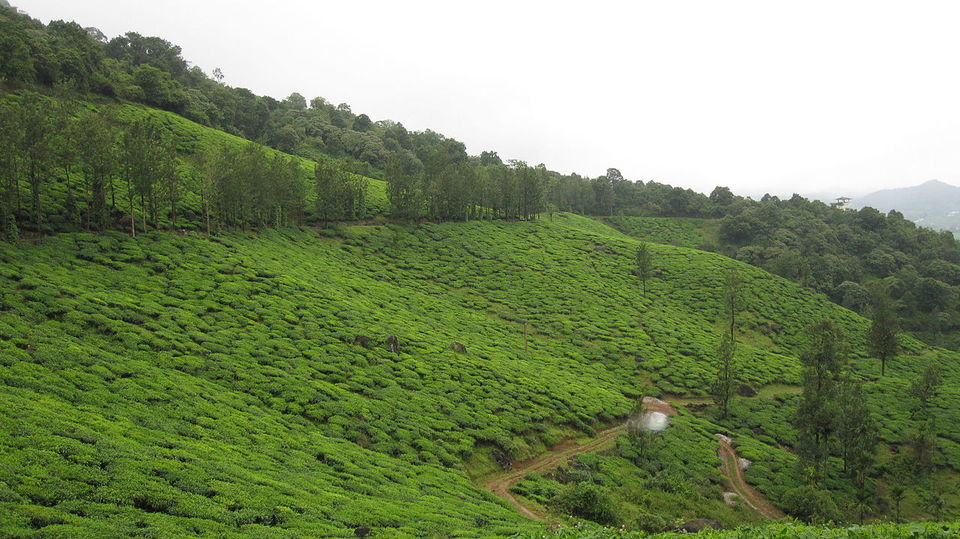 Historians say that human settlement existed in Wayanad ten centuries Before Christ!
The rock engravings from the Neolithic Age were found here.
Apart from its historical significance, Wayanad is a treat due to its extensive plantations, dense forests and the diverse wildlife which resides within it.
Attractions:
Best for a time of peace and indulgence into a past gone by
How to reach:
Nearest railway station is Kozhikode (110 km) & Nearest airport is Calicut (65 km)
Best time to visit:
October to May
Image Credits: Wikimedia Commons