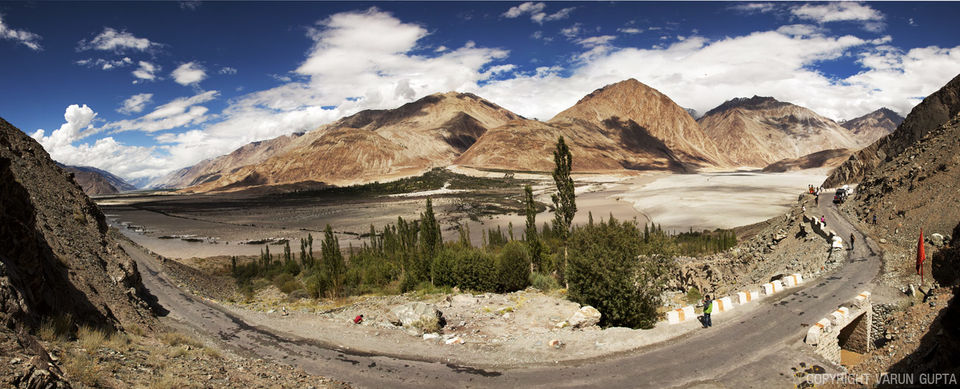 Arrival at Leh: Upon arrival in Leh, take complete rest to acclimatize yourself to high altitude. Evening walk to Leh Bazaar at a slow pace. Overnight stay at the hotel. Acclimatization is must if you arrive by flight.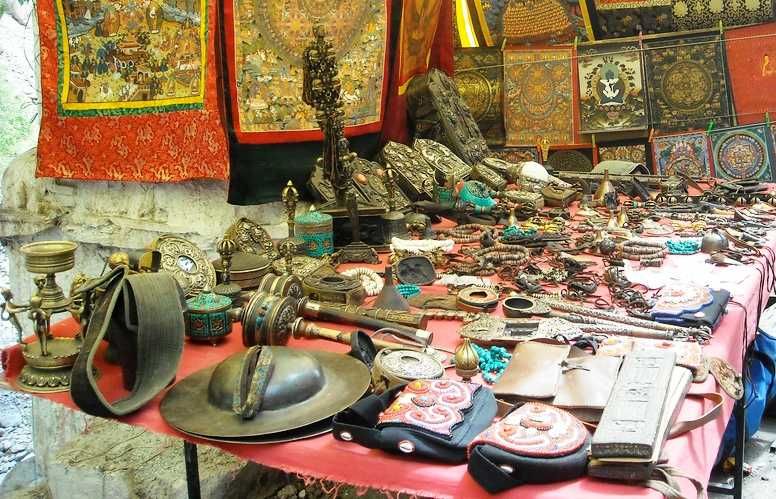 Leh Local Sighseeing 1 (Hall of Fame, Gurudwara Pathar Sahib, Magnetic Hill, Sangam View and Alchi village) : After Breakfast leave for a full-day excursion to -
Hall of Fame - A museum constructed as well as maintained by the Indian Army in the memory of the soldiers who had lost their lives during the Indo-Pak wars.It is also termed as a memorial for the war heroes.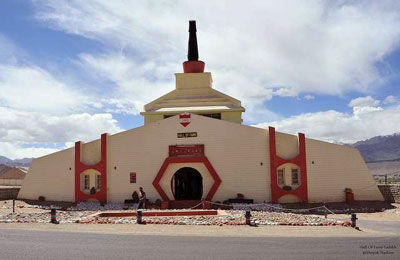 Gurudwara Pathar Sahib - A beautiful Gurudwara sahib constructed in the memory of Guru Nanak, about 25 miles away from Leh, on the Leh-Kargil road, 12000 ft above sea level. The Gurdwara was built in 1517 to commemorate the visit to the Ladakh region of Guru Nanak Dev, the founder Guru of the Sikh faith.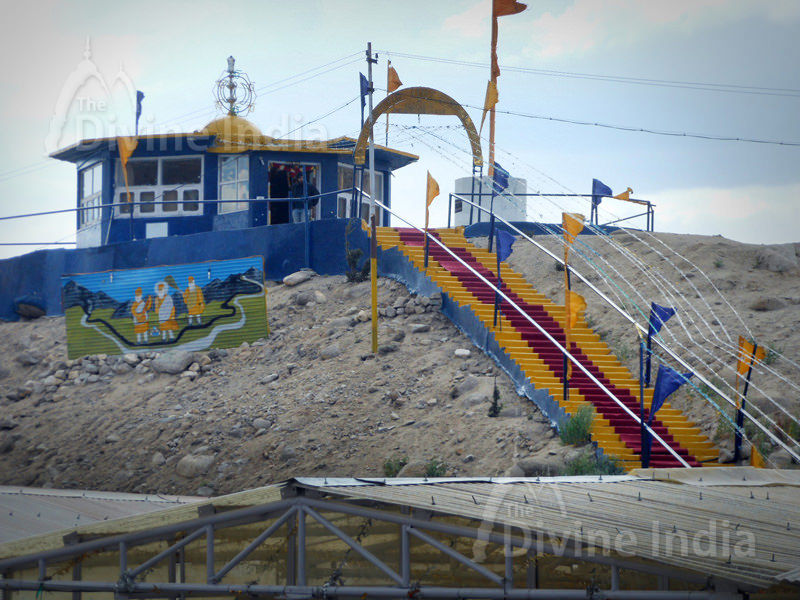 Magnetic Hill - A "gravity hill" located near Leh in Ladakh, India. The layout of the area and surrounding slopes creates an optical illusion that the downhill road is actually an uphill road. Objects and cars on the hill may appear to roll "uphill" in defiance of gravity when they are, in fact, rolling downhill.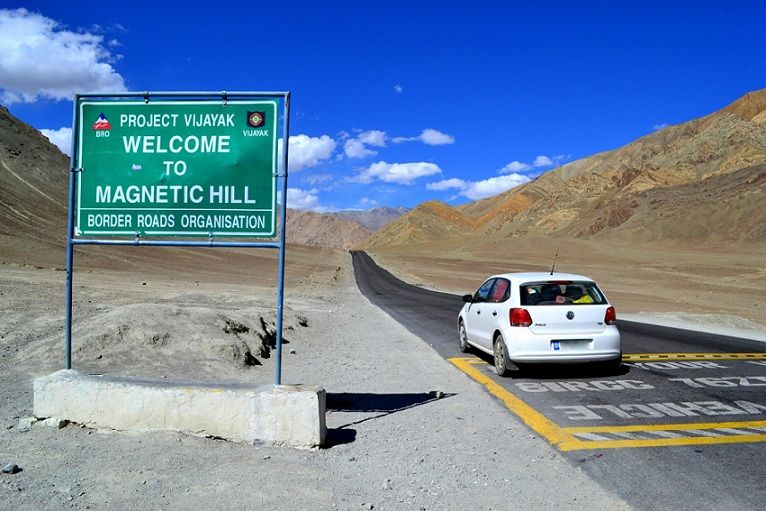 Sangam View - Where Indus and Zanskar river meets. Very scenic and ideal place for river rafting.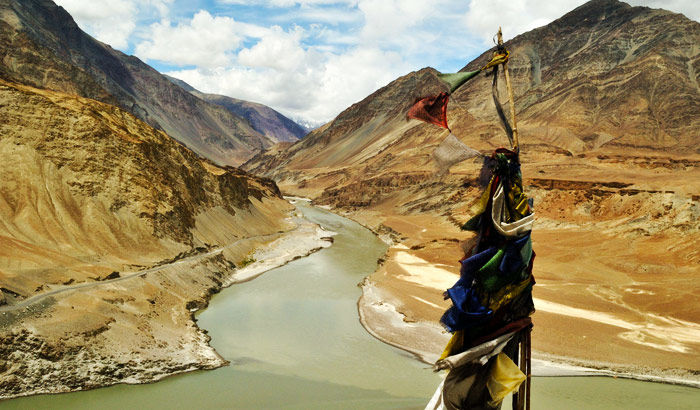 Hemis Monastery - Hemis Gompa is the largest monastery in Ladakh. This monastery, built in 1630, belongs to the red sect Brokpa of Buddhist order. This monastery lies at a distance of 45 km south of Leh. The massive architural structure of Hemis Monastery is unique and represents a distinct style of architecture from the other important monasteries of Ladakh.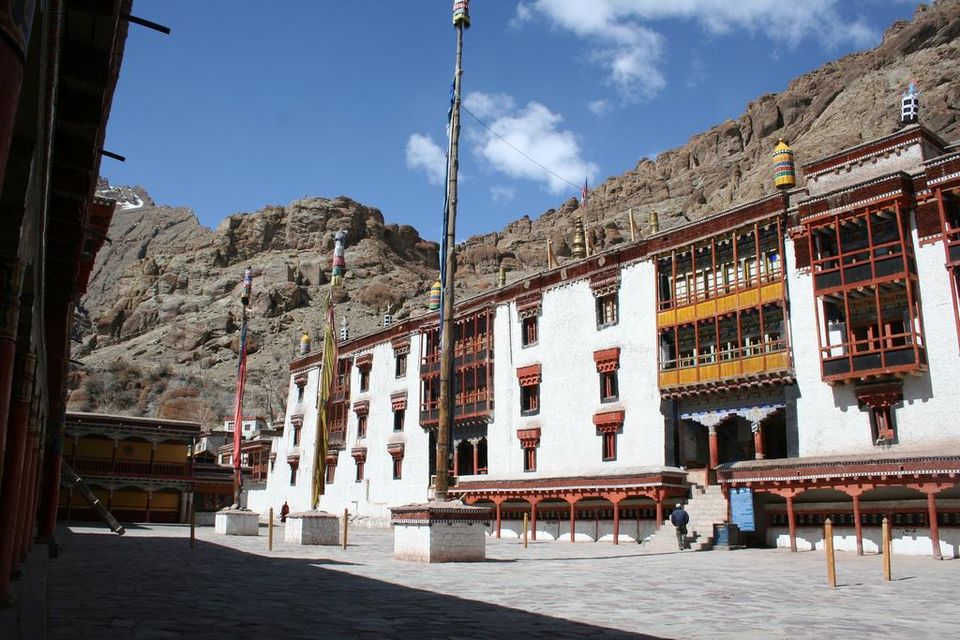 Alchi village - A small village and monastery in the Leh district of Ladakh region, around 70 kilometers away from Leh, on the banks of Indus River, Alchi is well-known for having one of the oldest monasteries in Ladakh known for its murals and frescoes of the 11th century.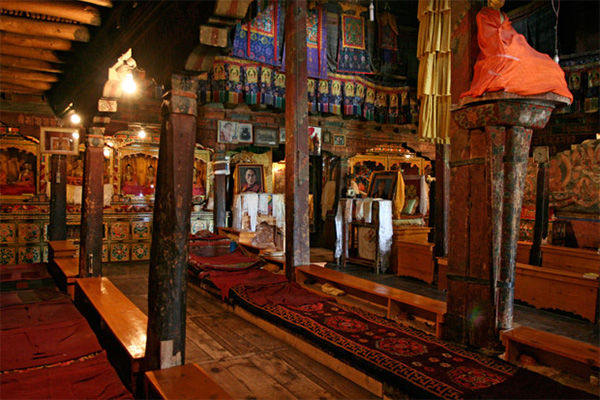 Nubra Valley(5Hrs - 120Kms): After Breakfast drive to Nubra Valley via Khardungla Pass- The Highest Motorable Road in the World(18,380 feet). On the way you will get excellent view of the Karakoram Range.Enjoy your lunch on the way. Keep driving through Syok river and reach Hundur by late afternoon. Dont miss the double humped camel in the sand dunes. Enjoy a starry sky during your night stay at the valley.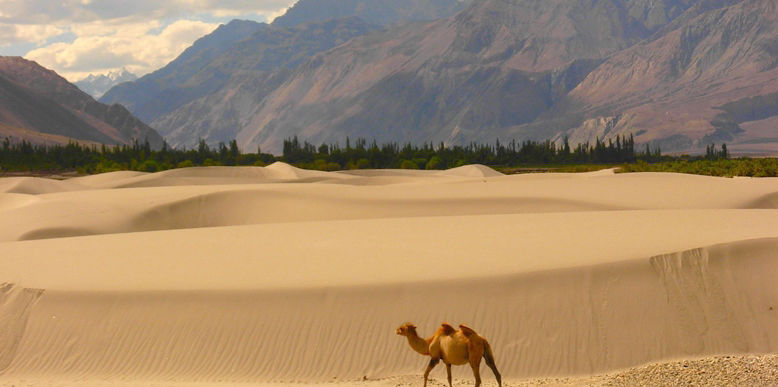 Deskit Monastery and Panamik: After Breakfast visit Deskit Monastery and Panamik hot spring and drive back to Leh following the same route.Night stay at Leh.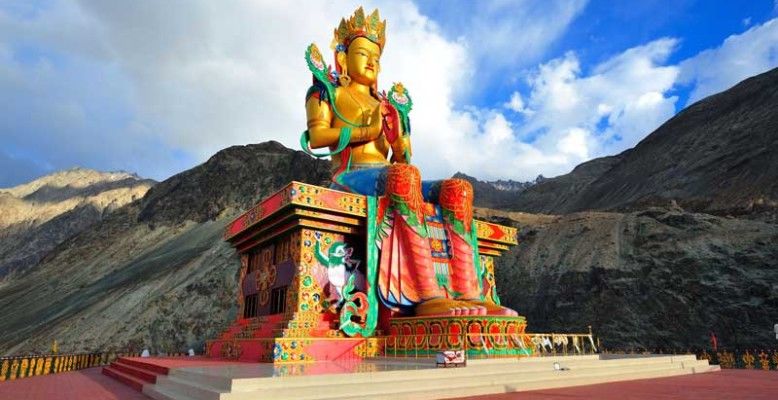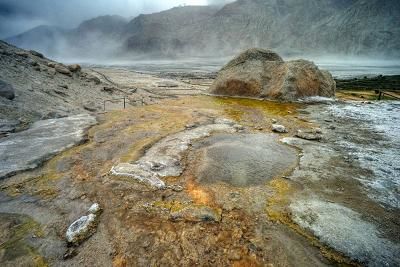 Leh Local Sighseeing 2 (Shey Palace -Thiksey - Shanti Stupa):After breakfast drive up along the scenic Indus valley. Enroute stop over to visit the famous Shey Palace and Thiksey Monastery. In the evening, enjoy a sunset at Shanti Stupa. Night stay at Leh.
Shey Palace: The palace, mostly in ruins now, was built first in 1655, near Shey village, by the king of Ladakh, Deldan Namgyal, also known as Lhachen Palgyigon. It was used as a summer retreat by the kings of Ladakh.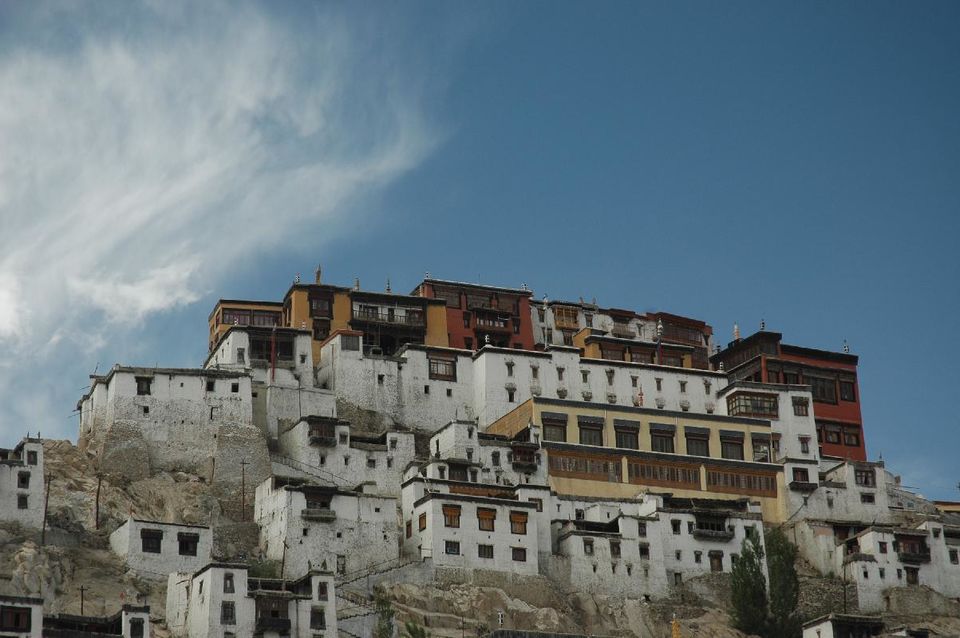 Thiksey Monastery: It is noted for its resemblance to the Potala Palace in Lhasa, Tibet and is the largest gompa in central Ladakh, notably containing a separate set of buildings for female renunciates that has been the source of significant recent building and reorganisation.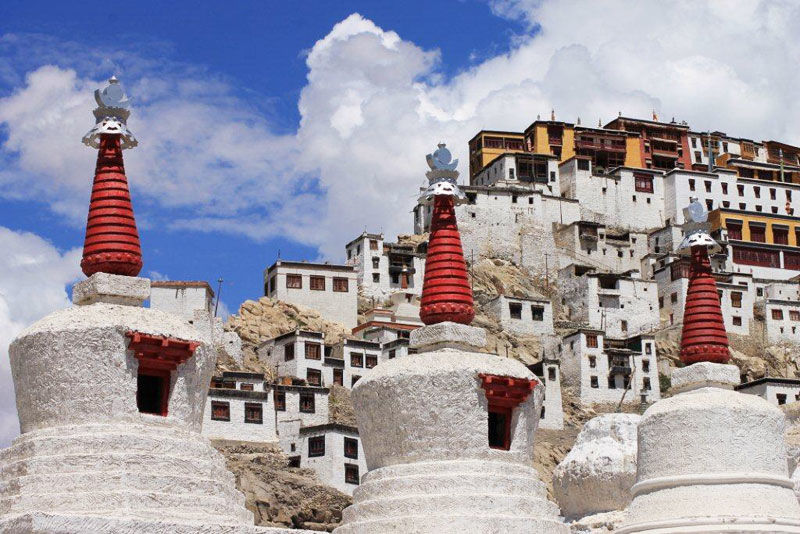 Shanti Stupa: A Buddhist white-domed stupa peace shrine on a hilltop in Chanspa, Leh district. It was built in 1991 by Japanese Buddhist Bhikshu, Gyomyo Nakamura and part of the Peace Pagoda mission. The Shanti Stupa holds the relics of the Buddha at its base, enshrined by the 14th Dalai Lama. The stupa has become a tourist attraction not only due to its religious significance but also due to its location which provides panoramic views of the surrounding landscape.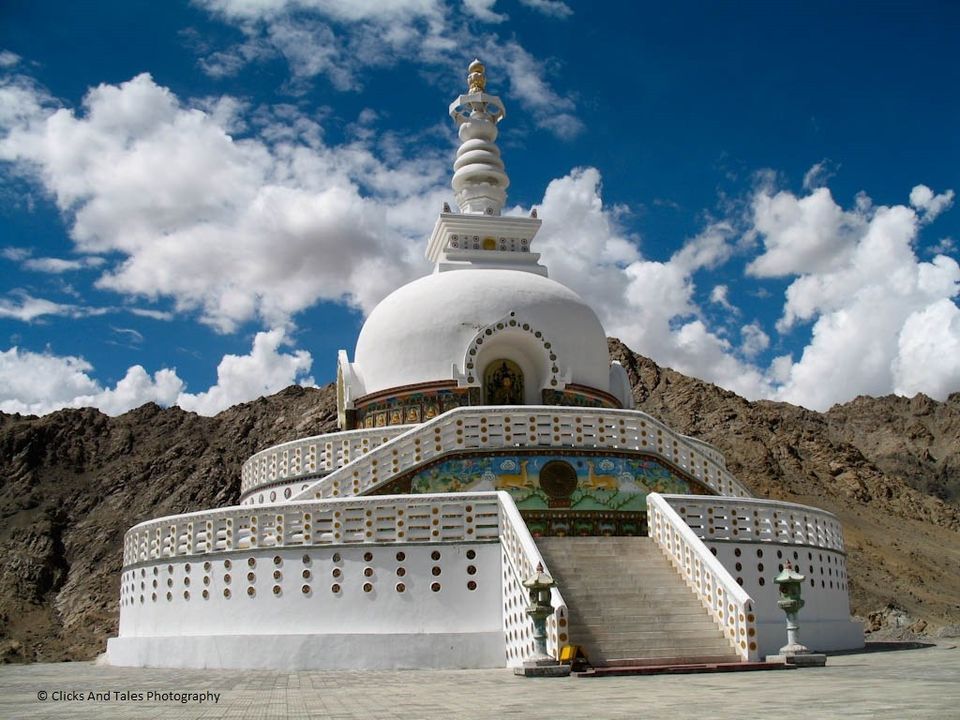 Pangong Tso(4 Hrs one way - 140Kms): Early morning after breakfast leave for Pangong Lake(14,500ft) through Changla Pass 17,350 ft(third highest Motorable road in the world). Spend some time at the bank of the famous blue brackish lake which is about 5-6kms wide and over 144Kms long and is shared by two countries(25% India and 75% China). Return back to Leh in the afternoon.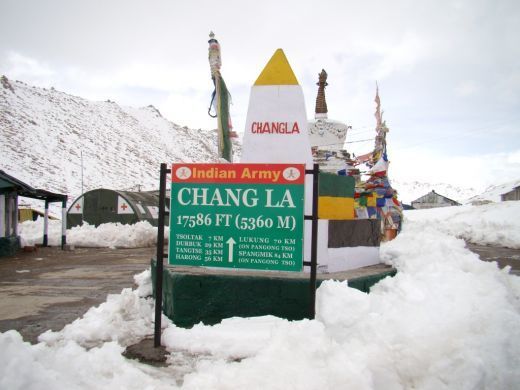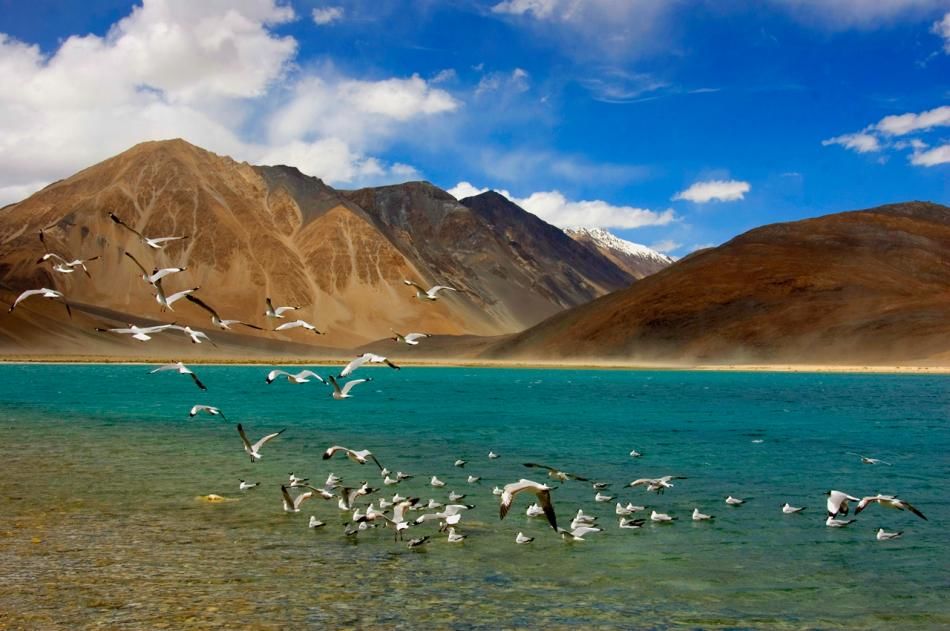 Departure: Early morning depart from Leh either by flight or by road.
Photo Courtesy: The Divine India, Google.com and Clicks and Tales Photography