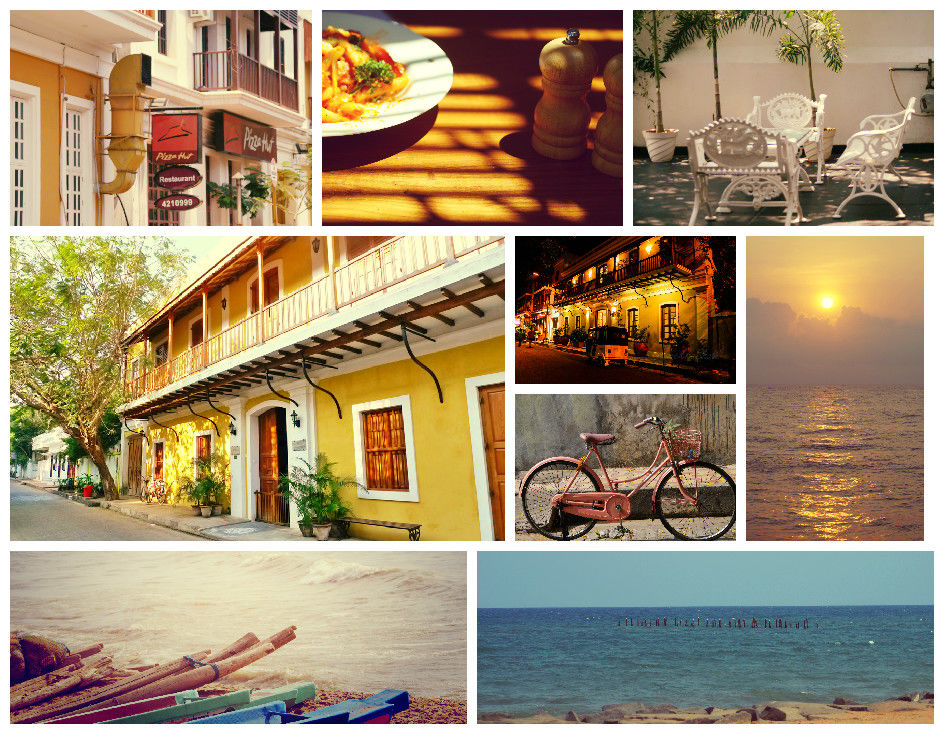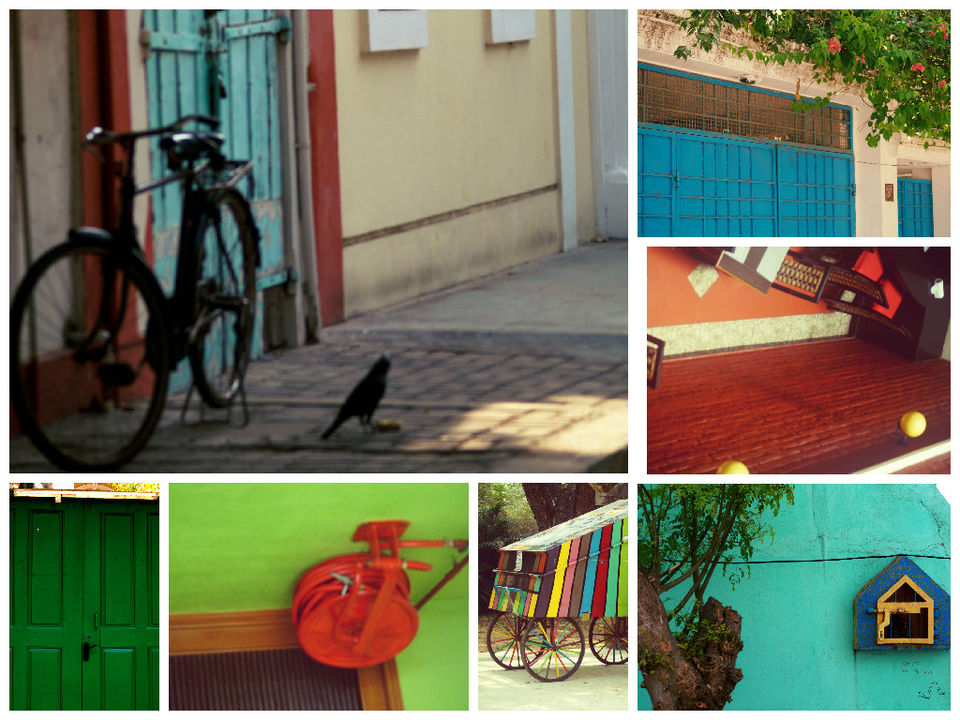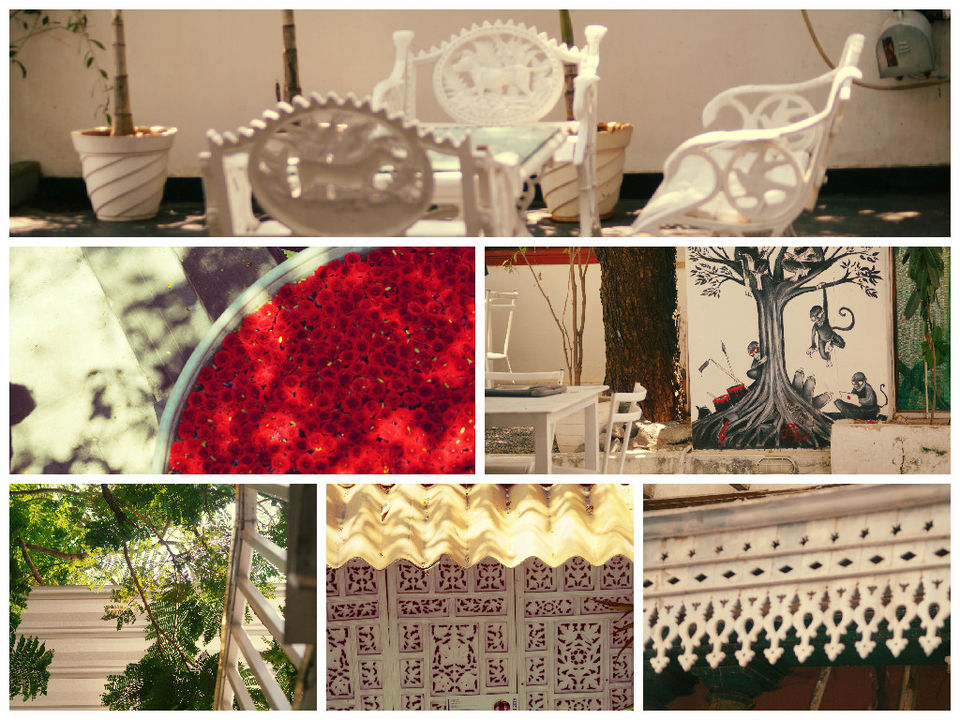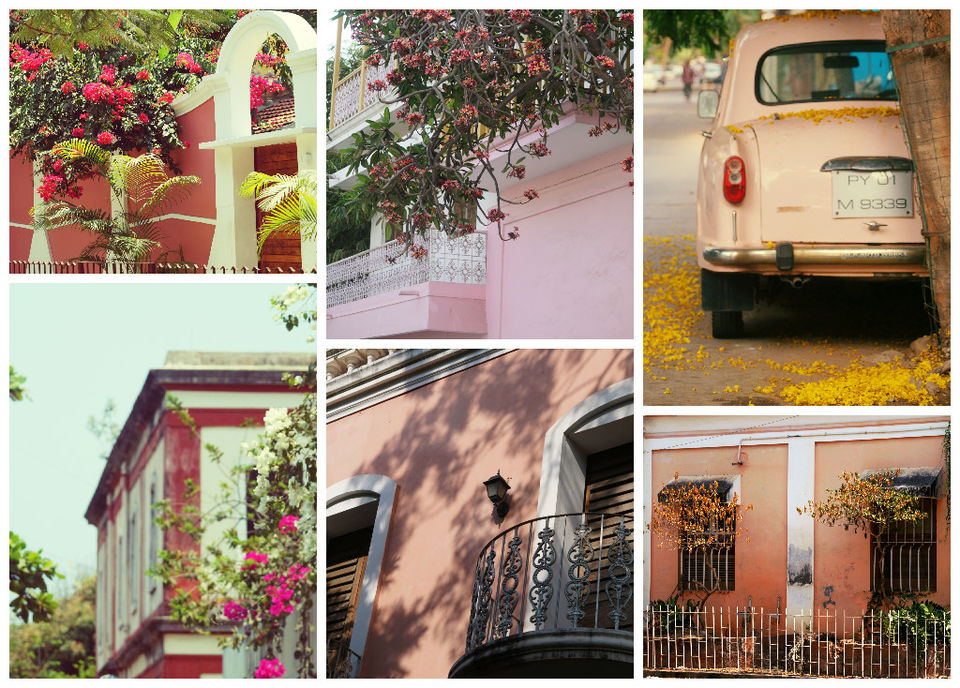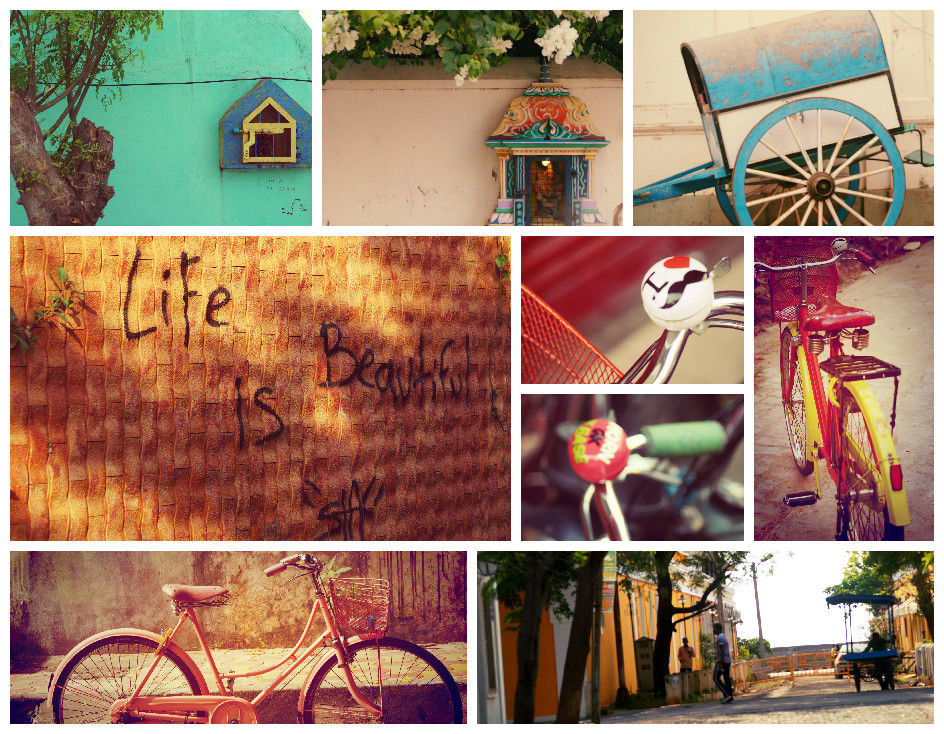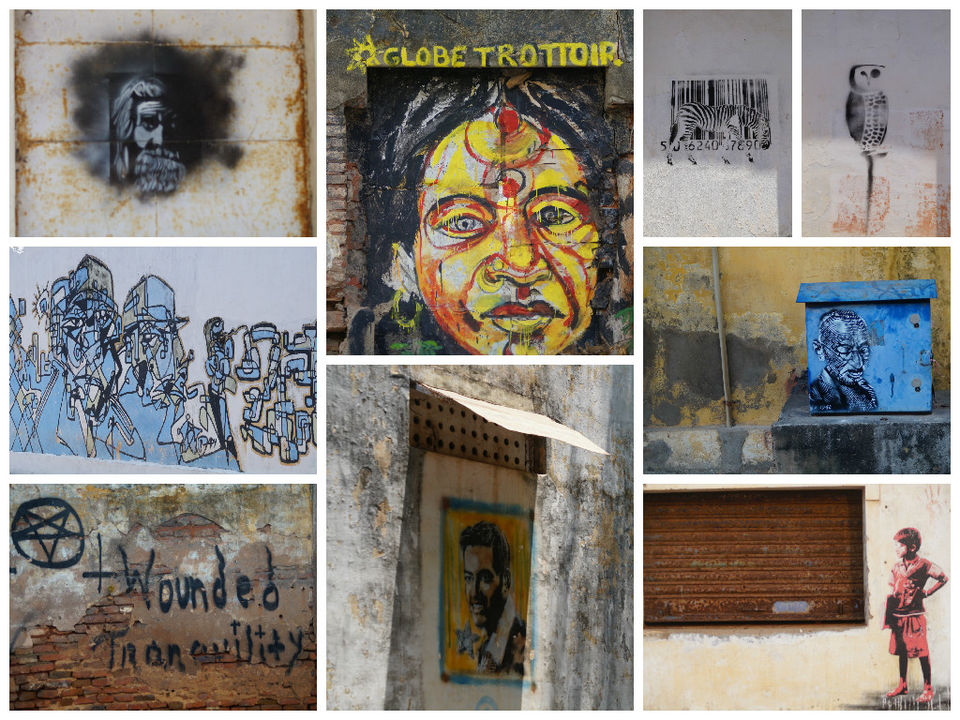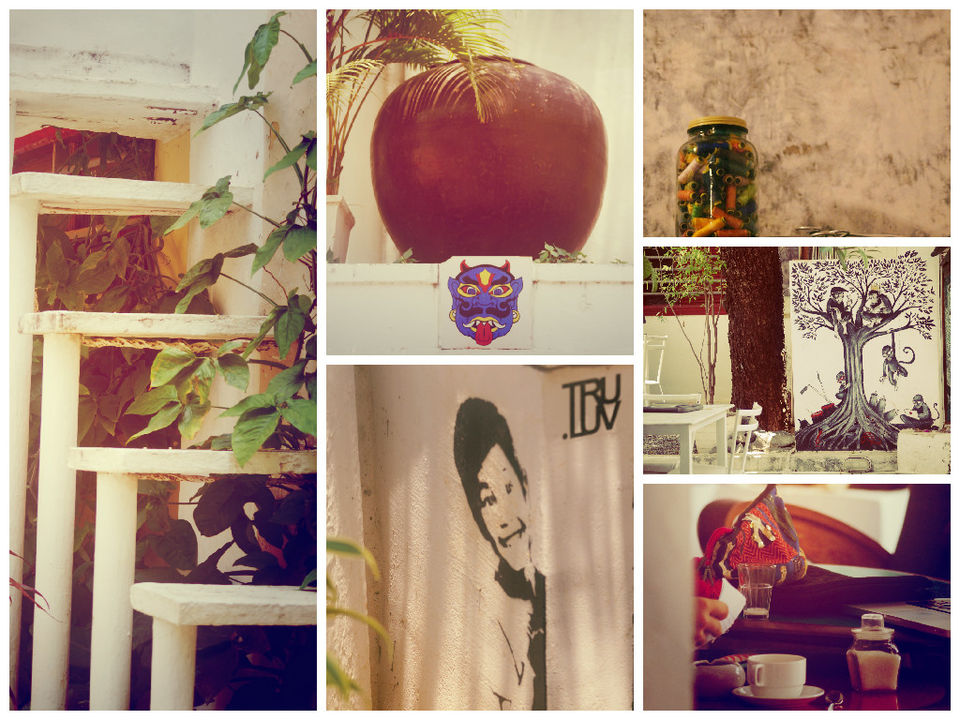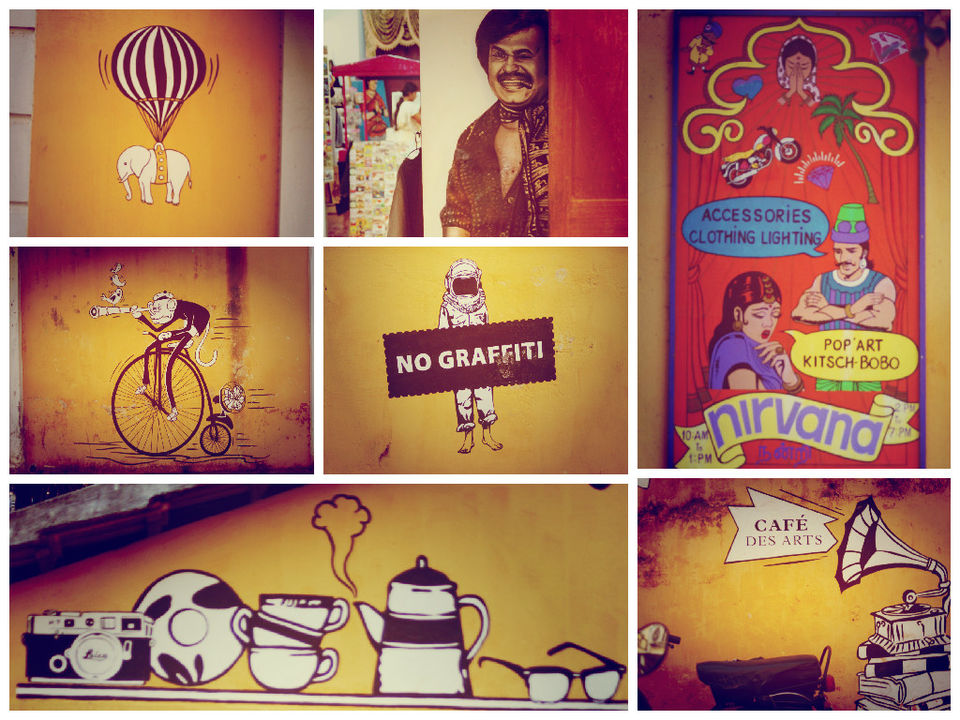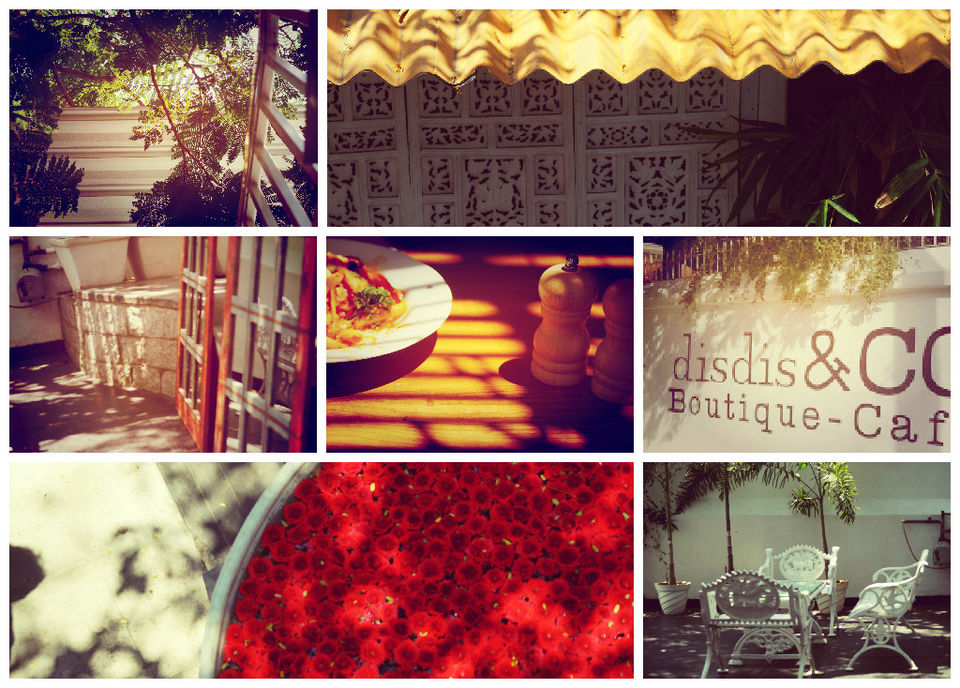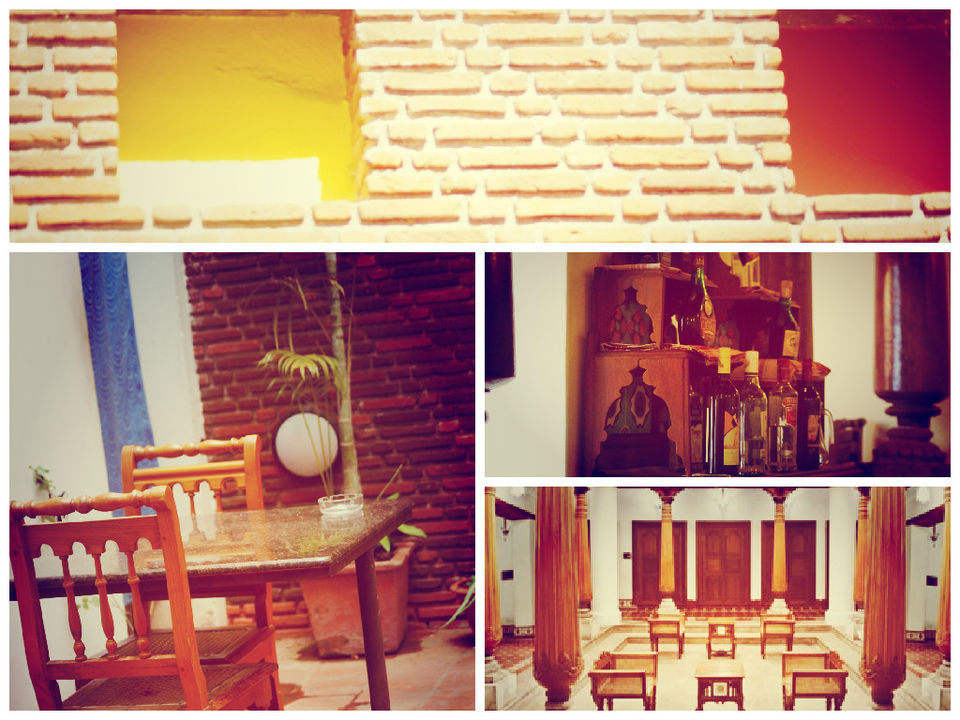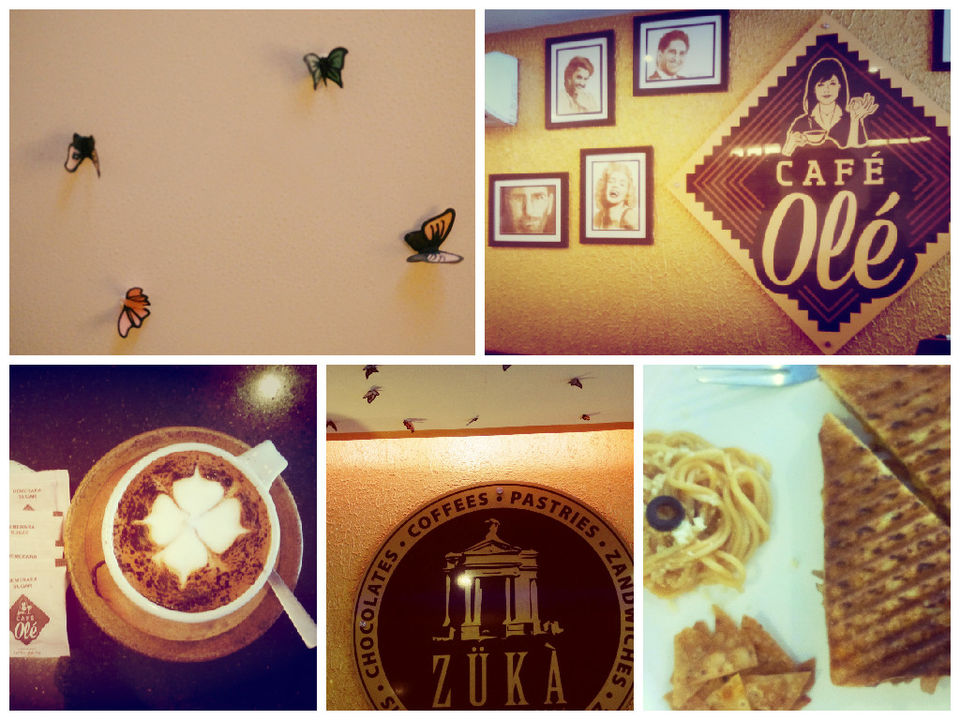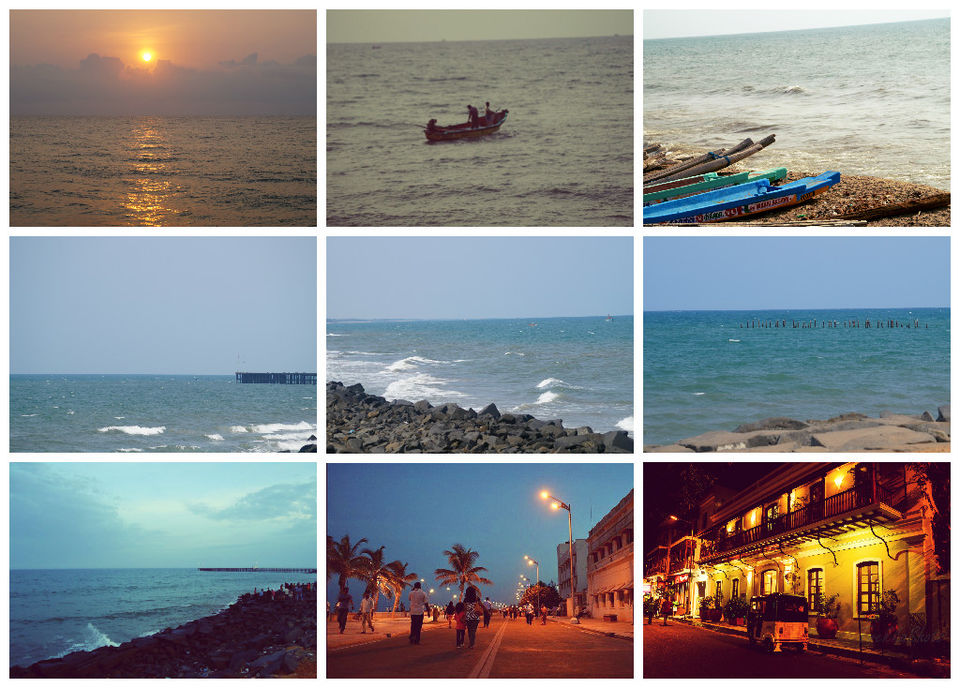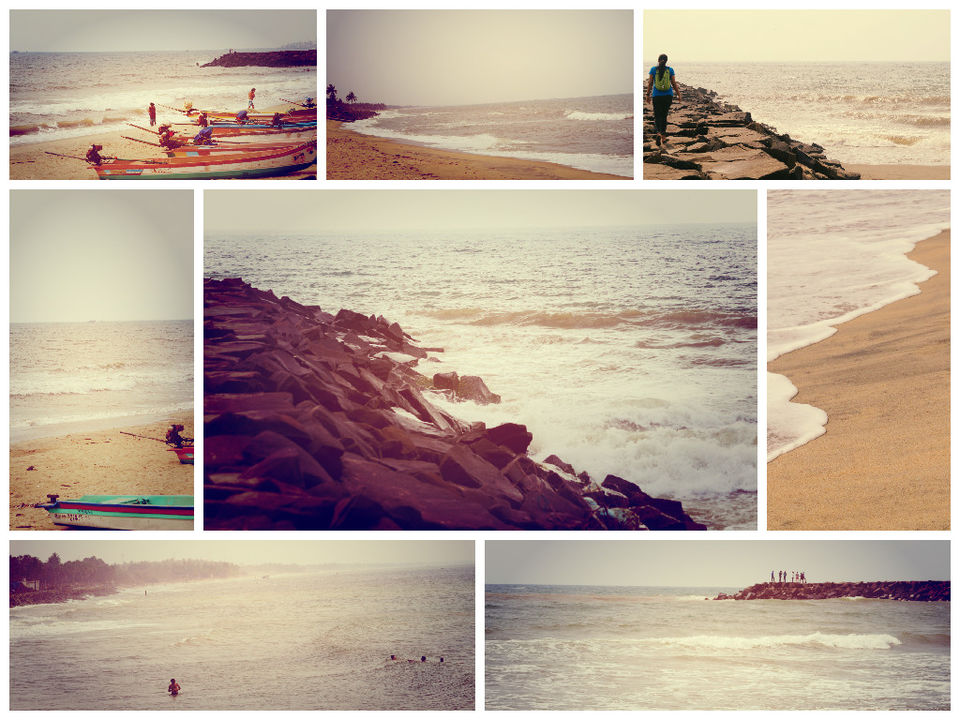 Pondicherry is one small beautiful beach town that cannot be put in a few pictures, so here are a few collages that give a flavour of All Good Things in Pondy.
Pondy broadly has 3 portions for us tourists – one is the French quarter, which is where you pick a hotel to stay in, and just walk around to all the cafes and shops and the Promenade and all the famous spots. Anything out of the French quarters inside the town is where all the locals reside, the streets here all are worth visiting may be on a cycle, if you wanna see the local heritage structures and churches and lil fishermen's houses and some cool street art. And then there is the outskirts of the town (few minutes on a scooter that you can rent) where you'll find Auroville, and a few beautiful beaches.
The French quarter has plenty of nicest lil' cafes with each corner meticulously finished with the most artistic taste – some with the local tamilian décor serving famous Chettinad food, some with elegant French style serving the yummiest breads in the country, and some that beautifully put together the magic of both worlds together. And of course there are coffee houses and bakeries and chocolate shops and pubs that you don't wanna miss. Just walk around to find some of the coolest graffiti at the most random street corners. And yes, Pondy has plenty of lil boutiques and shops selling some of the most beautiful things and clothes you can't resist buying – do fill up your wallet before you get there.
The French quarter is aligned alongside the long stretch of the sea – The Promenade – early mornings are best to be here and take a walk when it's relatively empty, evenings are beautiful but packed with people. There are heritage cycle tours that you can book, a guide will take you out cycling all around the town – through narrow winding streets with beautiful lil houses to see all the key historical places and the local flavors – and finally along the beautiful Promenade.
Auroville, a few minutes away from the town, is the meditation centre you would have read about a lot – do research well and make prior arrangements if you are serious about the place and the meditation programs it offers. If you are not, you can make a visit anyways, just to know the place, beautiful green roads to take a stroll, some nice lil cafes, and yes, for you girls, some of the best boutiques of Pondy are here.
For beaches, you ought to ride a few minutes away, the town only has the Promenade which is a raised structure intended to protect the town (built post the tsunami few years back) and is not really a beach. So hire a scooter to ride out of the town, and you will find many of these lil stretches of beautiful beaches tucked away from the highway – you will have to take one of the small winding roads to reach here. Most of these beaches are pretty empty, great to take a swim, and waves big enough to even let you surf – get to the Serenity beach where you can make prior arrangements if you want surf lessons. But there are hardly a couple of small cafes here, definitely not like a Goa beach if that's what you are looking for.
Pondy is beautiful in lots of ways that cannot be put in words – and has so much you can explore and be amazed – just walk around and you'll run into something lovely at every corner. Perfect for a chilled weekend trip.