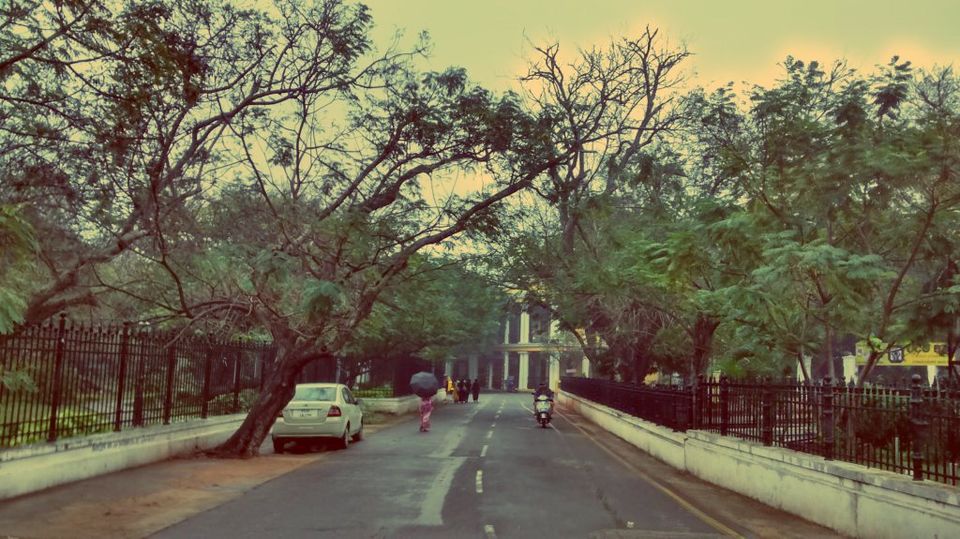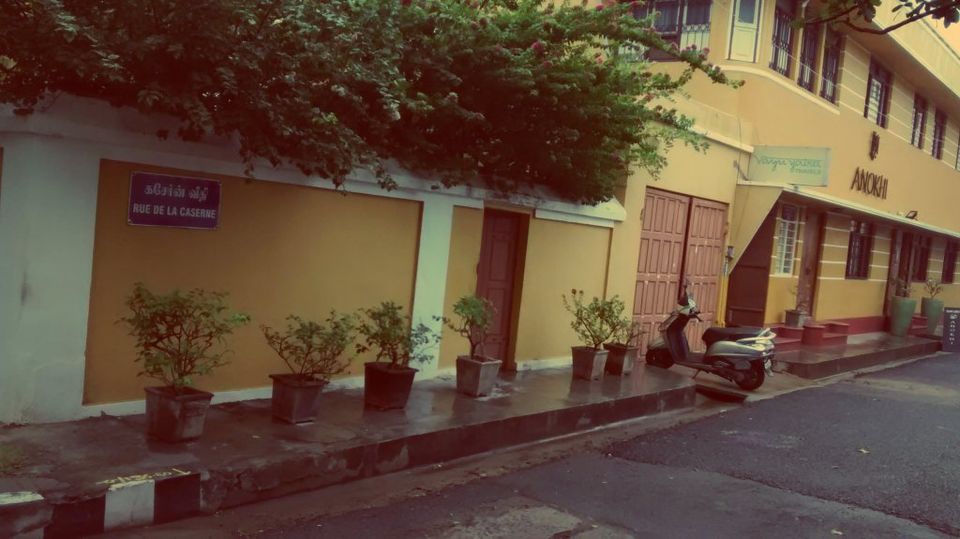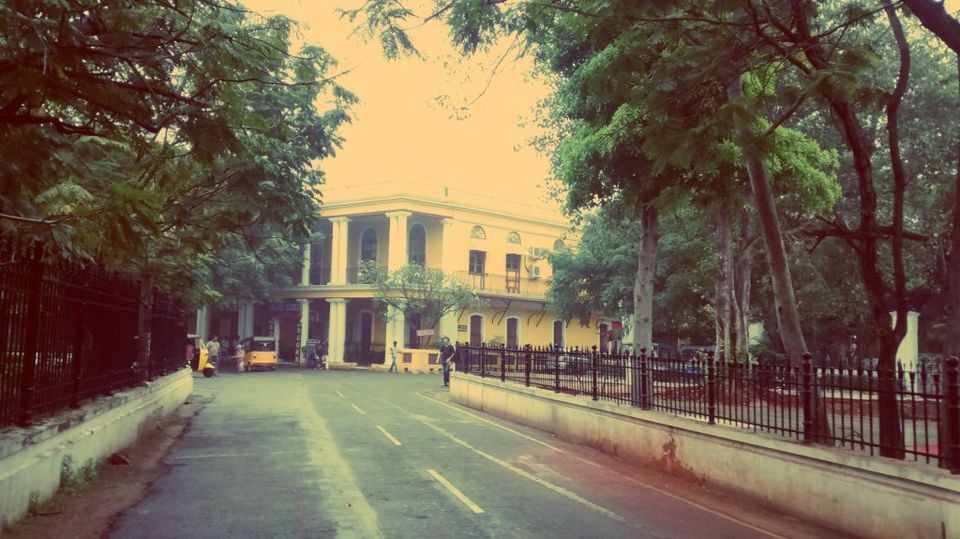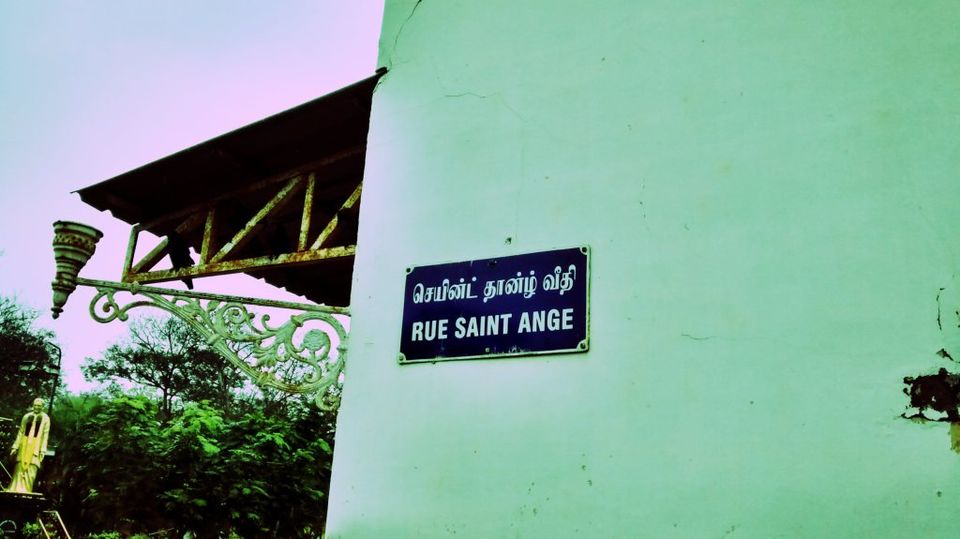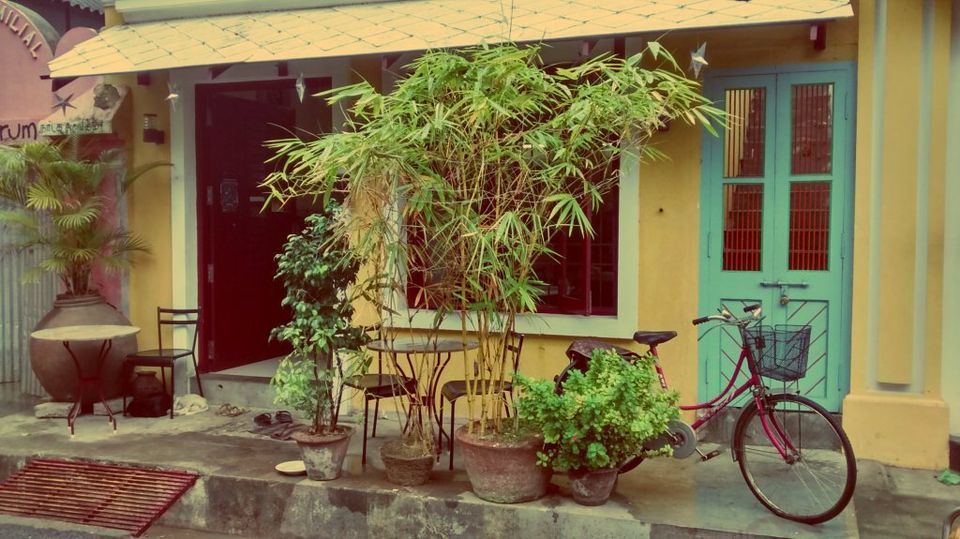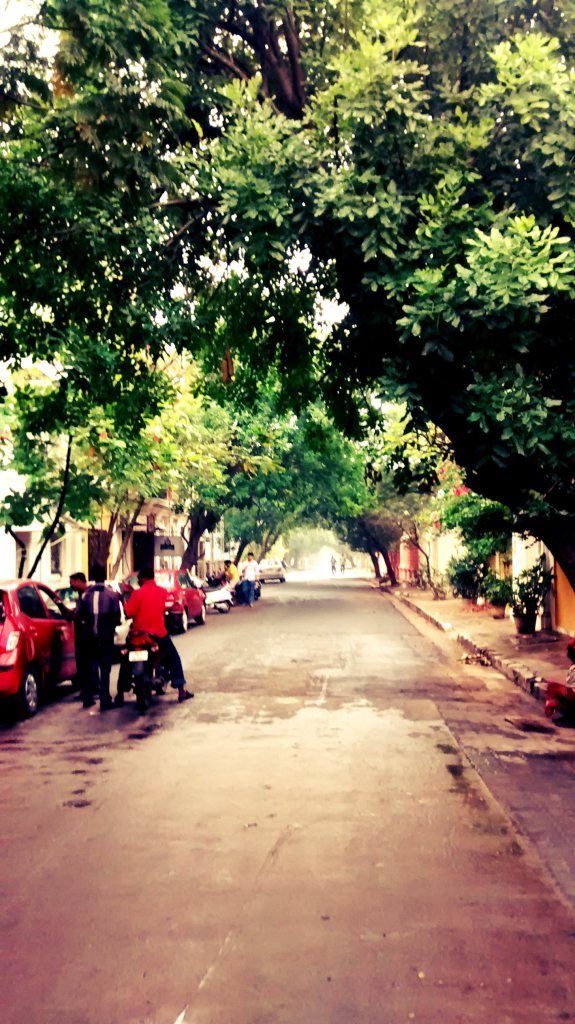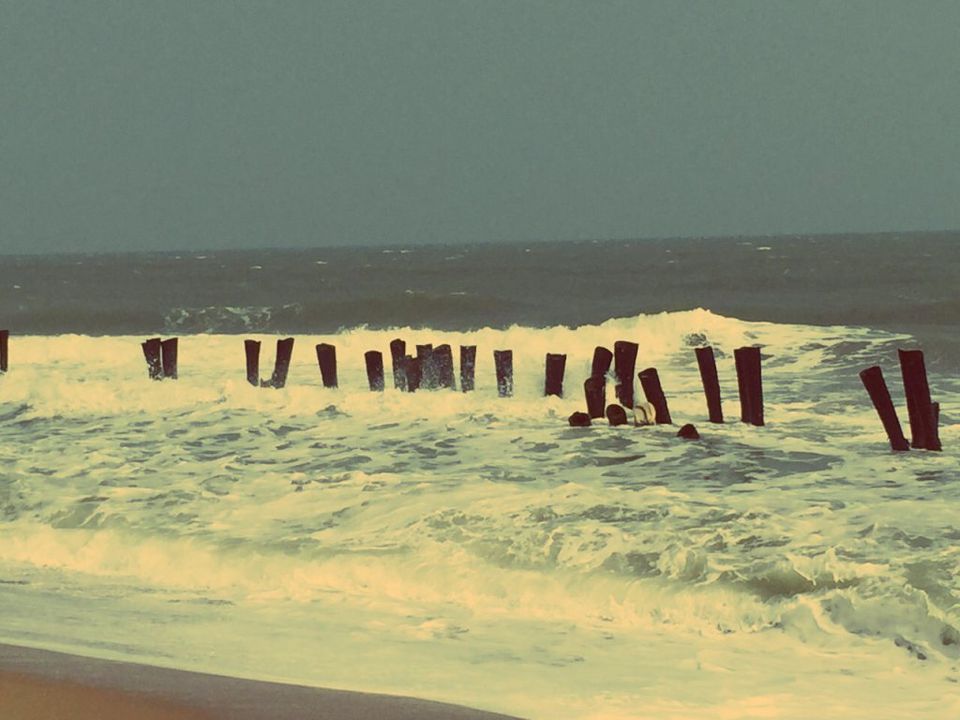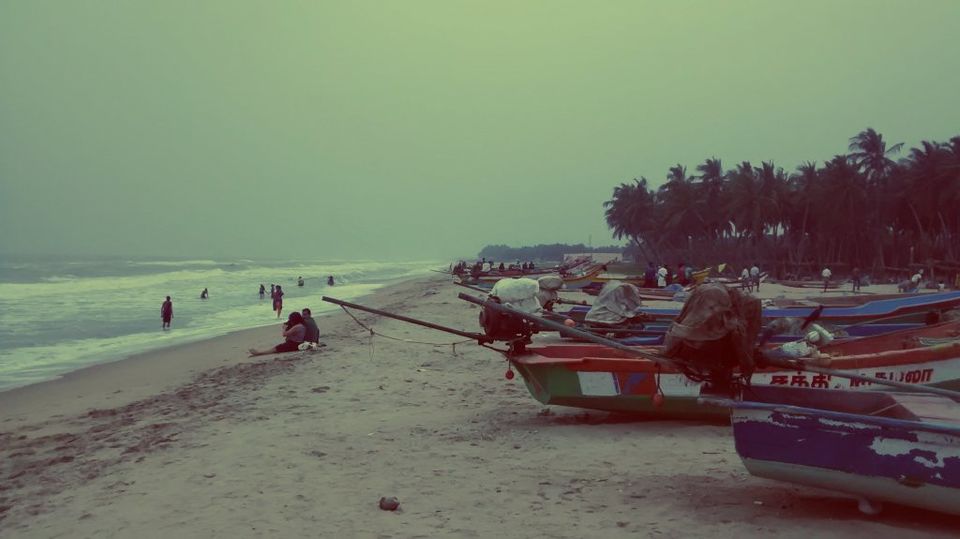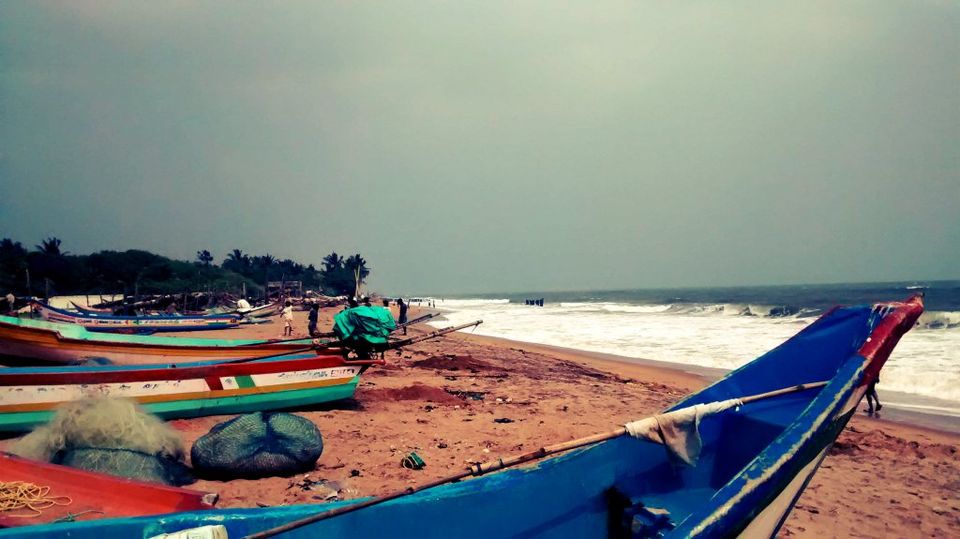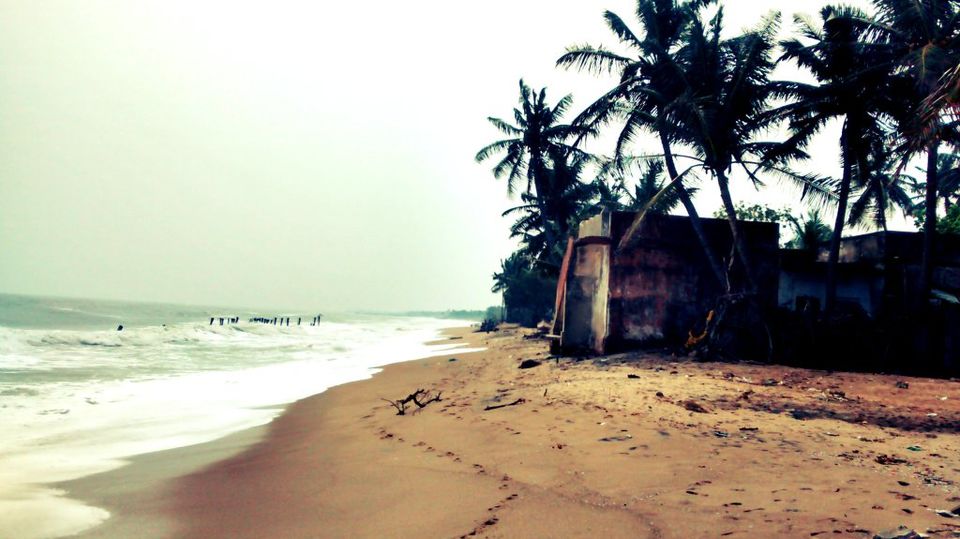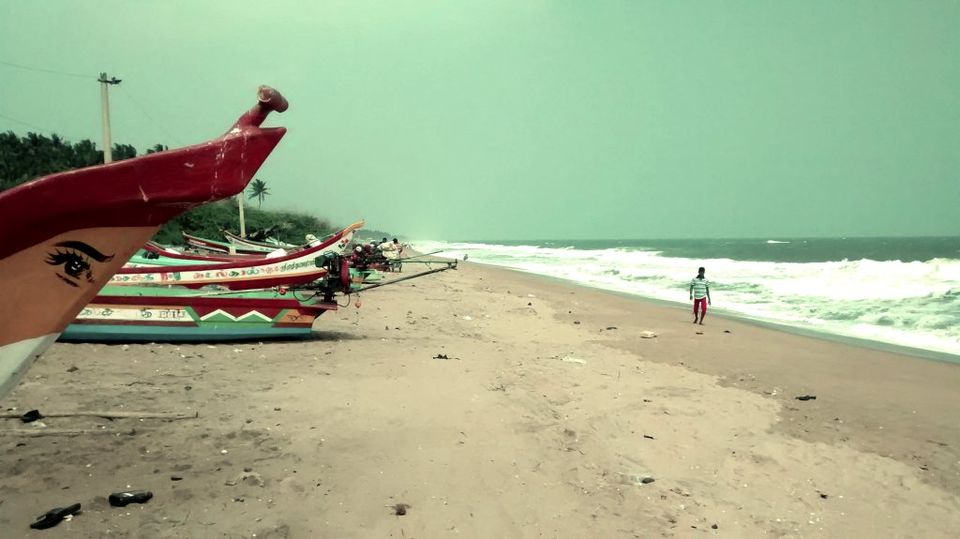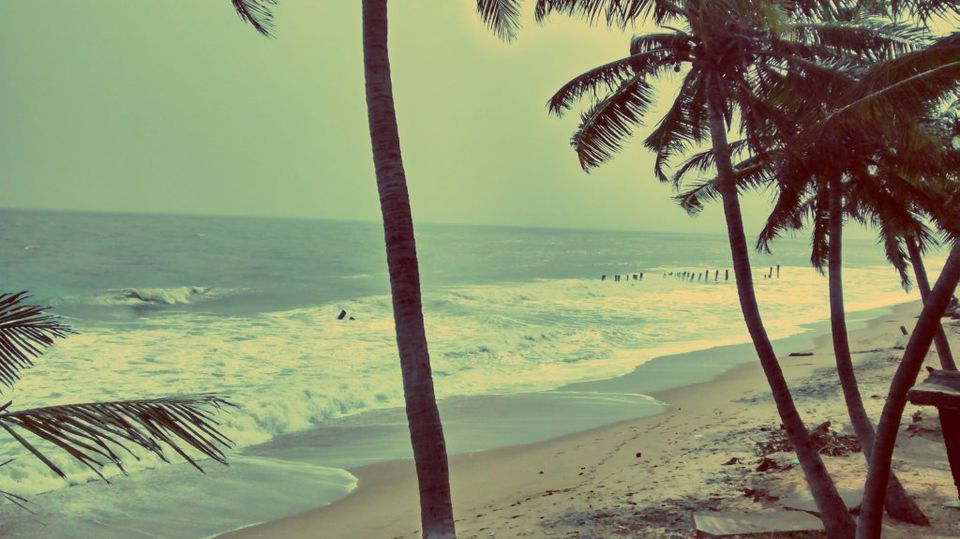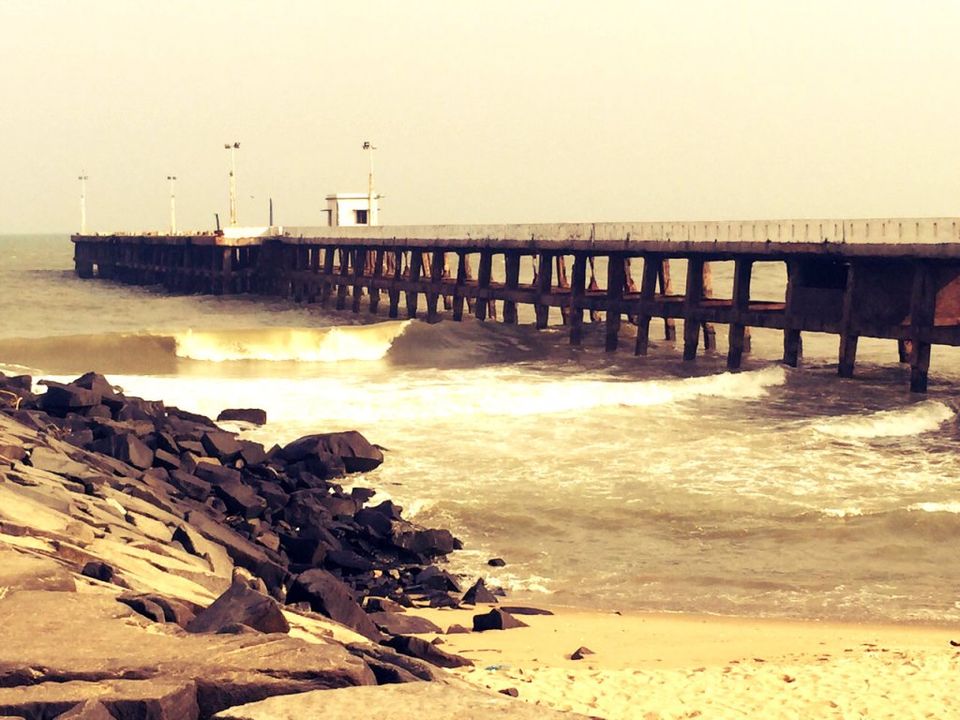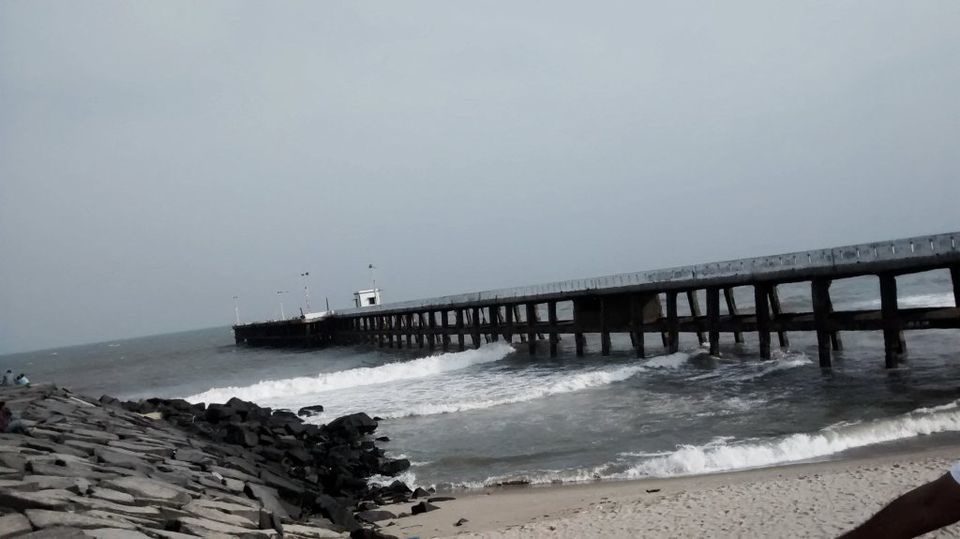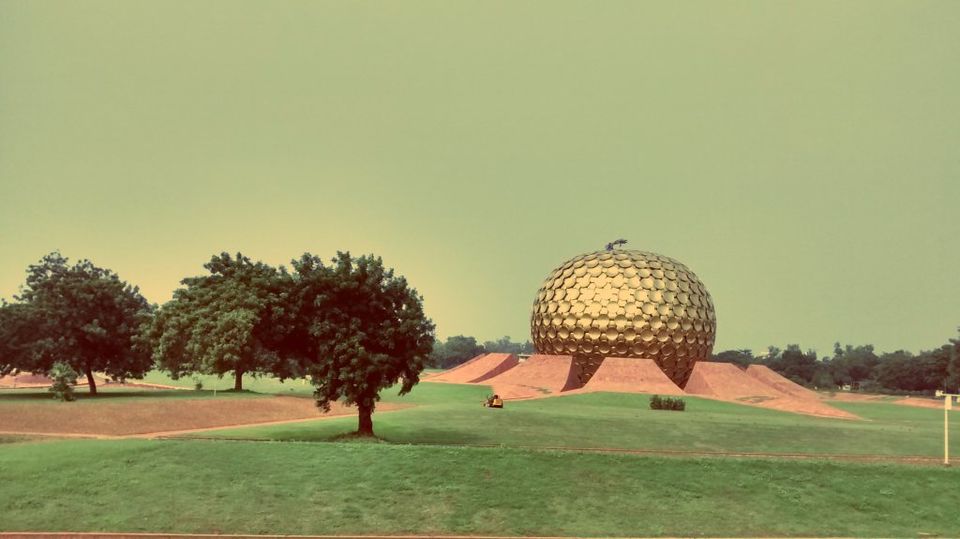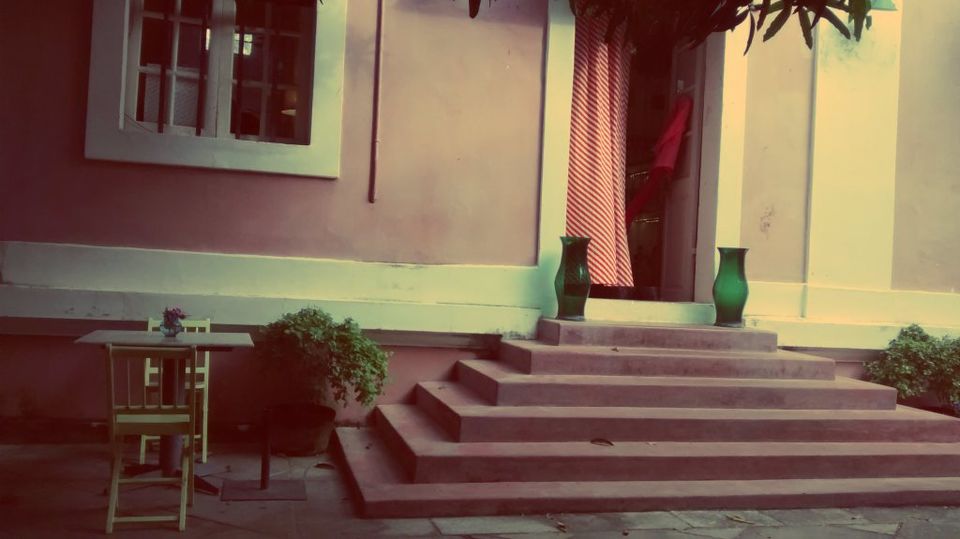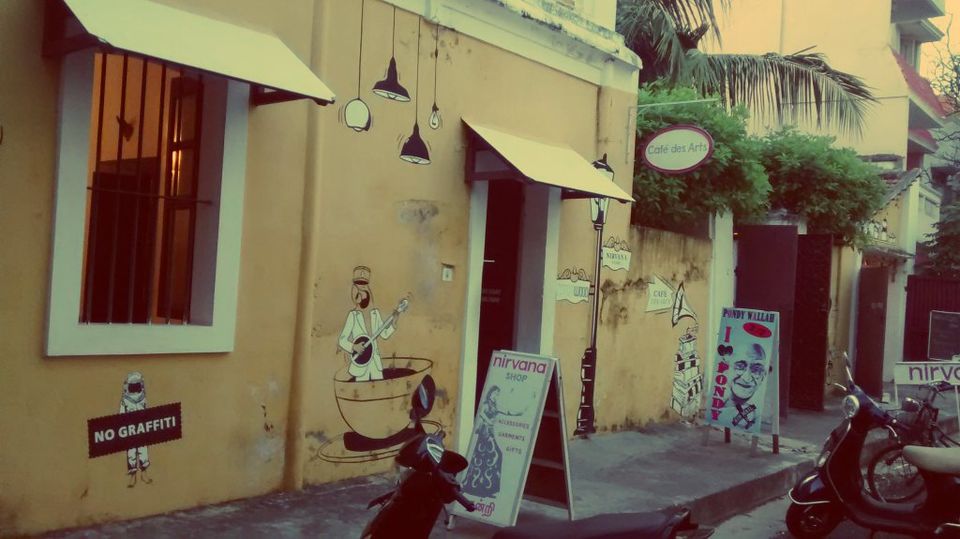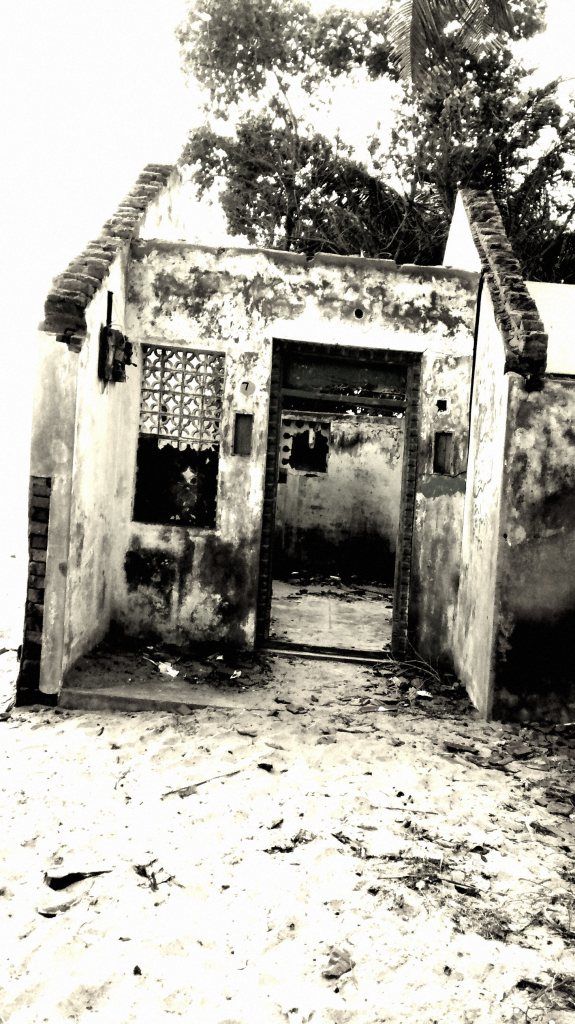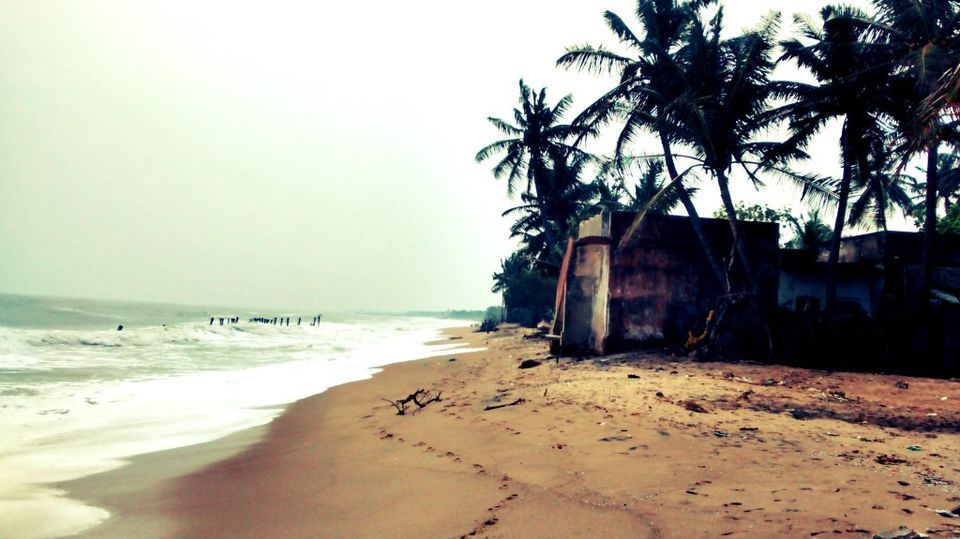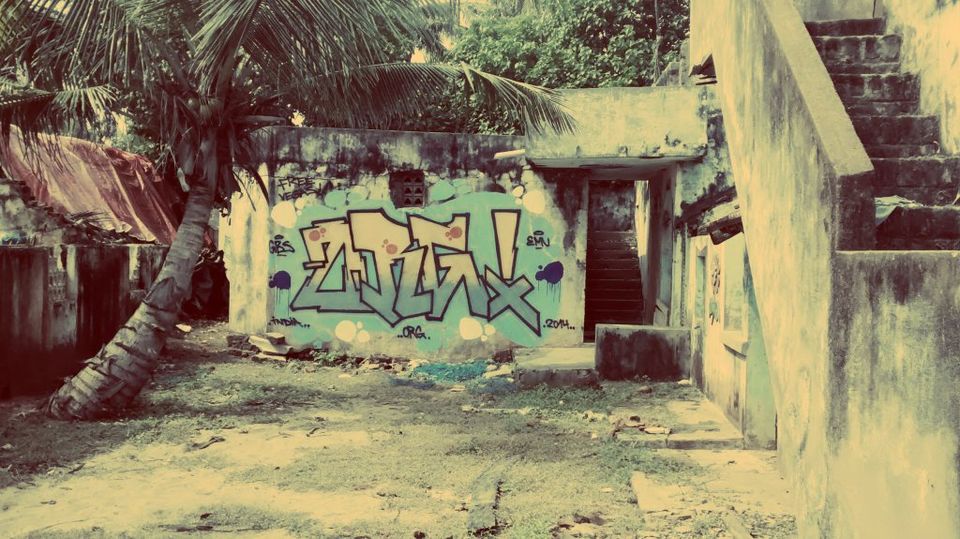 After lot of cancelled plans and deciding where to go Pondicherry was short-listed. One major reason to select it was cheap ticket prices to Chennai (thanks to flash sale by a company which we could not take advantage of really), a sea-side area and because of the French connection it has. After a 3 hour scenic drive from Chennai through the beautiful East Coast Road waving along the shores of Bay of Bengal, we reach Pondicherry. The first glimpse of the laid back town showed what to expect from it. It takes you back in time and is as French as the Tamil population here. Known as the Cote D'Azur or the Riviera of the East, Pondicherry is lazy town with good food, good alcohol and a relaxed vibe. The town is divided into The French Quarter and the Tamil Quarters. I think besides the nearby beaches, my favourite part of the city are the colonial buildings with cobblestoned streets of the French quarter. Just like  mini France in the middle of Tamil hinterland.
What you need to need to do in Pondicherry? Lets see:
Embrace Pondicherry and its attitude– No one is in a hurry here. The town is a melange of French and Tamil cultures.  So embrace the Pondicherry-ness and soak up all the French-ness. So just stroll down those French-style villas dripping with Bougainvillea and quiet, wide, cobbled streets. Then for a change go wandering around the grand bazar and the Tamil quarter for all the hustle bustle and local stuff shopping.
Visit nearby beaches– For around 200-300 INR you can rent a motorbike or for 100-150 INR you can rent a bicycle and ride down to nearby beaches. We visited 2 of them but if you enquire around and ready to venture far out I am sure you will find more. We visited Auro Beach and Paradise Beach. Both are around 12 kms either way out of the town. Paradise is one of the cleanest beaches till the time you don't find fellow visitors dumping beer cans etc on the beach itself. A nice long stretch of beach with good waters for a swim. I suggest to spend good half day picnic here. Auro beach on the other hand has more choppy waters and doesn't look safe for swimming. Along the coast you can see old villages with few houses towards the beach destroyed due to Tsunami and left like that. Enjoy a long walk at the beach or from one of the old houses.
Enjoy the evening or early morning walk– This is a must. Enjoy a walk down Pondicherry's sea-front promenade, Goubert Avenue, lined by colonial buildings. Evening it might get more crowded so I would suggest a morning walk along. And if you manage then get a permission or patao the guard to let you visit the Pier. Lot of people will say visit Auroville. It generally depends upon your preferences. According to me there was nothing much,other than the Matrimandir to see there unless you are going there for meditation. I think I get my meditation by the beach so wasn't much for me except the monument. You can get free entry to visit the MatriMandir by watching a small 10 mins AV.
Visit cafes and go berserk eating–  There are a lot of eating options. You can choose from South Indian to French to Italian to Indian to Vietnamese. But remember that at many places you will get breakfast till 11 am and then lunch from 12-3. In between these times you might end up not getting what you want. Easiest example is that you will not get even an Idli after 11 am but might have to consider Sada Dosa instead.  Cafe Des Art has good breakfast, while Le Maison Rose has some good food over a wine among the rose painted villa and quaint atmosphere. Hotel Surguru has awesome South Indian food and should not be missed. Their Idlis and chutneys are just brilliant. Le Club can be skipped. Seagulls near the promenade serve food all the time with a good view of the beach. Almost all hotels/cafes have a good ambience.
Did you know the brand Hidesign was a Pondicherry based brand? You can shop till you drop with some good leather stuff here. Thanks to the low taxes, handicrafts, leather goods and textiles are fairly cheap and one can get old French colonial furniture, antiques etc too. Oh yes Alcohol is way cheaper here, so you can tank up without misbehaving and get 2 bottles  back home. Try the Hercules White Rum. Surely packs a punch without any hangover. Overall The feel and pace of the city are slow, relaxed and open. The city hosts a beautiful public park, government buildings, monuments, churches, temples and all you want. The town is full of cultural happenings at some place or the other. Makes up for a good weekend trip.
How to reach:
Pondicherry is accessible by rail, road, and air. Daily trains connect Pondicherry to Chennai, 160km to the north. Buses and taxis go many times a day to Chennai and pass through the historic town of Mahabalipuram. No direct flights to Pondicherry exist, but many flights fly in and out of Chennai each day. Taxi from Chennai to Pondicherry will cost you around 3000 INR and goes via the beautiful East Coast Road. Renting a bike or walking are the best way to get around in Pondy. Remember, things go slow in Pondicherry so enjoy the pace.
Place to stay:
Stay at Hotel Coramandal Heritage. Good old Tamil house converted into a hotel. Rooms are between 1500-1800 INR , accommodates two people and is located at a very good site. On our way back to Chennai we visited the old temple town of Mahabalipuram full of Monolithic ruins and great architecture.
This trip was originally published on Chasing The Experience.