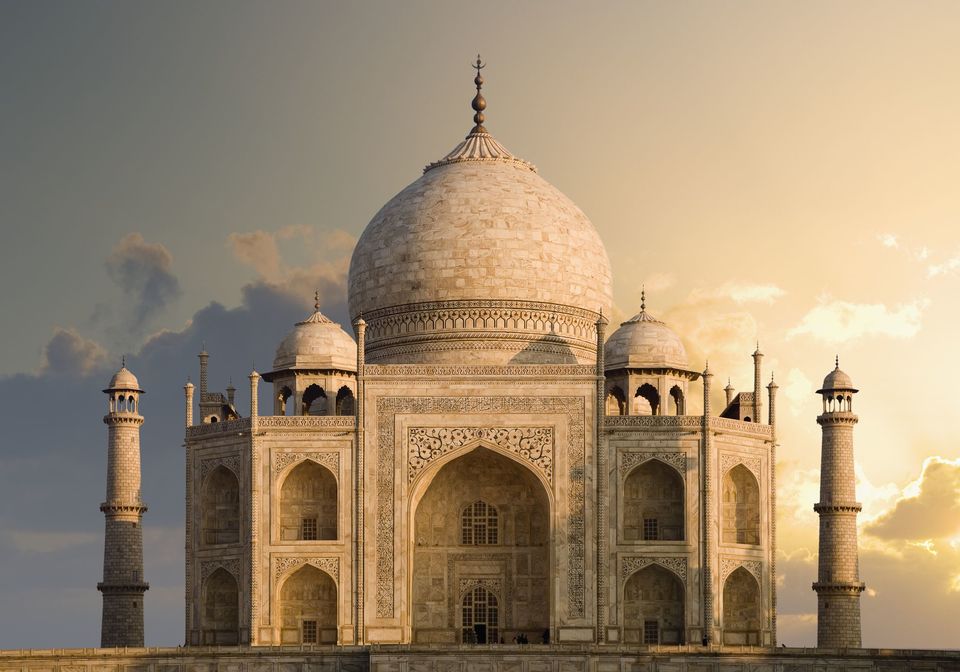 The journey of day tour agra by cars initiates by picking you up from your hotel/airport/station anywhere in Delhi/NCR/Gurgaon in a luxurious SUV/Sedan depending on the choice of our guests. They will be accomapanied by a skilled chauffeur excelling in English throughout the journey.

A well equipped car with Wifi facilities and mineral water bottles to keep you hydrated will be available all the time at your service. The distance between Delhi and Agra will be carried on The Yamuna Express Way which is one of India's best highway so far.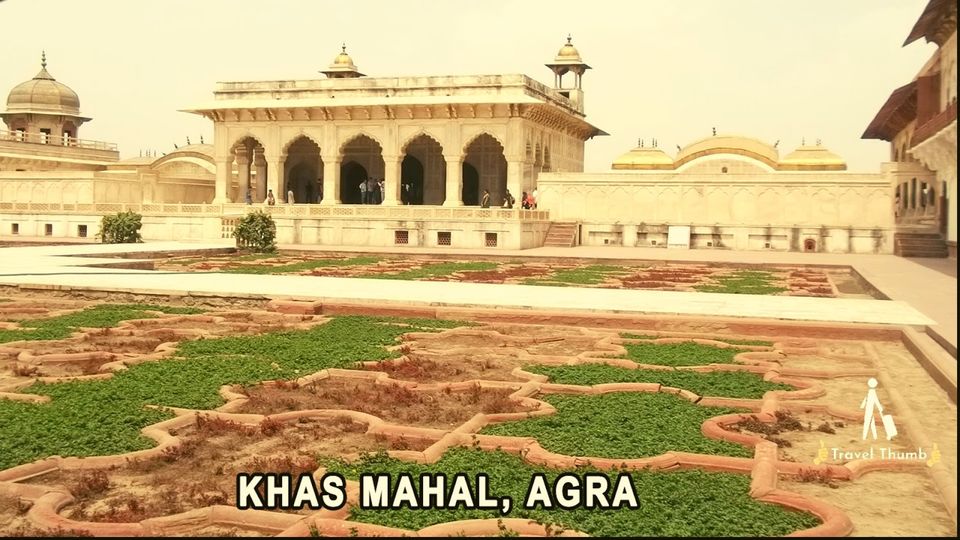 165.6 km six lane stretched expressway takes mere 3.5 hours to reach Agra. Acres of land filled with greenery on either side of the expressway add up to its beauty.
One will be definitely be enthralled when a heavy gust of fresh air reach your face as the vehicle accelerates speedily on the highway dropping you at your destination just in time.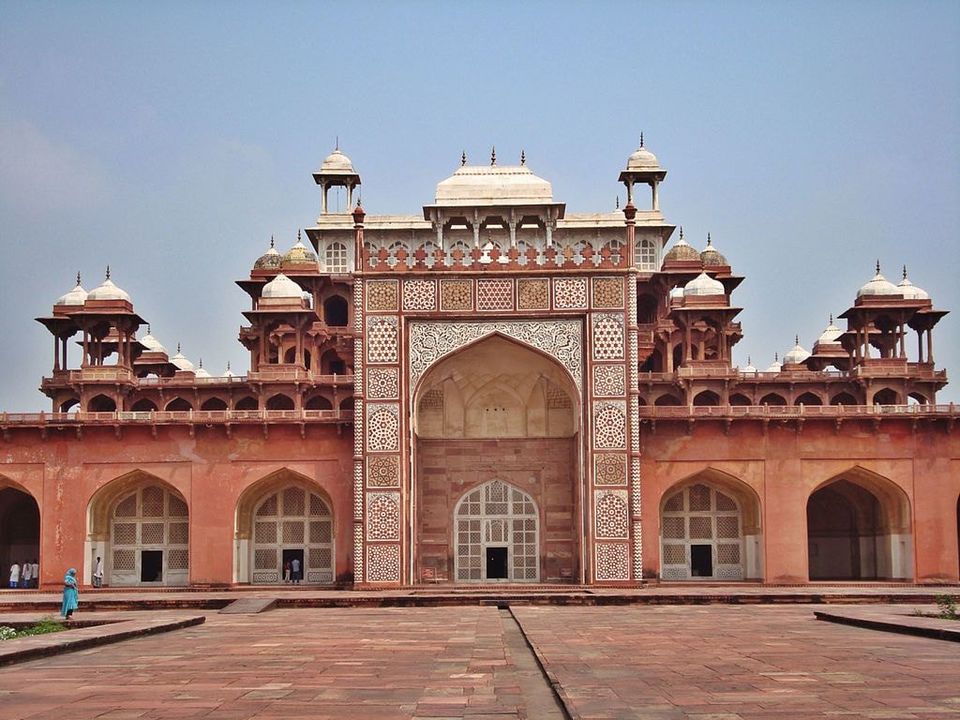 As soon as you descend from the highway, same day agra tour by car from Delhi takes you to visit the much awaited monument i.e., The Taj Mahal.

Pre-booked tickets will be ready for our guest and they will not have to wait in the long queue. A professional multilingual tour guide will then accompany to lay dow all the structural details of the monument.
Our guides are skilled in speaking languages such as English, Spanish, French, Russian and German, and possess good photography skill as well.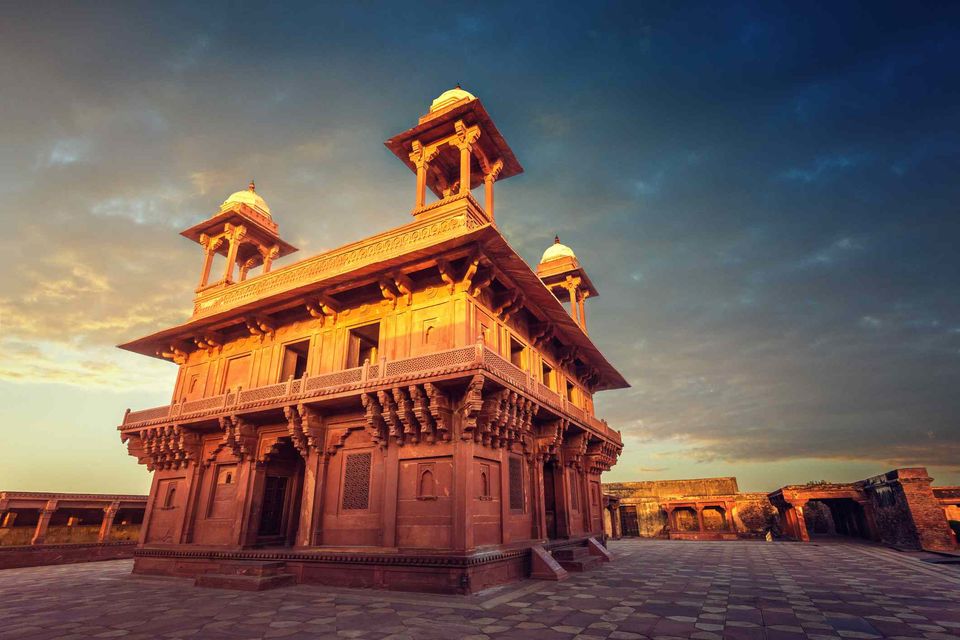 Thus, lot of time and money of our guests is saved in arranging a professional photographer.
As you enter the monument, you will be amazed because there stands ahead of you, one of the seven wonders of the world.
It is a huge marble inlay standing erect in all its pride encompassing elements of nature such as lush green Mughal gardens, flowing river Yamuna and a broad pathway welcoming thousands of sightseers every day to visit the mausoleum.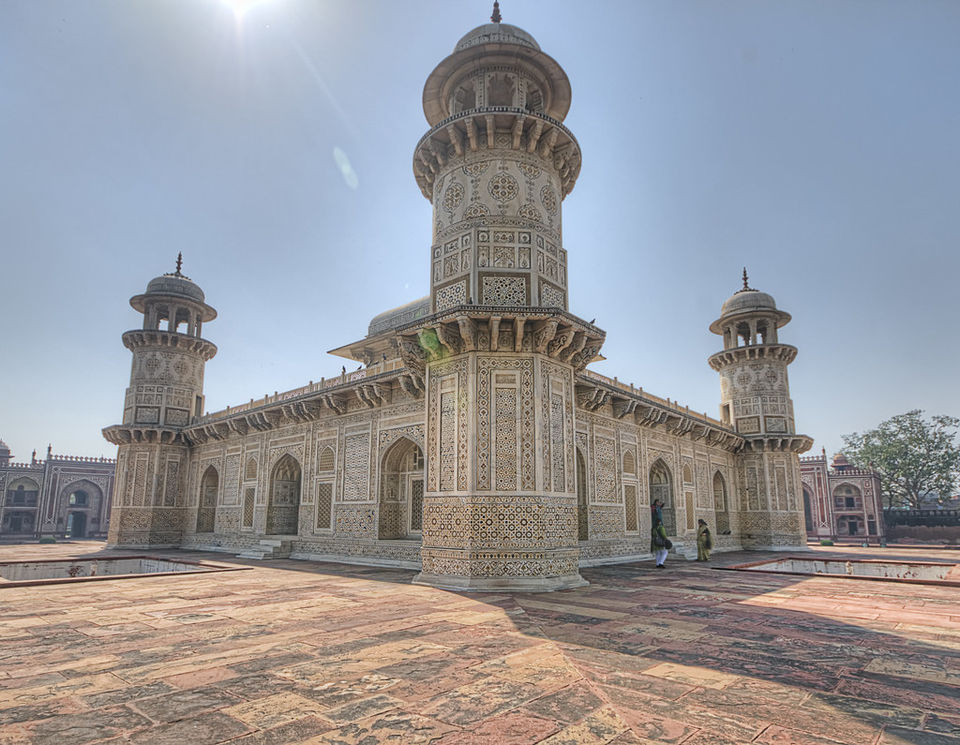 Labeled as a UNESCO World Heritage in 1983 for being, "the jewel of Muslim art in India and one of the globally treasured jewels of the world's heritage, the Taj Mahal is undoubtedly the supreme and greatest contribution of Mughals to India.
The beauty can be determined just by visualizing the flowing water from the river Yamuna, the clear skies above highlighting the white pearly marble structure.
After visiting the Taj, to snuff out your hunger, Taj Mahal day trip by car has your lunch arranged at The Oberoi Amarvilas or any other 5-star hotel as per the request of our guests. The Oberoi Amarvilas is 600 metres from the mausoleum.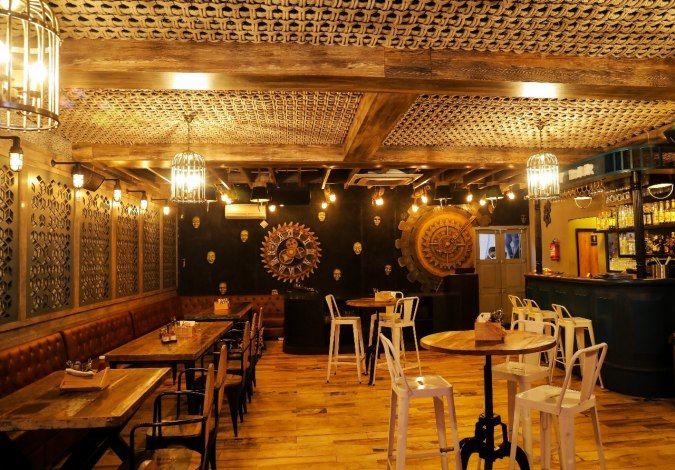 Exquisite restaurants serving authentic Mughal and international cuisines at The Oberoi Amarvilas, your experience of Agra will be unforgettable. Not just this but variety of food from all over the world cooked with atmost love and dedication will be served to our guests.
After this, we move with our journey to visit the local handicraft bazaars and emporiums of Agra.
Same day Agra tour by car takes you to the best emporium of Agra where one can witness the most exquisite creativity of our craftsmen.
Artifacts such as wooden boxes, Ganesha idols, marble inlay jewellery boxes, chess board, table-tops, work of zardozi like wall hangings, purses are all manufactured here and exported all over the world.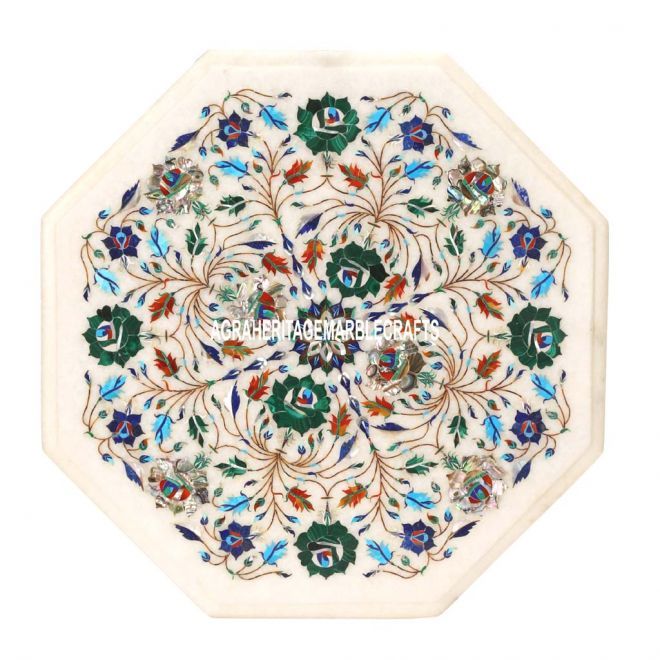 The skill in our craftsmen is being inherited from their ancestral that have been laid altogether in the hands of the present generation. Indeed, our guests are lucky enough go view all these artifacts personally!
With this you will come to an end of Same Day Taj Mahal tour by car from Delhi. Though it will be a 12-14 hours journey, the journey will evoke you throughout your lives. It will be a total new experience which will be cherished forever, and you will want to experience it all again and again.