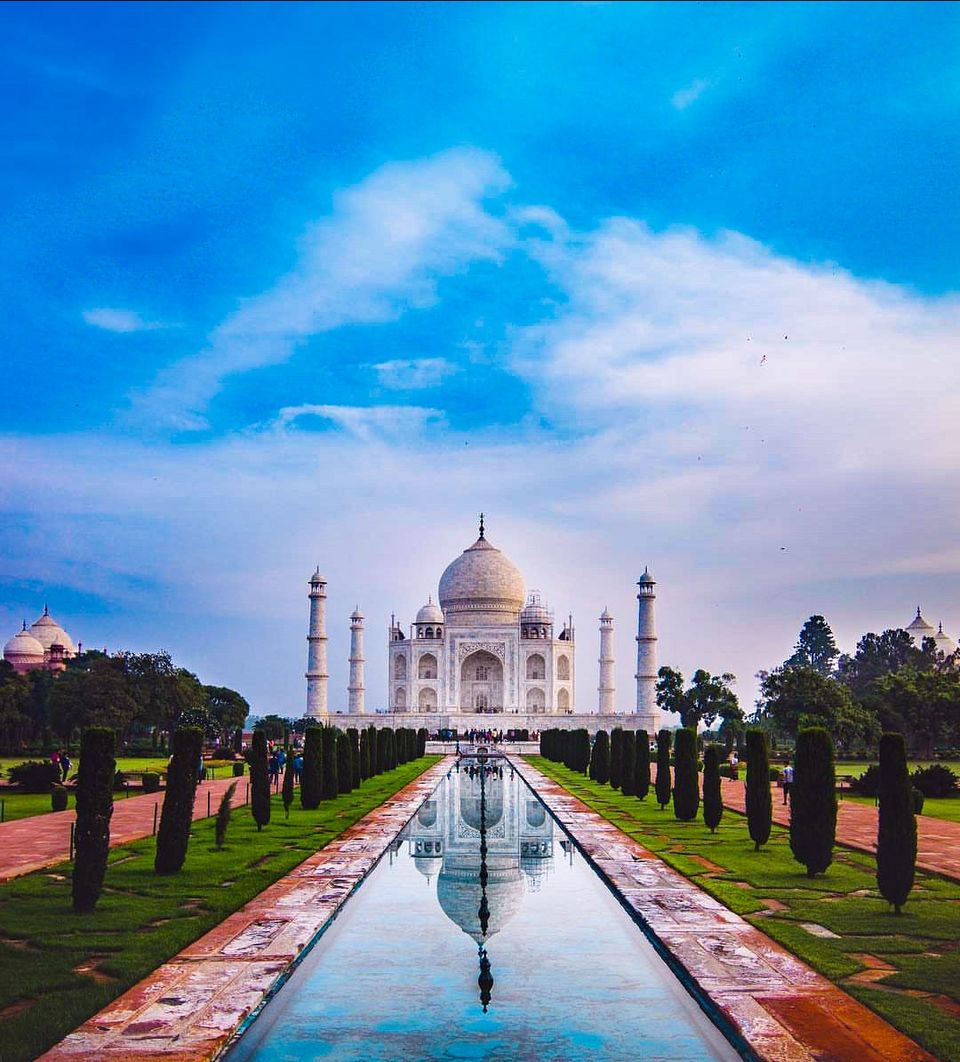 My first trip to Agra
Penchant for romancing with the ruins and reliving the life of royalty through the use of one's imagination. Where history is beyond description and pictures in text book, then Agra is definitely a place to visit.
After 6 long years in New Delhi, suddenly I realised that I haven't been to Agra, one of the most favoured weekend gateway for a Delhiite. This led me to make some phone calls to my friends and a quick whatsapp group was created and we were ready to head to Agra the next morning.
It was weekend in December 2017, and we were headed to one of the seven wonders' of the world, the Taj Mahal, with no plans beforehand. Swarms of people greeted us at the Agra railway station. We had to incessantly nod NO to the constant soliciting of "Madame auto, Sir taxi", until we reached the exit of station and someone's "madam auto"finally succeeded.
As you enter Agra, the first impression you might get is that it is a congested city with nothing wonderful being about it. Though the fact that it is home of the lavish TAJ MAHAL, the city itself is not well maintained.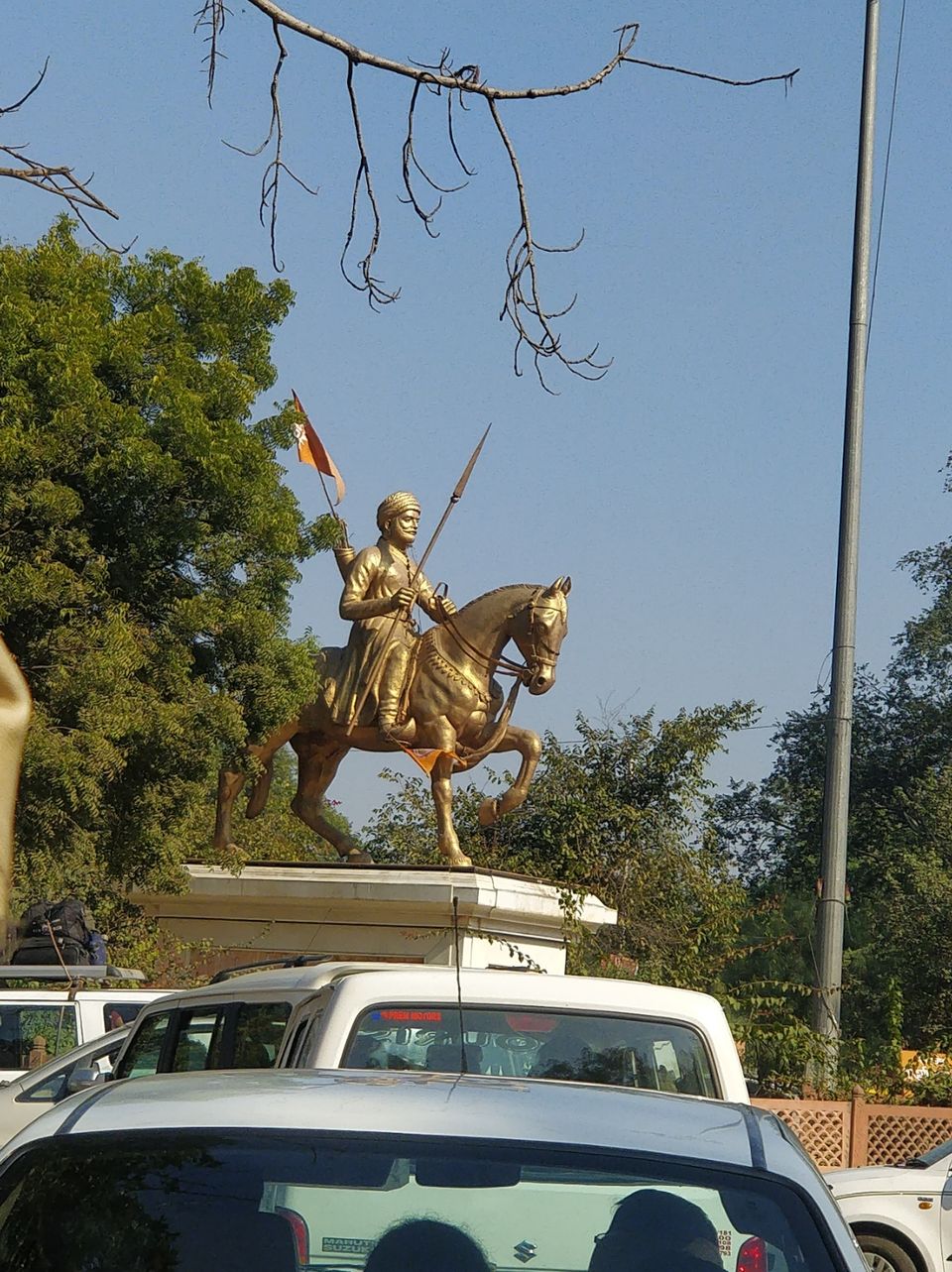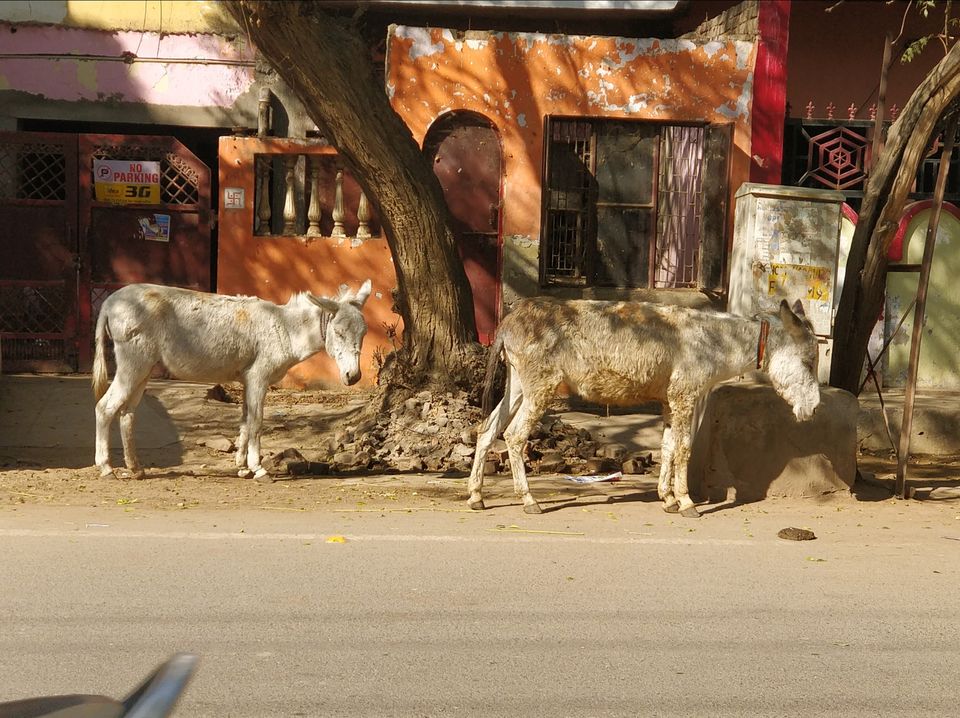 Seeing Taj Mahal in movies, books or internet, and seeing in reality that too for the first time was totally worth remembering it for lifetime. We started our journey with the talkative auto driver's conversation being our company. I feel in every tourist place, autowalas' for sure are great conservationist. For me traveling not only means visiting the famous tourist destinations, but also living like a local in the new place.
It was the auto driver who told us about the famous breakfast corner of Agra i.e. "Deviram's kachori Sabzi" and "dahi jalebi". It is something you should definitely not miss in your trip to Agra. It is a small food stall in Agra, which second to Taj Mahal in footfall. Always filled with foodies, you don't even need GPS, the smell of the kachoris will drag you there for sure.
Quickly refueling ourselves and checking in at hotel, we headed to our first destination, the Taj Mahal.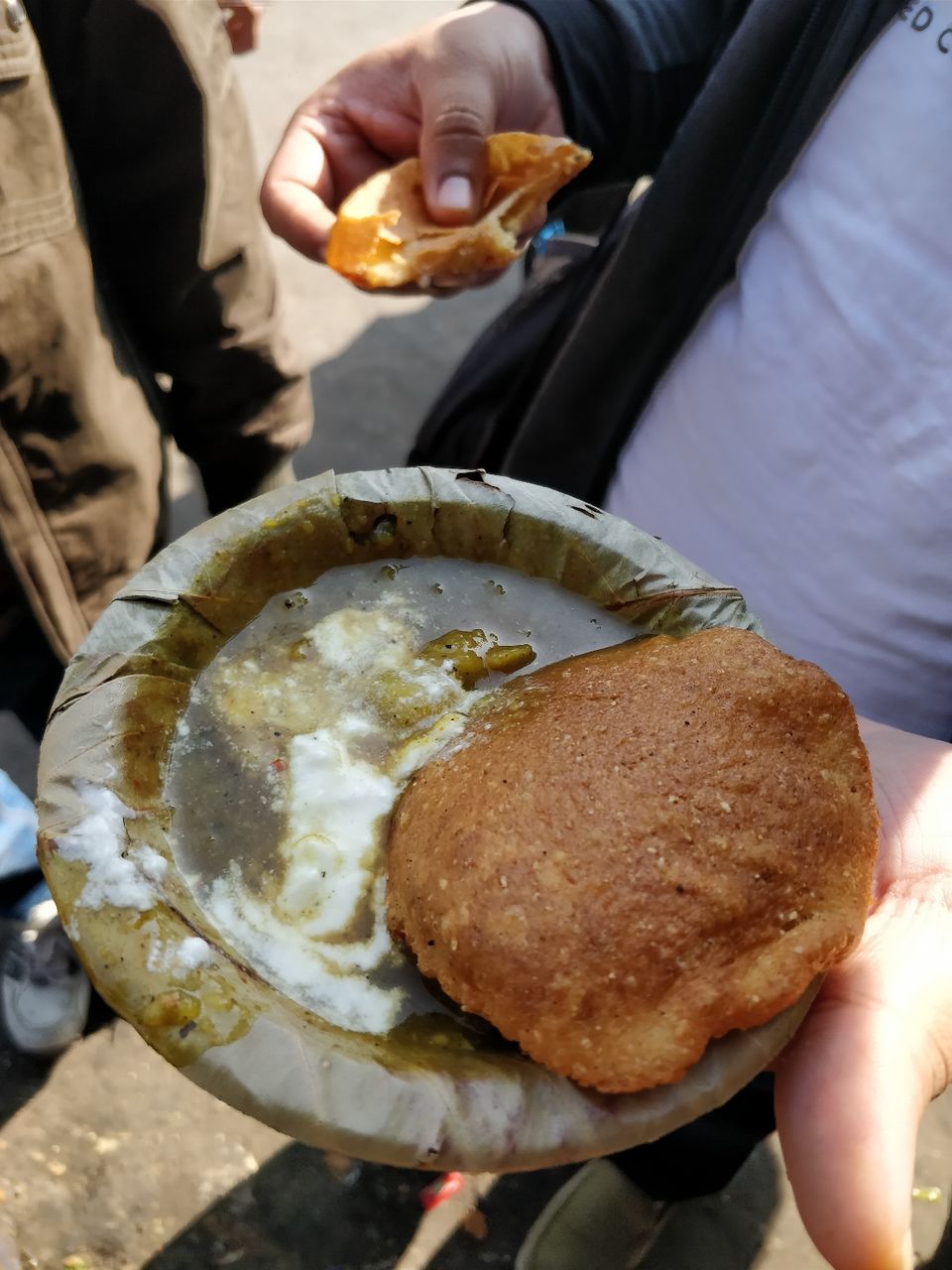 There is a certain magnetism about Taj that cannot be explained in words. As we reached Taj Mahal, there was some fun waiting for us outside, decorated with flowers and colourful dangles and of course we ditched the regular auto and taxis and took that Tanga for a fun and frolic ride to Taj Mahal. The tanga took only INR 100 for four of us and dropped us at the gate out side the legendary Taj Mahal like a royal guest. You can find various street shops and restaurants by your side on your way to Taj Mahal. But beware of pick pockets and hawkers who can sell you stuff for more than triple the price.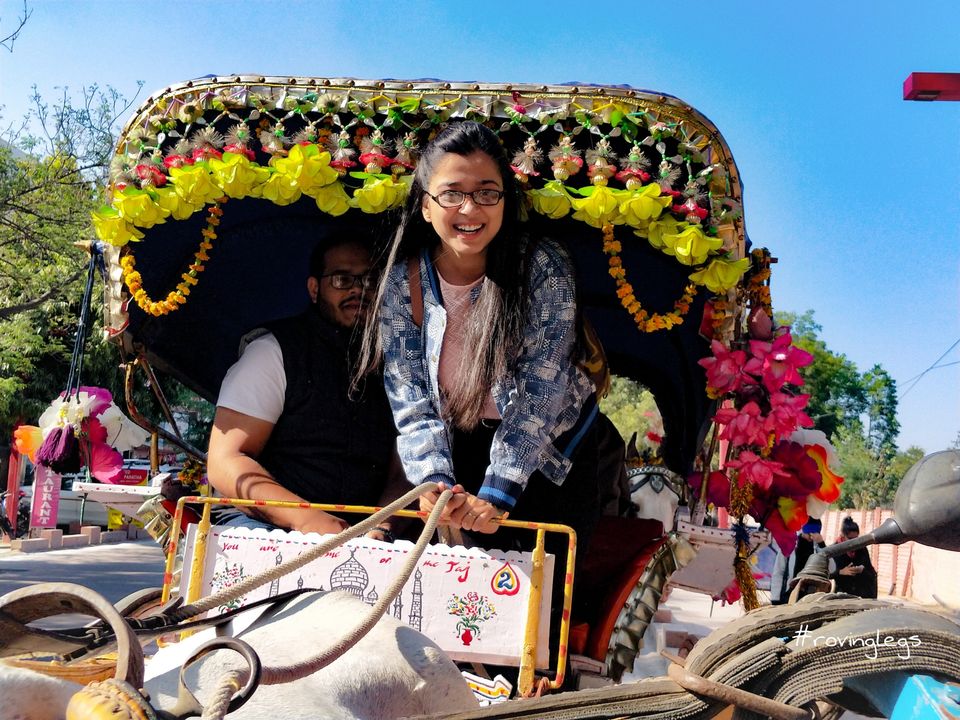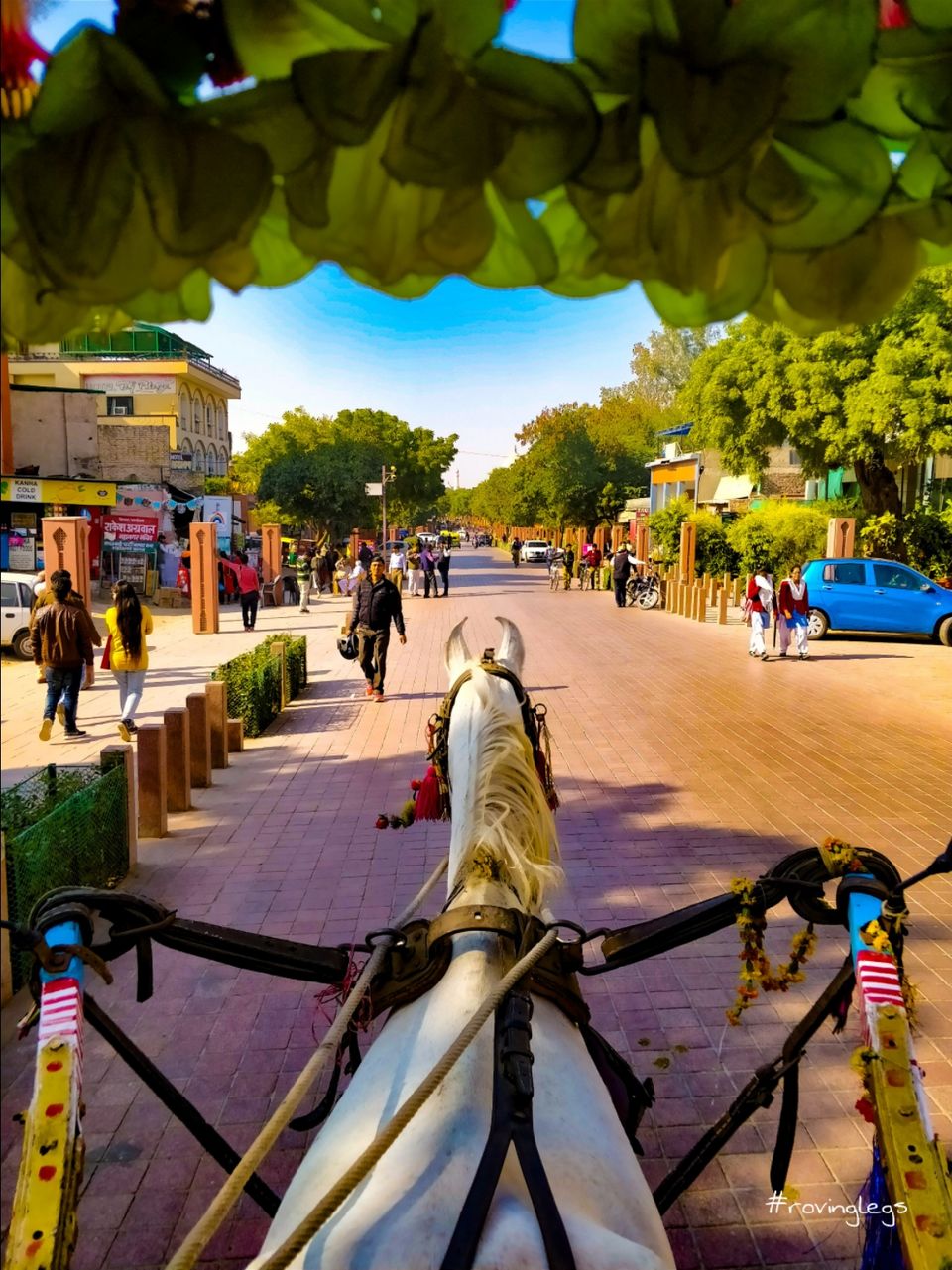 Taj Mahal
The epitome of Love and Passion.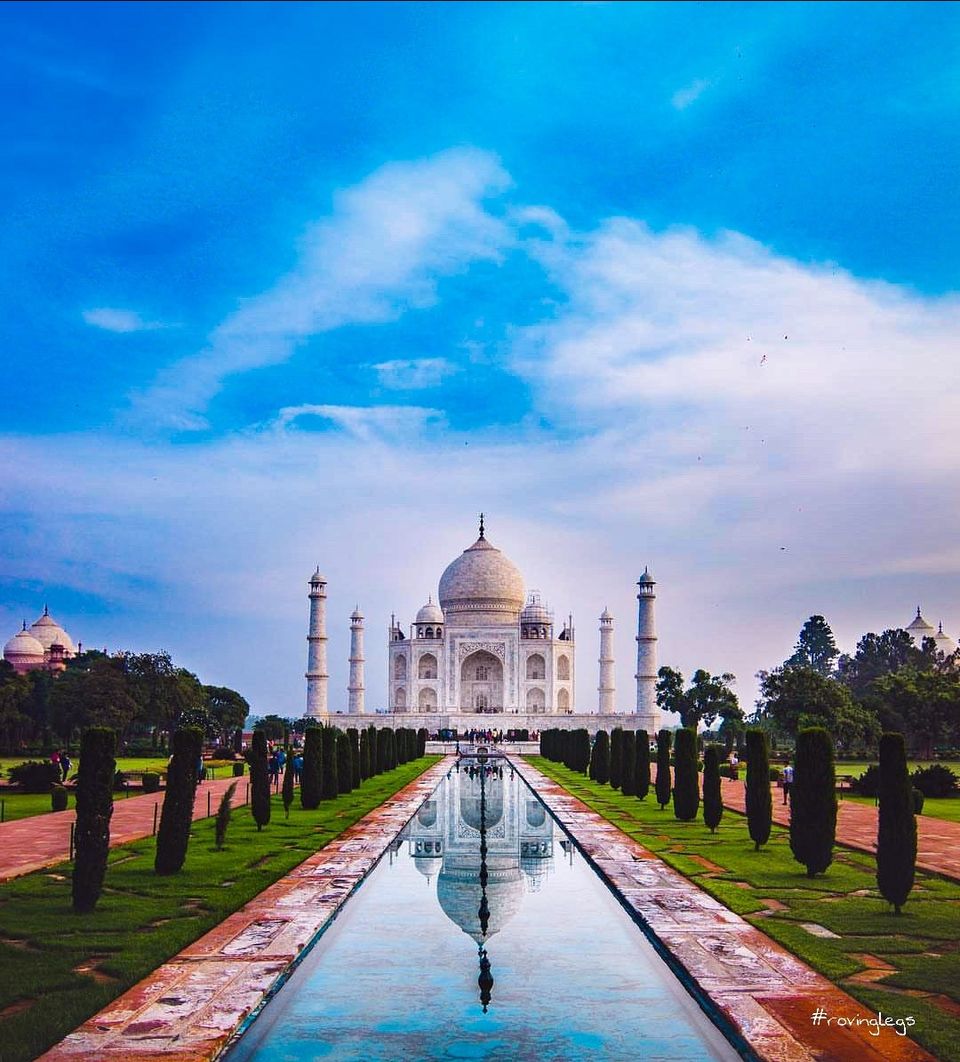 One of the most significant Mughal architectural marvel, built by Mughal emperor Shah Jahan in the memory of his beloved wife Mumtaz Mahal, who was his third wife, stands in all it's beauty and finesse on the south bank of Yamuna. This ivory white marble mausoleum is open for visitors from sunrise to sunset (time), all days of the week, except Fridays and during the month of ramzan (month). Every year visitors numbering more than the population of Agra passes through the magnificent gates to catch a glimpse of this breathtaking monument, and hardly any leave disappointed. With a huge hype and crowds that gather since morning, it is not easy getting space you need to compose your best pictures. So It is always best to be among the earliest visitors of the day (i.e. around 5 AM), to avoid rush and a getting a high chance of capturing best pictures with Taj. It is advisable not to waste the early morning minutes selecting a guide or collecting the audio guide. If you feel the need, you can hire them after you are done with your shots. Also you can witness the beauty of this monument in three different moods, pinkish hue in the morning, milky white in evening and golden at night when illuminated by moonlight.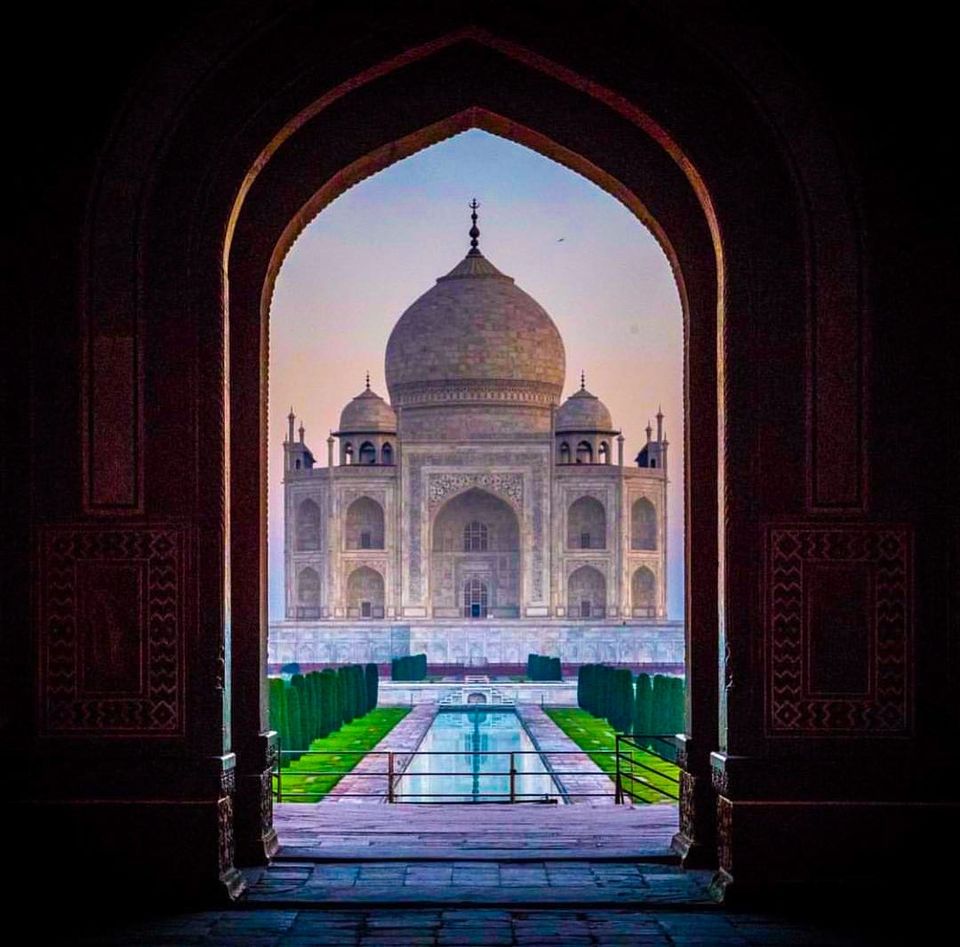 Wearing plastic bags on our foot, as we passed through the giant gate, we let the first sight of Taj dazzle us and allowed the beauty to sink in and then we started walking around. The architectural beauty and magnificence of Taj Mahal has never been surpassed. The interior of the monument is capable of blinding any goblin with its grand inlay work. We were told that the emperor intended to build another Taj in black marble across the river but his son Aurangzeb imprisoned him and his dream could not be completed. I don't know how far this stands true but thoroughly enjoyed the story. It almost took us whole day gazing at this masterpiece and peeking into its architectural history. But I am really not in a mood to sound like an 8th standard Indian history book, So let me surprise you with the fact that apart from the usual day entry you can view the Taj in the night too, when it is most sparkling, unreal and glowing white. But this night view is available only five days a month ( I.e. on full moon days and two days before and after), between 8:30 P.M. to 12:30 A.M. for about 30 minutes in 8 batches of 50 people each. The tickets for the same can be bought from booking centre of archeological survey of India, 24 hours in advance. Also it is advisable to reach the venue at least half an hour early , also to note that no video cameras are allowed inside the monument during night view. It might be preferable to choose the later batches as the moon may not always be high or visible clearly during the early batches. So enjoy your night under moon gazing Taj Mahal. What else can be more epic and romantic for love birds. Well we were not that lucky to be able to witness this, as there was no moon in the sky. But if you interested in the night view, you must plan your trip according to the lunar calendar for sure. After spending our day in Taj Mahal, while we were moving out, we have been told that the makers employed an optical trick so that as you move closer to the gate the Taj keeps getting smaller and it seems to grow as you walk away, as if when you leave, you take the Taj with you in your heart.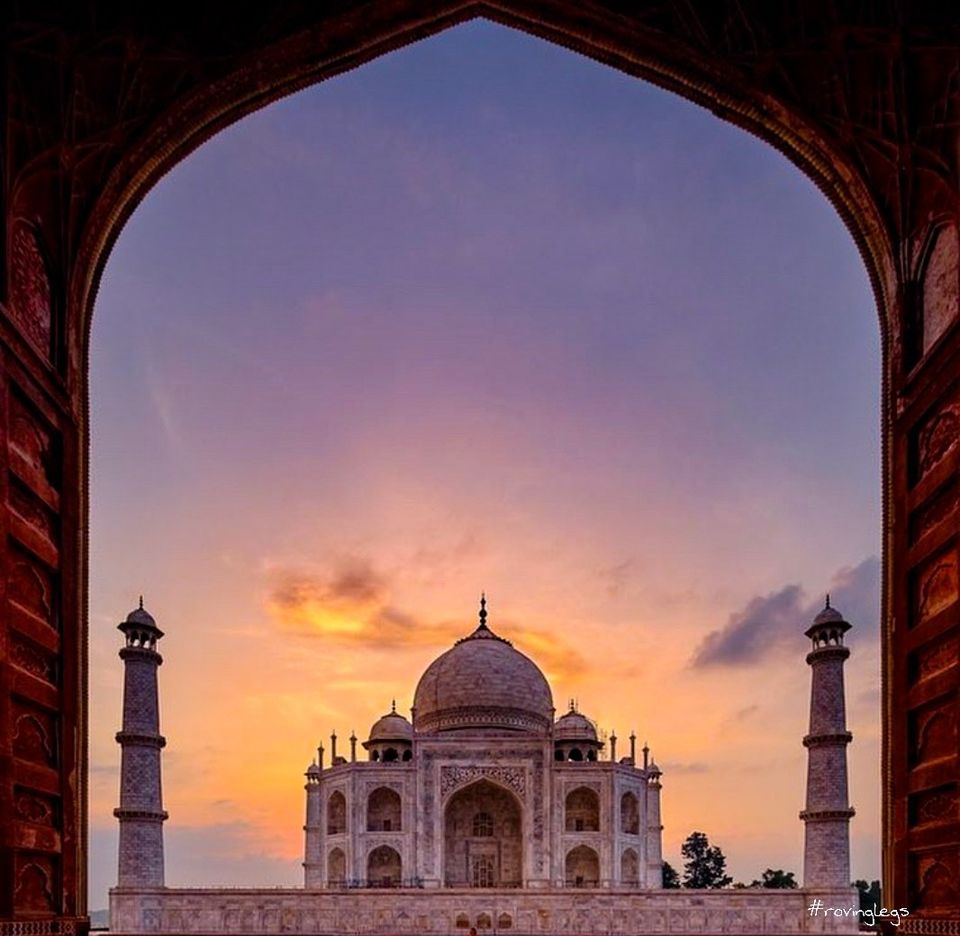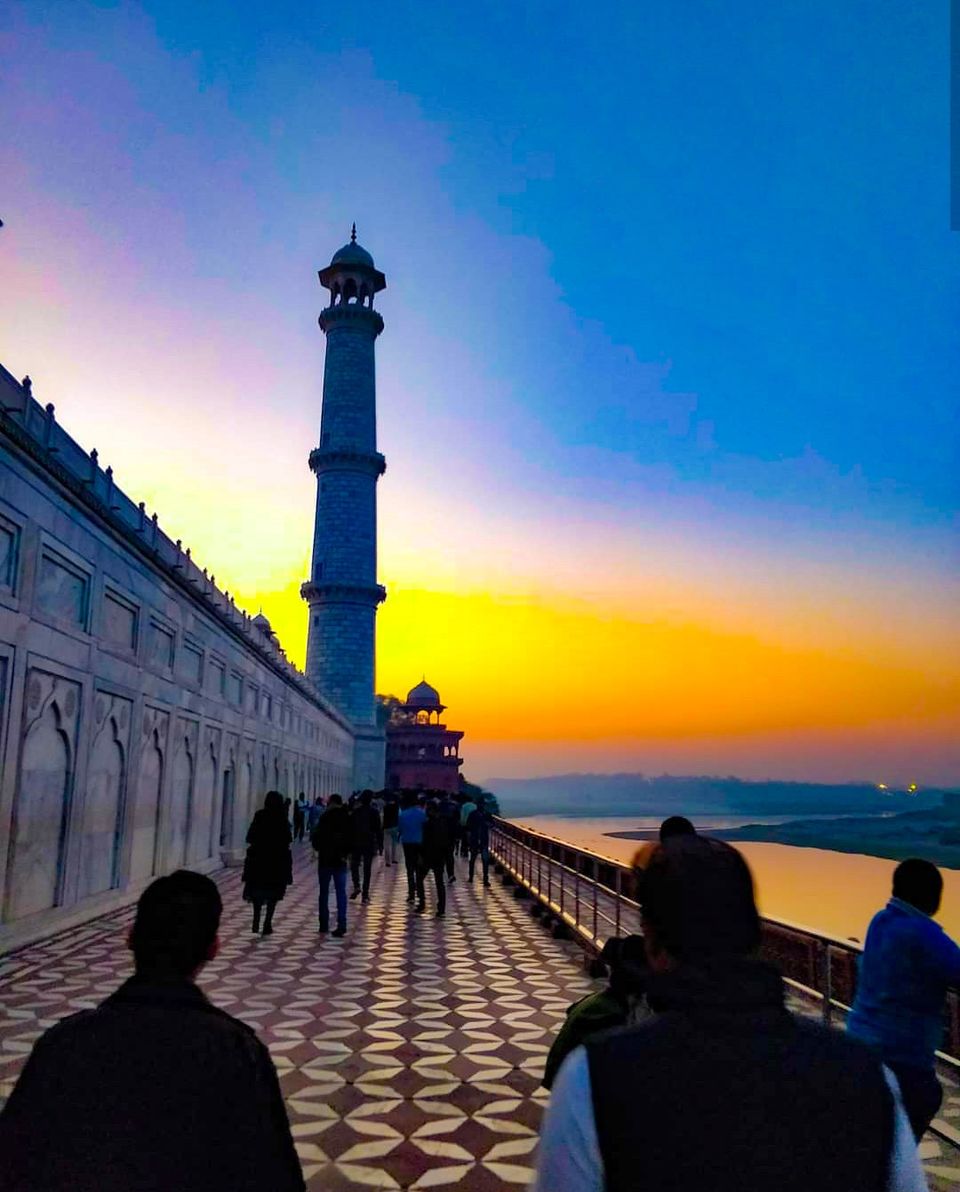 On our way back we thought to dine in at Amarvilas.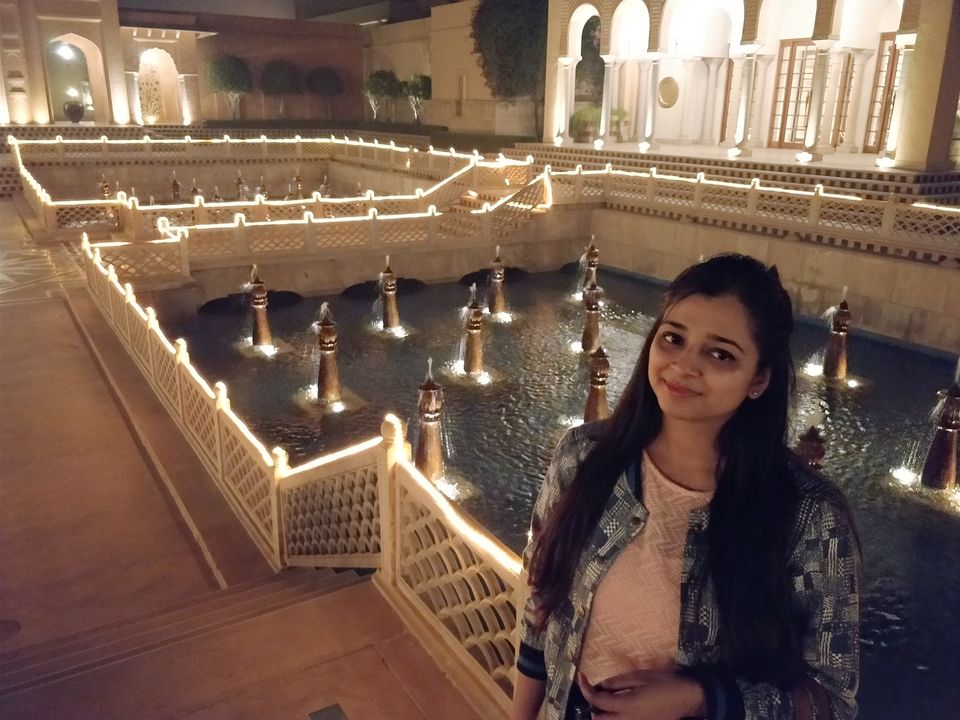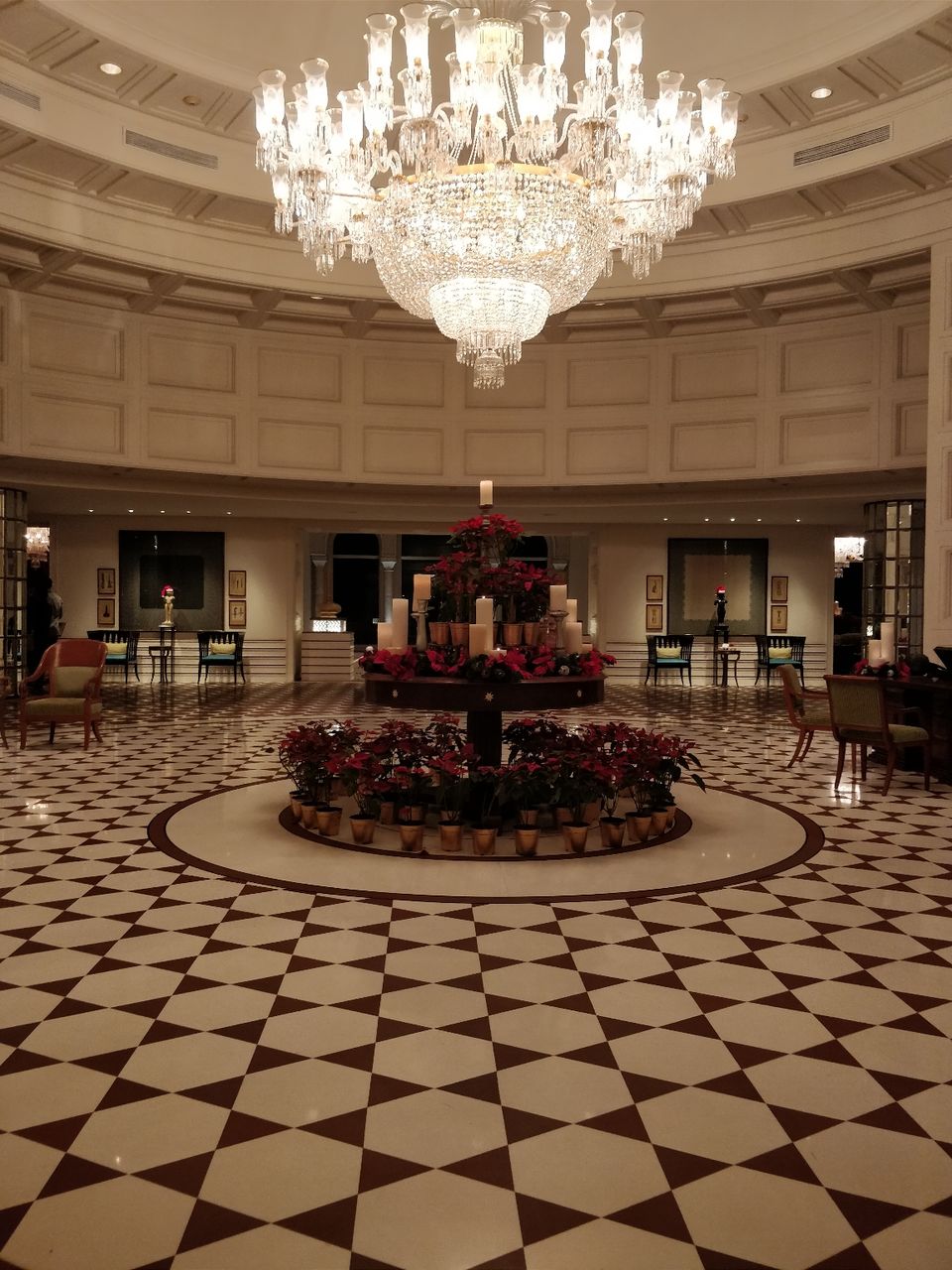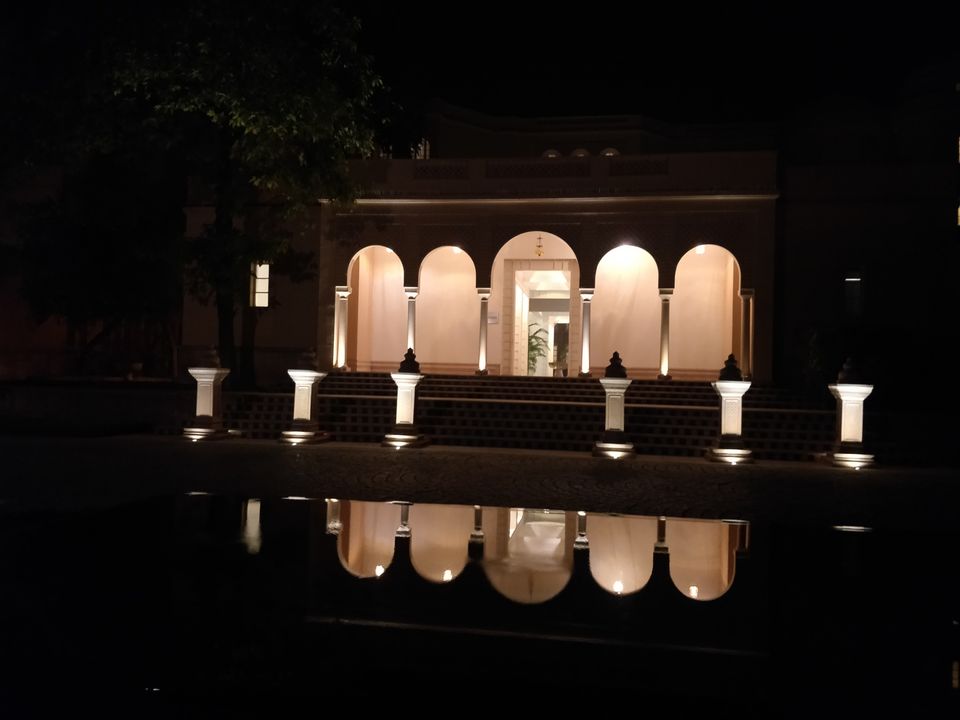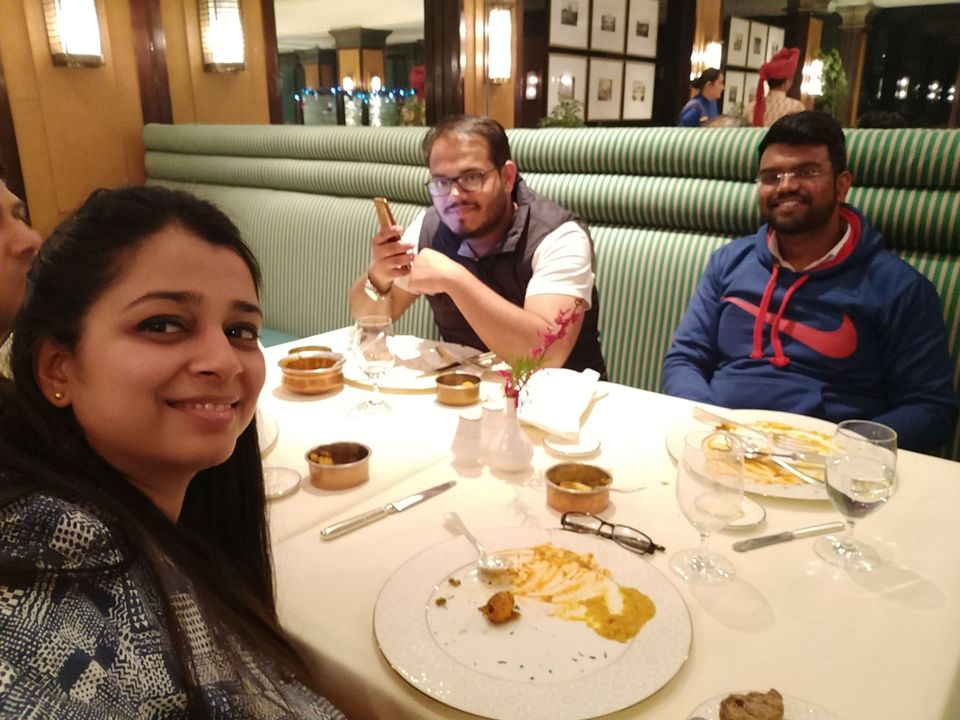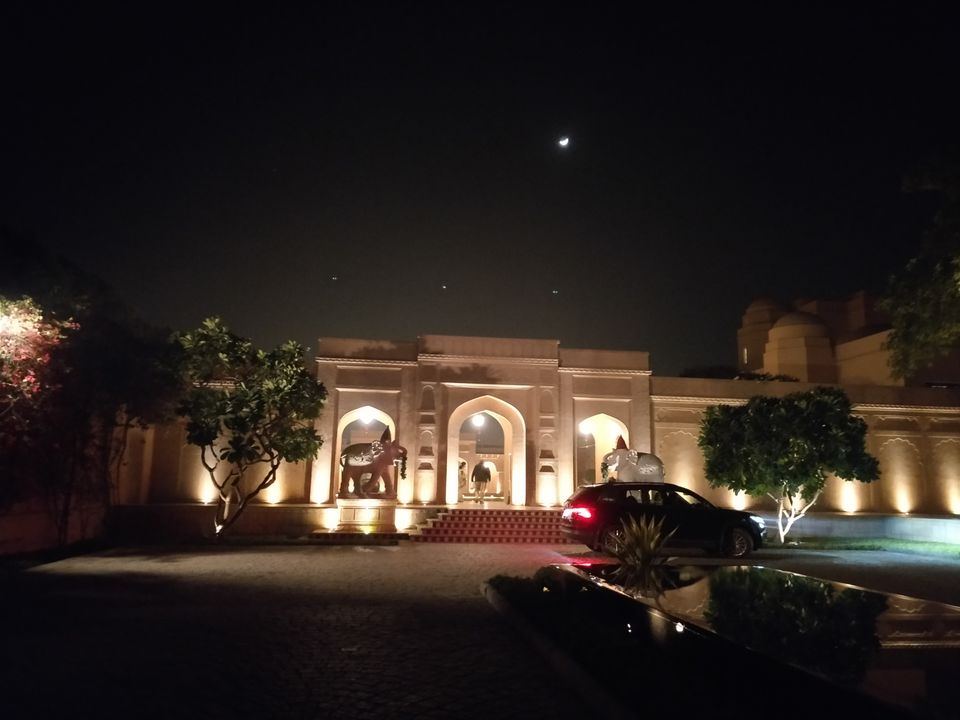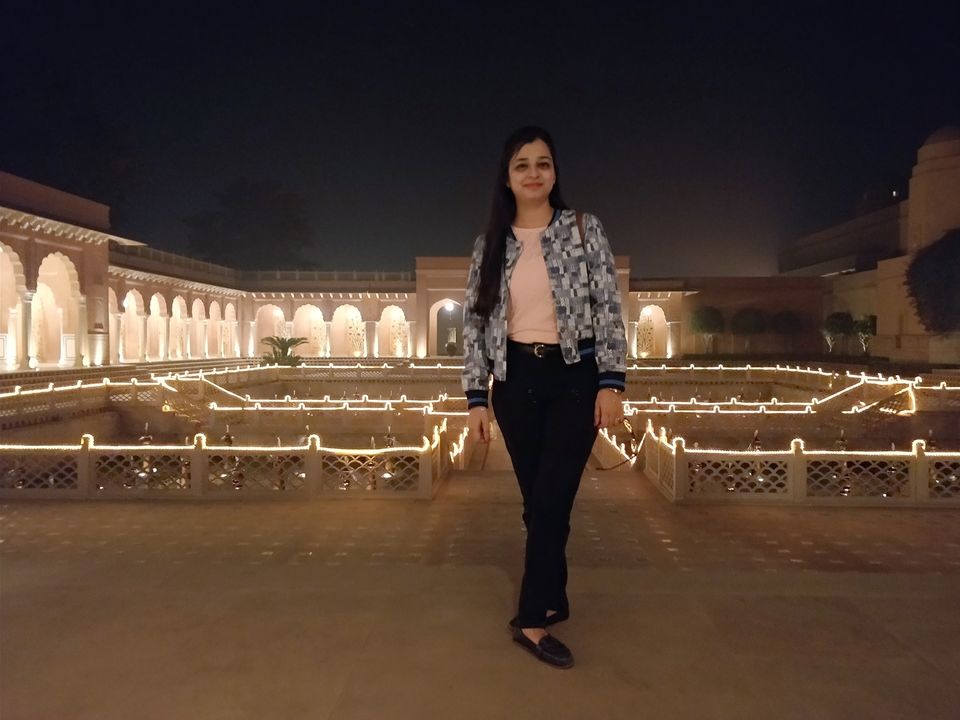 Agra Fort
The next morning after having our breakfast we checked out of our hotel and reached Agra fort, just 2.5 kms away from Taj Mahal. One can easily visit both Taj Mahal and Agra fort in one day, but we decided to go slow, as we had enough time and were determined to treat our taste buds too.
Agra fort is a symbol of power, strength and resilience. It was built by Mughal emperor Akbar. For your knowledge sake I must tell you that this was the main residence of the emperor of Mughal dynasty till 1638, when the capital was shifted to Delhi from Agra. The entire fort covers an area around 94 acres, but only a portion is open for public. Agra fort has four gates for entrance, the one open for public is the Amar Singh gate. You can buy your entry tickets from the window here and get a guide if you want. Also clock rooms are available here at a very minimal rate, so you can easily leave your baggage and explore freely.As we entered the fort I was astonished of the fact that Agra fort is still in such a good condition even after being such an old structure. The details in the red sandstone completely surprised me as well.
One of the most impressive place in Agra fort is Musamman Burj. It was built by Shah Jahan for his wife Mumtaz Mahal. From the Musamman Burj, the view of Taj Mahal is spectacular. While it is believed that during last few years of his life, Shah Jahan was imprisoned here by his son, Aurangzeb, and forced to look at his greatest creation, the Taj Mahal, until he died.
Agra fort has many secret subterranean apartments and edifice. It is said that the entire fort is interconnected through tunnels and numerous underground pathways.
View of the city from top is amazing.
Kalakriti
After some lunch at the local street shops we headed to Kalakriti.
If you are also interested in Indian art and culture, and enjoy theatre then you can book a show at Kalakriti convention center, where a team of talented artists will mesmerise you with their scintillating live performances of Indian dance and theatre. The entry is going to cost you around INR 1500-3000, but is definitely worth a visit. The timings are 11:00 A.M. to 9:00 P.M. If you are not familiar to Hindi then you need not to worry, they provide headsets too and you can choose from 10 different languages and enjoy the show.
It was evening by the time we finished our Kalakriti show. We straight headed to Panchi petha shop to sooth our taste buds with some agra's famous petha and dalmoth. Got them packed for home too. Had an early dinner at Mama chicken with some nimbu shikanji and bhunta from the street shops. And left to Agra Railway station.
Where to eat in Agra
Apart from its monuments the city has some exciting stuff for the foodies too, including Panchhi Petha. Petha is a famous sweet of Agra, made from the ash gourd vegetable. But beware of the fake panchi shops every now and there. Also you must head to Deviram sweets for your breakfast. You will find amazing bedhai kachoris with spicy aloo sabzi and curd. And don't forget to try their dahi-jalebi combination and Gajar ka halwa. For your chicken cravings you can try mama's chicken. There is a whole street to it. While if you wish to dine along side the legendary Taj Mahal, do visits The Oberoi Amarvillas. The taste here is to die for. You can also try some Dalmoth and Gazak of Agra. The best dalmoth can be found in panchi petha and baluganj. Dahi Bhalla in Sadar Bazar is also must try if you love chat. You can also try Mughlai food.