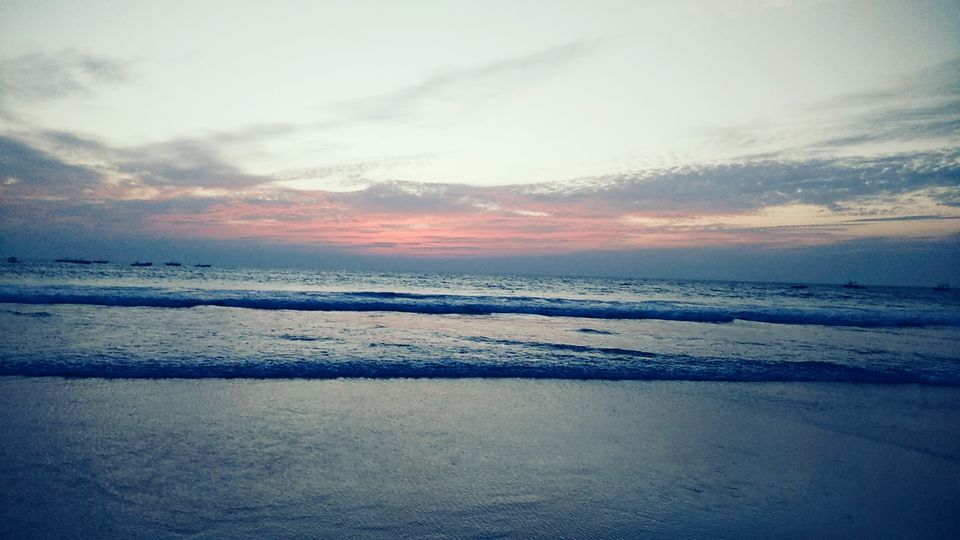 After my trip of Kedarkanth and Mumbai, I came back to Nagpur for my registration for the final term. After registration, I attended my classes early the next day, and immediately left off for my next trip. I spent less than 36 hours at Nagpur, before the seas lured me into their shore. I left for Goa and reached late at night. Immediately I took the next train to Gokarna.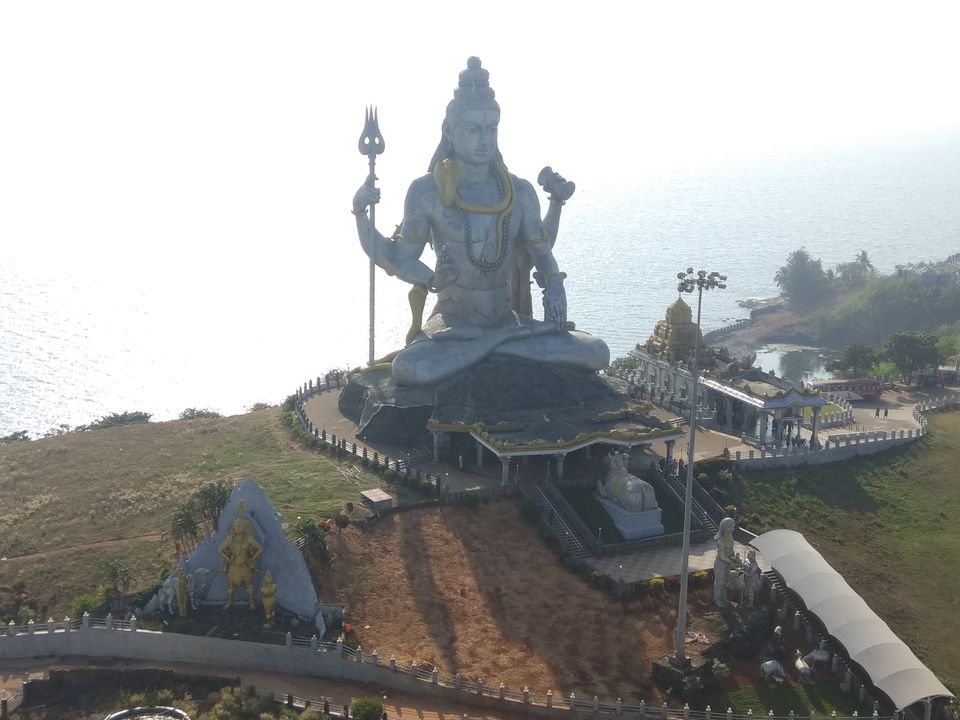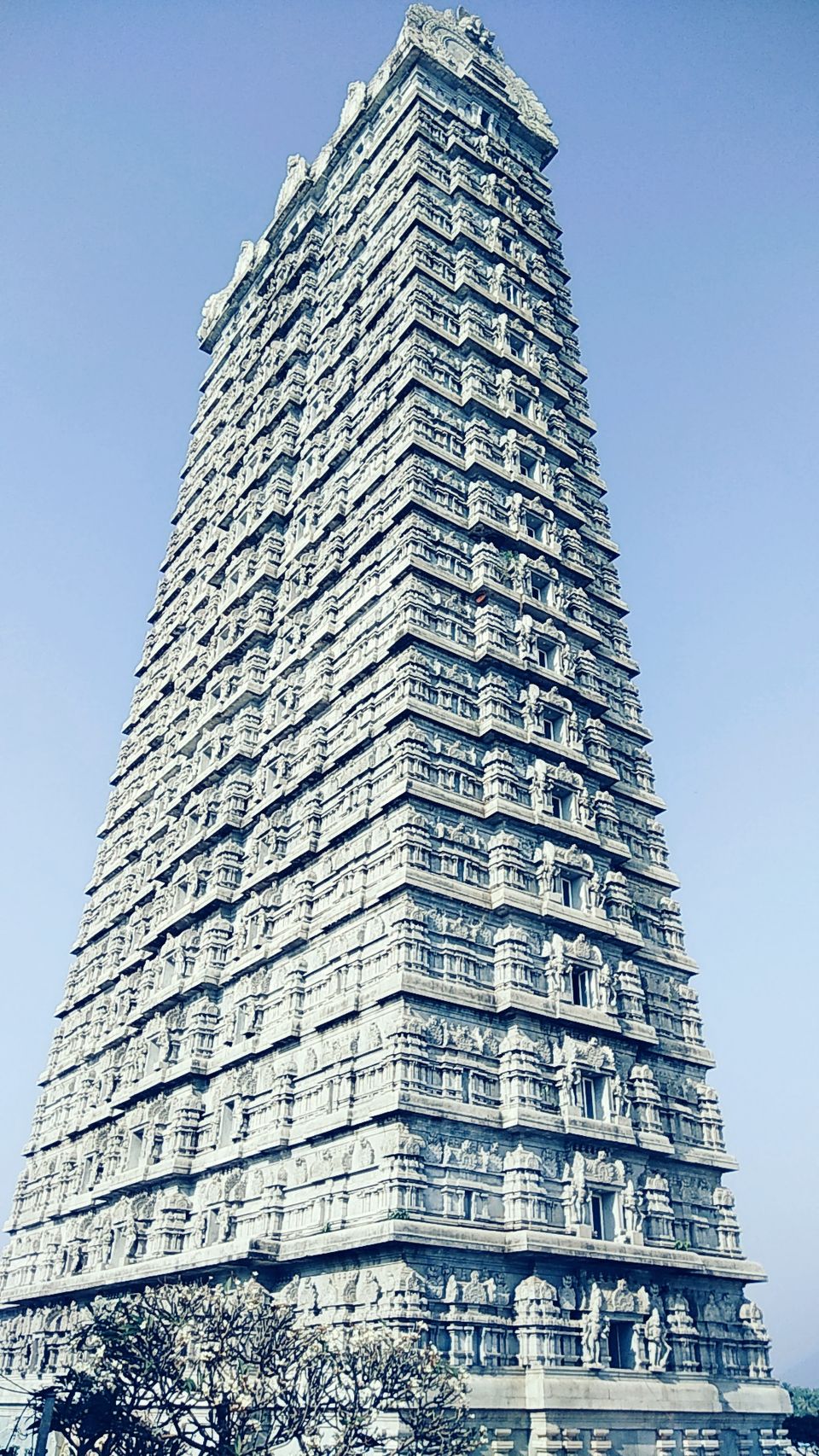 I reached Gokarna early in the morning. On reaching, freshened up at the station and left for Mahabaleshwar temple. After my puja, I left to enjoy the beaches. Immediately I rent a bike to cover Om beach, Kudle Beach and Gokarna Beach. Other famous beaches like paradise beach and Half-moon beach were a bit far off, so I decided against it. In the afternoon, I took a bus to go Murudeshwar, where I visited the famous Murudeshwar temple and the Shiva statue. The view from the 18th floor of Murudeshwar was captivating, as one could get the panoramic view of the place and the famous Shiva statue. I had an hour left at hand before boarding the train to Madgaon. So, I took a boat ride in the Murudeshwar beach before returning back to Madgaon.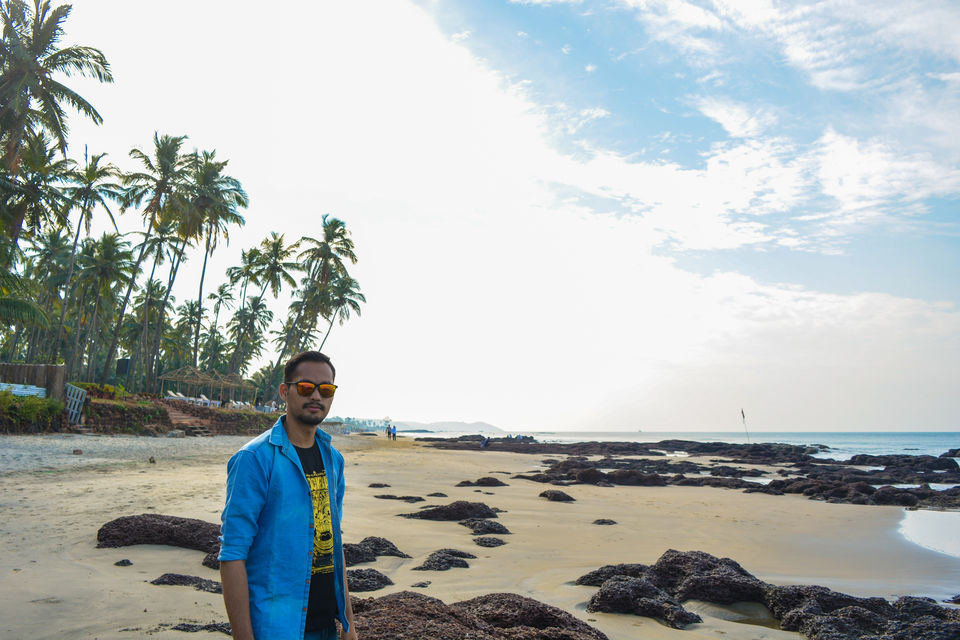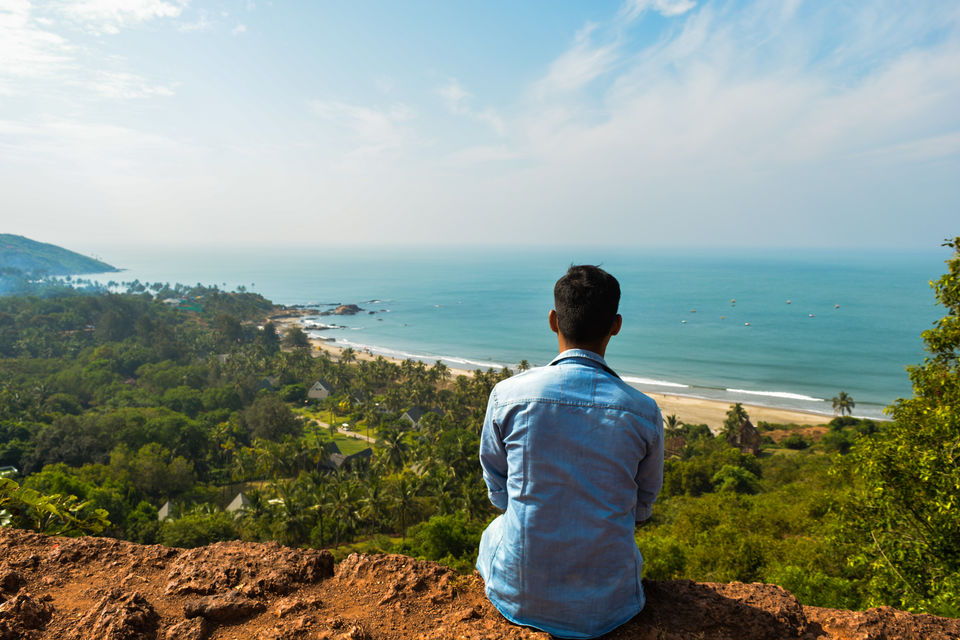 On reaching, I was accompanied by my brother. Immediately we rent a bike and went to Calangute. He took a hotel near baga beach at a reasonable price. We had a sumptuous Goan meal of sea food. The next day we covered points in North Goa like – Arambol beach, Ashwem Beach, Morjim beach, Vagator beach, chapora fort, Anjuna beach, calangute beach, Candolim beach, Aguada fort, Reis Magos. Then we went on to some central goa places like Fontainhas, Basilica of Bom Jesus. Later in the evening we resorted back to Baga beach for drinks and some continental cuisines. Later we hit a pub to end night at a high.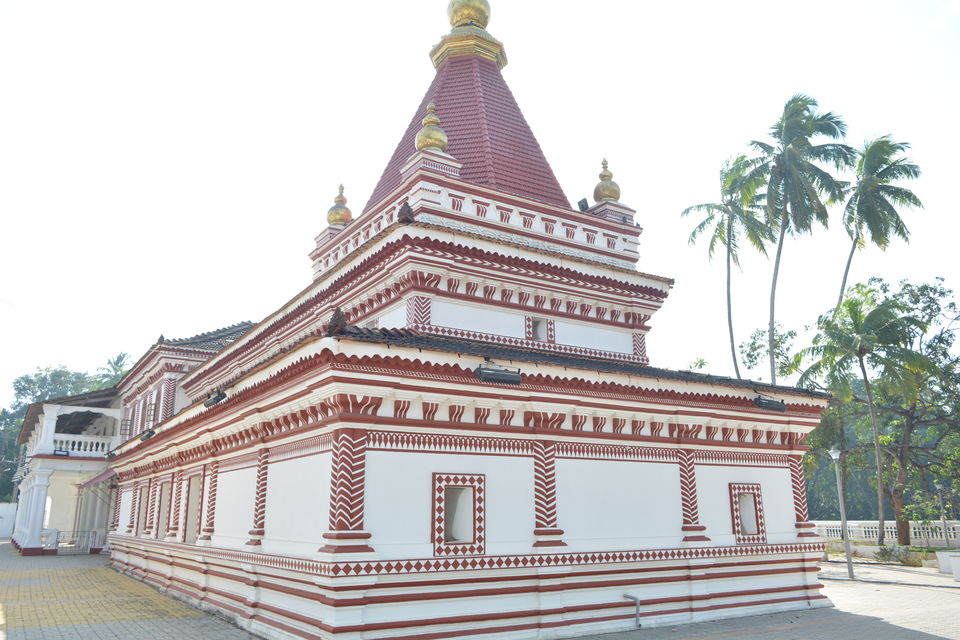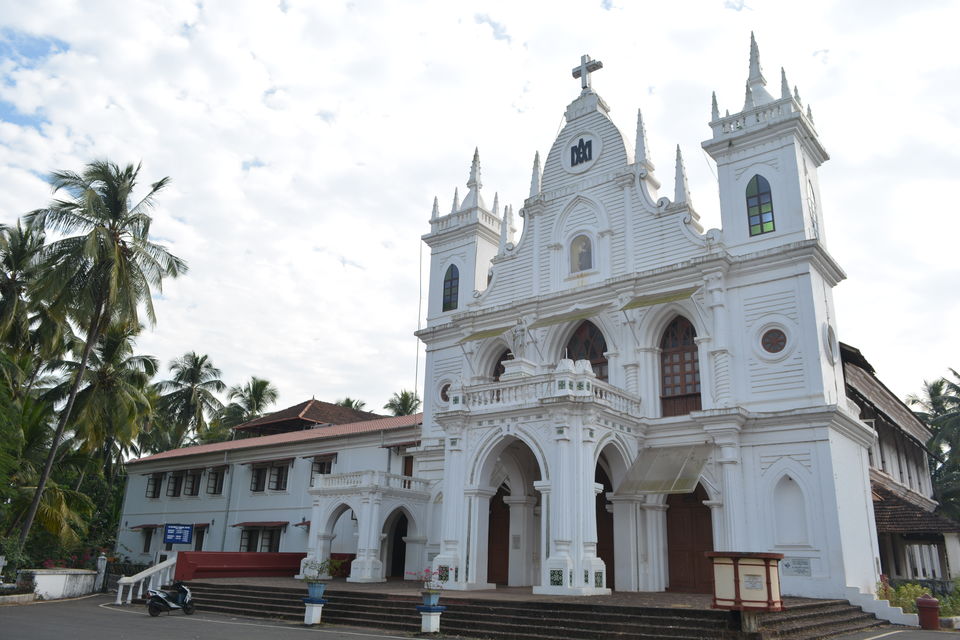 The next day we hit off south early in morning to cover Patnem Beach, Palolem beach, Agonda beach, Cabo de Rama, Arossim beach, Naval Museum, Dona Paula Beach and Bambolim Beach. Later in the evening, we relaxed at Colva Beach to enjoy the serene sunset. Later we parted ways and I returned back to Nagpur.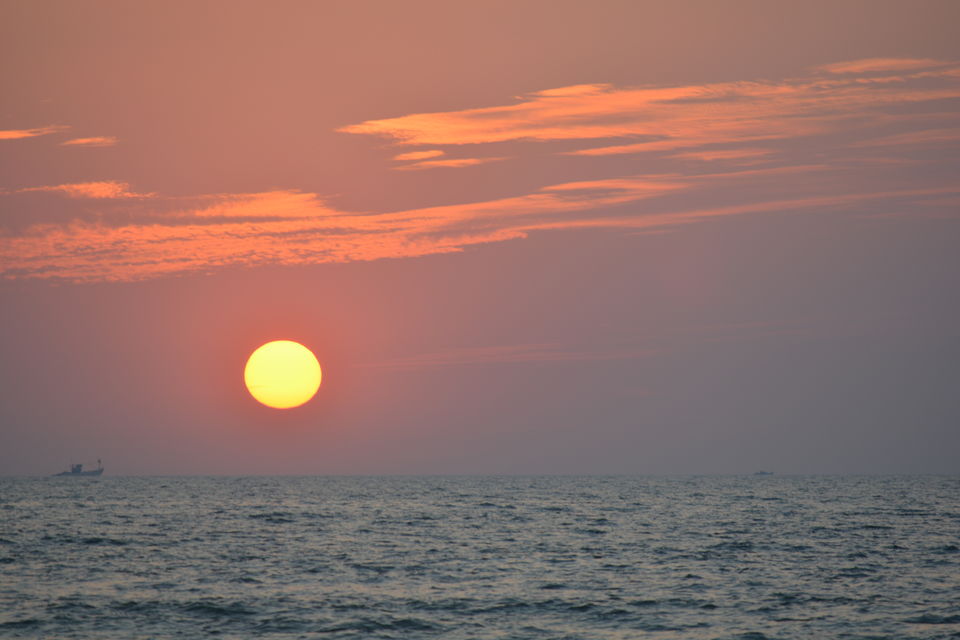 Some of the takeaways -
Accommodation – Book rooms online to get a promotional discount. Ad hoc booking personally at the hotels will deem costly. Getting a plethora of options is a reason to go online for booking. One economic room for two, within 1 km radius from Baga, Calangute and Palolem, can start from 1000. One need not focus much on the hotels, as the real fun is outside.
Transport – The best and prevalent form of travel is Bikes. One can rent online or get a bike on site. Both fare equally and are efficient with price starting from 500 per day. In addition, fuel cost is there.
Food - Do not go for the expensive shacks and restaurants all the time. one can find plenty of good restaurants just outside the beaches. Should not cost more than 300 per meal i.e. 600 per day. If one wants to choose between restaurants and shacks, would suggest to go for shacks.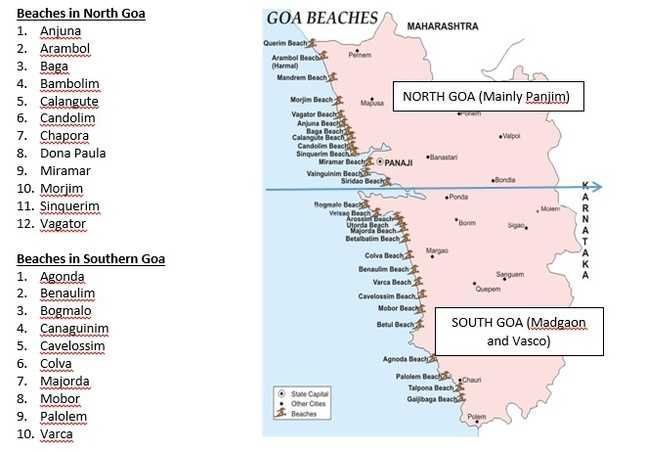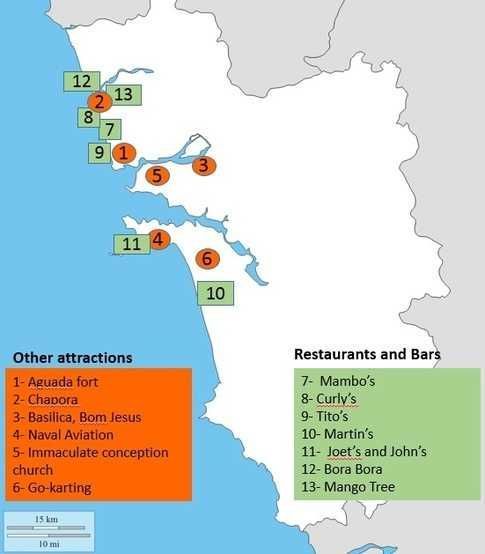 Beaches to cover – While there are many beaches in Goa, some of the important beaches are –
 North Goa – Anjuna, Arambol, Ashwem, Baga, Calangute, Candolim, Vagator.
 South Goa – Agonda, Colva, Palolem, Patnem, Majorda, Cavelossim
Other points to Cover –
 Aguada fort: A fort-cum-lighthouse build by the Portuguese in 1613
 Chapora fort: Fort featured in Dil Chahta Hai
 Basilica of Bom Jesus: Contains the tomb and the remains of St. Francis Xavier
 Naval Aviation 3Museum: Museum dedicated to the history of Naval Aviation in India.
 Church of our Lady of the Immaculate Conception: Famous Church site for movies(Josh, Mujhse Shaadi Karogi, Ajab Prem ki Gajab Kahani)
 Go-karting near Verna
 Flea markets: Anjuna flea markets, Mapusa market, Calangute market square are great places to buy souvenirs, jewellery, footware etc.
 Casinos: Try your luck at Deltin Royale, Casino Pride and Deltin Caravela, some of the best casinos in Goa.
 Water sports: Kayaking, windsurfing, jet skiing, scuba diving, parasailing, snorkeling etc.
 Silent noise parties: People gather, put their headphones on and listen to their own music. These parties are exclusive to South Goa.
 Dudhsagar waterfalls: Located on the Mondovi river at Goa-Karnataka border.
 Mhadei wildlife sanctuary: Famous as a bird watcher's paradise
 Bondla wildlife sanctuary: A popular wildlife Sanctuary
 Netravali wildlife sanctuary: Popular forest reserve and a major attraction for nature-enthusiasts, wildlife lovers as well as perfect for a relaxing yet adventurous short break.
 Rachol fort: The place has not much of an architectural delight, but the scenic beauty of the place is very pleasing.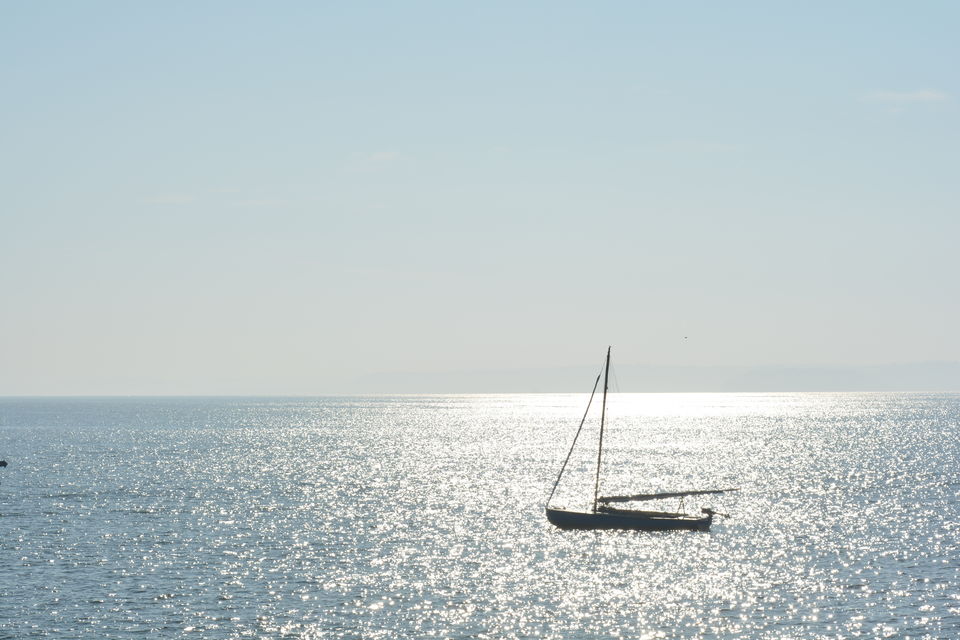 I had a short stay at Goa, so tried to have the best of both world - partying and sight seeing. It can be done in a relaxed manner, provided one has enough time. In case of shortage of time, and doesn't want to break much sweat, then they must decide on the places they want to cover beforehand. Go for North Goa for Partying, and South Goa for scenic beauty.
"Goa is much more to just partying and booze, live a little, enjoy the natural beauty as well."