The UNESCO-fortified village of Thembang is every traveller's delightful daydream. In the midst of rhododendron thickets and sweeping blue skies, gargantuan gates fashioned out of stone, welcome you to the village, that is a world apart from any mountainous hamlet you've ever been to. At an elevation of a little over two thousand metres, Thembang lies on the northeast side of the Bomdila township, in Arunachal Pradesh's Kameng district. The second you step into the village, endless stretches of silence envelop you, with the odd hornbill flitting in and out of your sight as the path leading you to your homestay peters out to lush green woods. En route, you'll find yourself bumbling upon many an ancient monastery, folded deep into the woods. Slow down, and make a stop for a few long minutes at one of these beautiful abbeys. Dunk your glucose biscuits into the milky brew of the tea they offer you, and marvel at the Dirang River snaking unhindered through the hills, as you get set to blend yourself into Thembang's alluring rhythm.
Why travel to Thembang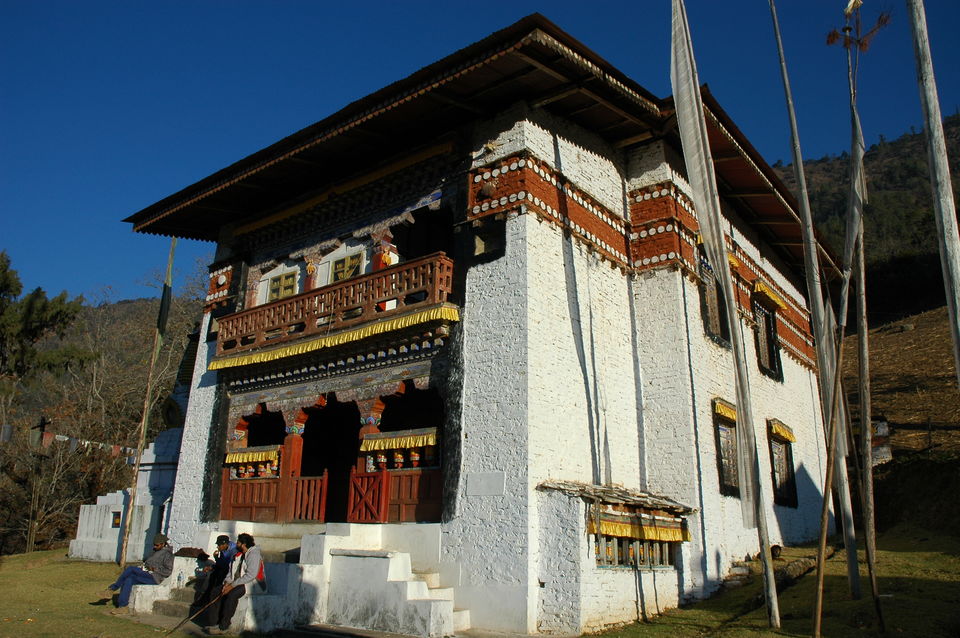 Of fact and fiction
Thembang literally translates to Yuchho-pema-chen, which means a Lotus-like village. It was once ruled by a king who is fabled to have swooped down from the skies and during the medieval ages, it sustained the kingdom of Bapu, who was a direct descendant of the King of Tibet. Thembang is composed of four Bapu clans – Khochilu, Sharchhokpa, Atajaipu and Dirkhipa, and four Gilla clans namely Lhopa, Merakpa, Nyimu and Sharmu.
As an aftermath of having witnessed numerous wars on its land, a strong fortification with two stone wall gates (northern and southern gate) were constructed by the villagers of Rahung, Khutam, Bhud and Khowna, who were under the sovereignty of the Bapus during that time. A loud cry was called out as a warning every evening, before closing the gates.
In 1913, upon returning from Tibet during their Tsangpo Exploration, Lieutenant Bailey and Captain Morshead of the British India Survey, had made Thembang their home, giving name to the popular trekking route now known as the Bailey Trail. During the Indo-China War of 1962, the village was subject to a fierce battle between the Indian and Chinese armies.
A brief lay of the land and its captivating people
The village is guarded by two stone gates, constructed in 1100 CE. The one on the southern end of the village is meant for emergencies or escapes. The fortification or Dzong, consists of stone masonry and wood architecture, as per the Monpa tribe's tradition. Carved stone blocks, mani walls (stone walls with prayers engraved on them), traditional wood engravings, paintings and manuscripts etched as murals and graffiti can be found on all the gates and walls of village homes, rendering it an 18th century village citadel.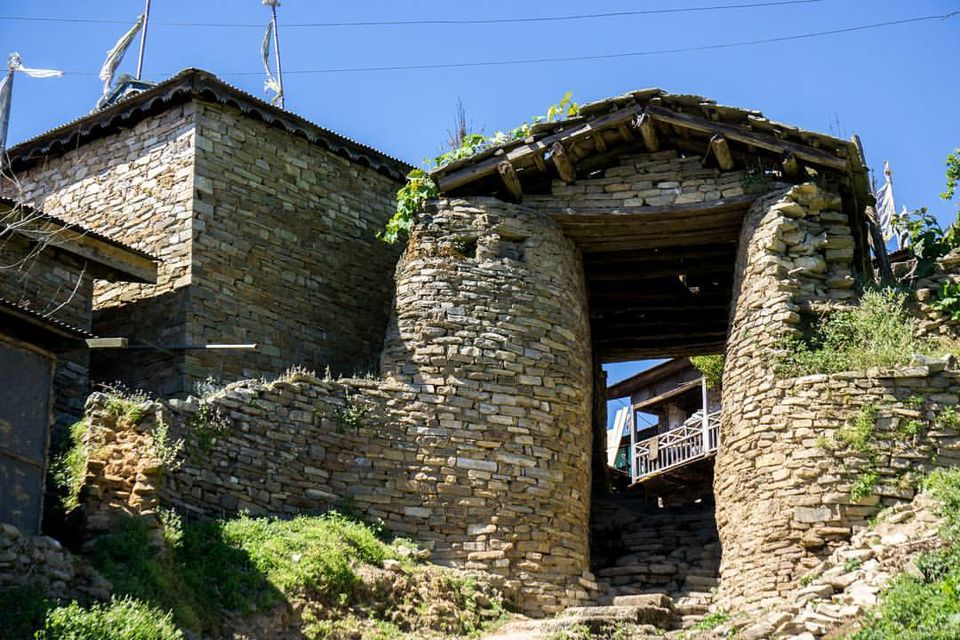 The Monpa settlement's prevailing religion has been Buddhism for centuries now. Still following the panchayati system of governance, possession of properties at the village is deemed as community ownership. The ancient barter system still continues and people can be seen trading corn for daily necessities in the vibrant little markets peppered across the region. The village is also bursting at the seams with a variety of biodiversity and animals. If you're fortunate, you can spot the odd Red Panda, or the Himalayan Black Bear lounging around in Thembang's dense forests. This woodland is also laden with a multitude of herbs and orchids that boast of immense medicinal value.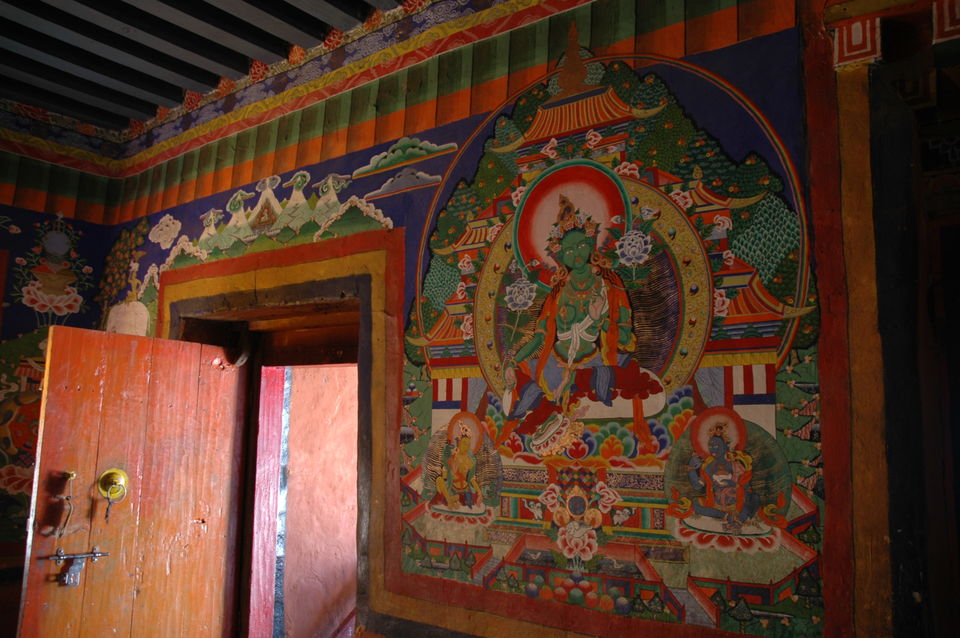 The village is also decked with a few mysterious caves that are laden with stone blocks ingrained with stories of the Monpa tribe's past. But in the present day, the Monpas are striving to conserve their community forest and securing sustainable livelihoods. This struggle has led to community-based tourism that is meant to encourage home-based restaurants, home-stays and others. The TBCCA (Thembang Bapu Community Conserved Area) management committee, with the help of WWF India, is a nature- conservation initiative endorsed by the village panchayat in an attempt to conserve nature and for the socio-economic development of the forest-dependent tribal population.
Everything you can possibly do in Thembang
The TBCCA organises numerous treks, tours and runs five operational homestays in the village. The homestay programme is a tourism initiative that allows local families to rent out rooms to tourists for a period of time, due to the lack of any tourist habilitation.
For birding enthusiasts, Thembang is an enchanting haven. Blood pheasants, monals, tragopans and other kinds of birds flock the alpine meadows on a regular basis. One can also embark on many a trek, making Thembang a base. Trek your way to the idyllic village of Pangma and walk alongside clouds if you decide to go to the Semnak Village. For magnificent views of the Gorichen Peaks head to Chander, sitting at a lofty 3000m. Across these trails, you'll find a peculiar pattern of stone benches cropping up every now and then, after every four kilometres. Usually, Buddhist chants are engraved on the stones and at the entrance to every village, there is a prayer wheel and a rotating water turbine which the locals believe to keep away the evil spirits.
Thembang village is also the starting point and the base camp of the popular Bailey Trail trek of the Himalayas. Spanning across miles of meadows and coniferous forests, dizzying viewpoints and charming campsites, this trek, steeped in culture will also let you witness vibrant affairs such as the Aji Lhamu operas and yak dances.
Cuisine on offer
At Thembang, the cuisine comprises of a medley of odd vegetables and the most flavoursome meats. Be sure to try the staples, such as the extremely delectable yak meat dishes. But keep an eye out for the delicately-steamed bamboo shoot that is a sheer delight. Other than that, if you are one to explore, go about street eateries and restaurants, sampling pickles, chutneys and the plethora of rice cakes available in and around the village.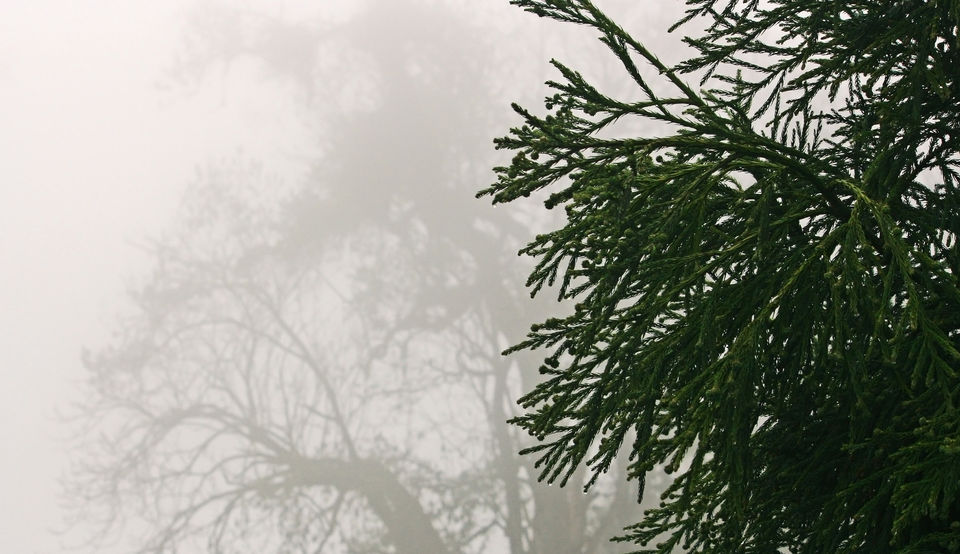 When to go
October to mid-December, and then again from mid-February to May, is high season. While March and April offer the best birding opportunities, orchids are also in full bloom during these months. January to March, punctuated by numerous tribal festivals is a good to time visit for those looking for a deeper understanding of the local way of life.
Getting there
The nearest railway station is located in Tezpur, roughly 151km from Bomdila. The nearest international airport from Bomdila is the Lokpriya Gopinath Bordoloi International Airport in Guwahati, 309km from the town. Local taxis and buses ply from both the railhead and the airport.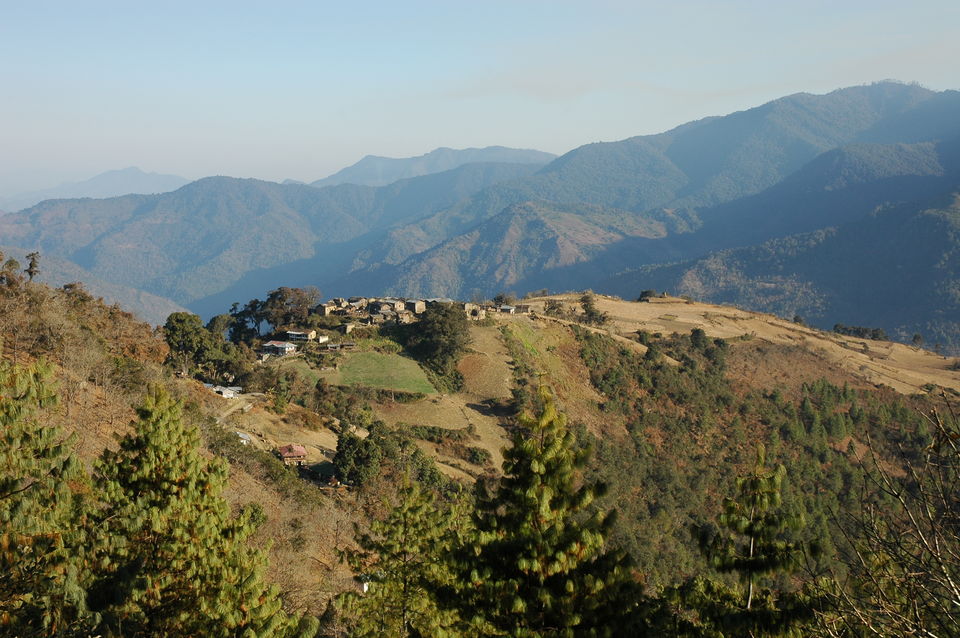 Getting around
Buses, unmetered taxis, cycle rickshaws and three wheelers are what you can use to explore in and around the village. For covering long distances, state transport buses are most feasible.
Note: A mandatory permit needs to be acquired to stay in the valley. A photo ID with address proof will be required. This permit will be valid for three to four days. In general, all Indian citizens need an Inner Line Permit to visit Arunachal Pradesh, which can be obtained from the Arunachal Bhawan in Delhi, or from the Deputy Resident Commissioners in Kolkata, Shillong and Guwahati.
For further information, head over to Thembang's website.
Accommodation
This lovely resort near the Nameri National Park & Tiger Reserve boasts of big spacious cottages with vast verandahs and attached bathrooms. While in the dormitories, a bed will cost you ₹500 per night, the tariff for the cottages is ₹750 and upwards.
Travelled to the northeast recently? Share your travel journey on Tripoto and inspire millions to travel!
Also, check out Tripoto's exhaustive itinerary for northeast India!
Frequent Searches Leading To This Page:-
things to do in arunachal pradesh, arunachal pradesh itinerary, hill station in arunachal pradesh