Tawang
is one of the most famous tourist destinations of Arunachal Pradesh. Situated at the altitude of 10,000 ft above sea level, Tawang holds you tight with its unparalleled natural beauty. The towering hills, breathtaking landscapes, narrow roads, mesmerizing natural surroundings, waterfalls, monasteries, and surely the simplicity of the Monpa Tribe make Tawang one of the most beautiful places on the earth. Arunachal Pradesh is also the largest state of Northeast with an area of 83,743 sq km. The state is inhabited by 26 major tribes and over 100 sub-tribes. The major tribes are Adi, Galo, Aka, Apatani, Nyishi, Tagins, Bori, Monpa, and Bokar.
If you haven't ever traveled to this part of
India
, I must tell you that you are missing out something which is worth visiting at least once in your life. Here are 10 reasons why you must visit Tawang, Arunachal Pradesh.
1. Tawang Monastery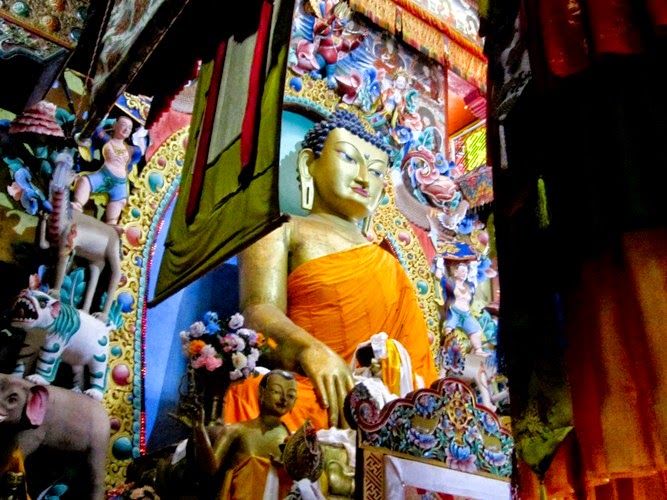 Tawang Monastery is Asia's second largest monastery and India's largest which controls 17 Gompas in the region. Tawang monastery is an important seat of Mahayana Buddhism. This world famous monastery of the Gelukpa was founded during the 17th century by Mera Lama Lodre Gyaltso who is considered as a contemporary of the 5th Dalai Lama. The highlights of this monastery are the imposing three-storied assembly hall and the 28 ft high golden statue of Lord Buddha. There is also a big library which has an impressive collection of ancient books and manuscripts. The famous Buddhist gold inscribed scriptures Kangyur and Tangyur are preserved here.
2. Sela Pass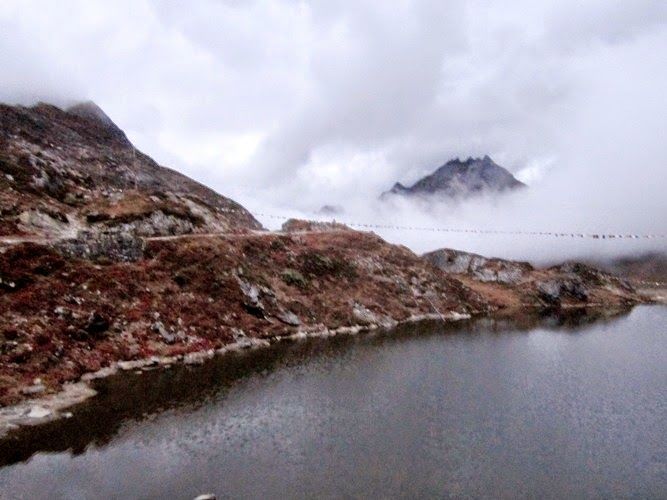 Sela Pass is the one of the highest motor able pass at an altitude of 13,700 ft. The serene crystal blue water of Sela Lake surrounded by prayer flags is simply breathtaking.
3. Nurannang Waterfalls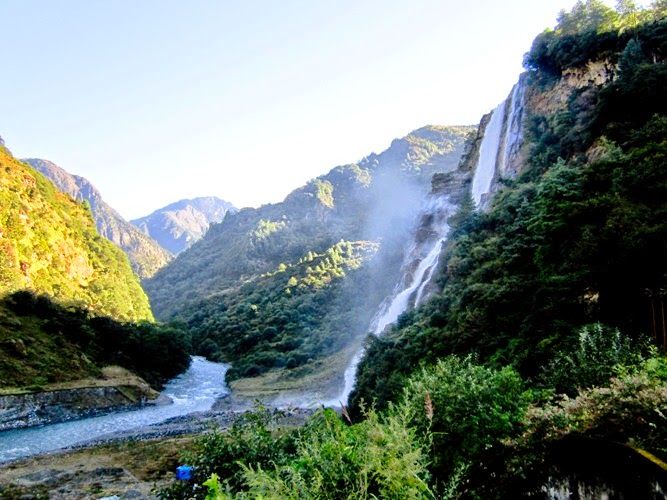 Almost 2KM away from the town of Jang towards Tawang, Nurannang Waterfalls is one of the spectacular waterfalls in this part of the Northeast. This waterfall is famous for cold water and rainbow trout fish hatchery where one can go fishing in the chilly waters. This is 12 KM away from Sela Pass.This is also known as Jang fall.
4. Meet Monpa Tribe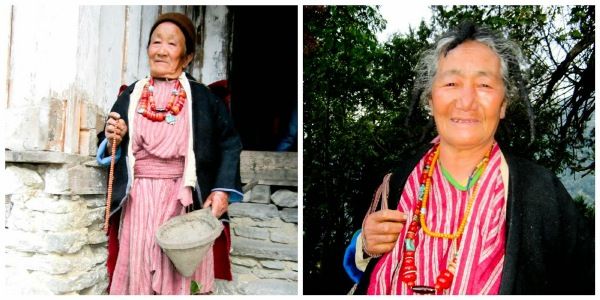 Monpa tribe is one of the most popular tribes of Arunachal Pradesh. Mostly inhabited in Tawang, Monpas are known for their religious beliefs and humbleness. They practice Mahayana Buddhism. They one of the most friendly tribe you would find in this region.
5. Jaswant Garh
Located at a distance of 4 kms from Nuranang, Jaswant Garh is a memorial erected in the memory of Veer Jaswant Singh of the 4th Garhwal Rifles who alone stopped the Chinese Army for 72 hours during the 1962 aggression. He won the Maha Vir Chakra posthumously at the Battle of Nuranang.
Any Army personnel on the way to the border makes it a point to stop and pay homage at the beautifully maintained memorial. The Indian army Jawans at the outpost treat everybody passing through with tea.
Jaswant Singh was shot by the Chinese when he attempted to stop their intrusion with just three hand grenades in his pocket. Interestingly, his personal stuffs are still kept in a small room with a narrow, neatly made bed. An HMT watch , Fresh towel , mirror, a pair of shoes, an old woolen cap and bullet holes are still kept there which apparently Jaswant Singh left behind. Its seems he is still alive. His uniform goes for a wash daily , his towel is changed regularly . The soldiers who polish his shoes everyday claim that they are often found the shoes covered with mud and believe that Jaswant Singh takes a stroll in the surrounding. Eight promotions have come to him after death and Jaswant is now a Captain.
6. Shonga-tser Lake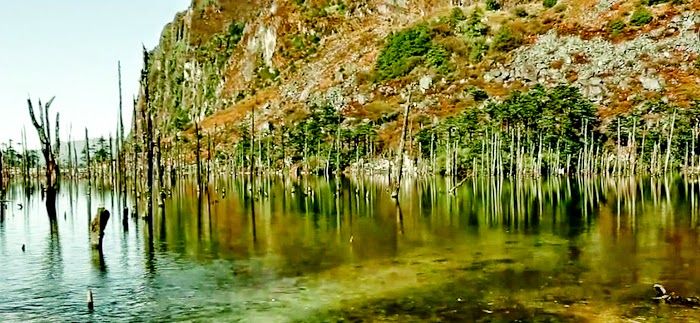 Shonga-tser Lake is famously called Madhuri Lake. An earthquake in 1971 , resulted in the formation of Shonga-tser Lake, which until then was grassland. The lake is picturesque and surrounded by snow-capped mountains.
7. Urgyelling Monastery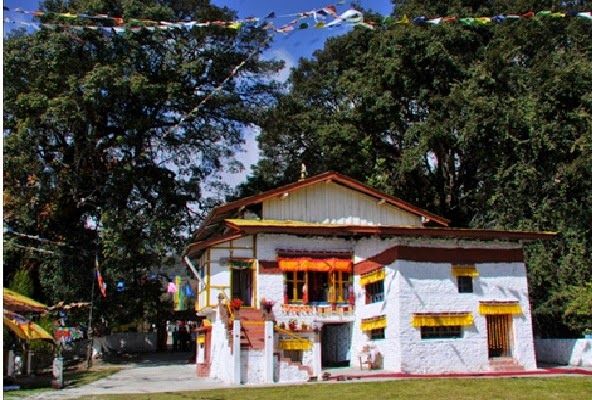 Photo Credit : Jimkho /Flickr
Urgyelling Monastery is considered sacred as it is the birth place of Tsayang Gyastso, the sixth Dalai Lama.
8. Have Local food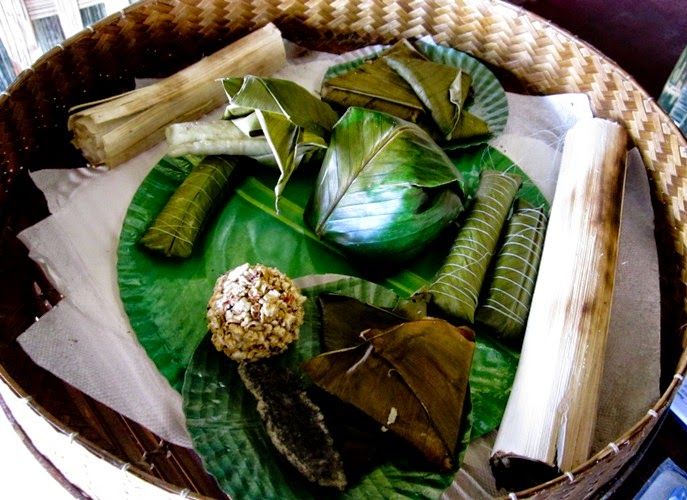 Traditional Monpa food is based on Yak milk, soya bean, buckwheat, maize, barley, chili, and various indigenous vegetables and fruits.If you are in Tawang , you should definitely try the local cuisines of the tribes inhabited there.
9. Have a glimpse of their Culture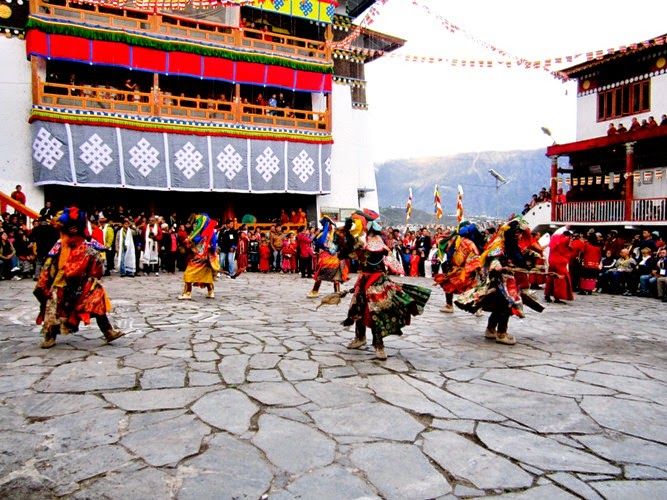 Fairs and festivals have always been an integral part of the tribal people of Arunachal Pradesh so is the Monpa tribe. Like other tribes of Arunachal Pradesh, the festivals of Monpas are also mostly associated with agriculture and religion. Monpas of Tawang celebrates number of festivals every year.
10. Lastly, Just explore the paradise on the earth called Tawang, Arunachal Pradesh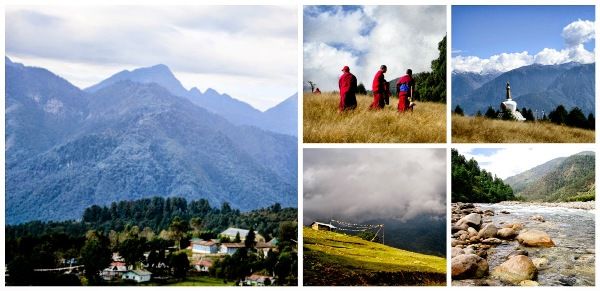 To know More , Visit my Travel Blog
My Travel Diary
http://traveldiaryparnashree.blogspot.in/
You Can Reach me @
parnashree19@gmail.com
Facebook : parnashree19
Twitter : parnashree19
YouTube: youtube.com/user/parnashreedevi19