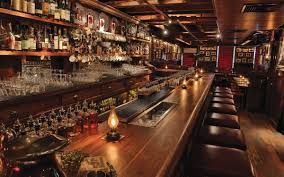 From romantic to incredibly sophisticated destinations, India also has some world class bars that will leave you with memories of an unforgettable night out. No matter what your choice of drink is, sipping it at a uniquely cool place has the power to insanely up your happiness quotient. The Bars of India have rapped off themselves with what not and how! So, here are some of the kickass bar destinations in India you should definitely head to and a grab a drink!
21 Fahrenheit, Mumbai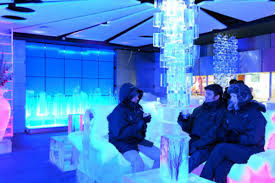 Experience the sub-zero temperatures in the middle of tropical Mumbai at 21 Fahrenheit Lounge. You will be transported to the highest peaks of Himalaya's peaks of Himalayas after drinking chilled alcohol served in glasses made of ice. You will get to experience perfect chilled and cold atmosphere with the neon lighting, ice tables and chairs.
Skyye, Bangalore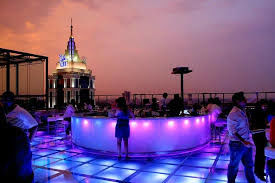 Skyye is all glitzy and glamorous nestled at the 16th floor of UB City Mall in Bangalore. Enjoy the breathtaking 360 degrees view of the surrounding with sipping on your drink! Its color changing floor and delicious cocktails make surely make you go high.
Cafe Shillong, Shillong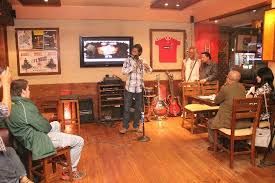 The cool hangout at the Cafe Shillong is a total mesmerizing experience. With fashionable decor it offers you the musical arena of the performing musicians. This cafe is known for its yummy steaks, rock and Blue on Tap.
Vault Cafe, Delhi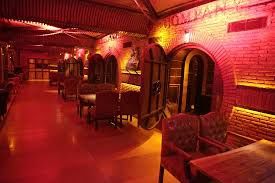 This cafe looks exactly what it is named like, vault! Vault cafe gives you an experience of dining on a small terrace from where you can see entire inner circle of CP. The mesmerizing architecture of the Vault will take you back to 20th century of the British Colonial setting. This cafe has 5 private vaults for 8-22 people accommodating at a time.
NASA Pub, Bangalore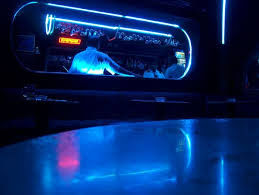 Fancy in and out, NASA Pub of Bangalore will drive you off this weekend. After entering the pub you will get a feeling like you've entered into space-shuttle and now going onto a mission (Well, that's too funny!) The big portholes give you a perfect visualization of the orbits in the space. Now, you must definitely give a visit to this place.
Area 51, Pune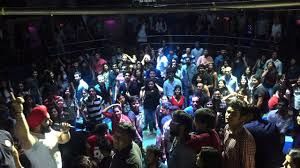 Area 51 is mysteriously alluring. This hotel is designed with laser lighting and has versatile counters inside and perfect shape of a space ship outside, this place truly gives a exhilarating time.
Have a rocking weekend!