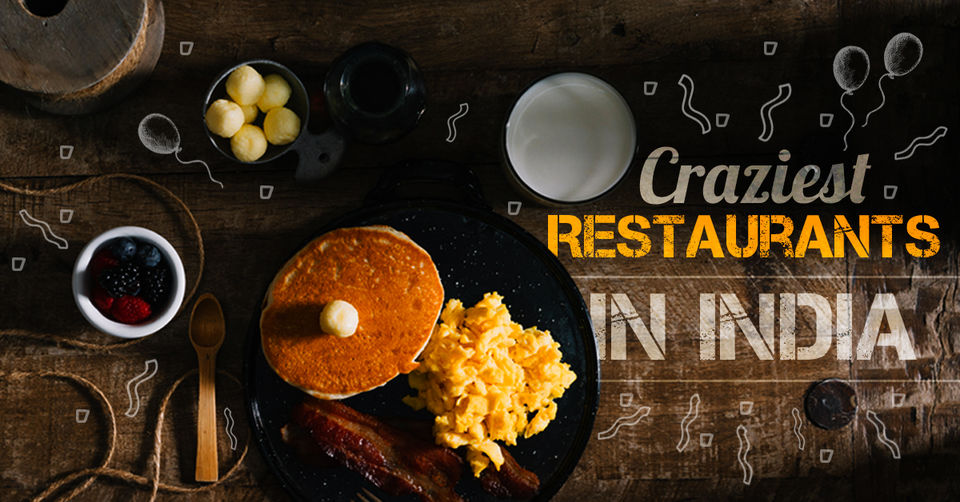 They say that outside your comfort zone is where the magic happens. It is time to put those words to test and kick it up a notch, by grabbing a meal at one of the most eccentric theme based restaurants in India. Enjoy your food sitting on a toilet or have dinner with the dead in an actual cemetery – whatever floats your bizarre boat! Exhibiting the don't-hold-back approach, these eateries aren't afraid to shake things up a little for those willing to try something out of the ordinary.
The Wackiest Theme Based Restaurants In India
Here are some of the wackiest and borderline ludicrous theme based restaurants in the country:
Metro rides have never been this fun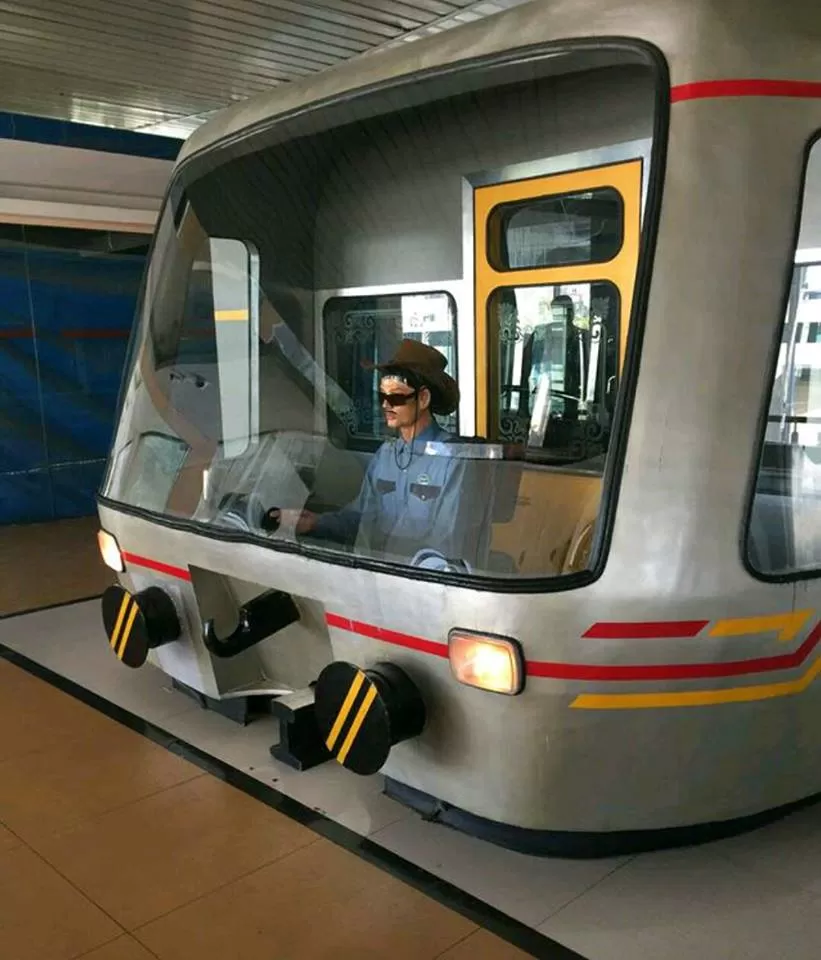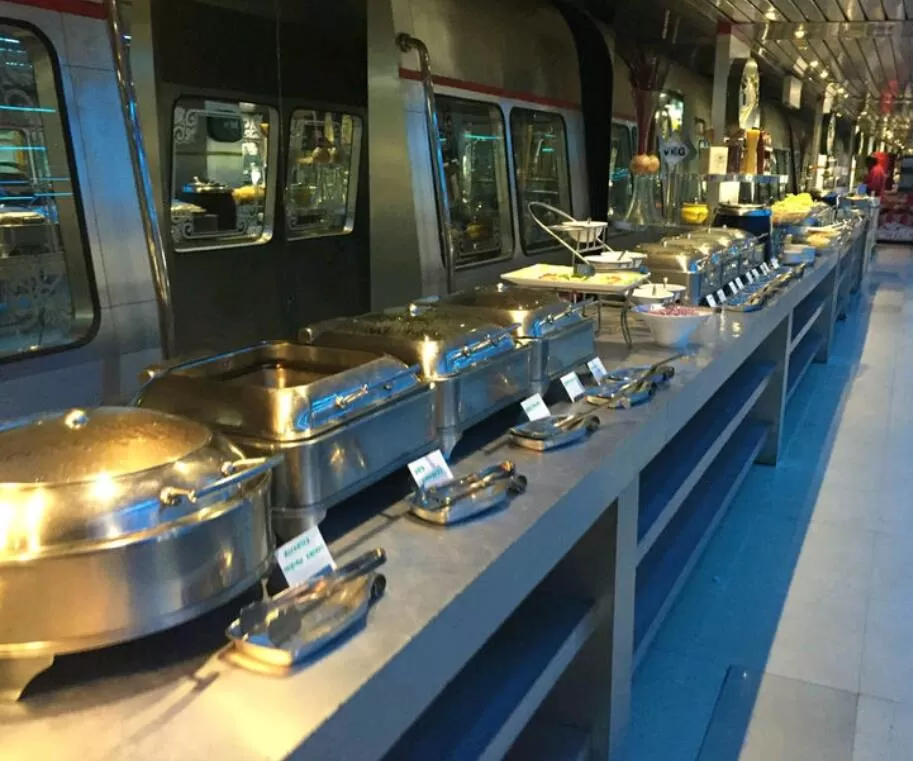 After clambering your way to the nearest empty seat on the metro, do you instinctively dig into your backpack to grab that bag of chips? Does food just taste better on a train? If the answer is yes, you have got to check out this theme based restaurant that isn't afraid to push the boundaries, with metallic interiors that very accurately mimic the insides of the metro!
Cost: Rs 700 for two
Cuisine: North Indian, Mughlai
Standout dishes: Dimsums, mutton biryani, fish fry and chicken soup.
Timings and location: 12pm to 3:30pm and 6pm to 11pm; 3rd floor, Total Mall, Madivala, Koramangala, Bangalore; Ohri's Cuisine Court, Basheerbagh, Hyderabad.
Contact: 080 40003333, 91 9731558300 (Bangalore), 040 2329 8822 (Hyderabad)
Allow yourself to be 'arrested' and locked in a prison cell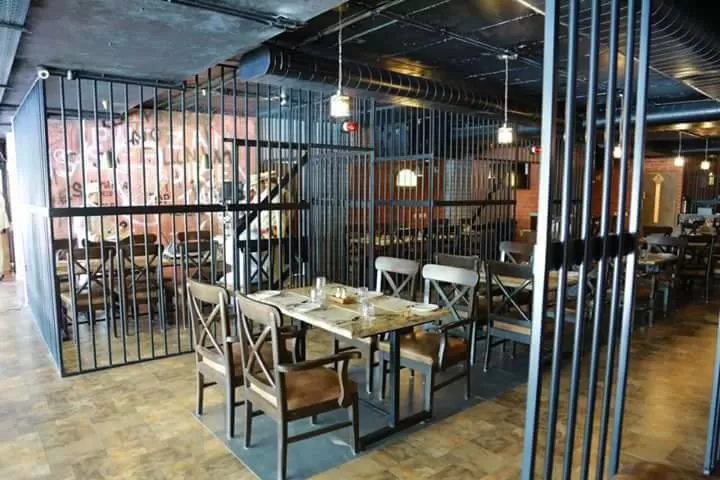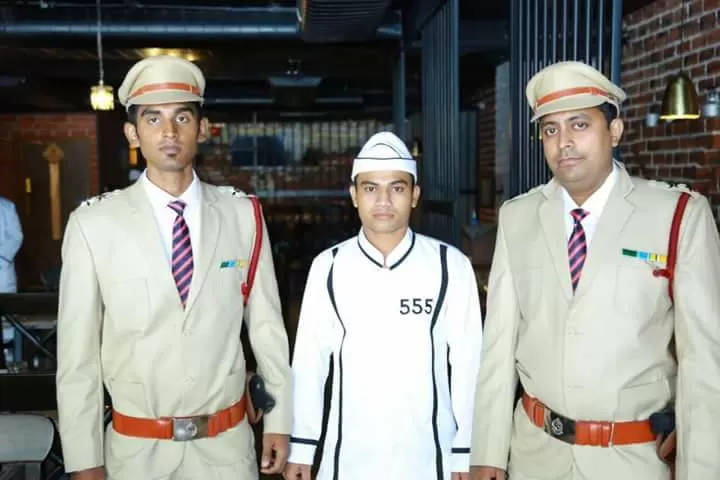 For those who have a penchant for prisoners, the Kaidi Kitchen may be right up your alley. Be whisked away into a prison cell and have a 'police inspector' march in to take food orders. If that doesn't intimidate you, let grim 'inmates' serve you your meal. This bizarre prison-theme based restaurant very accurately imitates the forbidding environment of a police station, and is complete with eight prison cells that serve as seating areas for customers.
Cost: Rs 800 for two
Cuisine: Continental, Chinese, Italian, north Indian (only vegetarian food).
Standout dishes: Crispy baby corn, paneer roganjosh, aloo tikka, mattar paneer.
Timings and locations: 12am to 3:30pm, 7pm to 11pm; 286/A, Road 12, Banjara Hills, Hyderabad and 12 A, Usha Kiran Building, Camac Street, Kolkata
Contact: 040 30676332 (Hyderabad), 090622 16001 (Kolkata)
This is one arrrrghsome pirate-themed restaurant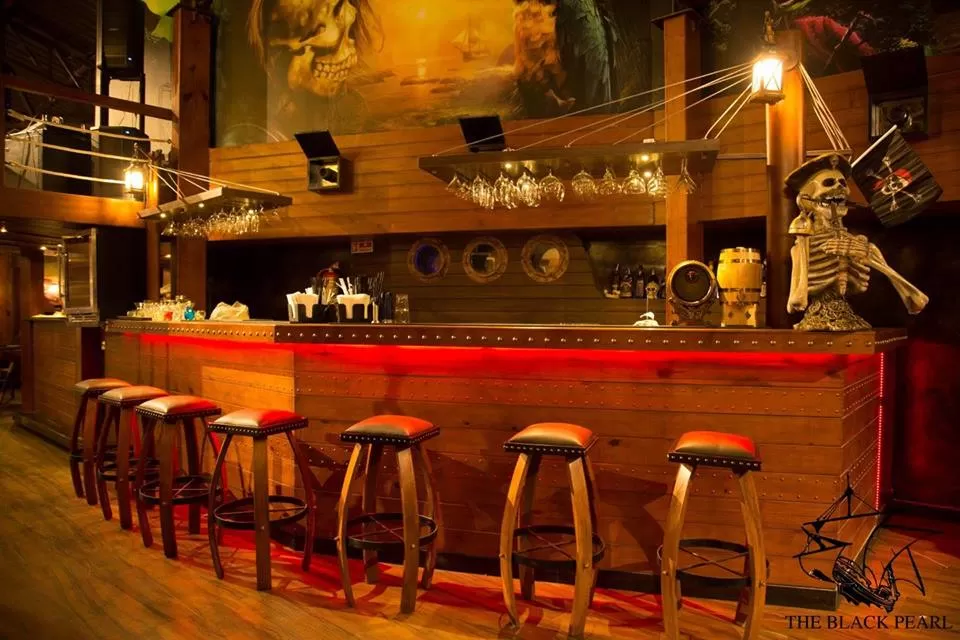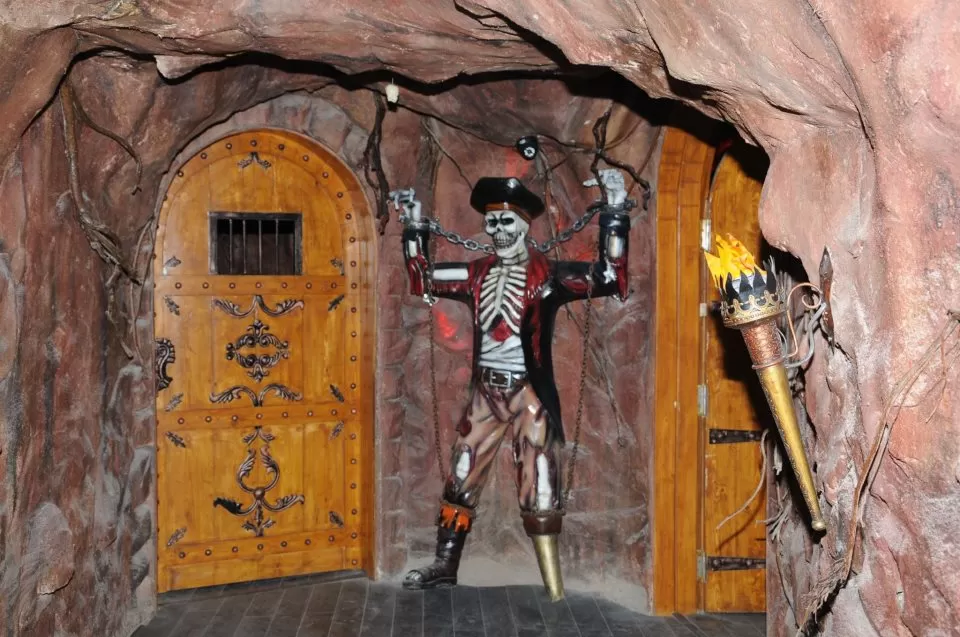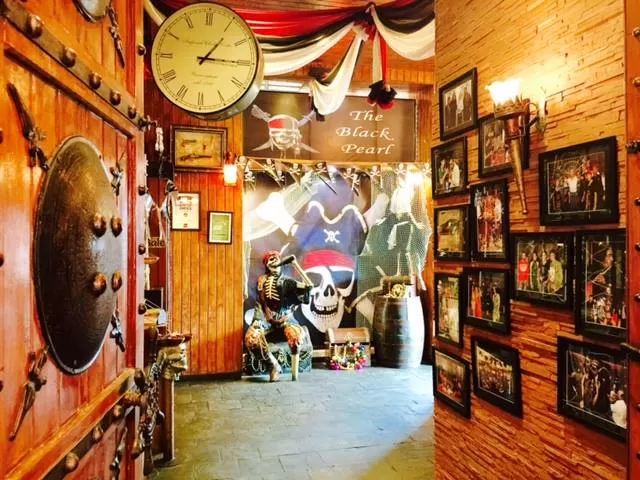 Rum to a pirate is what cheese is to macaroni. This pirate-based restaurant – with its special selection of rum-based signature cocktails such as Pirate's Tea and Caribbean Smuggler does not disappoint. So arrrrre you ready to slap on an eye patch and demolish a plateful of BBQ meat? Do you want to play pirate and guzzle gallons of rum? If yes, this should be your new hangout.
Cost: Rs 1,400 for two
Cuisine: North Indian, European, Mediterranean, BBQ.
Standout dishes: BBQ, seafood, crispy chicken and paan ice cream.
Timings and location: 12pm to 3:30pm, 7pm to 11:30pm; 105, 1st A Cross Road, Jyothi Nivas College Road, Koramangala 5th Block, Bangalore
Contact: 080 3045 6333
A perfect little lavatory that whips up delicious snacks
Nature's Call Toilet Cafe, Ahmedabad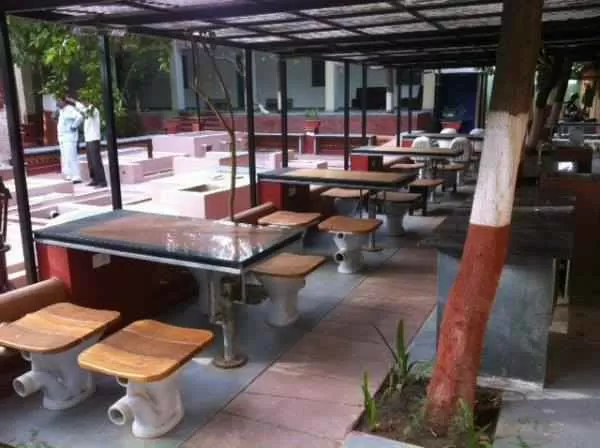 When nature calls, plonk yourself down on a toilet and order some delicious food. Yes, that's correct. Although a toilet-themed restaurant may not do wonders to most people's appetite, The Nature's Call Toilet Cafe seems to do brisk business and has a loyal clientele of locals. This cafe sits right in the middle of the toilet garden, which has nearly 21 different kinds of toilets and urinals. A fitting tribute to the humble toilet indeed!
Where: Safai Vidyalaya, Ashram Road, Hridaya Kunj, Old Wadaj, Ahmedabad
Devour scrumptious meals at this cemetery
Dine with the deceased at the eerie New Lucky restaurant, built on an actual Muslim cemetery. The tables are neatly placed around graves sealed off by iron grills, and the cafe has become a rather popular hangout among youngsters. The owner of this ironically-named restaurant believes that the tombstones bring him luck, and ensures they're well maintained by the staff. If you're looking for the extraordinary, it certainly doesn't get whackier than this theme based restaurant in Ahmedabad.
Cost: Rs 300 for two
Cuisine: South Indian, north Indian, fast food.
Standout dishes: Bun maskas, buttery rolls, coffee and masala chai.
Timings and location: 5am to 1am; Opposite City College, Lal Darwaza, Ahmedabad
Contact: 079 25505033
When the walls cave in, go to Gufha
As the name suggests, Gufha is an unusual cave-themed restaurant. The interiors have walls with a rock/cave like texture, low ceilings and a dark atmosphere, making it strikingly similar to an actual cave. Keep an eye out for fake flame torches and creepy cobwebs hanging off the walls of this theme based restaurant!
Cost: Rs 1,200 for two
Cuisine: North Indian, Pakistani, Afghani
Standout dishes: Seafood platter, chicken curry, paneer tikka and rabri
Timings and location: 12pm to 11:30pm; 79/8, Diagonal Road, 3rd Block, Jayanagar, Bangalore
Contact: 080 49652973
Here's a shout-out to all the Salman fans!
Bhaijaanz Cafe is strictly for those who adore Salman Khan. Opened by one of his die-hard fans, this restaurant is a true dedication to the controversial Bollywood star. The menu has dishes named after legendary Salman movies such as 'Anda Apna Apna', 'Ek Garam Chai Ki Pyali Ho' and 'Salaam-e-Sandwich'. Television screens belt out music videos of Salman Khan running around, trying to woo the pretty leading lady. There's no escaping the presence of the Dabangg star at this restaurant!
Cost: Rs 900 for two
Cuisine: Mughlai, north Indian, Chinese
Standout dishes: Haleem, butter chicken, murgh makhni, chicken dum biryani, berry pulao, lamb chops, firni
Timings and location: 9am to 12am; G2, White Rose Building, Rizvi Complex, Sherly Rajan Road, Carter Road, Bandra West, Mumbai
Contact: 022 30151093
NASA, Bangalore
With its doorways and neon blue lights, this restaurant was something out of a Hollywood space odyssey. The interiors were designed like a space shuttle, with the serving staff dressed as astronauts! This theme based resto-pub was at the popular Church Street in Bangalore, and was known for its loud rock music and draught beer.
Know of other quirky theme based restaurants in India or abroad? Make sure you tell us about them here.
Get travel inspiration from us daily! Save and send a message to 9599147110 on Whatsapp to start.
Frequent searches leading to this page:-
Top theme based restaurants, toilet restaurant in india, train serving hotel in bangalore, train themed restaurant in bangalore