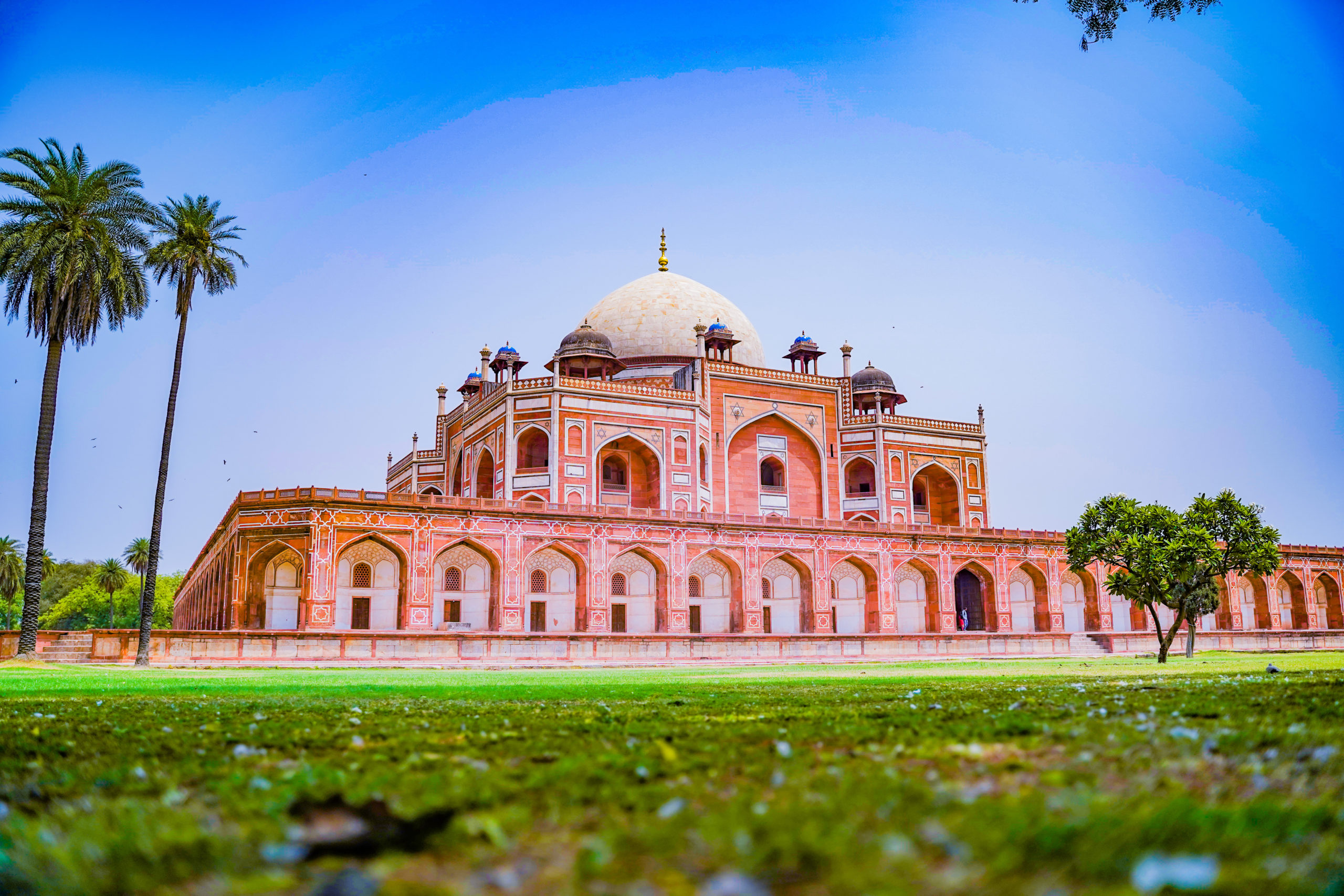 From scenic destinations to historically, from cities bustling with chaos to a peaceful places for relaxation. Deeply traditional yet endlessly surprising, India always creates a dilemma of choosing a destination that is worth visiting. Well, here we are to relieve this dilemma with a list of 10 Best Tourist Places in India for all travelers.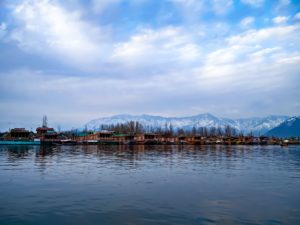 1. Kashmir- with all the captivating natural beauty
Known as the 'Heaven of the Earth' for its enthralling beauty, Kashmir is one of the most incredible and best places to visit in India. With its Picturesque lakes, flourishing grasslands surrounded with dense woods of pines and deodars, beautiful fruit orchards, lavish green gardens overflowing with vibrant flowers and captivating valleys enclosed with snow-covered peaks of Himalayan and Pir-Panjal ranges- Kashmir can be a dream place for all the tourists in India. Apart from that, tourists enjoy a heavenly 'Shikara boat ride 'on the pristine 'Dal Lake.' while paying your respect to 'Amarnath ji' standing amidst the ethereal natural beauty of the tiny hamlet of 'Chandanwari. The magic of Kashmir with its breathtaking sights is enough to captivate anyone' heart and soul forever.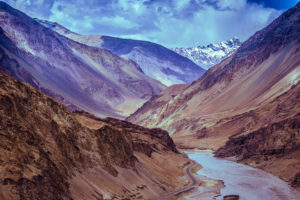 2. Leh-Ladakh- unmatched trekking point
For nature lovers and people who are seeking peace Leh-Ladakh in India-The land of majestic snow-capped mountains, peaceful alpine glacial lakes, enchanting valleys along with ancient colourful Buddhist monasteries can be a dream place to visit for tourists. Ladhak is a dream destination for courageous travellers and adventure freaks across India and the world. Here you can feel the extreme spirituality and divinity in the chants and psalms of lamas. 'Hemis Monastery' offers an indescribable sense of peace and solitude. Don't forget the adventurous experience of trekking on the frozen 'Zanskar River and adventure of finding a snow leopard in the thick of the 'Hemis National Park'.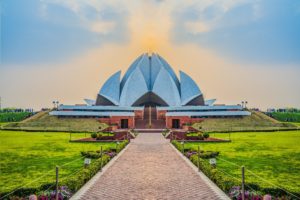 3. Delhi- with an incredible history
Delhi is one of the oldest cities of India, and this bustling capital of India is famous as the perfect travel destinations with its great heritage monuments, swarming bazaars and mouth-watering street food which reminds of its rich past from the Mughal era. The rich history of this city has blended perfectly with its sprawling boulevards, high-end malls, shopping complexes and luxury hotels & restaurants, that is a true amalgamation of age-old cultures and present modernization. "Chandni Chowk' for its lip-smacking chaats, 'Sarojini Nagar' for shopping fun, more exotic 'Delhi Haat', 'Humayun's Tomb' and 'Qutub Minar', 'Hazrat Nizamuddin Dargah', are a few examples of an awe-inspiring Mughal architectural masterpiece. India gate, red fort, Hauz Khas Village, Kingdom of Dreams' are must-visit places in India.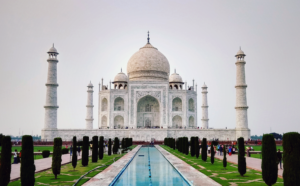 4. Agra-Best example of an unprecedented Mughal grandeur
A city which is immersed in a splendid Mughal charm, home to the eternal symbol of love, the iconic 'Taj Mahal ', Agra is one of the first places on the world heritage map. The impressive Taj Mahal, magnificent Agra Fort and splendid Fatehpur Sikri; are three gems of Agra in India. This city is one of the best tourist places to visit in India for savouring the authentic and traditional Mughlai flavours, shopping for beautiful marble handicrafts adorned and delicate leather items.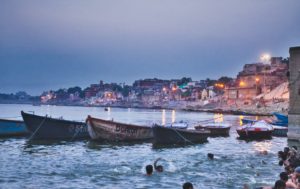 5. Varanasi- Find your spiritual essence
Cultures, religions and spirituality, are in the heart of India. An Indian exploration is incomplete without a trip to the holy city of Varanasi in India. This place is also known as 'Moksha' place, holds a great religious significance for Hindus. This beautiful city is believed to be more than 5000 years old, with a large number of ancient temples and holy Ghats. Situated on the banks of river Ganga Varanasi is a spiritual travel destination in India for tourists. 'Kashi Vishwanath Temple' a home of Lord Shiva, Ganda river to absolve all of your sins and the spiritual aura of the divine Ganga Aarti during evenings on the 'Dasaswamedha Ghat', are breathtaking. Don't miss the delicious 'Banaras ki Chaat' and Varanasi Paan and world-renowned 'Benarasi Silk Sarees.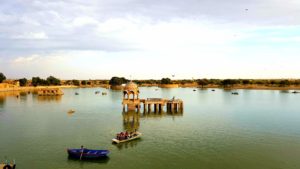 6. Jaisalmer- A glorious place of Rajputana magnificence and plethora of desert activities
'Land of Golden Sand' Jaisalmer- known for its rich cultural heritage and stories of bravery and courage of the great Rajput rulers. This fascinating city set amidst endless stretches of golden 'Thar Desert, has always been a fascinating place for travellers from the different corners of the world. 'Sonar Quila' or the 'Jaisalmer Fort' Salim Ji ki Haveli ', 'Nathmal Ji ki Haveli 'and 'Patwon-ki-Haveli' reminds royal splendour of preceding wealthy Rajput merchants. Experience here an unforgettable Camel Safari' and authentic Rajasthani cuisine; with an extensive range of cultural offerings. This is one of the best travel destination in India.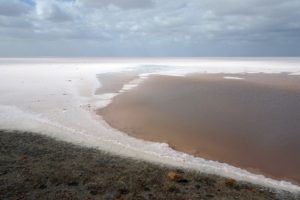 7. Rann of Kutch: Feel the rustic village life experience
An incredible place to visit in India-Rann has an immense stretch of white salt which stays submerged underwater for four months in a year. The greatest salt desert has stunning natural beauty, and has an endless number of tourists mostly during the famous Rann Utsav. Enjoy folk music and dance performances, camel safaris, a rustic stay and a delicious Kutch cuisine during your tour India.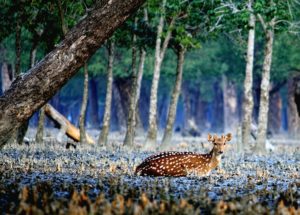 8. Sunderbans- an enigmatic wilderness
Inhabited with the man-eating royal Bengal tigers, and with the dense mangrove forests, Sunderbans is the most famous offbeat tourist places in India, which is situated on the bank of the Brahmaputra and river Gange. This place is a home for unlimited species of other wild animals, reptiles and birds. Sunderbans has always attracted adventure lovers, nature amateurs and bird watchers.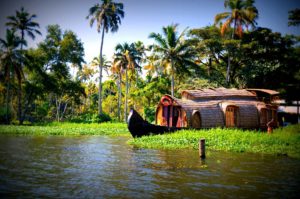 9. Kerala- backwaters and natural beauty
Pristine backwaters, coconut beaches, rejuvenating Ayurvedic massages and colourful festivals; God's own country, Kerala have thousands of tourists every year. Kerala is tucked between the Arabian Sea and the Western Ghats and has been blessed with immense natural beauty. This picturesque place is also known as a home to a scenic hill station and numerous wildlife sanctuaries. Periyar Wildlife Sanctuary' sprawling tea gardens of 'Munnar' houseboat stays on backwaters of Alleppey, mesmerising Kathakali performance at the 'Kathakali Centre' are enough to make this destination worth visiting once in a lifetime for the tourists.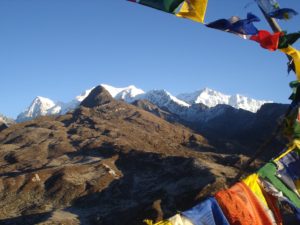 10. Sikkim -a breathtaking natural vistas place
Sikkim is a glittering gem of the North-East Himalayas. Its enchanting snow-capped mountains, quaint little villages, pristine lakes and vibrant Buddhist monasteries make it one of the best places to visit in India. Its peaceful environment, amidst extreme tranquillity and solitude, with the world's best scenic trekking trails and rivers, gives a real thrill of white water rafting. Sikkim is an ideal place for trekkers, rafters, mountaineers and rock climbers. 'Yumthang Valley' 'Gurudongmar' and 'Cholamu' lakes, the strong currents of River Teesta will never halt to hypnotize you with its quiet magic of nature.