Thinking of the words that will truly justify the beauty of India? Well, it can take us the whole day! Such is the country and its charm. And that is why India has earned a special place on every traveler's mind. Summer retreats, winter vacations or monsoon trips, India has something for all your travel goals. You can interact with nature from close vincity or look for spiritual awakening. You can make the adventure lover in you ecstatic or find peace away from the crowd. Or you can do it all together! Yes, India has so many incredible destinations that offer you such diverse experiences that you can't stop yourself from falling in love!
As you can tell, we already are completely in love with the country and that is why we have something special for you! A list that will get all your travel plans for 2022 sorted! What list is that? It is a month-by-month travel calendar that includes the 12 best places to visit in India for the 12 months of 2022! Let's get started!
January: A skiing expedition to Auli
The Chamoli district of Uttarakhand houses this cute little hill station named Auli. Wherever you go in Uttarakhand, your eyes will find beauty and Auli is no exception. But, in January, Auli is no less than a wonderland! Covered in thick snow, Auli will give you the perfect opportunity to go skiing. What else? Panoramic views of the Himalayan peaks, pathways filled with wildflowers and lush vegetation will make your Auli trip perfect! When you plan your trip to this one of the best places to visit in India, remember that you will have to land at Dehradun airport and then reach Auli via road.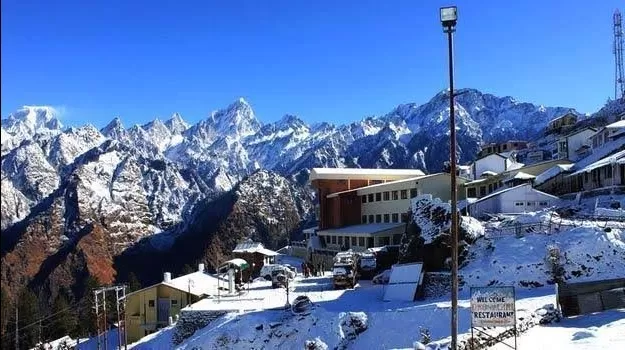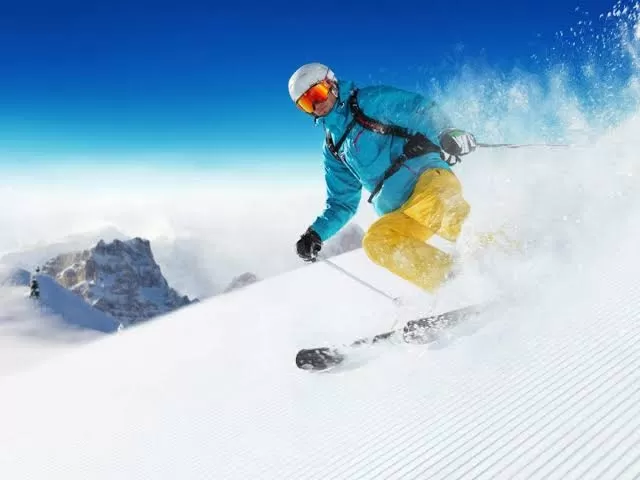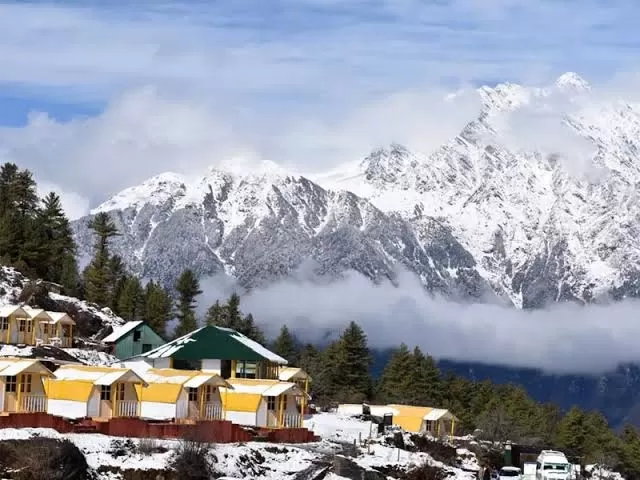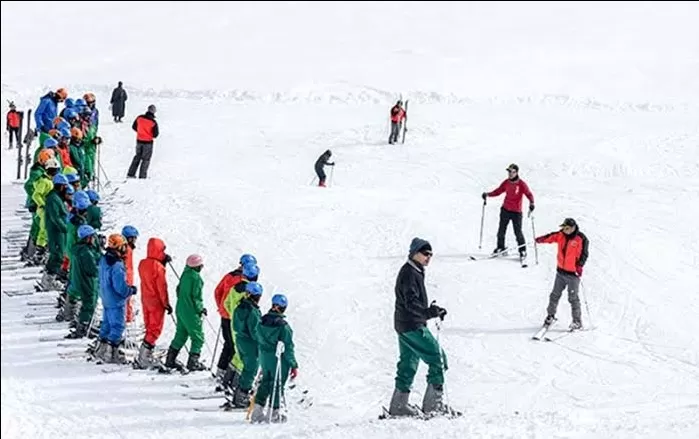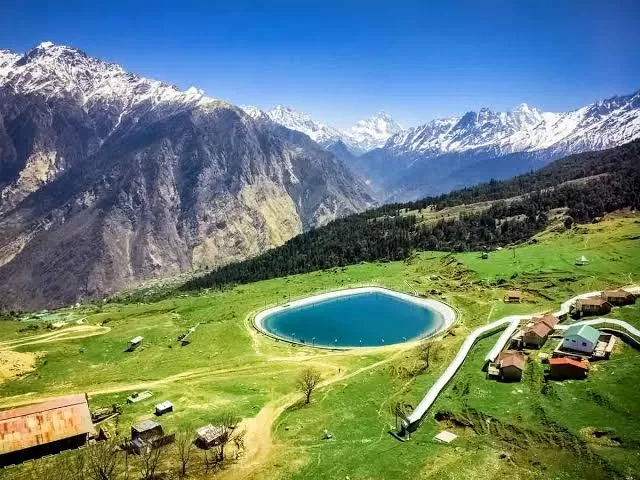 February: Explore the islands of Andaman
This February, board a flight to Port Blair and explore Andaman. The azure water, the tranquil beaches, the beautiful islands, the thick forest, all are enough to draw tourists from all over the country to Andaman. Why we insist you visit the islands in February is because the comforting weather and the consequently great opportunities of indulging in watersports make Andaman one of the best places to visit in February. Scuba diving, sea walking, dolphin watching, snorkeling, kayaking, we can go on and on!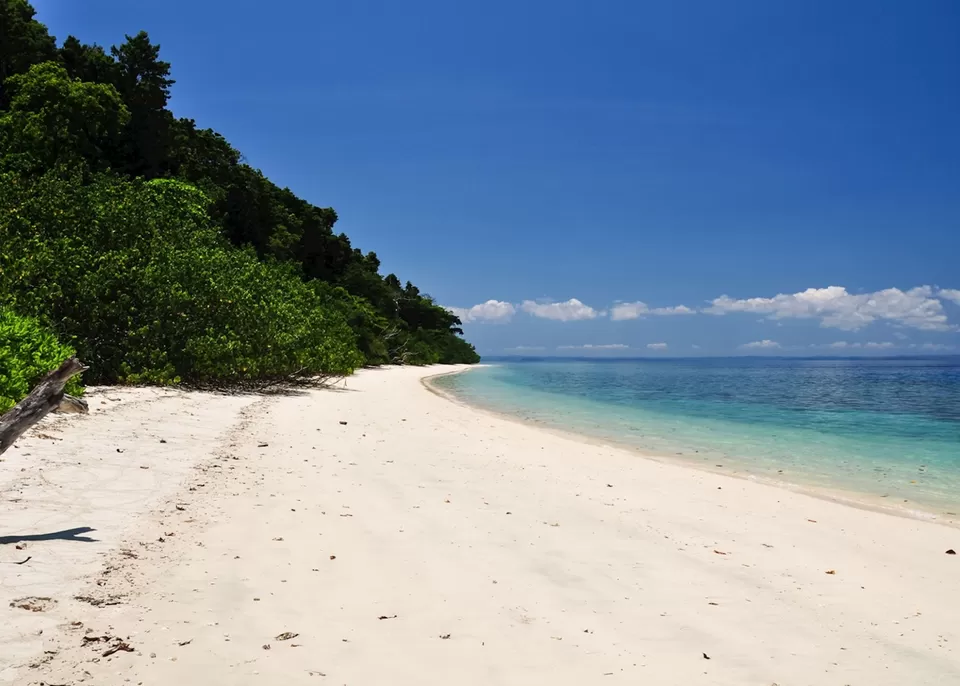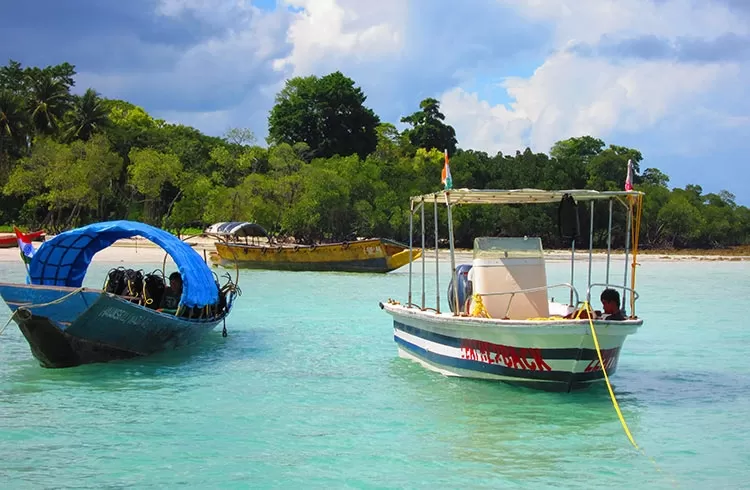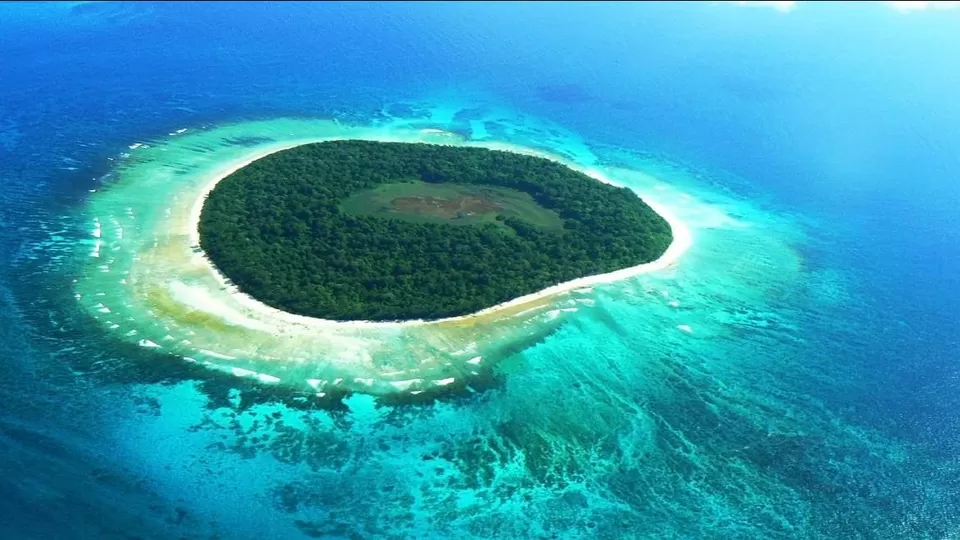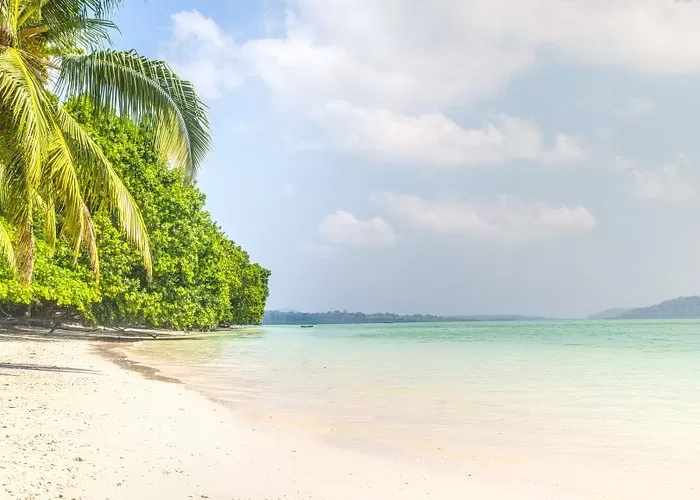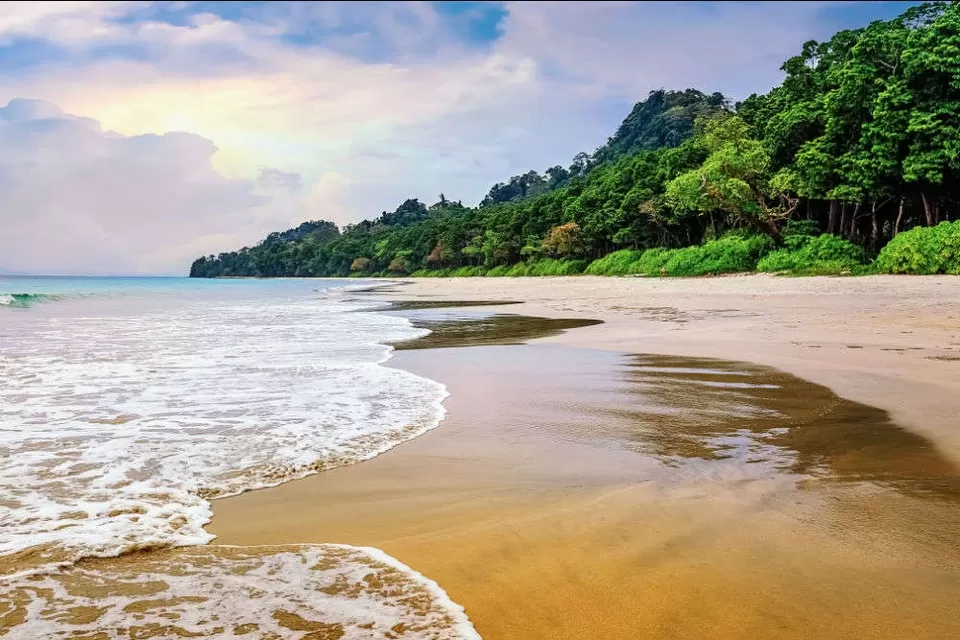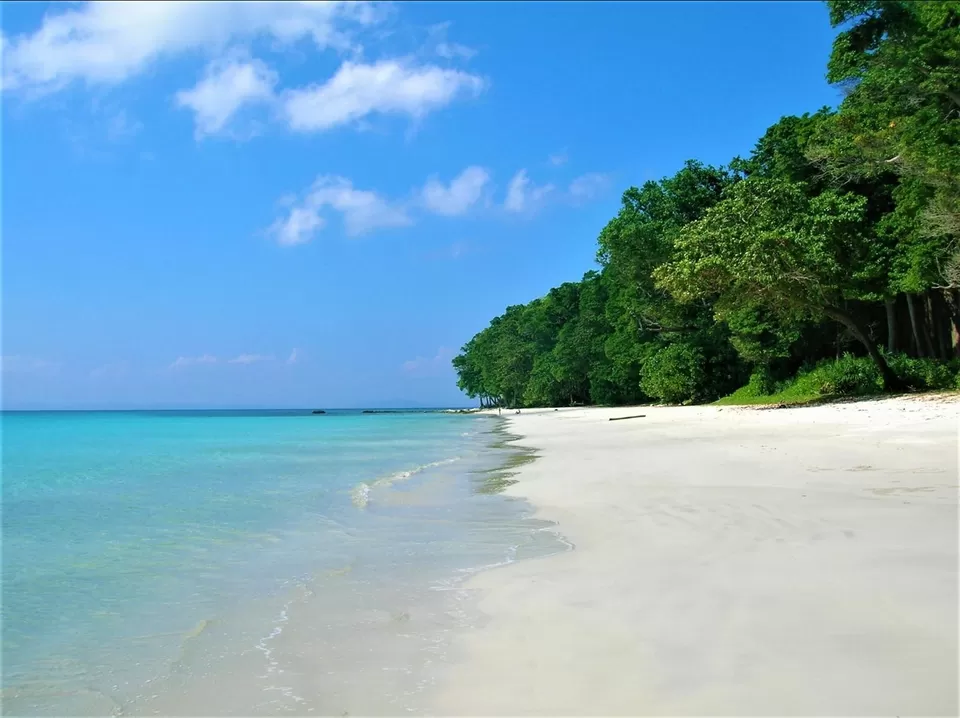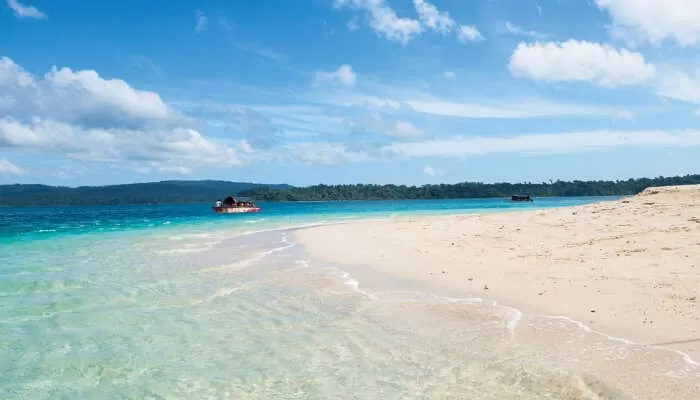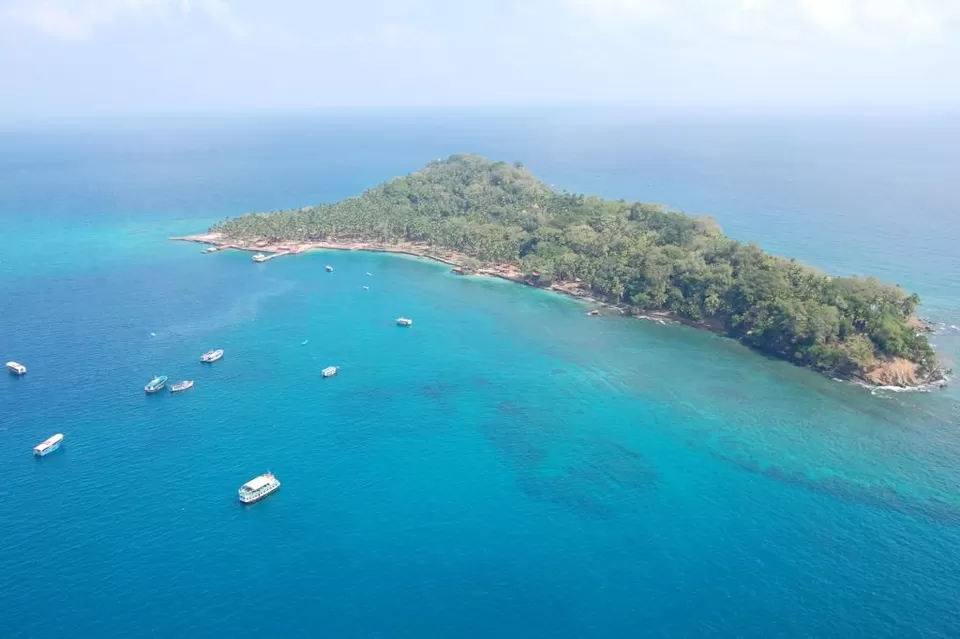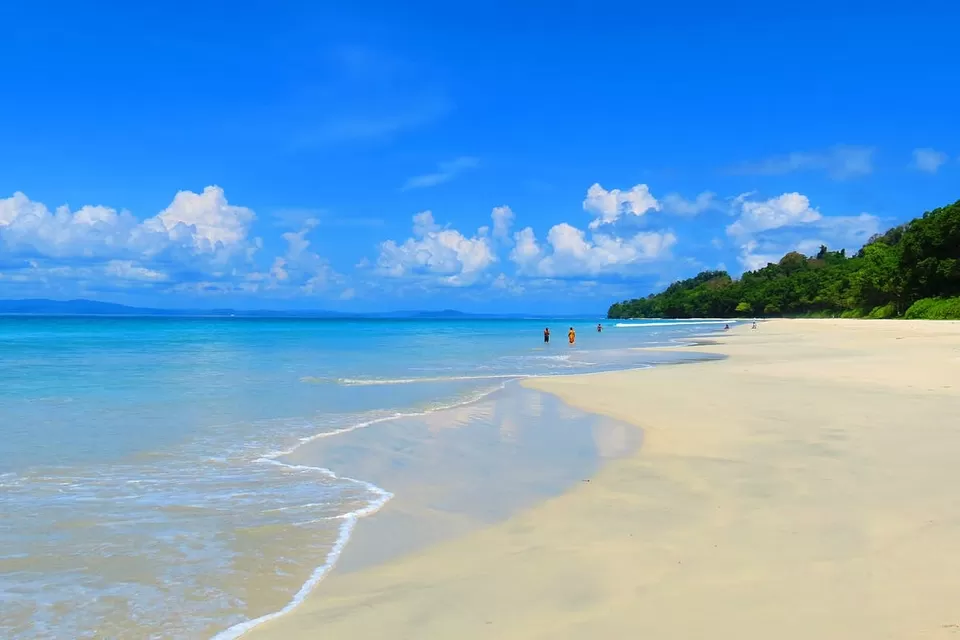 March: Enjoy serenity and nature in Pelling
Trust us on this, March and Northeast India go hand in hand. In March 2022, you can reach any part of Northeastern India and you will surely have a memorable time. But this is our top pick for you! Board a flight to Bagdogra, then travel to Sikkim and locate the town of Pelling. Much like all of Sikkim, Pelling is a brilliant example of nature meeting serenity. You can spend as many hours in tranquility as you want. But if you feel like adding some adventure to your trip, trekking, rock climbing and mountain biking will get your wish fulfilled!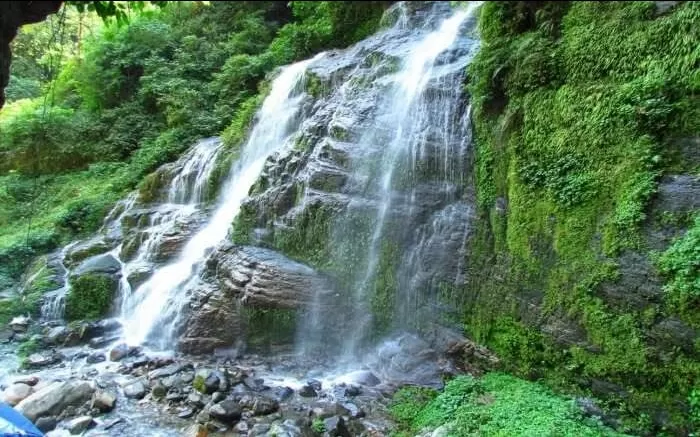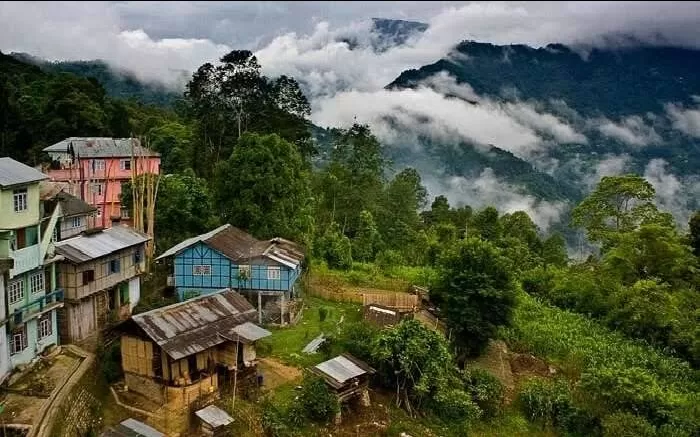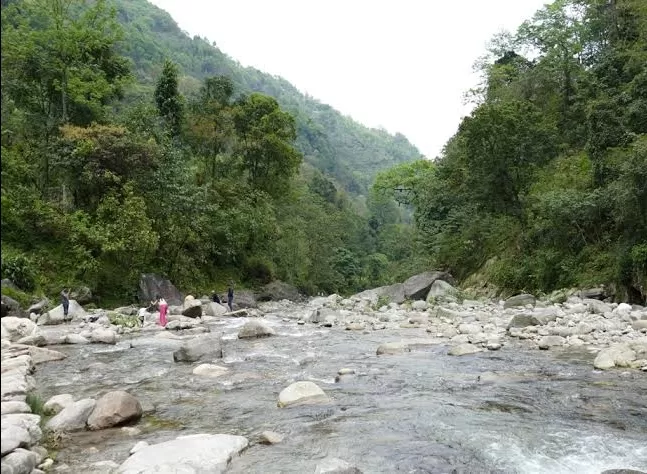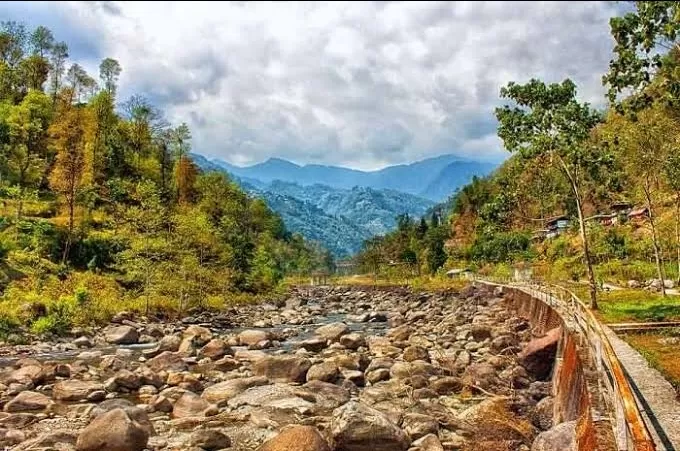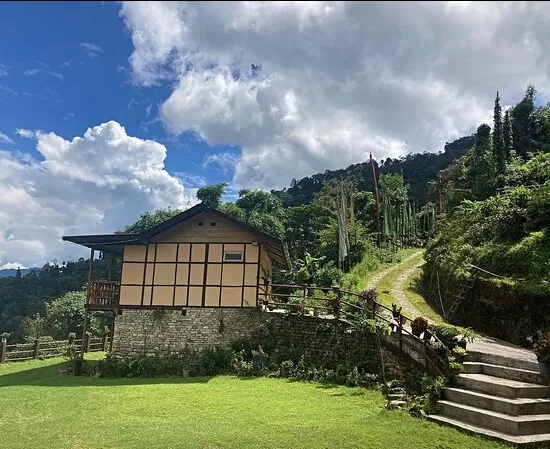 April: Soak in greenery Coorg
If you ask us, what is the first thing that comes to your mind when you think about Coorg (Madikeri)? Our answer will be coffee plantations. If you agree with us, then you know that your April trip to Coorg is going to be filled with greenery! The green slopes and the dazzling streams cutting through the rolling hills, oh, what a beautiful sight it would be! So, without any further ado, book a flight to Mangalore and go to Coorg for your 2022's April trip.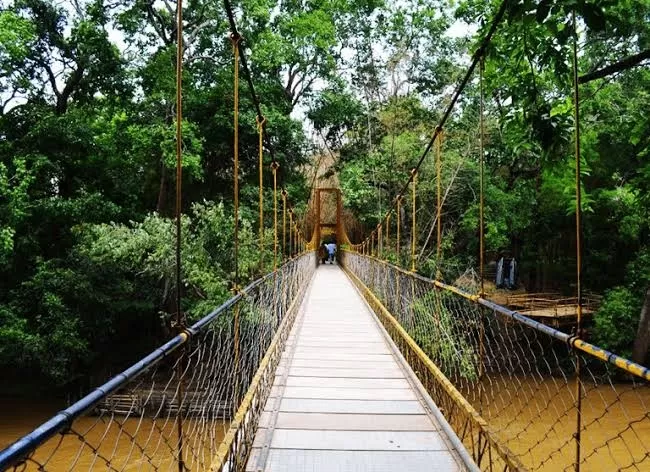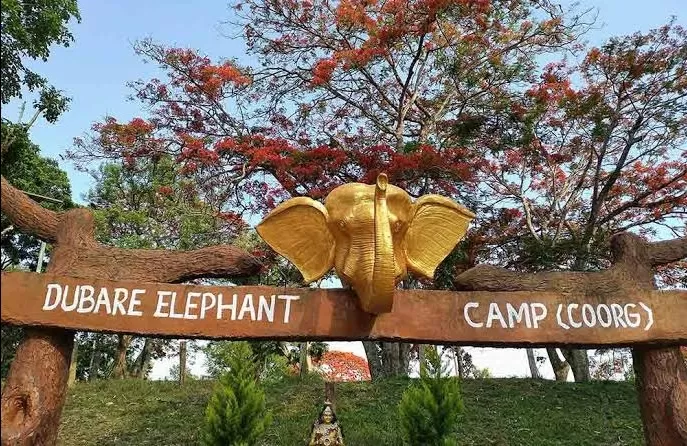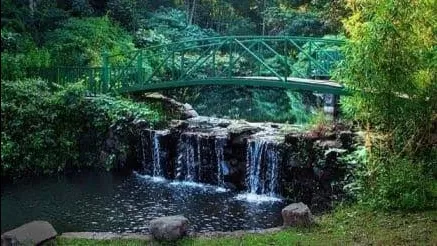 May : Go on a summer retreat to Ooty
May means too hot in India and in that heat, what better than a hill station! And while talking about hill station, what better than Ooty! This South Indian hill station has been quite a popular spot among all kinds of travellers, especially for honeymooners! Honeymoon or not, you can definitely go to board a flight to Coimbatore and then reach Ooty this May to see the magnificent Nilgiri Hills and the colourful rose gardens. Also, boating in the Ooty Lake is a must-do thing here!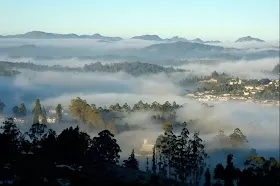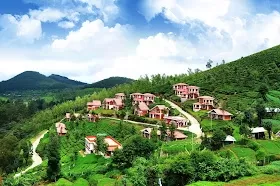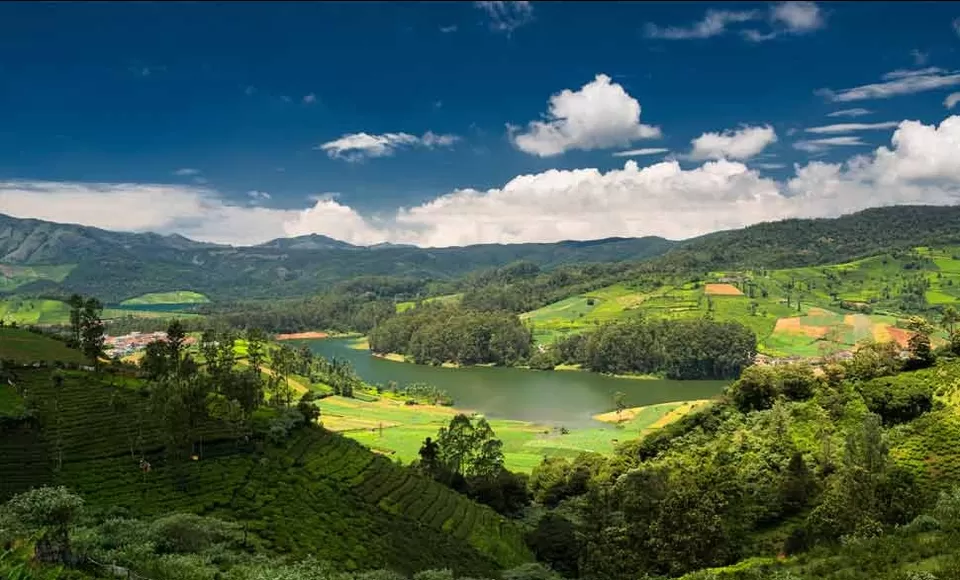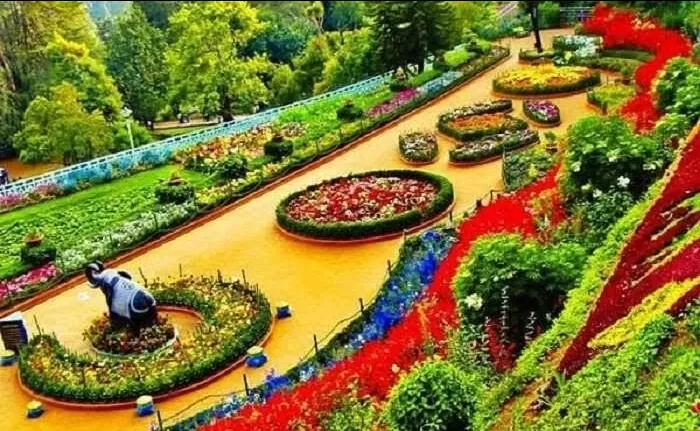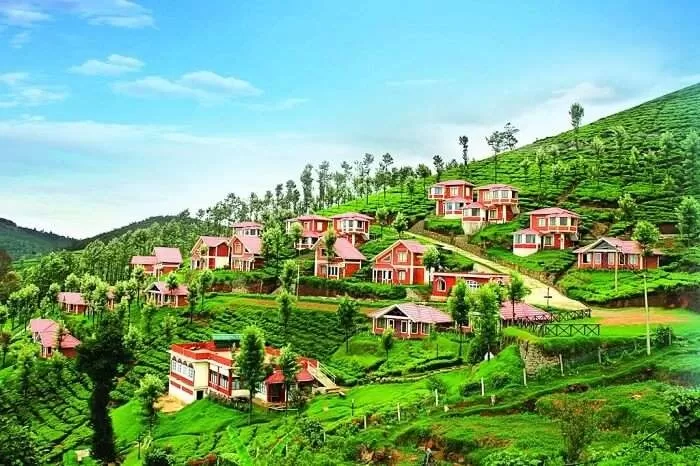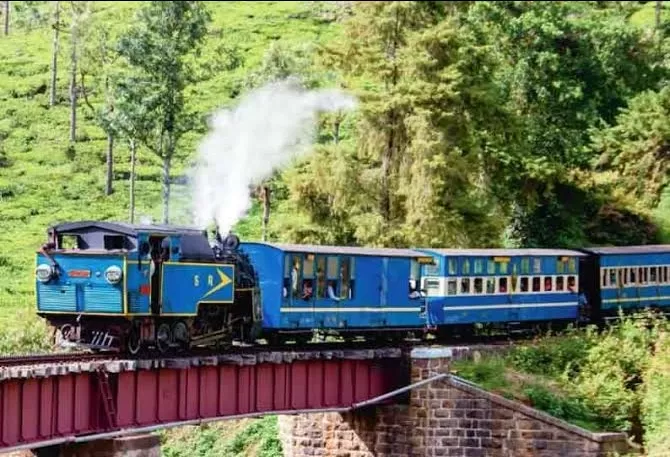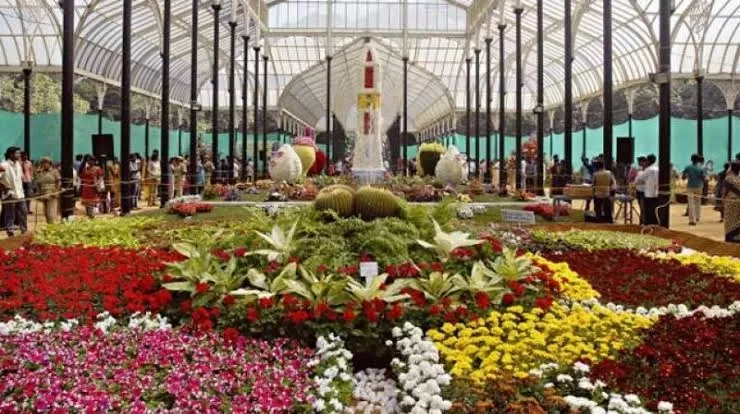 June: Witness heaven on earth in Srinagar
Well, Srinagar is truly a heaven, at least that is what anyone who visits has to say about the place. And for your June trip, Srinagar is our top pick! Nature's endless charms, beautiful lakes, Mughal gardens, all awaits you in Srinagar. When you visit the city, do as much sightseeing as you want, but do not return without trying a ride on the gondolas and watching the floating markets. It will be an experience of a lifetime!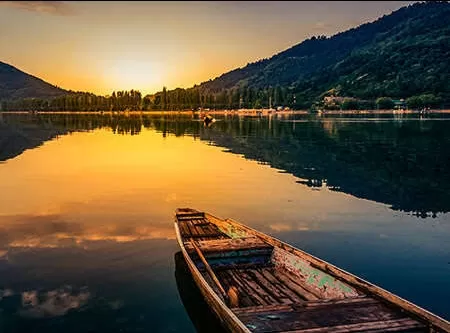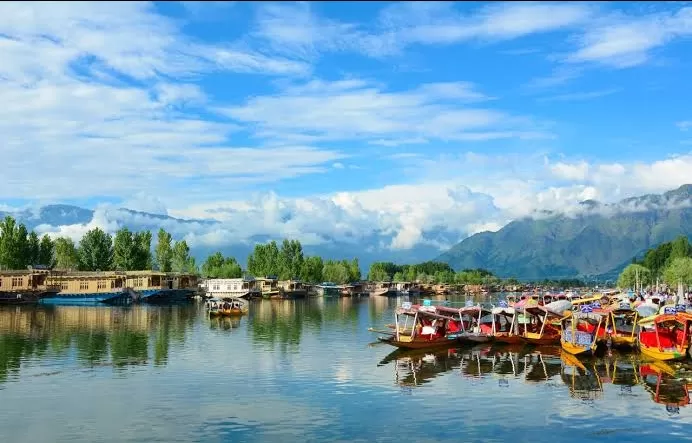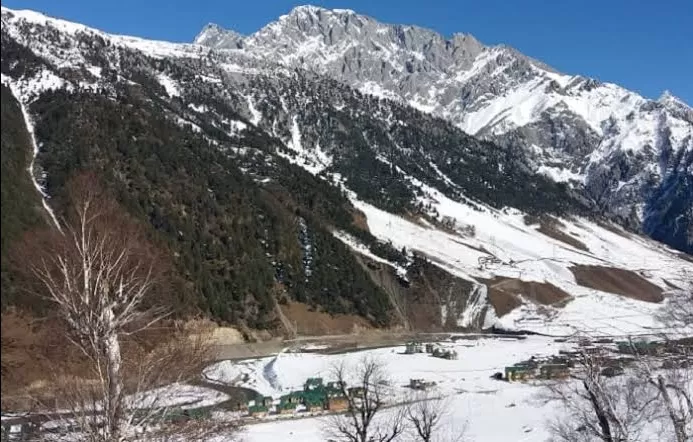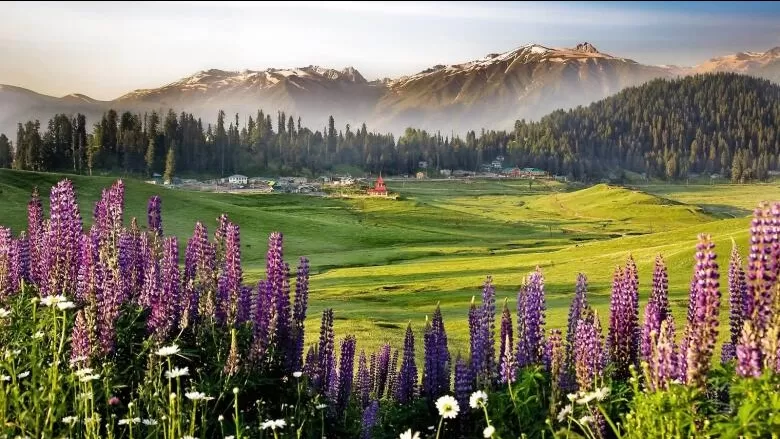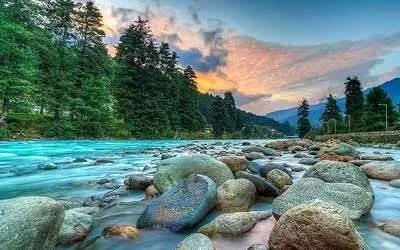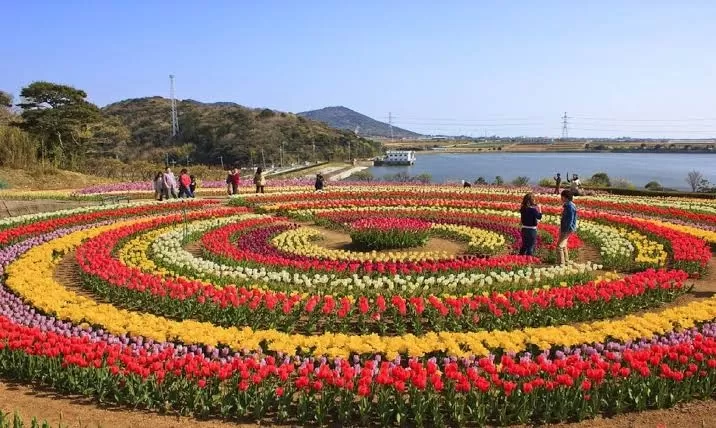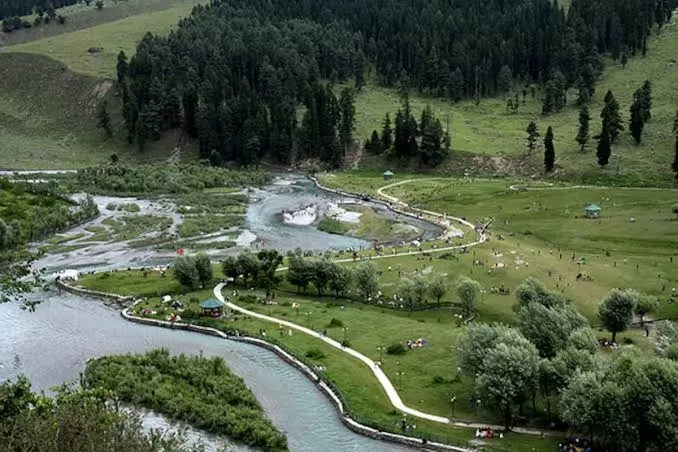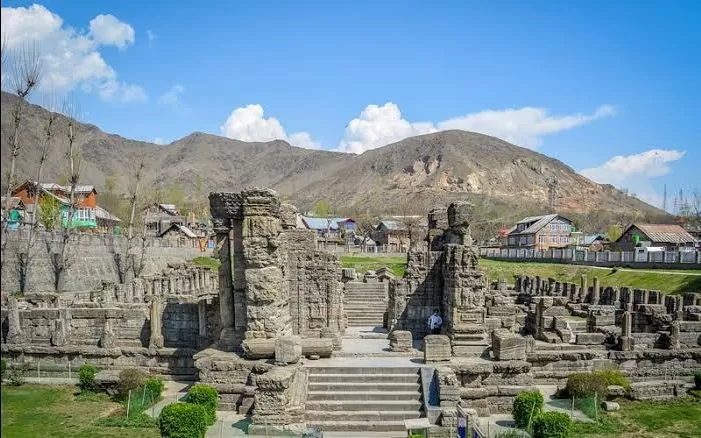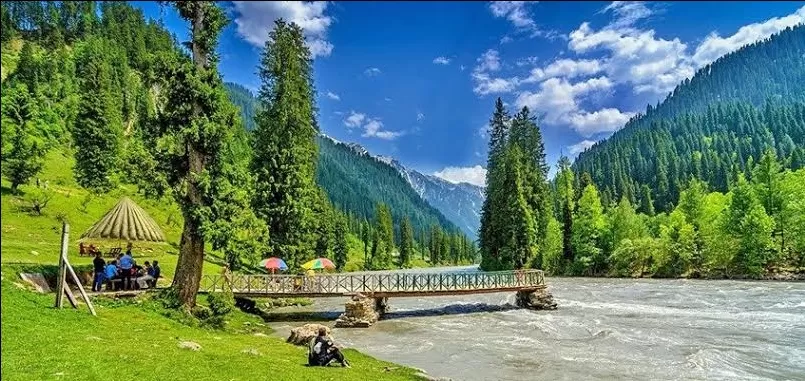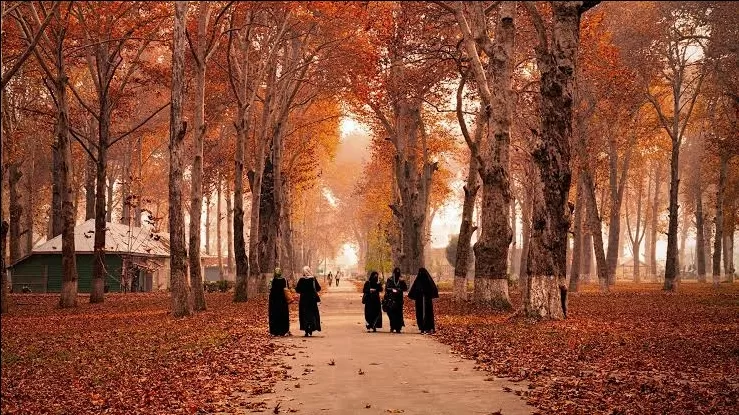 July: Blend beauty and adventure Ladakh
Ladakh is beautiful and we need no convincing on that! Apart from its surreal beauty, the opportunities for adventure that it offers are quite alluring! So, why not reach Ladakh (by boarding a flight to Leh) this July and witness its beauty as you indulge in adventure. The deep blue skies, the blue lakes, the distant snowy peaks, watch it all. And let motorbiking, cycling, (Indus) river rafting, camel trekking and yak safari take care of the adventure!
August: Visit the princess of hill stations Kodaikanal
For a trip in August this year, how about Kodaikanal. Actually, Kodaikanal has pleasant weather throughout the year. But starting from the month of August, nature in Kodaikanal is at its fullest. In this month, you can see the best of the deep valleys and cloudy skies. How to reach? Take a flight to Madurai and the roads towards Kodaikanal.
September: Refresh your soul and body in Rishikesh
Rishikesh, again, is a year-round destination. But it certainly is one of the best places to visit in September in India. Here's what you can do during your Rishikesh trip. Indulge in yoga and let your body and soul be rejuvenated. When you are not doing yoga, you can see the religious rituals being performed on the banks of river Ganga. If you are planning to visit Rishikesh via air, land at Dehradun and then travel to Rishikesh via road.
October: Enjoy the festive mood in Varanasi
October brings the festive mood with it, Navaratri and Dussehra being the most popular ones on the festival calendar! One of the best places to visit in October in India and enjoy the vibrant festivities is Varanasi. The moment you step into the city, you will be introduced to a spiritual aura. What else? The narrow lanes, the ghats, the people, all will give you a warm welcome. And if you visit the city in October, you will see that everything becomes even more vibrant with the festive mood.
November: Take part in the Rann Utsav in Rann of Kutch
Many Indian famous festivals draw tourists all around the globe and the Rann Utsav is surely one of those festivals. November marks the beginning of the Rann Utsav. And that explains why it is one of the places to visit in November in India. So, get your plans sorted! Book your flight to Bhuj, which is the nearest airport to Rann of Kutch. Then, book accommodation in advance to avoid any hassle on your trip. If you have some time on your hand for sightseeing, there are many amazing spots around that you can visit. Also, make sure to visit the Palar Dhuna waterfalls which is a famous waterfall in Gujrat.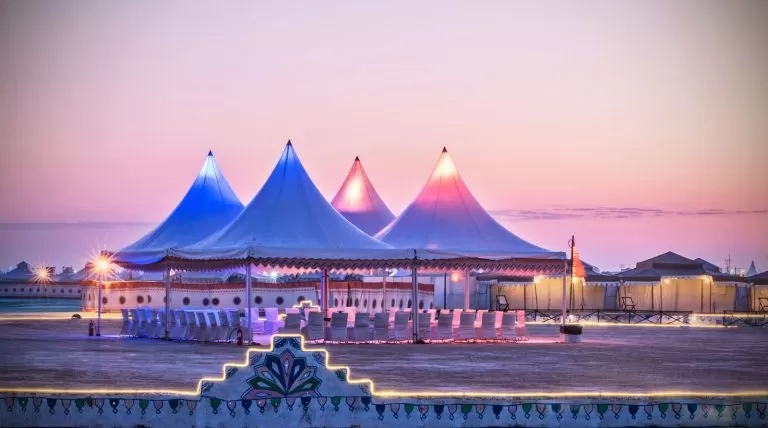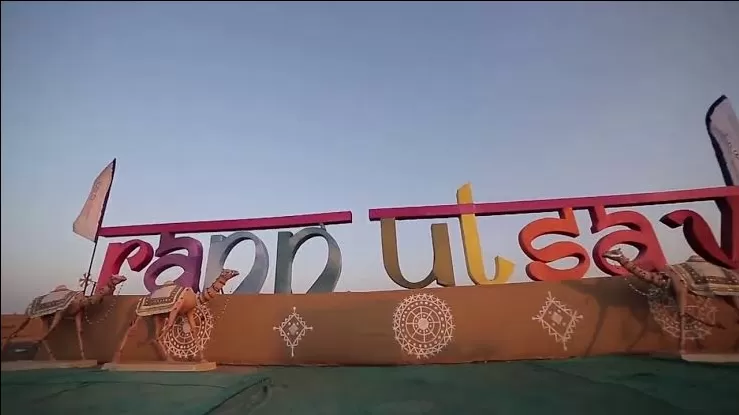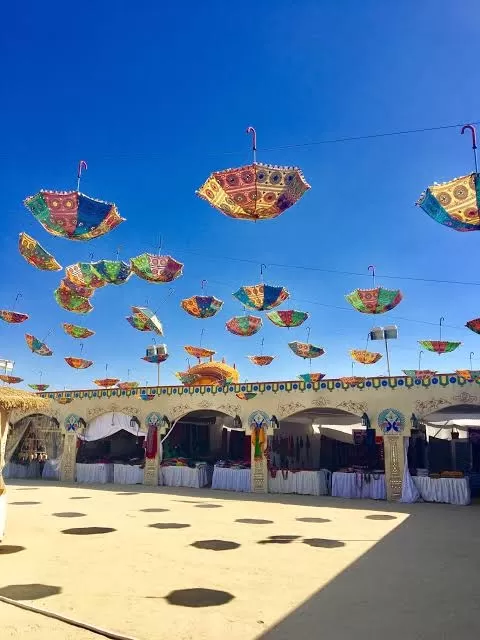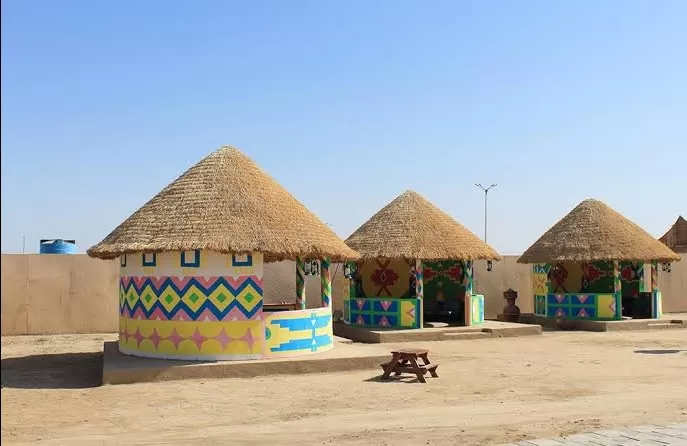 December: See glimpses of France in Pondicherry
2022 is coming to an end and let's end the year with a memorable trip. For that, how about a trip to the French Riviera of East and one of the best places to visit in December in India, Pondicherry! You will find glimpses of French architecture and culture in the nook and corners of the city. You can simply rent a cycle and paddle through the city to see all it has to offer. In between that, do frequent visit the cafes. They offer great food and equally great ambience!
Basically, there is no shortage of tourist places in India. All you gotta do is pick the perfect place for the month you wish to travel. And this list will help you with that. On that note, wishing you a year filled with wonderful trips!