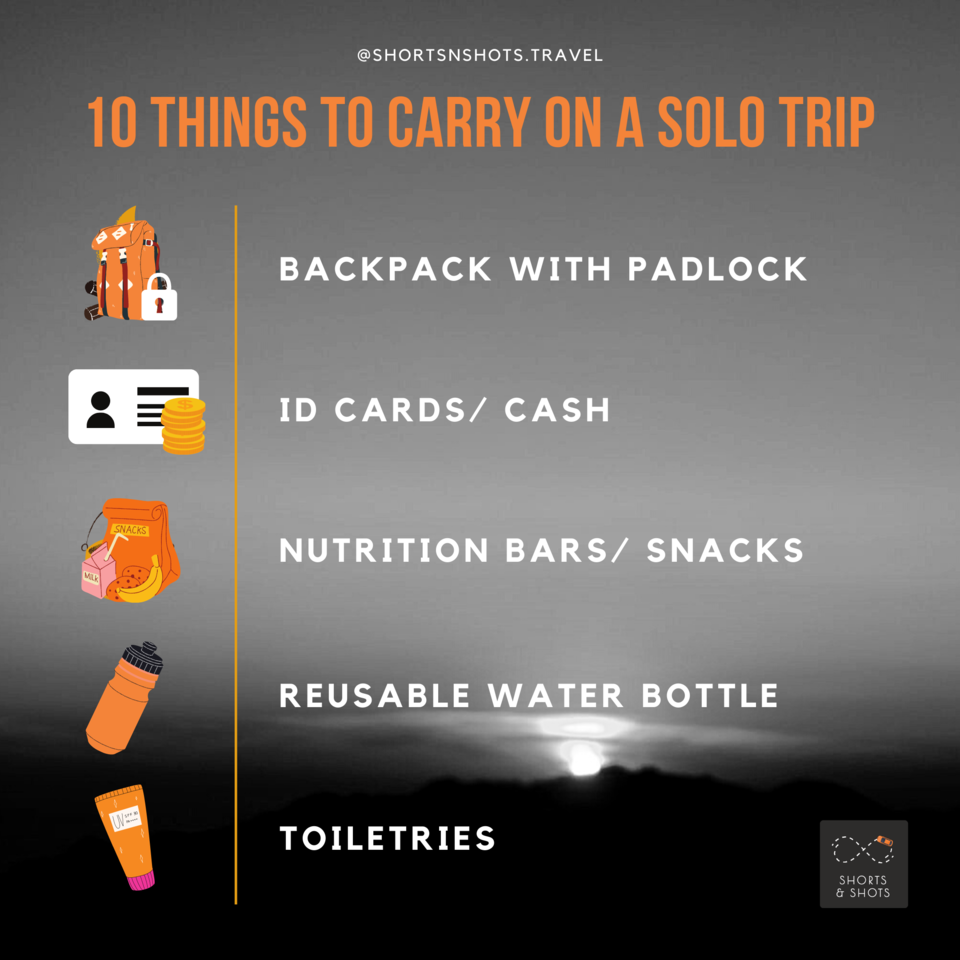 Solo trips should be called soul-o trips because of how wonderful they are! Nothing teaches you more about the world than venturing out alone and seeing it for yourself. The people you meet, sights you see, and things you'll discover will help you connect to yourself. You will learn more about yourself and the world.
Whether you are a first-time solo tripper or an experienced one, there are some things you should have with you at all times. We have brought you the list down below:
A durable backpack with padlock- Trustworthy and strong backpacks and suitcases are investments. They are responsible for carrying all of your stuff so make sure you buy a reliable brand. Safety of yourself and your luggage should be your topmost priority.
Identity card/ document and enough cash: These are required everywhere in the world. So this is the first thing to pack. Your plane/train/bus tickets, ID card for check-ins, cash for emergencies, and places that don't accept cash especially in INDIA. RT-PCR reports in times of corona.
Snacks- You never know when the hunger will strike! So make sure you have something to nibble on at all times.
Toiletries: Try to carry sachets or small bottles to save space.
-Wet tissues
-Toothbrush
-Toothpaste
-Deodorant
-Lotion etc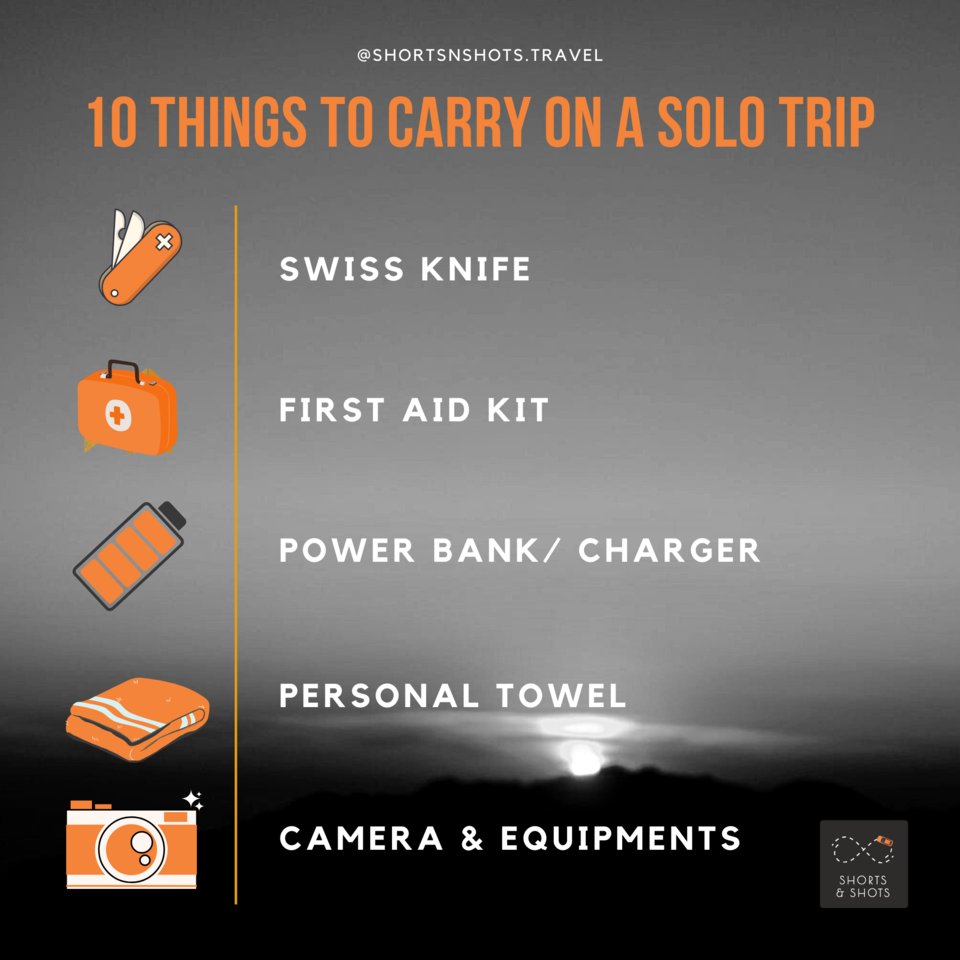 Reusable, long-lasting water bottle- It's good to keep a water bottle with to stay hydrated.
Swiss knife- This is a versatile tool that can perform many functions and be handy.
First aid kit- Protect yourself from cuts and other minor problems quickly. You can also store medicine in this.
Universal adapter and power bank- This helps keep your devices charged in every situation and location.
Personal towel- For personal hygiene of course.
Camera & equipment: This is the most important thing to carry on all your trips. Trips are all about memories and the camera is the one to capture them for you for a lifetime.
By being equipped with these, you'll be ready to face any kind of situation. Being prepared brings a strong sense of satisfaction and we don't want you to miss out on it.
Take our word for it. We speak from experience when we say that we can help you plan the ultimate trip of your dreams, including a solo one. So contact us now for sweet sweet itineraries!
#packingtips#easypacking #packinghacks#road #roadtrip #roadtrippin #roadtripping #roadtravel #travelingram #ontheroad#backpackinglife #travel#everydaycarry#lifehacks#originallifehacks#thingstocarry #easytocarry #traveltips #solotravel #solotraveler #packingtips #travelhack #backpackingtrip #backpacktraveller #easypacking#tripotocommunity#shortsnshots#planwithshortsnshots