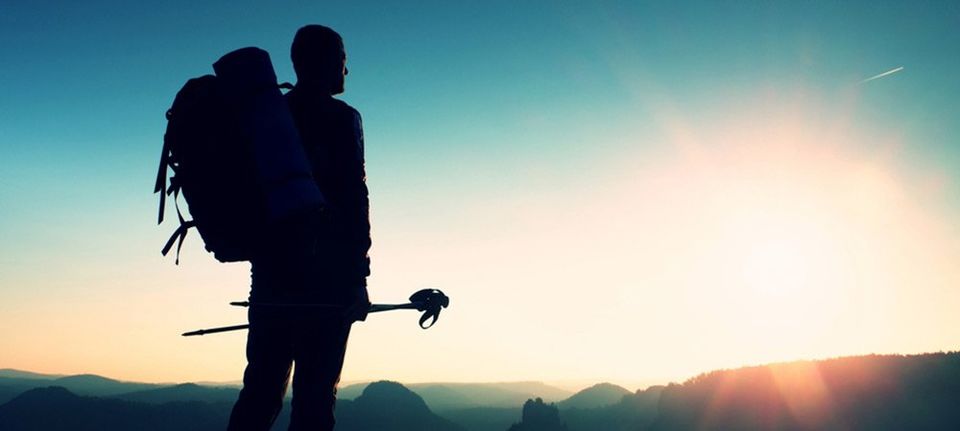 We have all had those moments while travelling where we wish we had packed something we didn't. Irrespective of what kind of traveller you are, this post lists down everything that is essential while you are out there exploring the globe!
Handbags, shoulder bags, sling bags and all are pretty, but backpacks are a must when you are travelling. You can accommodate a whole world of things inside them, and avoid unnecessary fuss. The best part about this is they come in different shapes and sizes.

gapyear.com
Be it a GoPro, or your DSLR, or just a small point and shoot camera, a traveller needs something to document special moments from his travel. I am a total believer of living in the moment, but, in the distant future, one would surely love to throwback on certain places and memories.
theroamingrenegades.com
This little thing can be a saviour in the biggest of situations when you're on the go. With a whole range of them available in the market, you can choose and carry one that suits your needs.

euro-knife.com
We have all had times when we have run out of liquid cash, haven't we? Having a credit card is always a safe way out in such situations. But, one should be careful while using it, because there is always a tendency to overspend.
Multi-pocket passport case
This case has storage space for the most essential items of travel, namely, your passport, and your credit and debit cards. It is one of the must haves while travelling; because you don't want to lose your passport anywhere, do you?
amazon.com
Instead of buying different expensive ones at airports, carrying a global power adapter will save your day, especially, while travelling from one continent to another.
Being stranded in a new place without power on your phone can be one of the worst things that can happen to a person. To avoid that, carry a portable battery charger with you at all times.
A comfortable and firm pair of shoes
"I can't walk anymore, please carry me" – Haven't we all heard this way too many times? Fashionable or not, while travelling, always carry a pair of shoes which are comfy and let you walk for miles together, and maybe trek too! And, it is a terrible idea to plan hiking trips without hiking boots!

smartertravel.com
Long flights can be very uncomfortable and can leave you sleepless. Save yourself the trouble and carry earplugs.
A handy first aid kit with antiseptics, a couple of band-aids, pain relievers and antibiotics are not be forgotten at any cost! Not only you, but this might be of help to fellow passengers/travellers also.
Not all countries are safe. Might sound sceptical, but yes, not all hotels are safe, and not all housekeeping staff is reliable. A lock always comes handy if you are living in a hostel, or storing your luggage and valuables in a cloak room or while parking rented bicycles on the street.
Sometimes all you need is some time alone. Earphones help you block out all external sounds and enjoy your own company, whenever you want.