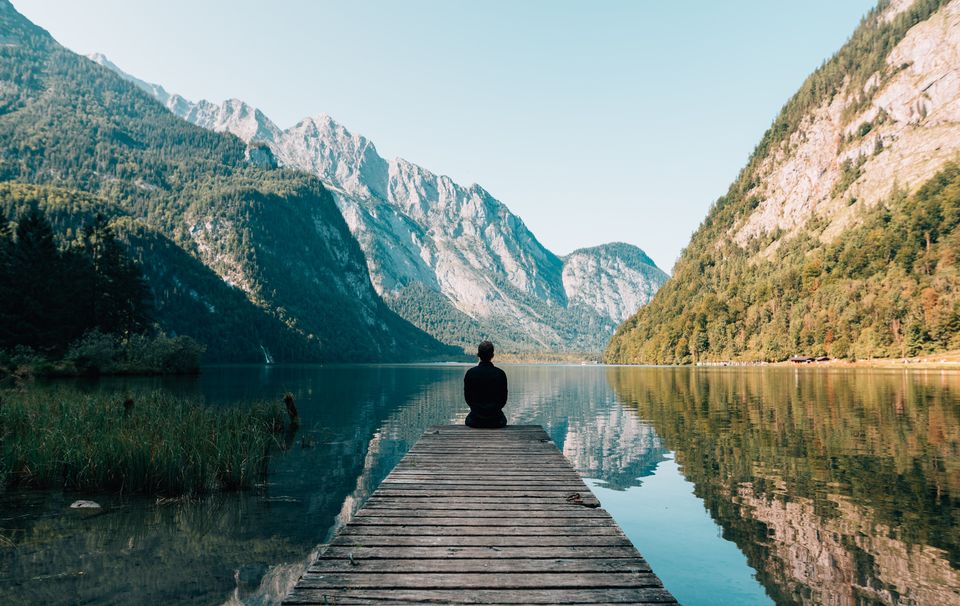 For most travellers, exploring offbeat destinations is always more fun and adventurous than visiting popular, touristy sites. But what's even more exciting is the prospect of coming across a place that's still untouched, intact, lesser known to tourists, and barely has any mentions on the internet! Think about it; you make your way forward, not expecting anything good, and then you're surprised by the sights that greet you! It's a feeling that not many have experienced, for it takes a great deal of effort and courage to walk paths less travelled.
And just for some year-end travel inspiration, Tripoto writers have revealed their best offbeat travel experiences from 2019. Here we go!
1. A hidden waterfall in Rajasthan
"I love reading maps, and I spend a considerable amount of time travelling or watching travel videos. But I still had no idea how the southeastern part of Rajasthan was like, for I had only seen it on Google Maps. Finally, when I travelled solo to this part of Rajasthan I discovered the hidden Padajhar Falls in the middle of a jungle near Kota in Rawatbhata.
I never expected that the region which is popularly known for its deserts and forts could be home to such a marvellous fall. It was a pleasure to witness many large waterfalls on the canyons. When I told my friends about this, they got really excited about witnessing this unknown side of Rajasthan and we went back to the same site just after a fortnight." - Kanj
2. The Swiss surprise
"This year, I got the opportunity to explore three European countries, and that's exactly where my best discovery of 2019 lies. When I was in Switzerland, I visited a town called Kandersteg on the recommendation of a friend. I had done no research and didn't know what to expect. But once I reached Kandersteg, I was left absolutely surprised by its beauty and the variety of experiences it offered.
A cable-car ride followed by a short hike took me to the gorgeous Oeschinensee lake. Boating in the minty-blue glacial lake nestled right in the lap of the snow-capped Alps was an experience I would love to revisit a million times and is without a doubt, my favourite discovery of 2019." - Saumia
3. A remote Himalayan village
"For me, it is a ritual to travel on my birthday. This year, I planned a trip to explore the Kumaon region in Uttarakhand. I had earlier planned to go for the Pindari glacier trek, but considering the harsh weather and the fact that I was going to travel solo, I thought it'd be prudent to cancel it. However, I found another interesting place to explore which seemed like a great offbeat place — Dugtu village in Darma Valley.
After taking a shared jeep from Dharchula and completing a journey that lasted over six hours, I finally reached Dugtu village in the afternoon. It was much colder than I'd anticipated, and the views of the towering Himalayan peaks were simply beyond my imagination! After exploring the small village, I came to know that there was just one proper shop that was open in the entire village where I had tea and a hearty meal.
When I asked the shop owner about accommodation options in Dugtu, he told me that there aren't any hotels, but the villagers would be more than glad to host travellers at their homes. I stayed with one of the locals and ended up experiencing the best of authentic Himalayan life." - Rohit Kumar
4. That secluded island in Thailand
"I was travelling to Thailand for the first time. So I asked a few others who had been there before for some good recommendations. I wanted to visit a nice, peaceful place where I wasn't going to be surrounded by huge crowds. But all I got as recommendations were the same old Krabi, Bangkok, Phuket, Phi Phi islands, and Chiang Mai. Determined to not let go of the opportunity to explore the unexplored in Thailand, I decided to not cover all major tourist spots and rather go looking for some place off the tourists' radars.
And guess what, while exploring Phi Phi islands, the group that I was enjoying island hopping with and I came across the quaint little island of Koh Lanta Yai. Located in the Strait of Malacca near Phi Phi islands, Koh Lanta Yai island has managed to escape the neon-lit atmosphere unlike other Thai attractions and retains its low-key groove quite effortlessly. I instantly fell in love with that place and so, it is my favourite hidden gem from my travels 2019." - Sneha
5. Into the active volcano
"My friend and I decided to visit Indonesia this year. Though we didn't want to restrict ourselves to mainstream destinations like Bali, Nusa Penida, and others, we also weren't sure whether we could find something really offbeat. Luckily, we came across a local family who recommended exploring East Java island where we could trek up to the rim of an active volcano!
Well, that got us excited and we headed straight to East Java island. With some help from locals and a few foreigners, we were able to visit Mount Ijen for which we started the climb at 01.00 am. It was pitch dark and the climb was proving to be an arduous one due to the masks we put on to avoid the high amounts of sulfurous gases in the region. But as we reached the top and started descending into the crater, we could actually witness huge blue fires raging.
It was an experience like never before! Later, we also visited another active volcano at Mount Bromo whose terrain resembled the Nubra Valley in Ladakh region of India, except for the fact that the surrounding landscape was black and the air wasn't as clear as it is in Ladakh." - Soumil
6. The hills I never knew
"I often visit my relatives in Chandigarh. During my last visit, I met one of their neighbours who got pretty excited when he came to know that we shared an interest in travelling. As the conversation progressed, he told me about Morni village, a small settlement located at an elevation of around 4,000 feet,just about 45 kms from Chandigarh. I couldn't believe it, for the closest hills I have known about near Chandigarh were in Solan, at least 50 km away. I didn't believe what he said so I made up my mind to visit Morni village soon.
Fortunately, I got a chance to drive solo to Morni village a couple of weeks later. And to my surprise, I was greeted with spectacular views of the lush green Shivalik hills along with an amazing road trip experience. I visited the two lakes which are considered sacred by the locals and also indulged in some adventure activities. It was a pleasant surprise, for I had no idea such a place existed so close to Chandigarh, and even Delhi!" - Samarth
If you really expect to find something unique and different whenever you travel, it's always worth the effort to take the road less travelled, and that's exactly what the above-mentioned experiences of the Tripoto writers prove.
So, are you ready to go around the world in 2020? Click here for the ultimate 2020 bucket list!
Also, you can create your own travel blog and share it with travellers all over the world. Start writing now!

Subscribe to Tripoto on YouTube and watch exciting travel videos.

Get travel inspiration from us daily! Save our number and send a Whatsapp message on 9599147110 to begin!