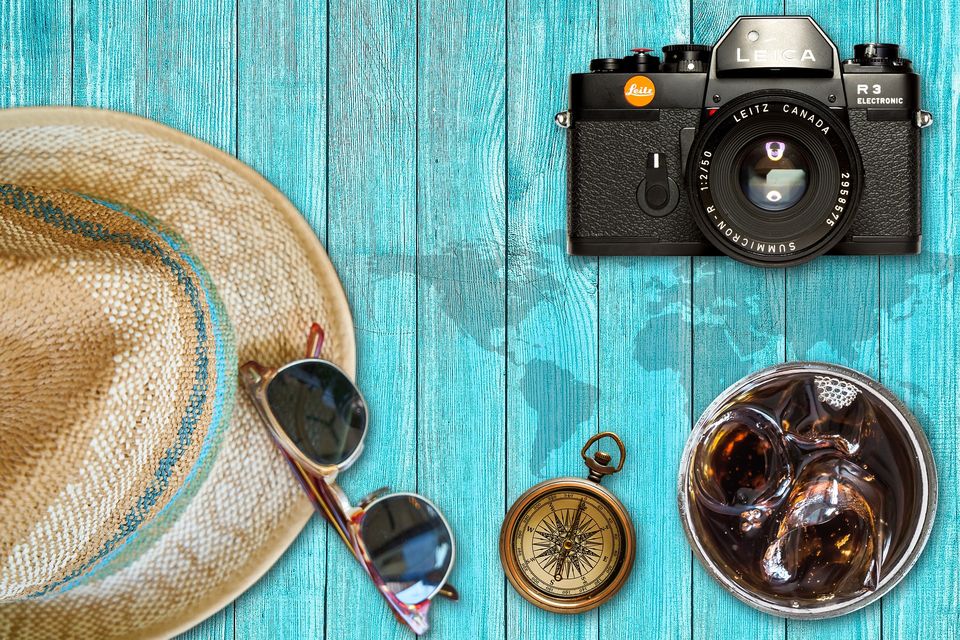 Usually, editors at Tripoto share their travel stories with you after they have travelled. Rarely do they reveal their travel aspirations and their bucket lists, beforehand. But now we feel it doesn't resonate with their everyday job at Tripoto, which is to unearth or create stuff that inspires people to explore this beautiful world of ours.
So, breaking this perfunctory practise of being secretive about their travel plans, here are our editors, getting candid about things that top their bucket list for the year 2019. After all, you're just 335 days from another year end. So, read on to find out if their aspirations are your inspirations.
1.) Climb the highest, witness the coldest
"On my first tour of Ladakh a few years ago, I came to know about Stok Kangri, a mountain peak in Hemis National Park. Now, taking on this mountain tops my 2019 bucket list. The fact that it's one of the highest non-technical climbs in the world makes it even more tempting to me. Besides, I want to witness the transition of Spiti from a barren mountain land to a white, snow-clad wonderland." — Rohit Kumar
2.) Trip to Europe, and Hampi in India
"This year, I want to travel to Europe and explore all the places whose pictures have awed me for so long. It'd be a dream trip for me if I can pull it off. In India, I want to explore the ruins of Hampi, a UNESCO World Heritage Site in Karnataka.". — Mahima Agarwal
3.) Travel to Bagan, by road
"If there were no fences and walls separating countries, I might just be happy taking roads, as far as they could take me, no matter the distance. The thing that tops my bucket list for this year is travelling to the ancient city of Bagan, the land of pagodas, in Myanmar, by road. I just love visiting places of cultural and historical significance." — Kanj Saurav

4.) Northeast India & some unknown European village
"I am no more fascinated by glittering cities. Therefore, spending a month exploring northeastern states of India is the first thing on my bucket list for 2019. The second thing I really want to do this year is spend a few days at some quiet, unknown village in Europe. It would be a happy and successful year for me if I can do both of these." — Prateek Dham
5.) First foreign trip to my ancestral home in Pakistan
"I don't fancy international travel, not at least for the sake of a cool Instagram gallery (know why I deactivated my Instagram). However, I really want to take my first international trip this year, ideally to Multan in Pakistan. My grandfather always used to tell me about their life in Multan before India became 'India and Pakistan'. Even though I don't know anyone there, I would love to go to Multan and try to trace down the place where they lived. And that's a priority on my bucket list for this year." — Siddharth Sujan

6.) Just short of 'to travel the world'
"I just returned from my trip to Uzbekistan, yet I can't wait to strike off a few more places from my travel bucket list of 2019. I love exploring historic wonders, so I'm keen to travel to Israel, Jordan, Iran and Morocco before the year ends. It seems ambitious, but why have ambitions that don't look ambitious?" — Pallavi Paul

7.) Adventure in Oceania, waterfalls in Meghalaya
"If I were to book my flight right now to any one place in this world, it'd be Queenstown, New Zealand because sky diving in Queenstown tops my bucket list for 2019. The other thing that I really want to do this year is witness all major waterfalls in including like Nohkalikai Falls, Krangsuri Suri and Rainbow Falls in Nongriat." — Saumia Bhatnagar

8.) This Spanish dance, in Spain
"Travel, dance, and food; I just love all these three. I have recently fallen in love with Flamenco dance, an expressive dance form based on traditional music of southern Spain. Learning and performing this in Spain is right on top of my bucket list for this year." — Sneha Chamaria
What about your bucket list for 2019? Share with us in the comments below. You can also share your own stories here at Tripoto. Subscribe to Tripoto on YouTube and keep watching awesome travel videos.