Taj Mahal had been my dream since childhood the moments i came to know about this place in school days. It took me 28 odd years to witness the beauty and I must say the waiting is worth to experience the heavenly creature. We all know history of Taj Mahal and we should proud that we are living in country of Taj Mahal.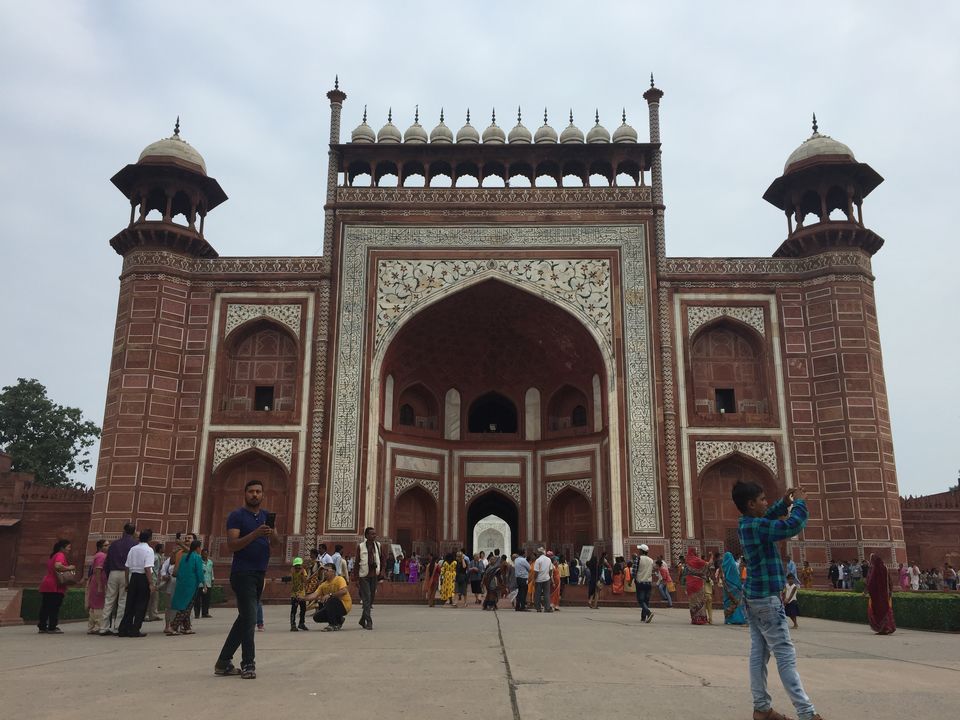 I got opportunity to visit this place last year and I was so mesmerized by seeing the beauty of Taj Mahal I was almost speech less. I still remember when I got the glimpse of Taj Mahal tears were rolling from my eyes and I believe those were symbol of joy and happiness. I spend entire 5 hours inside the premises; each and every minute was priceless.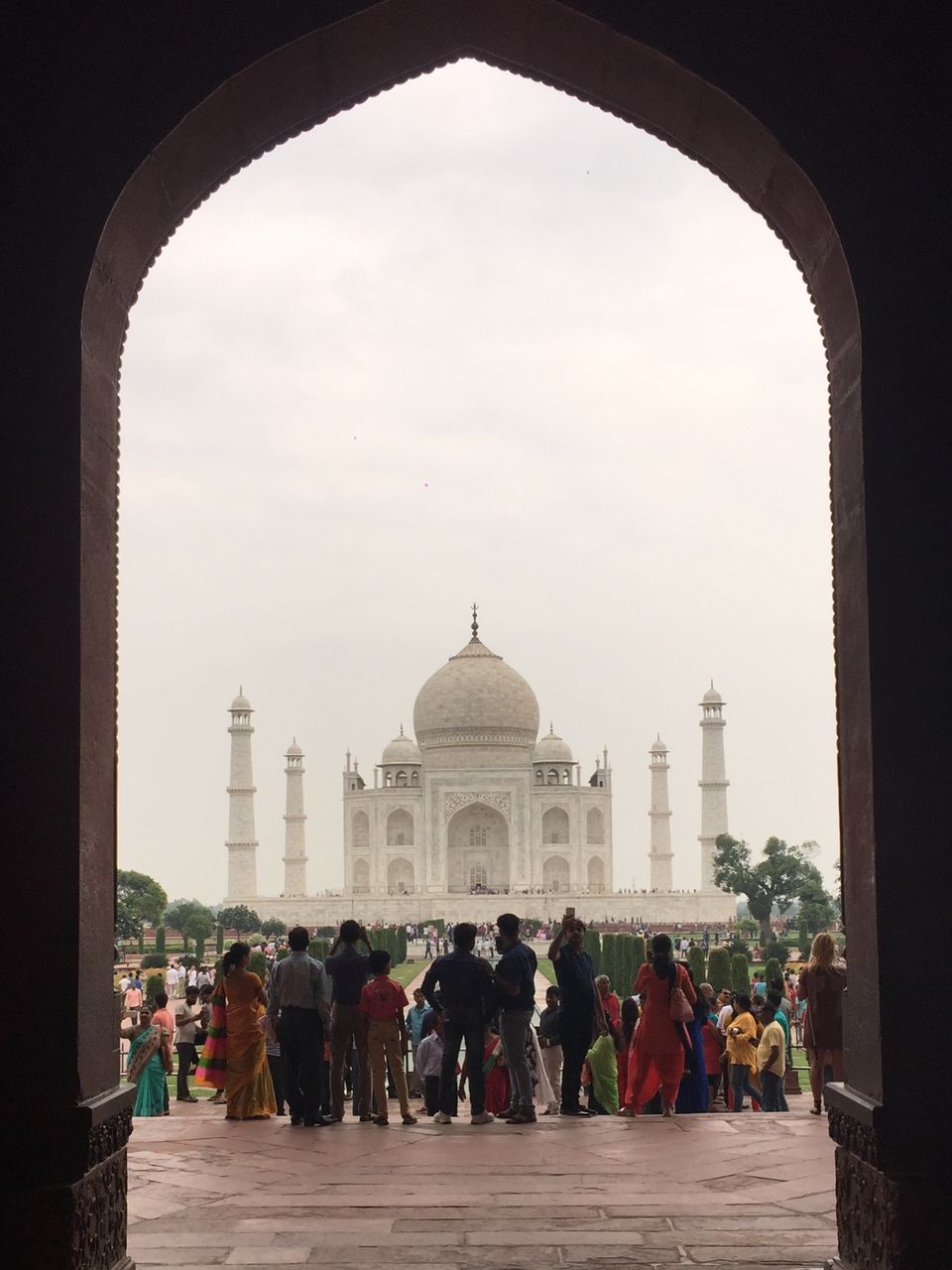 Here are some astonishing facts of Taj Mahal,
1) Agra was not supposed to be the actual site for Taj Mahal. It was to be built in Burhanpur (Madhya Pradesh) where Mumtaz died during the childbirth. But unfortunately, Burhanpur couldn't supply enough white marble and so the final decision was taken to build the Taj Mahal in Agra which has now become a popular domestic as well as international tourist attraction in Agra.
2) It is said that the idea of Taj Mahal been taken from Humayun's Tomb which is in Delhi.
3) The Taj Mahal is perfectly symmetrical in all the aspects. The four sides of the Taj Mahal are astonishingly similar. They showcase geometrical and architectural symmetry at its best.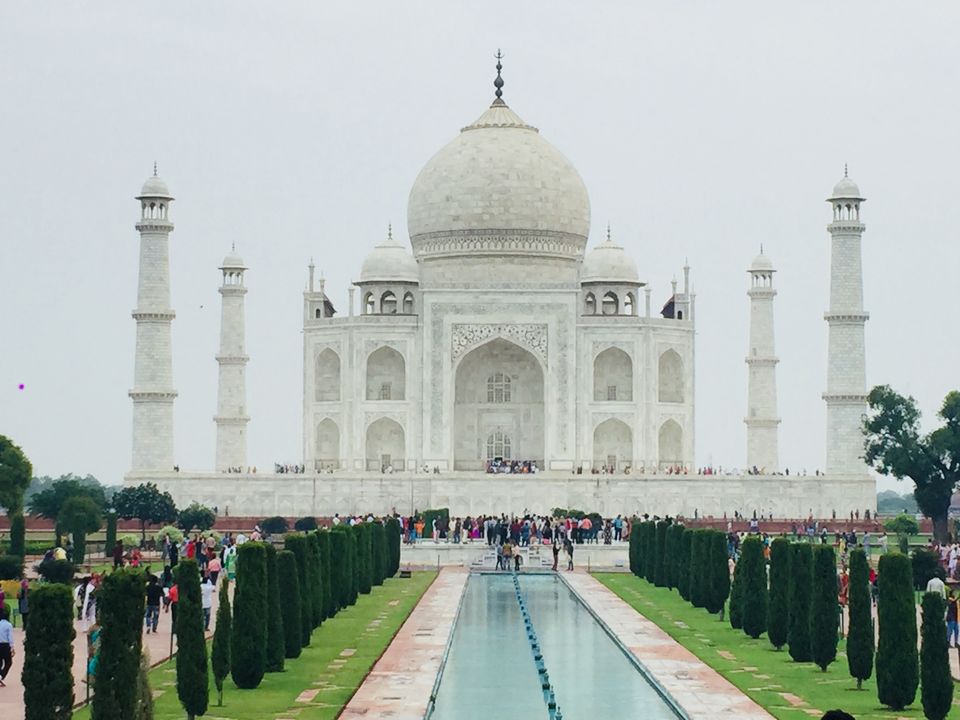 4) Taj Mahal was built for Mumtaz and her tomb is also located inside it, along with that of Shah Jahan. The larger one is King's tomb while the smaller one is Queen's tomb.
5) Over 20,000 labourers were employed to contribute in the massive project of building this epitome of love.
6) The Taj Mahal is 171 metres (561 feet) high, which makes it 5 feet taller than the Qutub Minar.
7) The four minarets (towers) surrounding the Taj Mahal were constructed farther away from the main structure than usual. The minarets also lean slightly outward rather than stand straight, which is very visible. This was done as a safety measure so that if any of them fell in case of an earthquake, they would fall away from the tomb rather than crash into the main structure.
8) A total of 28 types of precious and semiprecious jewels are set in the marble. Imported from Tibet, china and various part of India.
9) It is believe that the entire Quran is written on walls of Taj Mahal in calligraphy.
10) It is said that the tomb contains 99 different names of Allah as calligraphic inscriptions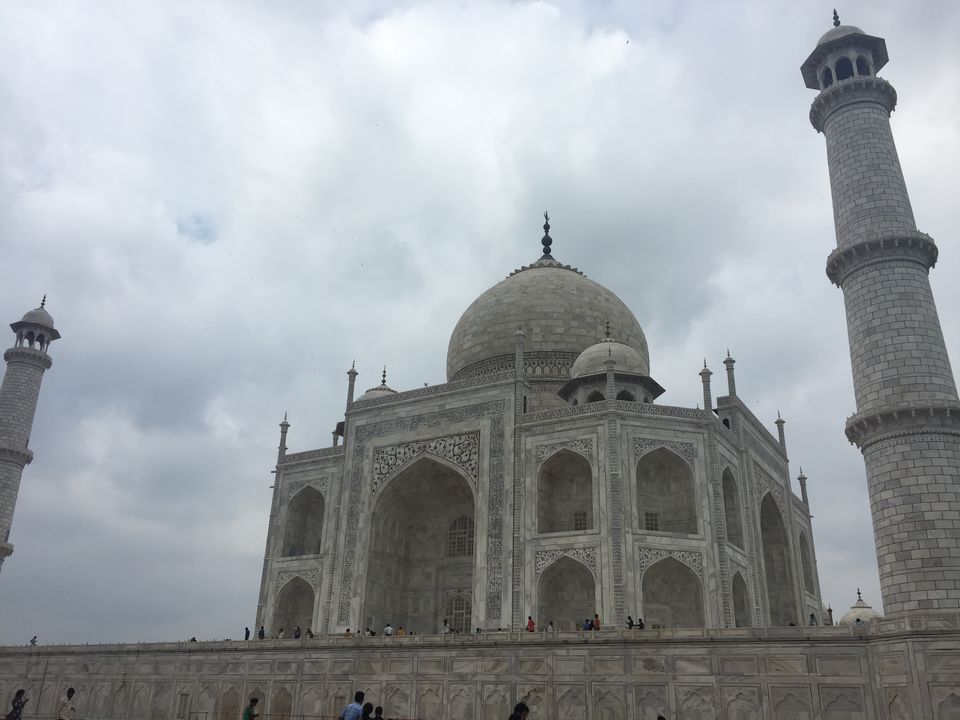 11) It is believe that the Taj Mahal changes colour throughout the days. It's pinkish in the morning, milky white in the evening and golden white in moon light.
12) The Taj Mahal contains a working mosque and is closed on Fridays for visitors.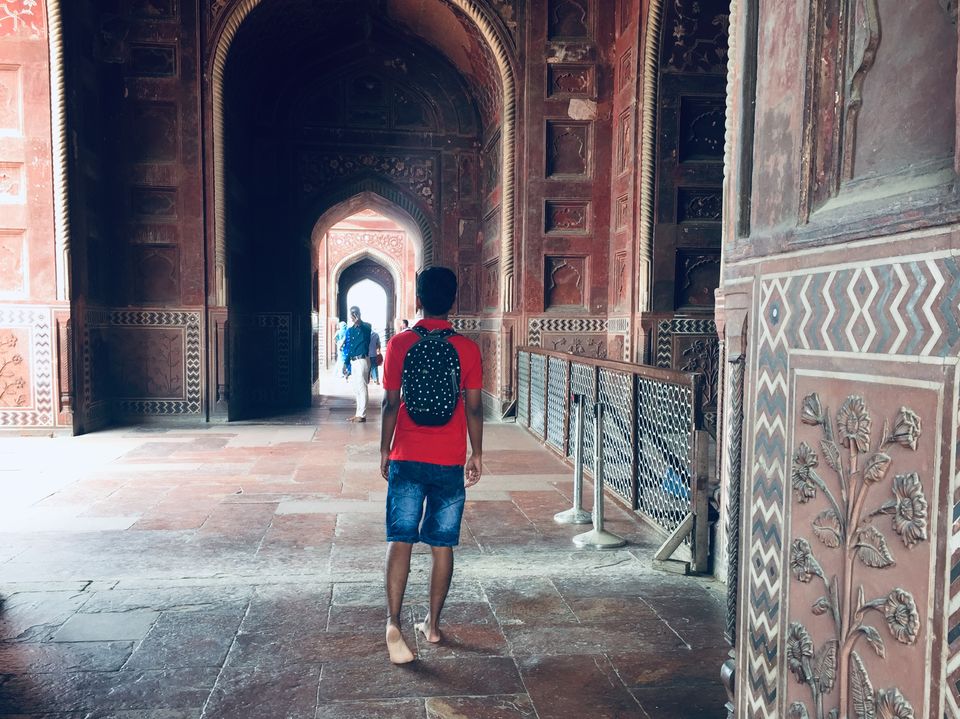 13) It is rumoured that Shah Jahan wanted to build an identical black coloured Taj Mahal across the other side Yamuna, which would be his final resting place. However, he was deposed by his son Aurangzeb, who sentenced his ailing father to house arrest until his death. Shah Jahan was buried next to his wife in the Taj Mahal's lower sanctum.
14) The replicas of the Taj Mahal do exist, not as breathtaking as the original Taj. Bibi Ka Maqbara in Aurangabad and Taj Mahal Bangladesh are quite a work of art.
Things to remember before visiting Taj Mahal,
1) Taj Mahal opens 30 minutes before sunrise and closes 30 minutes before sunset during normal operating days.
2) Night viewing is available in between 8.30 to 12.30 midnight. The night view is restricted to 400 people only per night, divided into 8 batches of 50 people and allowed to visit for the maximum duration of 30 minutes.
3) Taj Mahal is closed on Fridays for visitors.
4) Entry ticket for Indian is 50 Rs and 1100 for foreigners; from Dec 2018 one has to pay extra 200rs to enter into the Mausoleum of Taj Mahal.
5) Try to visit early in the mornings during or after sunset to avoid crowd.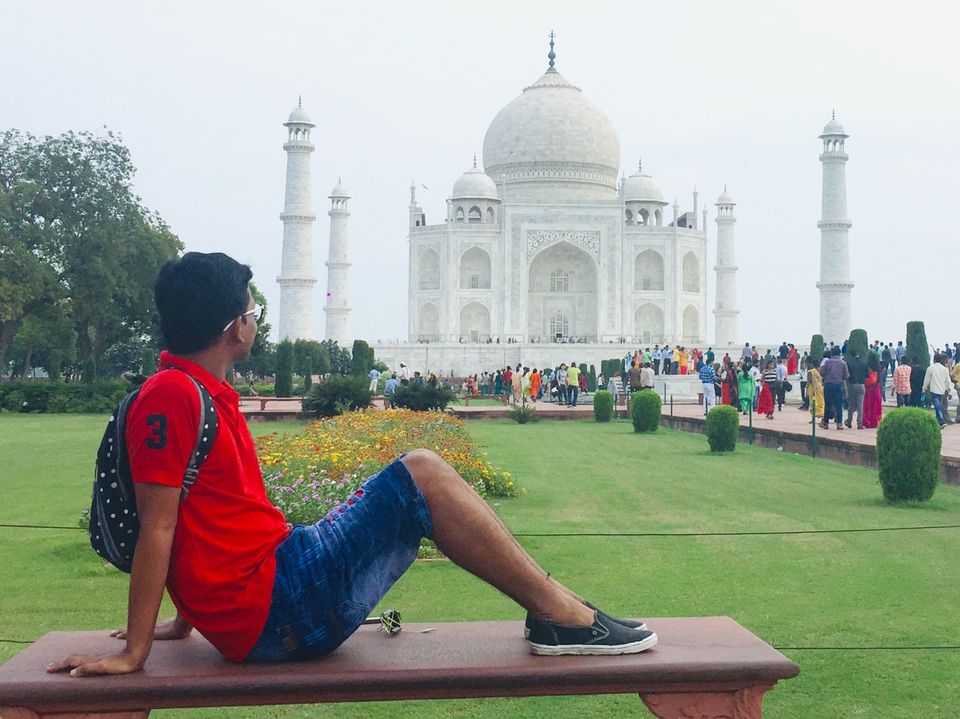 6) Avoid Saturday, Sundays as it's always crowdy like hell on weekends. I went on Sunday early morning and luckily less crowded, but after 10 or 10.30 it was flooded with visitors.
7) The West gate is the main gate that the majority of local Indian visitors enter through, and it generally has the longest lines throughout the day. The East gate is popularly used by foreign tourists, as it's closest to a number of well-known hotels. The southern gate is huge and aghast
8) At check point your bag will be scanned and searched. Large bags and backpacks are not allowed to be taken inside. Only small bags containing essential items are permitted. This includes one cell phone, a camera, and a water bottle per person. You can't bring edibles, tobacco products or lighters, electrical items (including phone chargers, power banks, headphones and torches), knives, or camera tripods inside. Cell phones are also banned during night viewing sessions, although cameras are still allowed. Luggage storage facilities are provided at the entry gates.
9) If you love getting photos and selfies wear bright colours so that the photos will be very pleasant with the glorious white marble.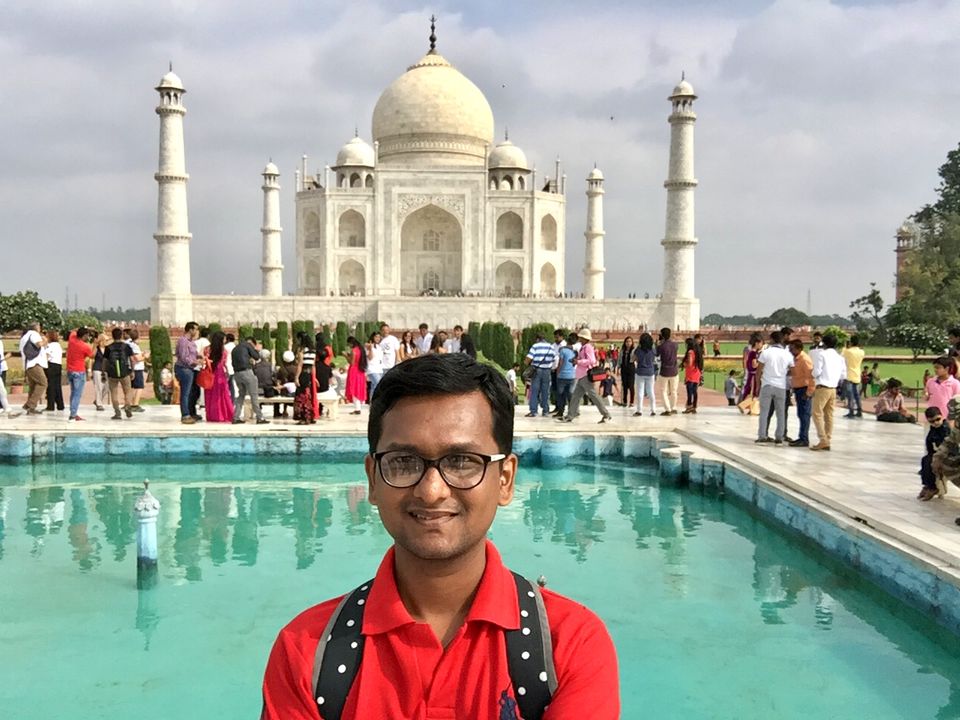 10) The Taj Mahal's white marble is rapidly turning yellow because of terrible air pollution and acid rains in Agra. Only electric vehicles are allowed near the structure. Visitors must walk or take electric buses from the parking area to the Taj Mahal.
11) If you have time, take a tuk tuk across the river to the Mehtab Bagh. Entrance is 200 Rs for foreigners and 25 Rs for Indians which is less crowdy comparatively Taj Mahal.
12) If you ask me then visit Taj Mahal during sunrise explore it till the afternoon have a lunch nearby move to Agra fort and witness the sunset at Mehtab bagh, believe me the sunset is mesmerizing indeed.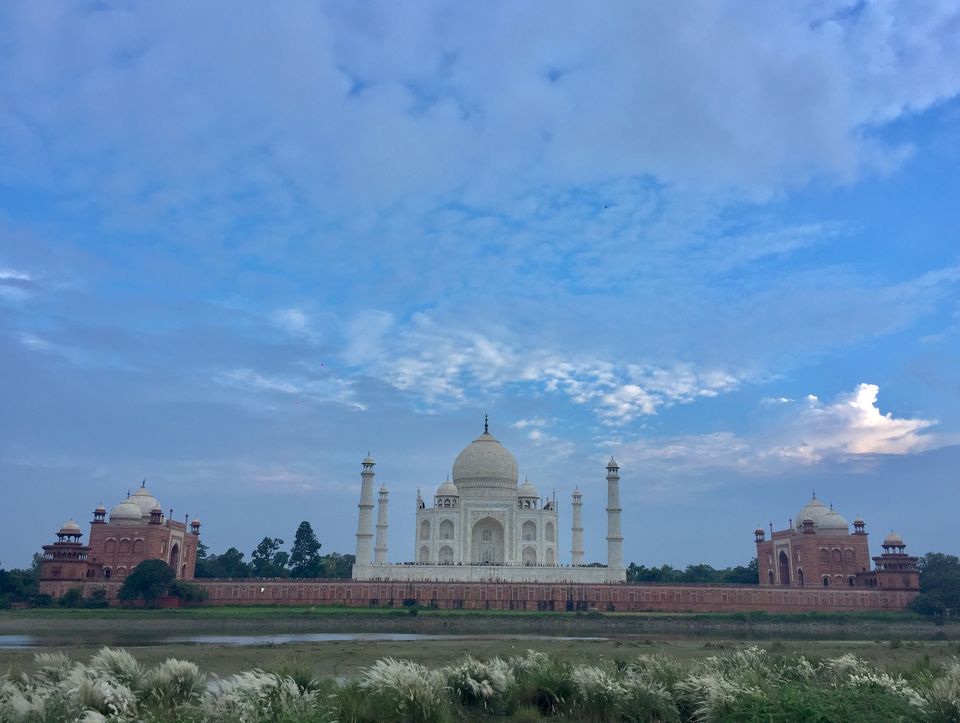 How to reach
Agra is well connected nationally via railways, roadways and airways.
1) Agra cantt to Taj Mahal is around 6km,
Agra fort to Taj Mahal is around 2km,
Both stations are well connected to other major cities via railways.
2) NH3 is Mumbai-Agra highway, Delhi to Agra is NH2 which is inter connected with other cities as well.
3) Agra has its own Airport which is almost 13km from the Taj Mahal; you can get direct or connected flights from Delhi to Agra and Mumbai to Agra.
Stay
As a solo traveller I always prefer to stay in hostels and when I was in Agra I chose to stay at Rhine hostel, which is in Taj Ganj area and 10 minutes walking distance from majestic Taj Mahal.
PS: It's must to visit Taj Mahal once in a lifetime.