Those dramatic mountains and JULLEY!!!
Julley is that magical word here! You say and observe a shy smile on people's faces. I love shouting out loud to people – JULLEYYYYYYY and they connect with you at some level, some obscure yet joyful level. You can feel them mentioning you in heart, 'You belong to us, and you are welcome here'. A Mysterious connection I must say...
Ladakh you are breathtaking, and I mean literally cause most of us did face glitches in breathing :p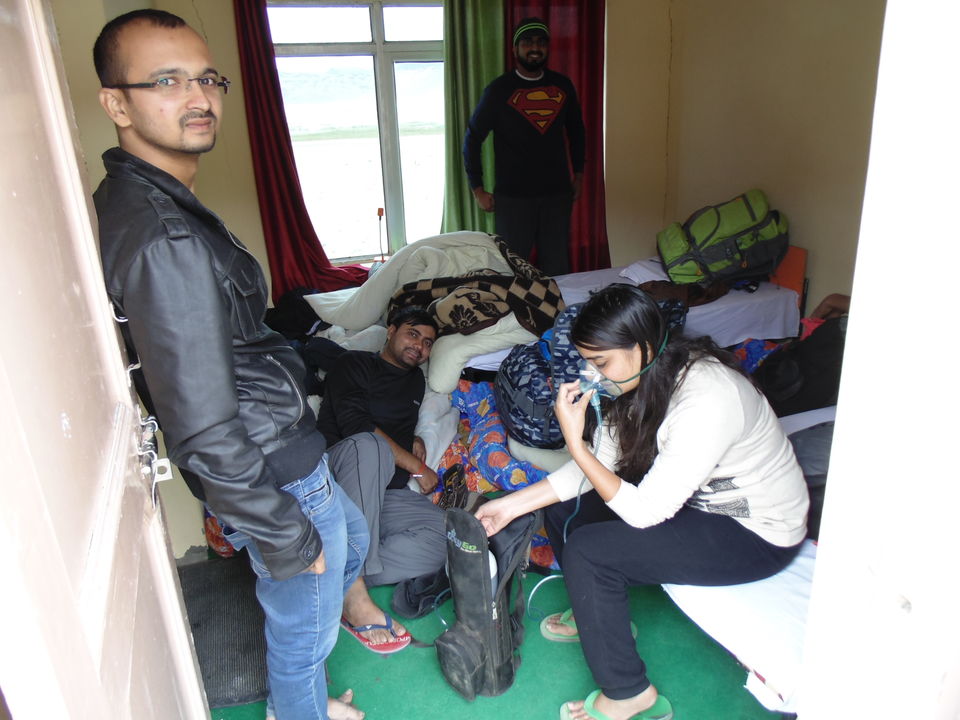 A night at Tso-kar can never be forgotten. My fellow companions could relate to this place so well I must say. Diamox, oxygen (we carried O2 cylinders with us), lots of blankets were what we consumed the best/the max that night. These are consequences of mountain sickness which is quite common there.
Tso Kar, known for its size and depth, is a fluctuating salt lake situated in the Rupshu Plateau and valley in the southern part of Ladakh in the Indian state of Jammu and Kashmir.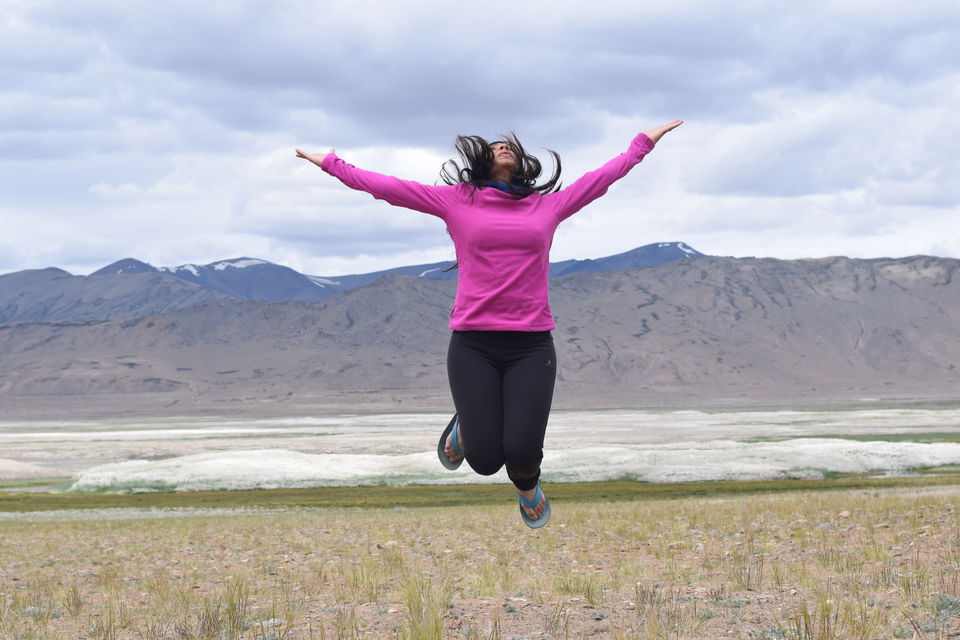 Though not much of snow we found on the way because the season we chose to visit this place considered the hottest in its records, we were yet shivering most of the time. Imagine the layers of insulation in us yet to be discovered (Pun intended).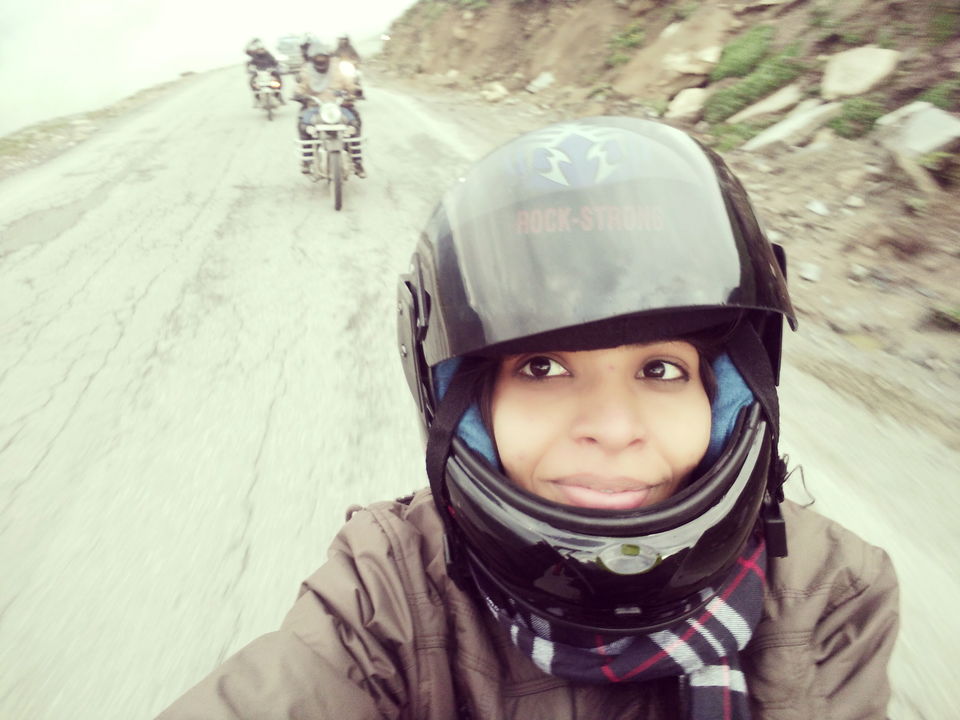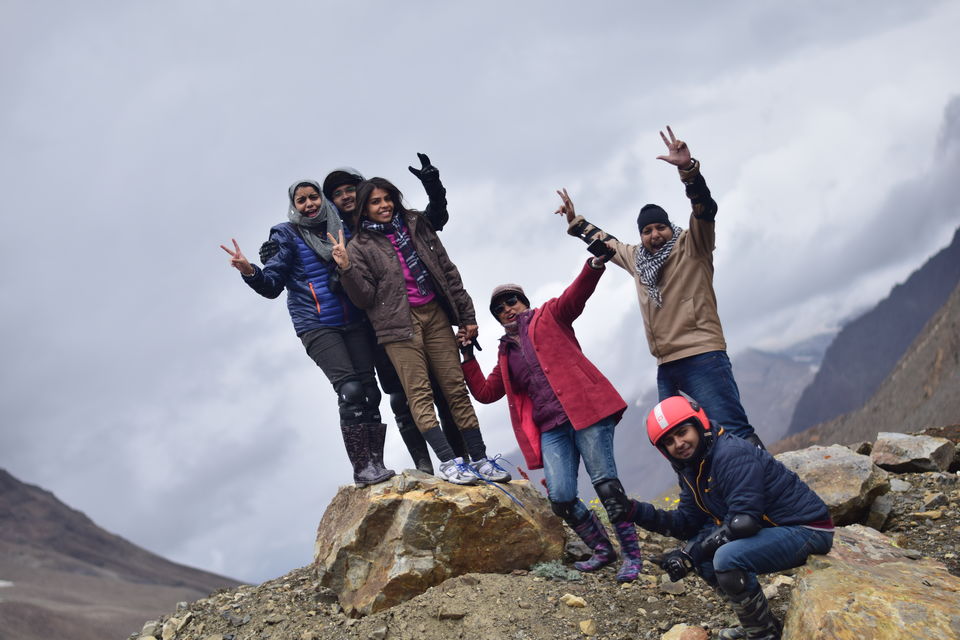 This place is truly a reflection of purity, peace, beauty and bliss. You can call it a P2B2 destination.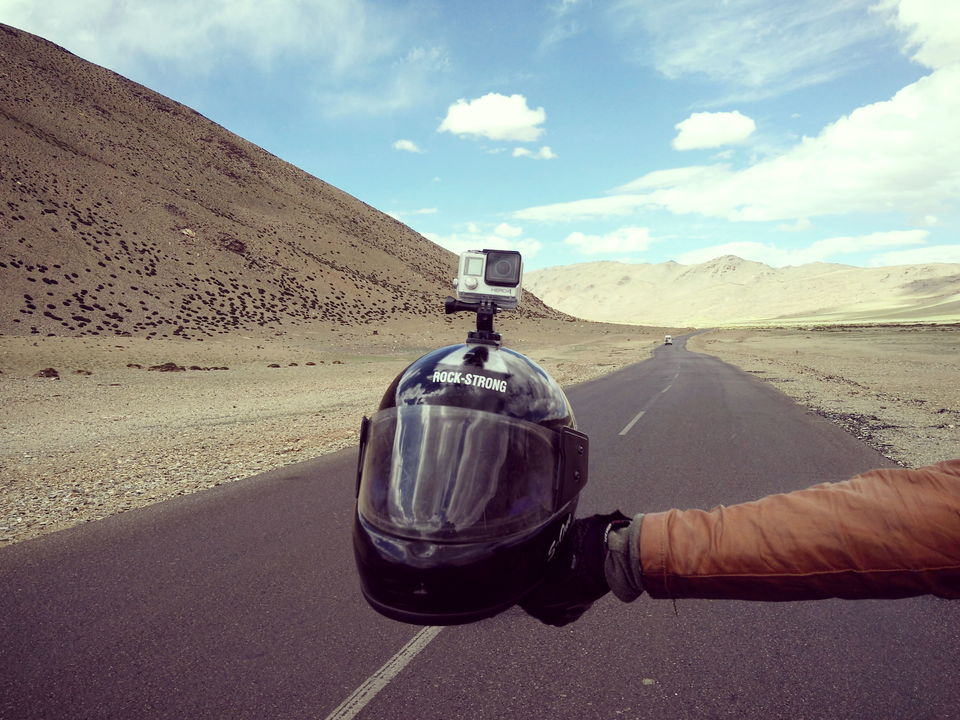 A tour package can be taken if needed ( we recommend this for the first timers) but a solitude trip ( a typical backpack) isn't that impossible if all safety concerns are taken care of but make sure safety is foremost during a trip to ladakh. Don't let your adventure turns into an accident which was told to us a zillion times especially by our parents and Marshal ( Marshal was our trainer and guide who accompanied us all through the rocky yet beautiful roads to ladakh) And we did adhere to this which led us to the God's plan 'trip' we had experienced.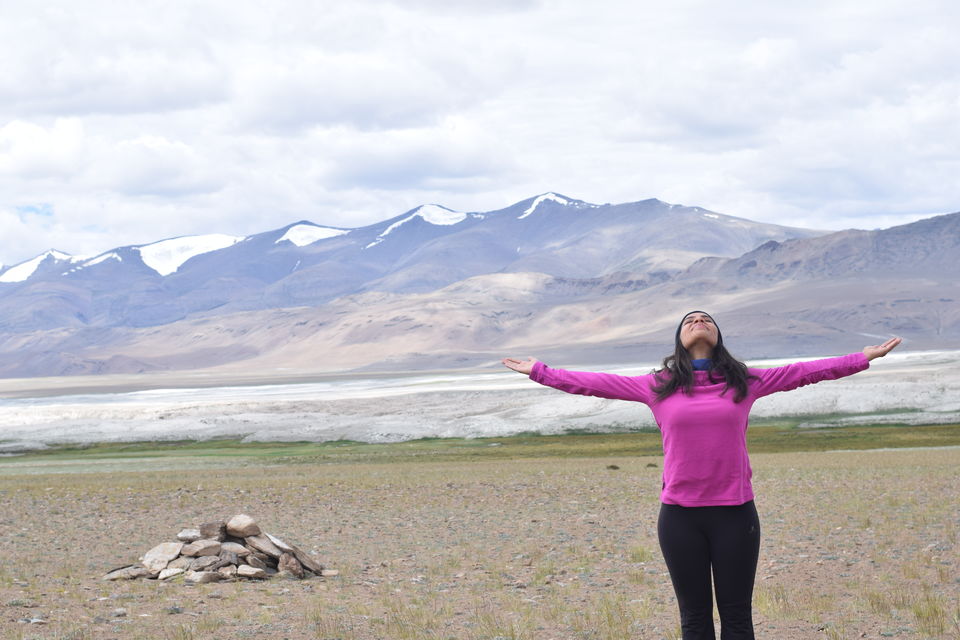 This road trip is much famous for rugged terrains, trekking expeditions which make it a trekker's paradise.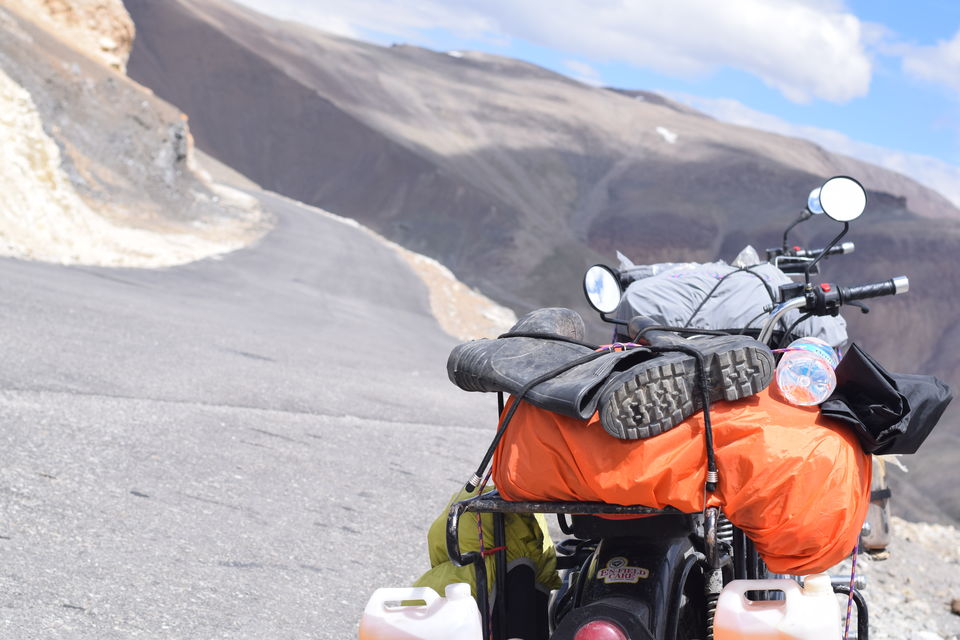 Trust me faith more than fear can take you to most abandoned places, DONE AND DUSTED!!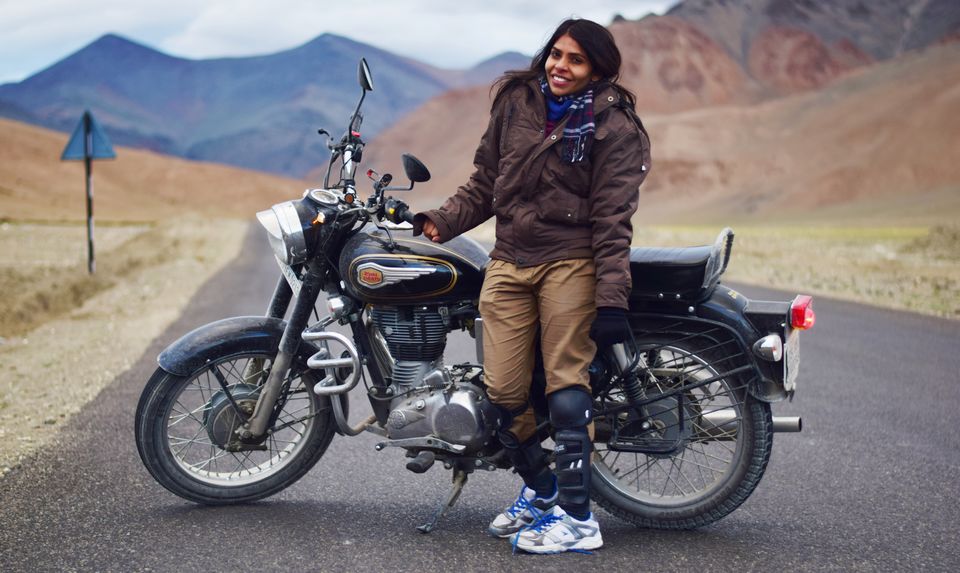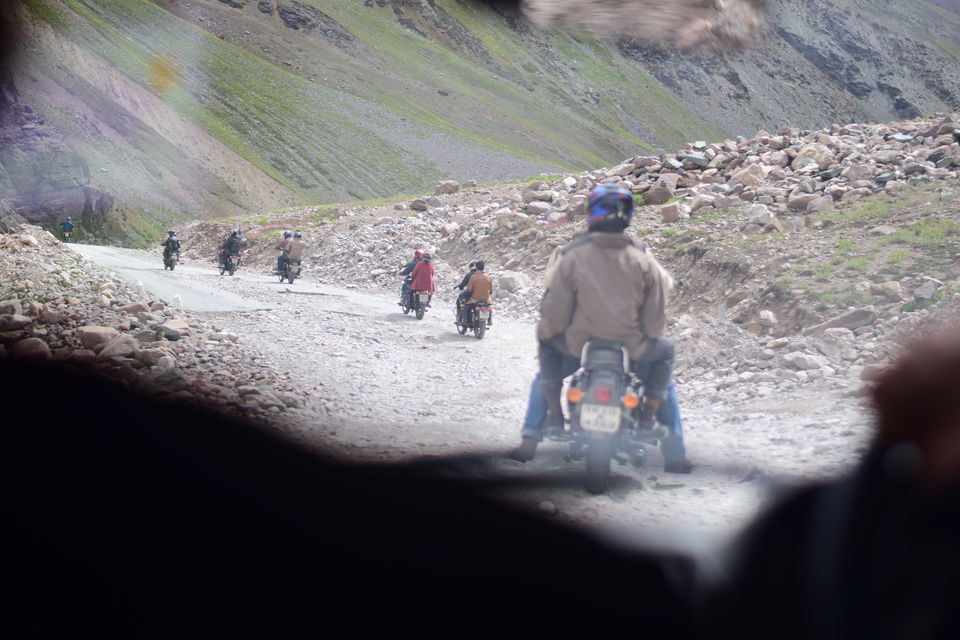 I have got a chance to travel with the best team ever, and honestly, the camaraderie we all shared all 14 days was commendable. I thank each one of you personally to make me realize that great companions during the journey are as important as the destination. Though there were conflicts here and there which is obvious being humans but the emotion to reach this heavenly place, Ladakh was such a constant sentiment among each of us for which I must congratulate everyone for having achieved it.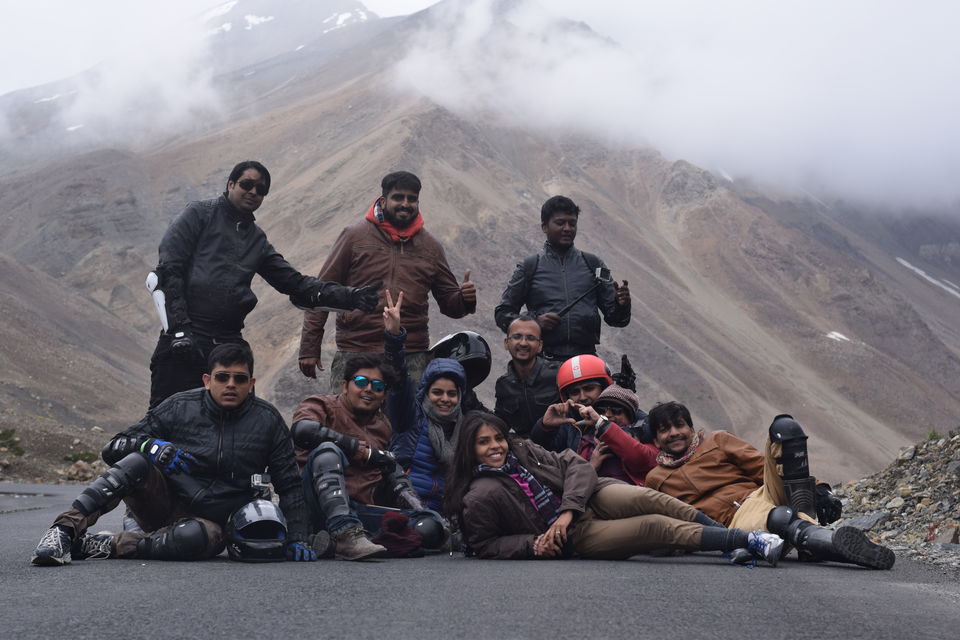 And now we can call Himalayas our second mother because the only thing she has ever been doing is 'Giving' selflessly with all her heart and soul and asking for nothing in return throughout our journey.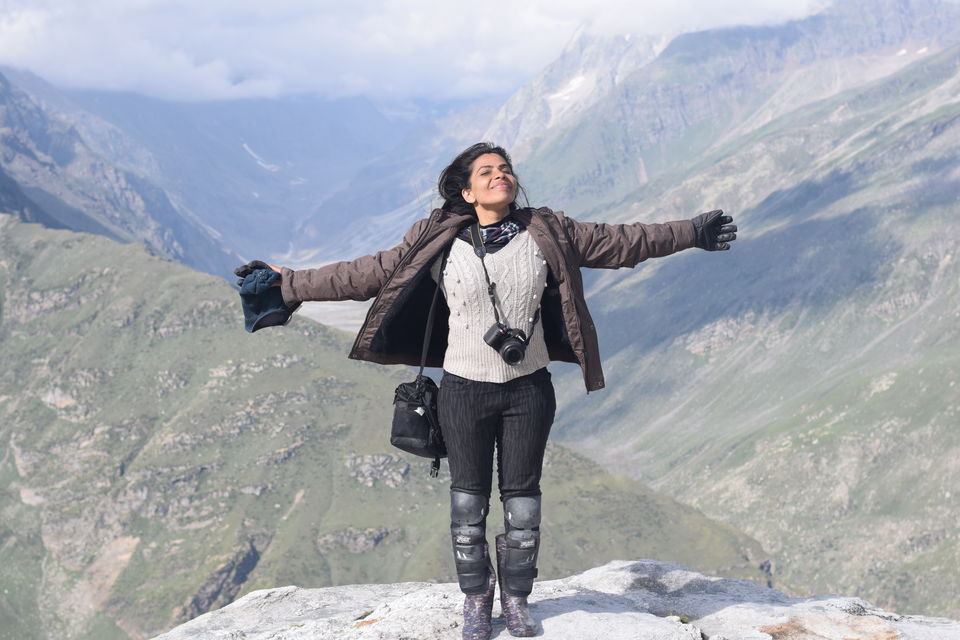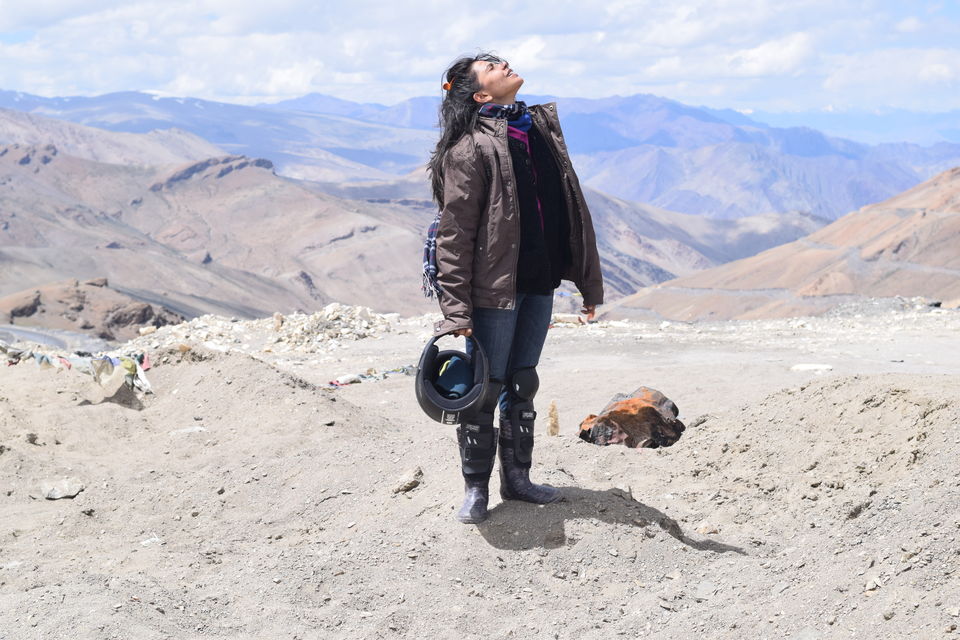 If your intention is true to traverse the whole stretch of that mountainous terrain all by yourself on your much beloved bikes, trust me that universal nature force would be with you. We couldn't find landslides, heavy rainfalls, accidents on the way not even one. The best thing we could explore was snow at Khardung - la which was an icing on the cake. We have literally experienced the breath of fresh air.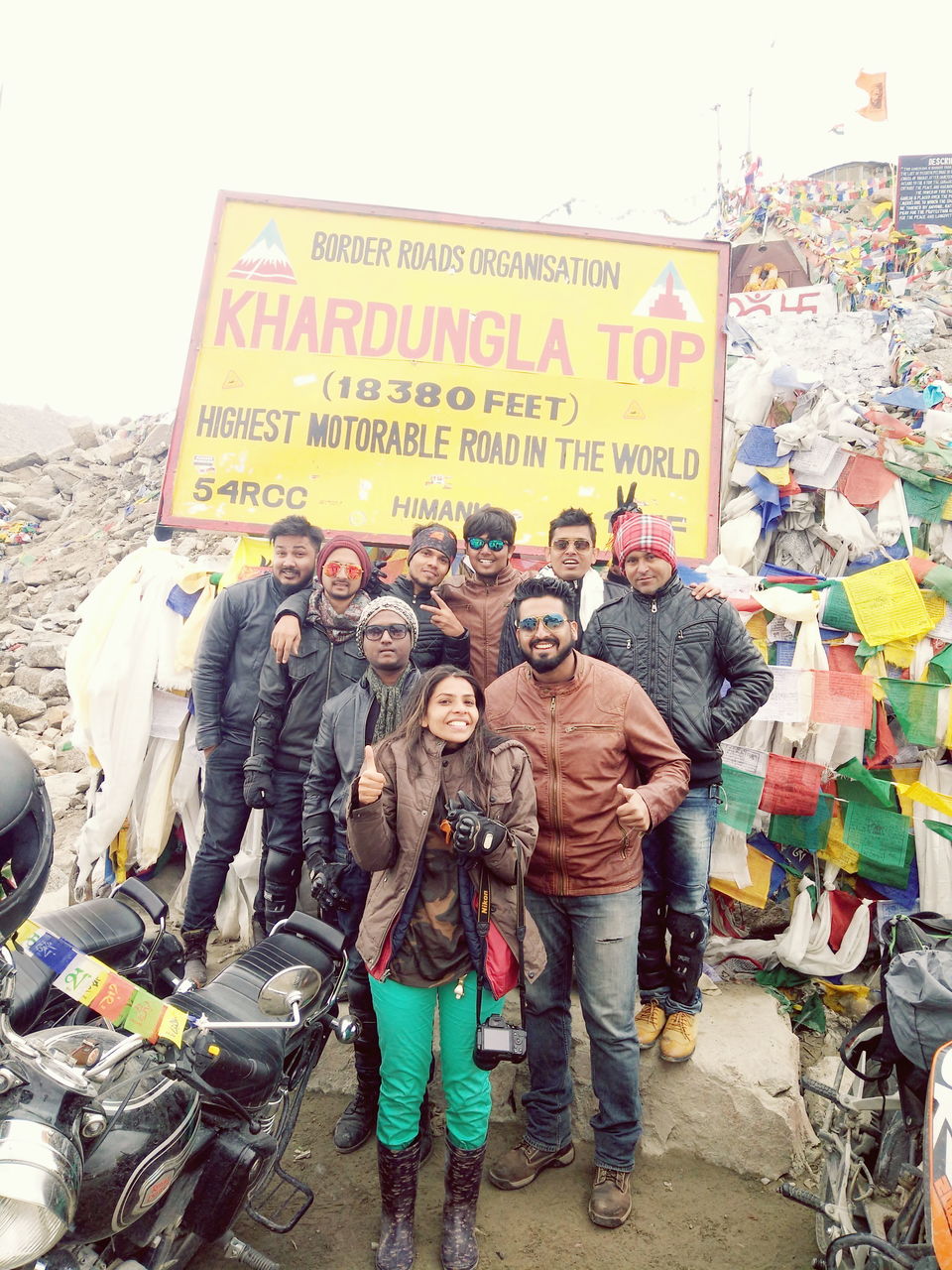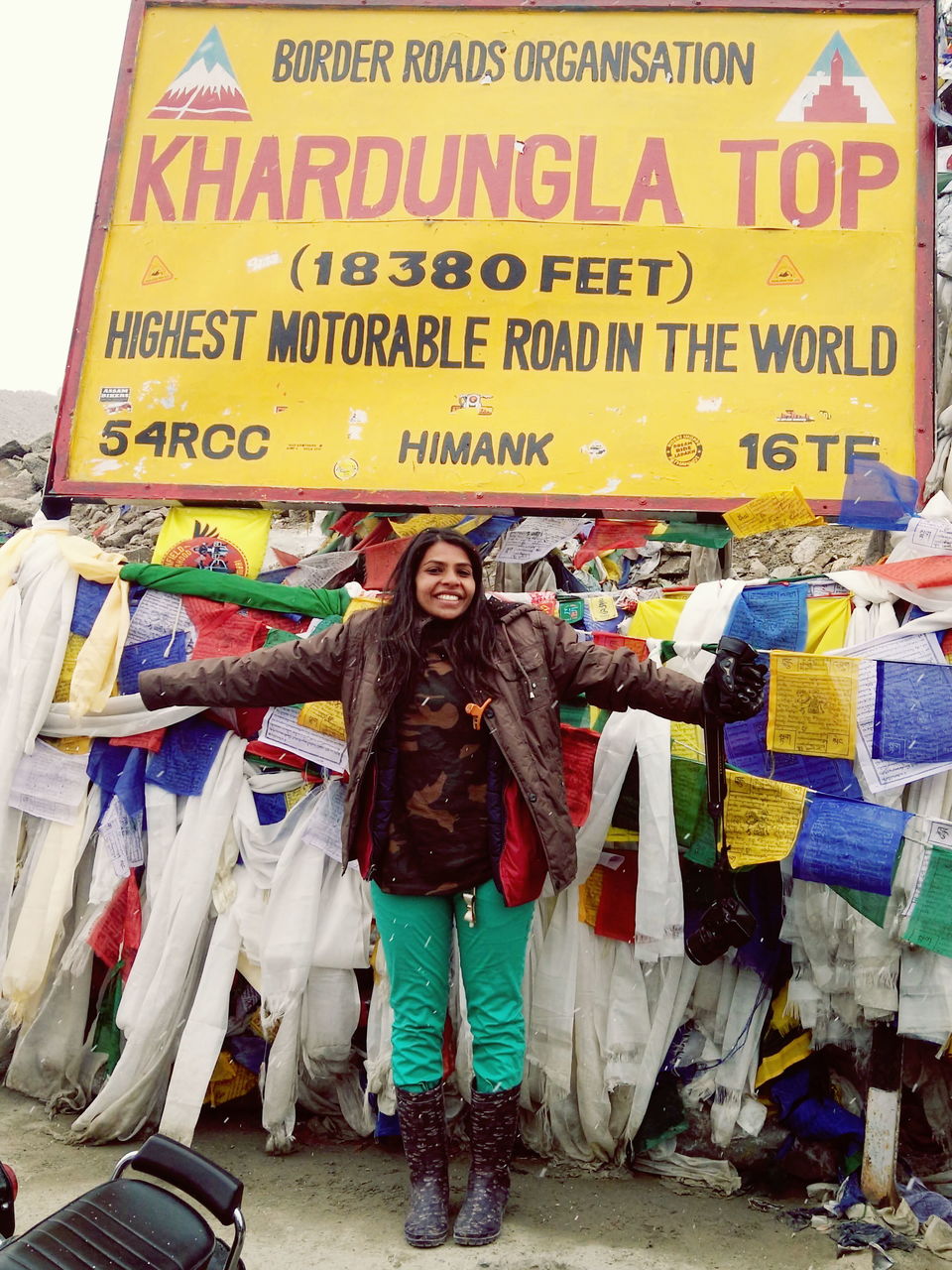 Rushing activity of men/labors who toil the entire day under the bold cold smacking air to earn their living in order to build roads for the public. BRAVO!!!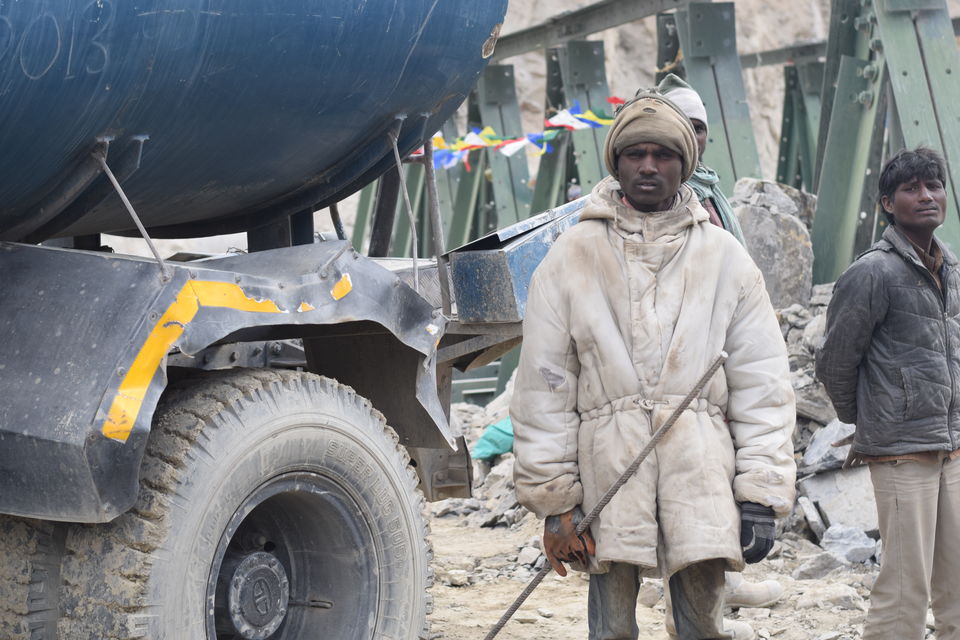 Glancing ahead at the distant roads, we experienced a heavenly tough glazed by positivity all around.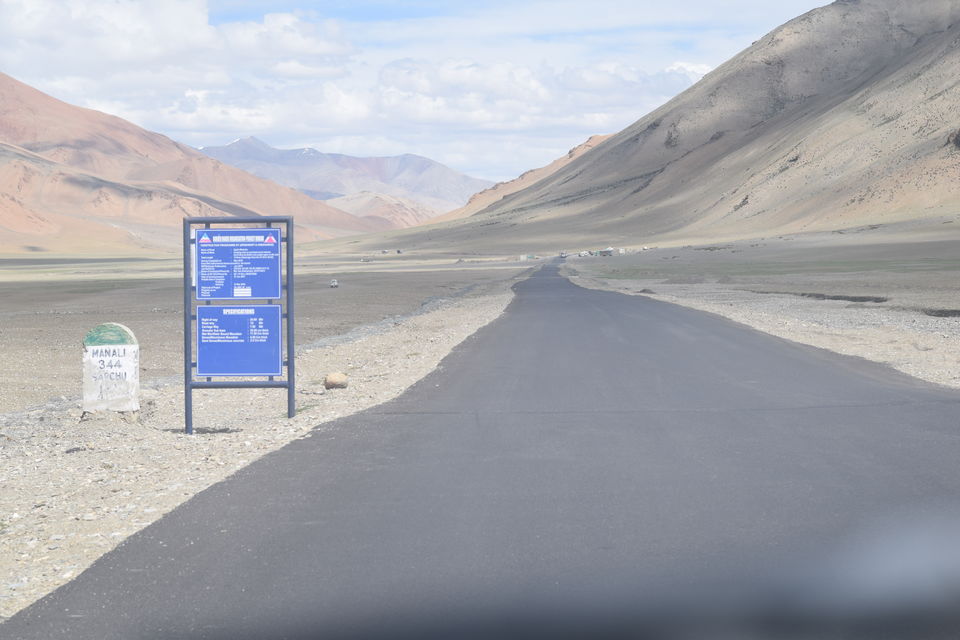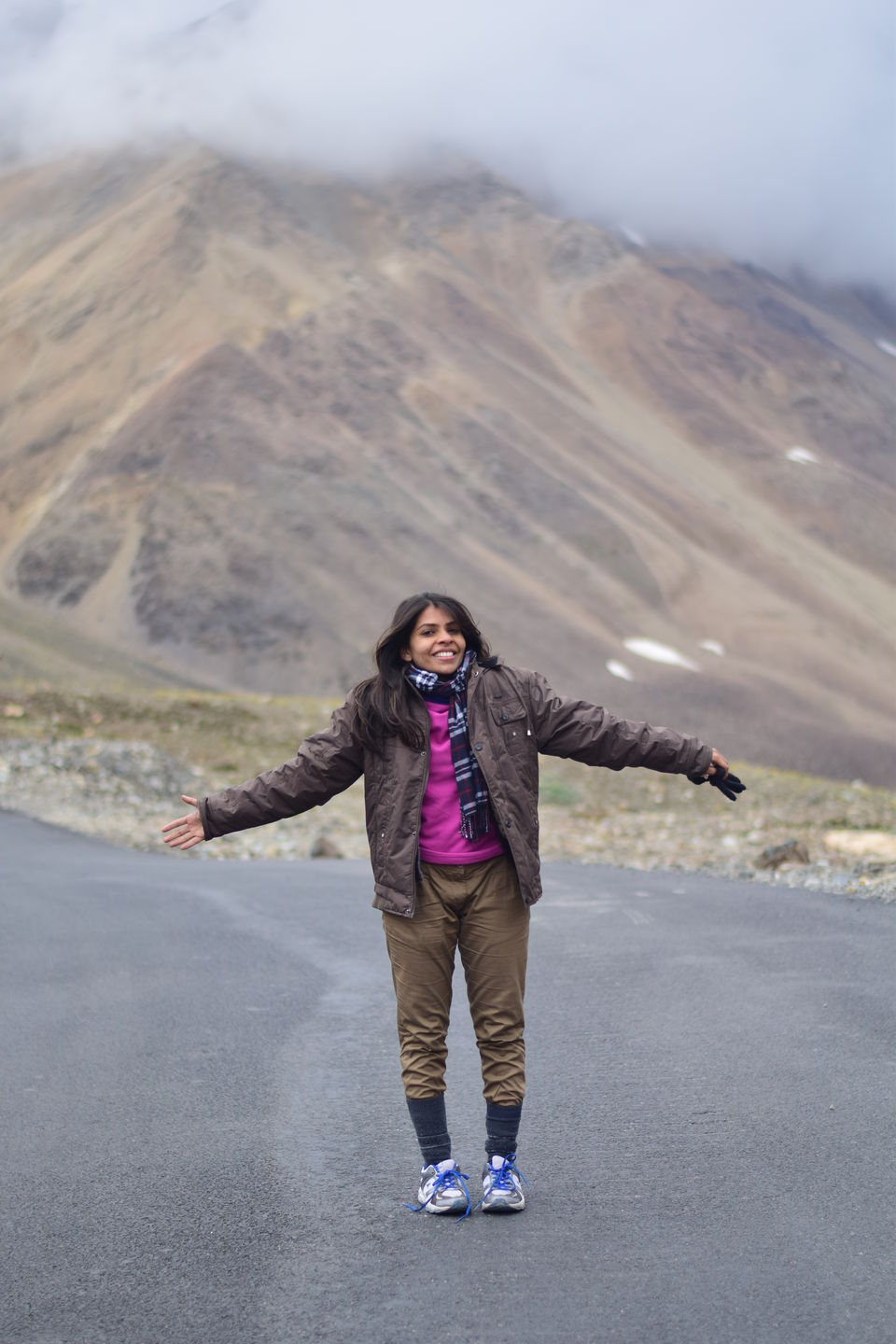 Stunningly dramatic barren mountains surround this magical place decorated by tibetan culture all over reminds me of white pristine gompas, meditative stupas, countless mantra-embedded pebbles, colorful waving prayer flags with their spiritual messages on them, prayer wheels spun clockwise release, and all of these would definitely make you a Buddhist fan.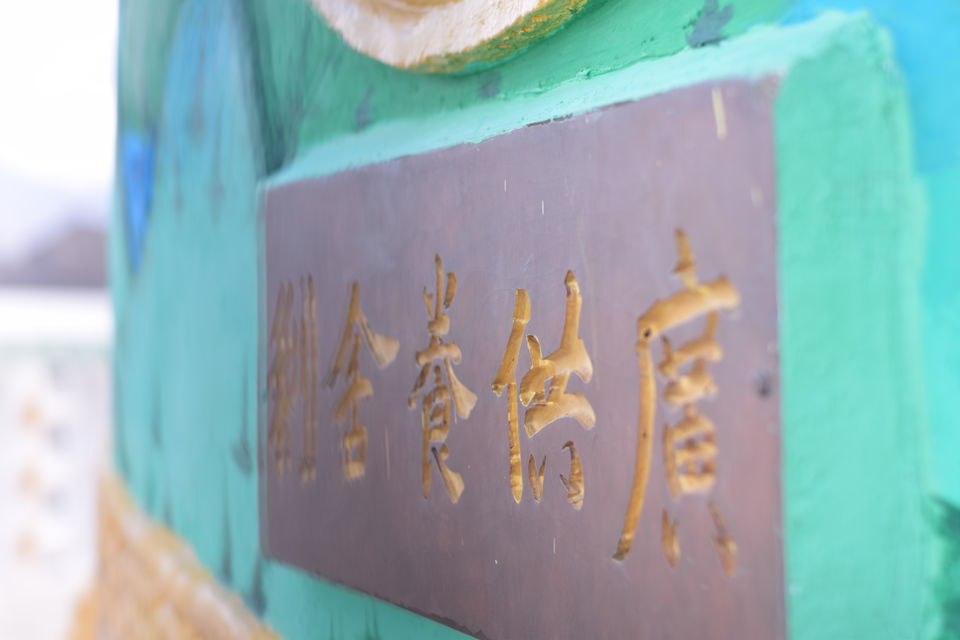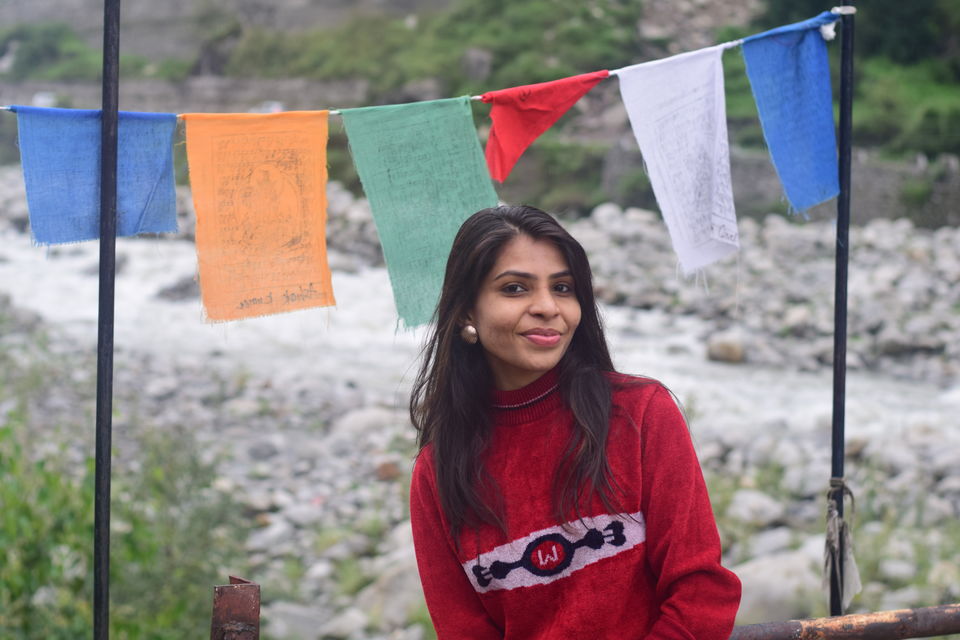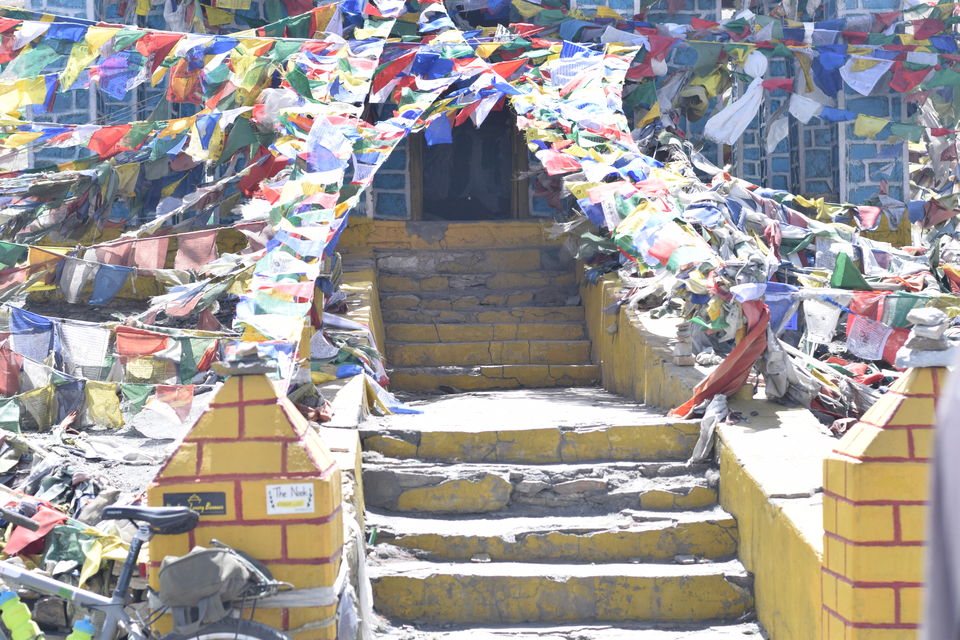 The red glow of the mountains breathed in the sky, a sight as life-giving as a sunrise.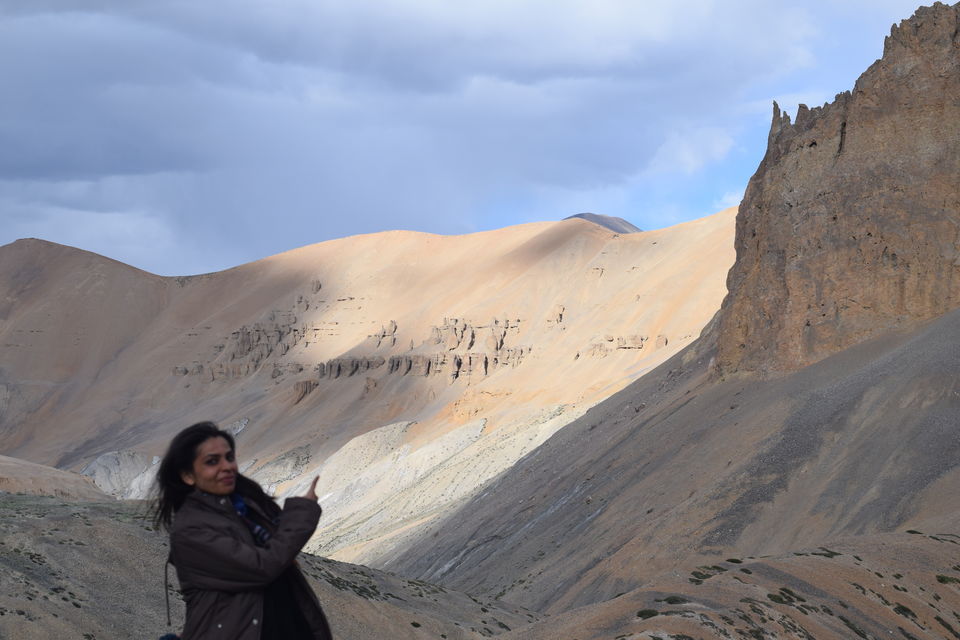 Ladakh invites many national and international tourists spotting this place and pay homage while returning homes.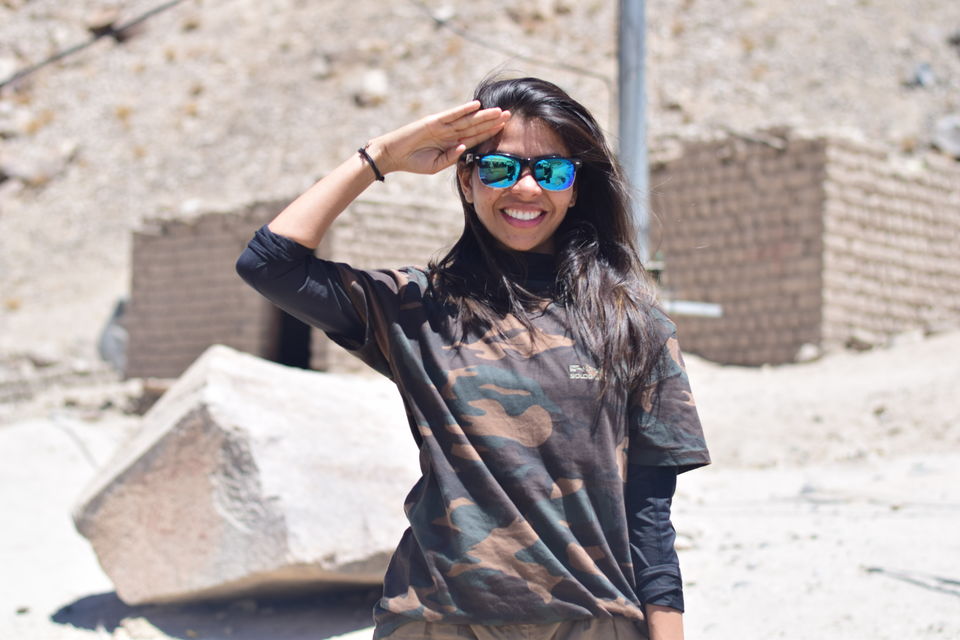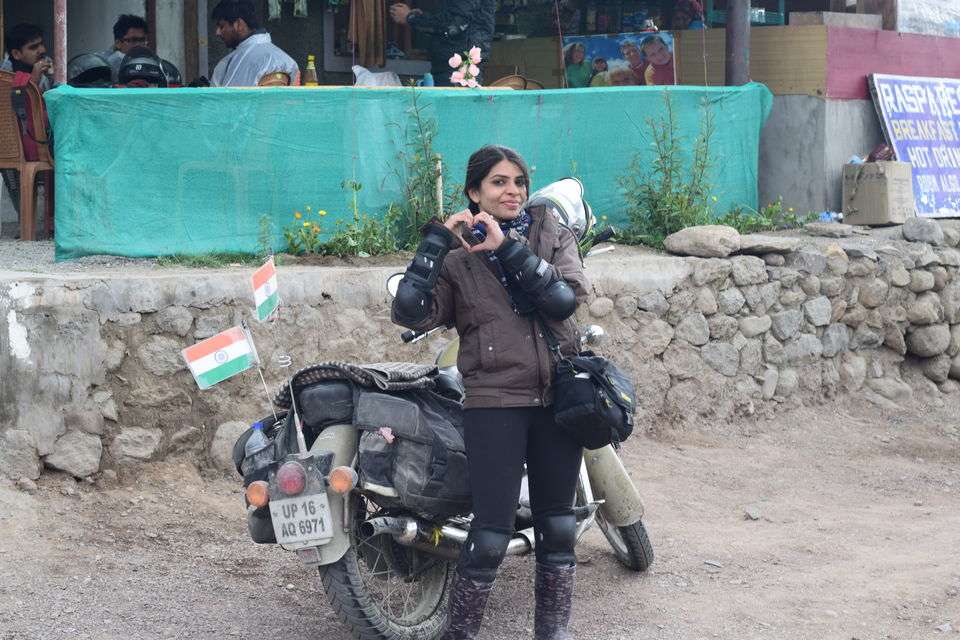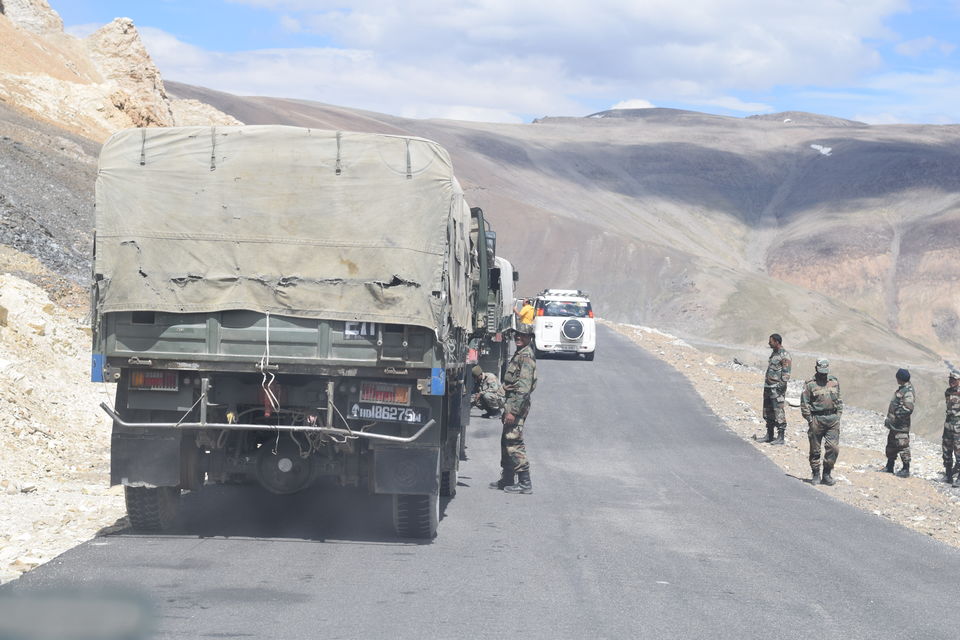 The white and maroon building colors are ladakh's landmark spot, marking its legacy for years and years with much pride and poise.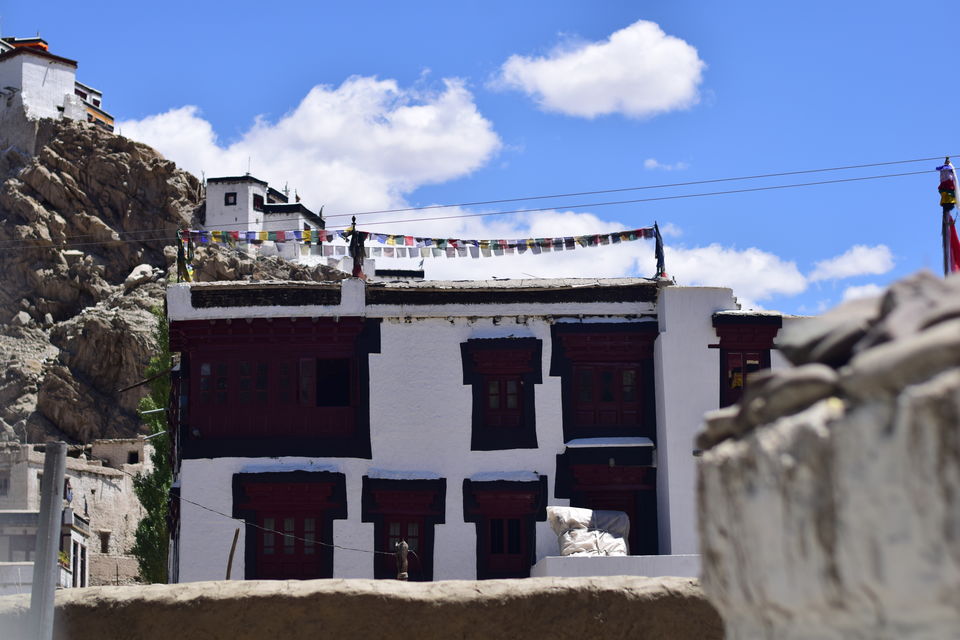 This place held solemn peace of a cathedral, spread in nature. The mountains that glitters in the reflections of natural light, a silent glow it creates with an enormous intensity of beauty. You have the time to think aloud with your irresistible fecund mind.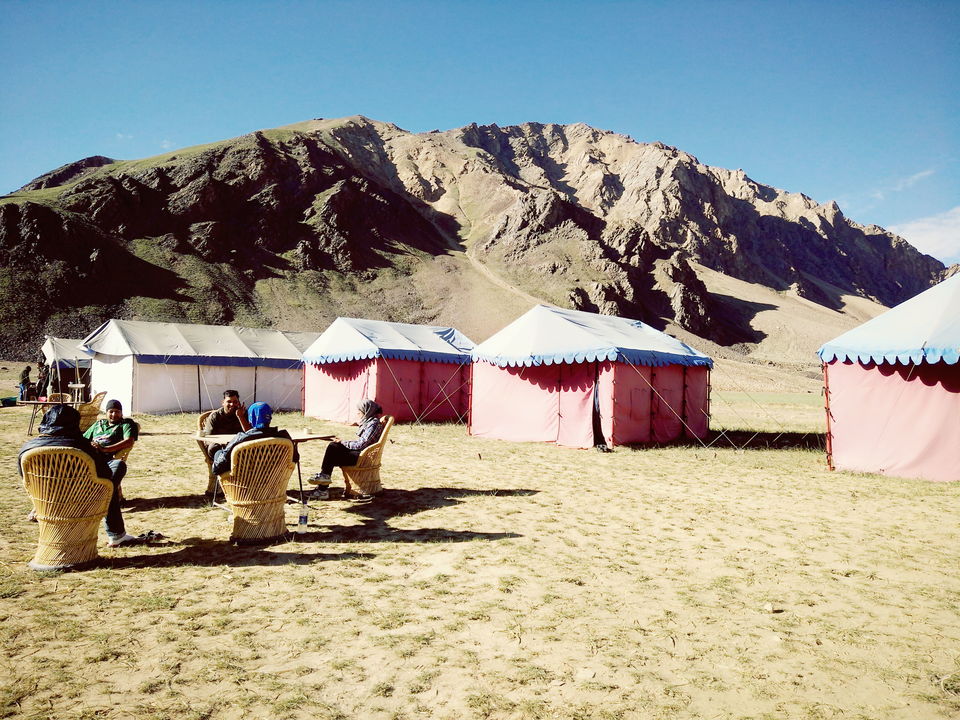 Dominated by nature and well ignored by locals as their habitual sight, we couldn't take this sight for granted. Being here was like being in prayers all the time. Such a meditative view it was! And a constant current of thin fresh air keeps on touching your forehead, your whole body then later.
You get to see an eternal whirlpool of strangers – some tourists, some ladakh locals but a strange sense of familiarity you get to feel with them, in fact with all of them – a reassurance probably that we all are here for a common purpose. An anonymous connection I called it - Devoid of fear, escaping into the wilderness of ladakh.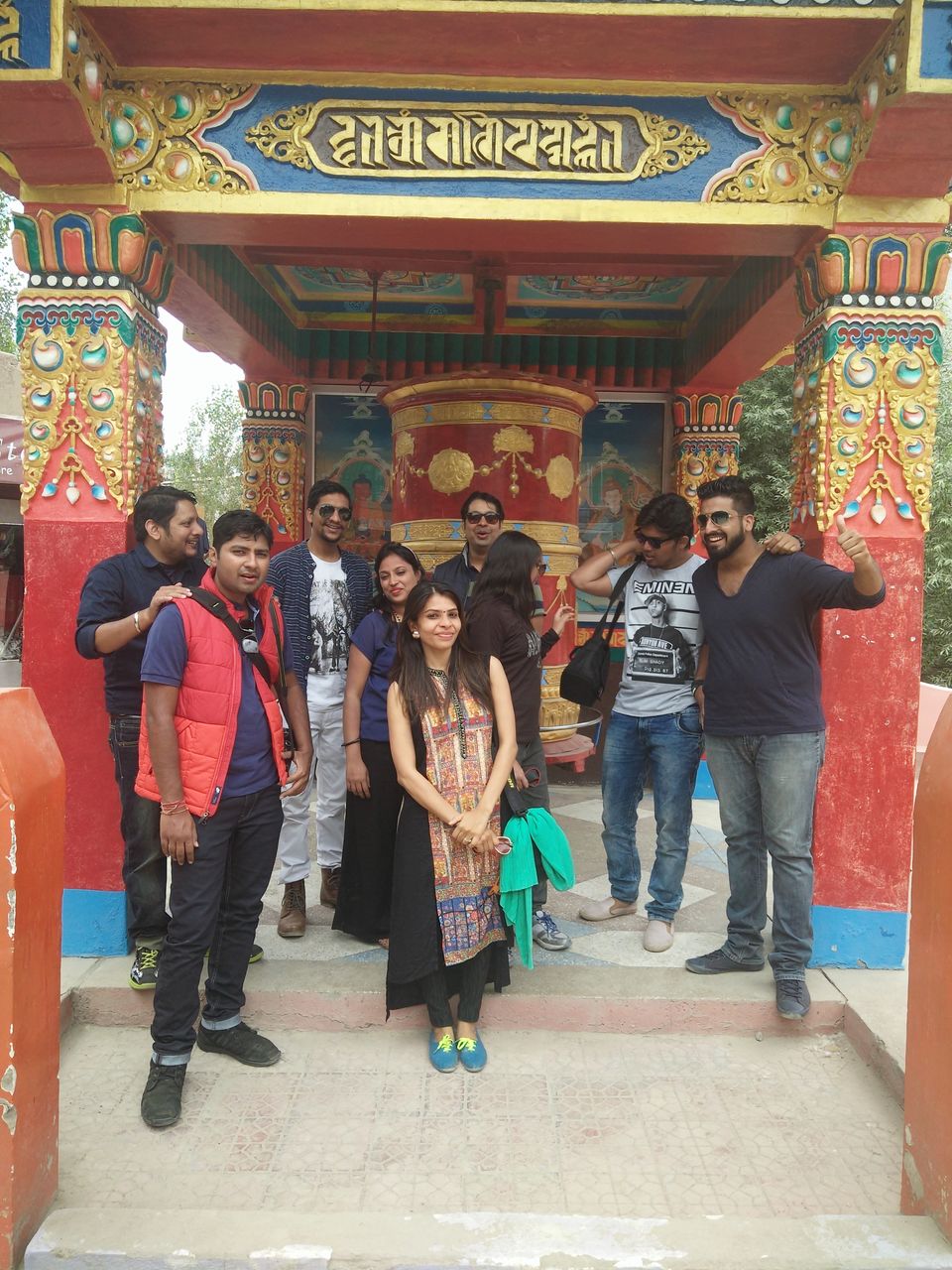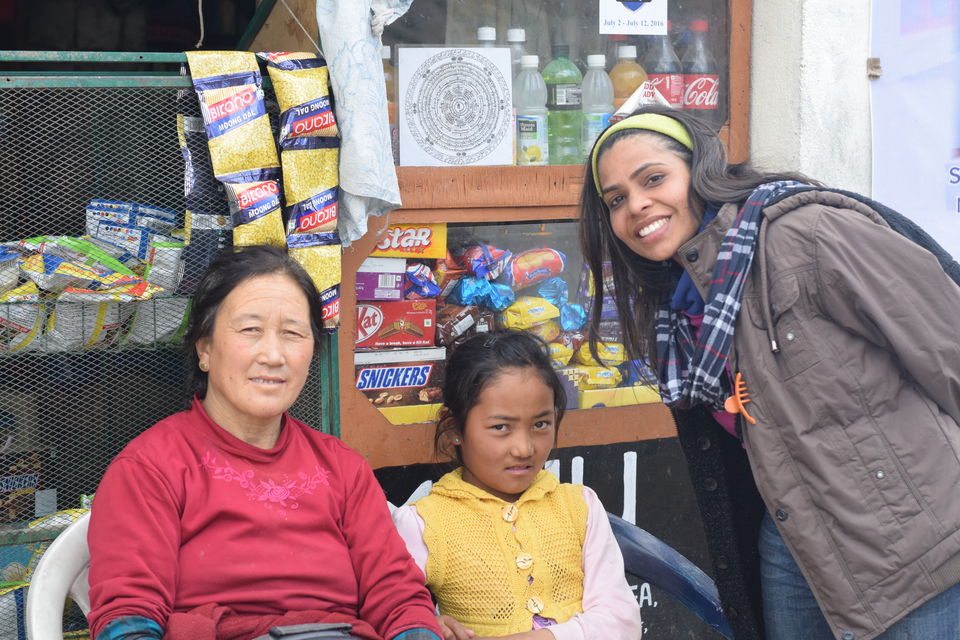 Precarious Leh Ladakh!! The most awesome - Pangong Lake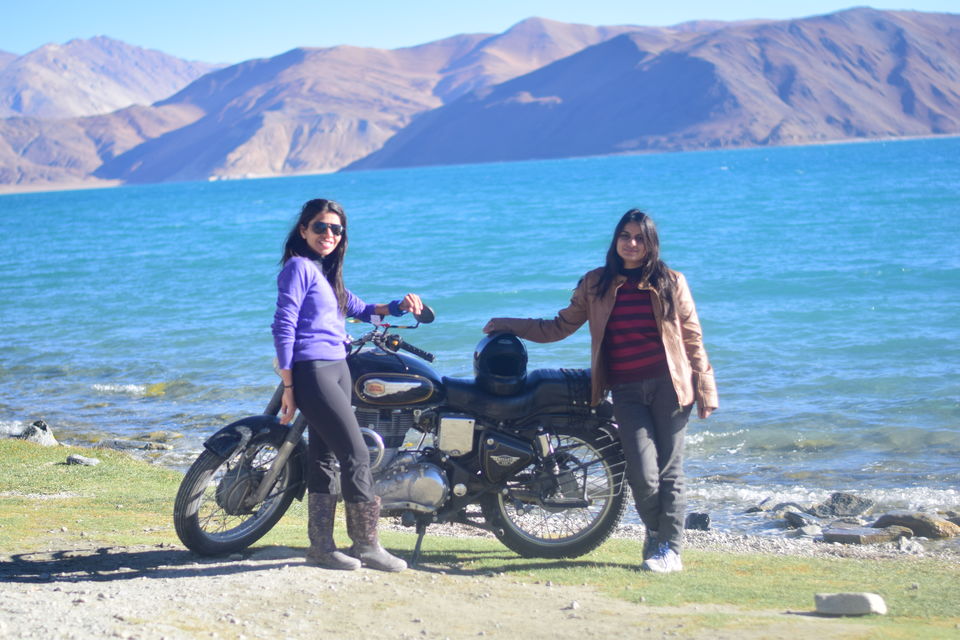 With vicarious thrills/imaginations we bellowed out this phrase constantly – 'OOooooooooooooo'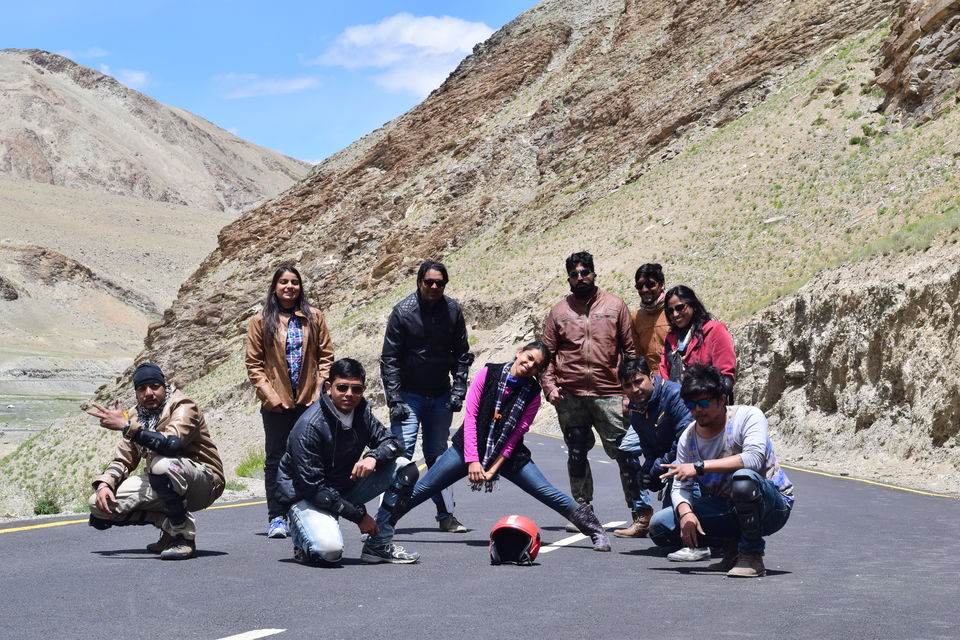 So this is just how triumphantly we returned from our heroic ladakh expedition- blissful contentment, as happy as a Sandboy.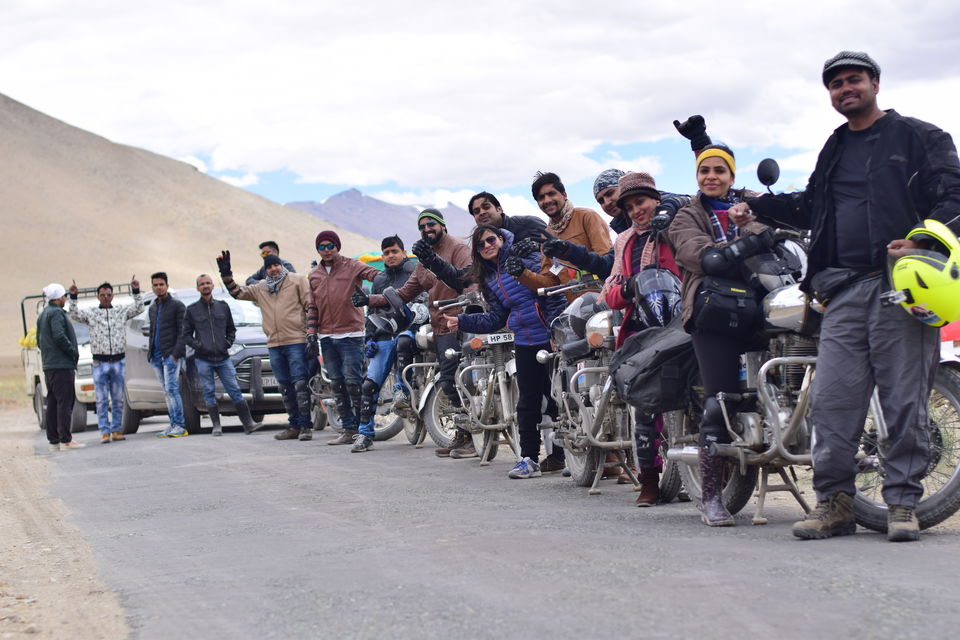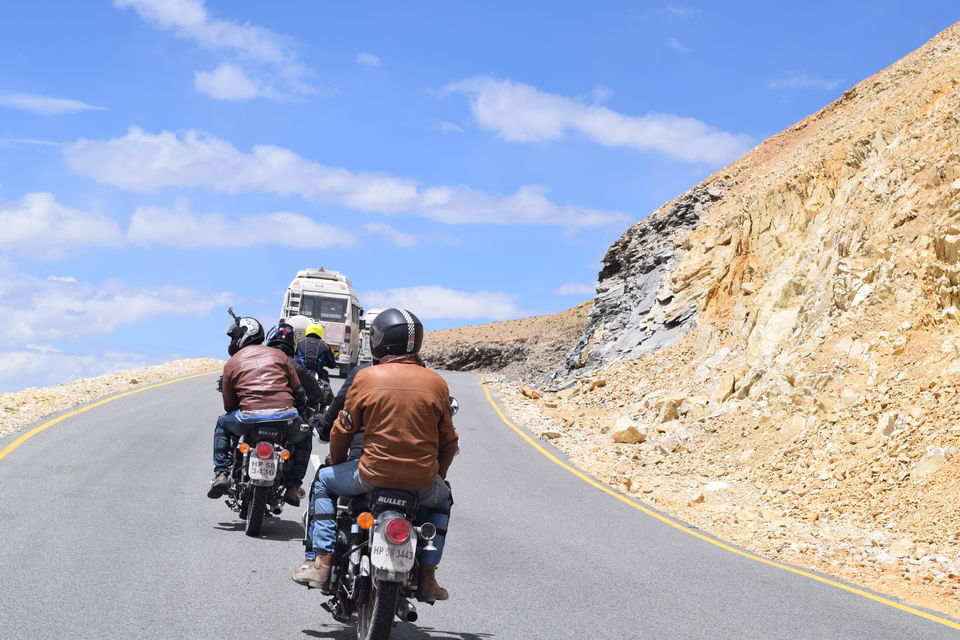 Ladakh, we will visit you again!!
Our Itinerary at a glance -
Delhi (Paharganj) -&g; Manali -> Jispa -> Tso-kar -> Leh ->Pangong -> Nubra -> Leh -> Sarchu -> Keylong -> Manali -> Delhi
Other places for tents/camps – Darcha, Zing zing bar, pang.
HAPPY TRAVEL!! :)