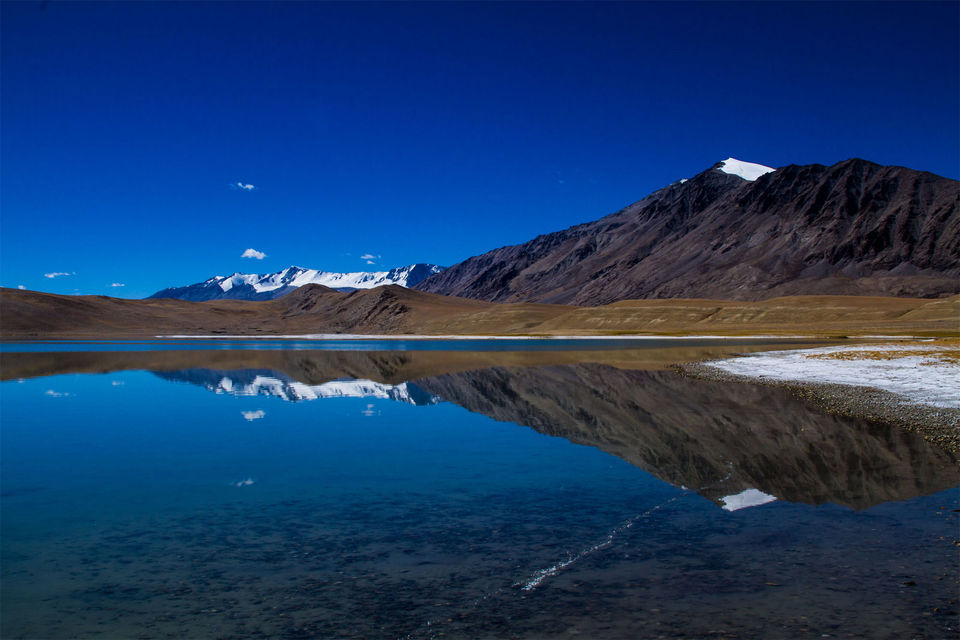 The Land of high passes, naked mountains and absolutely ravishing blue waters which hides so many secrets and stories in its soul- LADAKH!!! The name in itself is enough, and I can see so many wish lists! When we talk of Mountains, we imagine greens, snow, brown hills, tough rides; lakes aren't something we are very keen on! Ladakh this time gifted me a different experience and colored me Blue. The Ladakhi lakes, which are known as "Tso" in Tibetan language, are straight out of some Illusionary planet! Beautiful, Breathtaking, Calming, Composed, Serene, mesmerizing… Damn! I am going to fall short of adjectives! Here's a short on my journey and description of the "Great Lakes of Ladakh"
The journey- To the Lakes!
Constant "Peep Peep" and giggles woke me up when I realized I am in the car surrounded by handsome mountain goats and a Sherpa taking them downhill for the winters! After an overnight stay at Jispa, we left early in the morning via Sarchu towards Tso Moriri. A long journey- as it had to be since it was an over 300 km drive, meaning 10-12 hours. With the dramatic changes in the Landscape and crossing the thrilling "Gata Loops"(21 hairpin bends ending at the beautiful Nakee La), Pang (the village where I found my replica who's as cute and lazy as I am, surprise element: he loves coffee too!), Moore Plains and a Cut towards Tso Kar.
Now there were no asphalt/gravel roads as such. Just a plain stretch of deserted land which had almost got us lost twice. Such breathtaking views, you wouldn't want this journey to end.. Then came the most epic part of the trip, which for me was the "ZNMD moment"!(Can't help being filmy!) A large group of Kiang- Tibetan wild ass crossed the roads and accompanied us while we continued the drive! A few even posed for us as we clicked these beauties. Now we reached the mesmerizing and beautiful Tso kar by the evening and were all tired from the day's drive that we decided to call the night there itself.
At a freezing temperature of -5, that has been the most beautiful night I have ever experienced! The night sky which is beyond surreal and countless shooting stars! Spotting the Milky Way and sitting just outside my room for hours getting almost frozen! The real beauty was the Floor-Ceiling glass window by my bed and all I did entire night was star gazed! This takes you to a different level of high and you almost forget where you are! Startled and woken up by a knock on the door at 6:30 AM, I couldn't help but run to the lake. A rather small n kinda frozen lake.. Honestly I had expected grandeur and a larger waterbody but whatever I could see was magical and the night sky had done all justice to our stay there!
Sitting in the car we realized that the water bottles we left in the car last night have all got frozen! Gave us chills, but we overcame that feel soon, and quick left towards Tso moriri, again cruising in this beautiful cold desert en route Sumdo. On the way, in the dusty Rupshu valley, we came across another pristine and beautiful small lake "Tso Startspuk", It can be easily missed if you aren't aware of it. Shortage of time didn't let us spend ample time here. The roads weren't really amazing and pretty graveled and confusing, after a breather break at Sumdo, we took the cut towards Tso Moriri. Since it was almost noon, I was sure we would get little time to spend to the lakes as we had to reach Leh on time. We were lucky enough to spot a group of horses running with all galore and pride at a distance towards the lake. Around 10 kms after crossing another beautiful lake, Kiagar Tso(which I mistook to be tso moriri itself), we reached Korzok which is the base village for Tso Moriri. The cars get parked here and you walk upto the lake which actually is a wetland Sanctuary!
Spellbound and speechless, my group mates had to literally drag me out of this heavenly adobe of magic! I strongly recommend you to spend at least one night here and explore the village as well as the mysteriously magical lake! Leaving the paradise pretty soon.. we headed to Leh crossing Upshi, Chungthang plains.
After 3 days of our stay in Leh and Nubra, we descend towards the ever famous "Pangong lake". We chose the Nubra-Pangong off road for this journey as this would help us save a day! The best thing about off roads is dirty undefined roads, adventurous drives and lesser vehicles! Ah! Such a journey…
We drove on a dusty gravel road, crossing many small barren villages, and a small river stream accompanying us almost throughout the journey. It was at Durbok, where we caught the mainline and the journey just got better. En route crossing a frequently ignored but beautiful small lake "Chagar Tso" which acted as the resting place for numerous grazing yaks! A few miles ahead, we got the 1st look of Pangong Tso! And oh the excitement is beyond compare, the closer we got... the more excited! And the car went close till the lake! The hours spent there are a few of the most beautiful ones in life! I do wish to visit there again and again! And soak in the serenity! It would be a crime if we didn't spend a night here. I would have been truly disheartened if I had to miss out on the most beautiful sunrise of my life! There are other lakes viz Kyun Tso, Mirpal Tso, Yarab Tso, Lam Tso etc! but the short visit of mine didn't allow me to witness these beauties, though i urge you to add these to your itinerary!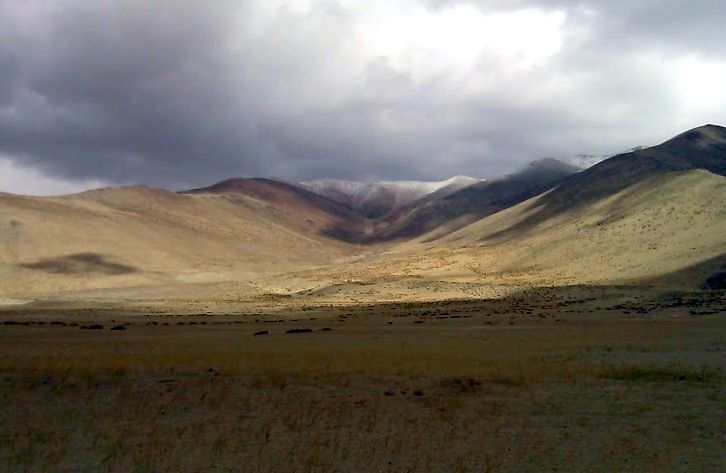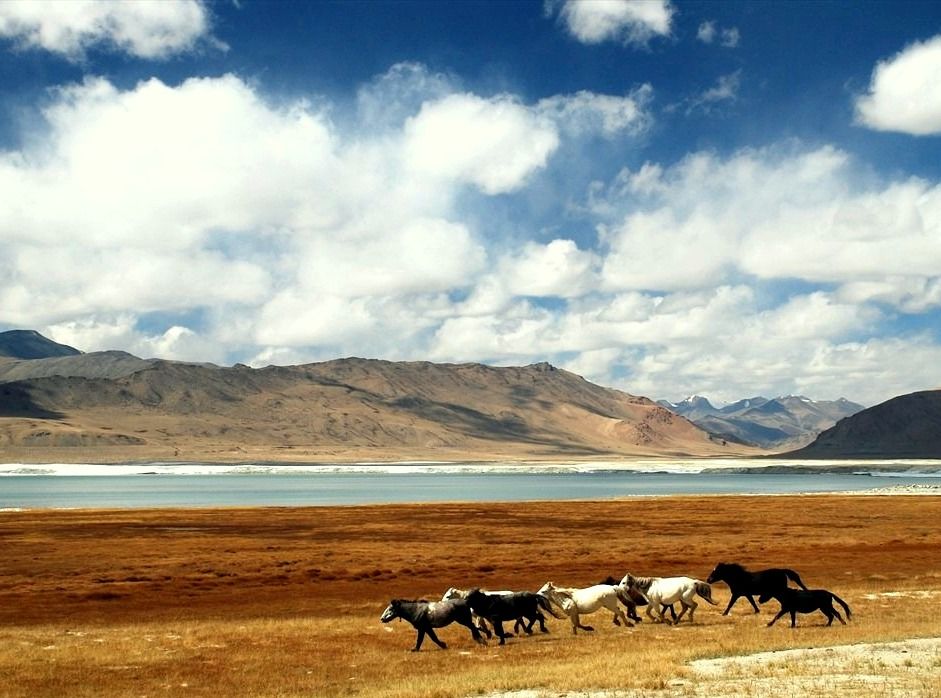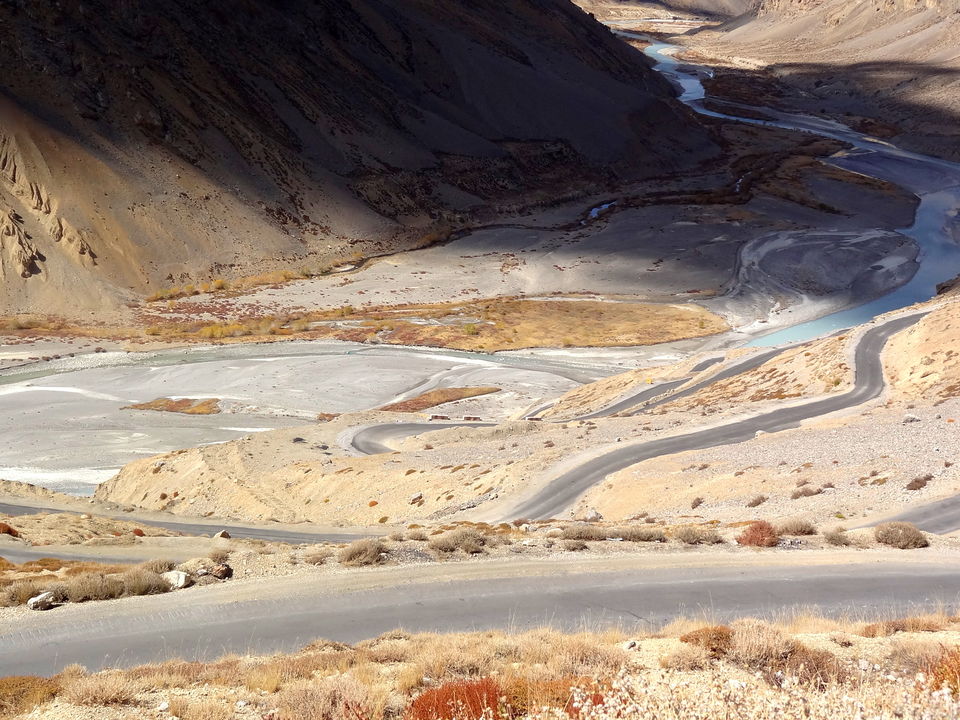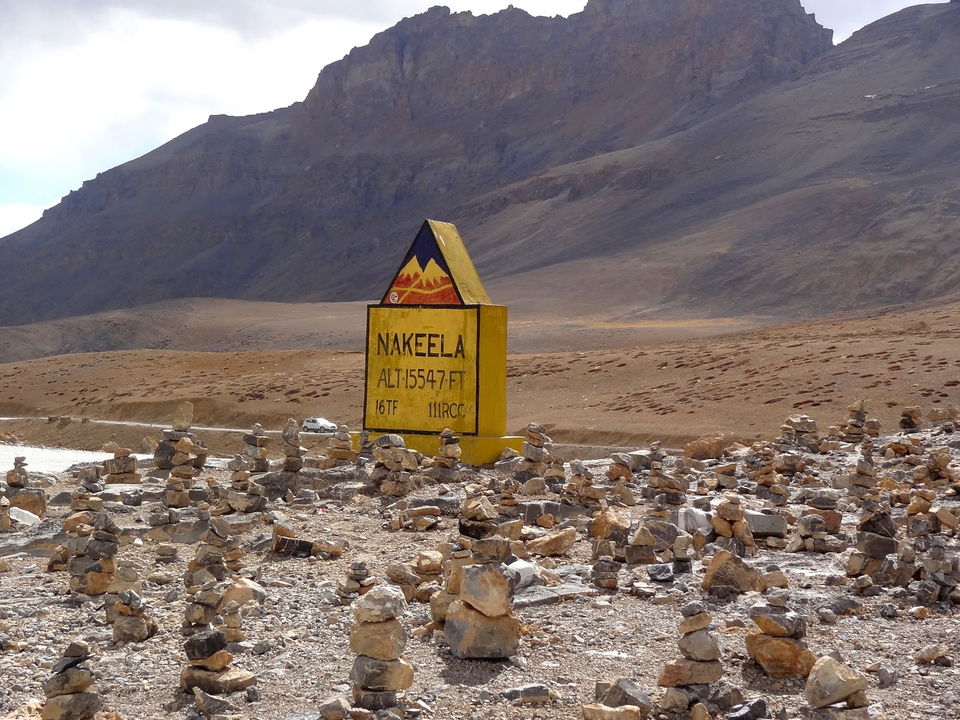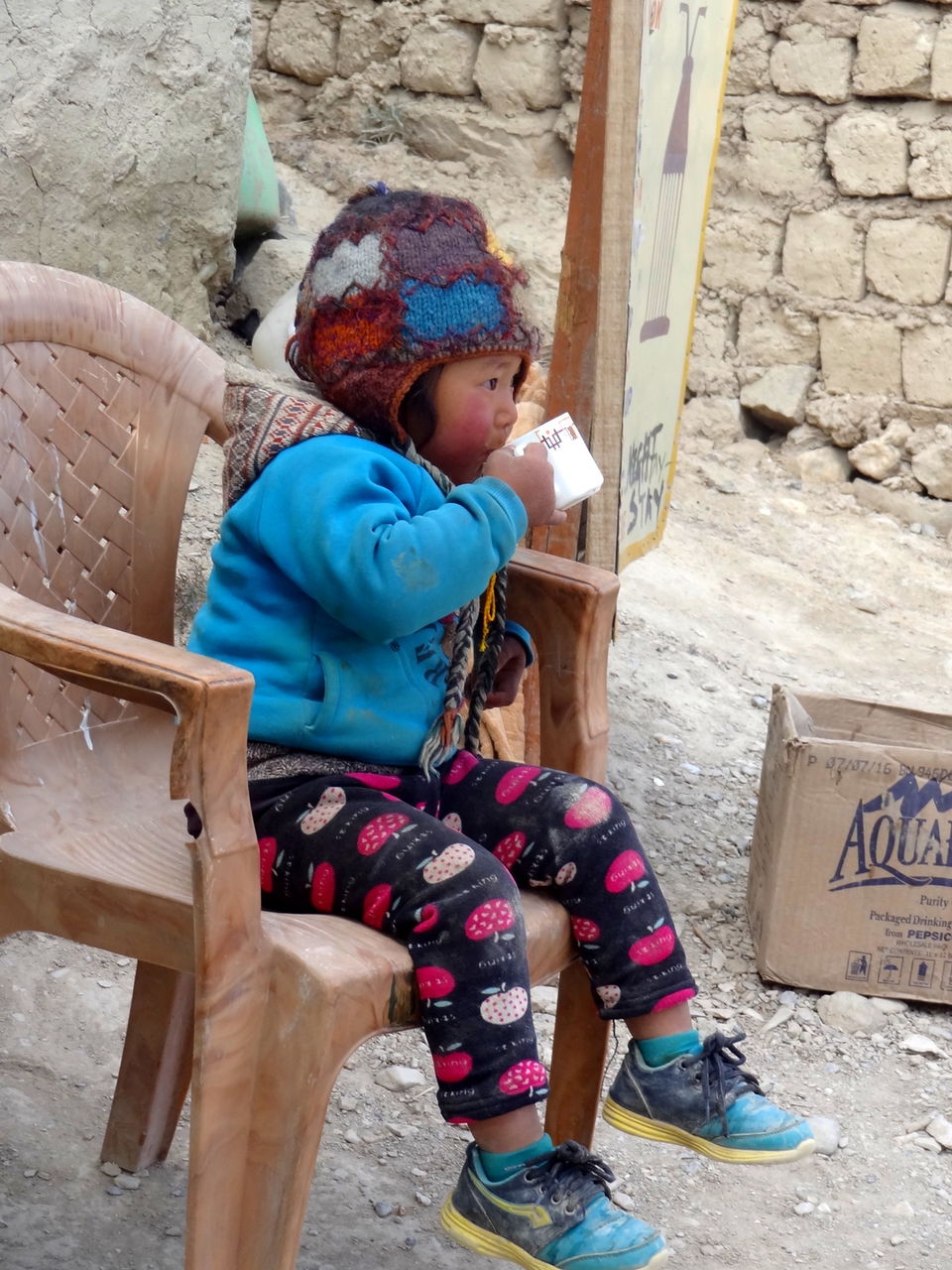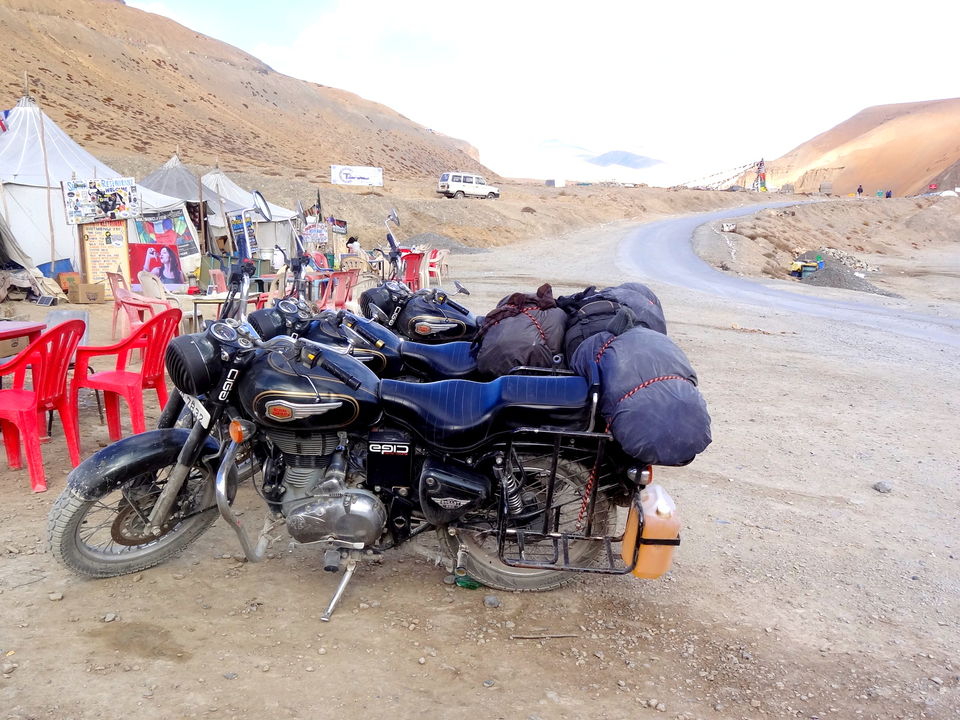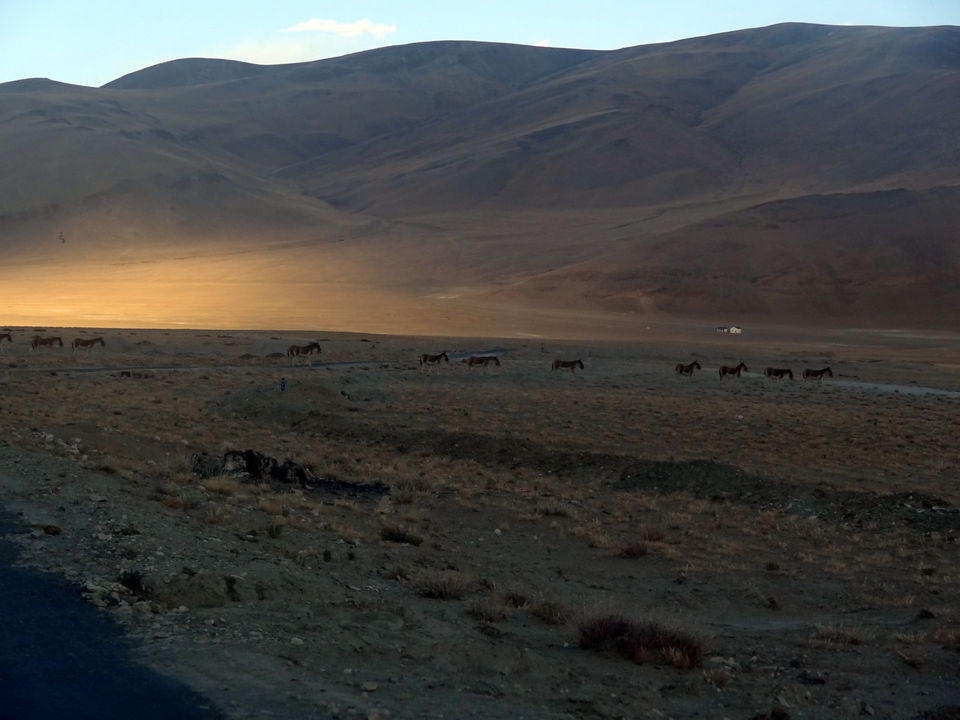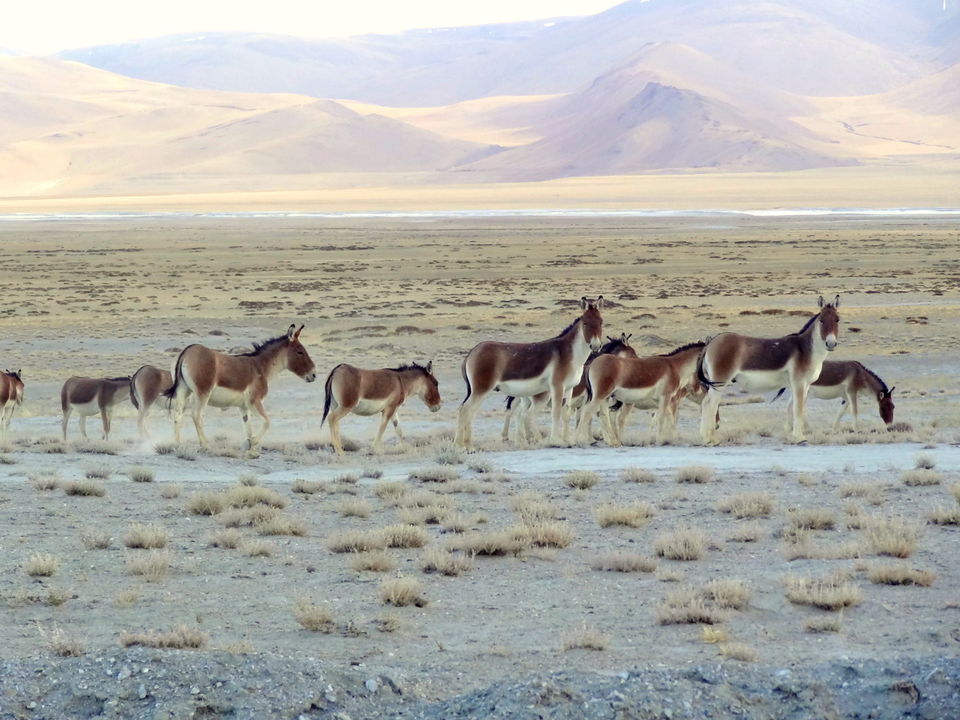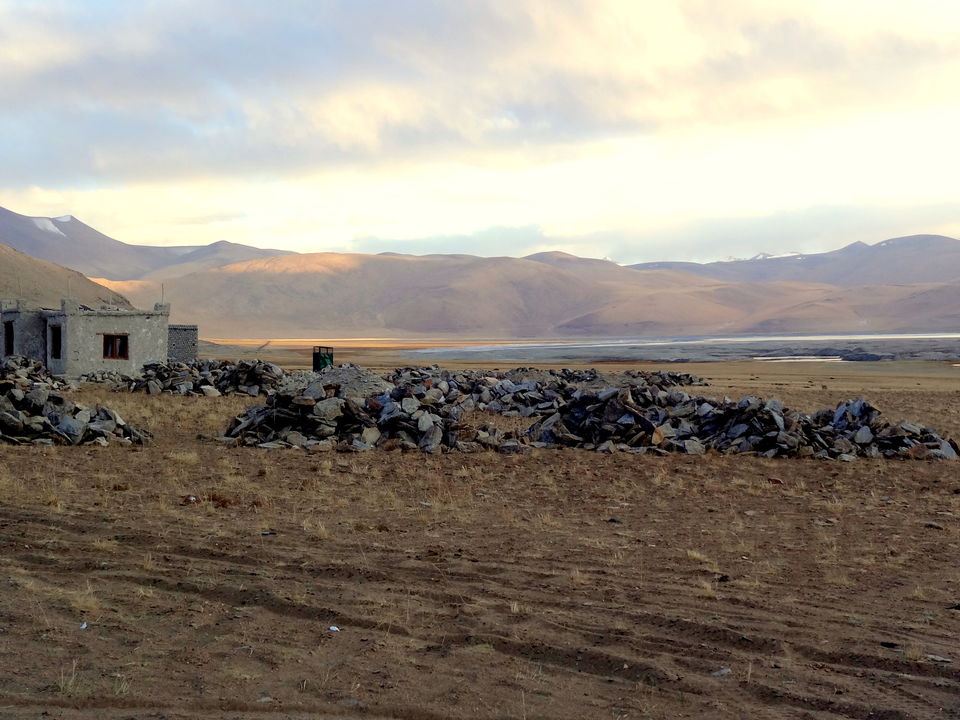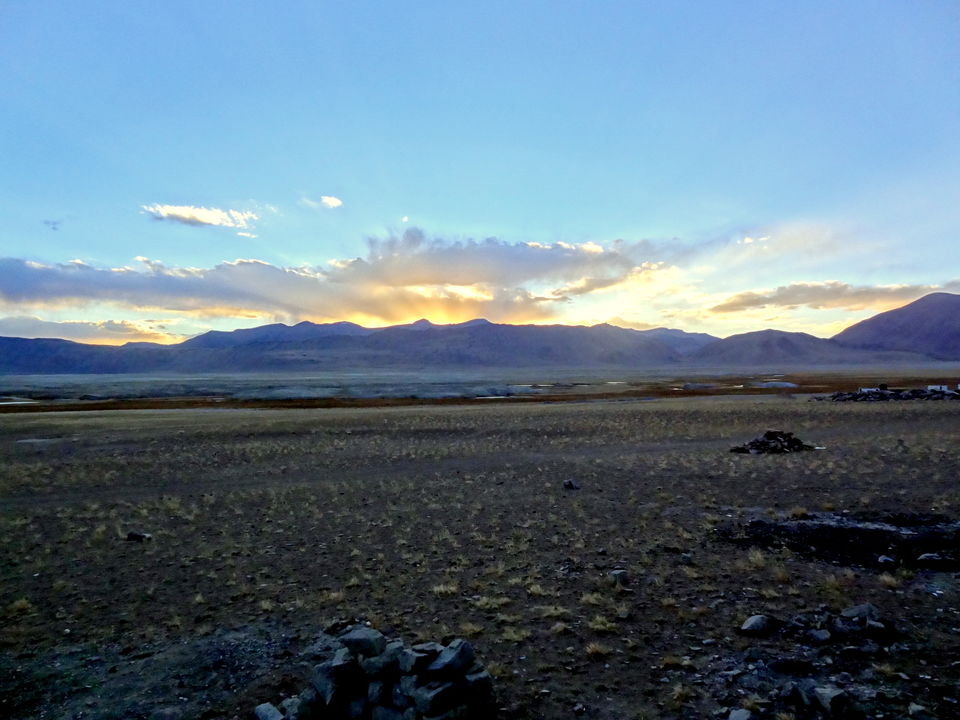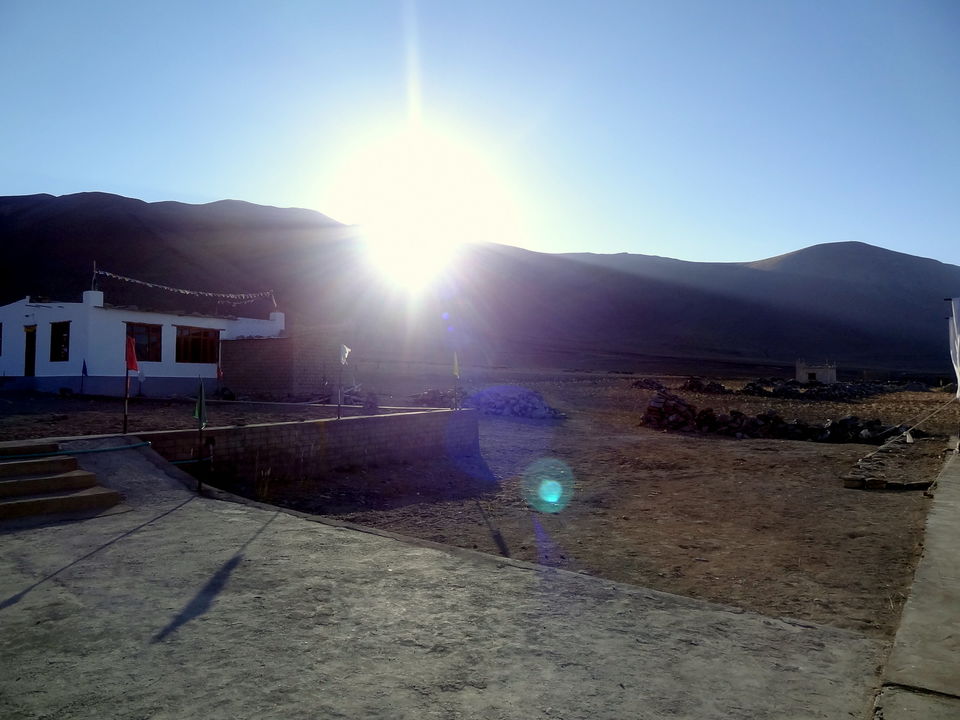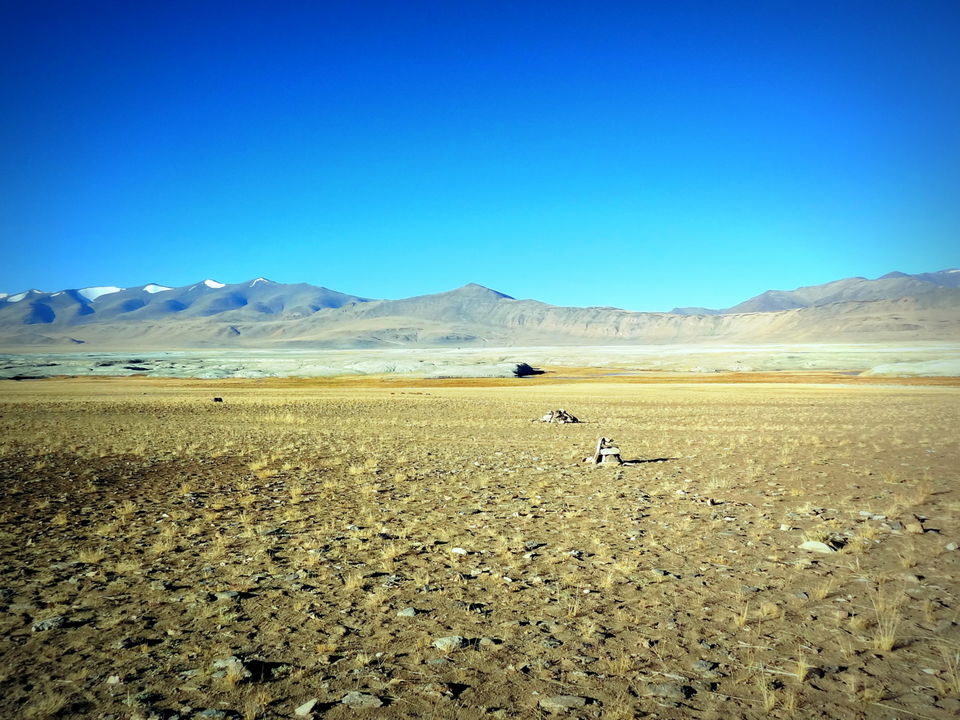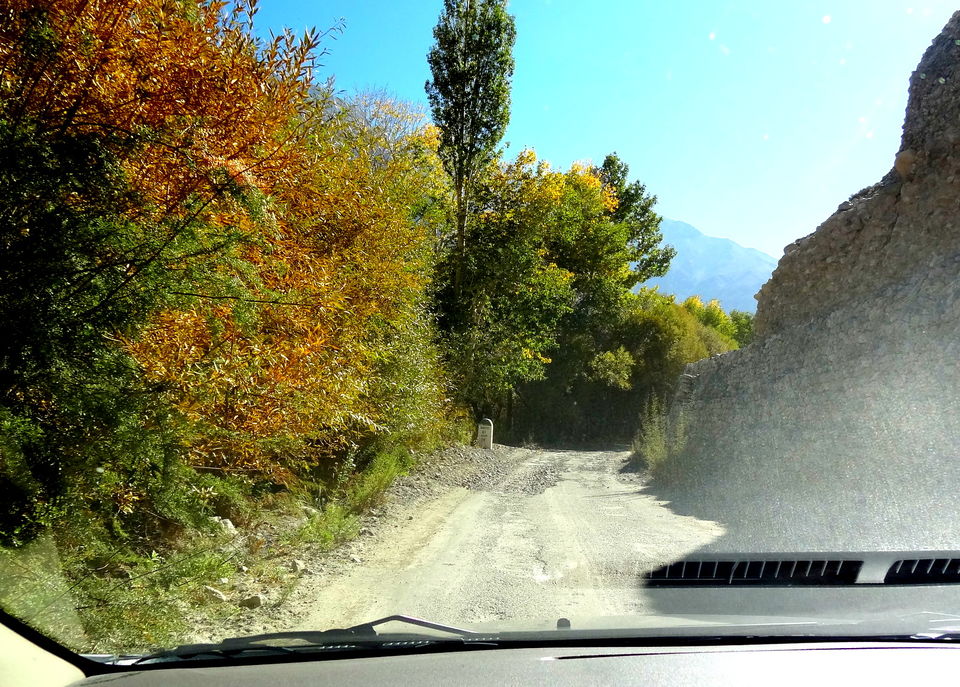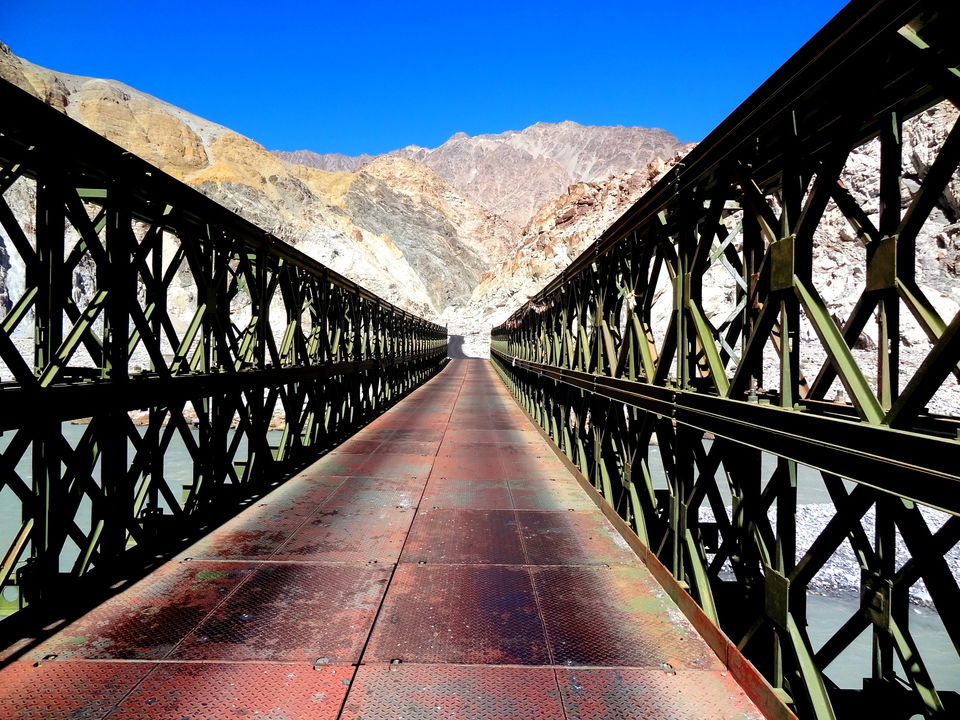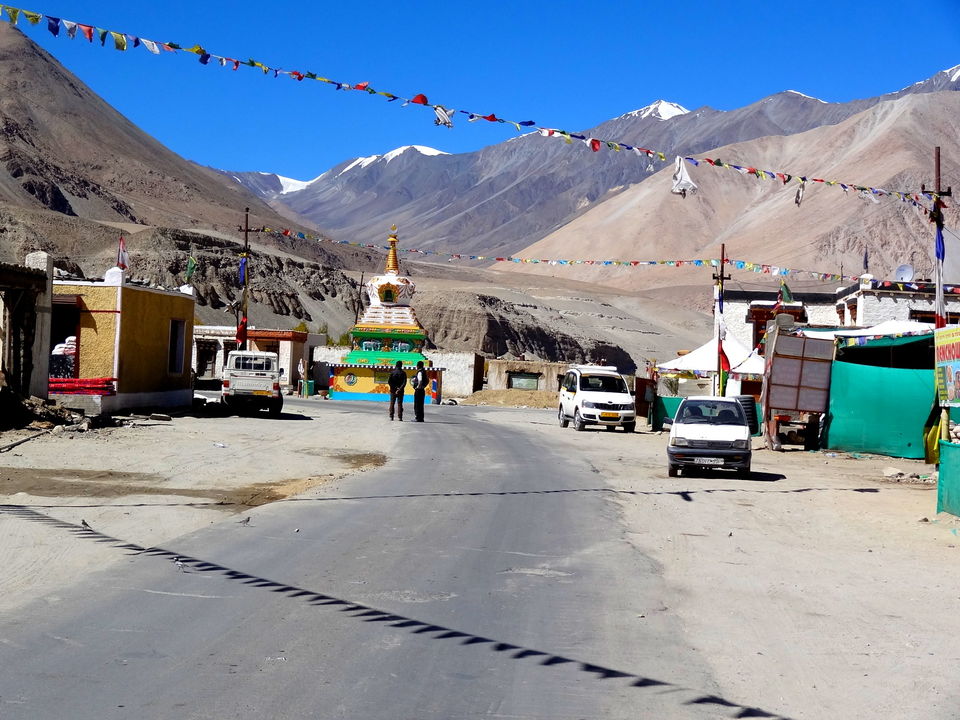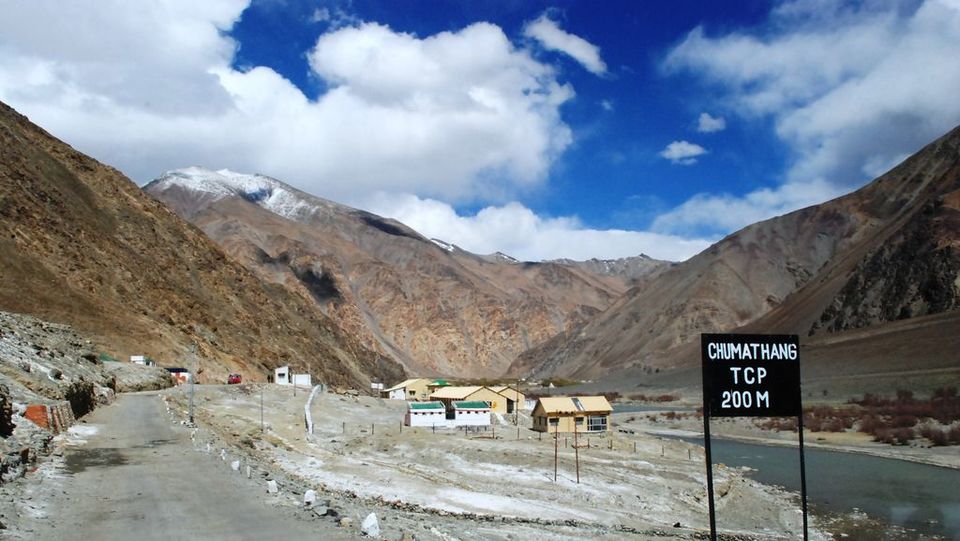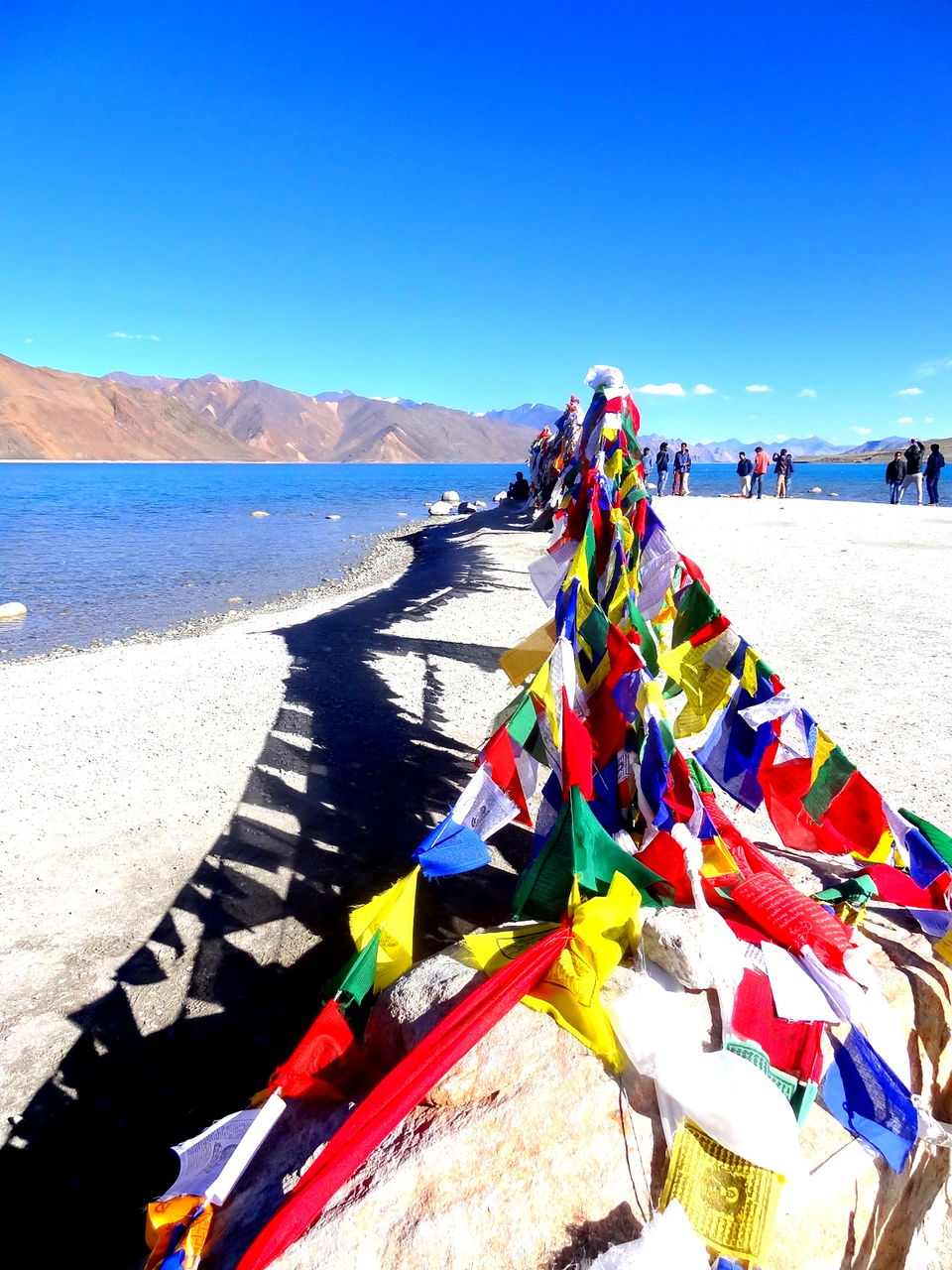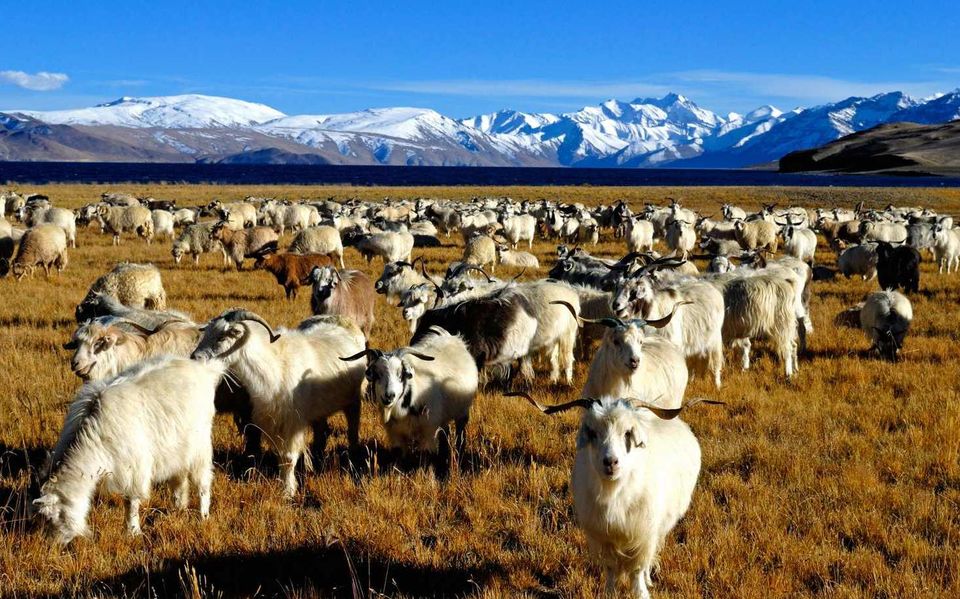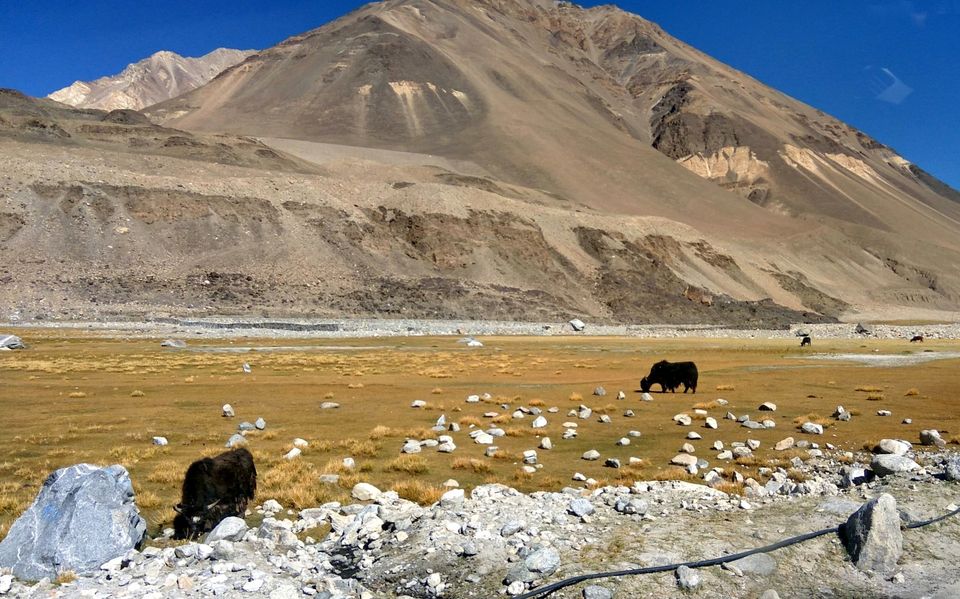 Tso Kar: Also known as the "white lake" Tsokar is beautiful yet a less popular lake. It lies on the way to Tso Moriri from Pang. The journey to reach this beauty is breathtaking and the lake too is beyond mesmerizing! You could see its shores all white because of the salt deposition around it. The lake is drying up and the size of the lake has reduced considerably in the past few years yet it maintains its charm! The night sky at Tso kar like other places of the region is beyond spell bound!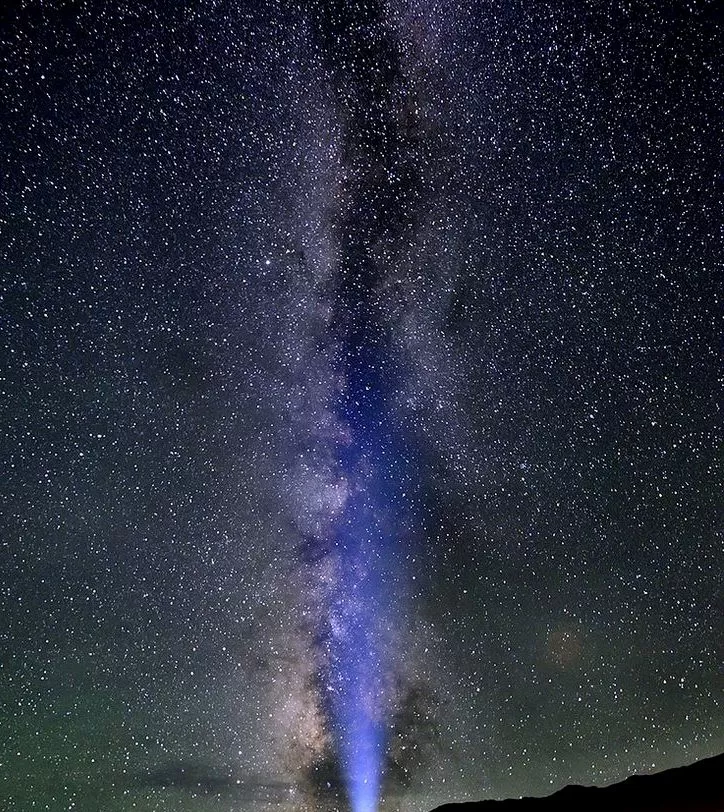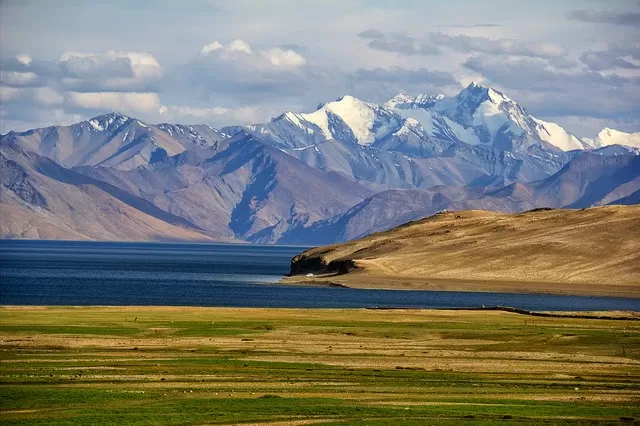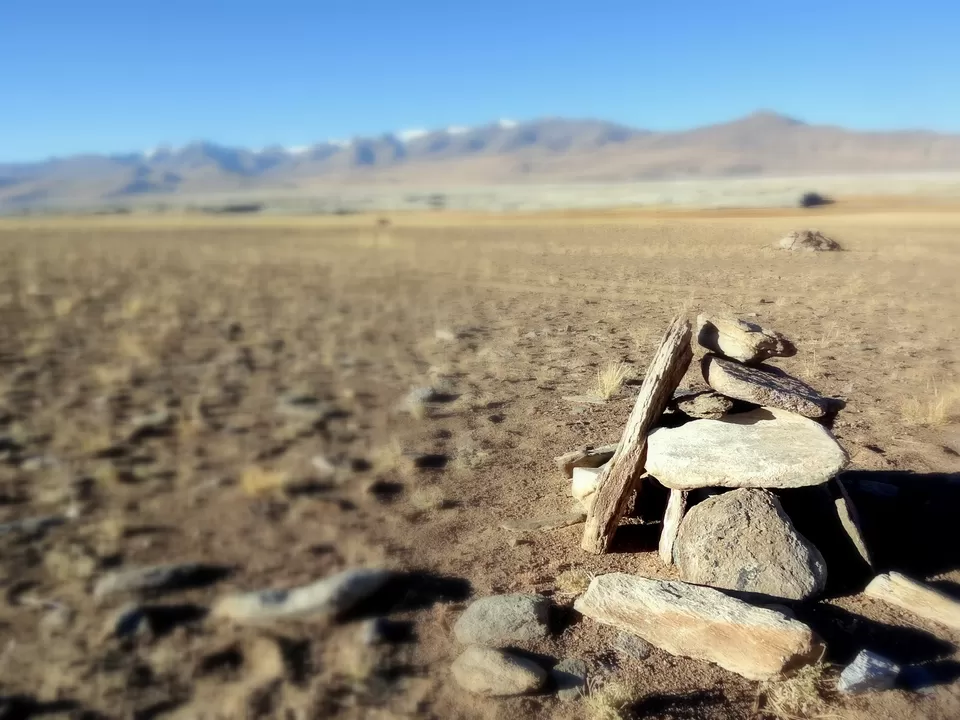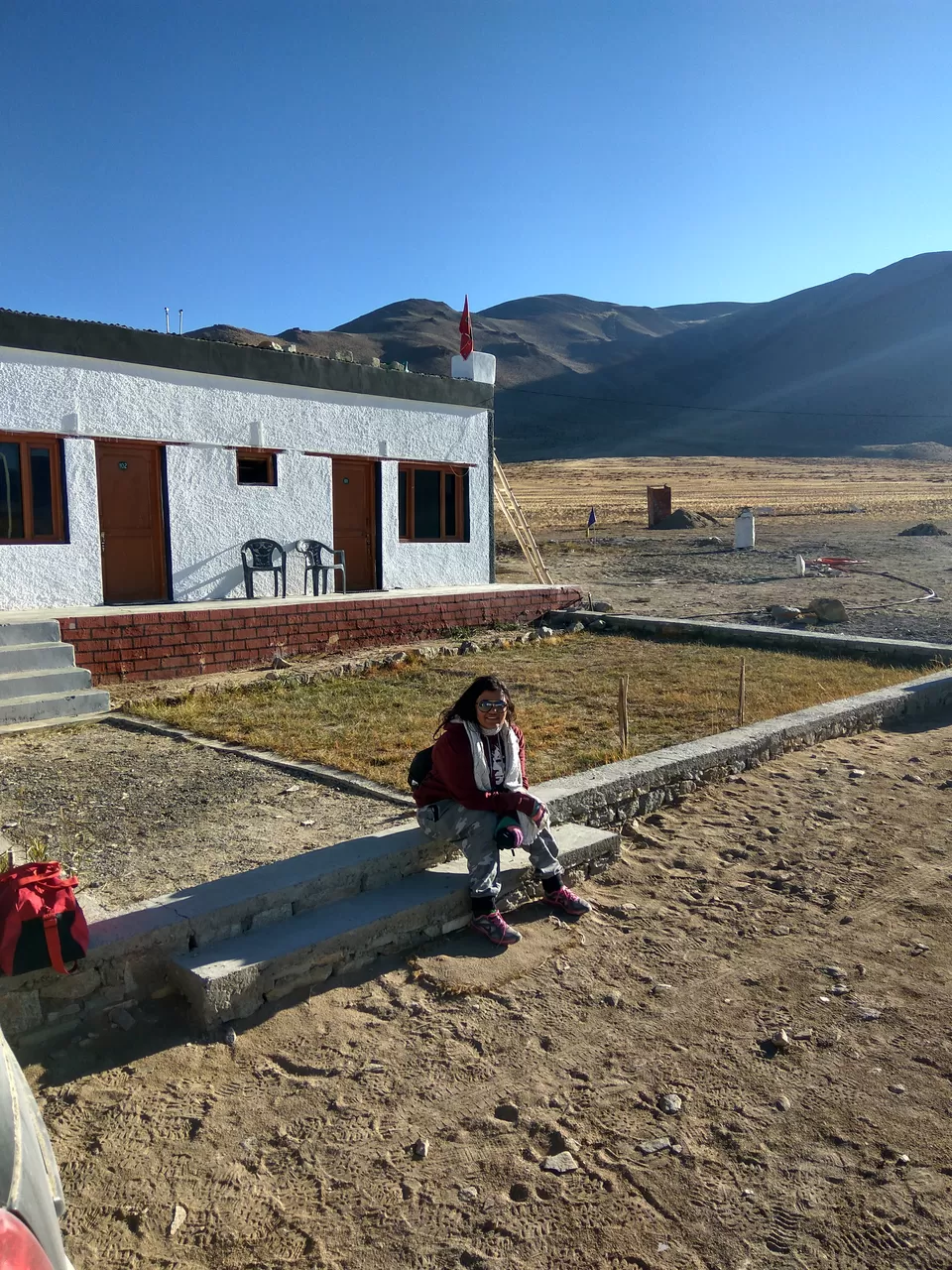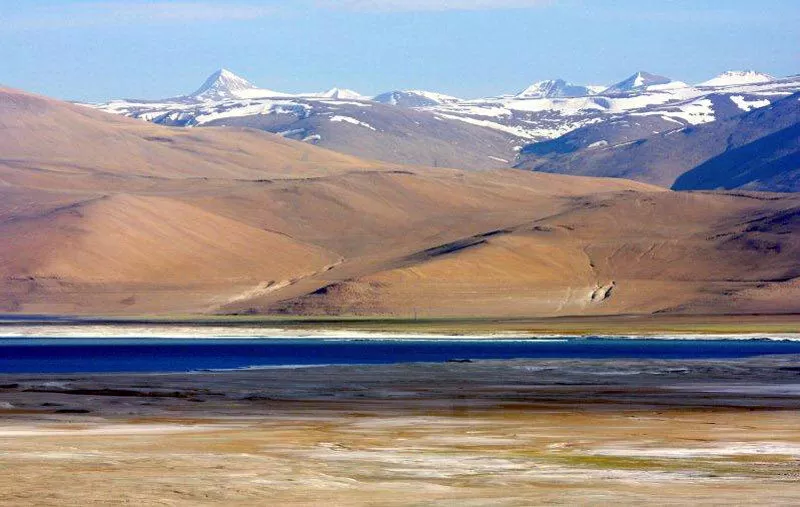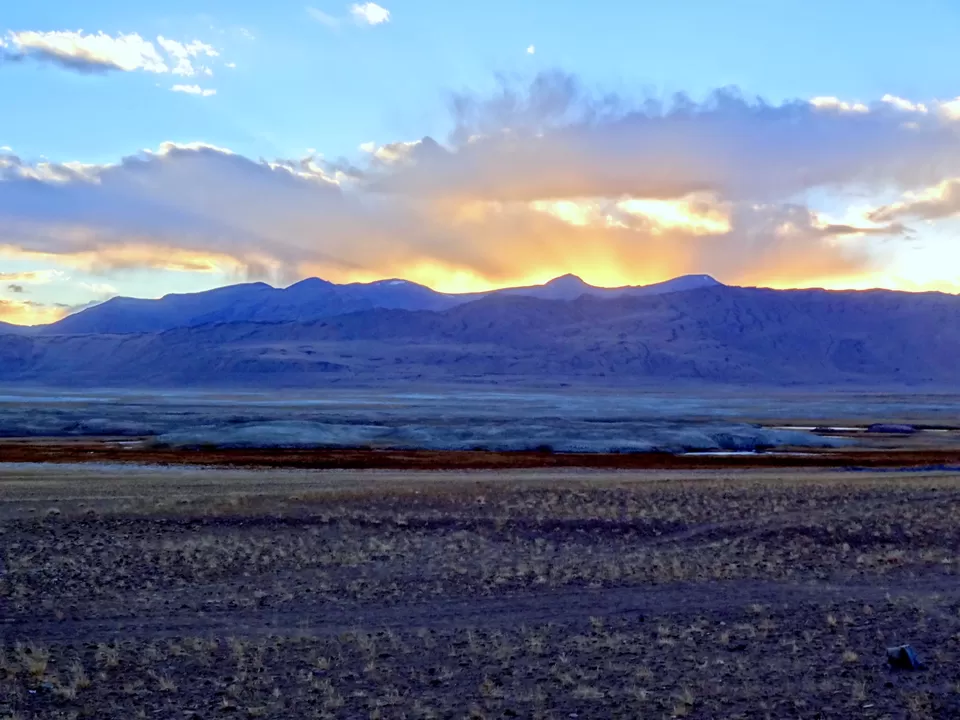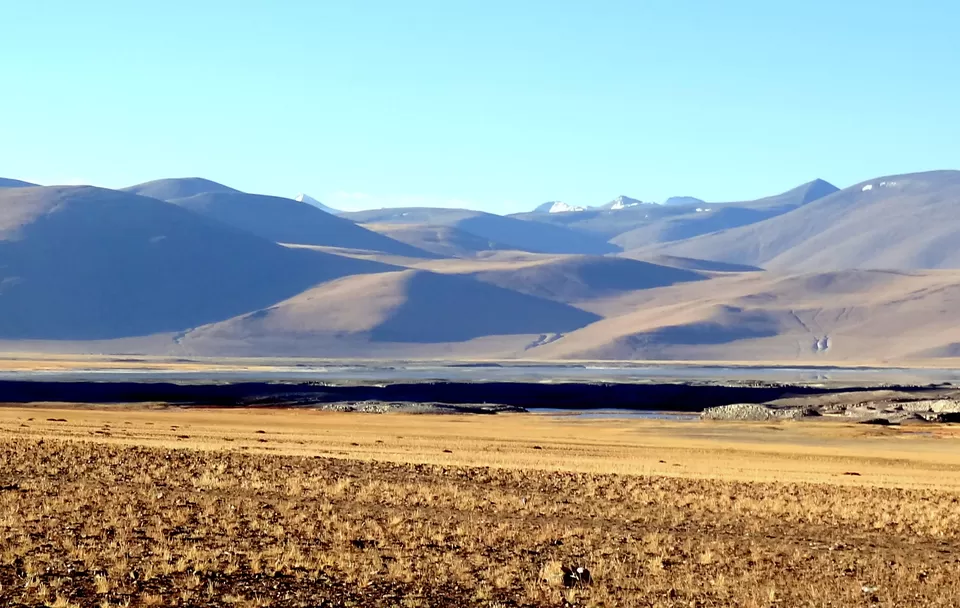 Tso Kiagar: En route Tso Moriri lies this beautiful small lake which is often neglected by the passerby's. Kiagar Tso is a picturesque saltwater paradise surrounded by mountain goats and a few sheep. If you have ample time, spending an hour here is highly recommended!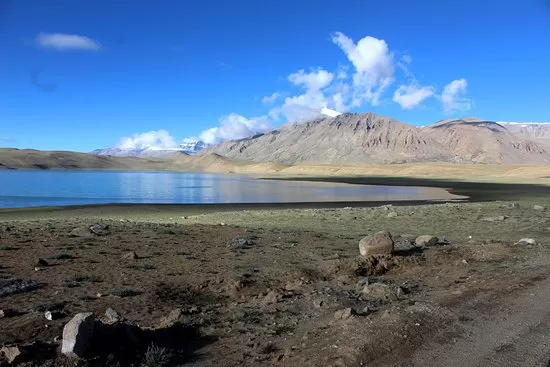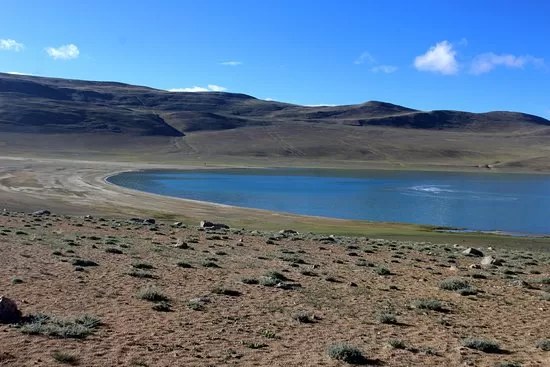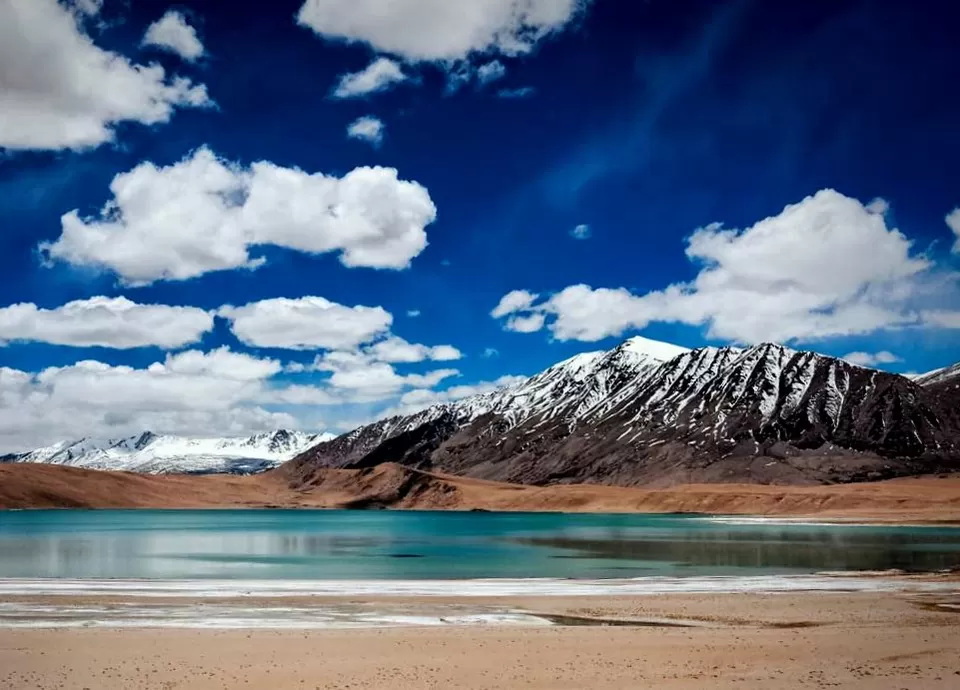 Tso Moriri: My personal favorite! Tso Moriri is worth all the trouble you have to take to reach here! Nagging travel mates, dusty roads, travel sickness.. Tso Moriri is worth all of it and even more! The mighty, endless and mesmerizing blue waters surrounded by snow capped mountains compel you to fall in love with them! You would want to stay there forever and live the peaceful Tibetan life witnessing this visual marvel. Spending a night here is highly recommended! When at Tso Moriri.. Don't bother clicking pictures or updating snap stories.. I urge you to soak in the Moriri! I still find myself surrounded by the pristine blue waters in my memories often. This place casts a spell on you! Let it do the magic, you are going to love it!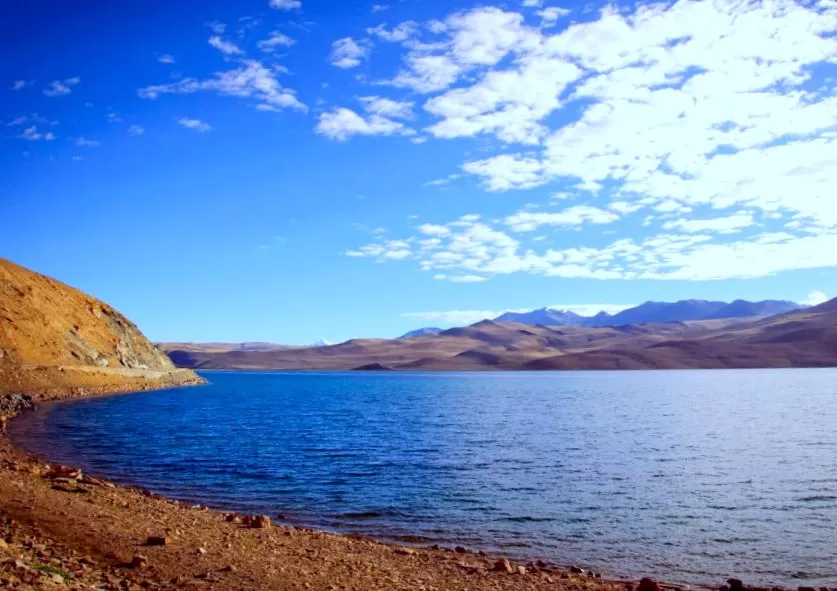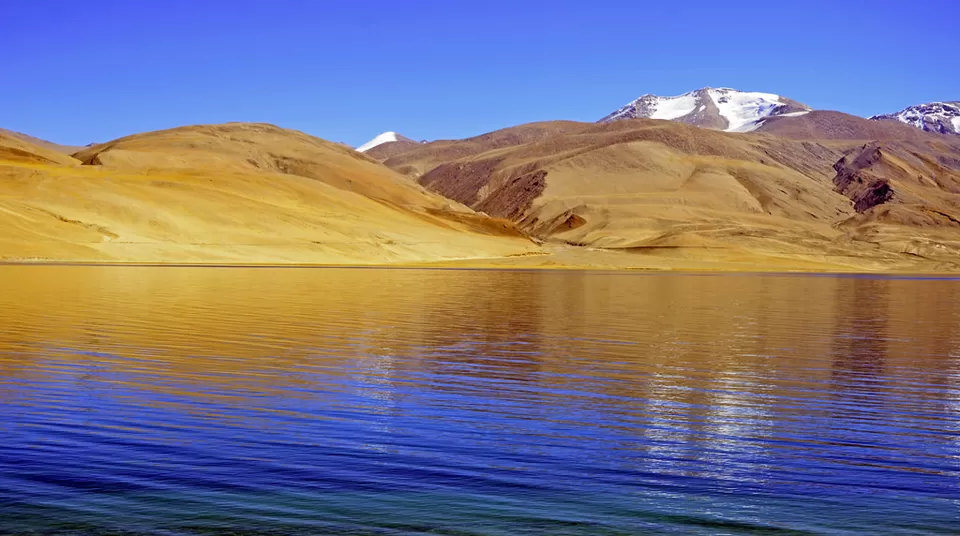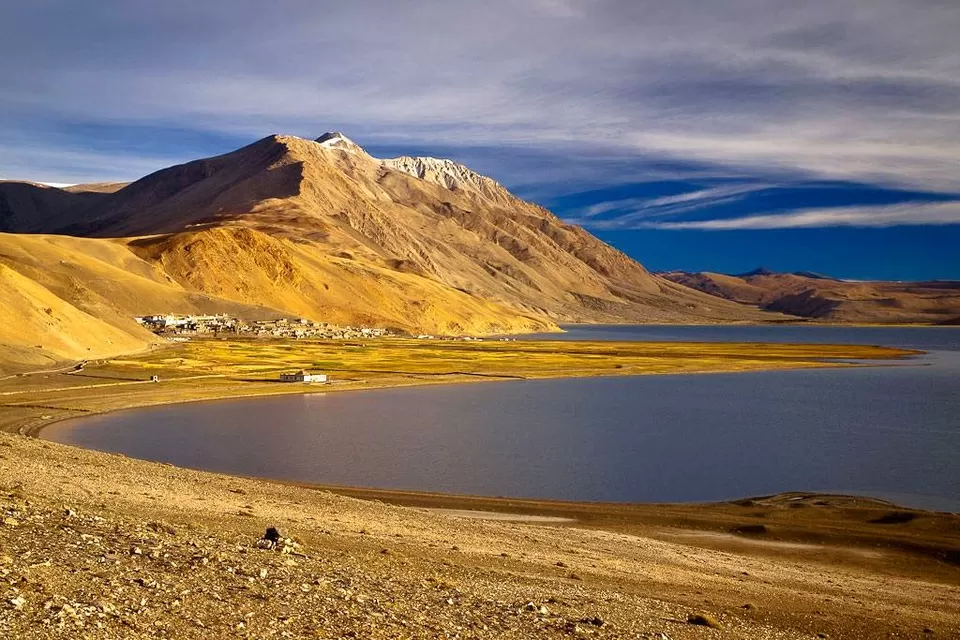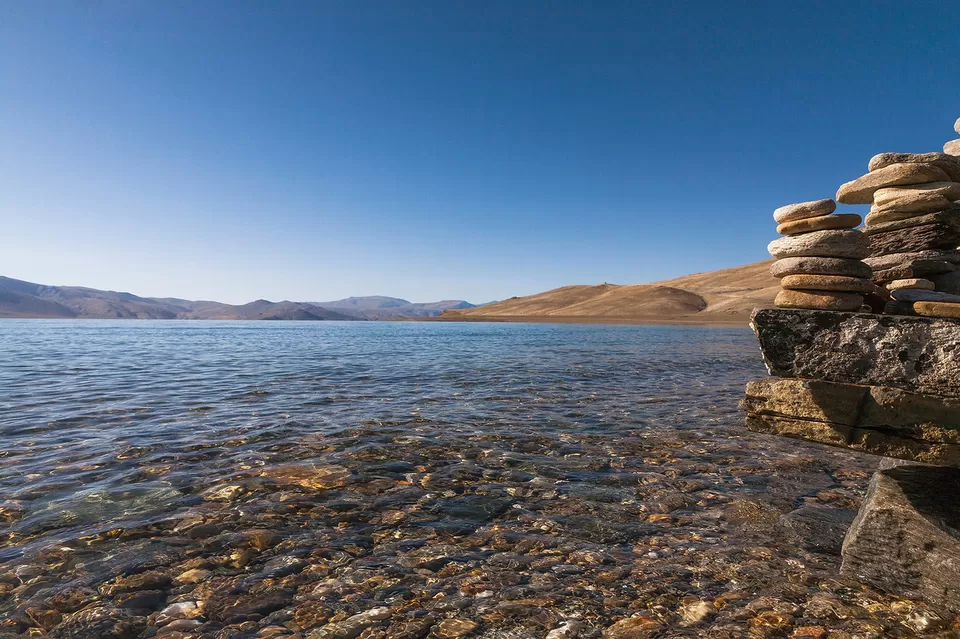 Startspuk Tso: A lesser known yet beautiful lake lying on the wat to Chungthang from Tso kar! some people also call Tso Kar a Twin Lake and consider Startspuk Tso to be its twin! Worth a breather stop!
Tso Chagar: This one's another Neglected lake which lies on the way to Pangong Tso. Although Chagar is a pretty small lake almost emerald colored, yet its worth spending a few moments! It ties towards your right when going to Pangong. Get off that vehicle and appreciate the nature for once dear tourist! Pangong isn't going to vanish from its place!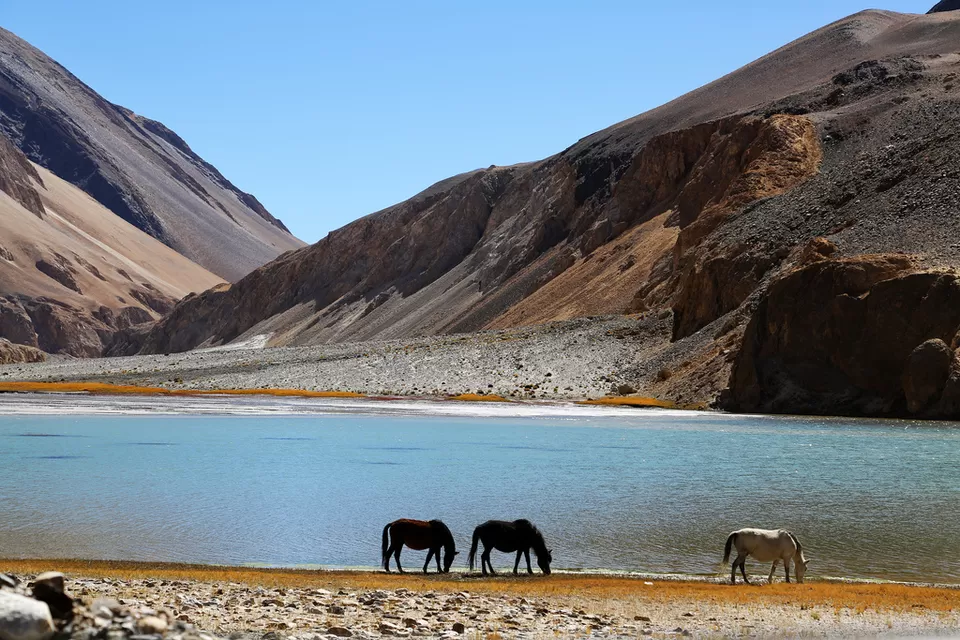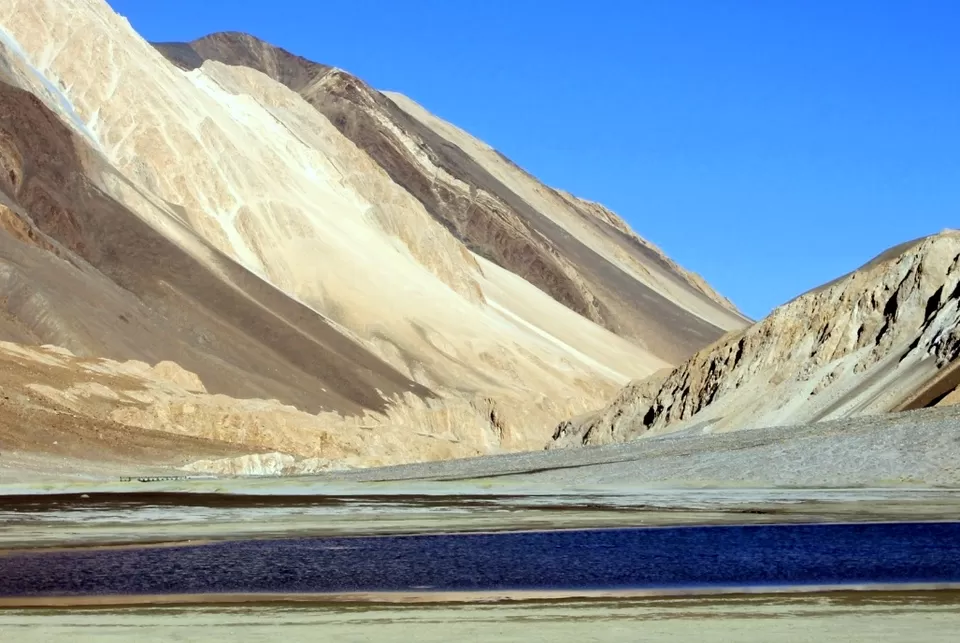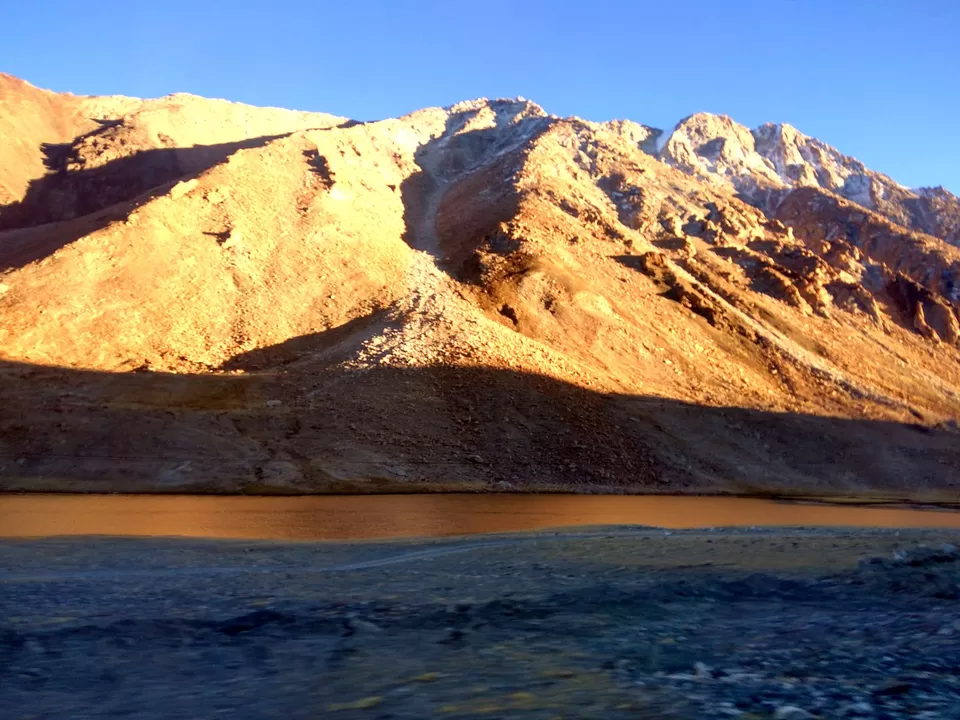 Tso Pangong: Another most beautiful and famous landmarks of Ladakh, Pangong Tso! This indeed is a marvel of nature! 2/3rd of the lake lies in China. It' huge and almost never ending! Surrounded by the naked mountains the blue waters take you to a different level of trans and confuses you between the sky and the water. The saline lake is almost still and extremely serene. There's a saying in Tibetan, that if you make stone piles at some place and genuinely wish, your soul would definitely visit here, if not now, in your afterlife.. And I couldn't keep myself from making one here! Hoping Pangong does call me! The Sad thing about this rather famous lake is that it has become a commercialised tourist spot! Thanks to the bollywood movies! I don't mean to offend but Indians are somehow famous foe vandalism and spoiling the raw beauty! With a huge number of cafes, momo houses, Photo points and Plastic bottles lying around, it pains to see such a beauty being on the verge of getting spoilt! There are various points you can enter Pangong Tso, all of them equally mesmerising! Again, staying here is a complete must as you will be in utter awe to witness the changes in landscape during sunrise and sunset! The night sky is impeccable here too! Just be cautious when you stay at tents since it gets pretty cold at nights!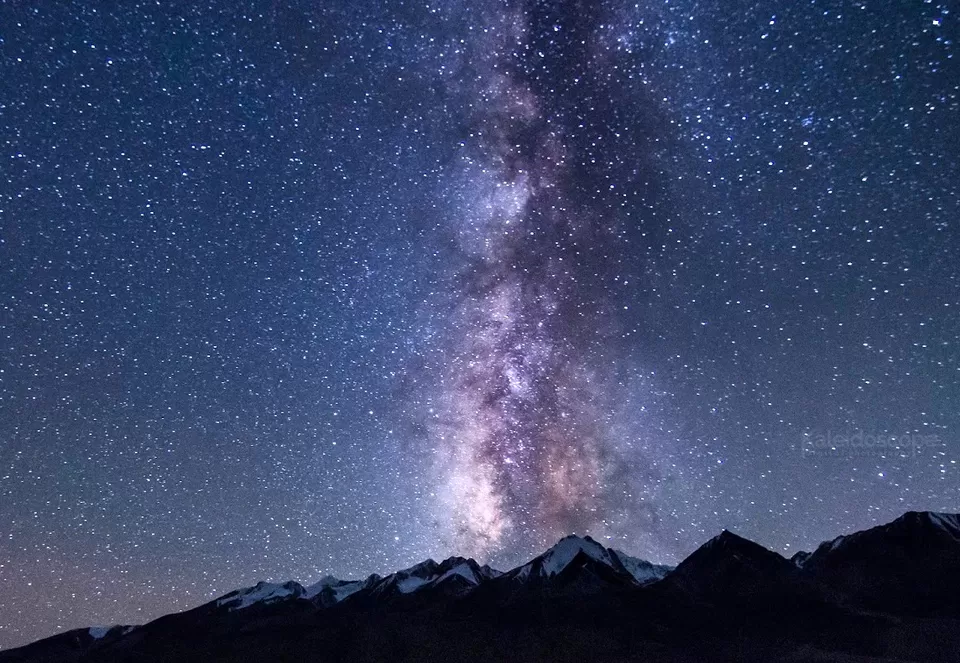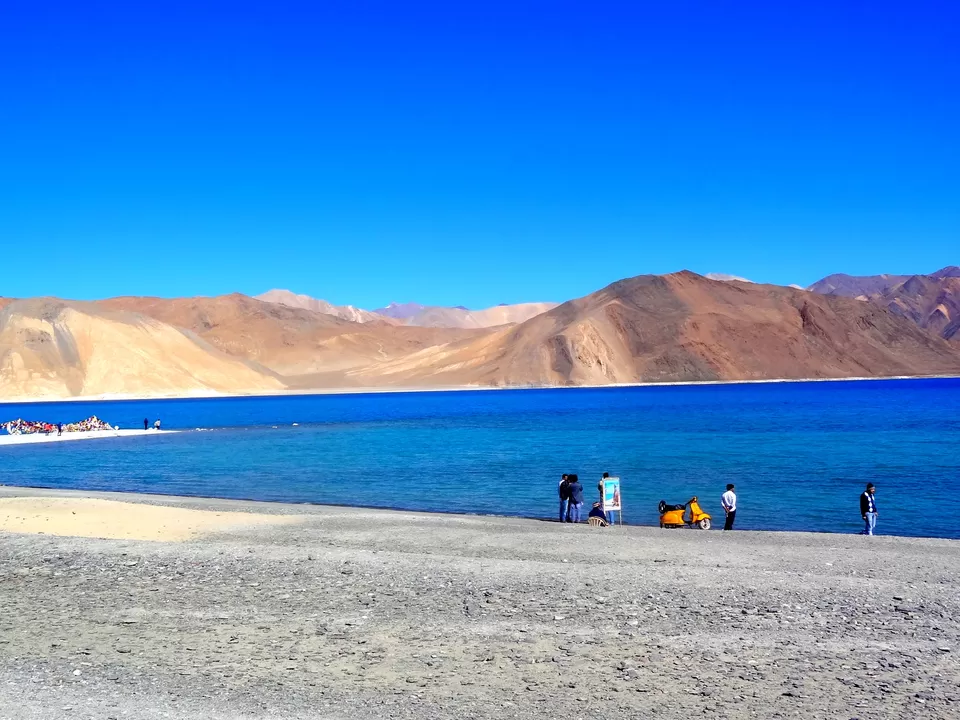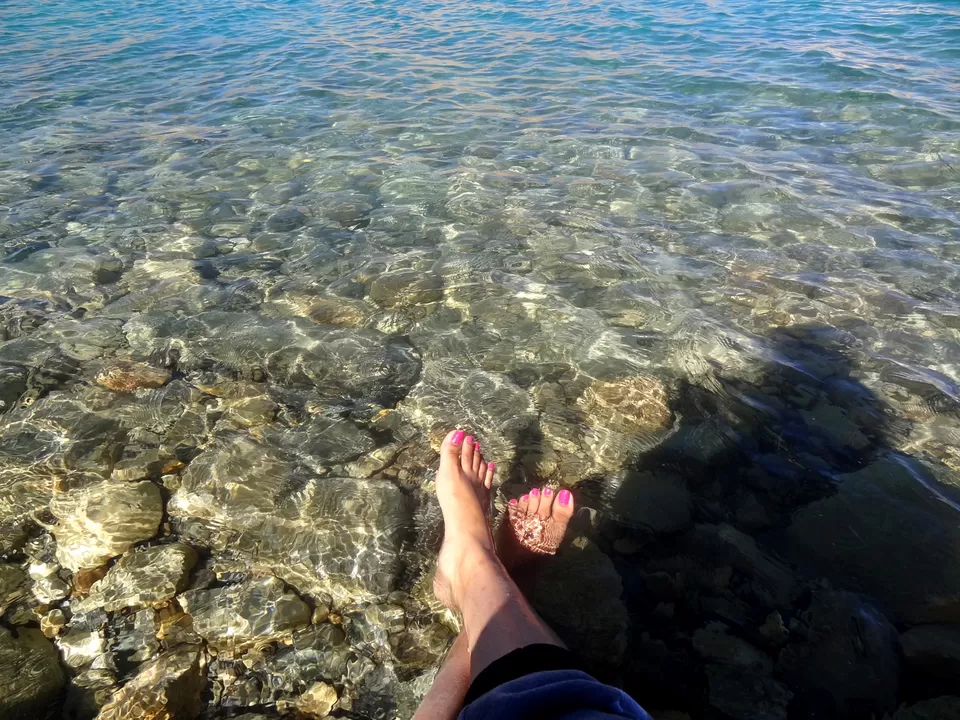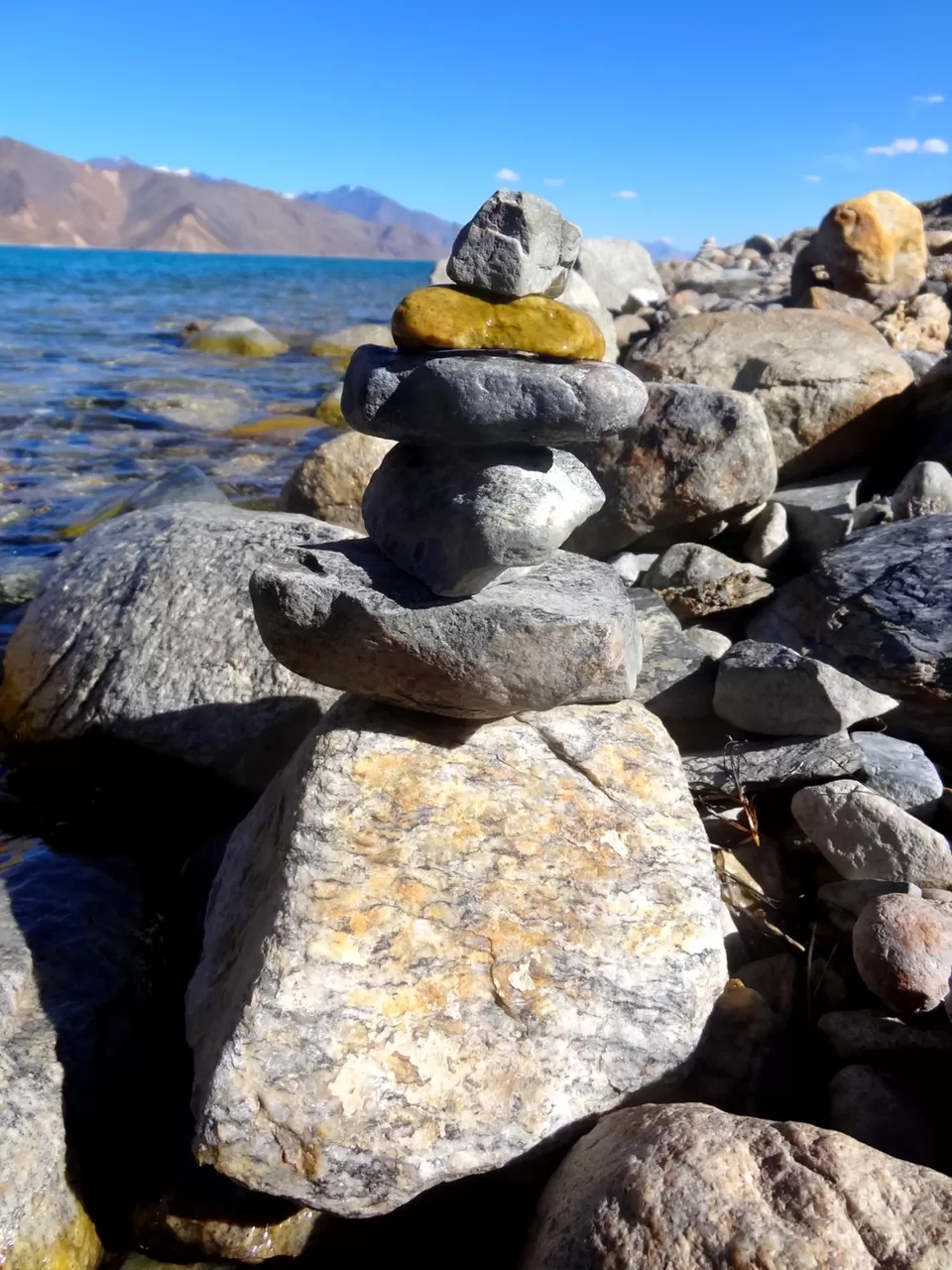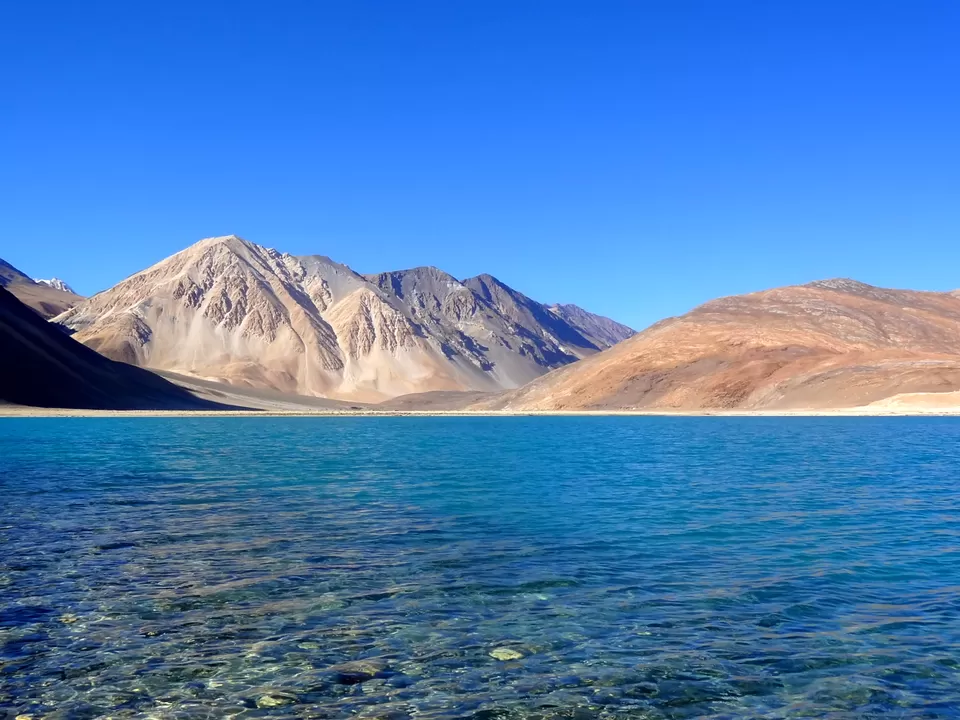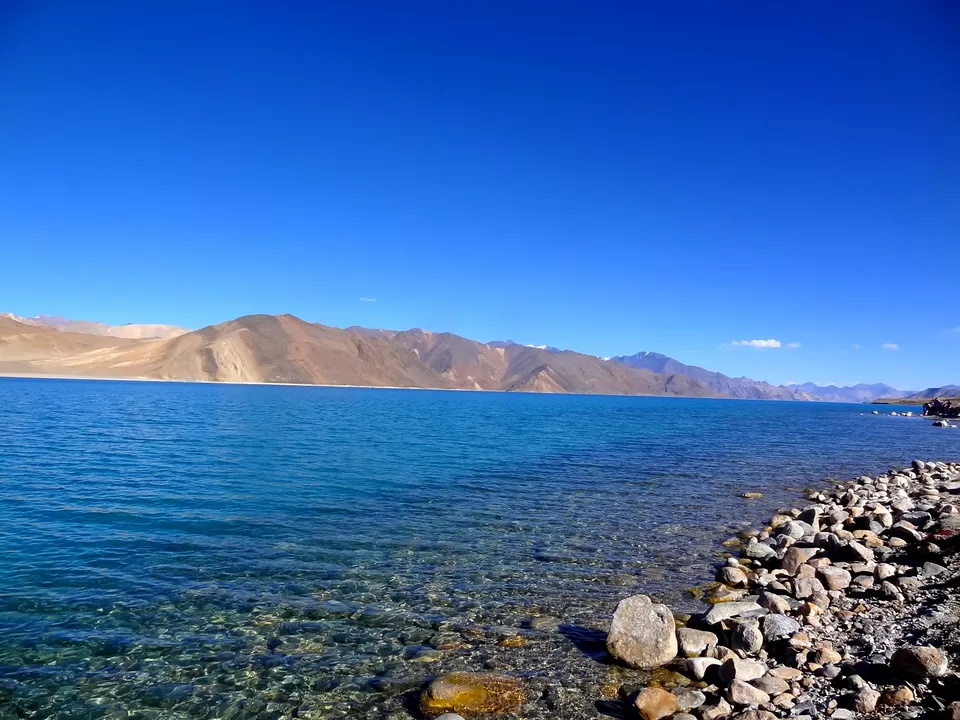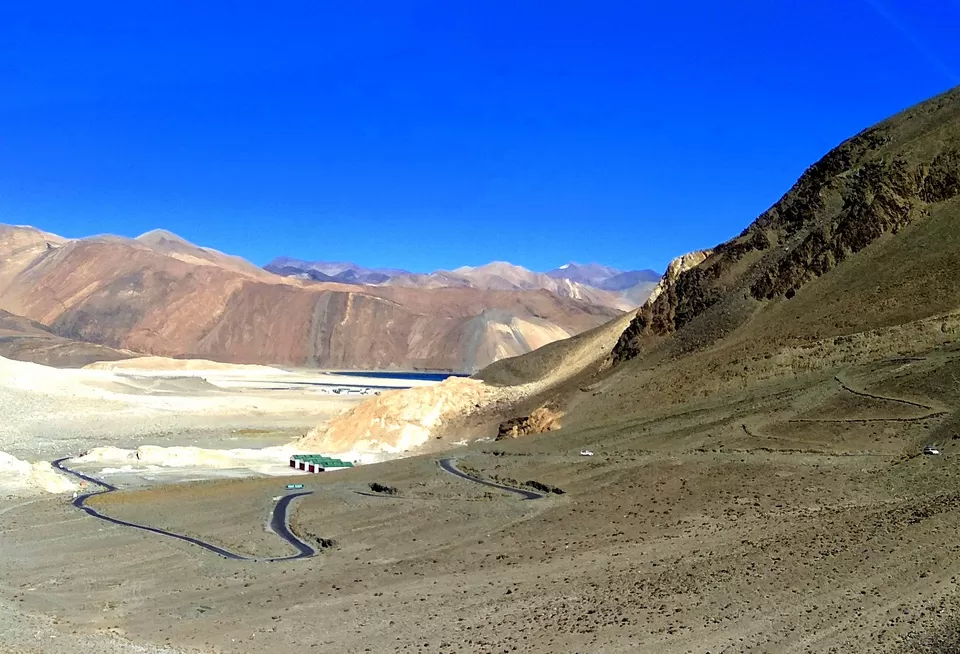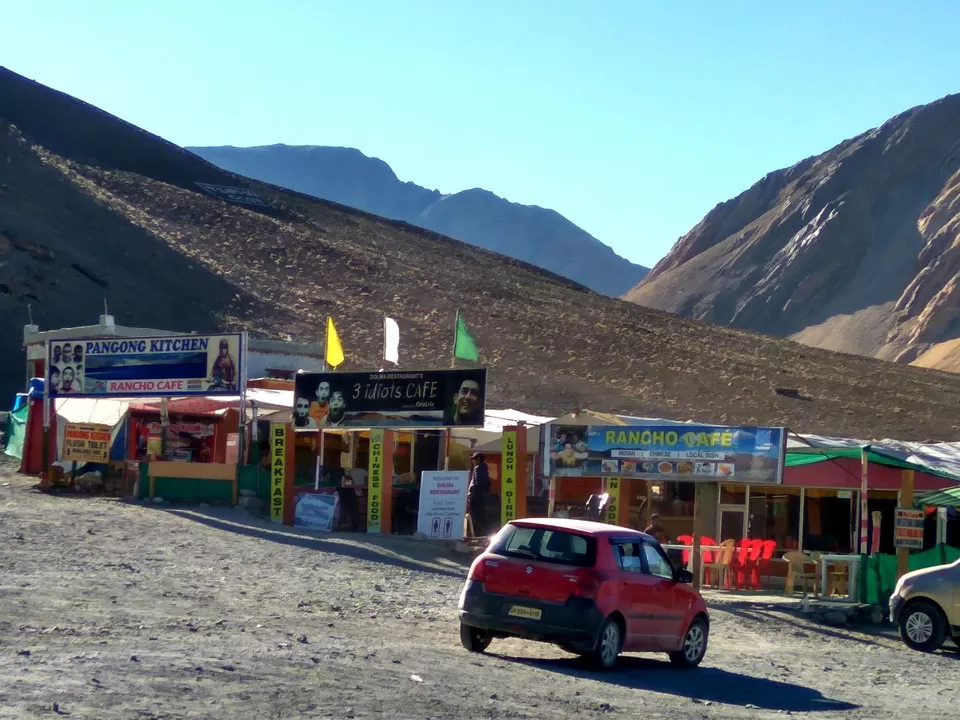 So.. What are you waiting for?? Book your tickets for Leh RIGHT NOW! Spoil yourself.. Be pampered in the lap of the mysterious blues! Do visit the mighty Pangong lake, get touristy, but don't forget to end the other blue gems in your itinerary! Be blessed and witness the wonders mother nature has to offer! This season, let the mountains color you blue!
Frequent Searches Leading To This Page:-
Places to Visit in Ladakh, Best Tour Packages for Ladakh, Top Ladakh Tour Packages for Family, Top Ladakh tour packages with price, Cheapest Ladakh Tour Packages, Things to do in Ladakh, Ladakh Holiday Tour Packages