The Manali- Khardung La Expedition gives you the experience of a lifetime that cyclists and for those daring around the world can only dream of. The expedition starts at Manali,Himachal Pradesh and takes you across 5 passes with KhardungLa standing tall at a maximum altitude of 5,602mts. Each one of these passes are unique: BaraLacha La (4890mts) ,Nakee La & Lachung La(5059mts), Rohtang Pass( 3978mts) & Tanglang La (5328 mts).
The whole course of the journey is through cold deserts at freezing subzero temperatures and not to forget the rarefied mountain Air around you that can definitely make even the fittest one struggle. The harsh climatic conditions along with the high altitude take this into the top 5 toughest cycle routes in the world.
The preparation required for this expedition shouldn't be taken lightly. One needs to have an excellent level of fitness as well as a very strong will power to get through the entire expedition on their own( who doesn't like to boast that they cycled on the world's highest roads and mountain passes all by themselves !) .After months of preparation, rigorous workout sessions by cycling for hours as well as undergoing endurance training at the gym , I finally left for Delhi,and took a bus to Manali from where the expedition started. I had chosen a company called Bikat Adventures to help me with the expedition based on their excellent reviews and I was really happy with their service. (For those looking forward to doing it after the end of this article,this is their website; https://www.bikatadventures.com/ ).
Cost :-
The cost of the trip i.e. 65,000 inr includes, to and fro flight tickets from Trivandrum, essential gears such as jackets, cycle accessories,energy related snacks & cost of the package of Bikat (includes cycle rental)
Day to Acclimatize
The Delhi to Manali bus is bound to reach late and is quite a bumpy ride. I reached Manali around 2 hrs late( Guess i was the lucky one as others were delayed by 4-6 hrs!!!) and checked into our hotel which was inclusive in the package provided by Bikat. There i go to meet my crew members and participants which included people from all around the world .They were going to be my family for the next 12 days and i was so excited to meet everyone. We got our Bicycles and had a quick run to check if everything was set for the next day. Day 1 was for acclimatizing to the high altitude and getting your focus into the expedition.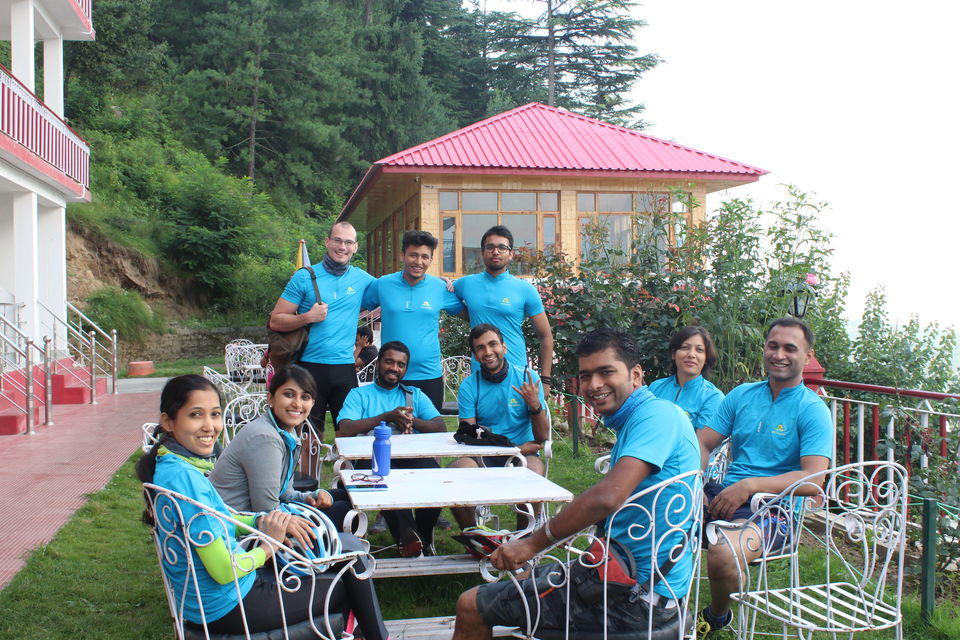 Manali (6,700 ft) to Marhi (11,000 ft)- 37 km
The first ascent of the trip starts right at the beginning of the expedition and prepares everyone for the tough ride ahead. It gives an idea about what to expect throughout the expedition . It takes us through the winding roads between the Pine and Deodar tree forest. We had an early start to beat the Manali traffic as Manali is known for Stand still traffic due to the large influx of tourist. The morning climb was quite good with regular breaks .It was an important climb as the body had to develop a systematic rhythm and breathing pattern for the upcoming days. After a quick stopover for lunch, the afternoon climb got quite difficult with a lot of steep uphill route. It was terribly cold which made breathing all the more difficult. We had to take frequent breaks as we were only getting acclimatized with the high altitude. One has to negotiate many hairpin bends to reach Marhi which is at an altitude of about 11,000 ft and is about 37 kms from Manali . We made it there by around 6pm and our half way journey to Rohtang Pass was finally over. By evening the weather turned really bad with heavy rains and extreme winds.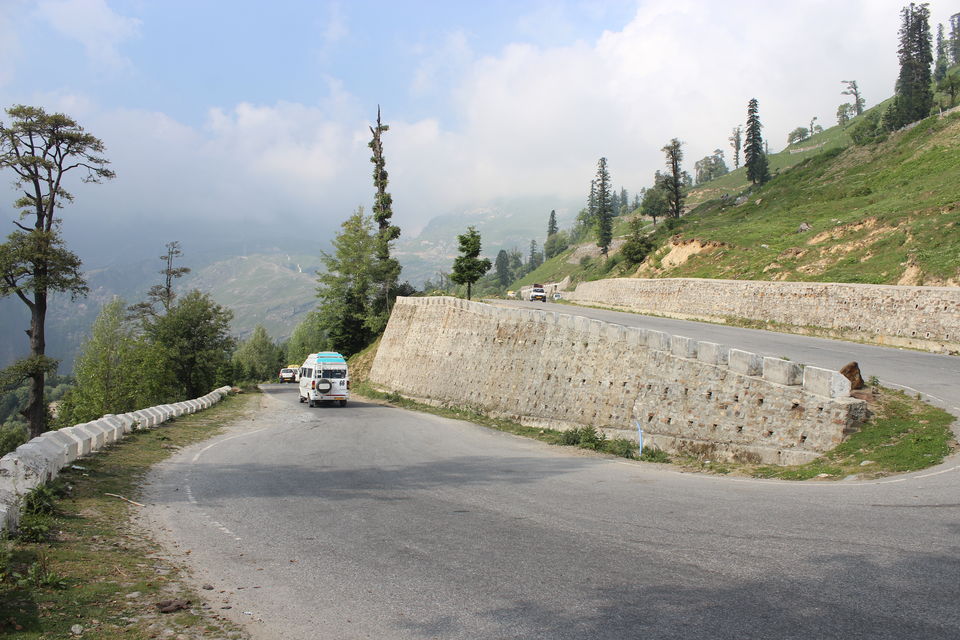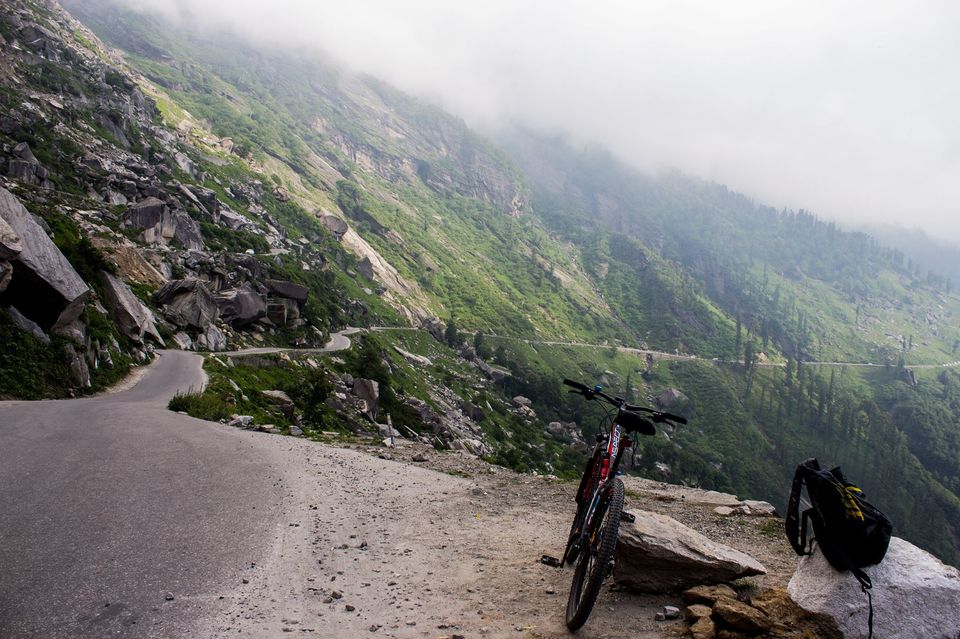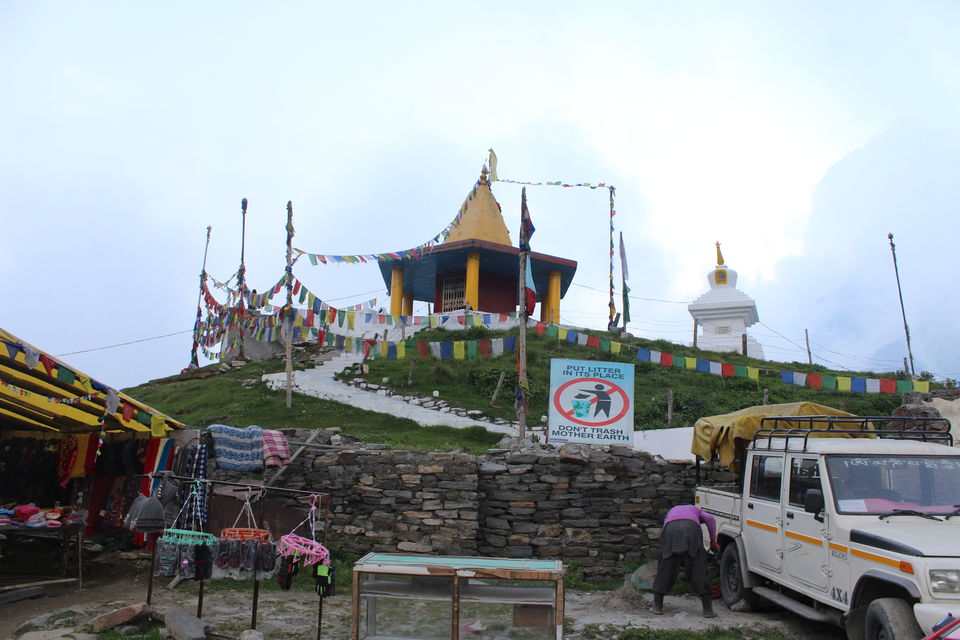 Marhi To Sissu Via Rohtang Pass (13,000 ft) - 50 km
Last night was a disaster as the heavy downpour got almost all our clothes drenched as water started seeping into the tent. Some how everyone managed to get through the night of misery especially after being extremely tired from the climb on Day 2. The picturesque view we woke up to in the morning made us forget about the night and after a good breakfast we left for Rohtang Pass. It was about 18 kms from Marhi and the ride was tough owing to the cold weather and steep climb. By early afternoon we had reached Rohtang ;the first pass in the journey . We spent some time there playing in the snow (For some of us it was our first sight of snow in life). The afternoon route was the best with 32 kms of downhill ride.It felt so good not to pedal and zip past everything at good speed!!.Sissu is an amazing place with lot of greenery and the Chandra river flowing with you throughout the journey. We camped in for the night at a forest and was taught how to pitch a tent. Later on at night I had my first attempt of shooting the night sky . Had a good sleep especially after the horror at Marhi.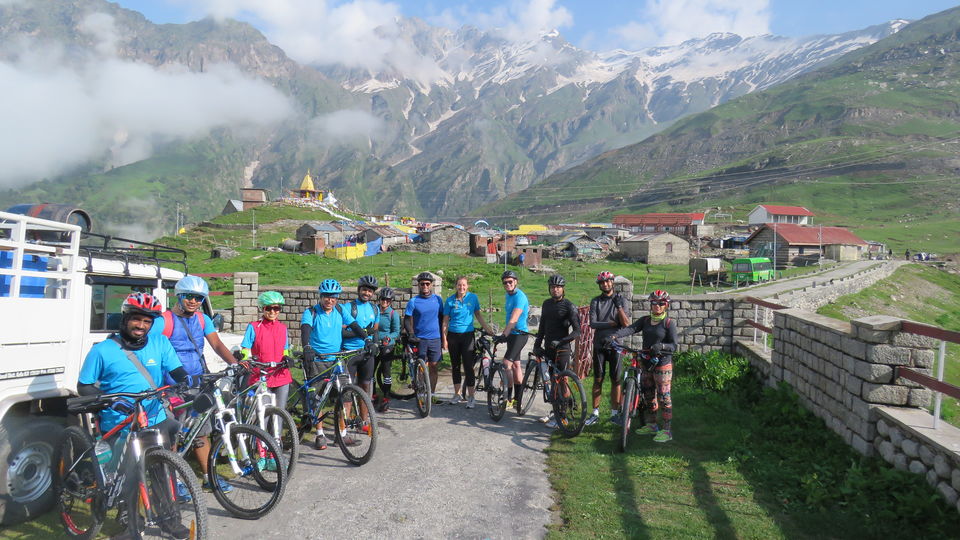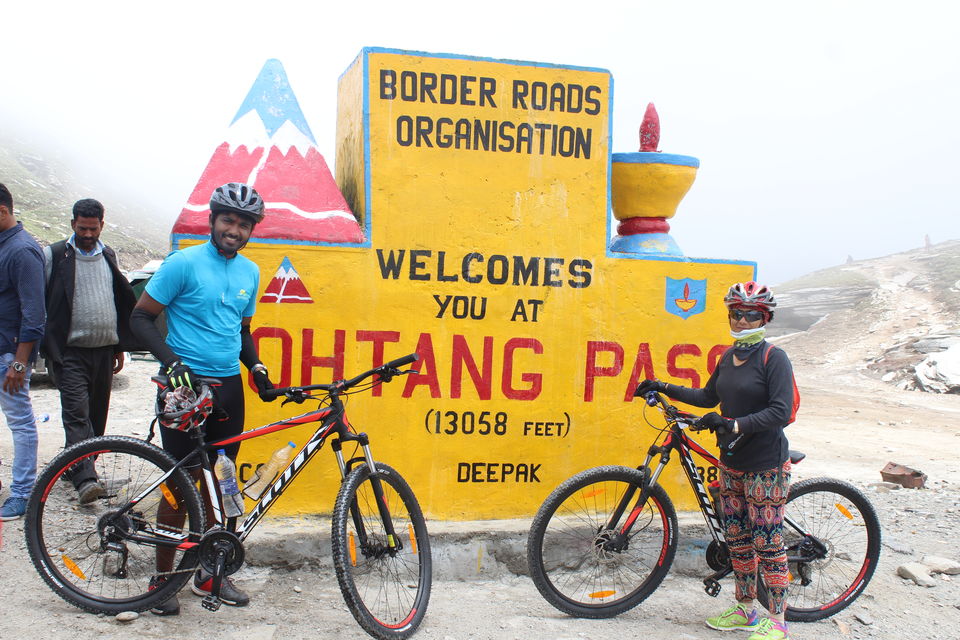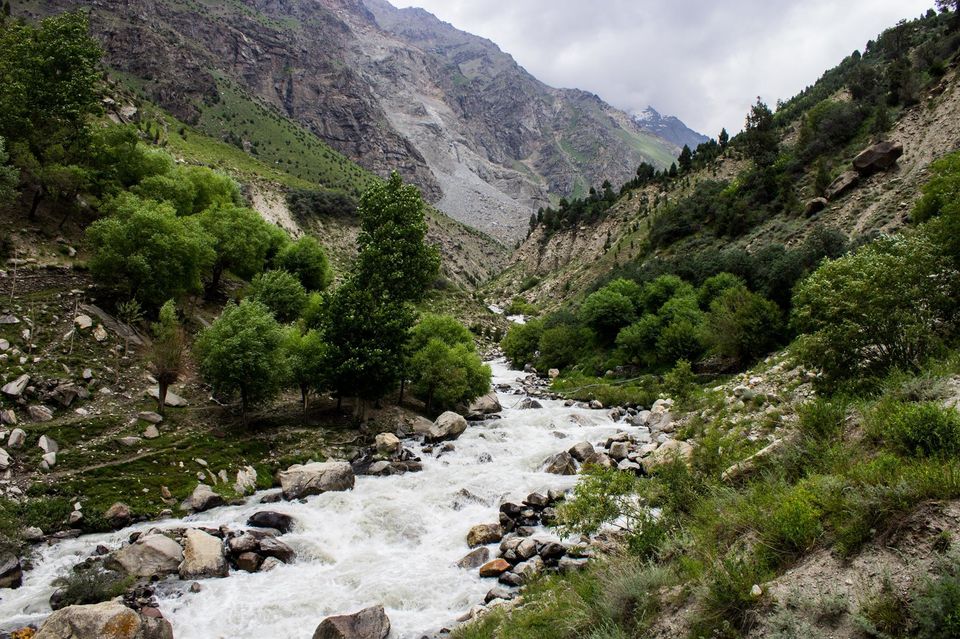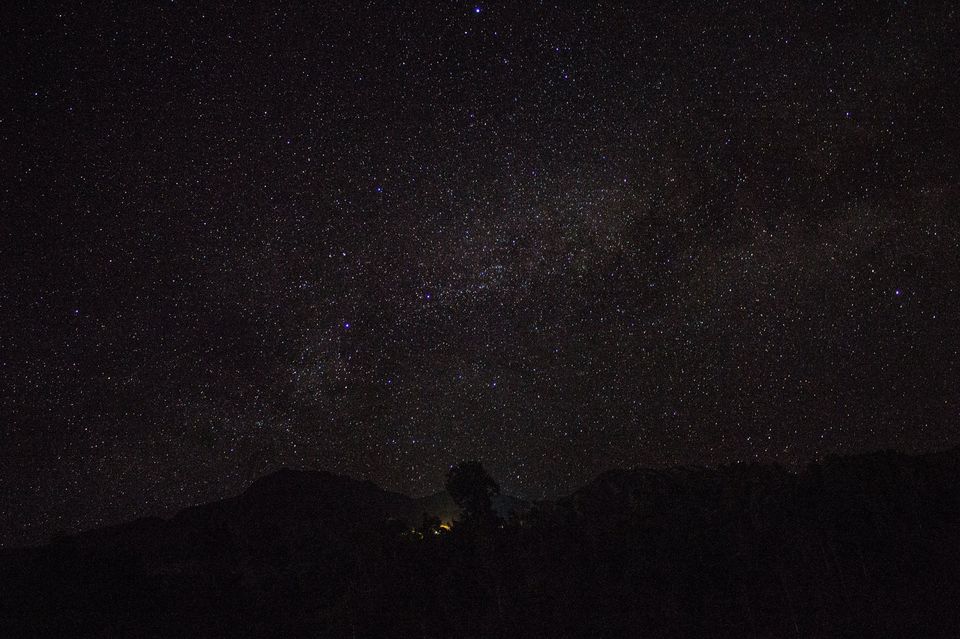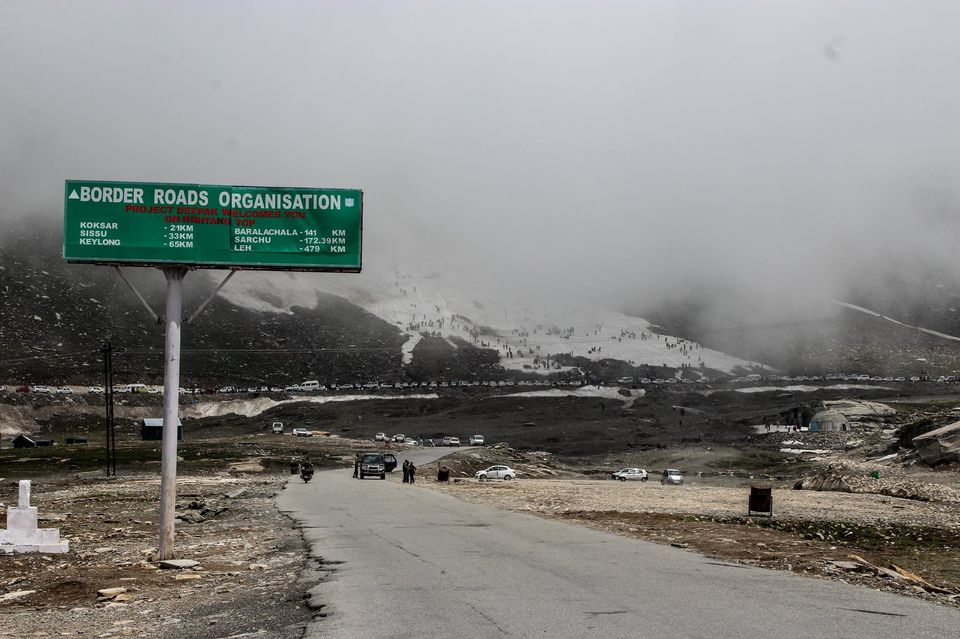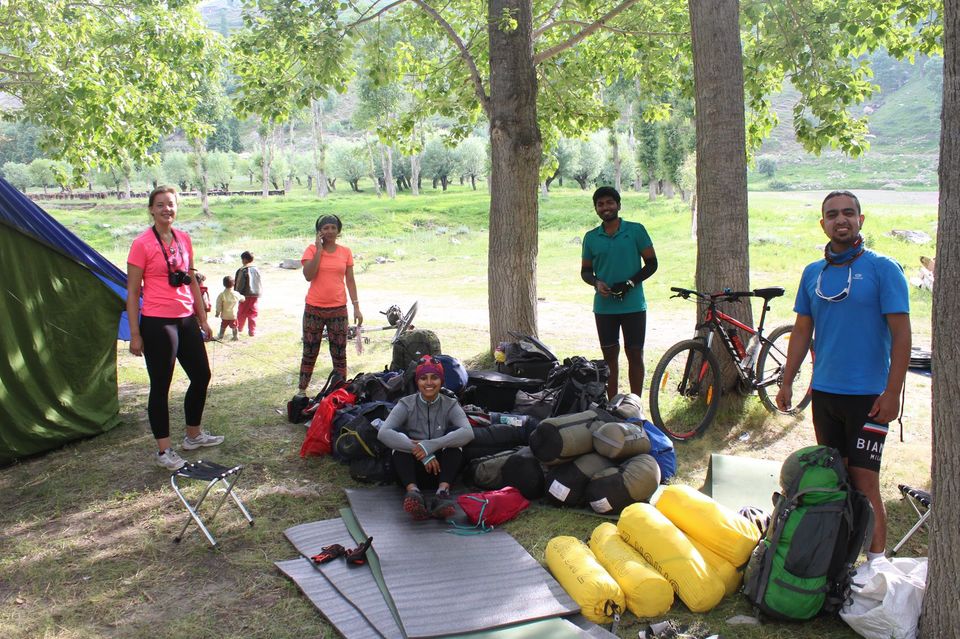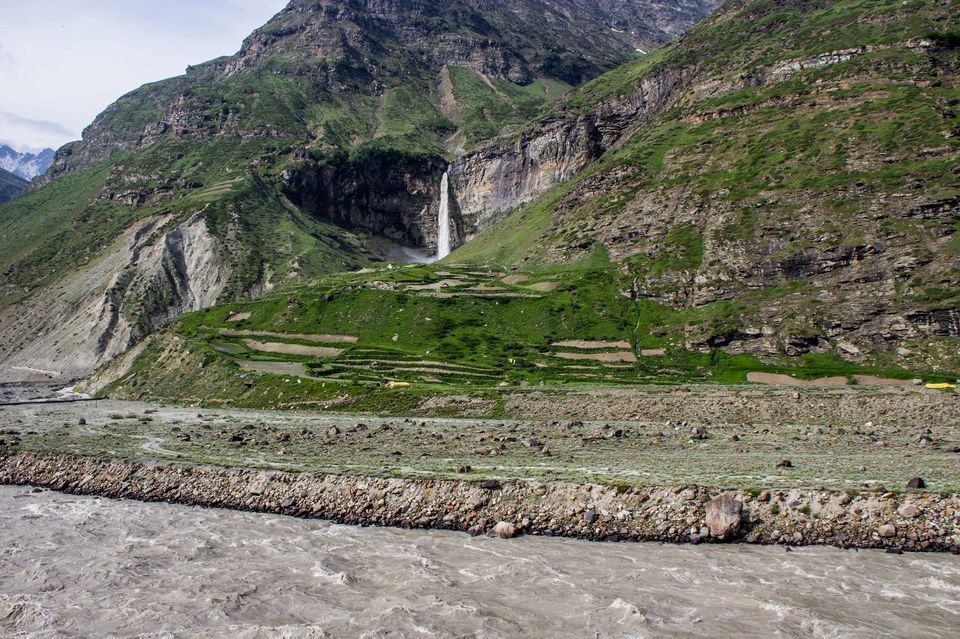 Sissu (10,200 ft) to Jispa (10,500 ft)-55 kms
After a hearty breakfast (thanks to the amazing cook of Bikat who kept us fed always) we had almost left but then some of the cycles had problems and needed a tune up. Once it was done we left for Keylong, the route began with a steep climb which was then followed by declines. Chandra River and Bhaga River at Keylong merge to form the Chandra- Bhaga River; where in you cross the Tandi steel bridge. It wasn't part of the itinerary/route but a small group of us participants took a detour through Keylong market to see the local life and the village. Here we got to try the authentic 'Chow Mein'. After lunch it was a good 8 kms of steep climb in the hot sun and with the heavy lunch it seemed almost impossible to go ( I guess lunch should be taken lightly!). By early evening we reached Jispa after a tiring session and a near miss collision with a car. On reaching Jispa we realized that we were camping by the banks of the Bhaga River. We pitched tents on our own and got lessons on how to clean our cycles and those of you who wish to take a shower can experience a bitter cold water shower too.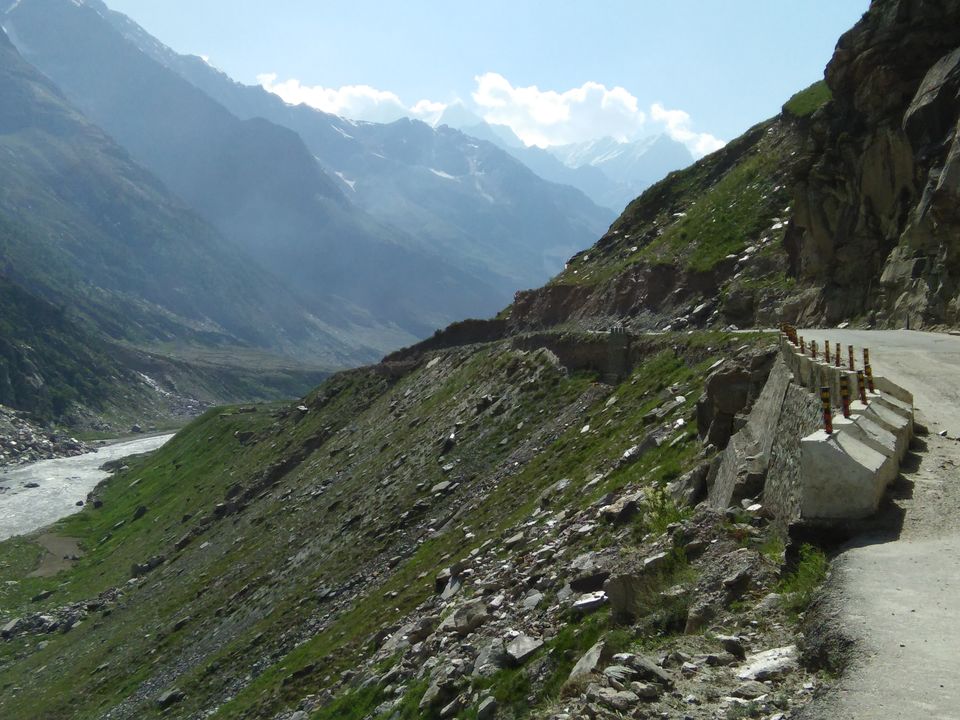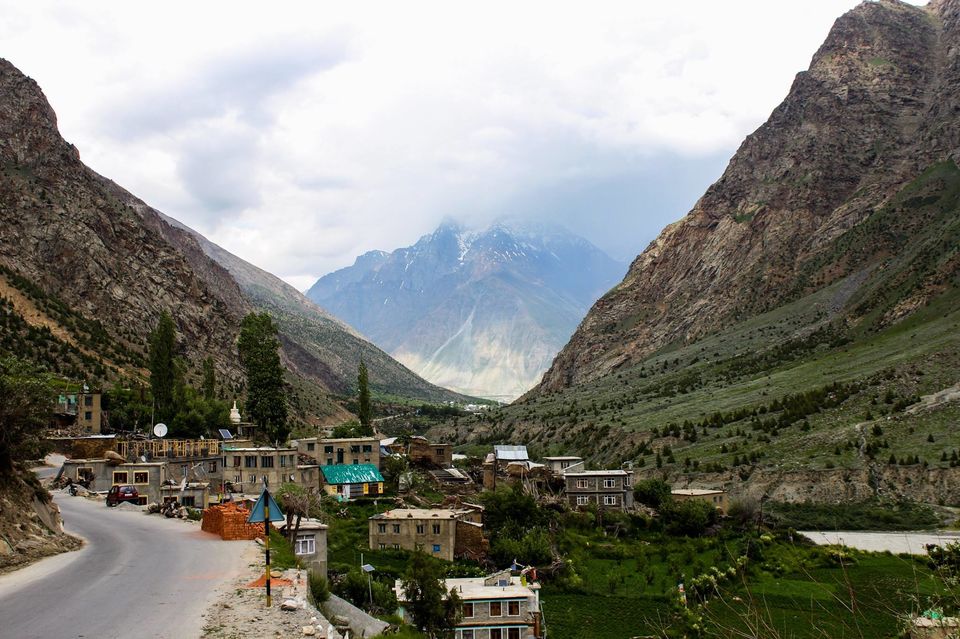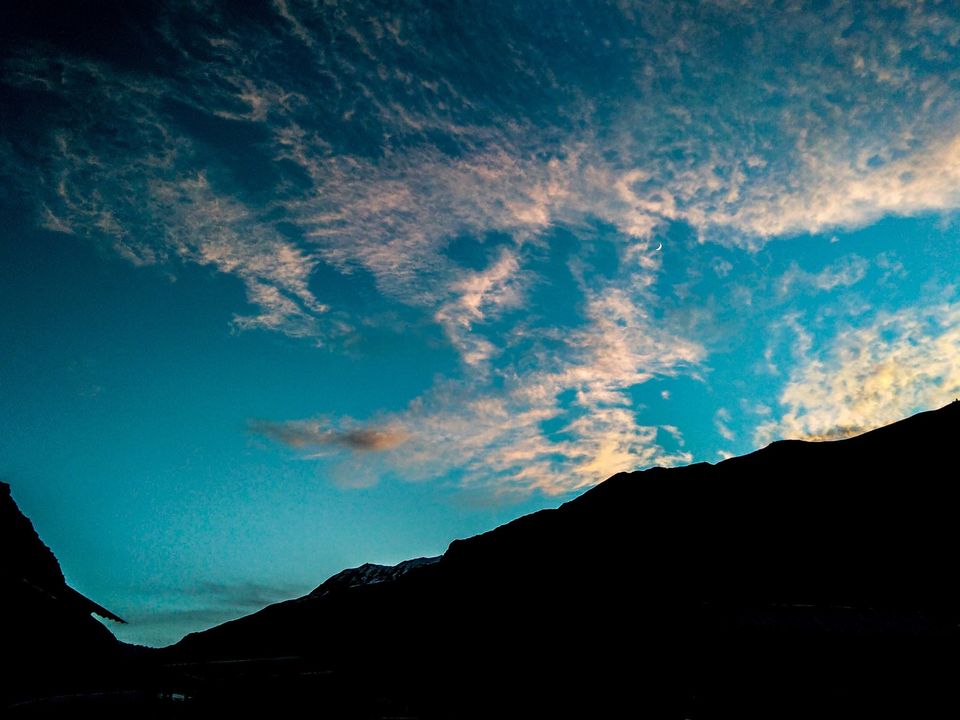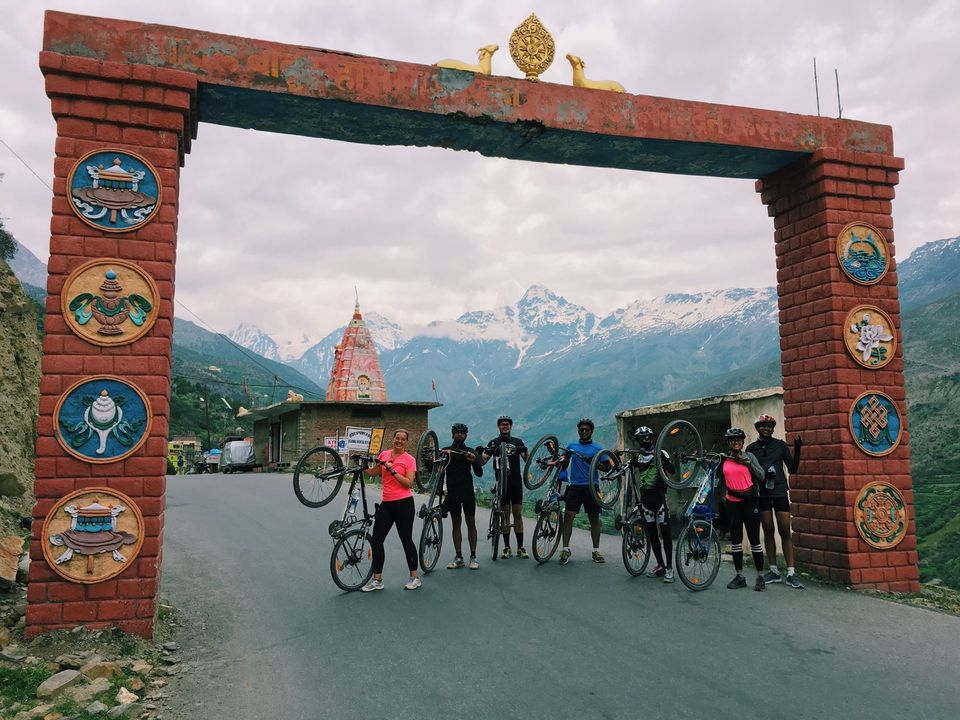 Jispa (10,500 ft) to Zing Zing Bar (14,000 ft) - 36 km
The day started off with a good weather and we decided to head start to our next destination; Zing Zing Bar (not a bar, it's just the name of the pass). Our campsite had other travel groups and bike riders and on having a casual conversation with one of the riders we came to know that the route to Zing Zing bar was blocked due to a massive landslide. We decided to hold our movement for the time being till further news arrived and waited till afternoon. By around 3 pm we had decided to start moving towards Zing Zing Bar using our support vehicles ( Support vehicles are the ones that carry our bags and supplies and in case of an emergency as in if you aren't feeling well; you can climb on board till you feel better or skip that part of the journey as they follow closely behind the cycling group.). Since morning as the roads were blocked ; there was a huge vehicular Queue to cross Zing Zing bar. We were stuck in traffic for about 4 hrs that it got really late and about 7 kms away from Zing Zing bar ,our expedition leader decided to camp on the side of the road for the night.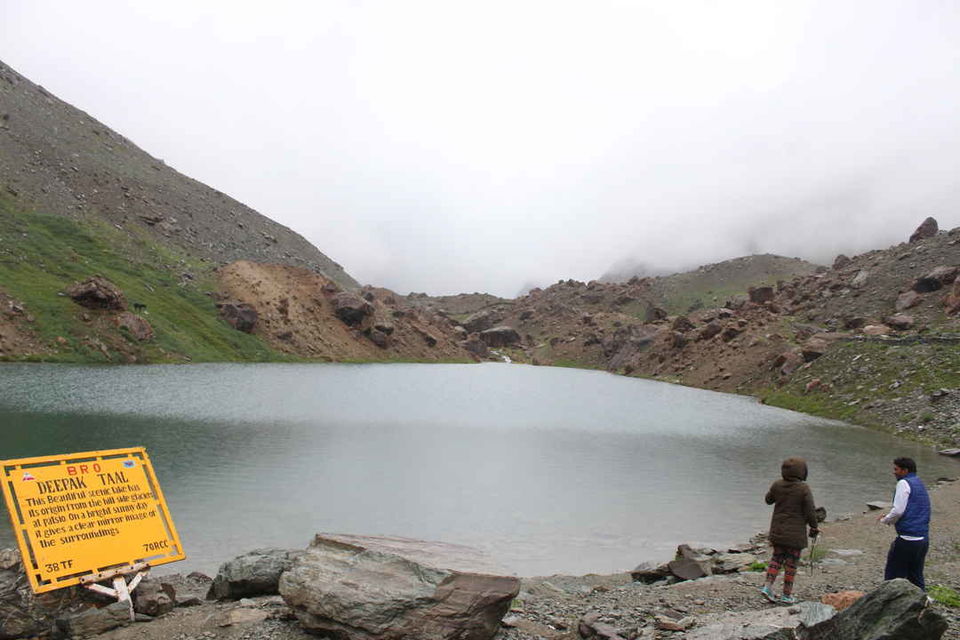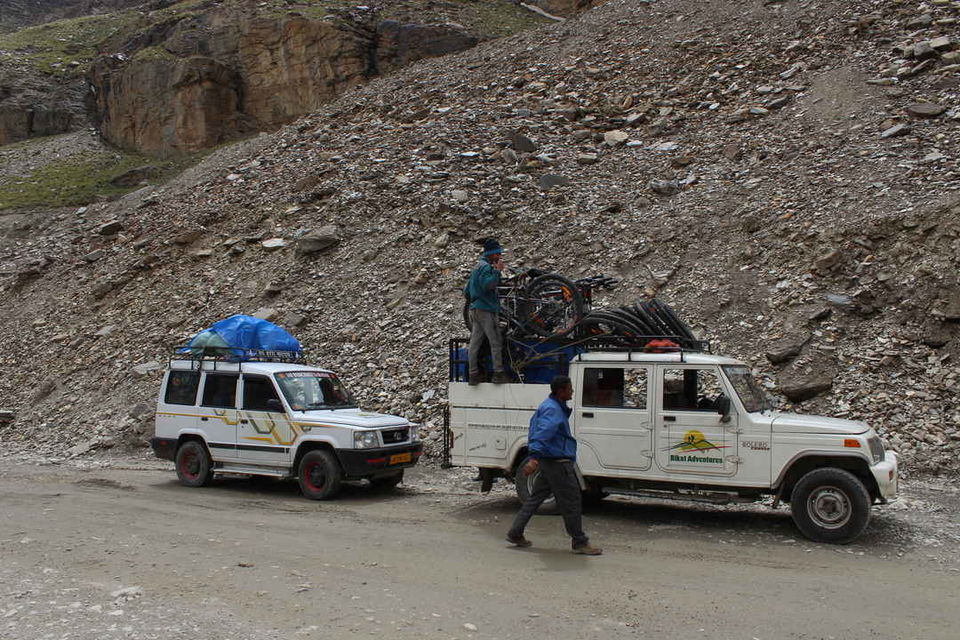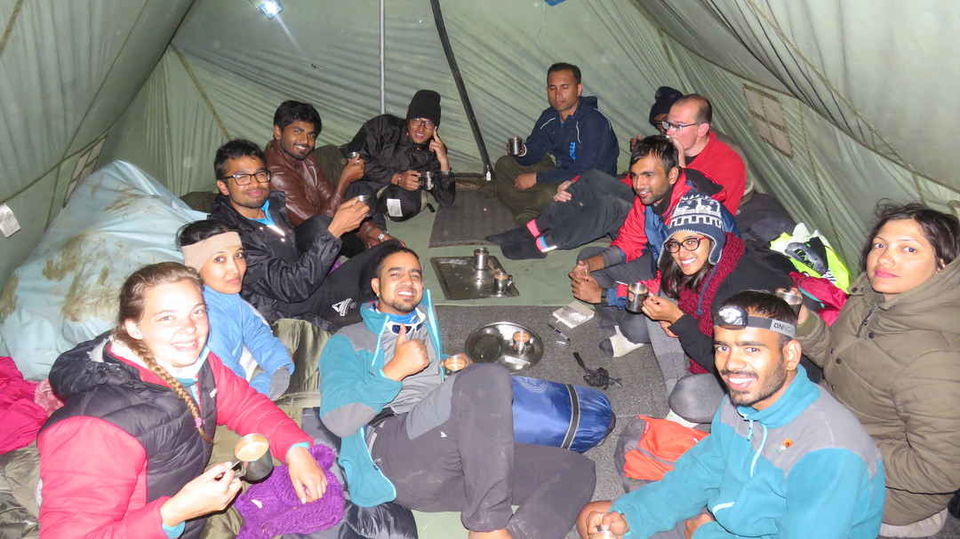 Zing Zing Bar (14,000 ft) to Sarchu Via Baralacha La (16,000 ft) - 50 km
Morning we woke up fairly early and there was a huge debate on where to start from as we had just received news that the Indian Army was working hard at clearing a route. After a general vote which was against the favor of the leader, we decided to cycle to Sarchu amidst the extra distance to Zing Zing bar that we had to catch up while fighting the bad climate looming overhead. Just as we had decided we saw the English guy cycling past our camp,(oh..i forgot to mention him, we had met this person yesterday and he was on this cycle expedition from Thailand to Ireland!!!), seeing him brought our hopes up. To Zing Zing bar it was a good gradual climb with slight drizzle and we had to pass through the landslide area very slowly as that portion of road was one big water body with a steady good current and huge boulders hanging loosely. Finally we reached Zing Zing bar and the next target was to cross Baralacha La pass which is also locally called as the 'moody pass' due to its unpredictable weather conditions. It was a 21 km steep climb with hairpin curves. The climate started deteriorating to a good rain and it was getting very cold and the climb with this sort of environment was taking a heavy toll on our bodies. There were times when we were advised to stop as the climate was at its worst and we were dripping wet and ice started forming on our gloves and clothes due to the sudden temperature dip as we started reaching the pass. Baralacha La was indeed turning out to be a nightmare!!!. Sum how I kept pushing myself amid a lot of my team mates stopping for the day.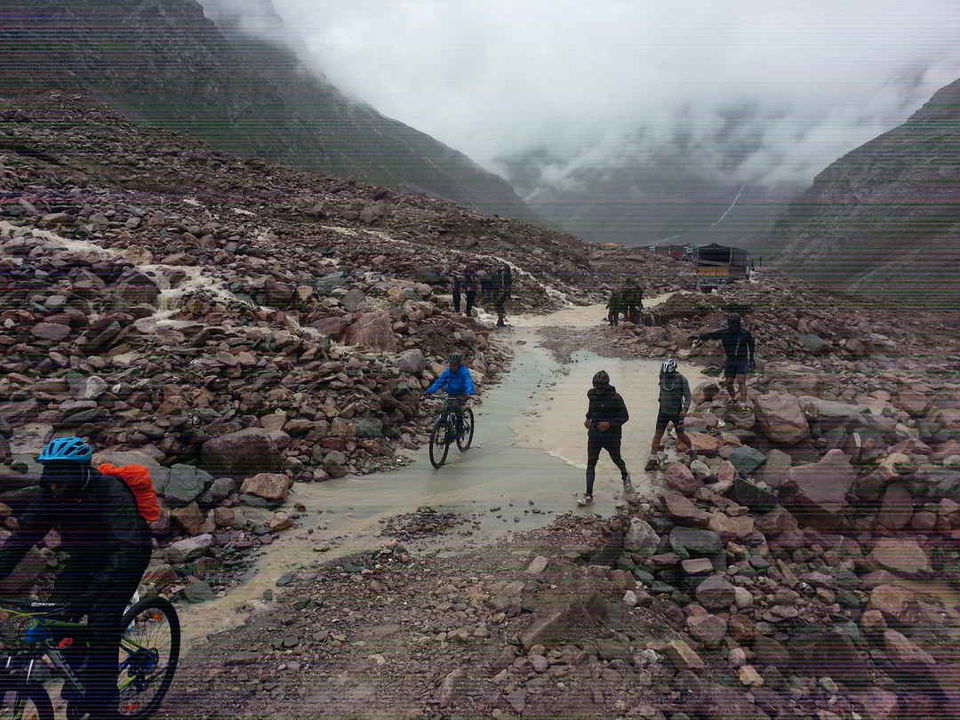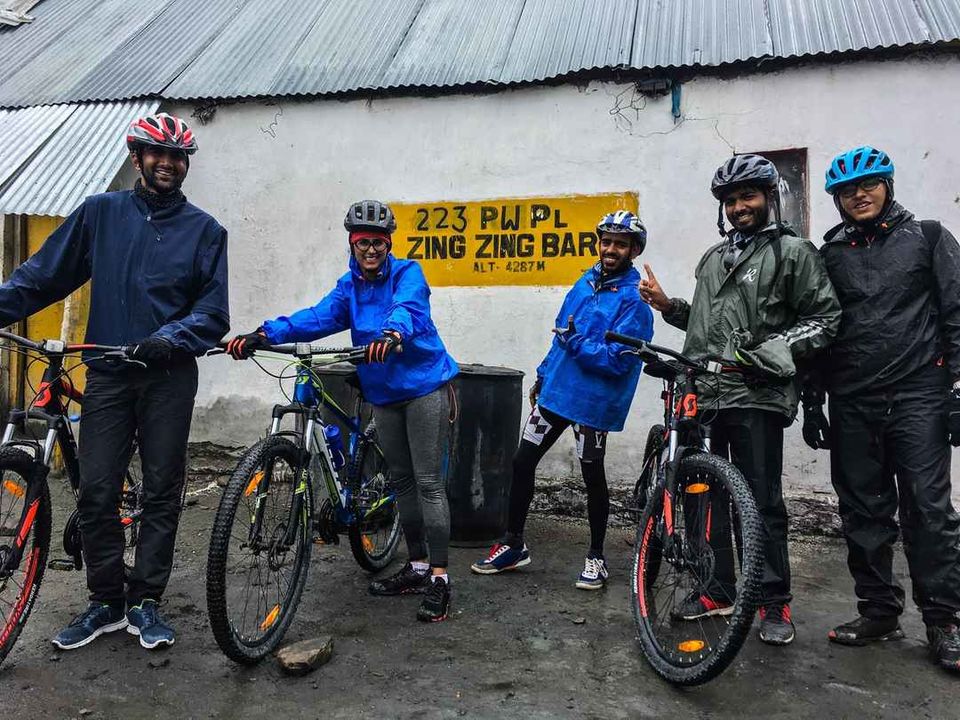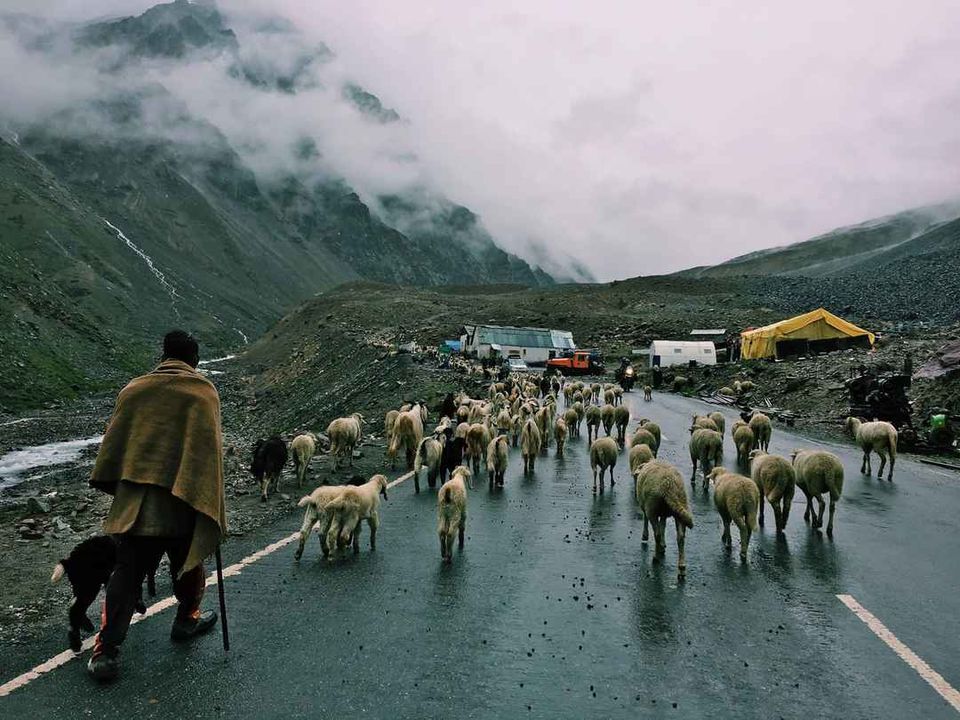 As we neared Baralacha La with another 10 kms left, we had to cross the Deepak Suraj Lake. Just a few participants was cycling at this point and as we were cycling along the lake a landslide started .We were certain that this was the end as we were completely exhausted to push harder and like a life saver few of our crew members came running and started pushing our cycles. It was the most scariest incident for me till date.
We were soaking wet and had still 5 kms left to reach Baralacha La. Very Slowly few of us reached Baralacha La and then we had a descent. The downhill would have been a welcoming sight but with the cold wind and rain blowing against us; our body and fingers started becoming numb. Things were quickly turning ugly. While going downhill I couldn't hold the brakes due to frostbite and I knew I was going fast but there was nothing i could do to stop.The next thing I remember was the face of a truck driver who came to my rescue. Apparently I had crashed and was lying on the road for quite some time as my support vehicle was behind with the other cyclists. After a while I got to my senses and I slowly started pedaling to the camp site which was still another 20 kms to Sarchu( our actual final point for the day). I had made it to an intermediate Camp and could find that only 4 out of the 11 had made it till here. We had to cycle another 20kms to Sarchu from the intermediate camp but it was decided against it due to the bad weather and the evening falling on us.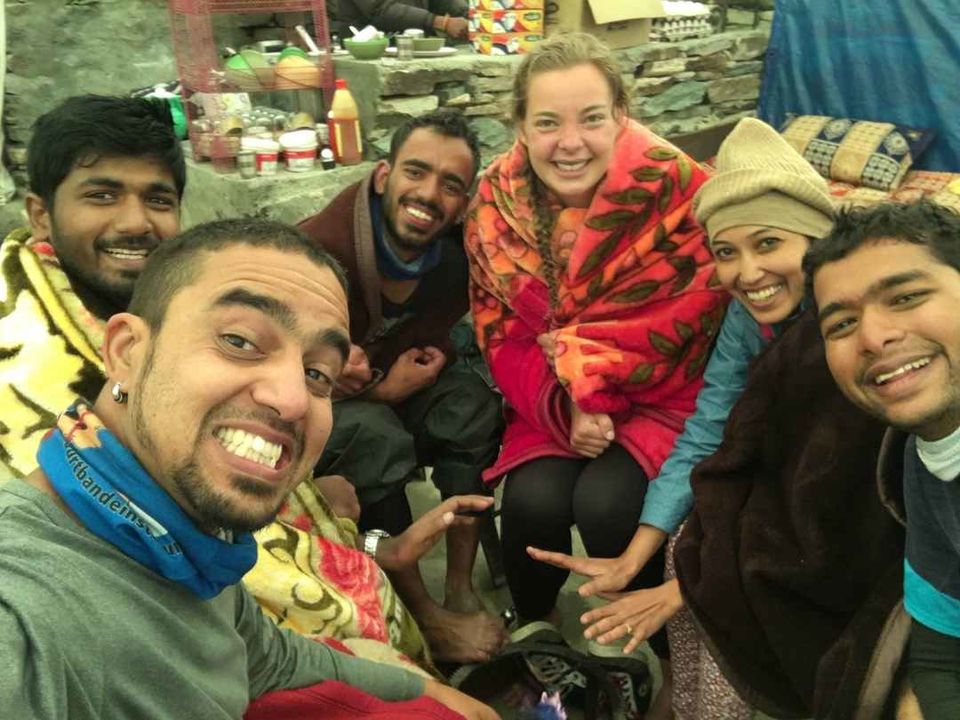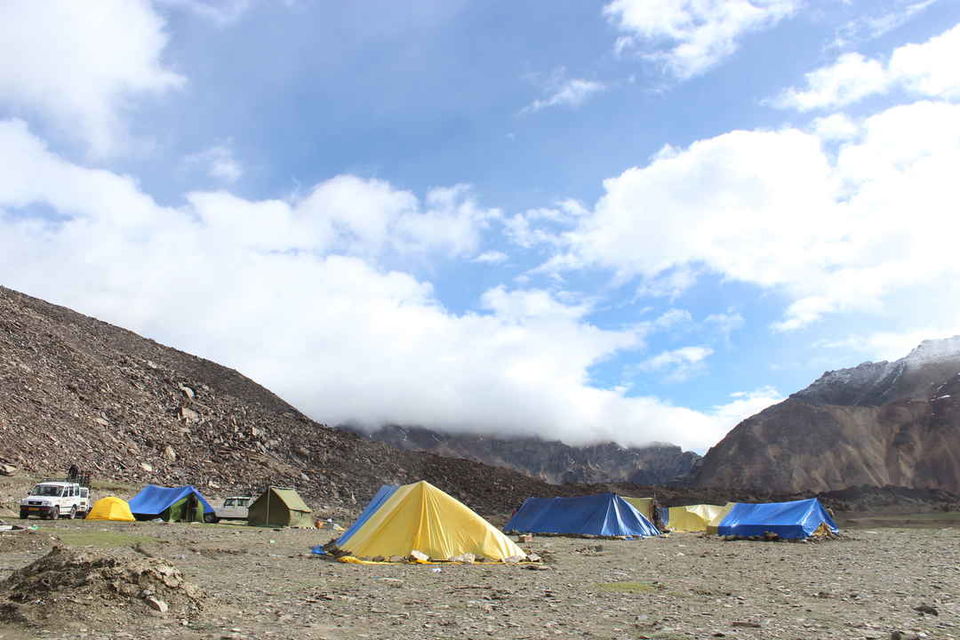 Baralacha La to Pang Military base (15,640 ft) via Sarchu & Nakee La (15,547 ft)
To catch up with the previous days distance we had to travel in the support vehicle the entire day and even cover that day's route in the support vehicle including the famous '21 loops of Gata' that zigzags all the way to the summit of Nakee La. The route comprises of crossing the border into the Jammu and Kashmir state as well .By early evening we reached Pang Military base( the world's highest military transit base) and luckily got to call our loved ones from the military camp.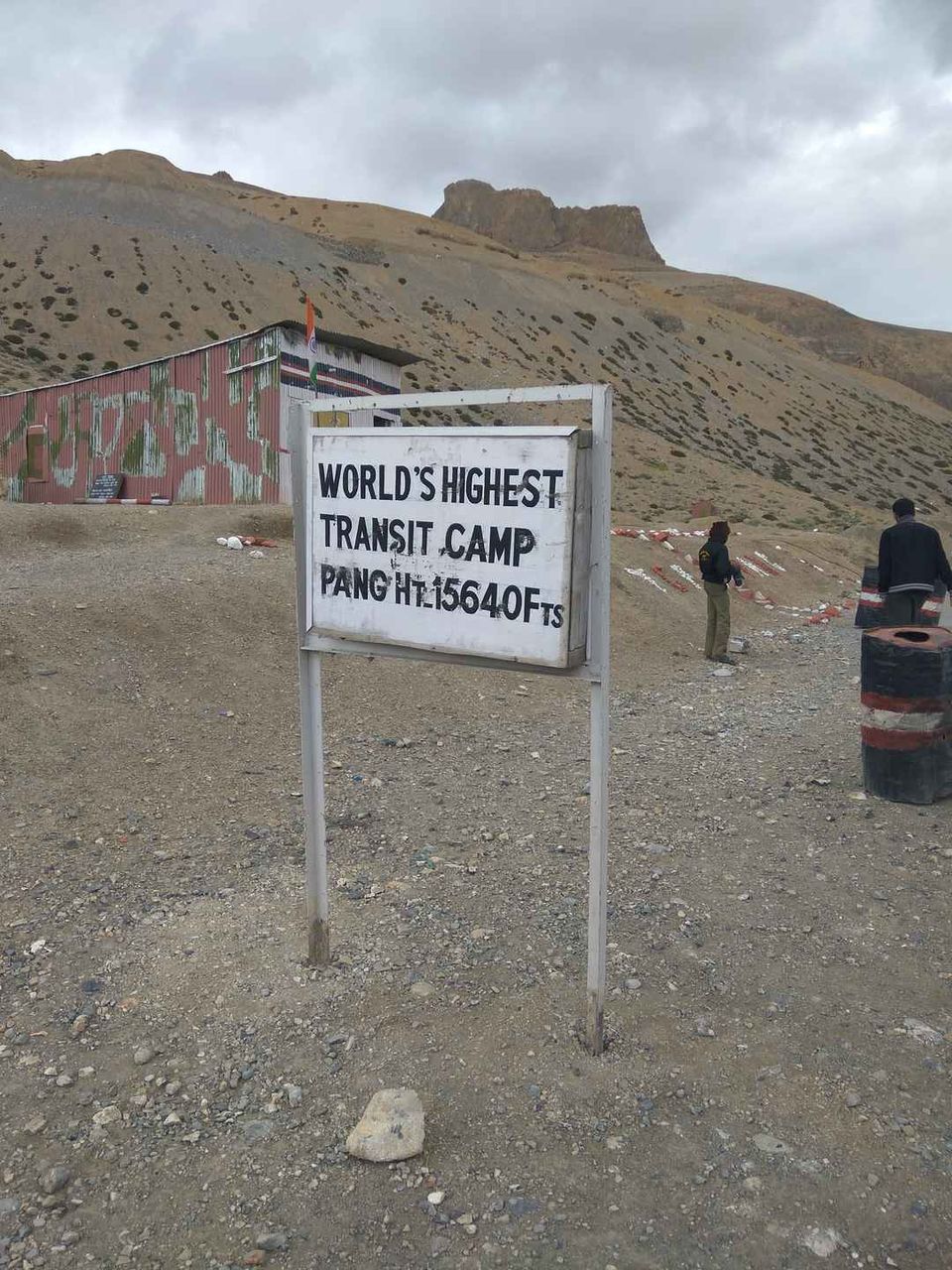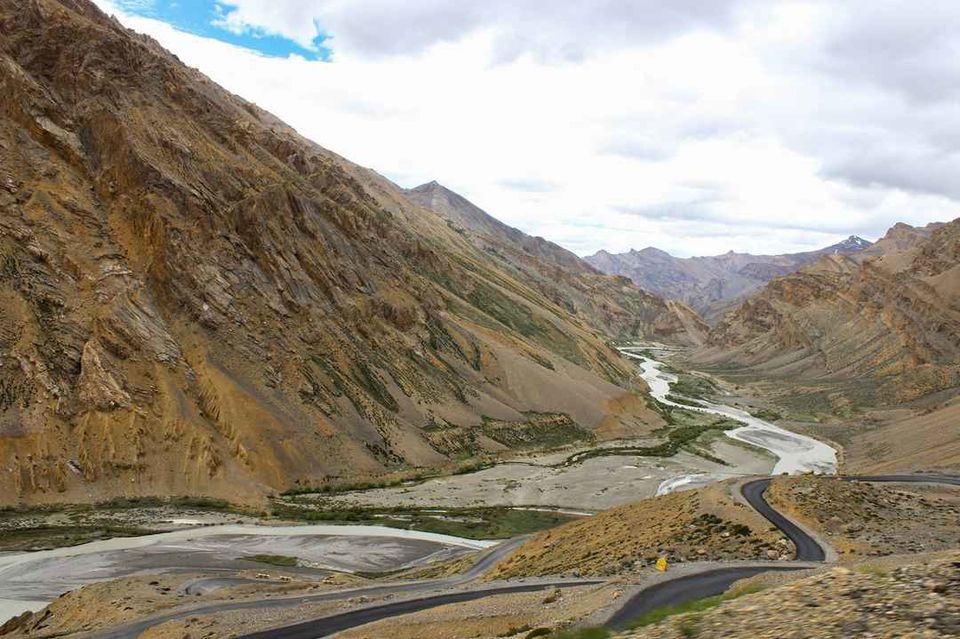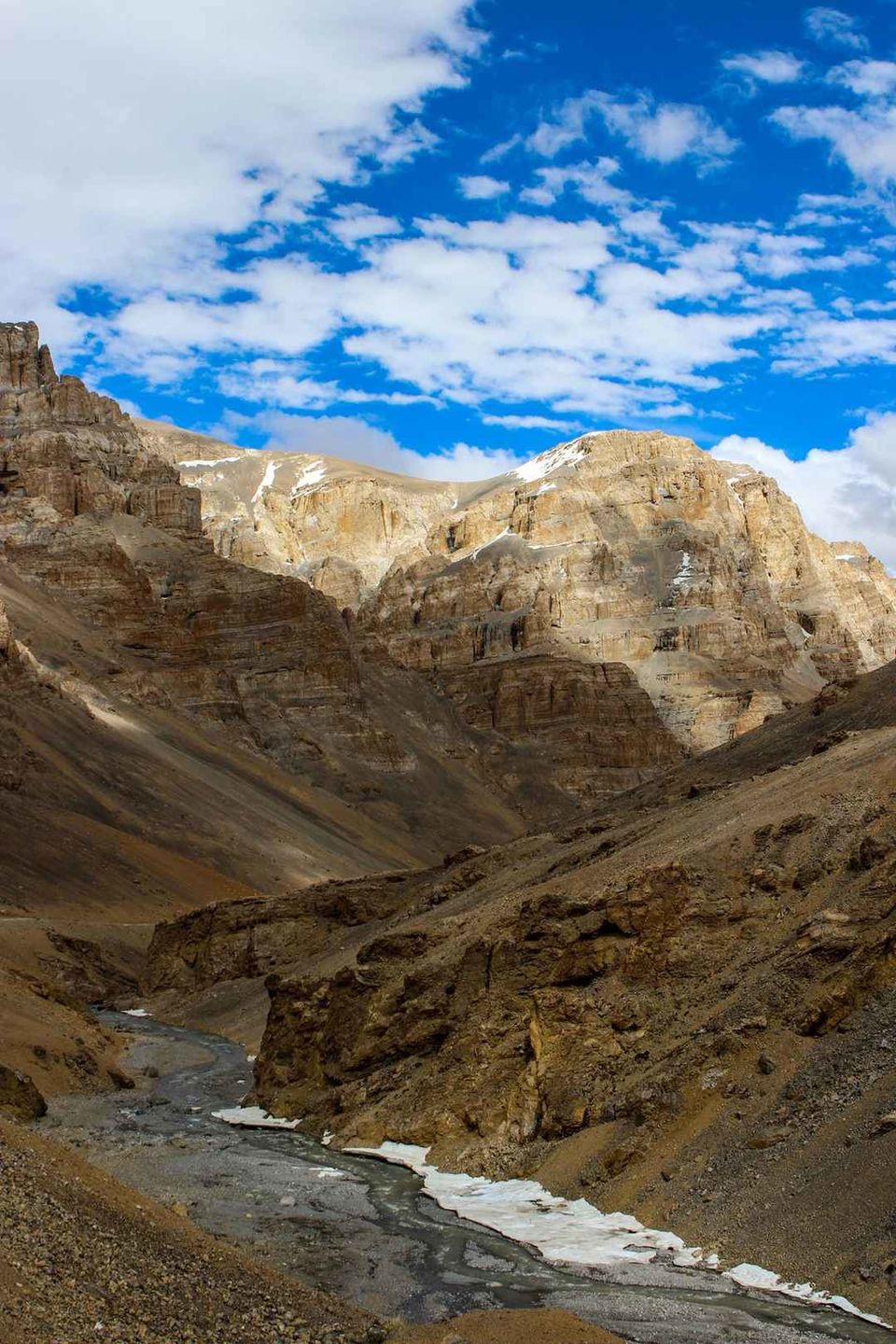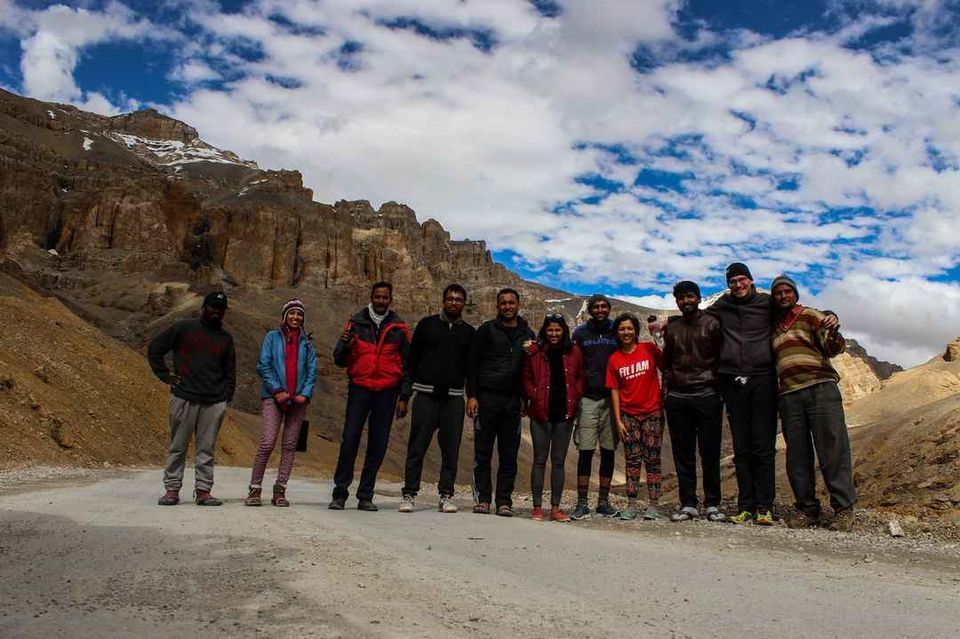 Pang Military Base (15,640 ft) to Tso Kar Lake (14,860 ft)- 42 km
The days ride starts with an 8 km climb to the Moray Plains & from there it's a straight 36km ride to Tso kar with straight plain roads and a good picturesque view of the mountains on both sides. The lake Tso Kar is a bit far away from the main road and upon reaching; it was a sight worth the detour. It's a huge salt water lake surrounded by snow capped mountains. The reflection of the mountains and sky on the still lake created the picture perfect shot. The route till the detour towards Tso Kar lake is easy and the detour is an unmarked road thereby you will be riding on sandy stretches which can be difficult and the make sure you have a guide or working GPS in hand to find the lake . We were at the base side of Tanglang La and had to be well prepared for tomorrows hard ascend.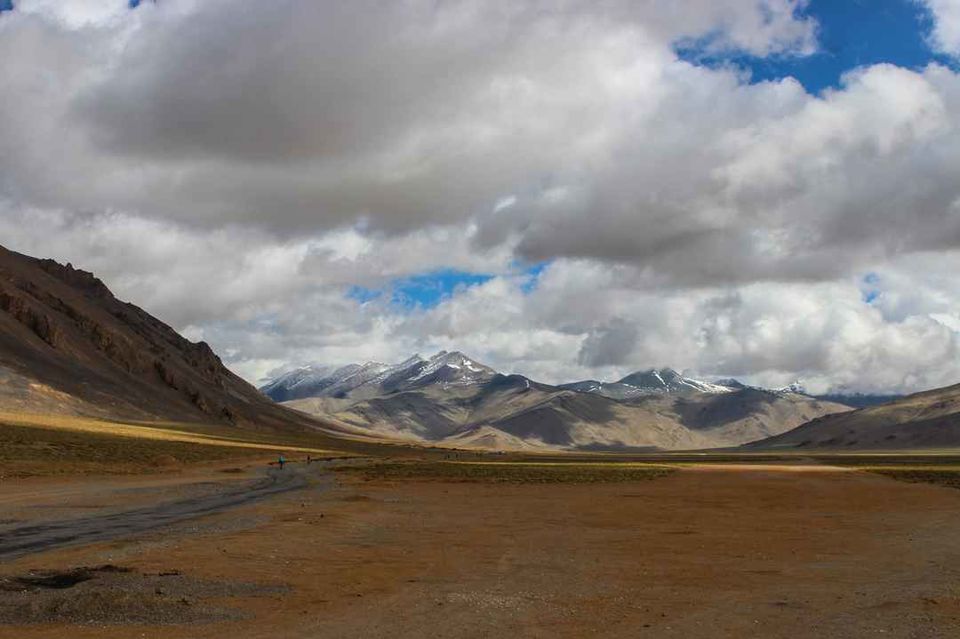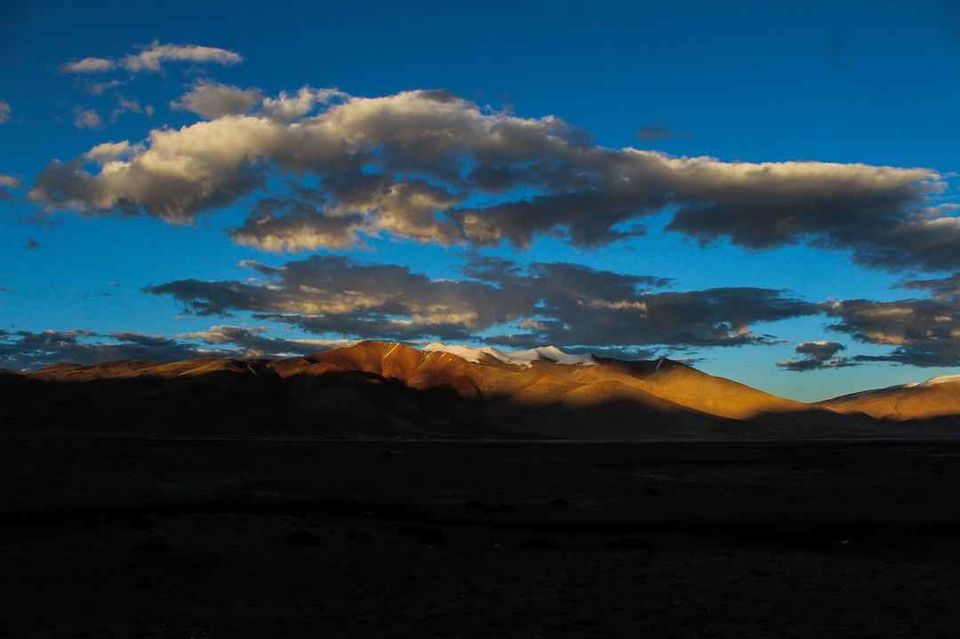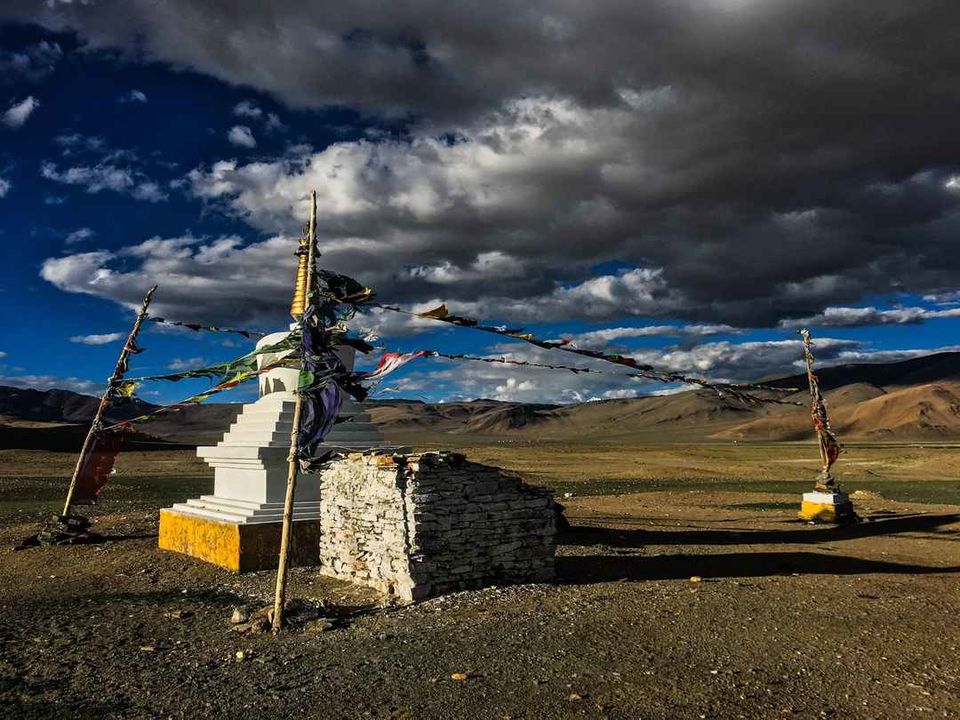 Tsokar Lake to Lato village via Tanglang La (17,480 ft) - 53 km
The whole group got up early without even the team leader waking us up. We had to start early today as we were attempting to ascend to 17,500 ft. The way back to the main road from Tso kar lake is a sandy stretch and takes up quite a good deal of your energy. Once we got to the main road, it was a gradual ascend to the mighty Tanglang La. The gradient was getting onto all of us with the passing time and breathing while doing such a cardio workout was getting even tougher. Time to time, I kept thinking i might have to discontinue but my mind kept pushing me forward thanks to my co participants. It was then that we decided to move on as groups by keeping small targets to cover rather than keeping Tanglang La itself in mind. It was the most painstaking day for me but after a couple of hours we reached the top. I couldn't contain myself and the joy of achieving it. Abhi; who was also on the verge of giving up had paired with me and we together had conquered Tanglang la. From Tanglang la to Lato village is then a downhill route but the roads were so bad and especially after the exhausting all day effort, even the downhill ride became tough to execute. On the way we stopped by a military base to call our family and felt fortunate enough to connect to the world. After passing through green fields and seeing a few scattered shops and rest houses we realized that we had reached Lato Village and it was indeed a pleasant feeling.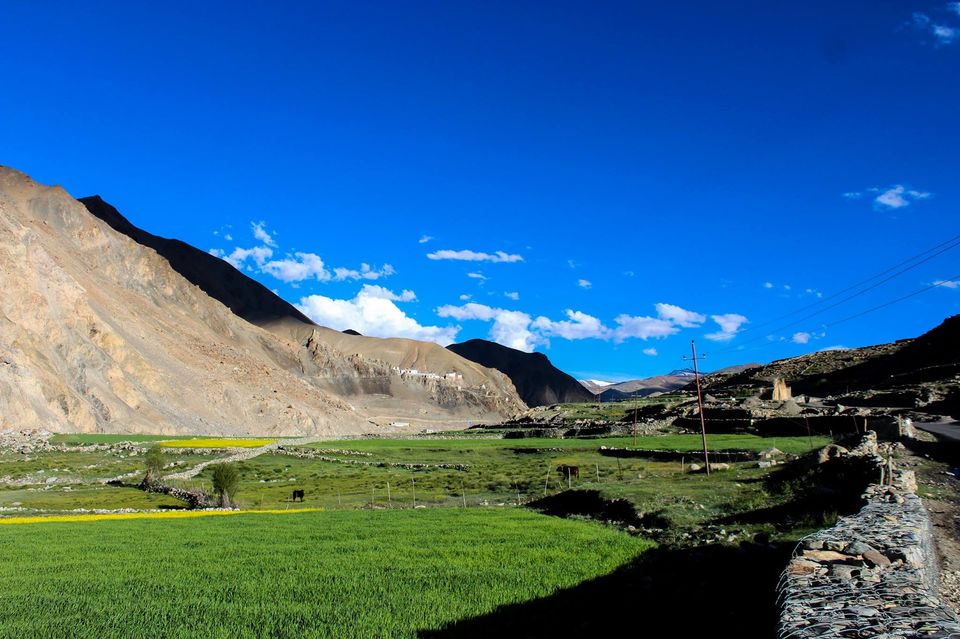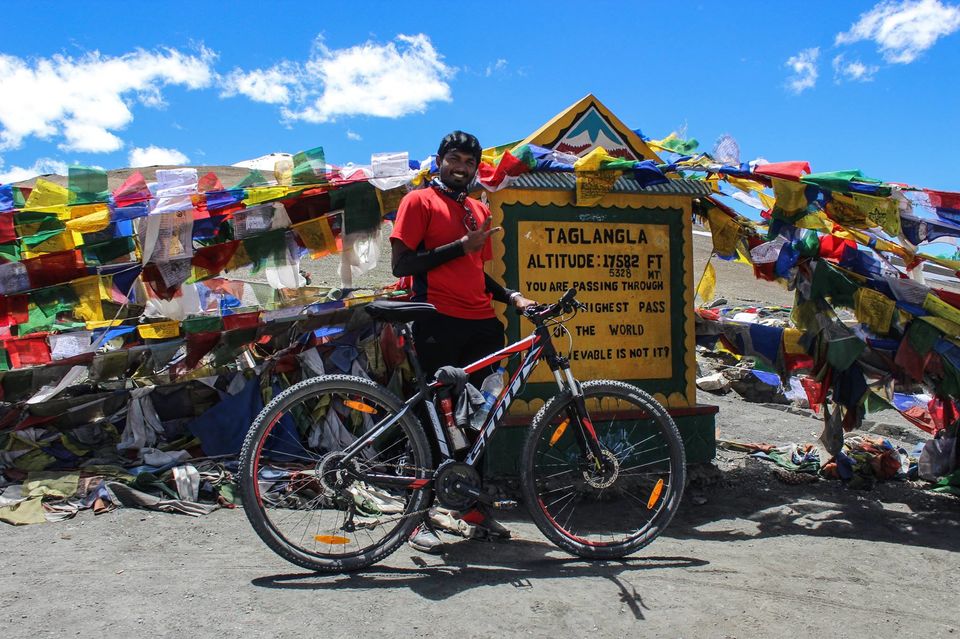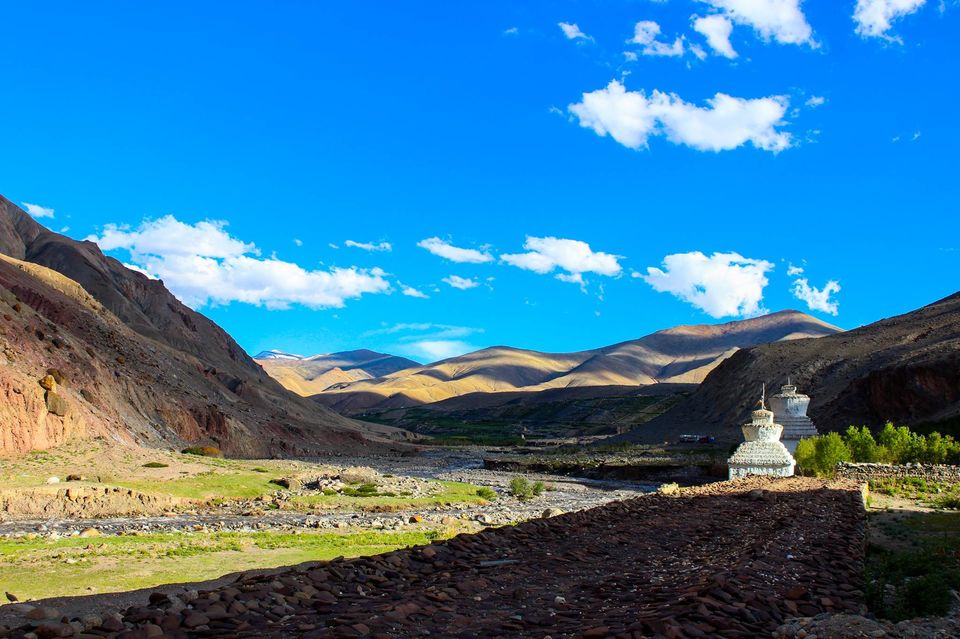 Lato (13,170 ft) to Leh (11,200 ft) - 70 km
The journey from Lato to Leh was deemed as a not so difficult one but then we had a challenge of covering 70 kms in a single day . By far it was the maximum distance we had to cover on a single day in our entire trip. I got up pretty excited thinking only about the hot water shower I could have at Leh. After the grand breakfast we were on our way to the final destination; Leh. Soon we were cruising through the green village which eventually started changing to a rocky desert type of environment. The climate also started getting hotter and the roads even though it was good started having a lot of ups and downs all along. After a couple of hours of passing various military establishments(make sure no photographs are taken here as they maintain a strict vigil against photography and if caught can land you in serious trouble) we reached Thiksey Monastery. We took a halt for about an hour here to explore the monastery and had our lunch close to the Monastery itself. We started towards Leh and the road soon had a bit of an incline and with the sun beating down on us, it was quite a challenge. By early evening finally we reached our hotel and it was so good to finally take a hot water bath. That night we feasted on food so rich in butter and ghee as we totally deserved it.We simply didn't even care as we knew we would require all this energy for the next day.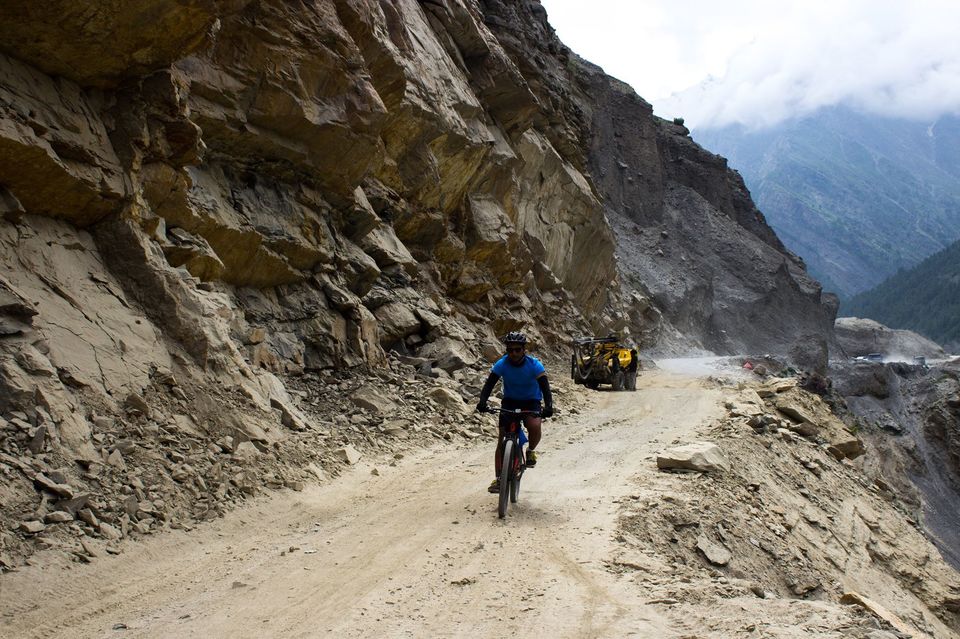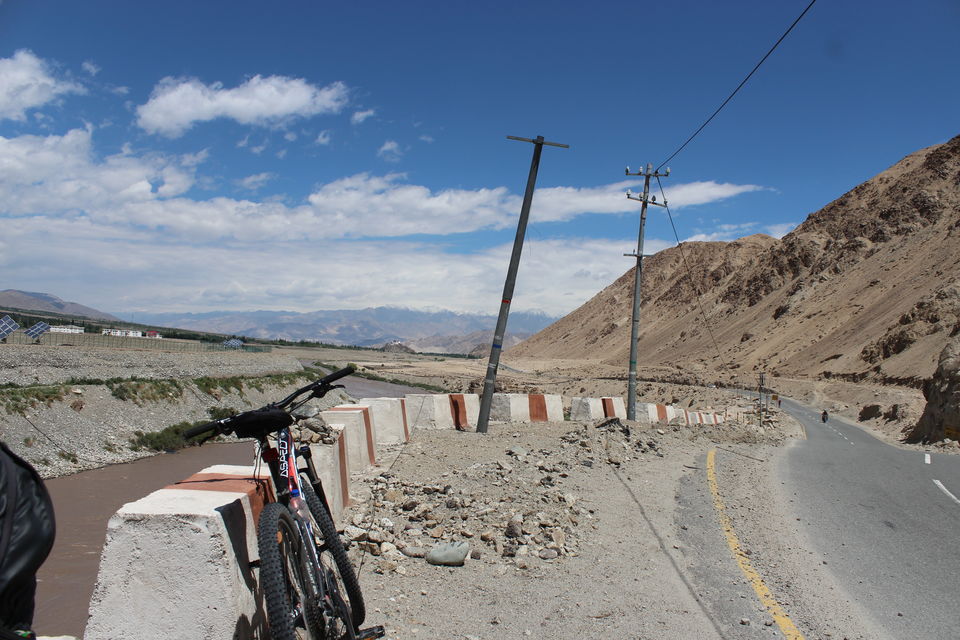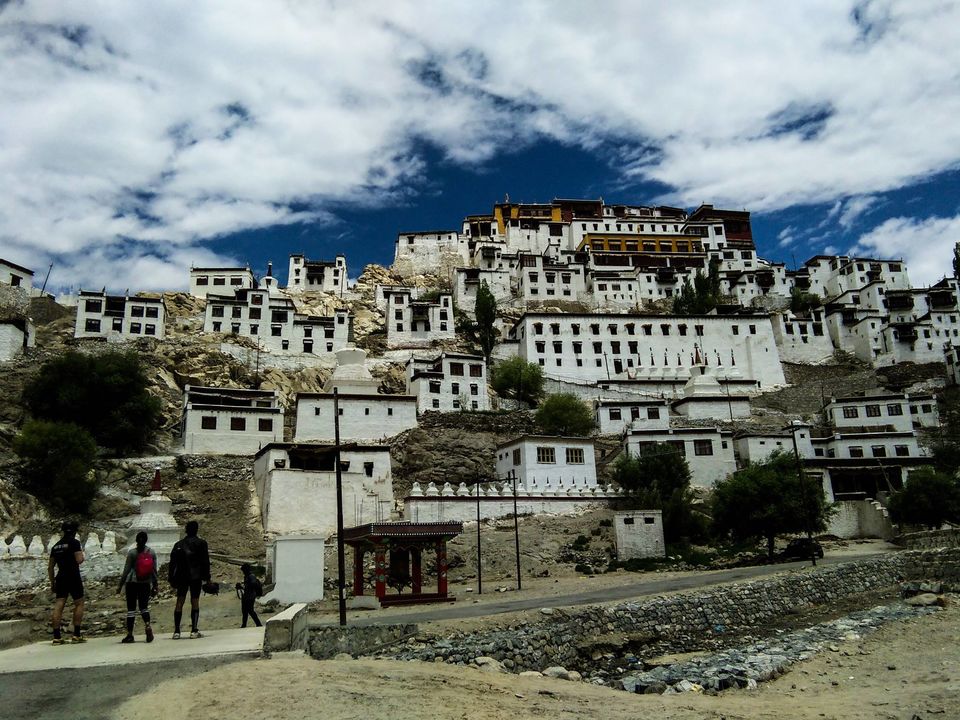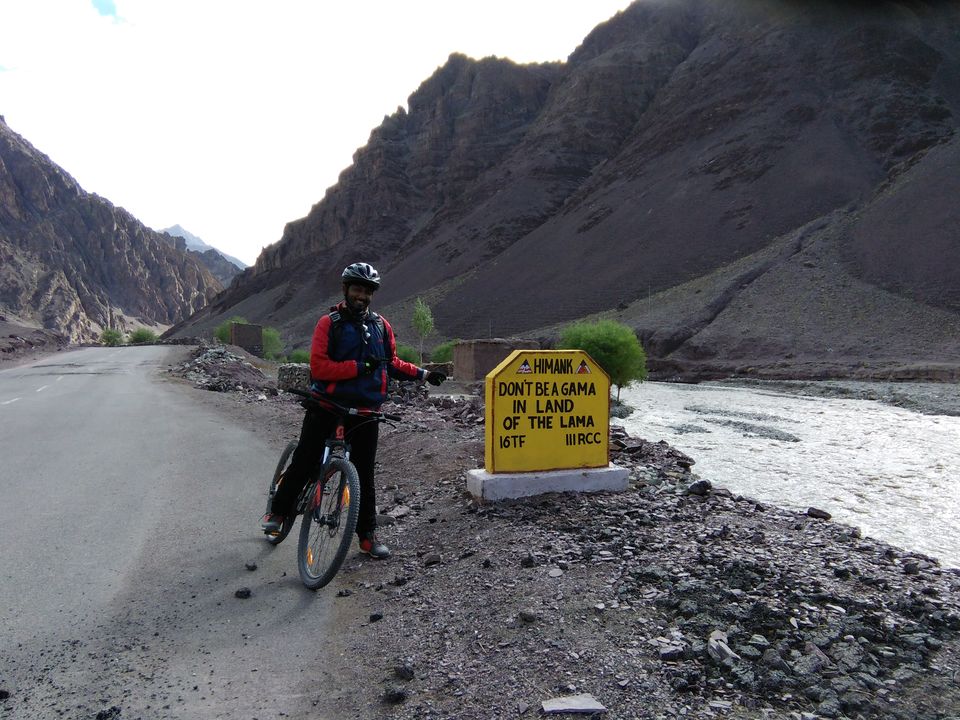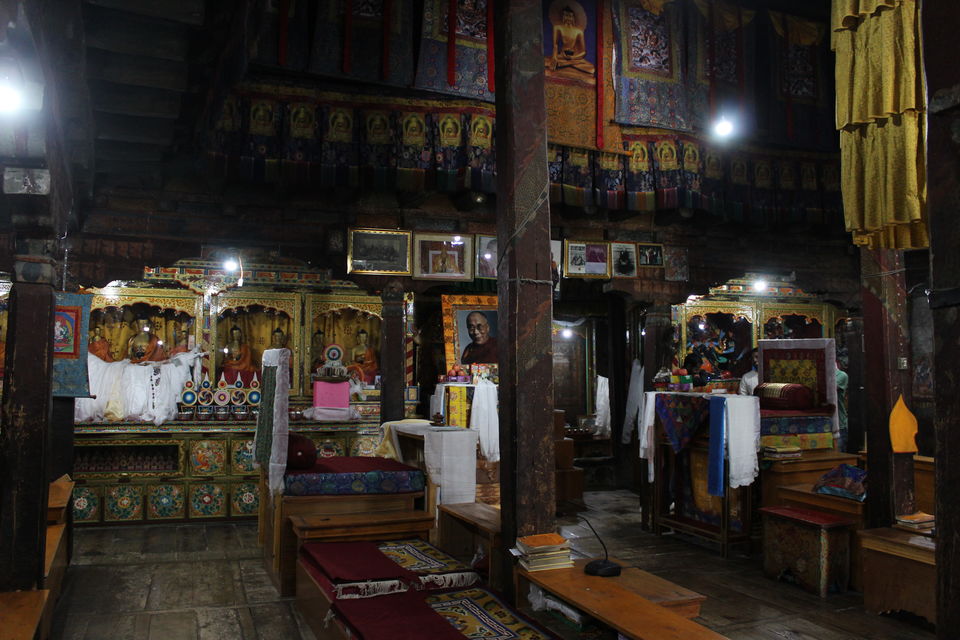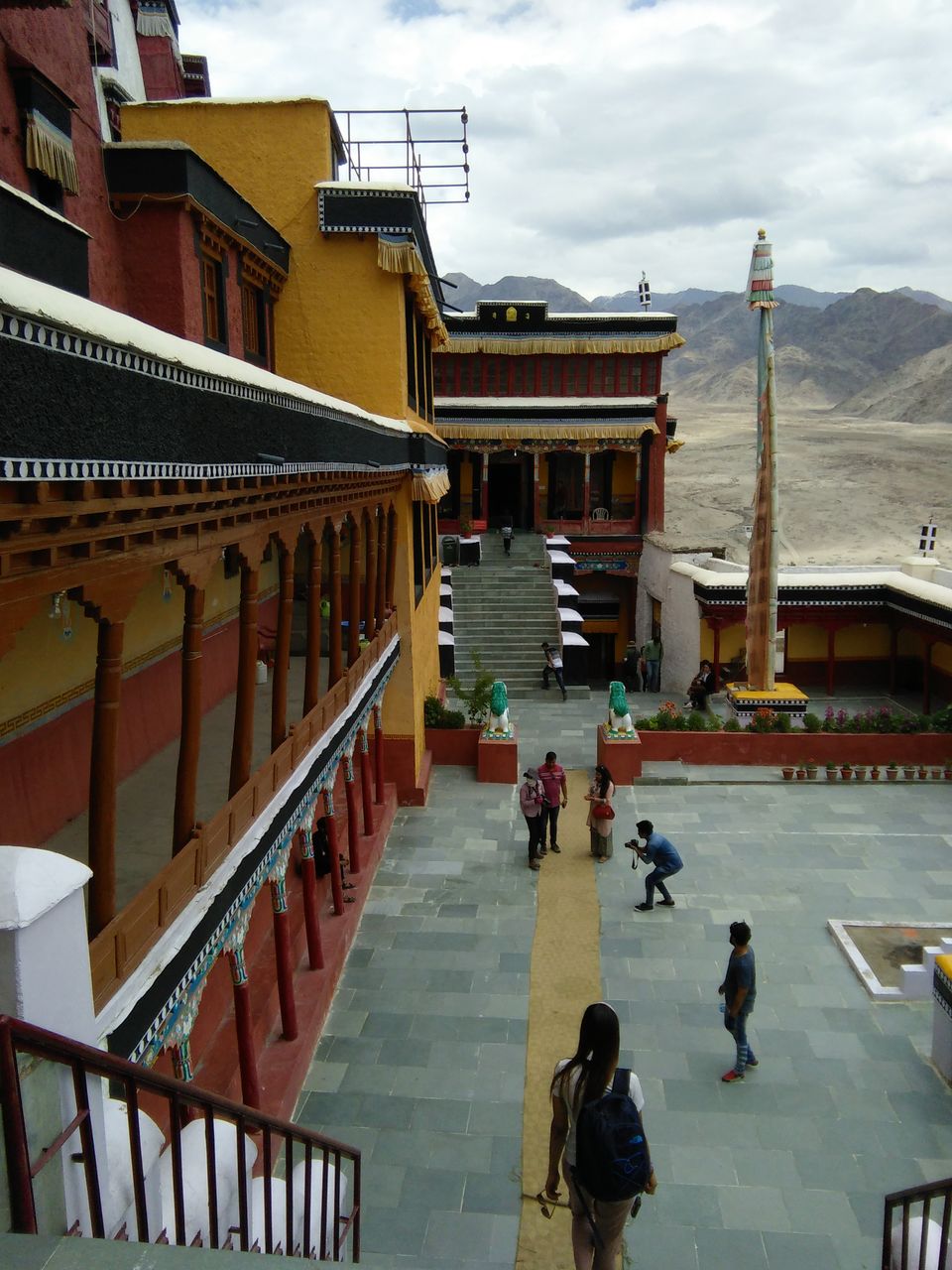 Leh (11,200 ft) to Khardung la Pass (18,380 ft) -40 km
Finally the day had arrived which i was anticipating for the last 3 years since the day I came to know about this cycling route. The previous night's sleep was tough owing to the stress on the upcoming day. We had an early start by around 5:30 am after stuffing ourselves with tea and bananas. We decided to keep a slow pace and help push each other.The first 3-4 hours of uphill climb went smooth and then one by one everyone started to break off and fall behind as the climb was getting tougher. The First stretch of the journey was to reach the military base camp which was almost halfway at 15,300 ft. We stopped there for breakfast. It took us almost 5-6 hours to reach just 20 odd kms and once rested we quickly started for Khardung La. It was torturous and your mind keeps playing on you if you stop focusing. The first 3 kms from the military base camp had good roads and then we started encountering one of the worst roads. With ice melting from top and forming a steady movement of water downwards on the road, we were pushing against time, altitude, water and cold and these four together creates one hell of a miserable condition. It took us 5 tiring hours to get toKhardung La, after uncountable breaks and swearing at it being so far. The feeling to be on the world's highest motor able road on a bicycle after going through all that mother nature had to offer against you is just a whole different feeling that just can't be put in words. After an hour of basking in the glory at the pass we left back for Leh in the support vehicle smiling to ourselves.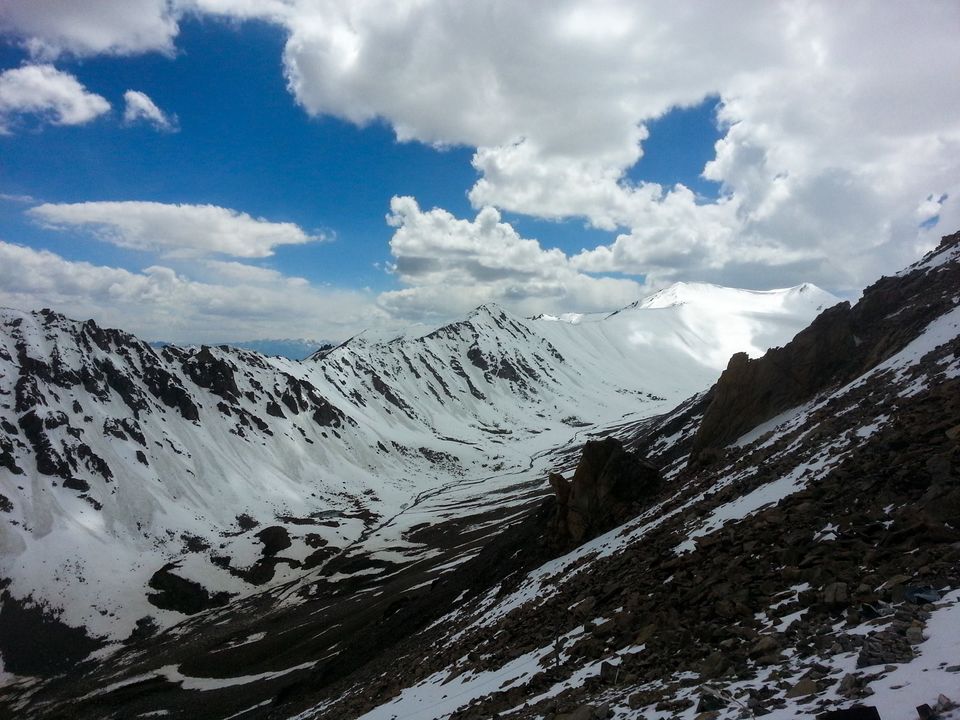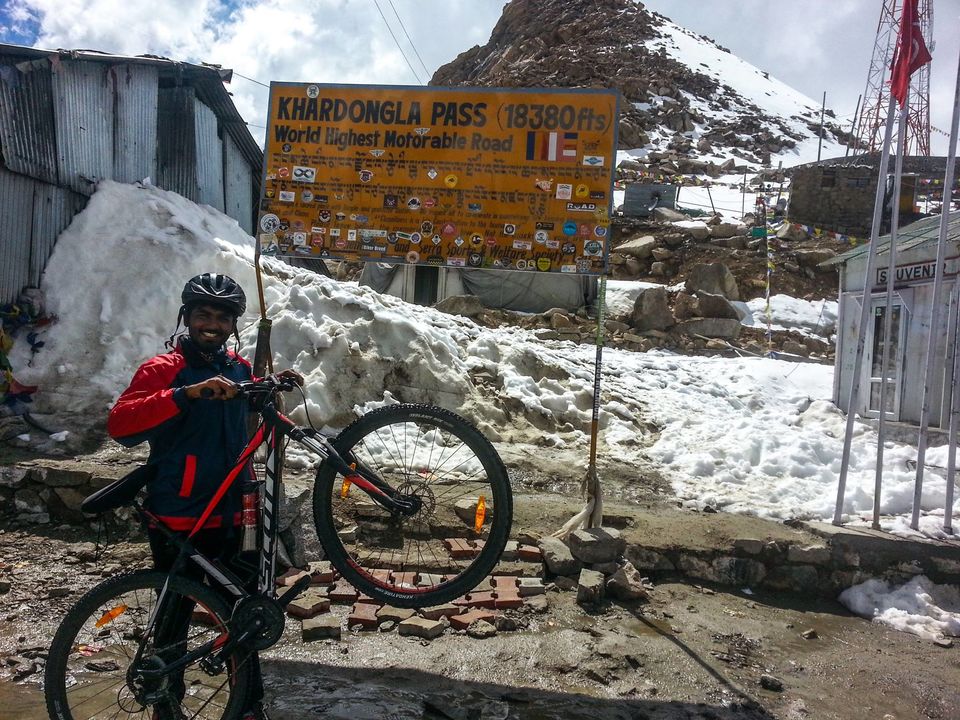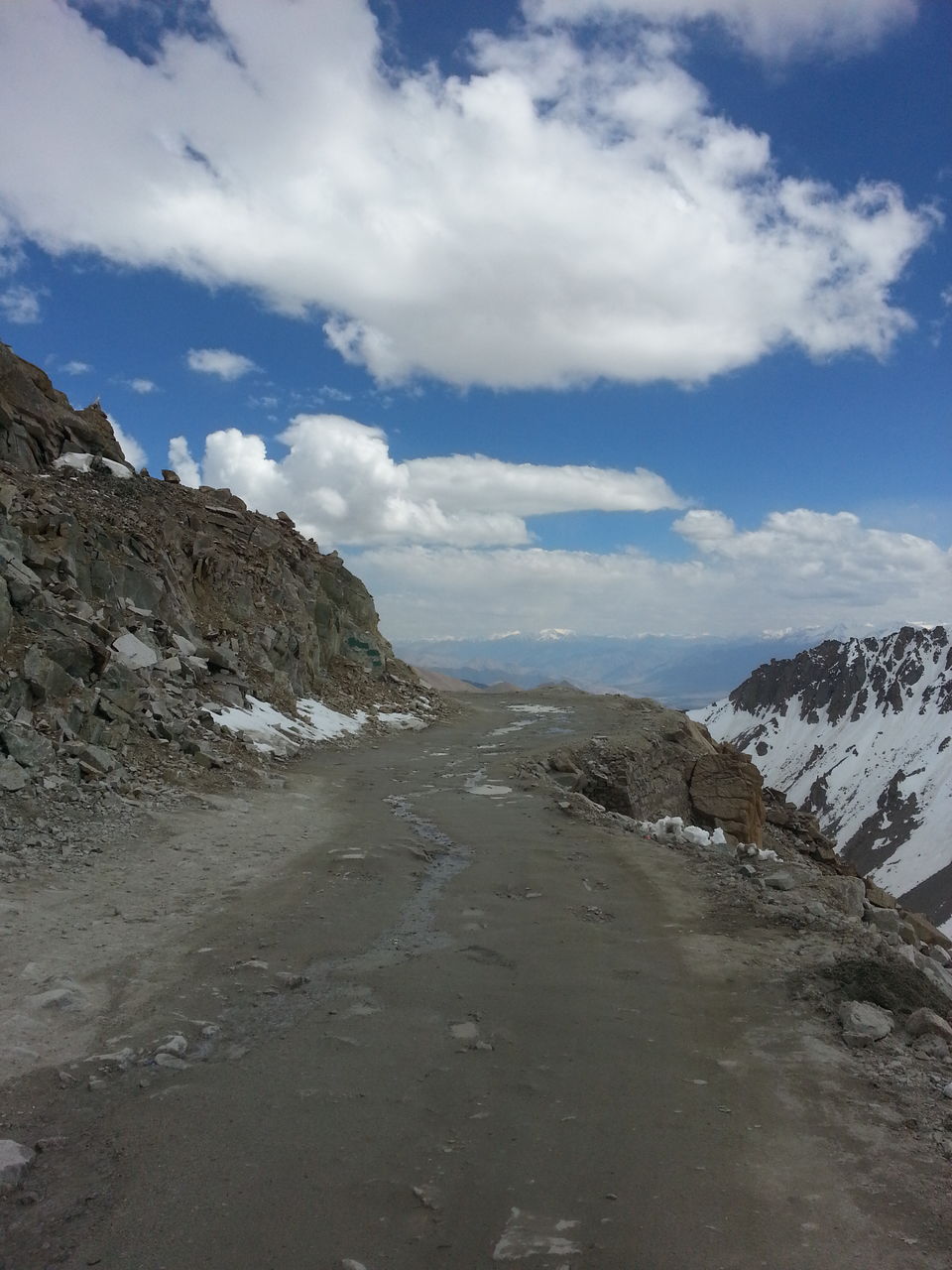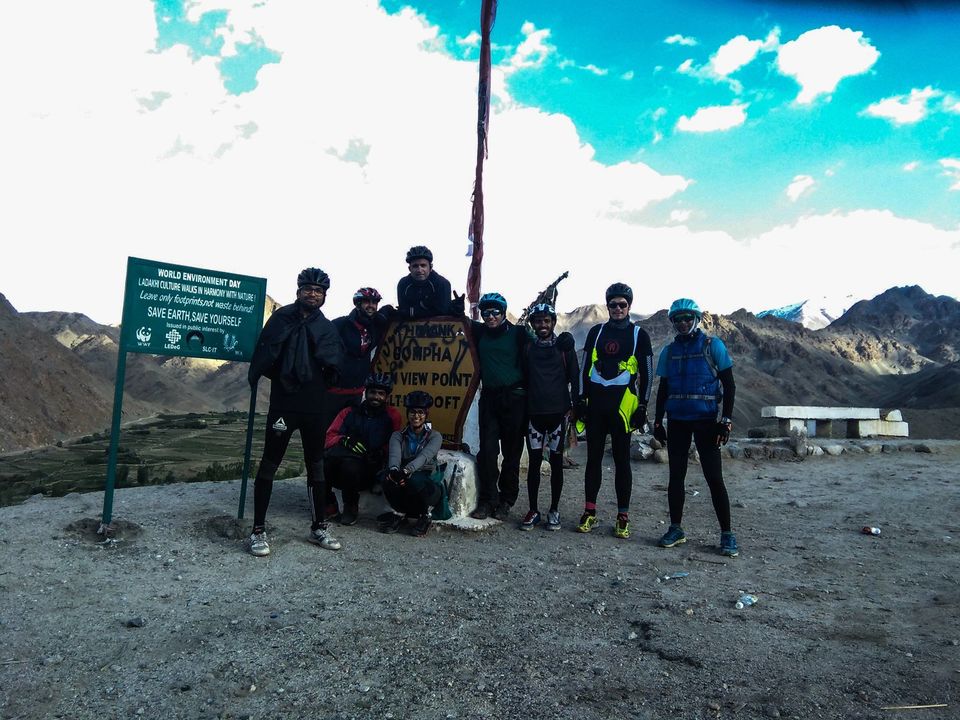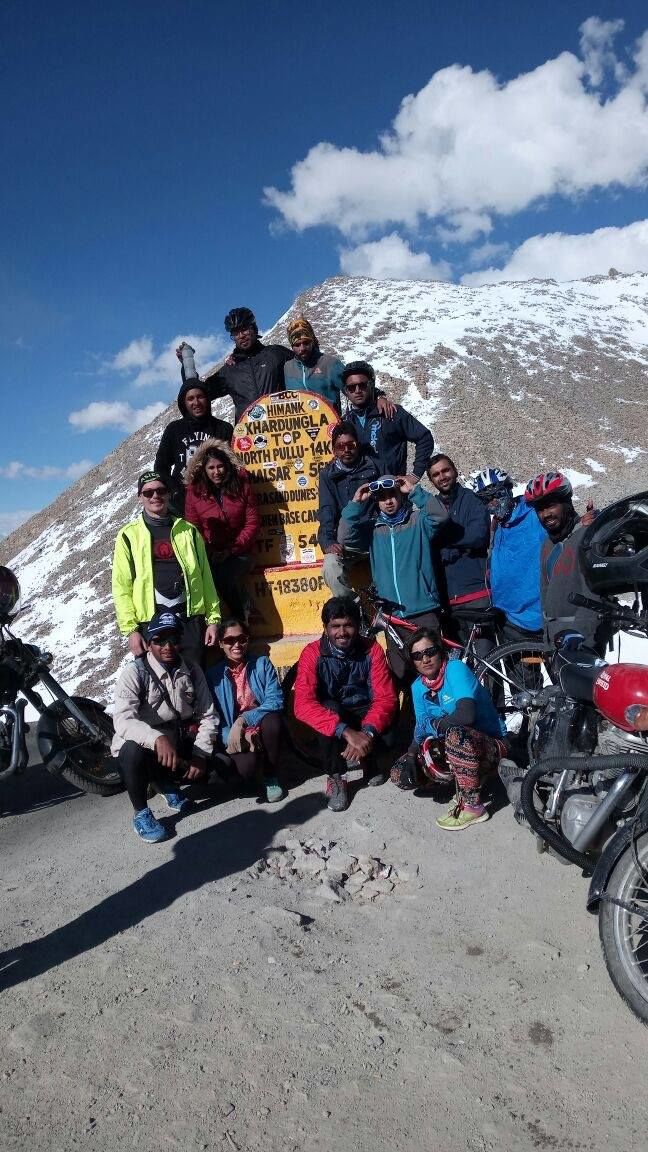 A must do Route:-
The Manali-leh- Khardung La route is definitely worth all the money and time you invest. It is the perfect getaway from the chaotic world, to a world where simplicity is everything. It should never be taken as a joy ride as each day of the tour gets tougher and tougher and there is no part of the journey where you can even think about when is the relaxation part of the holiday coming up. A strong mental health is very much required just like a good physical health.For any specific information regarding to this route, please feel free to drop by a message. I will do my best to help you with your queries. I hope I was able to inspire you to take on this once in a lifetime experience.