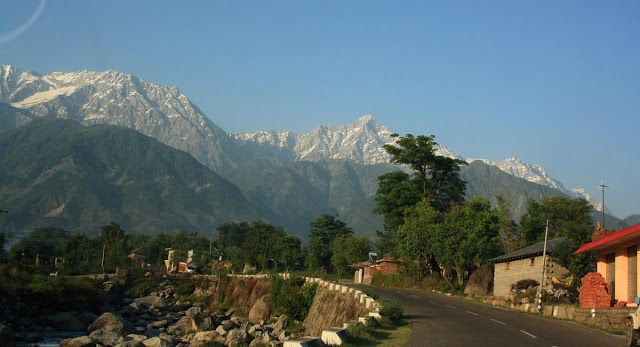 India is the birthplace of yoga. For centuries, there has been spiritual development happening in India. There are many sacred places you can visit and temples everywhere. Hinduism is the base foundation of Buddhism. You can meditate here and even do your yoga teacher training. It is the source of many spiritual practices you may do at home. Many travelers come here specifically to go on a soul-searching journey.
1. Yoga Immersion in Rishikesh Rishikesh is a special place for your spiritual pursuits because it is the birthplace of yoga. Many people flock here to meditate or take their yoga teacher training. You can do many different kinds of yoga retreats here or just spend time near the Ganges River in contemplation. There are hills on three sides of Rishikesh so there's a sense that you're nestled. A place of peace, there are many wonderful hikes you can take and healthy vegetarian food options. Haridwar is close by too so you can visit it while you're here. This has a great deal of significance with Hindu pilgrims.
2. Visiting Holy Haridwar
Haridwar means the "Gateway to God." It is considered to be a top place for holiness in India. It is one of the oldest cities too. The city sits at the foothills of the Himalayas which gives it a deeply spiritual feeling in that nature is so pristine. Many Hindu pilgrims come here to dip into the Ganges River which is believed to be holy water. Here, they wash out their sins. The water here is fresh and clean. The Mansa Devi Temple is here which is spectacular. In a city so old and holy, you can feel a special energy here and follow in the footsteps of many seeking out inner peace and compassion for others.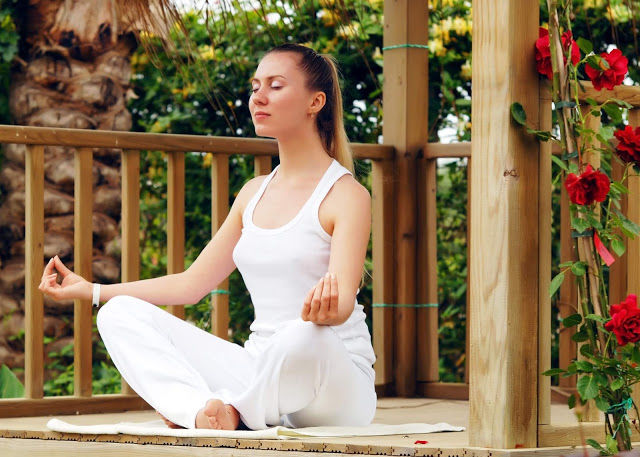 4. Hanging with Hippies in Goa
3. Bodhgaya for Buddhism In India, you can also take part in a very important Buddhist place. It is the most important Buddhist pilgrimage on earth. This is where Lord Buddha found enlightenment under the Bodhi tree. They know exactly where he found enlightenment and it's where the Mahabodhi Temple complex is. There are many monasteries in Bodhgaya in the state of Bihar. You can take many meditation and Buddhism courses or retreats. To get here, you can take the Mahaparinirvan Express Buddhist Train.
Goa has long been a place where people go to live a simple life. If you find you cling on to material items, you might find this to be a wonderful place to let go of that. Living by the beach in a simple. As it has been a place for soul seekers for decades, there are many different yoga studios and meditation halls. At sunset, the beaches are alive with people drumming, singing, and dancing. There is a wonderful sense of love and community here that is world famous. You can do your yoga teacher training in Goa and spend a month here. Being seaside does something for your soul that will stay with you for a lifetime. 5. Going to an Ashram Anywhere
An ashram is a place of peace where you can meditate. You do devotional work and meditate often. You can opt for silence meditation too. Here are just some of the options:
Neem Karoli Baba Ashram. (Uttarakhand) Sri Aurobindo Ashram. (Pondicherry) Parmarth Niketan Ashram. (Rishikesh) Phool Chatti Ashram. (Rishikesh) Amritapuri Ashram. (Kerala) Many of the stays at an ashram are free as they are by donation. While they are simple, if you really want to know more about yourself and the spiritual teachings in India, immersing yourself in an ashram should be on your list.6. Dharamsala
This is the home of the Dalai Lama and where many Tibetan Buddhists have made their home. There are many beautiful hikes you can take in the mountains. This city sits is under the tall mountain ranges of the Himalayas and you have access into the valleys through. There is the opportunity to do yoga teacher training in Dharamsala or just take daily classes. As it attracts people who are on their own spiritual journeys in life, there are many wonderful yoga and meditation classes. There is also an important Buddhist meditation facility here. You can visit the Dalai Lama's personal monastery and grounds here which sits perched on top of a mountain peak. Your encounter with the raw and beautiful nature of the mountains here will bring you great peace and fulfillment.
Spirituality in India can be seen everywhere. You don't have to look far to see people praying. There are also many spiritual festivals you can attend. The old traditions and rituals done on a daily basis will serve as a reminder and an inspiration for your own journey within. These are the top places in India to experience peace and serenity.