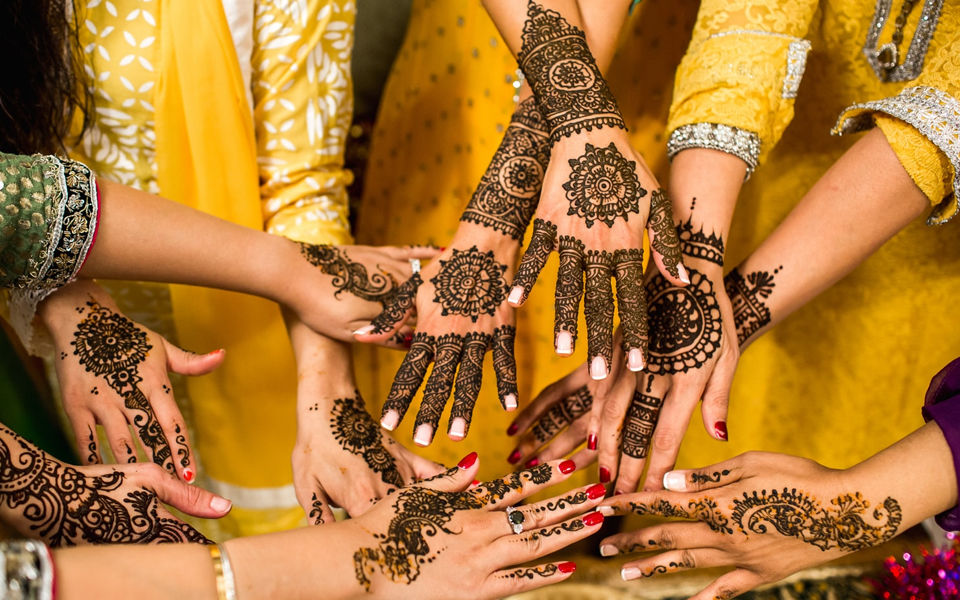 If you take yoga seriously, sooner or later you are sure to embark on a journey towards India. It is where this science originated and the only place on earth where you can access the essence of this ancient discipline.
If traveling to India is an unforgettable experience, knowing its roots and having the opportunity to do it from the hands of great yoga masters, transformed my life forever and took my practice to another level.
It is this experience that inspired me to write this article about the best centers in India.
Just a tip, take the center and course selection very seriously, but have fun in the process. You are on the brink of experiencing something amazing.
Why a TTC in India?
India is by far the best option to undergo a teacher training course (YTTC) because of the quality of instructions, the profound experience and its reasonable prices as opposed to the courses in other locations.
There are numerous ashrams that offer top-notch Yoga teacher training courses in India. In this article I have chosen my best 5, all in different locations of India, to make it more engaging and interesting.
What really makes a difference at the time of learning anything are the teachers. There is no way to fully convey a tradition, a science, and a process if the "means" isn't conveyed effectively. Indian teachers make programs in India a unique experience.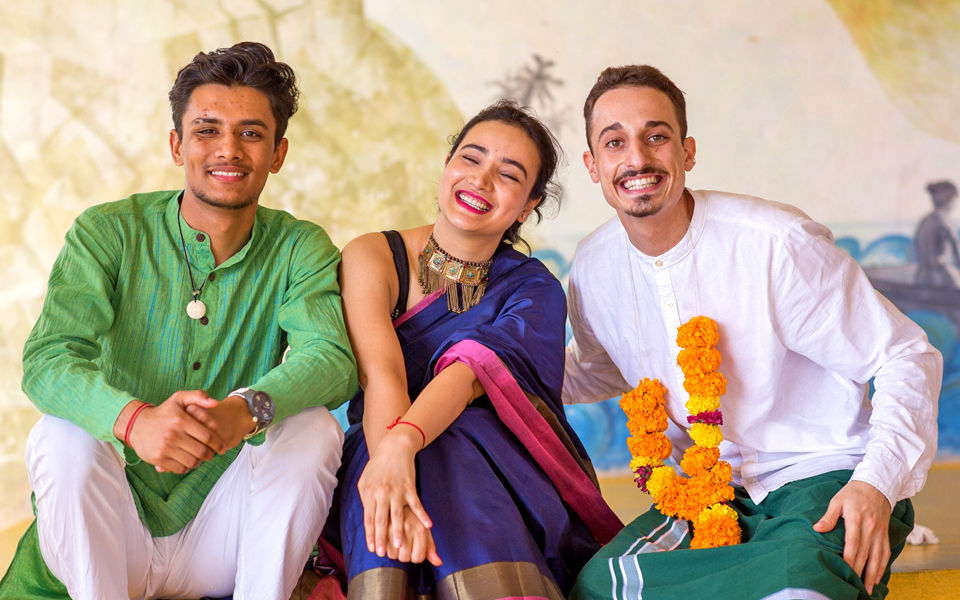 My personal experience with yoga
I love India with all my heart, but I must admit, I hated it for a while. 15 years ago was when I first came to India. I really had a cultural shock because my expectations were different from reality. At first, I couldn't find all that I had imagined.
I started to practice yoga 3 years ago. At that point, I read plenty of books and dreamt about going to India to know all of it first-hand. But once I was there all I saw was that everyone was in a hurry and materialism blended with misery, chaos and dirt. I was just paying attention to the surface, it took me some time to see the actual elements.
I had decided to return home when I met a very old Swami while visiting Manali. He was so joyous and full of life and that was so contagious. I do not know how, but I found myself listening to him for a few hours.
He was like a magnet, the way he talked, the wisdom he conveyed, the sweetness, the love. I had never had such an experience. I realized that was exactly what I was seeking, that love and yoga was the key.
After that, I travelled throughout India visiting ashrams and discovering the depths of yoga.
My favorite yoga teacher trainings in India
There are more, but when I wrote this article I decided to choose different places and different styles.
Bihar School of Yoga and Parmarth Niketan are conservative yet have an open perspective, Isha Foundation has a style of its own, ICYER is like going back in time and Kavaalya is a balance of tradition and modernity.
It all depends on what you are looking for. Please keep reading and do your own research. If you finally go to India to learn or go deeper into yoga, I assure you the experience will be worth it.
1. Parmarth Niketan school of Yoga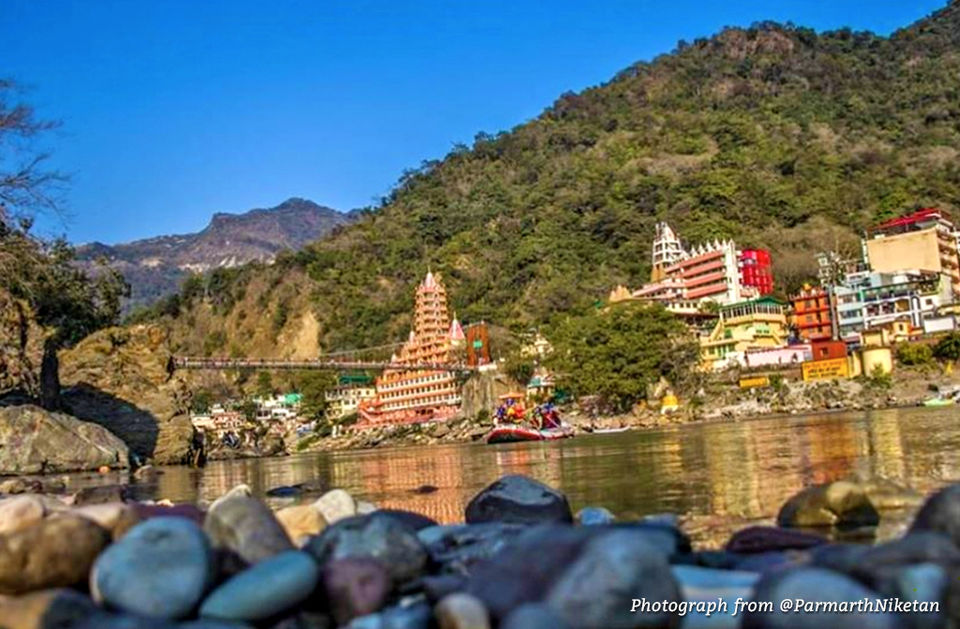 Located in Rishikesh, known as the "City of the Divine", on the banks of river Ganga and in the lap of the Himalayas. you can feel spirituality all over the place.
Parmarth Niketan, the largest ashram in the city, is in the noisy Swargashram, on the main road. They have several hundred rooms that receive thousands of pilgrims every year from all over the world. The facilities are simple but comfortable.
The daily activities at Parmarth Niketan include morning universal prayers, daily yoga and meditation classes, daily satsang and lecture programs. Every day they perform kirtan, the world-renowned Ganga Aarti at sunset that is a kind of offering to the river for all we take from it.
There are frequent intensive courses on yoga, meditation, pranayama, stress management, and other ancient Indian sciences.
Being a traditional place there are some clothing rules that westerners should consider before signing up. No sleeveless shirts, no shorts, no tight clothing, no exposure of your cleavage, students are expected to wear white. Your shoes must be removed before entering buildings. If you are not dressed appropriately, you may not be allowed to participate in yoga classes or other activities.
Contact details:
Address: P.O.Swargashram, Rishikesh, Uttrakhand, India
Phone: +91 135 244 00 88
Website: https://www.parmarth.org/
2. International Center for Yoga Education and Research.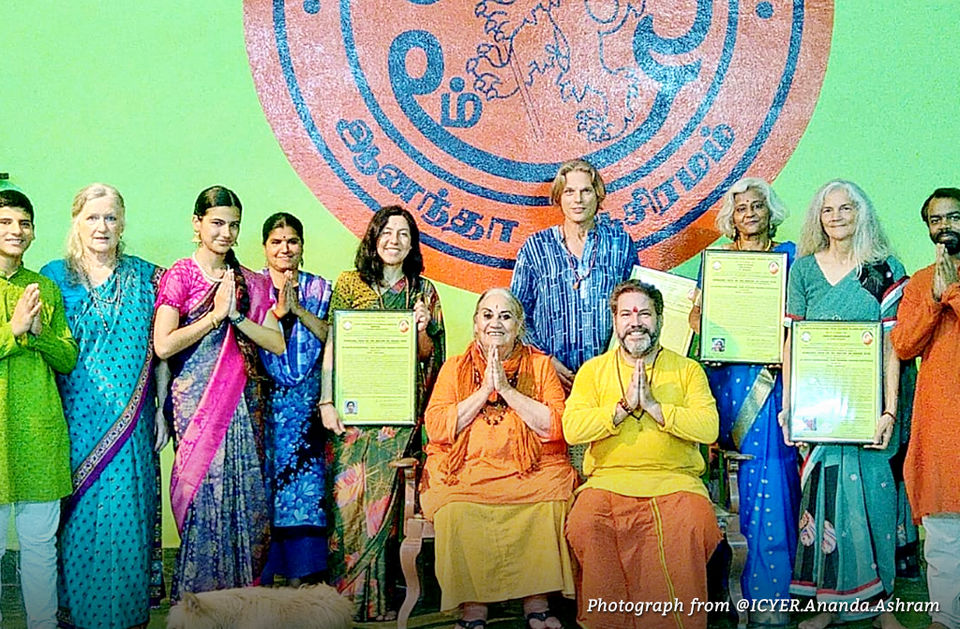 This center, located at Ananda Ashram in Pondicherry (Tamil Nadu), is probably the most traditional and immersive on this list. It was founded by Dr. Swami Gitananda Giri who received his knowledge from his Ashtanga Yoga Master Sri Swami Kanakananda.
Studying at ICYER means strict daily routines and living with your guru for a long period of time to learn poses and the yogic way of life. Without doubt, this is one of the most exhaustive training programs in India.
Stripping the false layers of the personality is the fundamental purpose of ICYER, and they do it without any compromise. The search for truth is the goal, and they are experts in it.
They run a famous six-month teacher-training residential course, for which only 10 students per year are accepted, after a year-long correspondence course.
Here you receive an extraordinary comprehensive yoga education and really live the life in an ashram, but undergoing a very rigorous schedule and strict policies with almost no contact with the outside world. Very few westerners are prepared for that.
Contact Details:
Address: 16-A Mettu Street - Chinnamudaliarchavady - Kottukuppam - Tamil Nadu -605 104
Phone: 91 413 2622 902
Website: http://www.icyer.com/
3. Kavaalya International Yoga Training Center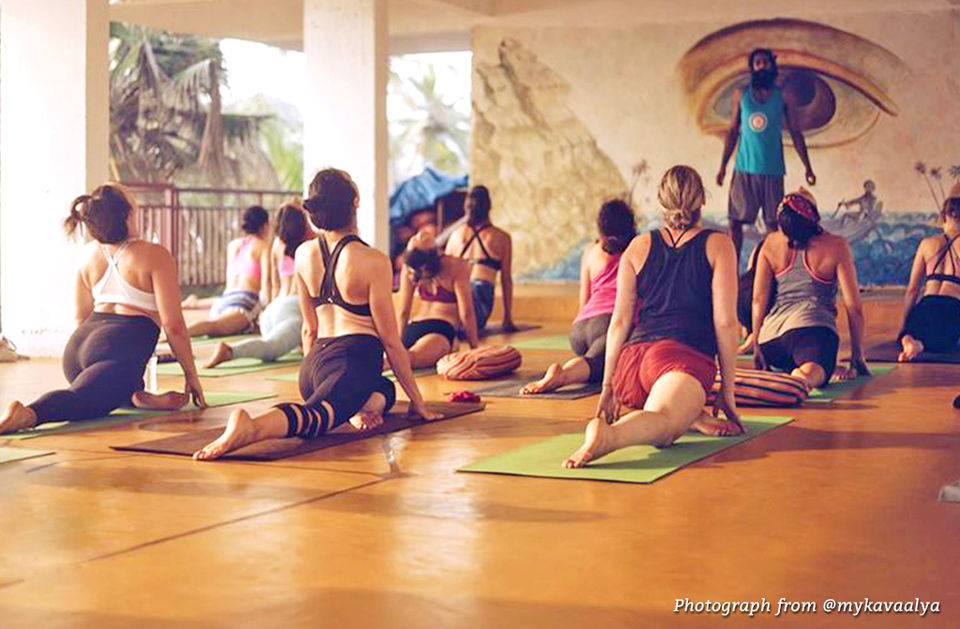 Goa has become a pole of attraction for yoga practitioners because it combines many of the necessary conditions for learning and teaching, such as great facilities, perfect weather, tranquility, safety, multicultural environment, international airport, etc.

Goa has been traditionally the second most popular destination for yoga in India, after Rishikesh, but it is steadily gaining more popularity. That is why many yoga masters have moved to Goa in the last ten years.
Kavaalya is running teacher trainings in Pune, where they have their main office in Goa. The school in this place is located in a great spot in front of the beach.
Compared to the other schools in this list, Kavaalya is the most modern and maybe, closer to the present reality of the yoga industry. I mean, the most traditional ashrams for example, ICYER focus on personal transformation, but some yogis, besides that would prefer to be ready for the market demands.
Most of the teaching staff is native with a lot of experience and quite acquainted in dealing with foreigners who come mostly for teacher training programs of 200 hours and 300 hours, held throughout the year both in English and Spanish.
Contact Details:
Address: India
Phone: +91 20 4630 4143
Website: https://kavaalya.com/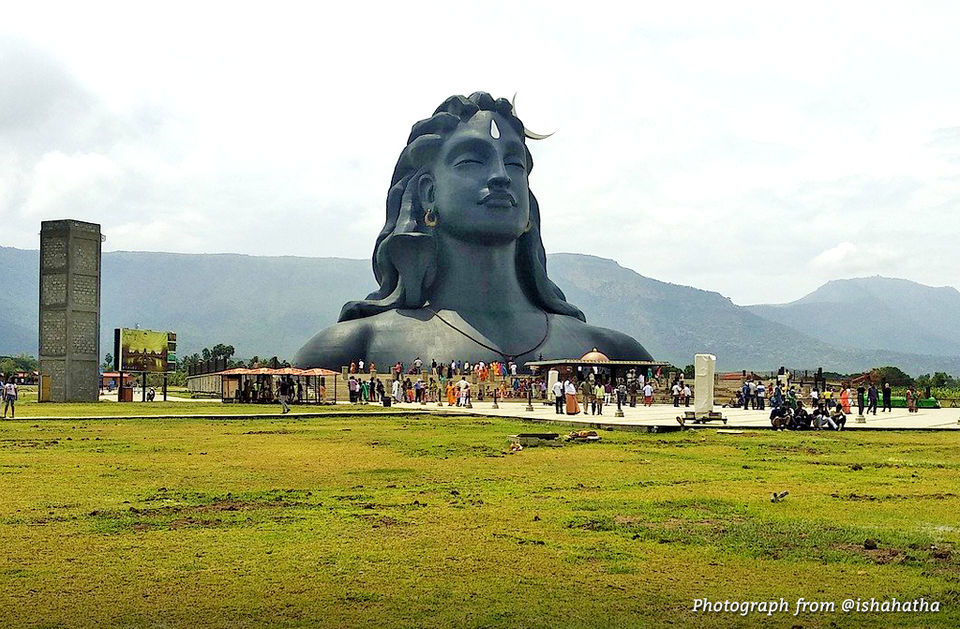 Located in southern India at the foothills of the Velliangiri Mountains is one of the most famous spiritual centers in India.
The 3-7 day introductory program, known as Inner Engineering, introduces guided meditations and a powerful inner energy process for deep inner transformation. Along with it comes Hatha yoga, yoga for children, advanced meditation programs, sacred treks, and mind and body rejuvenation retreats based on Ayurvedic principles.
Every week, thousands of people come to this meditation center to find inner peace. Their major interest inside the ashram is the Dhyanalinga, a powerful energy-form consecrated by the founder of this ashram, Sadhguru.
This guru is, probably, the most influential and famous spiritual master in India right now. He is a frequent public speaker, who has been invited to address many prestigious forums and conferences across the globe, such as UN, World Economic Forum, MIT.
Sadhguru is the author of several books including a New York Time Best Seller "Inner Engineering: A Yogi's Guide to Joy"
There are multiple residential yoga and meditation programs taking place every month, including a 5-month Hatha Yoga Teacher Training Program that happens only once a year.
Contact Details:
Address: 15, Govindaswamy Naidu, Singanallaur, Coimbatore, Tamil Nadu 641 005, India
Phone: +91 422 2515 345
Website: https://www.ishayoga.org/hata/teachertraining/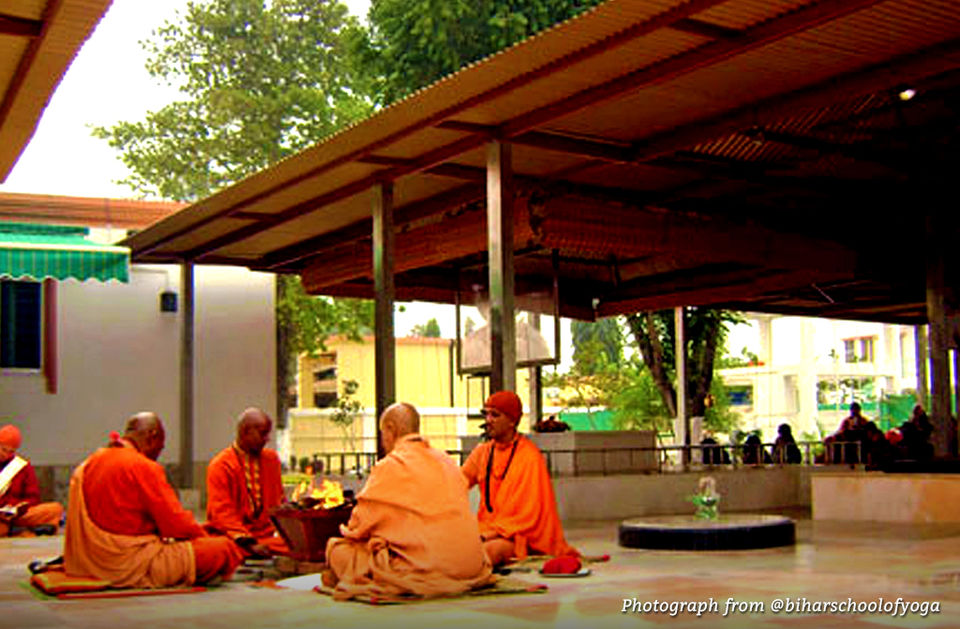 This school was founded by Sri Swami Satyananda Saraswati in 1963, who developed a system of yoga called Satyananda Yoga which incorporates practices from ancient sources.
The Yoga techniques developed in this school are a synthesis of many approaches which consist of personal development, based on traditional vedantic, tantric and yogic teachings in conjunction with modern science.
They believe that change is a process that takes place naturally as a result of regular practice with full awareness. That is why they encourage practitioners to learn about all aspects of their personality through Yoga.
It is a very traditional place and can produce a sudden cultural shock to those not ready for the experience. For a start they wake you up at 4 am to practice two hours of sadhana before breakfast at 6 am.
Besides, with the purpose to clear your karma you will be assigned with some tasks such as mopping floors, helping in the garden or kitchen. It requires one to be humble and to have an open mind, but one must be prepared for this before enrolling.
Another point to keep in mind is that this place doesn't provide shortcuts or certificates, it is more of a life-time commitment.
Contact Details:
Ganga Darshan, Fort - Munger, Bihar 811201, India
Phone: +91 (0)6344 222430 / +91 (0)6344 228603
Website: https://www.biharyoga.net/
Conclusion
India is rich in spirituality. It has gifted the world with this crucial knowledge to improve and upgrade the well-being of people for ages. No wonder, thousands of people come to India from every corner of the world to visit such amazing ashrams for spiritual awakening.
I hope this information will help you. If you are reading this it is because you want a change or you feel that push inside you to find something "else". Do not stop. Honor that part of you!!
This experience will make a difference!