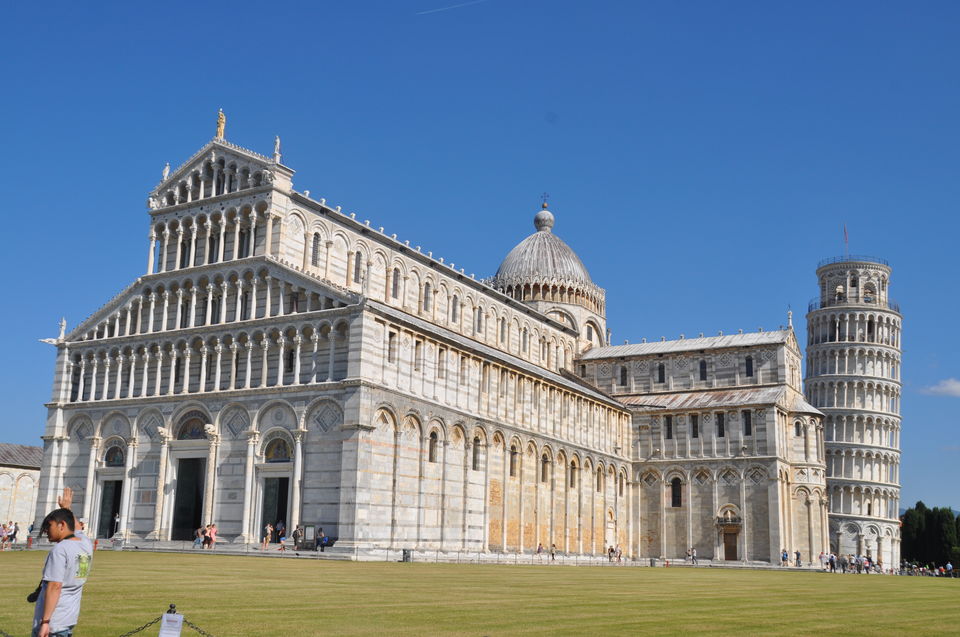 It was a long weekend ahead and i don't want to be at home and waste my time on movies and shopping.I asked my husband that if he don't have any plans lets make a 3 days weekend vacay in Italy.
I spend almost 5 days in Italy and my first choice was Venice.I have grown up watching all the bollywood movies and the song from one of the movie The Great Gambler which no one can forget....Do lafzon kee hai dil kee Kahani,Ya hai mohabaat ya hai Jawani.I don't know what is the reason behind it but when i saw this song very first time when i was just about 7 years old i told to my parents that i want to goto this beautiful shikara.I wasn't aware that its called Gondola so my parents said it is too far from India.
But somehow in my little heart i always adore that great canal of Italy and wanted to travel there whenever it is possible in life.So when hubby says yes...I said its Italy.......
I was having very short time and i wanted to see the must see places of Italy so Grand canal Venice, Florence and Pisa was the main attractions i wanted to visit as i searched on the internet and discussed with my tours and travels guy that it requires one day in each city to roam around and i choose to travel in the night so morning i reach to my destination so i can save my time and can spend one whole day in each city.I am not a shopping person so i did all my photography on those famous places and some beautiful heritage sites and buildings, gathered some useful information about those places and my weekend spent so well.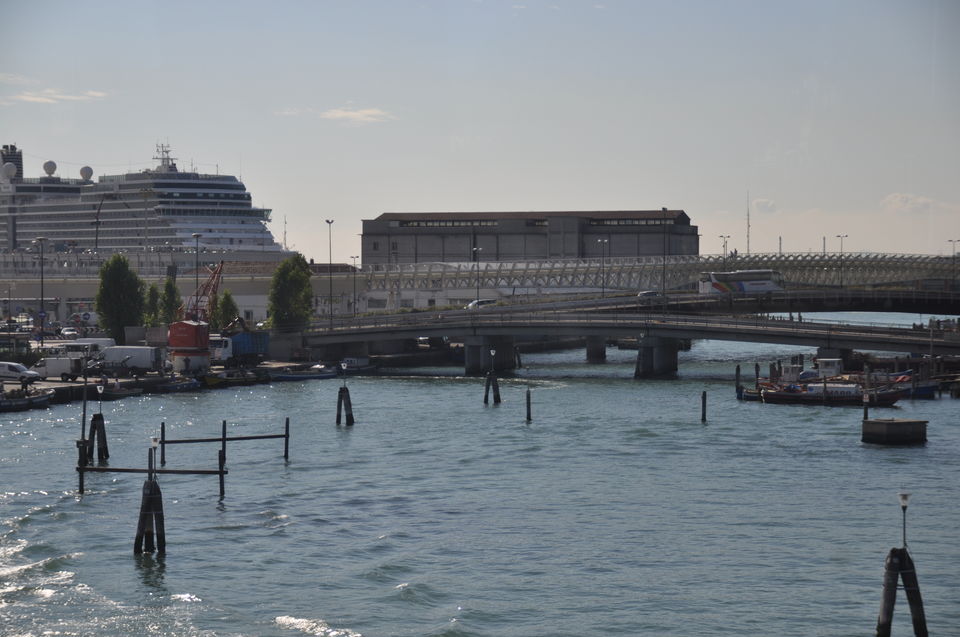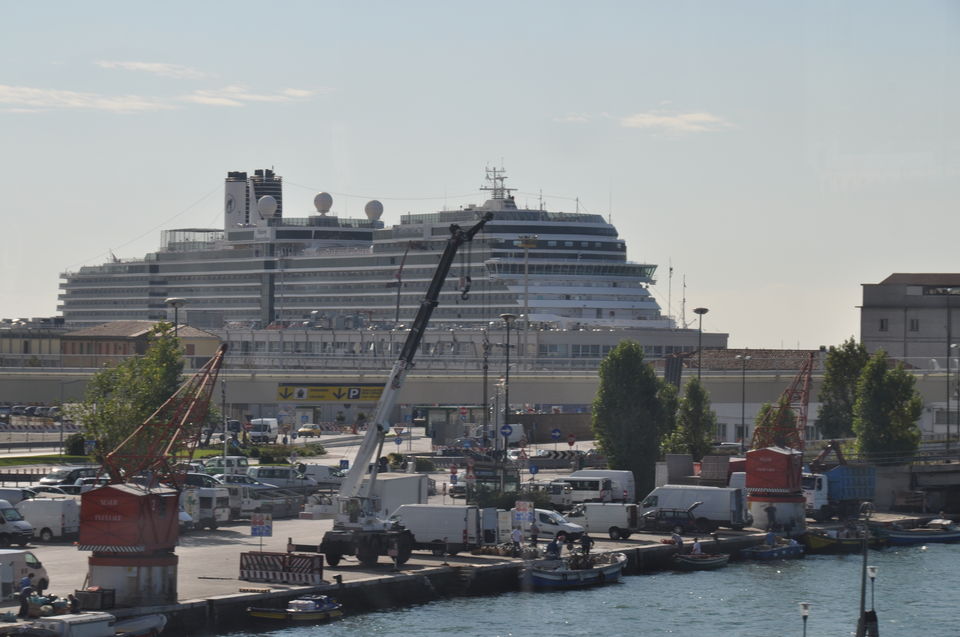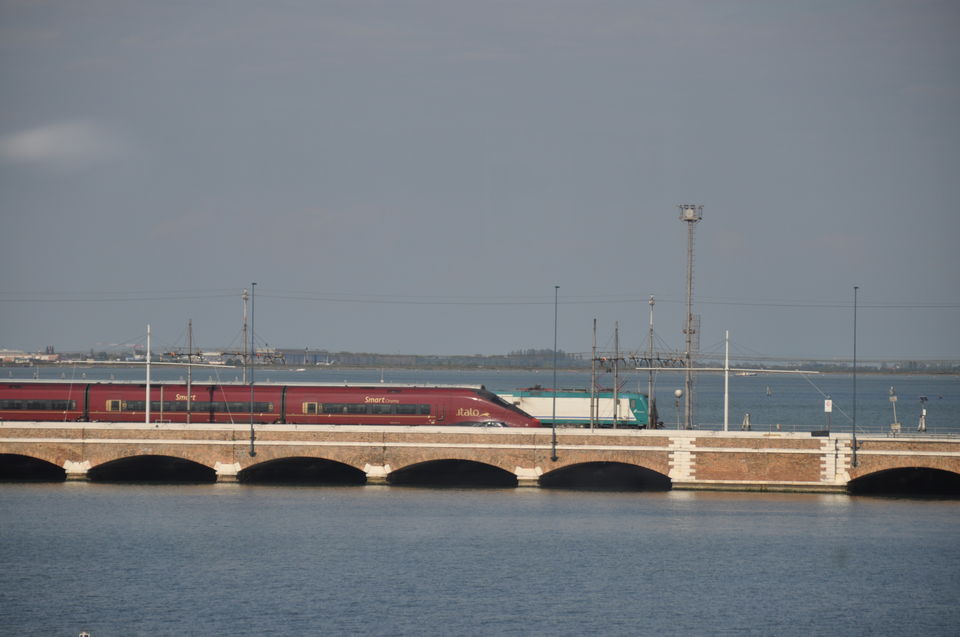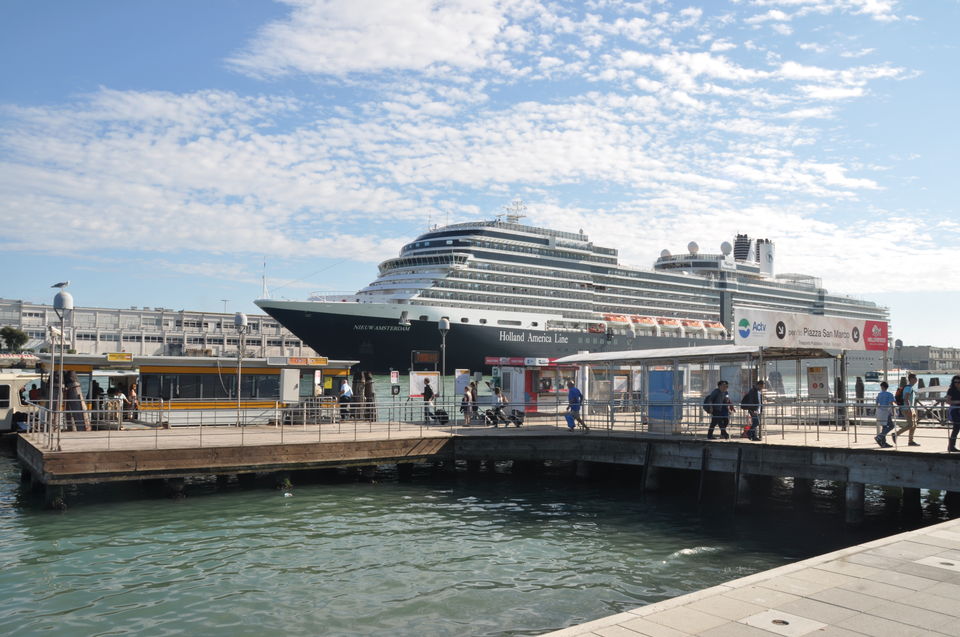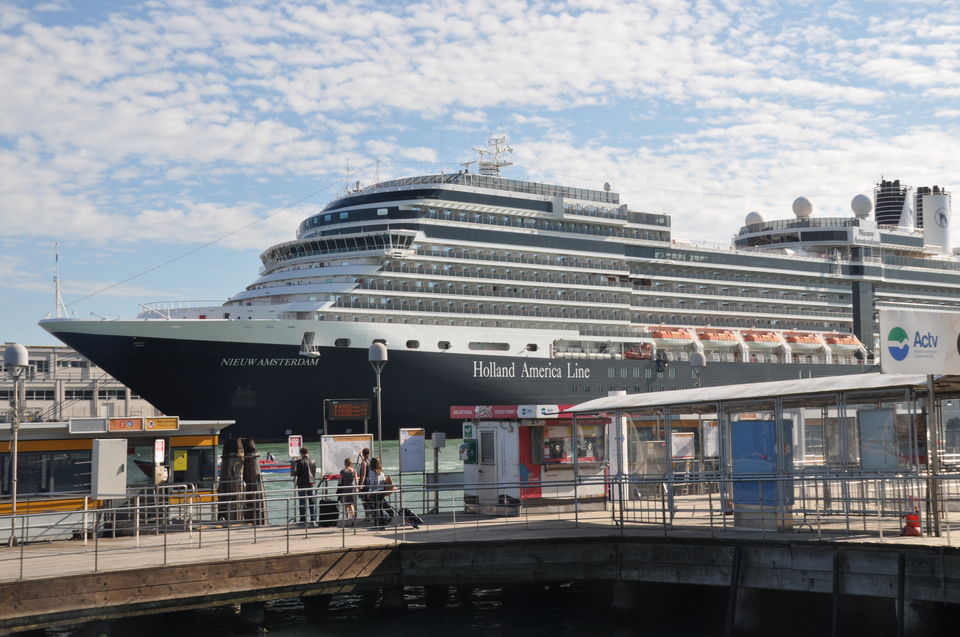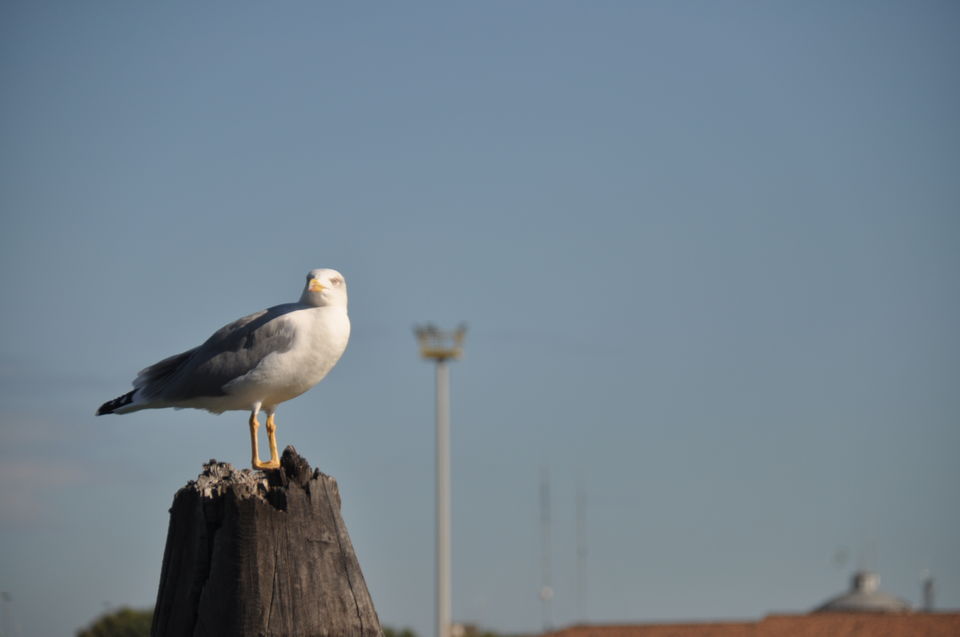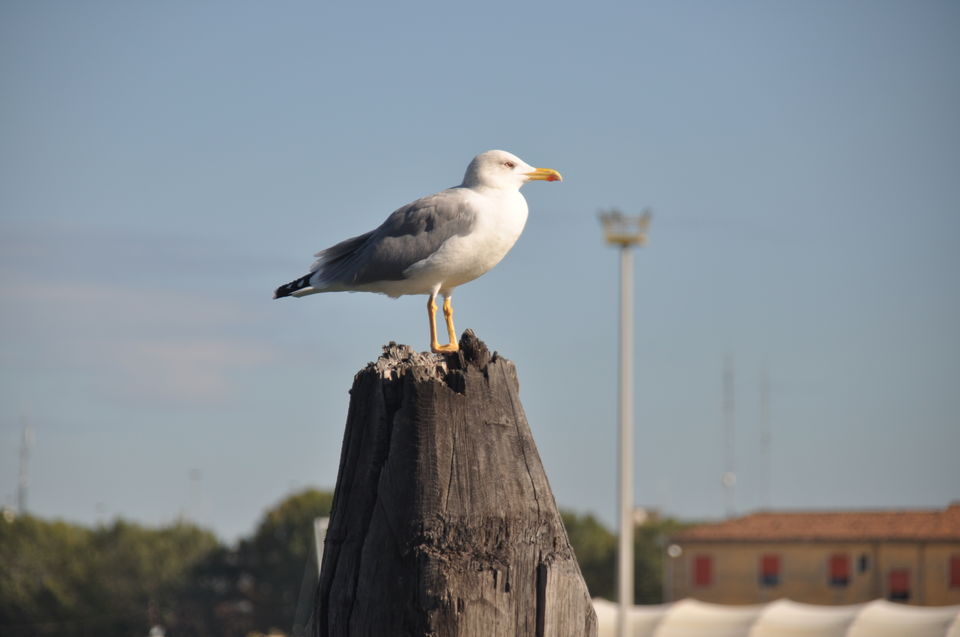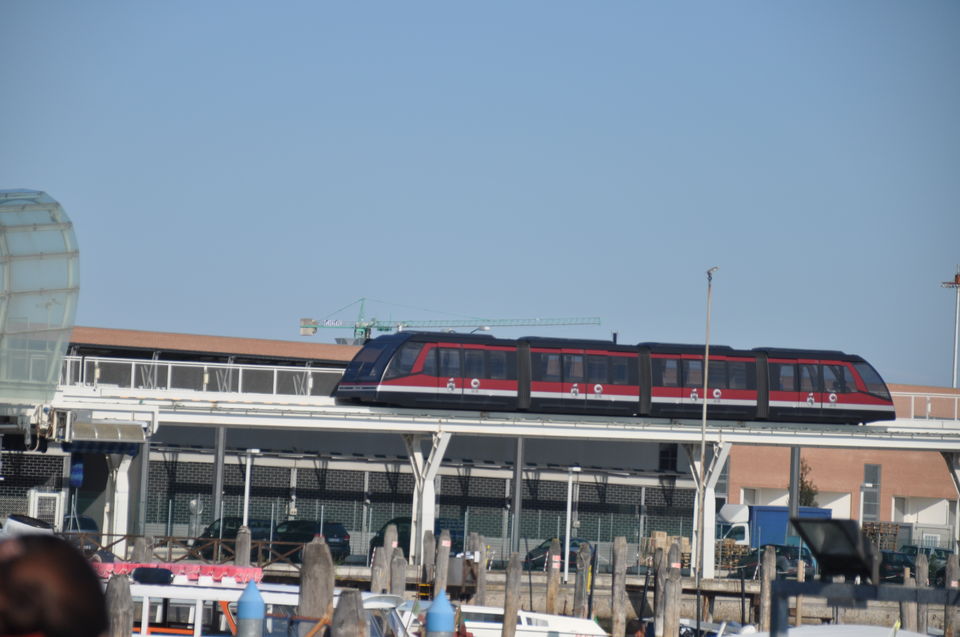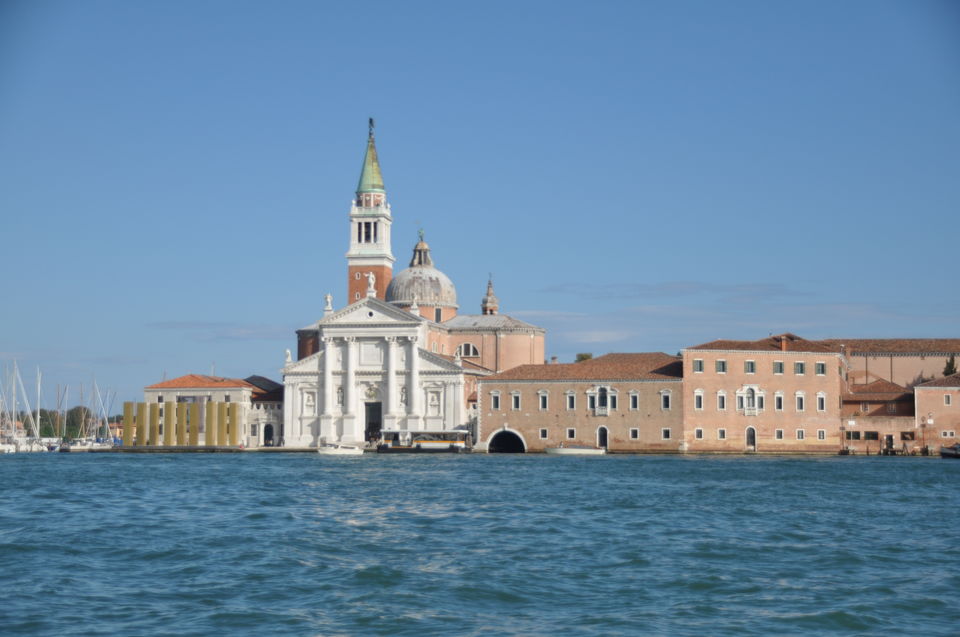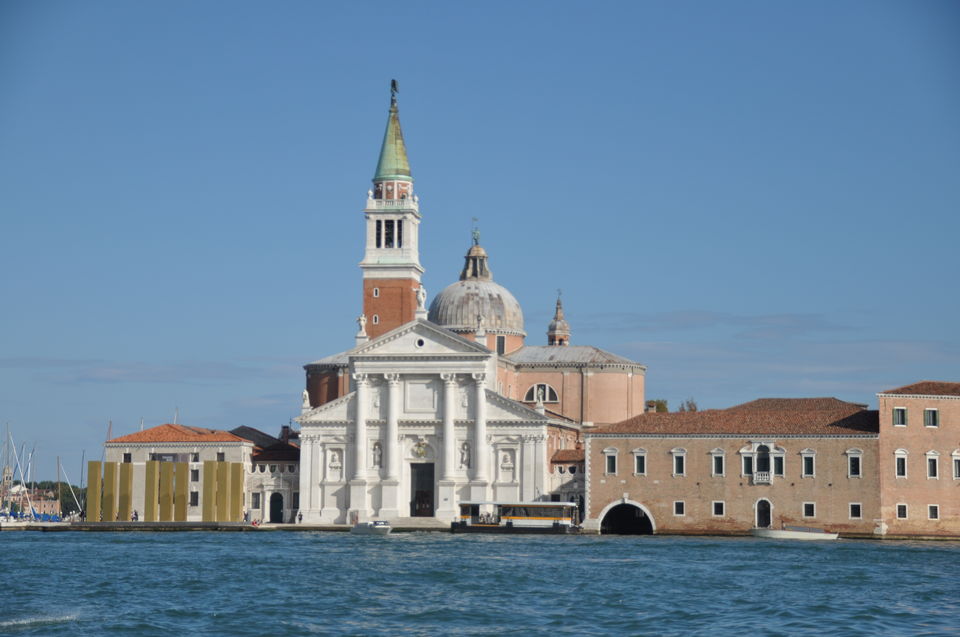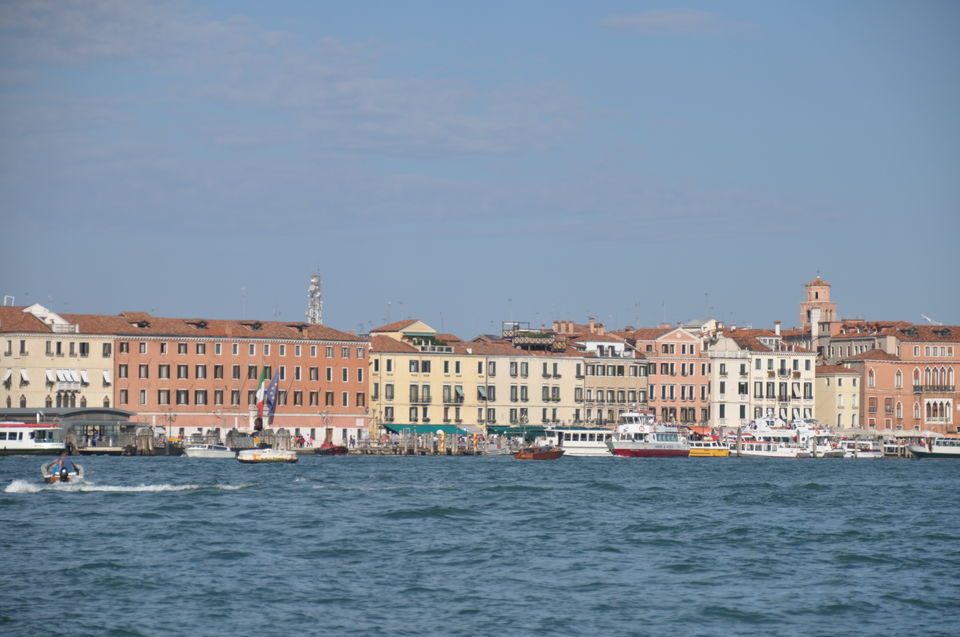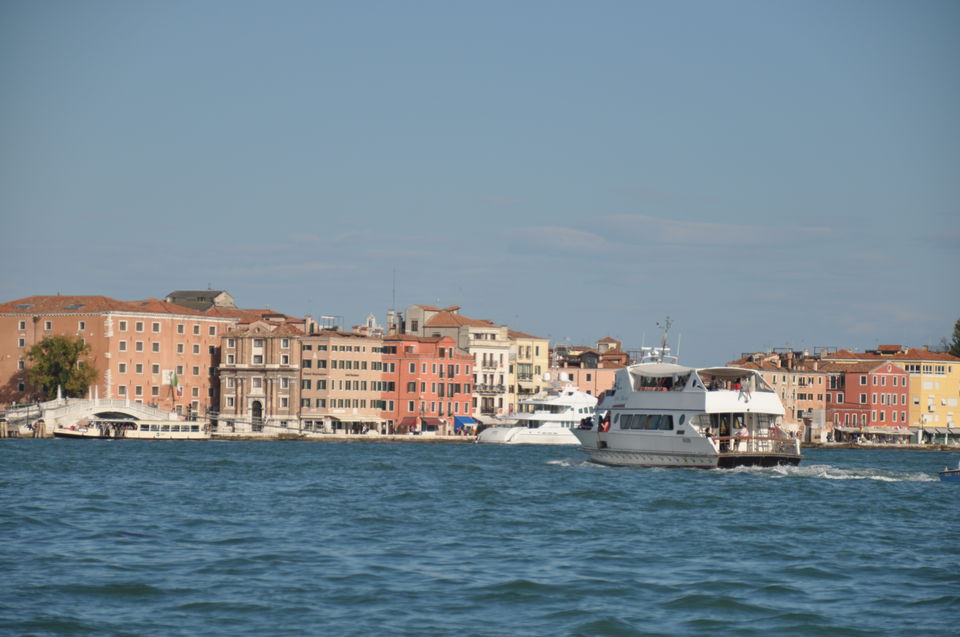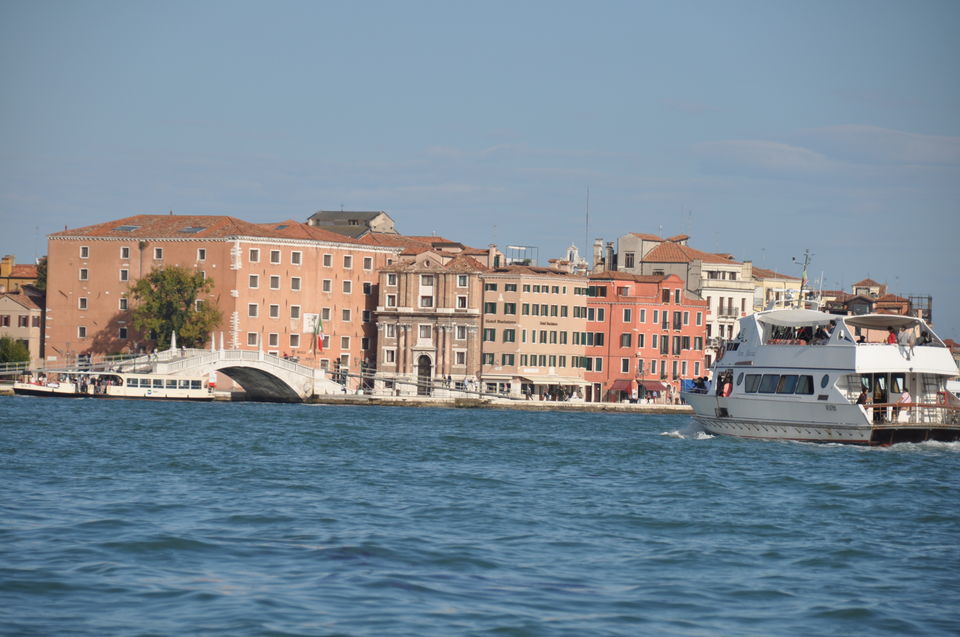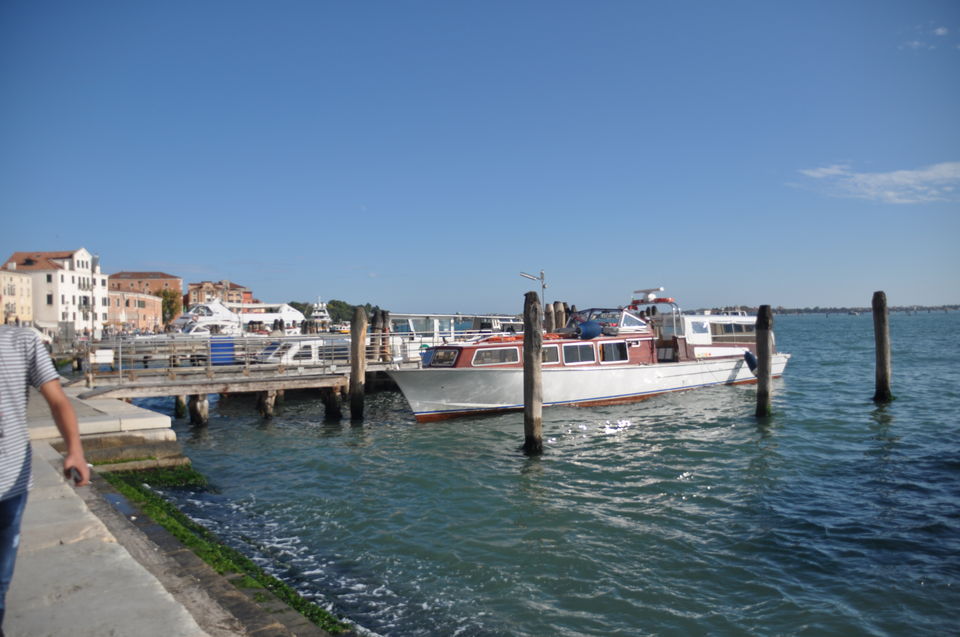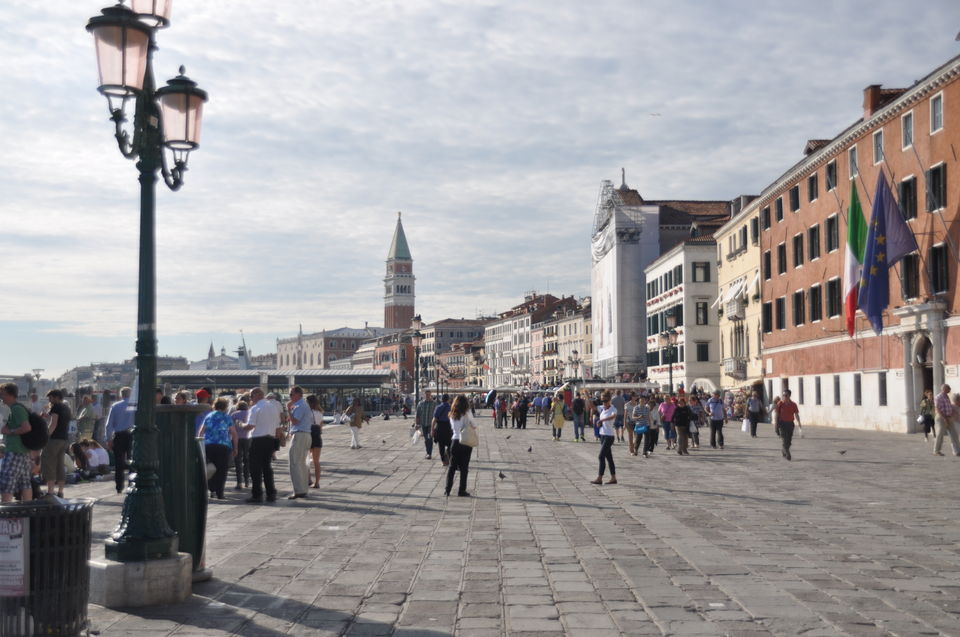 So we reached to the port of Venice where our boat ride through the Giudecca Canal to Piazza San Marco was booked by our tour guide.When the boat ride starts we soak up the magic atmosphere of this unique city and the Adriatic Sea.The ride was about 15-20 minutes and from boat we can see the amazing views of Piazza San Marco and the Venice city.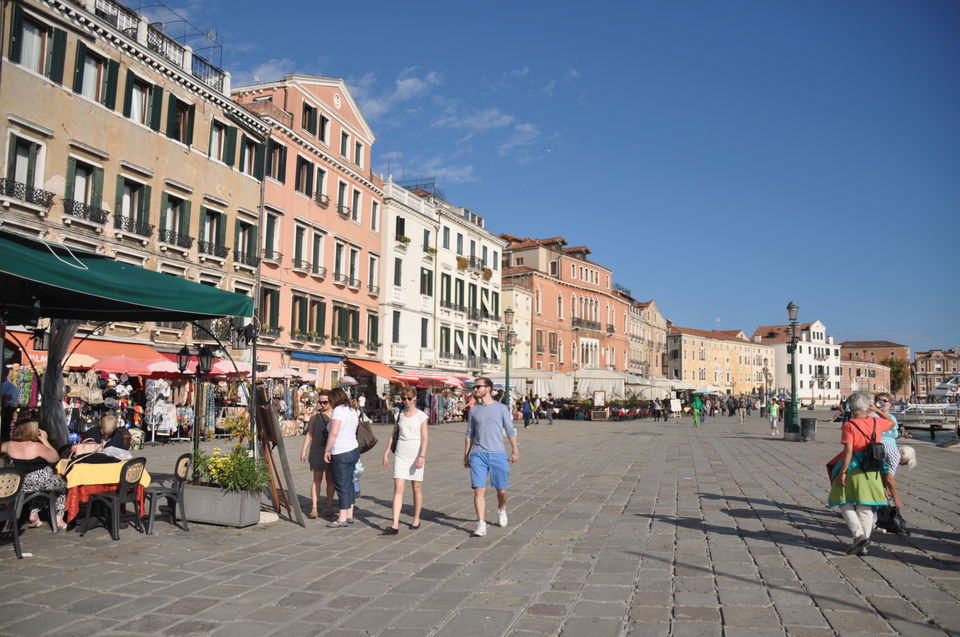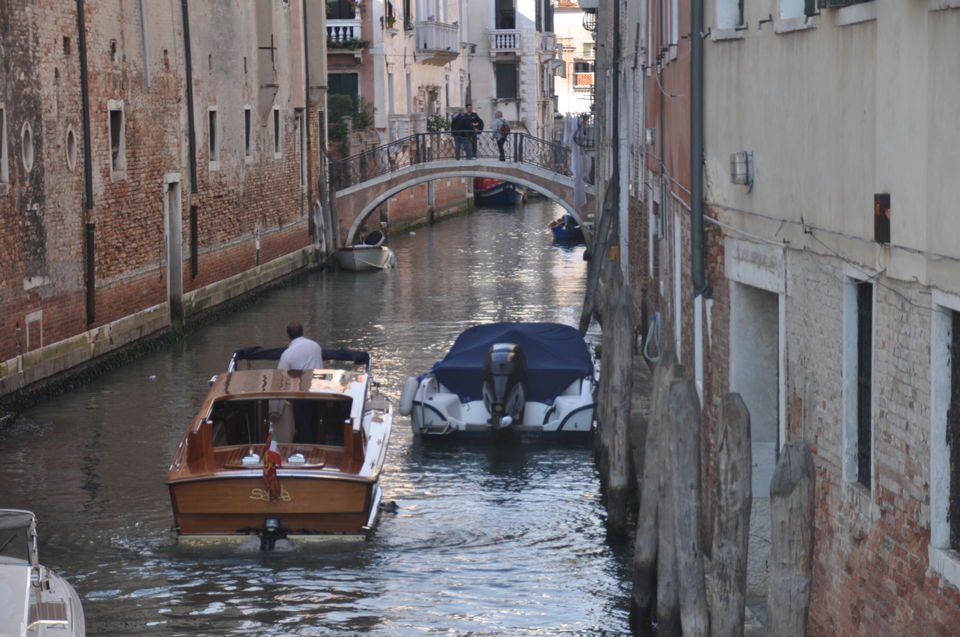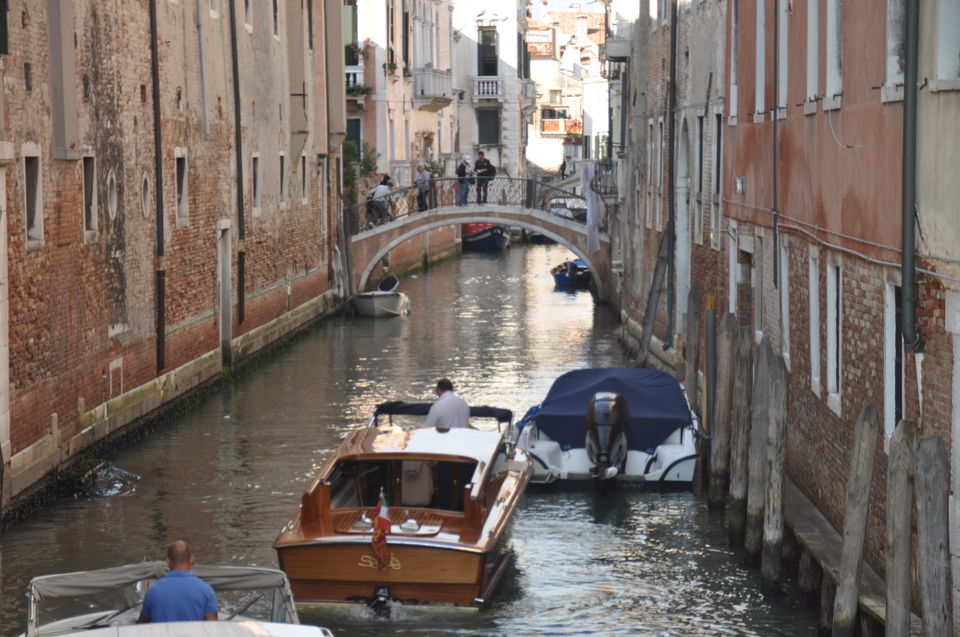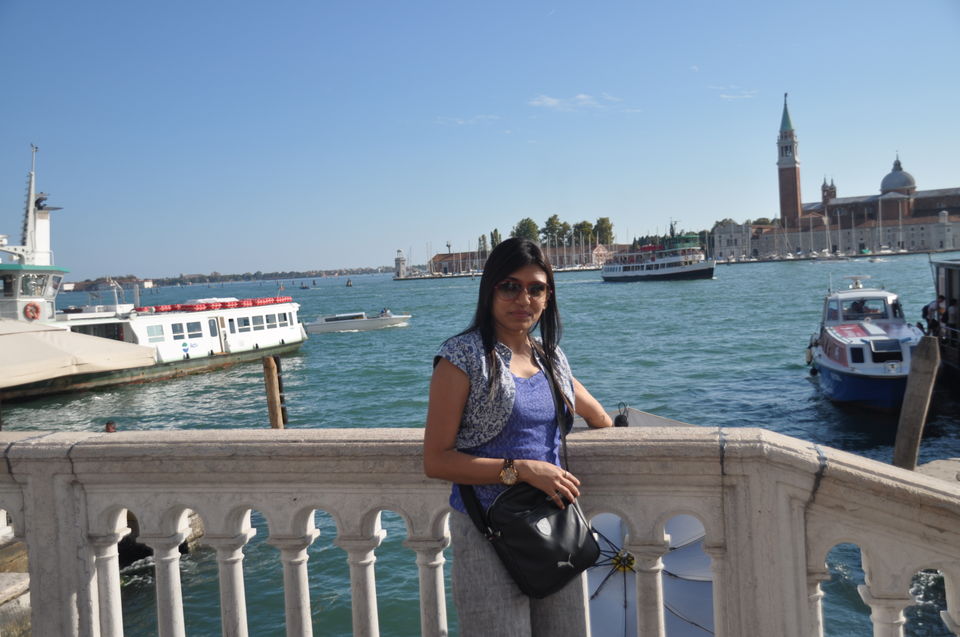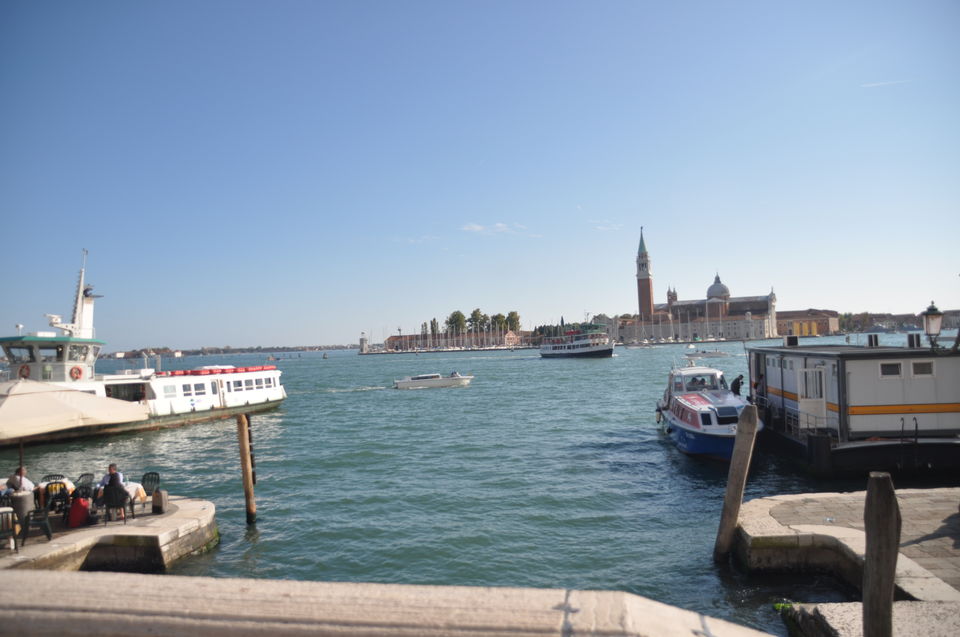 Venice is the only city which have no roads only canals including the famous Grand Canal.Piazza San Marco,The Central Square and St Marc Basilca are the most popular and must see sights of Venice.The gondola ride is also very famous and people from all over the world wait here in queue for hours in the summer season for their Gondola rides.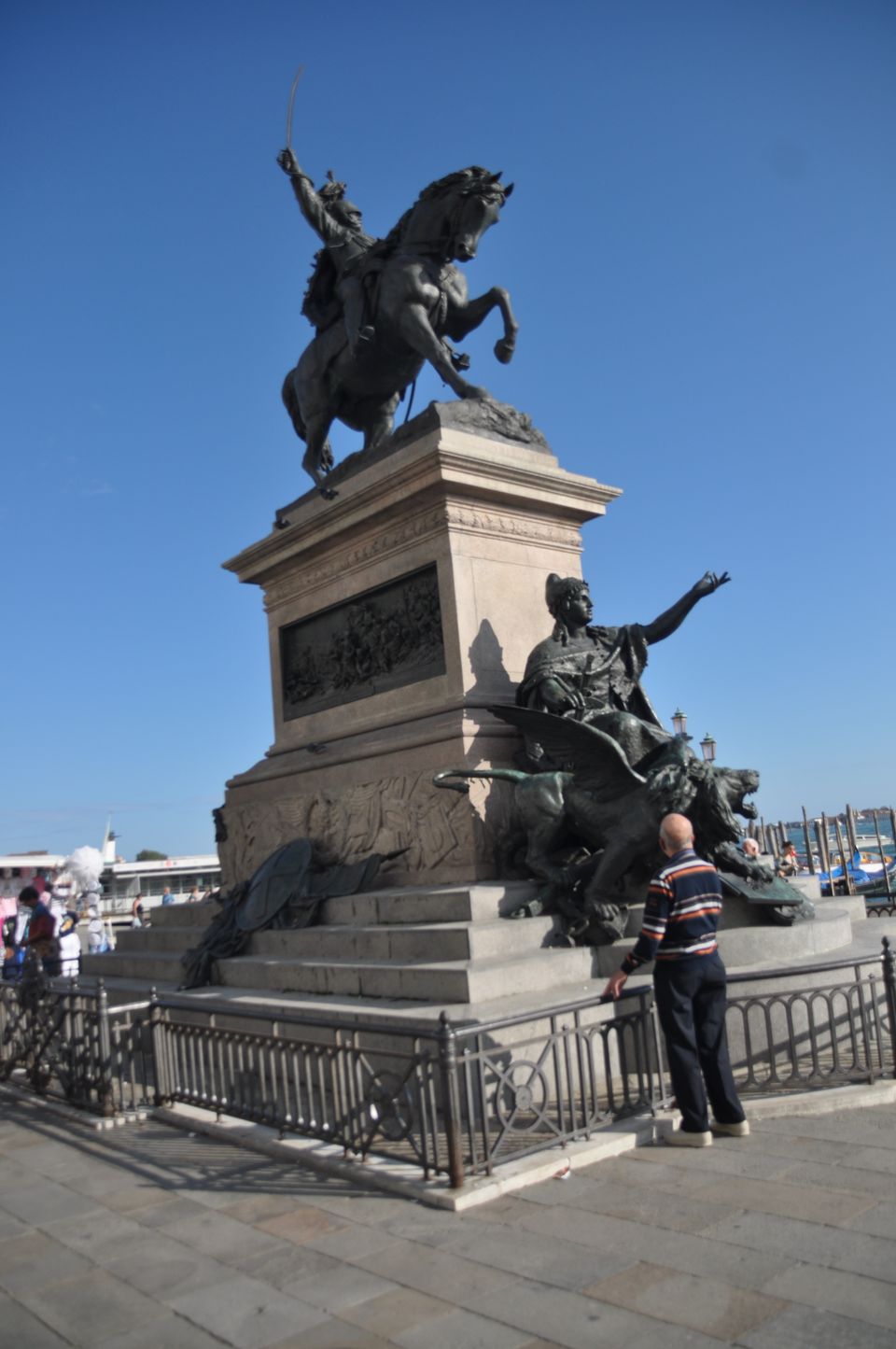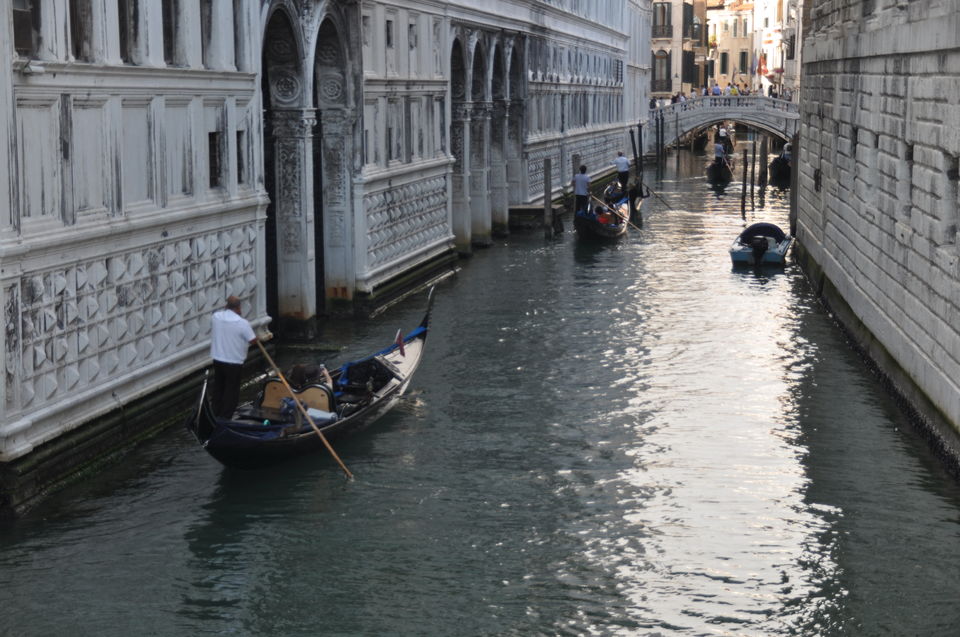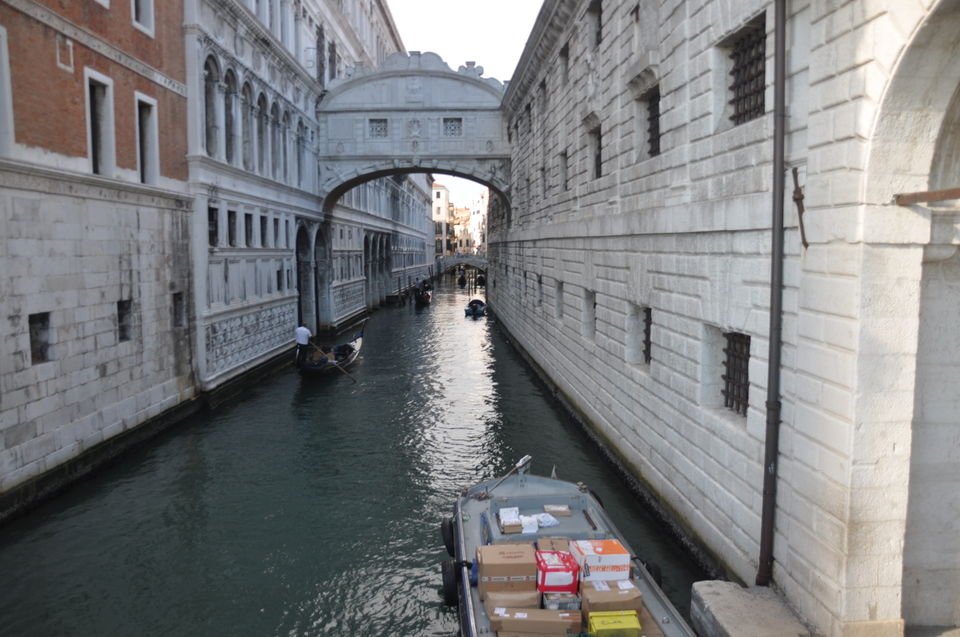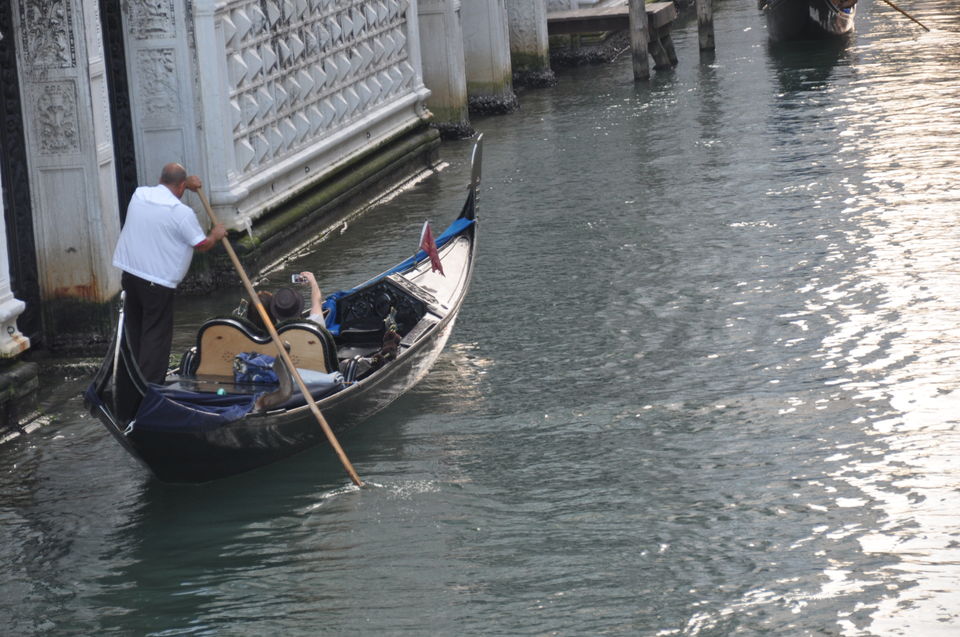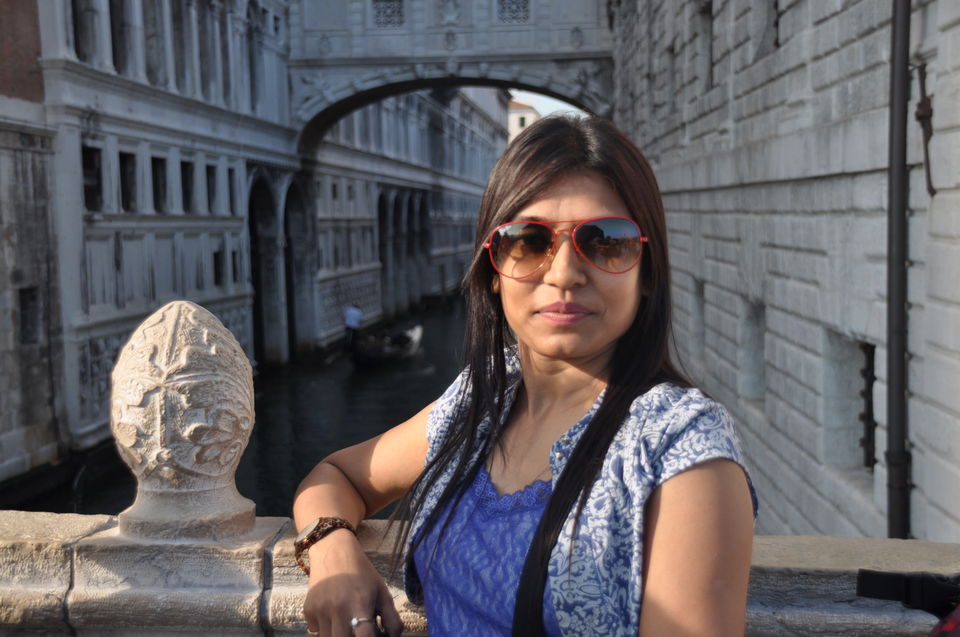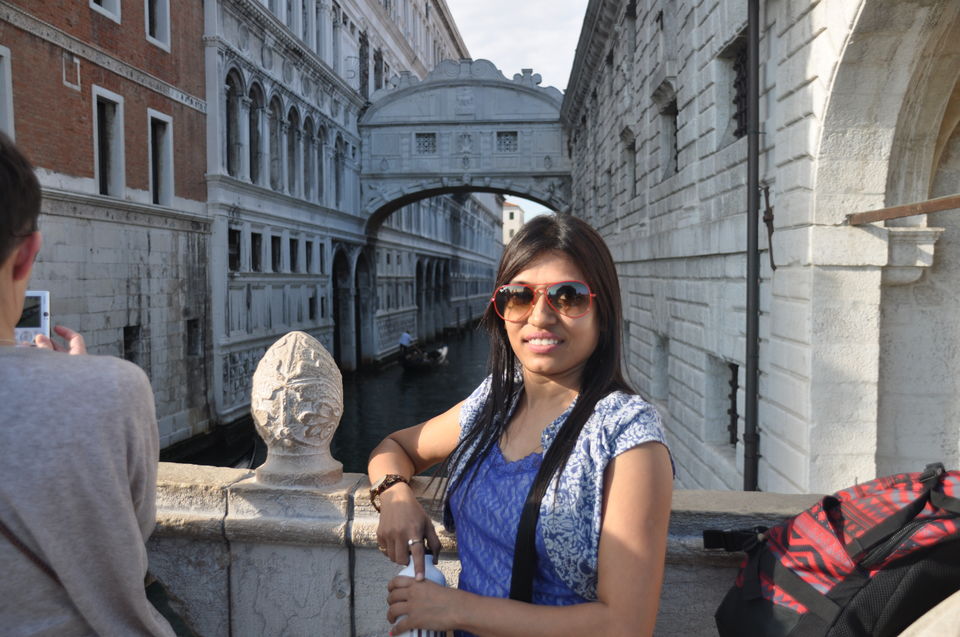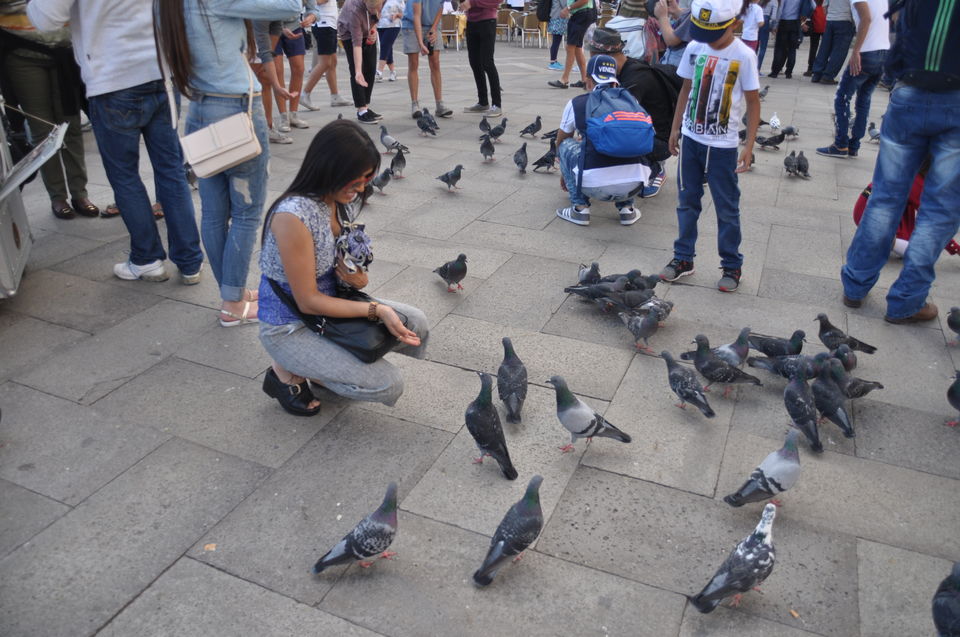 So the journey begins from the St Mark's Square.You will see the huge crowd of people from all over the world taking pictures of this famous Piazza San Marco and there are bunch of pigeons were flying and making this place more scenic and absolutely stunning.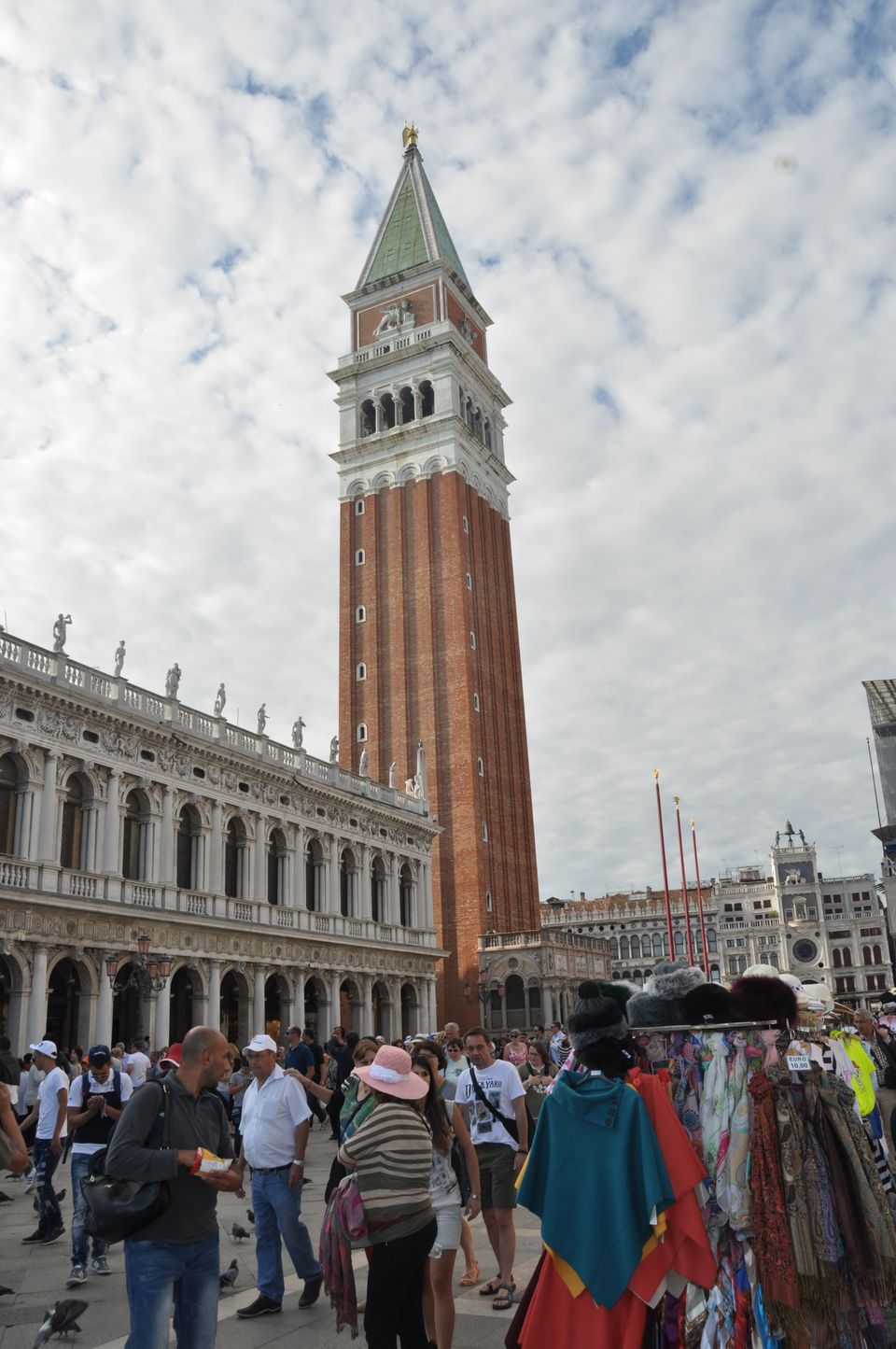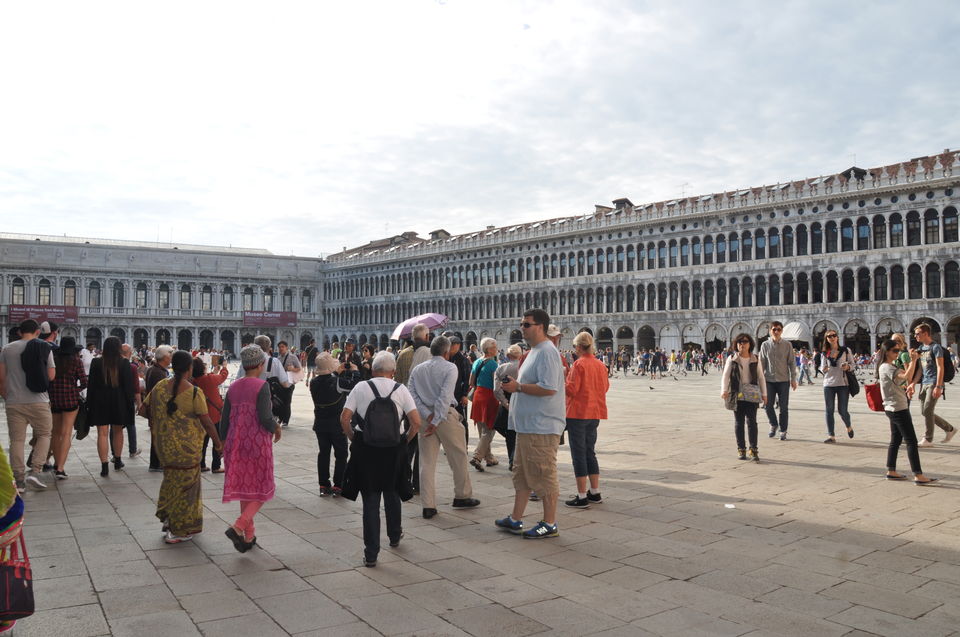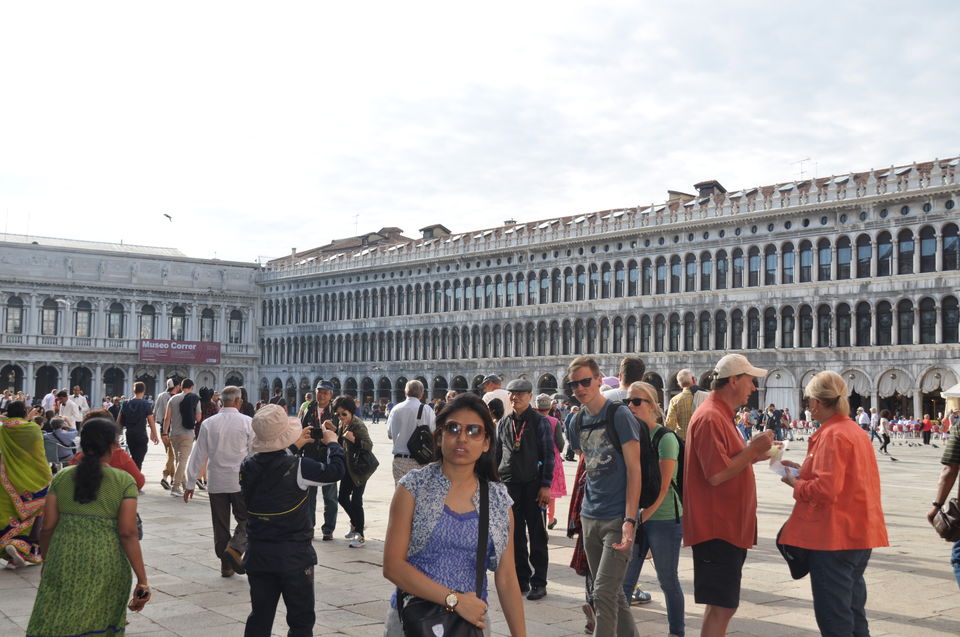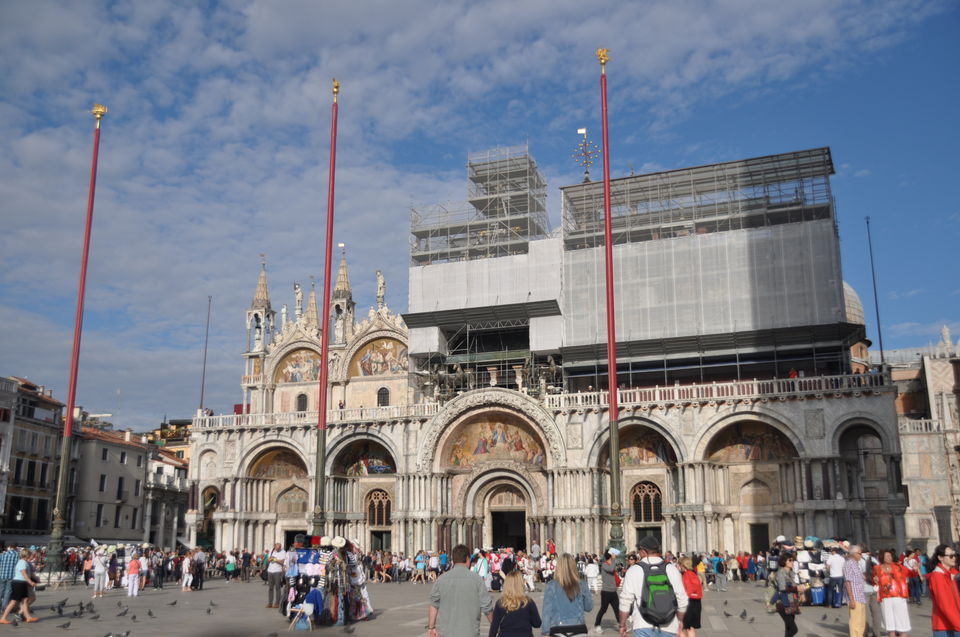 St Mark's Basilica is an another landmark of Venice if you really wants to see it you need to arrive early because of the huge lines and it is not at all a great idea waiting in lines in the summers when the crowd is so huge.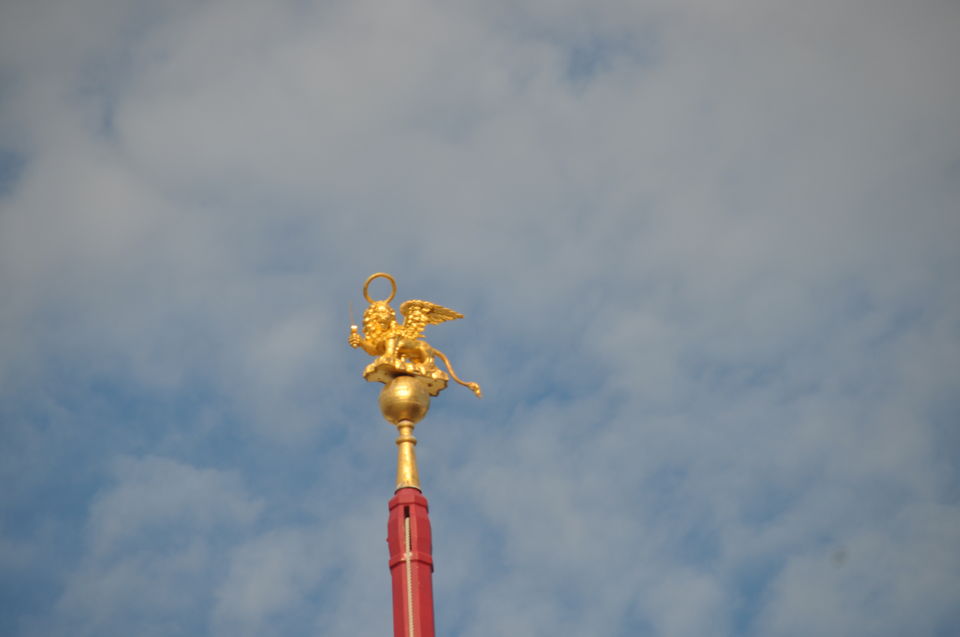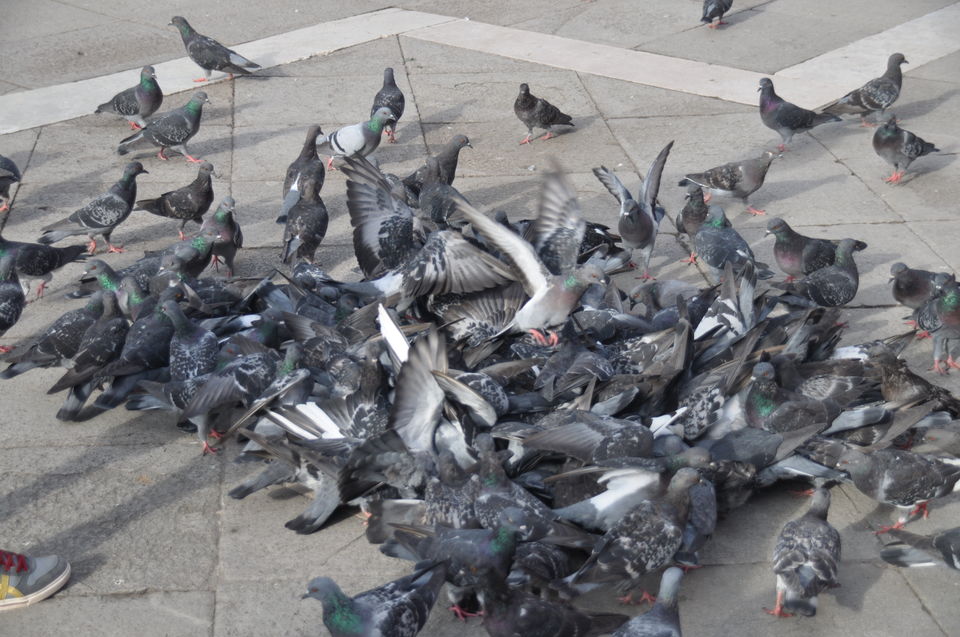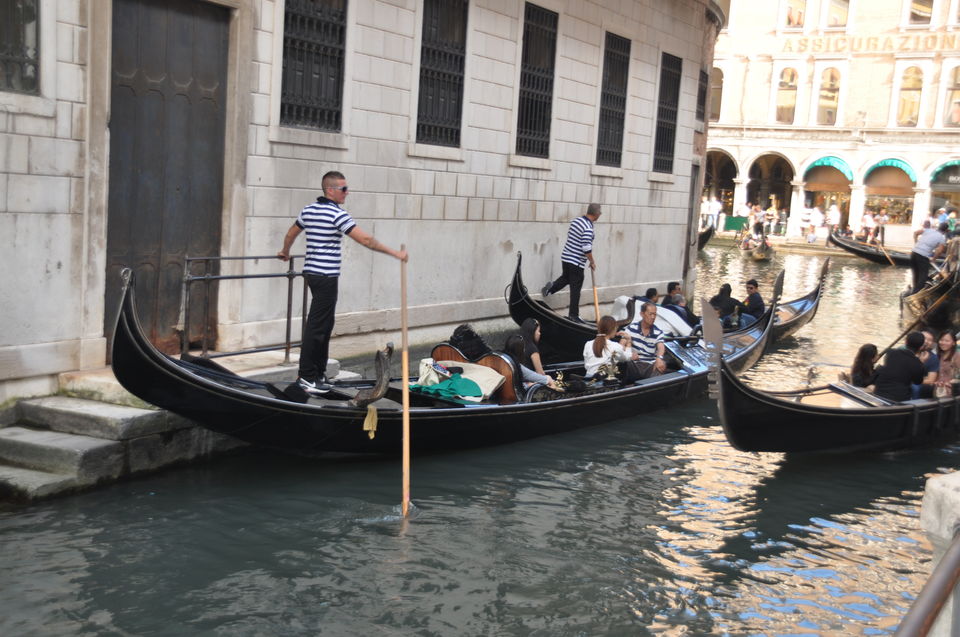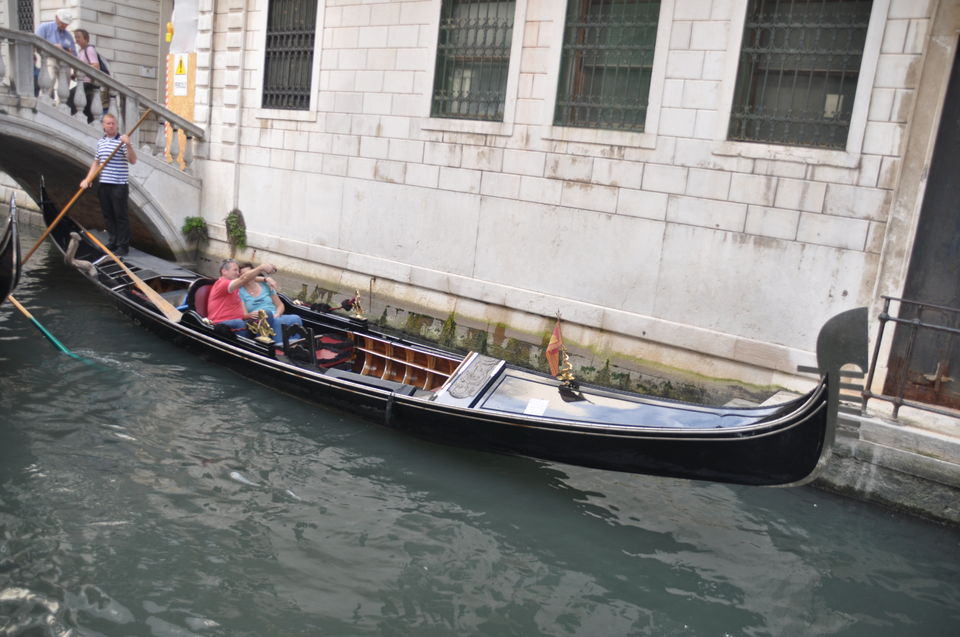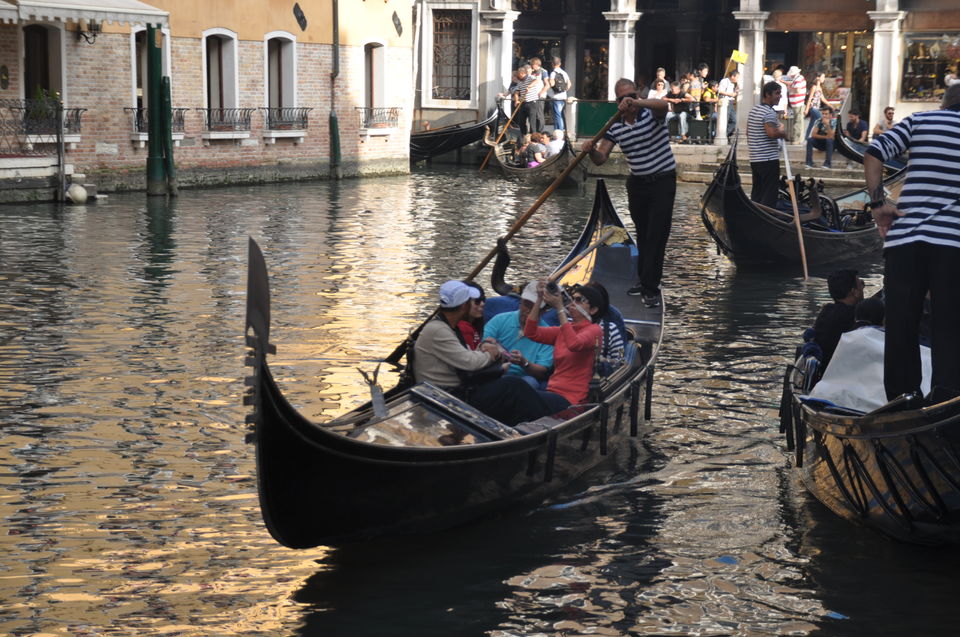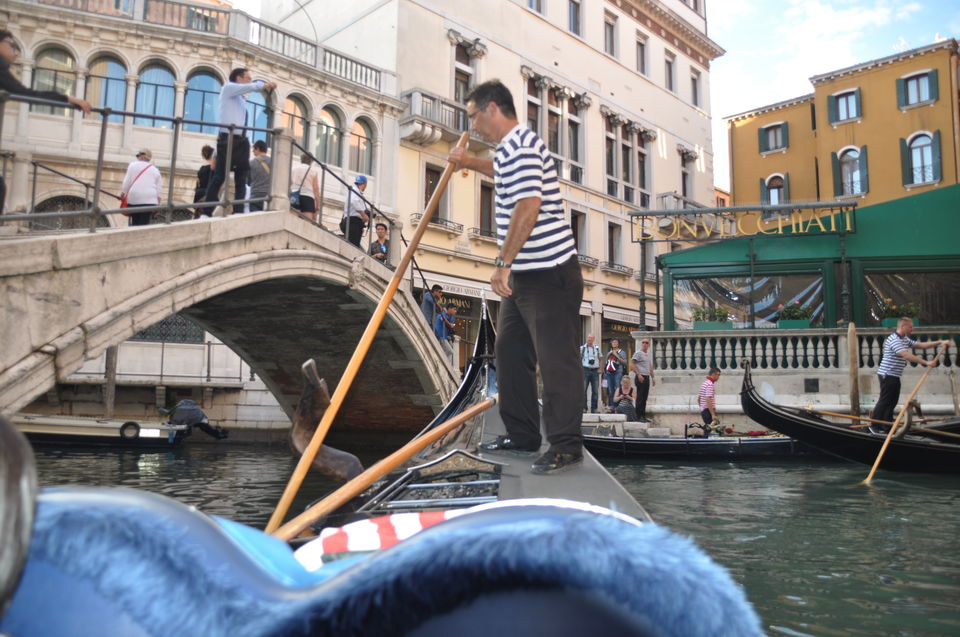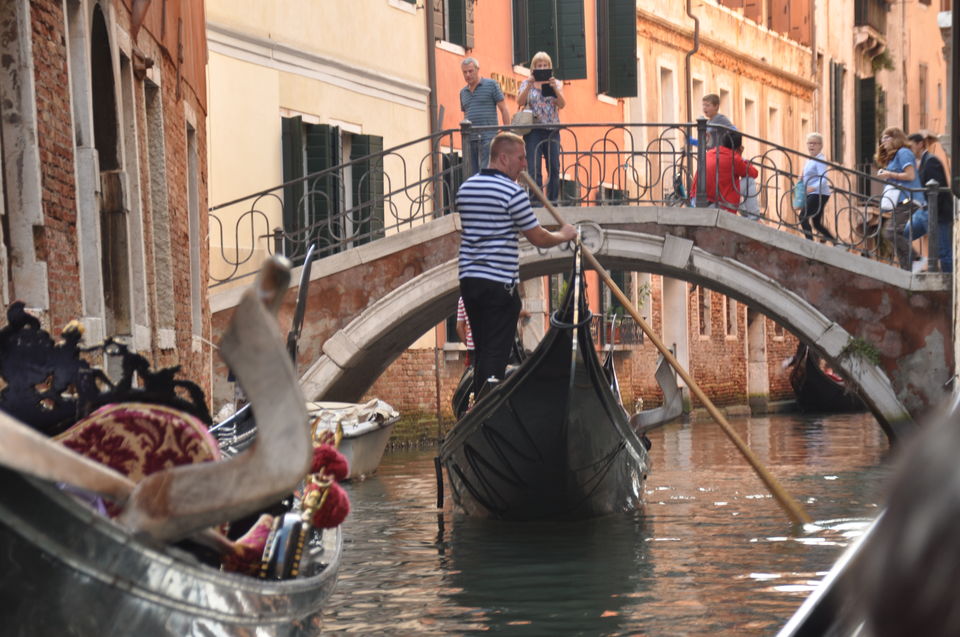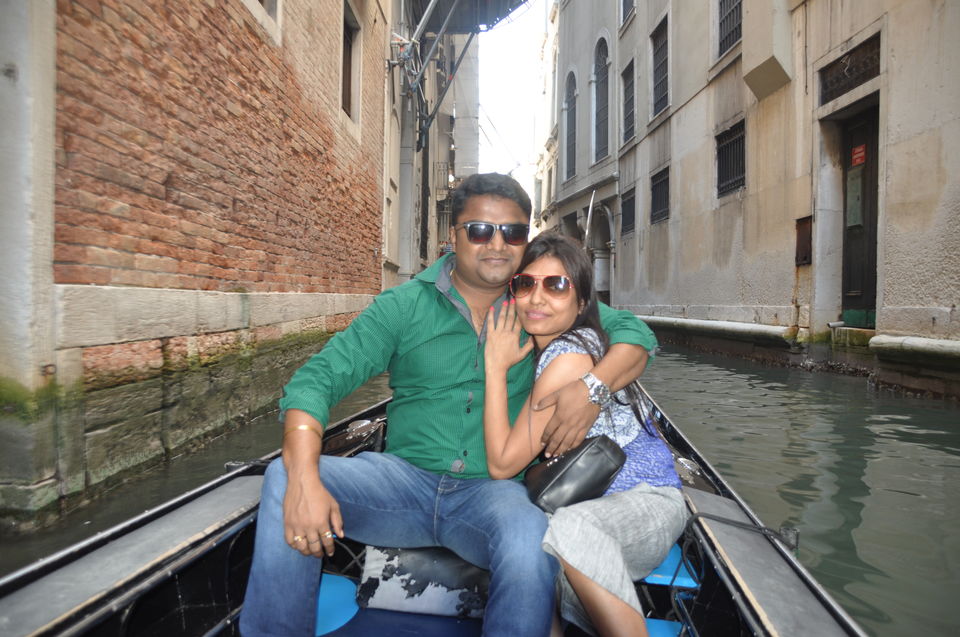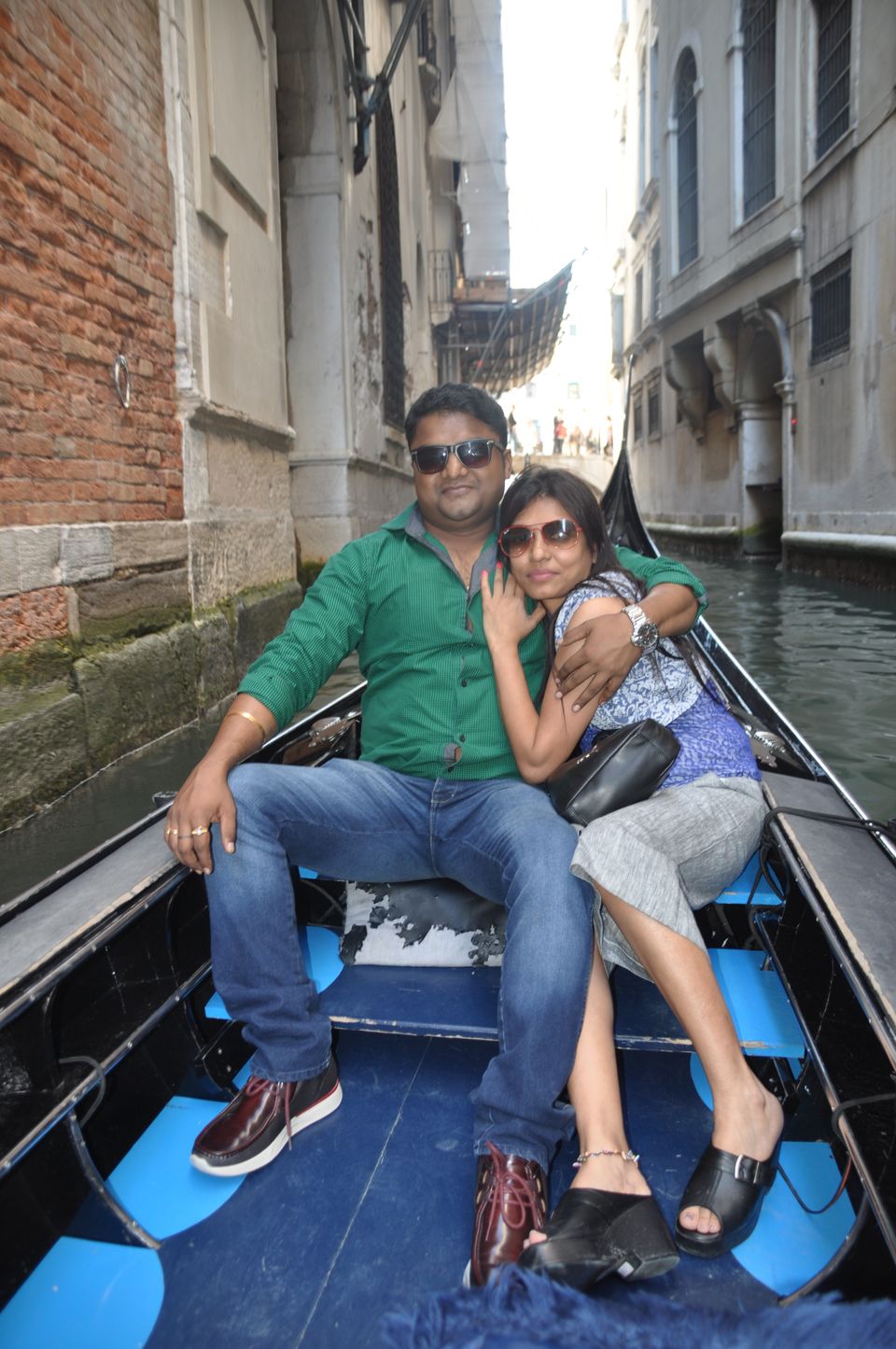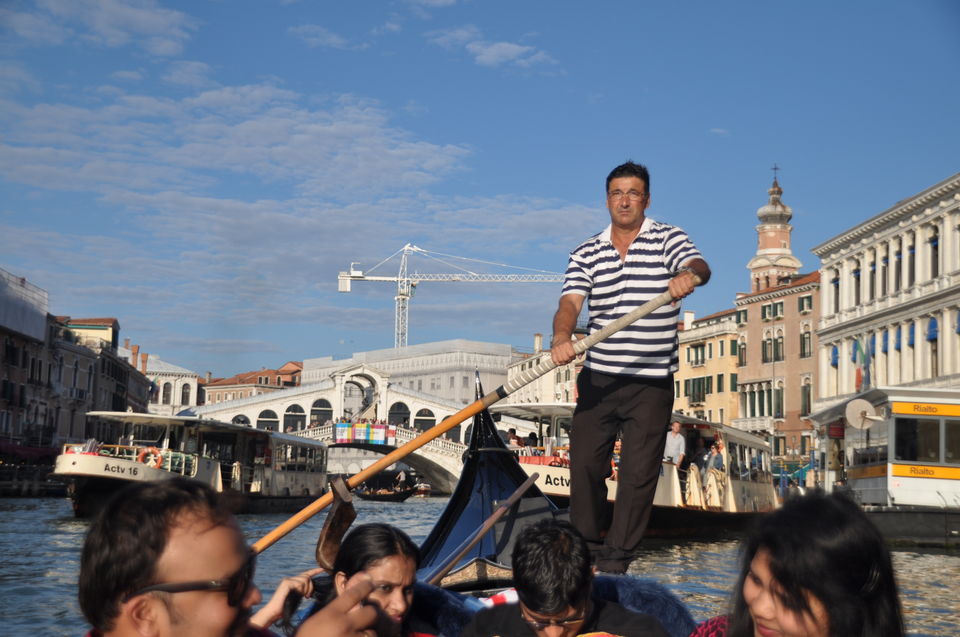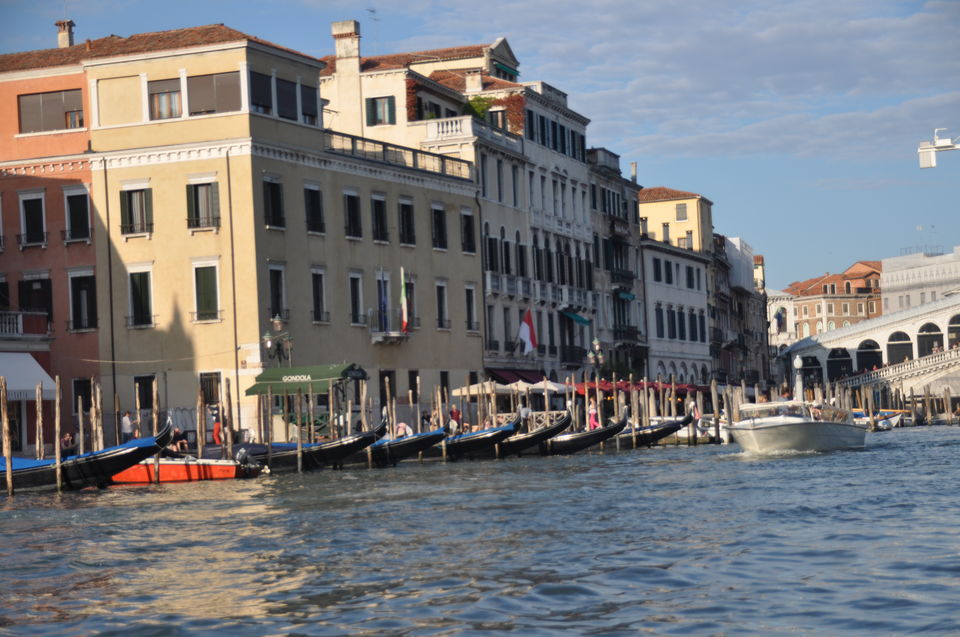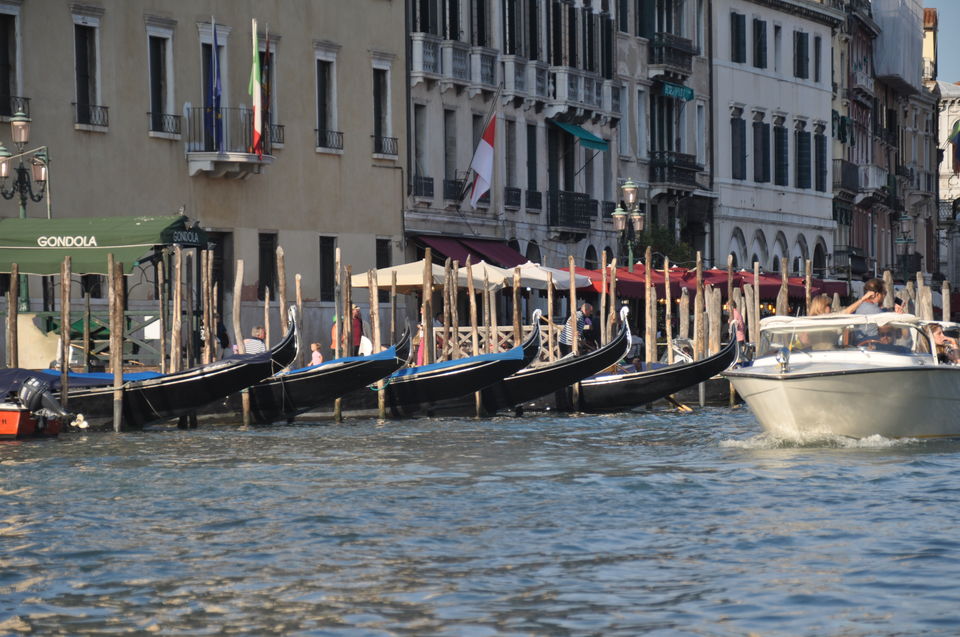 The Vepporetto is again a water bus facility to take passengers from one point to another.It is very cheap and reasonable and used by most of the people to reach to the main sites of Venice and it is one of the fantastic ways to visit Grand Canal.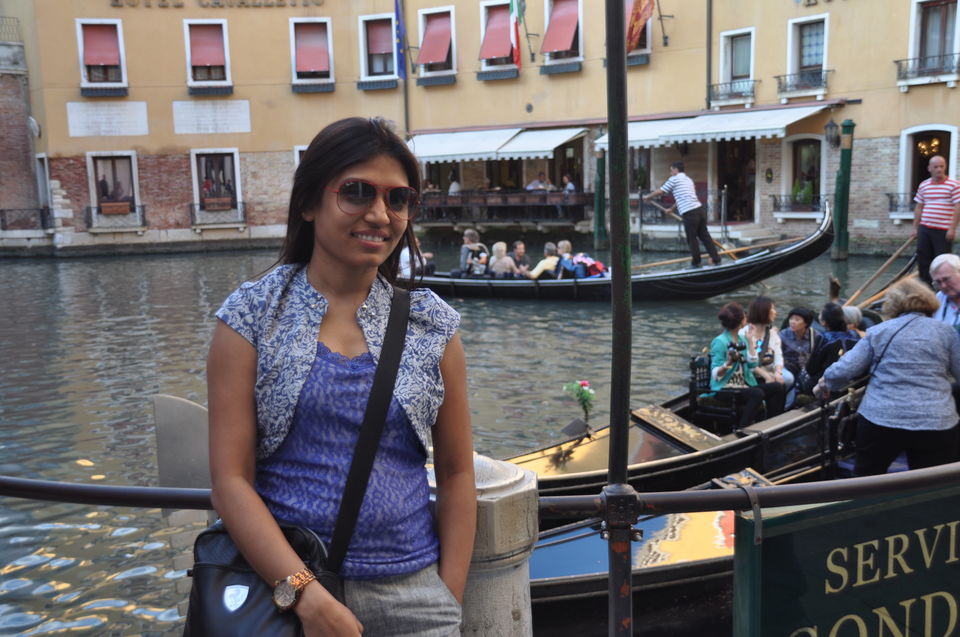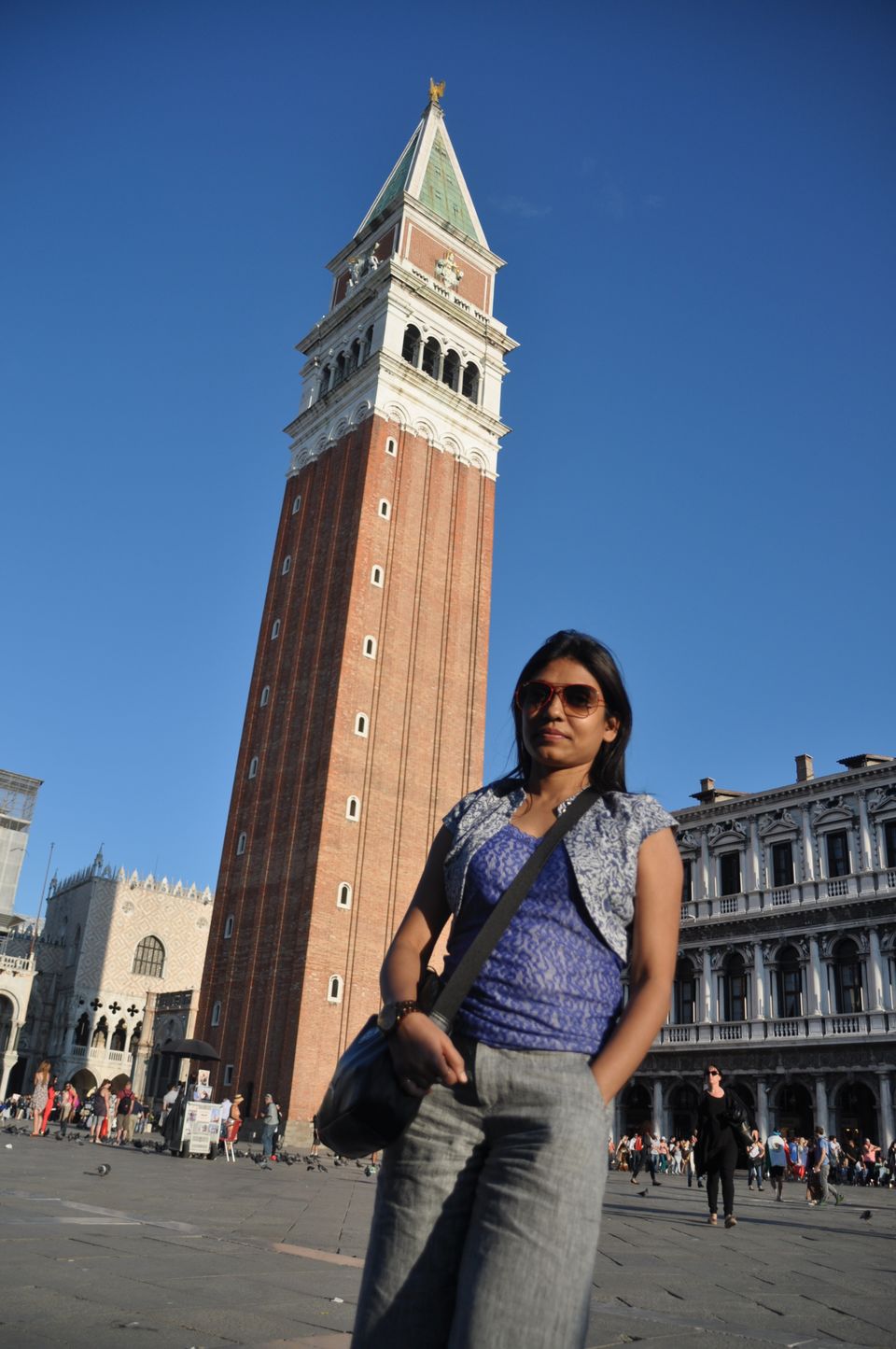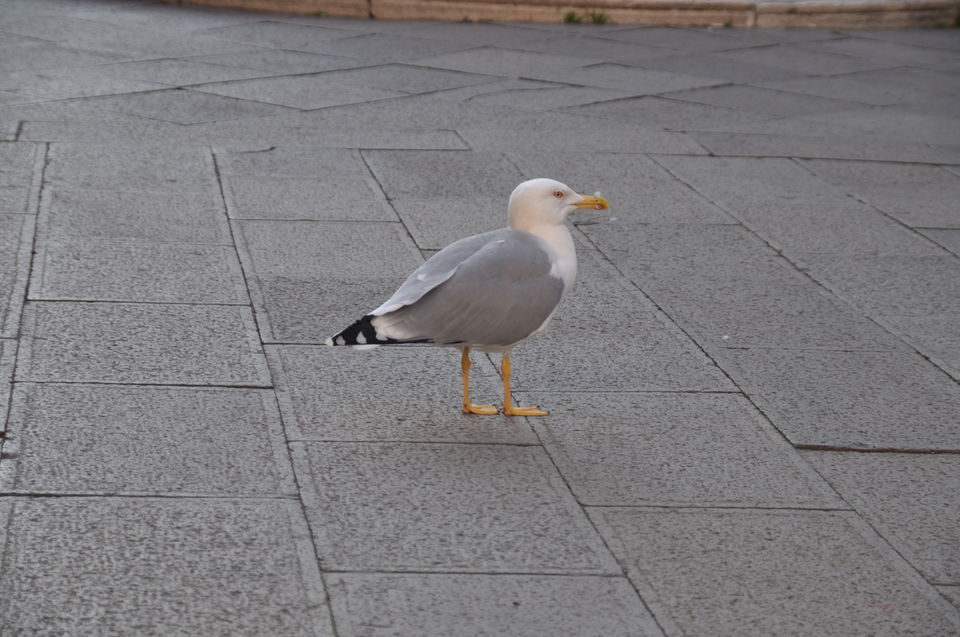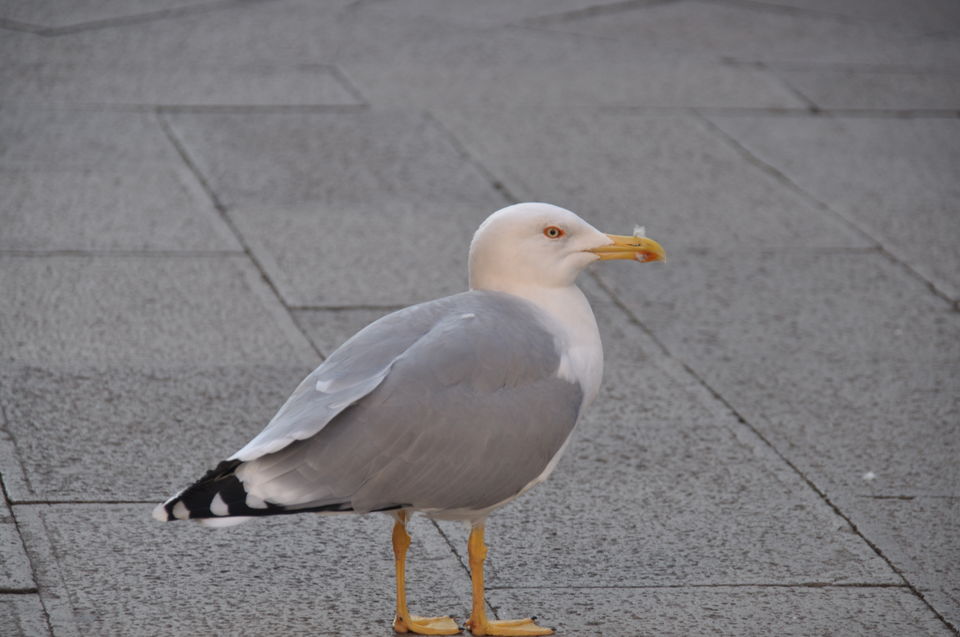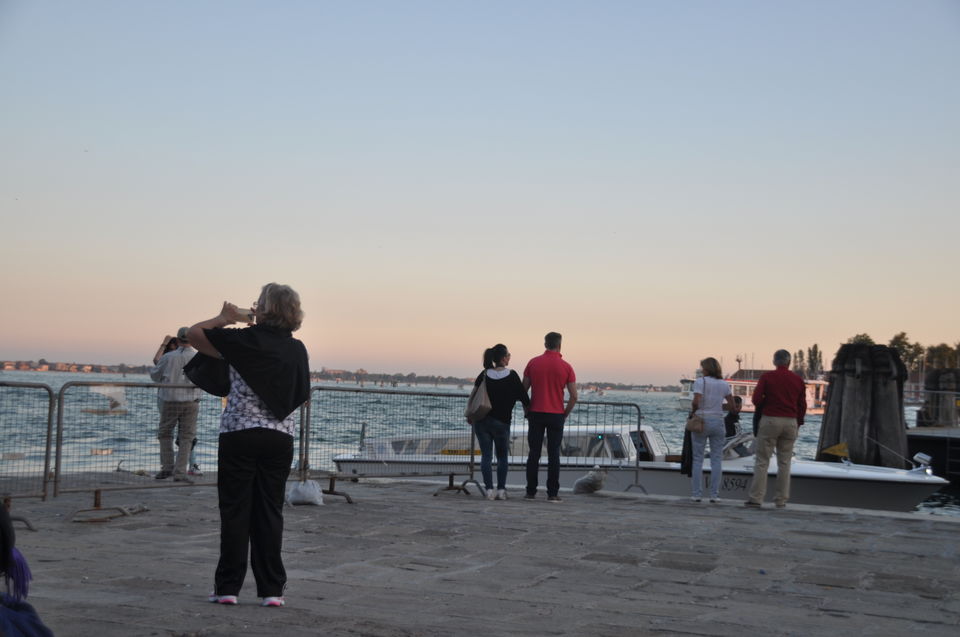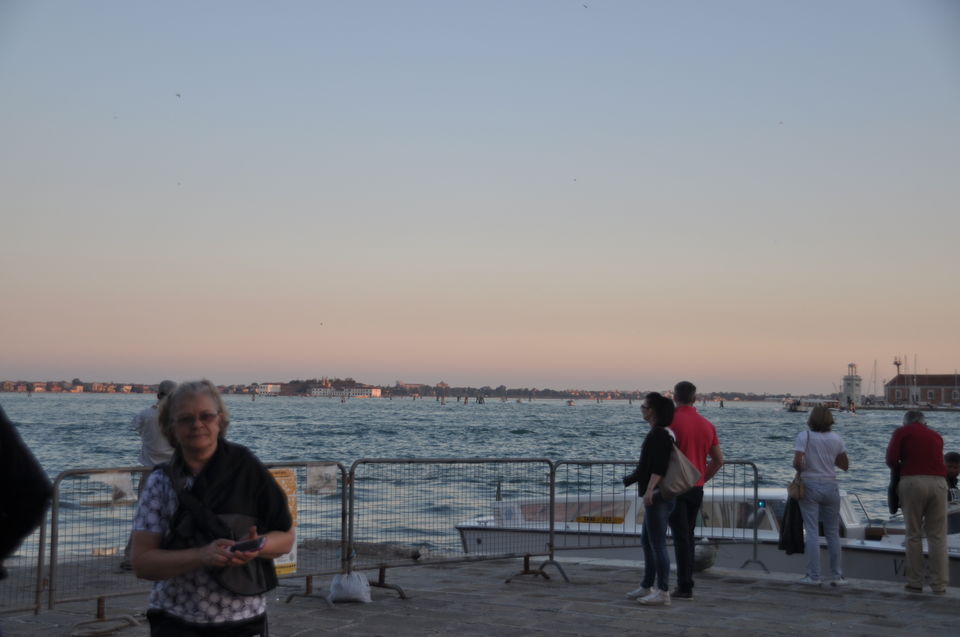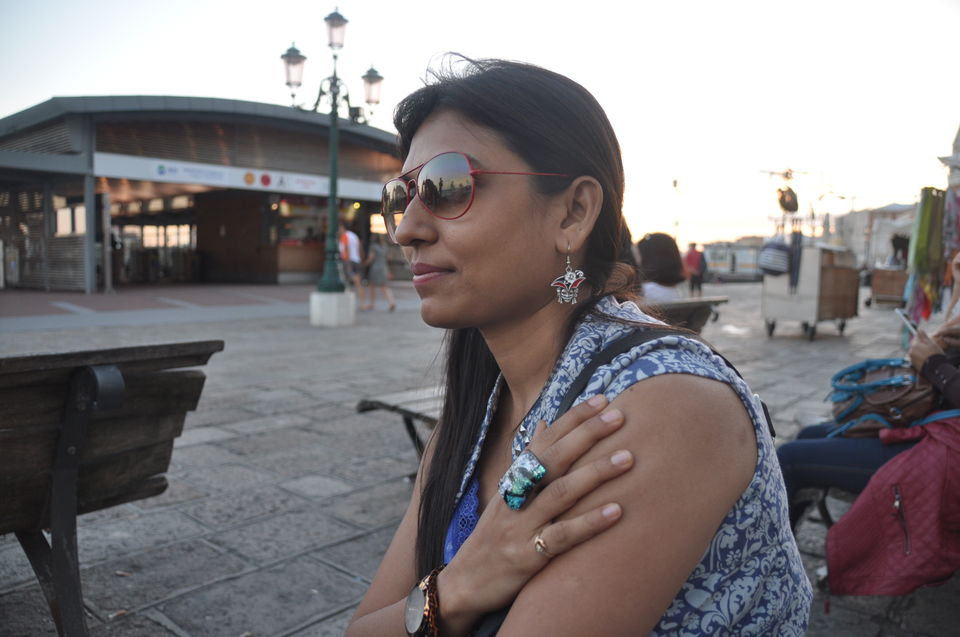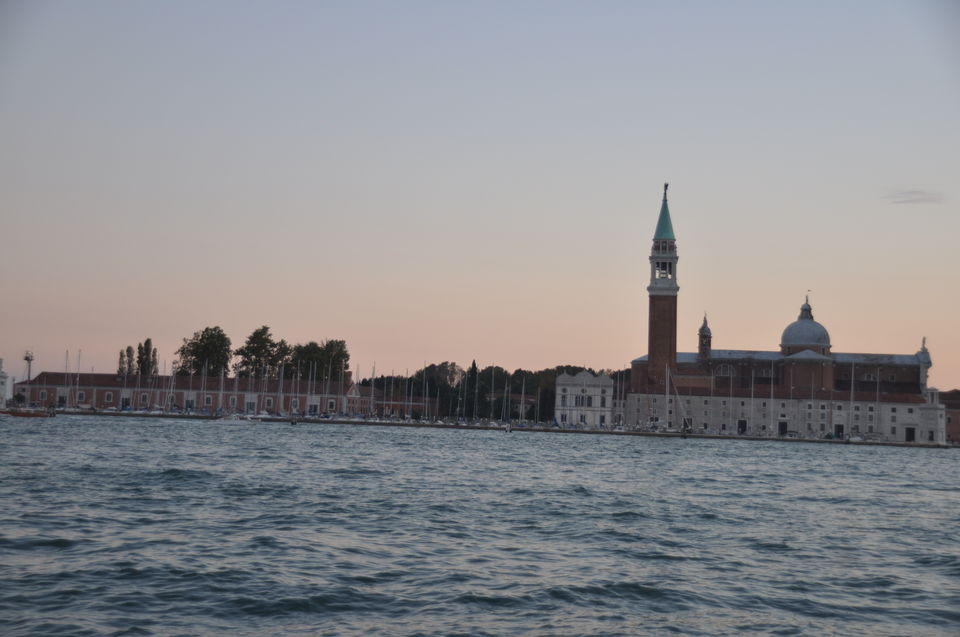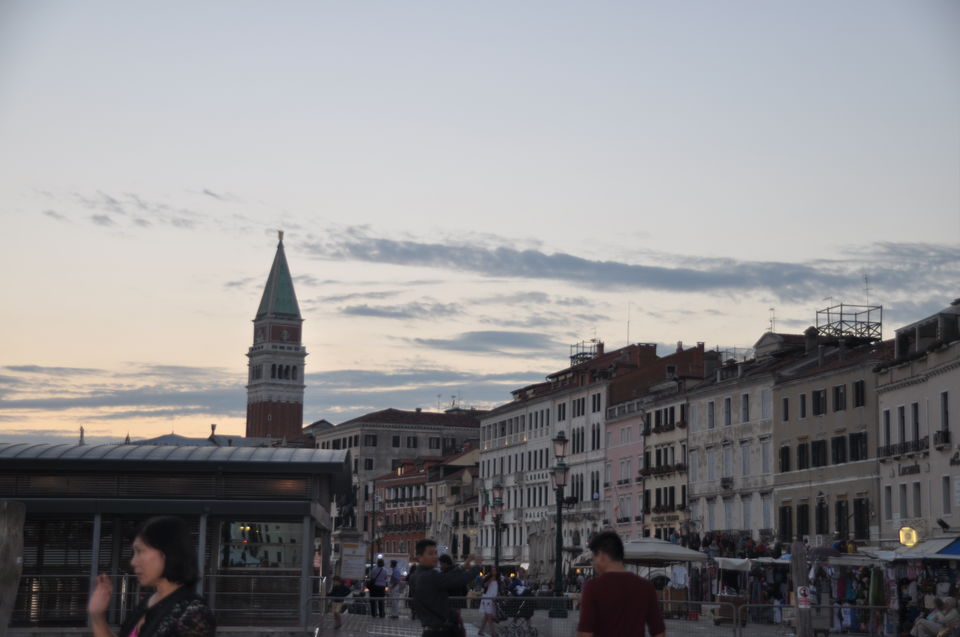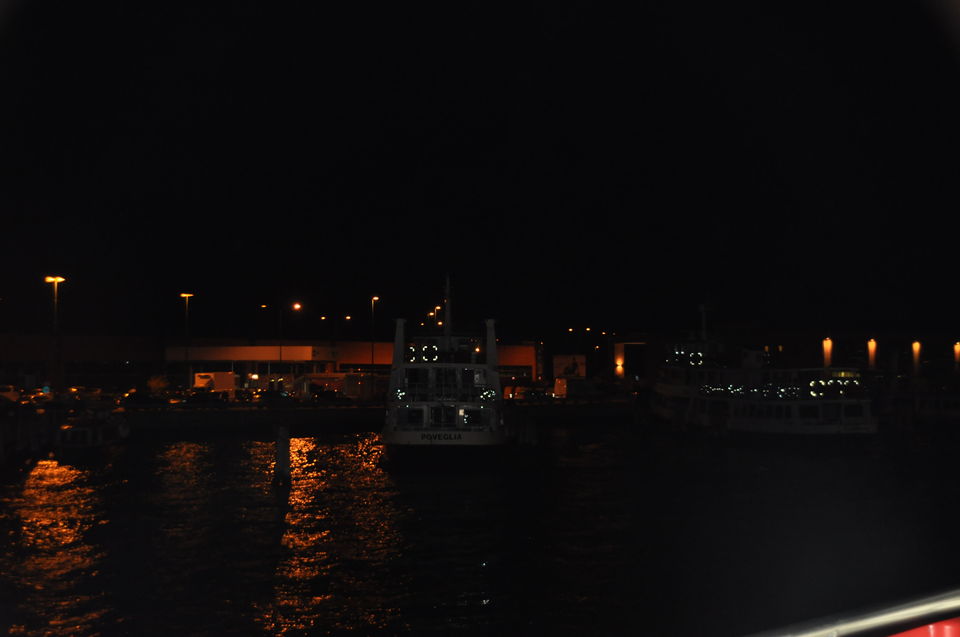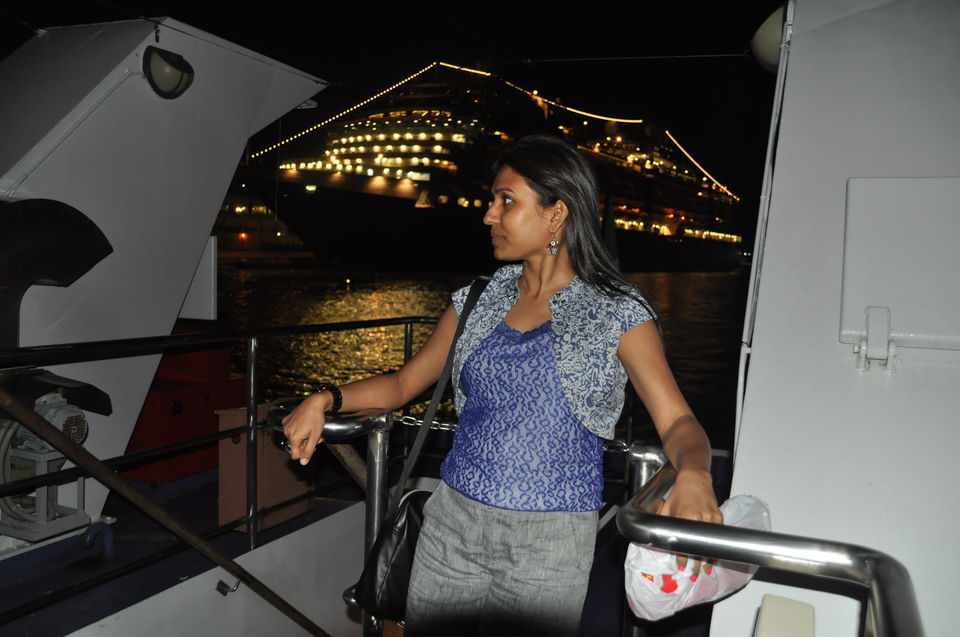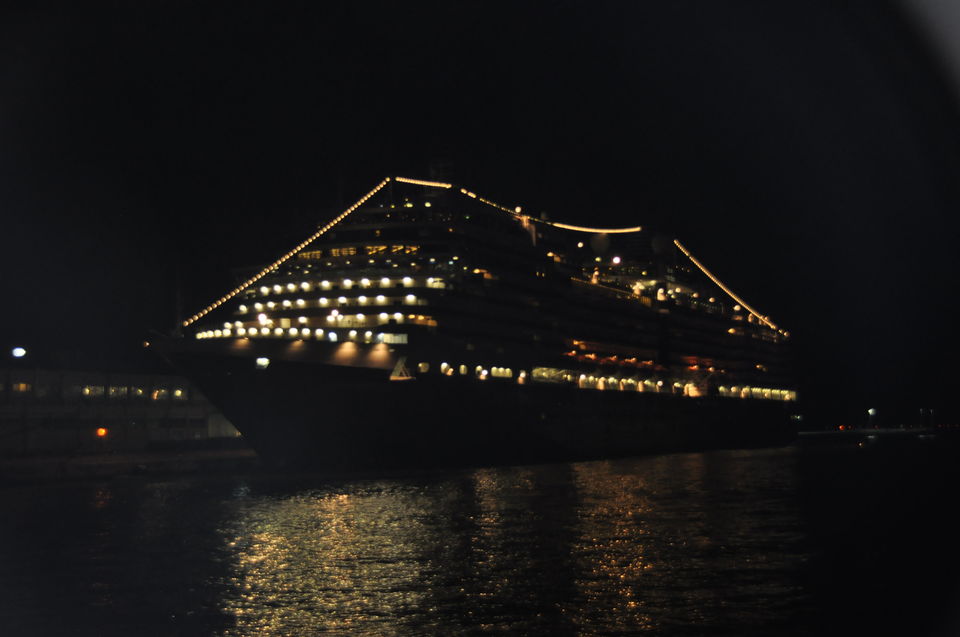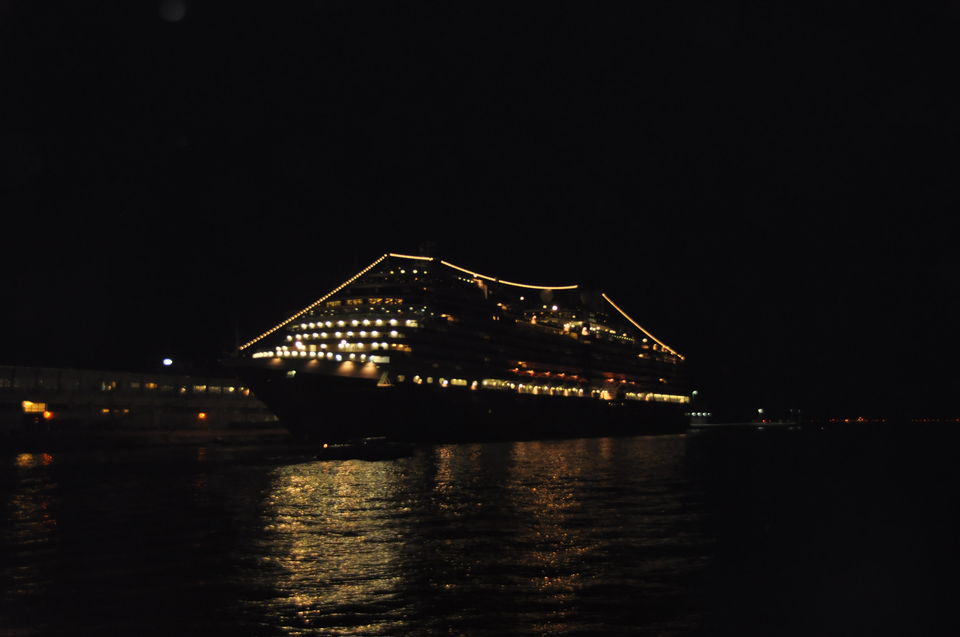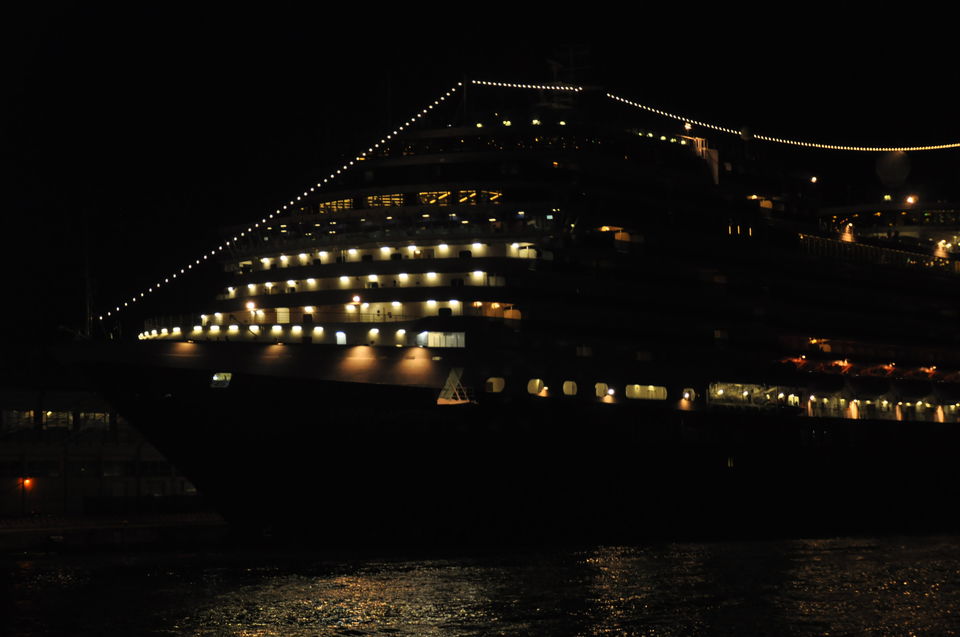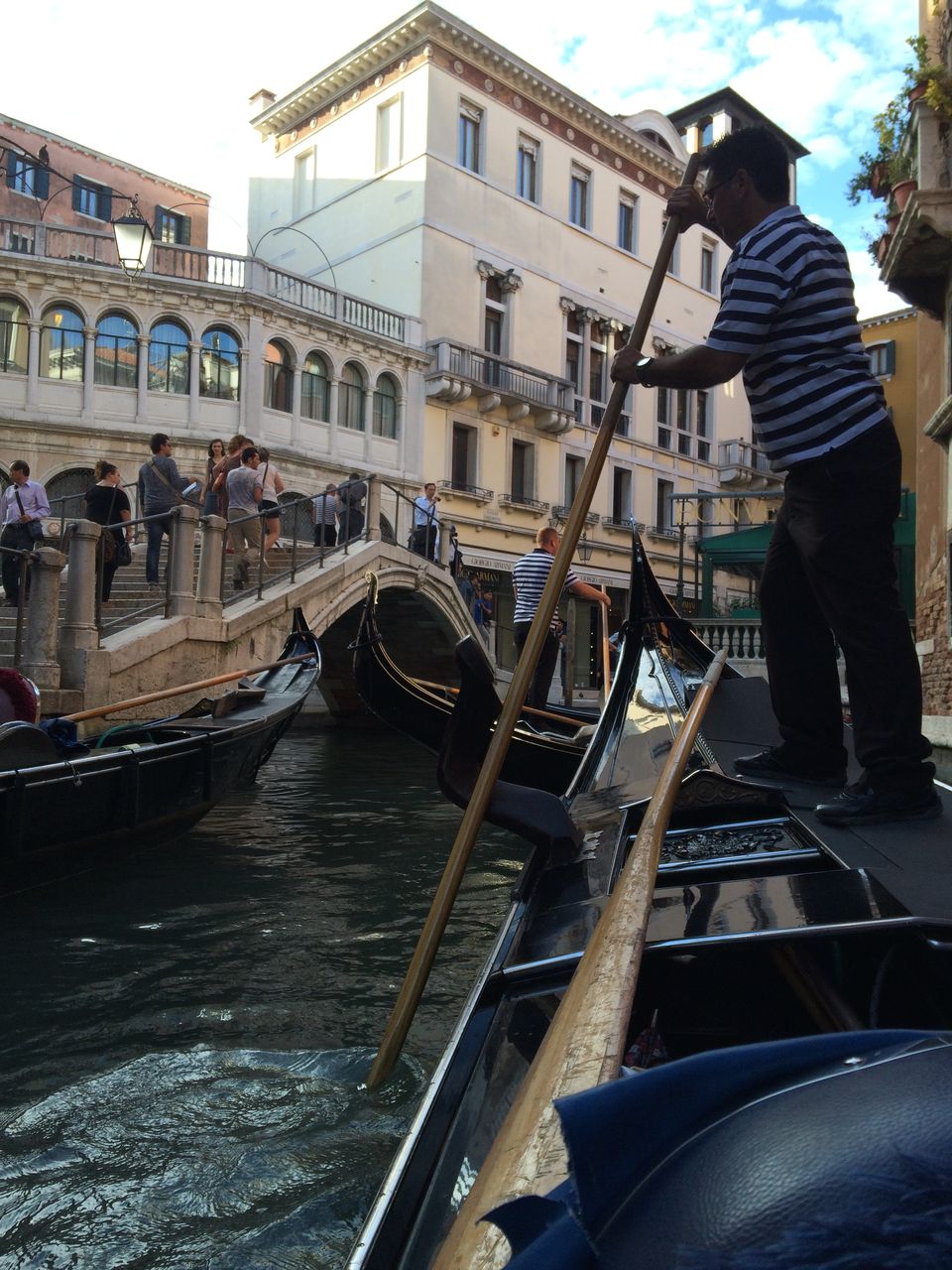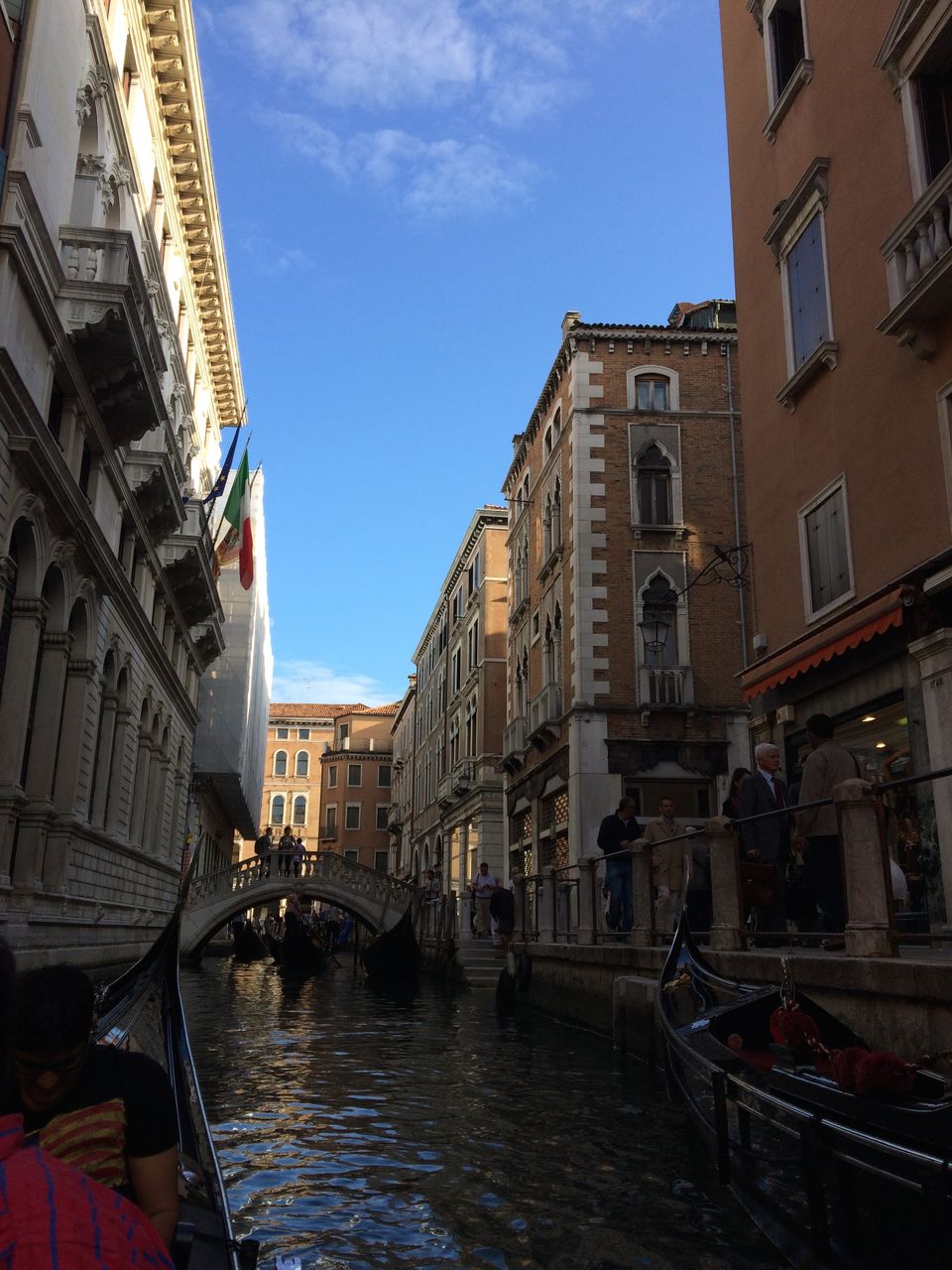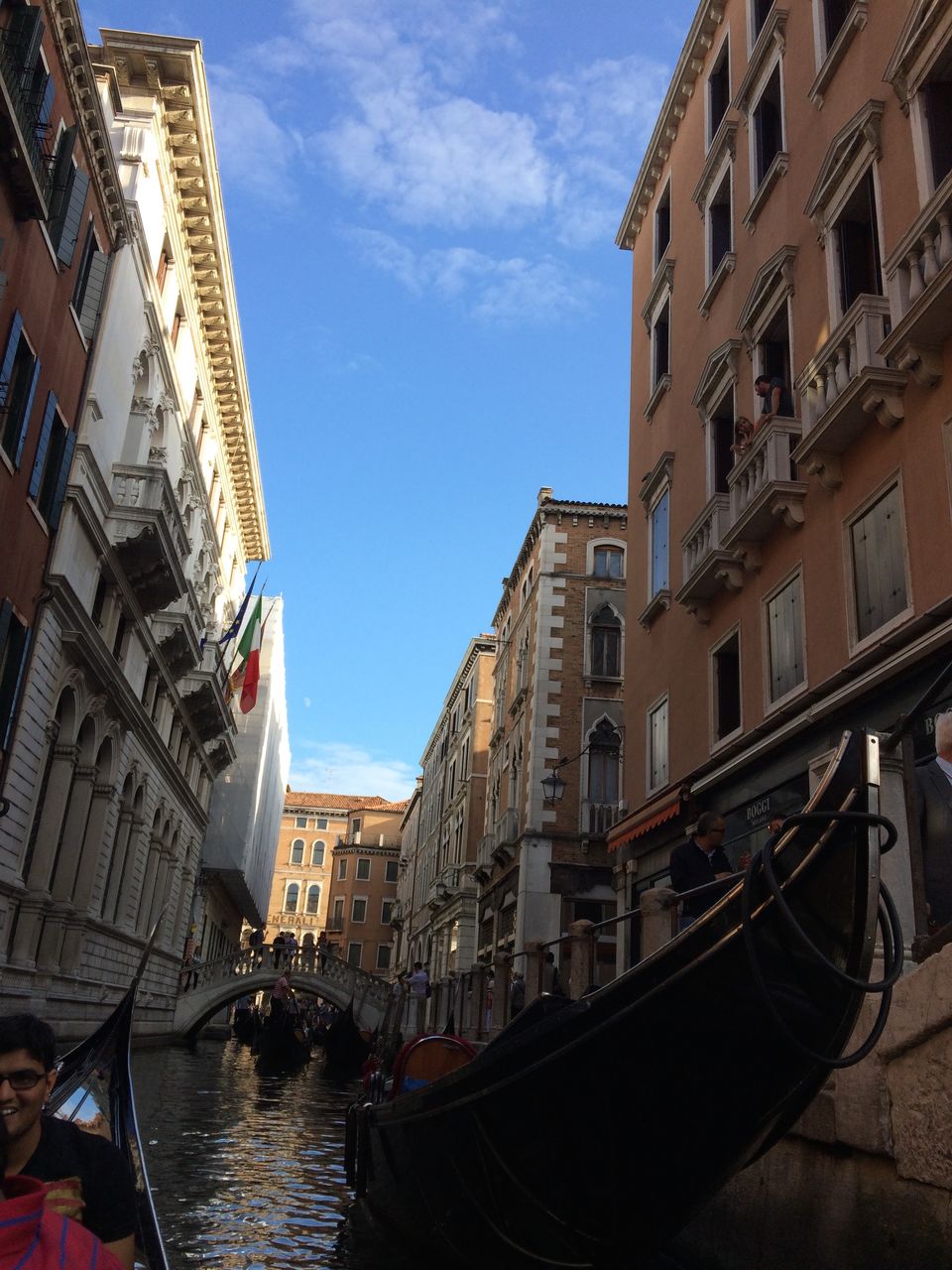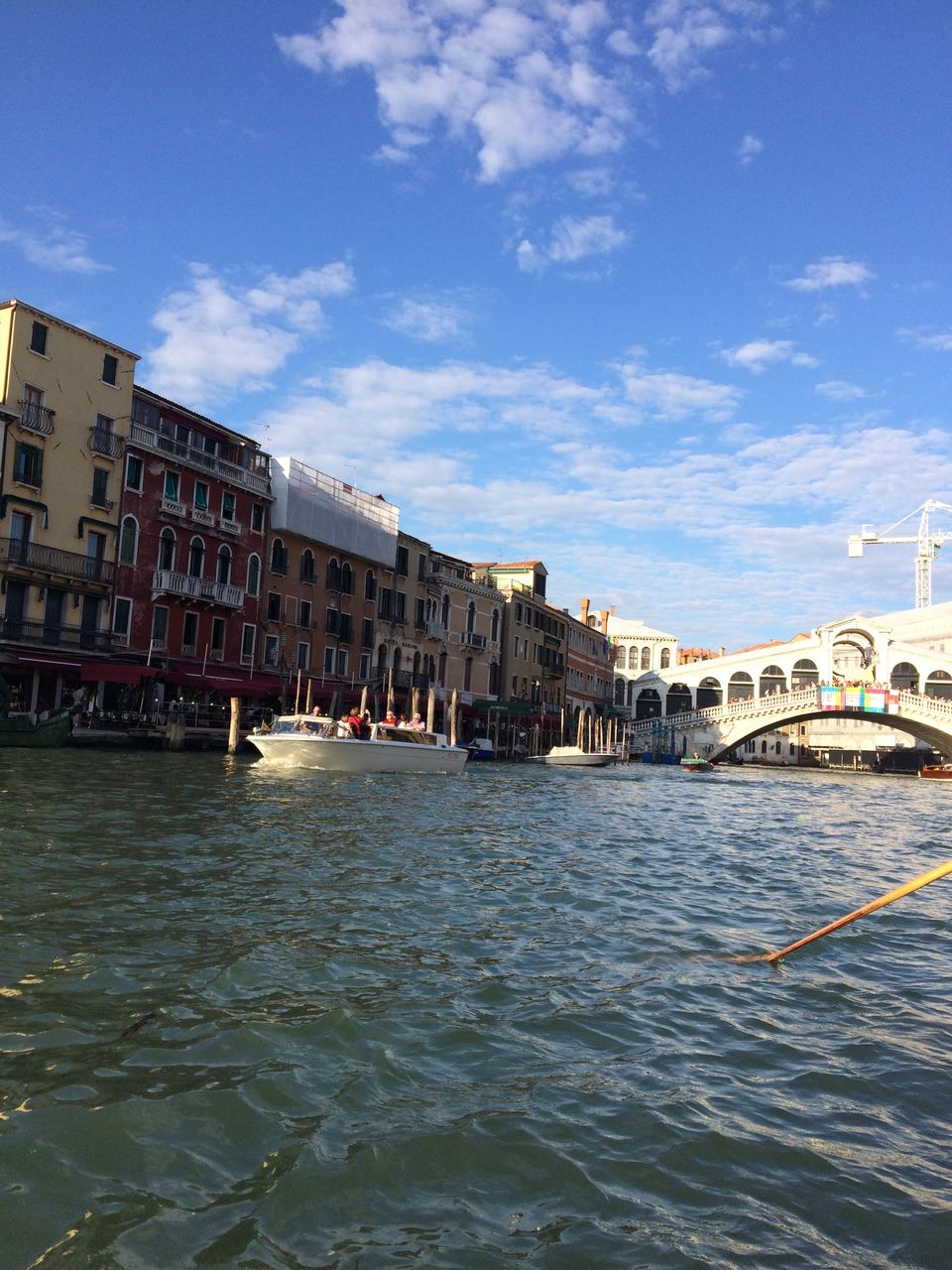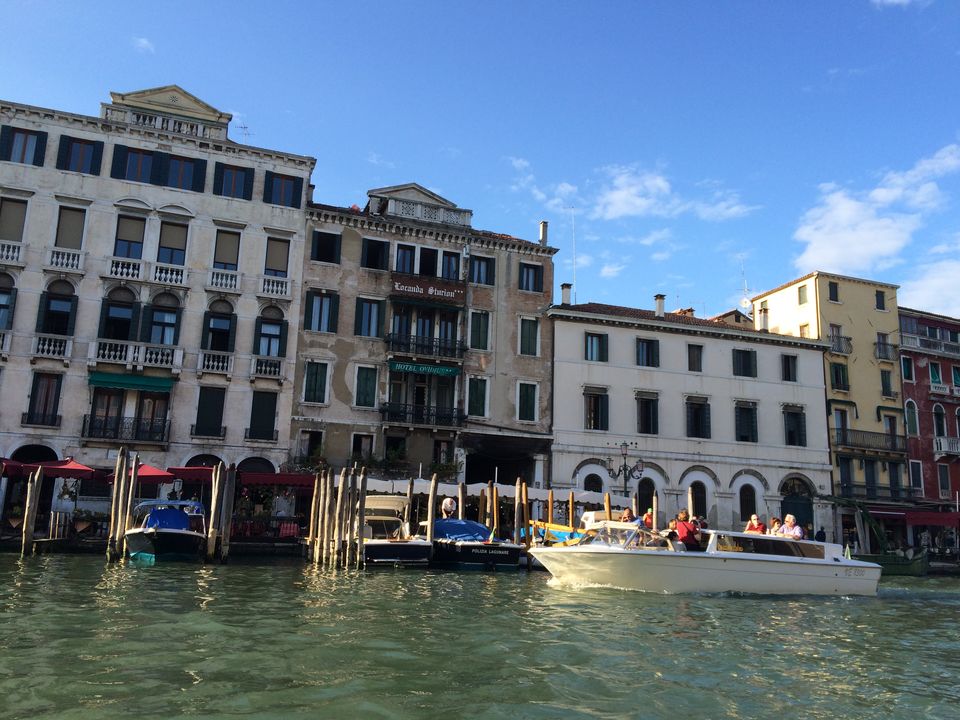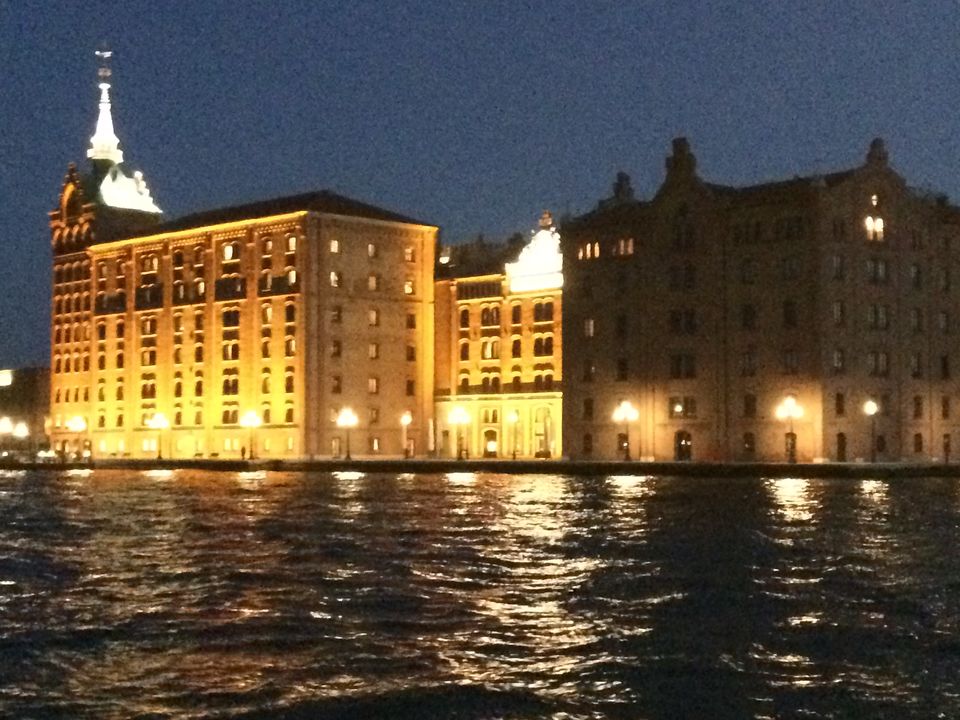 Whole day wander around Venice and the must see places are :
St. Mark Basilica
The Vaporetto
Gandola Ride
St.Mark's Square
Piazza San Marco
Rialto Bridge
The Doge's Palace
The Bridge of Signs
And you should try the Italian pizza from any of the restaurants and the kind of taste what they have you won't find in this whole world.While i was having my pizza a talking bird just came in front of me and it was literally taking something.Time to say good bye to Venice and tomorrow i will be on the Fields of Miracle.
Our 3 cities bus tour was so convenient that we left from the Venice around 9:30pm and reached to Pisa with in 3 h 30 min.If you want to take a passenger bus it costs you approximately 17 Euros per head.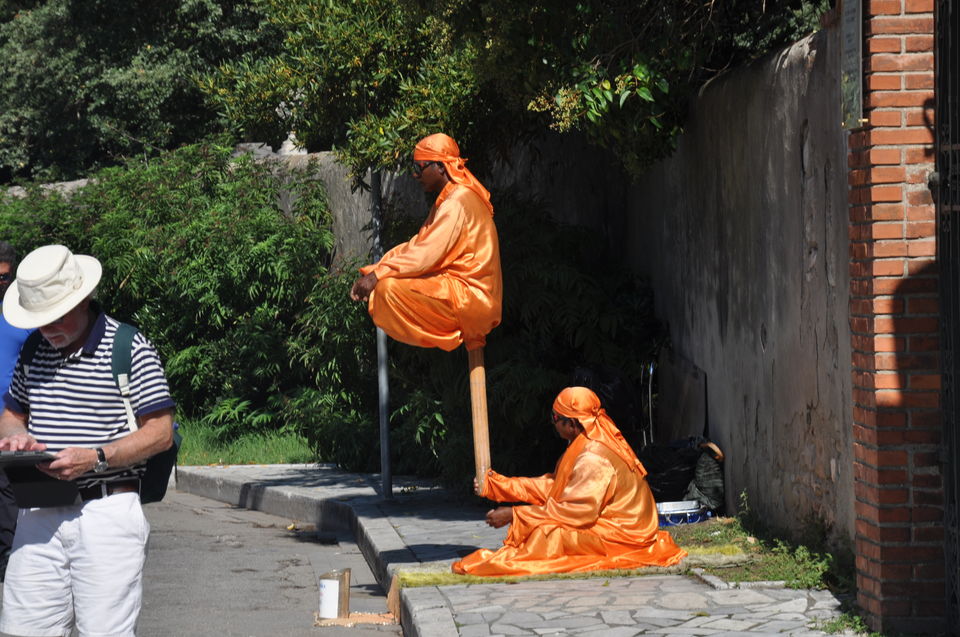 Early morning after having the breakfast we left from the hotel and head up to the Fields of Miracle.
This picture is so weird that while we were walking to Fields of Miracle they were sitting besides the road and making hell lot of money.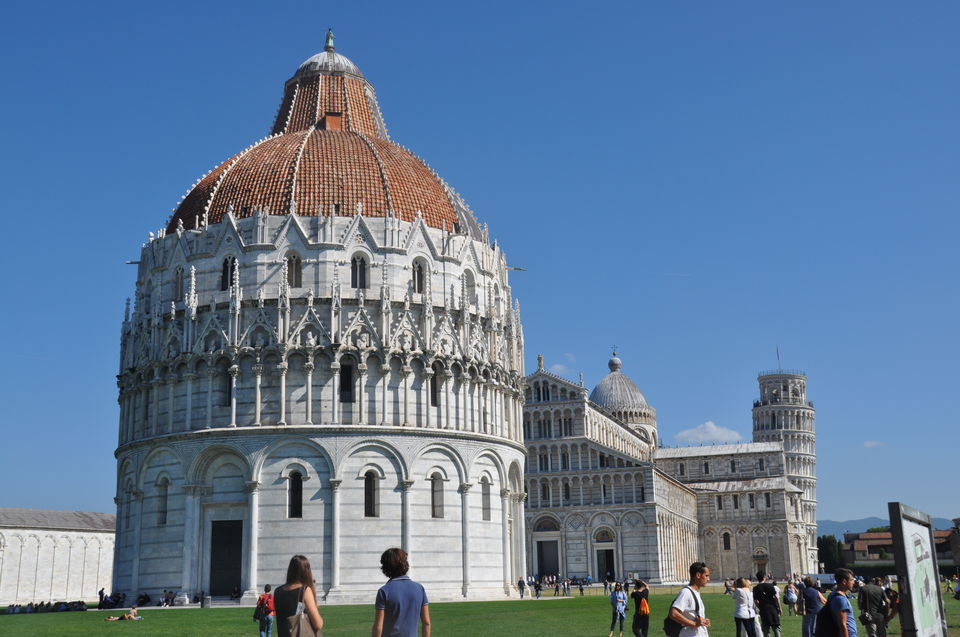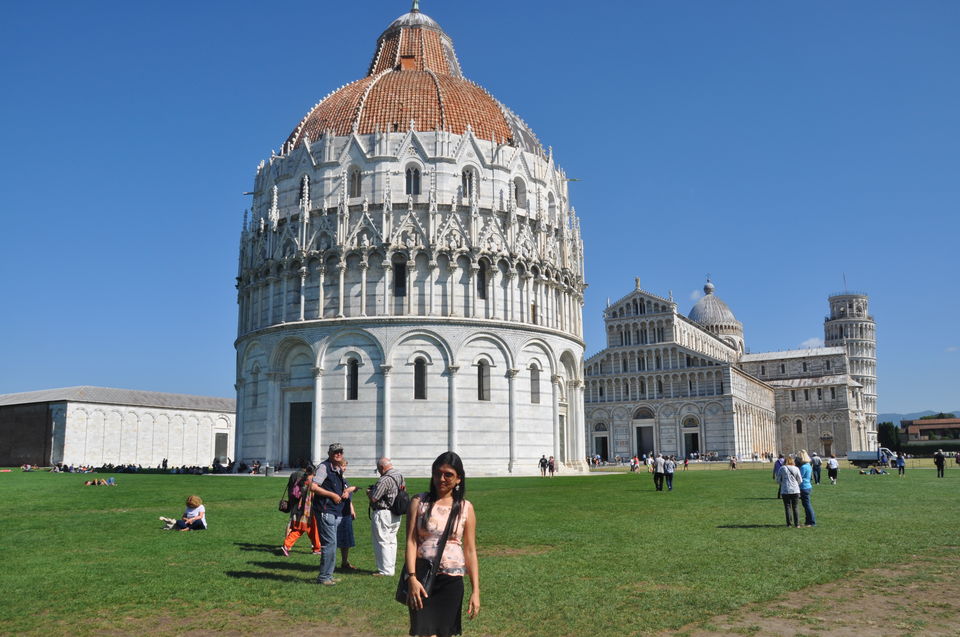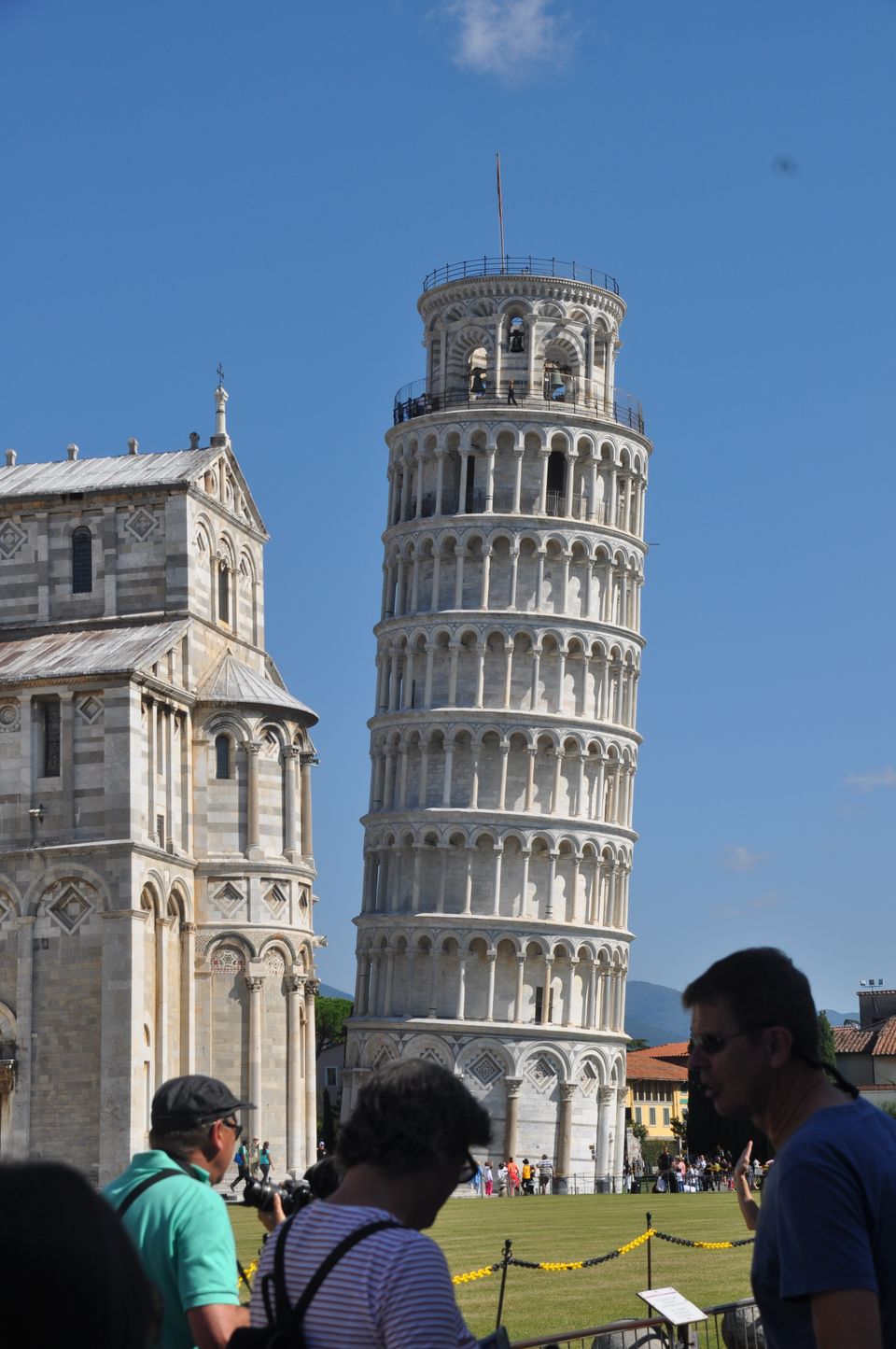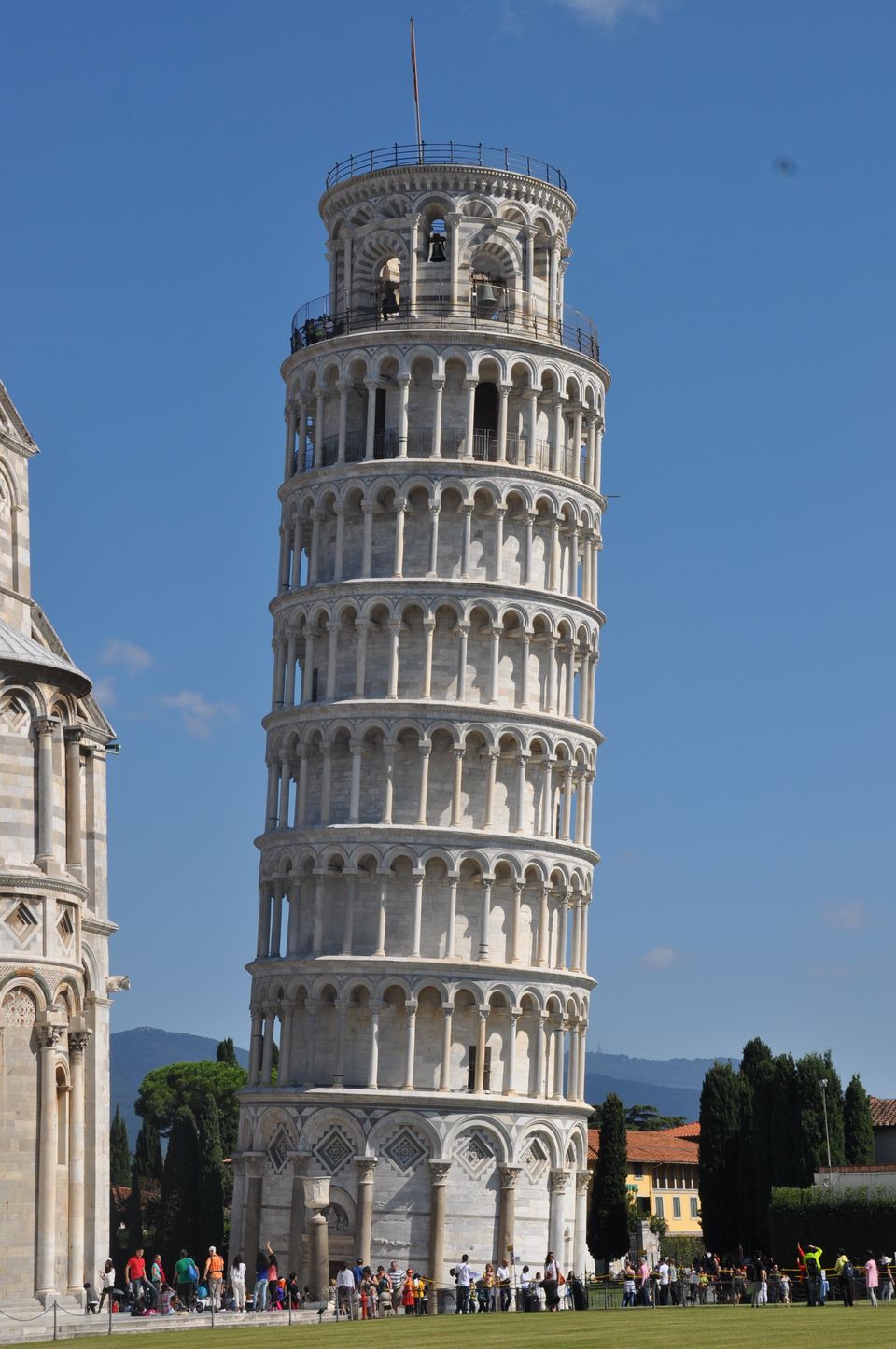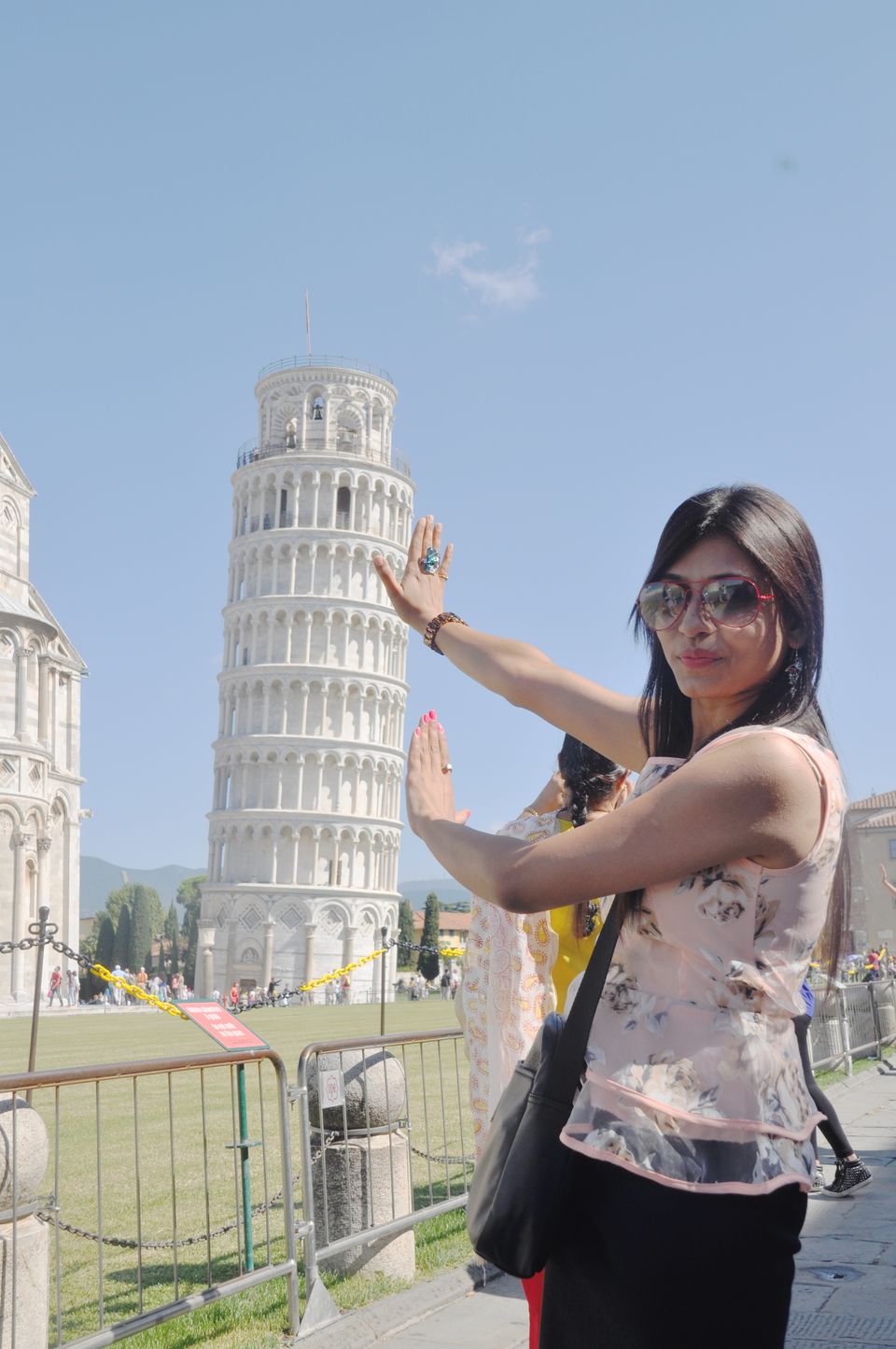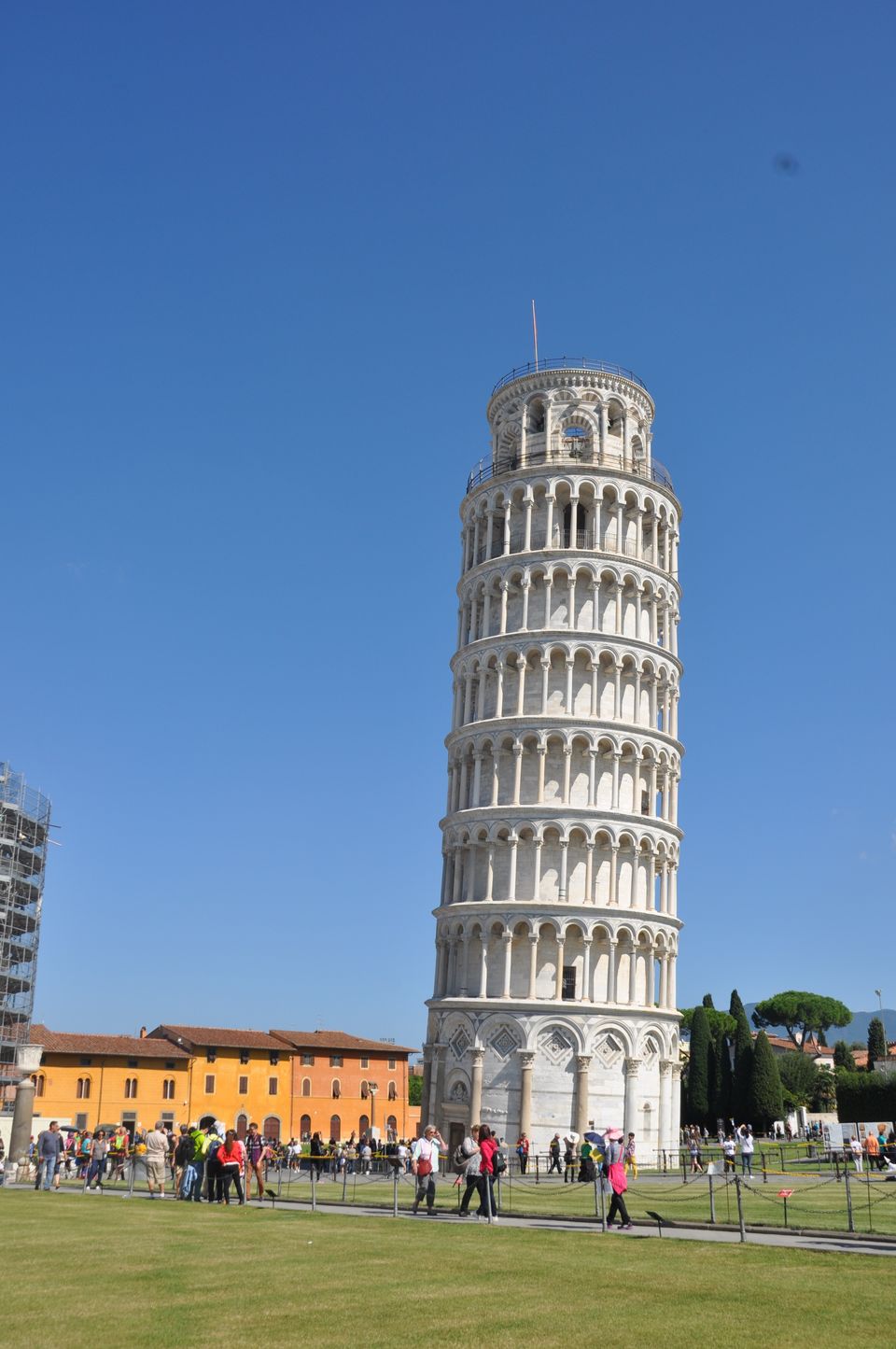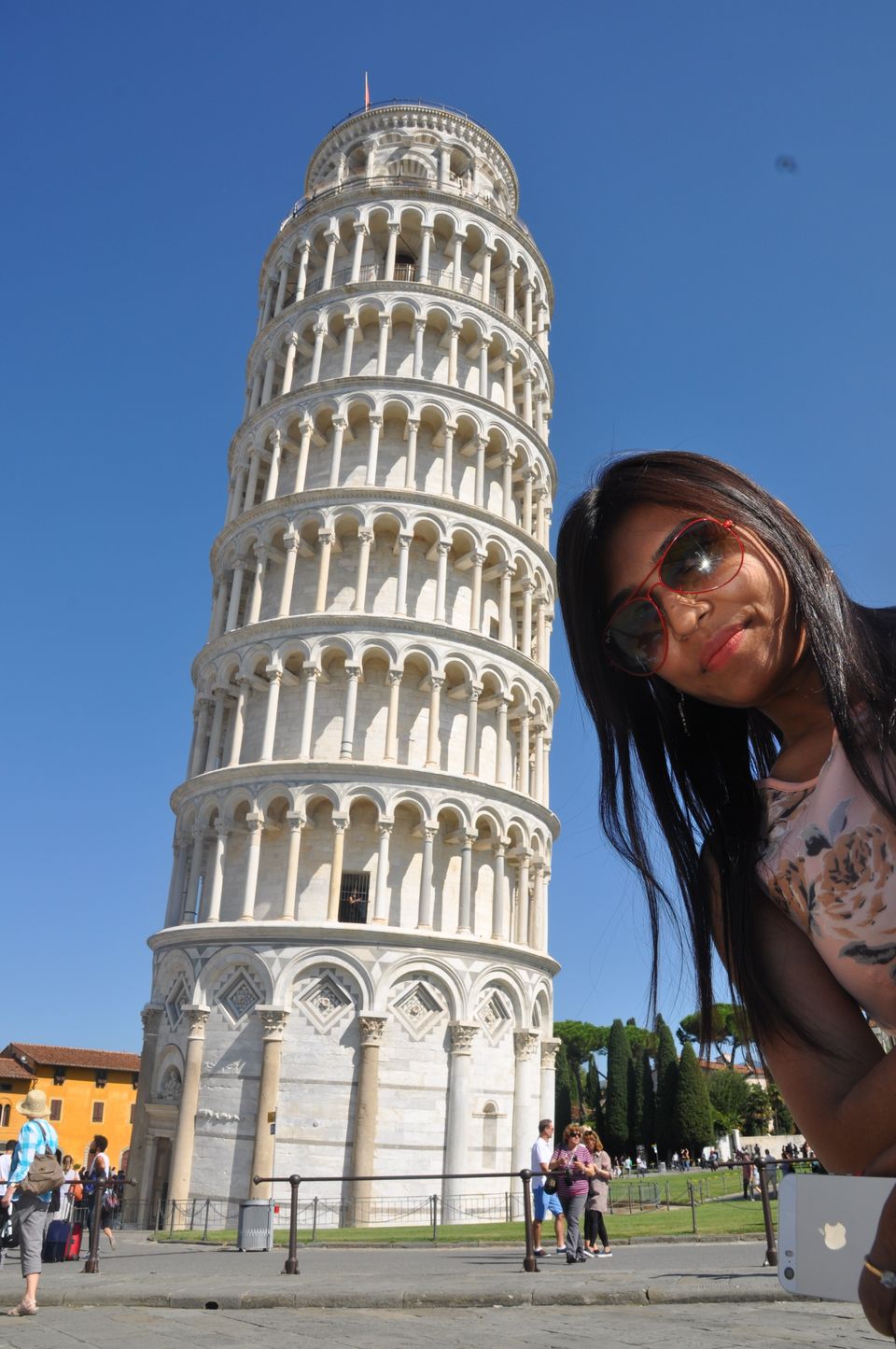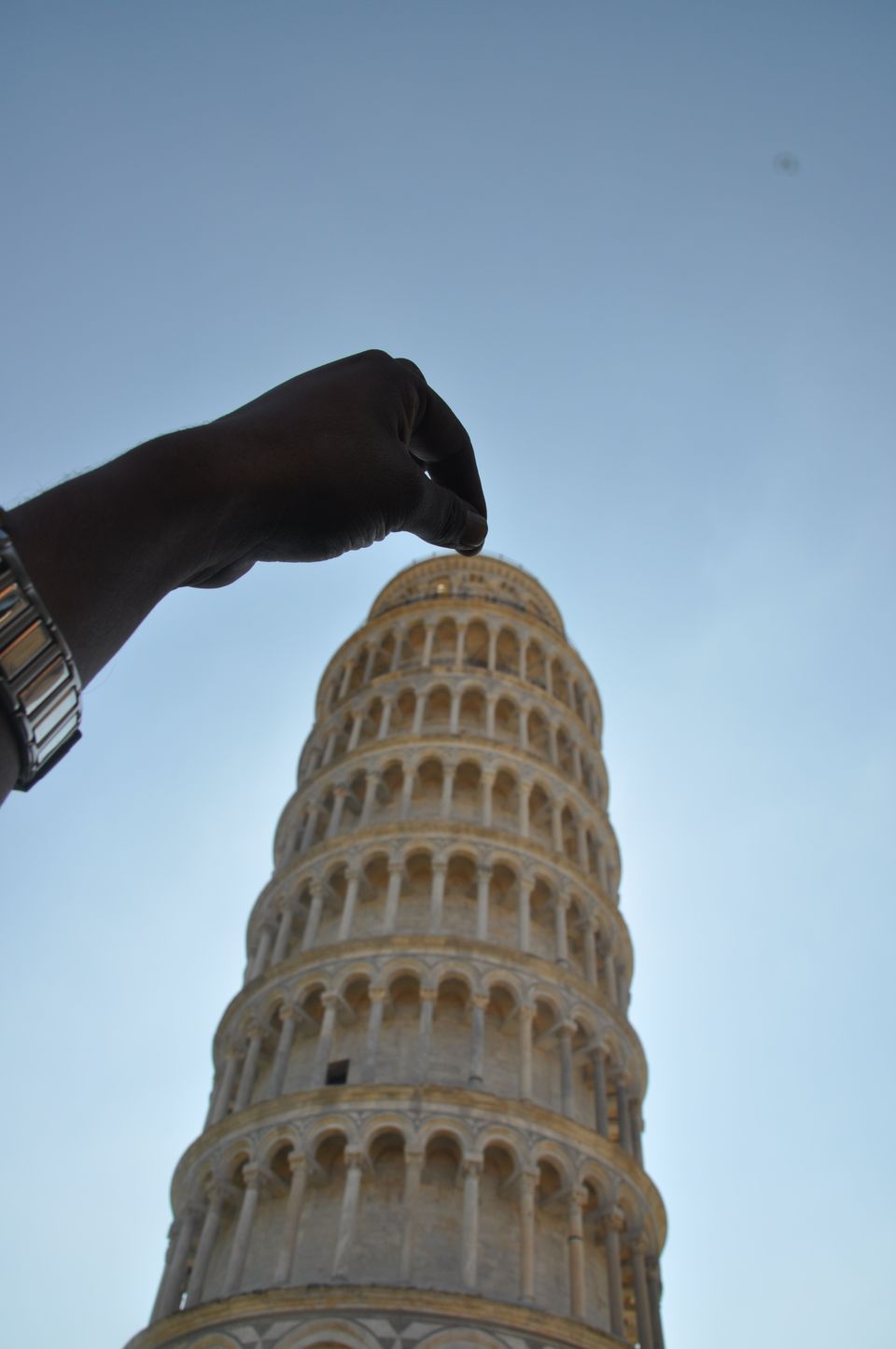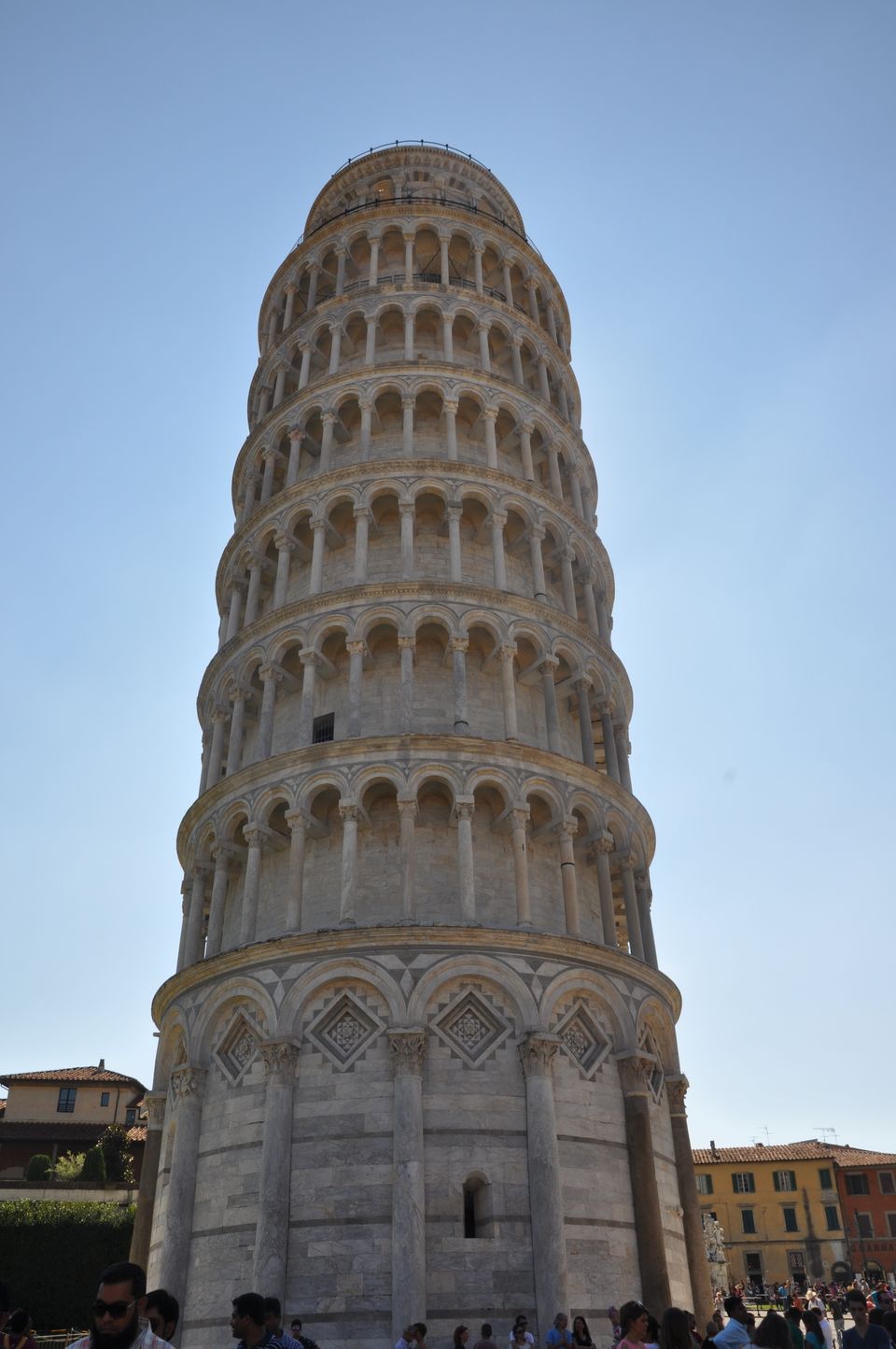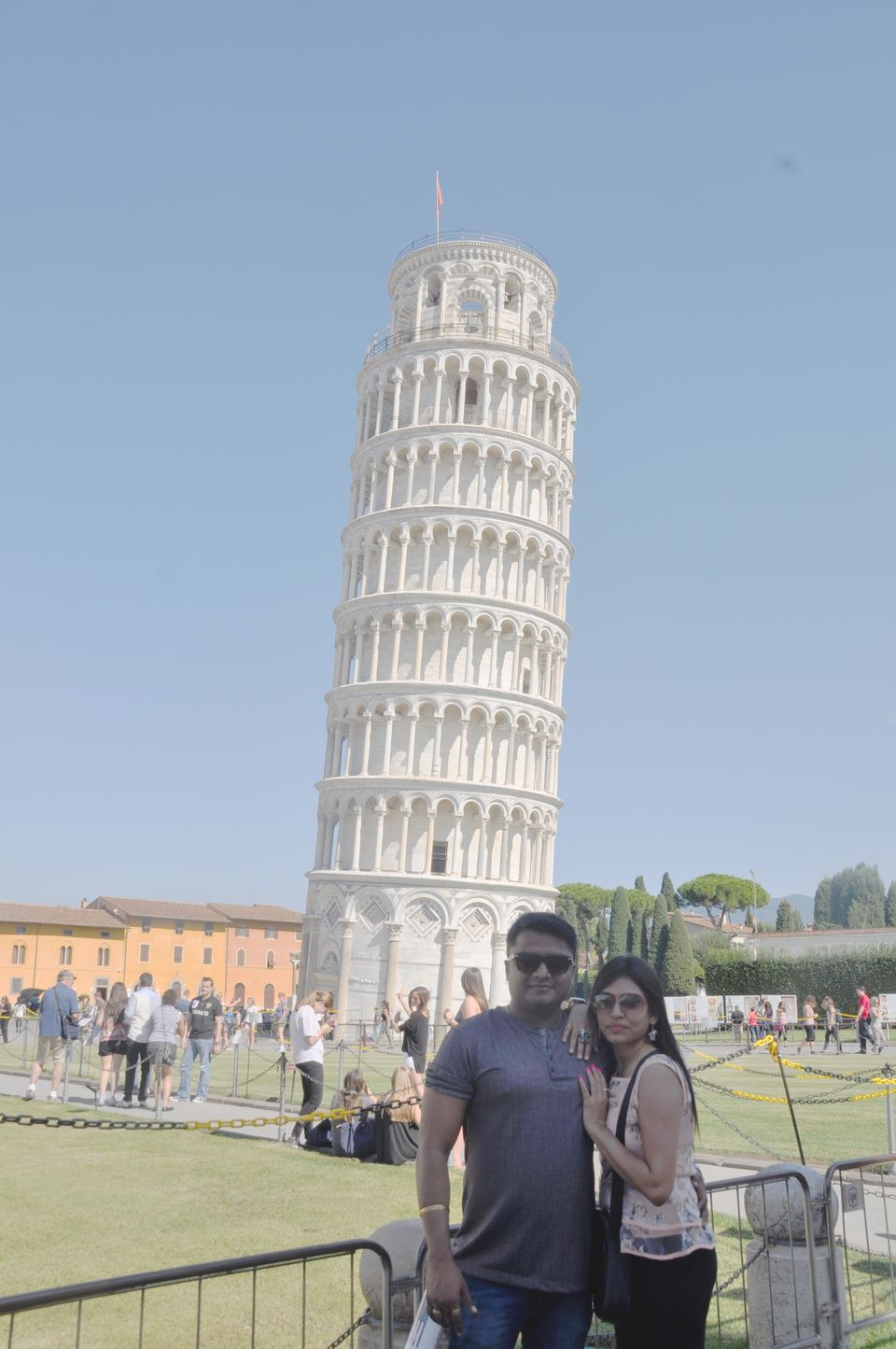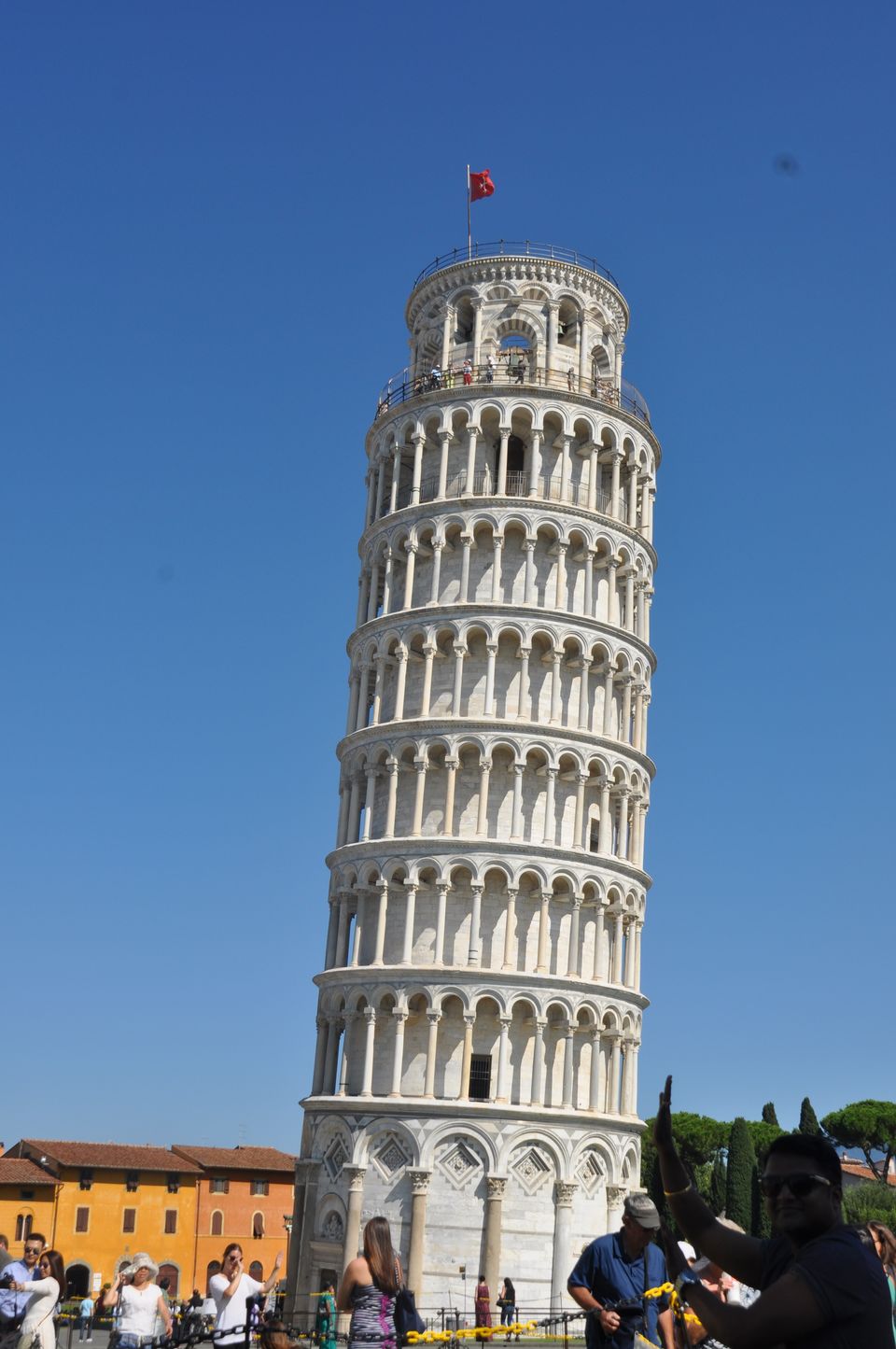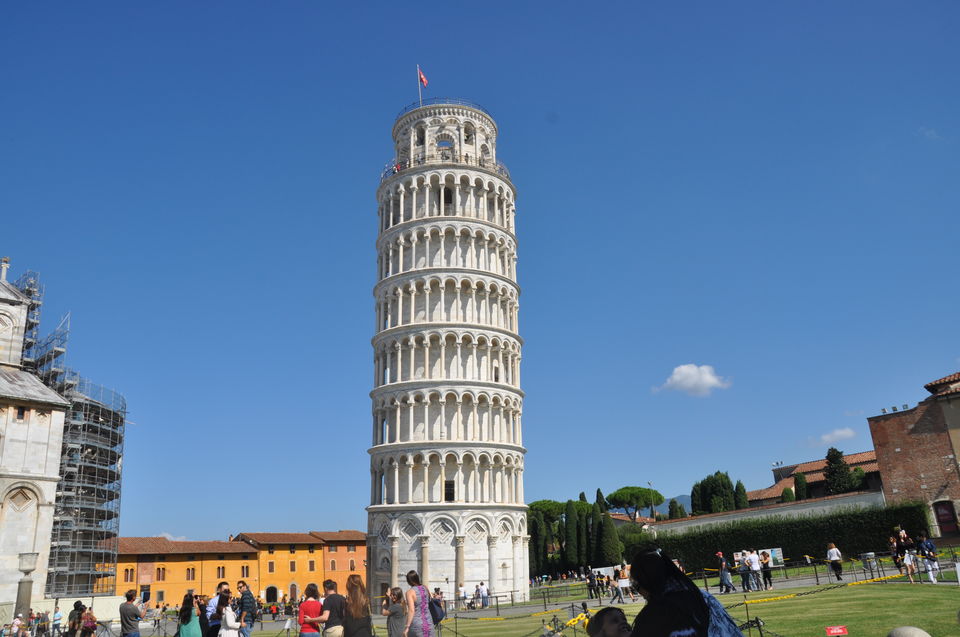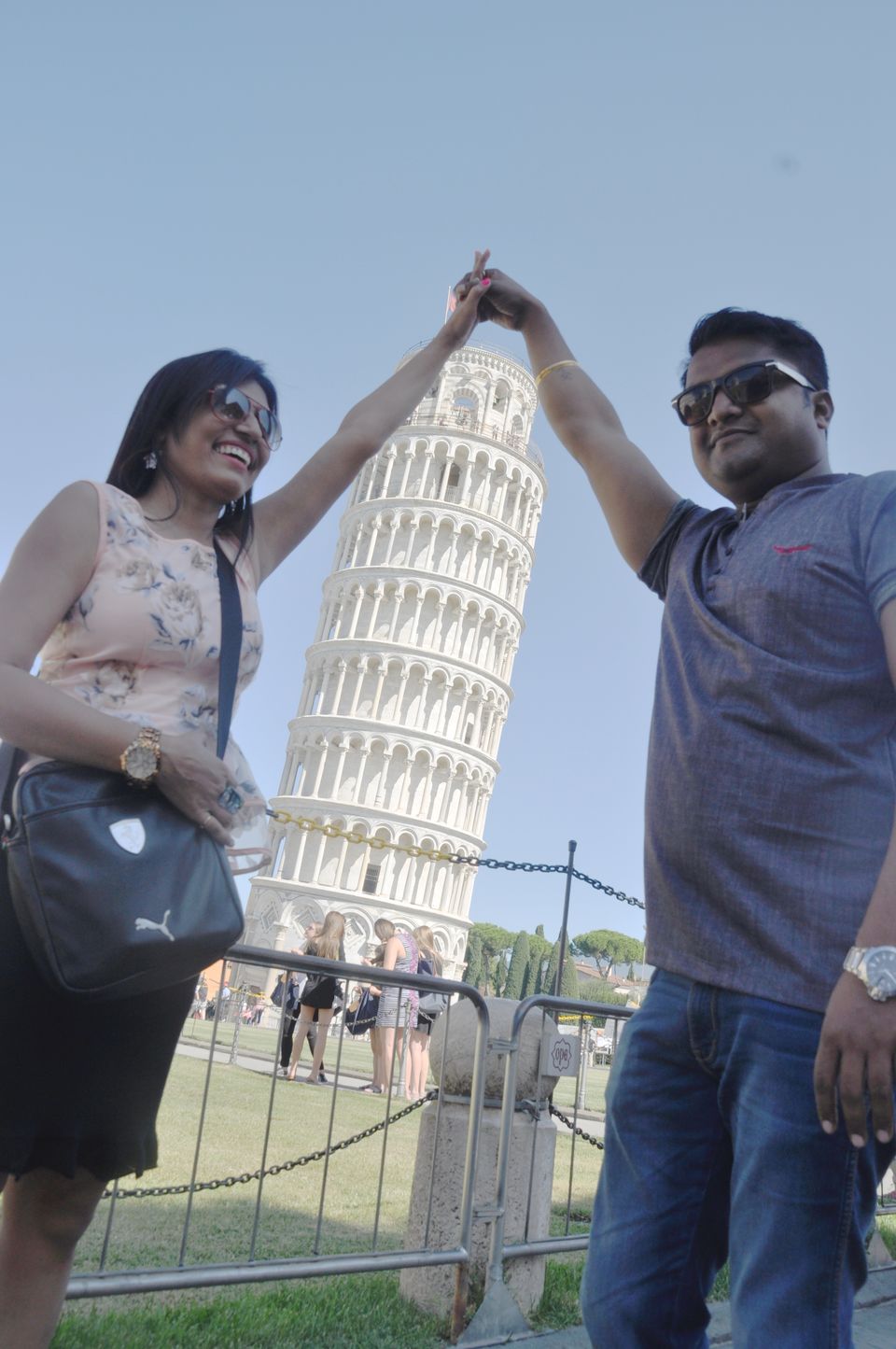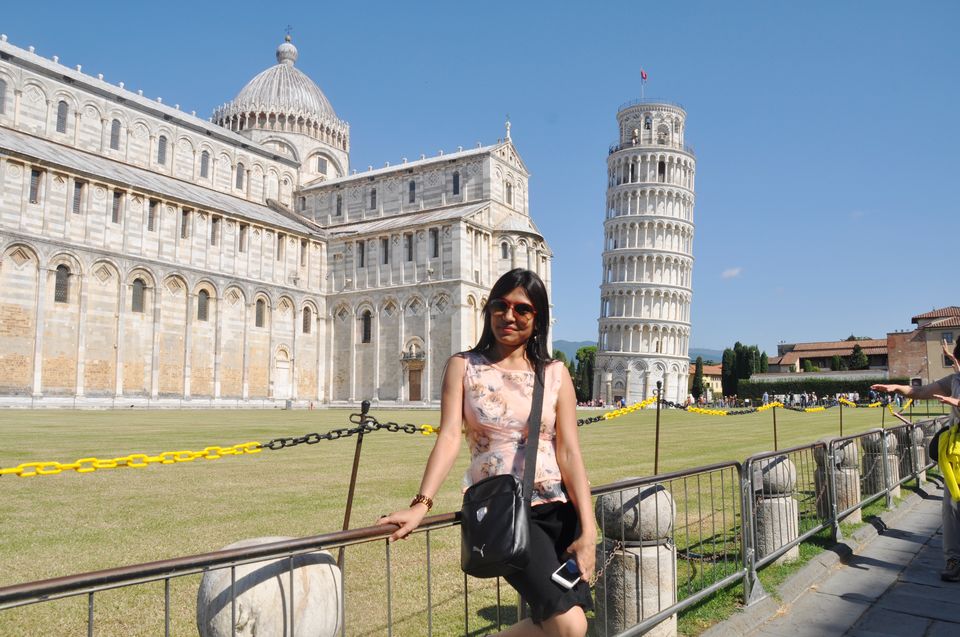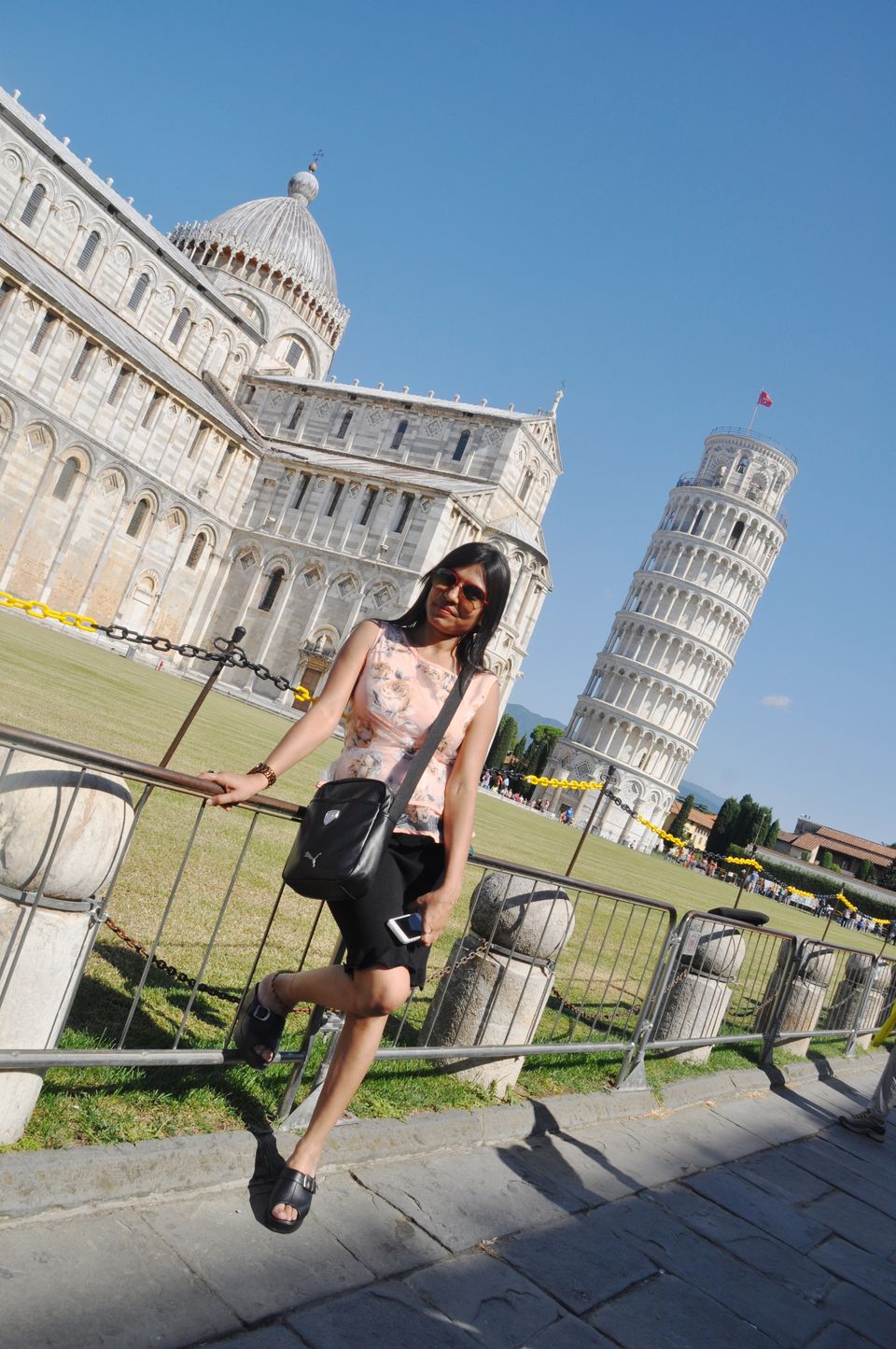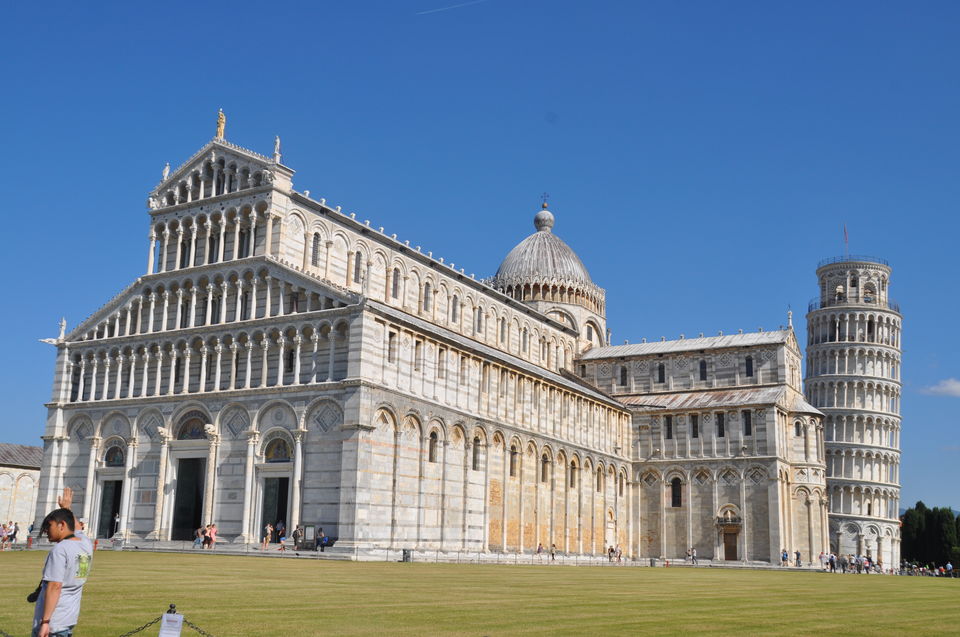 My Pisa tower pictures are so damn basic i don't know weather we were confused that how to take the pictures or actually we just lost in the beauty of this Leaning tower of Pisa.It is a wonder of world and everybody's dream to be here once in their lifetime.I was superbly excited and in this excitement my pictures dint came well but captured something for my lifetime memories.
There must be a lot of history behind these beautiful buildings but i only know that it took years like almost more than 300 years to build these stunning buildings and the tower was began to lean when the construction of second floor has begun and it was leaning due to one side sinking in the soft ground.....amazing...
The day was spent taking the beautiful pictures then there is huge garden where people from all around the world spent the whole day and comes in the huge groups.Summers are the best times when you can visit The tower of Pisa.Next we walked through the streets of Pisa had a great time in street shopping.The Pisa streets were all full of Luxury brands first copy bags, belt and shoes.
There were some nice shops of branded luggage and some souvenirs shop from where most of the tourists shops for their family and friends.A well spent day but it was like walking whole day so kind of tiring we head up to our bus and it dropped us to our hotel and we rest for overnight and planned to leave Pisa in the morning as Florence is not too far from Pisa,Italy.
Most Recommended:
LEANING TOWER OF PISA
PIZZA DEL DUMMO
CATHADRAL DE PISA
THE STREETS OF PISA
SOUVENIRS SHOPS
From Pisa to Florence it is about 1 hr 15 minutes drive it is very very near to Pisa,Italy but a one day tour wasn't enough and because i was wandering around form last three days i was superbly tired and this was going hectic and because in each and every city you need to walk for hours but when you love to explore new things nothing matters and you need to execute your plans well.
Florence is the capital city of the Italian region of Tuscany and it is one of the most beautiful cities and centre of Italian Renaissance.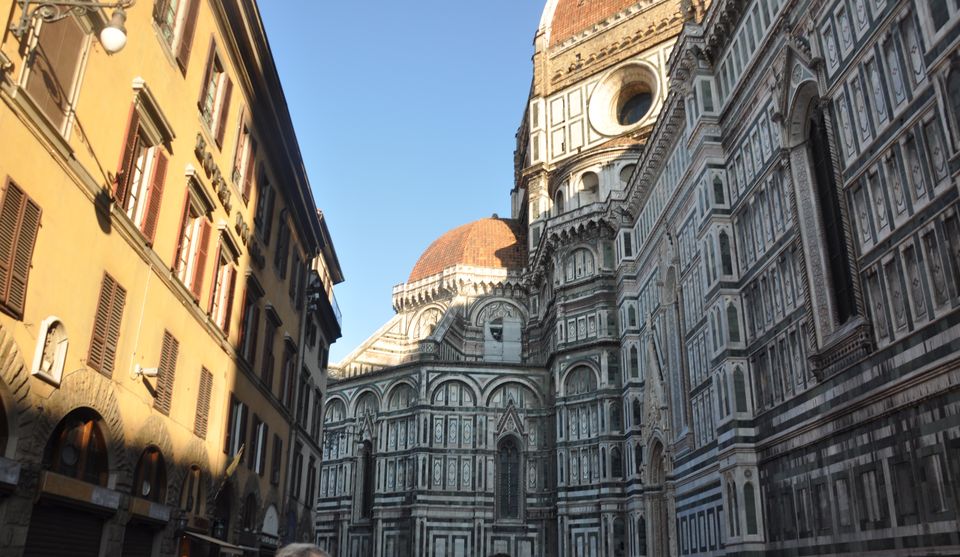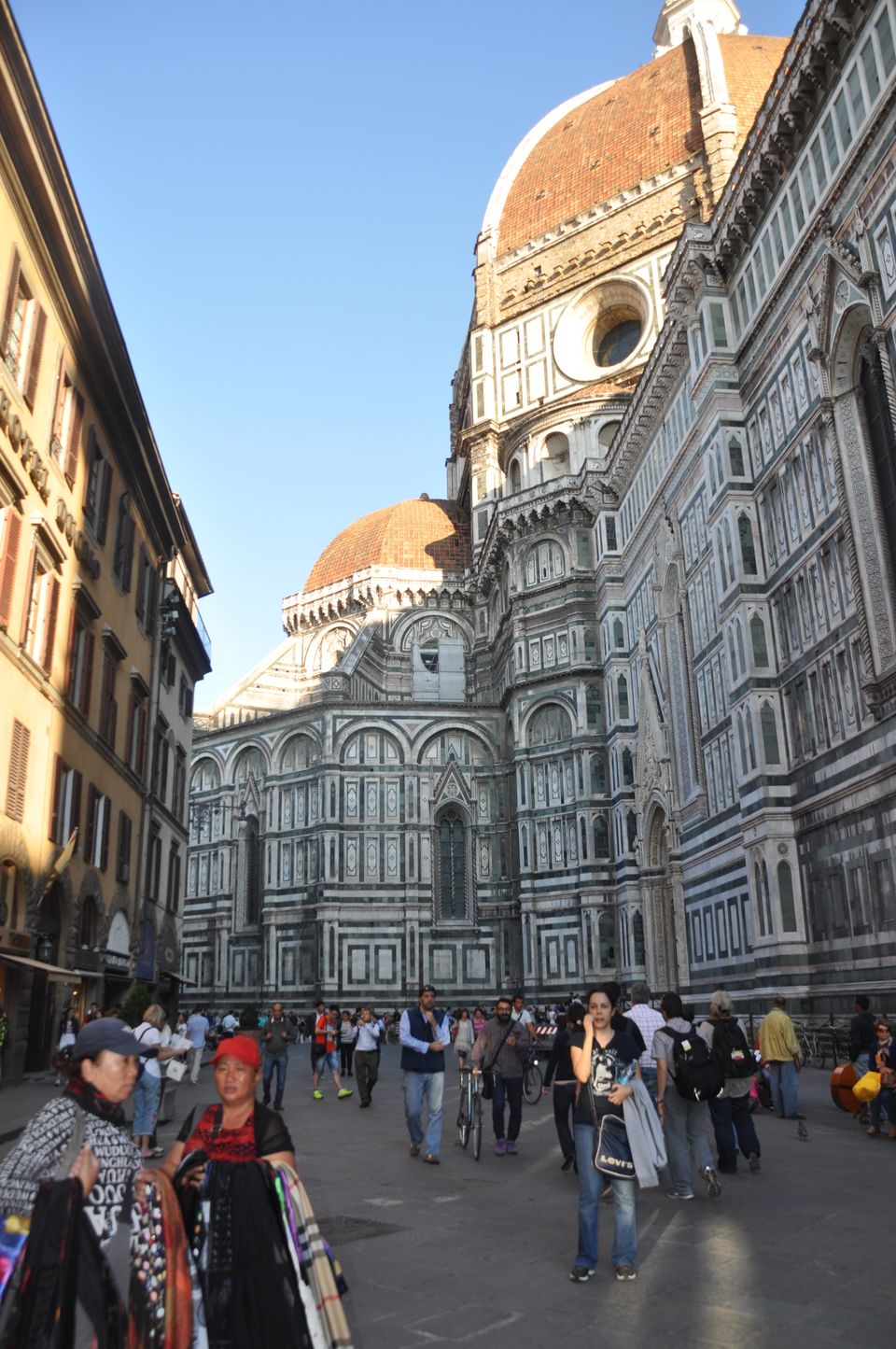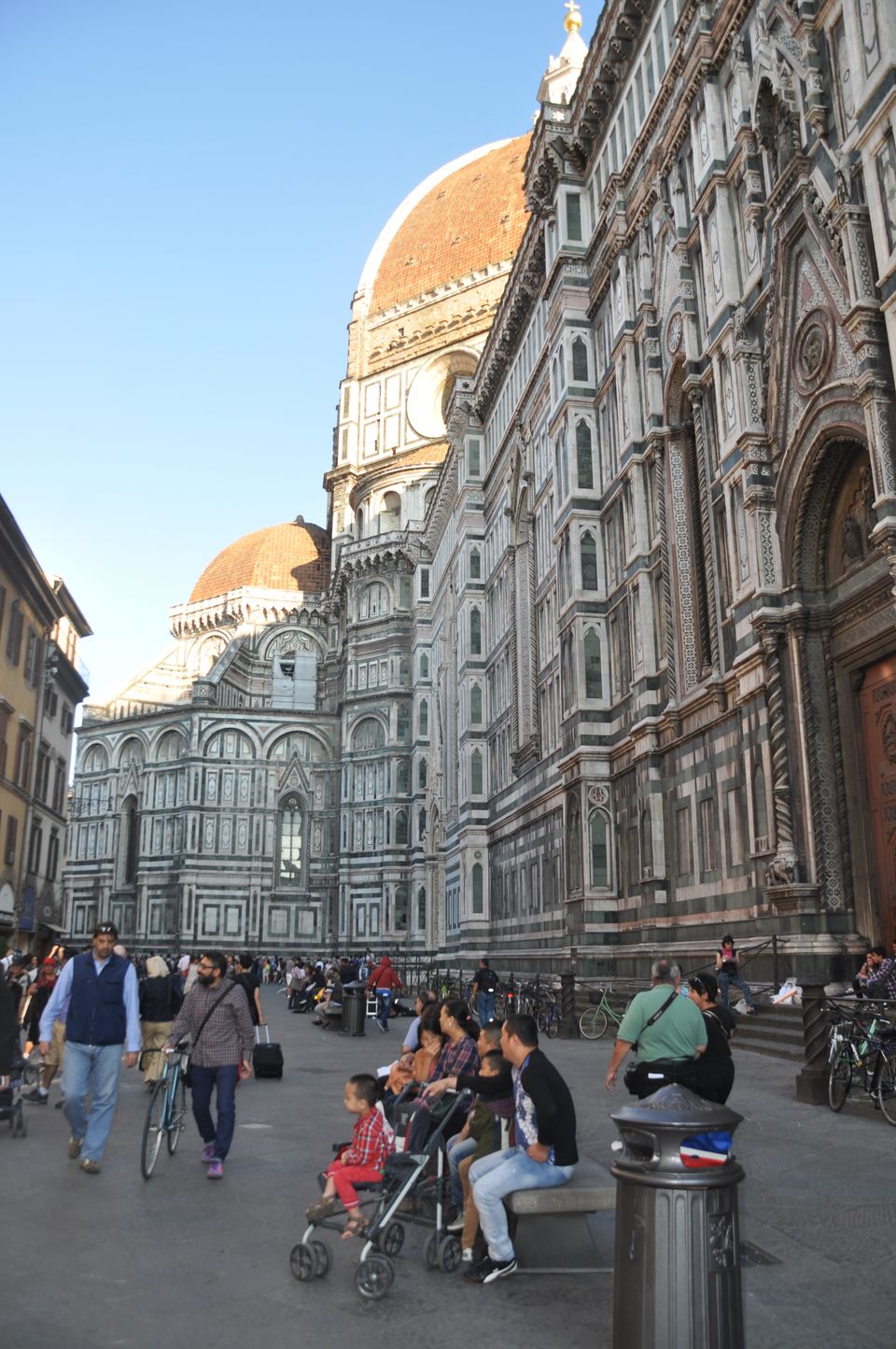 But once you enter in this glorious city Florence you forget all the pain you only wander around the city and try to capture as many memories as you can.The first thing came in my mind that i can see all the nude statues in this cities every corner so i asked my tour guide that what is the story behind it.
There are loads of world famous statues in Piazza della Signoria in Florence and most of them are represents male Nude.And the reason behind it that the artists of Europe studied that free standing nudes had been missing in Europe since the Roman Empire so they set about to revive the figures of classical antiquity in new and more realistic poses.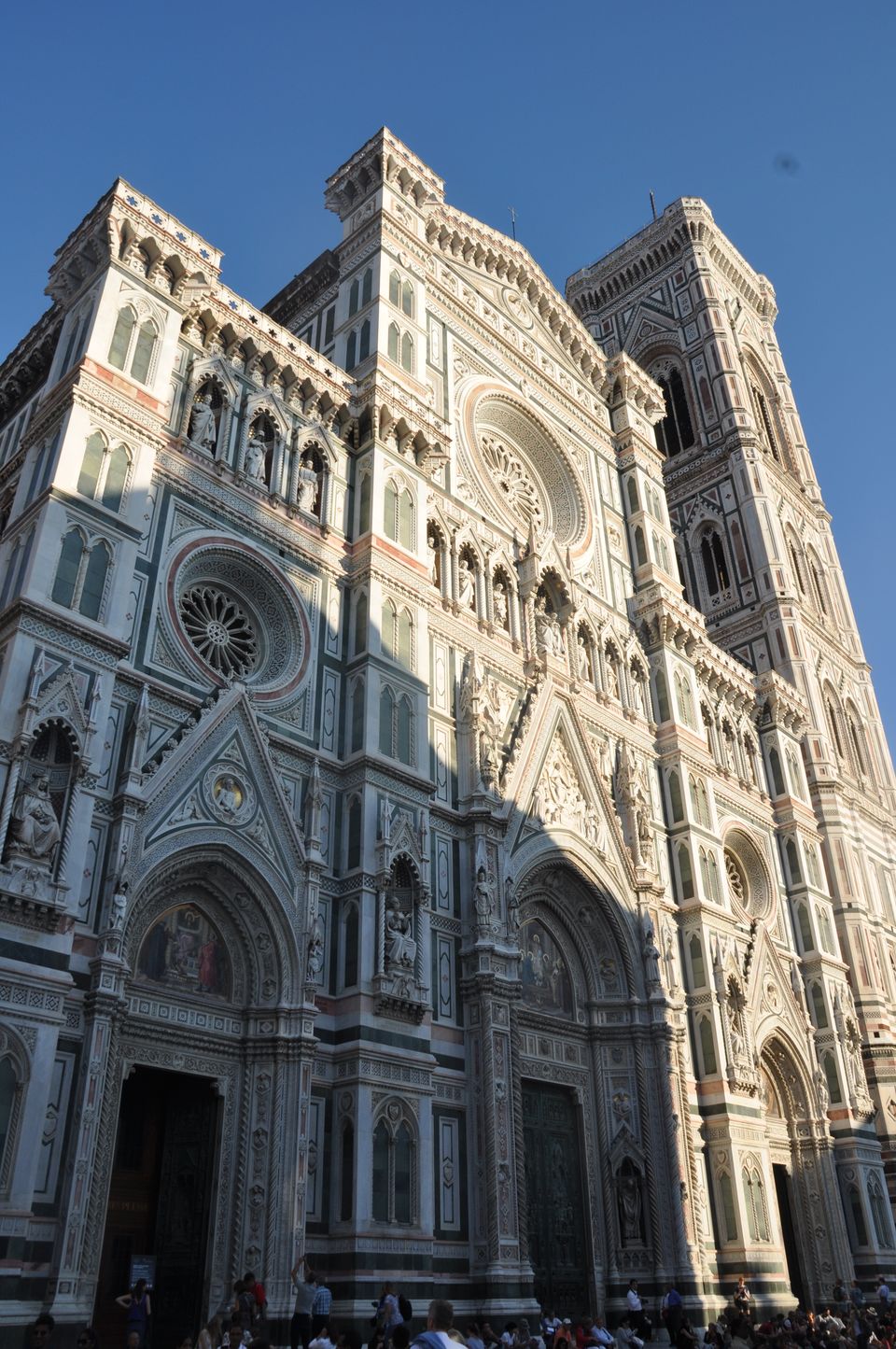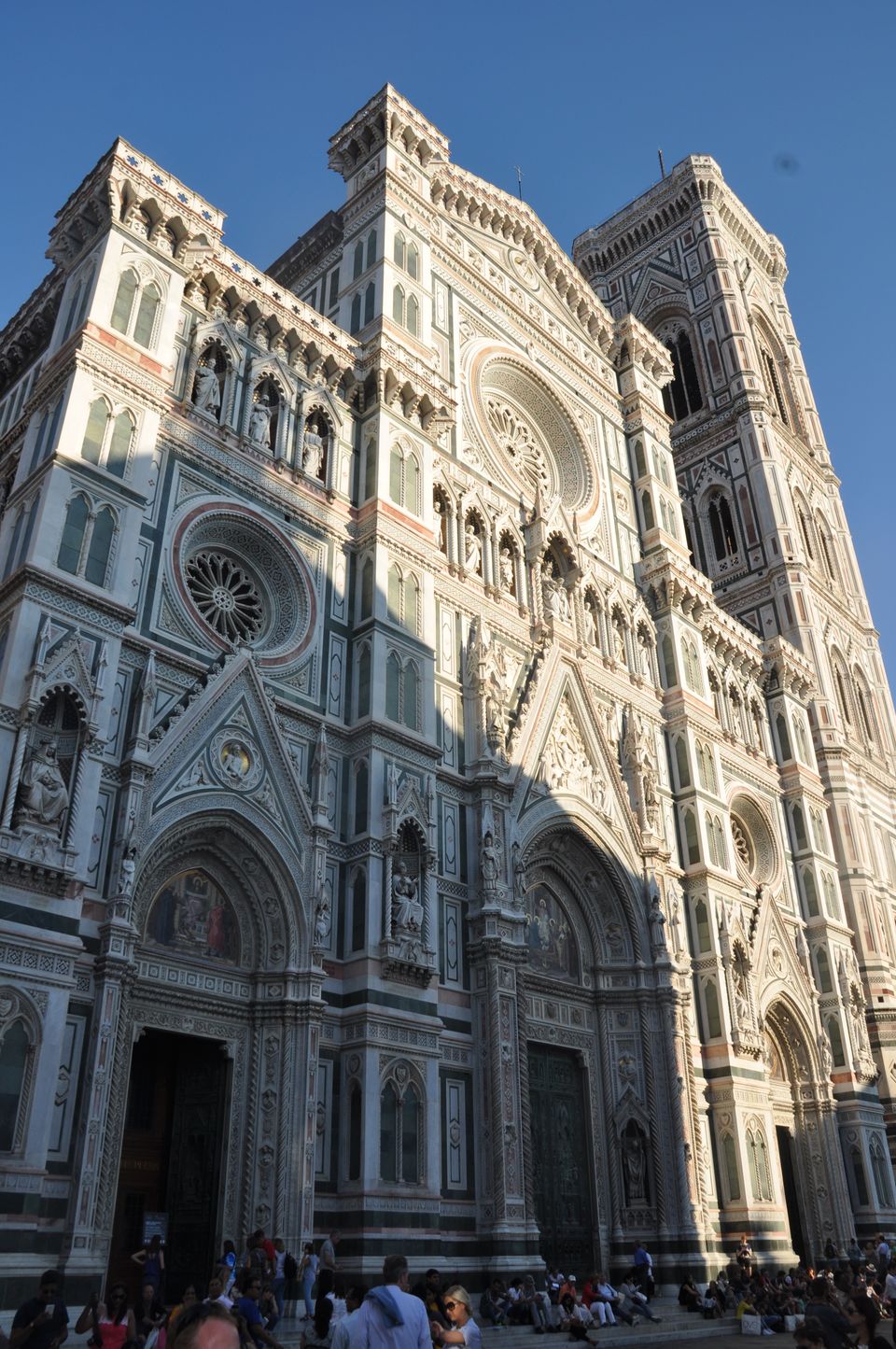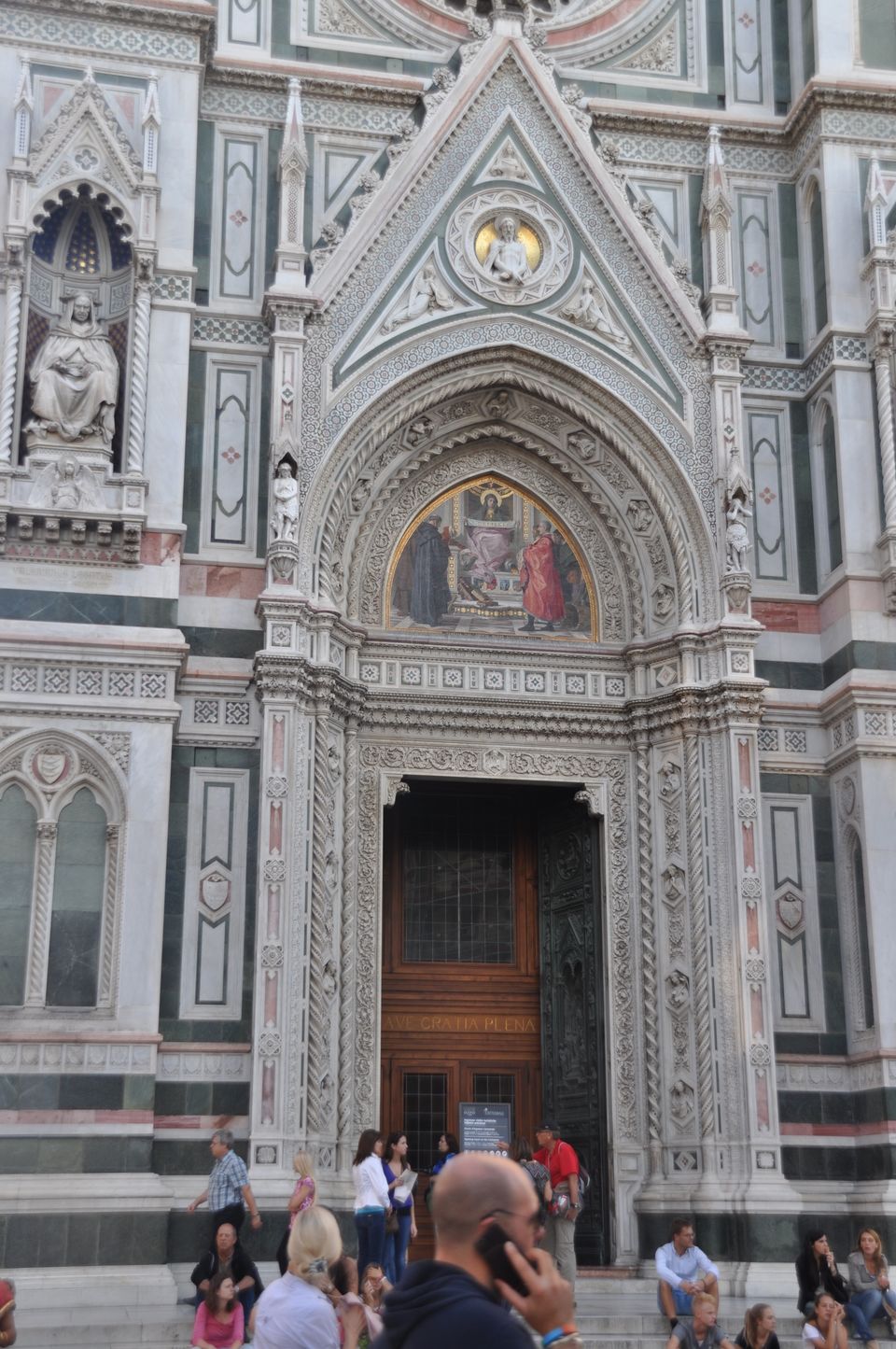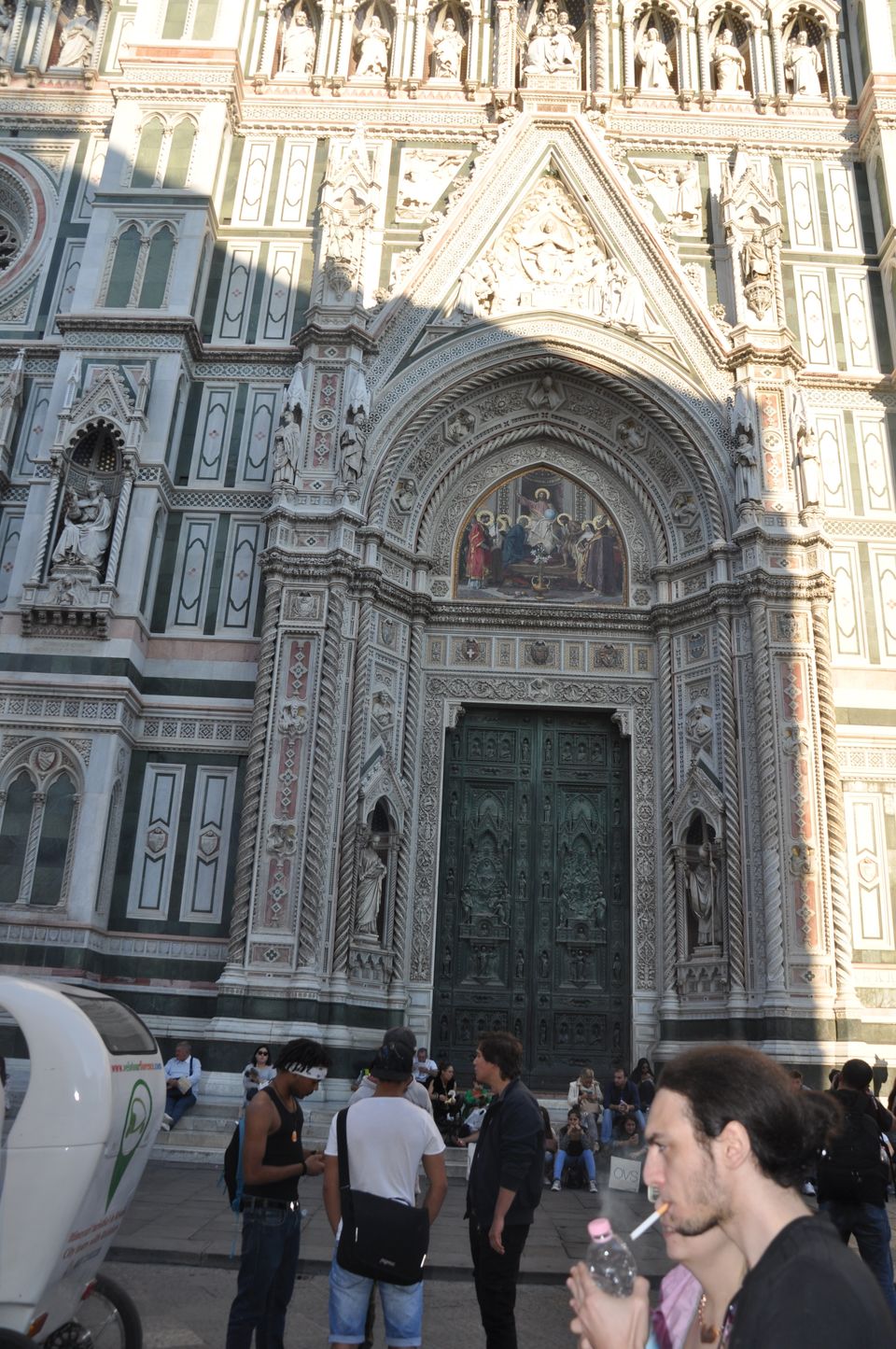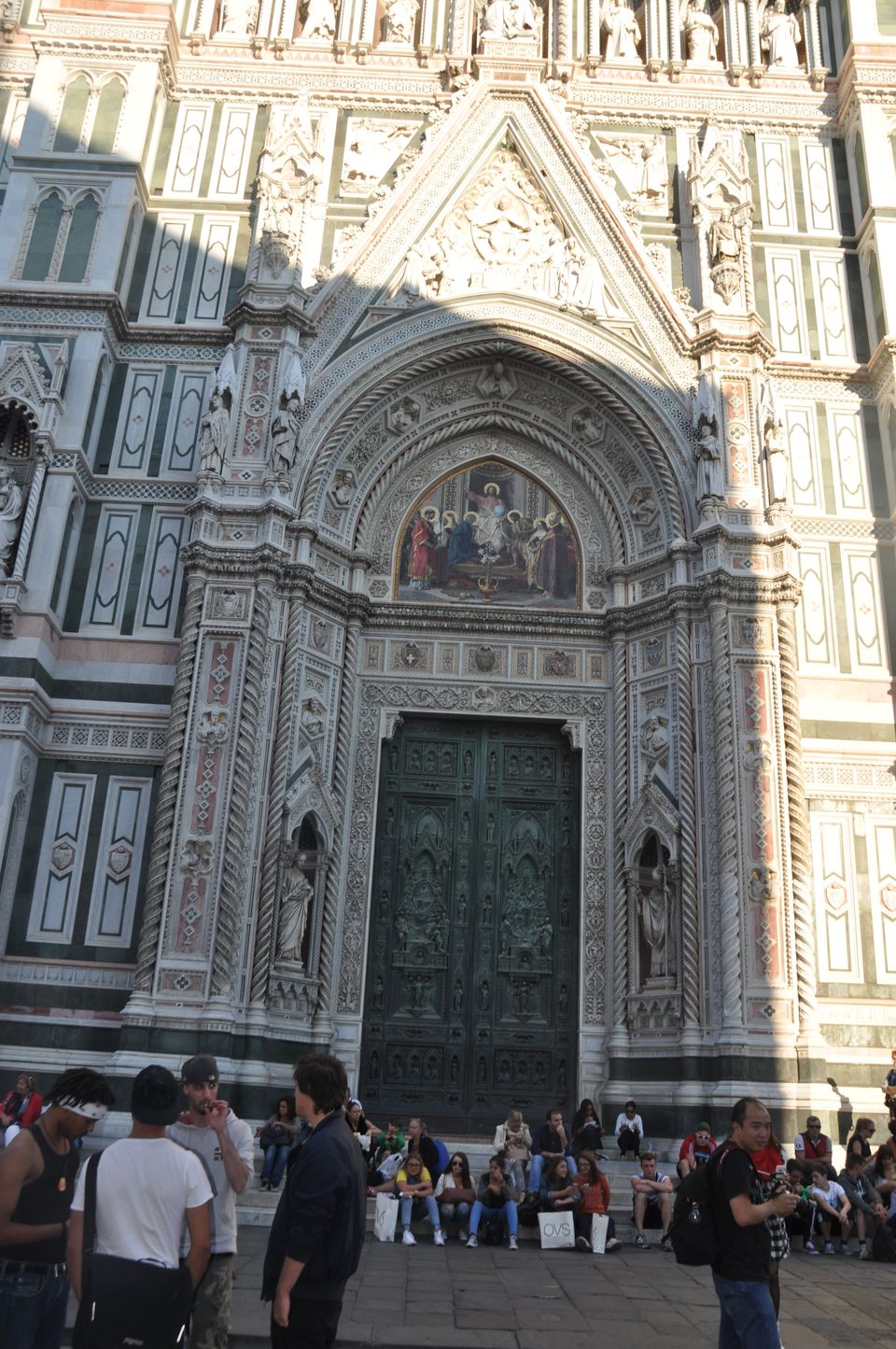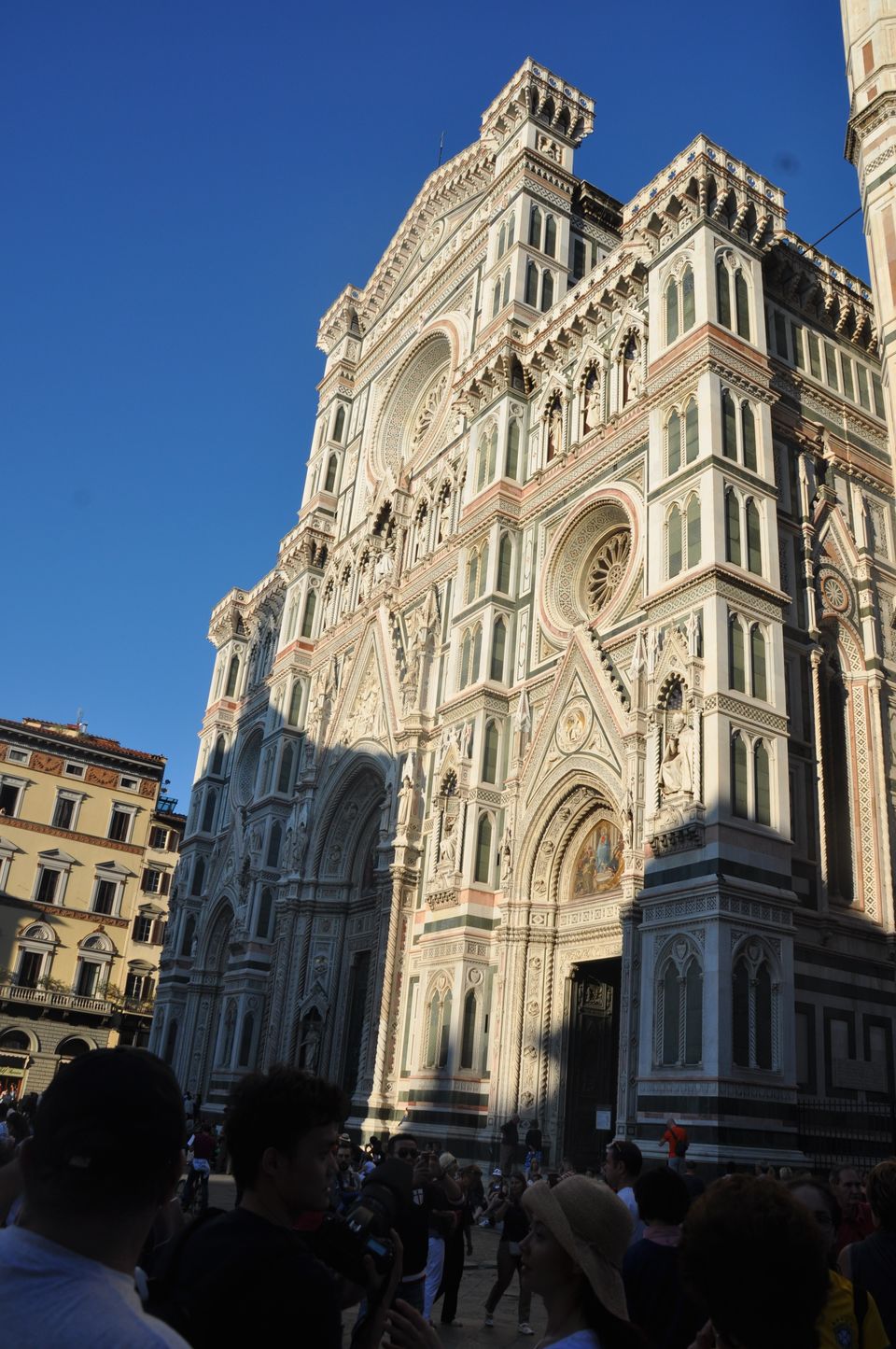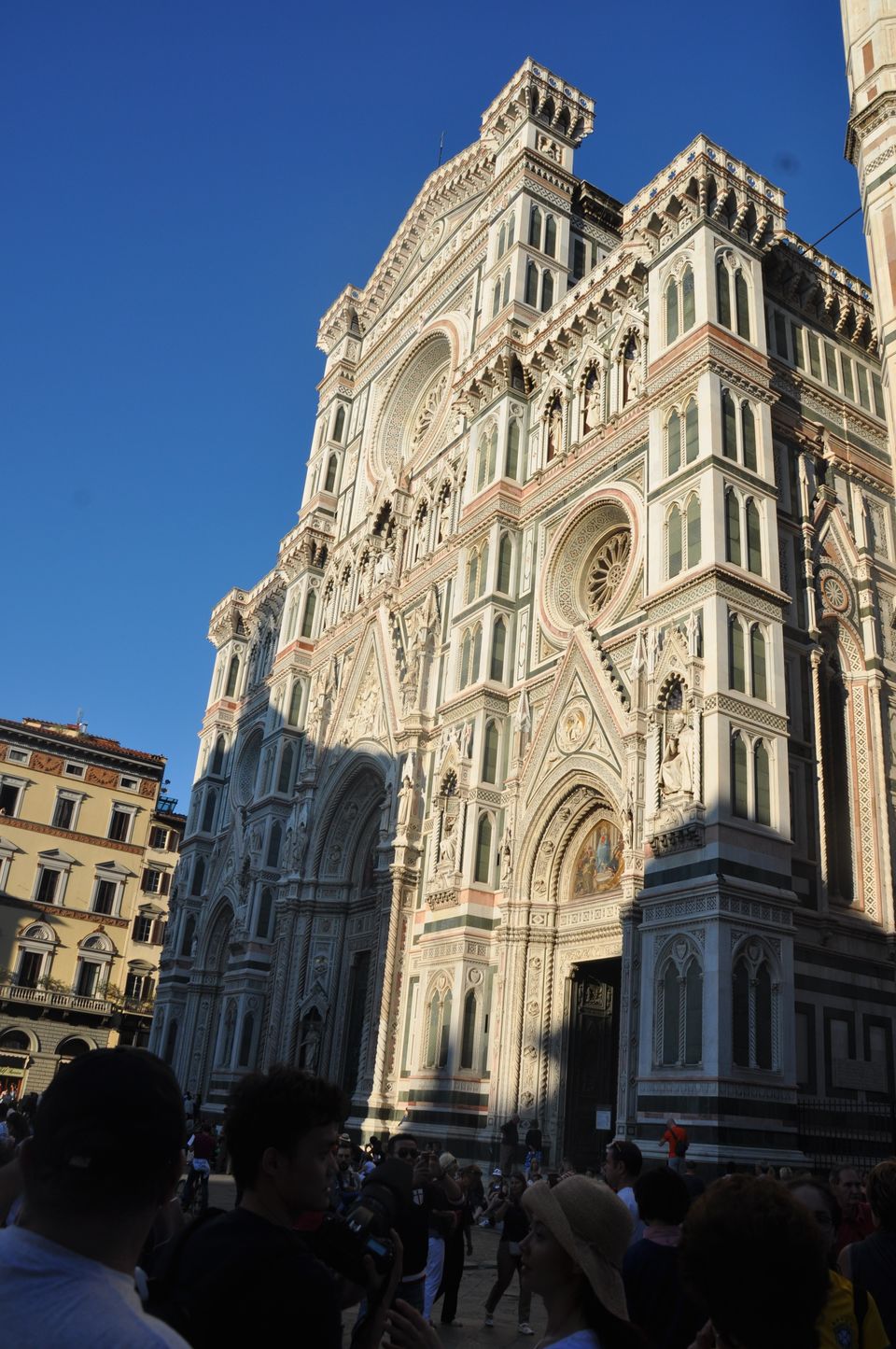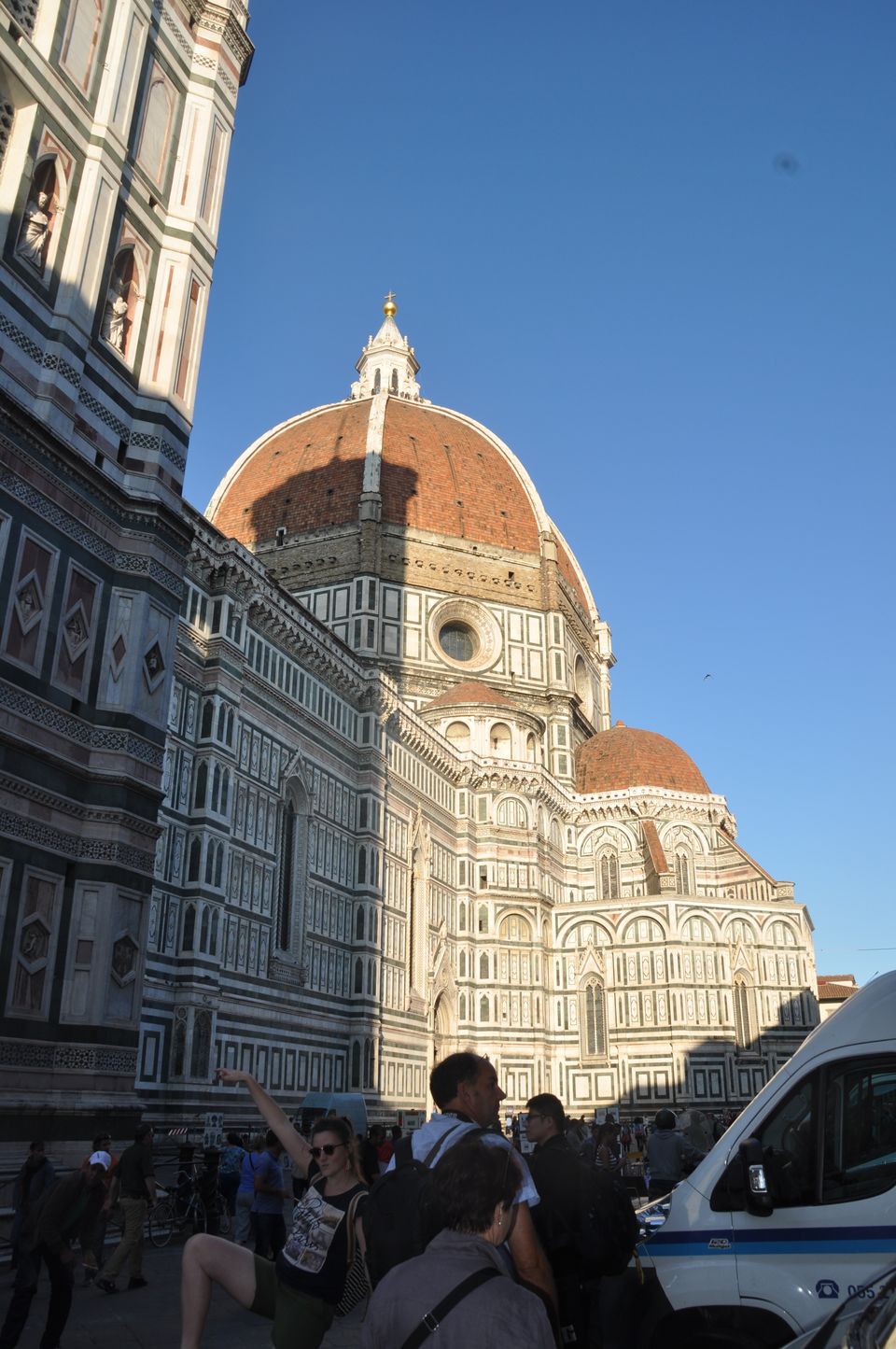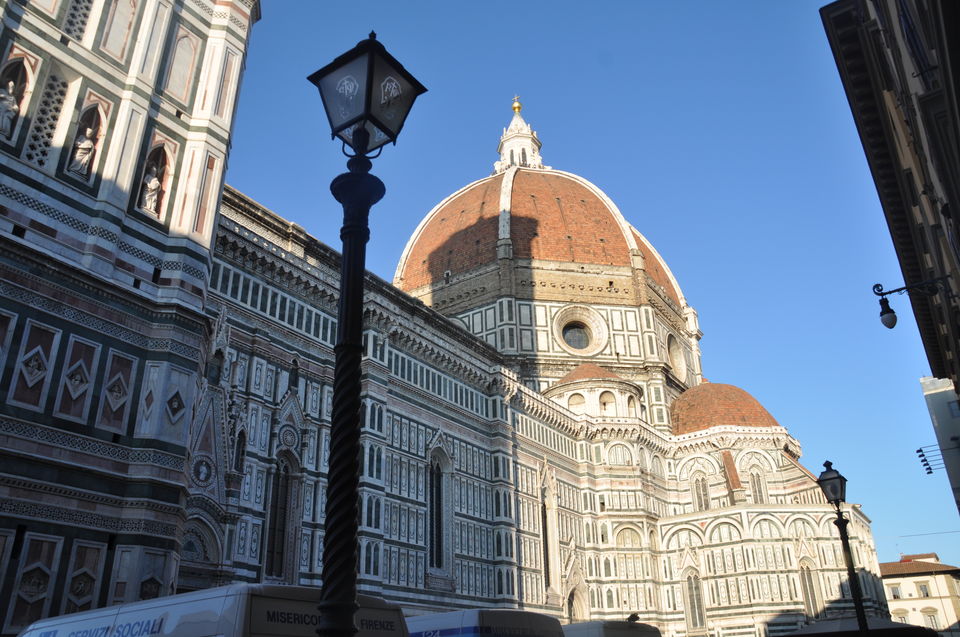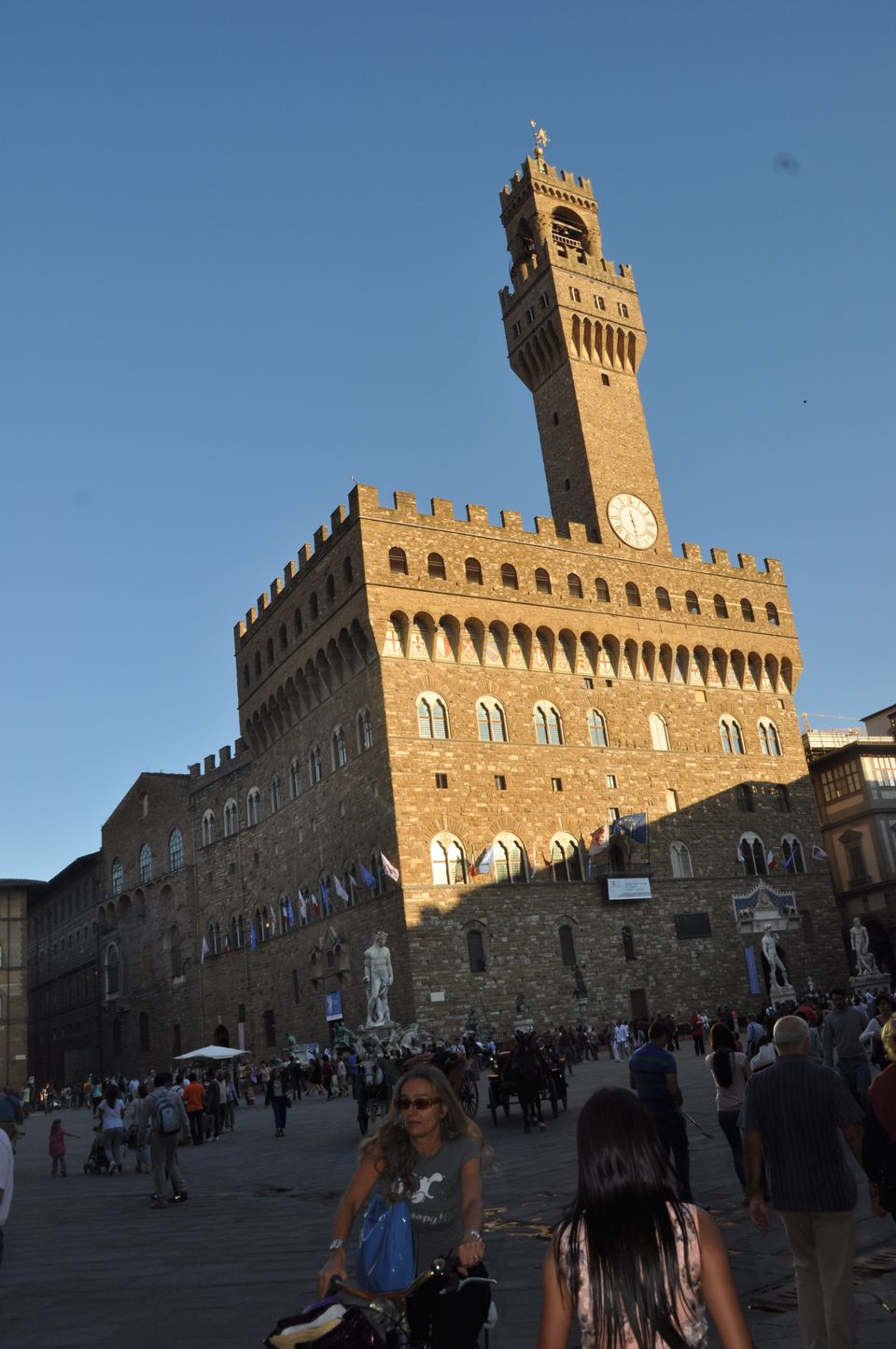 The Palazzo Vecchio is 13th century palace and the town hall of the Florence.Very near to this site you can find all the luxury brands and infact you can shop all day long and you won't feel tired as the big market place is designed so well for shoppers that you can find so many designers options and beautiful boutiques of different designers as Florence is quickly becoming the fifth fashion capital after New york , Milan ,Paris and London.Very happening and most recommended place.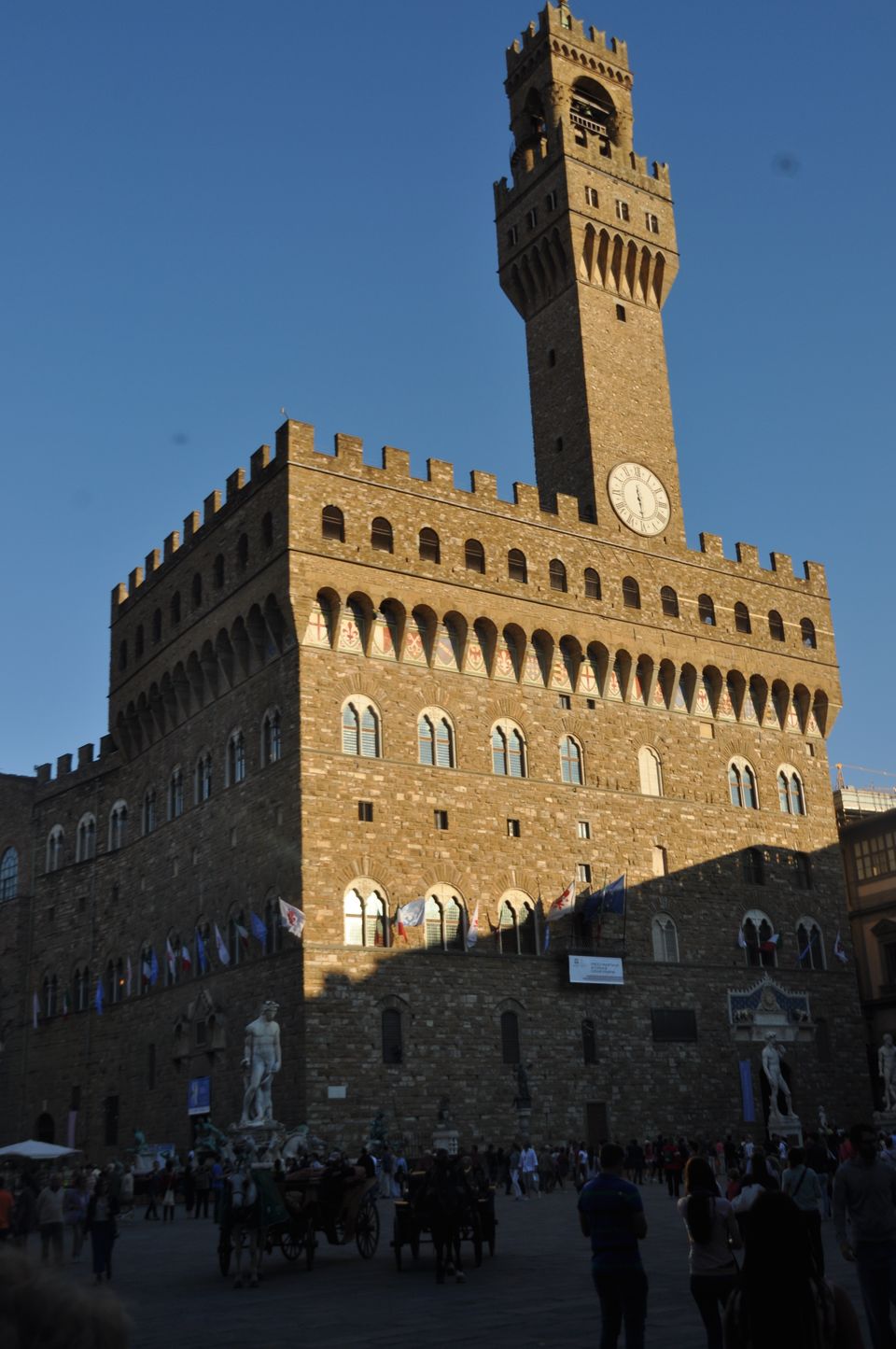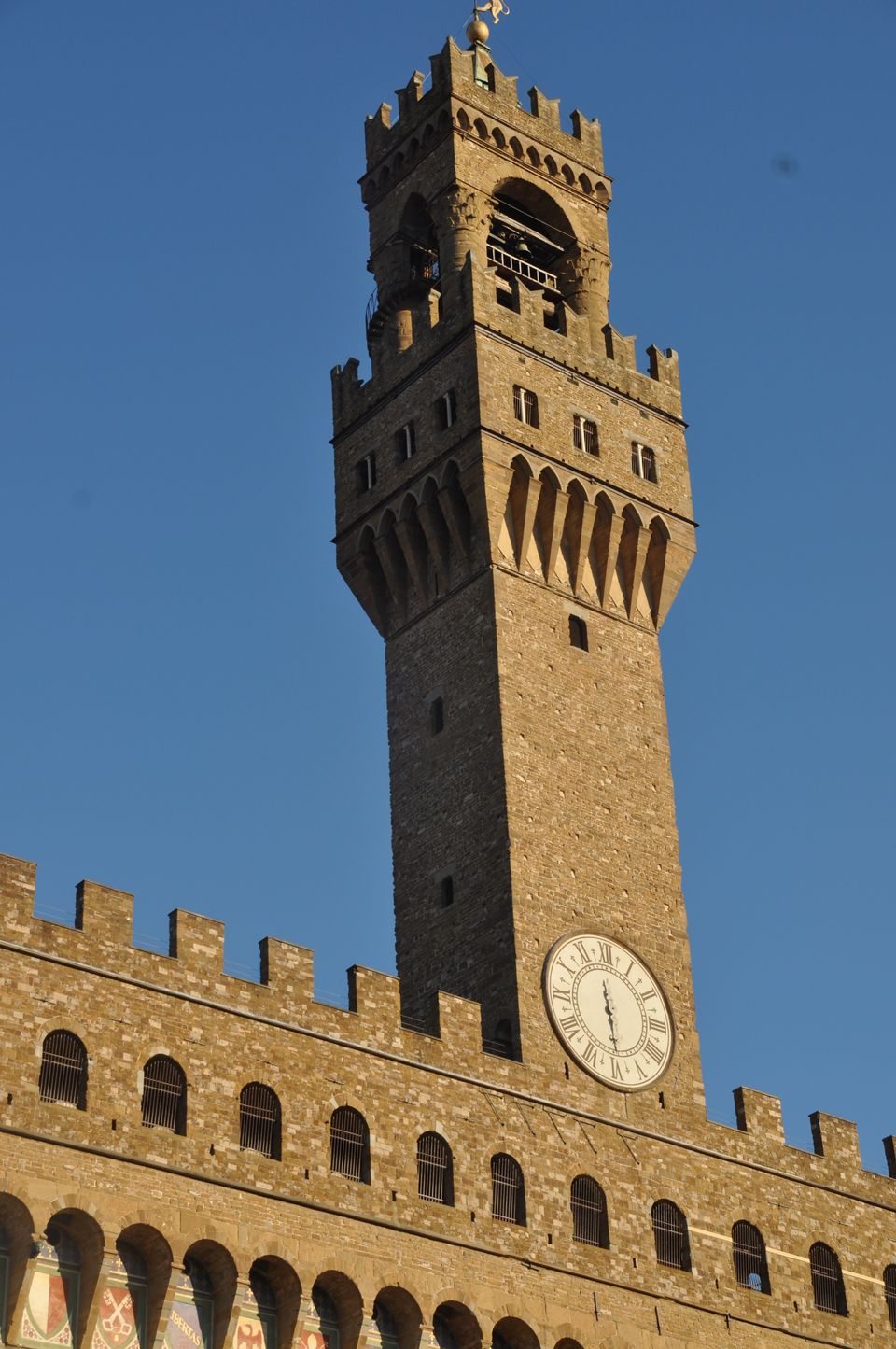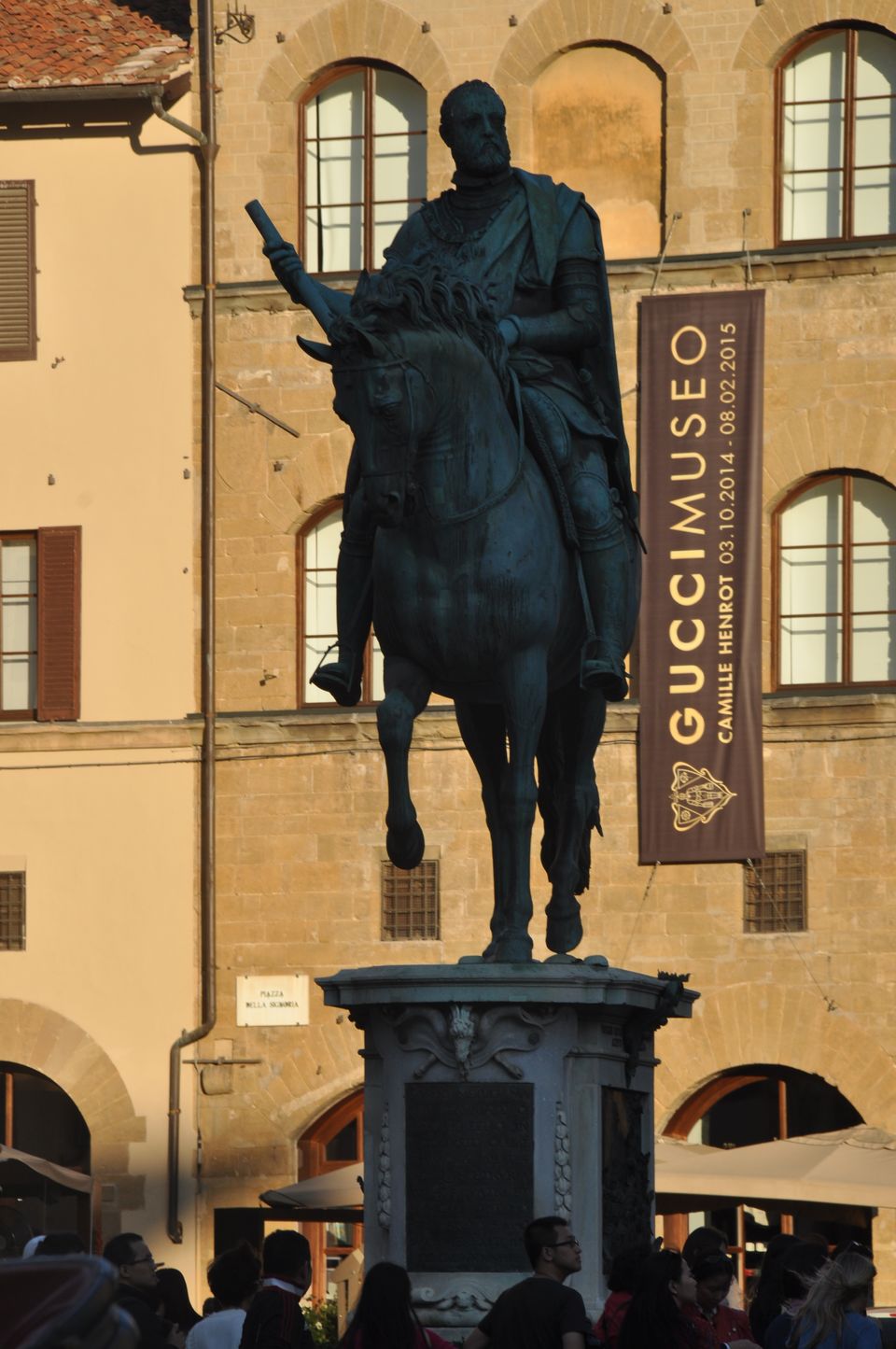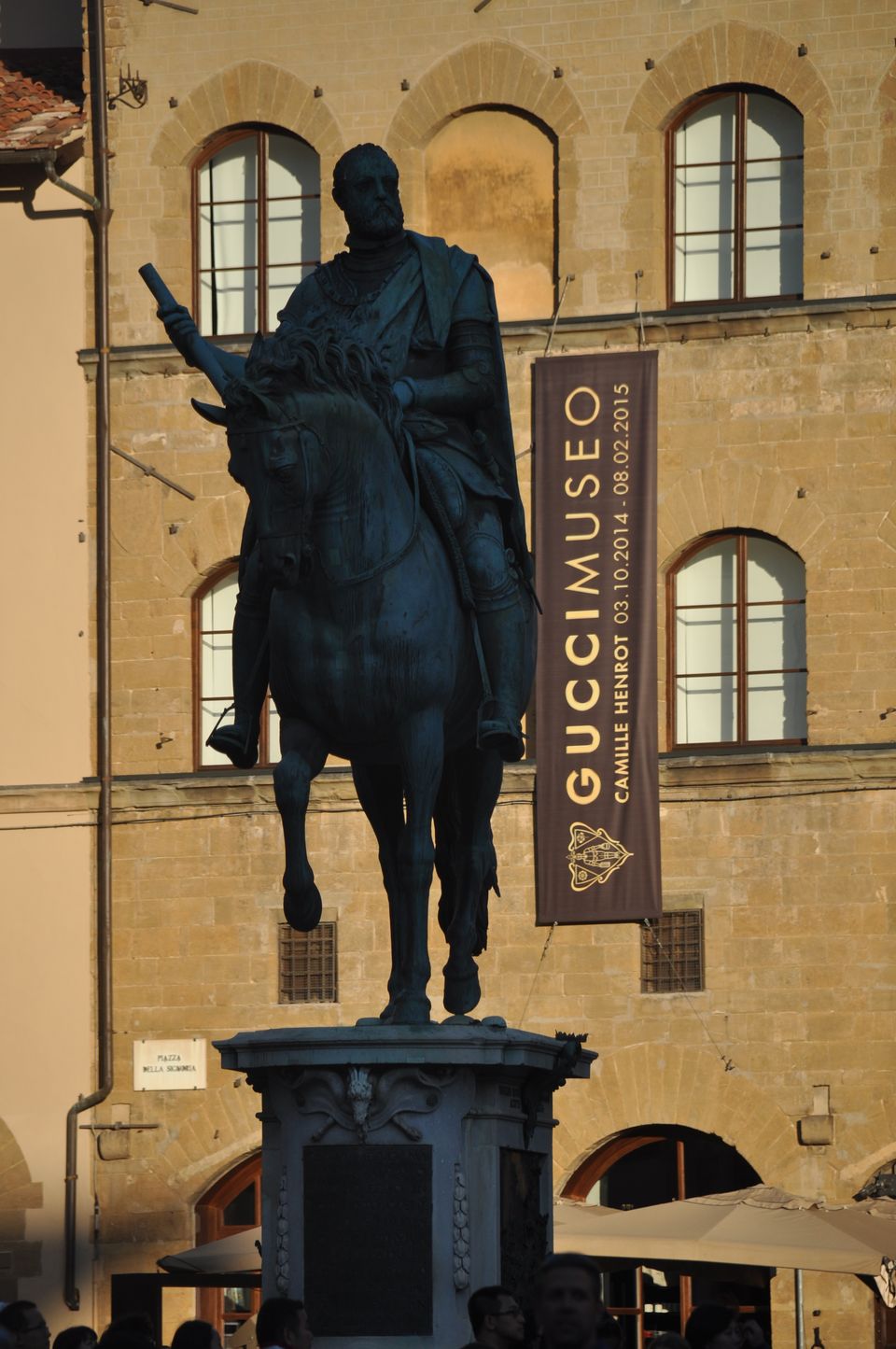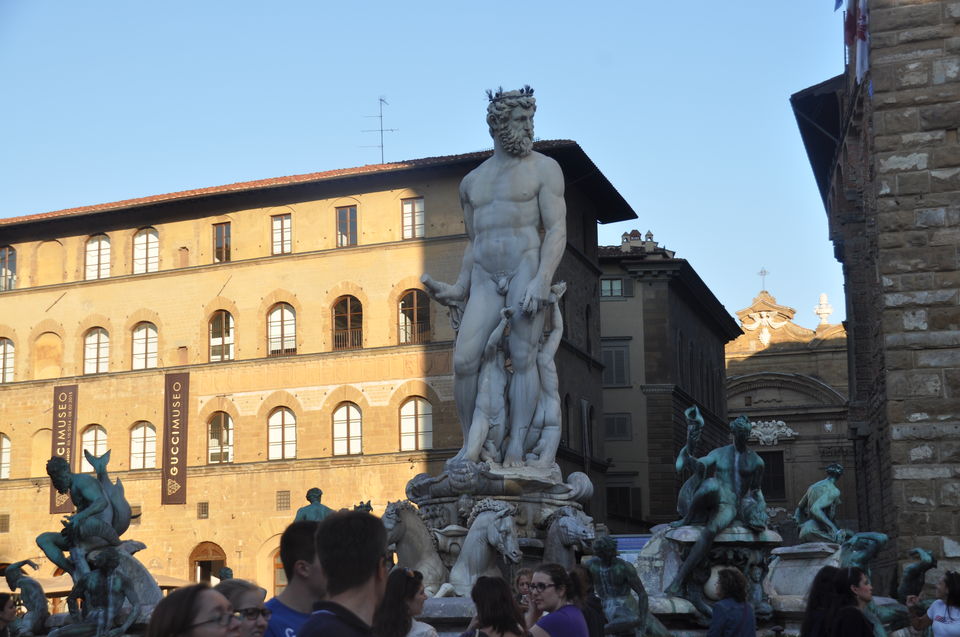 The Fountain of Neptune is again a must see places situated near the Pizza della Signoria and in front of the Palazzo Vecchio and this statue is made of the Marble and bronze.Very crowded place and beautiful as well.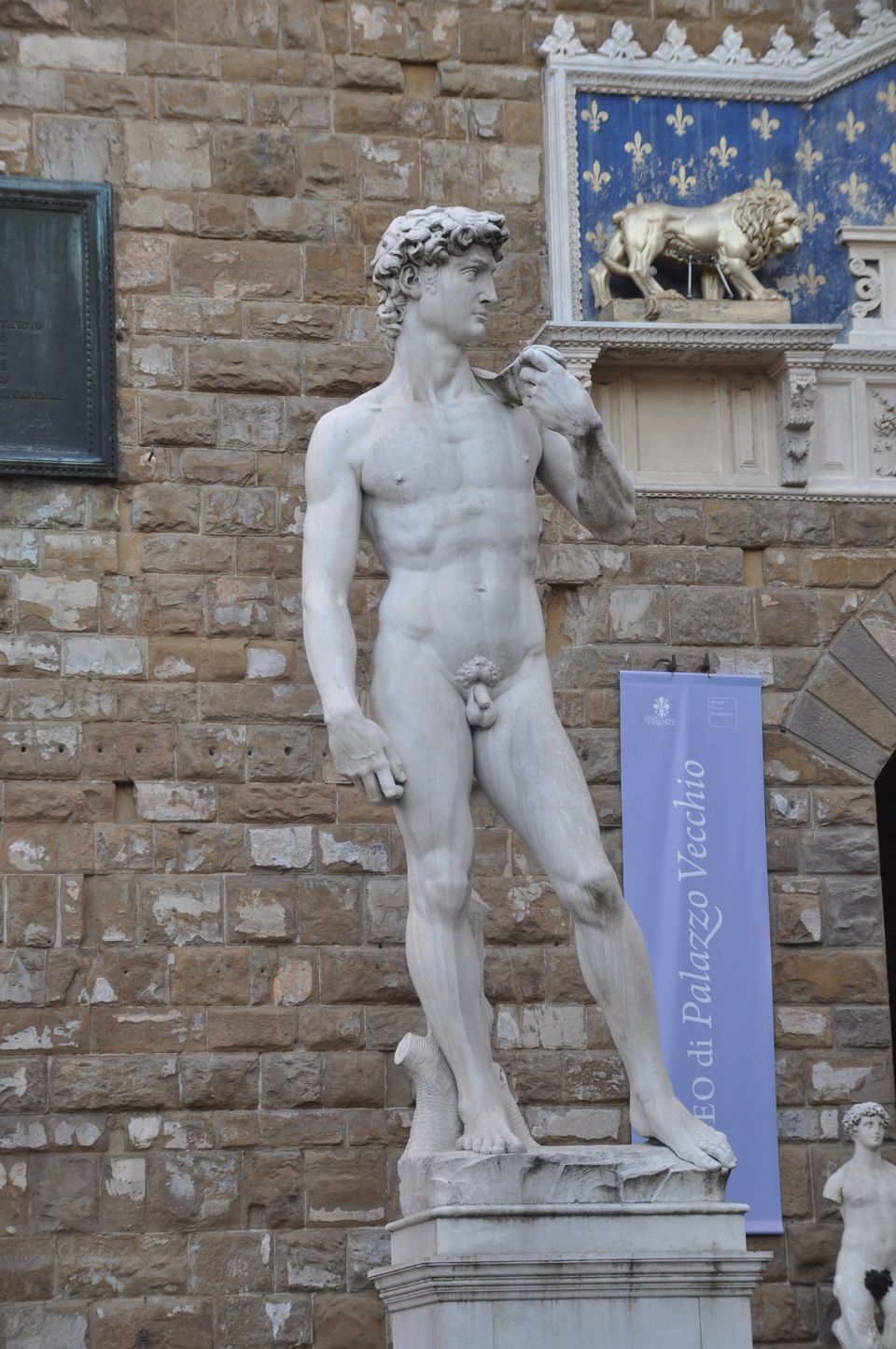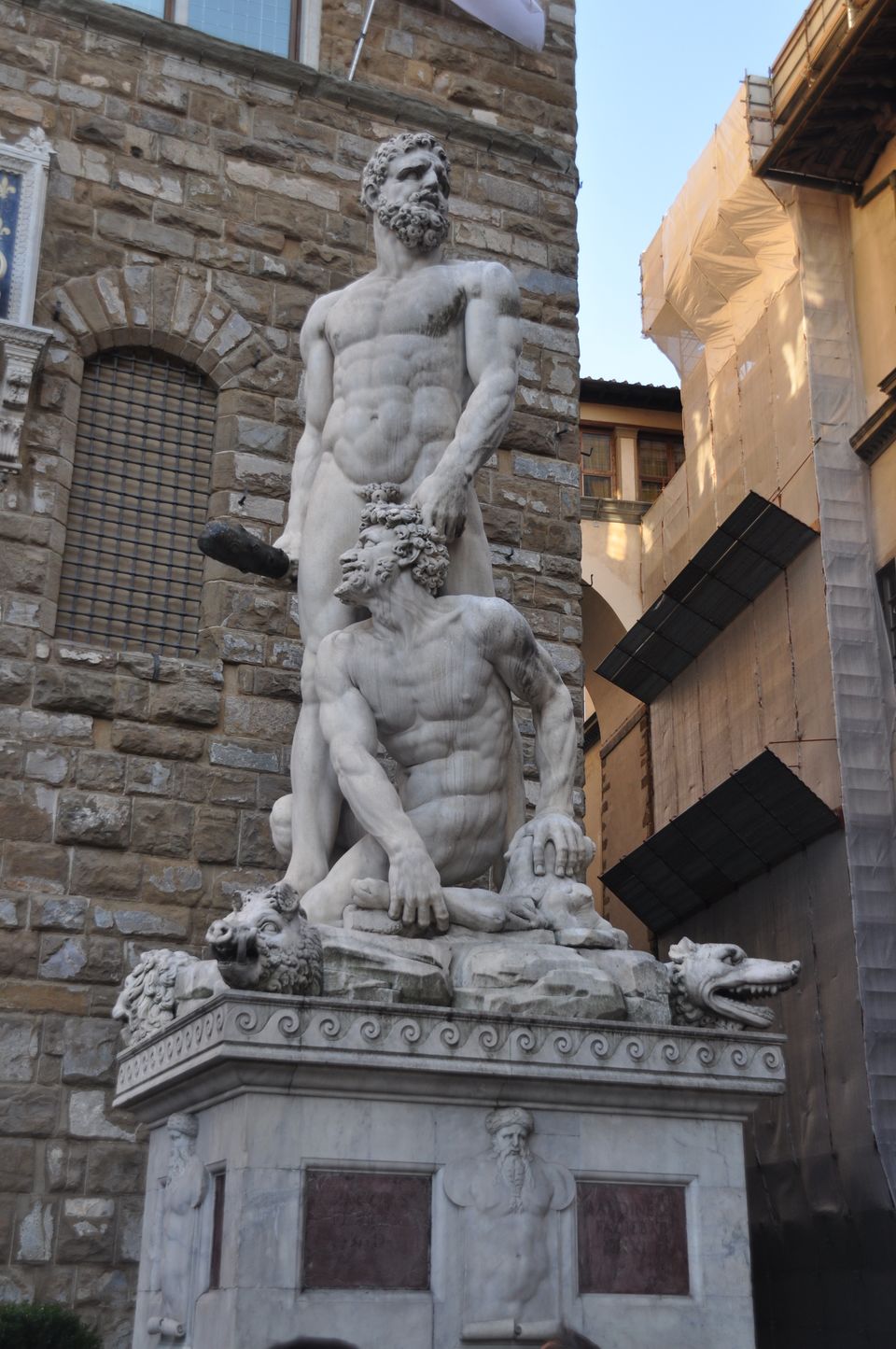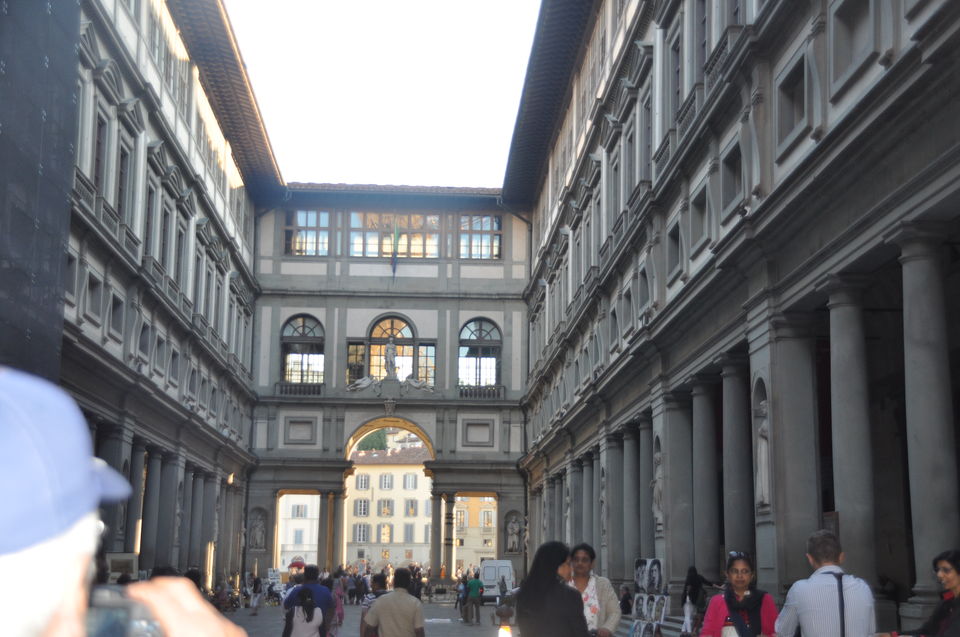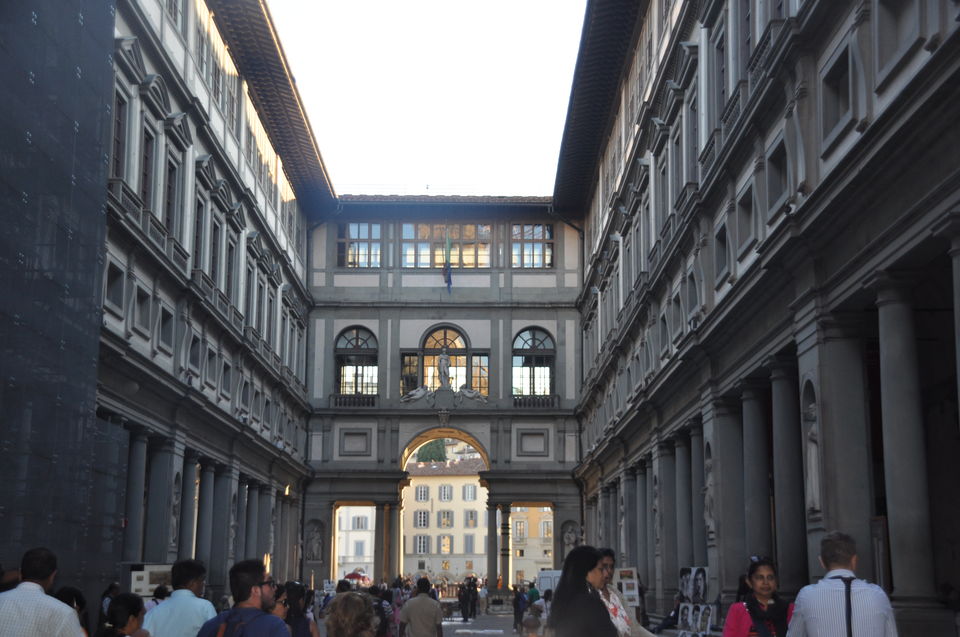 The Uffizi Gallery is an art Museum located adjacent to Piazza della Signoria. Most of the places are very near by thats why you can see all the sites in one day walking miles and you don't even realise that the whole day spend so well and all the places are so beautiful and photogenic that you can't take your eyes off.Some of the great artist sat besides the walking street exhibiting their stunning paintings and they are offering you to make your portrait but thats very expensive and time consuming of course so if you have much time in the city you will definitely try them.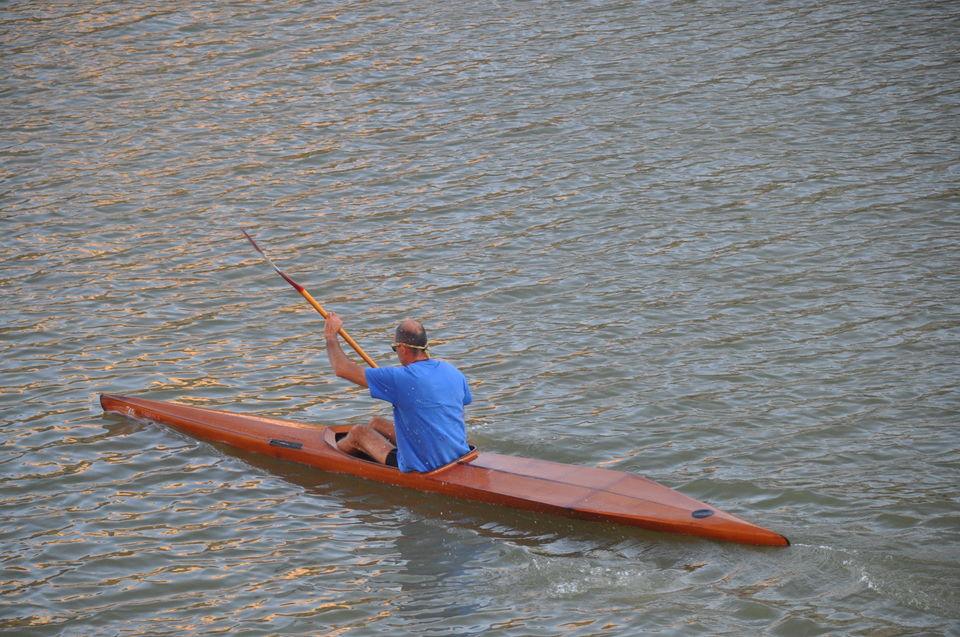 This click was captured when i was walking on the beautiful bridge Ponte Vecchio that is again has a story behind it.This beautiful bridge is a most famous site of Florence and it is a Medival Stone Bridge with jewellery shops.Again if you are a shopping person it is one of the most recommended places.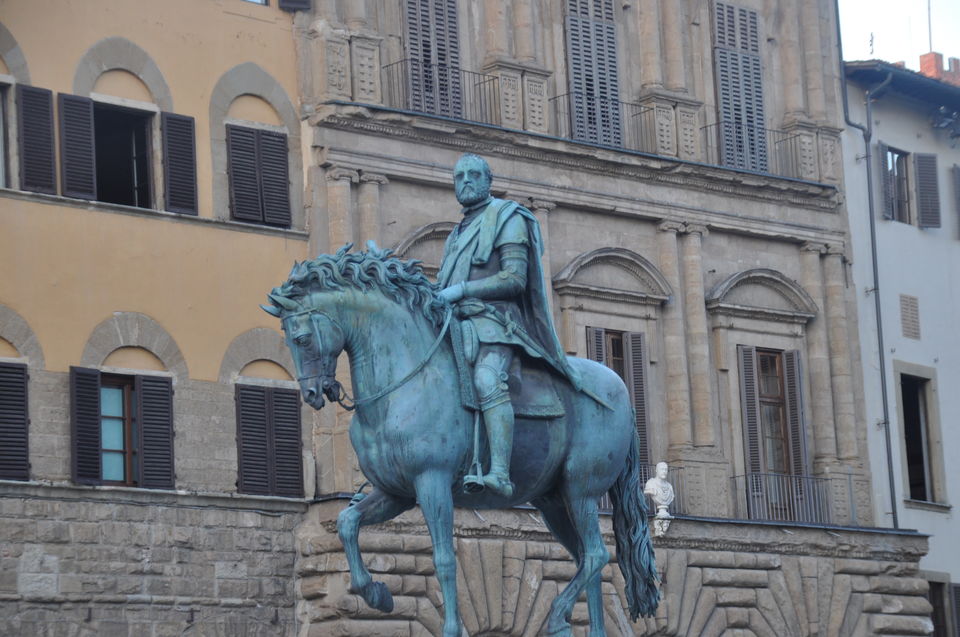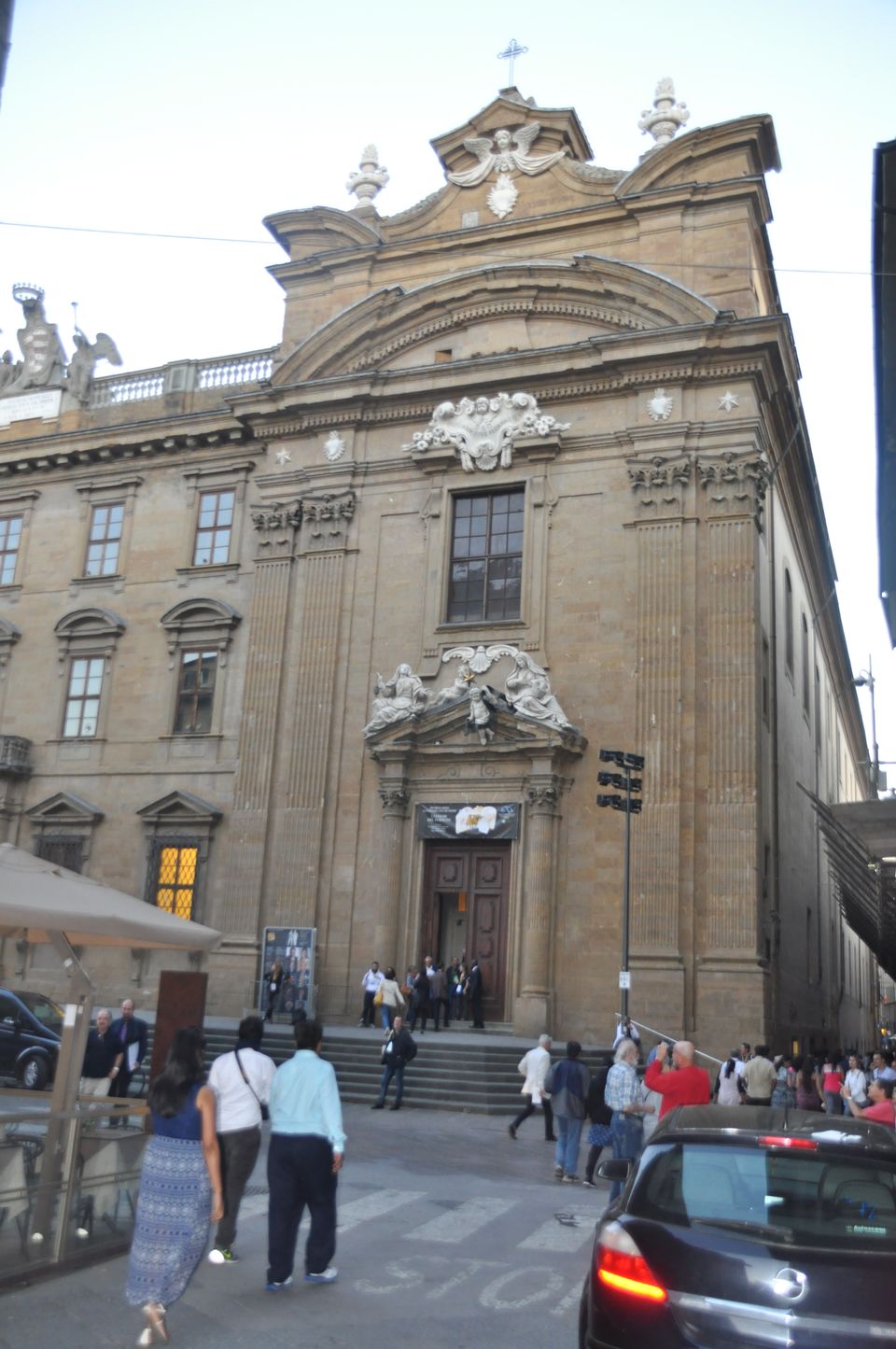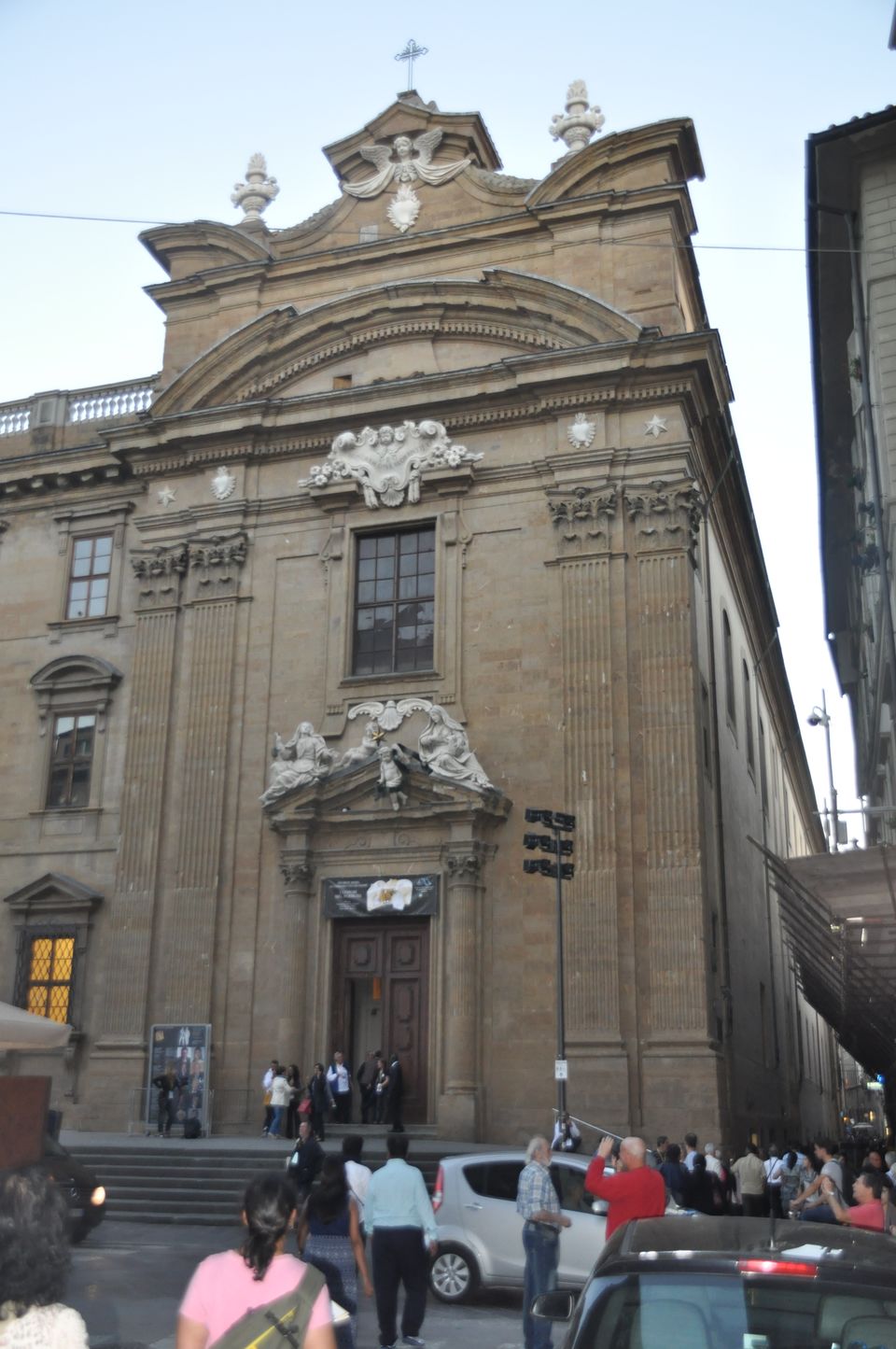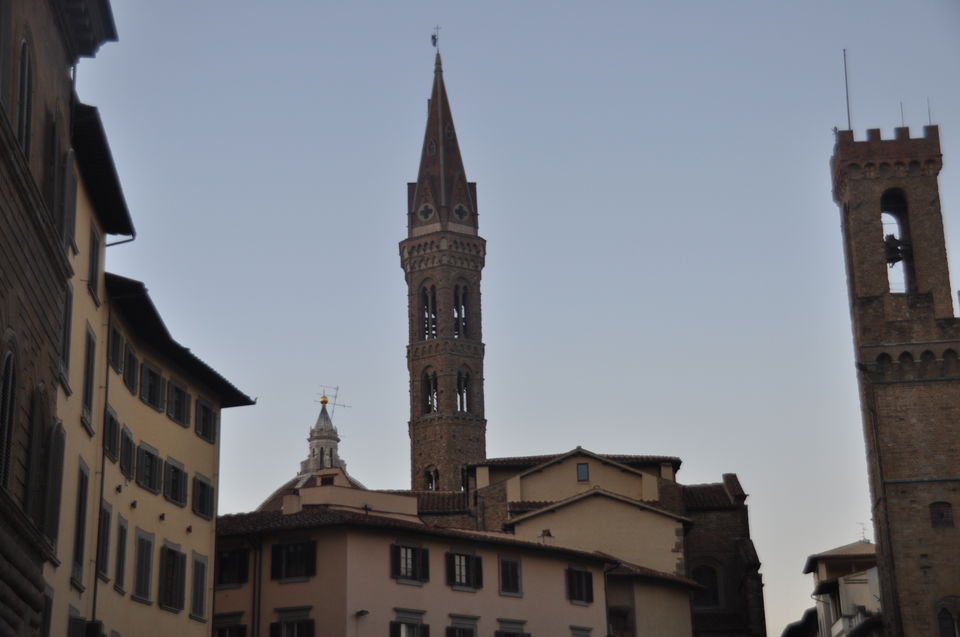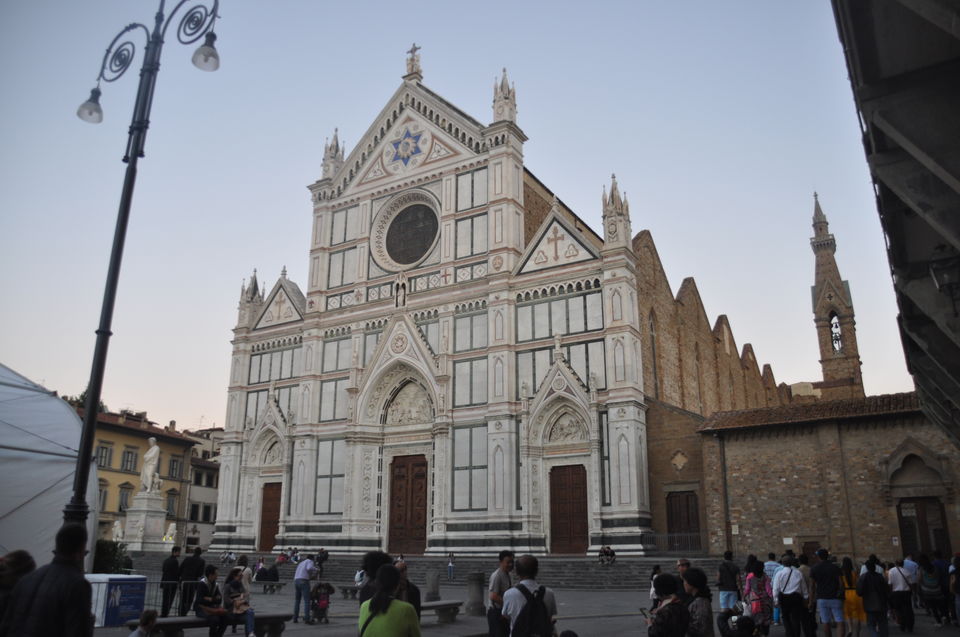 The Basilica of Santa Croce is a famous Roman Catholic church in Florence,Italy again situated very near to the famous Fountain Of Neptune.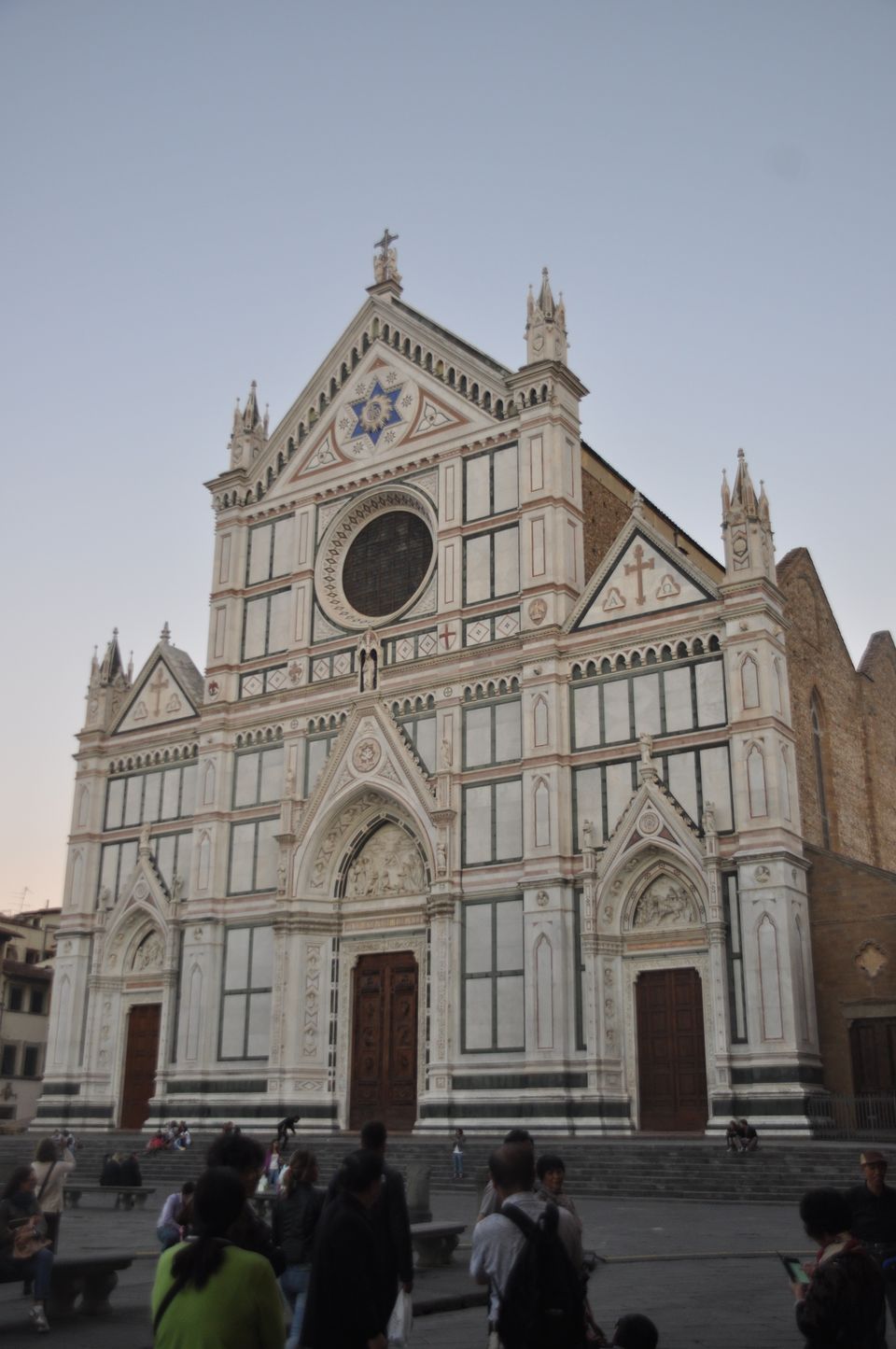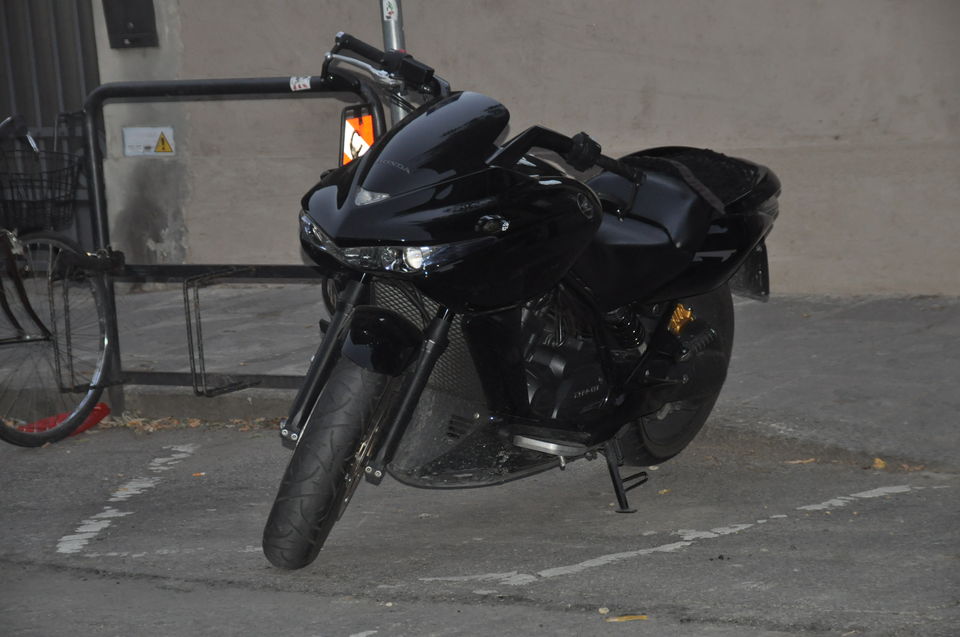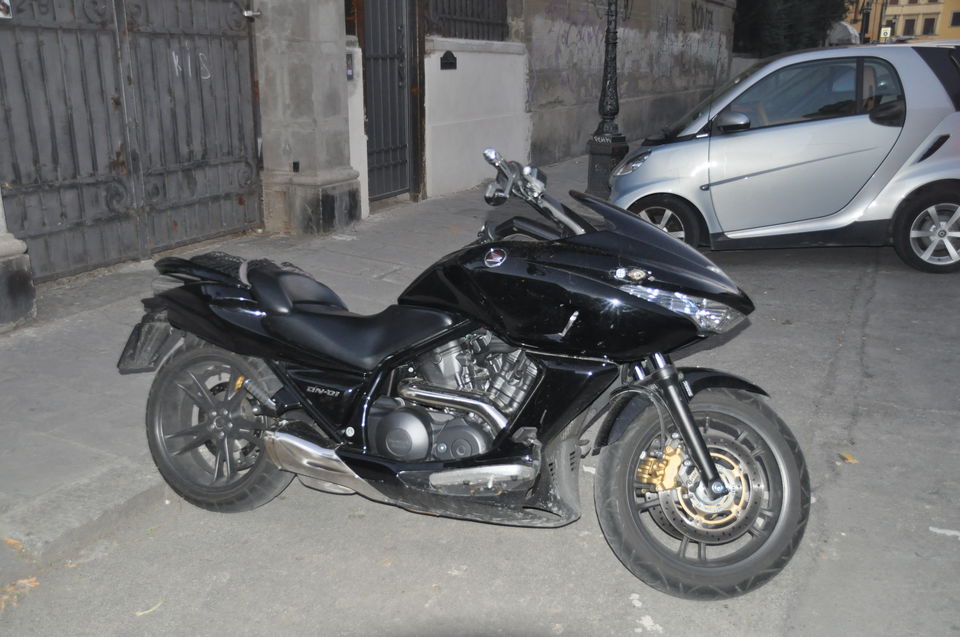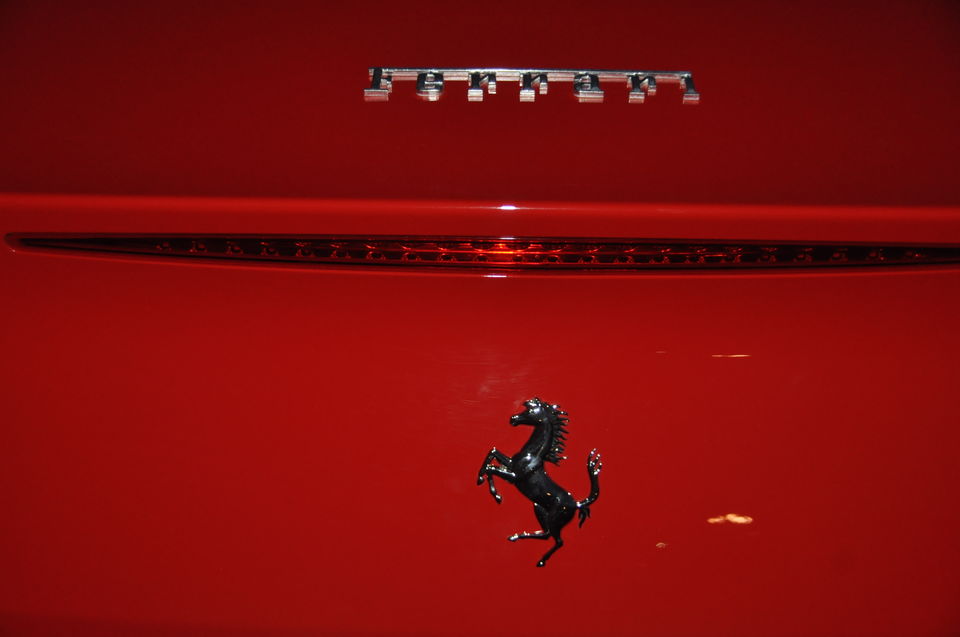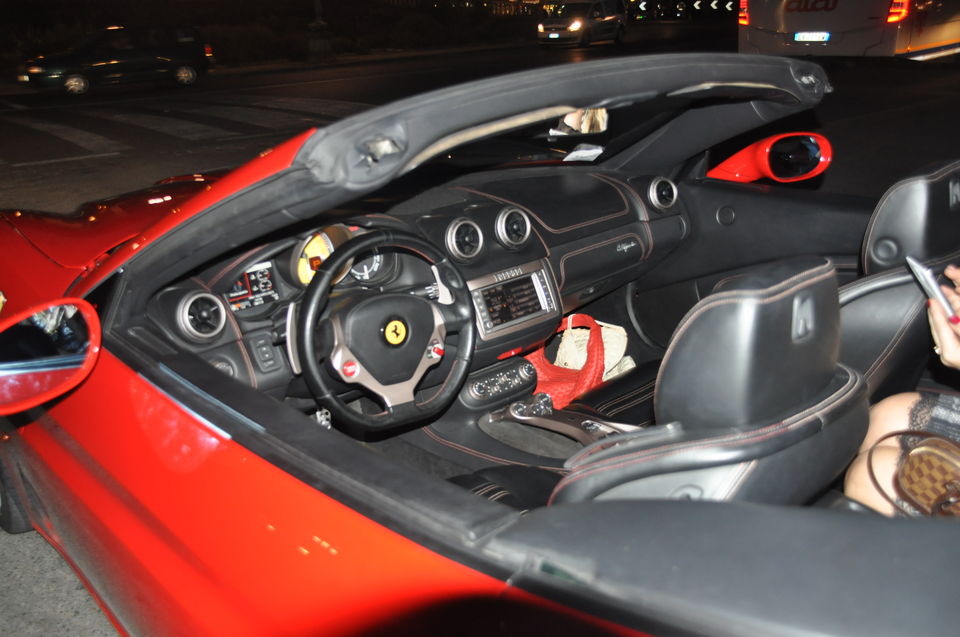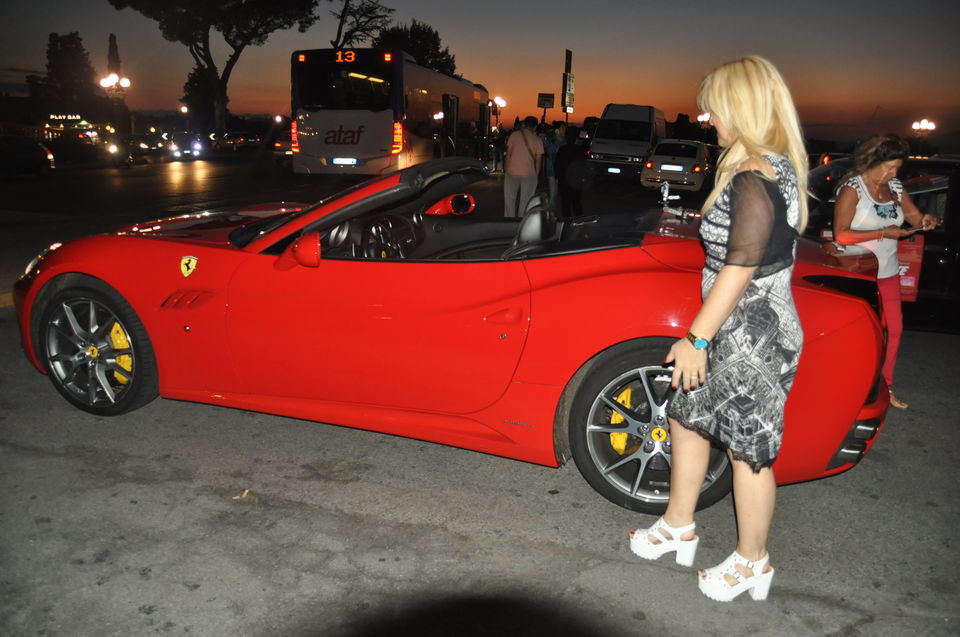 To explore more of the Florence city at least 2 days trip is required but i was having short of time and in one day i have explored sort of history and some of the must see places of Florence,Italy so i was happy and satisfied that in this short trip i have gained much knowledge of European history and to gain more if possible we can anyways travel to these beautiful countries again.
Must See Florence,Italy
Cathedral of Santa Maria
Uffizi Gallery
Ponte Vecchio
Palazzo Vecchio
David
Piazza Della Signoria
Basilica of Santa Croce
And this was an end of my dream locations.I even can't explain in words that how many memories i have kept in my heart and those sites are so stunning and beautiful that i can't forget a single moment i have spent their with my husband.
Travelling from Kolkata to Italy it took 2 days of my travelling so i spent my 3 Days in 3 different cities of Italy.Its a most memorable trip of my life and I have some special feelings for Italy.