Want a break from the city's crazy traffic and fast-pace life? Head to Madh Island for a weekend trip. Located around 30 kms from Mumbai between the Arabian Sea and Malad creek, it is a haven for those looking for some unique experiences. All you need is a ferry and comfy shoes to explore this tiny island.
Here's our guide for things to do in and around Madh Island and what all it offers apart from the private bungalows and farmhouses.
1. Visit Ancient Portuguese Architecture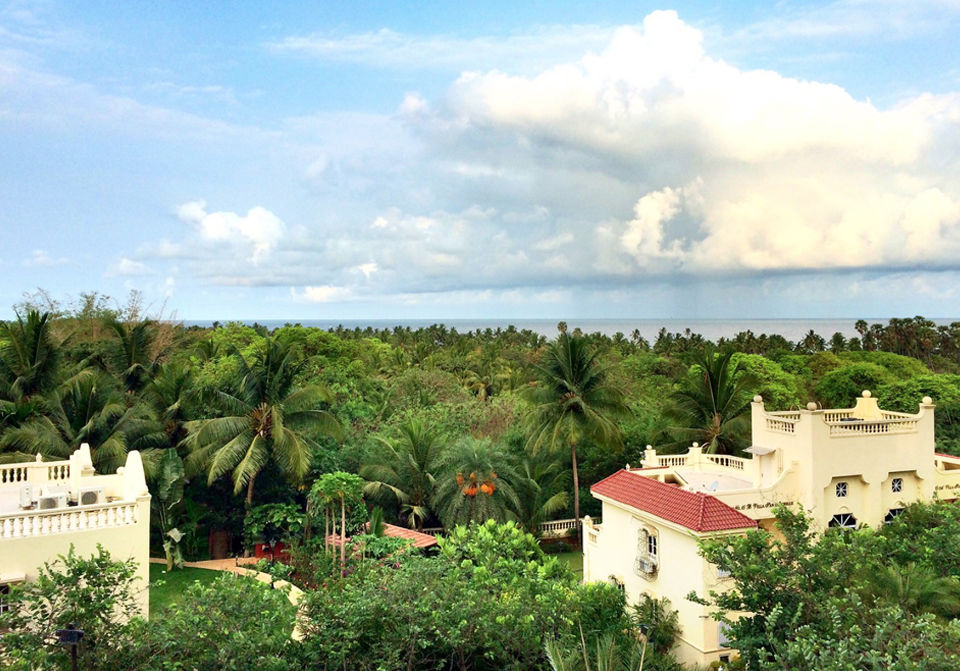 Madh Island houses magnificent 16th-century churches and forts. The Madh Fort is a popular vantage point to soak in the beauty of the coastline and the city's high rises twinkling in the night. The churches are set in charming locations and adorned with striking stained-glass windows and paintings.
2. Visit The Madh Church
Built by the Portuguese, The Our Lady Of The Sea Church is a gorgeous piece of architecture. Known as the Madh Church by locals now, this church is a beautiful place to visit with its stunning paintings and artwork.
Address: A1, Madh - Marve Rd, Christian Wada, Madh, Mumbai, Maharashtra 400061.
3. Visit The Church On The Beach
Erangal village is a colourful and picturesque quaint town by the blue Arabia sea. Cross the village to come to the Erangal beach – and you'll find St Bonaventure Church. It's a small quintessential village church that has been there since 1940. It is located bang opposite the beach with a pretty neat sea-view though the beach is mainly for fishermen to dry their fishes.
Address: 5Q7M+6Q8, Erangal Gaon, Madh, Mumbai, Maharashtra 400061
4. Trek Up The Madh Fort
This majestic 17th-century watchtower is famous for its Portuguese architecture. It offers beautiful views of the Mumbai skyline and expanses of ocean. Since the Indian Air Force manages the fort, you need to take prior permission to visit it.
Address: 4QJV+WW2, Near Kileshwar Mahadev Mandir, Kileshwar Road, Madh, Mumbai, Maharashtra 400061
Timing: Tuesday-Sunday (9:00 am-6:00 pm; Monday closed)
5. Enjoy The Beaches
The beaches here, like Aksa and Madh beaches, are much more pristine and clean as compared to the beaches in the city. Spend time here enjoying the sea breeze and sunshine without the usual cacophony of tourists, common at the city beaches.
6. Party On The Beach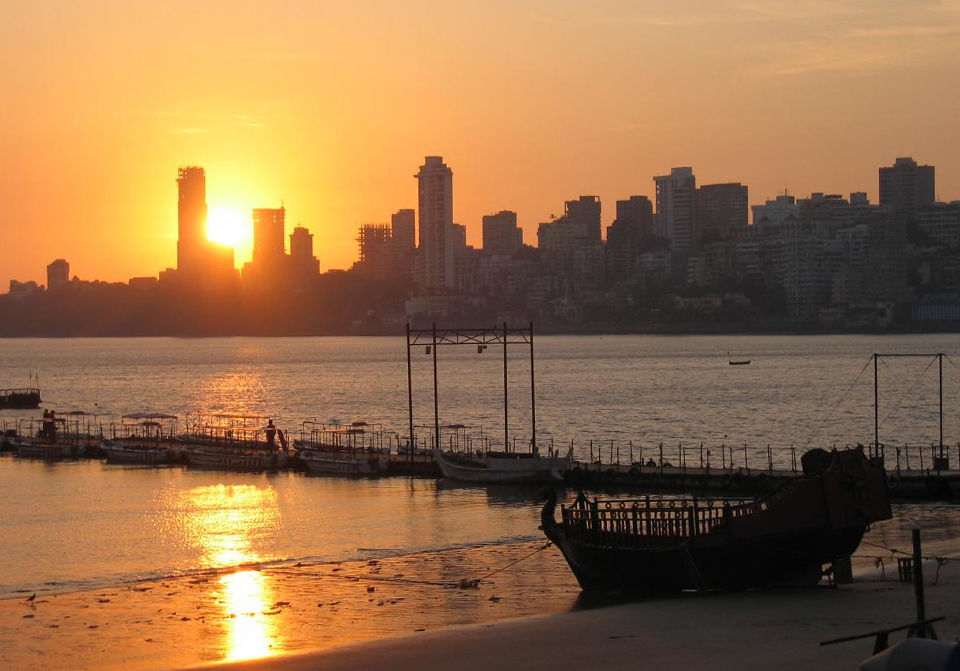 Madh Island is famous for its beach and barbeque parties with amazing music by famous DJs. Let your hair down as you dance nonstop and enjoy free-flowing drinks.
7. Take A Trip To Erangal Village
This charming village, home to fishing communities, who are an absolute delight to interact with, is known for its beautiful beachfront, ancient forts, and authentic seafood and pickles. Relax in one of the shacks as you experience the leisurely way of life and interact with the fishermen as they go about fishing.
8. Enjoy A North-East Indian Meal At Al's Kitchen
Al's Kitchen is a delightful pop-up kitchen at Madh Island where you can grasp the rare opportunity to sample authentic Naga cuisine. Check them on Instagram here.
Address: Premier Tower, Opp. Union Bank, Close to Orlem, Gautam Buddh Marg, Marve Rd, Orlem, Malad West, Mumbai, Maharashtra 400064
Timing: Monday-Sunday (11:00 am-3:30 pm; 6:00 pm-11:30 pm)
Contact: 098190 32737
Price: 950 INR for two (approx)
9. Try Authentic Seafood
Shacks at Madh Island especially at Erangal Village sell amazing seafood and even Gujarati food. Don't miss to pick up some prawn pickle and dried fish from here.
10. Dine At Bollywood Stars Restaurant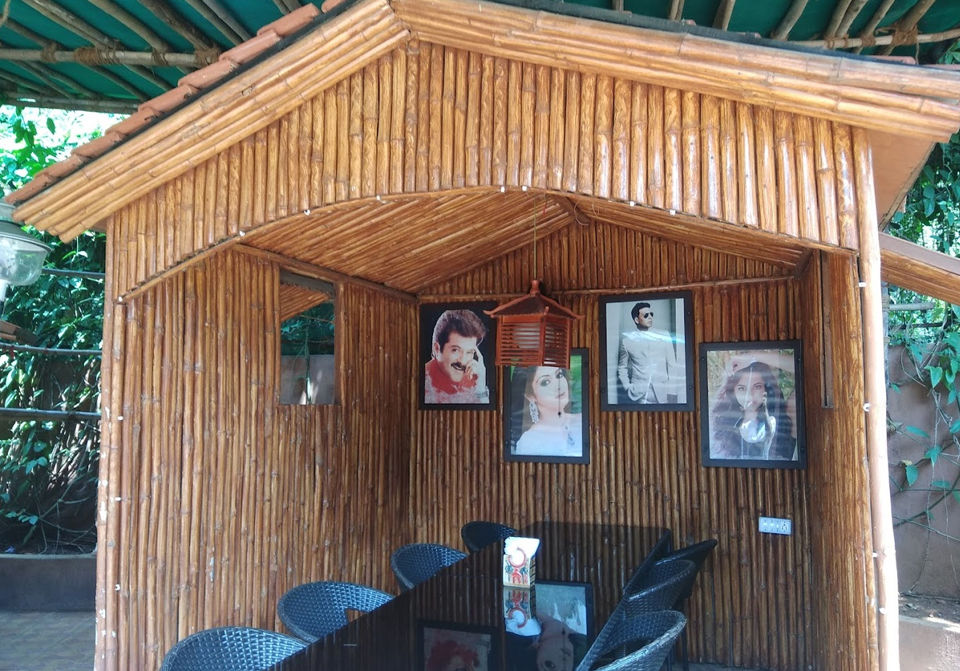 Bollywood Stars is a family-run, multi-cuisine restaurant with a unique feature – it's an open-air space with huts that patrons can sit in and eat. Complete with a bamboo structure and framed photographs of almost every Bollywood star you'll find mainly tourists gorging on the tandoori dishes and sipping on the beers. Their menu is pretty basic with an extensive amount of tandoor dishes like kebabs and tikkas.
Address: Near Bhatia Island Madh Island, Erangal Village, Malad West, Mumbai, Maharashtra 400061
Timing: Monday-Sunday (12:00 pm-12:00 am)
Contact: 082912 97086
Price: 500 INR for two (approx)
Who says you need to get out of Mumbai and escape to Goa to unwind from the city stress when you can just spend the weekend at Madh Island! Tell us about your experience on your visit to Madh Island in the comments below.
For more travel stories and information follow me on Instagram @tan_s07.
Ready to travel for free? Earn credits and redeem them on Tripoto's weekend getaways, hotel stays and vacation packages!