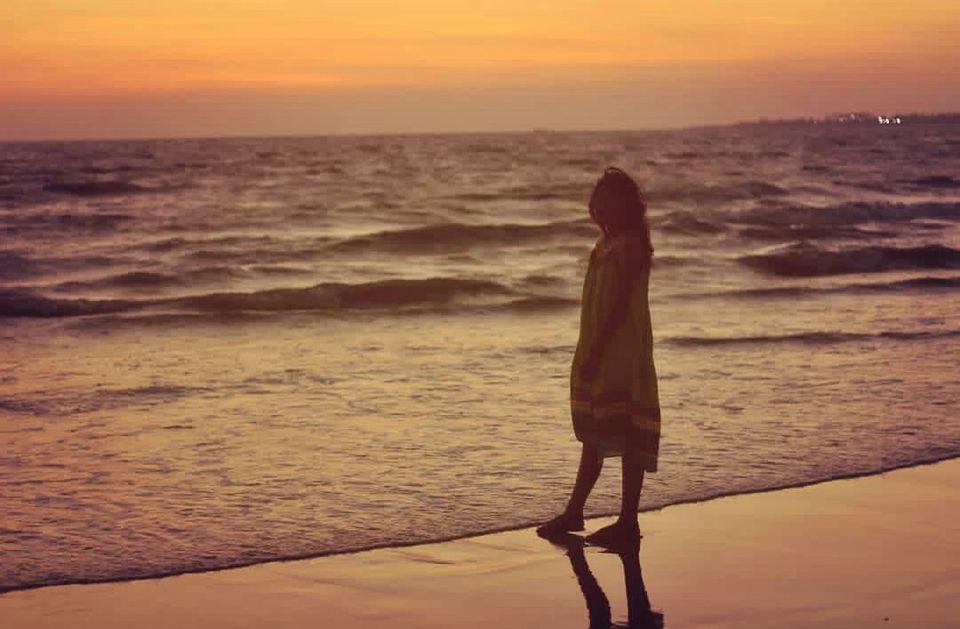 Post-independence, India has built its own Manhattan, The City of Dreams, Mumbai, But do you know it is the homes of some beautiful beaches. Though the beaches in Mumbai are more on the noisy side but yet the beauty of a lulling(quiet) horizon remains the same.
Top 10 Best Beaches of Mumbai
1. Juhu Beach
Juhu beach is the longest beach in Mumbai and yet a favorite spot of the locals and tourists as well, located in Santacruz. It is renowned for its wide variety of street food that has a typical Mumbai flavour i.e, spicy, sweet and sour. Imagine having a vada pav with your loved ones, feeling the waves and watching the endless horizon of the sea. If you are Foodie, like me then make sure to buy the snacks that are being sold on the beachside. They will make your tastebuds dance.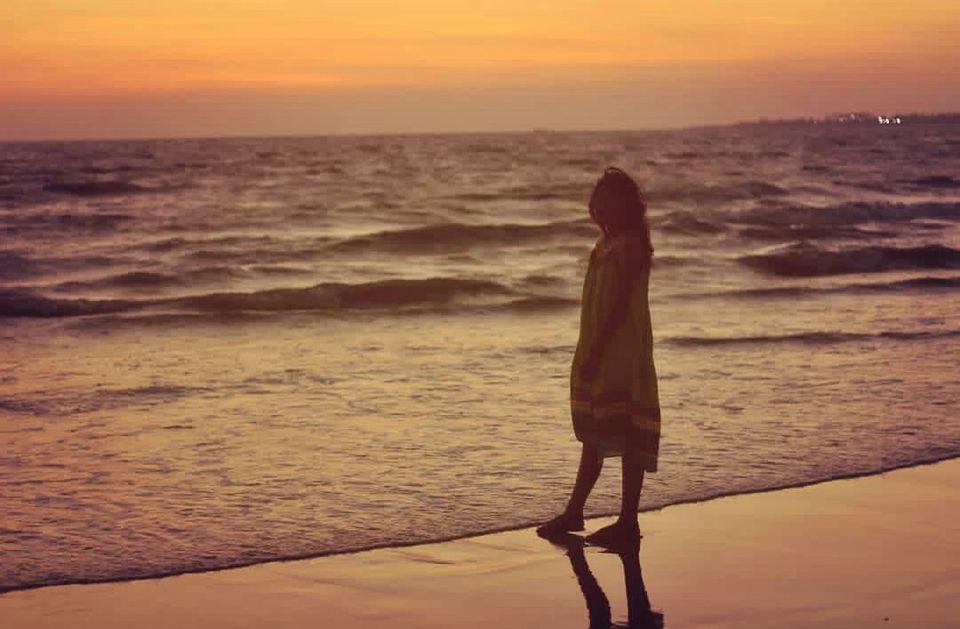 The surrounding area of Juhu is one of the poshest localities in Mumbai and is home to a lots of famous Bollywood and TV celebrities – the most famous being Amitabh Bachchan's bungalow – and it is not rare to spot a celebrity jogging on the beach.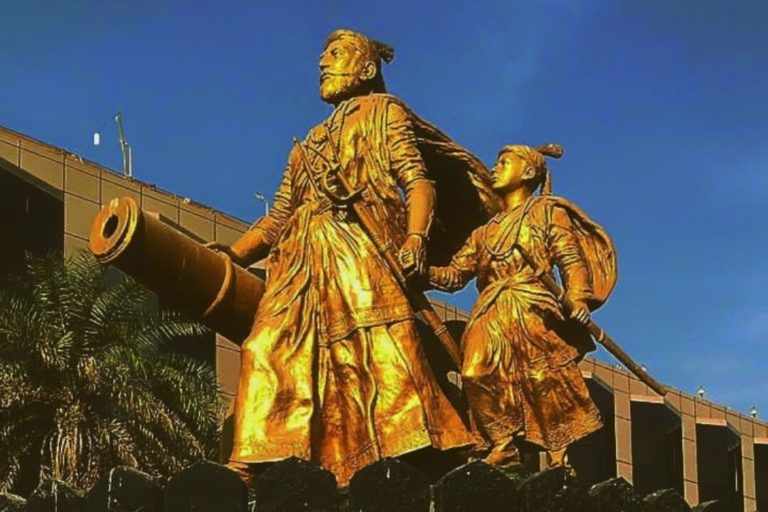 Just taking walk on the beach sand can bring a sense of calm. Although the beach was criticized by tourists for being unclean, But now efforts of BMC have significantly improved the scenery in the past few years.
Famous for: Hogging on street food and Sunset
Distance from Churchgate stn: 22 km
2. Gorai Beach
It is a famous beach in Mumbai Located near Bhayandar, But there is another way to reach, i.e, from Borivali, If you like boating then you can visit through boat. The soothing calmness of this beach bordering the Arabian Sea, makes for a perfect leisure weekend.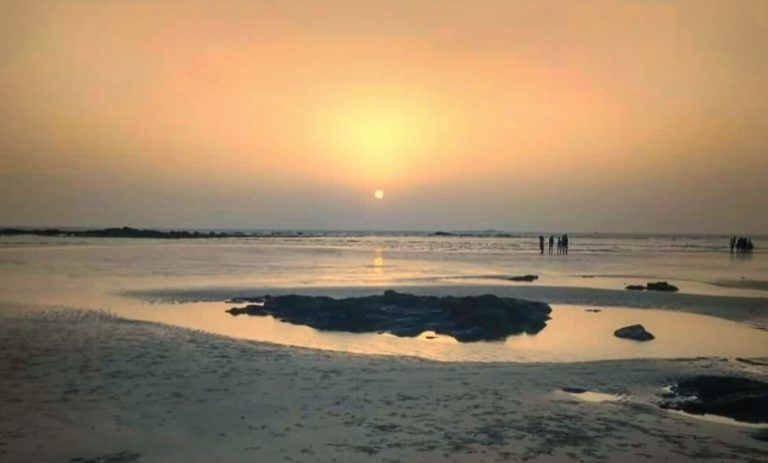 Other than that there are food stalls options available at the spot, the beach is also filled with beach cottages, You can also rent one of these cottages to have a quiet private time with your loved ones, friends, and family.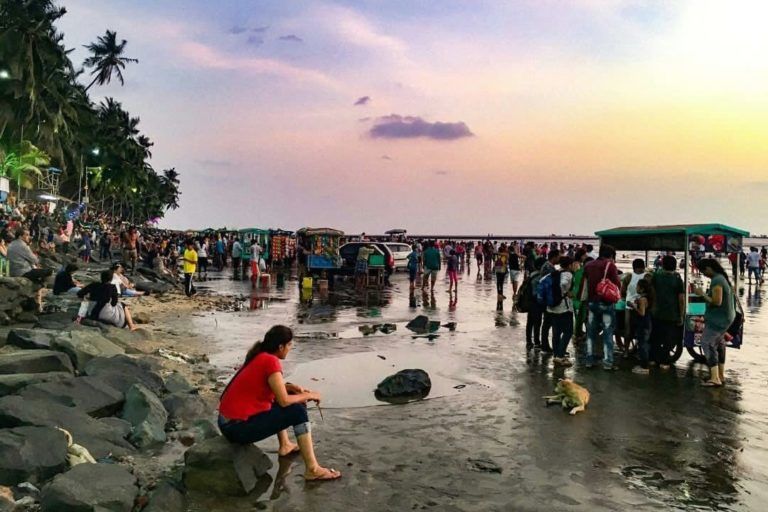 The beach is dotted with beautiful palm trees and an all-around clean environment, the place is favourite among tourists who want to spend a day away from the chaos and din of the city. Since the beach is located on the outskirts of the city and boasts of surreal serenity, it is best picked among young couples who are looking for some solitude in the lap of nature.
Famous for: Palm Trees, Cottages, Street Food, and Sunset
Distance from Churchgate stn: 61.6 km
Note: Don't go if you want dry sand, Because there is a Black wet beach.
3. Marve Beach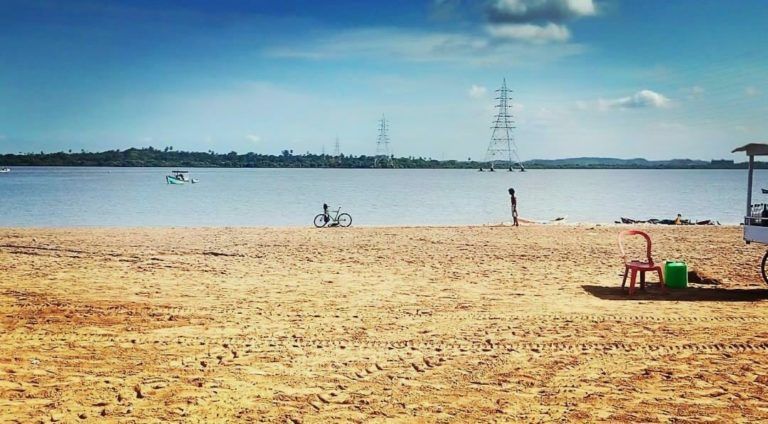 Away from the industrial pollution and the chaotic city life, Marve Beach is situated in Malad, in the western suburbs of Mumbai. Due to the strong tides and currents, it is generally not recommended to swim in the sea waters or even to step aside post evening hours.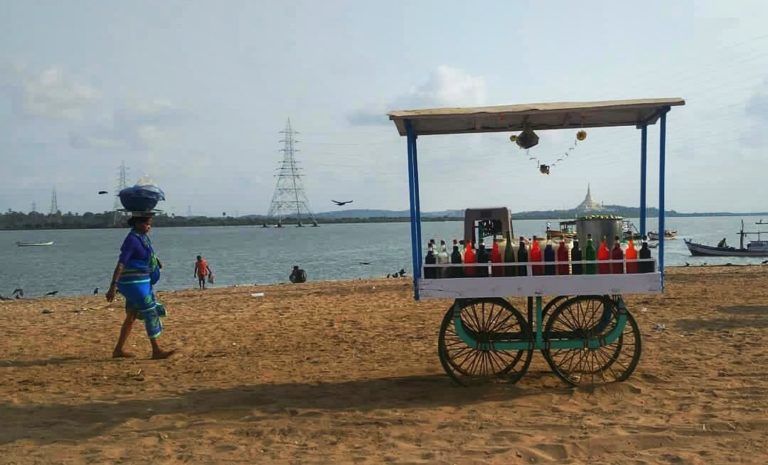 Lined by Cashew nut trees and elite villas, the beach is a charming spot to spend some quality time with your loved ones. Mostly frequented by couples, But its also visited by college troupes and families occasionally.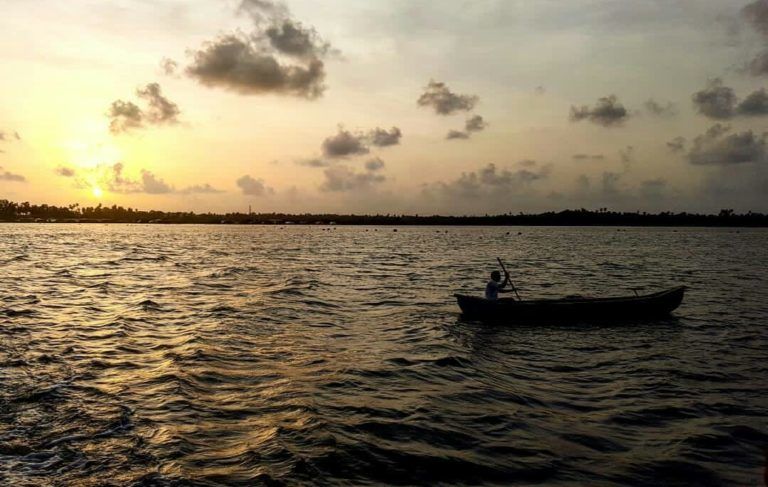 Inhabited by Catholic natives of Mumbai, Marve Beach will remind you of the beaches in Goa because of the attires and the mannerisms of the locals. To add to the beauty, the beach houses a tiny ancient Portuguese church which is popular amongst the tourists. The beach also facilitates ferry rides every 5 – 10 minutes from Marve Beach to Manori beach.
Famous for: Cashew nut trees and elite villas
Distance from Churchgate stn: 40.5 km
4. Madh Island Beach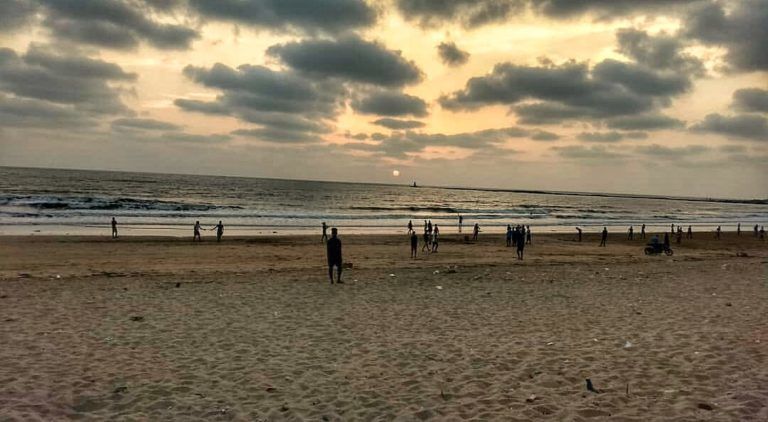 Madh Island is a group of several quaint fishing villages and farmlands in northern Mumbai. The area is a rural area inhabited primarily by Kolis, Marathi, East Indian Roman Catholics in Madh village as well as by people from other communities.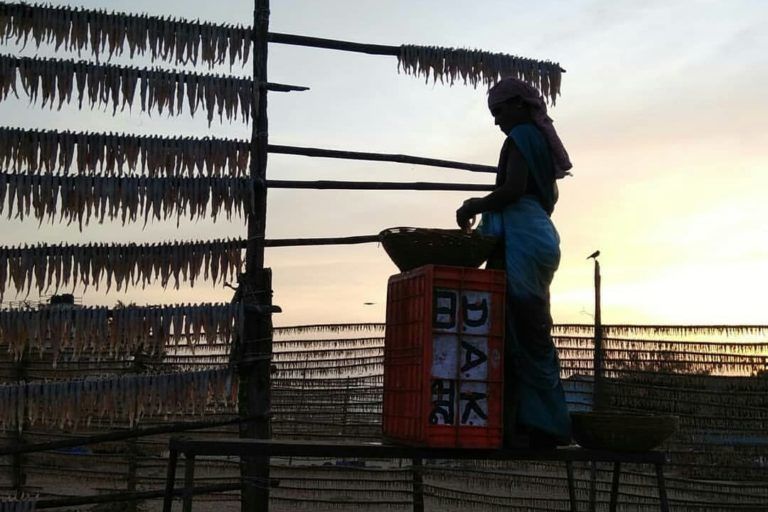 Some Bollywood movies like Love Ke Liye Kuch Bhi Karega, Baazigar, Shootout at Wadala, and Zamana Deewana, Khalnayak, Shatranj, and Tarazu were shot at this location. Many episodes of the popular serials Naamkarann, Chandrakanta and CID have also been shot in this location.
Famous for: Fishes, and Shooting of Movies/Serials
Distance from Churchgate stn: 48 km
5. Aksa Beach
Aksa Beach is an rejuvenating from the hustle bustle of the city traffic, located on the outskirts of the city in Malad, This beach, no doubt, owes most of its fame to the song 'Tujhe Aksa Beach ghuma du' from the hot shot Bollywood movie "God Tussi Great Ho". And it is also becoming famous among tourists seeking tranquility and peace from the mainstream Beaches in Mumbai.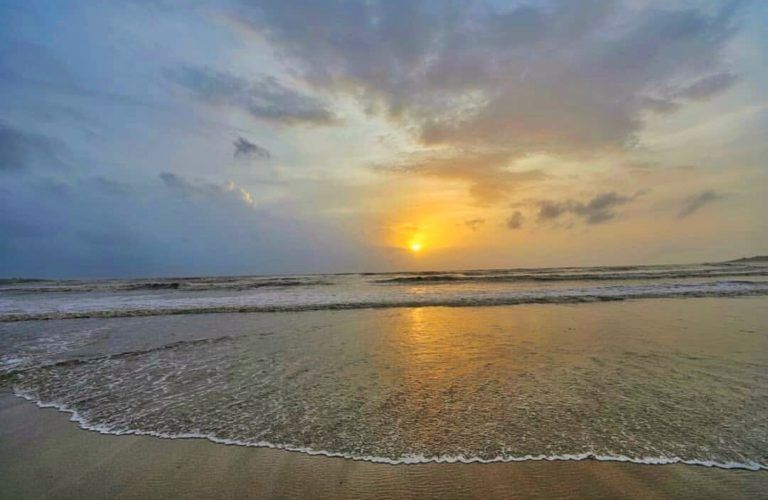 The beach is still untouched by the city crowds and hence maintains its natural charm apart from being perfectly cleanest beach near mumbai.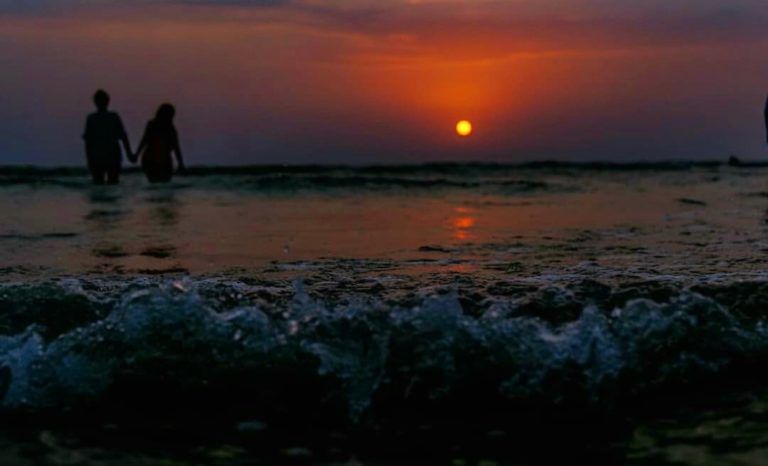 It is frequented by families and couples. The strong tides and currents keep shifting and hence, it is prohibited to go too far in the waters for a swim. However, the eateries make up for that, and you don't miss out on a lot. You can munch on "Chana jor garam" and enjoy a quiet evening saunter on the enchanting seashore dotted with quaint little cottages and luxury resorts, this place makes for an ideal getaway from the everyday monotonous lifestyle.
Famous for: Pristine and unblemished beauty
Distance from Churchgate stn: 41.7 km
6. Kalamb Beach
Located in Nalasopara in Thane district of Maharashtra, is the really long and secluded Kalamb Beach. A paradise away from the din of the city, the beach is beautiful owing to its tranquility, serenity and an altogether mesmerising panorama. With very few shacks and just the right number of eateries.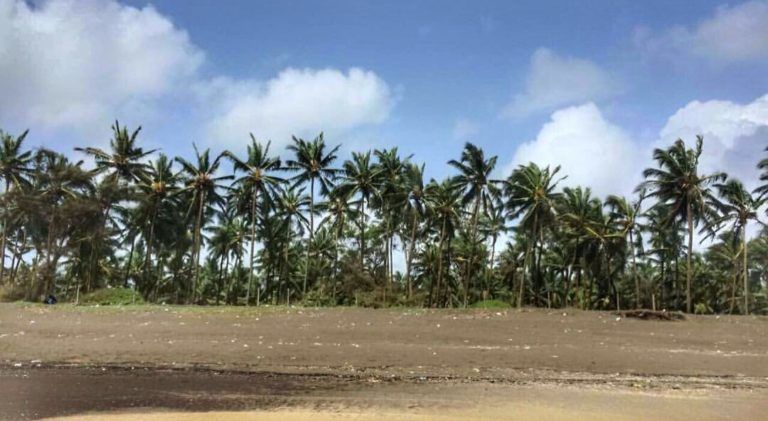 It offers a wonderful landscape and seascape, Filled with pretty palm trees, sprinkled with resorts and gracefully blessed with silken black sand; the beach is an absolute treat to just laze around in a hammock or sunbathe under the open skies.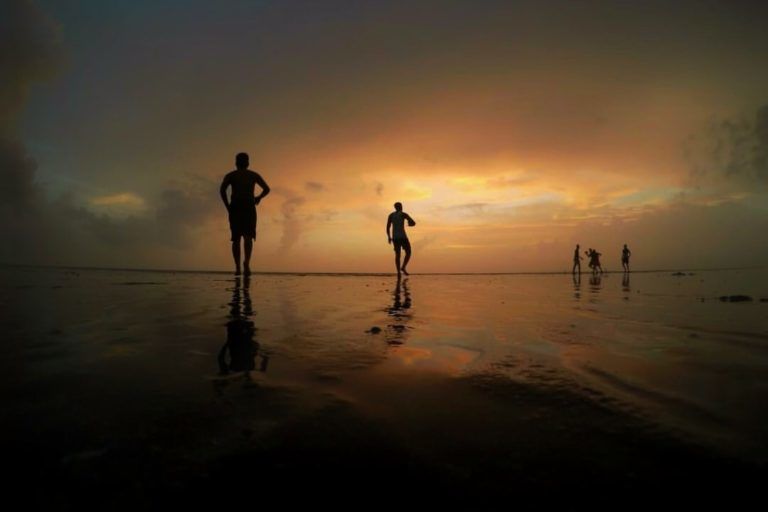 The mesmerising sunsets and the surreal atmosphere also draws shutterbugs and photography enthusiasts. It is a perfect location if you are looking to spend some quality time in solidarity. The beach also encourages water sports, paragliding, camel rides, Horse rides etc..
Famous for: Palm trees, water sports, paragliding, camel rides and Horse rides.
Distance from Churchgate stn: 78.1 km
7. Versova Beach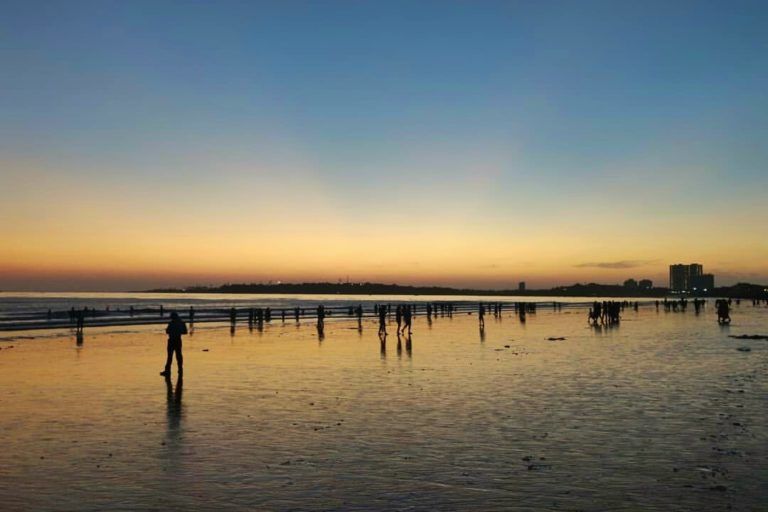 A continuation of Juhu Beach towards the Andheri suburbs, Versova Beach is comparatively less crowded and only separated by a creek from the former beach. Versova is essentially a fishing village inhabited by Kolis (fisherfolks) situated in the vicinity of the beach, and is a hotbed for fish trade.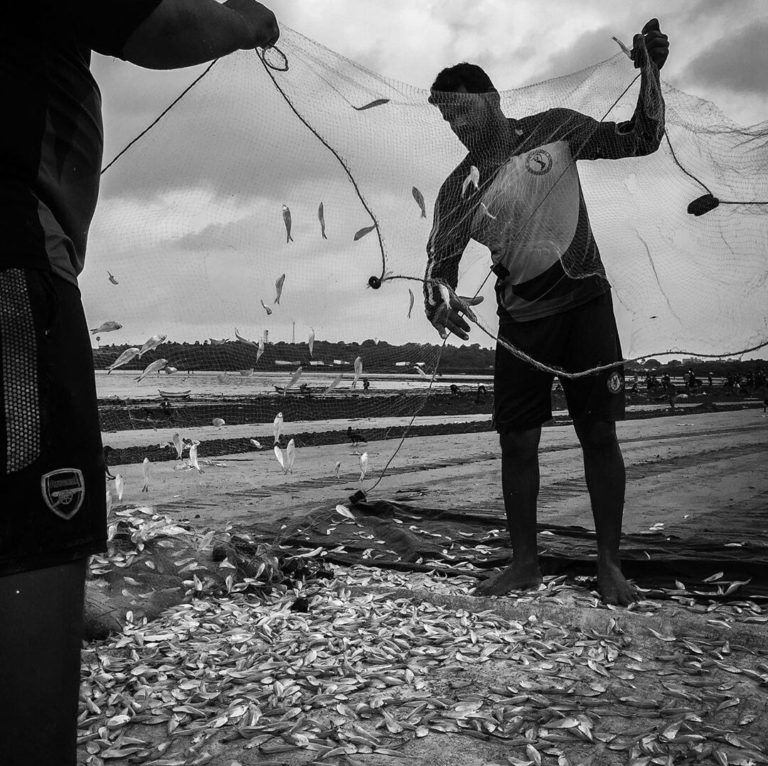 The beach is rather small but is extremely popular for the humongous fish market and the fish auctions held at the spot on a daily basis. Separated by huge rock boulders to keep the village safe from the sea waves and tides, the beach attracts tourists owing to its natural beauty and surreal horizon views.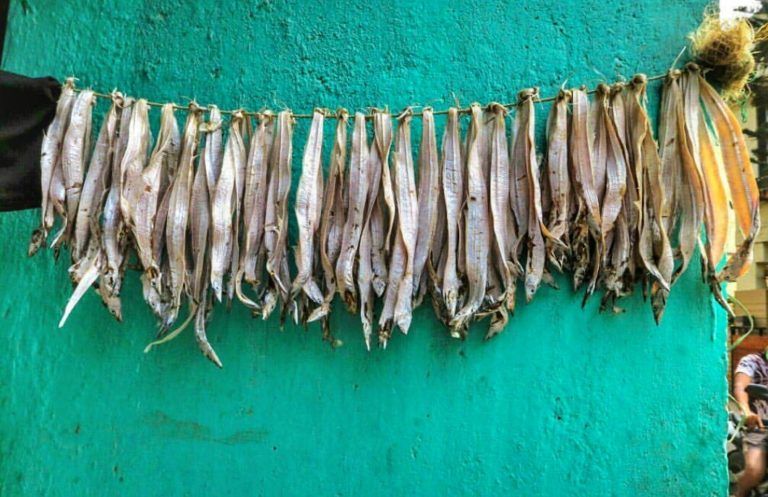 The solitude attracts numerous professional photographers and shutterbugs, especially during dawn and dusk to capture the enchanting panorama and landscape. Besides, the beach offers several sports like cycling, horse riding etc. Festivals like Ganesh Chaturthi are celebrated with a lot of show and the season draws tourists in thousands to be a part of the festivities.
Famous for: Fish Market
Distance from Churchgate stn: 25 km
8. Girgaon Chowpatty Beach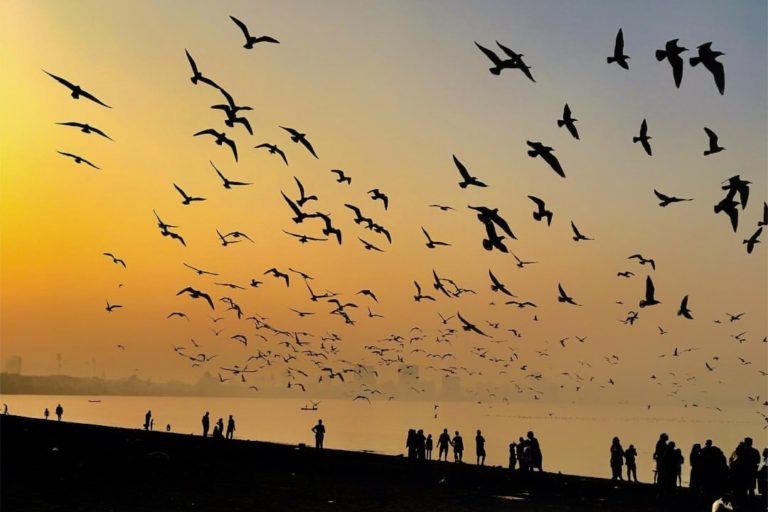 Popularly known as Chowpatty, the beach is located in south Mumbai at one of the ends of Marine Drive and its very close to Charni Road Stn. This small sandy beach is a popular place to chill, and a must visit for all tourists who visit Marine Drive for the first time.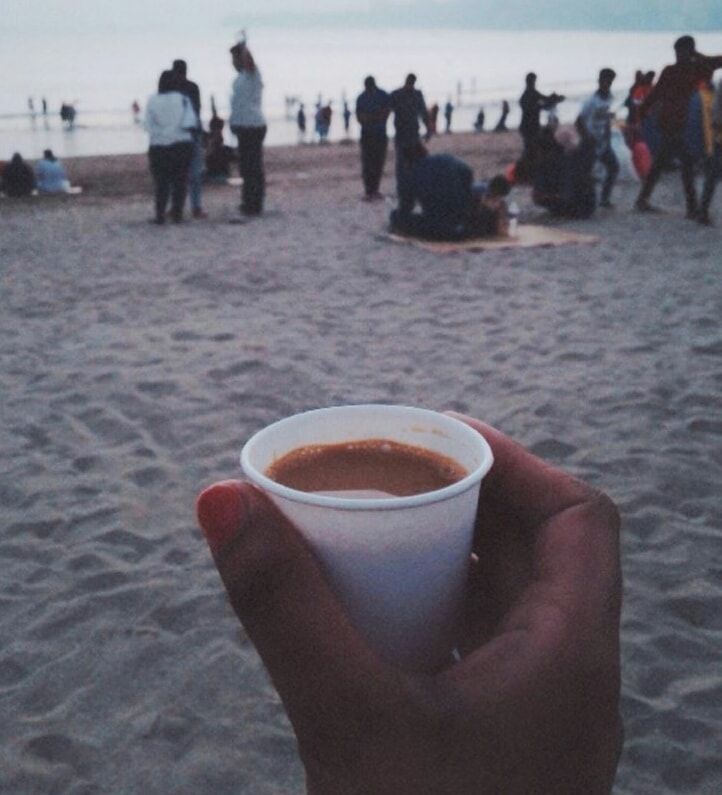 Girgaon Chowpatty having lots of food Stalls selling mouth watering dishes at reasonable price to serve your craving for snacks, Chinese, chats etc. You can also enjoy Tea at Seashore and Relax yourself.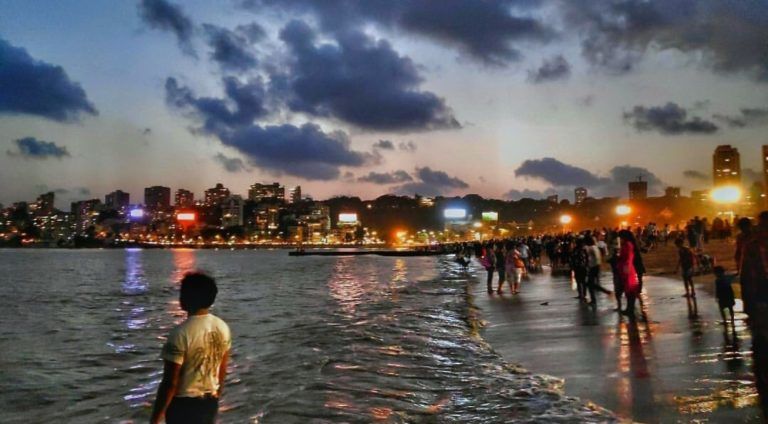 At night, the beach appears to look like a colourful fair. Children from all age groups rush to ride the Ferris wheel and merry-go-rounds, while the adults indulge in the city's famous street snacks.
Famous for: Street snacks, Rides, and Sunset
Distance from Churchgate stn: 3 km
9. Dadar Chowpatty Beach
As the name suggests, Dadar Chowpatty Beach is situated in the Dadar suburbs of Mumbai. Majorly popular for the giant view of the Bandra Worli Sea Link bridge, this beach is customarily used for jogging and watching beautiful sunsets.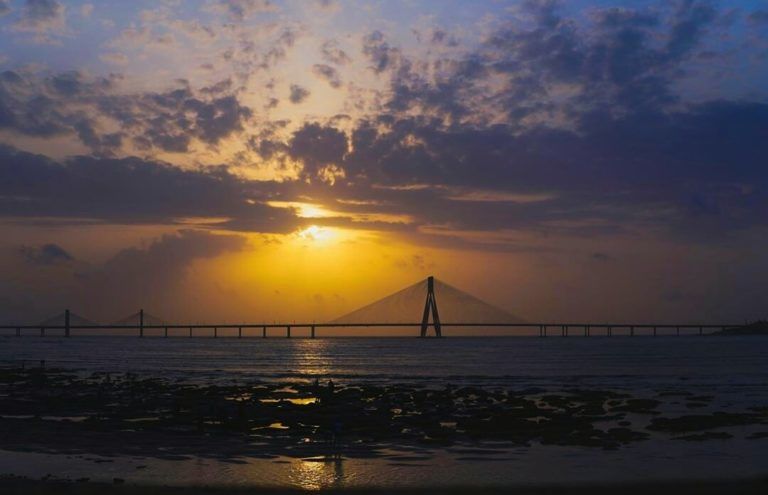 The beach is frequented by residential locals coming for an evening stroll, early morning yoga or to spend some leisure time. The absence of snacks and eateries ward off the tourists a little bit. However, as of now, the beach also presents an ugly picture as it has become a dump yard of local filth and a victim of city pollution. The government has been actively working for the renovation and beautification of Dadar Chowpatty.
Famous for: View of Bandra Worli Sea Link, and beautiful sunsets.
Distance from Churchgate stn: 15.4 km
10. Kelwa Beach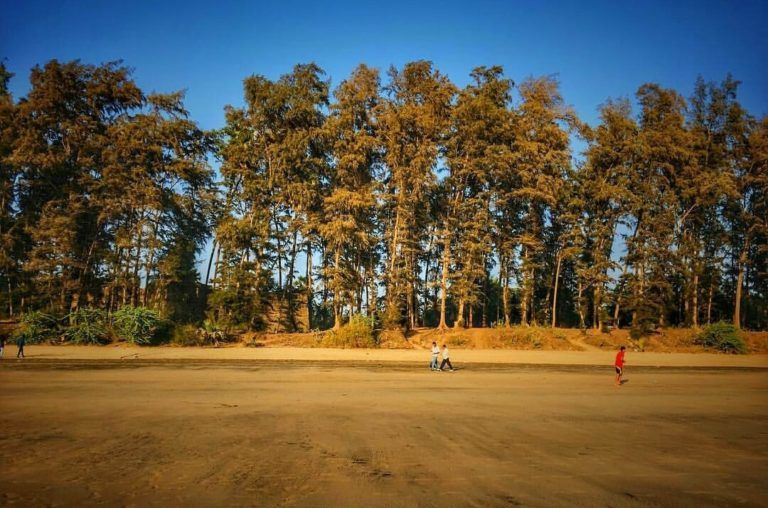 Kelwa Beach, also known as Kelva or Kelwe Beach, is a beach in Maharashtra, India. It is a popular weekend getaway for tourists from Mumbai. The beach is about 8 kilometres long. The beach is overcrowded with local tourists during weekends, which indicates its growing popularity.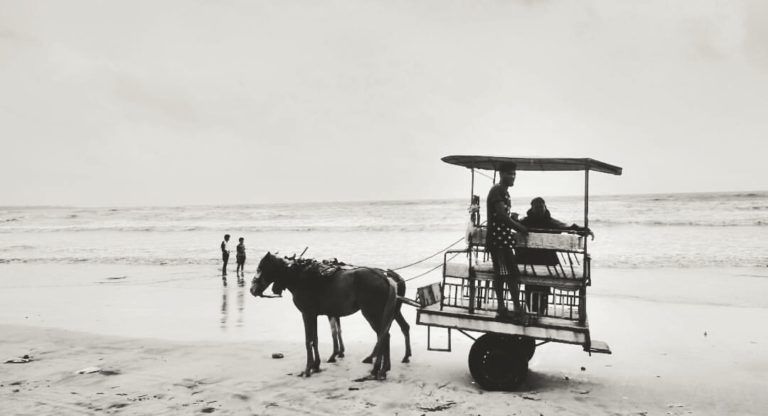 The beach also encourages water sports, paragliding, camel rides, horse rides etc..
Famous for: water sports, paragliding, camel rides, Horse rides, Sunsets.
Distance from Churchgate stn: 119.7 km
How to Reach
All the beaches in Mumbai is easily accessible by Local Trains, buses, Autorickshaw.
So to Conclude, All the beaches offers fun, frenzy, delights, and it is worth spending a few hours here to refresh and relax after a busy weekdays.
Happy Travel.