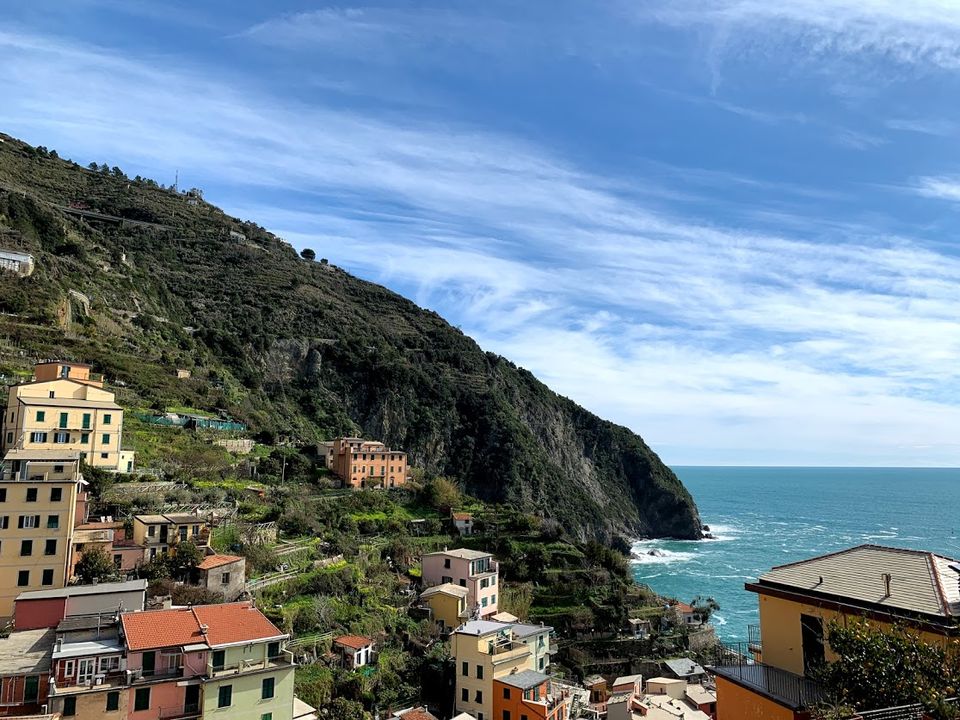 When someone talks about Italy, the usual places that come to your mind are - the Colosseum of Rome, the Duomo of Florence or the Canals of Venice. Seldom do people know, or have heard of the beautiful coastal town of Cinque Terre!
Cinque Terre actually means 'Five Lands' in Italian, because it is a combination of five fishing villages on the Italian coast - Riomaggiore, Manarola, Corniglia, Vernazza and Monterosso. We stayed in Riomaggiore which is a beautiful hilly village. So without further ado, let's talk more about why this place is a dream destination -
1. Beautiful pastel houses with breathtaking coastal views
Cinque Terre has been declared a UNESCO World Heritage Site, and has a line up of extremely pretty pastel houses which overlook the blue sea. If you book in advance, you can get to stay in one of those houses (thanks to AirBnb!) and enjoy breathtaking views of the sunset and sunrise. We were lucky enough to book one of the best stays in Cinque Terre, owned by an extremely sweet Italian lady in her 70s who welcomed us with free wine. Check out the details below -
Where we stayed : 'Relax a Rio' - Beautiful AirBnb in Riomaggiore
If you don't believe me, check out the view from our AirBnb (no filters/edits) -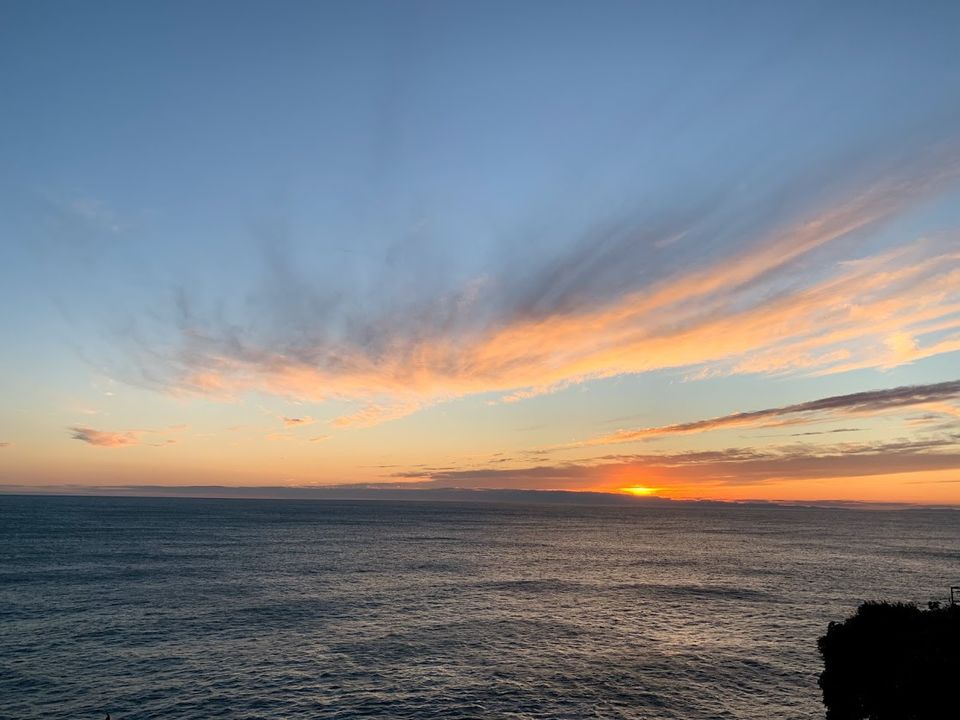 2. Cinque Terre has no roads - only stairs and pathways!
Yes you read that right! This town does not have any roads!!! Which essentially means there are no cars, and thus no air-pollution! The streets are actually stairways, so I'd recommend packing light or having strong arms to carry your luggage! ;) You can binge on all the Italian food guilt free here because you sure are going to burn those calories on your way back! Check out some pictures of the 'streets' I captured -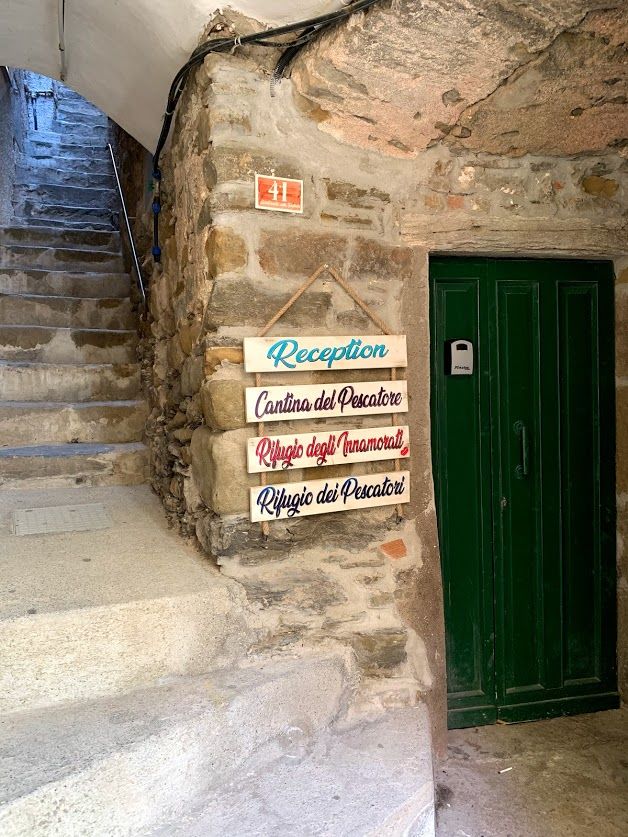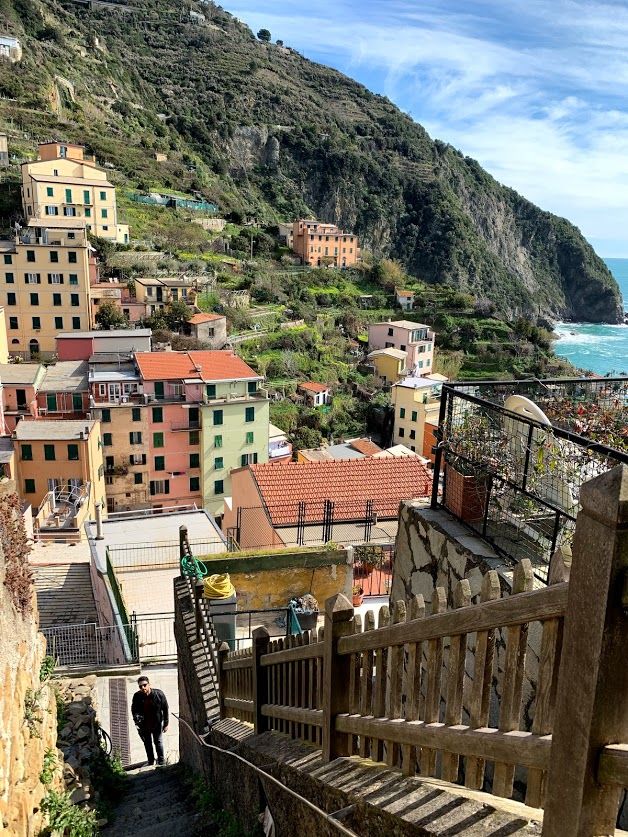 3. Explore five different landscapes despite of staying in one village
Wondering how to commute when there are no roads? The five villages are linked together by the railway tracks and can be easily explored via the local/intercity trains. Just buy a ticket from the counter and hop on!
Travel tip : It is very important to validate the train tickets in Italy, else you can be fined heavily even though you have a valid ticket. There will be self-validating machines (usually yellow coloured) at every station, make sure you enter your ticket into it to get the date-time stamped.
Here's a little about each of the five villages in case you are short in time and want to narrow down your itinerary -
1. Riomaggiore : This is considered to be one of the most peaceful and quiet villages of the Cinque Terre. Riomaggiore is basically a cascade of multi-coloured houses in the typical Ligurian style, all tightly clustered around a tiny natural harbour carved out in between the rocks.
2. Manarola : Manarola has a tiny harbor with a boat ramp, picturesque multicoloured houses facing the sea and a tiny piazza with seafood restaurants.
3. Corniglia : Corniglia is located in the middle of the five towns. It is the only village which is not built directly on the sea but on a cliff 100 metres above sea level.
4. Vernazza : Vernazza is said to be the most photographed village of the Cinque Terre. The tiny port is surrounded by colourful typical Ligurian houses and the charming piazza is lined with good restaurants and bars.
5. Monterosso : This is the biggest of the five towns and has the most amenities. Monterosso has the only long and sandy beach in the area where you can rent chairs and umbrellas or a kajak to explore the many coves around the coast.
After enjoying the hilly terrain of Riomaggiore, exploring the beach side at Monterosso was super fun! Check out the pictures below -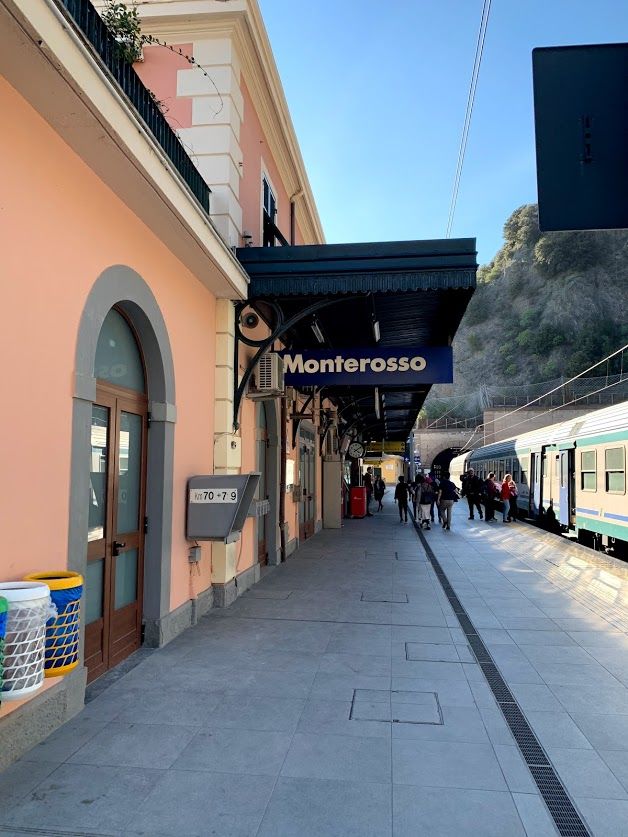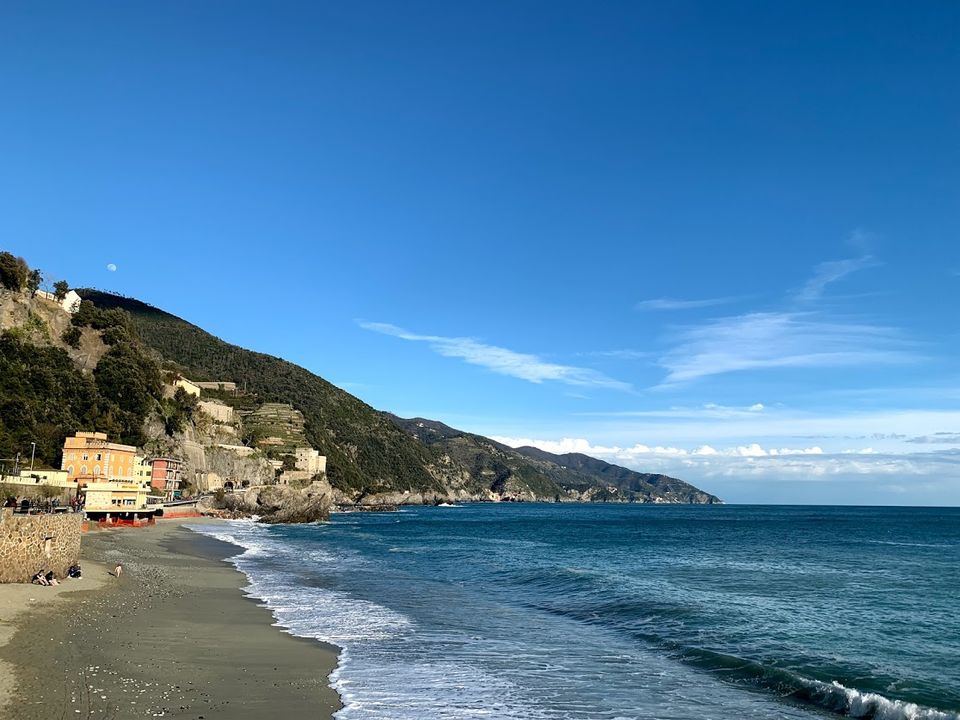 4. Delicious Italian Food
I'm a huge foodie, and the highlight of any trip for me has got to be the food! Italian cuisine is undoubtedly delicious, but Cinque Terre offers more than pizzas and pastas - fresh, lip smacking sea food! Sharing some recommendations below -
Il Pescato Cucinato - Fresh fried finger-licking sea food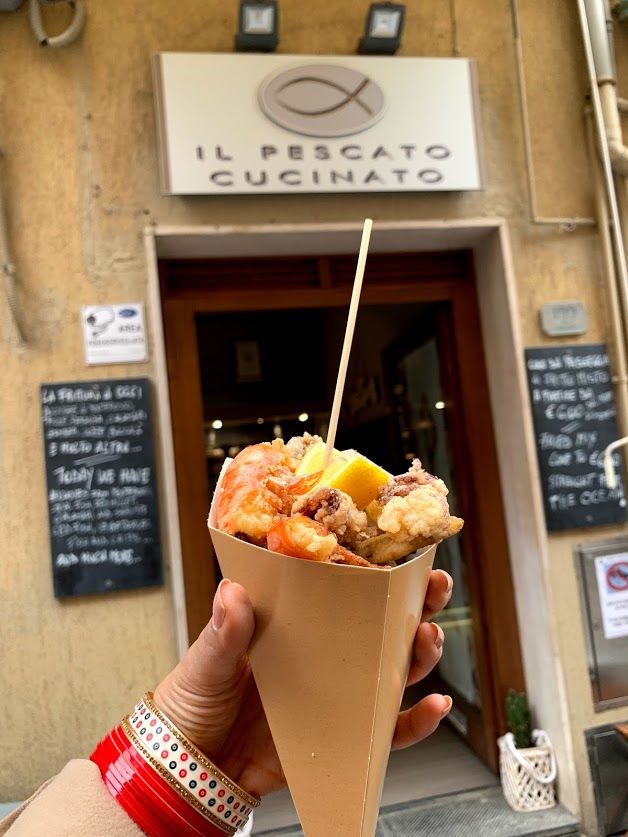 Il Maggiore - Classic Margarita Pizza (takeaway and enjoy with ocean view)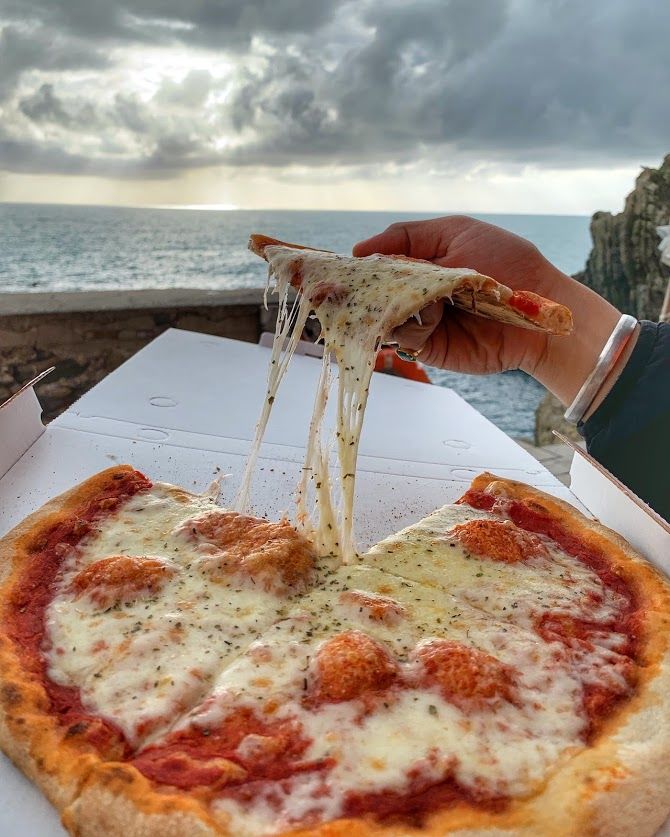 Local Market - Fresh and succulent farm strawberries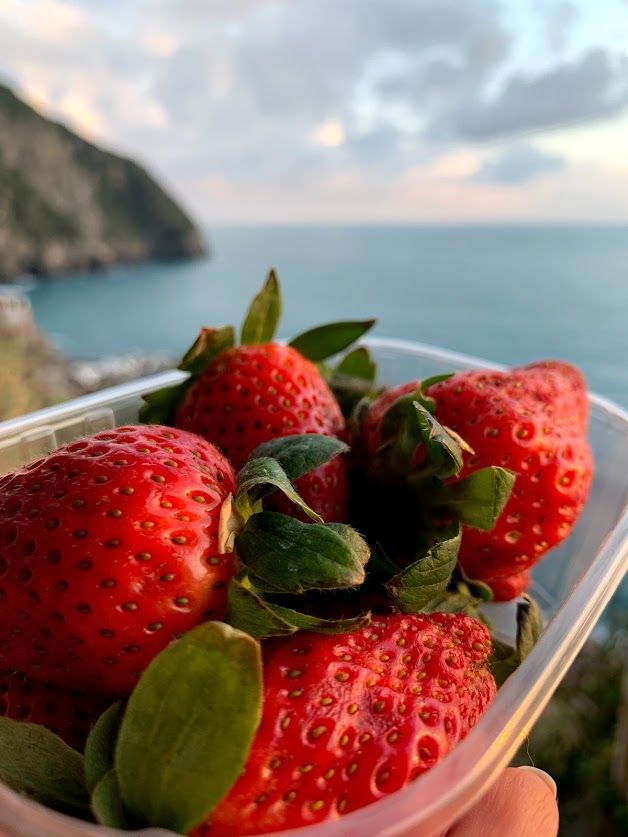 Slurp Gelato Artigianale - Generous and absolutely delicious Italian Gelato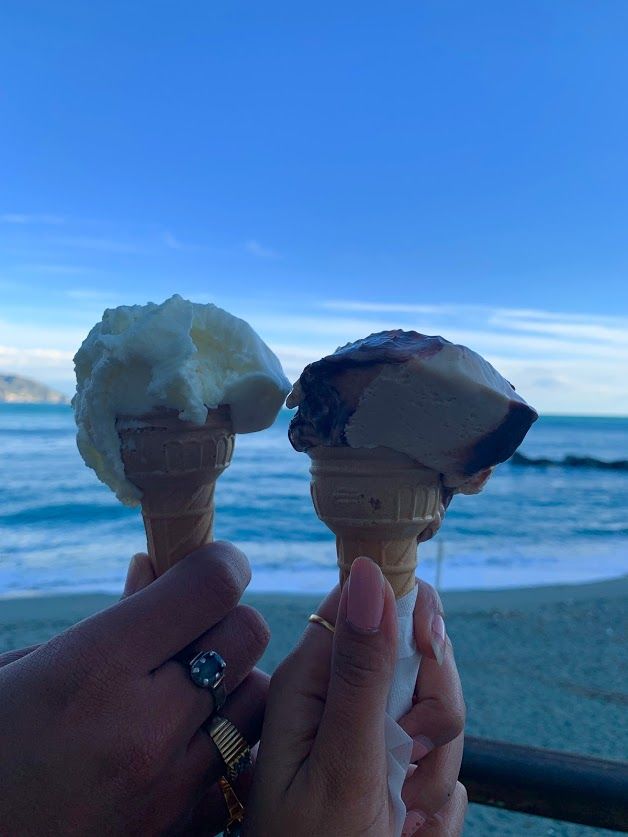 Travel & Food trip : Don't forget that Cinque Terre. albeit beautiful, is a village! Most shops close by 6 PM and restaurants close down by 9 PM. There are select restaurants which are open till late night. And most of them open late in the morning.
My suggestion - this is the perfect time to live like a local! Buy some groceries from the super market, and prepare your own coffee with breakfast/dinner. You can even takeaway food and save for later!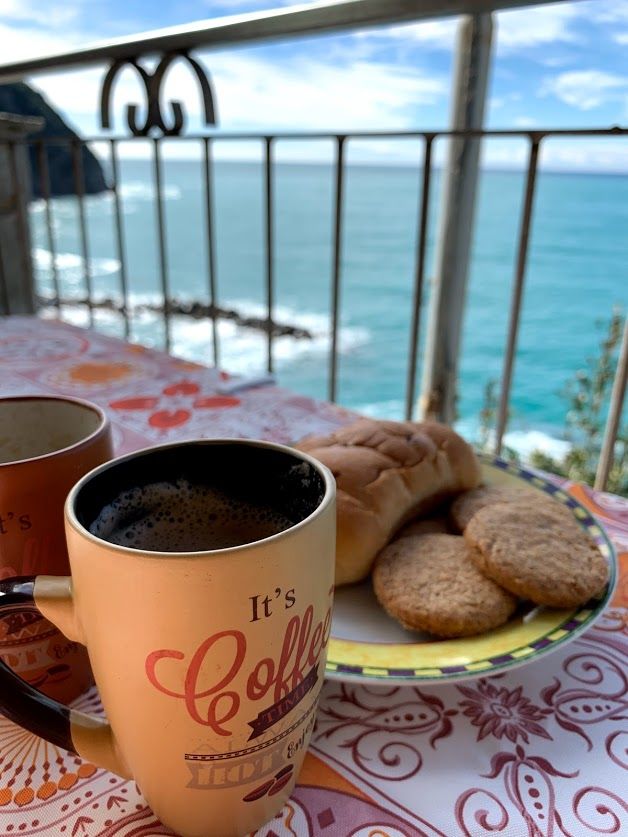 I bet all this makes you want to go to Cinque Terre right away! If you're still not convinced, check out some more beautiful pictures from my trip to this paradise on my Instagram - @thenomadickat
Would love to hear your experience if you visit Cinque Terre. Please like if you found this helpful. Cheers!