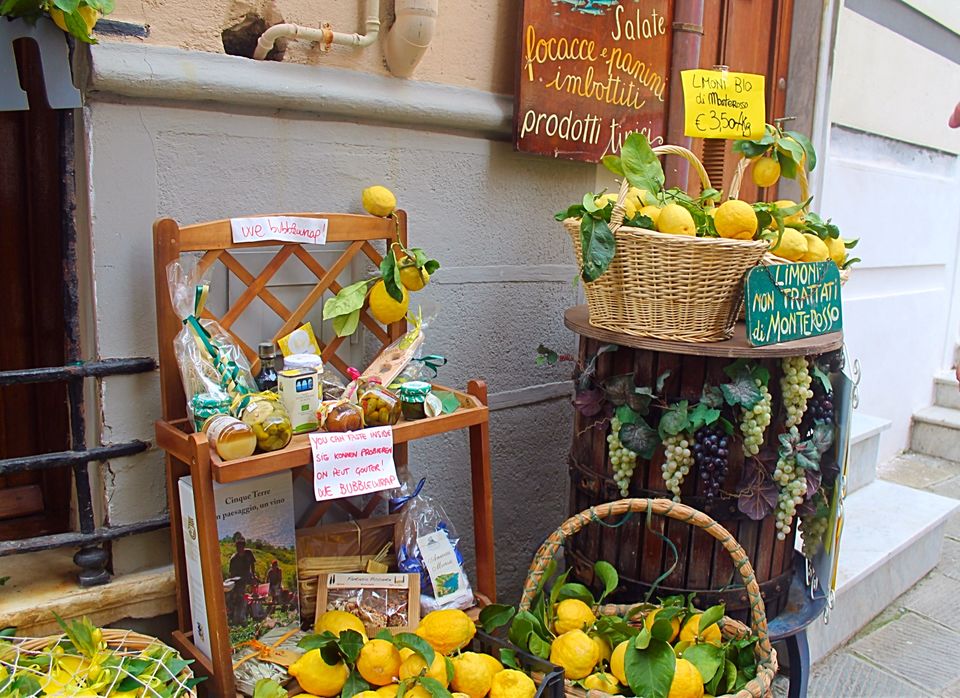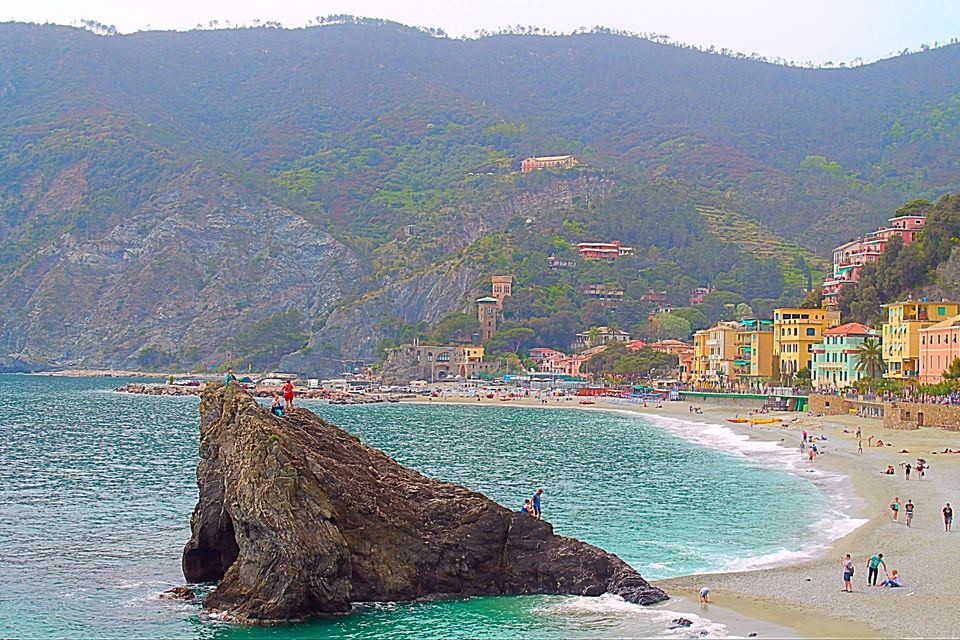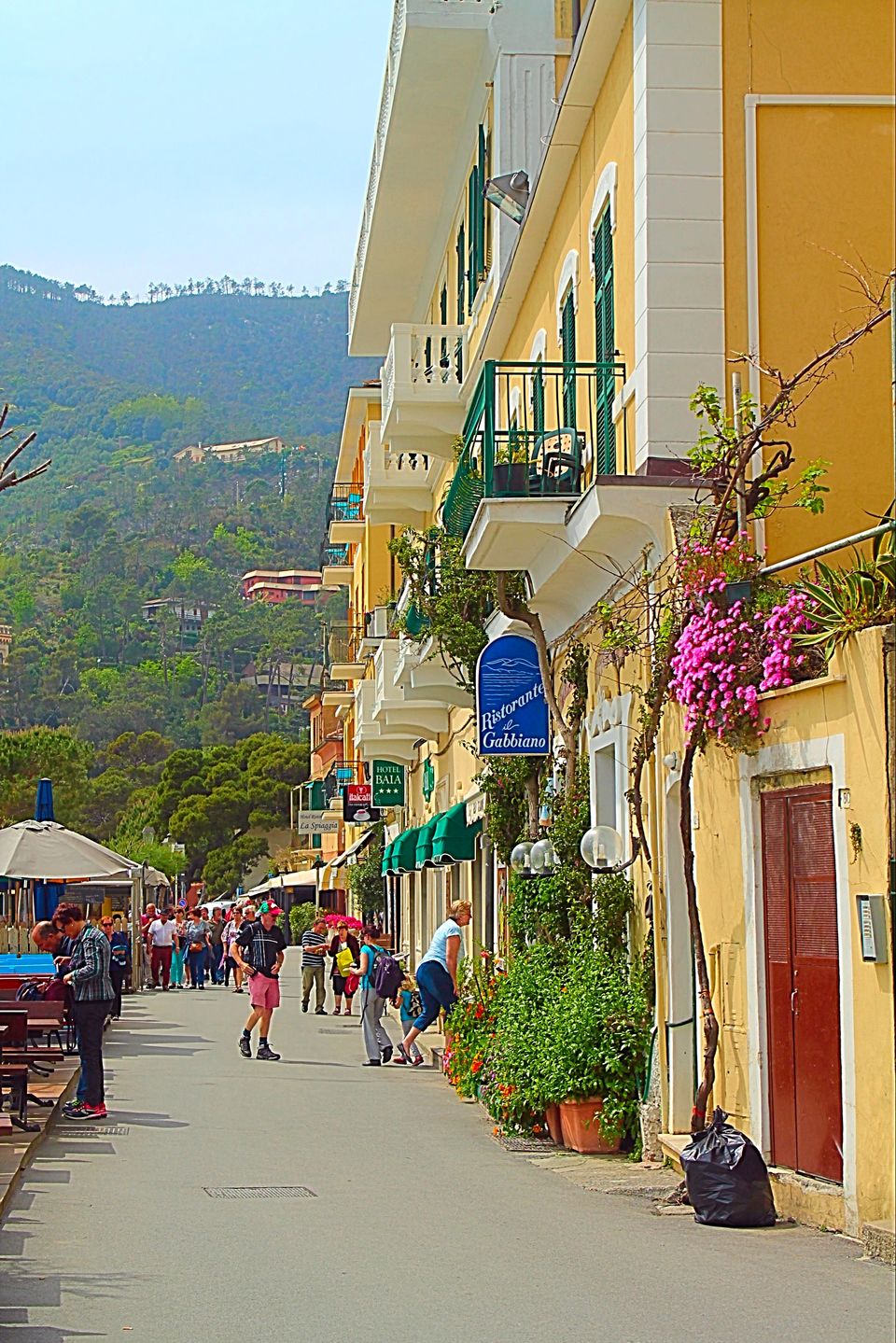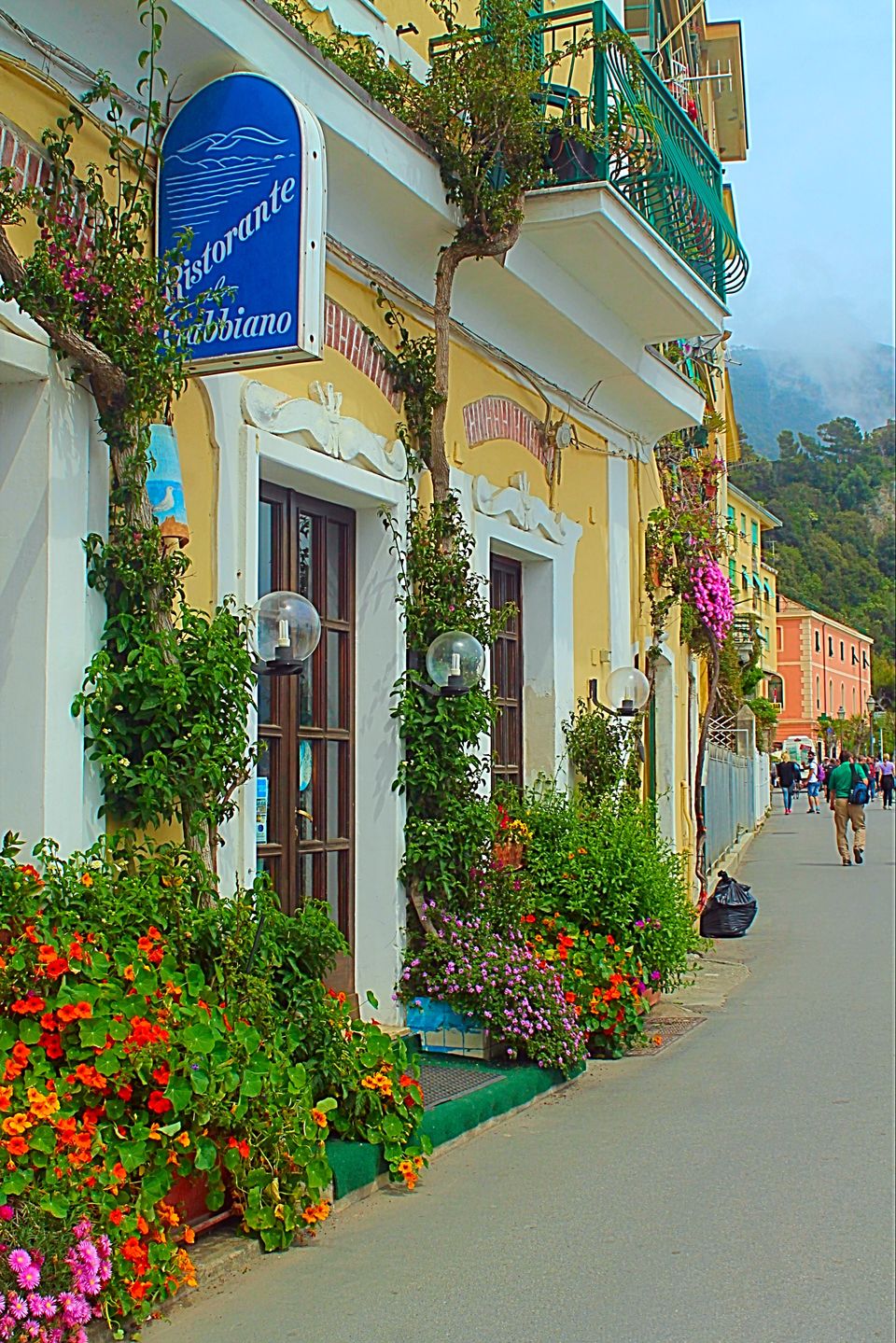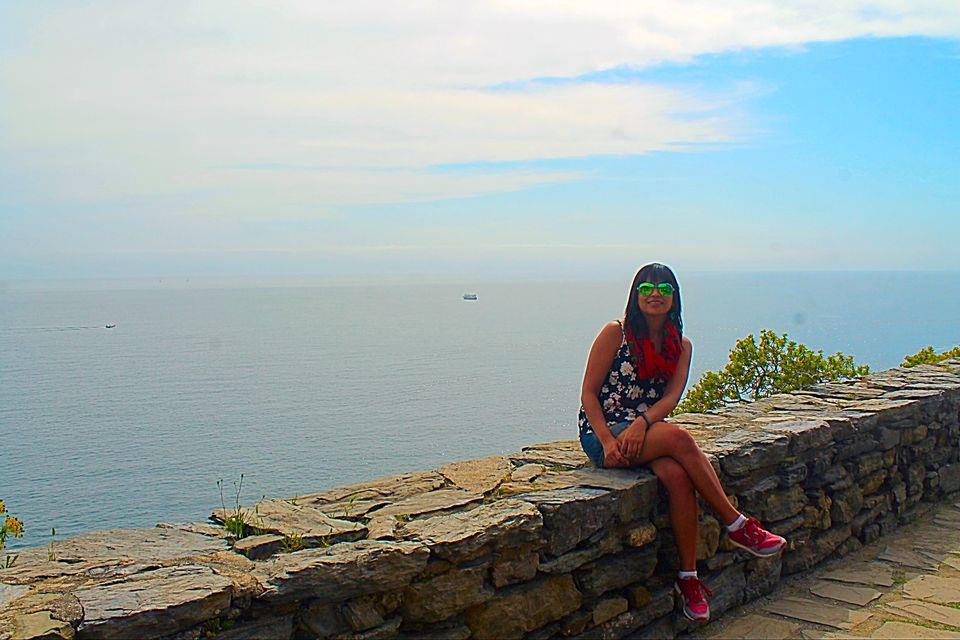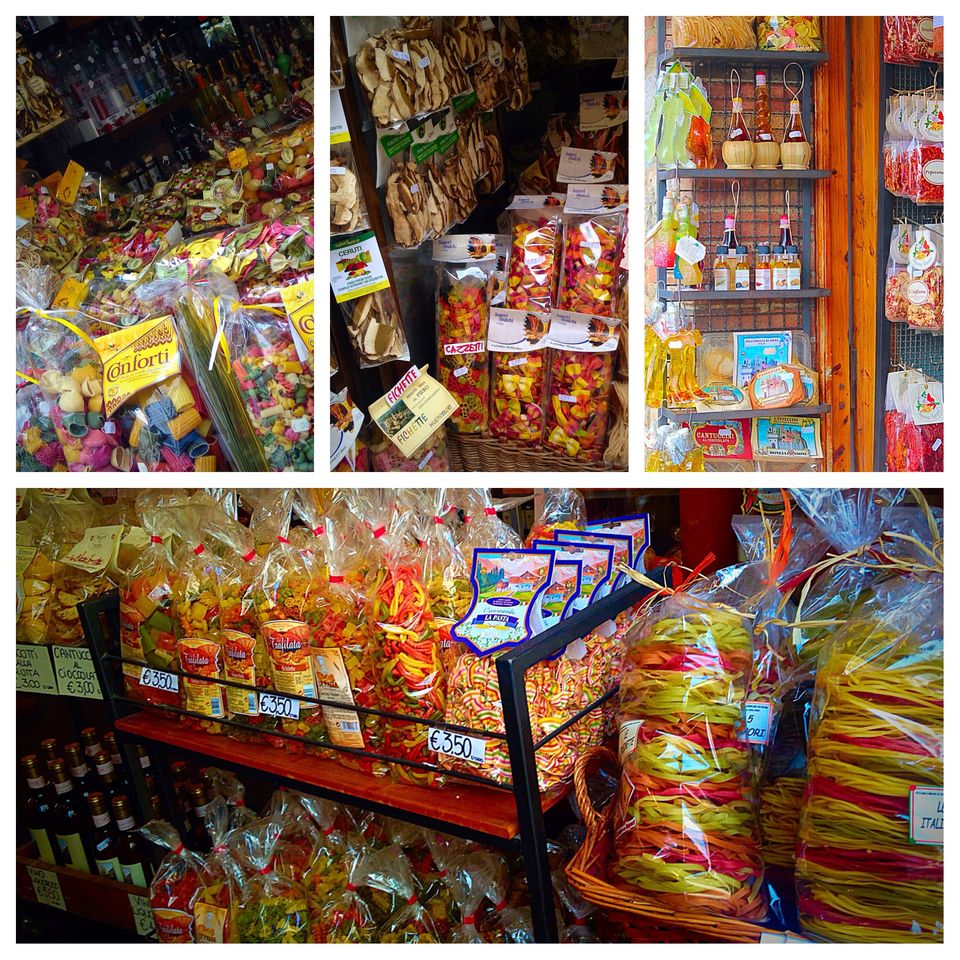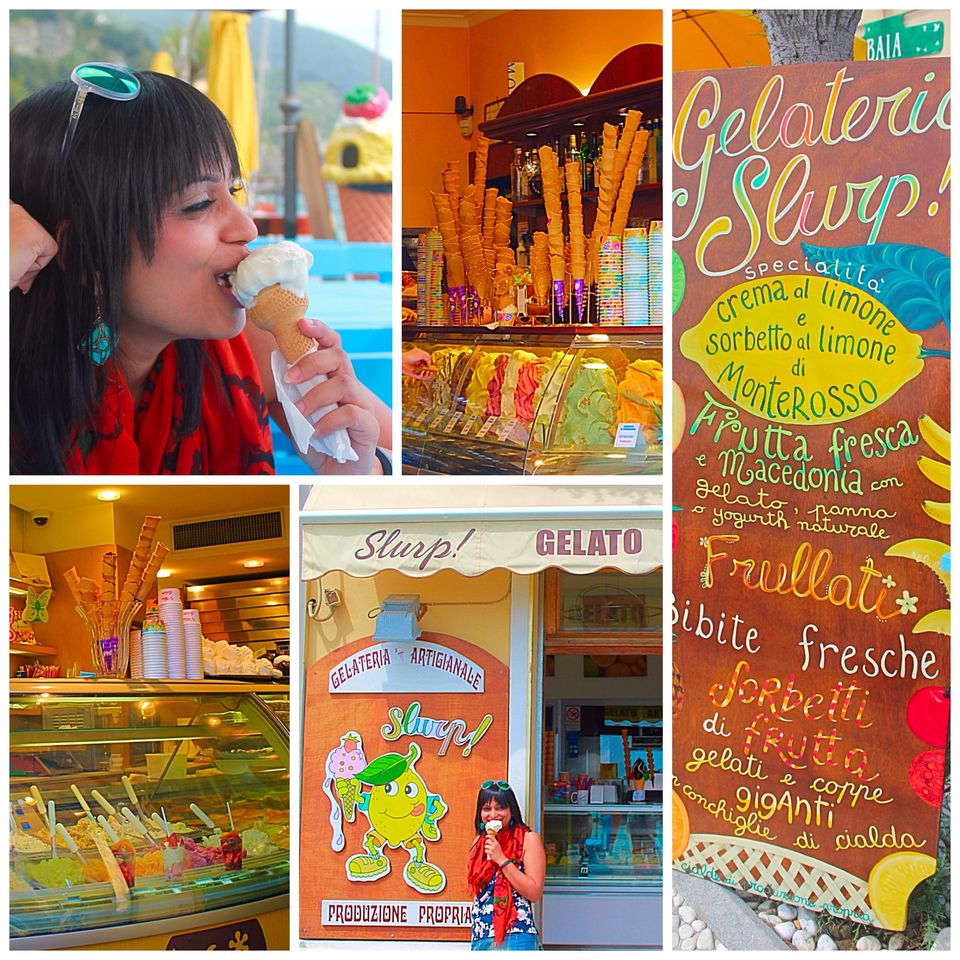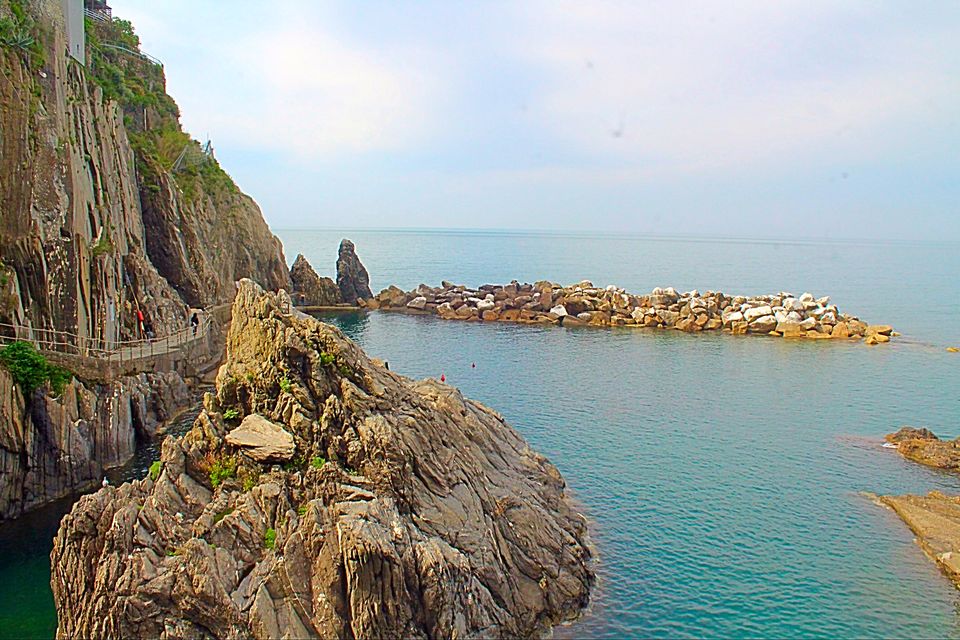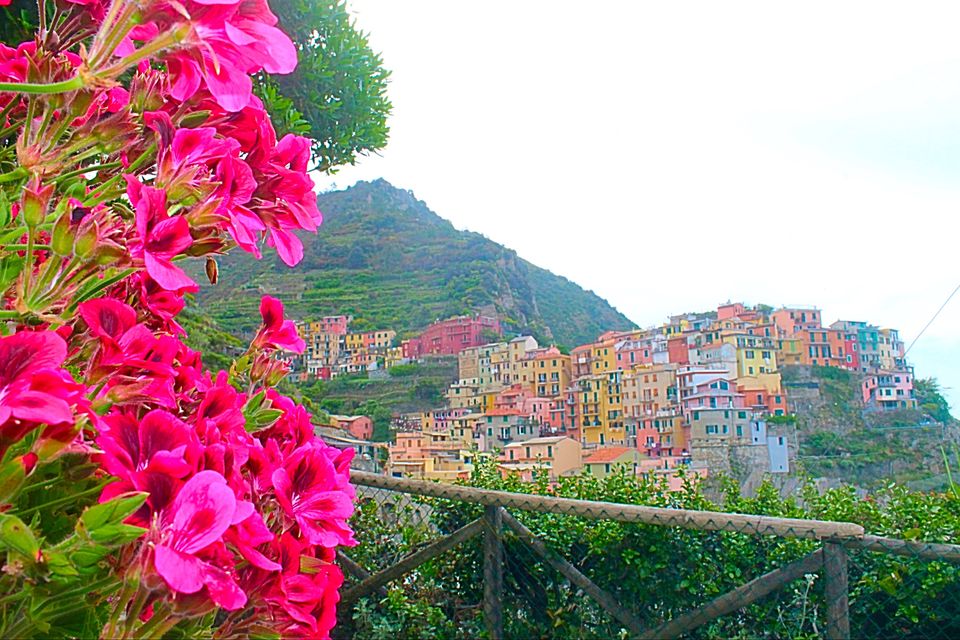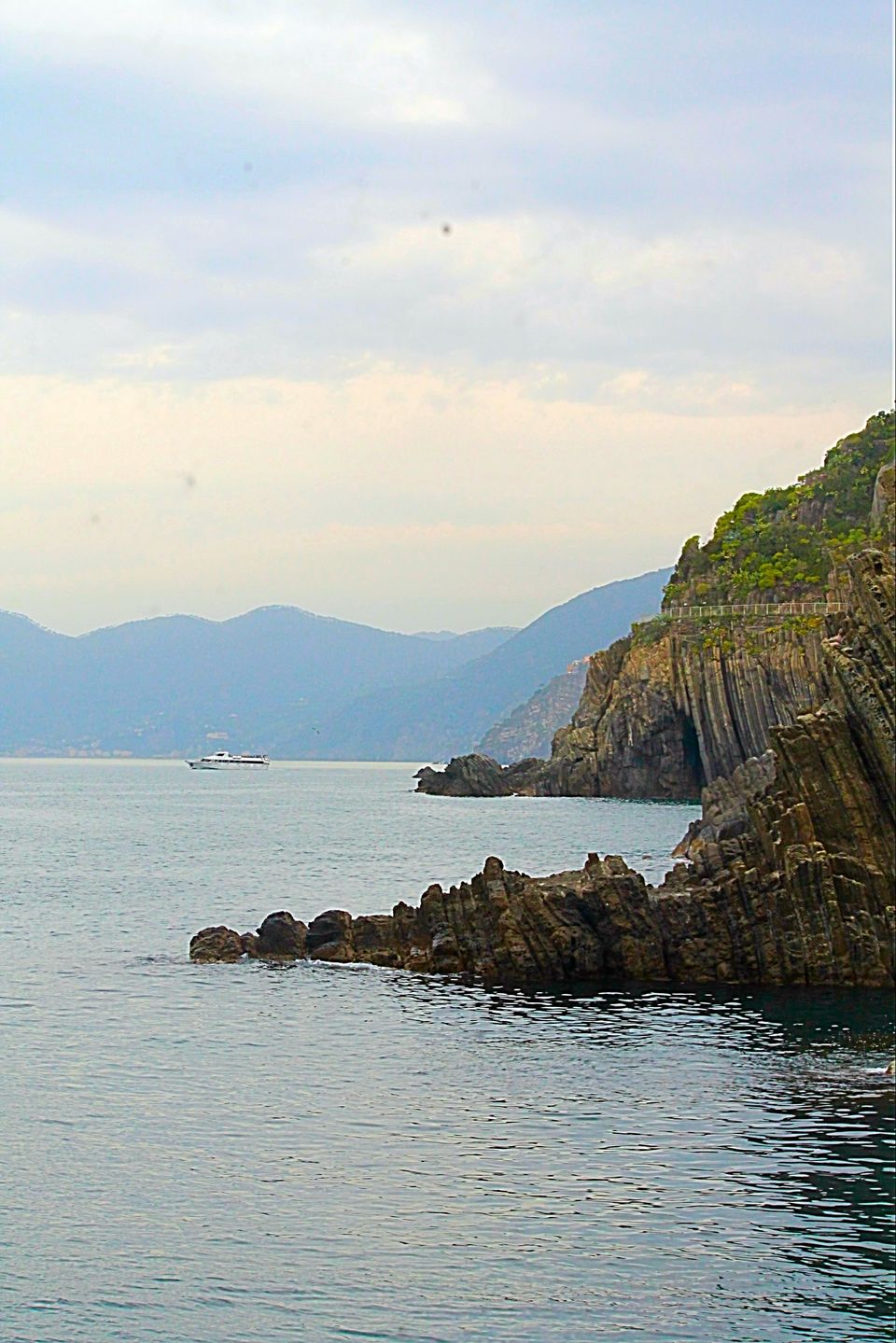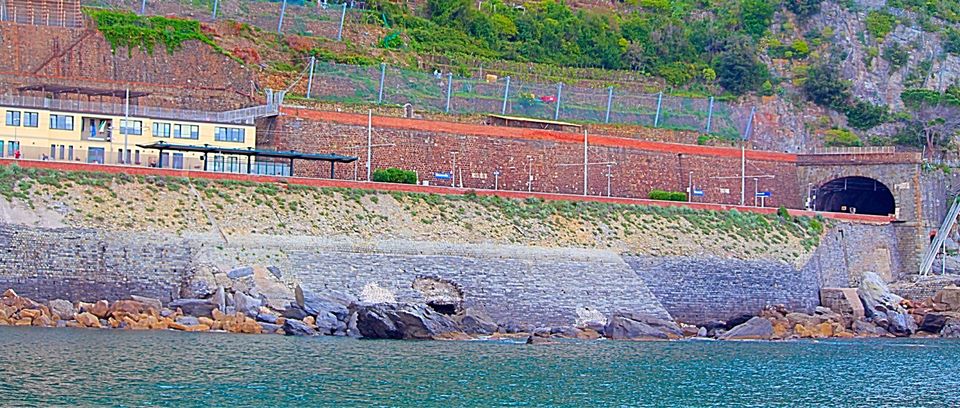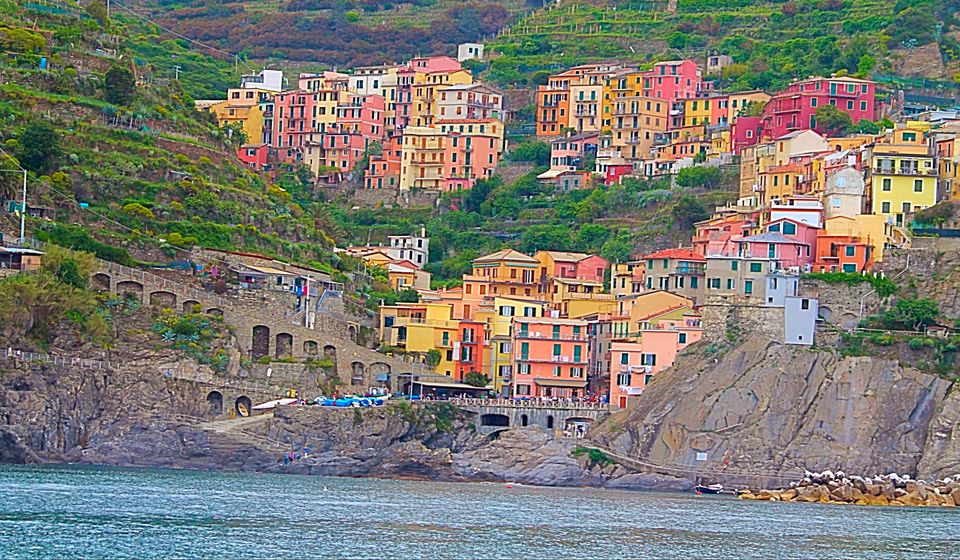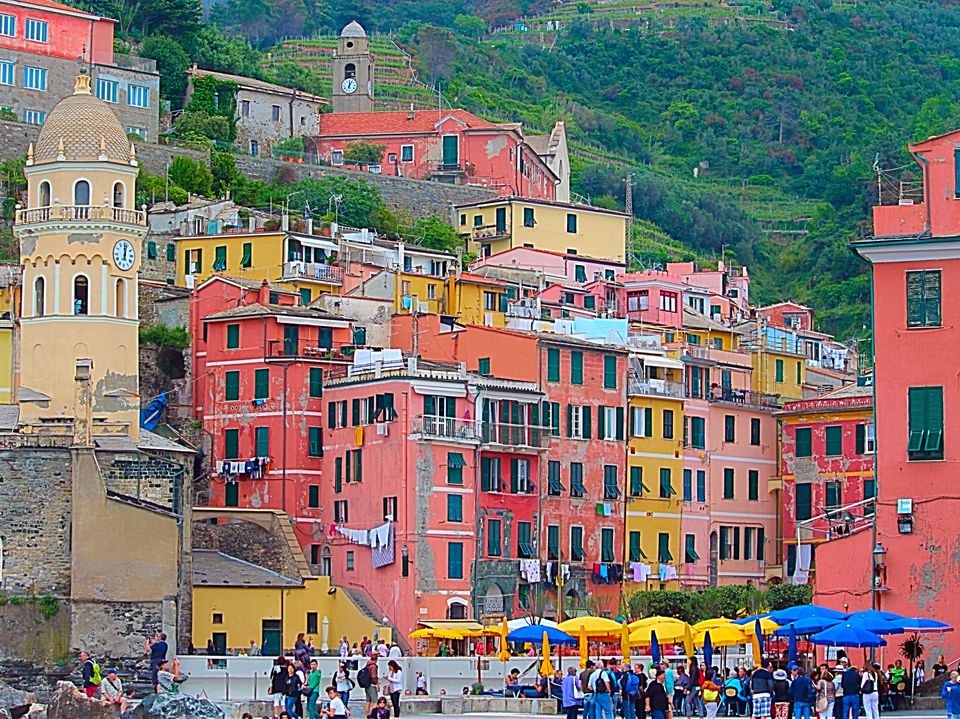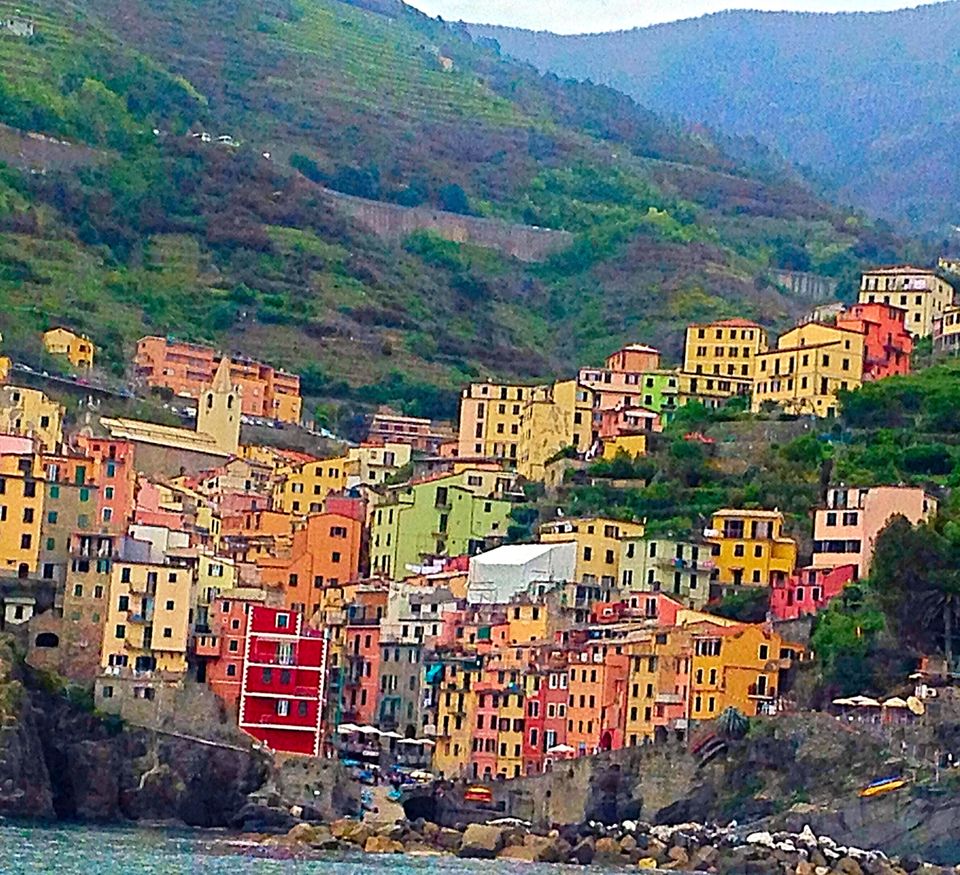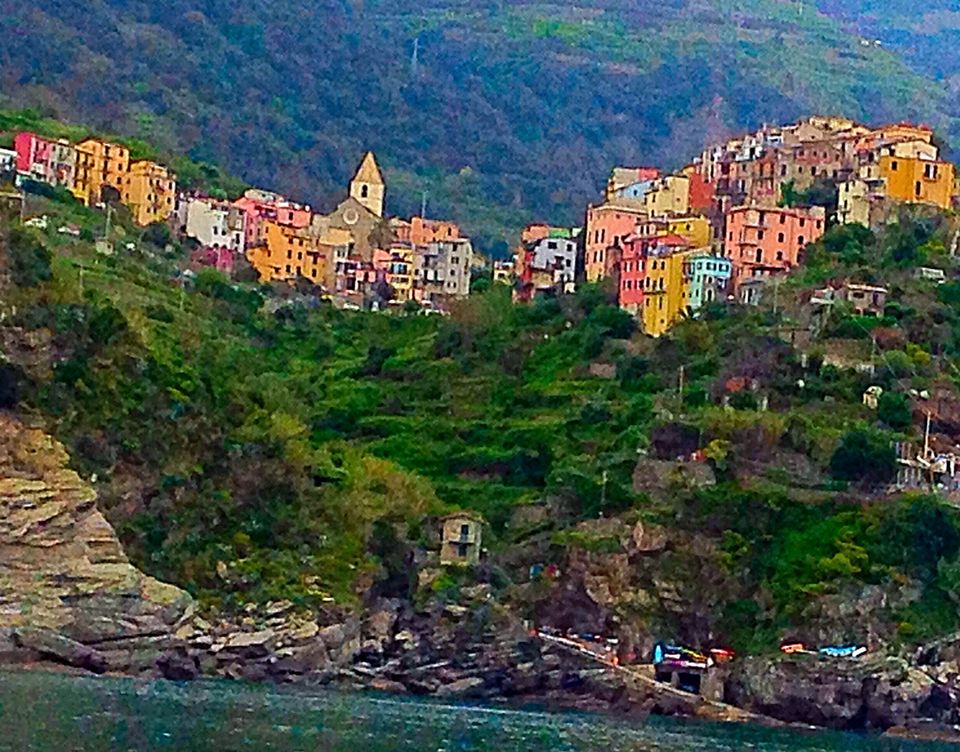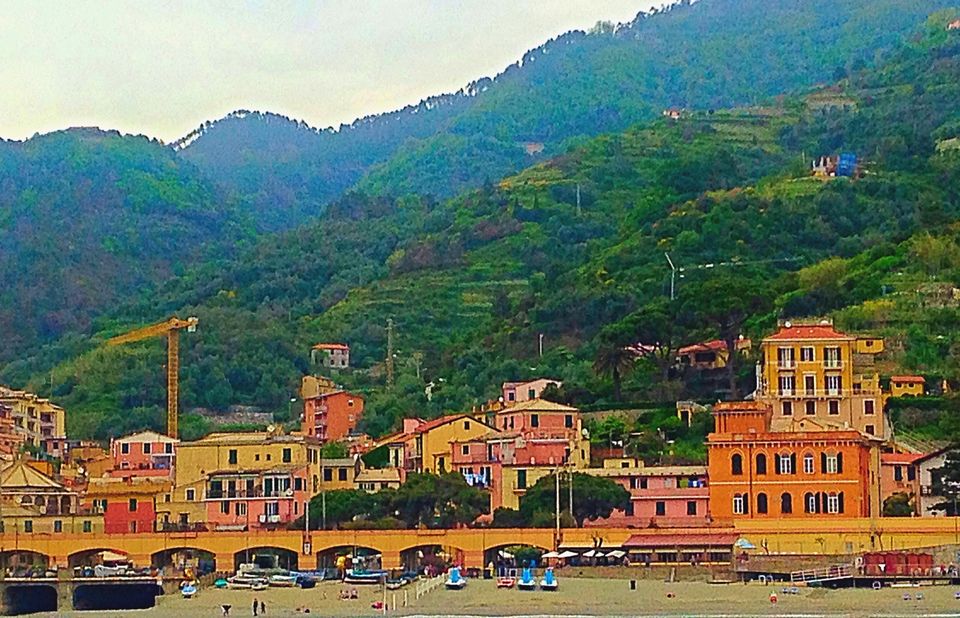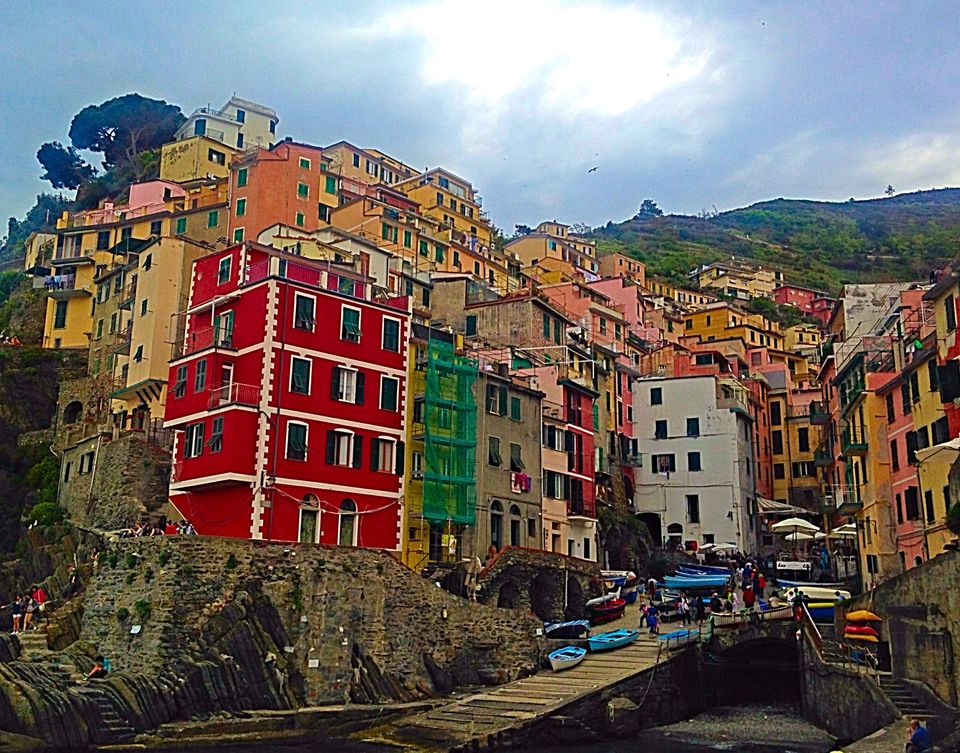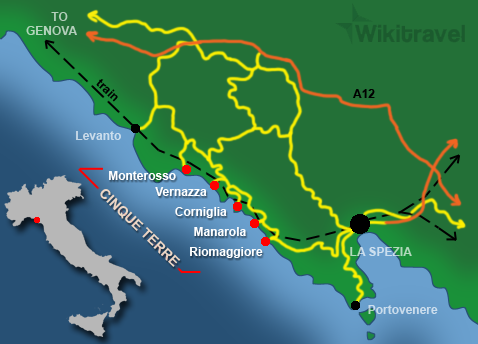 Riomaggiore, Manarola, Corniglia, Vernazza and Monterosso, located on the west coast of the Italian Riviera clinging to the cliff face or are concealed in the miniature inlets perfectly blending into the unique and unspoiled landscape of Cinque Terre (pronounced CHING-kway TAY-ray) which means Five Lands, comprising of these five small coastal fishing villages located in the Italian region of Liguria also listed on the UNESCO World Heritage List.
Each village has a distinct character but all share beautiful colored houses, arches and steep stone steps, best explored on foot. An ideal snapshot of old-world Italy, the villages are surrounded by narrow lanes lined with shops and stalls, brightly colored fishing boats, seaside promenades and sleepy piazzas. The ancient trails are rough but manageable for hiking although the path is open to everyone, but the ground can be slippery, uneven, and in places steep and narrow. The charm of the area is its natural and unspoiled beauty.
The first time I came to know about Cinque Terre was when I saw the pictures of these five jewels of Cinque Terre on Facebook under PLACES TO SEE BEFORE YOU DIE. I was so mesmerized by them that I decided that whenever I travel to Italy this will be one place I will definitely visit and added this to my bucket list.
Finally this year in May when I traveled to Italy I traveled to Cinque Terre among lots of other beautiful places in Italy. Stationed at Florence I did a day trip to Cinque Terre. The journey started early morning at 7 am in a bus which I took from outside Florence's Santa Maria Novella train station .The drive is beautiful and scenic with Michelangelo's astonishing marble mountains of Carrara which come on the way . It took me approximately 2.5 hours after driving through Tuscany into Liguria to reach Manarola which is around 170 kms outside of Florence. One can also take a train directly to Manarola but you will have to change train at La Spezia which is beautiful and a very big port town . Alternatively if you are driving down then you will have to park your car here and take a local train to get to any of the 5 villages.
Manarola is one of the oldest and a small harbor village .Wandering across the cobbled streets I saw covered boats of all kinds lined up in the main street, which made me wonder when was the last they had been out . As I kept moving further down the main street passing the tiny little cafes I reached the harbor with a tiny little boat ramp. There were stairs going all the way down to the sea level, and a small little terrace about half-way down with picnic tables where I saw some locals enjoying a picnic. As I went down the stairs to the extreme end I could see lots of sharp mussels and barnacles down by the rocks. I took the stairs that were going all the way upwards from the harbor to get to a view point . As I got to the view point, I saw the most mesmerizing view and was so completely taken aback by the beauty of the colorful and picturesque buildings that looked like they were clinging to the cliff face with the harbor right below.
Manarola has many lovely places to eat and drink .One can enjoy anchovies fresh from the sea with lemon ,olive oil and fresh crusty bread . Aristide Café had the cheapest espressi macchiatti ( 1 euro).
The romantic pathway called "Via dell'Amore" (The Path of Love or Lovers Lane) is dedicated to lovers and is a romantic promenade made from the rocks falling sheer into the sea between Manarola and Riomaggiore . The "Path of Love" was closed after an accident that happened few years back.
After exploring Manarola I took a train to Riomaggiore .While waiting for the train I could see lots of boats going around the harbor and made me wonder how stunning the view would be from the boat.So I decided my next ride would be on the boat.
Riomaggiore is the southern-most of the five villages and also the largest . The historical village dates back to the early 13th century and is famous for its local wine and jaw-dropping views . As I walked around admiring the pastel buildings on the cobbled streets I could hear bell towers chiming .Most of the action in Riomaggiore was happening on the main street where there was an assortment of cafes, bars, restaurants, and of course, gelaterie.(ice cream parlors ) There were also lots of shops selling the typical yummy Italian stuff like fresh fruit (strawberries, cherries,lemons and nespole), an assortment of salami, cheeses, olives, pastas and spices etc.
Riomaggiore also has an ancient stone castle, an information sign outside mentioned that it was built in the mid 500s. It was built to protect the citizens in case of an attack from the sea and later in 800, the castle became a cemetery and nowadays it is one of the monuments of the Parco Nazionale delle Cinque Terre.
When I left Florence in the morning it was bright and sunny but by the time I reached Cinque Terre the weather had changed considerably but luckily the boats were still operating .After exploring Riomaggiore I decided to take a boat to reach Monterosso .Once on the boat I took a seat on the upper deck so that I could enjoy the stunning views ,even though it was quite windy and I nearly froze but it was worth the scenic delight & treat to my eyes .The boat reached Monterosso with stops at Manarola & Vernazza to drop and pick up passengers in about 40 mins.
Monterosso also called as The Pearl of Cinque Terre is famous for its beautiful white sand beaches and boutiques.It is actually two towns connected by a short road tunnel called as the old Monterosso and the new town (originally called Fegila) .Both very different from each other.The boat dropped me on the old side of the town .By the time I reached I was starving and quite cold so the first thing I decided to do was look for a nice place to eat .
As I walked around the old part of the town I saw lovely cafes and restaurant bustling with crowd . I decided to settle for a more chic looking restaurant as after so much walking I had clearly earned my meal.I ordered a Tortellini alla Bolognese and some house wine .Tortellini alla Bolognese is made of a filling of spicy nutmeg, delicious prosciutto, mushrooms, and other scrumptious ingredients. What a mouthwatering meal it was ! Once done with the meal iI wandered around exploring some more of the old town. The old town is quite similar to the other Cinque Terre towns, though bigger and not quite as steep and had a number of boutiques and other shops. After a while I decided to move back towards the harbor to find the tunnel that connected the two parts of Monterosso.
The new town had a number of large, modern apartments and hotels.It had a large sandy beach with lots of colorful umbrellas, and of course beach-side restaurants and cafes. Not to be missed at the end of the beach is a big statue holding a terrace.
Feeling lazy after a heavy lunch and a little happy after the wine I decide to chill on the beach and treat myself with a Gelato .
After spending an hour just relaxing and gazing at people around I decided to walk to get to Vernazza instead of taking a boat or train ,which turned out to be a beautiful trail surrounded by olive & lemon groves.
Vernazza a seaside town surrounded by a tiny natural port and by steeply terraced olive groves .Once at Vernazza I realized how outstanding & different was its topography – tower like buildings flank the narrow alleyways ,filled with a maze of tiny streets that eventually lead down to the main street ending at a fairy tale bay. The bay is lively and boisterous and had a great party scene.
Vernazza has two clock towers ,a chapel, a beach with a large public space with umbrellas and tables. Vernazza is distinct for his Doria Castle which was built in 15 century as a lookout tower to protect villagers from pirates .But if you decide to visit the Doria Castle be prepared to climb steep steps all the way up , but its worth the climb.
Corniglia was the only village out of the five which I could not visit due to time constraint. As Corniglia is on top of a large hill, it can be reached from either village by train but not boat as it has no harbor either climbing the 365 steps up the hill from the train station ("one for each day of the year") or also there is a bus run by the Cinque Terre National park that takes people up to Corniglia and back down again.
Finally at around 8:00 pm I took a train back to Florence content and happy . Even when today I think about Cinque Terre the first thing ,I that comes to my mind is the smell of the air filled with perfume of flowers , and the freshness of the lemon trees, vines & lilies and the mesmerizing and breathtaking views .
In the words of Jawaharlal Nehru so well said "We live in a wonderful world that is full of beauty ,charm and adventure .There is no end to the adventures we can have if only we seek them with our eyes open".