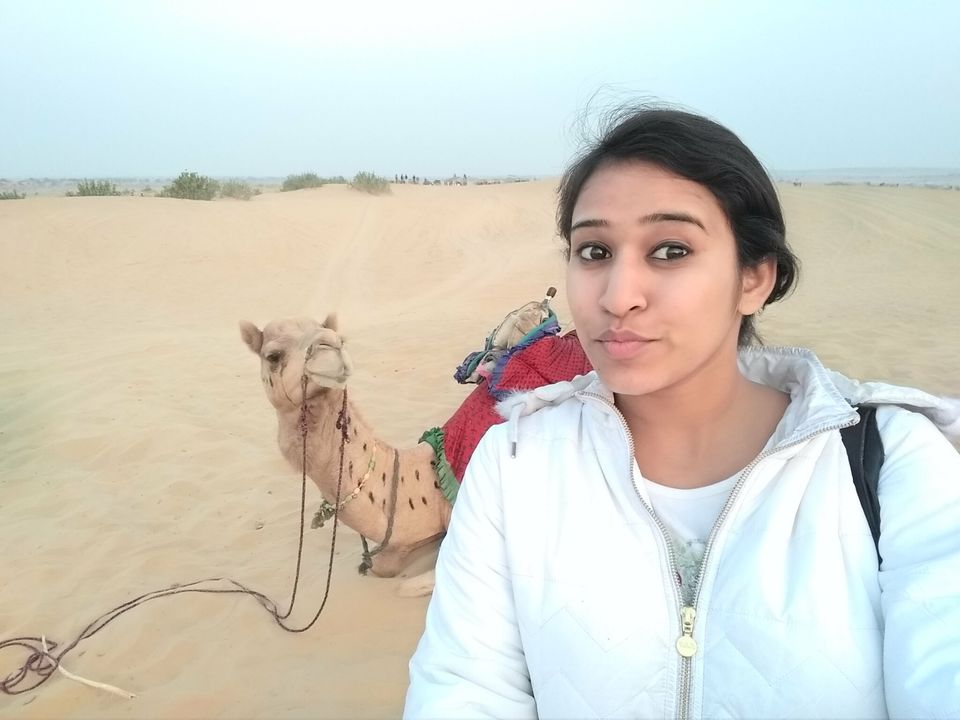 Out of a sudden the plan was made. Just a day before travelling we booked the train tickets from Delhi to Jaisalmer (tickets came quite cheap). Only 2-3 trains run from here to Jaiselmer but till Jodhpur there are a number of trains. So mum n I packed our essentials n were ready for our 13 hours journey to Jaisalmer. As we travelled in the January we took blankets too which were a life saver. Boarded the train at 5.45pm n were at Jaisalmer at 12 pm.
We didn't book a hotel n desert safari from Delhi and thought of going with the flow but as luck would have it we met a few people who had the same plan as ours and called their camp owner and booked our stay as the package came quite cheap n covered all the prominent attractions. Without any delay we were picked up by the person we talked to and after freshening up we headed to Sam sand dunes for a night in tent n desert safari. After a traditional welcome we were given our tent n at 4pm we went for a sharing jeep safari for ₹700 for two people.
After a crazy ride up n down the dunes followed by a much more crazy camel ride we were at Thar desert. Golden sand everywhere -a mesmerising view. As the Sun set we too headed back to our tent.
A cultural program with traditional folklore, dances awaited us with pakoras n coffee. After an eventful evening n dinner we called it a night. After breakfast we were on our way to Jaisalmer.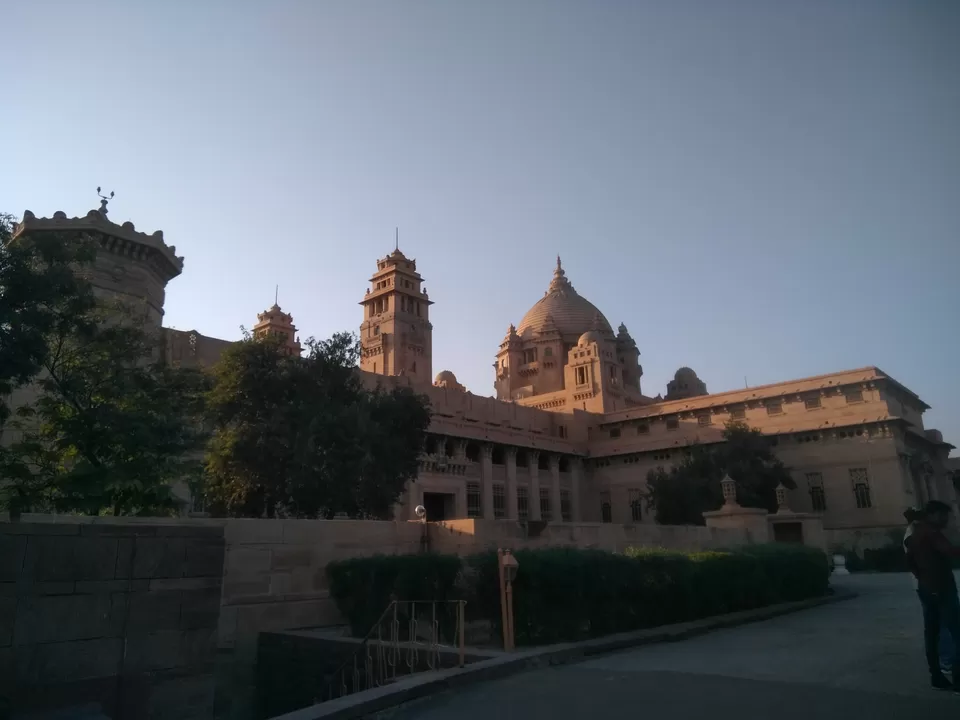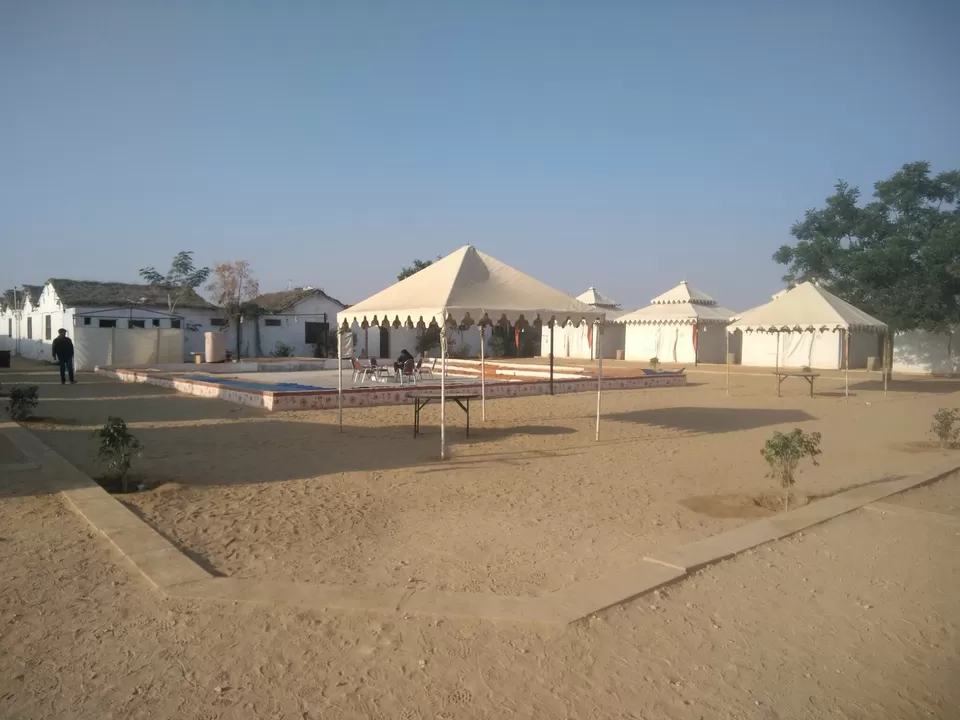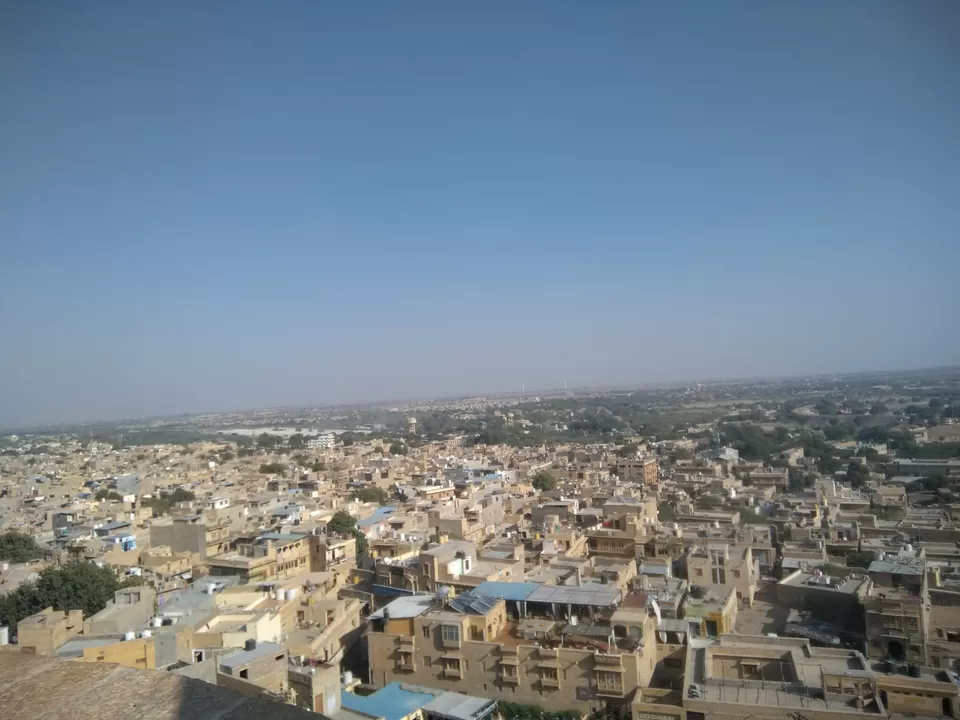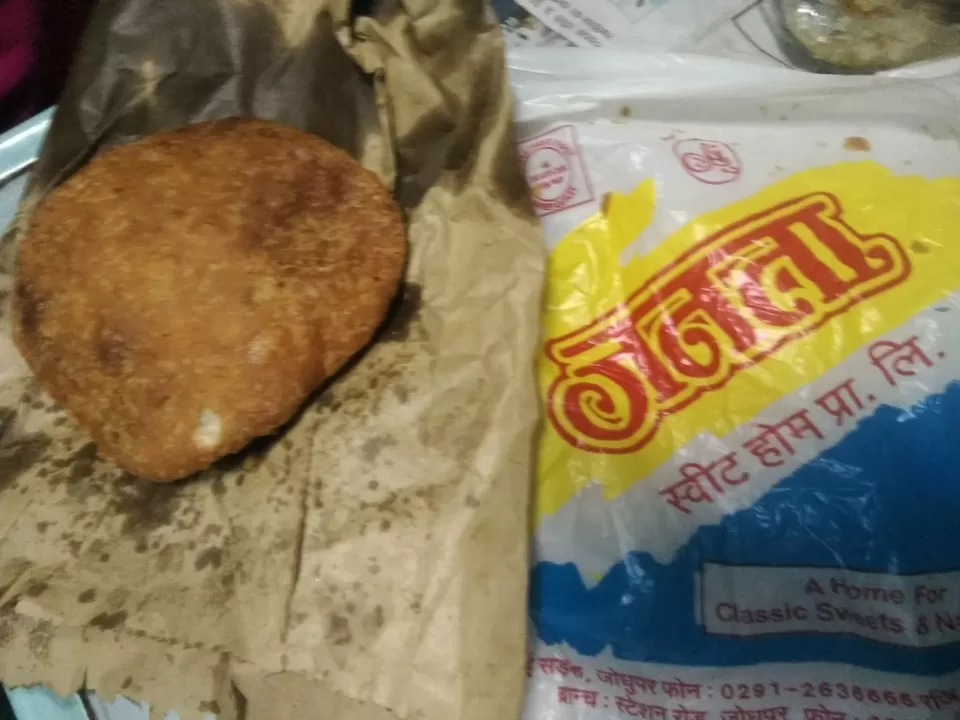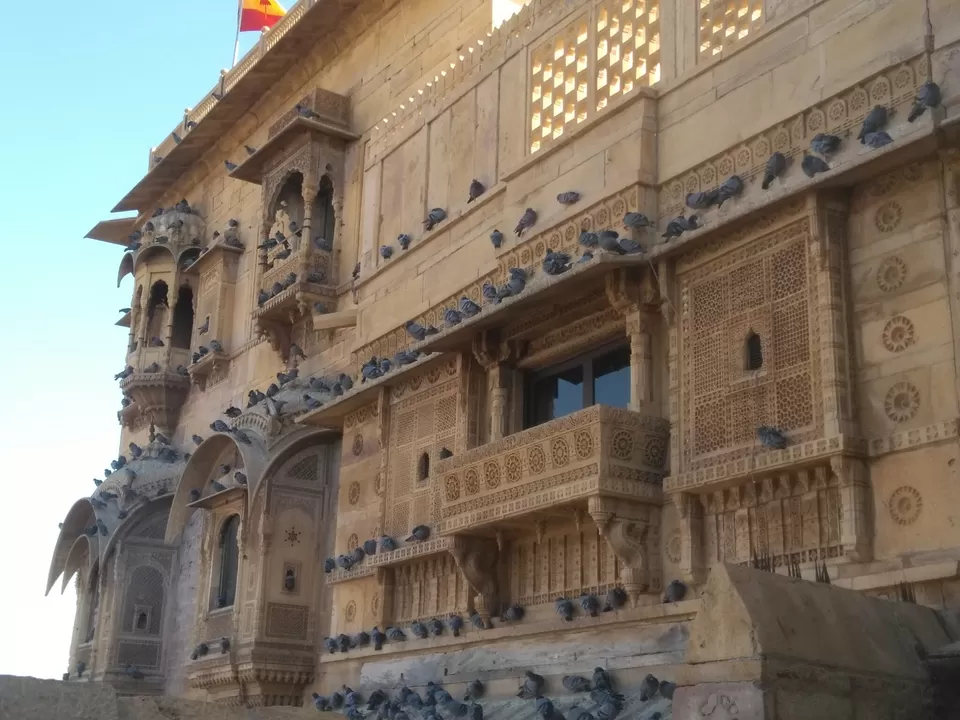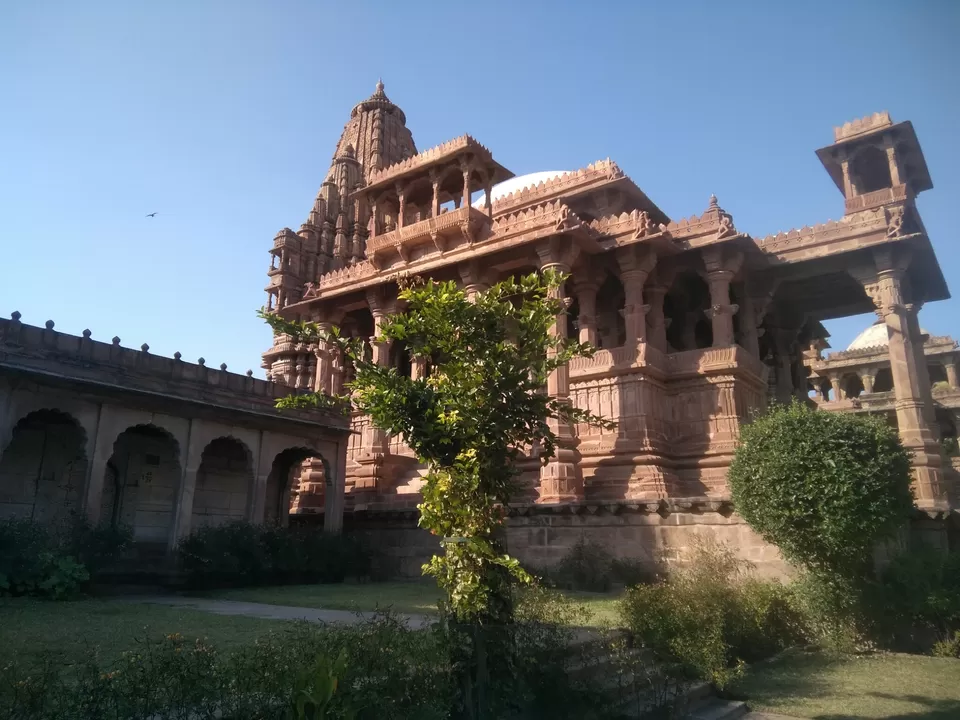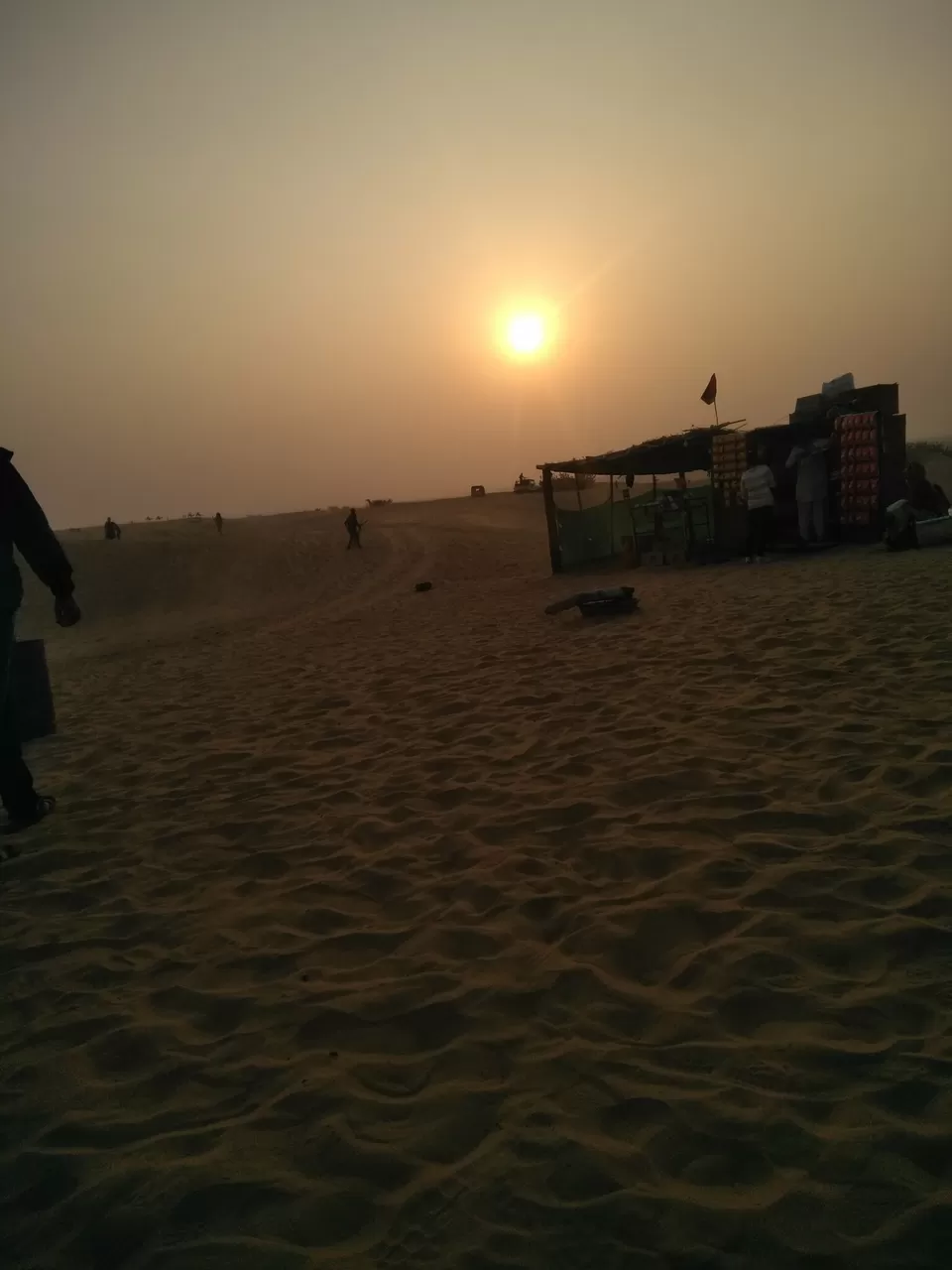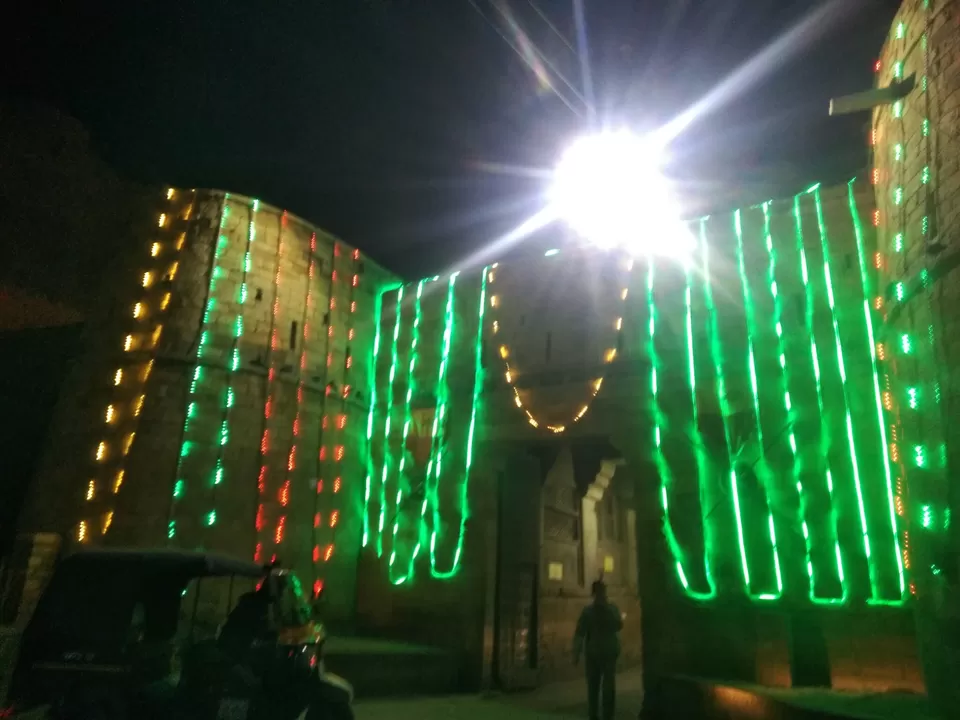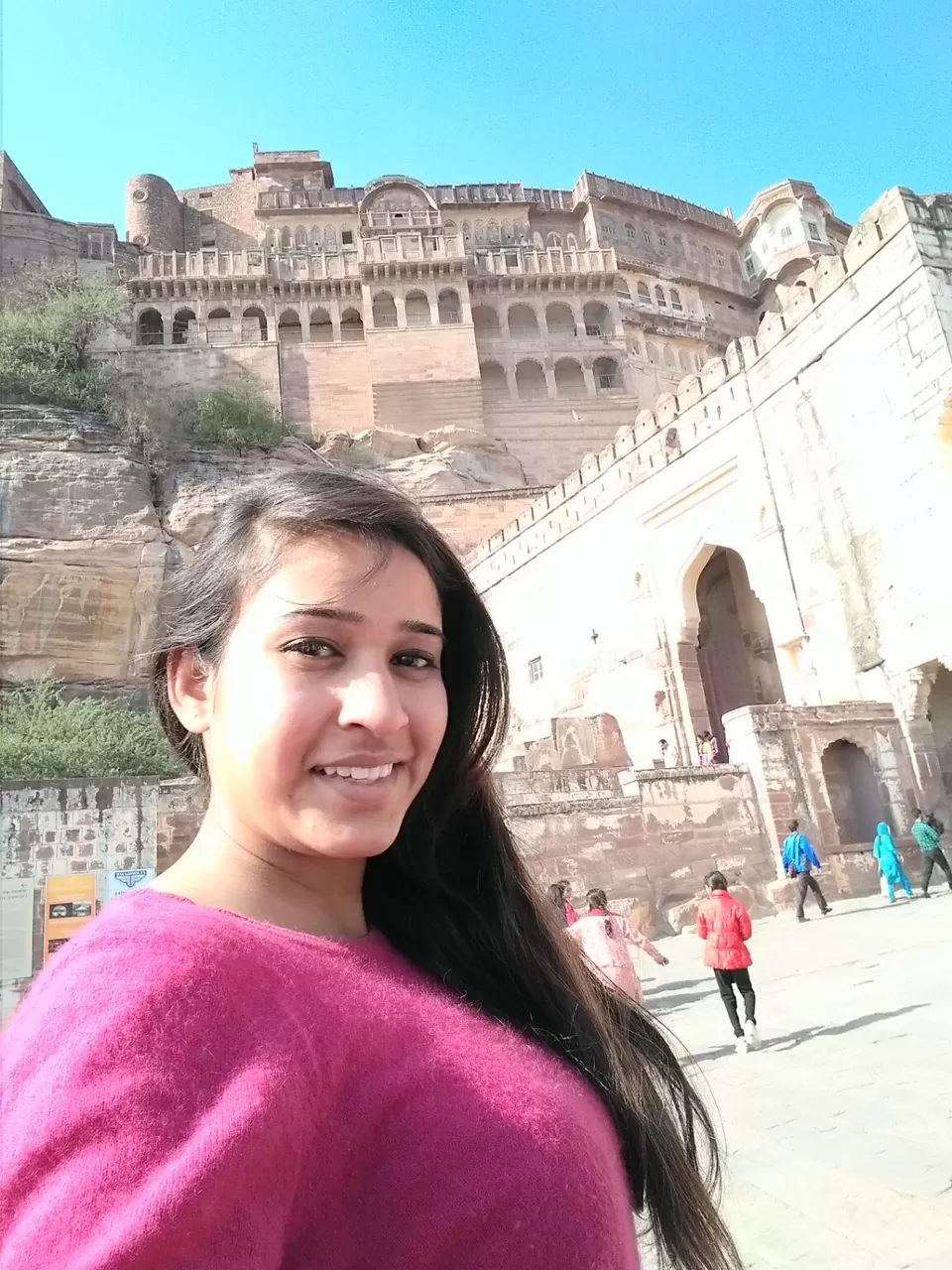 We stopped at KULDHARA - One of India's haunted village. Although in ruins the place is huge with a baoli n temple n a lot of structures. I didn't spot any paranormal activity though the security guard firmly believed in it.
There's a CACTUS GARDEN at the entrance which though not properly maintained, has a few varieties of cactuses and a dried pond.
By noon we reached Jaisalmer and were ready to explore the city.
Places to visit in Jaisalmer -
1. Jaisalmer Fort - Once you enter the city you will definitely see it but it is bigger than that, a mini Jaisalmer itself. With it's own shops, markets, cafes, palace, temple n houses it's huge. For a ticket of ₹100 you get entry, another ₹100 for mobile camera/camera. From the roof the breathtaking bird's eye view of the city is superb and worth the money.
2. Patwon Ki Haveliyan - we didnt visit it though saw it from the fort itself.
3. Salim singh ki haveli- after coming out from the fort we walked out way till Gadisar lake and on the way we saw it. With beautiful cravings it stands out from the nearby houses.
4. Gadisar lake - after quite a long walk we reached the lake. Vendors trying to sell crafts, jewellery, eatables welcome you. The lake n a structure in the middle of it is a view. You can do boating here for ₹50/- pp.
Boarding 6:45am train to Jodhpur, we reached there by 12:45pm. After freshening up at the neat n clean railway lounge , we had a great lunch (n cheap) lunch at railway canteen.
Moving on after a few attempts we bargained with a auto Walla to show us all the prominent spots in Jodhpur and bring us back by 6 pm so we could board our 6.45pm traim to Delhi.
Places to visit in Jodhpur: -
1. Mehrangarh fort - Located on a hill, it can be seen from the railway station itself. The way to reach there is beautiful n gives a bird's eye view of the city. At a ticket of ₹100/- pp you get entry inside plus ₹50 each side if you wanna use ELEVATORS instead of walking through the huge fort, a great thing! Ziplkng... Flying fox is there too.
2. Jaswant thada: -
Very near to fort, a beautiful structure n a temple. The view of the fort n its boundary is worth watching from here. You 'll be lost in the marvellous beauty of nature n the Hardwork of man.
3. Mandore garden :-
Supposedly the place where ravan got married though the security guard there rubbished the possibility. The dirty lake welcomes you into the garden followed by a few flowers here n there. The garden houses burials of raja's of Jodhpur along with a temple. The burials are beautiful craved n worth watching. There's a fun world (some swings) too for kids.
4. Umaid Bhavan aka taj mahal of Jodhpur : -
No trip to Jodhpur would be complete without a visit to Umaid Bhavan. A palace cum Taj hotel, the raja still resides in a portion of the palace. An immense palace with intricate cravings, huge halls, magnificent walls and display of royal history n material goods, it's the main attraction of Jodhpur.
Also a jaw dropping display of vintage cars is there.
Ticket ₹30pp
5. Clock tower - You 'll probably pass through it while travelling from one place to another
6. Janta sweet shop - we got ourselves pyaz kachori n some sweets packed. At a walking distance from railway station, it's a popular spot for all.
We couldn't visit the market as there was a strike. Gladly we reached the station on point n got our dinner packed at railway canteen n were on our way home with unforgettable memories.