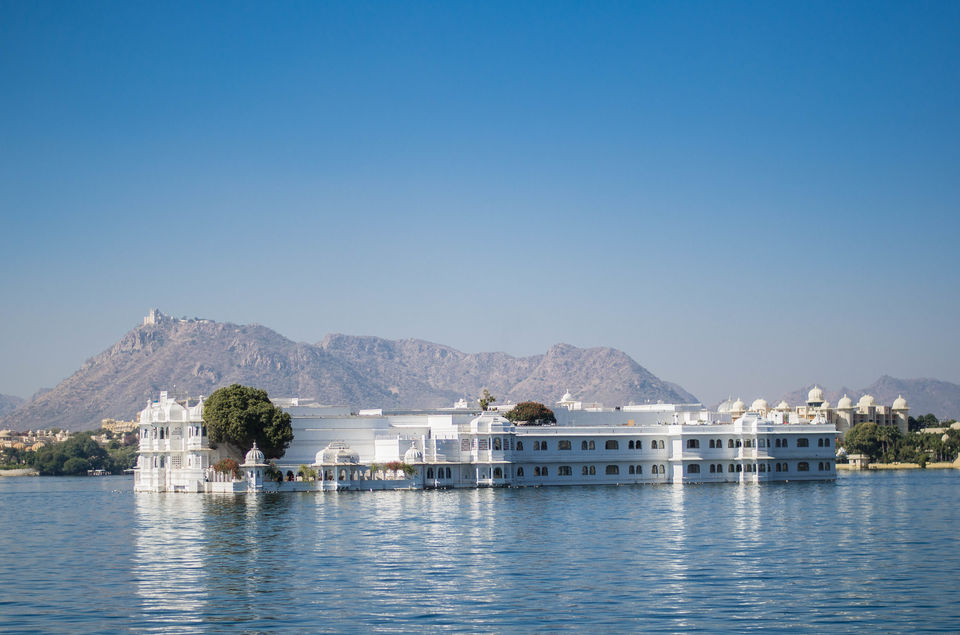 I'll keep my introduction to Rajasthan a minimum and let the pictures do all the talking.

Jaipur (Pink City)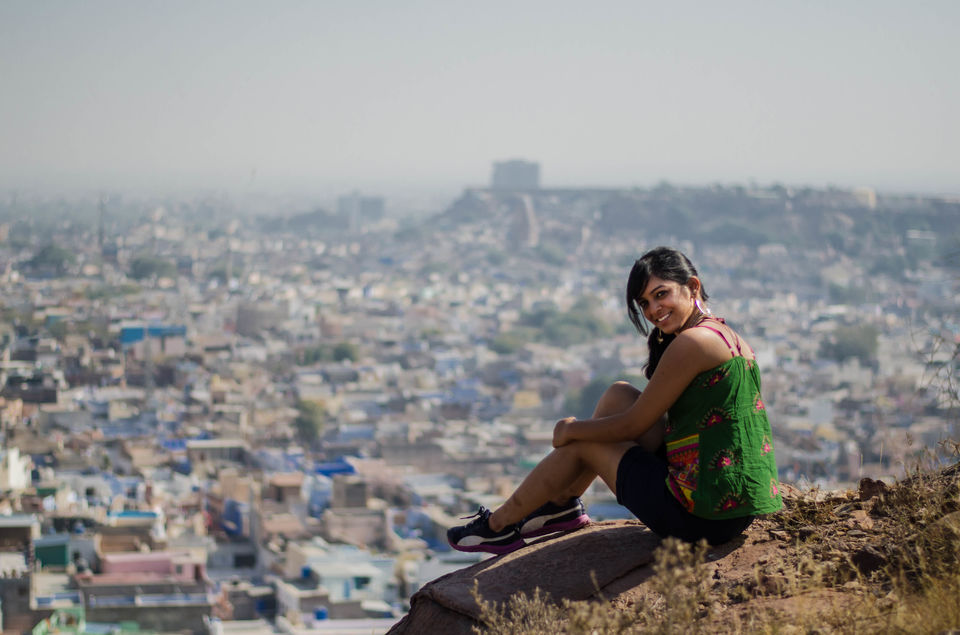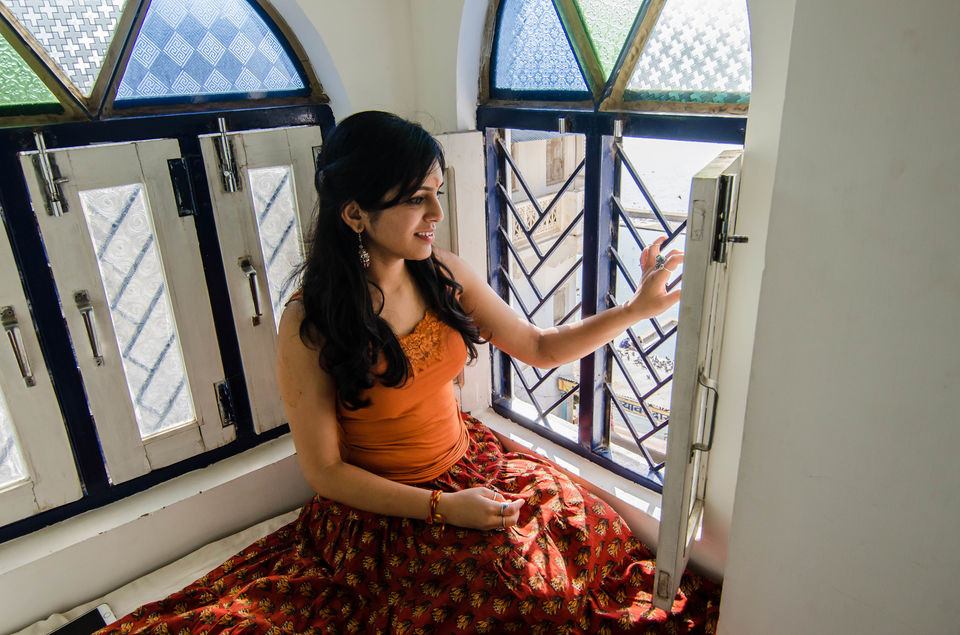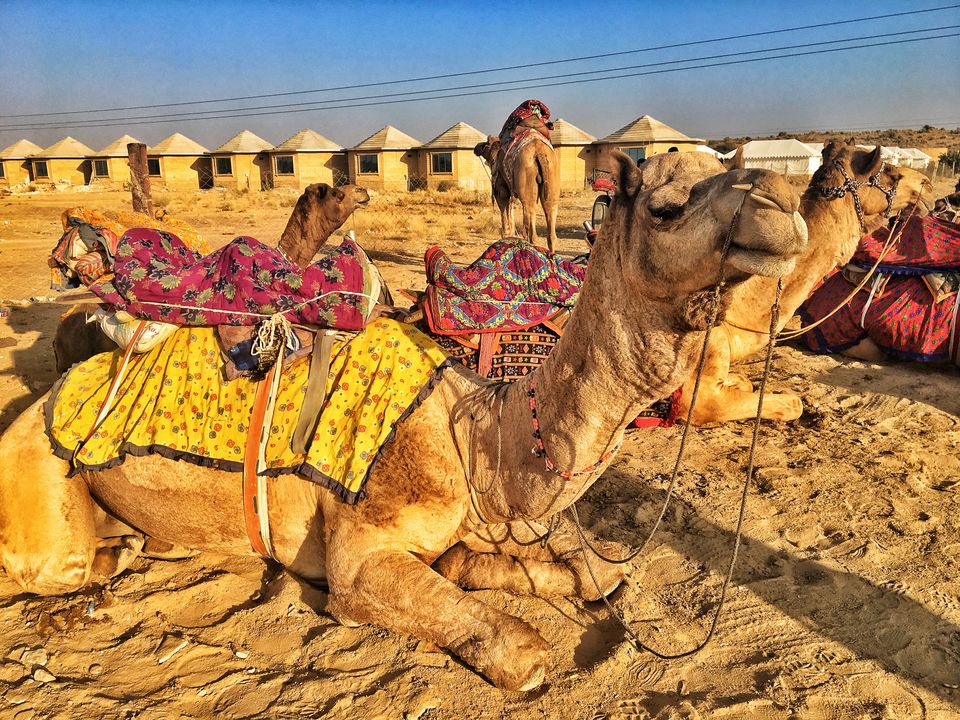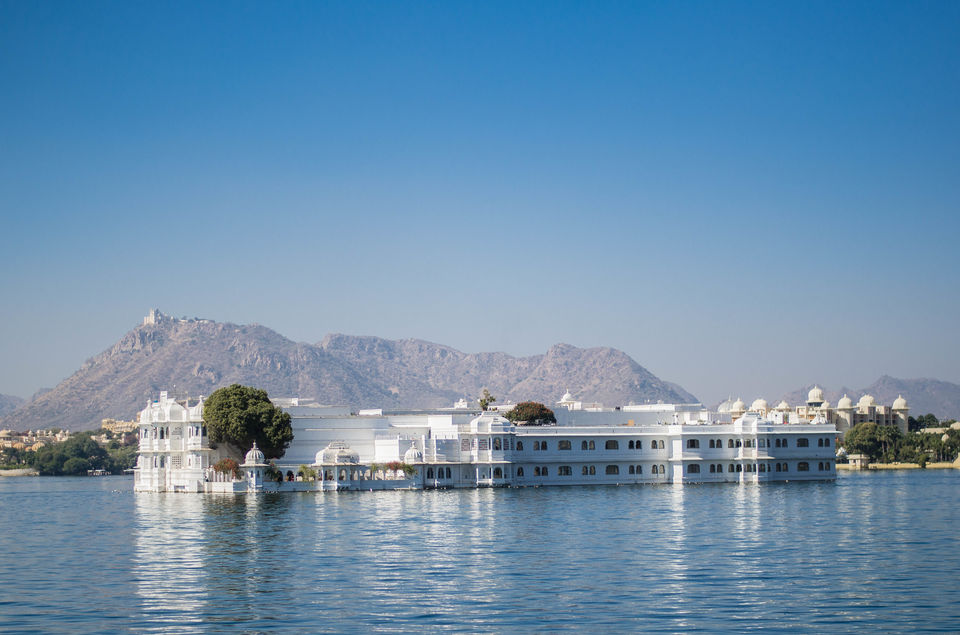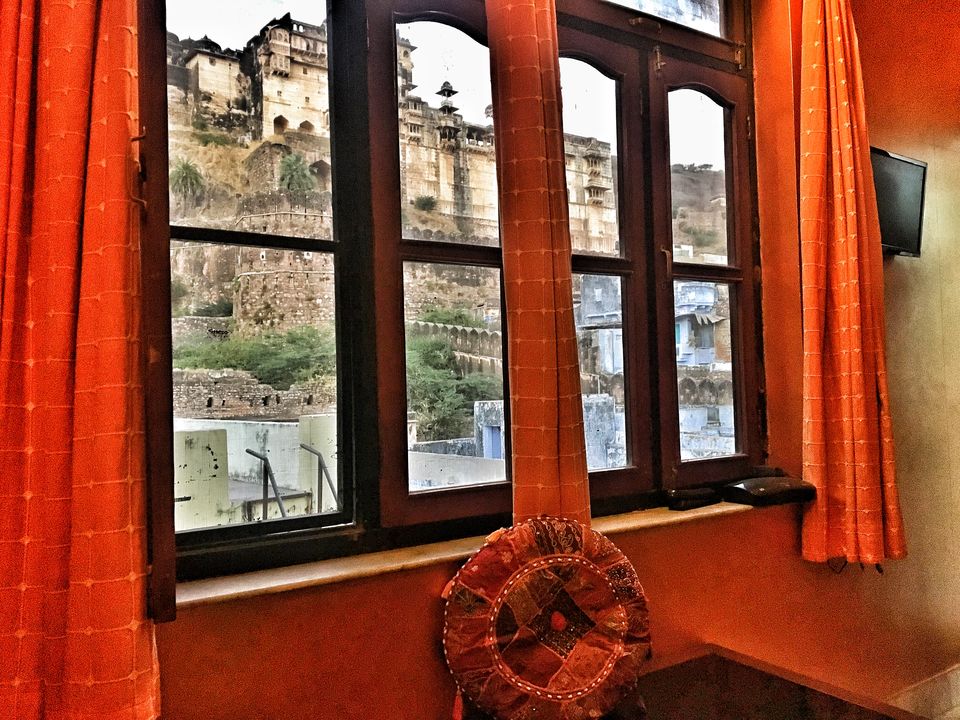 The beautiful Jaipur, the largest city in Rajasthan and it's capital, though slightly on the crowded side is a must visit in terms of its history and architecture.
We started our trip by landing in Jaipur and I was totally impressed with the haveli that we stayed at for a very affordable price.
Must visit places: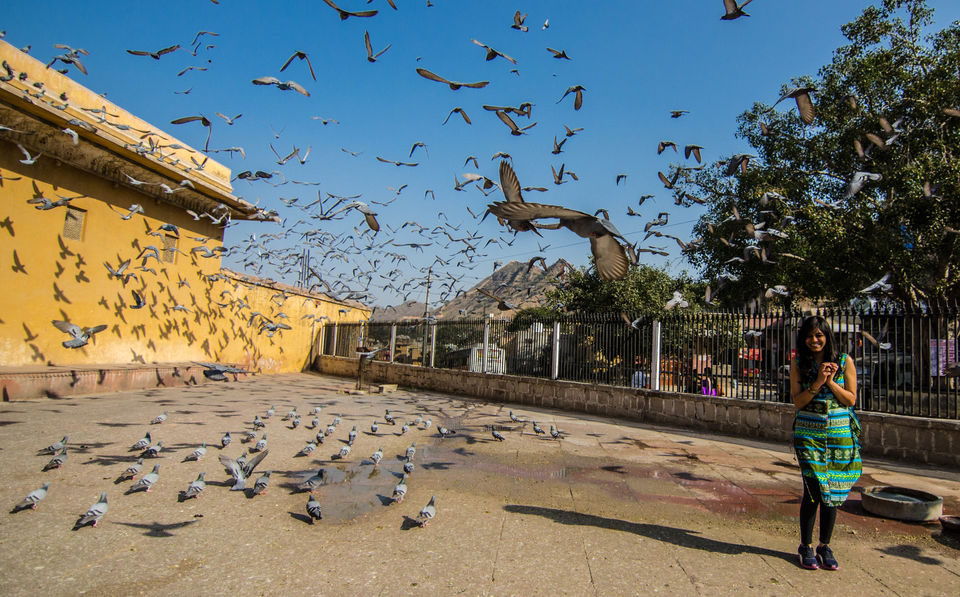 Amer fort- Nahargarh and Jaigarh fort are close to Amer fort and you can take a rick from Amer to both these places
Jal Mahal you can see on your way back to the city center from Amer fort
Hawa mahal , City Palace and Jantar mantar, all walkable from each other
Bangarh (Most haunted place in India)
Chand baori (I greatly regret having missed Bangarh and Chand baori it in this trip. You must visit these two if you have/hire a private vehicle.)
The very serene town is situated in the Ajmer district. On the second day, we traveled to Ajmer from Jaipur which is about 140 km. There are many state buses that run on a regular basis to Ajmer. We stayed the night in Ajmer and next morning hailed a taxi to Puskar which is just 15 km away.
We managed to book an accommodation in a lovely place called Uturn. And honestly that was the best place I have stayed in. It was amazingly cozy and uplifting.
One unfortunate incident that happened to us and you may need to be careful about it was that as we walked by the Ghats to reach our hotel there were Pujaris (priests) who offered us to take blessings and prasad from the temple. We could not deny on religious pretext, but when we entered the temple they urged us to perform pooja on the ghat and stooped down to a level of literally forcing us to pay about 2000-5000 Rupees as dakshina for anna dana (Rice donation). After this incident, we had our guards up for people who were waiting to loot money on various pretexts. You too may need to be careful of such people.
Must visit places:
Brahma temple
Pushkar fair (Happens only during certain periods) otherwise a shopping street leading to the temple is also a great place to hang.
Savitri temple
After a relaxing time in Pushkar we headed to Jodhpur. A direct bus goes from Pushkar to Jodhpur early in the morning at 7am. Since we were not aware about it and wanted to stay until noon we had to take a bus back to Ajmer and then again to Jodhpur. The distance form Ajmer to Jodhpur is about 210 km and you could avail state transport that would barely cost around 50 Rupees per person.
Must visit places: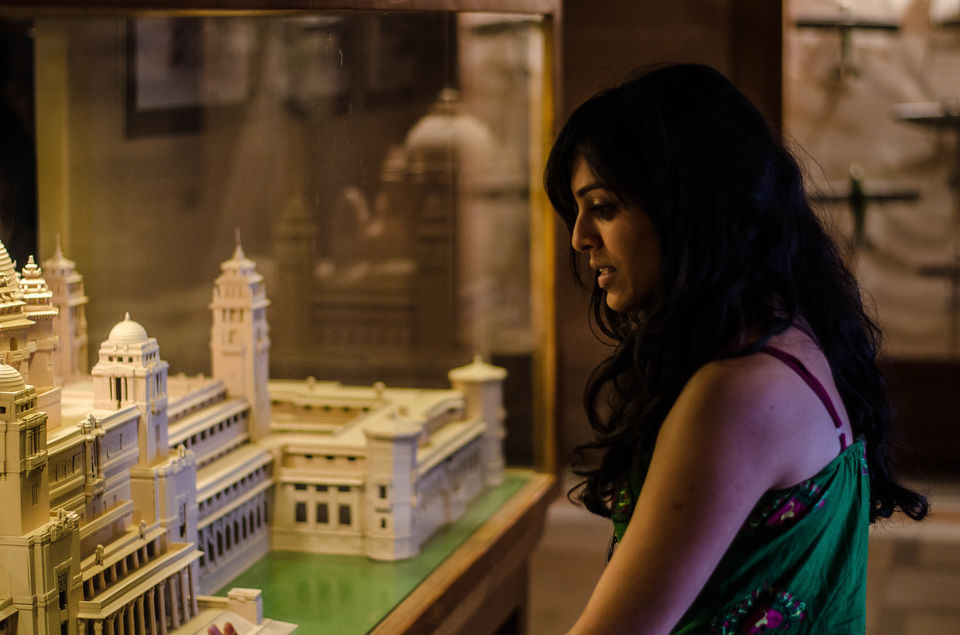 Mehrangarh fort
Umaid Bhavan (with its collection of cars)
Jastwant Thada
The main reason to visit this place is if you want to experience the desert. You will need to book a desert camp and they will pick you up from the train/bus stop and take you to a camp that is situated 42 km away from the main city of Jaisalmer. The camp- is a bunch of tents is located in the sam dunes. You could also opt for Khuri dunes, about 48 km away from Jaisalmer, which is supposedly less crowded. We chose sam which was not very crowded either, mainly due to the demonetisation effect this year.
The camp included camel safari, wherein, you will have to shell some extra bucks if you want to go deeper into the desert. It also included folk dance and entertainment during the night along with dinner and breakfast the next day before they drop us back to the city.
Note: If you are traveling to Jaisalmer during winters, do not get train tickets. If you choose train do get an AC one or be prepared with blankets. Its fucking cold.
Must visit places: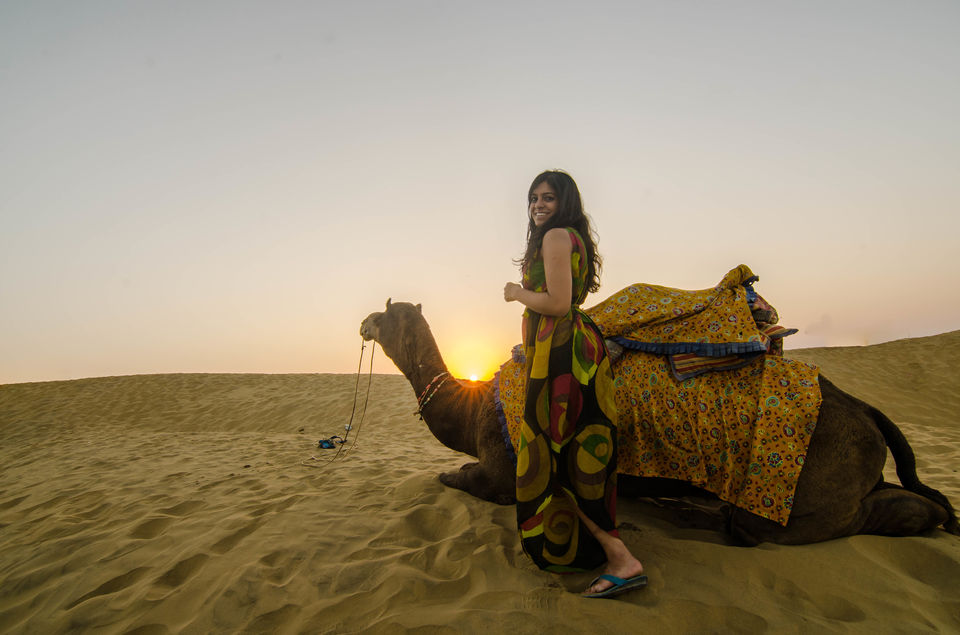 Jaisalmer Fort (in the city)
Bada bagh 6km from jaisalmer
Sam sand dunes- 42 km from jaisalmer
After the experience in train we decided to get a bus from Jaisalmer to Udaipur. The bus was at 5.30 in the evening and reached Udaipur early in the morning. Since we were coming to an end of our journey we decided to shop a little at the shops near the city palace. The lake and the palace are very scenic and we spent an entire day around Lake Pichola.
Must visit places: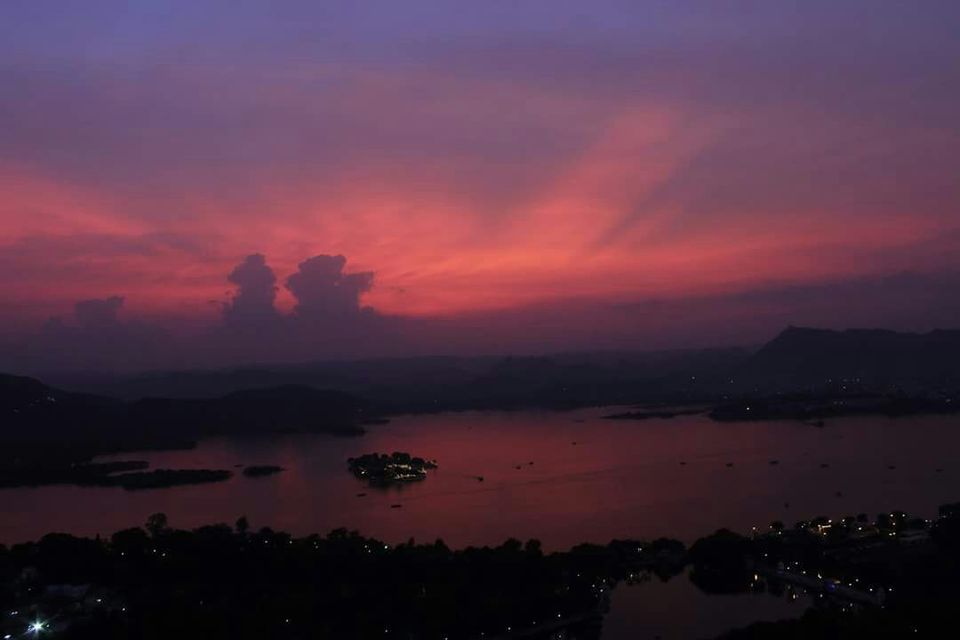 The City palace, Lake Pichola, Jag mandir (On an island in lake Pichola)
All of these are in the same location.
A little away, maybe about 1.5km from the city palace, you can check out the cable car which gives a beautiful aerial view of the Jag Mandir.
We wanted to cover one more place before we could bid adieu to Rajasthan. And that was Bundi. Many ask me why Bundi... it's not extraordinary or anything in terms of architecture or scenic beauty. It is offbeat in every sense and maintains its Rajasthani feel unlike the major cities. It is a small town with very few tourists and ideal if you want some time to chill. I however regret that we didn't get to spend more time in this peaceful scenic town as we had a pit-stop at Agra before boarding our flight from Delhi.
We were lucky to have booked in a beautiful hotel called Katkoun Haveli which was right opposite to the fort and gave us a view of the fort from the room and terrace.
Must visit places:
Taragarh fort
Sukh Mahal
Raniji ki Baori
All three of them can be covered in a day.
Frequent Searches Leading To This Page:-
best tour packages in rajasthan, rajasthan family tour packages, rajasthan travel packages, rajasthan trip packages, rajasthan tour package for family, honeymoon packages in rajasthan