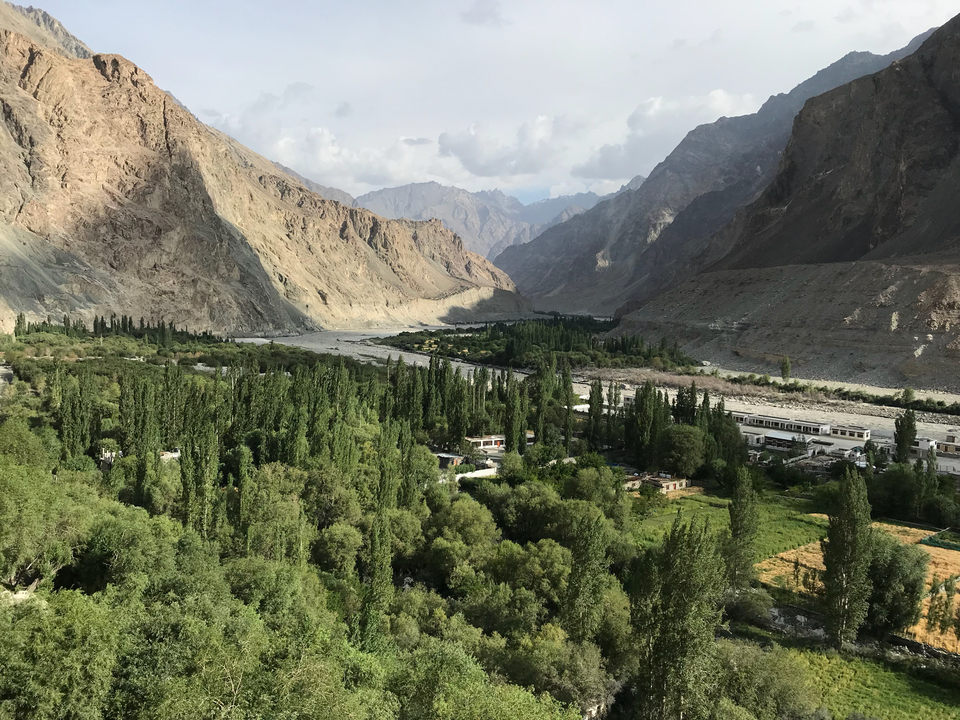 I heard Turtuk from my friend which was met in Leh during trek. Actually before coming to Leh, I have decided to go to Hundur to enjoy Bactrian Camel Ride on Sand dunes but after meeting with my friend I decided to go directly to Turtuk and Enjoy the beauty of nature. So we started our journey from Leh to Turtuk that is 220 Km at 11:00 hrs, we have 2 Himalayan RE and after 1:30 hrs reached at Khardung la pass (the highest motorable road in the world)where we took some pic and again started towards Diskit. You need to know that after Leh you can refuel your tank only in Diskit(Have petrol pump). After that There May be 10% chance of getting petrol in Black at Chalunka village which is 20 km from Turtuk. After refuelling, Your journey becomes more beautiful due to surrounding atmosphere. You can see the sand dunes on the way near Hundur and Shyok River till the end of journey. Shyok River in summer and rainy season looks very horrible due to its colour as glacier melts so water comes with mud and at some places road width restricted vehicle to pass only one vehicle(4 wheeler) at a time so be careful while driving. At 18:30hrs, we reached at Turtuk and stayed at Sharpor guest house which
Is affordable but the food was very costly still u can enjoy the food.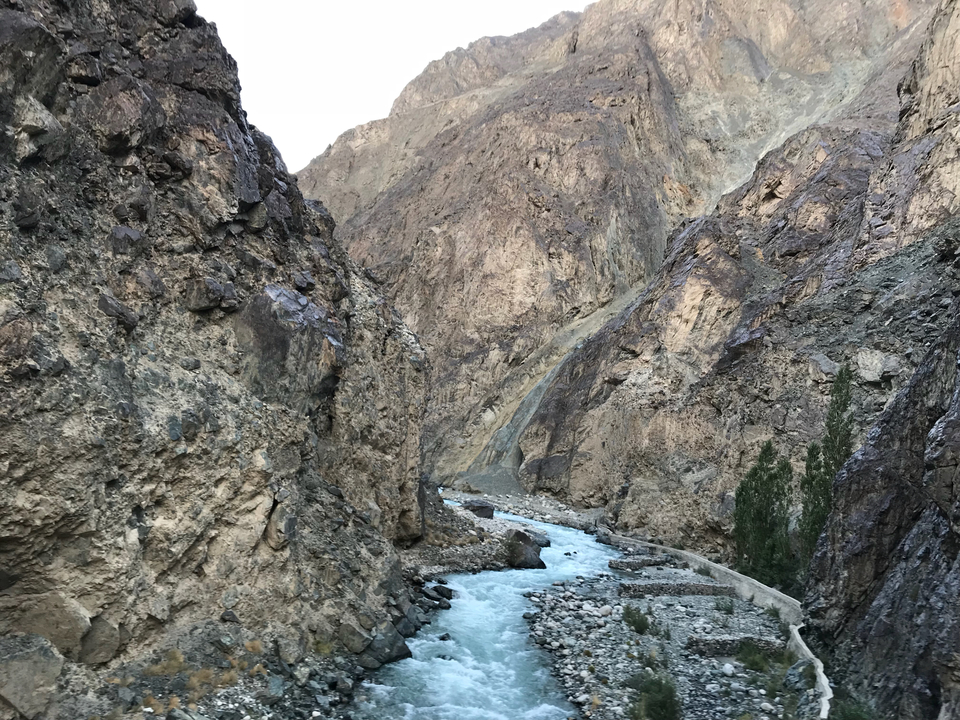 After waking up early in morning, Hotel manager told us about history of Turtuk and places nearby to visit. All u may be don't know till 1971 Turtuk and 3 others village including Thang the last village of India was under Pakistan but after we captured that all from Pakistan military and since 2009-10 Turtuk was opened for tourists and its gaining popularity. Manager told us about view point,wooden bridge,Royal museum, old mosque which was closed when we visited there and the plantation. On the pathway towards view point, we tasted apricot,Cranberries,Mulberries,wheat plantation and a witnesses the adorable flowers which was so beautiful this is the only region where u can find the land green from all side. After reaching View point, one thought came in mind if I missed then I can be sad till my next tour but thanks to my friend for suggesting me about the village. The view of Village from top is awesome and Shyok river looks very beautiful and the valley are also good. You can see the Siachen glacier pathway from View point and then we headed towards wooden bridge which is so beautiful . I am not able to stop myself by capturing the photo and then gone to Royal Museum and home where we met with Yagbo Mohammad Khan who are the owner of
Museum and preserving the valuable items which are showcased in museum of his ancestors. He explained us how Turtuk captured by Indian Army from Pakistan. Then we went near to the India's last Village 'Thang' which is not opened for tourists but u can view from Army's check post from which Pakistan Border is just 2.2 km away. We felt proud at Border and had small conversations with our soldiers regarding movement of Pakistani army at border. I m also surprised by pictures of Chhatrapati Shivaji Maharaj But later I came to know that Maratha army posted there for
Surveillance. And have seen some bunkers of Indian army which is few meters away from the borders. After photo shoot we came back to Turtuk and had snacks and then again started journey towards Pangong Tso Lake. Want to stay one more day but due to less time we have to moved on...This is my experience in Turtuk if anybody want to know something ask me, if I m able to guide u then I can????