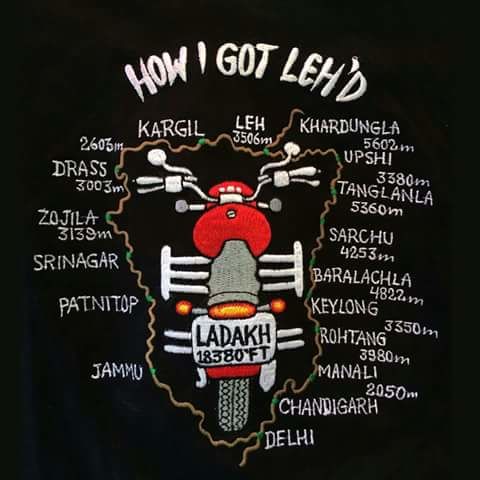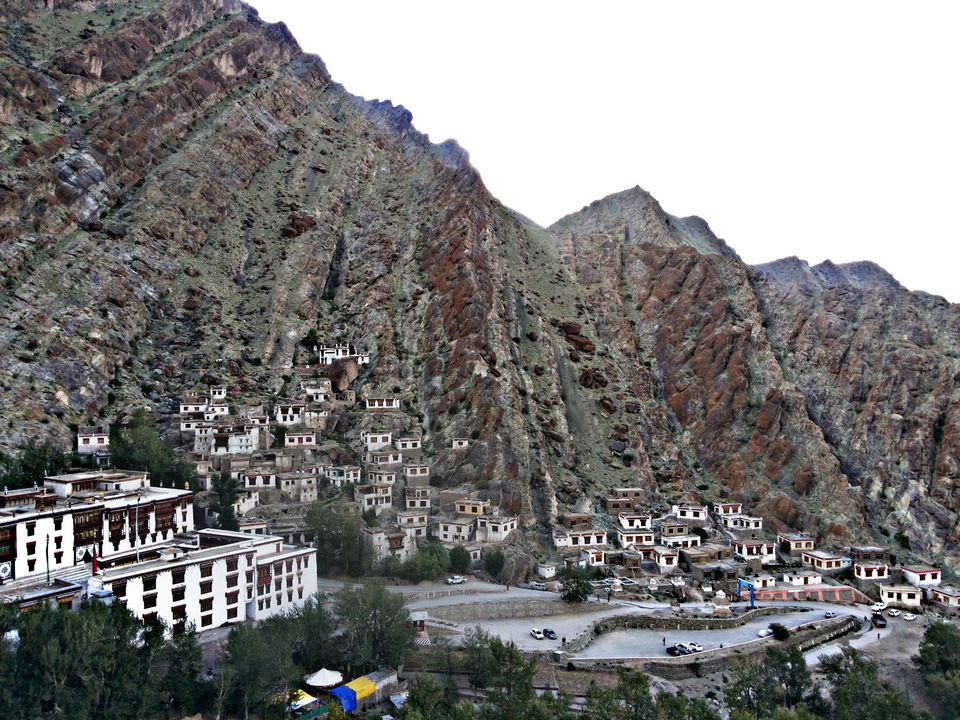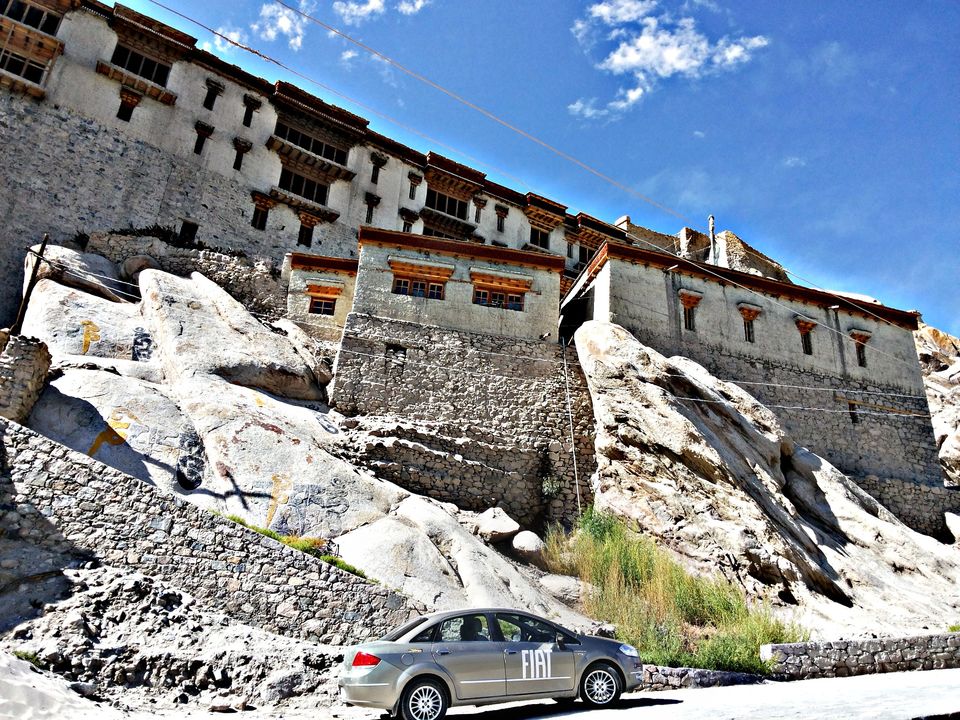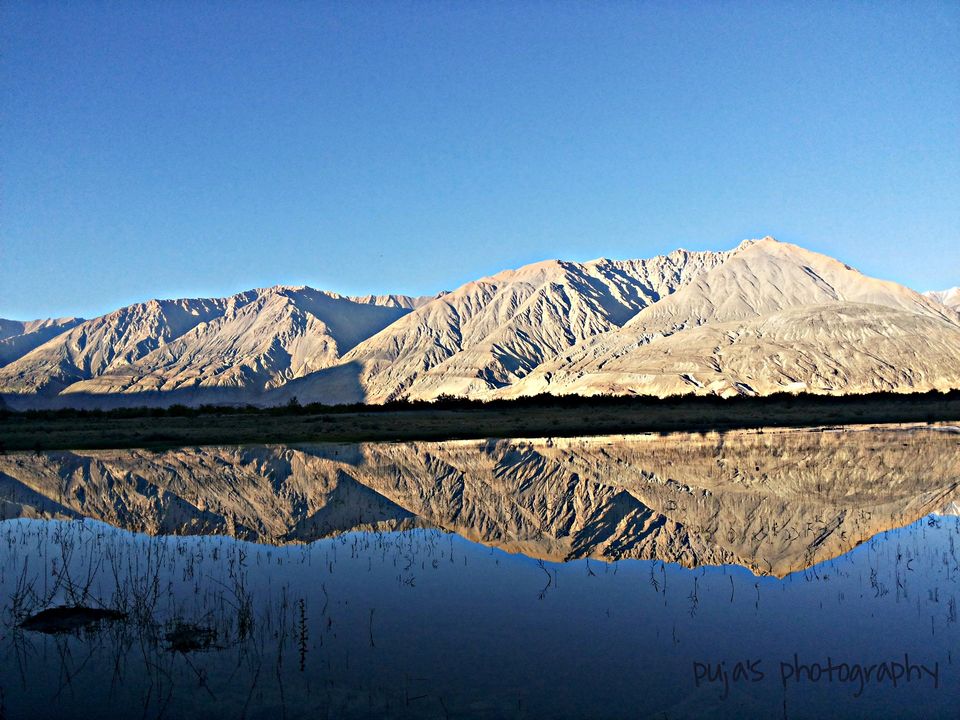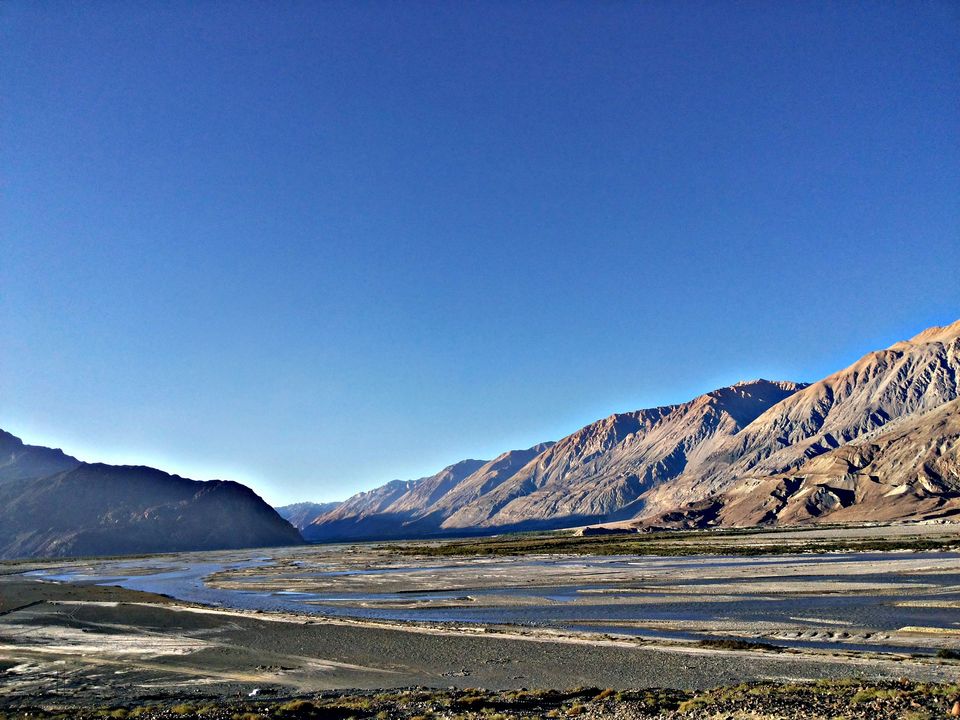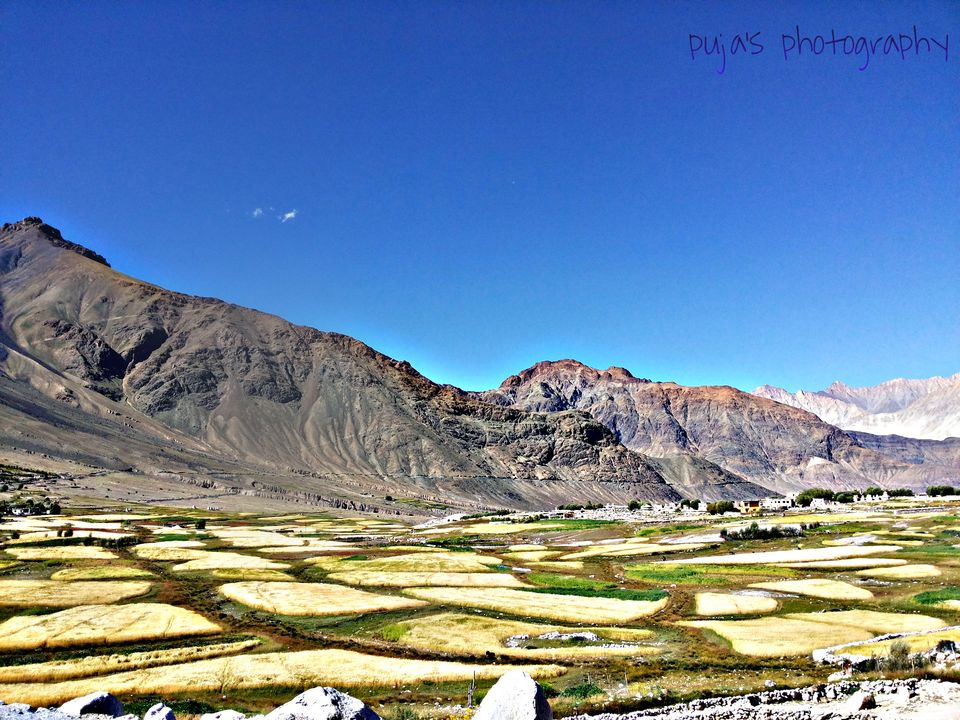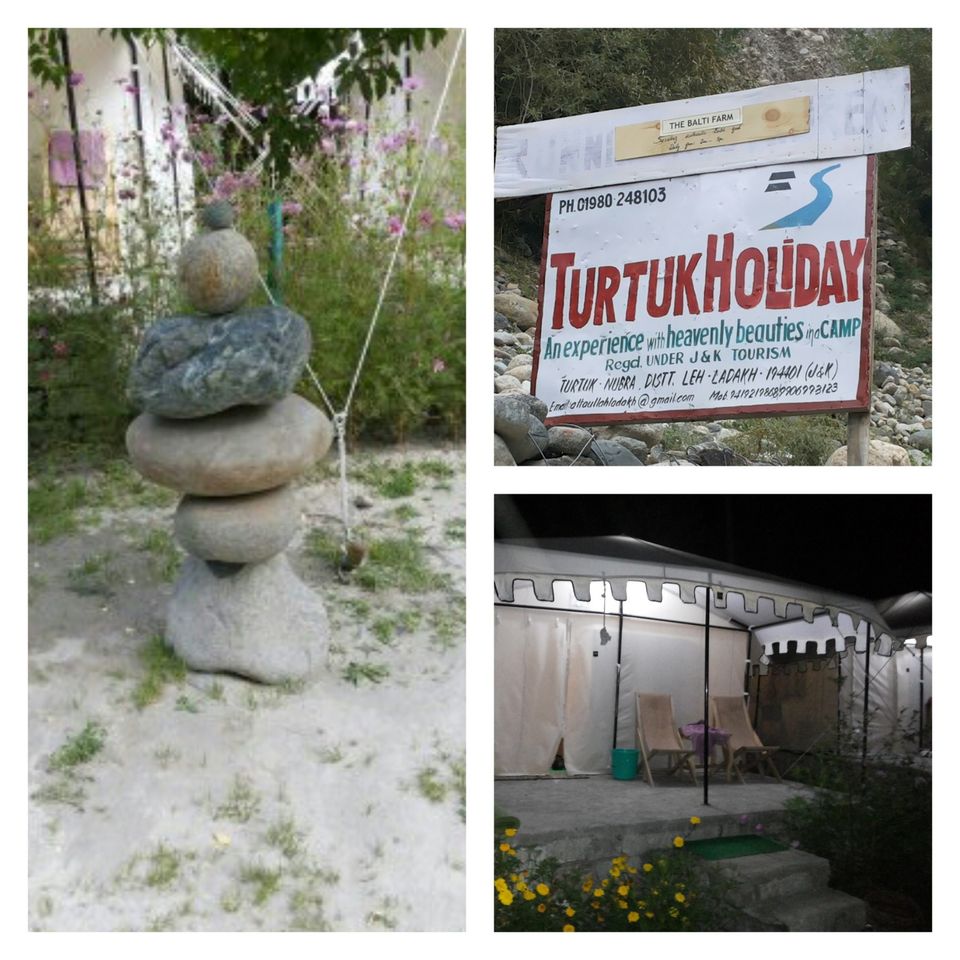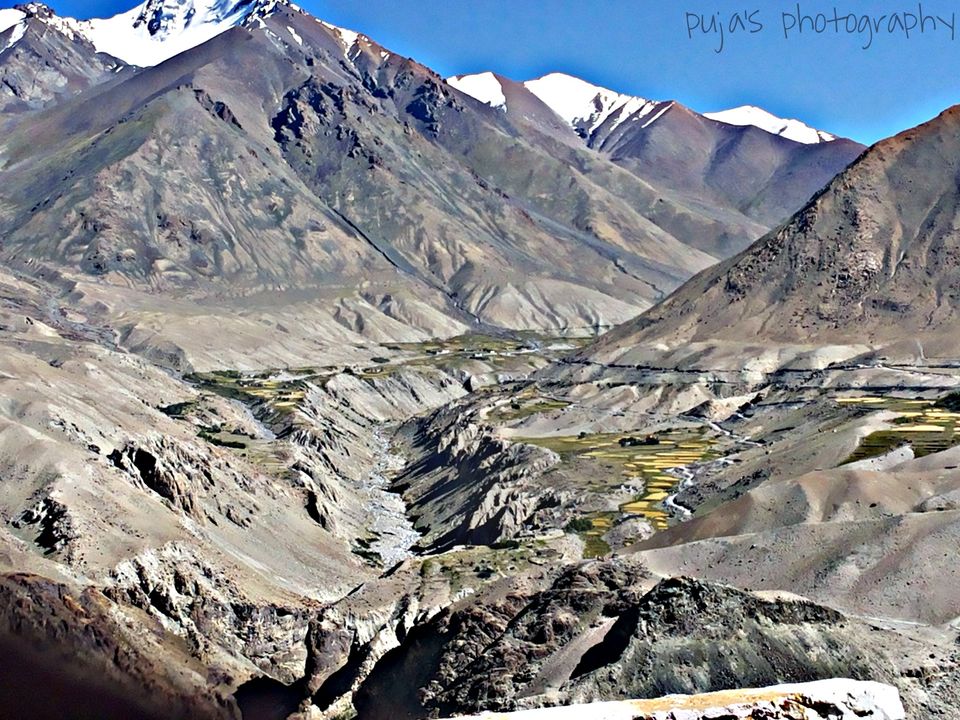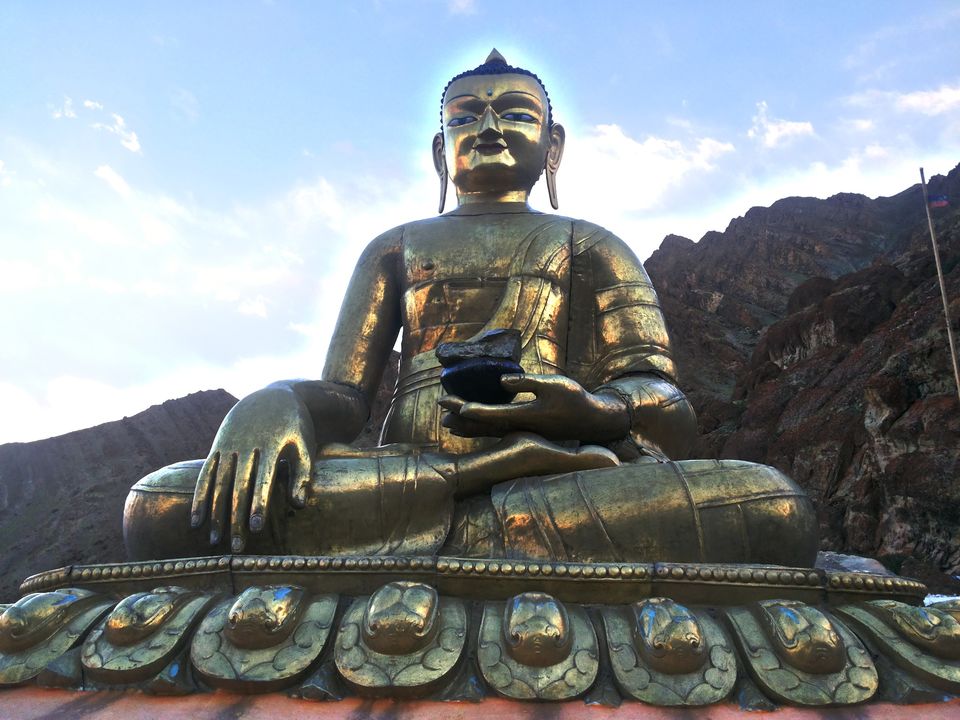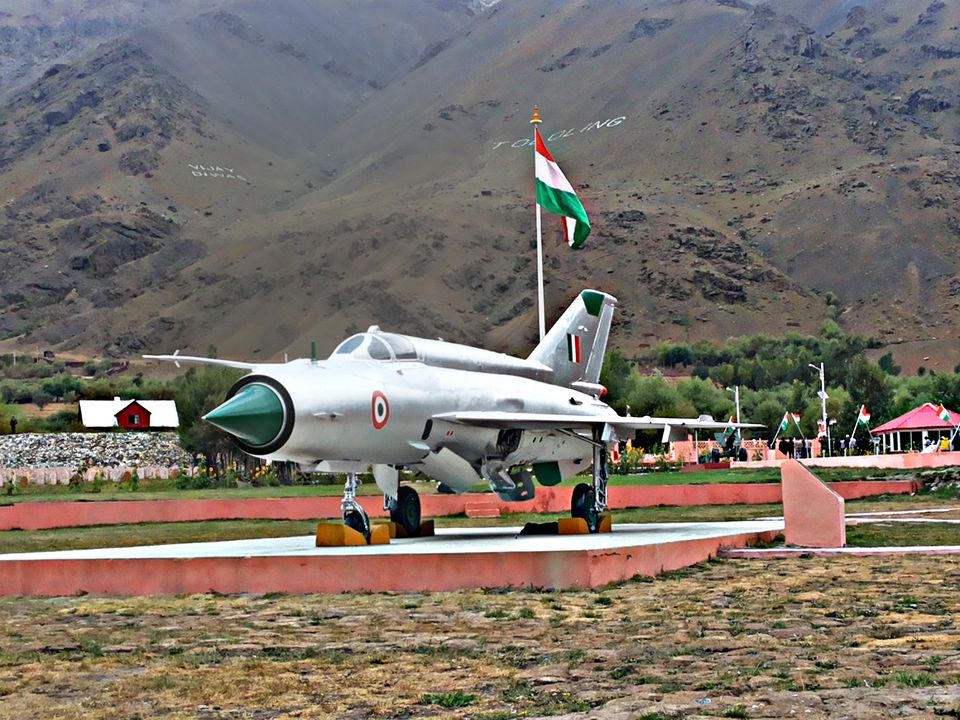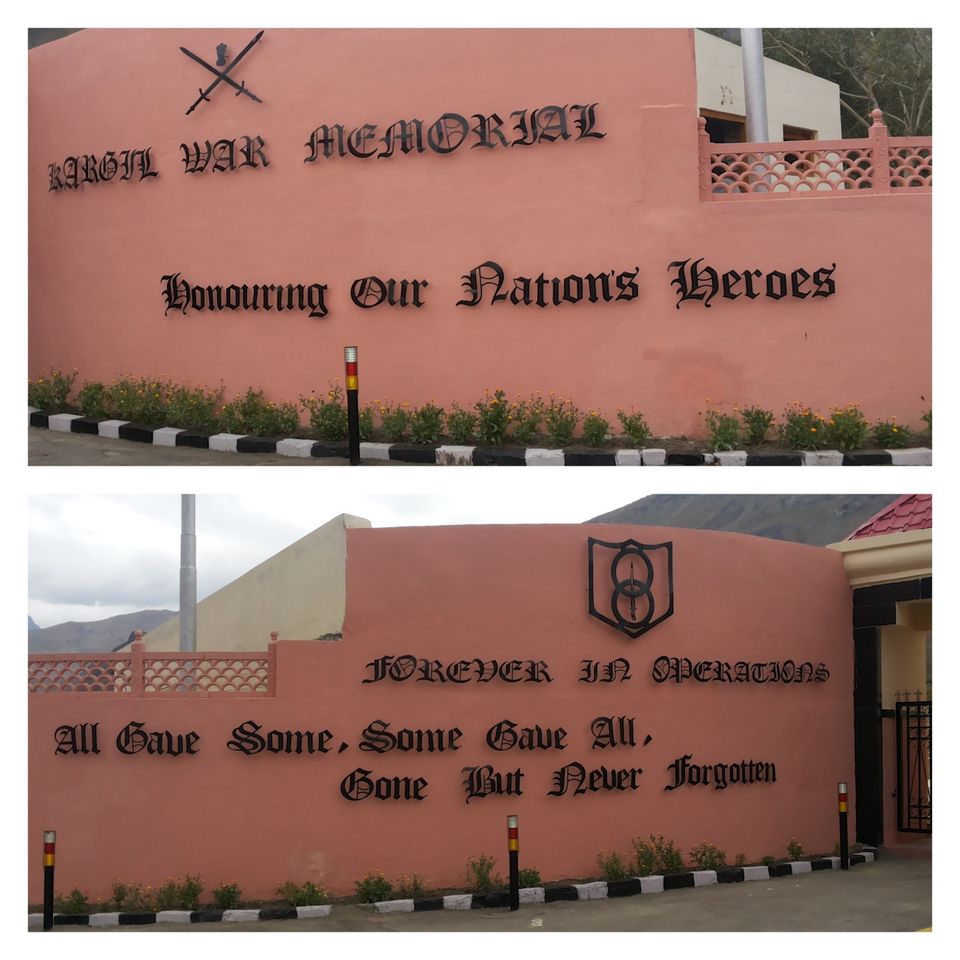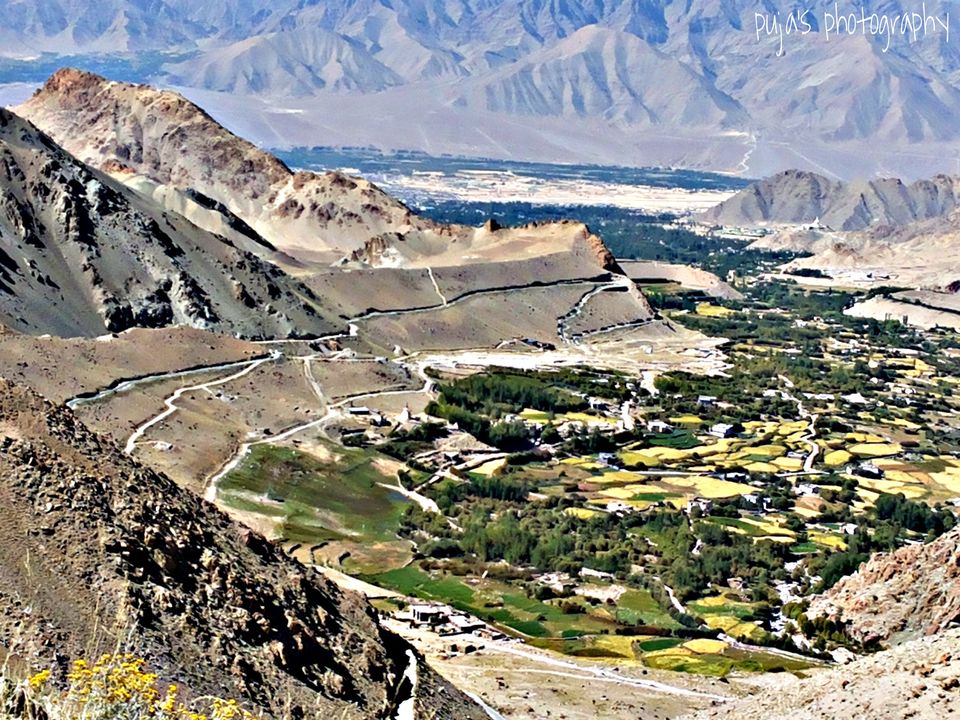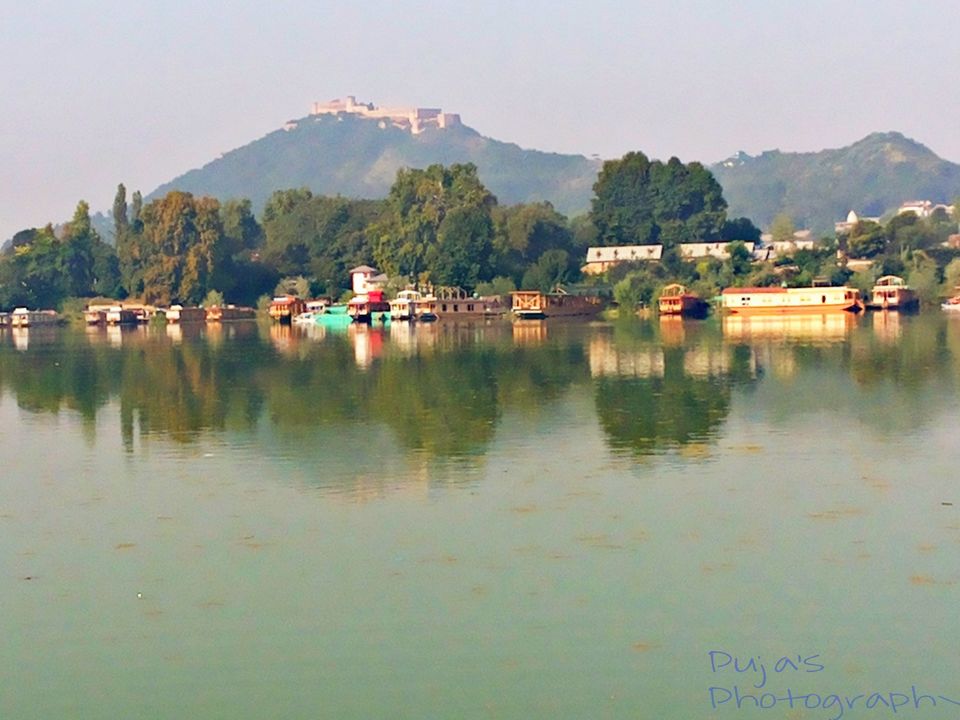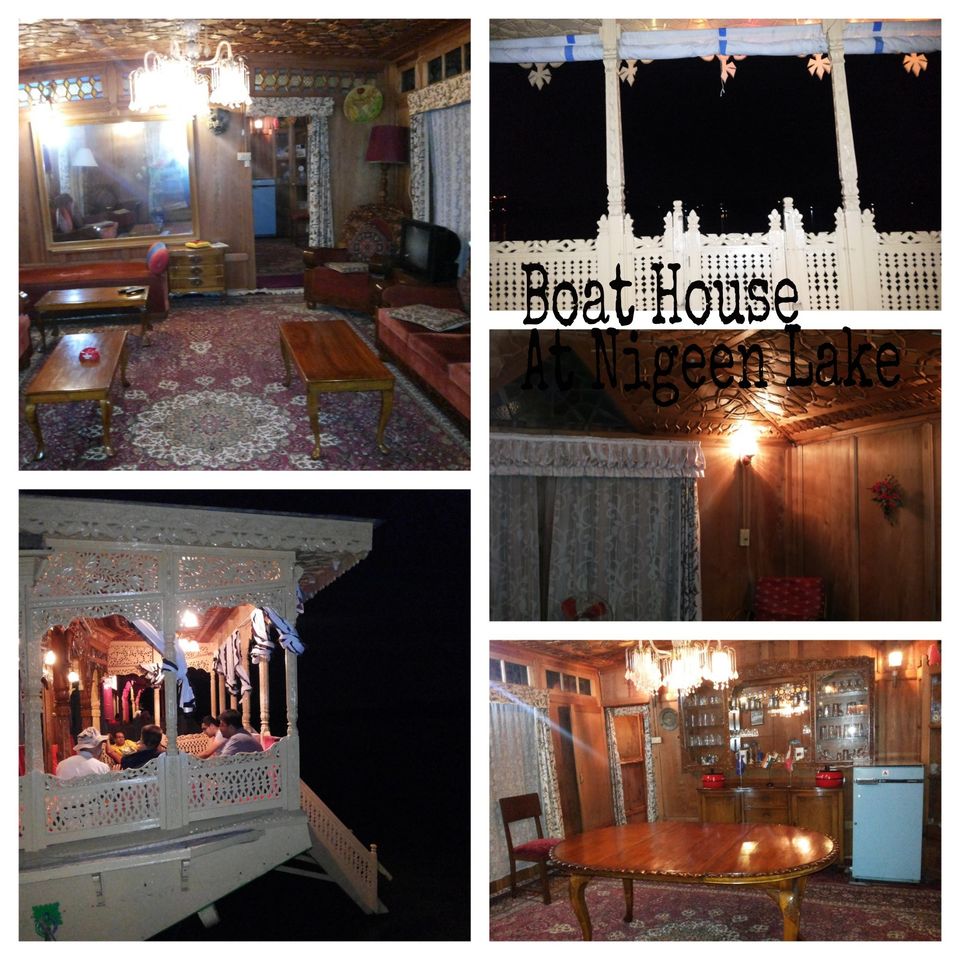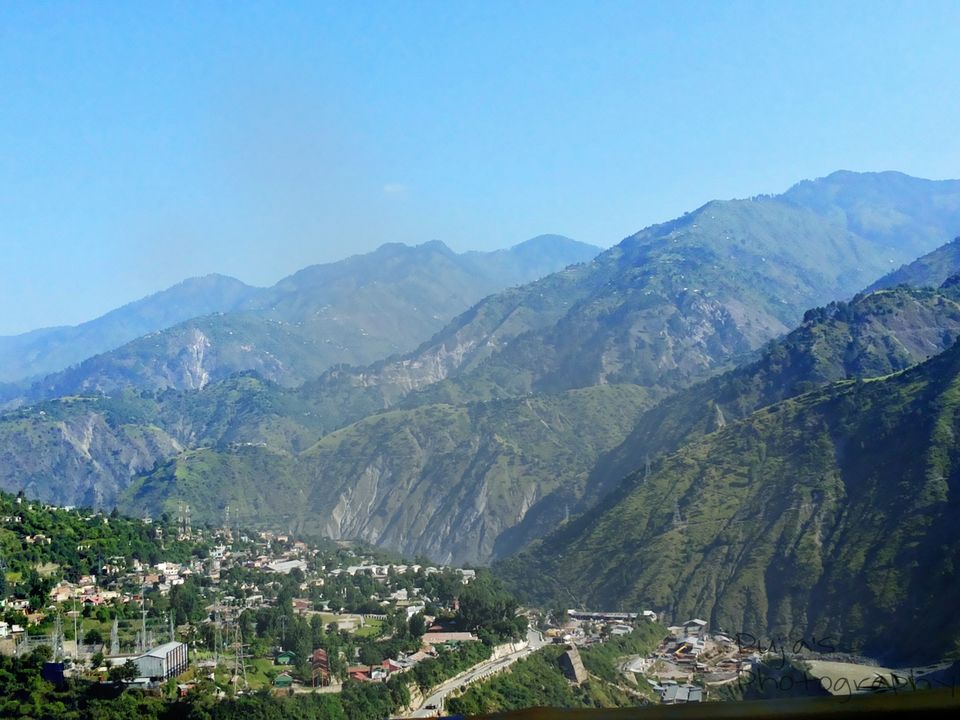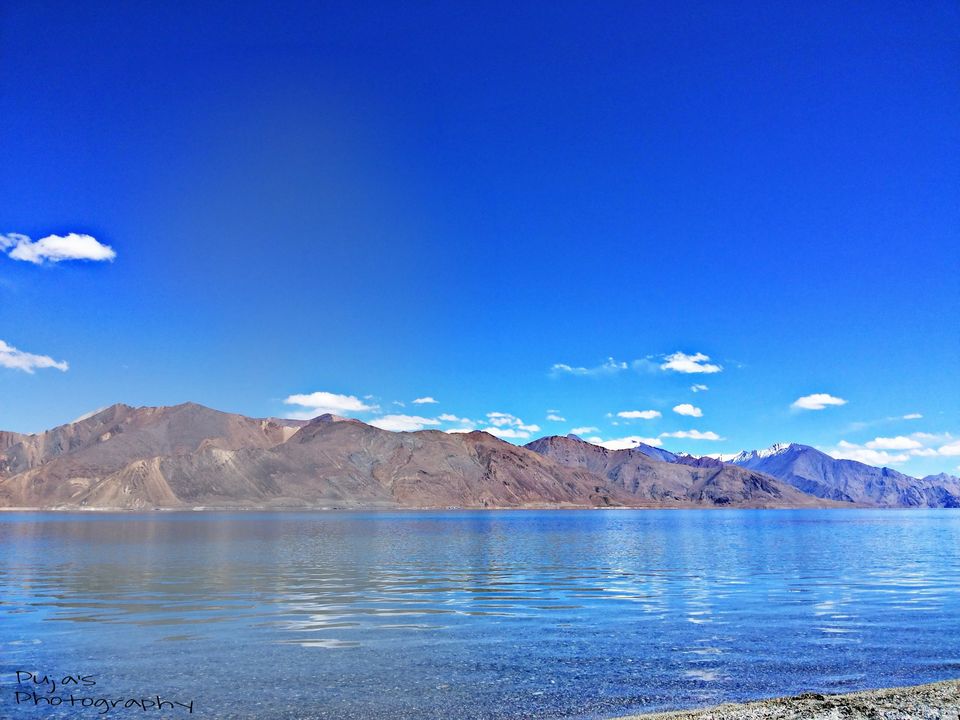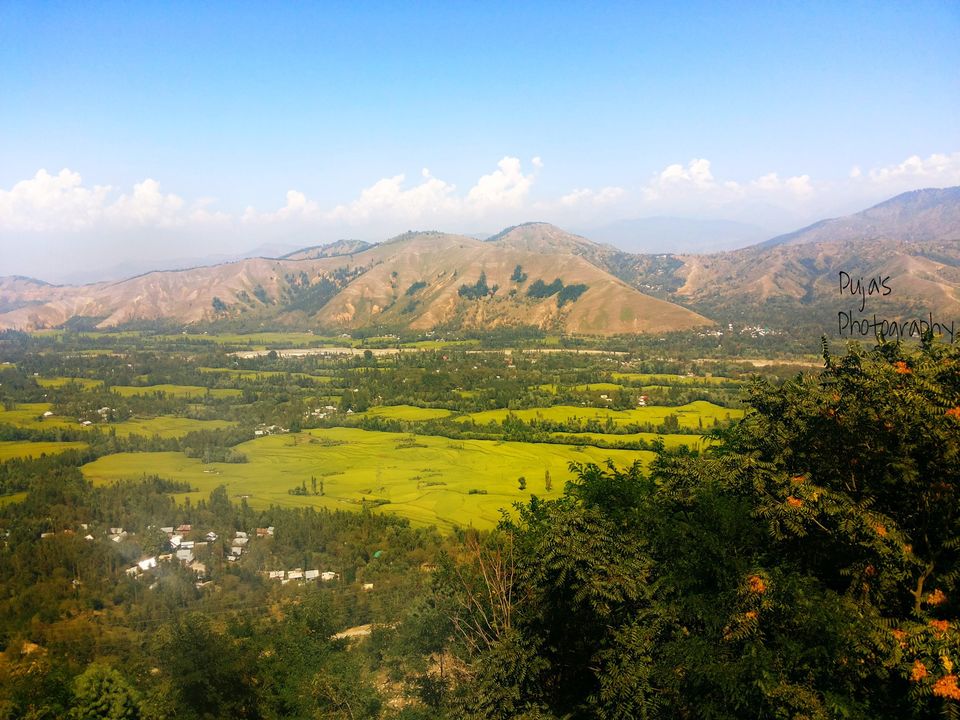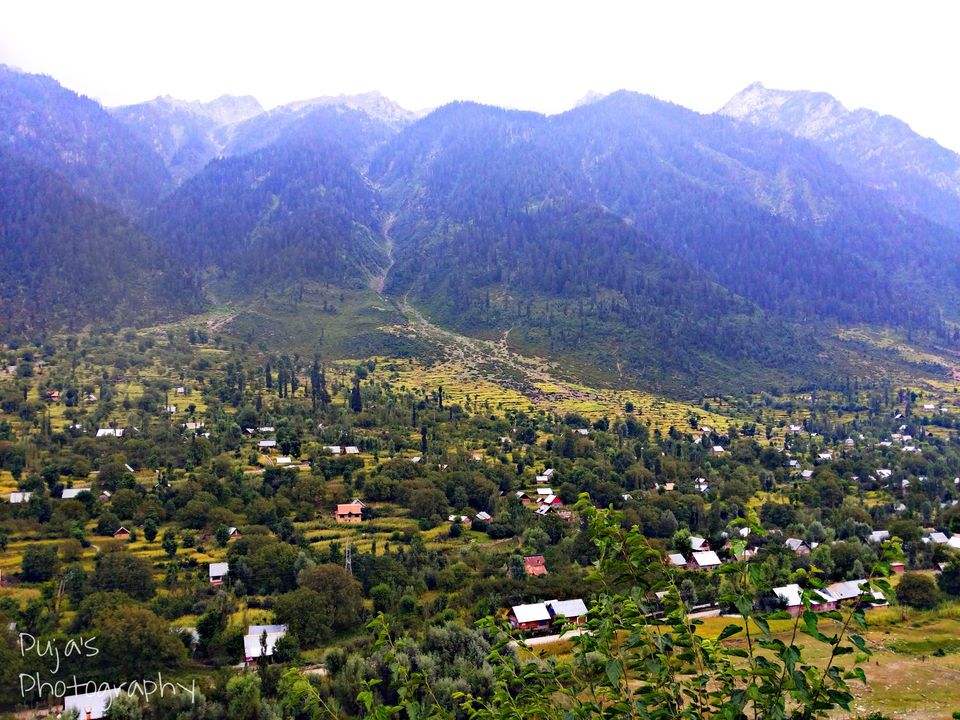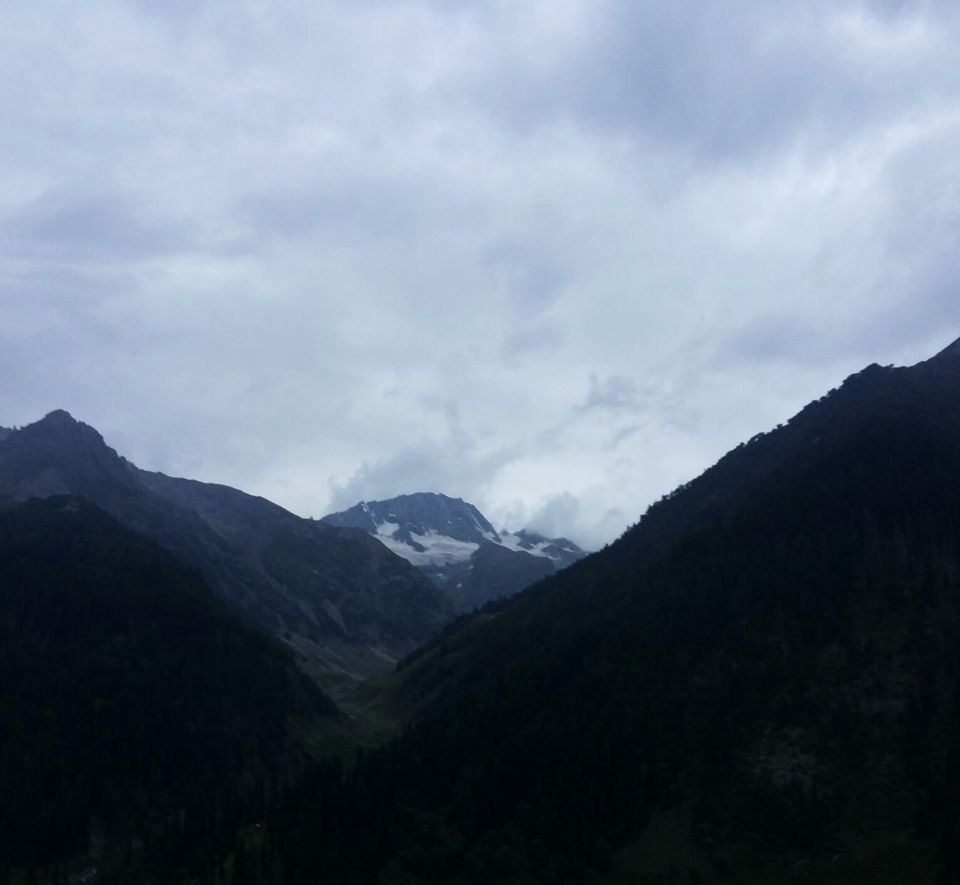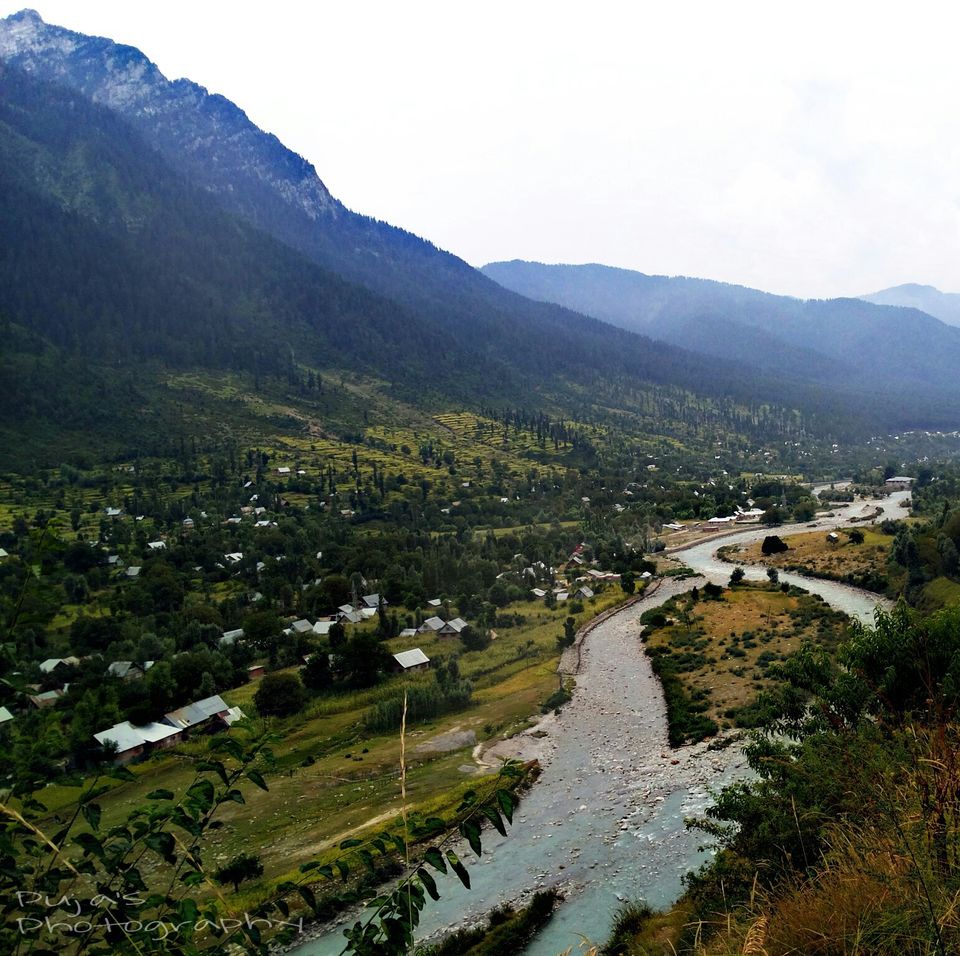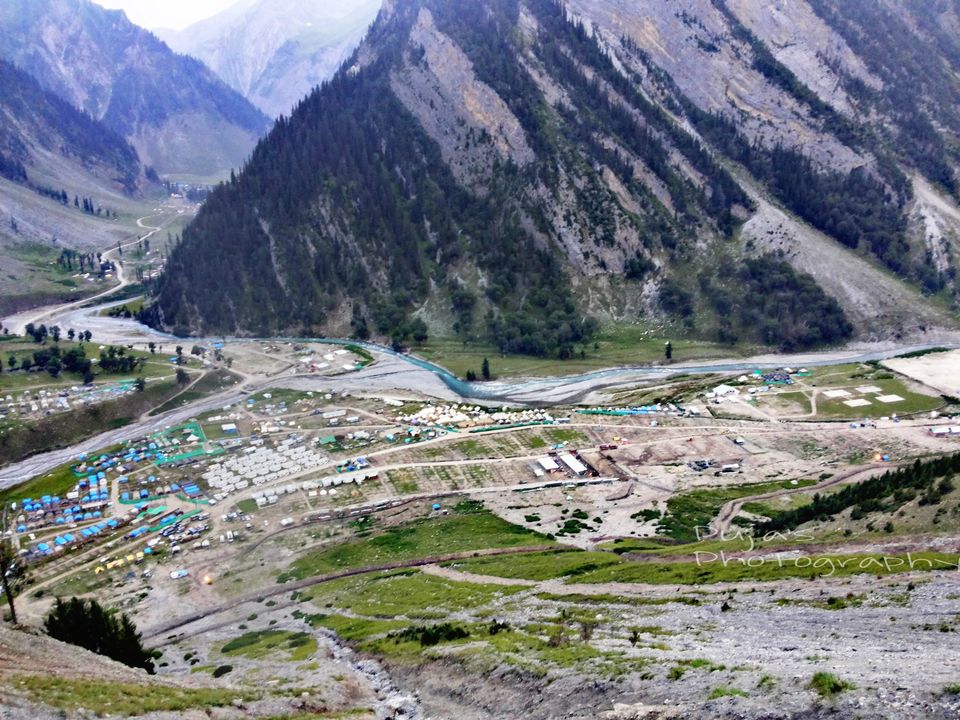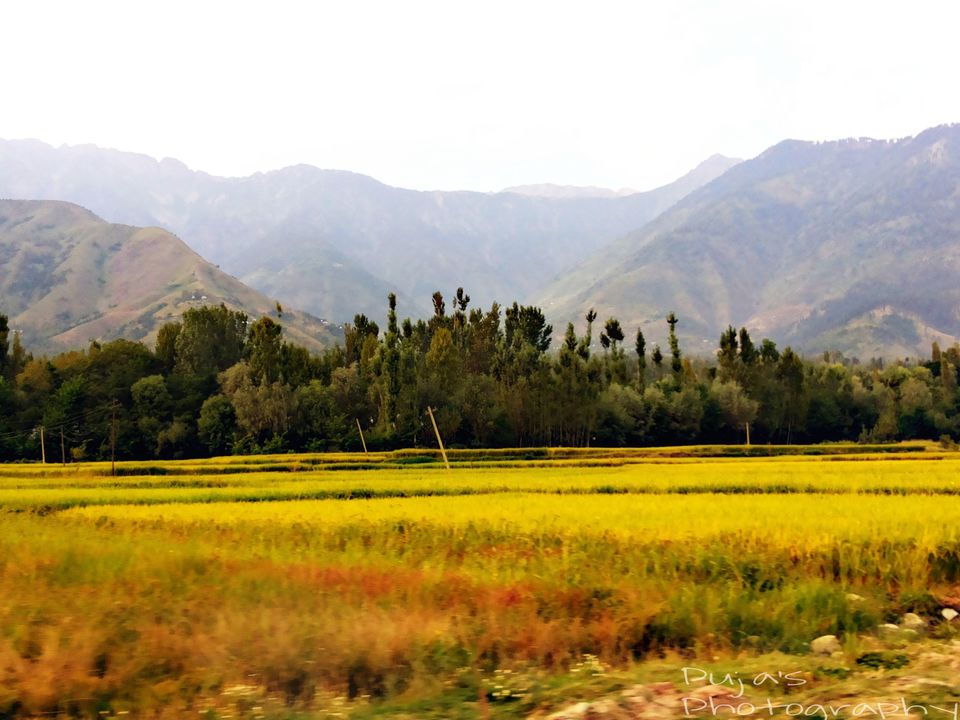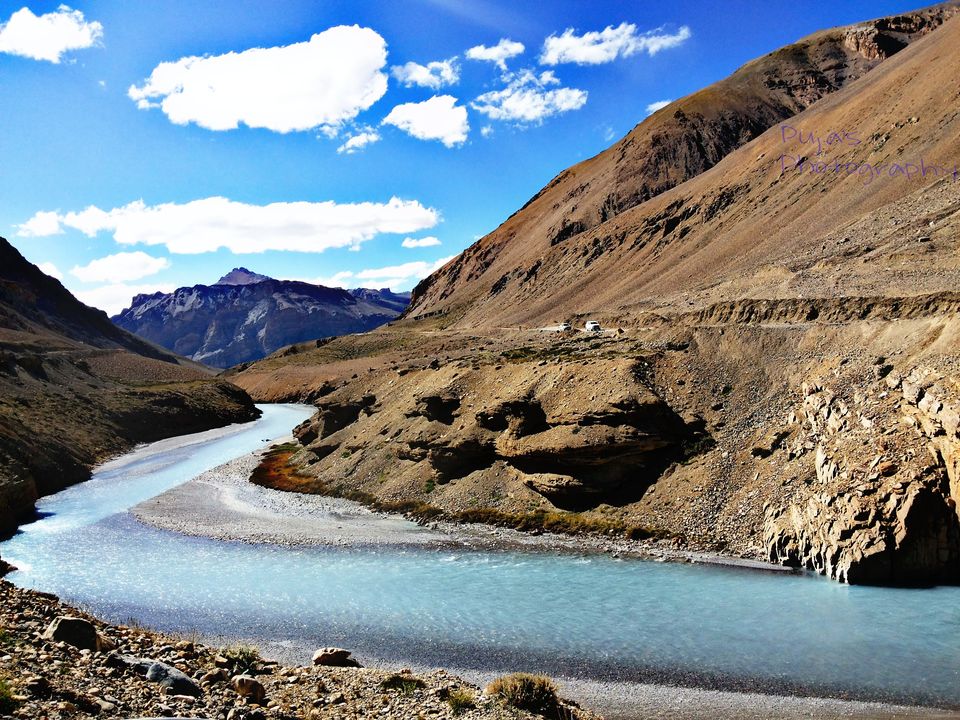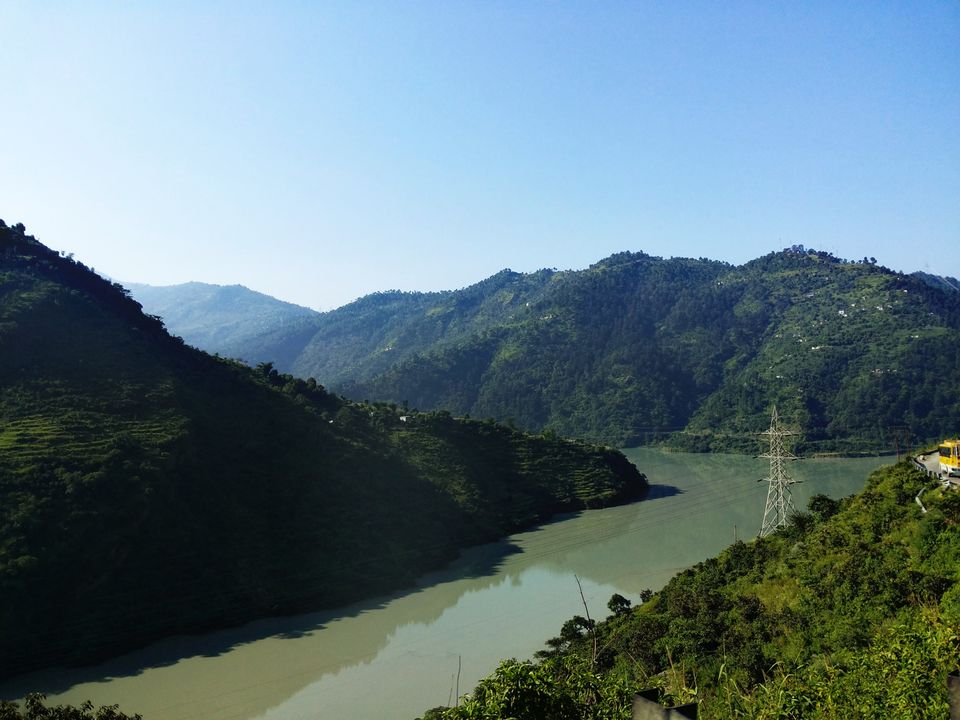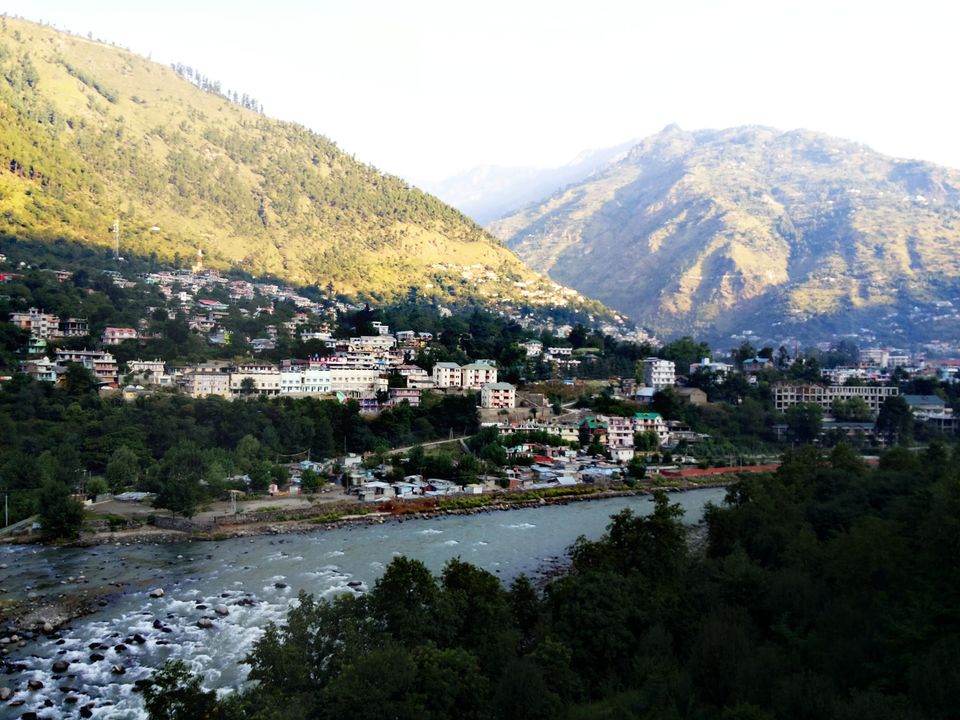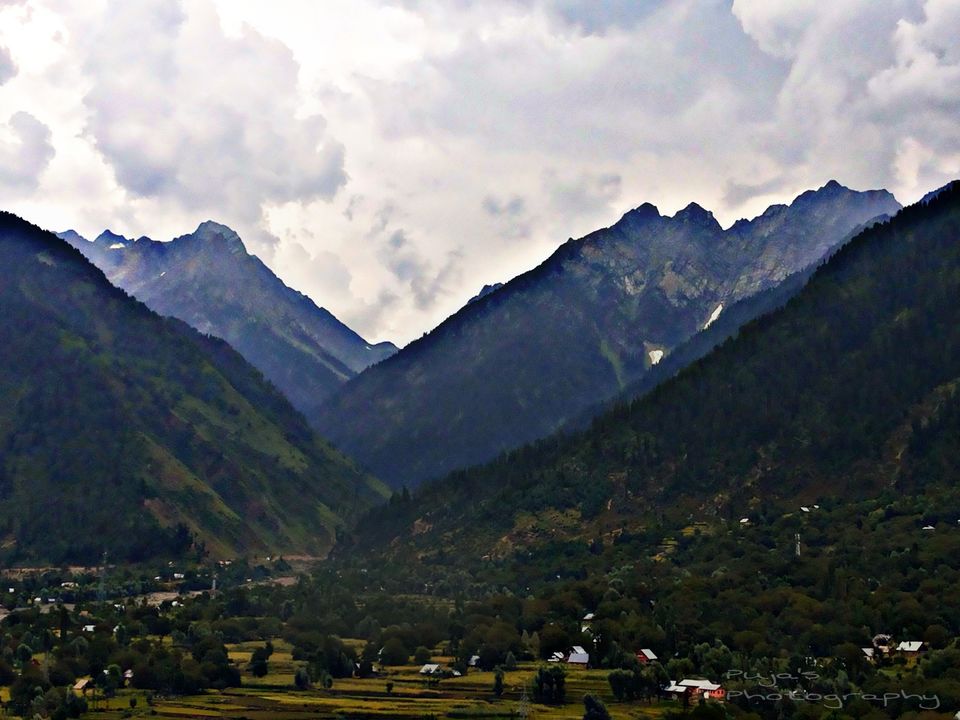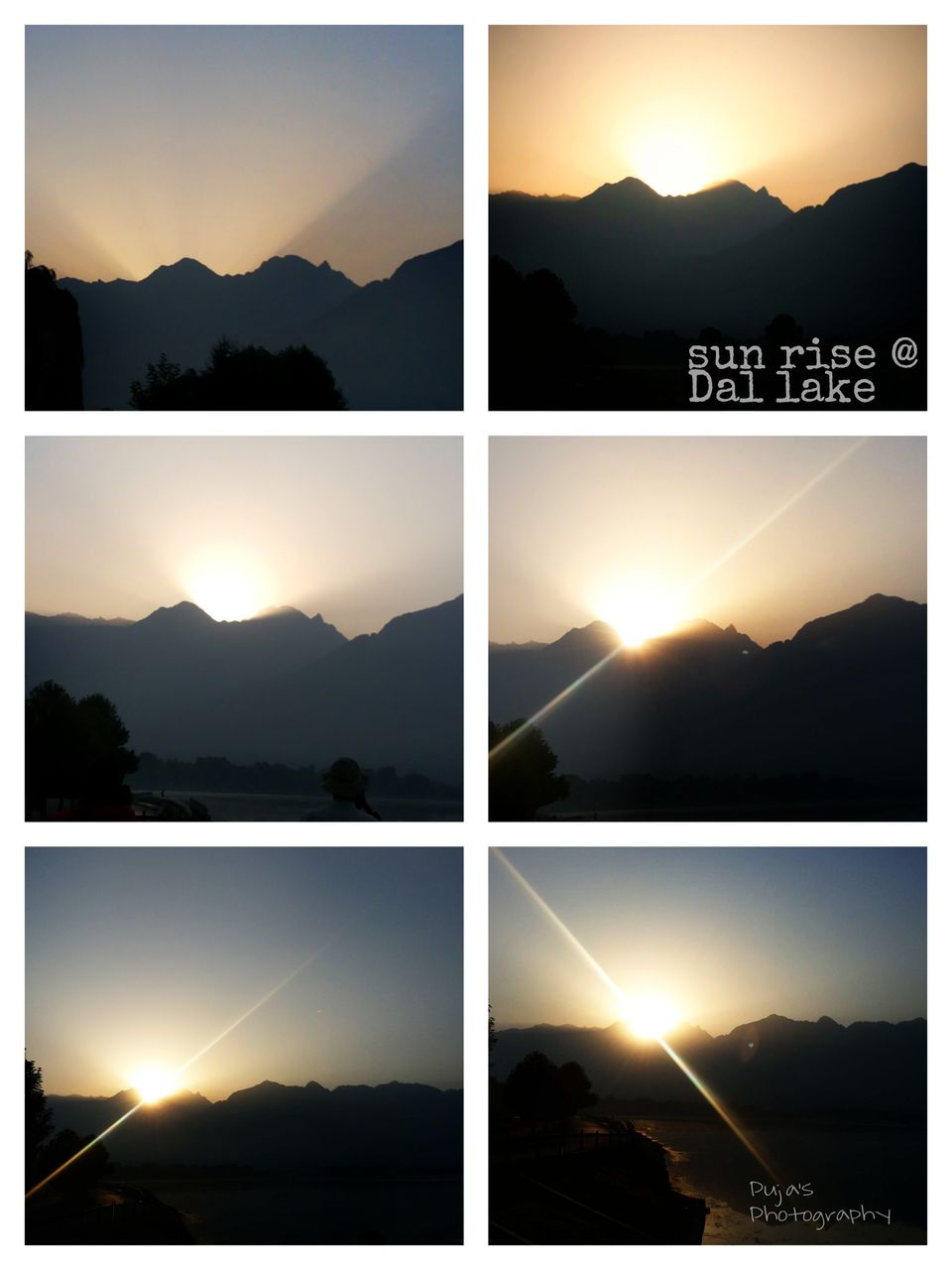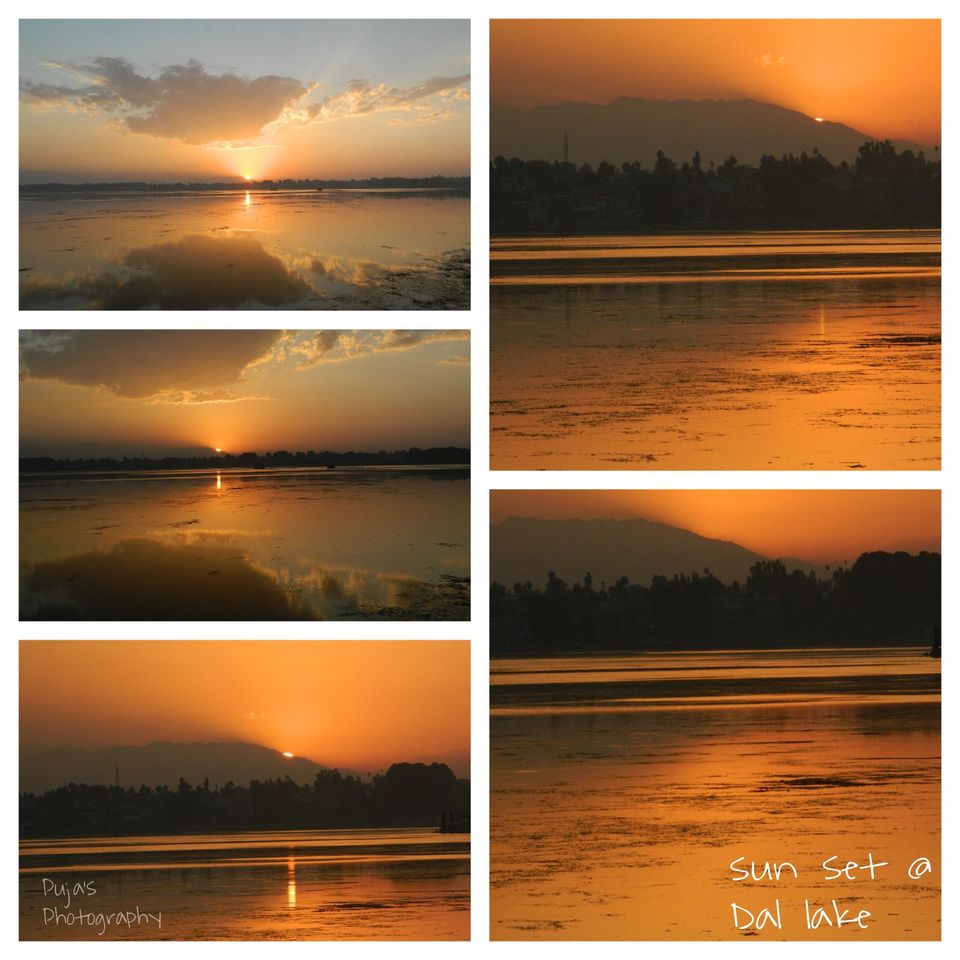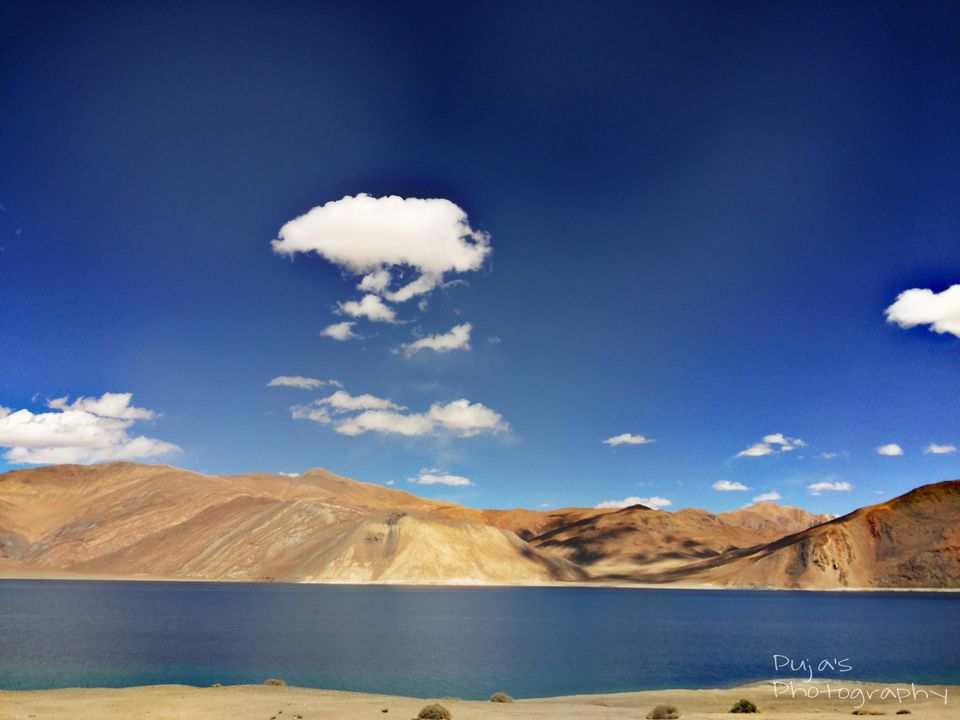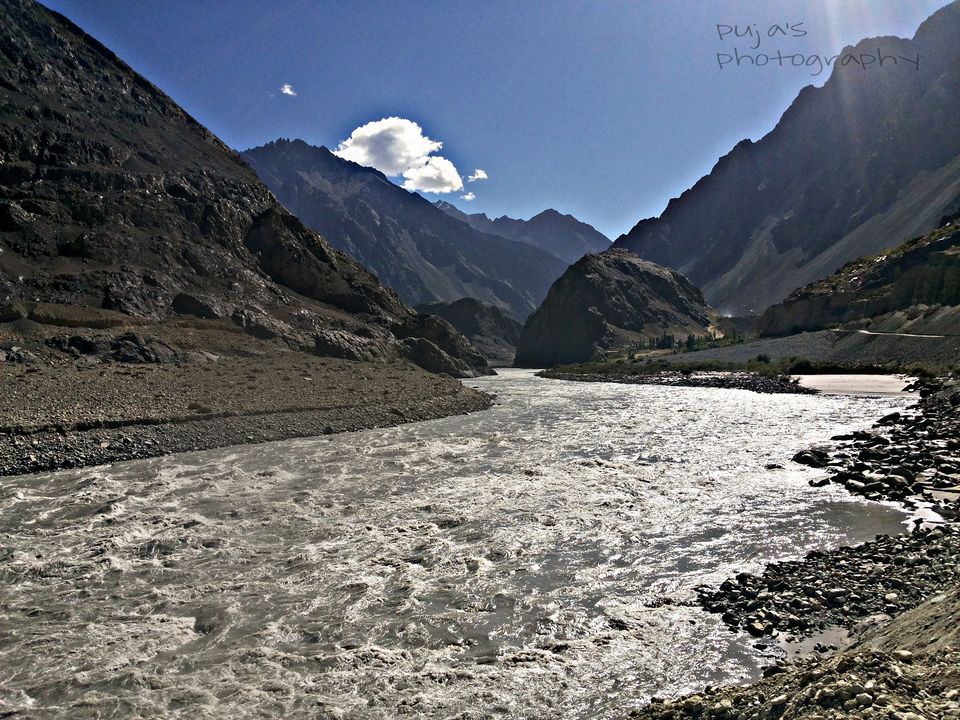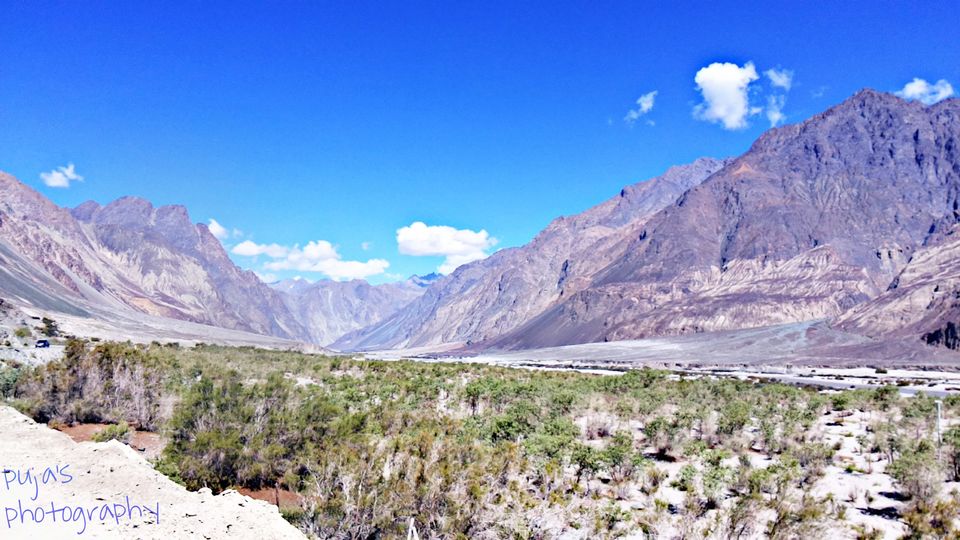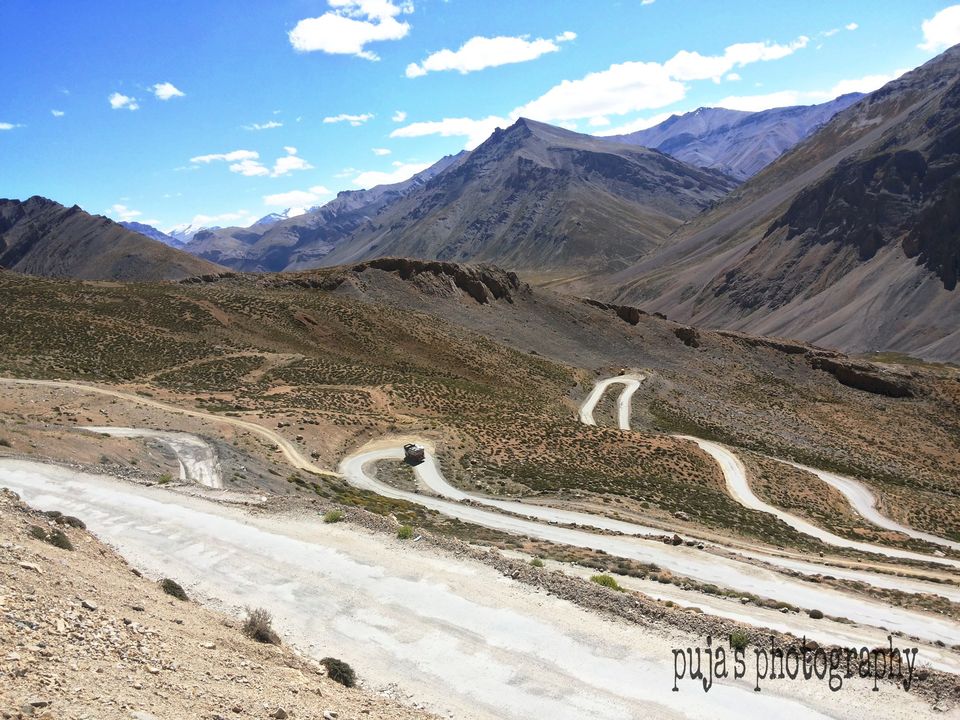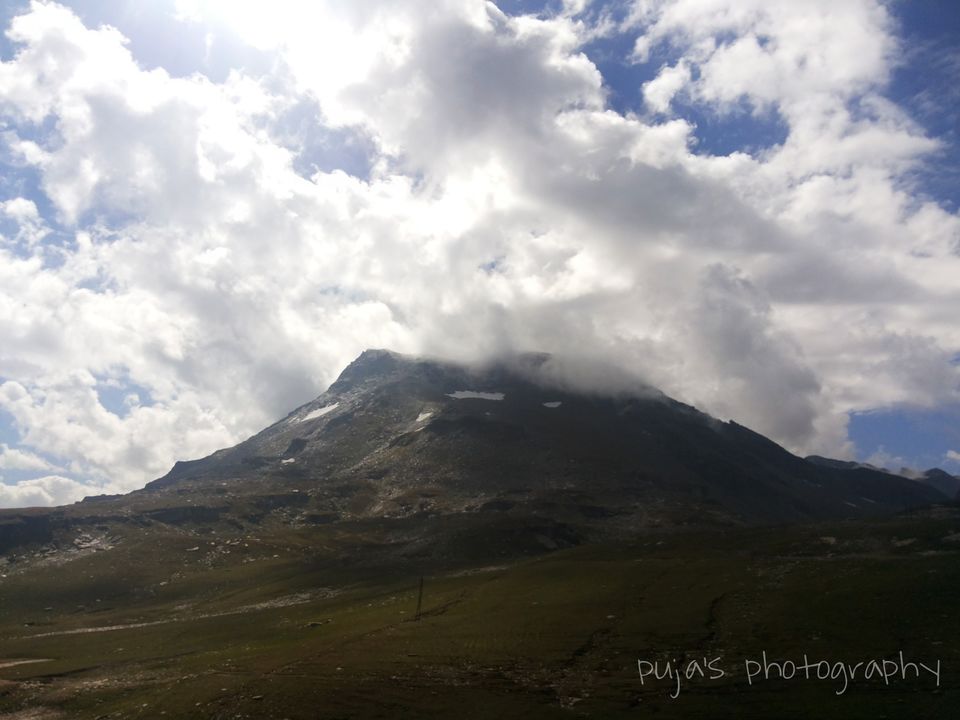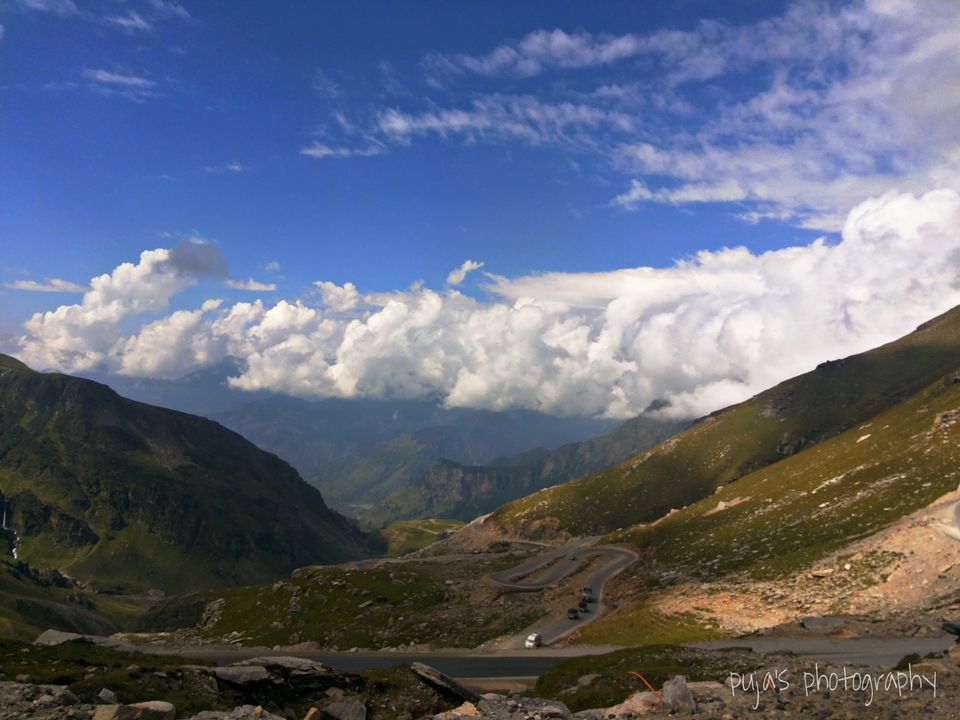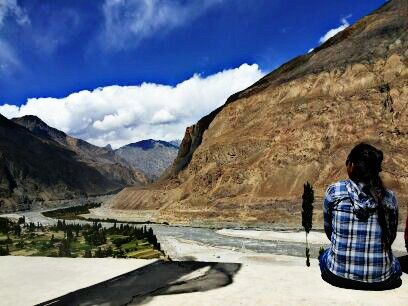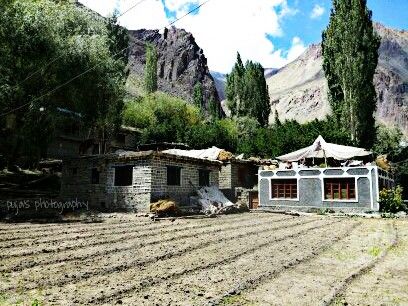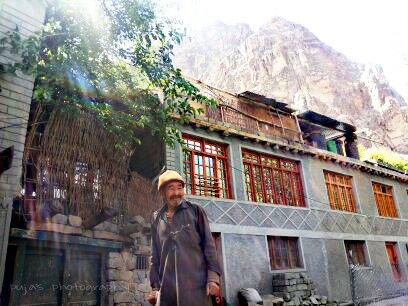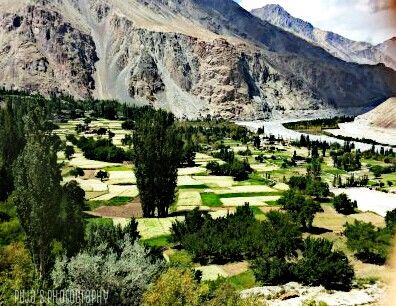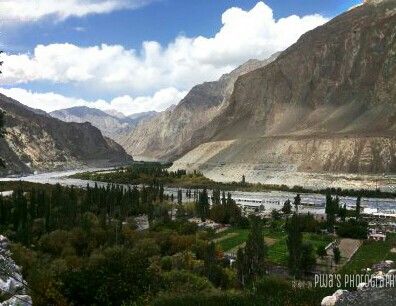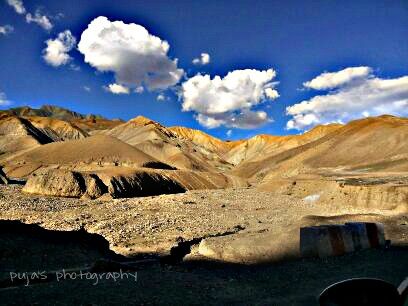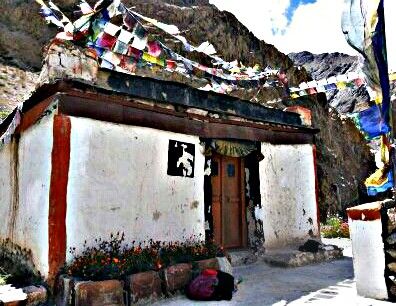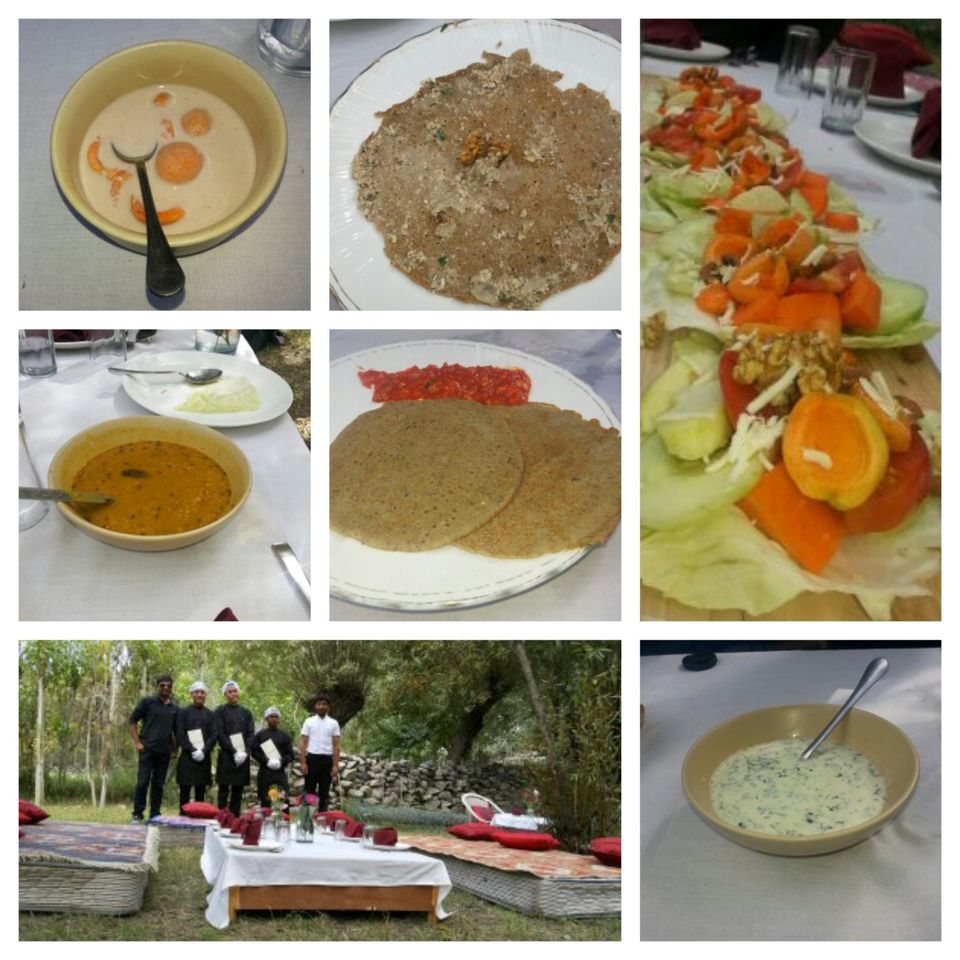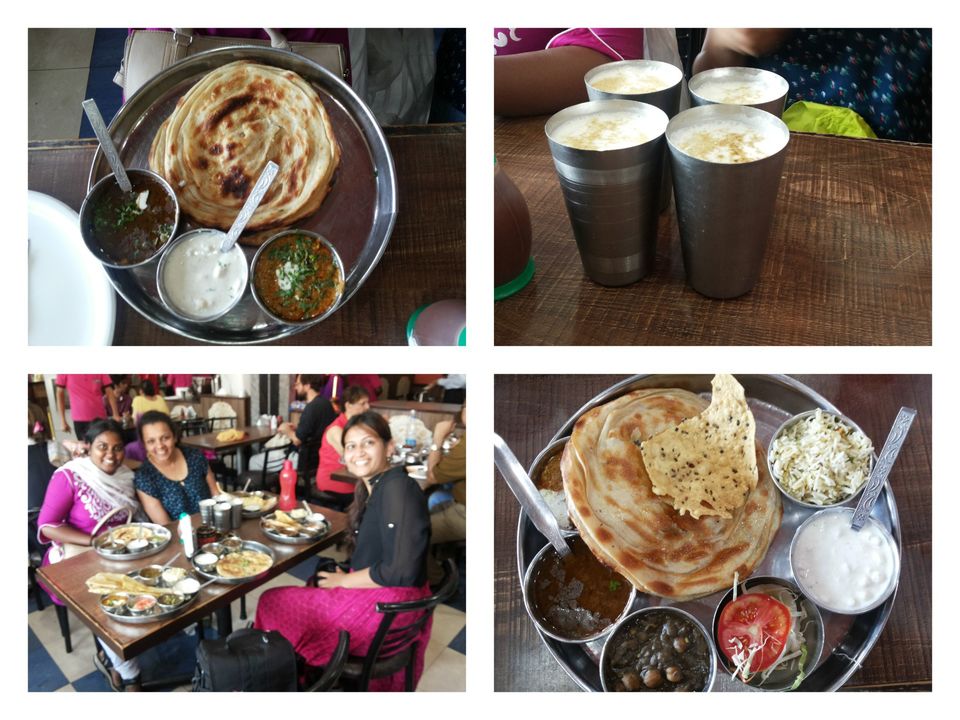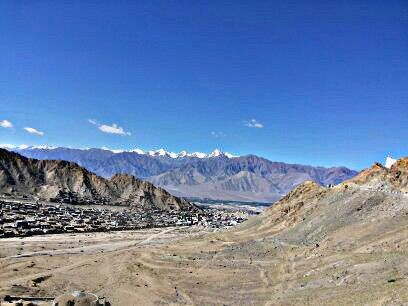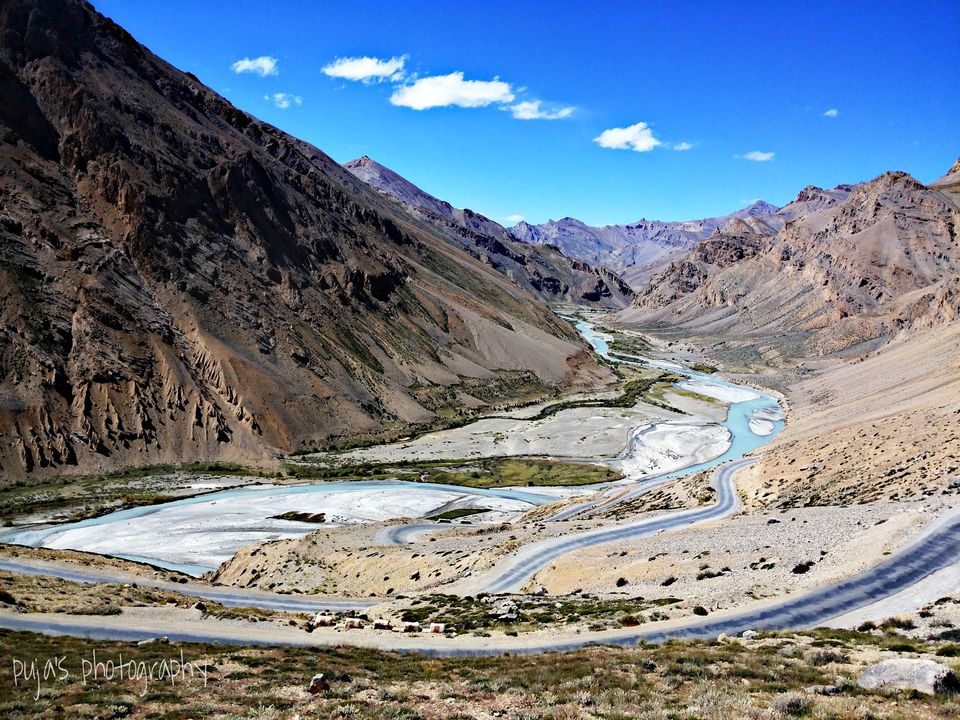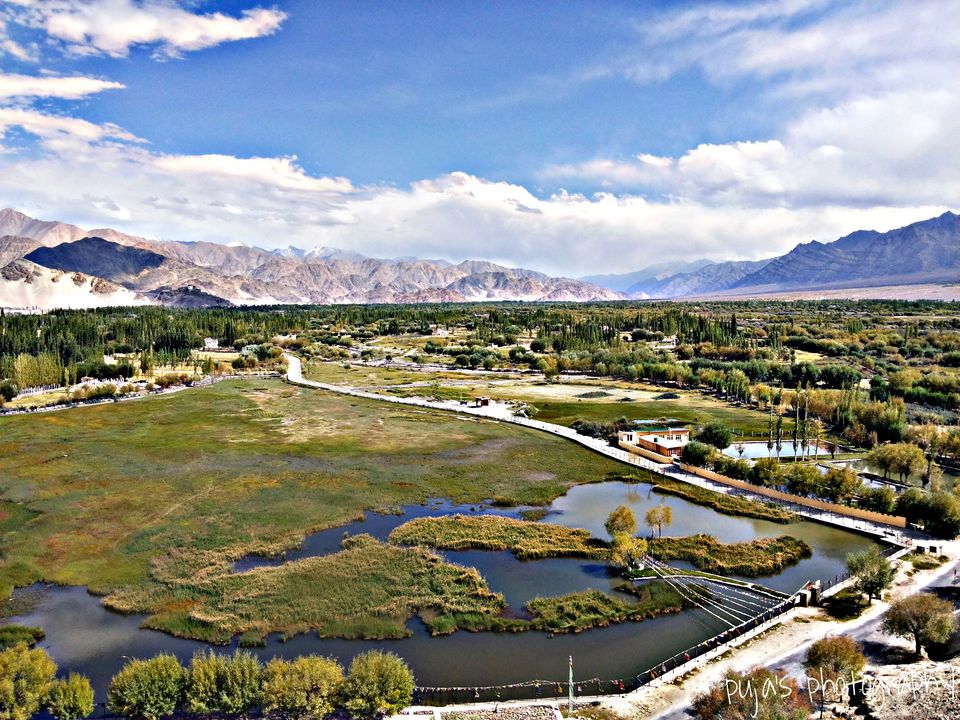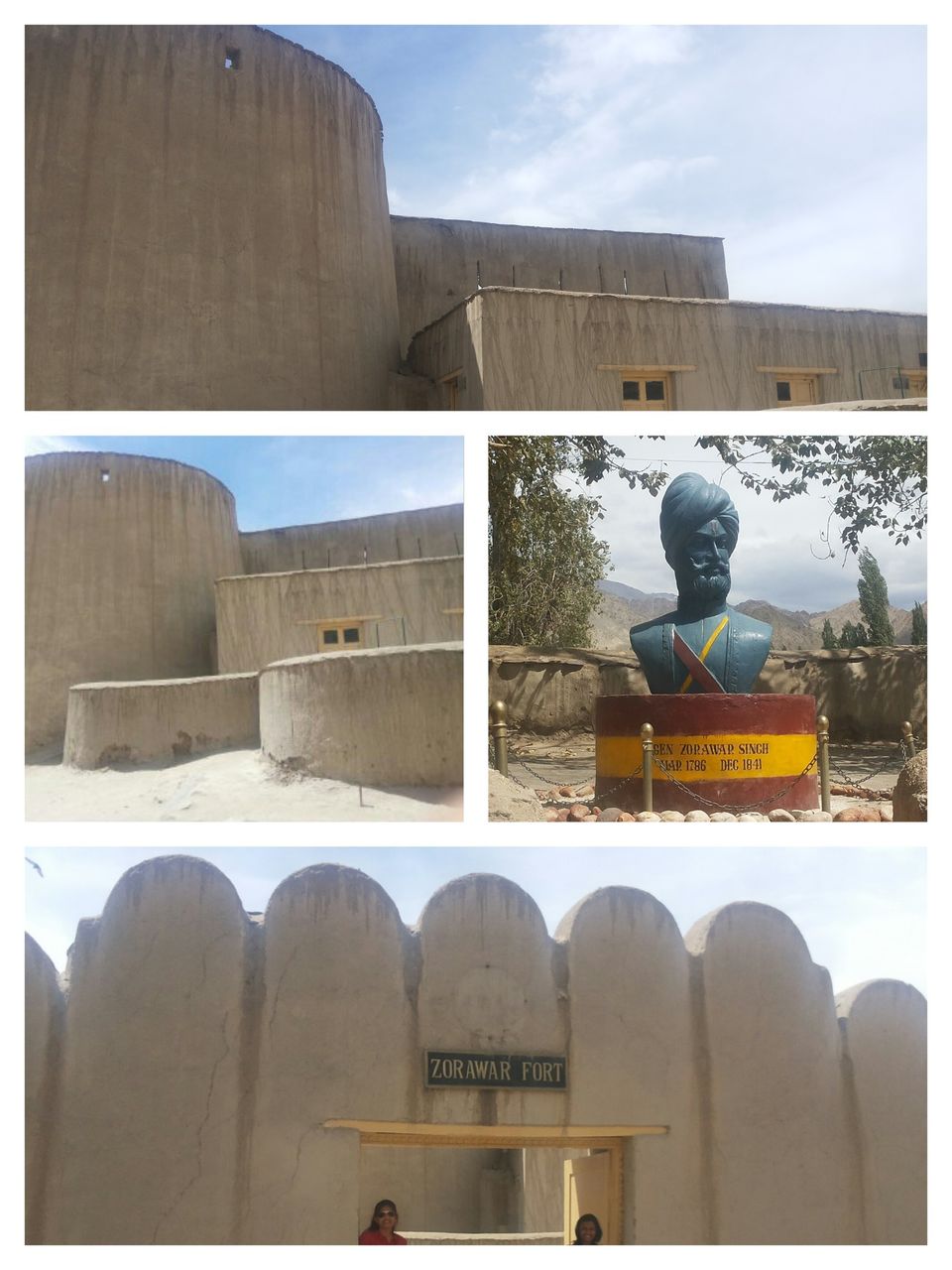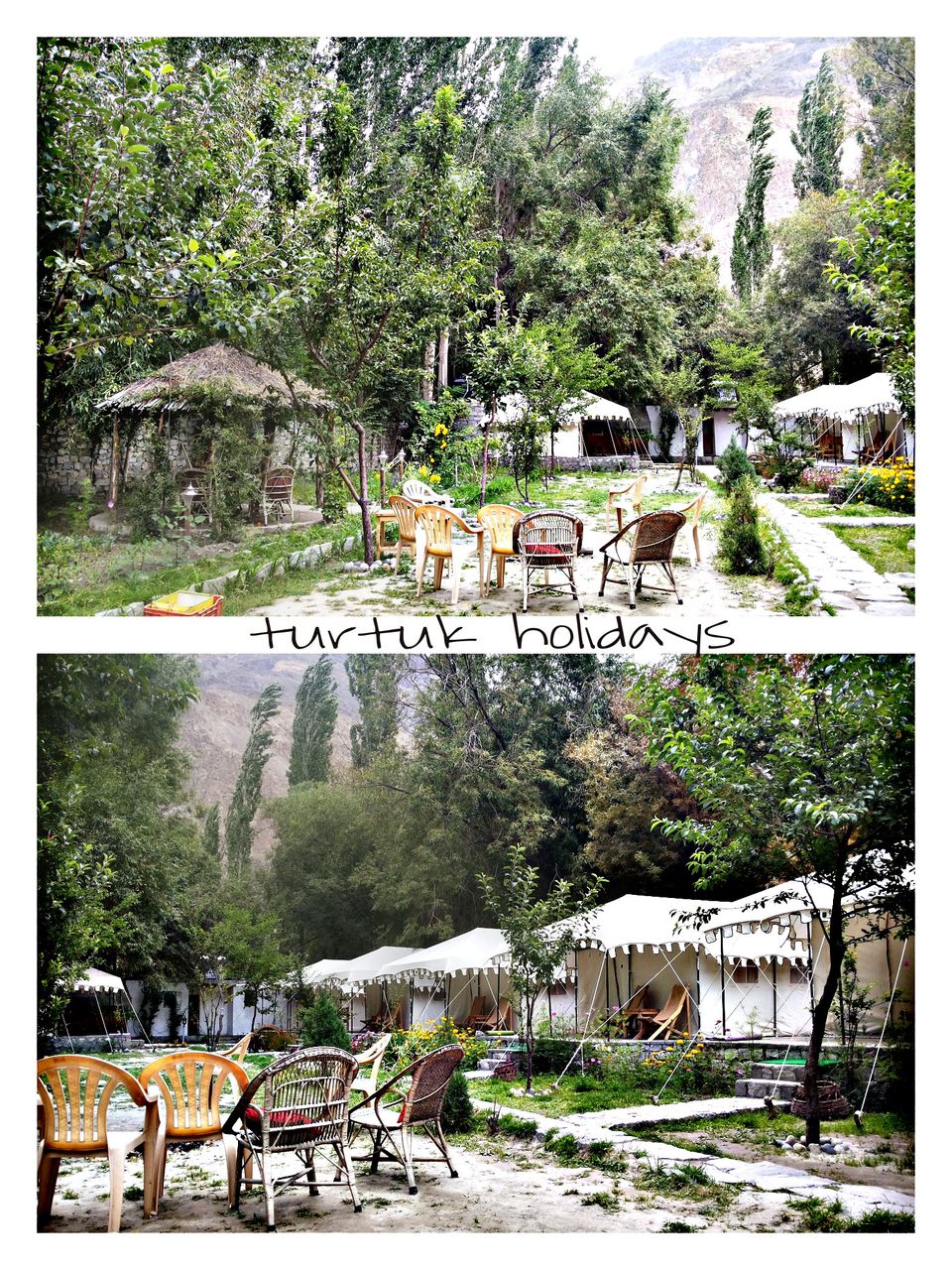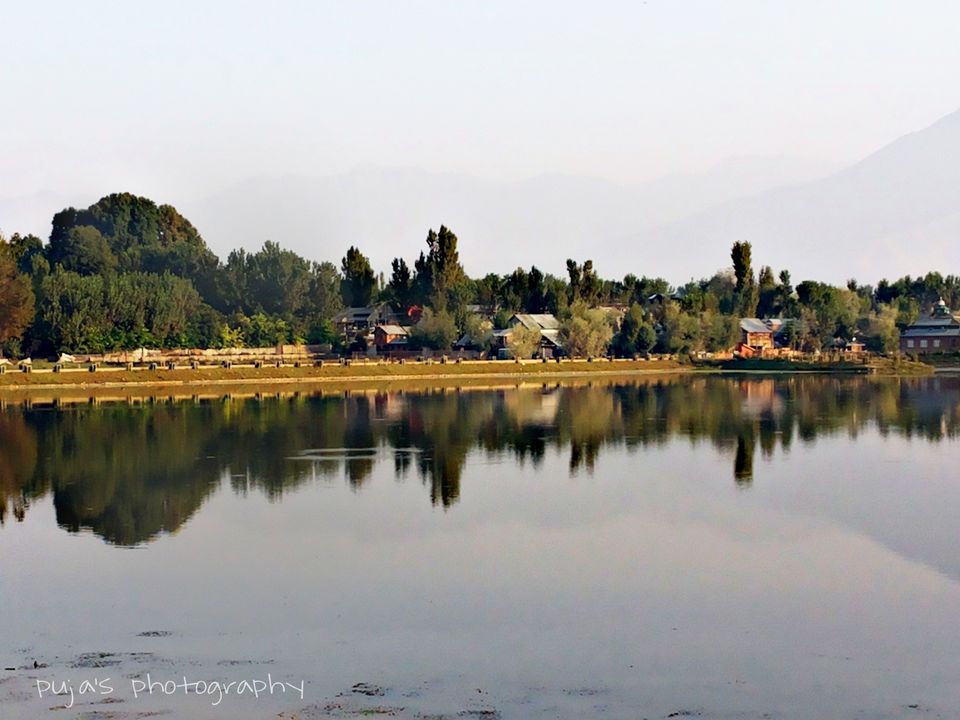 Finally got Leh'd with an unforgettable, adventurous trip, visiting beautiful villages, war memorial, Himalayan valleys, monasteries and more. because of this trip I could explore picturesque, serene, mesmerizing beauty of Ladakh and wonderful landscapes, the awe-inspiring countryside of Ladakh.
The beauty of the bare, brown mountains framed against an azure, clear sky, snow filled peaks of mountains with the cold weather is an experience of a lifetime.There was a convoy of 8 cars (5 puntos, 2 lineas, a safari, royal Enfield) driving over the roads ways of 11 states in 20 days, making 19 people came together from different cities for this expedition.States travelled thru - Maharashtra, Madhya Pradesh, Rajasthan, Punjab, Jammu Kashmir (Srinagar, Leh Ladakh), Himachal Pradesh (Manali), Chandigarh, Harayana, Delhi, Uttar Pradesh (Agra), Gujarat.
Detailed Route: Total 6932 Kms.
Day 1- Started from Pune at 3am driving over Ratlam(Madhya Pradesh) highways reached to Chittorgadh(Rajasthan) at 10pm.did drive for 1000 kms on day 1 and had rest of 6 hrs in RnB hotel.
Day 2- Left Chittorgadh at 6am. Had delicious breakfast at Royal Heritage Hotel Kishangarh.Reached Hanumangarh by 8pm. Had delicious food and wonderful stay at Rajvi Palace Hotel, Hanumangarh.
Day 3- left Hanumangarh in morning and reached Amritsar(Punjab) by1pm. Saw the beautiful Golden temple, Jallianwala Bagh, had mouth watering and delicious Punjabi food at brother's dhaba and then went to Wagah border which is half hour distance from Amritsar to see "the Wagah border ceremony".Back from wagah border to Amritsar at Grant Hotel and then we all went to see the shine of the wonderful golden temple at night. ate at langar at temple, spend a lot of time at temple till 1.30 am taking photos, went back to hotel at late night around 2am.
Day 4-- from Amritsar, the journey began towards Patnitop---from Amritsar few more members joined this convoy with 1 punto, 1 linea.-- Kashmir hill station-.Had stay at Patnitop.it was cold and foggy.Did not get time to explore Patnitop.
Day 5 and Day 6-- from Patnitop to Jammu railway station to take the Royal enfield bike which was transported from pune to jammu, from Jammu to Srinagar --landscape changes once we cross Banihals, thru the Jawahar Tunnel-India's longest tunnel, Paddy fields take over from maize,then finally reached Srinagar(Jammu kashmir).
Srinagar is so beautiful and calm.we were given a warm welcome by Dr.Shah a member of Fiat Forum with "tasty Kashmiri Kawah" and snacks.Saw Pari Mahal in evening and saw the beautiful sun set at Dal lake,stayed in New Jersey Boat houses at Nagin Lake.Early morning saw Sun rise @ Dal lake mesmerizing and then Shikara Ride @ dal lake was relaxing with some shopping of small shikara key chains. after this Shopping in Srinagar for Apricots,jackets, sweaters.
Day 6-- from Srinagar to Sonamarg, Passing over the roads one can see the beautiful mountain started to freeze now. The 440 kms long highway passes through the mesmerizing valley of Kashmir and Sonamarg, One of the most interesting part of this road is that it runs right next to LOC.we were awed by the beauty of Kashmir, meadows of gold. Beautiful in every terms, Sonamarg is a place that will take your breath away. Presence of Army is so heavy in this area.Had a warm rest @ Sonamarg in sonamarg hotel,Srinagar - Sonamarg [85 Kms]
Day 7- Left Sonamarg early morning, the convoy of cars started to drive the first high altitude pass on this road, Zoji La located at 11,640 ft. Sonamarg - Zoji La - Drass [62 Kms]Drass - Kargil [58 Kms] Kargil- Mulbek - Namika La - Fotu La - Lamayuru [110 Kms]Lamayuru - Hangro Loops - Nimmu - Leh [125 Kms]
Passing thru the difficult ZOJILA- The Zoji La is a mountain road between Kashmir and Ladakh and it looks like little more than a dusty pathway through the western Himalayas.But it's a lifeline that keeps the people of Ladakh in touch with the rest of the world,The nine-kilometer stretch of road meanders over the mountain at 3,528 meters, with no barrier on one side and just the hard rock face on the other.
Cross mighty Zojila and had maggi and reach Drass, the second coldest place on the planet. there is heavy army security.Located on the road from Drass to Kargil is the Drass War Memorial, built in the memory of soldiers killed in the 1999 war. It is a must visit for every passing Indian.saw the war memorial and had break fast in army canteen. Cross Kargil,
Cross Fotu La (4107 M) & Namika La (3780 M) to reach the moonscapes of Lamayuru. This is probably one of the best drives of the trip.stayed at moonland hotel- lamayuru . Lamayuru is famous for one of the oldest Gompas. BSNL works throughout the highway, other network phones will keep getting and losing signal.
Day 8- After Lamayuru is the ascent of Hangro Loops. One should be very careful while driving here as these 18 loops are very steep and sharp.
From Hangro to leh with Zanskar Indus sangam at Nimmu, Magnetic Hills/Gravity Hill. we did experience the magnetic properties that attracts and pulls the cars up the hill. then comes Gurudwara Pather Sahib enroute, amazing landscapes.. bare mountains, clear sky and cold breeze blowing during the sunny day.Reached Leh at 3pm. Stay was at Jhorchung. did rest and then went for shopping--Leh market-..... did get leh flags for friends, sweaters, t-shirts. to get acclimatize to the altitudes had rest at Jhorchung.
Day 9-- From Leh,did drive over the mighty Khardung La (5602 M),the highest pass, had photosession there and then drove into the verdant Nubra Valley. Reach the base of the valley at Khalsar. Here the road forks & the broad valley get divided into two distinct parts by the Shyok & Nubra Rivers. Drive via Diskit & Hunder to reach Turtuk area at the north western end of the valley bordering the Balti province.reached Turtuk at 10.30 pm.
Had stay at "turtuk Holidays resort"-excellent tents.The furious shyok river flows backside of turtuk holidays and a distance thrumming sounds emanated from it. Shyok is roaring, jade green torrent as it rushes to converge with the mighty Indus in Pakistan.Turtuk, a nine hour drive from Leh--- has no mobile signal except a few distant places where u get
BSNL signal.no electrical supply thru out day,electricity is available only from 7pm to 11 pm.its too cold at night in the month of August.
Day 10- Turtuk- local village tour of turtuk- had delicious breakfast with apricot juice in morning provided by turtuk holidays resort where we stayed is surrounded by towering mountains on all sides and is set on the banks and confluence of the Shyok River and stream that surges through the valley.Turtuk holidays resort is cosy, Swiss-style tents with attached, tiled bathrooms and running hot water. evening bonfires keep the chill away. Hammocks swaying in the breeze, the gurgling of the river, the crisp crackling of the bonfire – that's what we have to offer you at Turtuk.The resort is tucked away from the hustle and bustle and relax,. Walk in & around the villages interacting with the warm & hospitable locals, Long walks to discover the amazing fauna and flora of the valley,treks to view snow covered Himalayan peaks,experiencing some of the local culture and traditions,Surrounded by appleand Ap ricot orchards, enjoyed the fresh apricots directing from apricots trees, fresh apples.after lunch, we had a walk to Tyakshi post, Turtuk at the Indo-Pak border was a dream come true. while walking the shyok river flows from one side and other side there are huge mountains,there were bunkers and armed forces around.The mesmerizing beauty around makes you feel in heaven.The village was acquired by India beating Pakistan in the 1971 war.there are army people on rife, there is an army school in turtuk providing education to the children of turtuk.Evening we all played cards, did relax and had bonfire at night and had loads of fun by playing dumsharas,acting out difficult movies.
Day 11- again Turtuk. walked thru the village again to see turtuk monastery, polo ground.ate again apricots.enjoying the beauty of turtuk village, fields...taking photos of local people...sweet kids going to school.then enjoyed a traditional Balti meal.was amazed by the hospitality given by turtuk holidays staff, delicious food..turtuk is calm, quiet, peaceful....you feel so relaxed as u r completely disconnected from the rest world and just enjoy the mother nature's beauty..
DAY 12- left turtuk early morning and drove back to Hunder & Diskit.saw Diskit Monastery, the largest and the oldest surviving monastery in Nubra Valley,reached khardungla around 6 pm, its was freezing,extremely cold.reached Leh by 8 pm and again stay at jhorchung.went to the Leh market and had dinner at lamayuru hotel.
Day 13-- Day for Leh tour:1)- Saw the Zorawar fort.The Zorawar Fort at Leh is a reminder of the legendary Gen Zorawar Singh's military exploits.2)-Shey palace-The Shey Monastery or Gompa and the Shey Palace complex are structures located on a hillock in Shey, 15 km to the south of Leh in Ladakh.The main Shakyamuni Buddha statue in the monastery is a 12 metres icon covering three floors of the monastery.there are beautiful scenic views of the indus valley from the shey palace.Perched on top of the hill, the monastery commands panoramic view of the surroundings of Thikse, Stakna, Matho, Stok and also Leh.3)-Rancho school--three idiots wala... in this school where sections are named against different passes for example--zojila section.... there is ''three idiot wall'' to remember that the movie was shot in this school...rancho coffee where we had snacks. 4)-Hemis-The monastery of Hemis is situated on a green hill, surrounded by spectacular mountains. Hemis is situated around 45 kms in the south of Leh on the west banks of the Indus river. The Hemis monastery is the biggest and very richly endowed monastery of Ladakh. Impressive and intriguing, there is a huge Lord Buddha at the top of hill from where one can visualise the complete hemis monastery.5)- Shanti stupa- top the hill there is shanti stupa which is beautiful and large.
back to Leh --Jhorchung hotel....dinner at our favourite Lamayuru hotel...good food...
Day14- from Leh to PANGONG TSO (4250 M).Drive to one of the most fantastically located, beautiful and biggest lakes of Ladakh. 3/4th of the lake is in China and 1/4th is in India. Leh to Changla pass to pangong tso....Reached pangong lake by 2 pm and enjoyed the lake's beauty...it was calm, serene, a life time experience. there is eminence peace in that environment...no words to to describe the beauty of pangong lake.different shades of this lake mesmerise you... took so many photos... posing for individual photos,groups.
Day 15- from Leh---begins the other side of journey----the Leh-Manali ways---This highway is a high mountain road, 479 km among the Himalaya mountain range. It passes through some of the worlds highest mountain passes in the world,Uncertain weather, high altitude, no roads, extreme cold and no civilization for miles make this a very treacherous tracks. One should always check their vehicles are filled full with fuel.
Leh to Karu-- Tanglangla pass world's second highest pass...there was snow at the peaks of the mountains in september....too cold...one will always remember the GATA LOOPS...--Sarchu---welcome to HP/himachal Pradesh....--Baralacha la- Darcha --Jispa and finally stay at Keylong..the experience of going over this highway is unforgettable... difficult , tough roads to drive... some where there are no roads...work in progress to clear the landslides by BRO/border roads organisation....there is water crossing...cold freezing weather.this route is famous for cycle riders, trek.bide riders...
Day 16-From Keylong to journey begins towards Manali...the most awaited route comes now ROHTANG PASS....snow filled mountain peaks...damn cold....and magnificent drive and just beautiful....tooks alot of snaps in my mobile. reached Manali by 3pm.... stayed at Manali logde...had amazing view from the hotel.then went to see the Hidimba temple and then again shopping at Manali market.
Day 17- From Manali to Chandigarh railway station to transport the bike of one of our trip member to pune- Karnal...had stay at karnal.
Day 18- Karnal to Delhi.... then passing over incredible highways of yamuna express......then reached Agra by 5pm to see the TAJ MAHAL---one of the seven wonders of world.....from Agra now time to move for journey to return home... From Agra to Jaipur and stay in jaipur.
Day 19- From Jaipur to Ahmedabad... driving over incredible highways of Rajasthan ----passing thru Udaipur and reaching Ahmedabad at night for stay.
Day 20- From Ahmedabad to sweet home sweet journey...it was nostalgic as the last day of our journey started, difficult to say bye to every one...... by end of this journey, all strangers at start, now became good friends of mine..I am thankful to Nisha Rao and Prabal kulkarni because of them I could be a part of this trip. Thanks to HVK sir and his team members to help and guide us throughout the journey regarding which routes to taken and helping in prior booking of amazing hotels for stay...without ur help this trip was impossible. You made it smooth and an amazing experience.