"Swameeeeeee!"
Does it ring any bell? 90's kids?How many of you grew up watching Malgudi Days?Most of you might have.But I haven't(I knowww!).I was aware of the book Malgudi days but didn't know about the show until we booked this place to stay for a weekend trip to Agumbe.
According to me monsoon brings out the best in nature.Do you agree?A little bit of rain makes everything look better. Not to mention the earthy smell!Best time of the year. One place that is great to visit during monsoon would be Agumbe.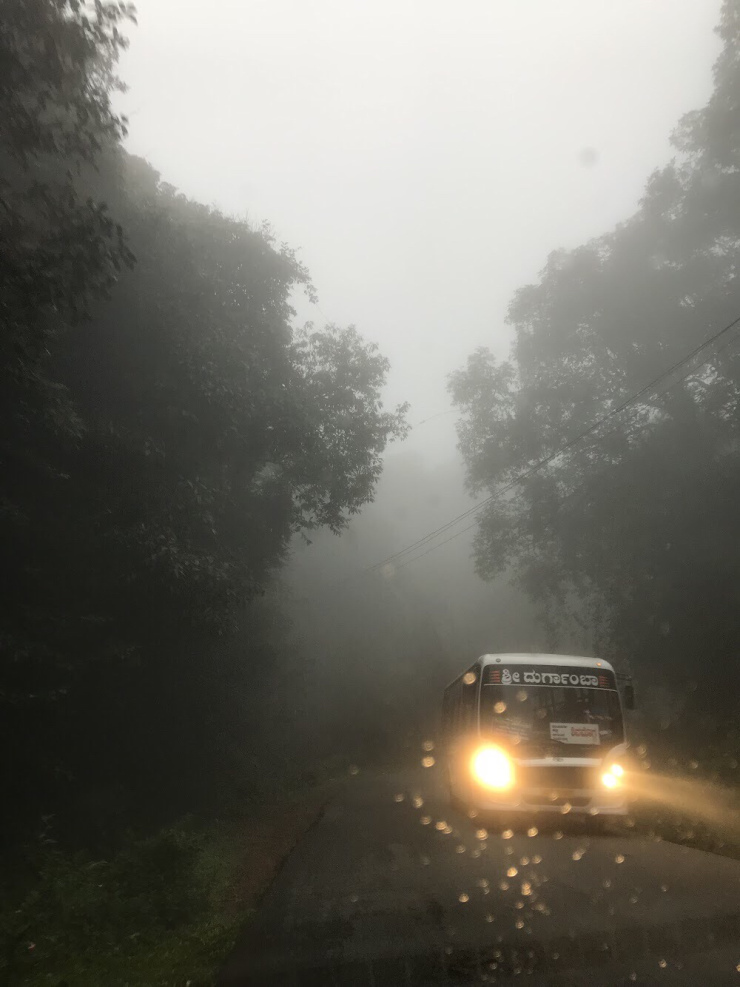 Agumbe. I don't know what that word means but I find it very captivating. It is a small village located in Shimoga district of Karnataka. Agumbe supposedly receives highest amount of rainfall in South India. It is know as Cherrapunji of South India.It is good for a weekend getaway.
So a couple of friends started early from Bengaluru on a Saturday morning. The route we took was Bengaluru-Haasan-Belur-Chikmangalur-Agumbe. Our first stop was Sri Chennakesava temple in Belur. This temple gives Hampi vibes.If you are into architecture and culture you will love this place. We spent about one hour here.
It was very sunny till now. Once you enter the Chikmangaluru region the climate changes. Mist and coffee estate awaits you. We made a quick stop near Bhadra wildlife sanctuary for second breakfast. There is a tiny coffee shop where you get lip smacking paddus. It was a good decision to have second breakfast because we didn't find many shops until Agumbe after this.
You are probably wondering why I was talking about Malgudi Days initially. I will tell you. The best thing about Agumbe was Doddamane. Lot of scenes for the iconic tv show Malgudi Days was shot here.
Trip to agumbe wouldn't be complete without staying at Doddamane . This place will fill you up with nostalgia. Probably remind you of your grandma's home. It is a really old house that is so charming. The host, Kasthuri ajji is very sweet and amazing. But please mind, she will not pamper you like regular homestay hosts. This place actually defines 'home' stay. One more bonus of staying here is you get lip smacking malnad food cooked by kasthuri ajji. Also one of the bestest herbal tea you can ever taste. Few things to keep in mind before booking this place, it is a very basic stay so carry your own towel and toiletries. There might be power cuts in the night and there is no power back up. Stay will be shared dorm rom kind and shared bathrooms too. There is nothing much to do after sunset except to sit on the porch and talk which we don't do these days so it will be a good change. You have to call Kasthuri ajji in advance to book the place. Can you believe they don't charge anything for stay and the food? You can pay whatever you wish while vacating. Yes people and places like this still exist.
We reached doddamane in the late afternoon. After checking in, we left to checkout the Agumbe lake which is very close to doddamane. The lake was almost invisible with mist and it cleared soon after we reached there. It was very beautiful lake with no people around. There is a sunset point close to doddamane. It offers beautiful view of the valley. No luck with sunset because of the mist covered mountains.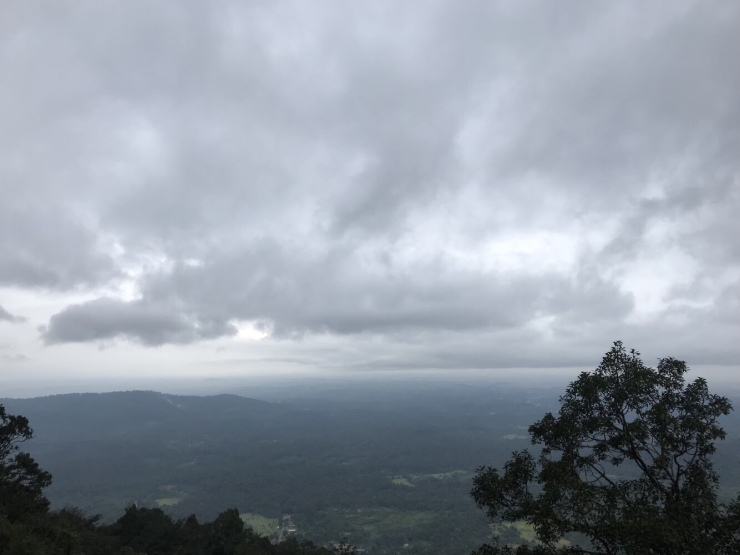 So after spending sometime at the view point we returned back to the home stay. The village is dead silent in the night. After some good home made dinner by ajji, we retired for the day.
We left Agumbe the next morning after a delicious breakfast by Kasthuri Ajji. She won't let you waste any food. She made me eat all the beans I picked out from my pulao. Now it is time to bid her good bye until next time.
We didn't have any particular agenda for today other than driving through some beautiful places. We took a different route while returning to Bengaluru. It was Agumbe- Hebri - Karkala - Kudremukh -Sakleshpur - Haasan -Bengaluru. Now I can vouch for this drive and say it is one of the best drives you will ever get to go. It is just green blanket all over this drive.
Kudremukh stretch was the best. It was raining throughout the drive and it made our route look really gorgeous. Only downside would be you cannot get down to pee anywhere in this stretch(personal experience lol). We made a quick stop at Kalasa to have a cup of chai whilst enjoying the view of endless tea estates.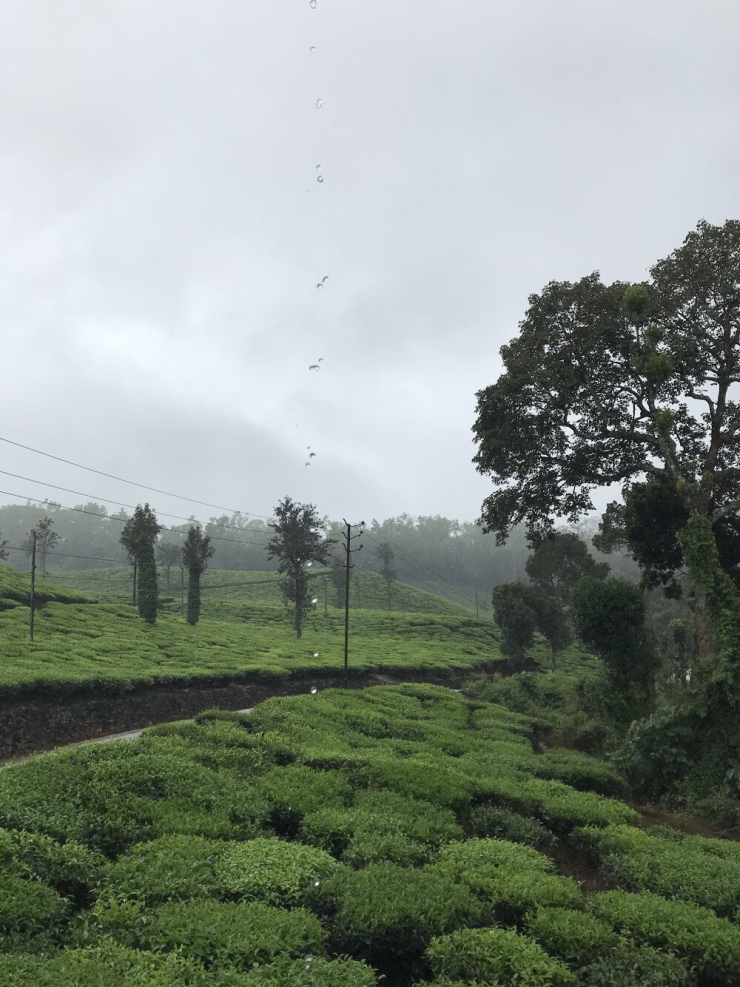 My Agumbe trip was pretty much a relaxing one. We covered very few places. But if you want to visit some more places during your trip , visit Kundadri sunrise point, Kudlu theertha falls, Agumbe Rainforest Research Center etc..There are few other basic homestays available in Agumbe but I highly recommend staying at Doddamane at least for a night.
Any other questions about the trip, drop me an email ????