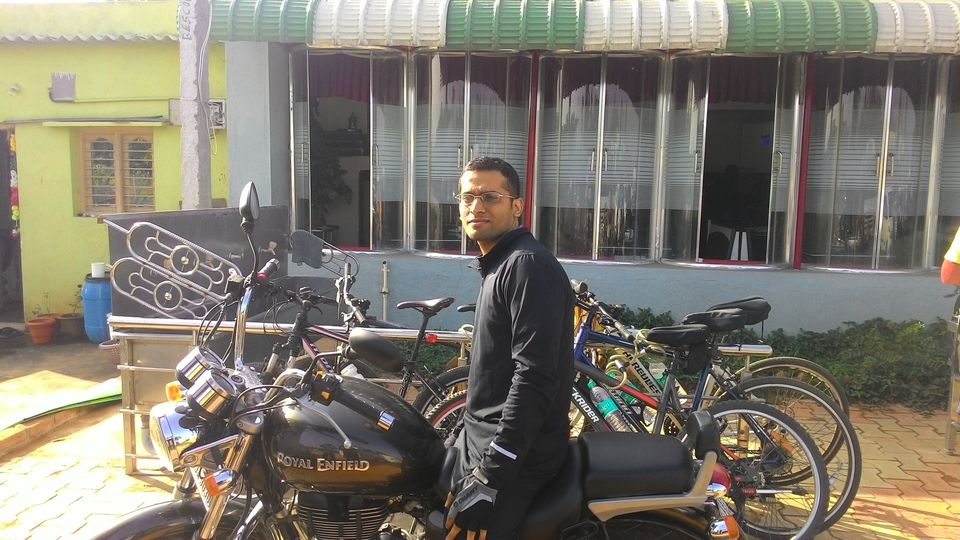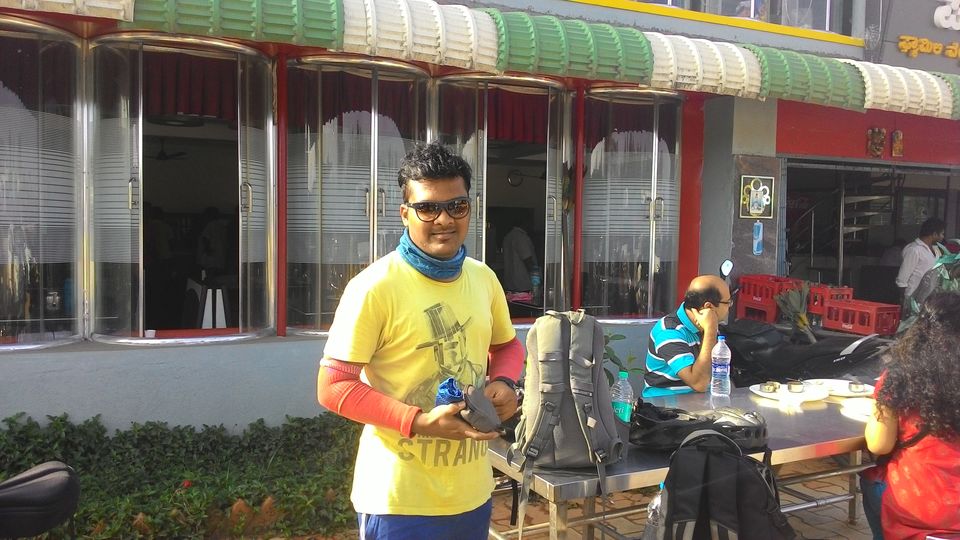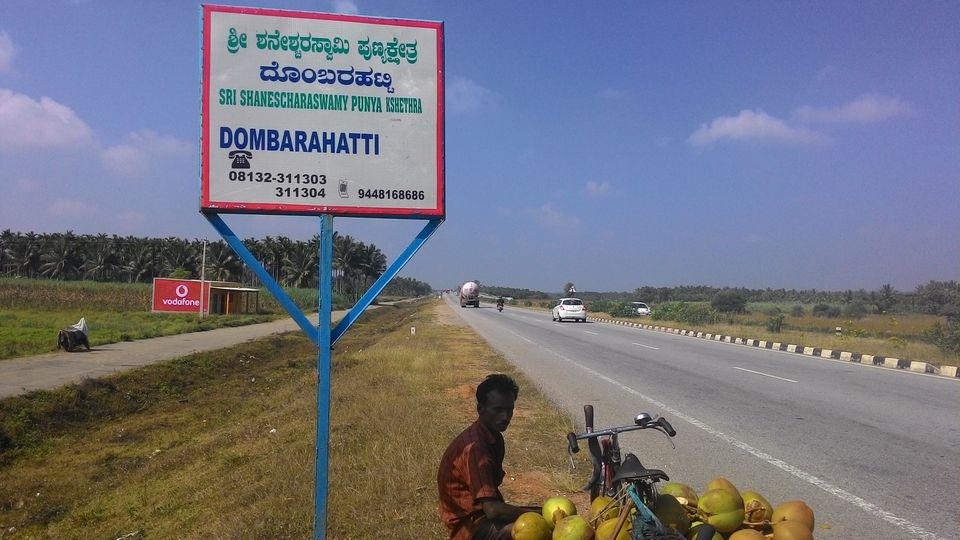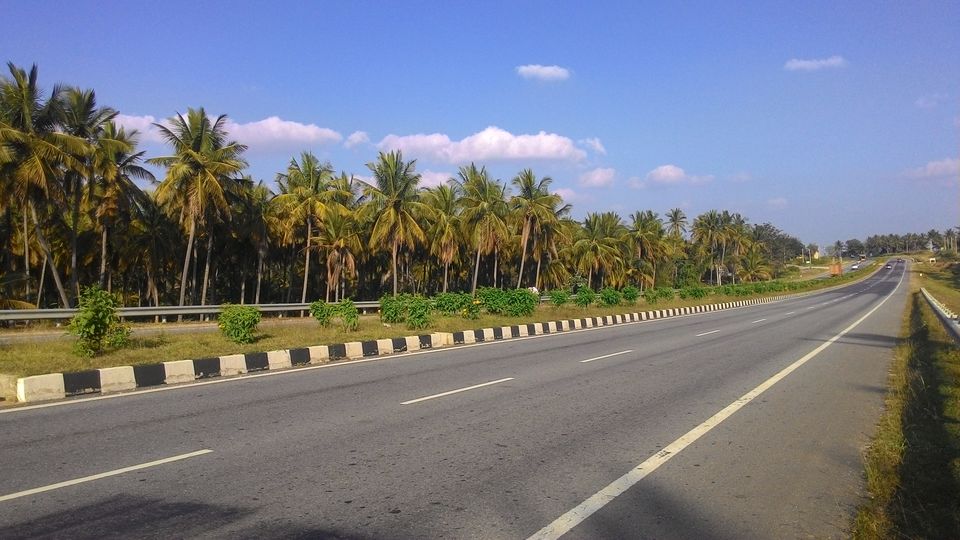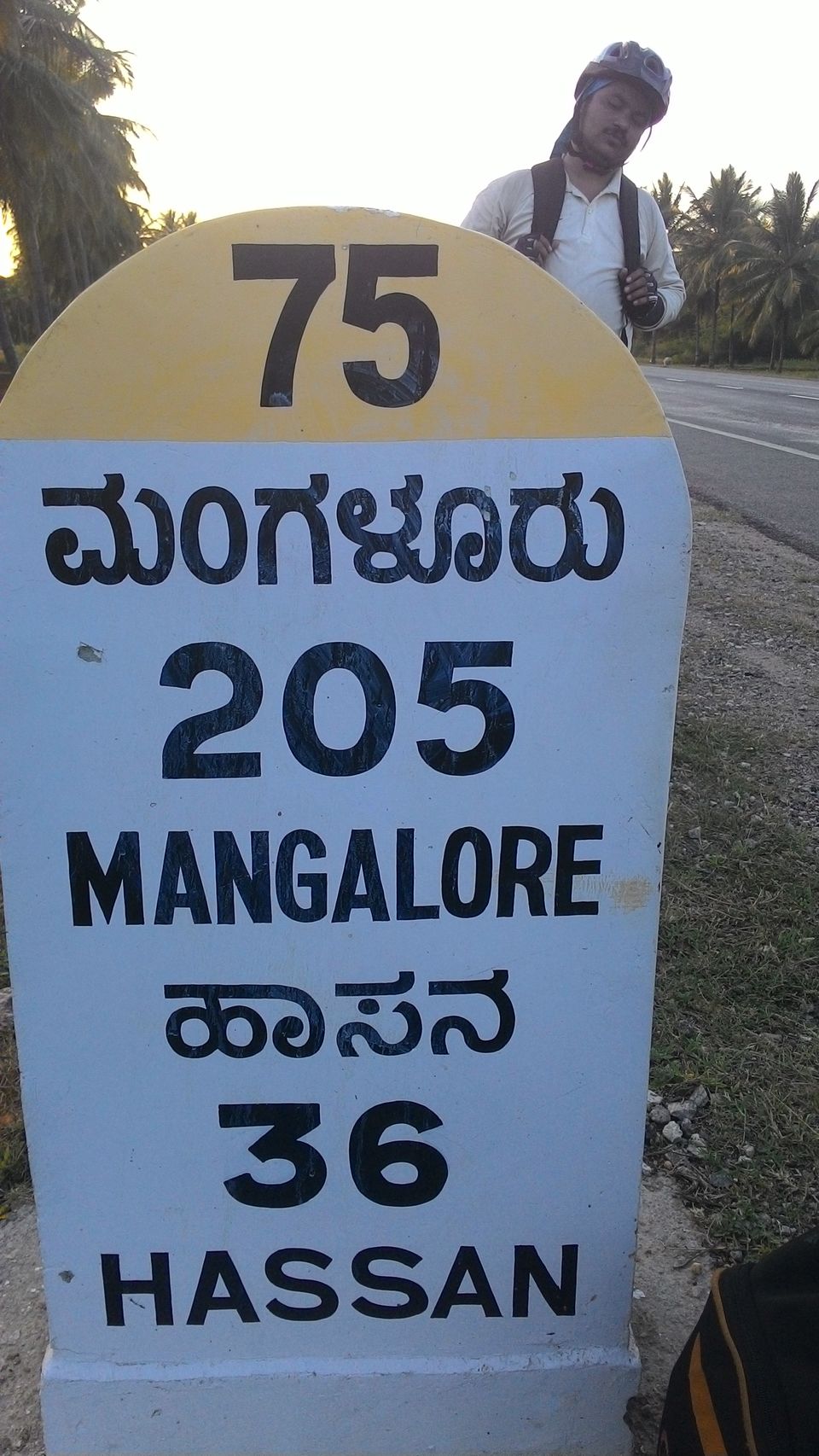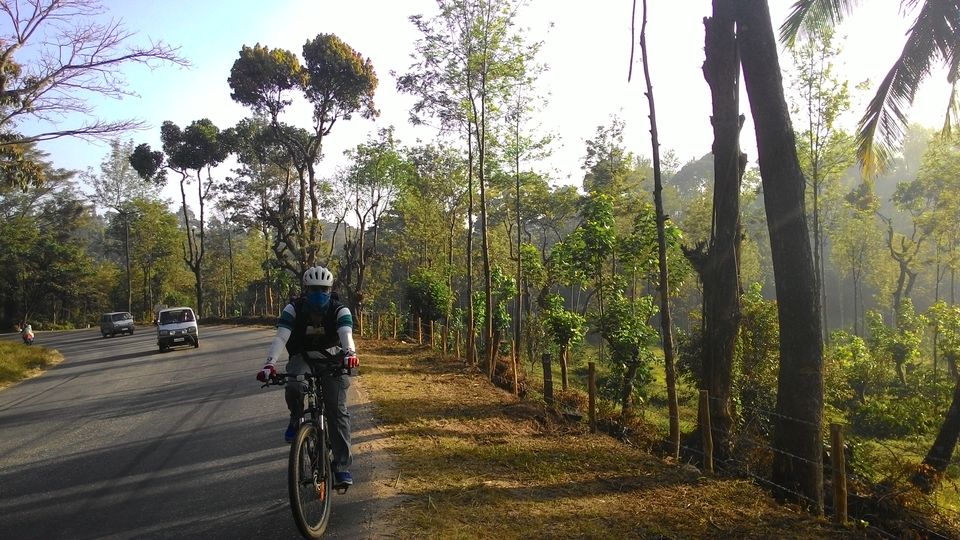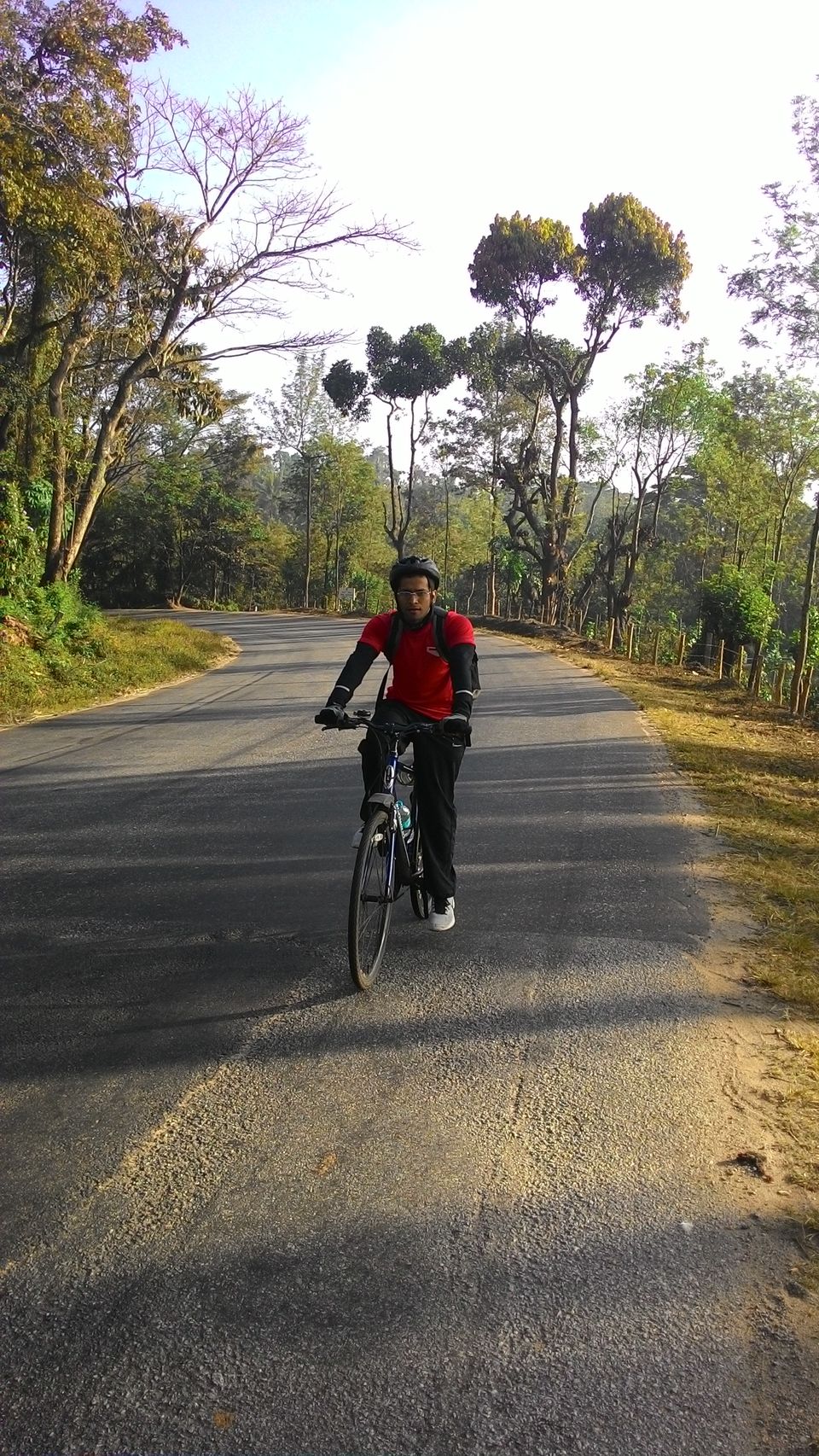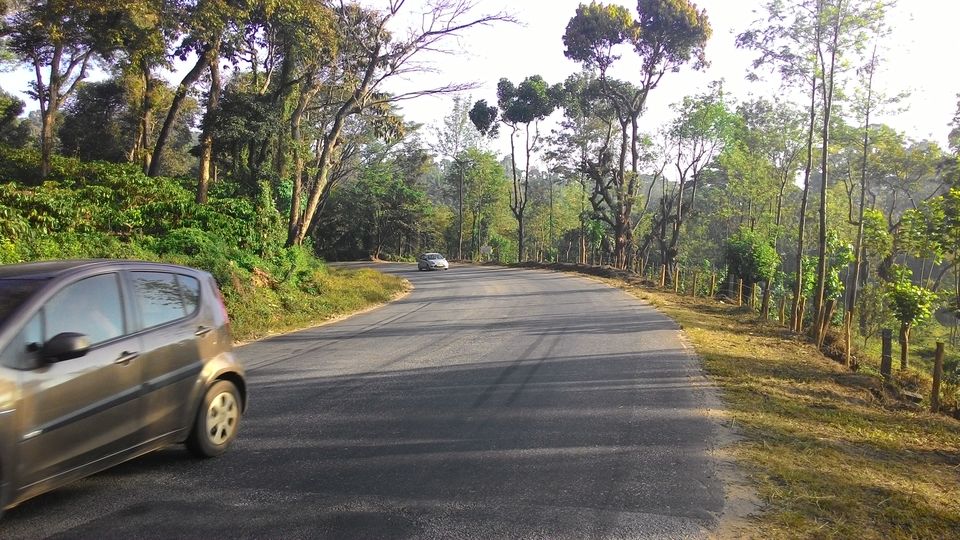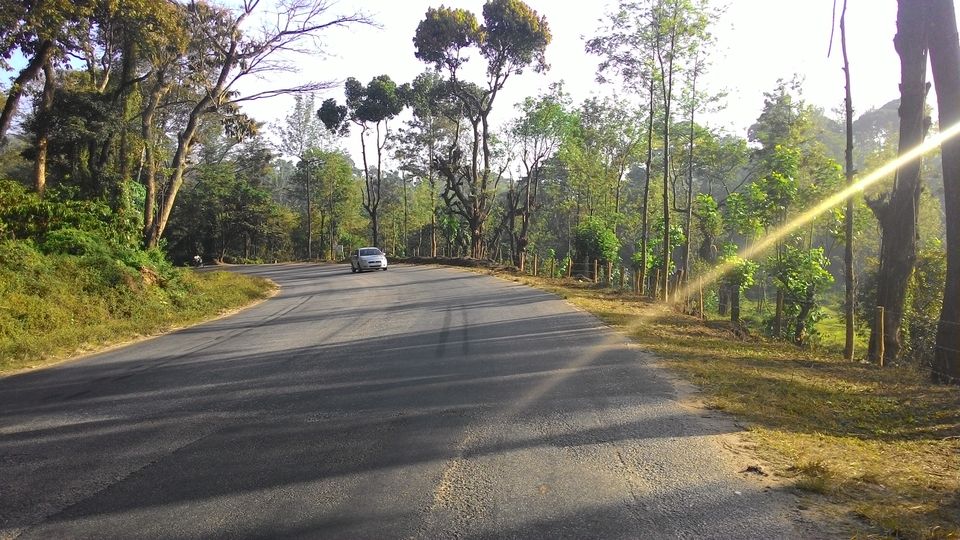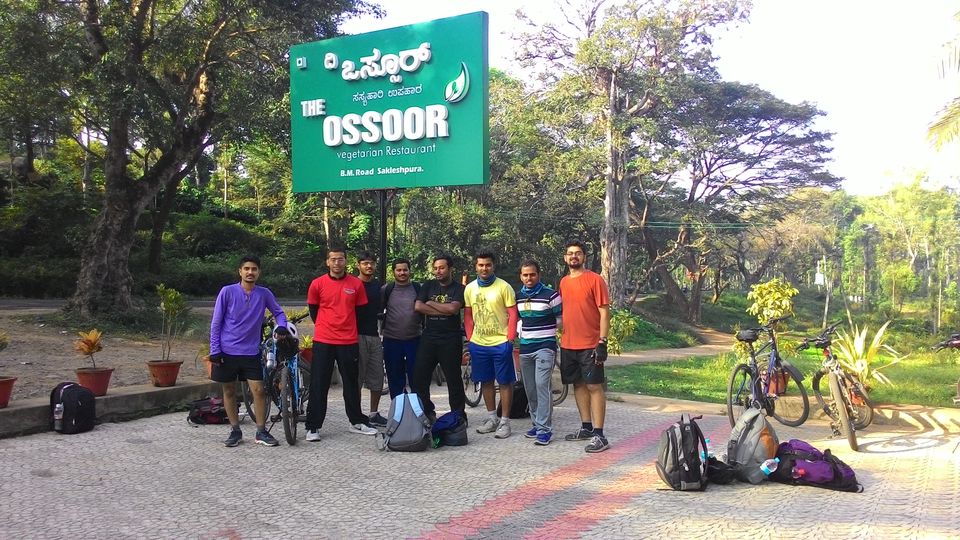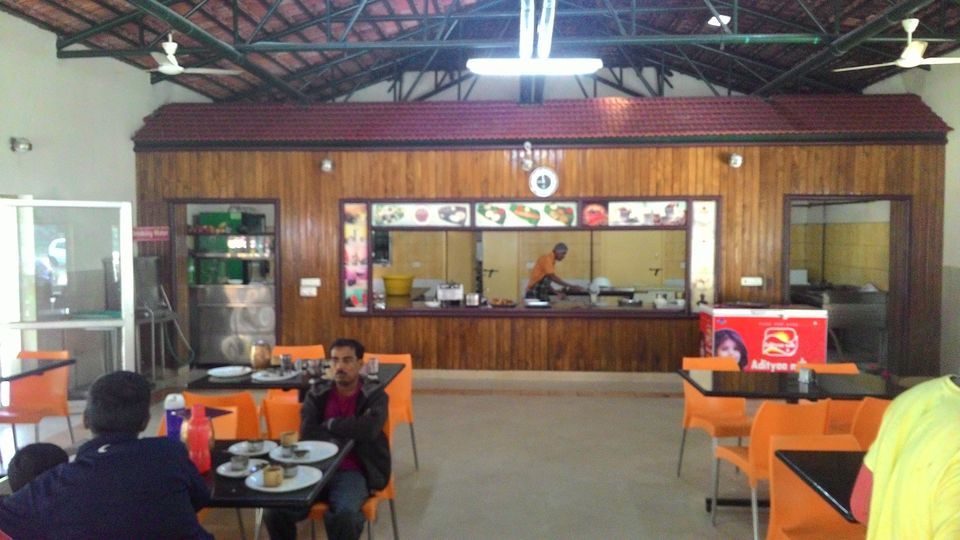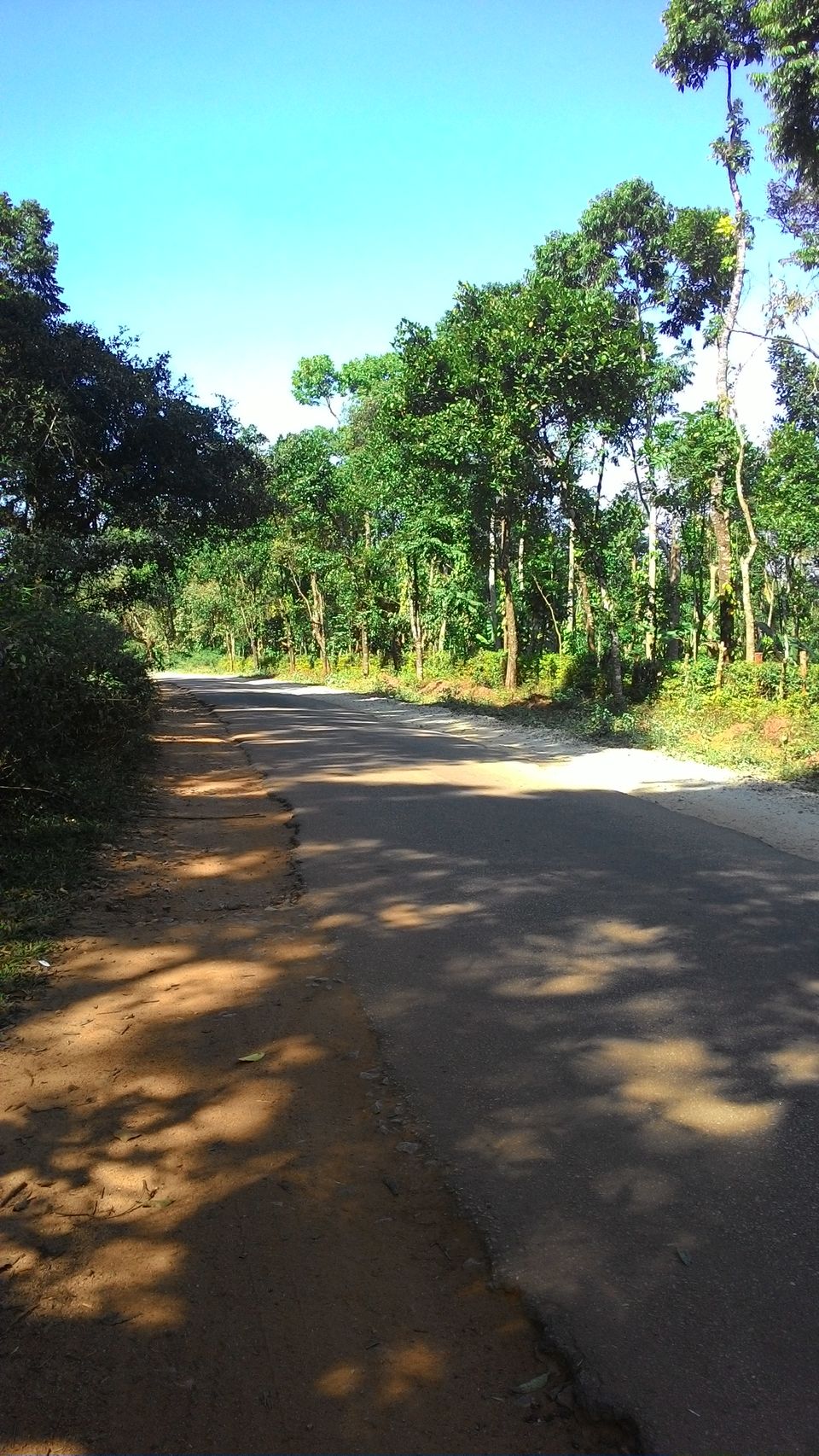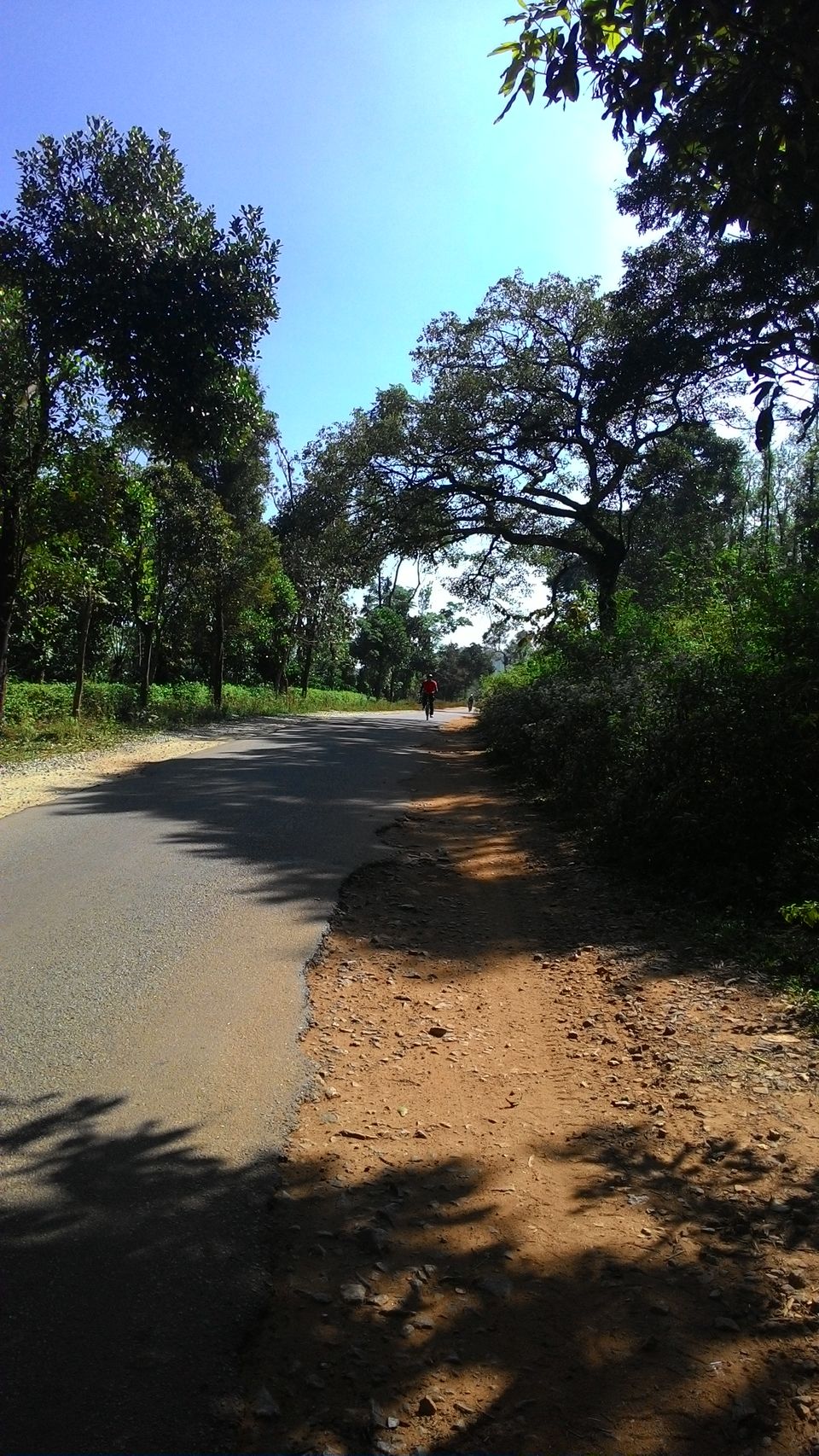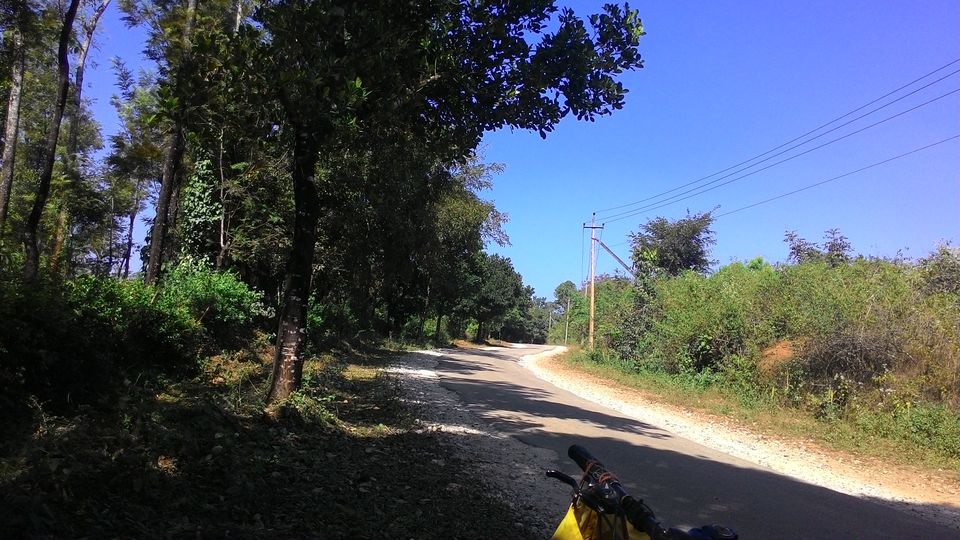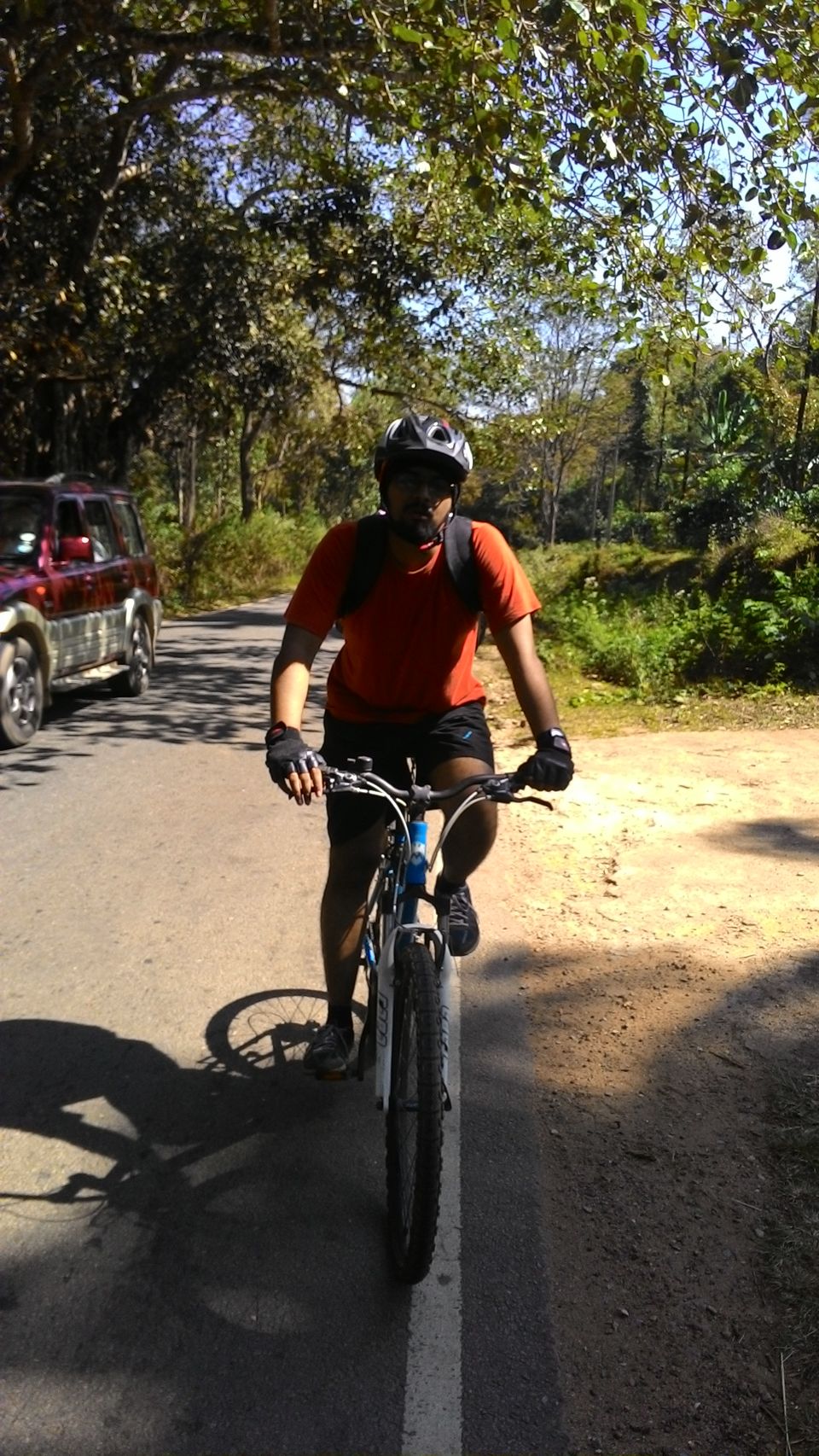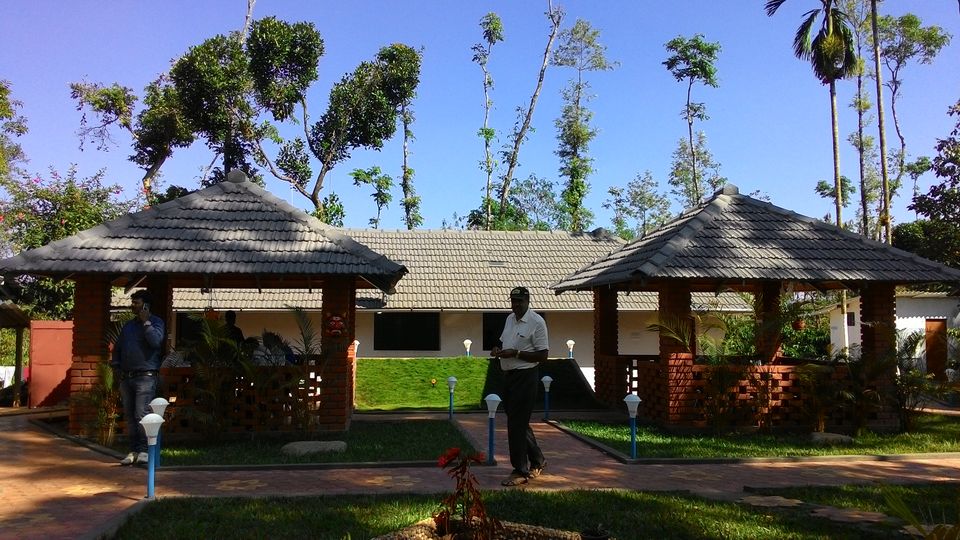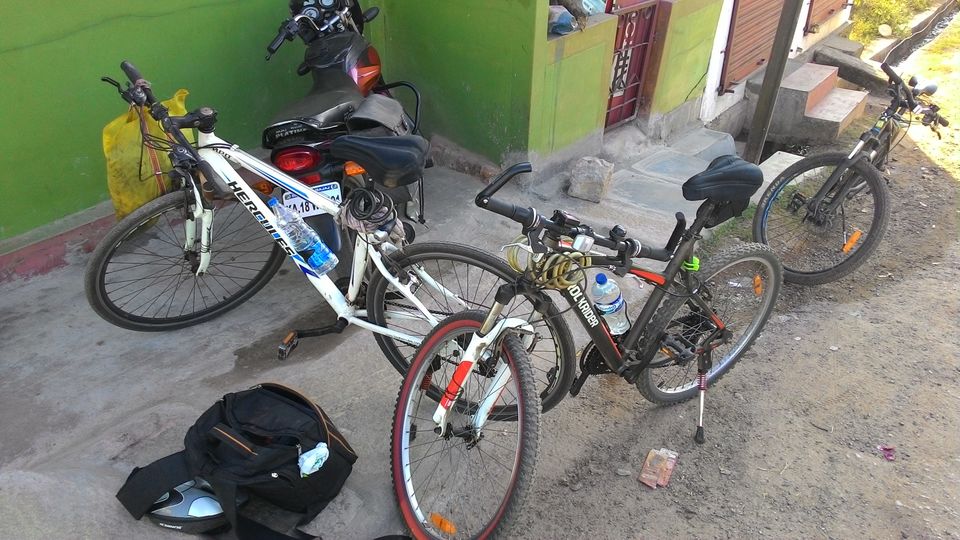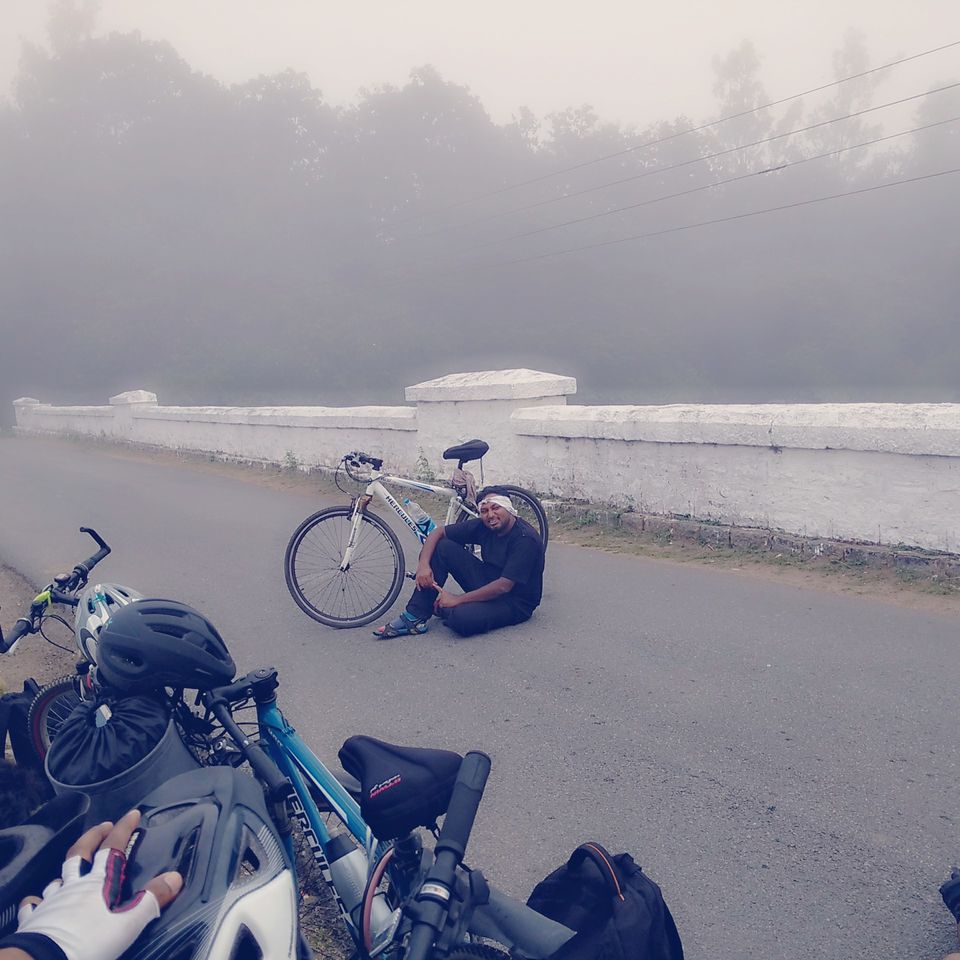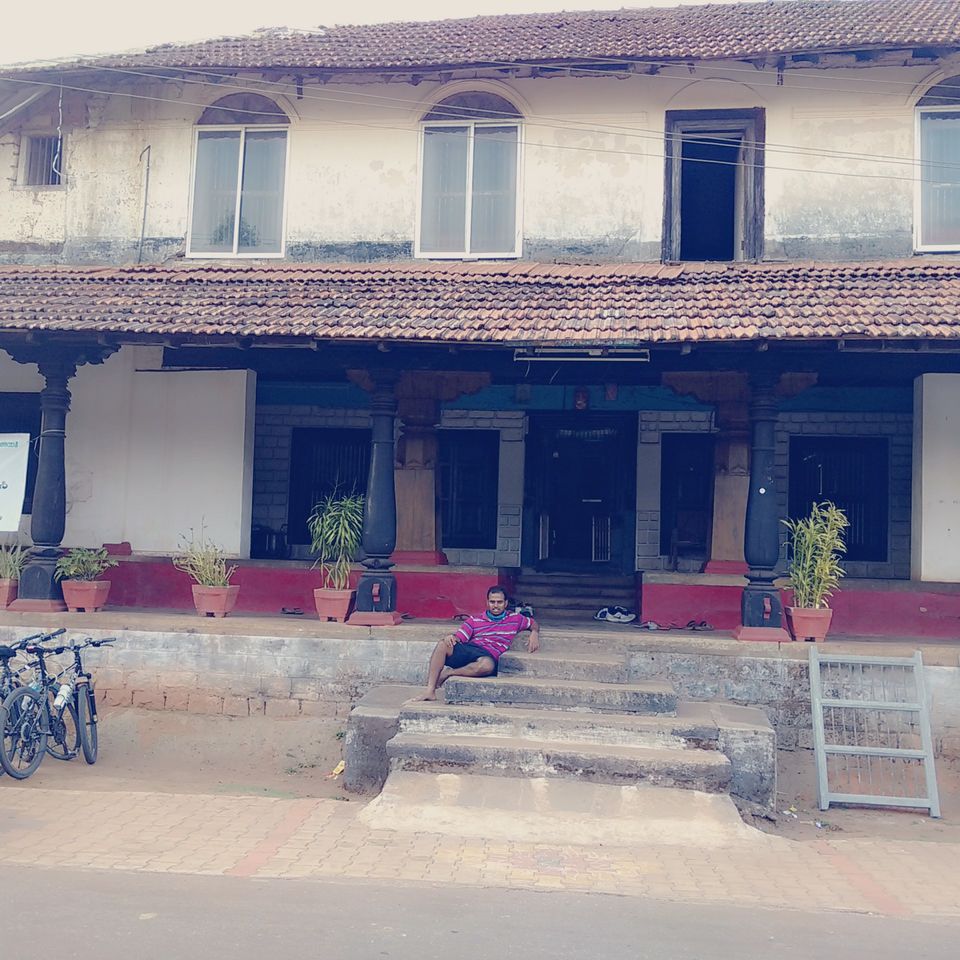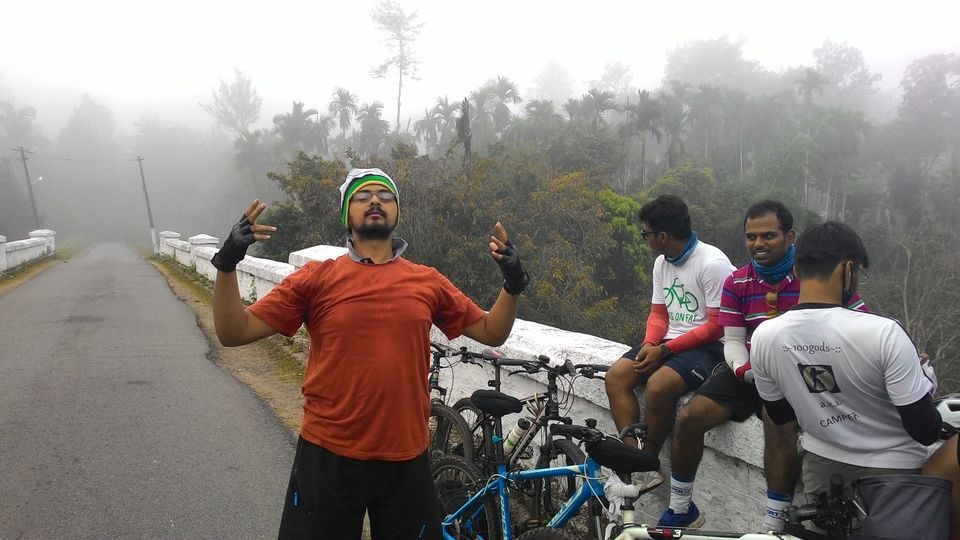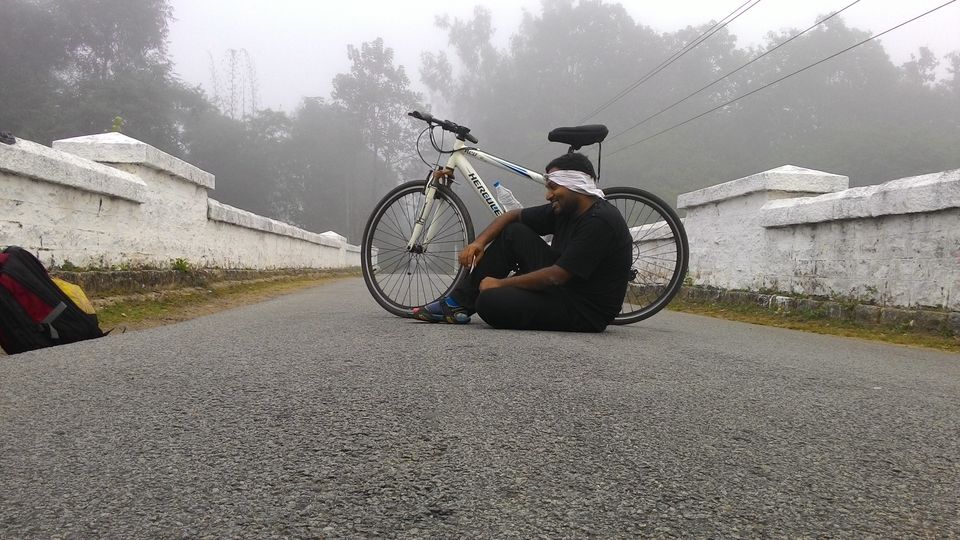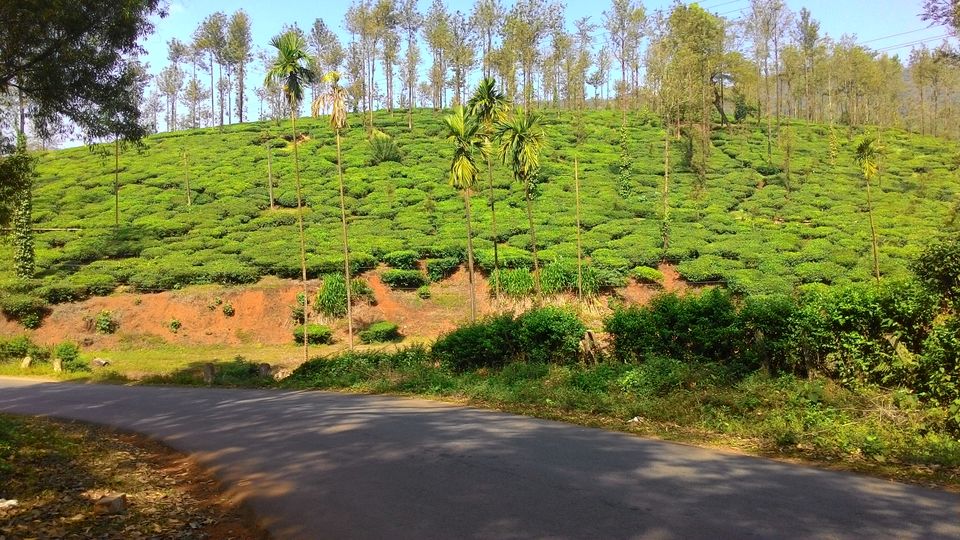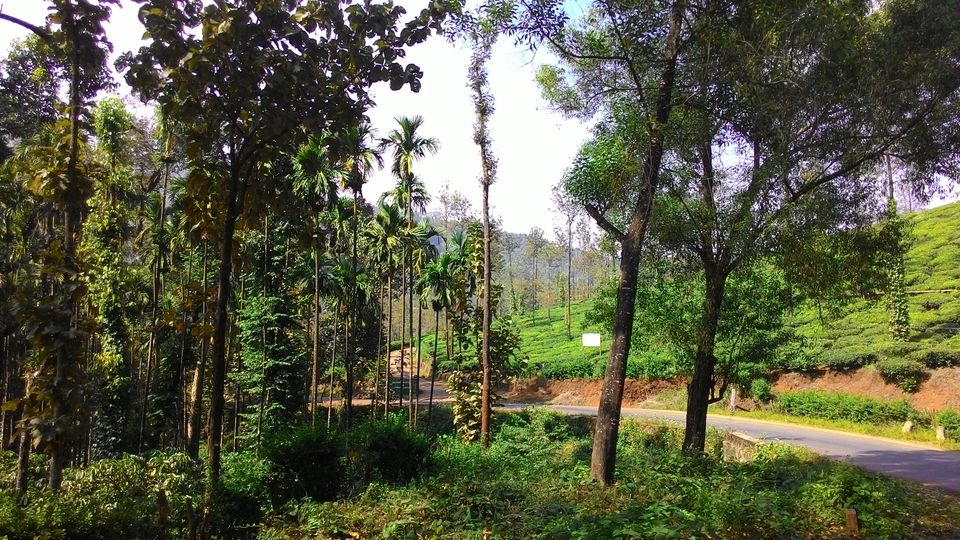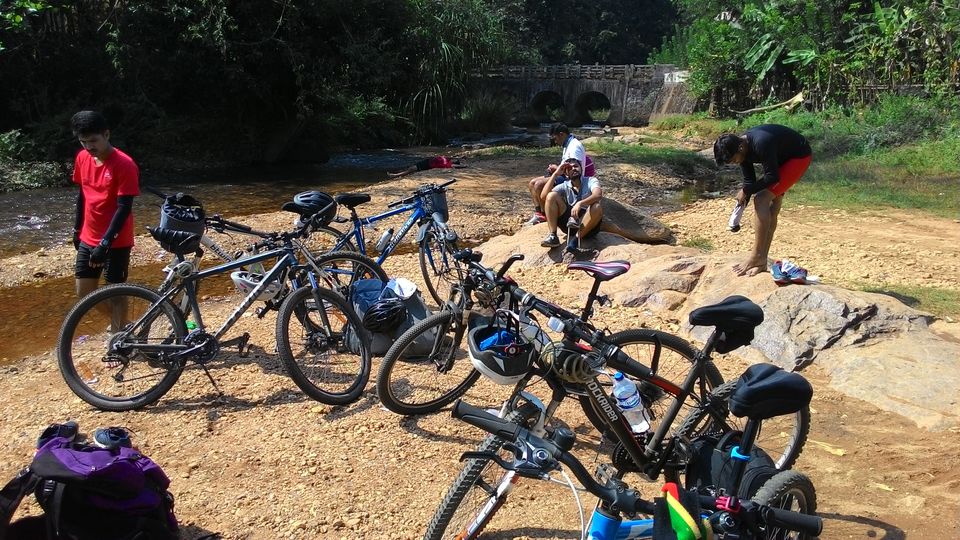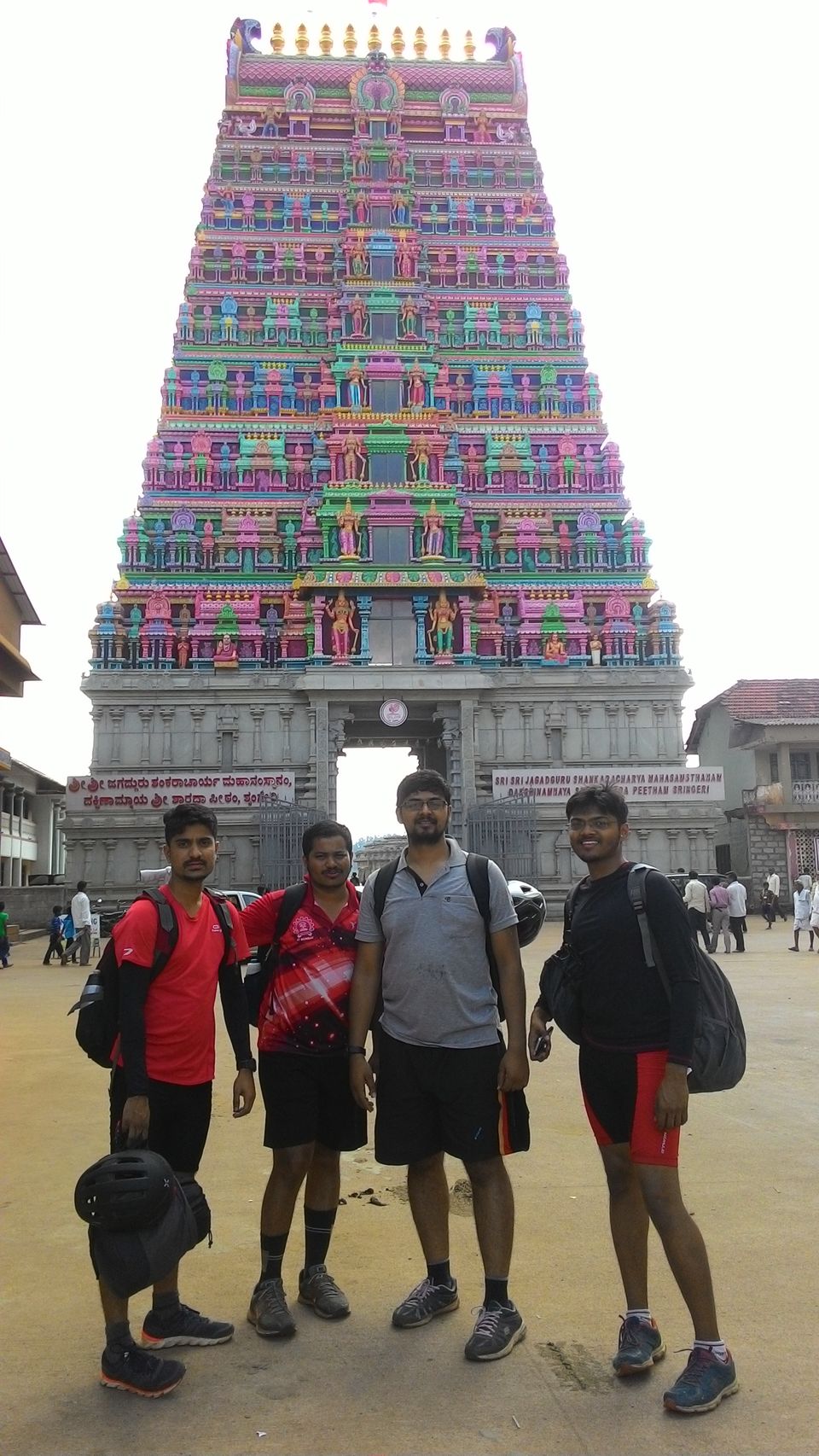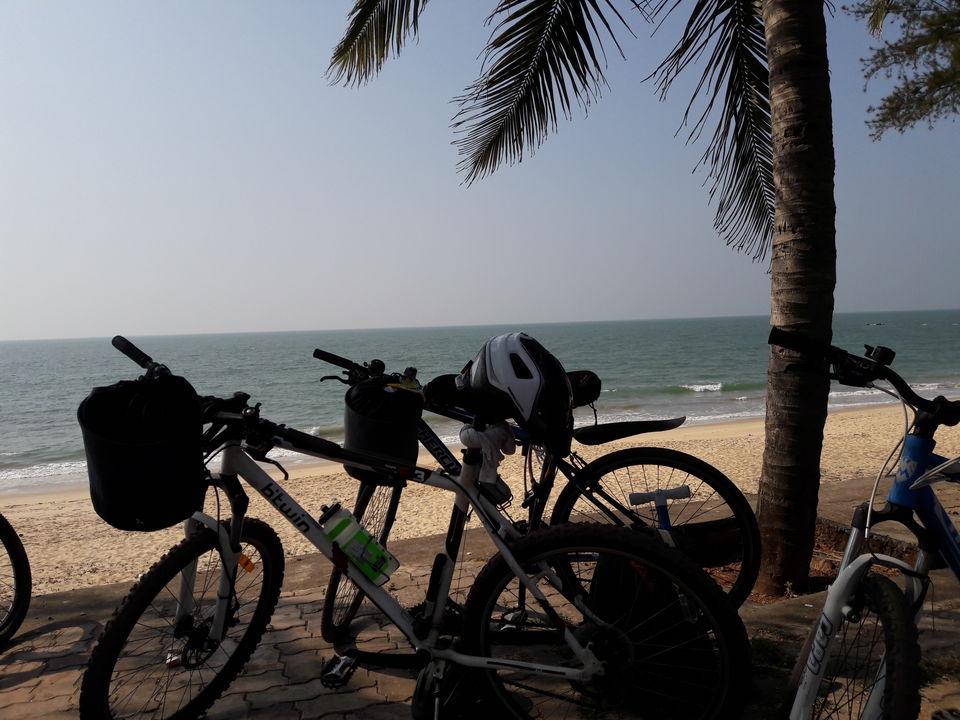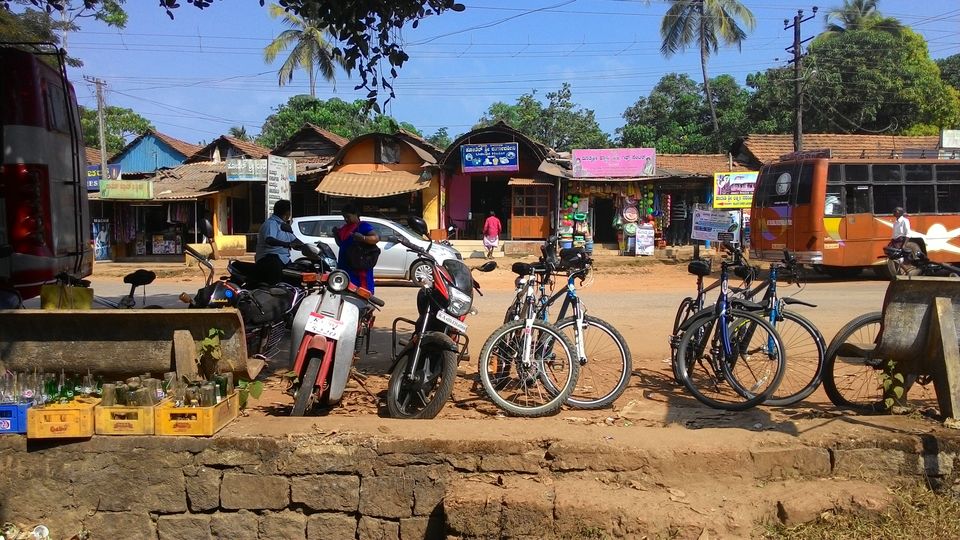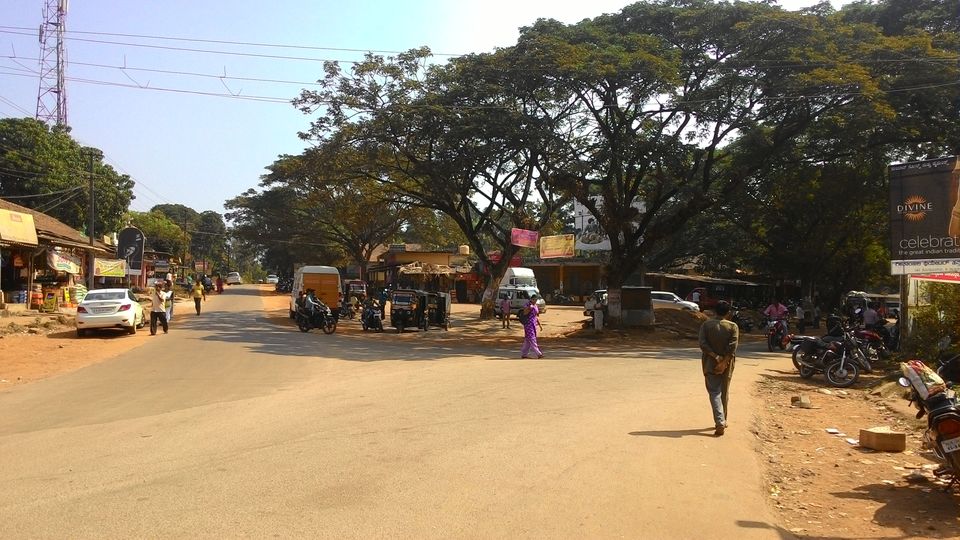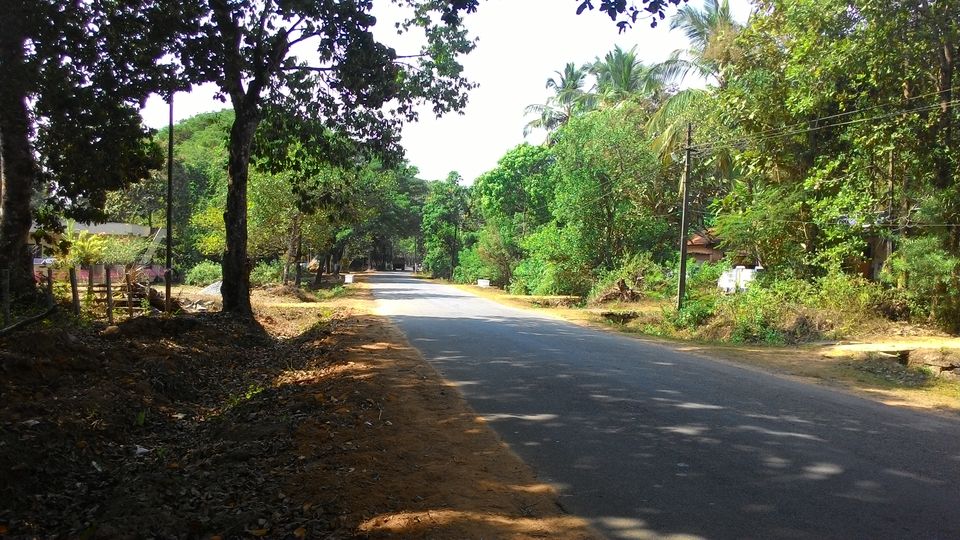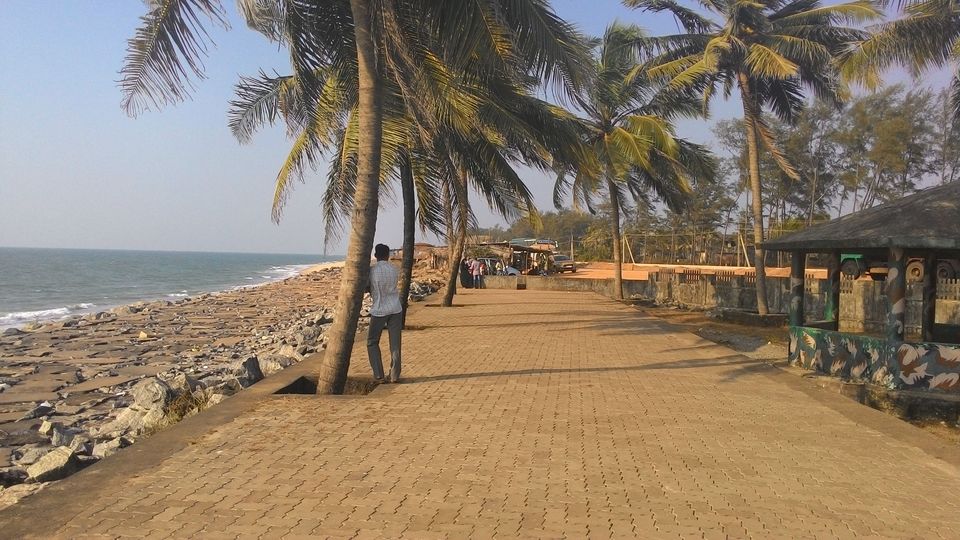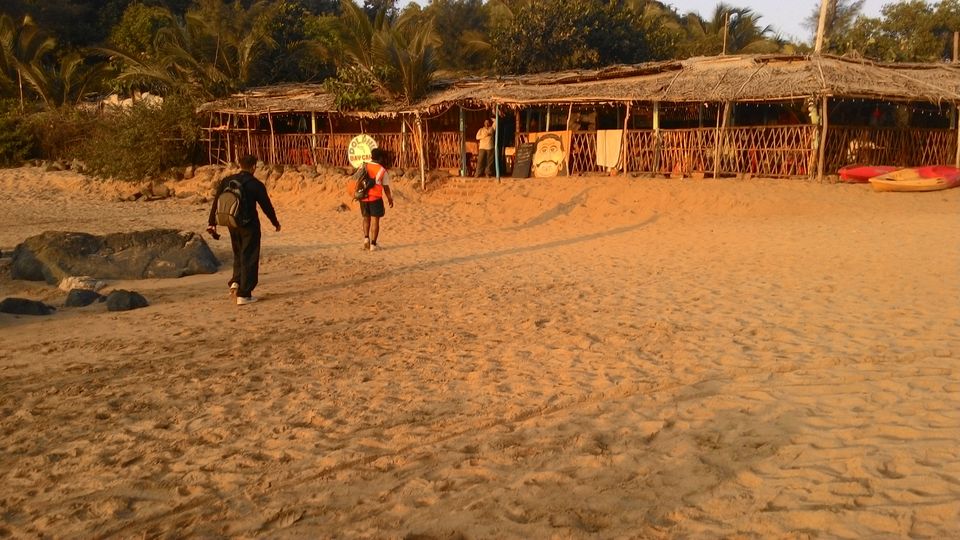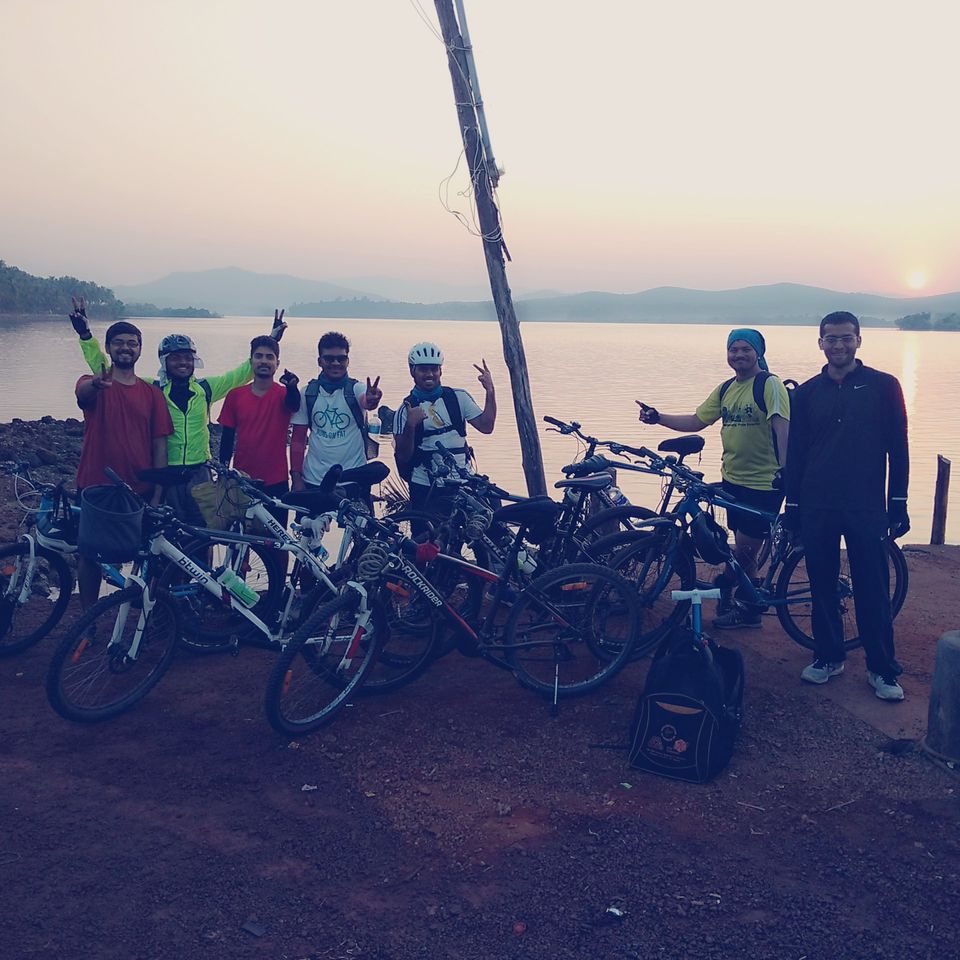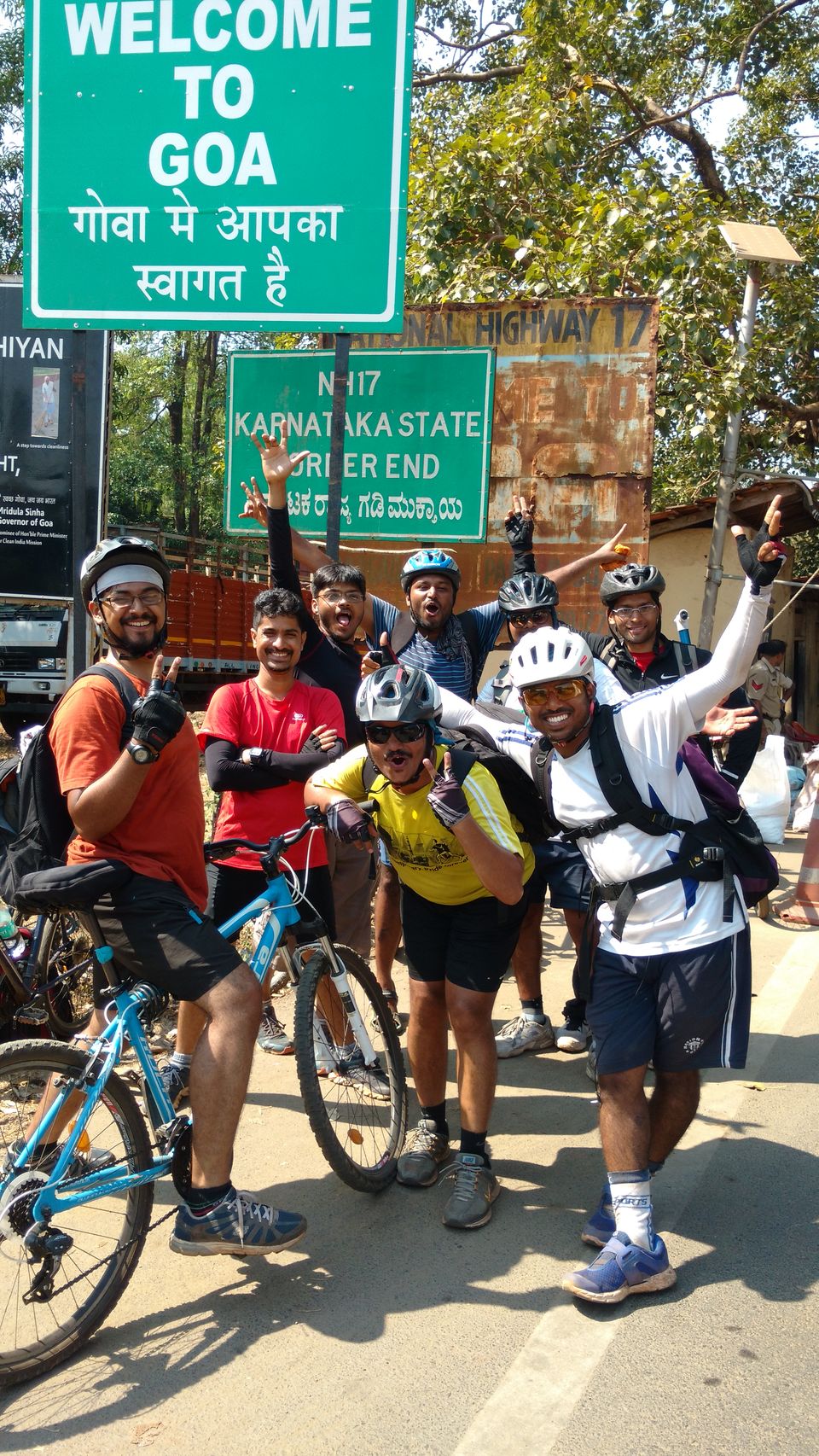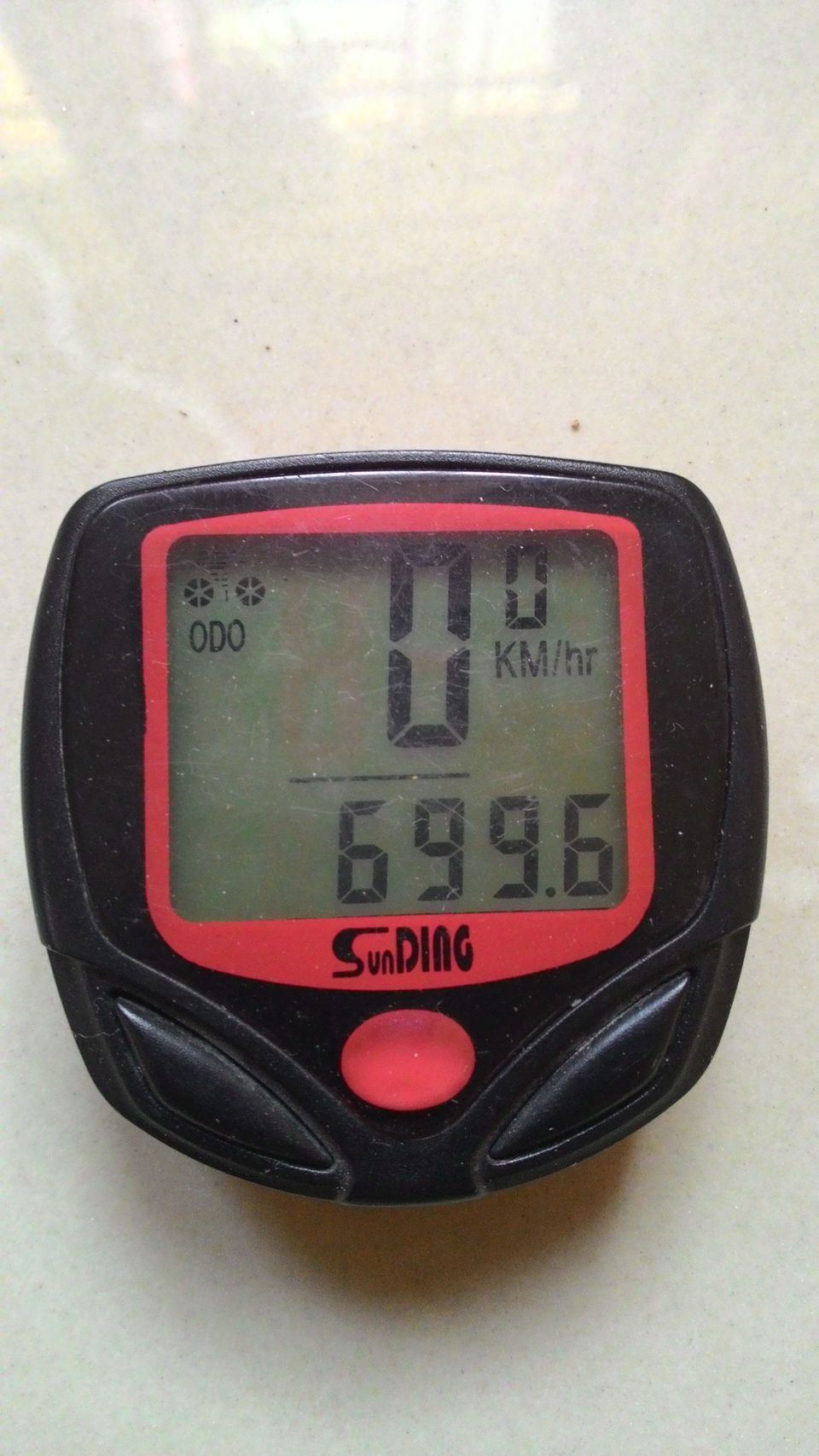 Riding on cycle from Bangalore to Goa
Day 1_19.12.2015_Bangalore to Hassan (200 km in 18 hours)
The starting point for me was the bus stop at roopenara-argrhara at Bangalore. My friends started from electronic city which was 10 km from my place. I did not understood that the arrangement of the bag in my cycle was improper. First 10 km I faced lot of problems because of the bag so I decided to change the position of my bag which was a good decision. The roads in Bangalore were not so good. Only the C V Raman avenue was little better than the rest. We took the highway and we were passing the city when everybody was asleep. The fog was added advantage for all of us. We stopped at place for breakfast.
From here people decided that everybody will ride at their own speed and we will meet only at the last stop, which was almost 140 km away. I was somewhat disappointed by this decision but later I realized that was very good point. After we crossed bellur cross the sun proved to be extremely unbearable. We all took rest in between. Some of our friends reached hassan at about 6 o clock. We reached only at 10.00 pm. extremely tiring it was. But somehow we made it to the last point. Our lodge was already booked. That Night we slept really well.
Day 2_ 20.12.2015_Hassan to Kottigehara (102 km in 14 hours)
The wakeup call was at 4.30 in the morning. It was too cold for all of us to take proper shower. We all quickly dis the usual morning activities. Today 3 more friends have come from Bangalore. So the strength of our group is enhanced. We were fully energized. The morning tea was taken at the bus stand itself. In Karnataka hot milk is called halu. Most of us took halu instead of tea as we need good source of protein to sustain. The road was good with minimal traffic. First stop was at sakaleshpura. We stopped by a lovely restaurant named OSSUR which served us the bestest filter coffee. In this region of Karnataka people must try the filter coffee. Mudigere was the place where we decided to have the next break for lunch. From Sakaleshpura to Mudigere was merely 48 km. we all decided to complete that stretch within 3 hours. Western ghat section has started so the speed will automatically drop. There were occasional stops in between. I was unlucky to get some stupid accident and hurt myself badly. Actually there were unnecessary speed breaker in the middle of nowhere which caused me to fall down. Luckily the incident happened very near to Mudigere. Lunch was done at a very cool garden restaurant. Yash was facing trouble because of the bad Tyre. He already faced couple of punctures. We were searching for some good shop to get the cycle repaired. As it was Sunday people were all taking rest. Generally these villagers have a much laid back life style. Here sachin became the savior. He quickly changed the tube. There were some good villagers who provided with necessary requirements. Some of our friends moved 14 km ahead to Kottigehara to arrange for our accommodation. We followed them after we were done with the cycle repair episode. Dinner was memorable with super soft nir dosa and smoking hot idli.
Day 3_ 21.12.2015_ Kottigehara to Agumbe (100 km in 13 hours)
This place called Kottigehara was slightly colder than the rest of the spots we stopped. Because of the accident I was facing severe pain in hands and legs. But that also was not enough to kill the indomitable spirit to reach the highest point of our trip. Today the destination was Agumbe. I heard lot of things about this place. This is the place where there is a research station for the one of the most venomous snake of the world_ the KING COBRA. I was too excited to ignore the suffering of myself. We started at about 5.30 in the morning. The idea is to complete at least 50 % of the distance before the sun starts blazing. The route to Balehonnur was just wow. The entire area was shrouded with mist. It was too good to explain with words. There were one bridge on Bhadra River. The entire group stopped for some photo shoot. After the short breakfast break at Balehonnur the group moved on. I was really happy to witness the awesome coffee plantation. After Jaypura there were a stiff left turn to Agumbe. At about 1 pm there were a place called Sringeri. Sringeri, also written as Shringeri is a hill town and Taluka headquarters located in Chikmagaluru district in the South India state of Karnataka, It is the site of the first ashram (Sringeri Sharada Peeta) established by Adi Shankara, Hindu theologian and exponent of the Advaita Vedanta philosophy, in the 8th century CE It is located on the banks of the river Tunga and also a historical Temple (1200 years). From Sringeri to Agumbe was another 28 km. we crossed the distance in 2.5 hours. We stayed at doddamane. We received one of the best hospitality there.
Day 4_ 22.12.2015_ Agumbe to Murudeswar (140 km in 14 hours)
Doddamane in Agumbe gave us such incredible hospitality that we were thinking of staying here for some more days. but we had to move on to our next stop. as of now the group is undecided where we are supposed to stay tonight. so the decision was to move as far as possible before it is dark. as we started from Agumbe the road downhill proved to be horrible. this was difficult for all of us to ride. we stopped at Someswara for a tea break. Breakfast was at Halady. I faced some minor problems with my bike but I were lucky enought to get it repaired within short time.
Brunch point was halady. We cycled to Kundapura where we met the Panvel Highway. This was one of the worst hihgway we ever met. we had huge problems to reach Murudeswar.
The only plus point for the ride was crystal clear beach road at Marwante. I would sometime visit this beach and stay back.
Day 5_ 23.12.2015_ Murudeswar to Gokarna (85 km in 9 hours)
4 days of constant cycling is taking its stroll. we started today at 9 am which was unusual. it has always been the morning ride where we try to complete a significant part of the trip. today was a little exception. From Murudeswar we took the highway and crossed Honnavar ( 30 km). we were heading to Kumta( 16 km). There were no fun in riding the highway. There we took the coastal was and reached taladi. Ferry were available to reach om beach. all of us were really happy to enjoy the scenic beautiful coastal landscape. the ride on the ferry turned out to be really fun. thank god we left the highway. OM beach was full of fun and masti. the added advantage was moonlit cliff cycling. I would cherish the experience like anything.
Day 6_ 24.12.2015_Gokarna to Palolem (98 km in 9 hours)
Morning tea was enjoying at ferry point at Gangavali. After a short stint in the coastal ways the we had to again meet the boring highway. Finally we reached the Karwar City which was just 10 km away from the Goa Border. The joy was pretty much when we all touched the border. All of us stood at the border for some snaps. Palolem beach was the end point for this trip. At palolem we all stopped till the sunset. After the successful trip it was the time for party at beach shack. Surely this will be one of the best trip ever in my life.