[SUPER LATE POST]
[FLASHBACK TO MORE THAN A YEAR AGO]
I was in Bangalore for a couple of weeks and the summer had really begun to get to me. Thankfully a few of my best friends were in town during the same time and we decided to take off for the long weekend and WE DID! We millennials, in-spite of being a "society of social stalkers" are always wanting to cut off for a bit and go on the lookout for new ideas, experiences and adventures. We chose to head to the land of coffee plantations and homestays i.e. Chikmagalur.
How we reached Chikmagalur: We booked our to and fro tickets on the official KSTRC website and traveled by Airavat Club Class both ways. We had a comfortable journey inspite of getting the last seats because of the fabulous roads. (INR 1065)
Since ours was the 06:50 am bus ( BLR to CKM) we ate breakfast on the way. We gorged on some delicious dosa, sambhar-vada, kesari bath and coffee. (INR 350 for 4 people)
Where we stayed in Chikmagalur: Since we were looking for budget accommodation our search led us to Trippr. (http://trippr.world/chikmagalur/). It is now called SilverLeaf Co-Living and it is a backpacker hostel of sorts, away from the city (about 12-14km- Vastare) and amidst a 25 acre coffee plantation. They have clean rooms with beautiful wall paintings and simple bunk beds. The property managers are extremely accommodating an friendly but since the place is still being set up you could experience some problems such as locating it or waiting a little longer for your lunch/dinner to be served. The cook here makes the BEST coffee. We also met a few like minded travelers here and we gave each other company for the rest of the trip.
We took an auto from Chikmagalur town to our accomodation and it cost us INR 150.
Please note: They do not have wi-fi (yet!). So either recharge your net pack before you go or simply enjoy being in the lap of nature without internet (recommended !!!).
The accommodation was priced at INR 799 per night and we were charged INR 100 per meal i.e. lunch and dinner. Breakfasts were complimentary along with unlimited coffee throughout the day. (BEST PART OF THE TRIP FOR ME WAS THIS!)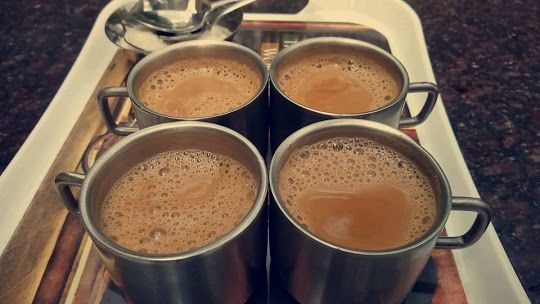 What we did in Chikmagalur
1) Day 1: We reached our accommodation around noon and took a quick walk around the estate. The weather changed from sunny to cloudy and that made way for some delicious coffee along with the rains. In the evening we took a ride to Ranganatha Betta in the back of a Tata Ace in the breezy, rainy weather. (Rs.150) Did a little adventurous hike to witness a breathtaking view of Chikmagalur (Priceless!!!)

2) Day 2: We visited the beautiful and quaint British style home of the Aralaguppe family that was amidst a sprawling 100 acre coffee and pepper plantation. We also got a chance to understand how the coffee beans were extracted and processed in the estate. We took this opportunity to buy some original Arabica coffee. (Rs.500 per kg)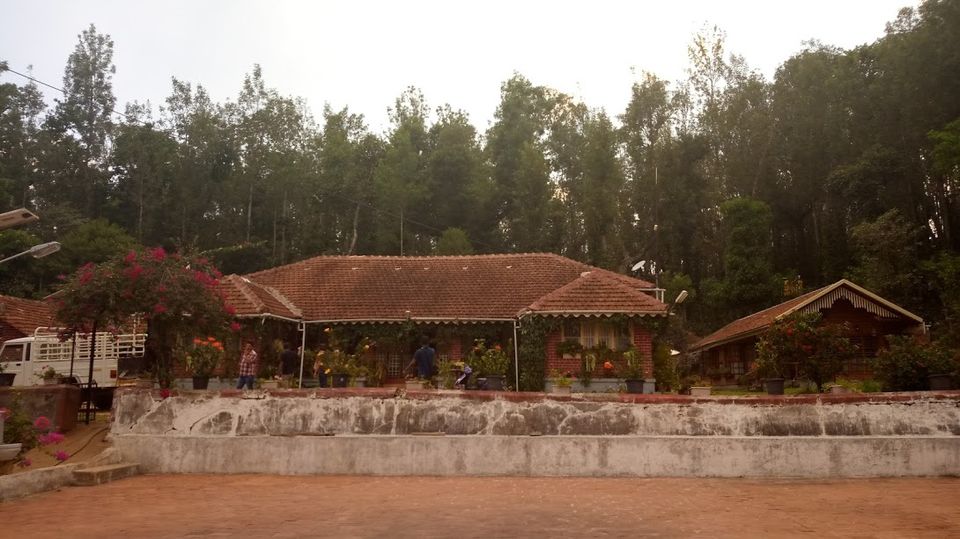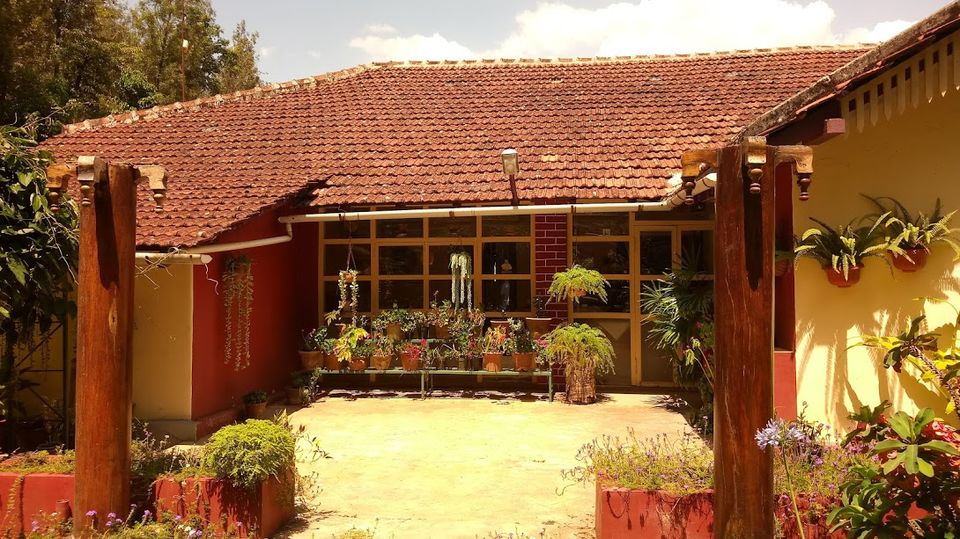 3) We booked a cab to take us to the Bhadra Wildlife Sanctuary. On the way we stopped over for lunch at a popular spot- The Estate Cafe. It had an absolutely scenic view of the hills. We had to grab a quick bite as we were headed to the wildlife safari. (Rs 300 for 4 people) All along the drive you will be surrounded by the hills on one side and unending flora on the other. The weather gets pleasant and refreshing when you drive through these areas. To our bad luck, since it was the long weekend, there were no vehicles available for the Safari by the time we reached. It would've costed us INR 400 per person. Since we hired the cab for almost 5-6 hours we spent INR 1200.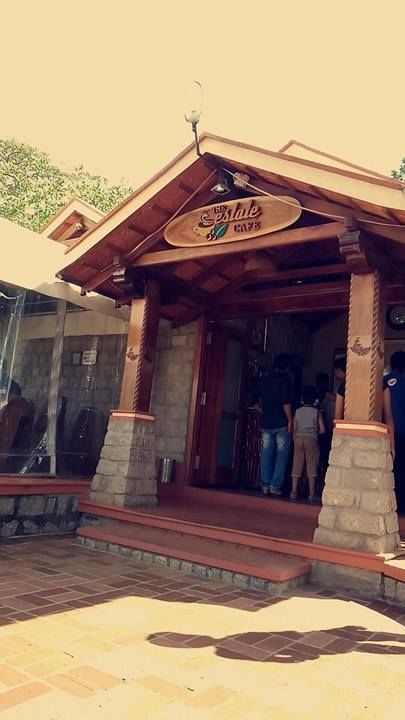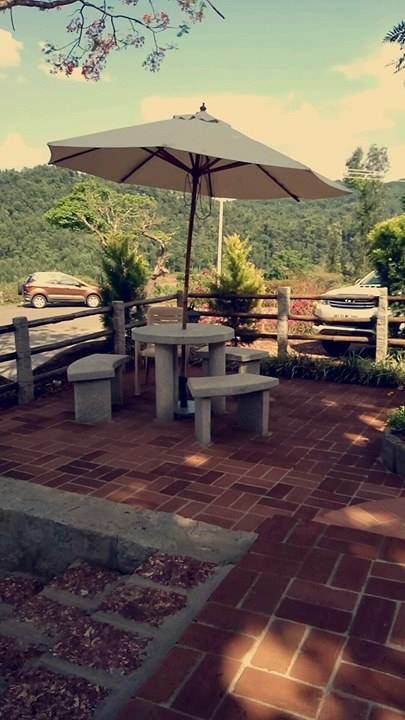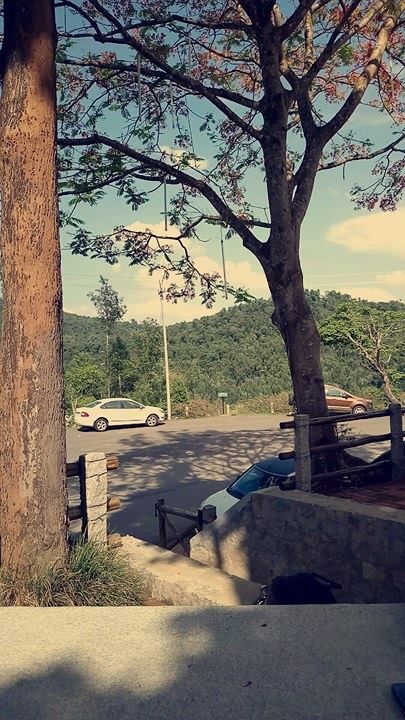 4) We spent several hours with filled cups in our hands, sitting around a warm bonfire just staring into the beautiful night sky, chit-chatting, a couple of nights in a row. In a city like Bengaluru, you barely see stars in the sky, sadly. In Chikmagalur, with little pollution, we witnessed a million stars in the sky and were able to catch 3 shooting stars as well. (Cost: PRICELESS)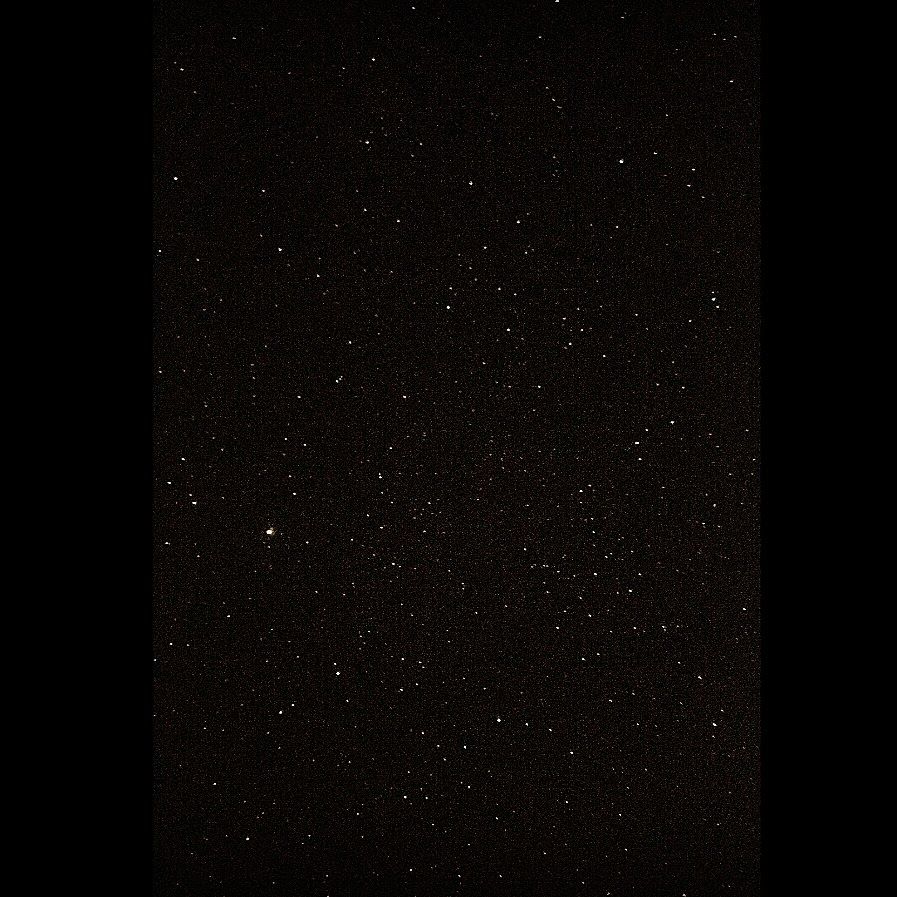 5) We spent INR 15 per head on our way from Vastare to Chikmagalur Bus Stop
6) We then had a fulfilling vegetarian lunch at Hotel Annapurna Veg right opposite the bus stop. They have a board that says " There is no fast service available here" and they live upto it. The food is extremely tasty though. (INR 650 for 4 people)
7) Any meal is incomplete without dessert right? So we head to Classic Ice Creams for our dose of post-lunch sugar rush. We devoured a creamy and chocolatey ice-cream sandwich and got a couple of Cold Coffees on-the-go. (INR 80 per head)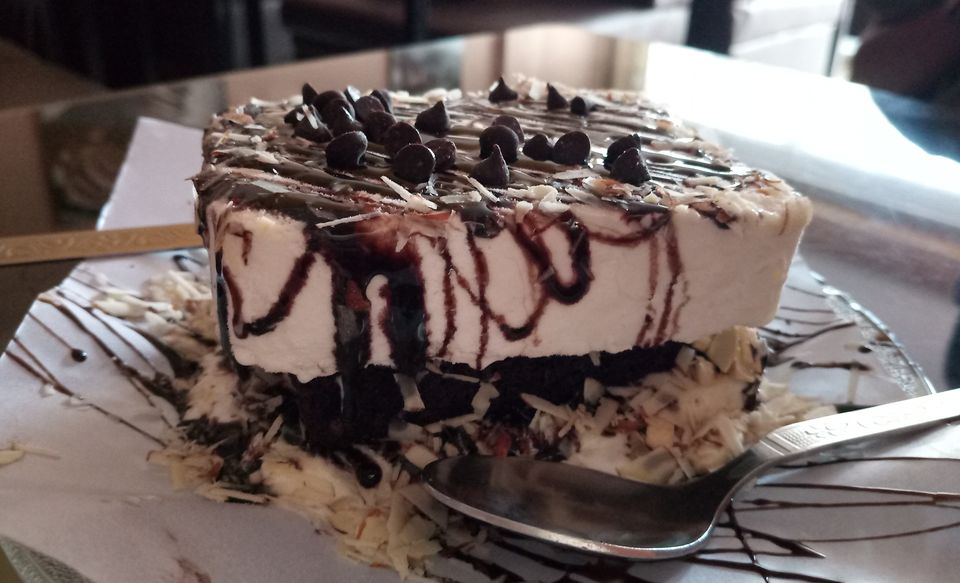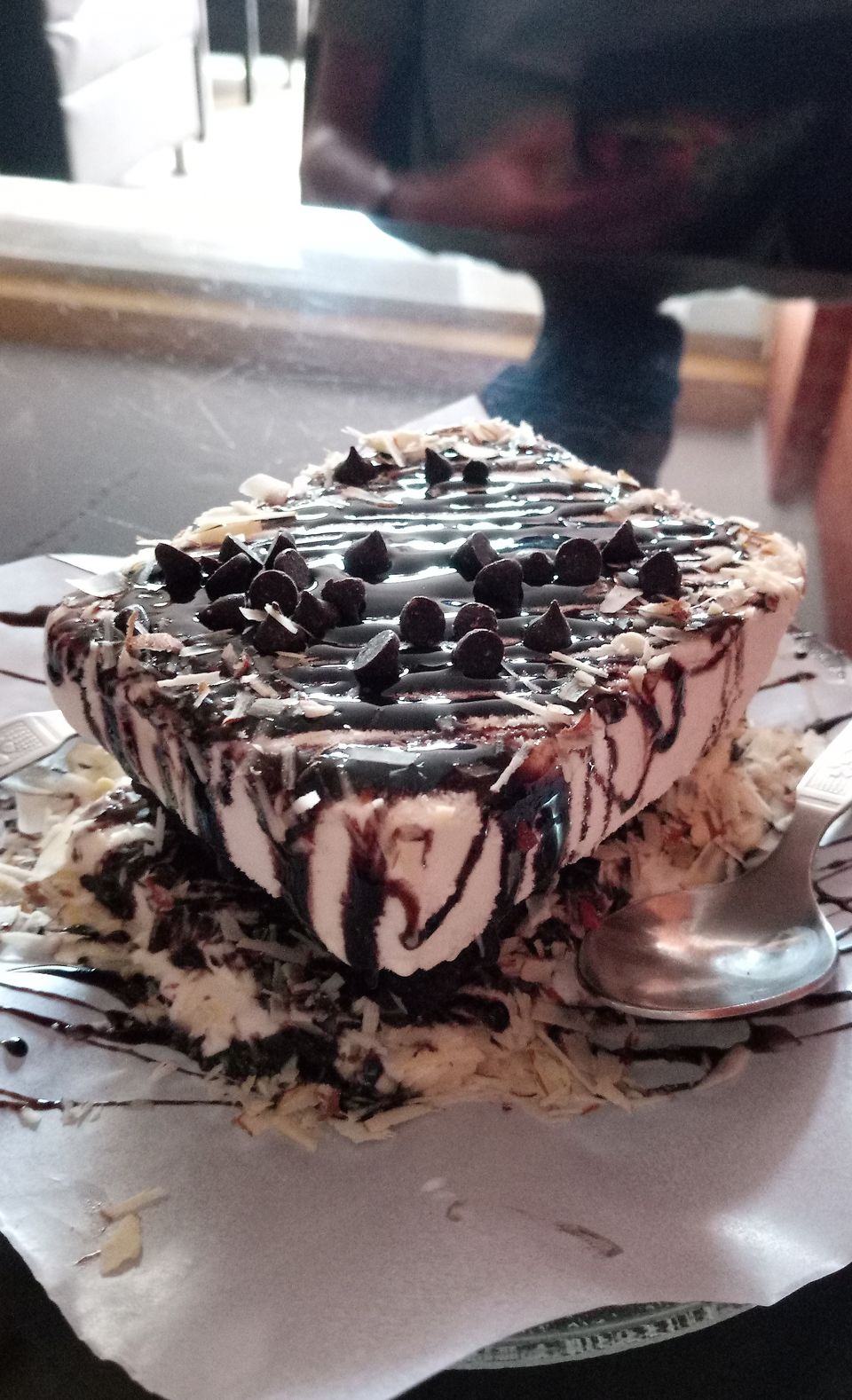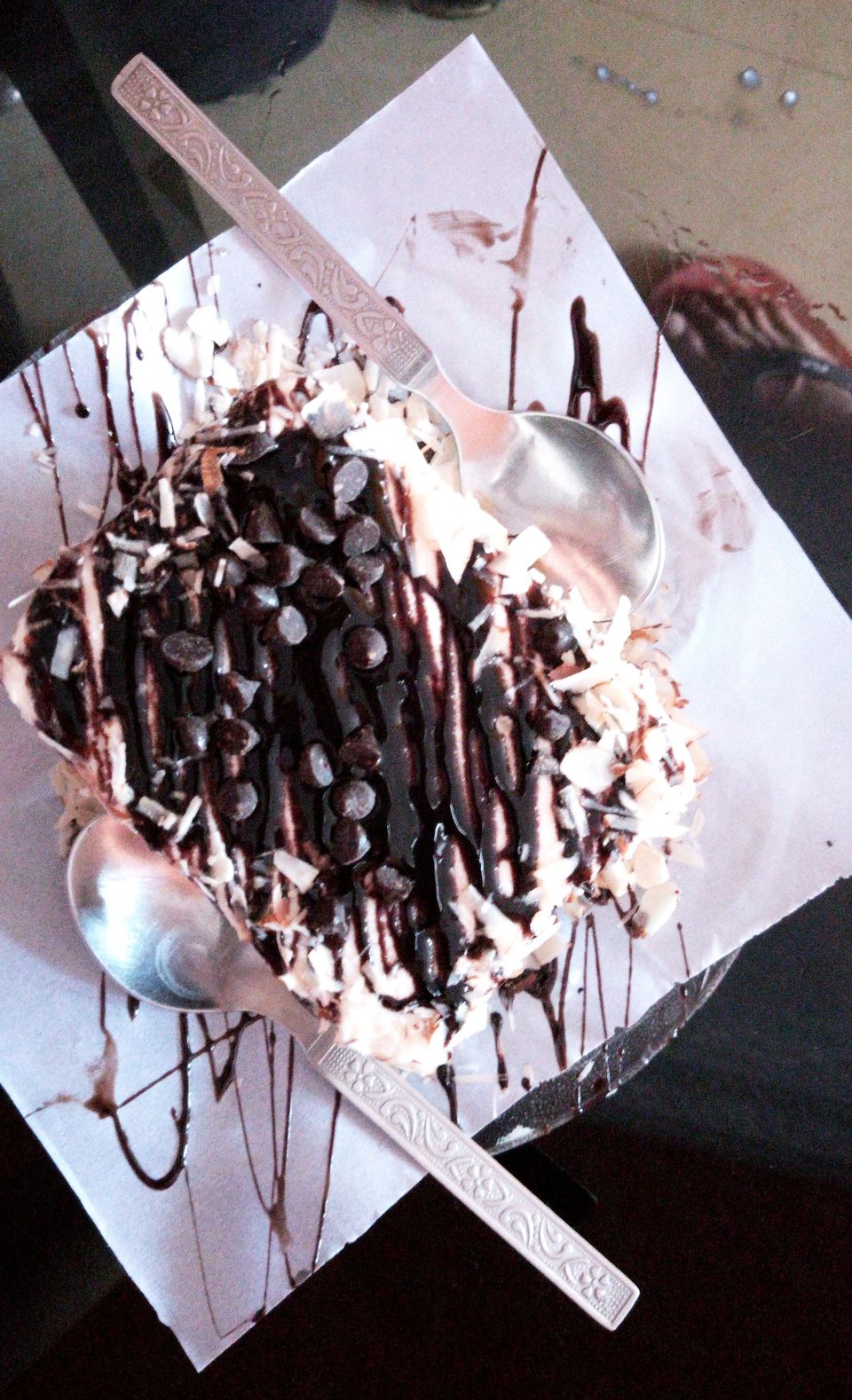 8) From CKM to BLR, we stopped to have some more coffee and Mangalore Bajji to keep us going for the final lap of the journey. (INR 40 per head)
9) Please set aside INR 500-1000 for other miscellaneous expenses.
Don't be surprised that we did not check off items from the cliche posts like "10 Things To Do in Chikmagalur" list. It was the long weekend. There were too many tourists at all the popular spots (such as Mullayanagiri, Kemmanagundi etc).We wanted to just chill and have a good time.
We went to some amazing places, made some new friends, drank plenty of aromatic coffee and made memories to last us a lifetime, all this on a budget!
Now since we know of an affordable and comfortable place to stay at in Chikamagalur, we will definitely be going another time during a not-so-crowded season and checking off the typical touristy things off our list too.
Hope this helps!
Follow me on Instagram for regular food and travel updates: https://www.instagram.com/anushreetricannad/?hl=en