Dasara festival is being celebrated from 16th century from many kings to rulers to the present government and has approximately more than 400 years of cultural heritage. The festival also has a name called Vijaya Dashami and dashami being 10 this festival is celebrated for 10 days. As per the historians the goddess Chamundeswari killed the demon Mahisasura and this festival commemorates her win over demon and it also depicts the victory of a truth over an evil.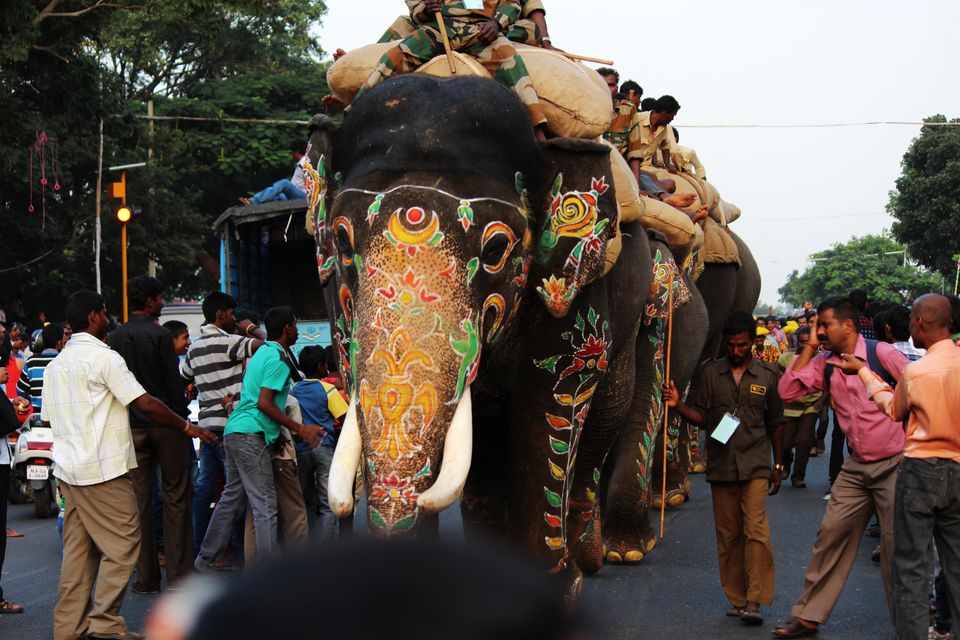 With all the vehicles rushing towards Mysore city to witness Dasara Festival, I didn't have bus or train tickets booked and decided to go on my bike from Bangalore on Oct 23rd morning. Left Bangalore by early morning 6 and was successful in reaching my friend's room in Mysore by 10.30 a.m. After half an hour rest, both of us left to get a visual treat at World famous Jambusavari ceremony. Gave a quick visit to the Chamundi hills as I didn't wanna miss a ride on the curves of these hills and came to the venue by 2.00 p.m. Thousands of people were already flocking in the route where the Jambusavari procession was to be held and it was a herculean task for me and my friend to get a place to sit and watch the procession and we ended up roaming every nook and corner of the road to get a glimpse of Chamundeswari on a golden chariot.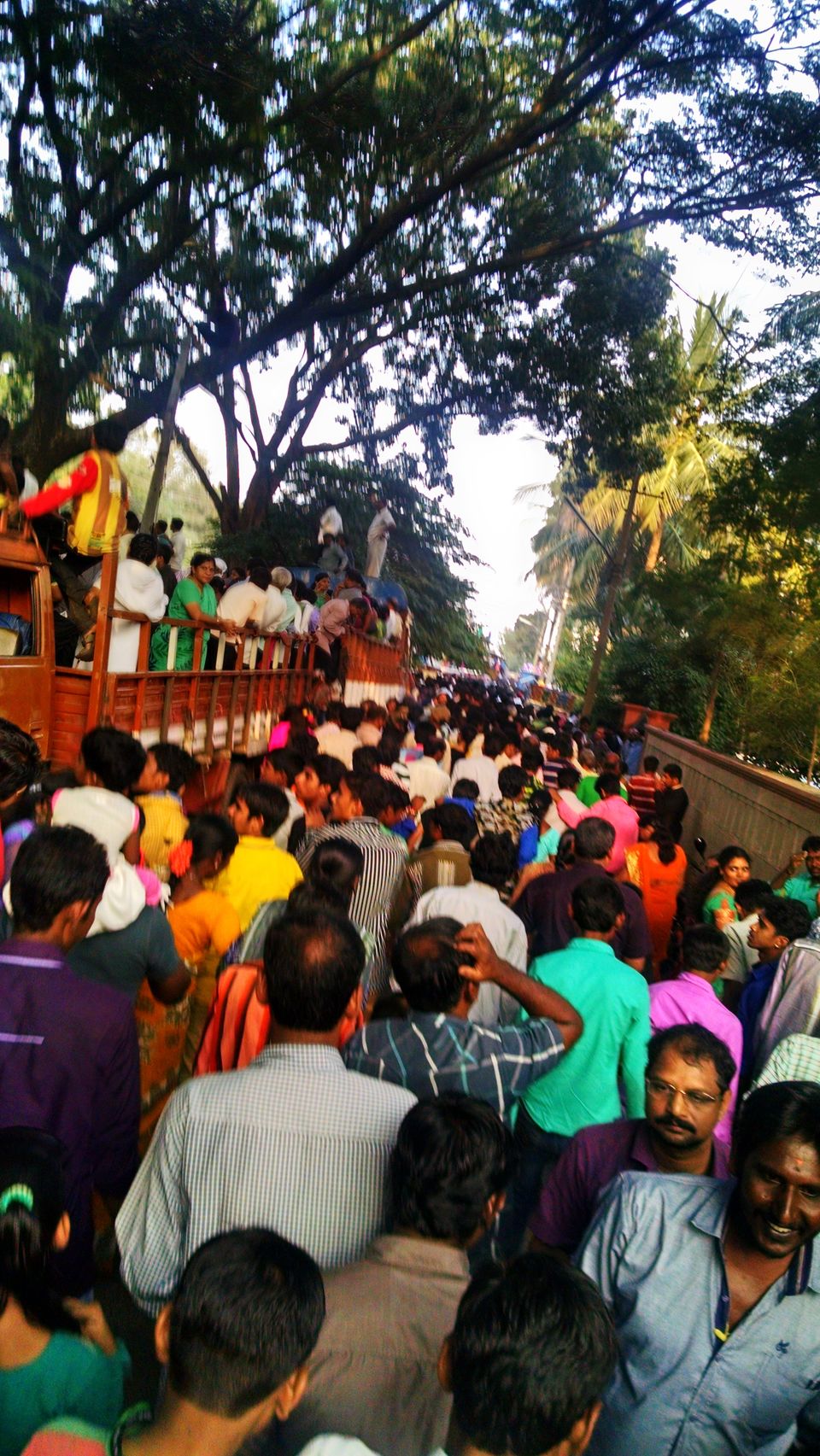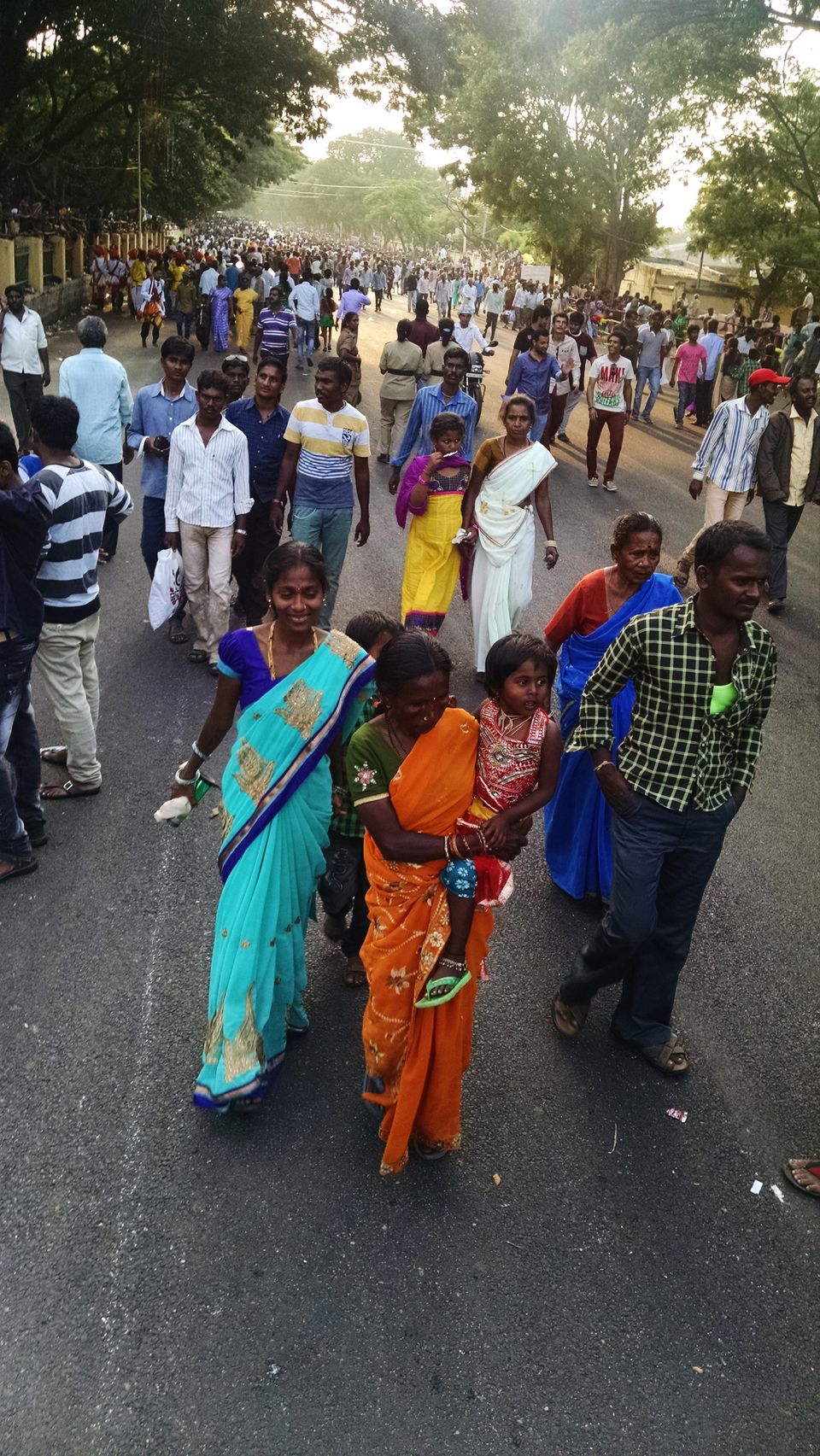 Jambusavari: - Waiting for many years to witness the grandeur of Mysore Dasara (Naadahabba of our state Karnataka), I didn't wanna miss the chance in the year 2015. The procession started at noon around 2.00 p.m. from the palace after flower offerings from Yaduveer Krishnadutta Wodeyar and chief minister of Karnataka state. The elephant herd consisting of Arjuna (the elephant which carries the golden chariot), Kaveri and Mary and few other in the pride, started the journey from Balarama Dwara towards Banni Mandap crossing K.R circle, Sayyaji rao circle, RMR circle, Jamboo bazar on the way. The entire 5.5 kms stretch was locked with people sitting on roads, roaming around, standing on tall buildings, hanging on trees just to get a simple glimpse of the extravaganza happening in Mysore. Arjuna walked hazzle free with his pride carrying a golden chariot weighing a whopping 750 kilos completely made of gold. It just feels like you are watching goddess on a procession in heaven with all offerings from the people around. People just hails aloud to Chamundeswari and creates a beautiful environment in the procession.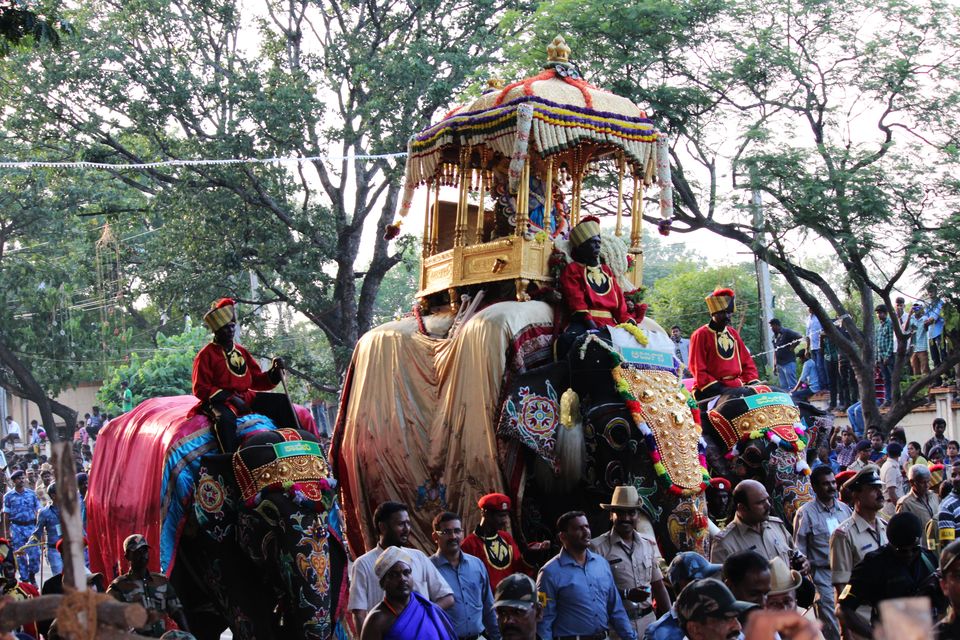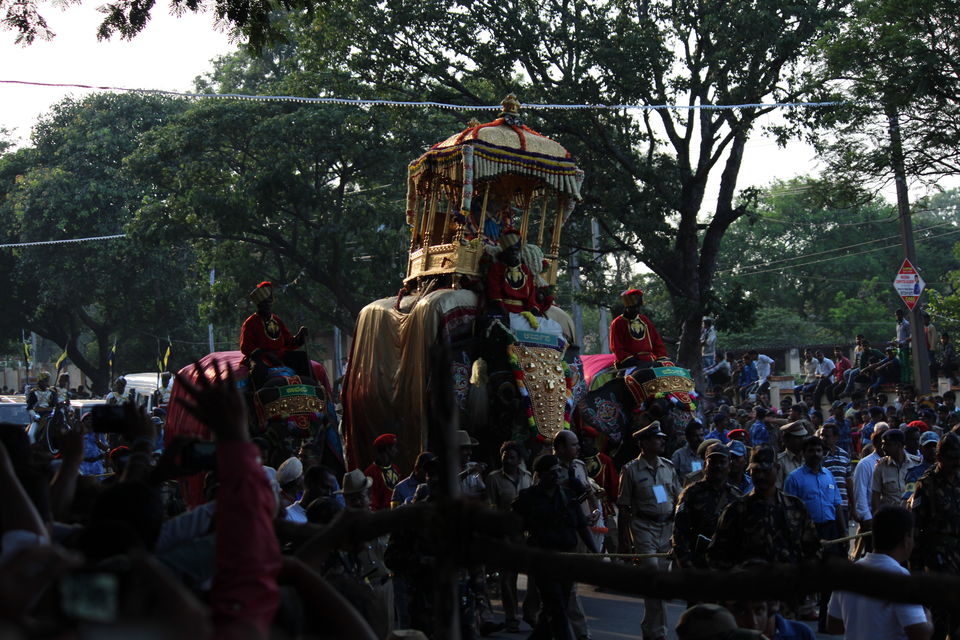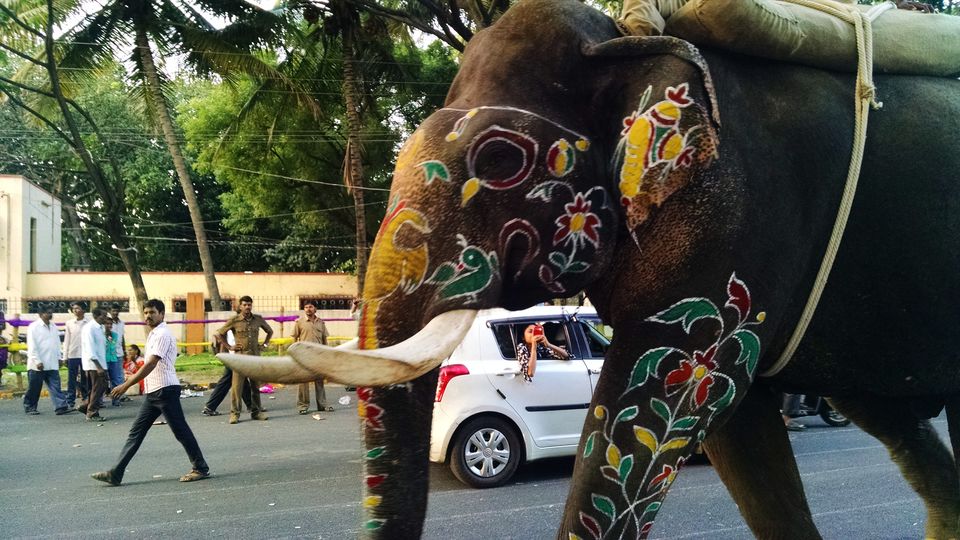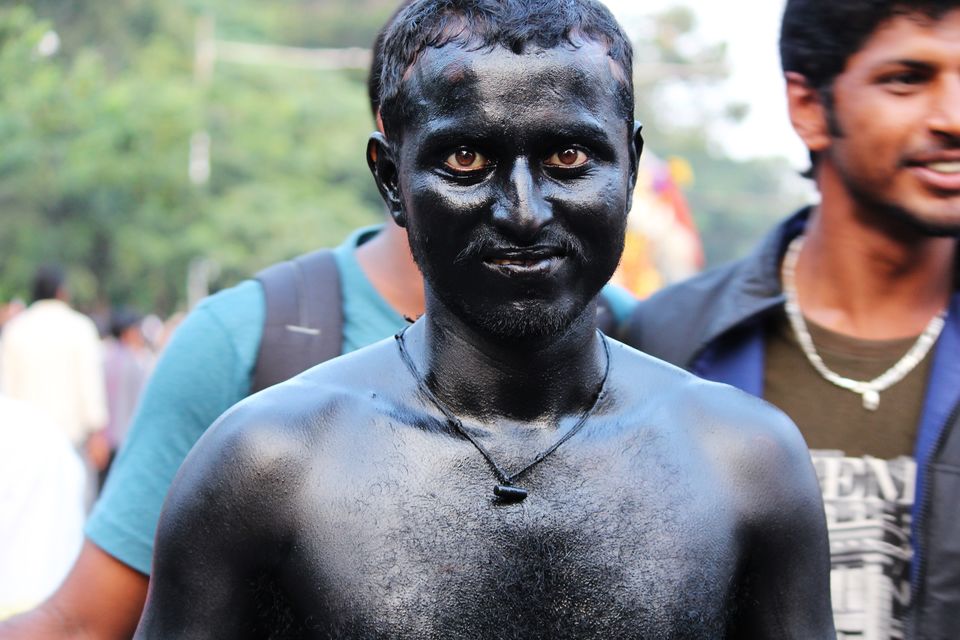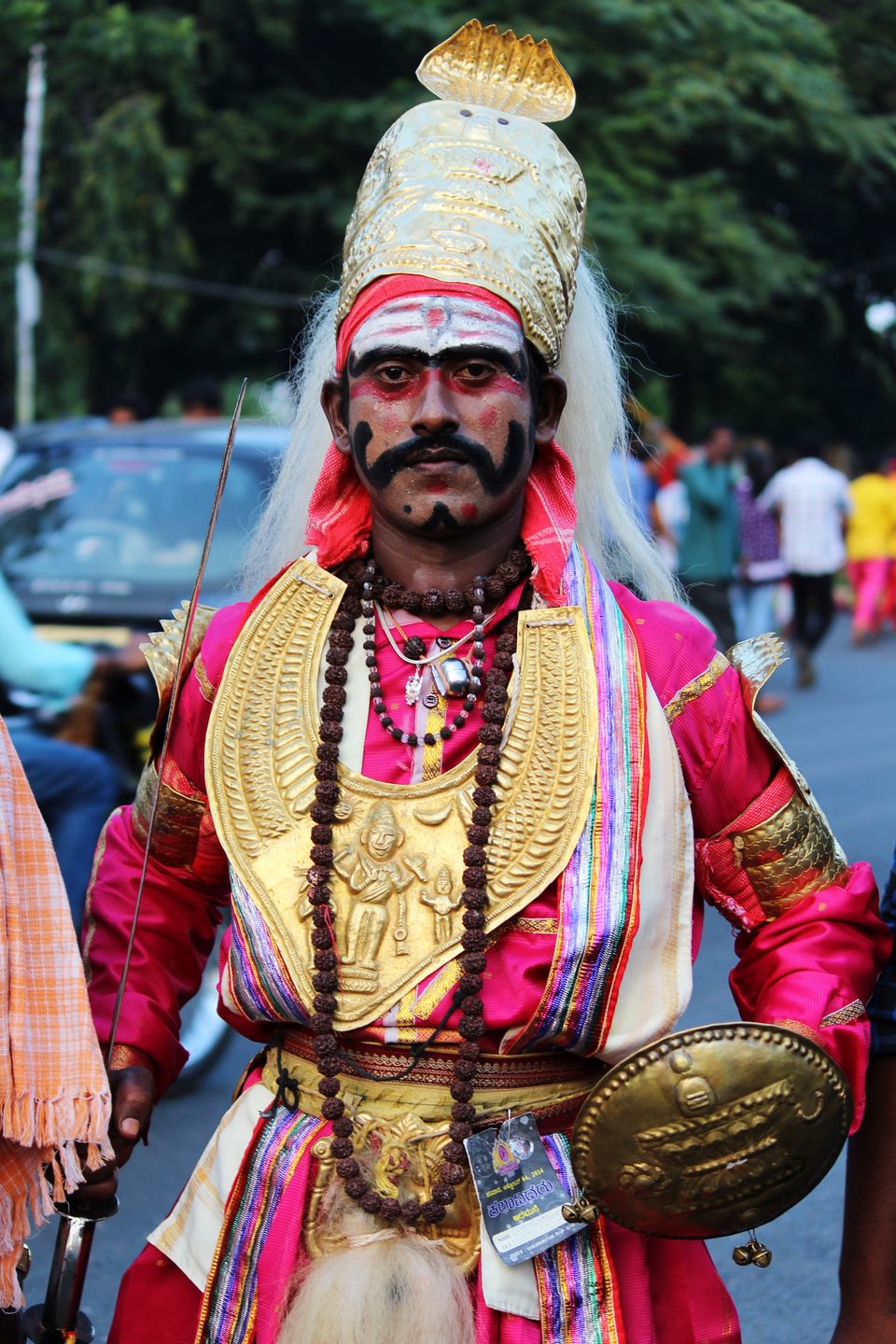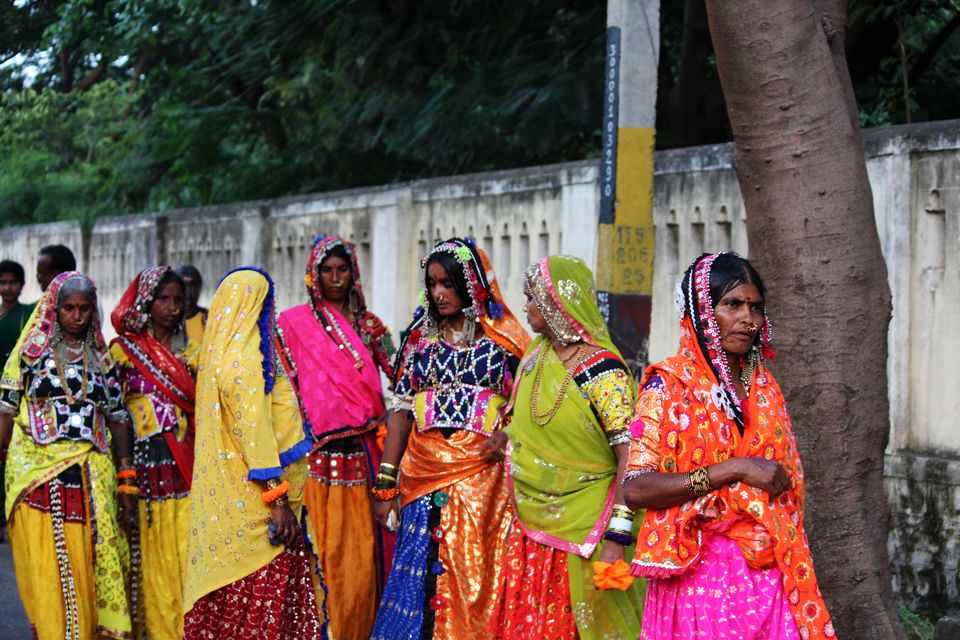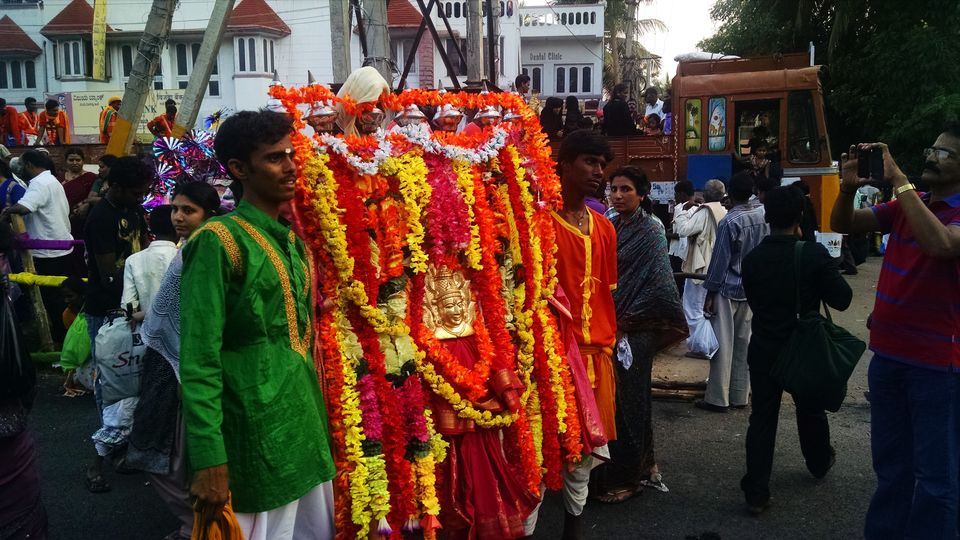 Tableau :- These actually give the real feel and essence to the procession of Mysore Dasara or Jambusavari. The various tableau preparations from all along the state come to participate in Dasara every year with a theme depicting on tableau. It's a visual treat to one who waits in the sea of people awaiting Jambusavari. These tableaus usually comes after Arjuna passes with the golden chariot. When I visited Dasara in 2015 there were totally 23 tableaus in the procession, from all parts of Karnataka like Hassan, Mysore, Kodagu, Basavakalyana, Bijapur, Bangalore and the list goes on…Many cultural teams also participated along with these tableaus throughout the procession and gave an immense glory to the festival.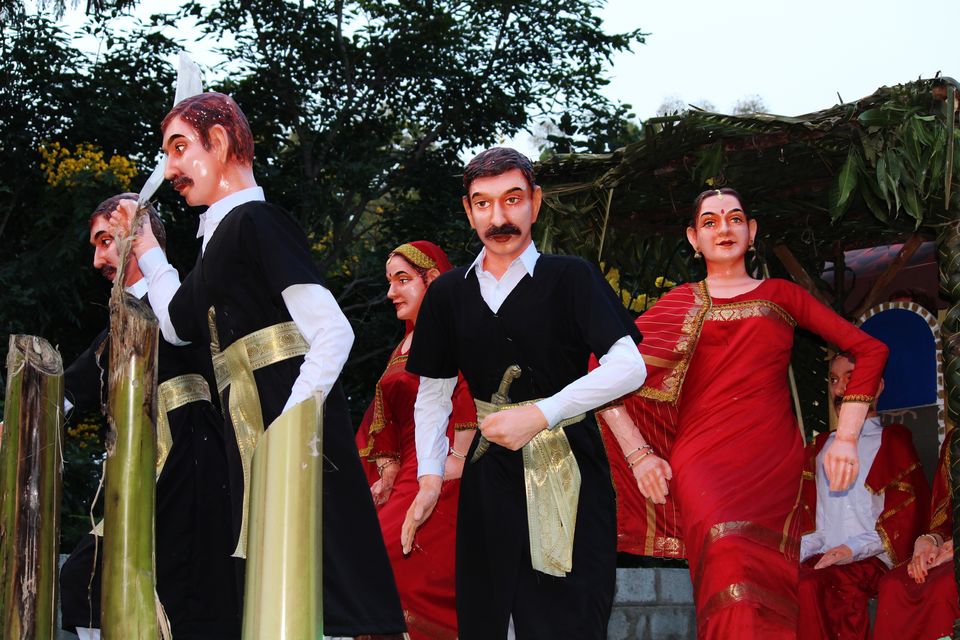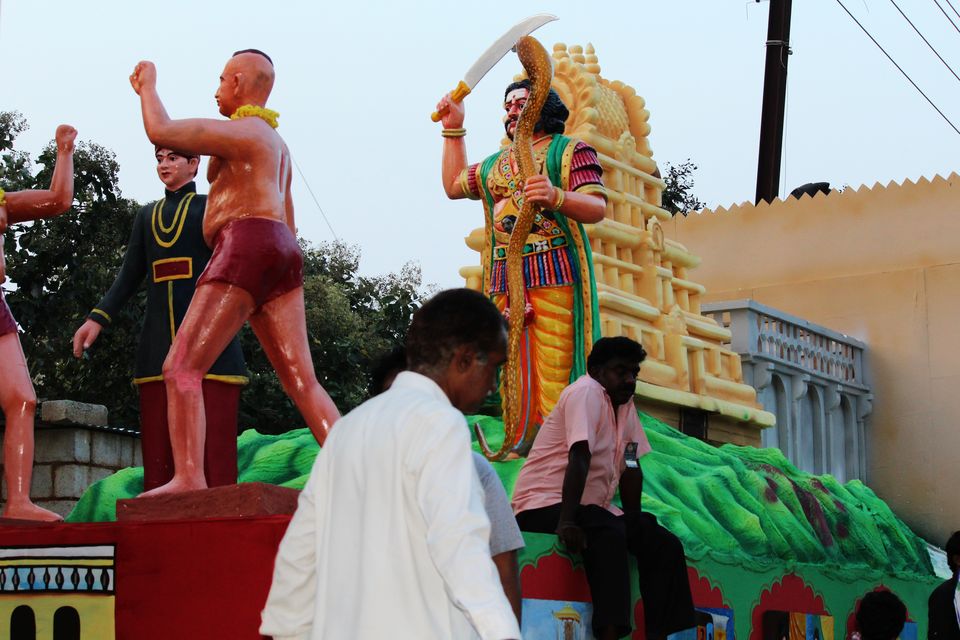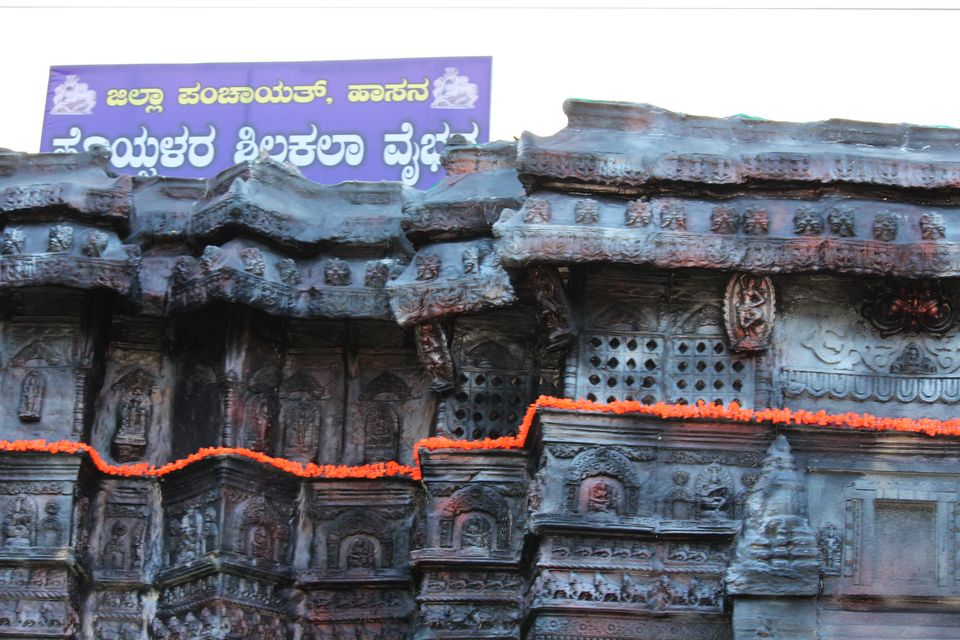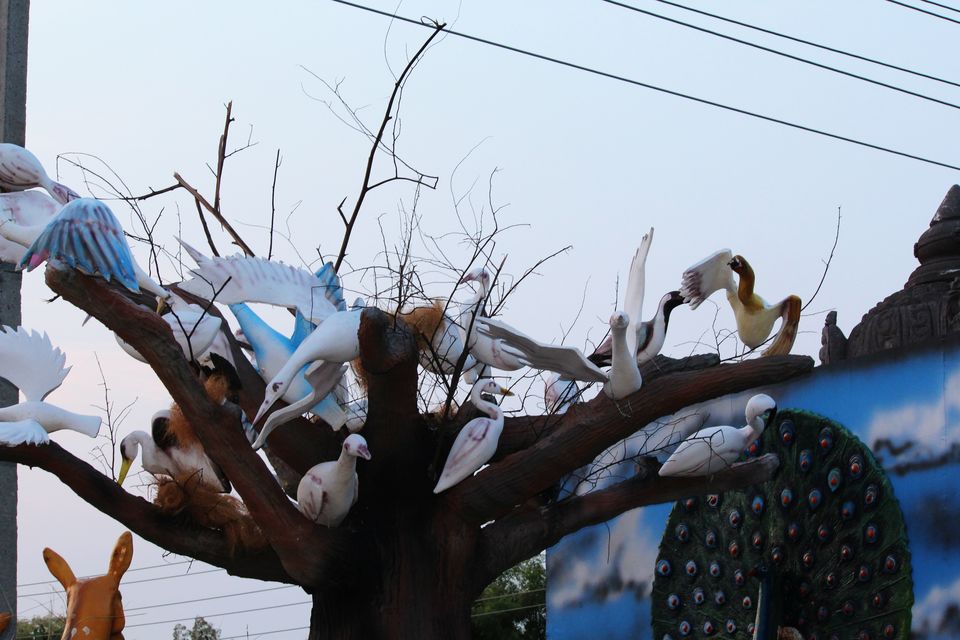 Dazzlingly lit Palace: - After getting lost in the greatness of Jambusavari we were onto get a view of the Mysore Palace, the main attraction of Mysore. The palace is usually a happening place to visit and feel the historical essence around, but it gets a bridal look on the days of Dasara celebrations and one shouldn't miss a visit to the palace at this point of time. This place was also locked with people from all over the world and ceremonies were being held in all the temples in the palace complex in a full swing. You can't find a building which is not lit around the palace and this is one more part of a heaven you come across in Mysore. You can spend whole night at this place watching the ceremonies go by. We just went around every part of the palace complex till night 10.30 p.m. and enjoyed the glory of the kingdom of Wodeyars.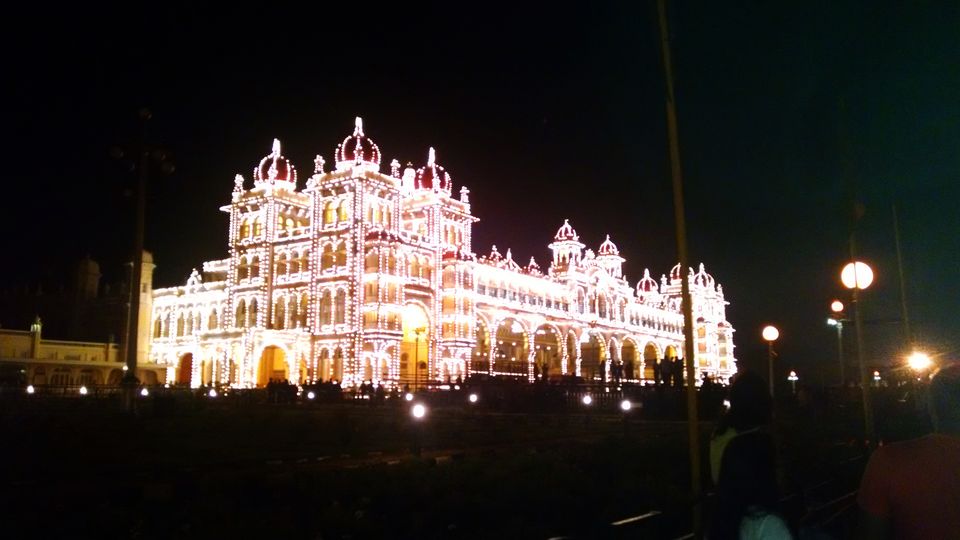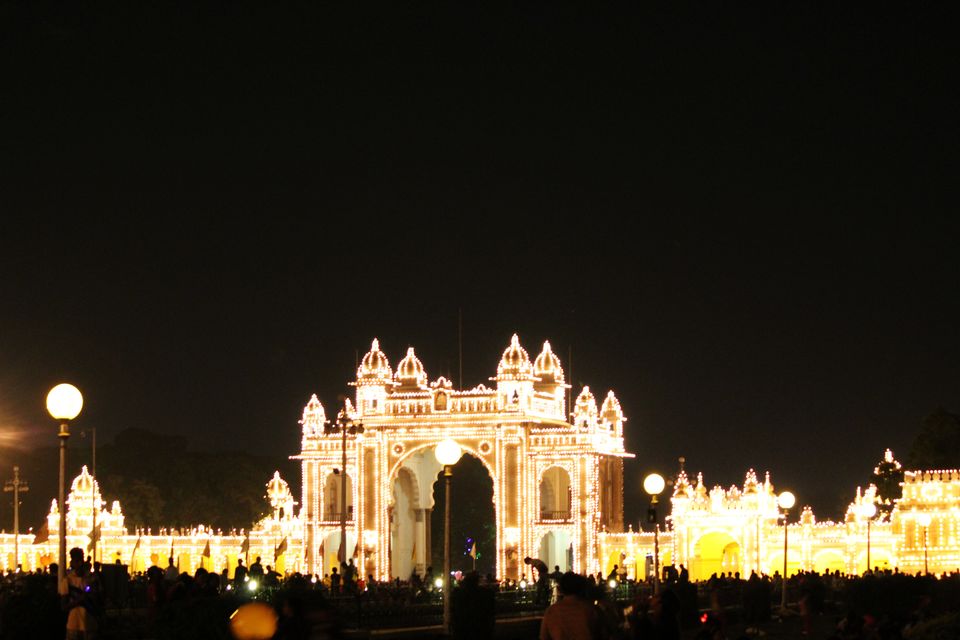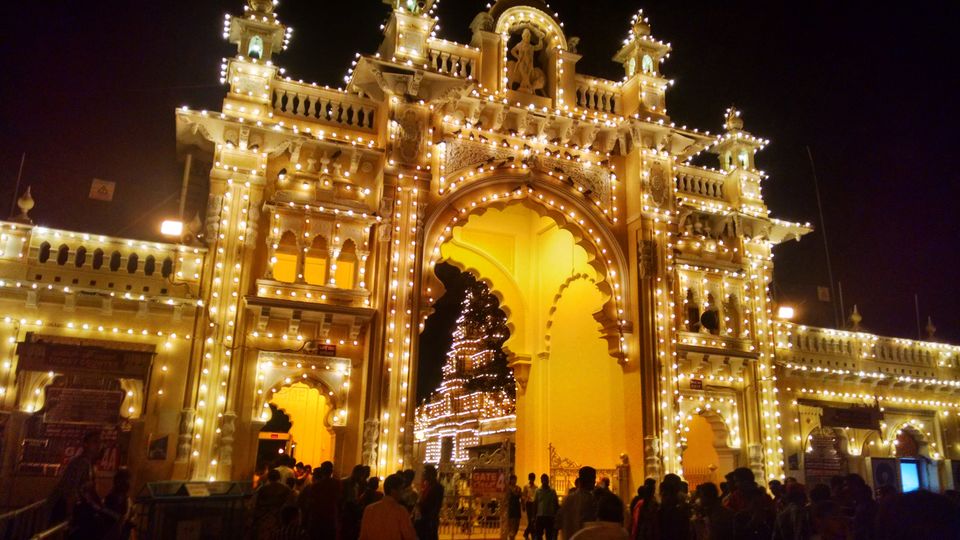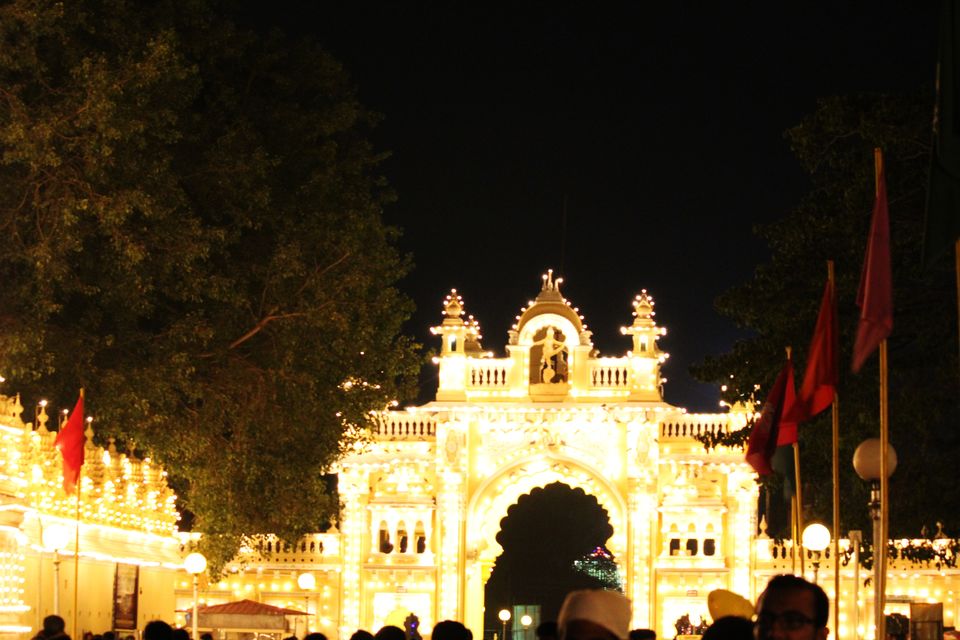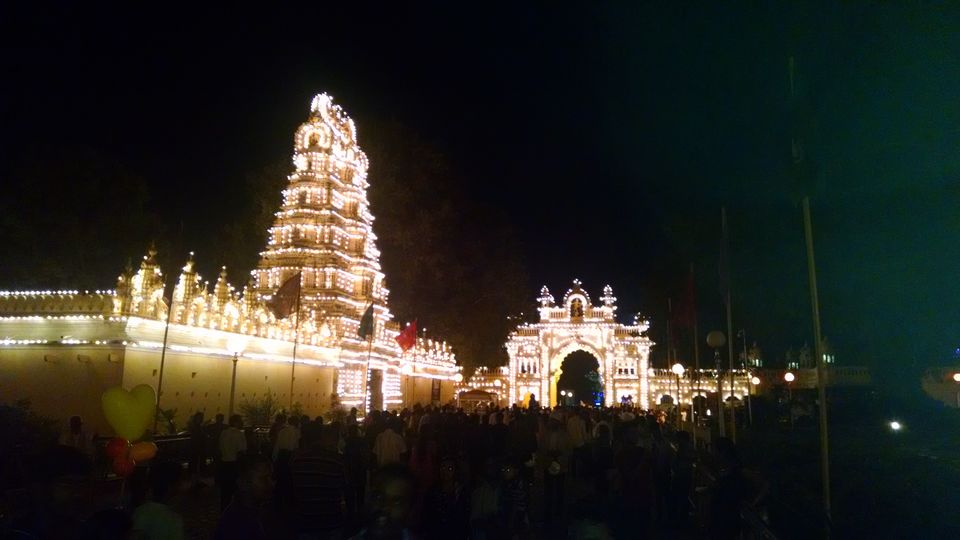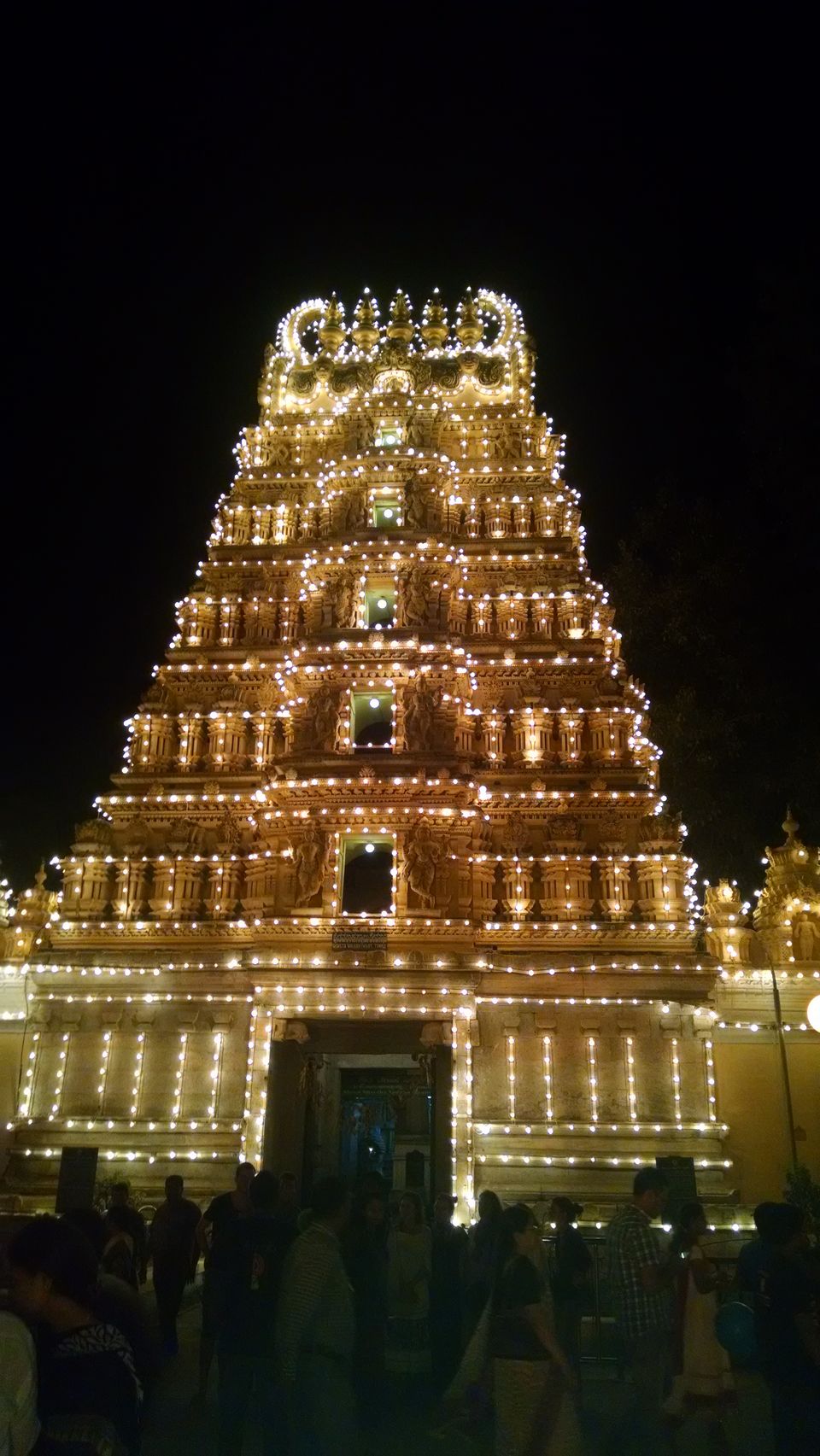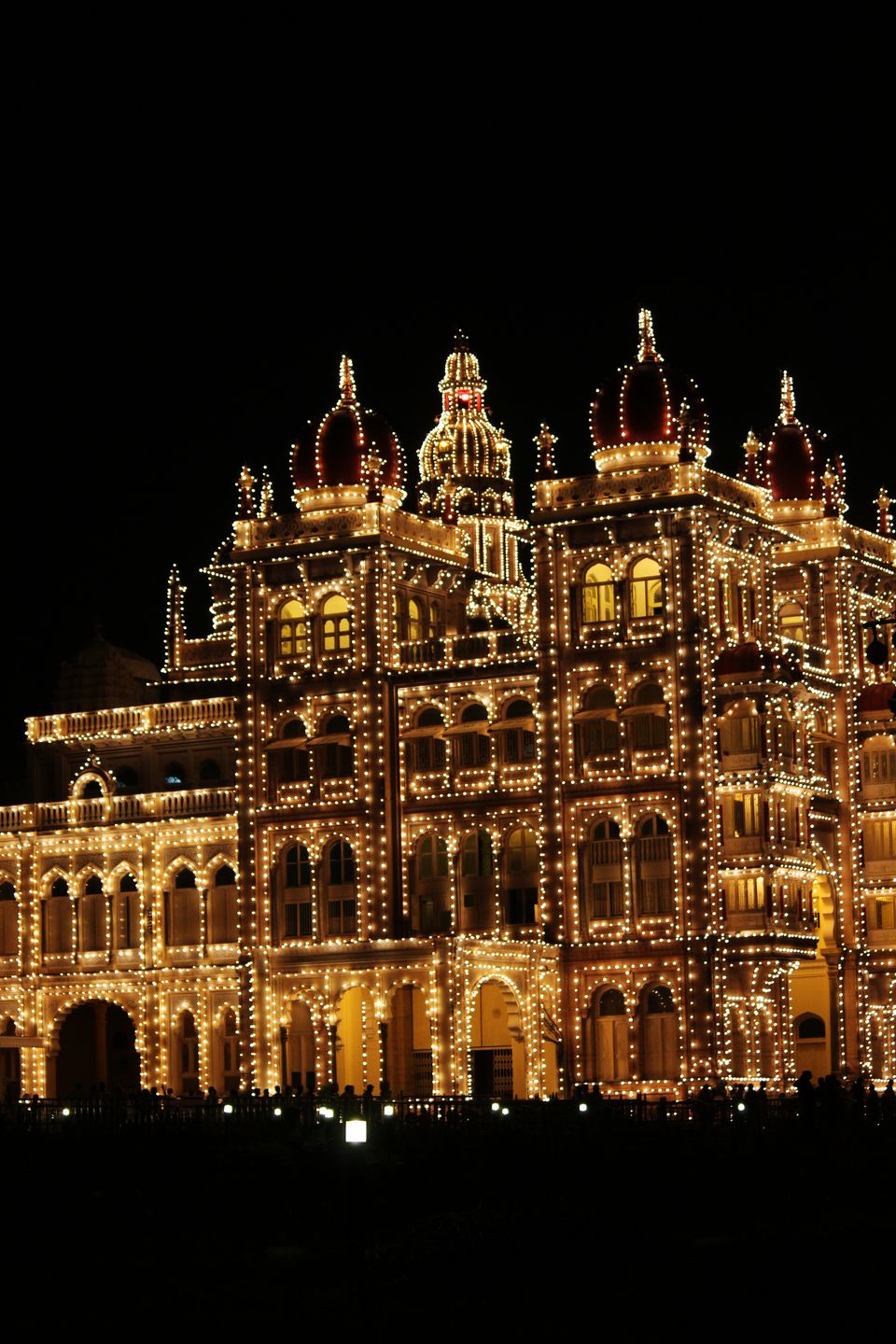 This year it is set to be celebrated on September 30th Saturday, and you can book hotels now and keep your vacation ready to witness something very unique and filled with grandeur of decades of history. Happy Traveling!!!